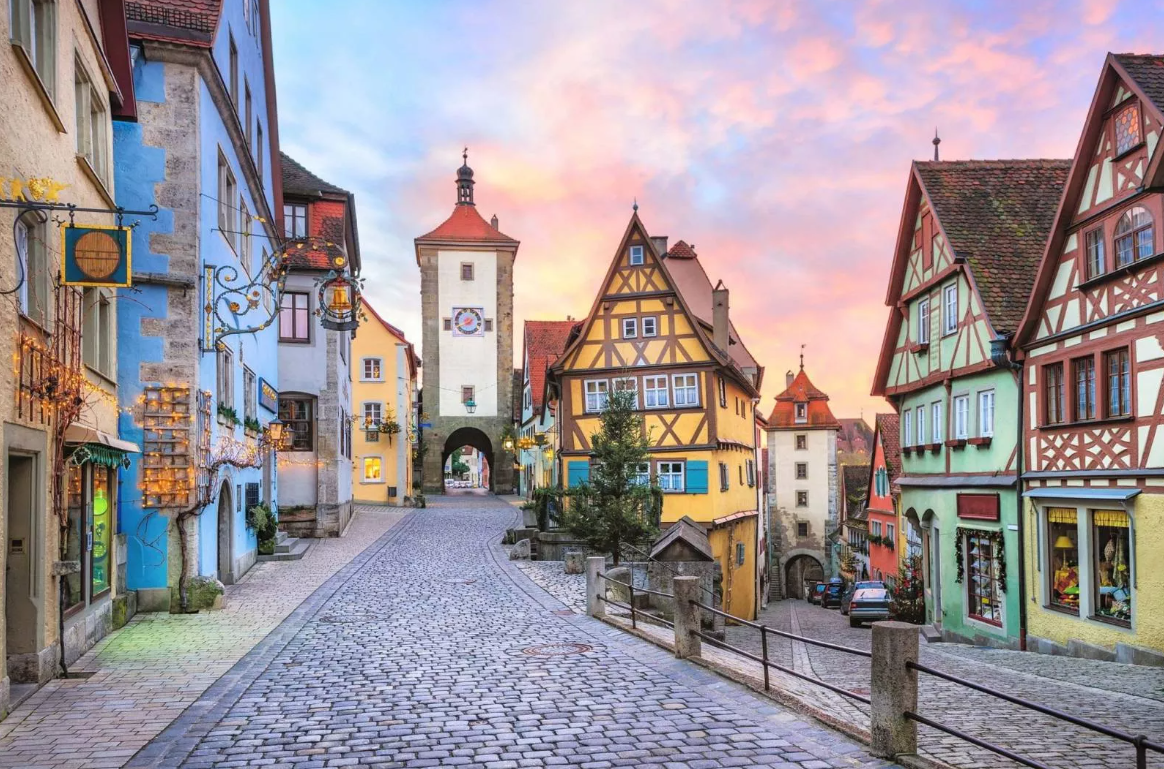 1. Mexico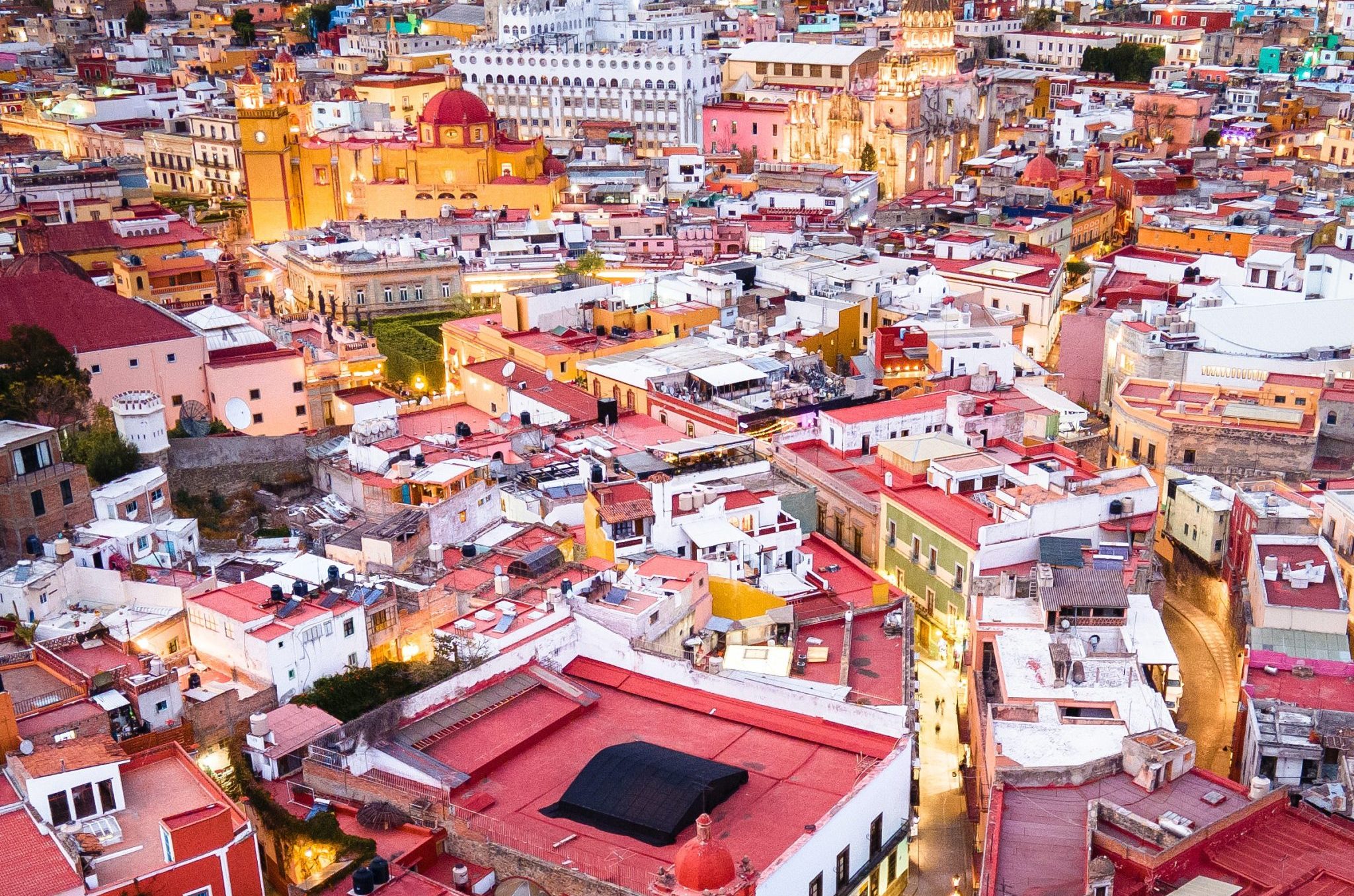 Credit: Alan Vega via Pexels
Sharing its northern border with the United States, Mexico sees its fair share of American settlers looking to relax in the heat. Approximately 762,300 Americans call Mexico their home, and with some of the best food and most extravagant celebrations on Earth, why would they ever leave?
2. Canada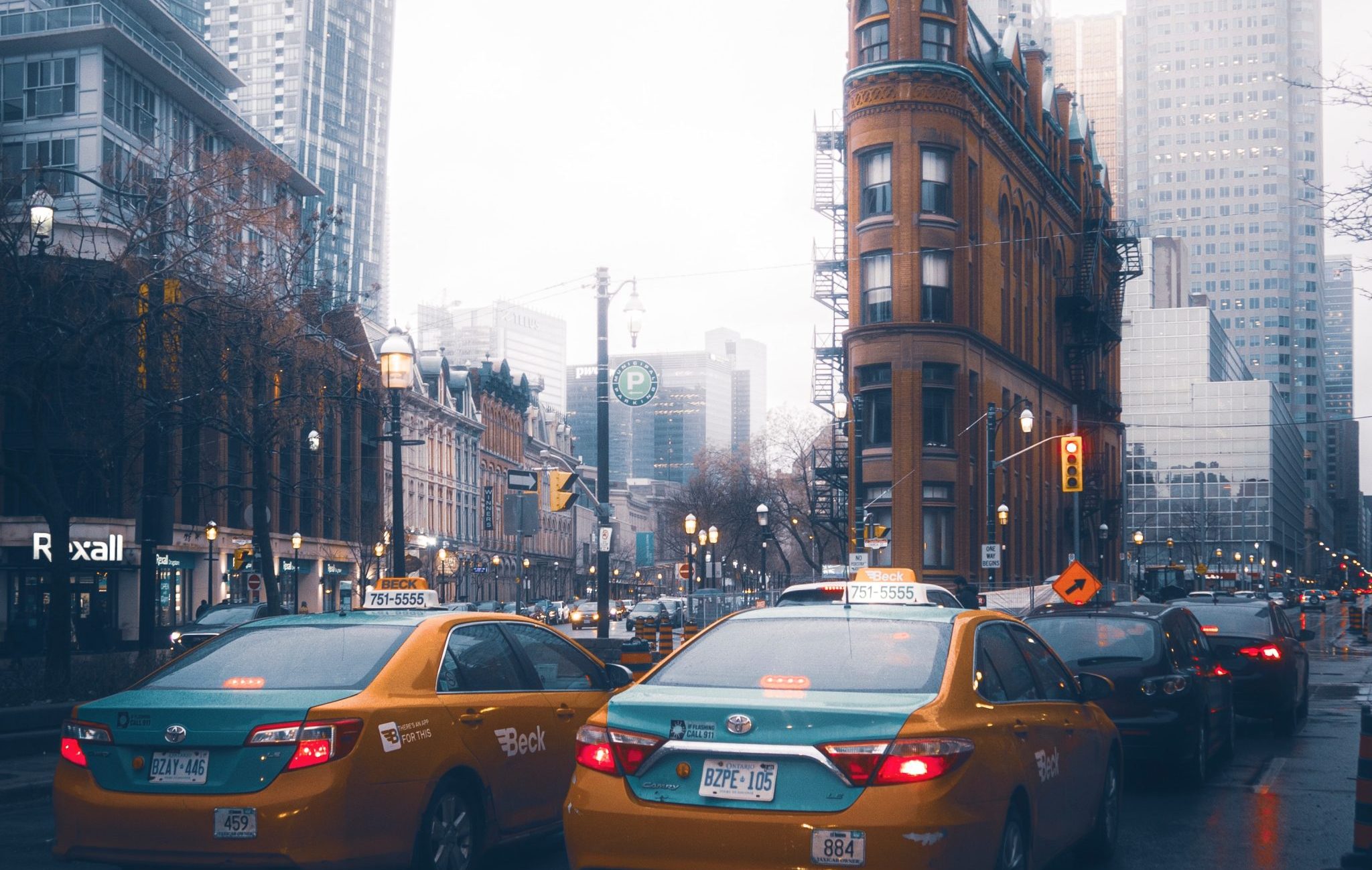 Credit: Avijit Singh via Pexels
With its proximity to New York, gorgeous snow-covered vistas, and specialized industries, Canada sees around 10% of all the outgoing US immigration. In terms of lifestyle and culture, Canada isn't a million miles away from the home of the brave, making for a transition as smooth as cheese curds melting on poutine.
3. England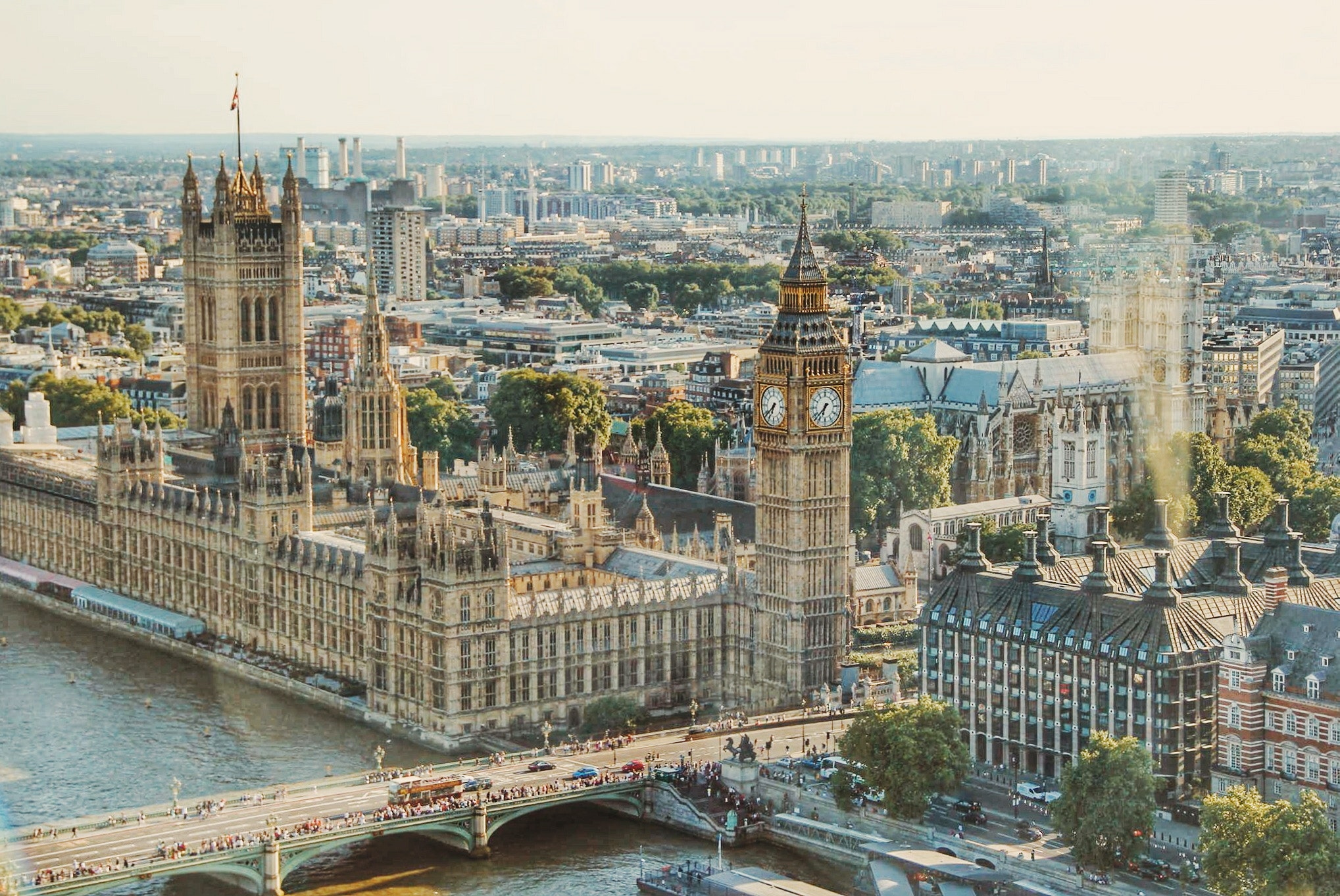 Credit: Dominika Gresguscova via Pexels
Apparently, the war for emancipation wasn't enough, with around 8% of Americans looking to live abroad choose to return to sunny old England. Other than being sleeper agents for Honest Abe, England offers expats jobs, quality education, and any history buff enough castles to visit for a lifetime. Shame about the weather…
4. Germany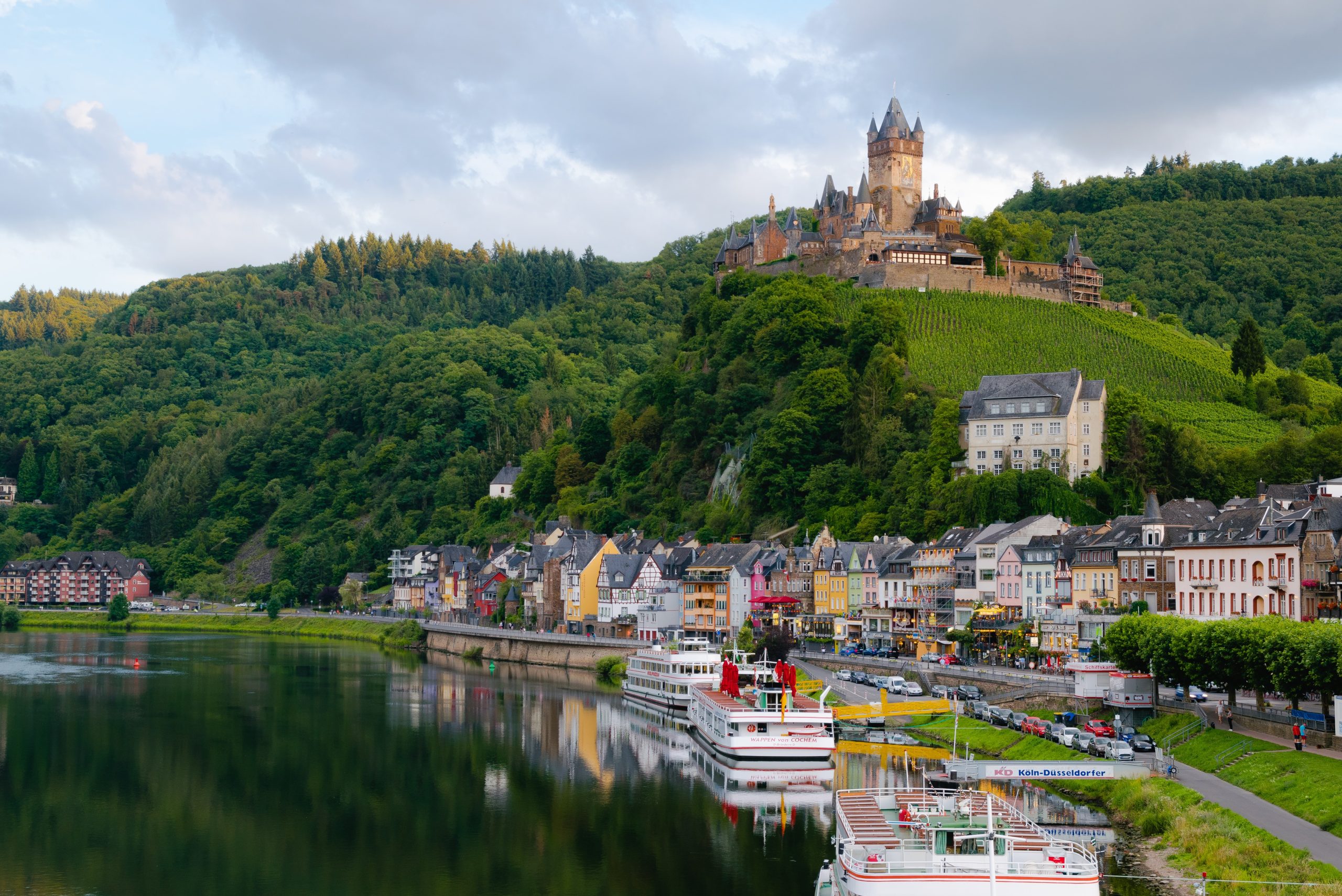 Credit: Kai Pilger via Pexels
Germany has become a home to more than 127,000 Americans. Notably, it holds the highest proportion of American expats among mainland European countries and, just from looking at it, it's clear to see why. The holy pilgrimage to the home of the hamburger is like a coming-of-age ritual for Americans, looking to revel in the meat, beer, and cheese-soaked culture of the nation.
5. Australia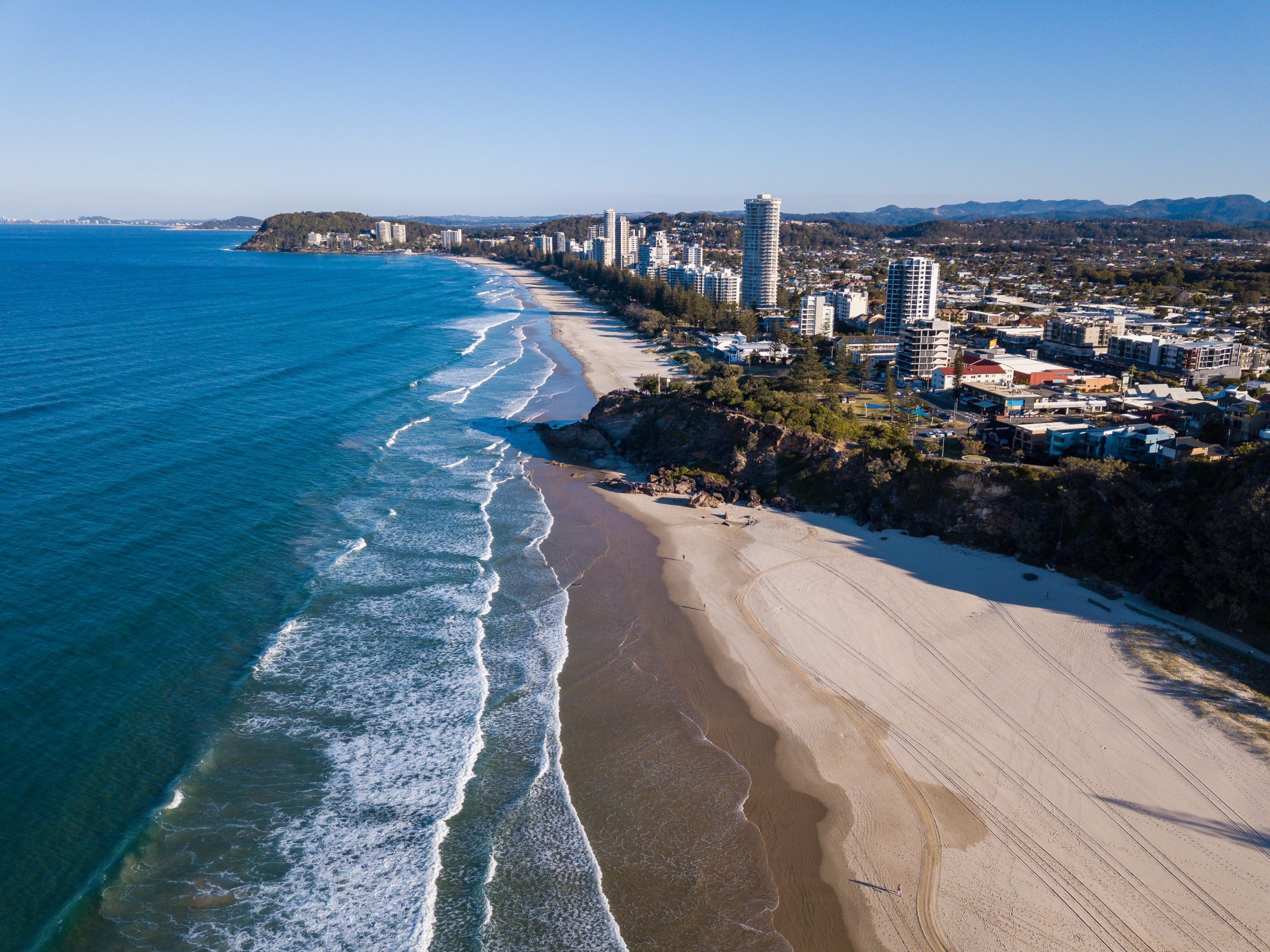 Credit: Damon Hall via Pexels
Around 115,000 US citizens have embarked on the long journey to call Australia their home. This translates to approximately 4.2% of American expats who have found their place in Australia's world-class cities, including Sydney, Melbourne, and Adelaide.
6. Israel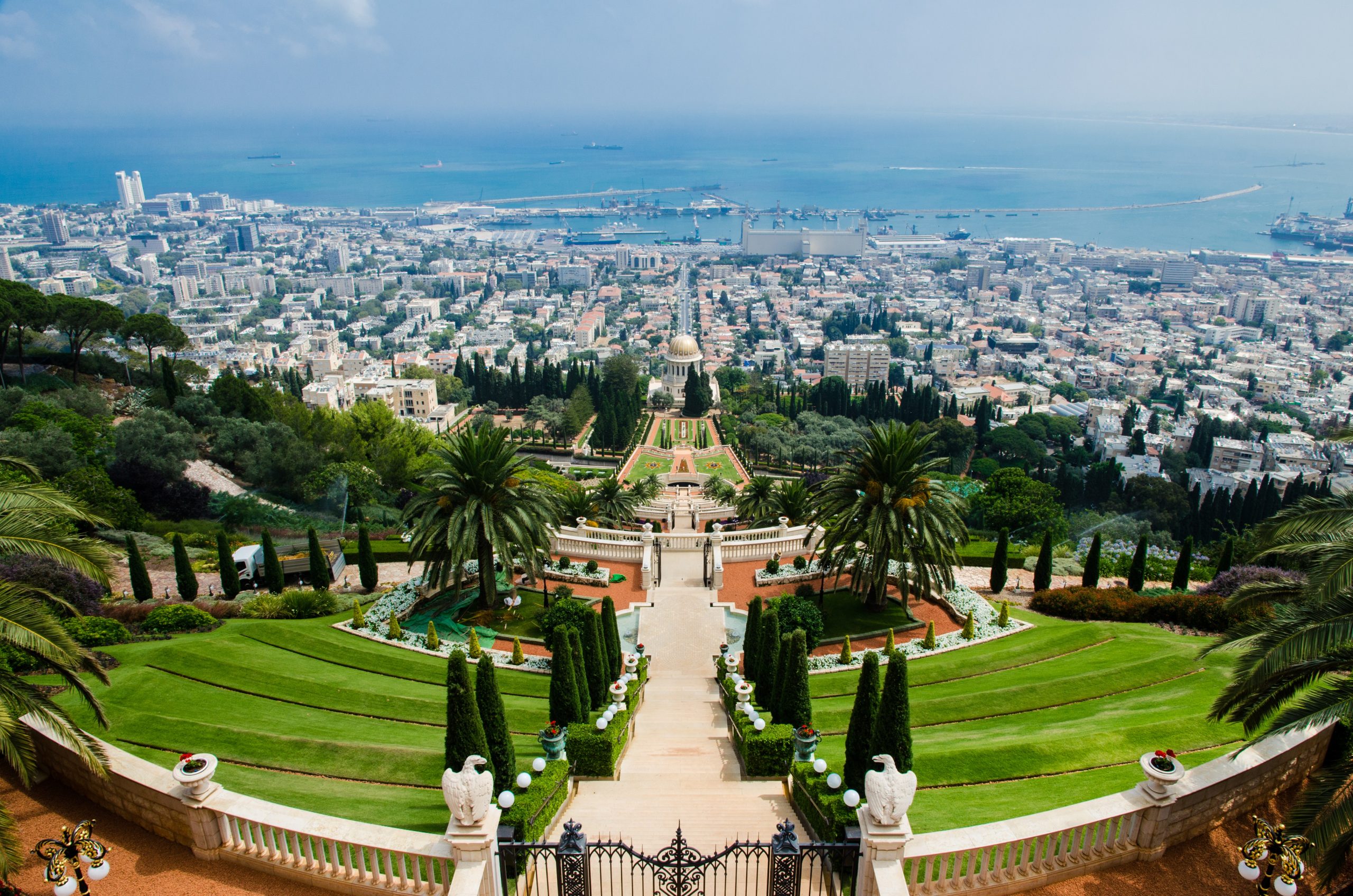 Credit: Kostiantyn Stupak via Pexels
Israel accommodates somewhere south of 200,000 Americans, with a huge majority of those being practicing Jews. There's a principle in Judaism known as 'taglit' or discovery, often referred to as a birthright, which encourages travel to Israel for the exploration of your identity and faith. An American would have to be Jewish or have business in the country to legally settle.
7. South Korea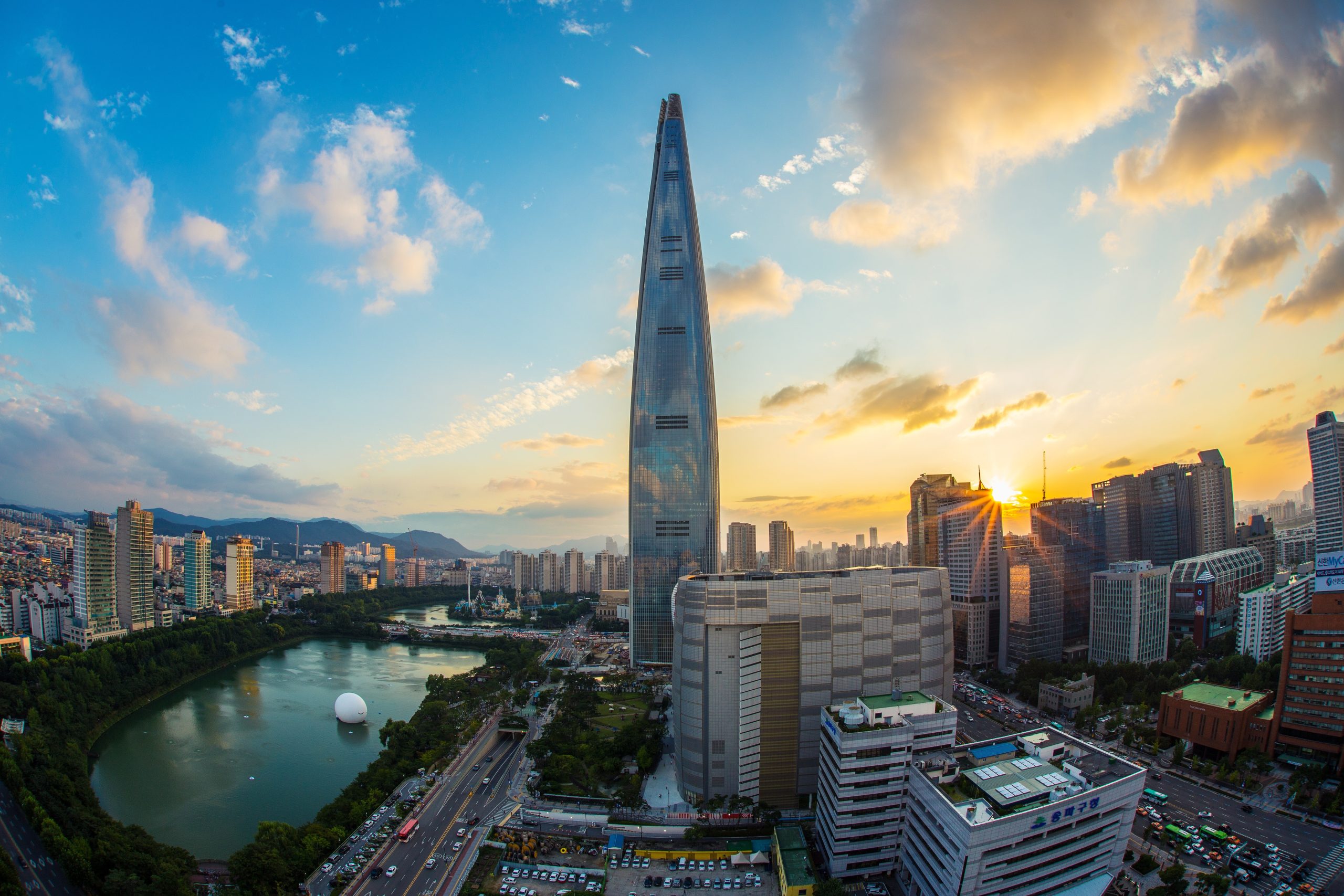 Credit: Pixabay via Pexels
Around 68,000 individuals, accounting for approximately 2.5% of American expats, have found their place in South Korea. The country's thriving pop culture and booming tech sector are likely major attractions for many of them. South Korea's vibrant culinary scene, from delicious street food to renowned traditional dishes like kimchi, is another aspect that captivates the taste buds of Americans.
8. France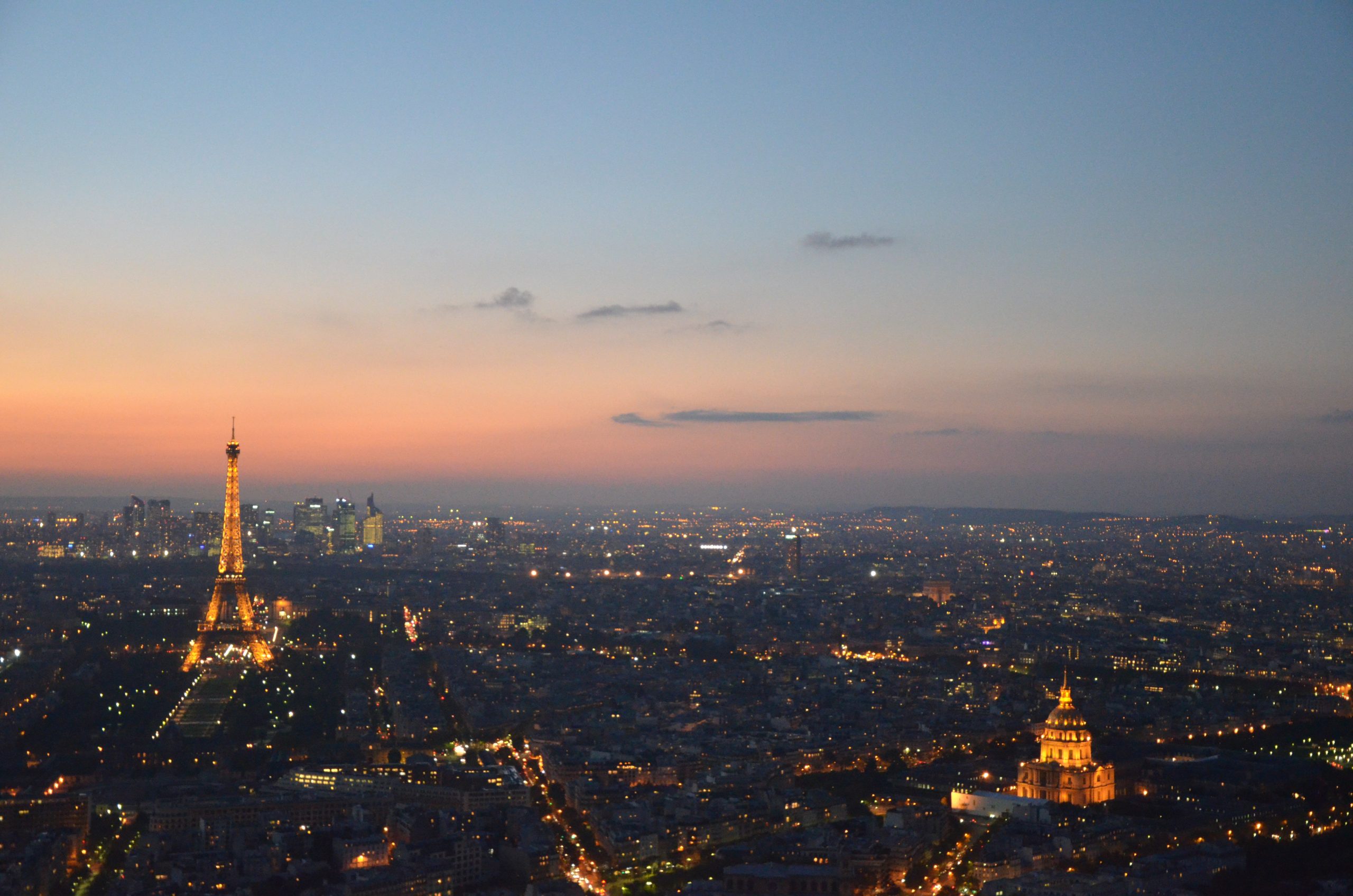 Credit: Marcos Abreu via Pexels
Only around 2% of all expats end up settling in France, with the majority of those living in the capital of culture itself, Paris. It's not a hard sell to get someone to visit France, as the home of classical cuisine, world-renowned museums and architecture, and travel links to the rest of Europe, why wouldn't you want your base of operations here? It boasts the city of love, after all…
9. Japan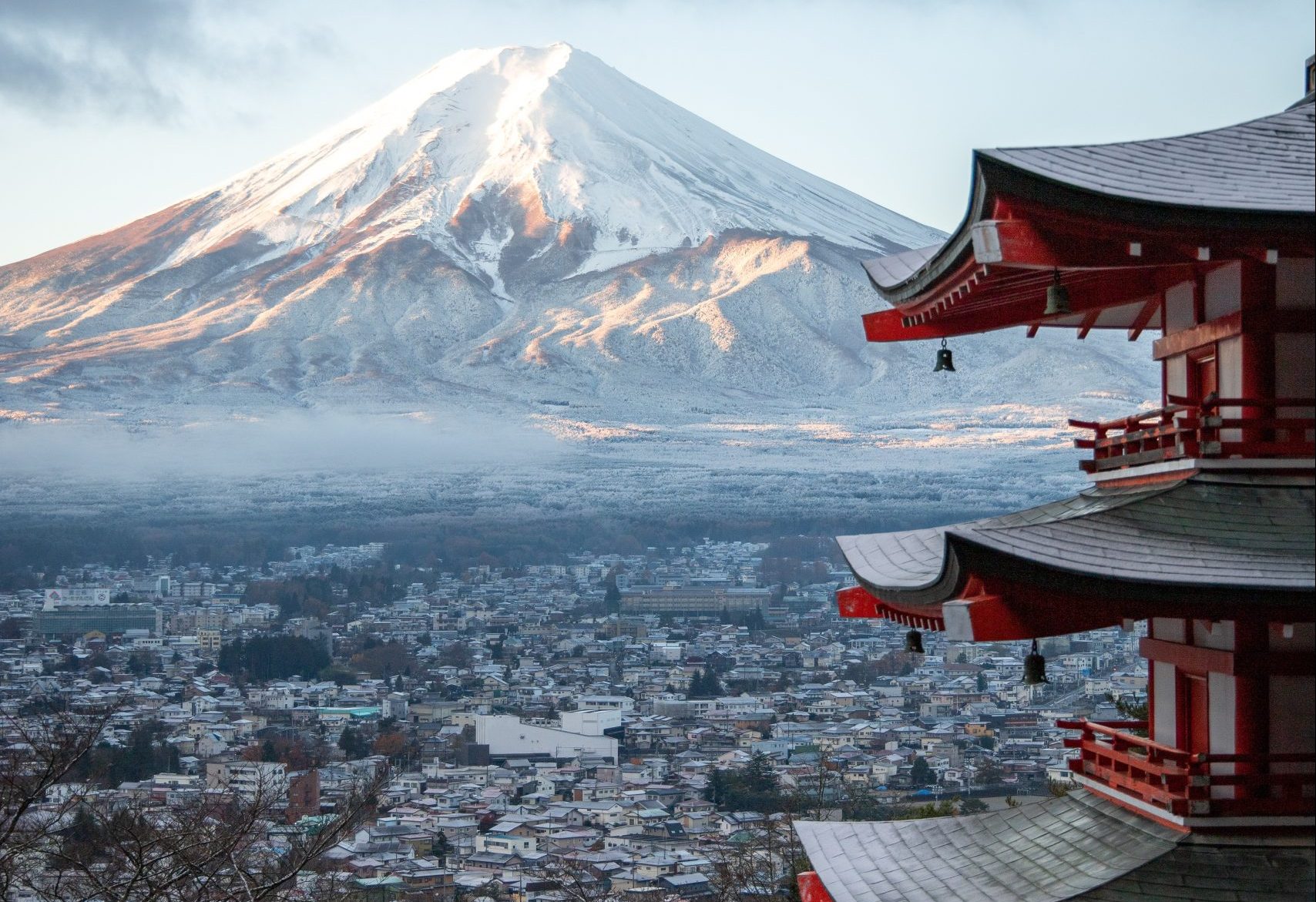 Credit: Tomáš Malík via Pexels
With approximately 56,000 individuals making up an even 2% of American expats, Japan has become their adopted home, despite language and cultural barriers. While adjusting to the Japanese lifestyle requires significant adaptation, American expats can find solace in the availability of various pockets of American culture within the country.
10. Italy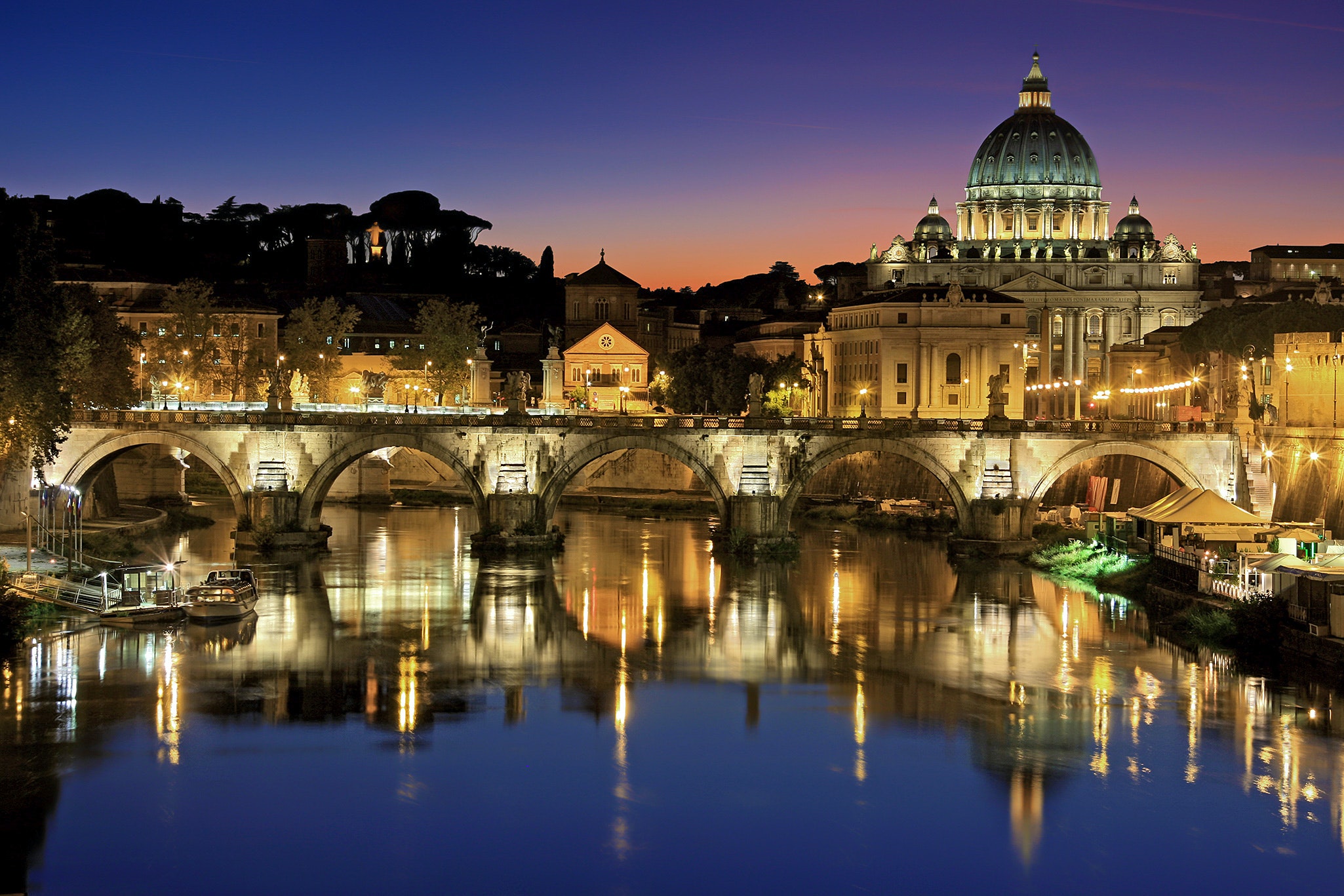 Credit: Julius Silver via Pexels
Italy has become the chosen home for around 54,000 American expats, and the spiritual home of half of Brooklyn. Italy is a popular retirement destination throughout Europe for its idyllic countryside views of rolling vineyard hills, high number of islands, high tech and vehicle exports. Economically, culinary, and Godfatherly; it just makes sense to settle here.
11. UAE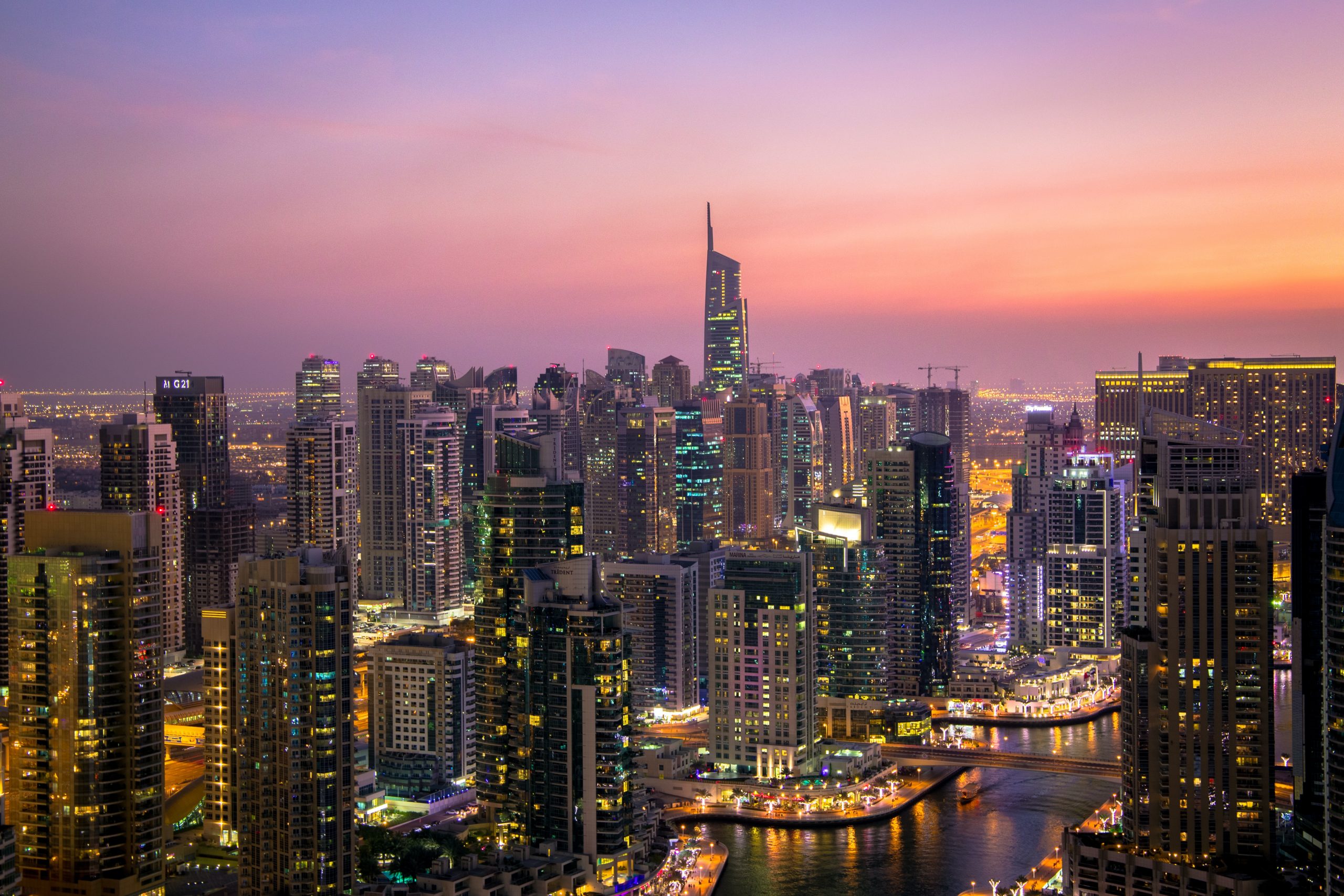 Credit: Aleksandar Parsaric via Pexels
Dubai, the worldwide epicenter of the legendary fortunes of the UAE, is home to around 40,000 Americans. The city has become a status symbol, synonymous with massive enterprise and futuristic architecture that fills the night sky with glitz and glamour. It's a fast paced option for expats, but some wouldn't have it any other way.
12. Ireland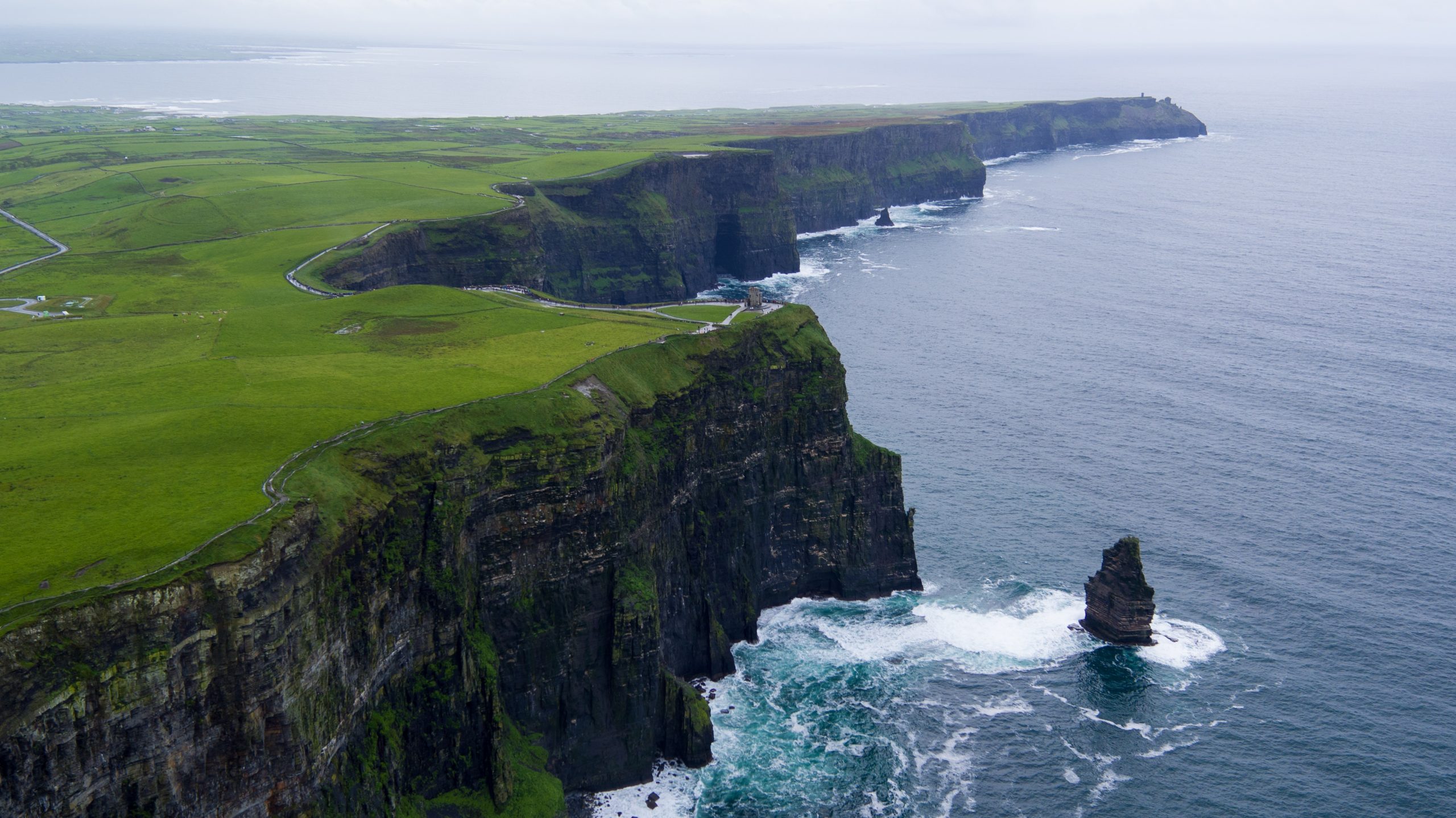 Credit: Kelly via Pexels
Just like Italy, Ireland is an ancestral home to many across the US. With its proximity to religion, western sensibilities, and unfair reputation for alcoholism, it would be easy for an American to call this place home and truly feel it in their bones. Only around 10,000 currently call it so, but the historic links between the two countries keep them forever bound.
13. New Zealand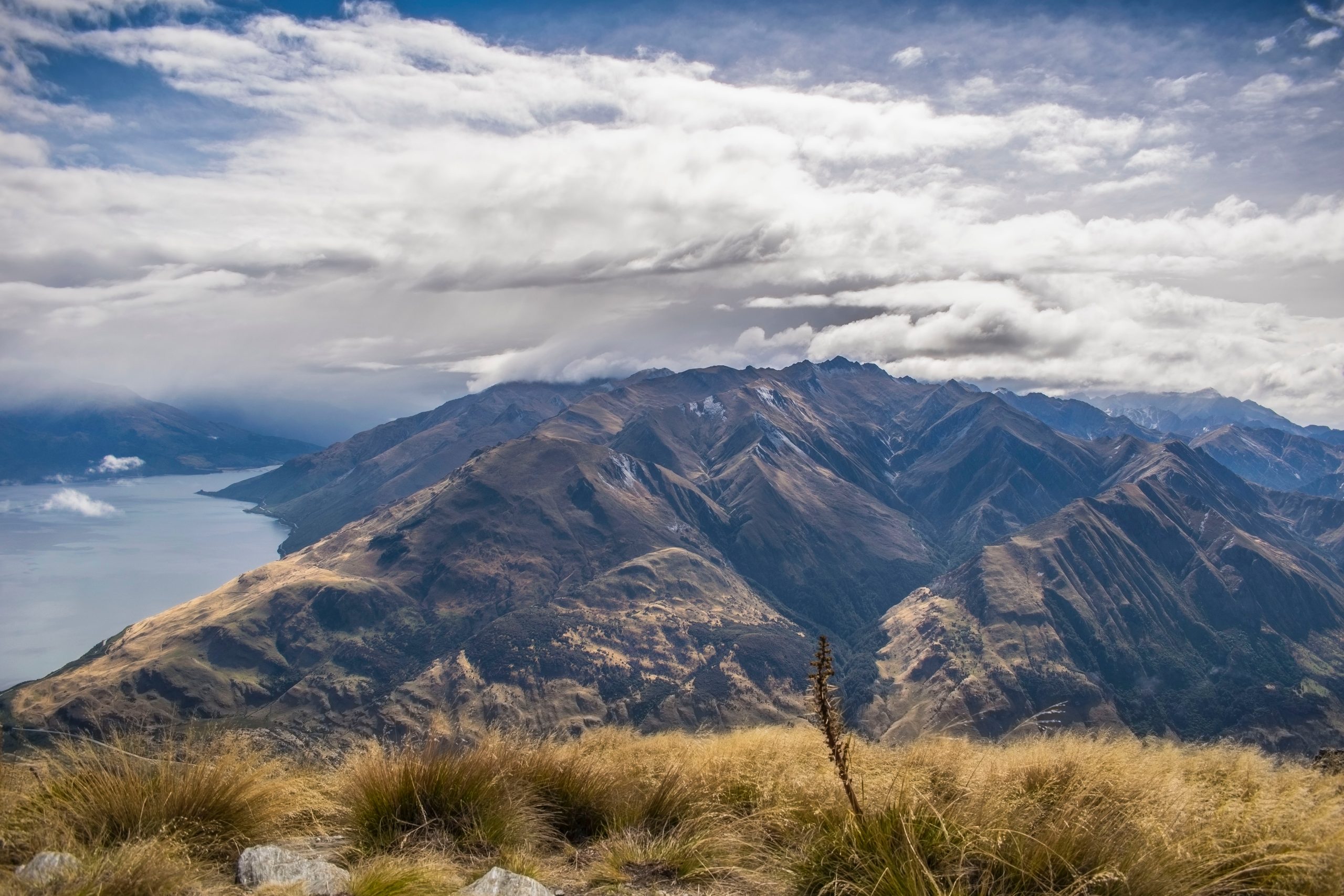 Credit: Aneta Foubíková via Pexels
New Zealand has been seeing increased numbers of American immigrants for the past ten years. If you're looking to retire somewhere warm, slow-paced, and beautiful, you can't really go wrong with New Zealand, but there are other reasons to set up shop here. The country has seen steady economic growth and investment from foreign markets, including the US.
14. Singapore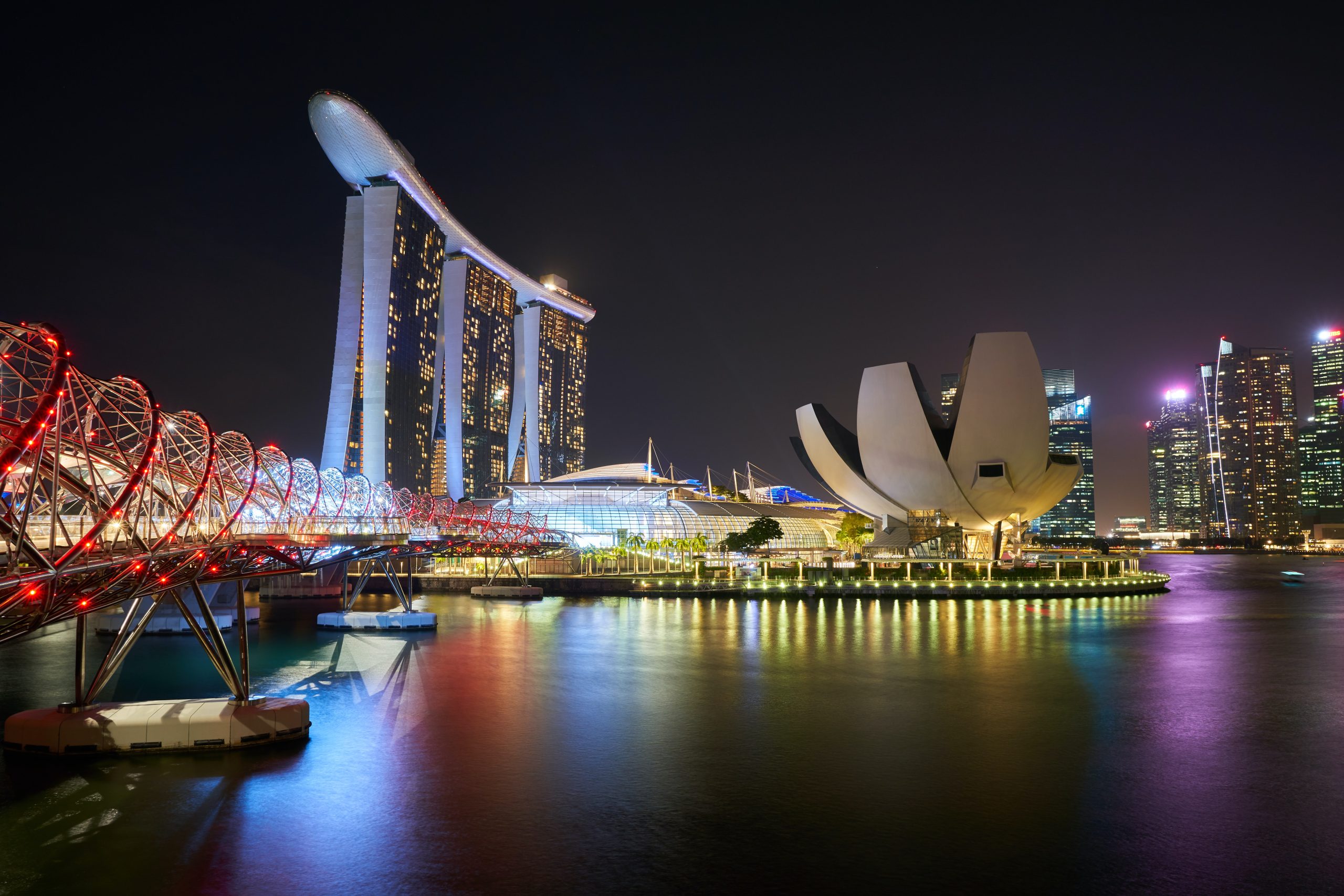 Credit: Timo Volz via Pexels
Due to it's colonization by the British in the 1800s, Singapore has become a popular destination of choice for Western expats. Singaporeans have adopted a dialect called 'Singlish', a simplified form of the language for dealing with the number of foreigners and many learn English in school anyway. Navigation and socializing are easy thanks to excellent infrastructure and accommodating population.
15. Portugal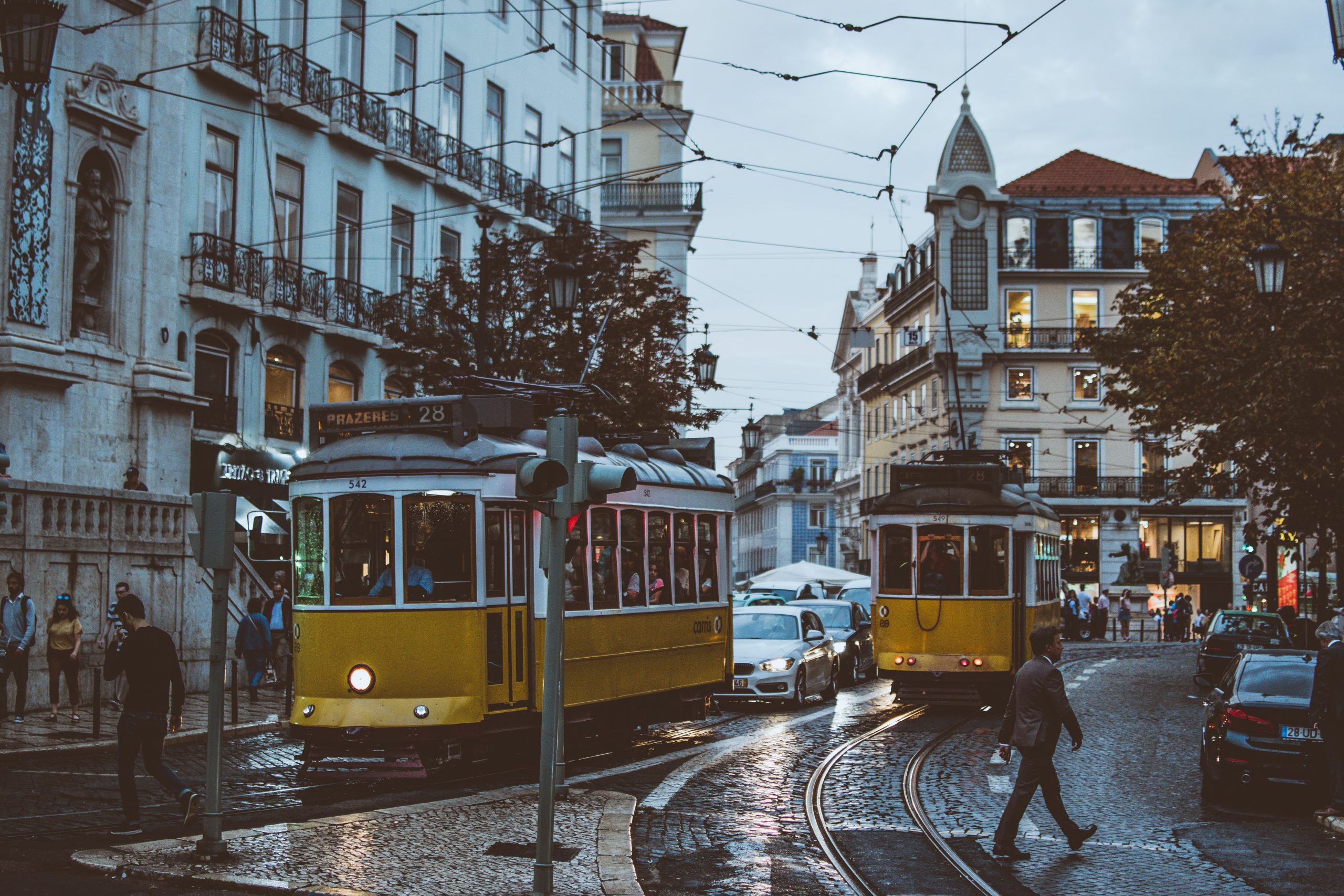 Credit: Lisa Fotios via Pexels
Sharing a border with Spain, Portugal is considered a much more desirable destination for expats. While around five times smaller, it boasts the same climate, environment, and amenities while also being one of the cheapest places to live across Europe. Only 7000 lucky Americans have landed a spot here, with demand only growing.
16. Ecuador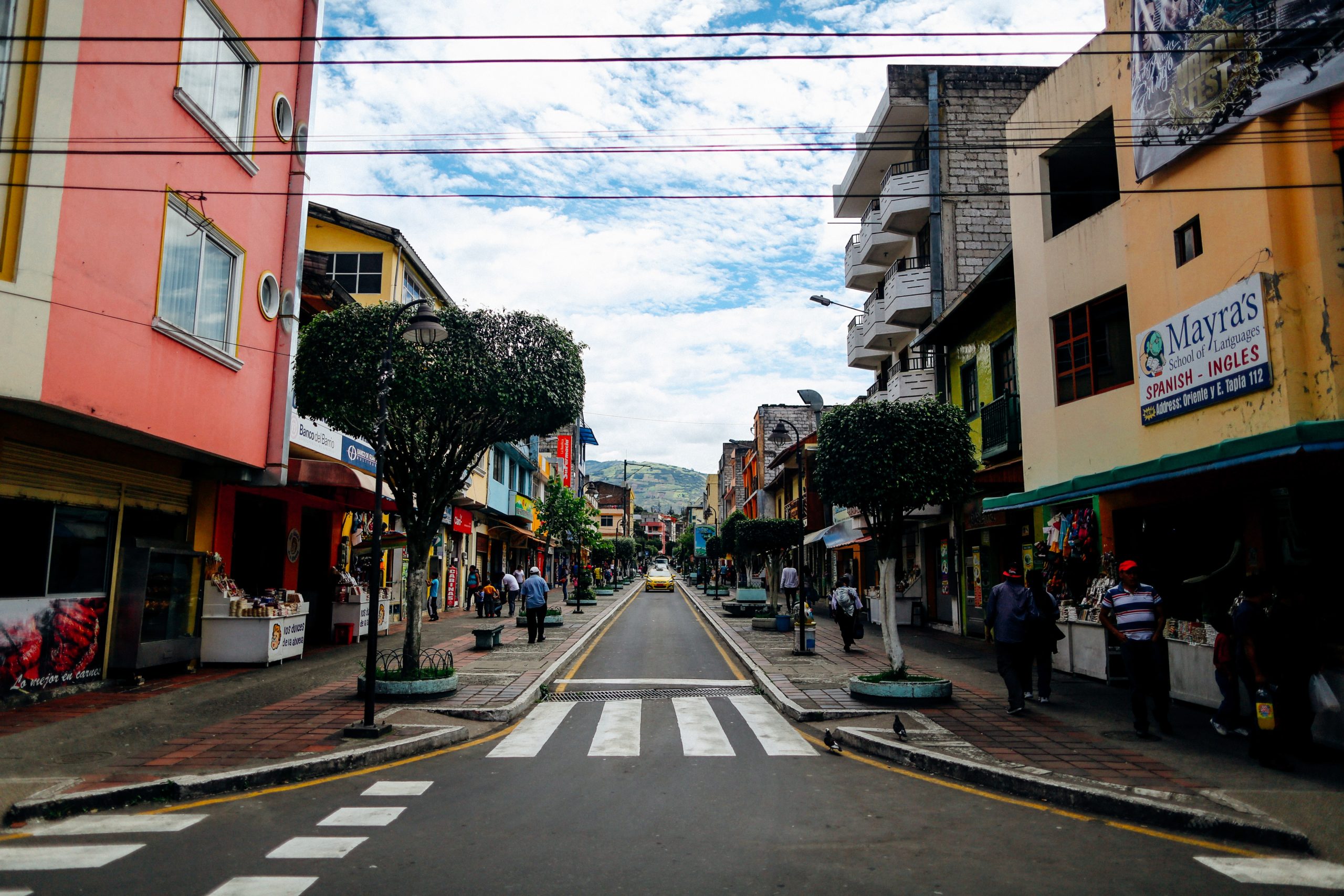 Credit: Kelly via Pexels
Sat on South America's West Coast, Ecuador has one of the strongest economies in the area. With it's main exports being oil, bananas, shrimp, and gold, it stands strong in the face of global uncertainty. Free healthcare, tropical climate, gorgeous beaches and low cost of living make it a heavenly godsend for those looking to set down roots abroad.
17. Malta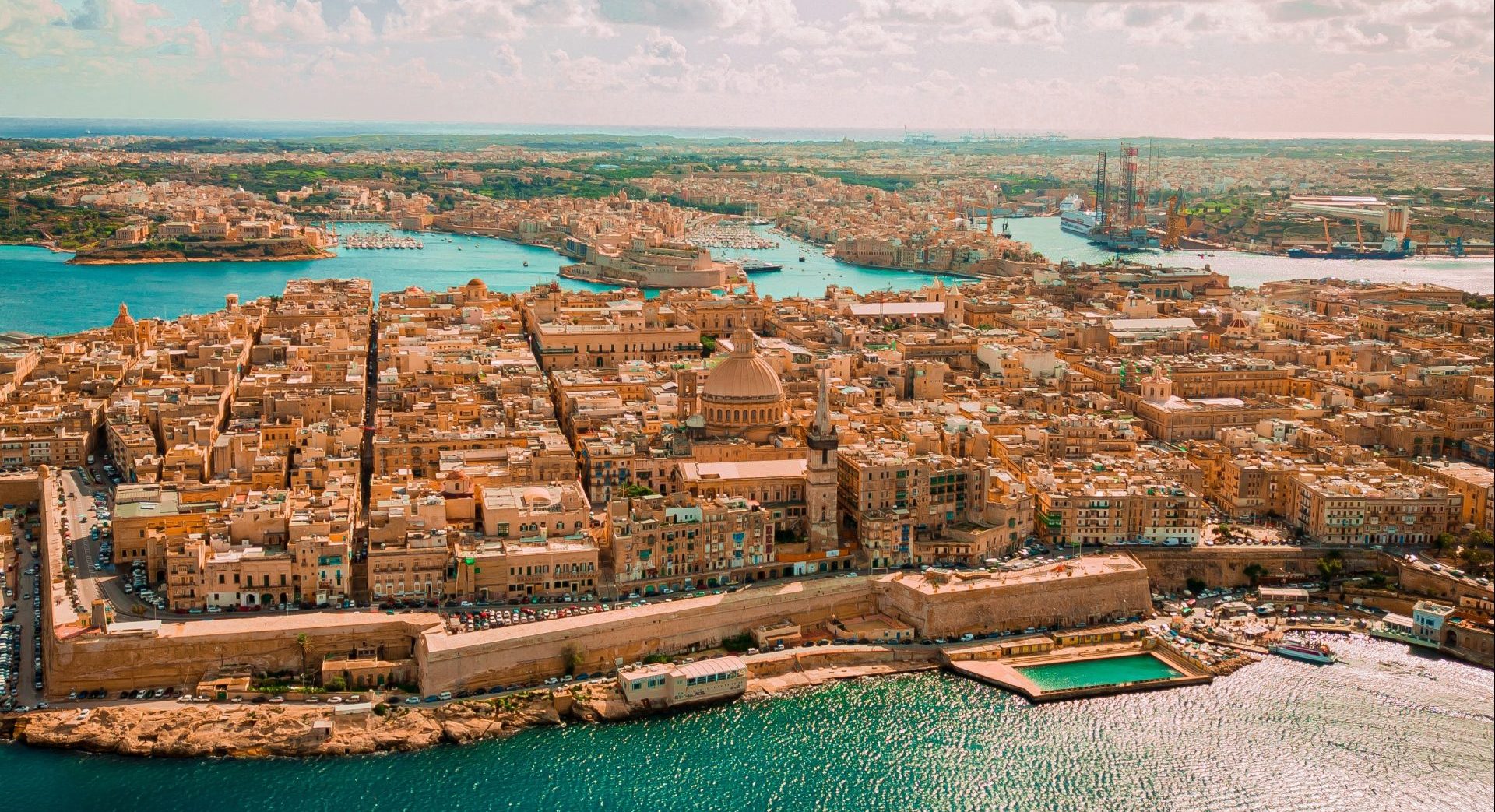 Credit: Som Tapa Magar via Pexels
A Mediterranean island known to be one of the most breathtakingly beautiful places in the natural world, around 15% of the population are already expats. It offers reality to the dream of living out your holidays everyday, but at a cost that's about relative to those in America and the UK in terms of housing and survival.
18. Montenegro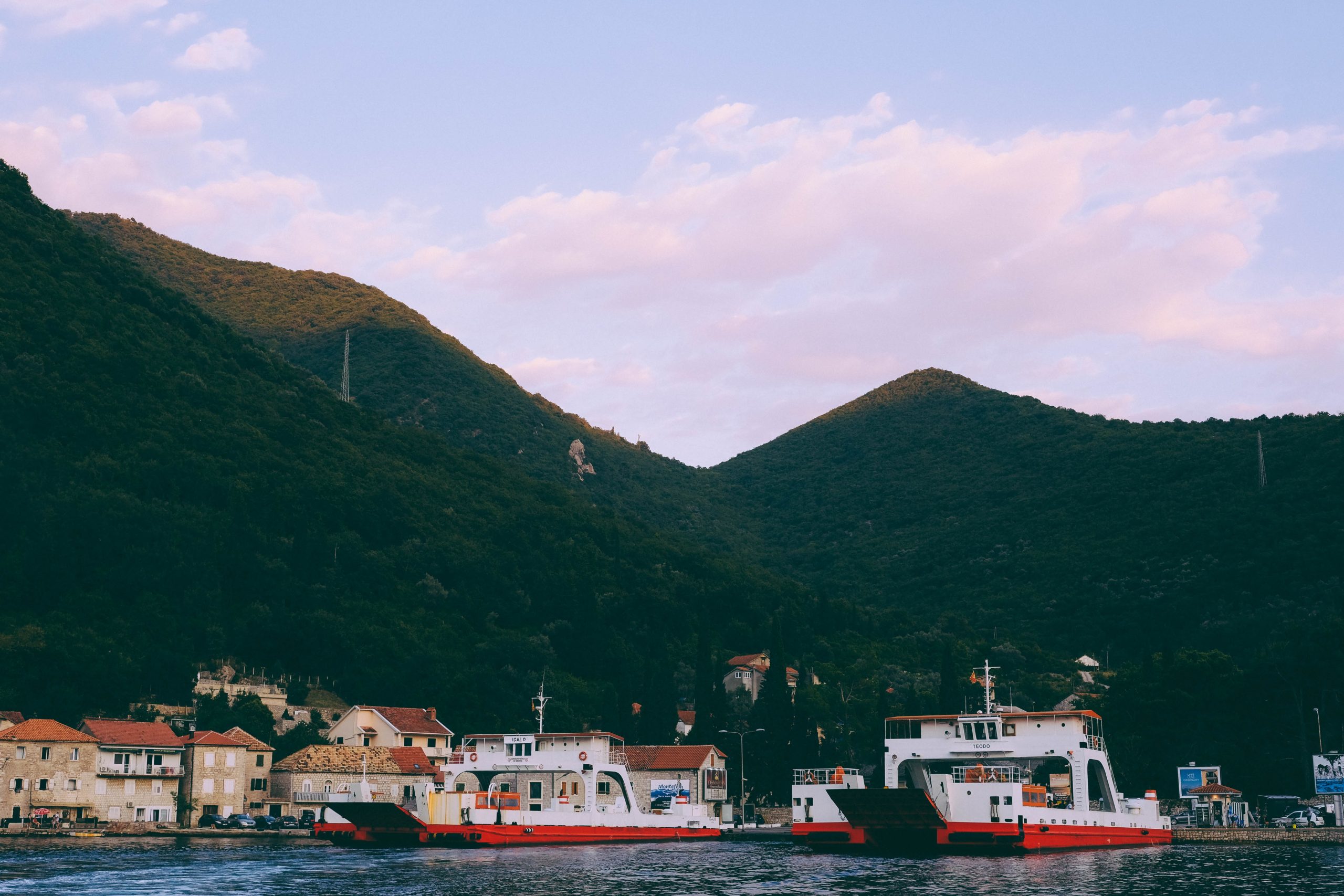 Credit: Maksim Dyachuk via Pexels
One of Europe's lesser-known gems, Montenegro combines the best of all its surrounding neighbors. It borrows elements of cuisine and architecture from Greece, Italy, and Turkey, and its proximity to other nations has facilitated the widespread use of the English language, with around 40% of natives speaking it. It also boasts half the cost of living in the USA!
19. Panama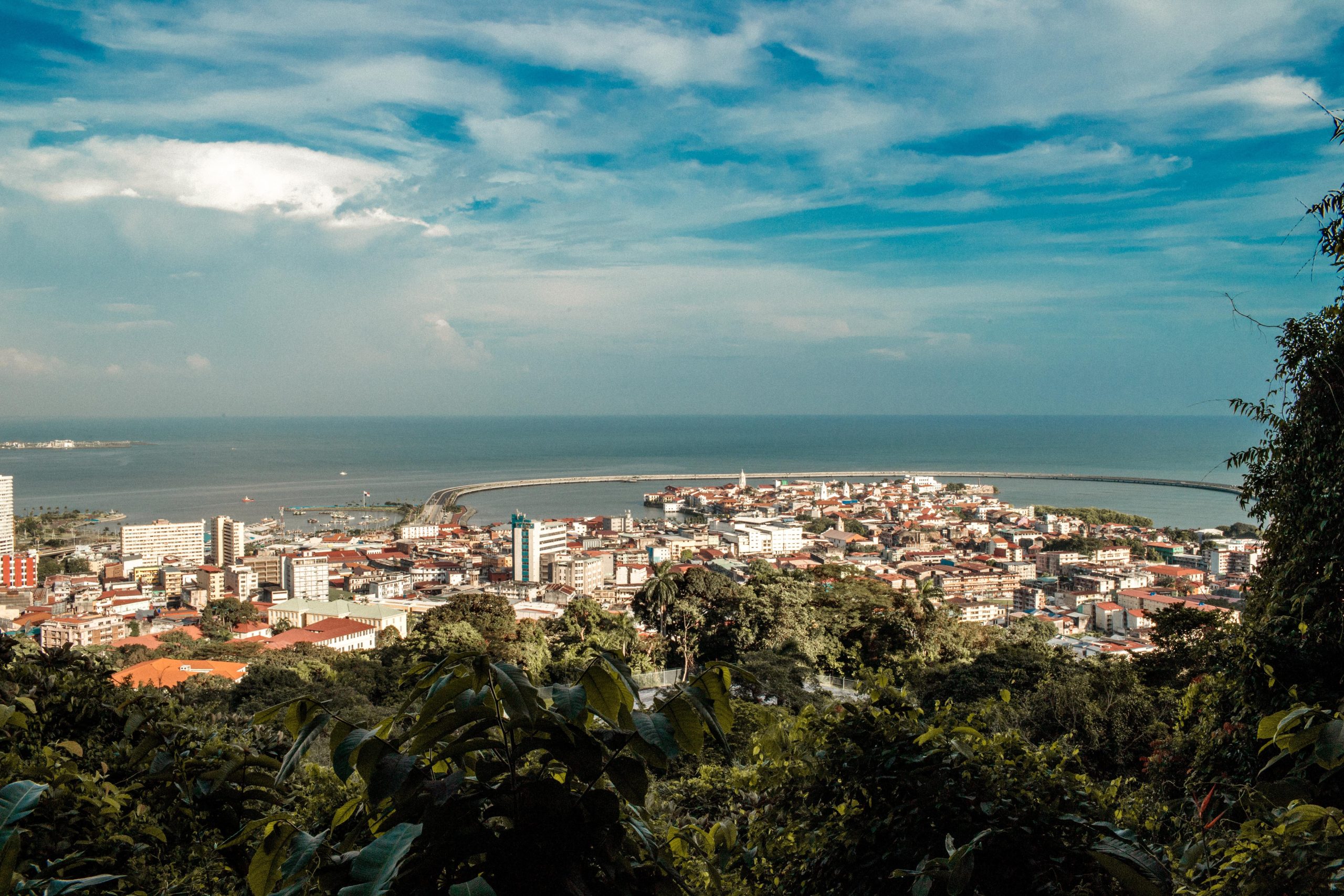 Credit: Luis Quintero via Pexels
Occupying the final stretch of land on the fault connecting the Americas, Panama became a trading hub famous around the world. The Panama Canal, a feat of incredible engineering, cemented the importance of the land and expertise of its people. Locals enjoy an excellent quality of life at affordable prices, not to mention free healthcare, and are particularly welcoming to expats.
20. Thailand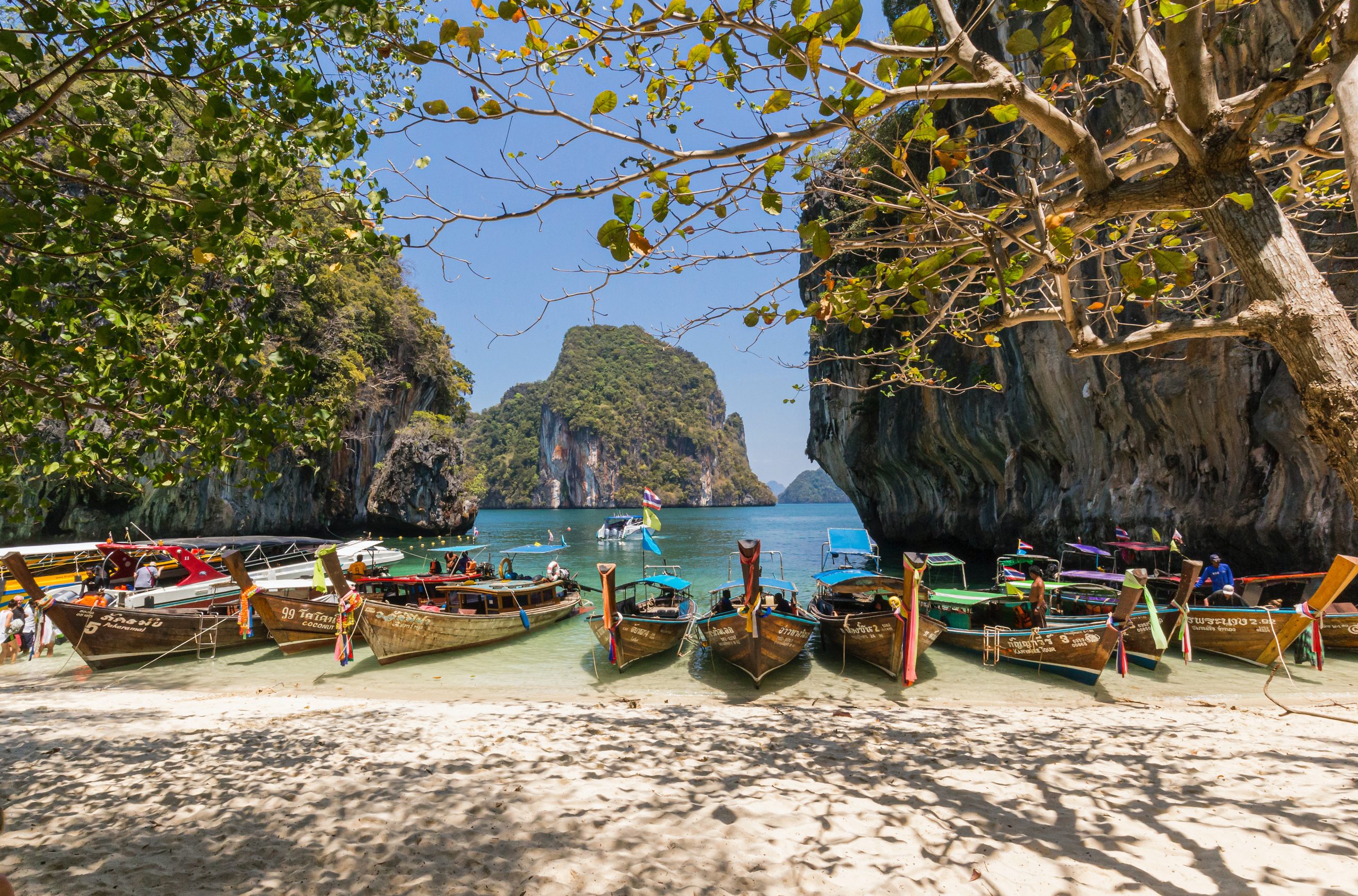 Credit: Erik Kartis via Pexels
Thailand has become a permanent home for many people from around the globe, offering food that excels in aroma and texture, beautiful natural vistas, and one of the easiest immigration systems found among developed nations. Around 40,000 Americans enjoy the country's cheap cost of living and diverse culture permanently.
21. Sweden
Credit: Pixabay via Pexels
With its reputation for wholesome Scandinavian shenanigans, the greatest pop music in the world, universal healthcare, and strong social safety nets, Sweden has become home to over 24,000 Americans. Many pursue work in the sciences or tech, move there with a partner, or just really love skiing.
22. Egypt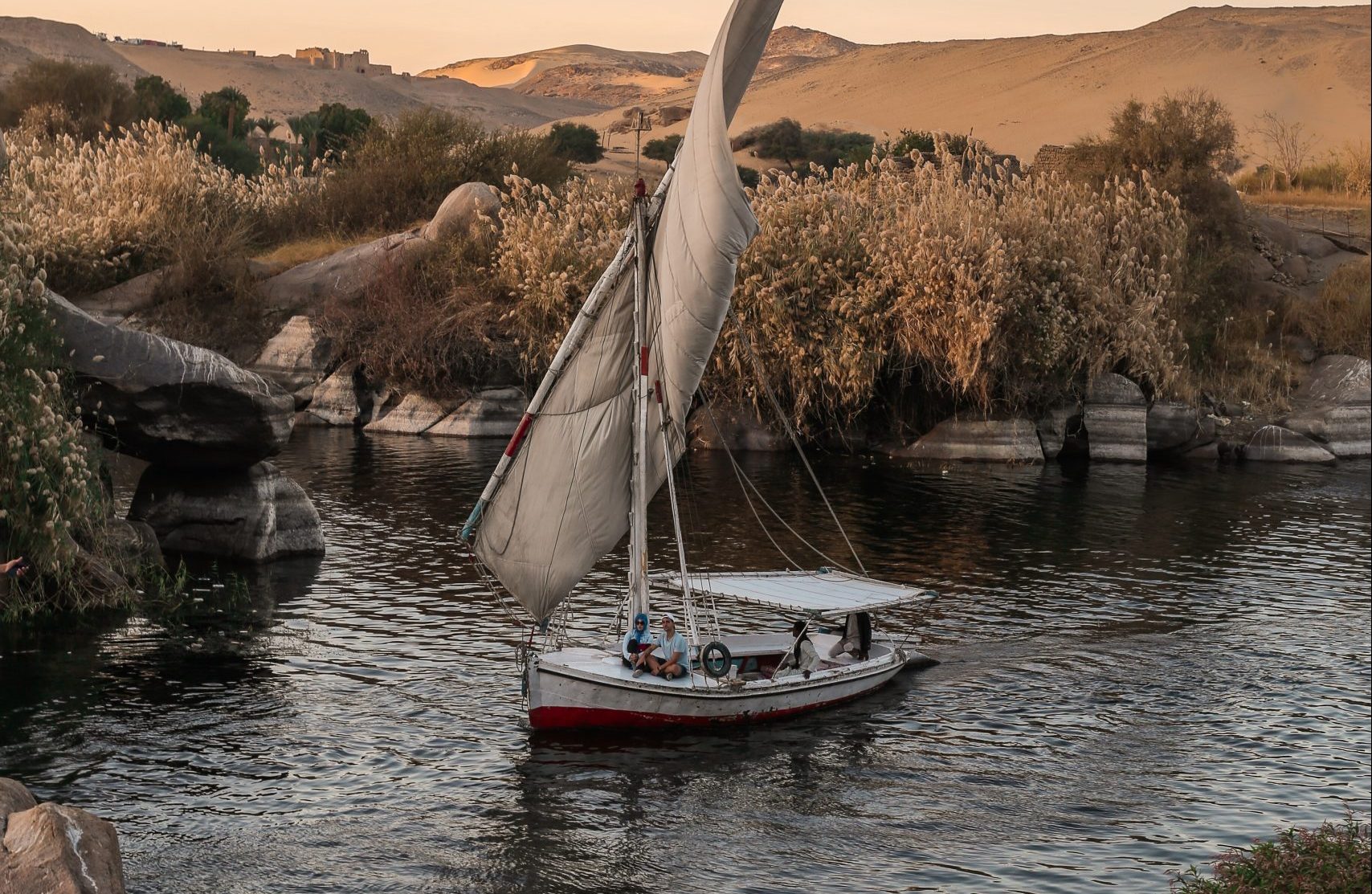 Credit: Oziel Gomez via Pexels
The US and Egypt have a strong relationship when it comes to tourism and immigration. Around 250,000 Egyptians live in the US, with 60,000 Americans permanently residing in Egypt. One of the country's strongest draws is its living relationship with history. In one snapshot you can see something shiny and new, the next an obelisk that has stood for over 7000 years like a sentry.
23. Luxembourg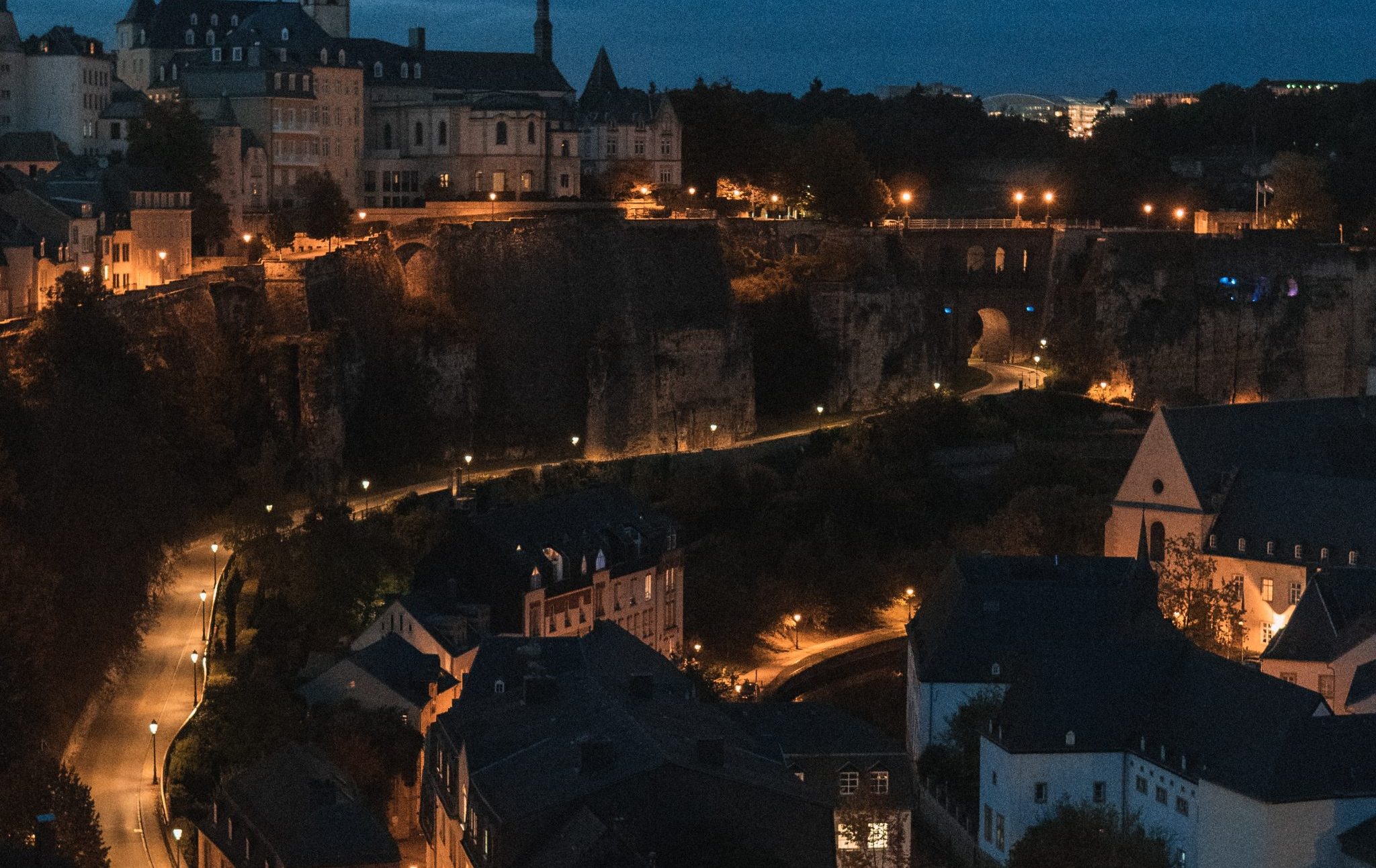 Credit: Ruben Da Costa via Pexels
This is the number one OECD nation in terms of the share of immigrants to the native population. 37% of its total population are immigrants, drawn to the country's thriving financial, data and refinery industries. Its low energy prices and mostly rural landmass make it a prime location for both good and not-so-good investments.
24. Vanuatu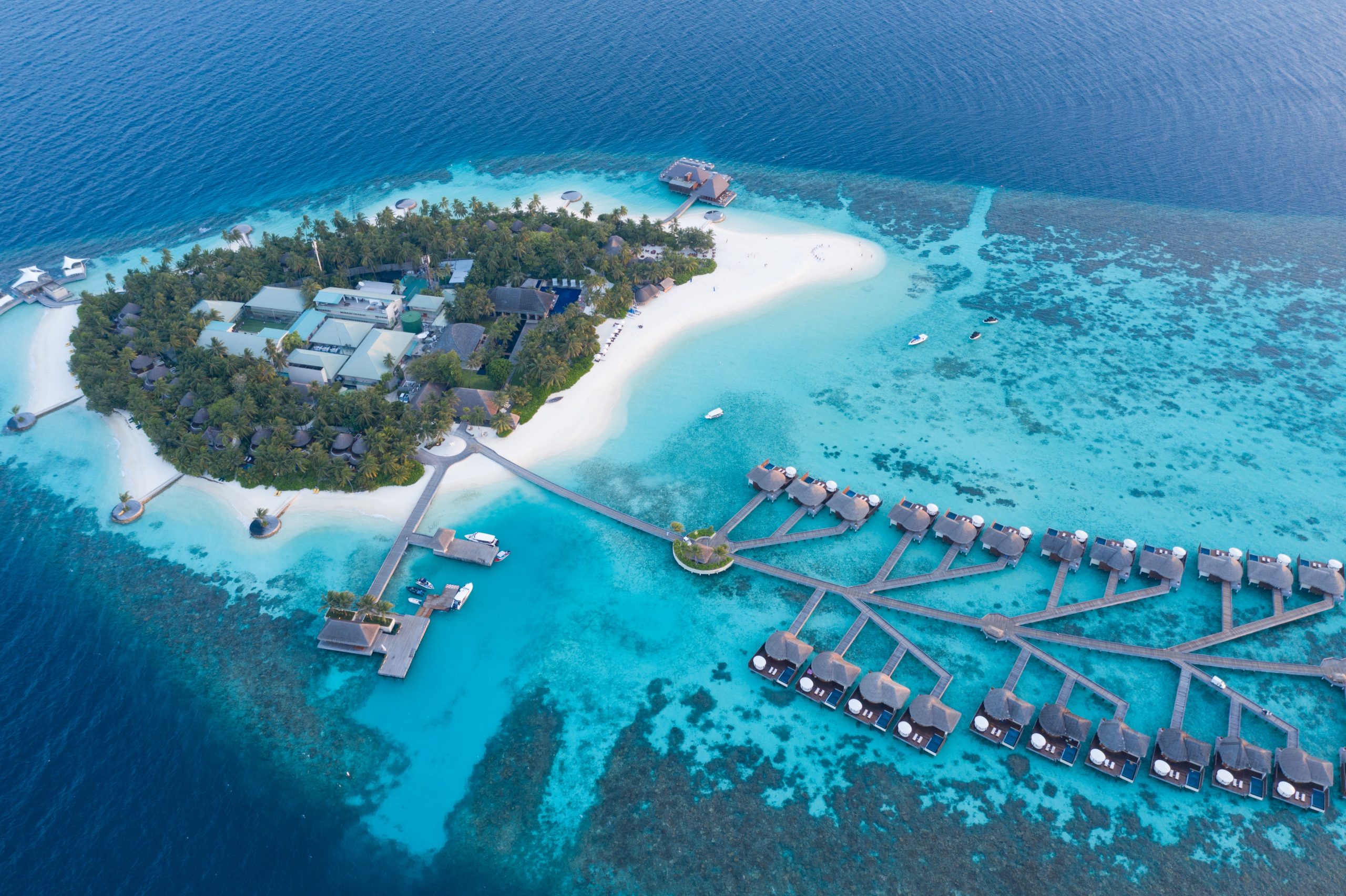 Credit: Asad Photo Maldives via Pexels
A small chain of around 8000 islands in the South Pacific Ocean, Vanuatu is not often top of the list for Americans looking to live abroad. Only a couple thousand foreign-born citizens call the islands home, but with more to explore and sights to see than you can pack into a lifetime, few regret taking advantage of the US and Vanuatu's economic immigration deals.
25. Austria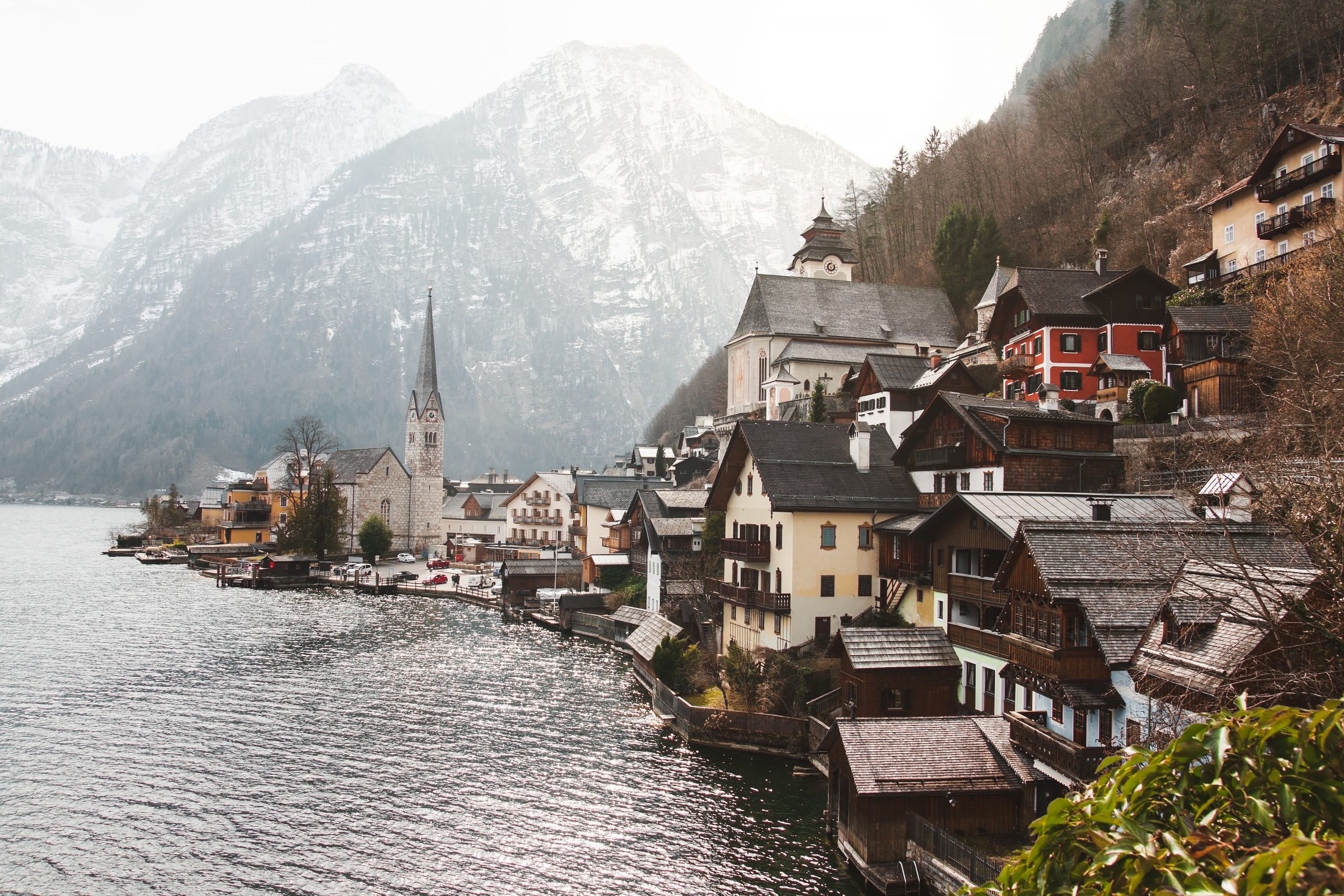 Credit: Daniel Frank via Pexels
Many wonderful traditions across Bavaria can trace their origins to Austria, the often disregarded smaller sibling of the great Germany. Austria needn't compare itself to anyone, as it is home to some tear-jerkingly beautiful landscapes and cities dense with history and culture, like Salzburg and Vienna. The citizens are incredibly welcoming of Americans looking to join in on their festivities.
26. Croatia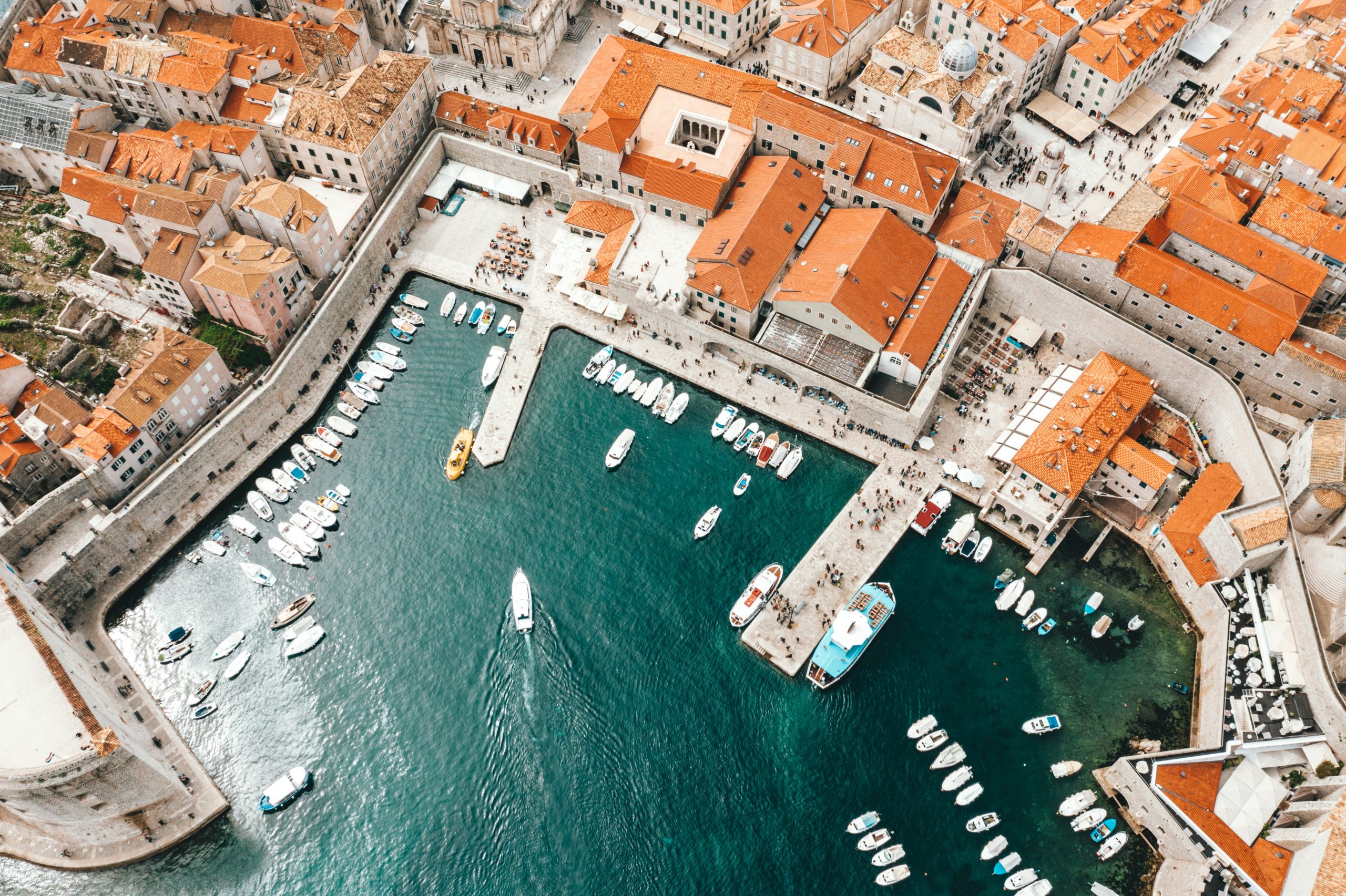 Credit: Spencer Davis via Pexels
While small relative to its neighbors Italy and Romania, that only makes this Balkan nation a stronger, more diverse place. With a robust economy and several cities popular among American expats like Zagreb, Dubrovnik, and Rijeka, Croatia remains an excellent choice for anyone looking for a home with the world on its doorstep.
27. Uruguay
Credit: Ezequiel Barroso via Pexels
Uruguay has one of the highest cost of living rates across all of South America, but the benefits far outweigh the cost. The path to citizenship is easy, something under 1000 Americans have taken advantage of, and its strong export-based economy is backed up by high levels of social spending and education, keeping it steady even during tumultuous times.
27. Indonesia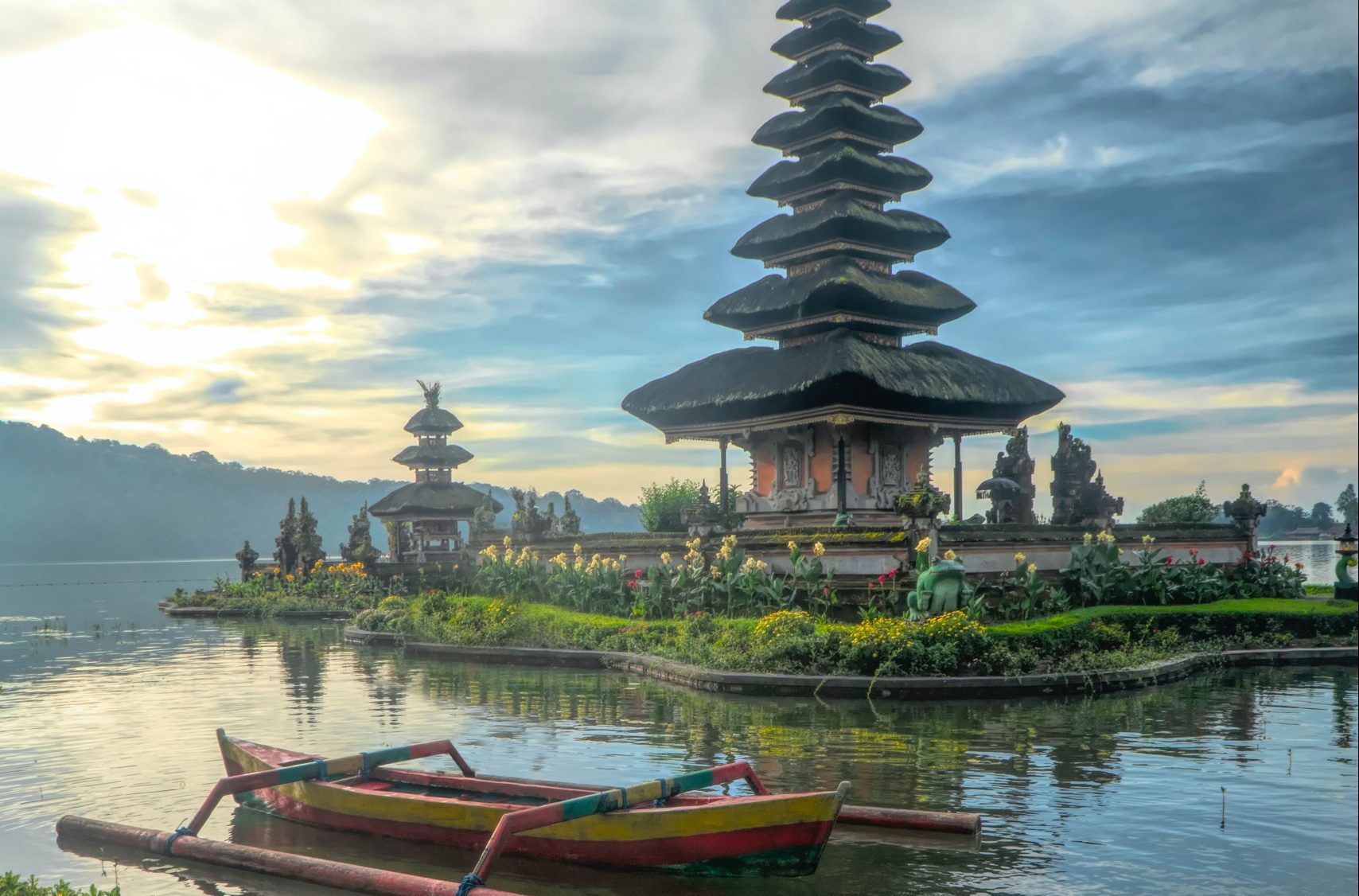 Credit: Oleksandr Canary Islands via Pexels
This republic sat between Thailand and Australia is the 16th largest economy in the world, as its chains of islands contain an abundance of natural resources. Somewhere between 8000-12,000 Americans call Indonesia home, living among jewel blue oceans, vast forests and mountain ranges, and cuisine that combines spices and influences from Asia.
28. Slovenia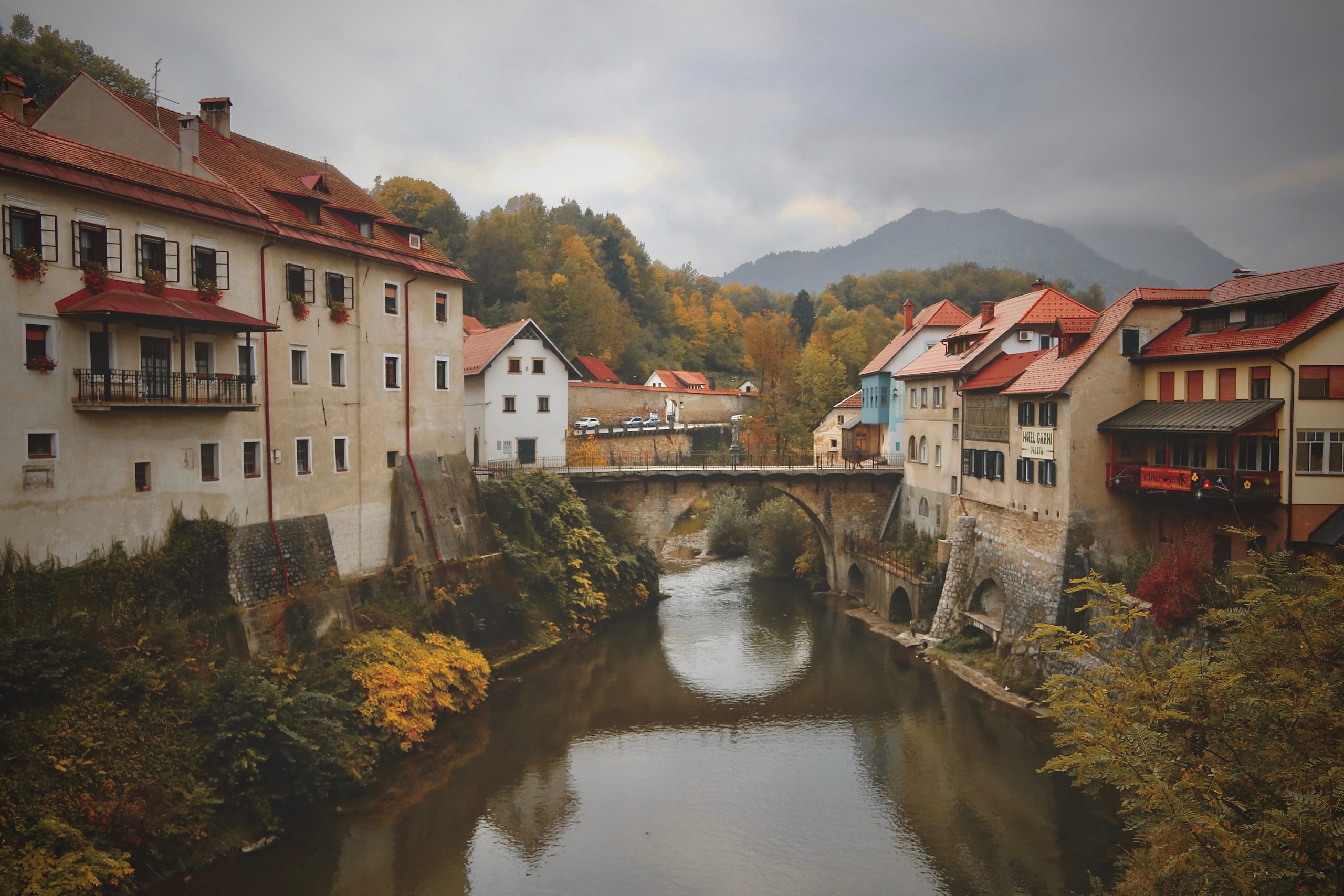 Credit: Fnfoto via Pexels
Thermal springs, skiing, lakes, and coasts, it's little wonder that this hidden gem has stayed so quiet. Estimates vary, but a census in 2016 put the number of North Americans living in the country around 141, a pittance considering how many people from other countries have chosen to settle in Slovenia. The country also has a sound economy and high social spending.
29. Colombia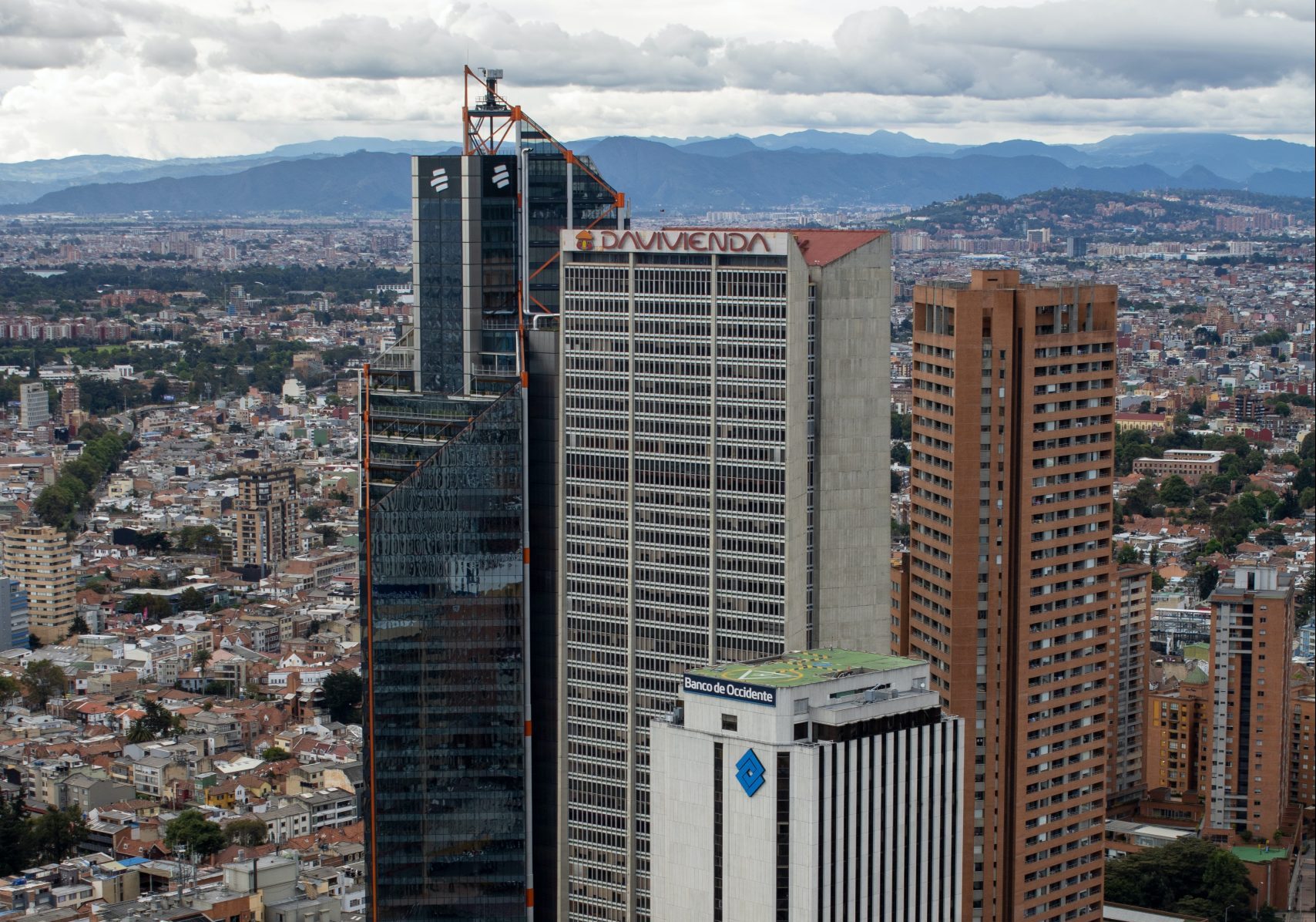 Credit: David Vergara via Pexels
In the last decade, Columbia has seen a huge economic boom, fuelling the advancement of its mining, agriculture and social care sectors. House prices are cheaper than in the US, and the government offers a very generous retirement package, making Columbia a sound choice for a steady life filled with beauty and splendor.
30. Bermuda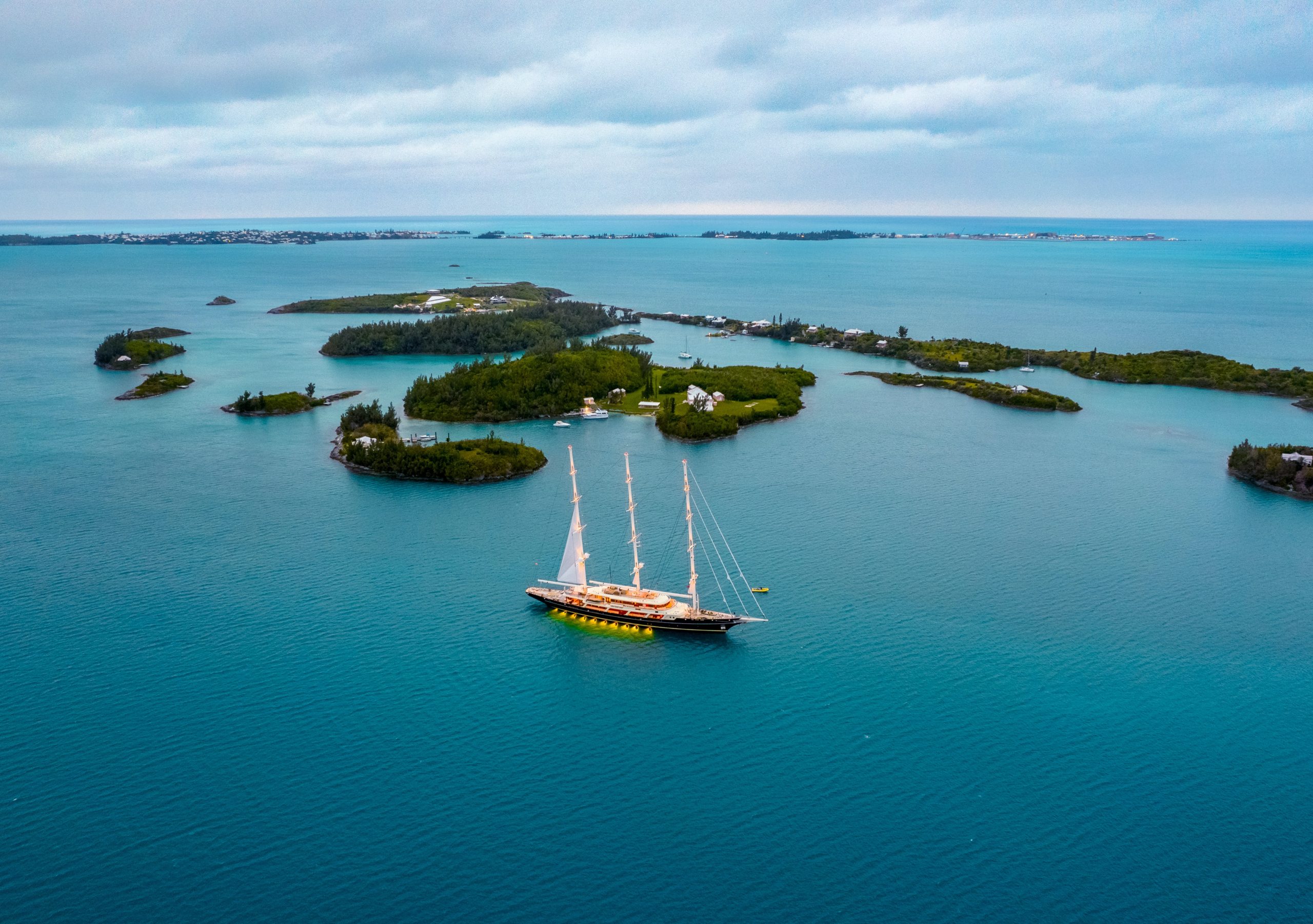 Credit: Brandon Morrison via Pexels
Anywhere The Beach Boys have mentioned in a song is going to be full of expats. Bermuda is a British-occupied territory in the North Atlantic ocean, famed for it's beaches, tropical atmosphere, and the presence of a Royal Navy Dockyard. Around 8500 Americans live in Bermuda, mostly working for international business, which keeps Bermuda's economy strong.
31. St Kitts and Nevis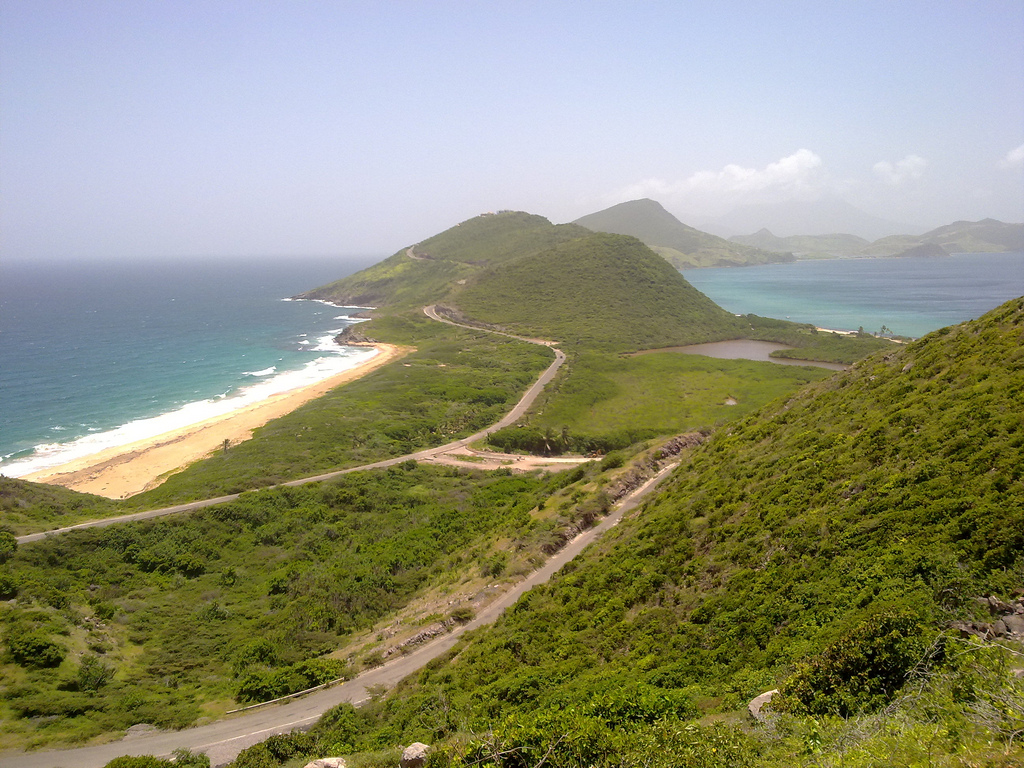 Credit: Gary Dee via Wikimedia Commons
This small duo of islands has a high GDP and a partnership in place with the US for a retirement scheme. Roughly 10,000 non-natives live between the two islands, though it's unclear how many were American. Still, with breathtaking beaches, walkable communities and enough adventure for a lifetime, St Kitts and Nevis could be the next big thing for expats.
32. Greece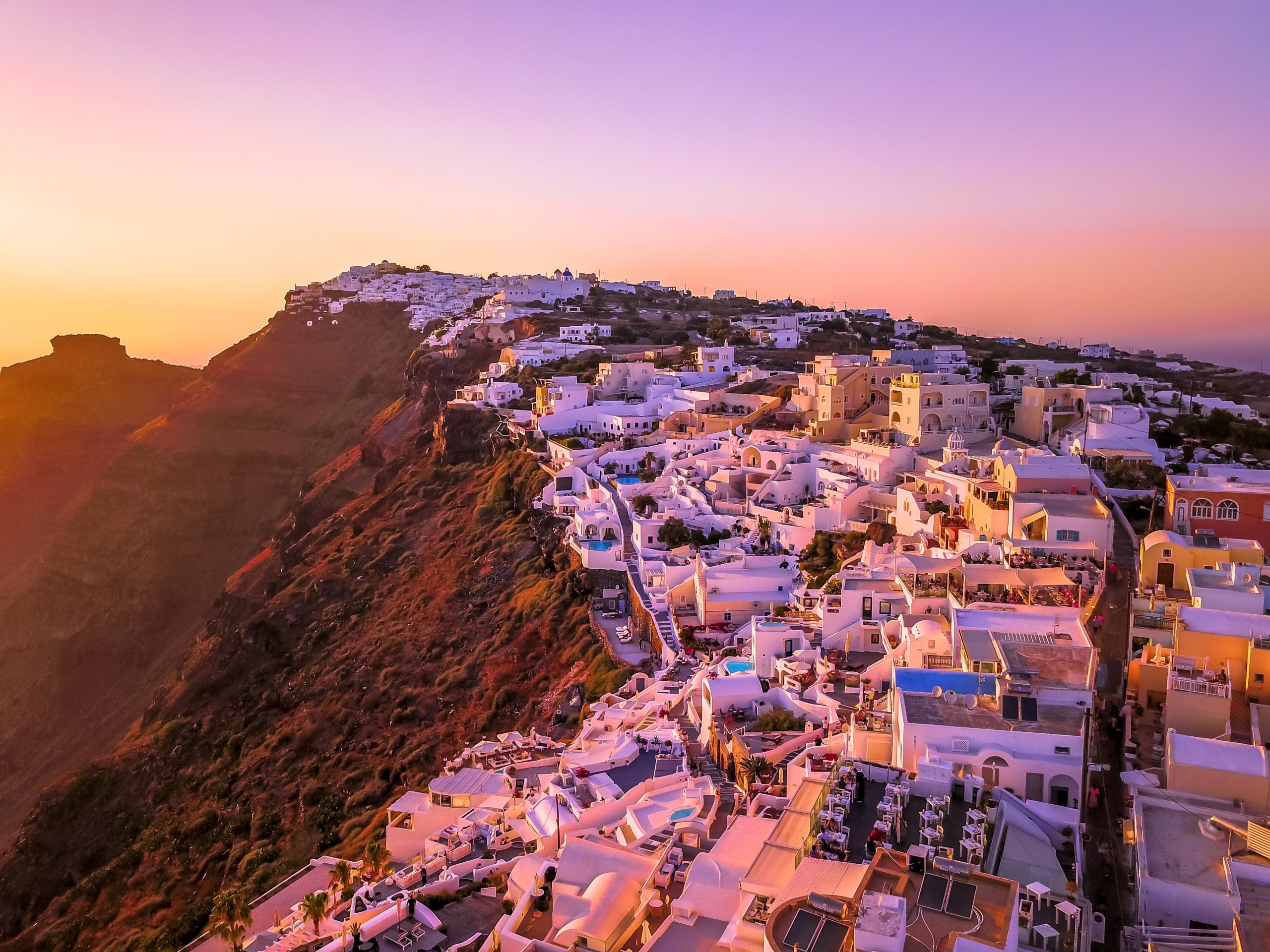 Credit: Nextvoyage via Pexels
30,000 Americans are already permanent residents in Greece, and anybody who has been there can tell you why. So much of who we are and have been is tied to ancient Greece, and those monuments can be seen and experienced across the entire country. Though most expats call Cyprus home, living is so cheap they are free to explore at their leisure.
32. Costa Rica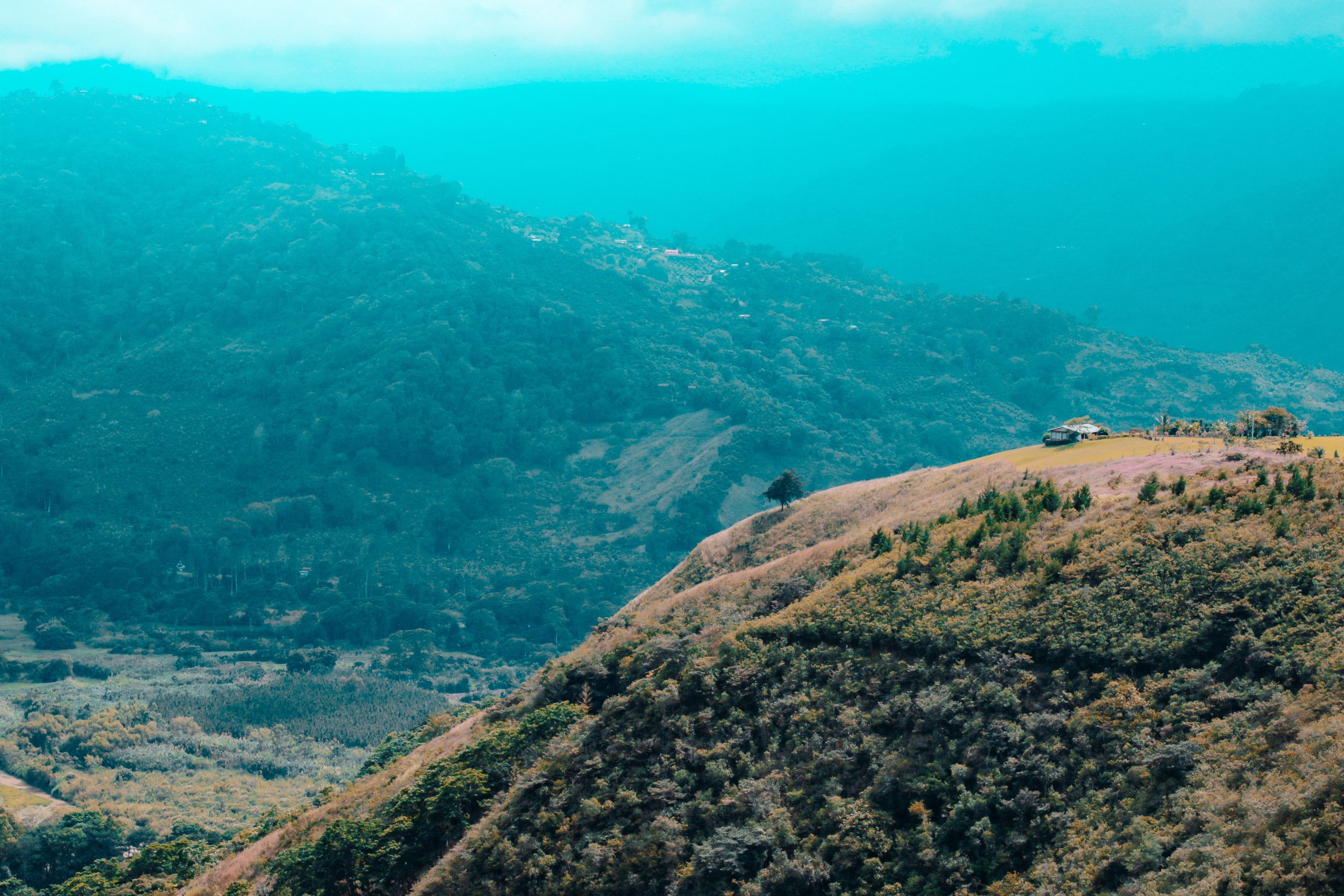 Credit: Luis Quintero via Pexels
While much of Costa Rica is a vast and untamed tropical jungle, crawling from root to treetop with a rich biodiversity, humans can still live here extremely happily. In fact, over 70,000 Americans, mostly retirees, already do. There would likely be no finer place for a coffee lover to settle down for the smoothest, freshest coffee they have ever tasted.
33. Turkey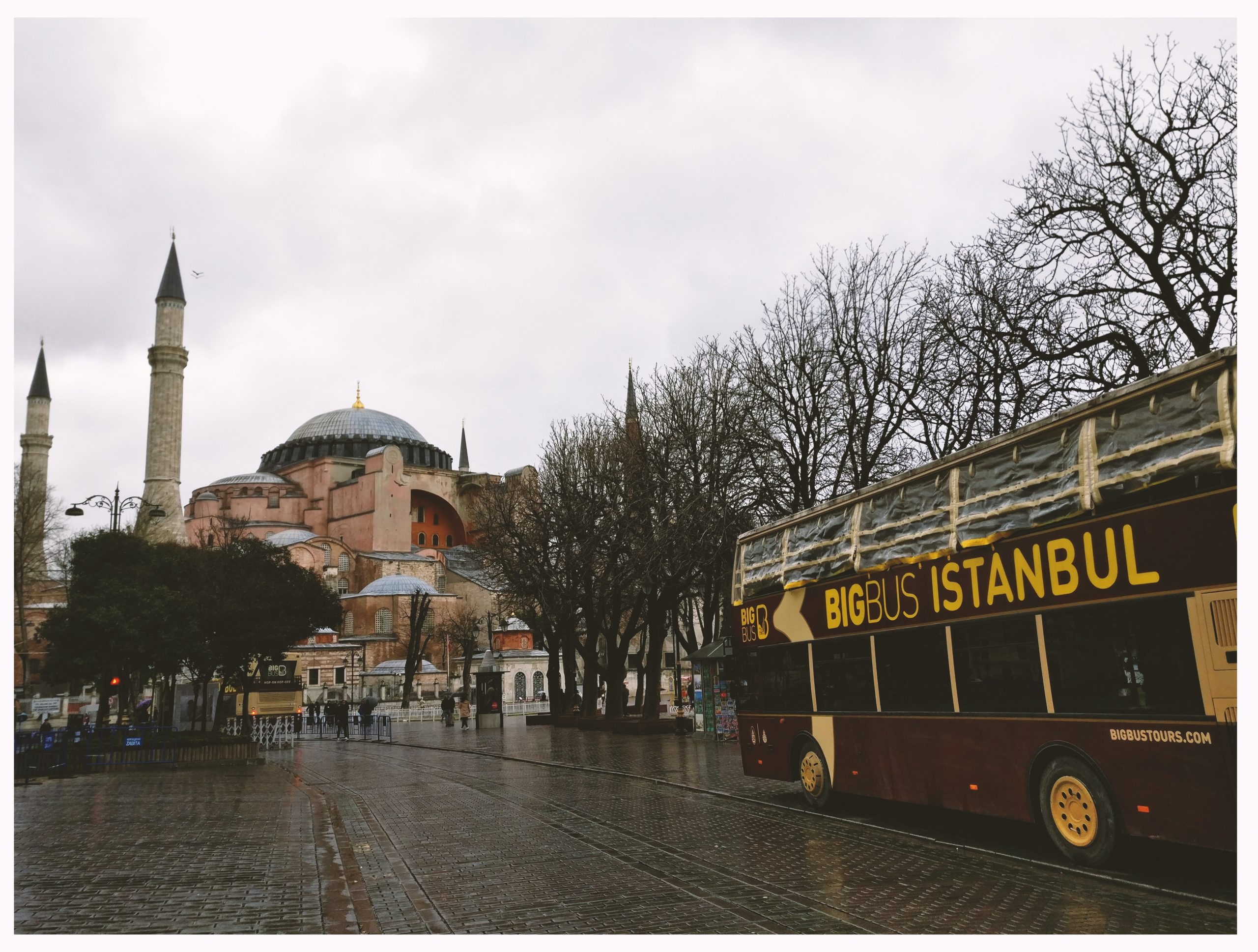 Credit: Arefin Shamsul via Pexels
Americans form the majority of all foreign workers in Turkey, occupying positions from teaching and white-collar work, to transfer positions for international corporations. With its cheap cost of living and easily accessible medical care, particularly cosmetic procedures, many people plan temporary stays and quickly become enamored with the vibrant and friendly population.
34. Poland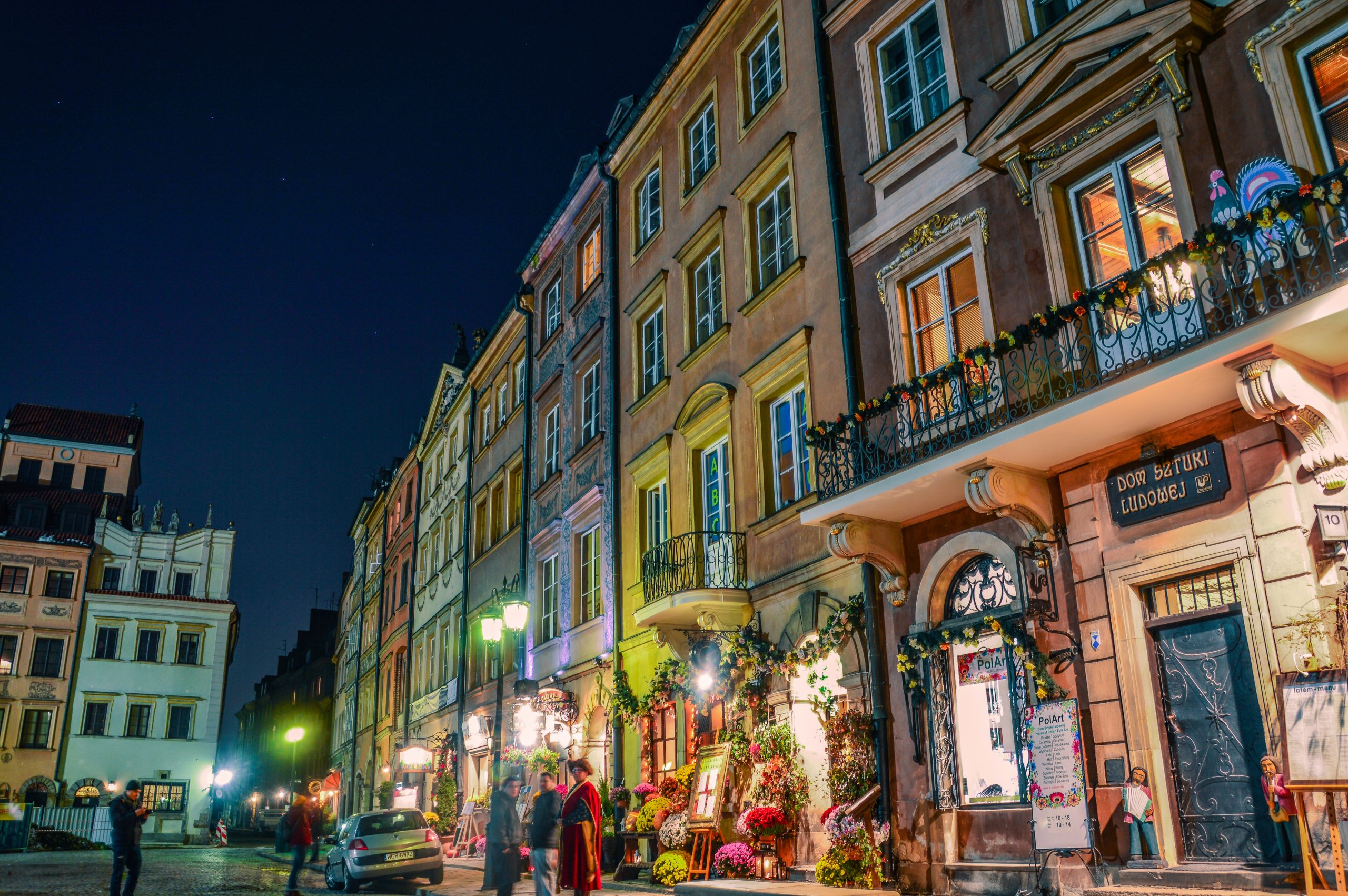 Credit: caio via Pexels
Poland has no shortage of tempting reasons to settle down in. Low housing costs, low taxes, low cost of living, high paying salaries, and one of the most developed economies across Eastern Europe. Americans make up a smaller percent of immigration into the country but are still accepted and welcomed.
35. Switzerland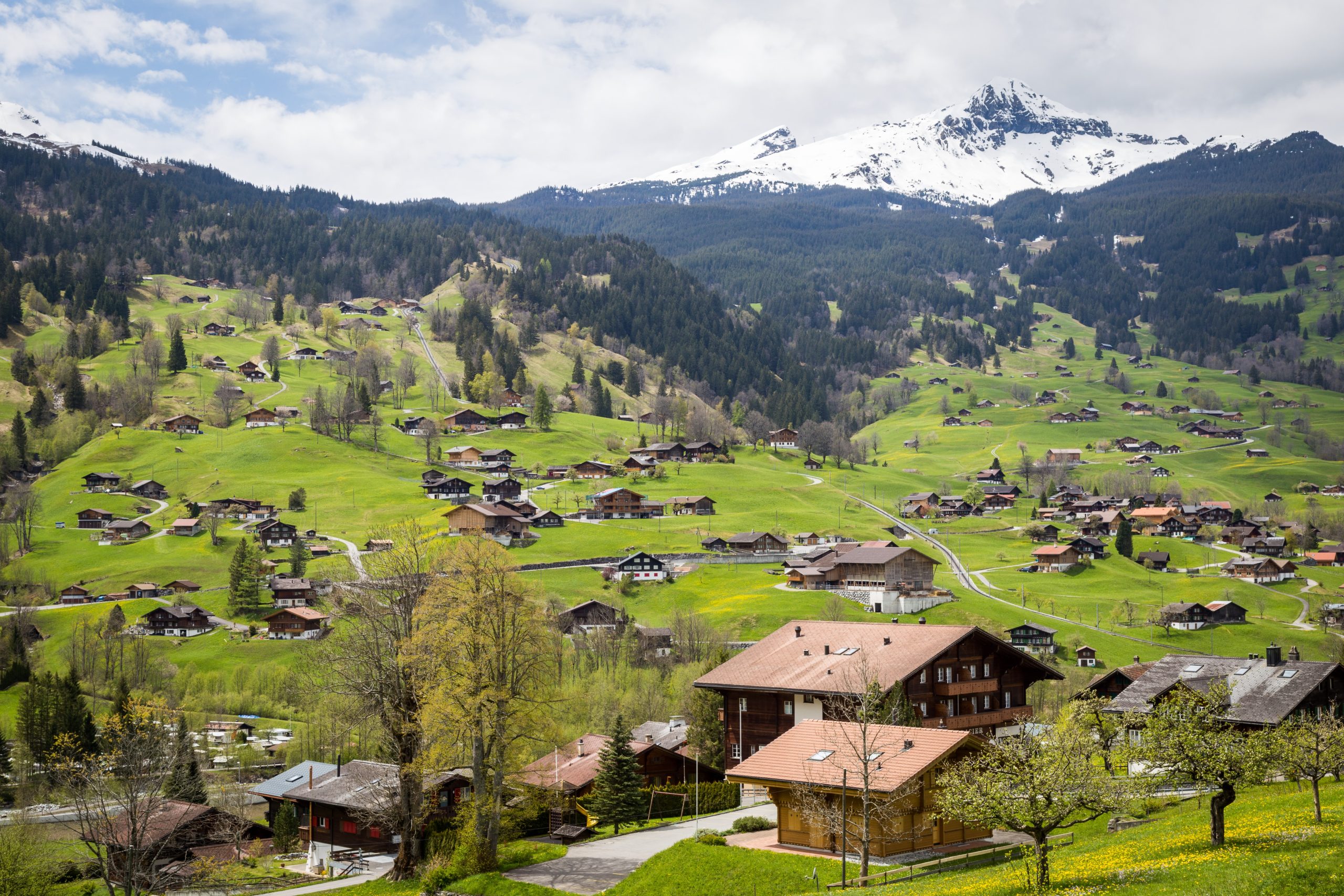 Credit: Tranmautritam via Pexels
The Swiss are world-renowned for many things. Cheese, chocolate, banking, and having one of the strongest and most diverse economies on the planet. The cost of living is much higher than in the US, but in exchange you receive some of the highest-ranked life conditions in the world, including housing, education, healthcare, income, and more.
36. Brazil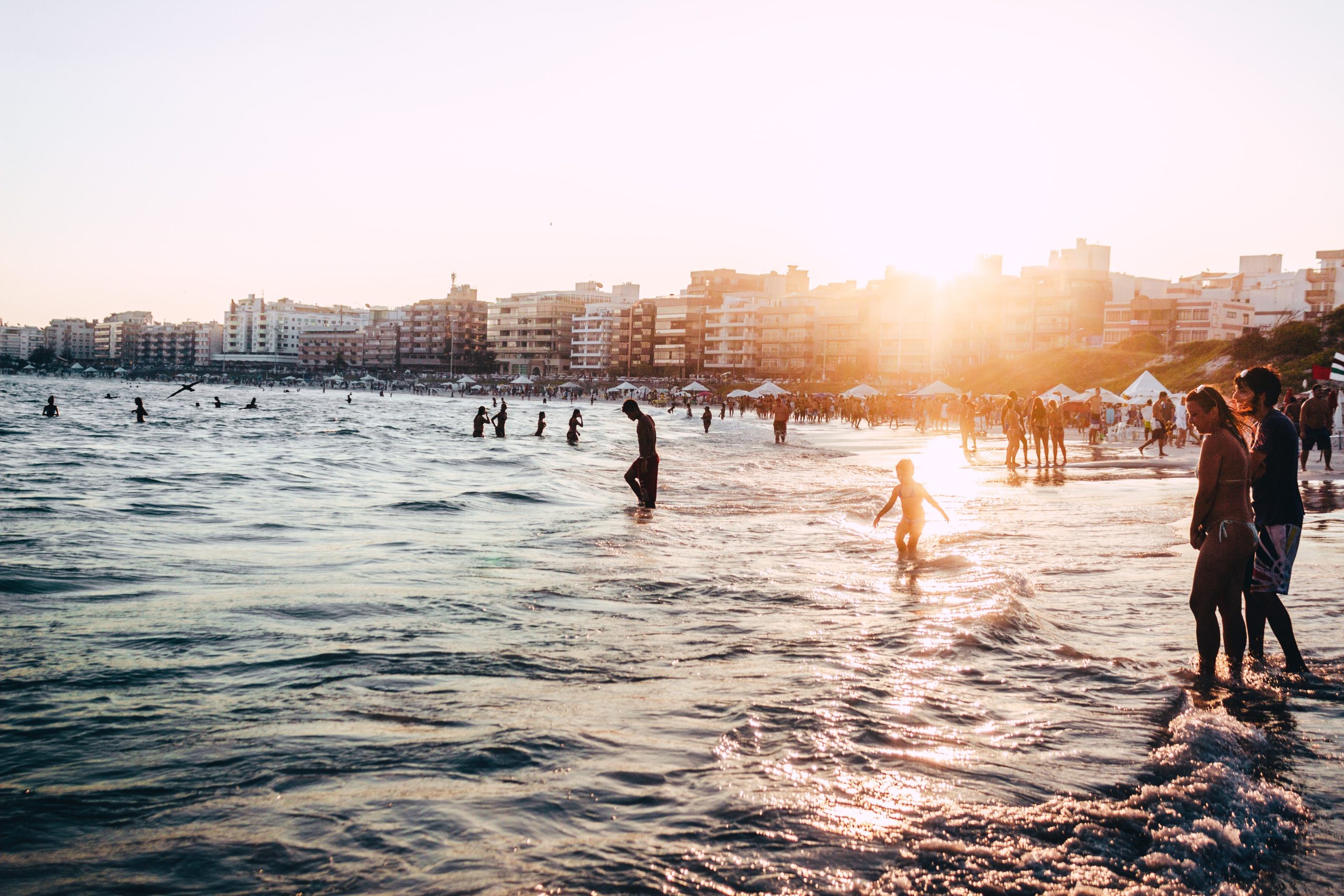 Credit: Victor Freitas
This is the dream retirement location for many and utterly obvious reasons. It's a beautiful country, rich with traditional music, food and drink, and famous for it's relaxed life culture in its more luxurious locations. 70,000 Americans already live in Brazil, who laud the beaches and lifestyle, as well as some favorable tax conditions.
37. Argentina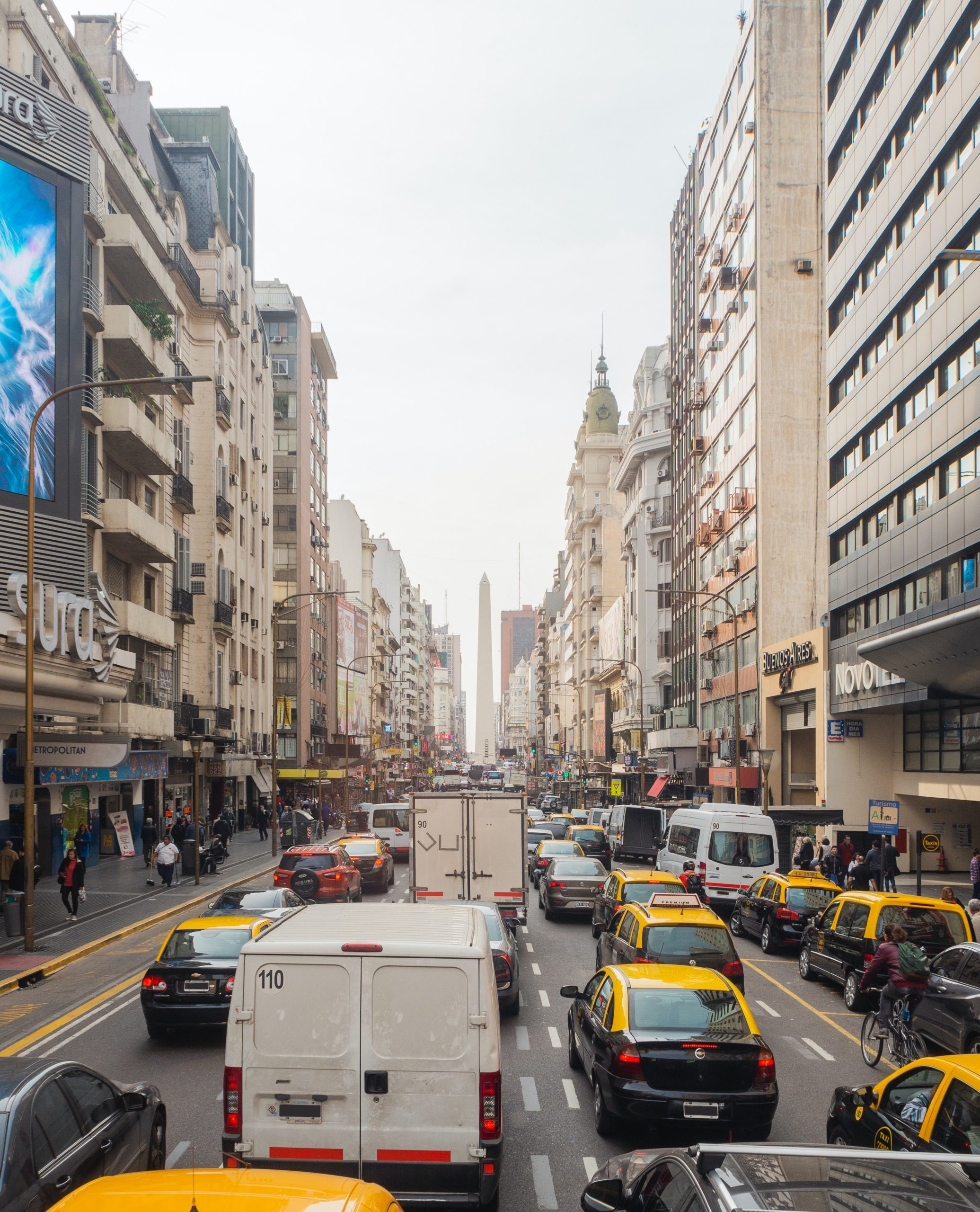 Credit: Ana Benet via Pexels
Ranked as one of the safest countries in South America, Argentina is a popular destination for expats looking for a safe and secure lifestyle with some extra sunshine. It's cities are teaming with life and commerce and the country benefits from robust public infrastructure. 60,000 Americans can't be wrong. (About this one particular thing…)
38. China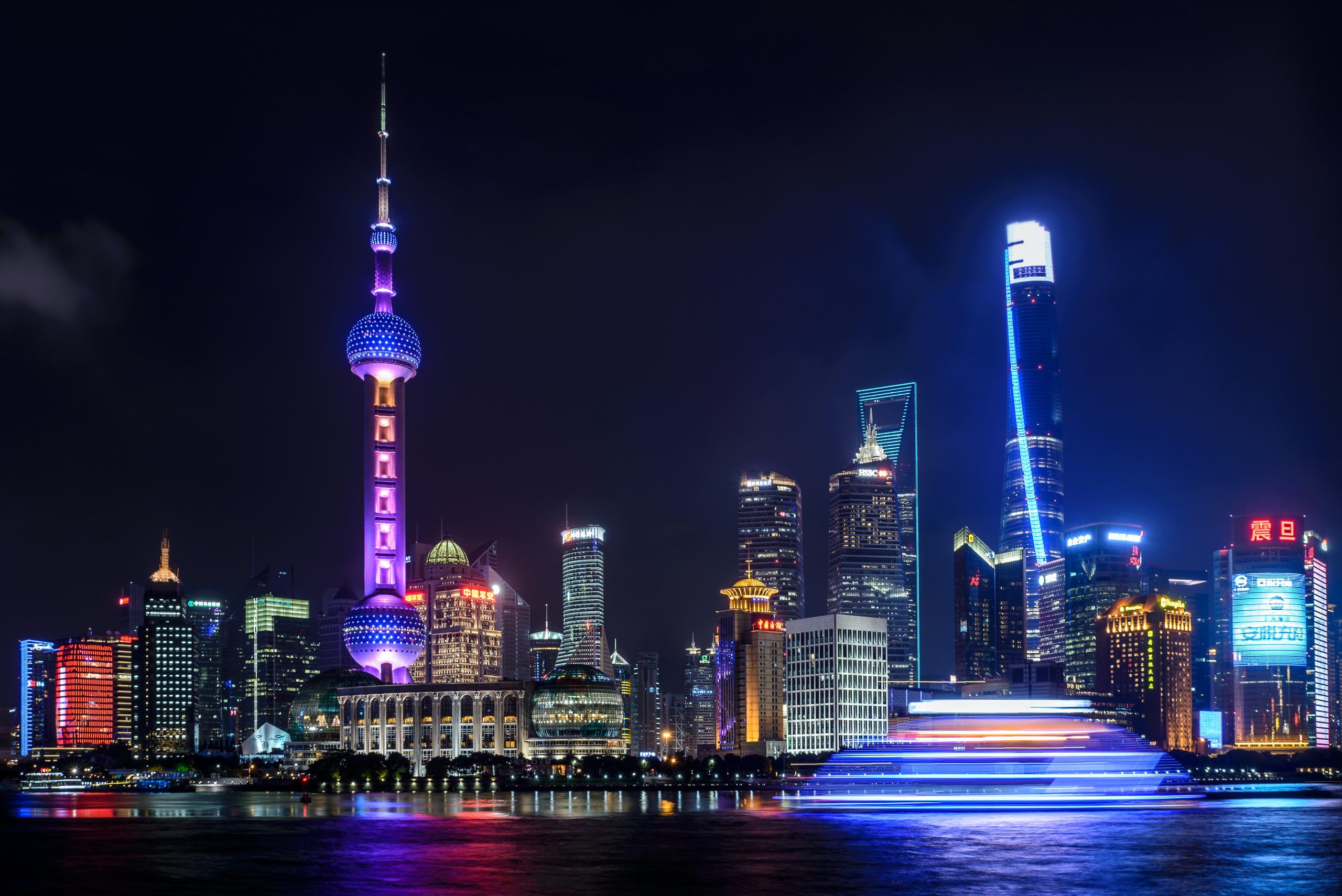 Credit: Wolfram K via Pexels
Despite political tensions between the two nations, business, and tourism resume as normal while us peons continue about our day as the big dogs shout at each other. Over 70,000 American citizens live and work in China, as it leads the way in tech manufacturing many find themselves there initially for work, but soon fall in love with a culture steeped in tradition.
39. Peru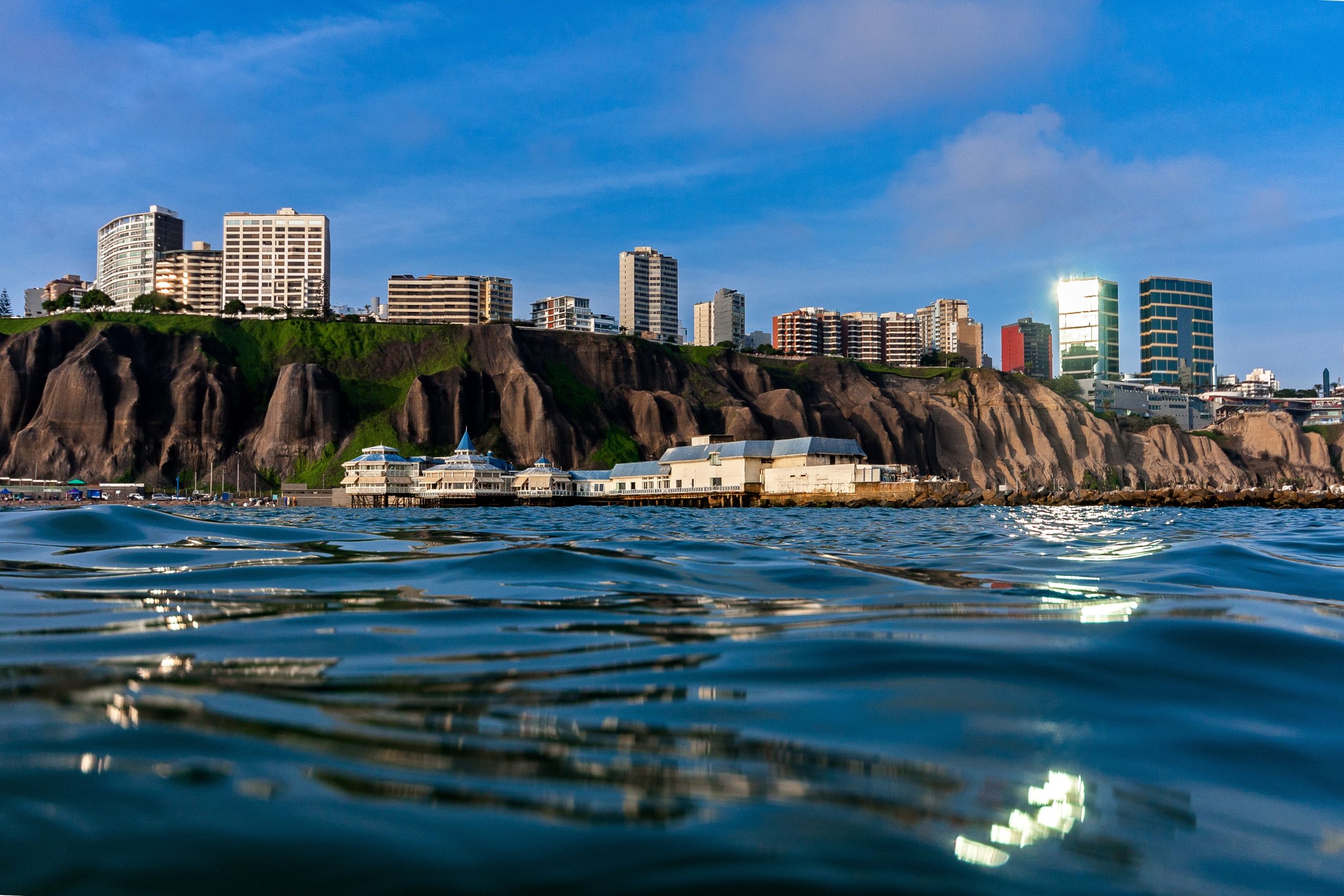 Credit: Mauricio Espinoza via Pexels
With some of the lowest house prices in the area, many American expats find themselves in Peru's capital city of Lima. As the cultural center of the country, the cheaper cost of living is enjoyable in all its glory, as you slowly grow used to the city and delve into the history. Macchu Picchu is just the start of the wonders in store.
40. Vietnam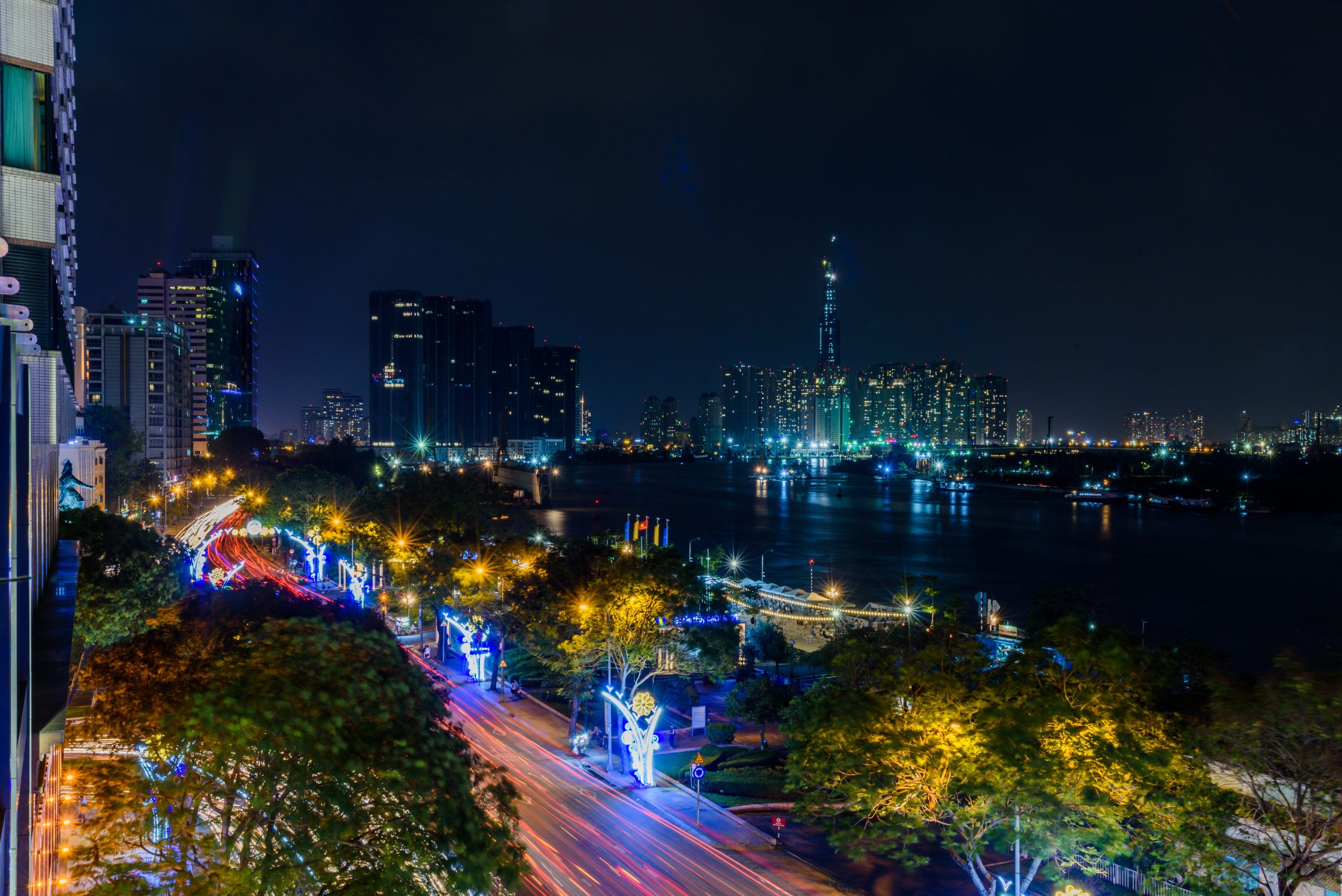 Credit: Marcus Nguyen via Pexels
Possibly the most laid back retirement location of all time, the Southeast Asian country has everything you could wish for to live a life of zen. Beaches and rivers, temples hidden deep within dense forests, and a friendly population have driven over 100,000 expats from all over the world to its picturesque shores.