If your relationship has recently ended, you are not doubt in a bit of a difficult place right now. You may be feeling sick, not wanting to see anyone and just wanting to sit in a dark corner by yourself. It may feel like it will never get better and the sick feeling in your stomach will never go away. Well you are wrong.
Advertisement
Things do get better, it just takes time. The letter below was posted on the Elite Daily website and I thought it was so lovely that I decided to share with with you.
Advertisement
I really hope this helps make you feel a little better.
-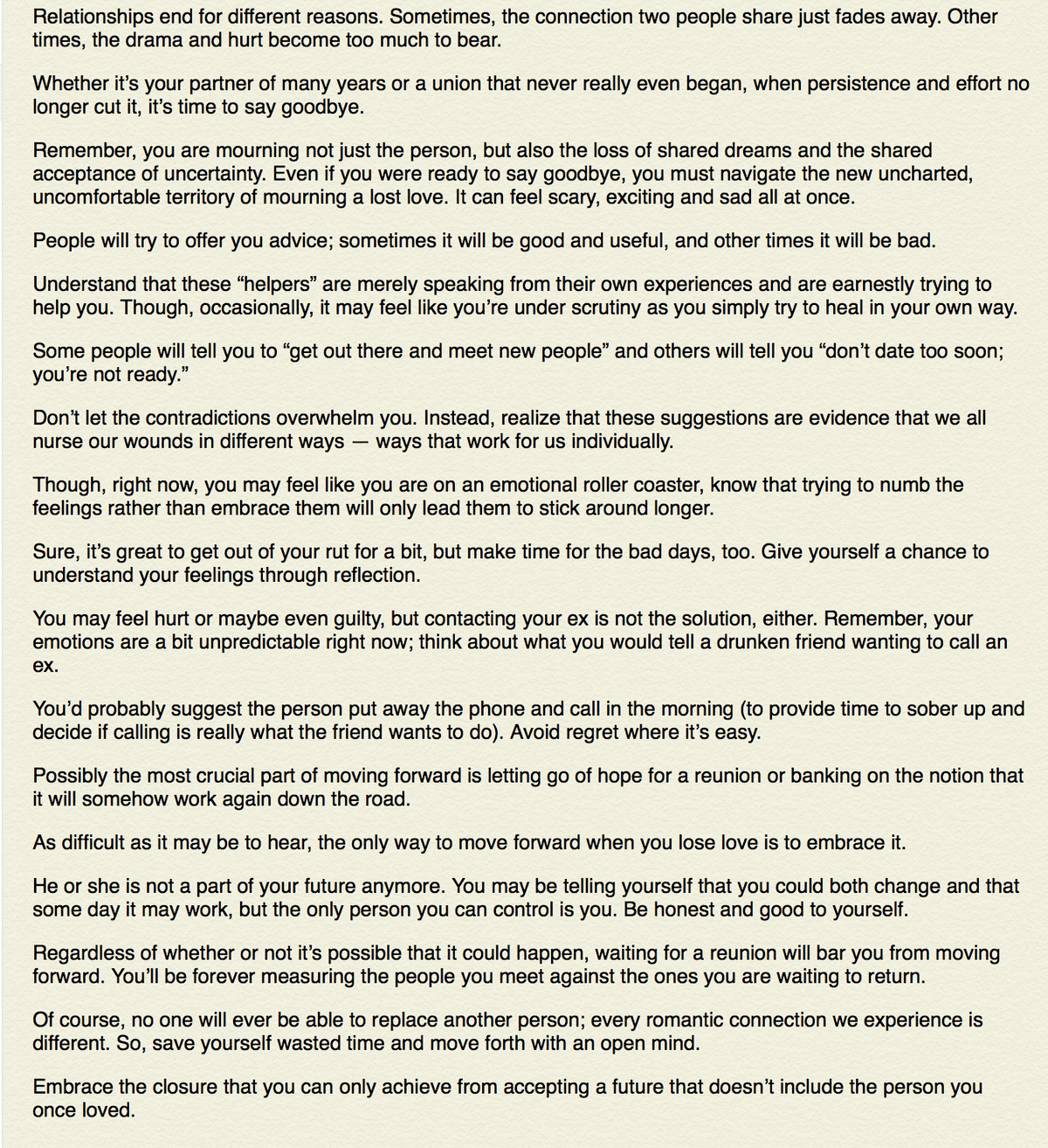 Advertisement