-
Advertisement
Using just a rake and an unbelievable talent, Andre Amador creates masterpieces on the sand. Sometimes creating artwork as large as 100,000sq feet he spends hours at low tide creating the images knowing that when the tide rolls in his work of art will be washed away.
The paintings are more about the technique than the actual finished result.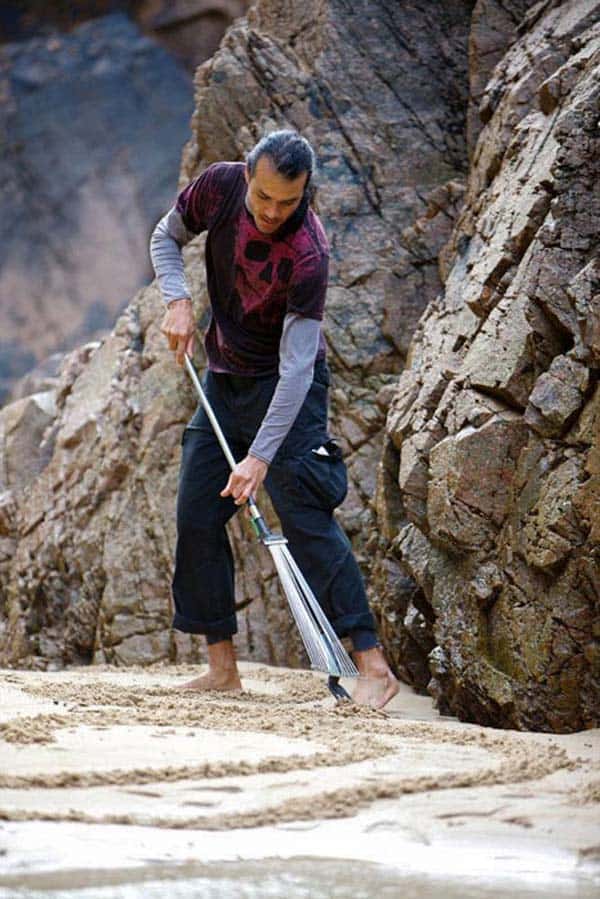 As the water rolls in he knows it is soon time to create a new piece
Advertisement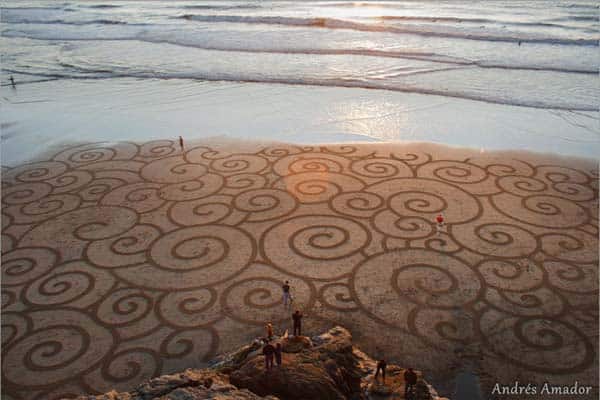 -
Using rope he can create these incredible geometric patterns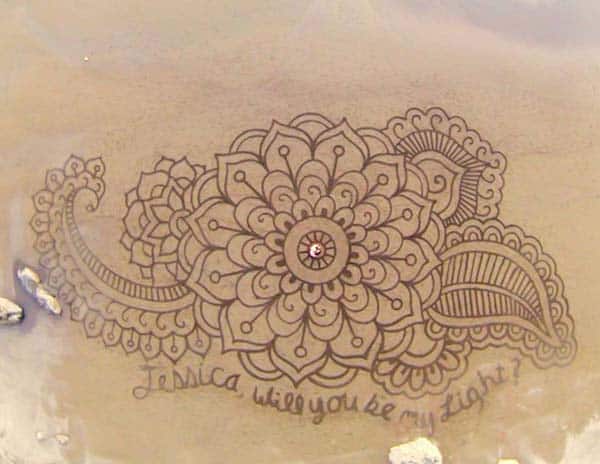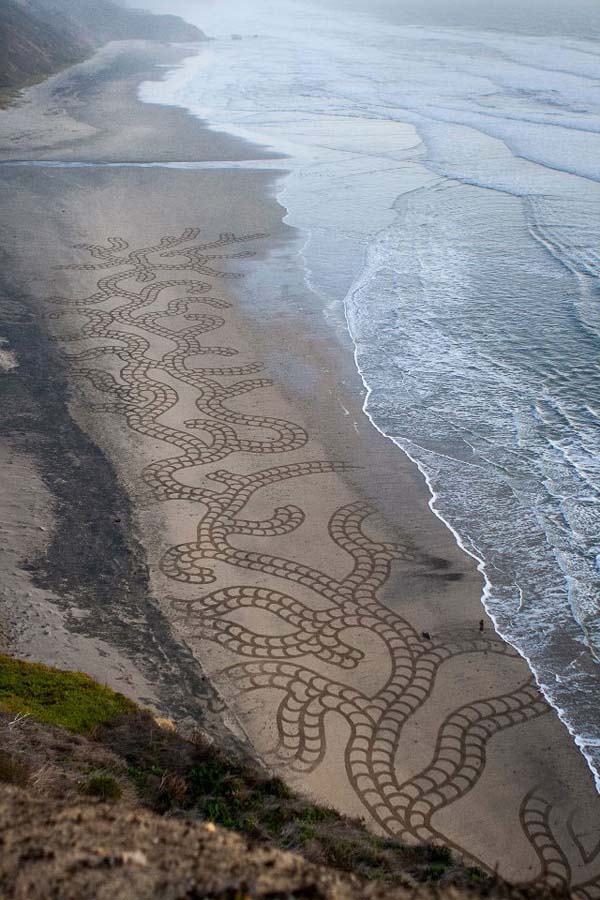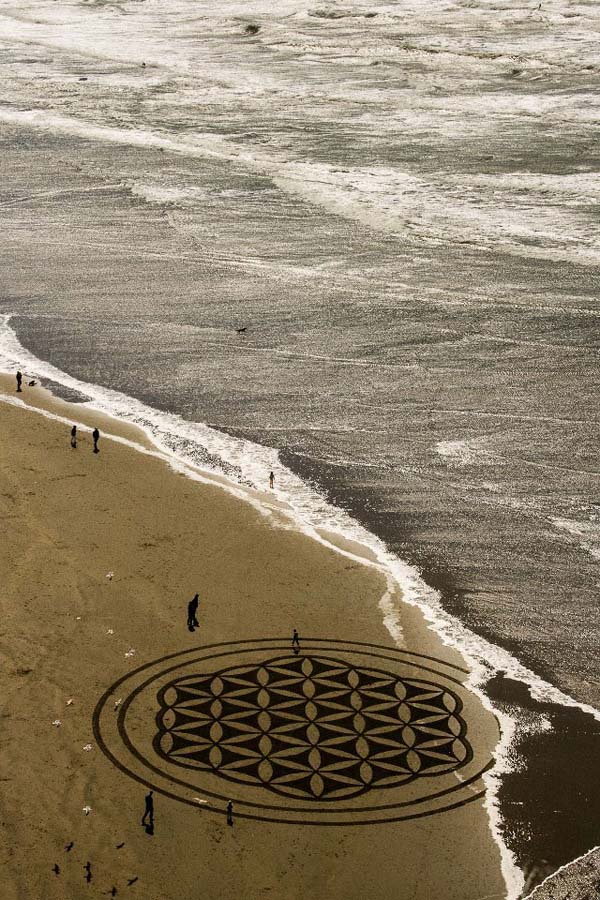 When asked WHY he creates these pieces on the beach, he answered "its fun and I get to go to the beach"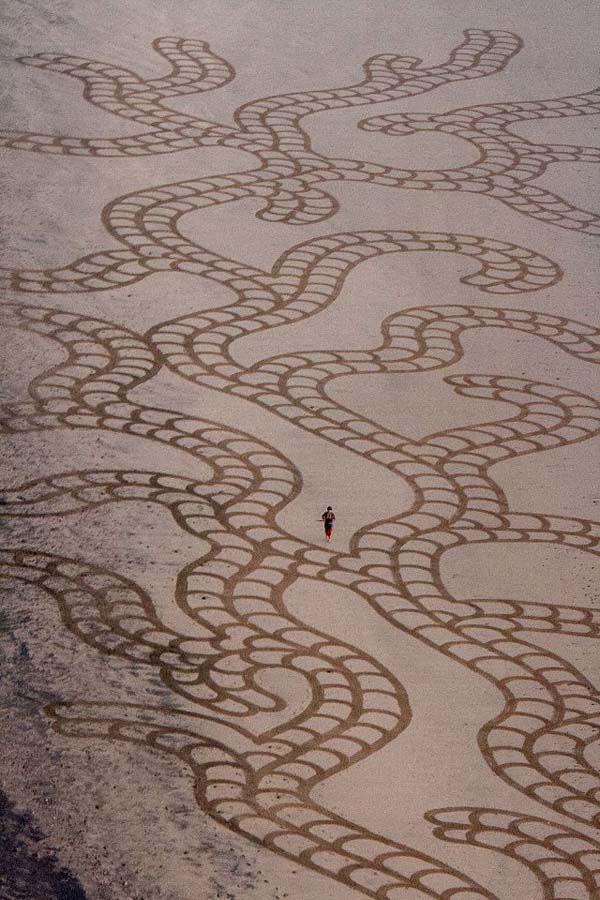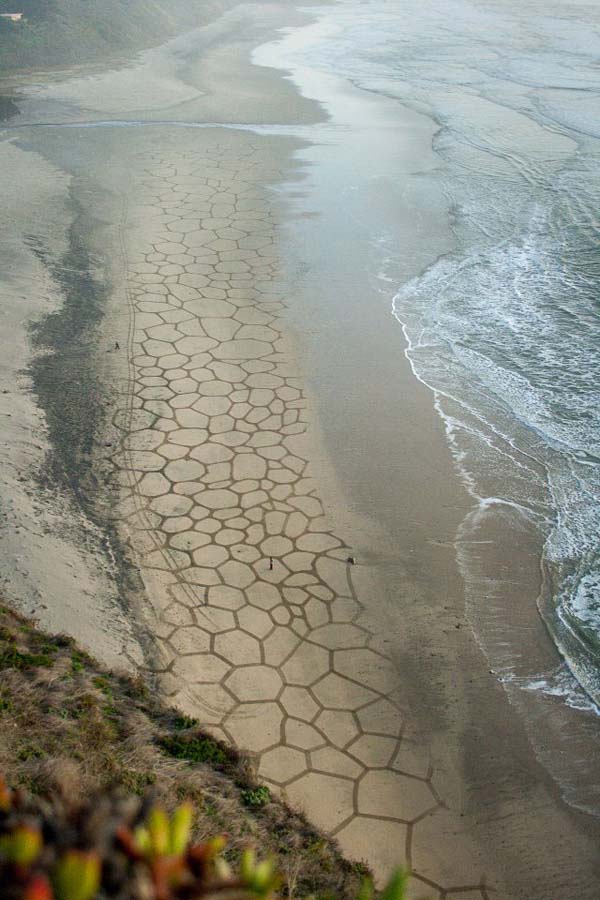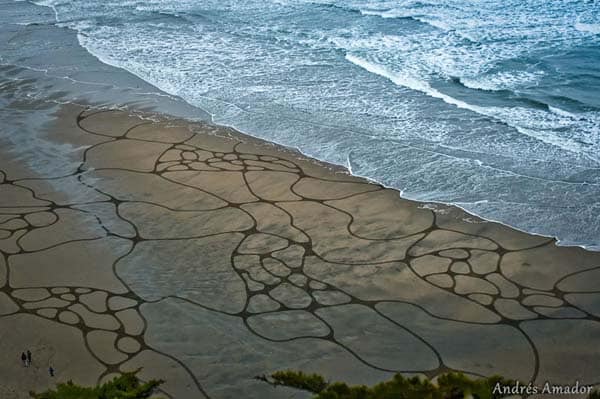 He can create these contrasting colours using wet sand.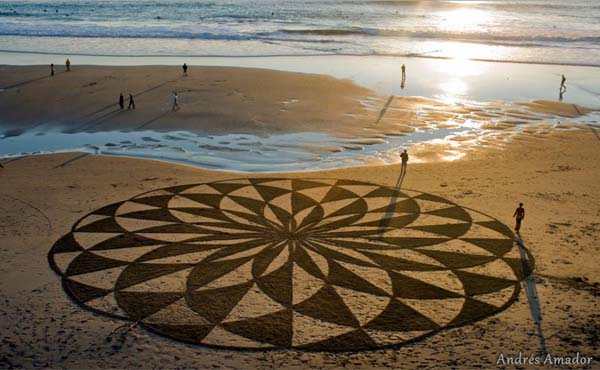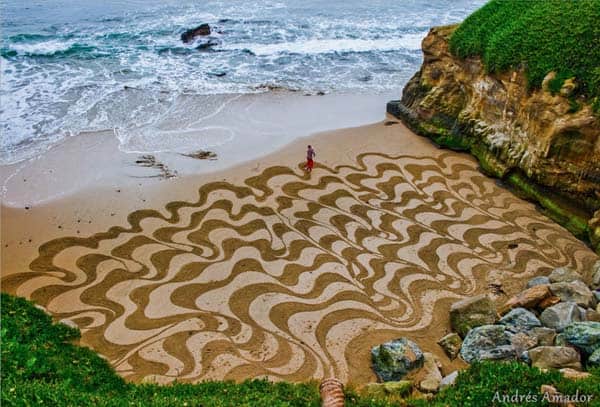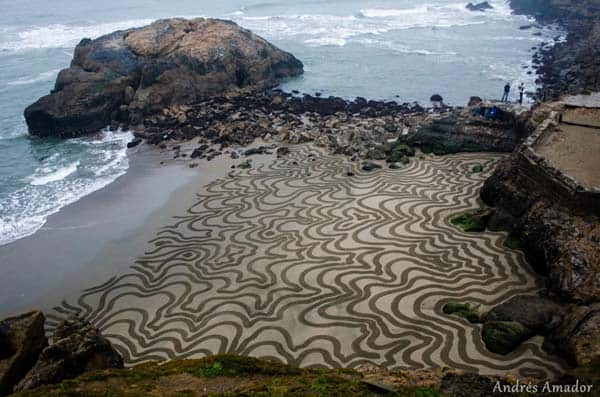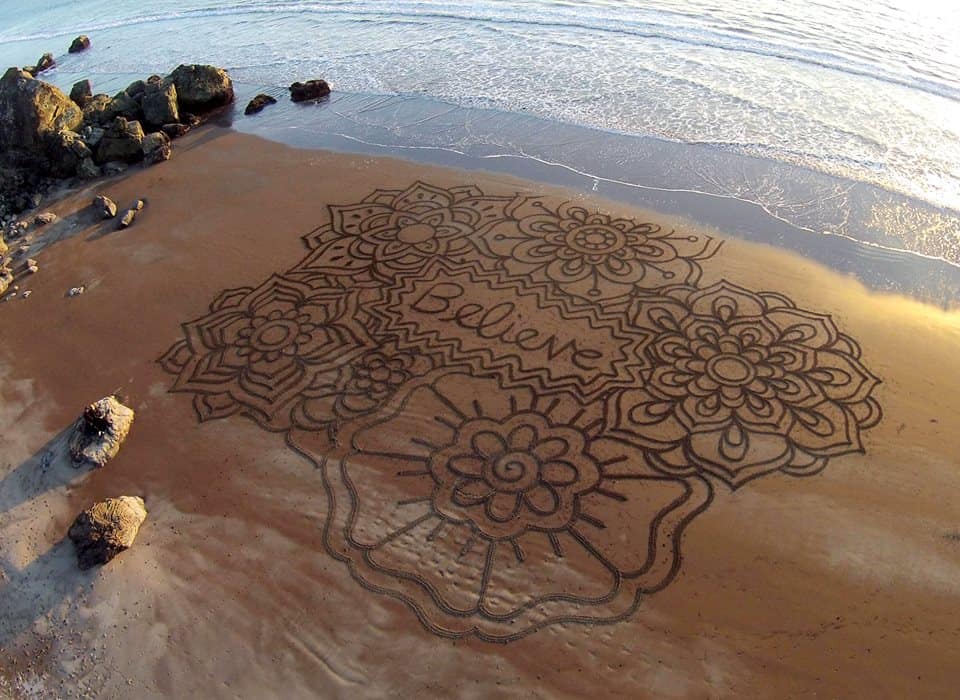 You may wish to see his Fanpage Like Andres On Facebook or Visit His Web Site
Advertisement
Most importantly,  share his work by clicking the button below. It's truly amazing.