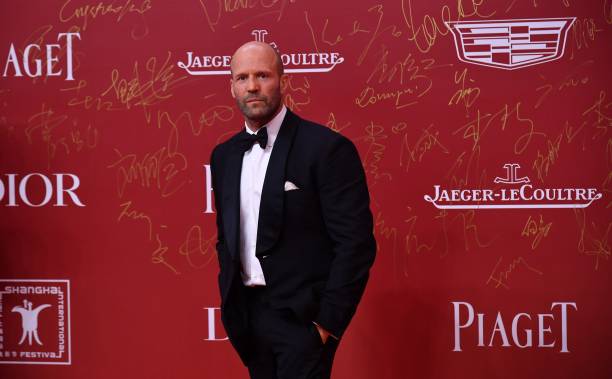 Credit: VCG via Getty Images
1. George Foreman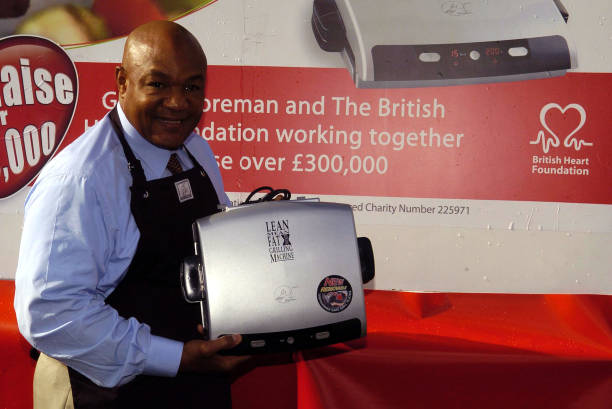 Credit: David Lodge via Getty Images
Former boxing legend Foreman was considered one of the hardest hitters ever in the sport, and the two-time world heavyweight champion packed a punch after retirement, partnering with Salton Inc. in the 90s to promote a range of grills using his name. He is estimated to have made more than $200 million from the venture.
2. Tom Brady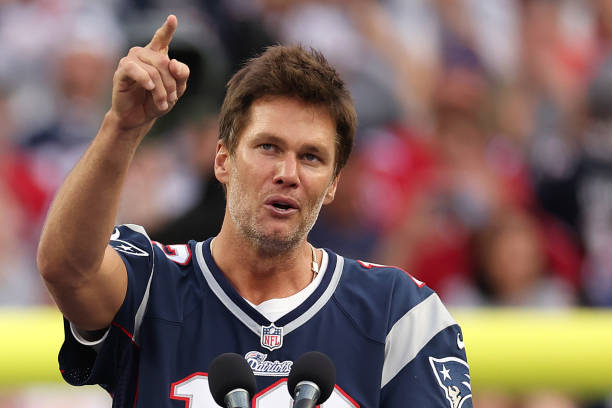 Credit: Maddie Meyer via Getty Images
TB12 is widely regarded as the greatest quarterback in the history of football, and the six-time Super Bowl winner has enjoyed great success since returning. With his fingers in many pies, Brady has enjoyed success as an author, entrepreneur, investor, and pundit. In 2022 Fox paid him $375 million to make him the highest-paid commentator in history.
3. Robbie Fowler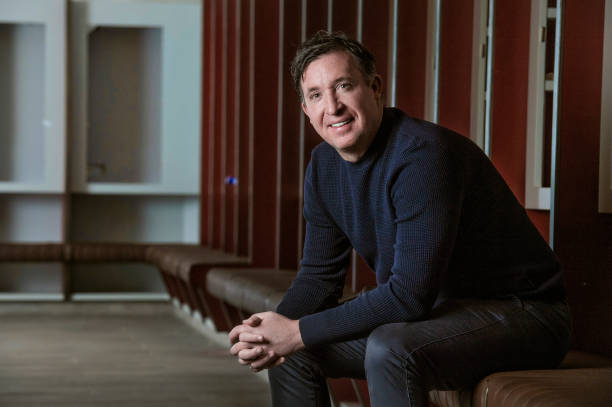 Credit: Paul Cooper via Getty Images
Former Liverpool FC soccer legend Robbie Fowler achieved God-like status among Liverpool fans, and the locally born former striker has become a huge success since hanging up his boots. Alongside media work for Sky Sports and Abu Dhabi Sports Channel, Fowler has an impressive property portfolio, and has also invested in race horses.
4. Michael Jordan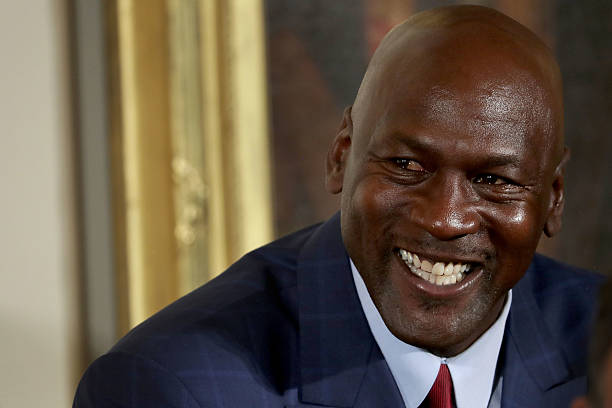 Credit: Chip Somodevilla via Getty Images
Michael Jordan was arguably the first global sports star, and the man who took the NBA worldwide. In addition to his success on the court, Jordan has earned hundred of millions of dollars since he retired as a result of his lucrative Air Jordan shoe deal with Nike, negotiated when he was just a rookie.
5. Tim Horton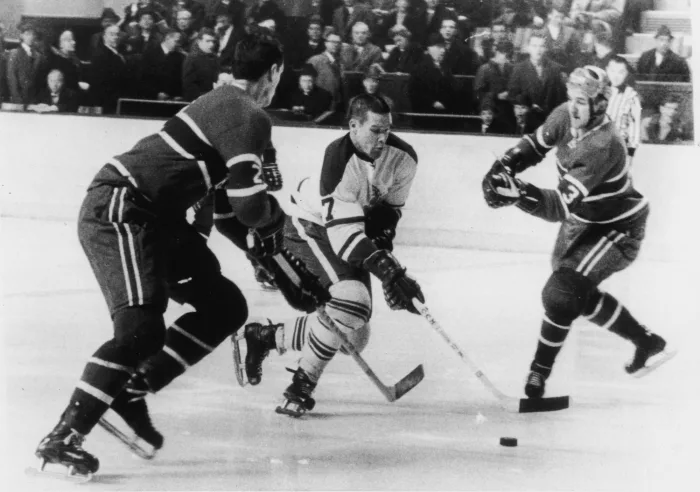 Credit: Billy Bennett via Getty Images
Horton played 24 seasons of ice hockey, but was perhaps more successful for his career post-retirement. His chain of world famous coffee and donut stores, known first as Tim Horton Donuts and later simply as Tim Hortons, was first founded in 1964. It earned him millions before his untimely passing in 1974.
6. Shaquille O'Neal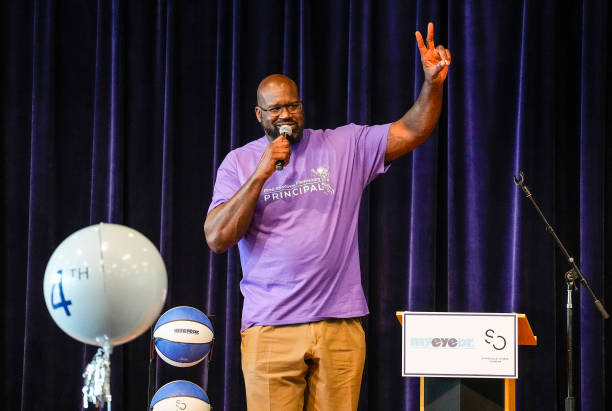 Credit: Houston Chronicle/Hearst Newspapers via Getty Images
Shaq, as he was affectionately known, is one of the most successful basketball players of all-time, but also became wildly successful off court too. With a career in music, law enforcement, acting in film and TV, featuring in video games, and investment in various companies, he is believed to have a net worth of around $400 million. What a career!
7. Eric Cantona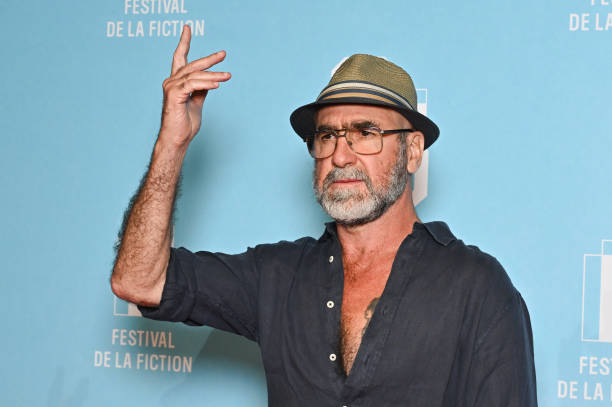 Credit: Stephane Cardinale – Corbis via Getty Images
Cantona is regarded as a soccer legend, and remain highly-revered by supporters of Manchester United. Since retiring from professional soccer in 1997 at the age of 30, Cantona became an actor, appearing in movies such as the Academy Award winning Elizabeth , TV shows and advertisements, as well as working closely with iconic sports brand, Nike.
8. Dwayne Johnson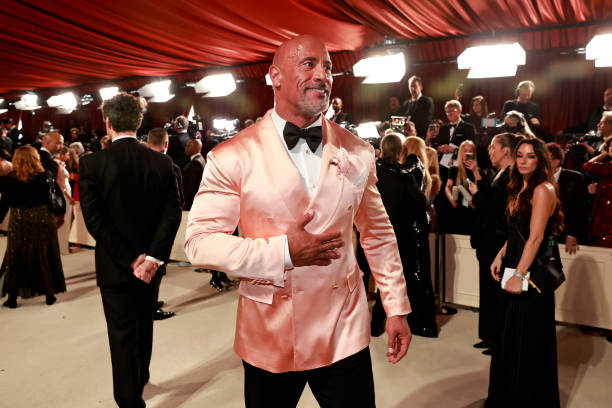 Creddit: Emma McIntyre via Getty Images
One of the biggest names on this list, Dwayne Johnson rose to fame under his wrestling moniker The Rock. The former WWF poster boy left wrestling to become an actor in 2004 (officially retiring in 2019). To date his movies have grossed more than $10 billion globally, and recently became the highest-paid actor in Hollywood.
9. Arnold Palmer
Credit: Reuben Canales via Getty Images
With 62 PGA wins, Palmer might be a legend of the lynx, but he also became one of the most successful businessmen after retirement as well. His diverse range of business interests and endorsements included Cadillac, Hertz, Rolex, and even teamed with AriZona Beverage Co. to have a drink named after him. His endorsement made him $1.3 billion, adjusted for inflation.
10. Tony Hawk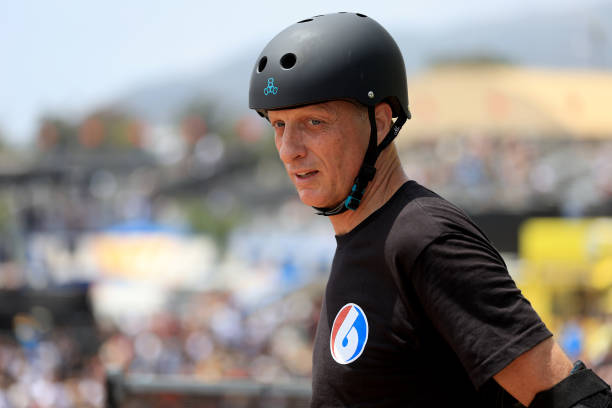 Credit: Sean M. Haffey via Getty Images
Nicknamed 'The Birdman,' Hawk was the man who enhanced the profile of skateboarding, but became enormously successfully after hanging up his board. Hawk has released his own clothing line, launched a traveling sports show, released a now iconic video game series, and partnered with GoDaddy. His net worth today is estimated to be around $150 million.
11. Magic Johnson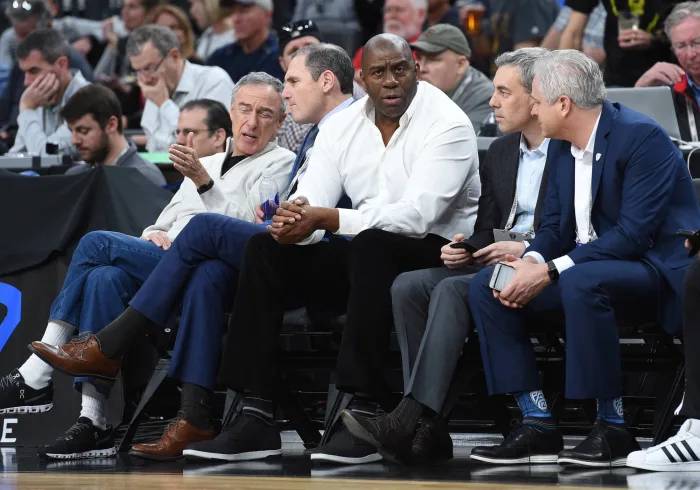 Credit: Chris Williams via Icon Sportswire
Johnson went from playing for the Los Angeles Lakers to becoming part-owner of the Los Angeles Dodgers. He has also built a number of lucrative deals due to shrewd business decisions. Along with the Dodgers he's also a part owner of Los Angeles F.C., and his conglomerate Magic Johnson Enterprises has netted him close to $500 million.
12. Charles Barkley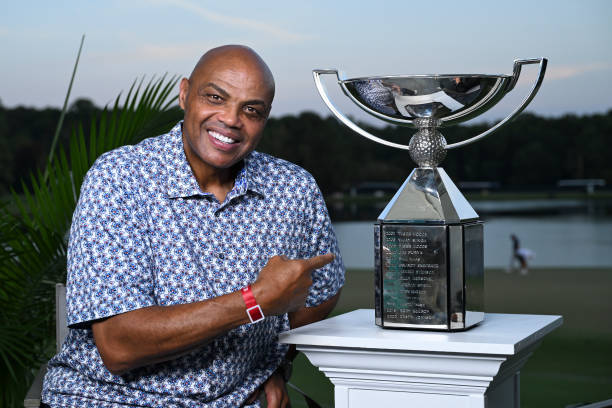 Credit: Tracy Wilcox via Getty Images
NBA legend Barkley retired back in 1999, after great success on the court. Since hanging up his vest, the 1993 NBA MVP has gone on to enjoy lucrative success via a range of endorsements. Among the companies he has made money from include Coca-Cola, McDonald's, and T-Mobile, and he also has a sneaker deal with Nike.
13. David Beckham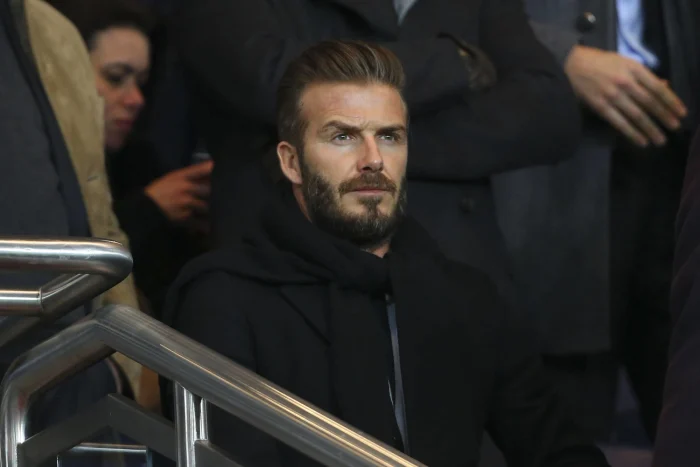 Credit: Gwendoline Le Goff via Icon Sportswire
Former soccer superstar Beckham retired from "the Beautiful Game" in 2013, and is among the most successful post-retirement athletes.Hie has enjoyed many lucrative endorsement with companies such as Adidas, H&M, and Breitling Watches, as well as signing a £40 million three-year deal with video game giants EA.
14. Vinnie Jones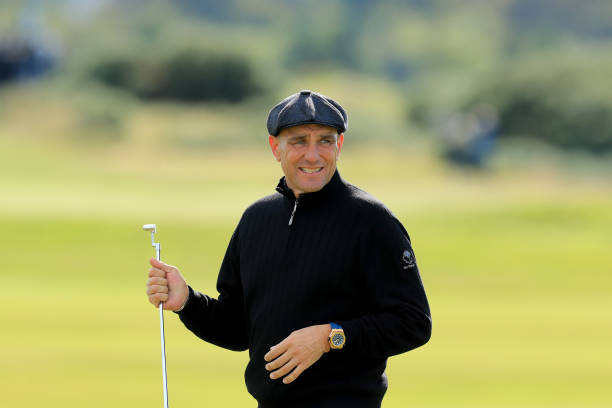 Credit: David Cannon via Getty Images
Another former professional soccer star, Jones had a far more modest career as a player, but has become an unlikely success as a Hollywood actor since his retirement. Appearing in movies such as Lock, Stock and Two Smoking Barrels, Snatch, Gone in 60 Seconds, and X-Men: The Last Stand, the Watford-born star has enjoyed a highly lucrative career.
15. Anna Kournikova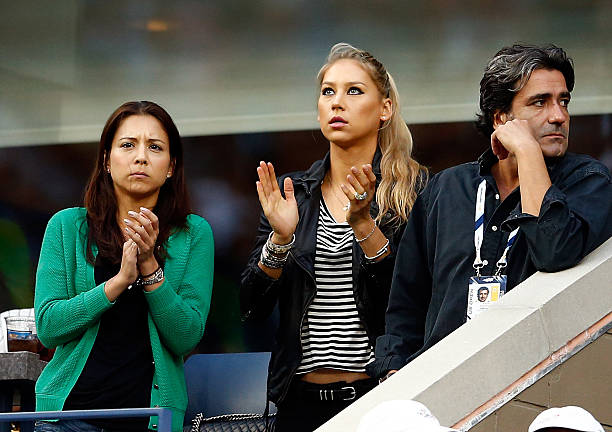 Credit: Julian Finney via Getty Images
Former tennis heartthrob Kournikova retired from the game at just 22, due to injury issues. But she has gone on to become a wildly successful model and American TV personality. She has enjoyed lucrative endorsement, as well as appearances on reality TV, and this has allowed her to make more money post-retirement than she did on the court.
16. Arnold Schwarzenegger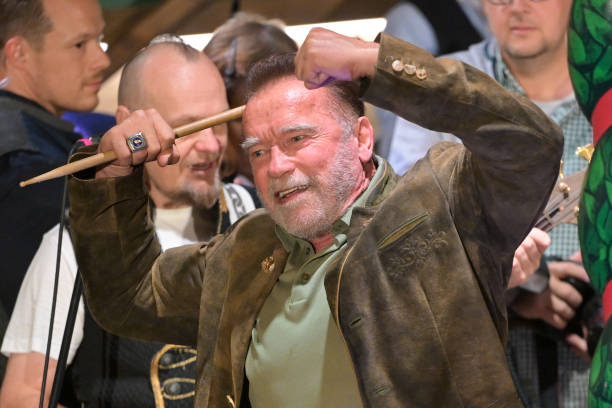 Credit: Hannes Magerstaedt via Getty Images
In many ways, "Arnie" represents the American Dream. An Austrian bodybuilder who moved to Hollywood to become a movie star and marry a Kennedy, and achieved both. The Terminator star won Mr. Olympia on six consecutive occasions, before retiring in 1980. He went on to become the biggest movie star in the world, and also boasts and extensive property portfolio.
17. Jason Statham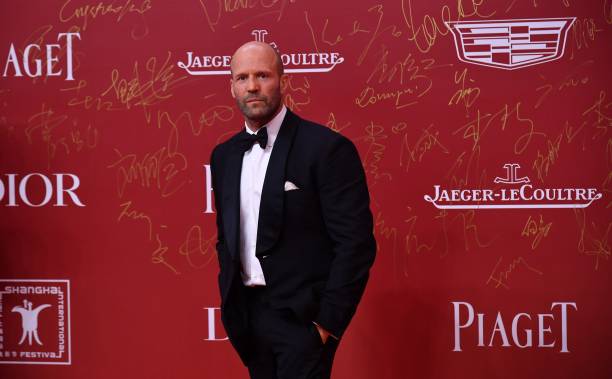 Credit: VCG via Getty Images
Believe it or not, Hollywood hardman Statham actually spent 12 years as a competitive diver, even representing Team GB in the 1990 Commonwealth Games. Statham then began a short modeling career before being cast in Guy Ritchie's 1998 crime movie Lock, Stock and Two Smoking Barrels. He has gone on to become one of the highest-paid and most successful actors in the world.
18. David Bautista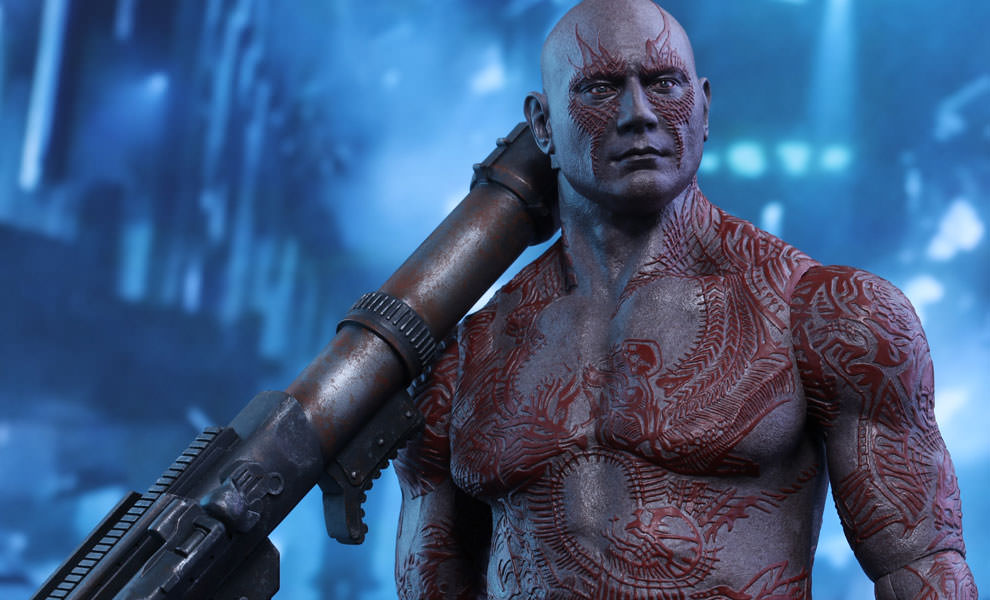 Another retired professional wrestler on our list, Bautista had several stints in the WWE, between 2002 and 2019 before transitioning to acting. Best-known for his role as Drax in the Guardians of the Galaxy movie franchise, he has enjoyed a successful stint on the big screen since 2006.
19. Terry Crews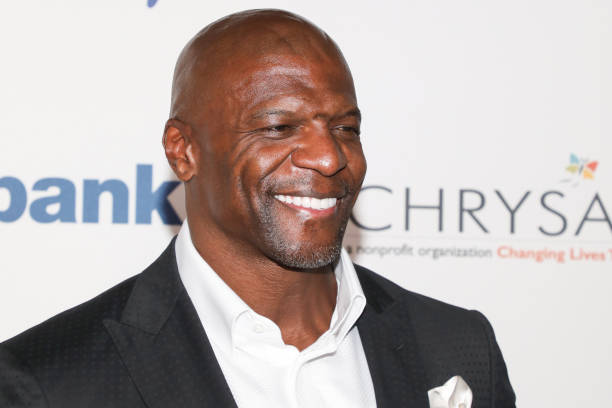 Credit: Paul Archuleta by Getty Images
Former NFL player Crews had stints with Los Angeles Rams and Washington Redskins, before retiring in 1997. Since that time he has launched a successful acting career, appearing in hit shows like Everybody Hates Chris and Brooklyn Nine-Nine. Additionally he has entered film production, co-founded a design company, and has been involved in food manufacturing.
20. Carl Weathers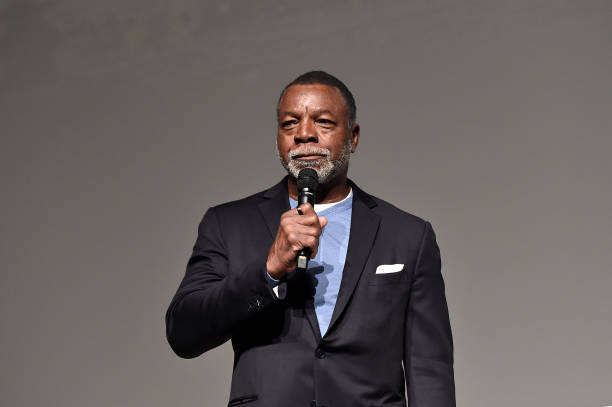 Credit: Alberto E. Rodriguez via Getty Images
Another former football player, Weathers had a shorter career, playing from 1970-74, and became a successful actor after retirement. He is best-known for playing Apollo Creed in the first four Rocky movies, as well as appearing in hit movies such as Predator and Toy Story 4, and TV shows like The Mandalorian.
21. Roger Penske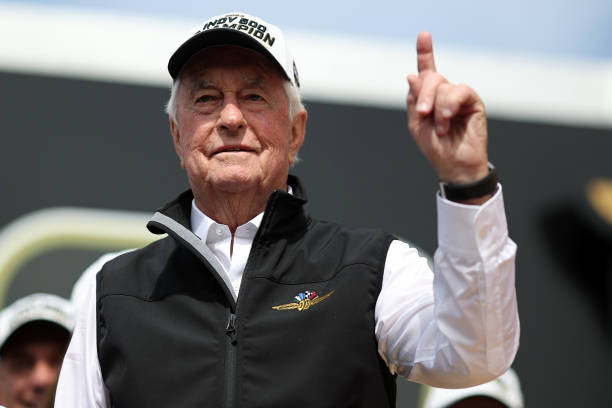 Credit: James Gilbert via Getty Images
Former race car legend Penske left the track in the 1960s and went into car dealership. His company Penske Corp. has taken north of $26 billion. As the head of Penske Automotive Group, his racing team has won 17 Indy 500s. He is believed to be the richest retired athlete, with a fortune of more than $1.5 billion.
22. Junior Bridgeman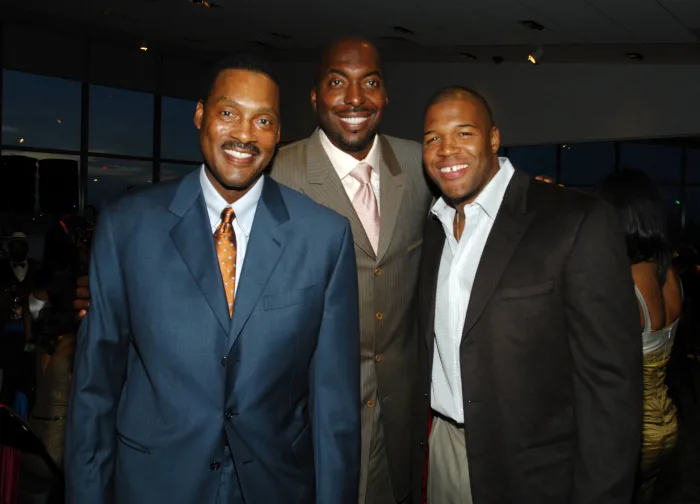 Credit: Jeff Gentner via Stringer
Bridgeman had a decade-long career as the Milwaukee Bucks' well-loved "super sixth man." Leaving the NBA in 1987, he used his earnings to purchase five Wendy's restaurants, and is currently also the owner of Ebony and Jet magazines. He is one of the wealthiest retired athletes, with earnings believed to be a be around $600 million.
23. Jason Lee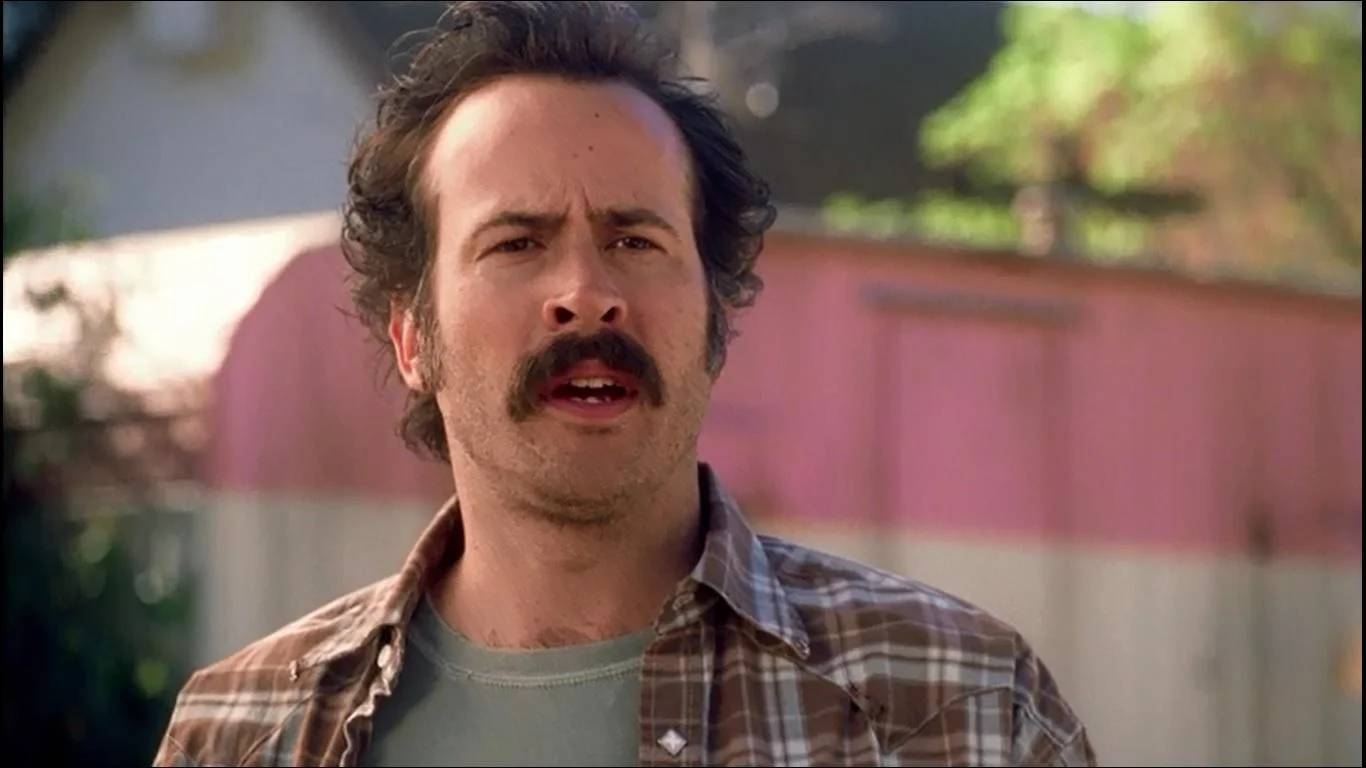 Before he was a successful actor, Lee was actually a skateboarder, becoming a pro a month before his 19th birthday. He even co-founded a company called Stereo Skateboards, before leaving the halfpipe to become an actor. His breakout role came in Kevin Smith's Mallrats, and he hasn't looked back since.
24. Roger Staubach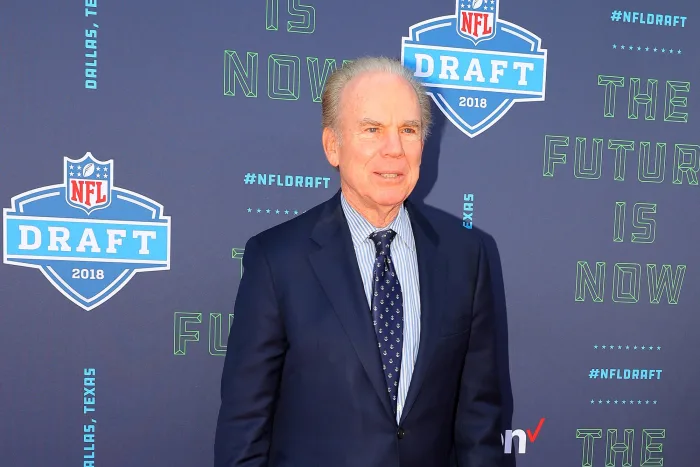 Credit: Rich Graessle via Icon Sportswire
Former NFL quarterback Staubach has made a staggering fortune since he hung up his cleats. Clearly a shrewd businessman, Staubach is believed to have amassed the majority of his wealth as a real estate powerhouse, and was executive chairman of Jones Lang LaSalle until 2018, with earnings of close to $600 million.
25. Jack Nicklaus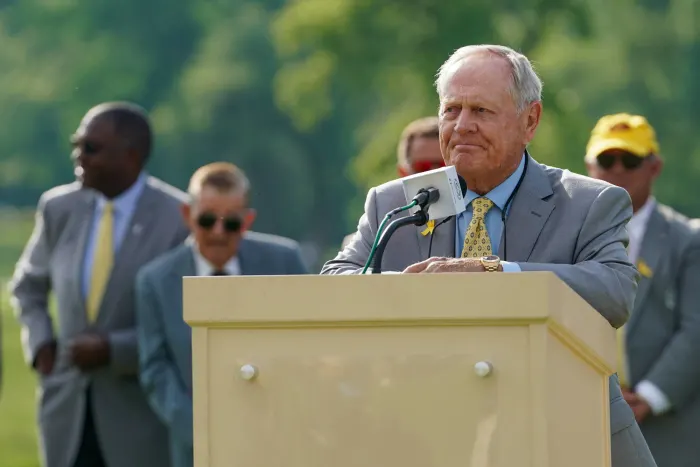 Credit: Adam Lacy via Icon Sportswire
Golfing superstar Nicklaus is another who has done incredibly well for himself since retirement. According to Forbes, The Golden Bear has enjoyed highly lucrative endorsement deals, as well as golf course design, something he devotes most of his time to. He has written several books, given his name to the Jack Nicklaus video game series, and created a golf equipment manufacturer.
26. John Madden
Credit: Dimitrios Kambouris via Getty Images
Madden was technically a coach rather than an out and out athlete, but his impact and iconic status makes him worthy of a place on this list. Since retiring, Madden has become a cultural icon thanks largely to his Madden video game series from EA Sports. This, along with his broadcasting career, has made him around $200 million.
27. Pele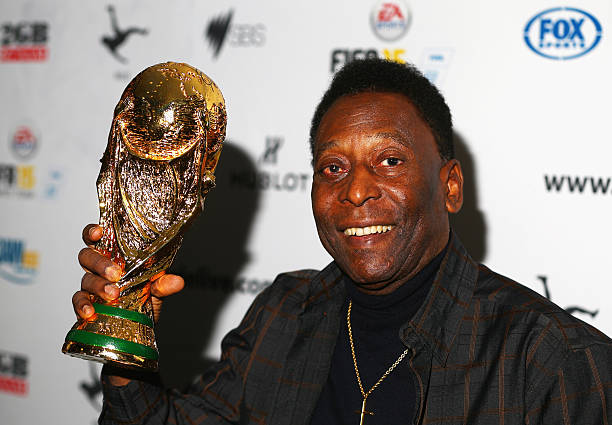 Credit: Robert Cianflone via Getty Images
Late iconic soccer legend Pele was greeted like royalty wherever he went, and the Brazilian superstar enjoyed great success off the pitch as well. Becoming UNESCO Goodwill Ambassador, founding a TV production company, starring in several documentaries, and enjoying many endorsements, the striker made a fortune when he retired.
28. Li Na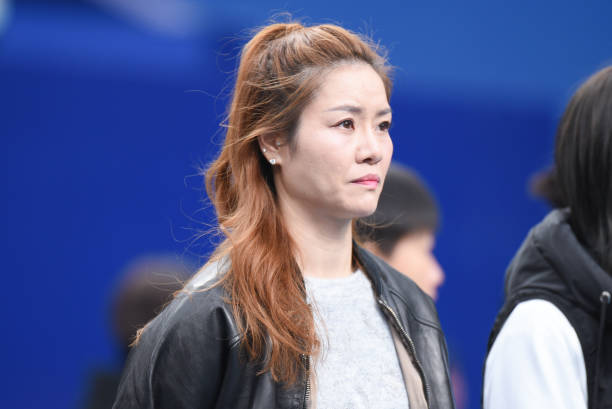 Credit: VCG via Getty Images
China's most successful ever tennis player shocked the sporting world when she retired at the peak of her powers, at the age of 32, having won two Grand Slam titles. Her immense popularity in China has continued to bring her success, alongside multiple endorsement deals.
29. Rhonda Rousey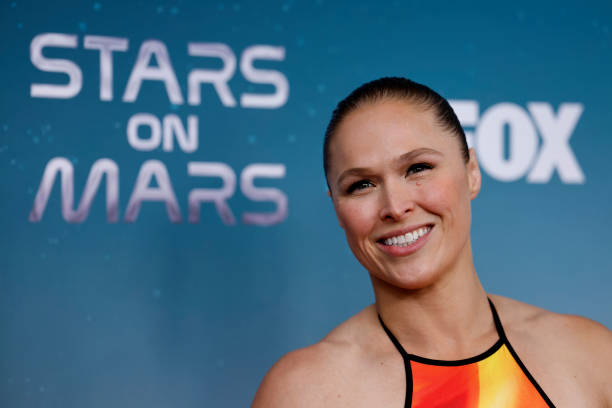 Credit: Frazer Harrison via Getty Images
Former MMA icon "Rowdy" Rousey retired from The Octagon in 2016, and was inducted into the UFC Hall of Fame in 2018. Since retirement he what's enjoyed a lucrative career in professional wrestling, as well as appearing in magazines, film and TV, and voicing video game characters.
30. Lance Armstrong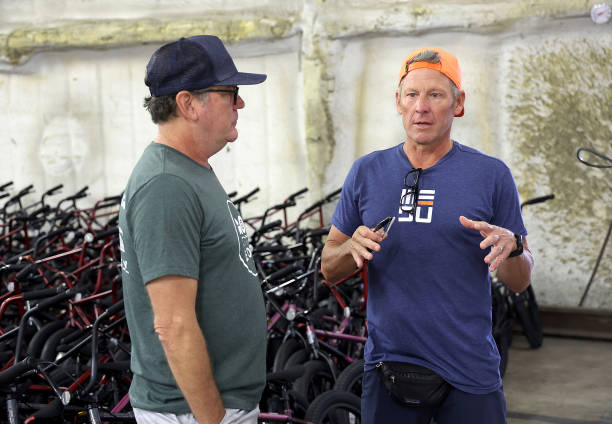 Credit: Gary Miller via Getty Images
Shamed cycling star Lance Armstrong was stripped of his victories after testing positive for substance abuse. However, the one-time cycle legend has made a lot of money since his retirement form the sport. His career as a podcaster and entrepreneur has netted him a great deal of wealth.
31. Oscar De La Hoya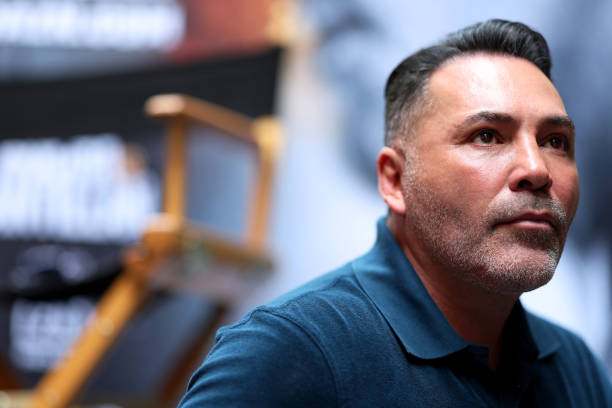 Credit: Cris Esqueda/Golden Boy via Getty Images
Boxing legend De La Hoya won 11 world titles across six different weight categories, before retiring in 2008. He has enjoyed a very lucrative career since putting his gloves away, predominantly with his Golden Boys Promotions, a promotional firm for fighters, which also owns a 25% stake in Houston Dynamo.
32. Wayne Gretzky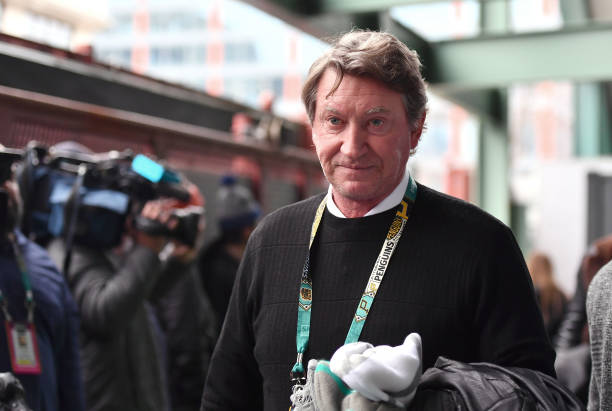 Credit: Ben Jackson via Getty Images
The Great One is a national treasure in Canada, and the man who tool the NHL global. Since his retirement in 1999, he has made several business ventures, including several restaurants. He has also become a part-owner in Phoenix Coyotes, and has worked as a studio analyst for TNT and TBS.
33. Andre Agassi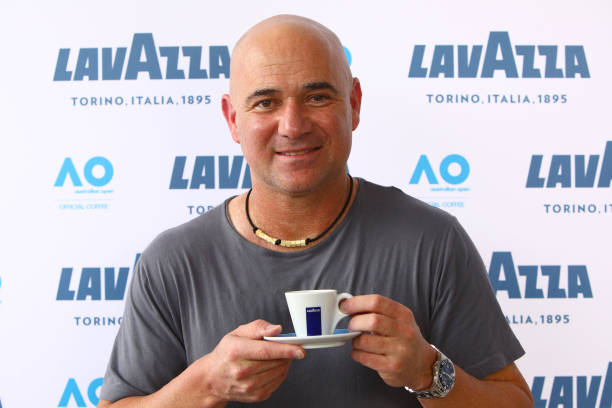 Credit: Graham Denholm via Getty Images
Agassi was perhaps the breakout star of the tennis world, and was a global icon up until his retirement in 2006. Since then, the Nevada-born star has enjoyed lucrative business investments. These have included establishing Andre Agassi Ventures, sports-themed restaurants, and hotel casinos.
34. Mia Hamm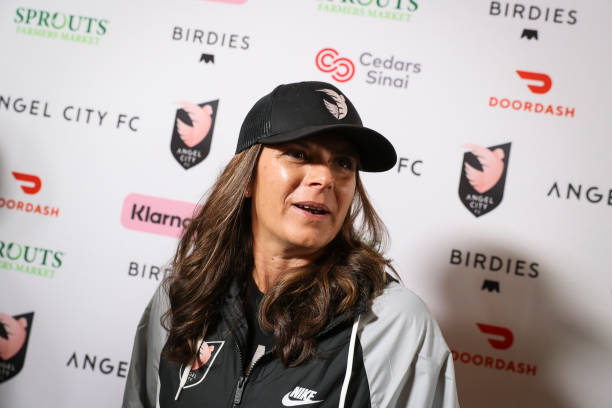 Credit: Meg Oliphant via Getty Images
American women's soccer icon Hamm is a two-time Olympic and World Cup champion, but the prolific striker has also struck gold since her retirement. She is a global ambassador for Spanish giants FC Barcelona, as well as serving on the board of directors for A.S. Roma. Additionally, she and her husband are co-owners of Los Angeles FC.
35. Yao Ming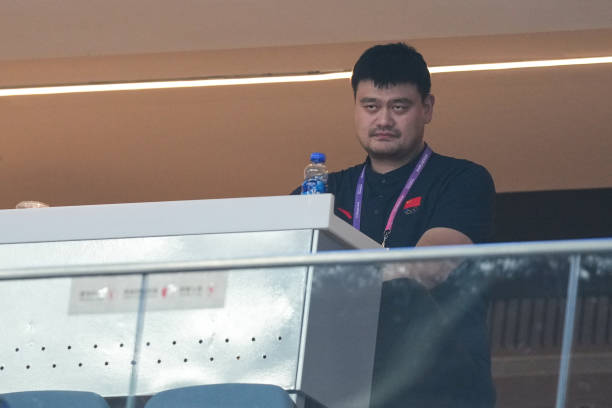 Credit: Shi Tang via Getty Images
Basketball superstar Ming is one of the most popular athletes China has ever produced. Since retiring from the NBA in 2011, the former Houston Rockets star has become a basketball executive in his native country. Additionally, endorsements with companies such as PepsiCo, Reebok, Nike, Visa, and Apple have allowed him to amass a fortune.
36. Gary Player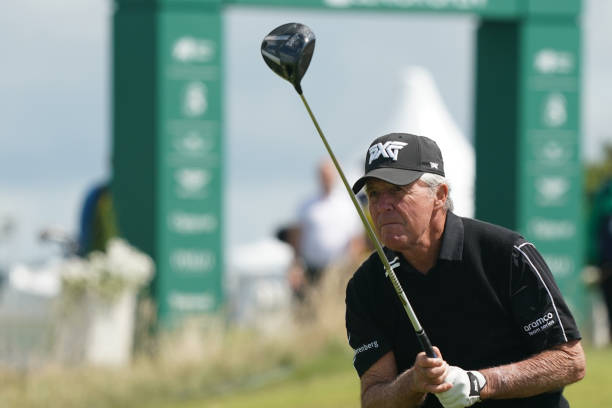 Credit: Phil Inglis via Getty Images
Player was a hugely successful golfer, and enjoyed a lucrative career on the green. However, there is a case to be made that the South African has made more money since his retirement. Much of this has come from his role as a golf architect, as well as The Player Group, and his role as a successful author.
37. Michael Strahan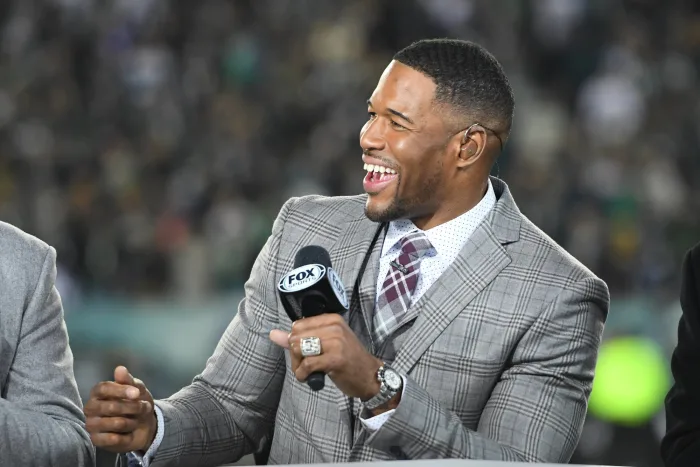 Andy Lewis via Icon Sportswire
Former Giants defensive end Strahan has enjoyed one of the most successful post-retirement careers. With stints on TV's Fox NFL Sunday show, as well as Live With Kelly and Michael, he has performed admirably away from the gridiron. Apparently he earns north of $20 million per year.
38. Jim Brown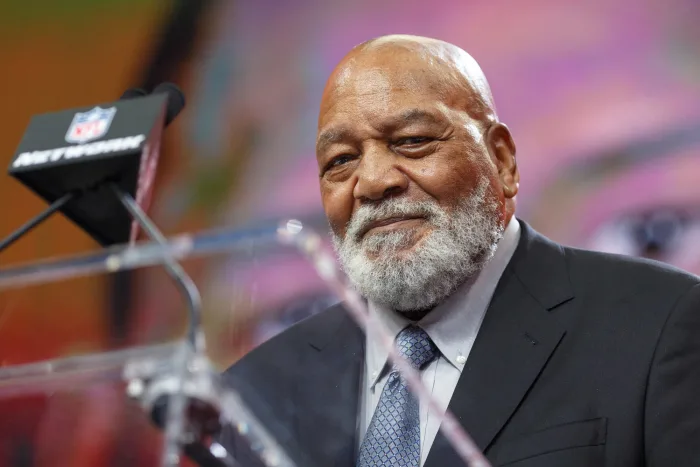 Credit: Andrew Dieb via Icon Sportswire
Another former NFL legend, Brown played at a time when salaries were far more modest, and he left in 1966 to pursue an acting career. Appearing in movies including 100 Rifles, The Dirty Dozen, and Any Given Sunday, the late star carved out a pretty impressive fortune from acting.
39. Jerry Richardson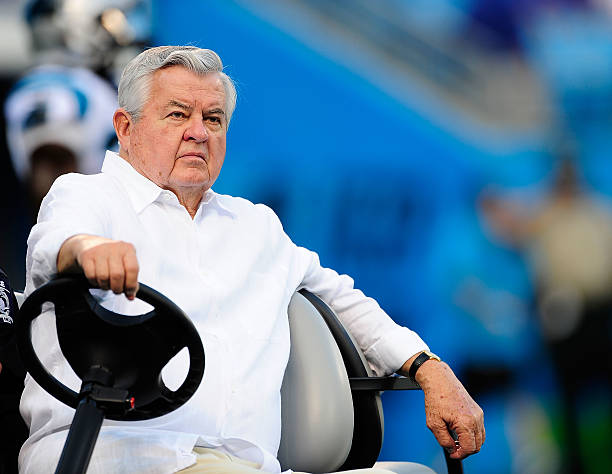 Credit: Grant Halverson via Getty Images
With just two seasons played in the NFL, it's little surprise that Richardson made most of his fortune post-retirement. After investing in a series of restaurants, Richardson made even more money as the founder and owner of NFL expansion team the Carolina Panthers, where he serves as an executive until 2018.
40. Floyd Mayweather Jr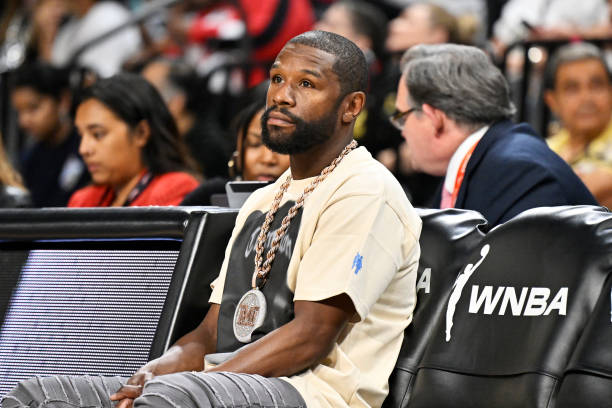 Credit: David Becker via Getty Images
"Money Mayweather" is widely regarded as one of the greatest boxers who ever lived, and the eccentric American has also made a fortune since retirement as well. In addition to running his own production company, securing endorsements, and cuts of merchandise. He's appeared in several film, TV and video game projects, as well as working as a promoter since retirement, earning millions.