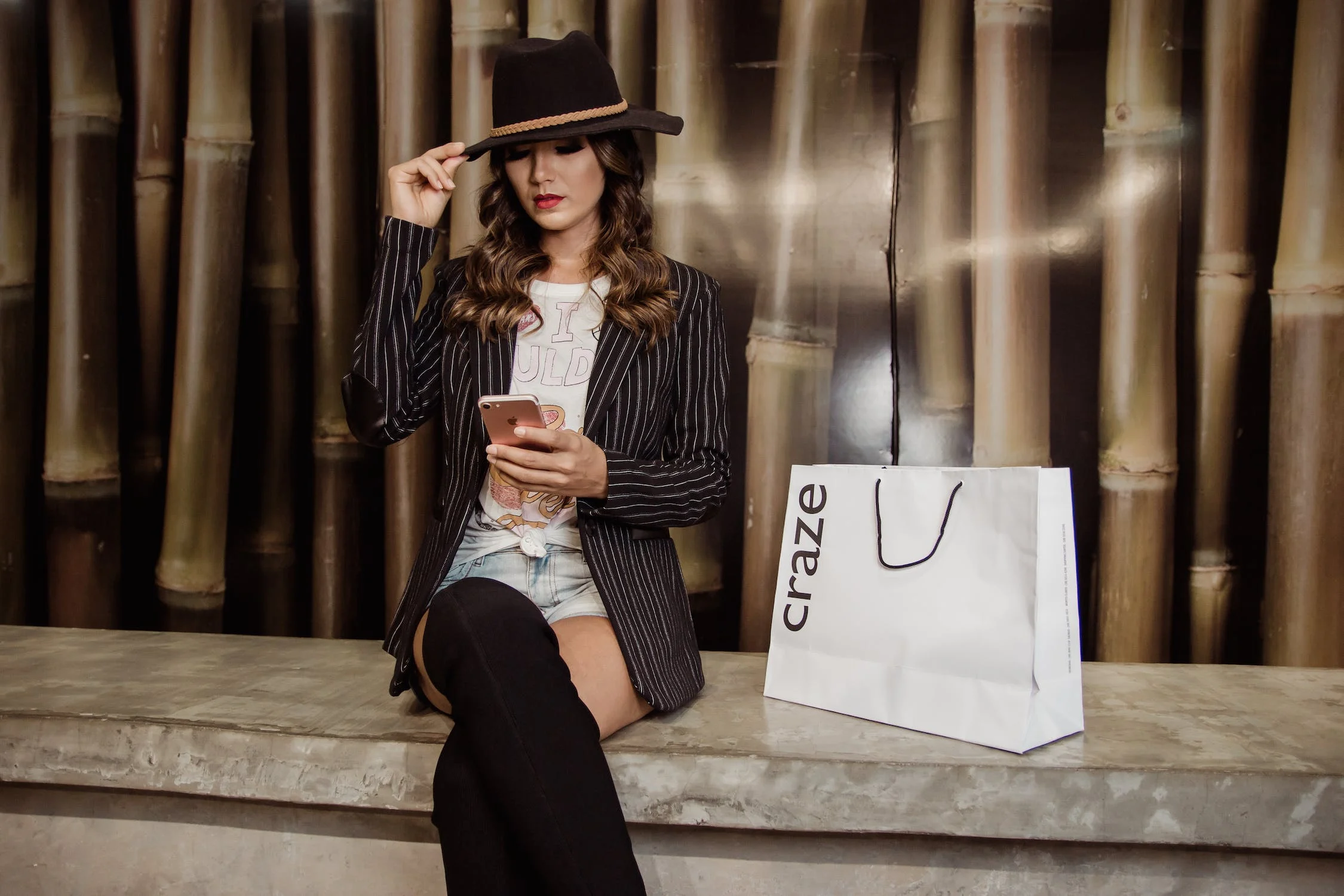 Credit: Elias De Carvalho via pexels
Wide brimmed hats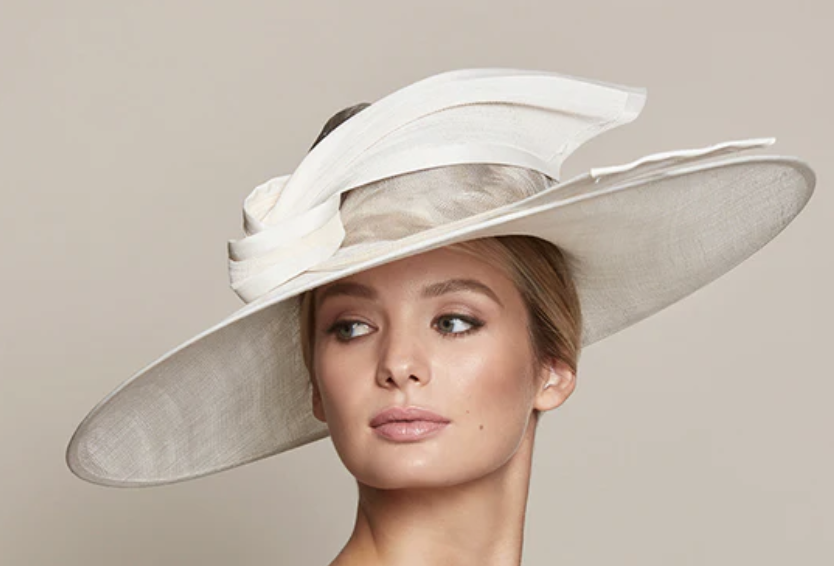 Credit: Vivien Sheriff
Giant hats are trendy, particularly in summer and fall, but they just make the wearer seem older. The super wide brim makes your head look tiny in comparison, and this can age you by making you look shrunken down. They are also hard to style with other things without looking like you're going to a costume party.
Baggy tracksuits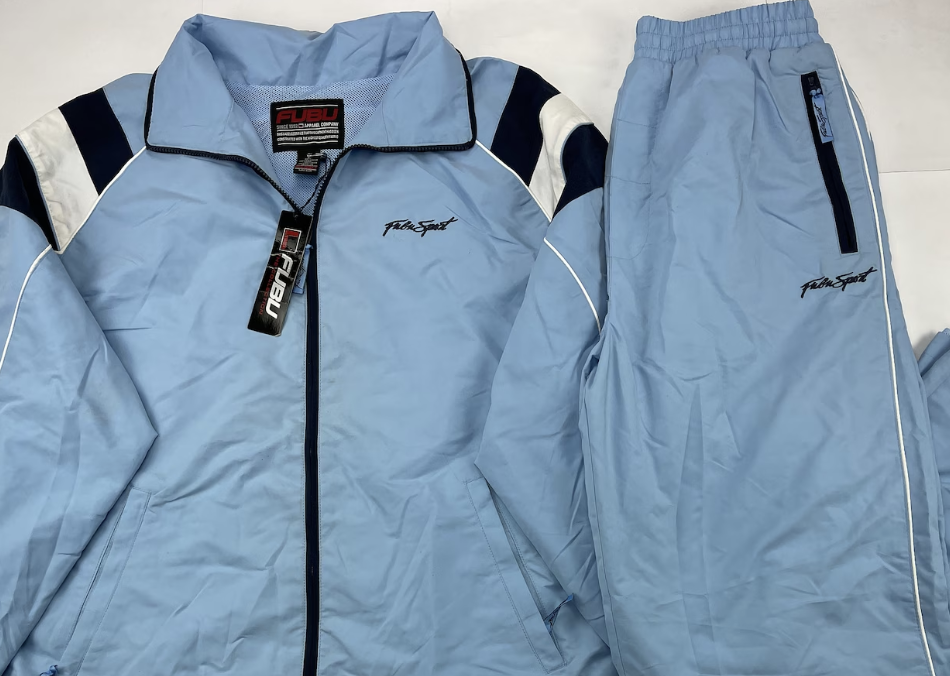 Credit: 90shiphopfashion via Etsy
Tracksuits are comfy, but the baggier they are, the older you look. An overall baggy silhouette, paired with the informality of a tracksuit can make you look messy, and also like you're trying too hard to look 'laid back'. Stick to more luxury loungewear pieces that are comfy but not super oversized.
Too much black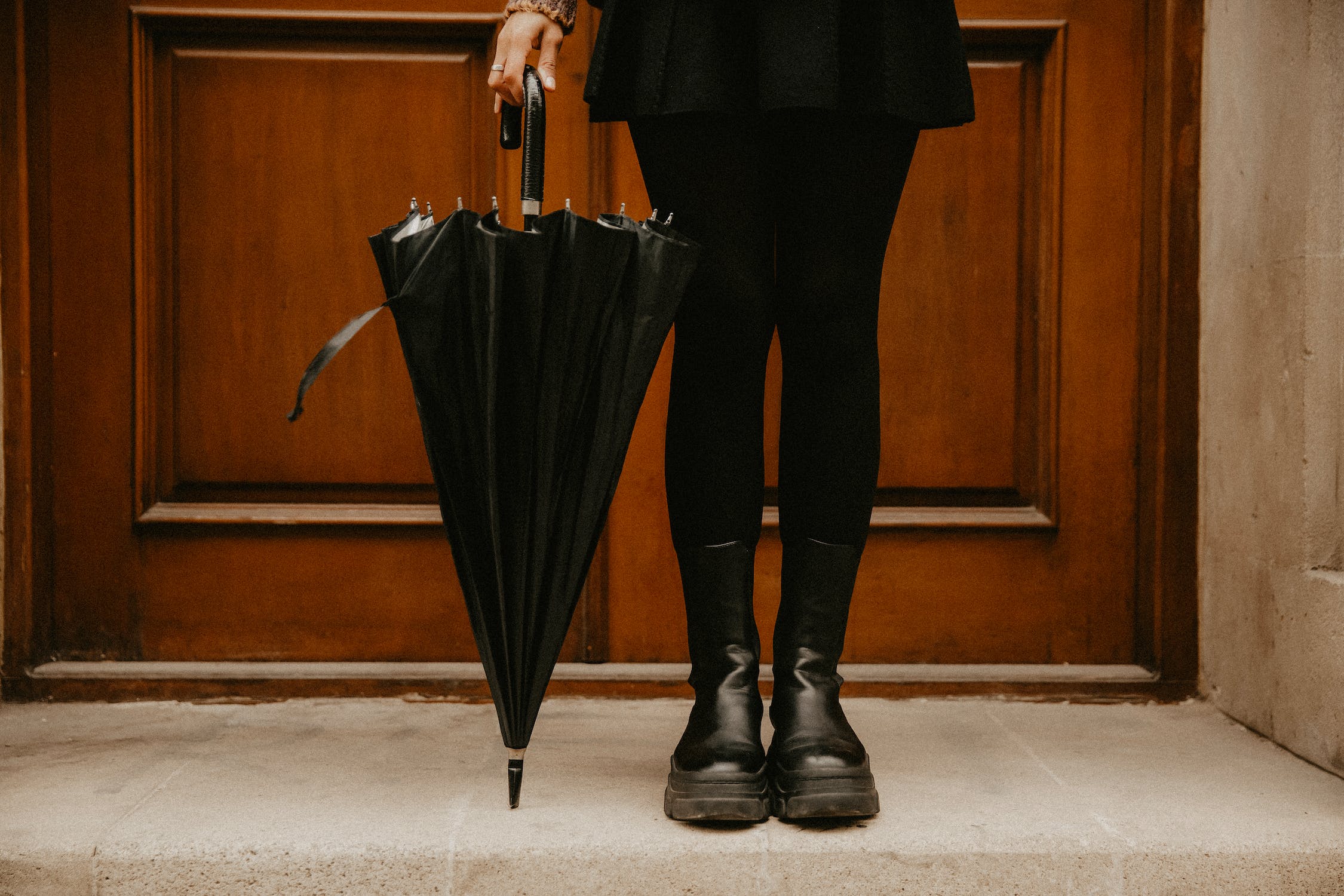 Credit: Turkan Bakirli via pexels
An all black outfit can look chic, but done sloppily it can be aging. Black can wash us out easily, regardless of skin tone, so if you throw an all black, shapeless outfit together, you can look older. Use black as the base color for your outfit and pair with some other colors to bring life to the look.
Chunky accessories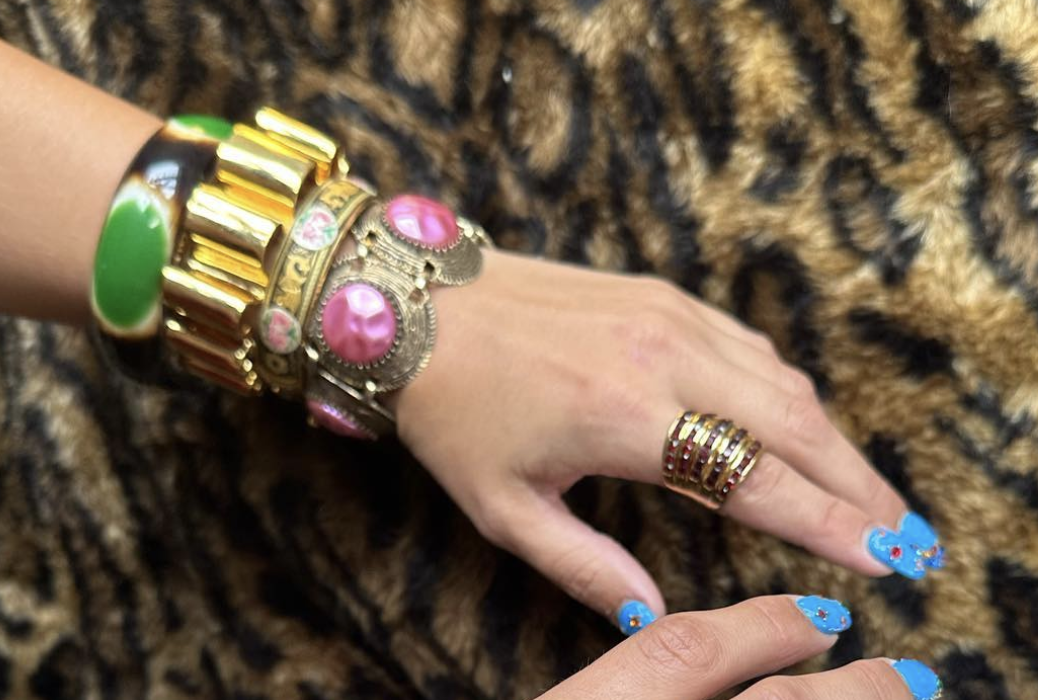 Credit: Onego7den via Instagram
That giant acrylic necklace isn't as stylish as you think. Huge scarves, dangly earrings and layers of jewelry can really break up the look and make you look uncoordinated. Often chunky oversized accessories are associated with the 80s, so if you continuously wear outdated trends, you will look outdated.
Shapeless dresses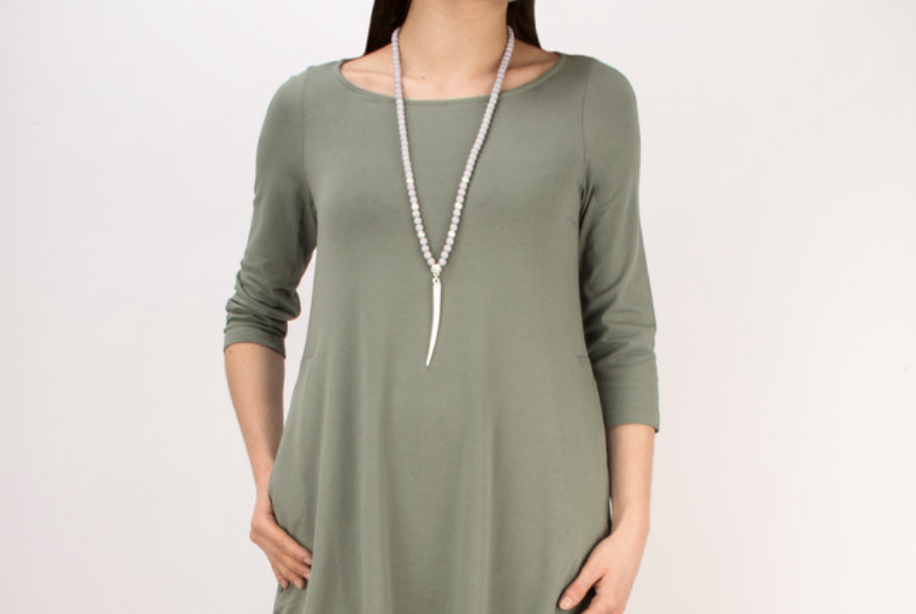 Credit: Gemini Woman
Draping a piece of fabric over you hides literally everything you have to offer. Shapeless dresses may seem like a laid back, 'cool' approach to dressing up, but they can make you look old and frumpy. Hiding your shape does you no favors and people will assume you're dressing like that to hide an older figure.
Super mini skirts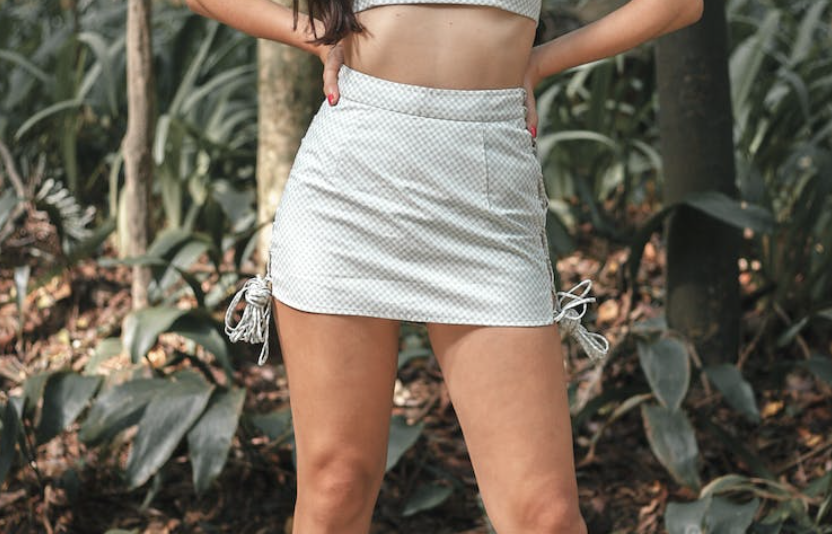 Credit: Onzeseis via pexels
Trying to relive your 20s isn't the way to go. Mini skirts that are an appropriate length can look chic with tights and heels, but if you can't move in yours without risk of showing your underwear, it's too short. Dressing too revealing can actually make you seem older, as people may assume you're trying to look younger and 'hip'.
Low rise pants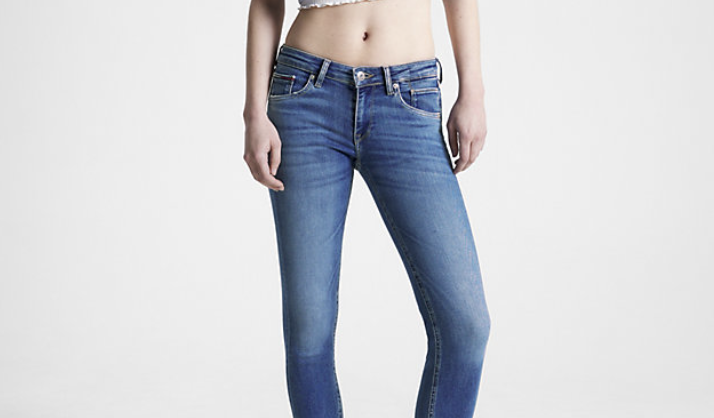 Credit: Tommy Hilfiger
Low rise pants were super trendy in the 90s but they've made a resurgence in the modern fashion scene. However, they can be really hard to pull off. Low rise pants can look like they're falling down if they don't fit snug to the body, and that can be an embarrassing look.
Giant eyeglasses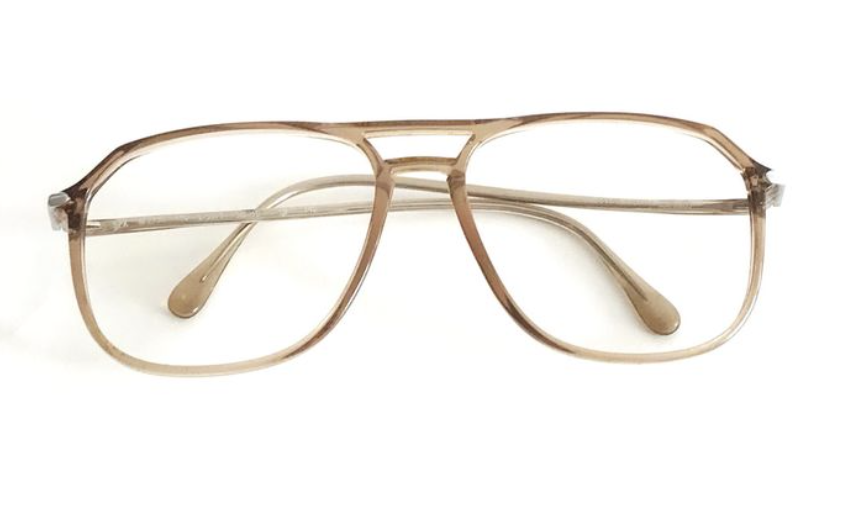 Credit: eBid
Nothing screams 'grandma' like giant aviator spectacles. Huge eyeglasses that cover up half your face can really age you, as they're a style associated with the elderly. Opt for a sleeker pair or a smaller round shape so they don't make you look 10 years older than you are.
Clashing patterns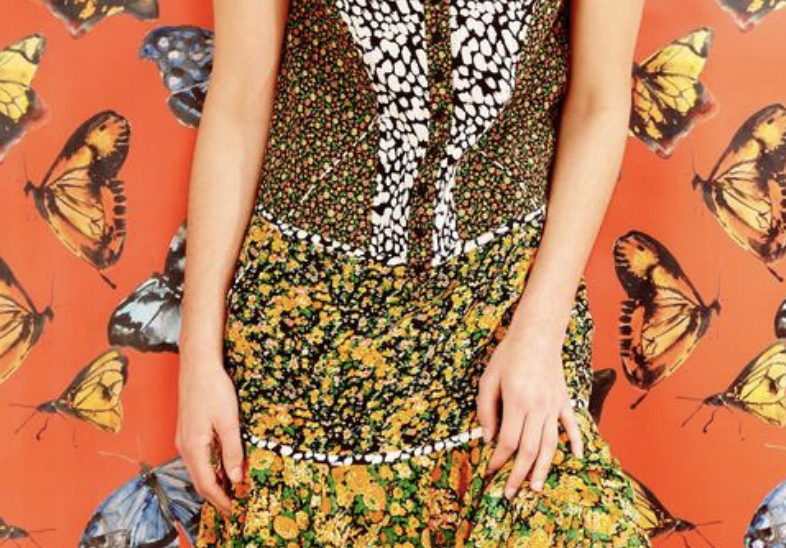 Credit: F.Martin Ramin via Wall Street Journal
You might think being daring and clashing patterns will make you seem younger, but that's not always the case. Clashing patterns can make you look visually messy, and that can alter the shape of your body to the eye. It may also give the impression you don't know how to dress yourself, and just chose the loudest pieces to send a message.
Low cut tops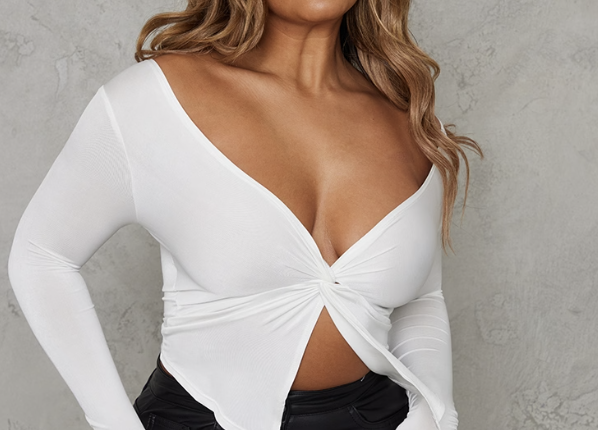 Credit: Pretty Little Thing
There's nothing wrong with wanting to show off your body, but you can do too much. Low cut tops can look sophisticated when done tastefully, but as we age, the chest and neck area ages physically faster than other parts of the body. Showing huge amounts of cleavage can make you seem like you're trying too hard.
Shapeless blazers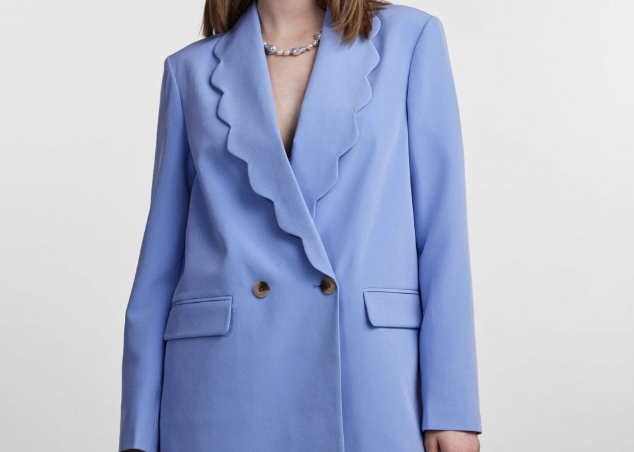 Credit: Ruby Room
Throwing a blazer on to any outfit doesn't mean it becomes fashionable. Shapeless and ill fitting blazers can make you seem older, as they can give more of an old uniform look, rather than a put together classy look. Move away from polyester thin blazers, as they will definitely lose their shape fast.
The wrong type of bra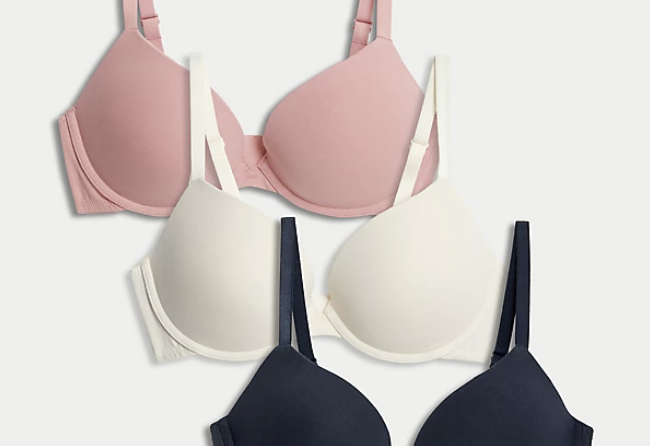 Credit: Marks And Spencers
There are so many types of bras out there, and they all do different things. Balcony bras for example are perfect for those who are wanting a lift without the push up effect. Choosing the wrong style for your body can alter your shape completely as well as your posture, and can make you look older.
Too many pastel colors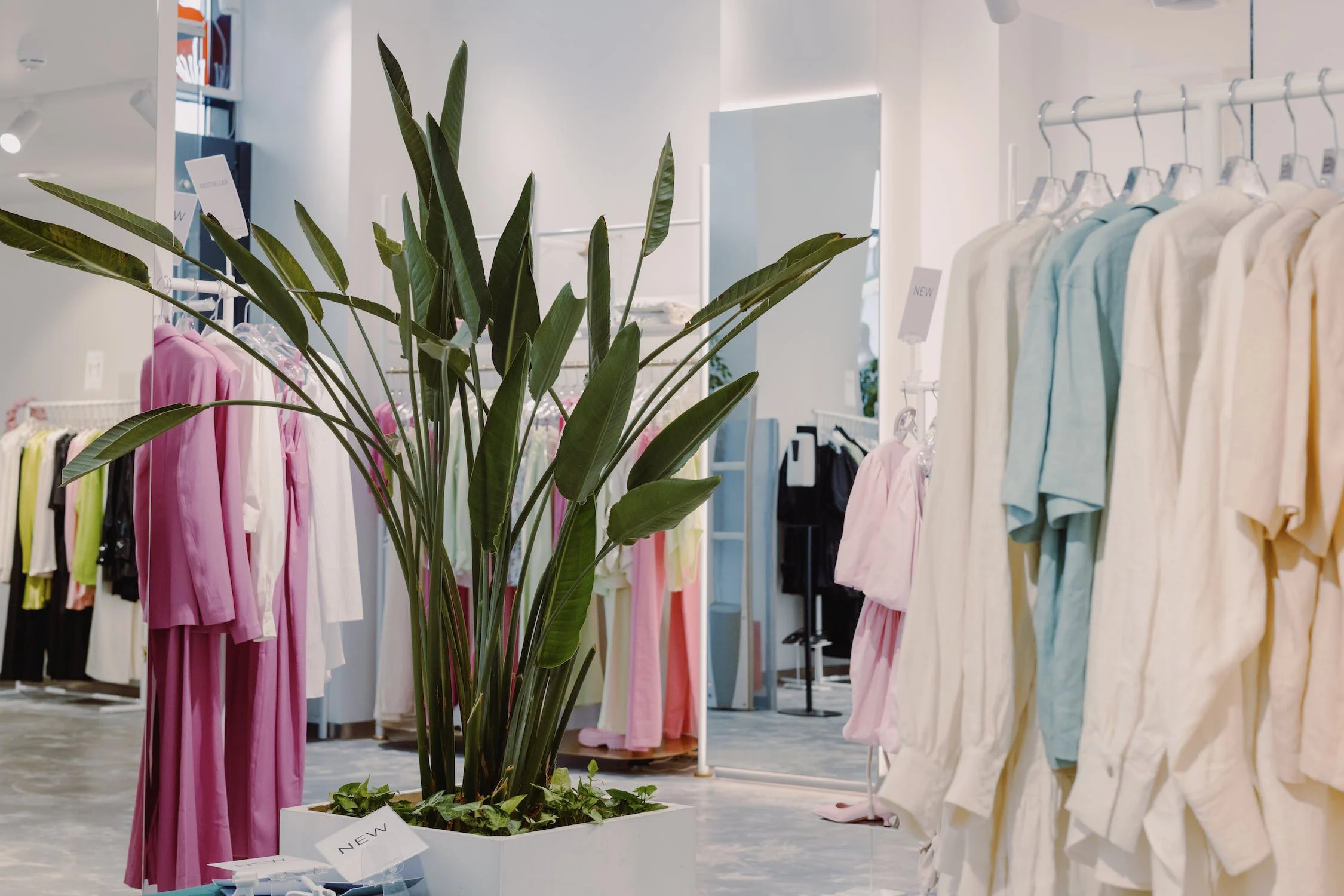 Credit: Ron Lach via pexels
Pastels are popular around spring time, but they need to be styled correctly. Pastels are very light and can wash you out easily, making you look older or even sick. Pair pastels with richer colors, and avoid colors very similar to your skin tone. A general rule to follow is to pick a pastel for either top or bottom, not both.
Giant pearl necklaces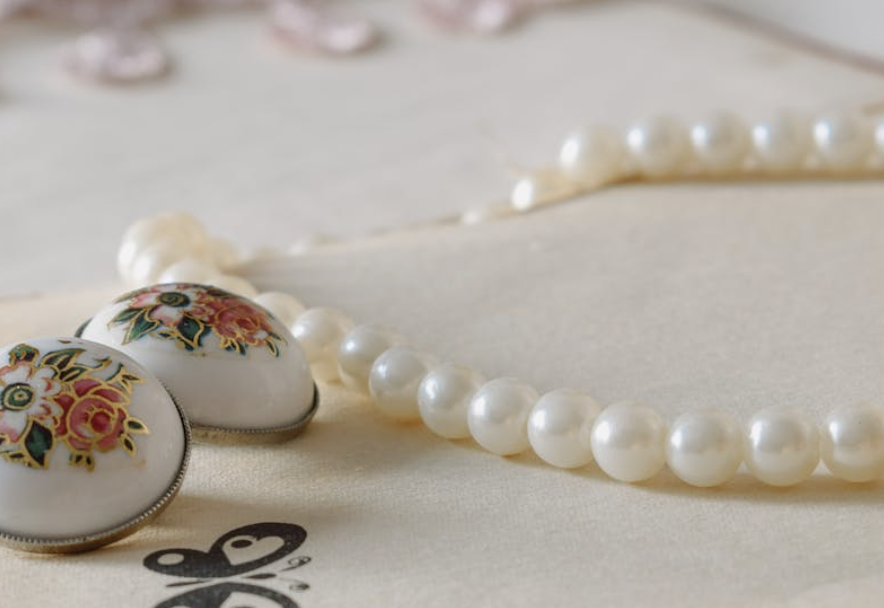 Credit: Bade Saba via pexels
Pearls can look dainty and classy, but huge pearls can look very aging. It's a bit of a fashion stereotype that little granny's wear big pearl necklaces, so don't get pulled into that. Smaller pearls are more timeless and wearable, and can be worn with more outfits without being overbearing.
Large prints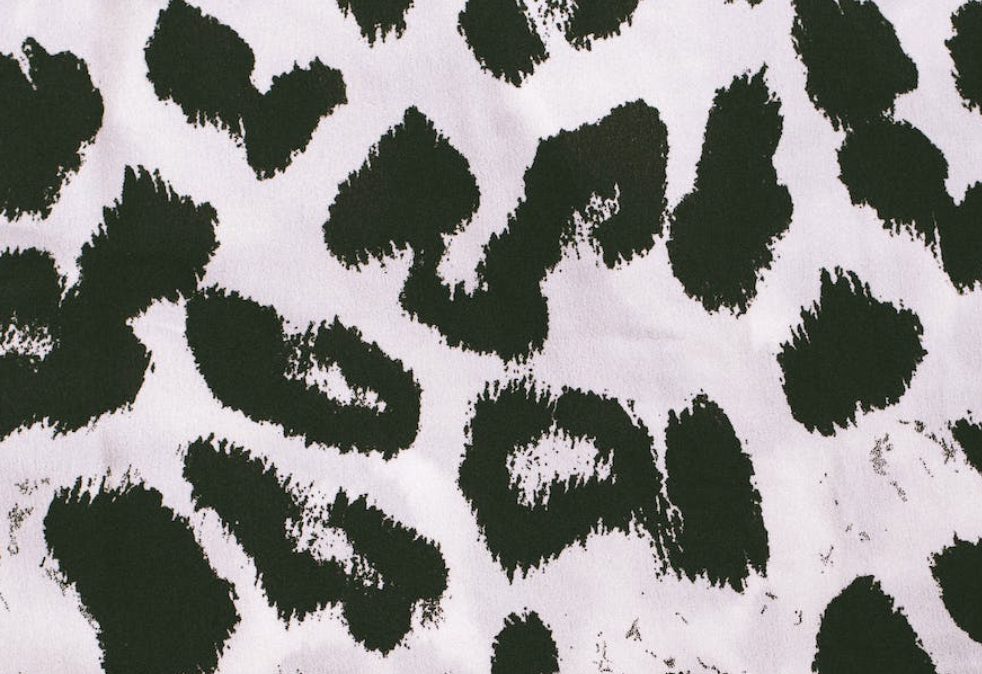 Credit: Anete Lusina via pexels
Giant blown up prints of flowers or foods really don't look good on anyone. Big gaudy prints can look visually messy, and they can make your proportions seem out of place. They can make you seem older as they generally are dated styles of prints, as modern day prints are usually more minimal.
Spray on jeans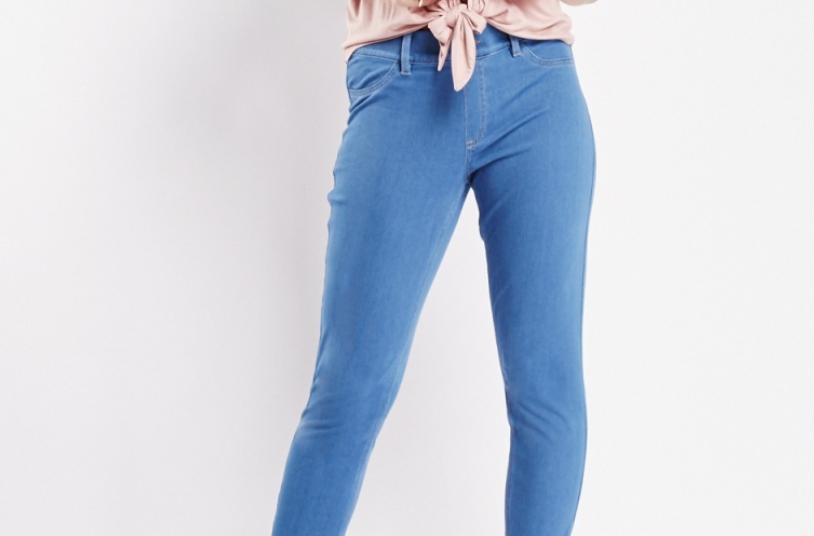 Credit: Everything 5 Pounds
Jeggings are not jeans. Super tight jeans or jeggings (leggings that look like denim), really don't suit many people over the age of 18. Jeggings never look like real denim and it can really cheapen your look and make you look frumpy. Stick to genuine denim and steer away from the super skinny styles.
Too many accessories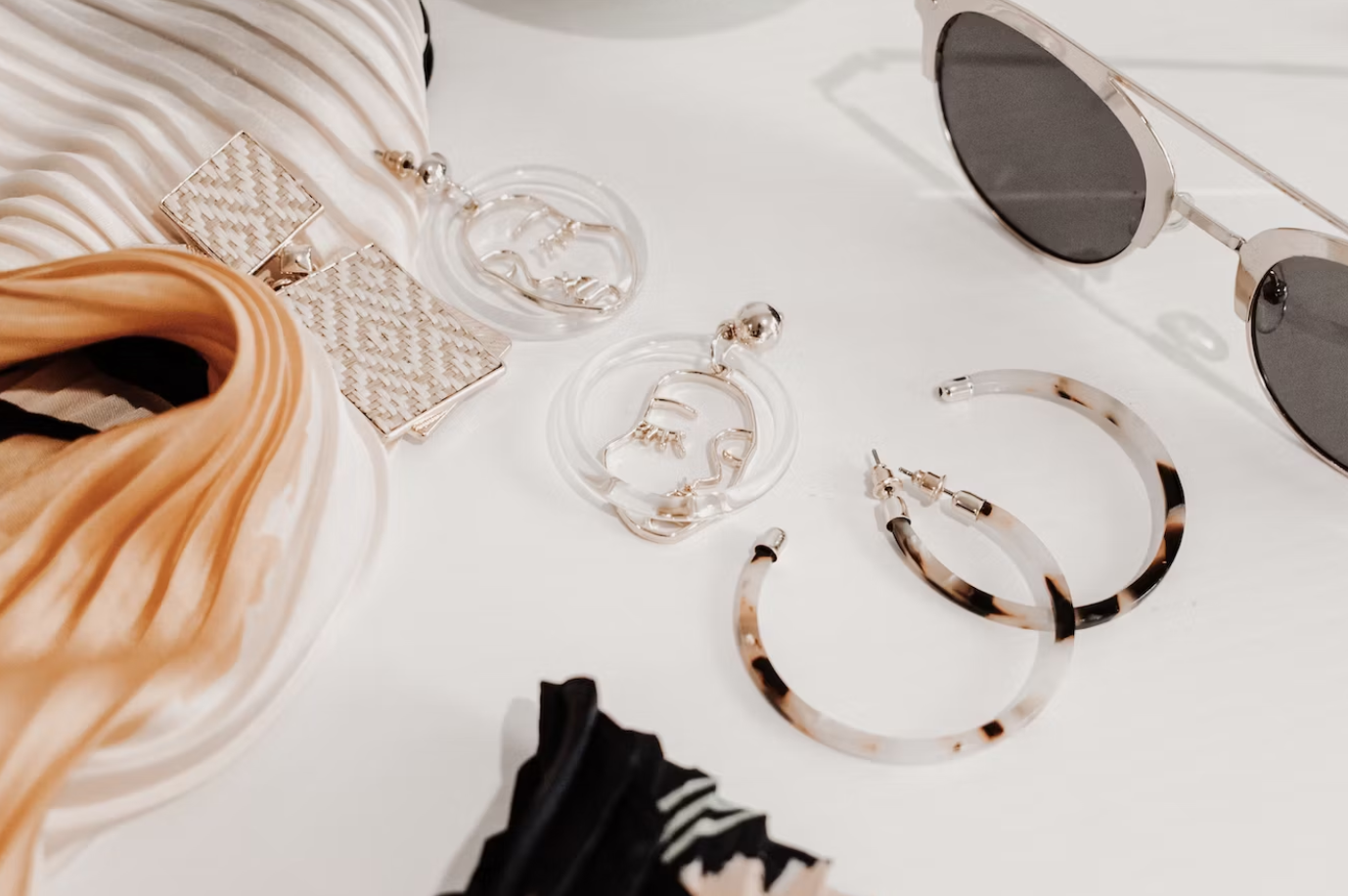 Credit: Harper Sunday via Unsplash
Take something off before you leave the house. It can be tempting to want to over accessories when getting into fashion, but it can overbalance your look. Sunglasses with a hat, with a scarf, with earrings, 3 necklaces and 5 rings just really take away from your overall appearance, and it can age you.
Bootcut jeans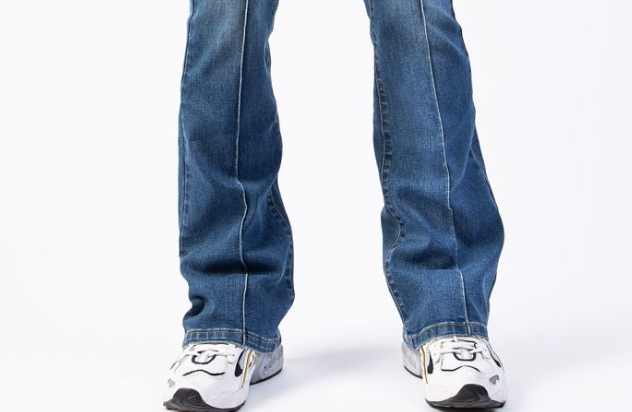 Credit: MadLady
Bootcut jeans aren't very common anymore, so if they're your style of choice it may make you seem older. Bootcut jeans can make a lot of people look frumpy and give their legs an odd shape by adding more volume where it doesn't need to be. Try a straight leg style for that similar loose fit.
Extreme fake tan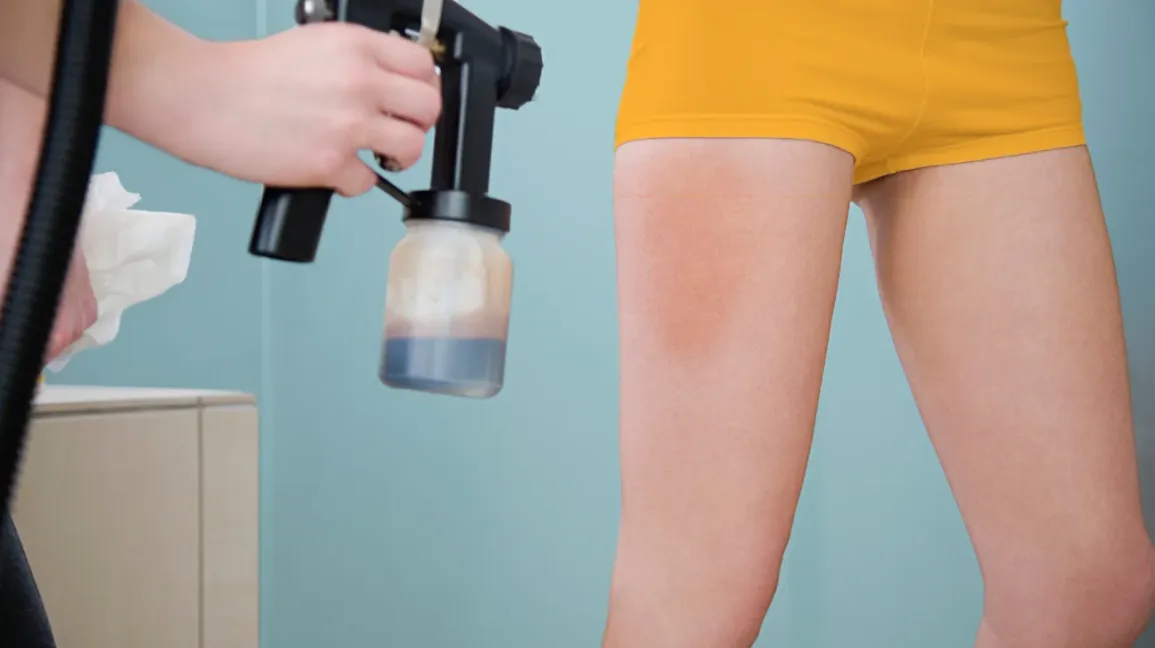 Credit: Healthline via Getty Images
Having a subtle tan can make you look healthy and glowy, but don't go overboard. A bright orange tan will make you stand out for the wrong reasons and actually enhance things you may have been trying to hide. Heavy tan can sit in any wrinkles and fine lines you have, making them look more pronounced.
Square toed work shoes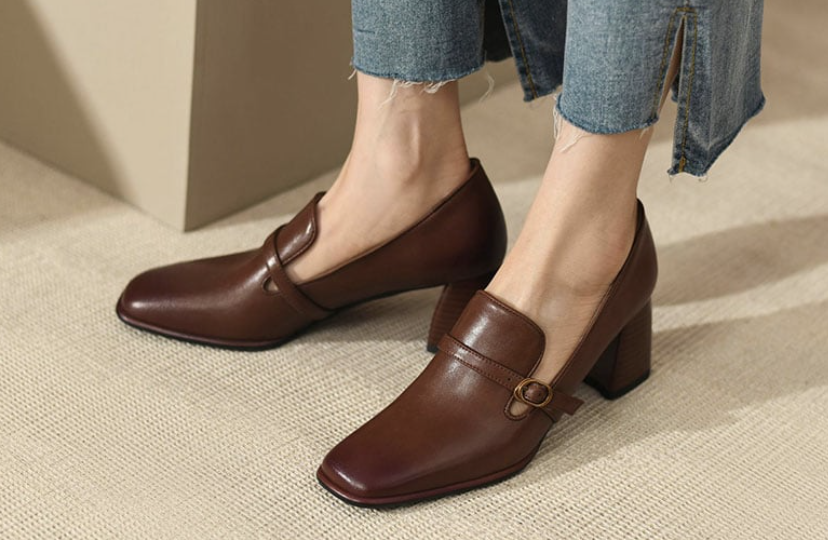 Credit: Chiko Shoes
These just always look odd. Square toes can make you look really out of proportion, and make your legs seem shorter by adding volume to the feet. Especially if they come in black, square toes are a very dated style of work shoe, and they often look out of place compared to the modern day footwear.
Crocs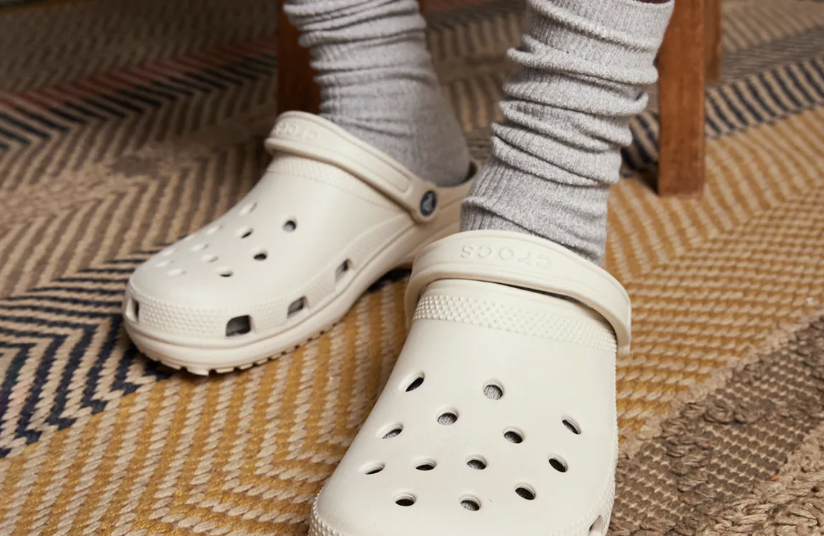 Credit: OFFICE
Crocs have become popular over the last couple of years for being so ugly that people started 'ironically' wearing them, to the point that most teens own a pair. However, they are still very ugly shoes, no matter how comfy they are, and if you wear them as an older person, they will age you.
Capri pants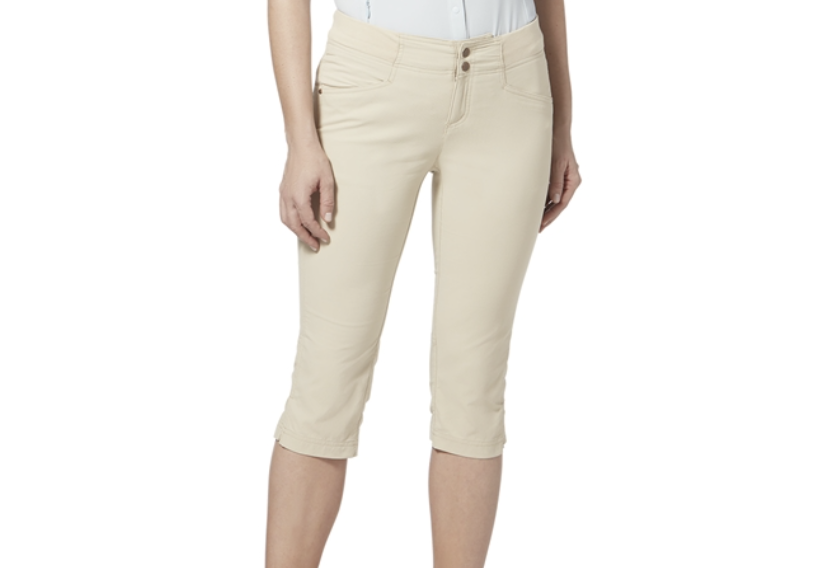 Credit: Royal Robbins
Another fashion stereotype you should be avoiding. Capri pants are not flattering, regardless of who wears them. The cut off length hits around mid calf, the widest part of the calf, throwing off the proportion and length of the leg. These pants will age you by default as they are associated with middle aged Mom's running errands.
Poorly fitting bras
Credit: Nicola Jane via Facebook
The way your bra fits you is so important. Having straps dig into you so tightly they can be seen from outside your clothes can distract from the style of your outfit. A bra that's too loose can affect how your shoulders and chest sit, and could give you a more hunched posture.
Statement necklaces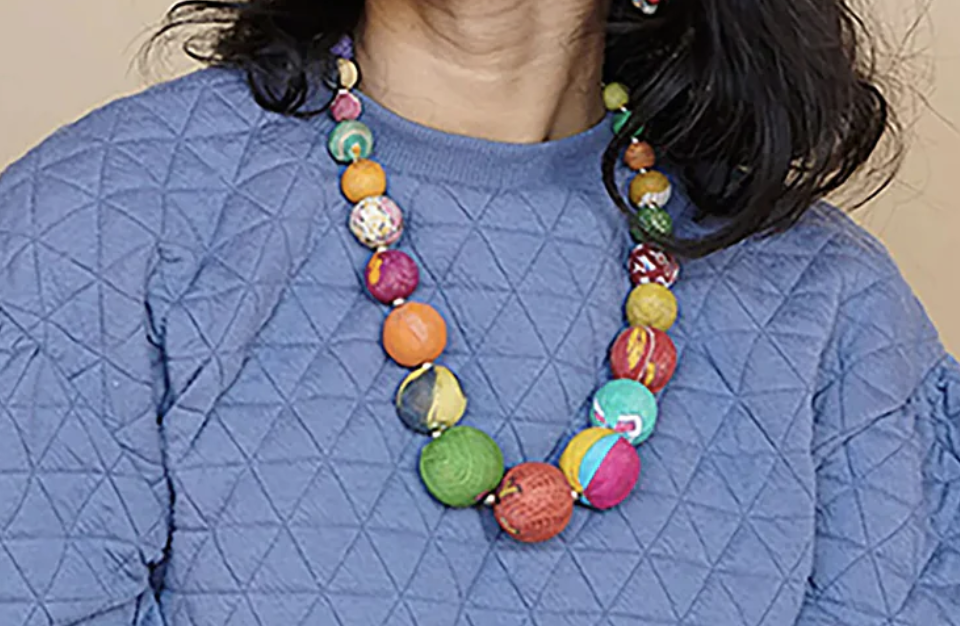 Credit: Royal Opera House
Statement necklaces should be a thing of the past. We don't really see many modern day celebrities casually rocking a bright or neon statement necklace, and that's because they are very outdated. If you pair a statement necklace with every outfit, you are aging yourself.
Nude tights or pantyhose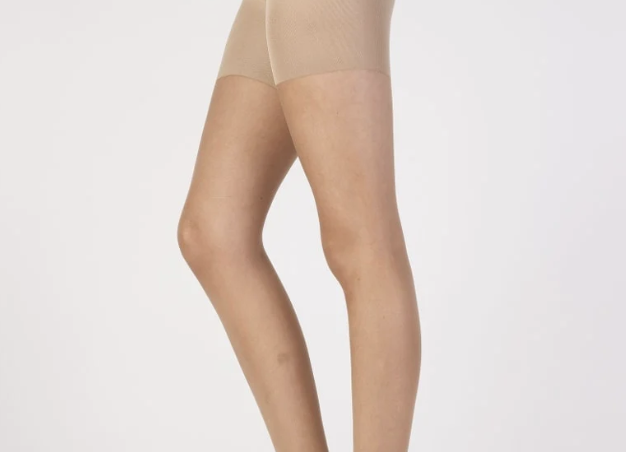 Credit: Mish
Let go of the nude pantyhose. They really don't offer that much protection from they cold and they always look shiny and fake. They are really aging, as they are a clothing item specific to a certain generation and they've lost their popularity over the years, unless you're going to dance class.
Teased hair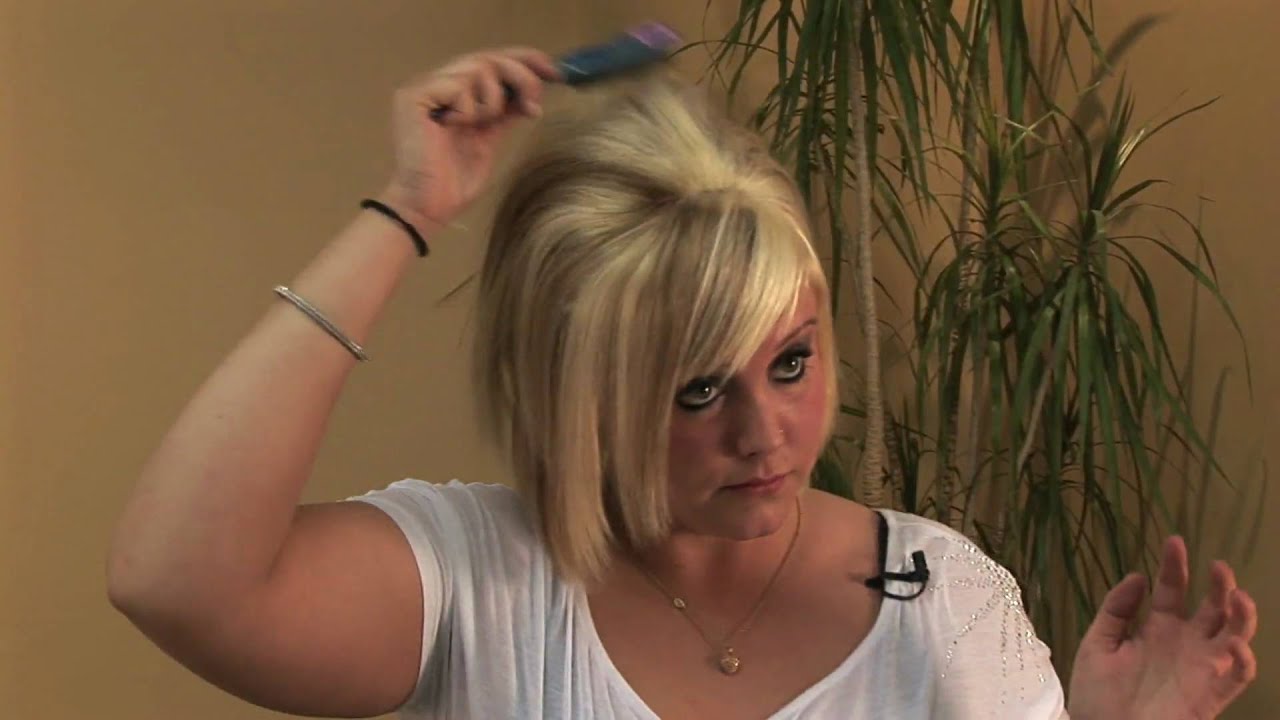 Credit: Michaels Salon via YouTube
Huge hair isn't the norm anymore. You may have been brought up teasing and styling your hair to look huge, but hair these days is much more simple and focused on looking healthy. Teasing your hair a ton can make you look older, especially if it's a light color. Stick to a regular blow out and put the teasing comb down.
Purple toned lipstick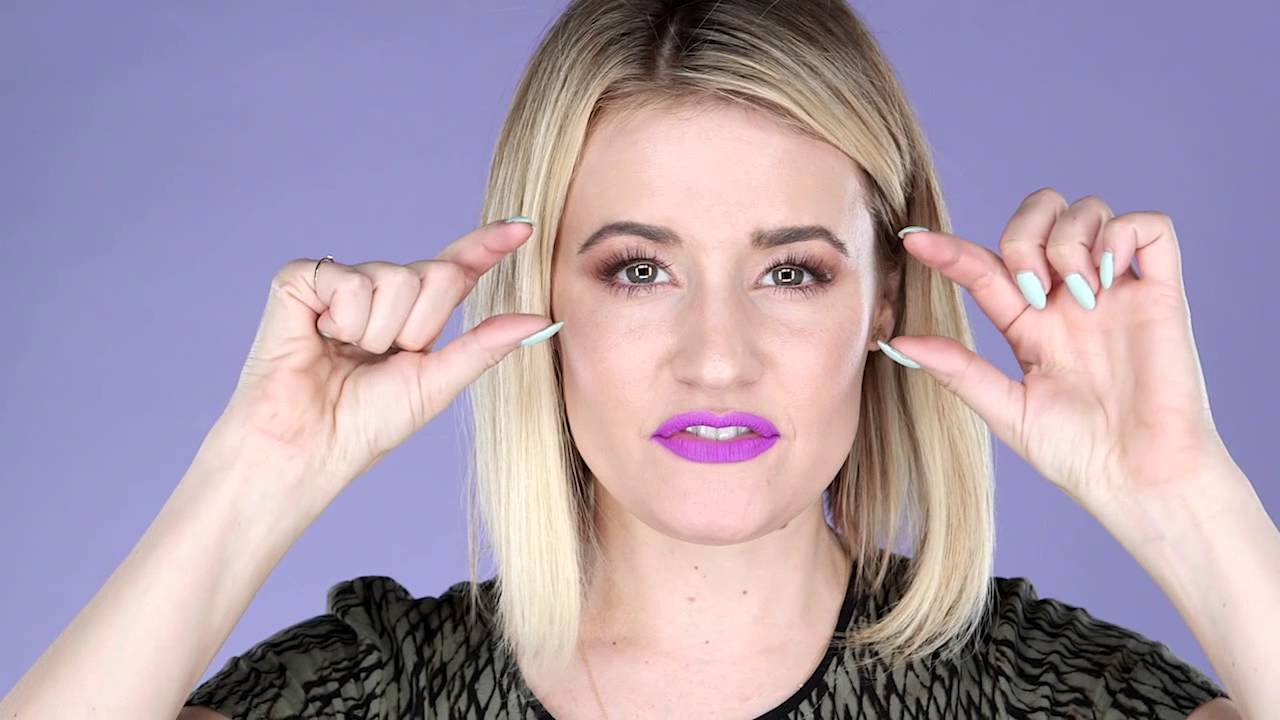 Credit: POPSUGAR via YouTube
Nude or red are your best options. Purple toned lipstick is aging for more than one reason. One, it's an uncommon color and colored lipstick isn't usually worn in the daytime anymore. Two, purple makes teeth look way more yellow as they are opposite colors, so it can look very unflattering unless you have pearly whites.
Floor length skirts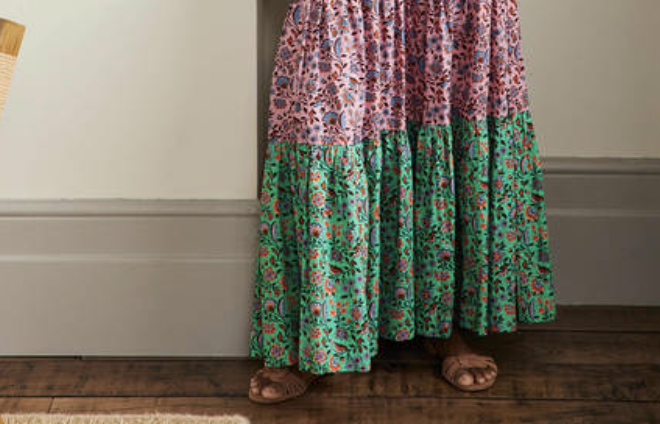 Credit: Boden
Dressing modestly can look classy and put together, but take care of the silhouettes. Floor length skirts can look very overpowering on the frame, especially if you're on the shorter side. If you want a long length, stick a more streamlined skirt so your figure isn't completely shrouded.
Tight turtle necks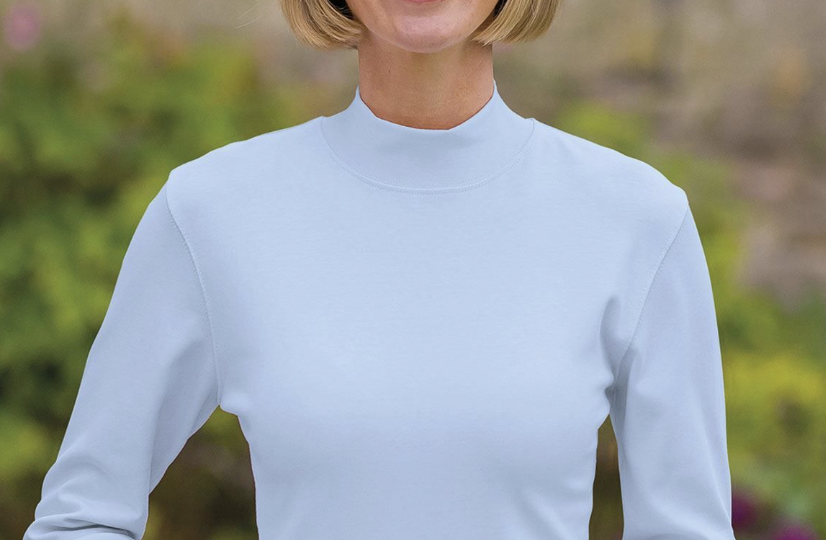 Credit: Country Collection
Your neck is close to your face, meaning it's one of the first things noticed by others. Turtle necks are great for the winter to stay warm, but a tight neckline can age you. If the fabric clings to your neck, it can accentuate features you may be trying to hide, like deep wrinkles or looser skin.
Matchy-matchy jewelry and accessories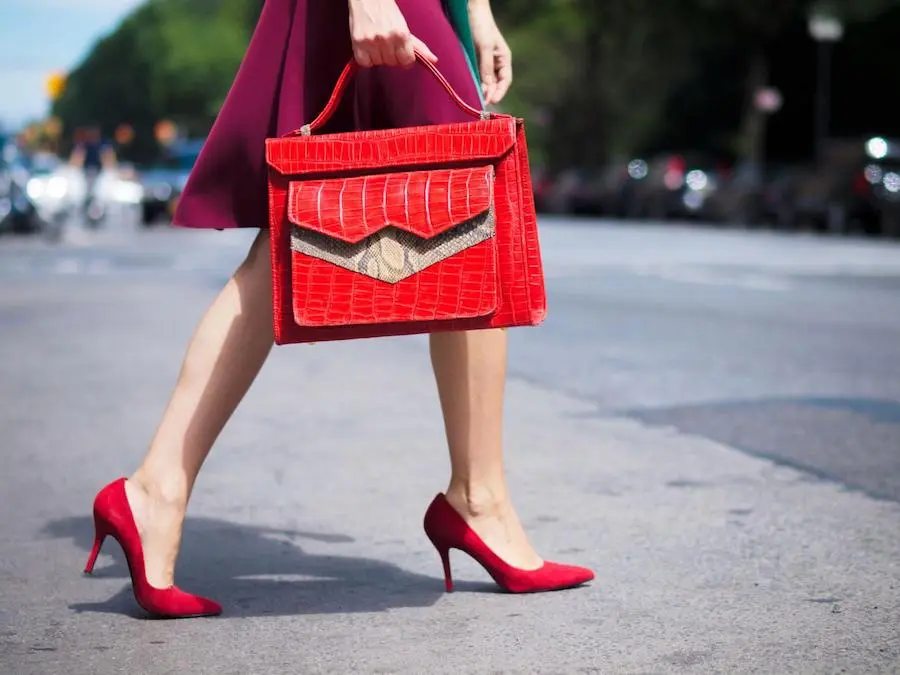 Credit: Graceful Story
You don't need to match your earrings to your bag every single day. Overly matching accessories can make you seem older, as it can come across you're trying too hard to be seen as 'stylish' or 'unique'. If you really do like things to match, try a more neutral approach like matching metals instead of bright colors.
Out dated florals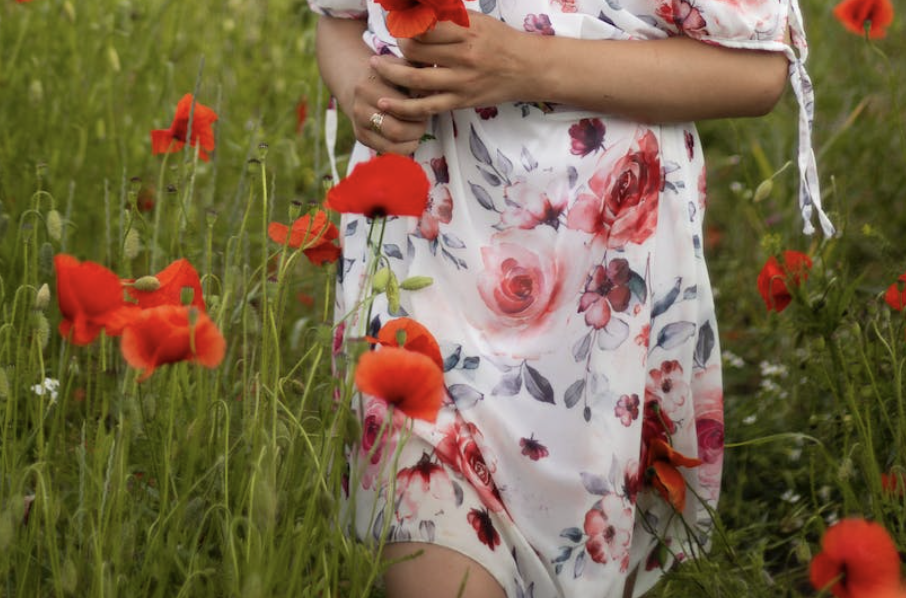 Credit: Eugene Lisyuk via pexels
Florals can look frumpy very quickly. Outdated floral patterns are very aging as they can remind people of their granny's sewing their curtains to make dresses. Don't choose a floral print with a ton of different flowers or colors, instead look for a more repeatable pattern with a smaller color palette.
Small stiff purses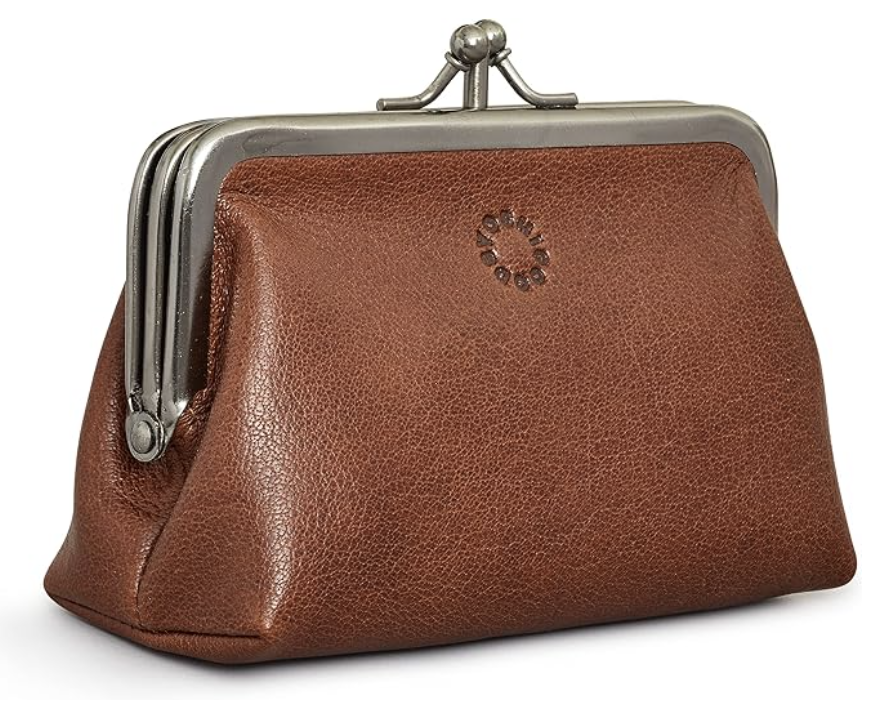 Credit: Amazon
Don't get caught with a 'granny bag'. Little purses that are solid leather can make you seem a lot older than you are. Handbags have changed throughout history, and the more timeless styles aren't rigid or tough like old fashioned ones. Choose a brown or black leather over a fabric design.
Gaudy brooches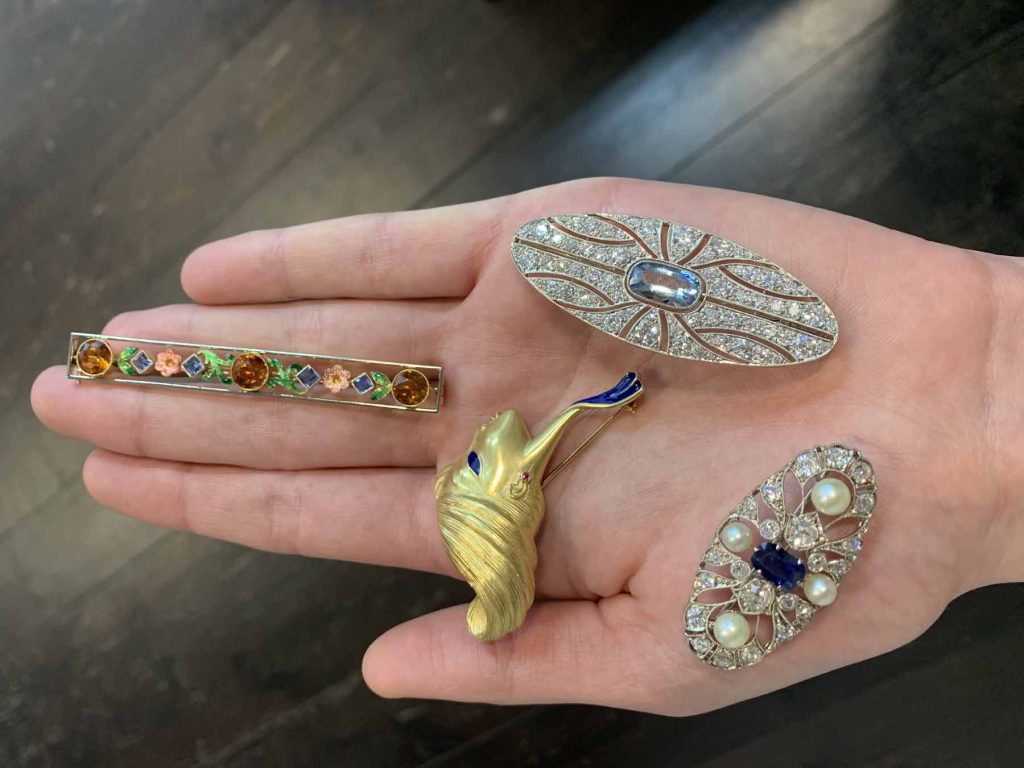 Credit: AC Silver
Honestly, brooches are not worn by younger generations. Brooches may get passed down by family members so they can be sweet to wear at weddings etc. However, on the daily or even at regular parties, brooches can really age you, just by the association to the generation who wears them.
Wire-rimmed eyeglasses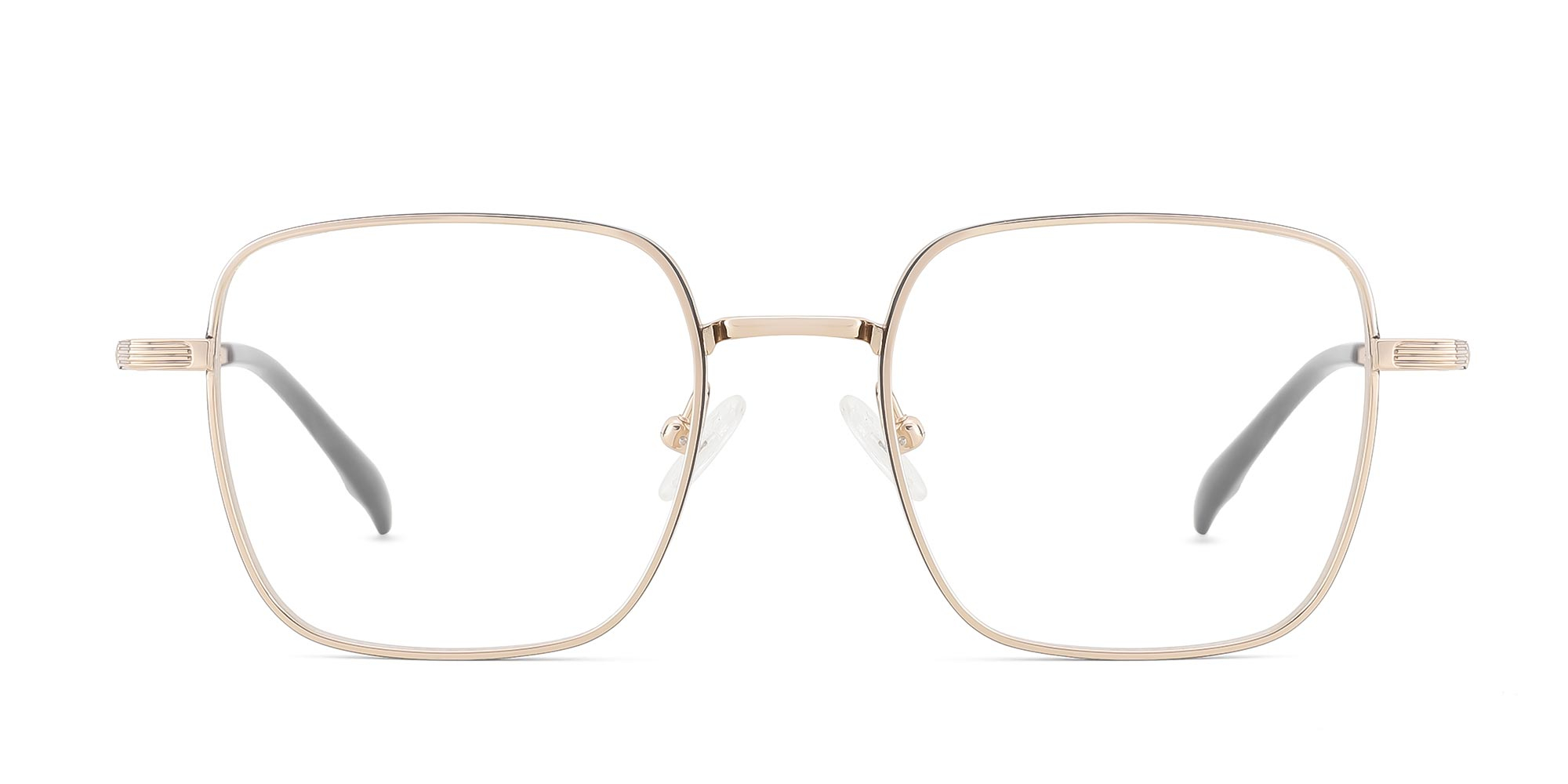 Credit: Specs Cart
Thin silver frames on your face will age you instantly. Wiry frames lack contrast on the face, and they don't add any excitement or framing to the face. Instead of these, choose a black or colored frame, or a more modern shape if you love the wired frame look.
Ill fitting shapewear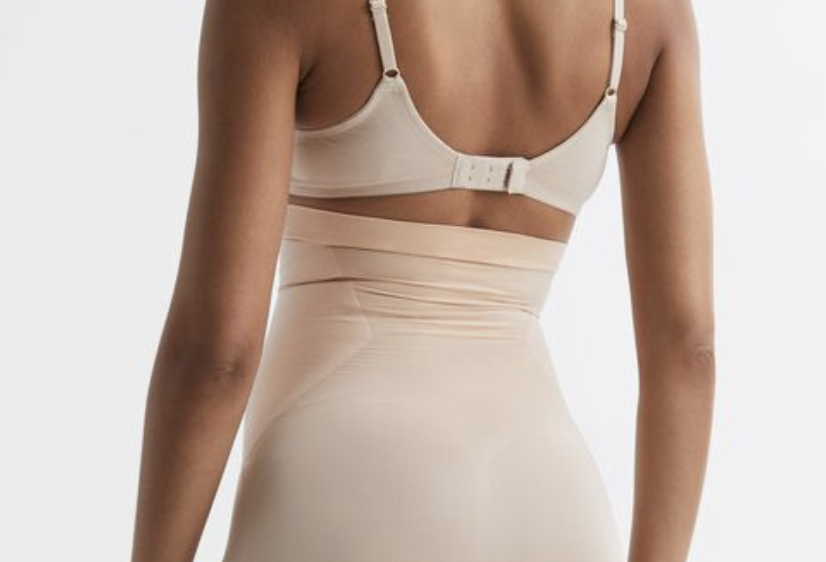 Credit: Reiss
Shapewear shouldn't be noticeable from outside your clothes. The right shapewear can make you feel extra confident and help with the fit of your clothes, but you need to choose the right style for you. If you have shapewear that doesn't sit right on the body, it can draw more attention to the areas you were trying to smooth out.
Jersey dresses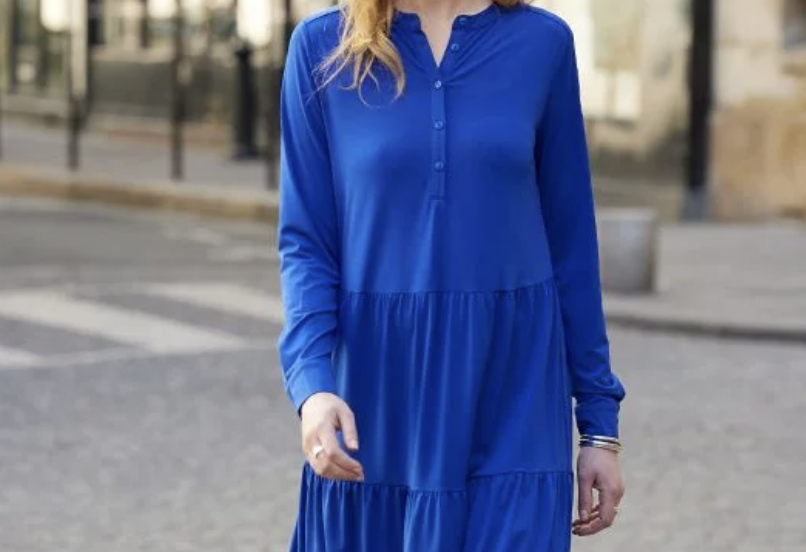 Credit: Dalmart UK
Jersey is probably one of the most unflattering materials. As it's stretchy and thin, jersey hugs to every contour and bump in the body. This can be a good thing if you're wearing a bodycon dress, but if it's a looser garment, it will hug on to all the wrong areas. If you want a looser fitting dress, try cotton instead.
Oversized clothes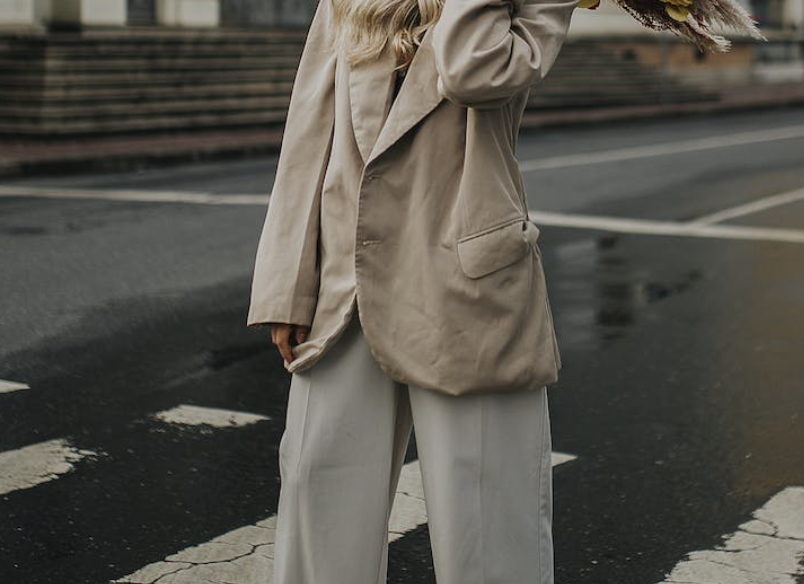 Credit: Wesley Davi via pexels
All the kids are wearing baggy outfits, but that doesn't mean you should too. Baggy silhouettes from top to bottom can completely hide your figure, and make it seem like you're hiding it for a reason. If you're shorter too, oversized outfits can make you seem even shorter and more frail, which is aging.
Silk neckerchiefs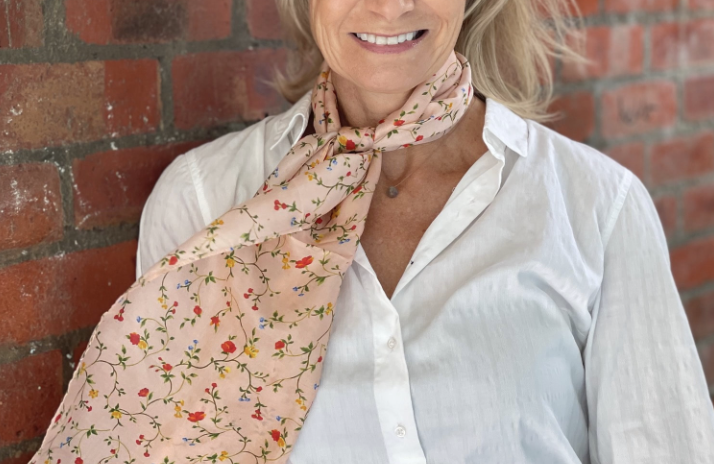 Credit: Jo edwards Scarves
Unless you're a flight attendant, maybe leave this trend alone. Silk scarves tied tightly around the neck can over balance your frame, putting loads of volume near your head, giving you strange proportions. Neckerchiefs are generally an outdated statement too, so you will seem older following this trend.
Wearing 'teen' styles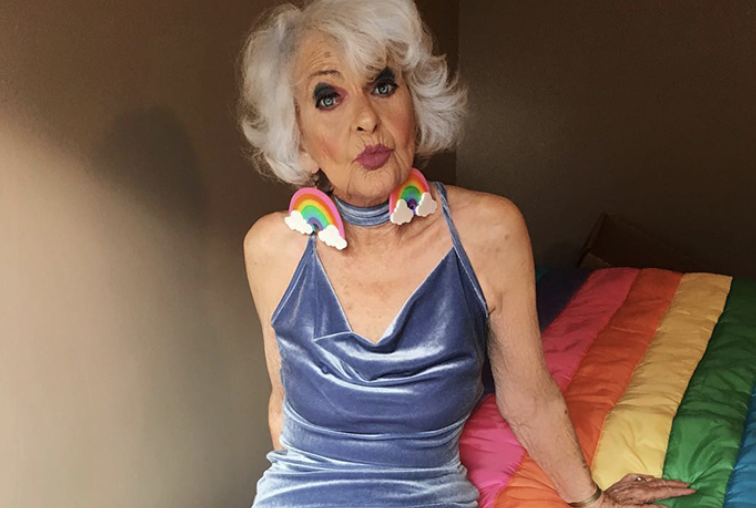 Credit: BaddieWinkle via Instagram
Dressing in teens clothing, won't make you look like a teen. There is no age limit to fashion, but if you want to be taken seriously, borrowing your kids clothes isn't the way to go. Trying to dress super youthful will have the opposite effect, as it looks very obvious you're trying too hard to stay 'trendy'.
Retro pieces without a modern twist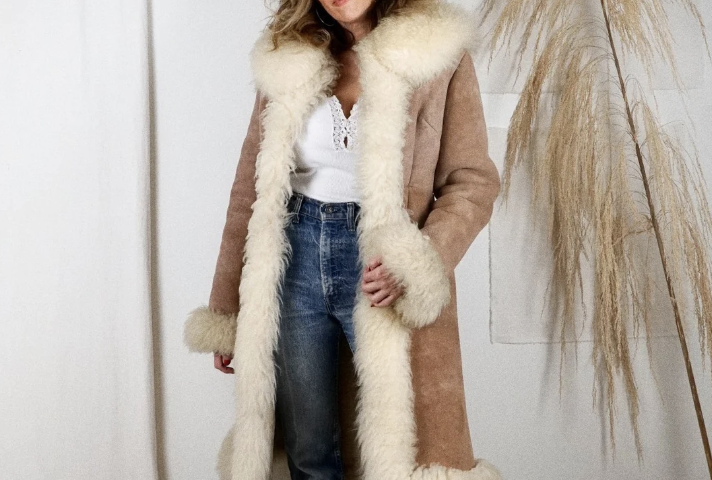 Credit: closiTherapi | vinTage
Wearing a vintage coat from the 70s looks stylish paired with the right pieces from this decade, not with a full outfit of 70s disco garments. If you want to wear looks inspired from the past, make sure to add a modern spin so you don't look like you're playing dress up.