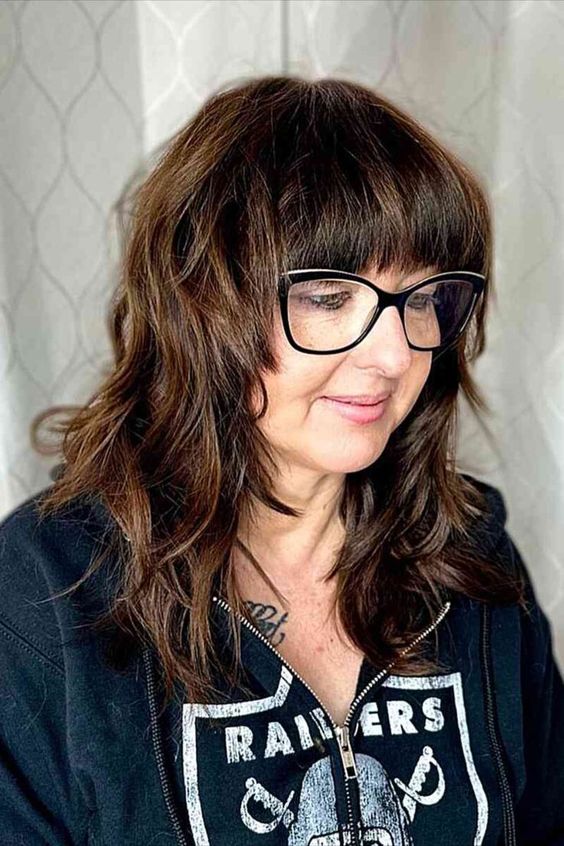 Credit: latesthairsyles via Pinterest
20s: Super high ponytail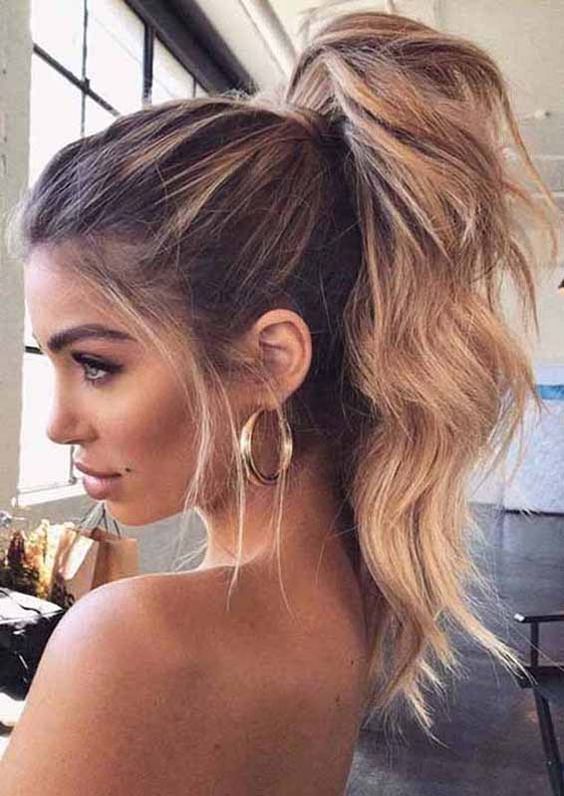 Credit: stylesview via Pinterest
This scraped-back high ponytail is great for emphasizing your healthy hair and glowing skin while it's easy to hold onto! Add some wispy face-framing bangs, in addition to curling and teasing out the tresses – the world is your oyster when it comes to fine details. What makes it so good is the natural shape and lift that comes with strong locks.
20s: Lazy updo with light waves
Credit: goodhousekeeping via Pinterest
You can still get in on that strong and healthy action even with thinner hair, the two things aren't mutually exclusive! A lazy half-updo gives you some boost and dimension around the crown, which tinner hair can struggle with, and center parts only get more controversial with age, so make the most of it whilst you can.
20s: Sleek braided ponytail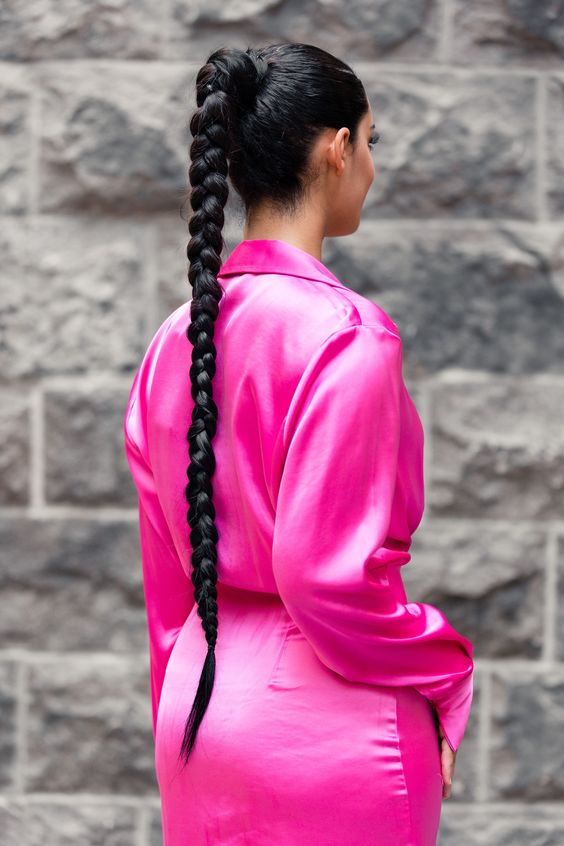 Credit: fkhairs via Pinterest
If you're sensing a trend for your second decade in hair, you've got a well-tuned eye. Looks with lots of texture that pull back from the face let you achieve something elegant, glamorous, and not all that difficult! You can use hair oils to get a chic, sleeker tail or even incorporate some baby curls along the hairline.
20s: Messy chignon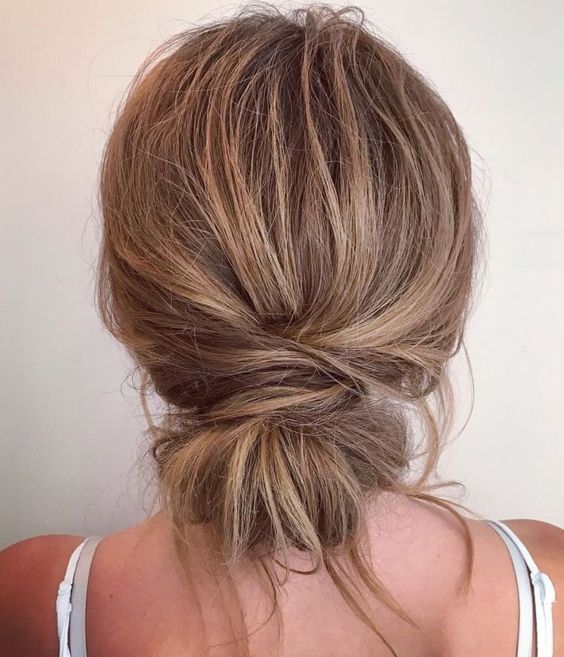 Credit:: Libelle via Pinterest
These loose back knots work great with longer hair, and let you build up movement and texture with an easy, face-framing twist. You can try experimenting with the position to see which works best with your face shape, but the result of this timeless French updo is hard to overstate!
20s: Blunt bob
Credit: glamormagazine via Pinterest
Blunt cut is a huge trend for younger people, it's a visually striking texture and gets tons of fluffy bounce, but the length is still super easy to manage. The deep, dark brown with caramel highlights is also a nice youthful touch, adding so much depth to the waves and shape. Who even needs layers with this much pop going on already?
30s: Middle-part updo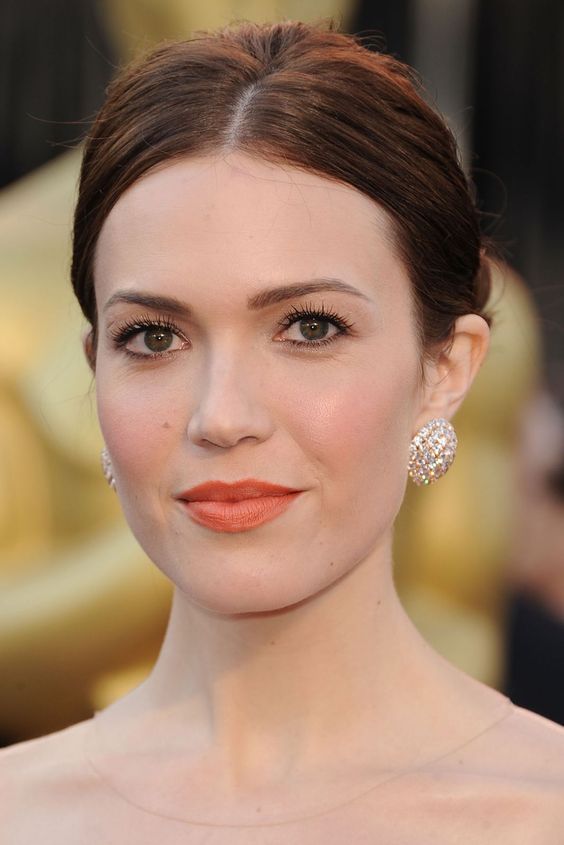 Credit: refinery29 via Pinterest
In your 30's, the glam doors open in a big way. You risk being swallowed if you try going in too hard on the opulence when you're younger, but Moore's classy center part is a great example of refined and simple glam. It would work best with sharper faces, but updos are really customizable so you can make it work regardless.
30s: Bubble ponytail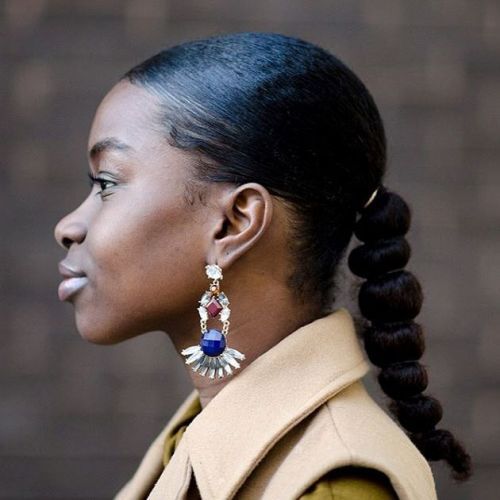 Credit: therighthairstyles via Pinterest
Bubble ponytails are taking off again, and your 30s are the time to rock them. It's a heavy texture-based look, so you want to make sure you treat your hair to get the signature sleek shine of bubbles. Otherwise, it just takes time and a box of hair ties to achieve the effect, and your investment will be rewarded with style.
30s: Wrap around nape braid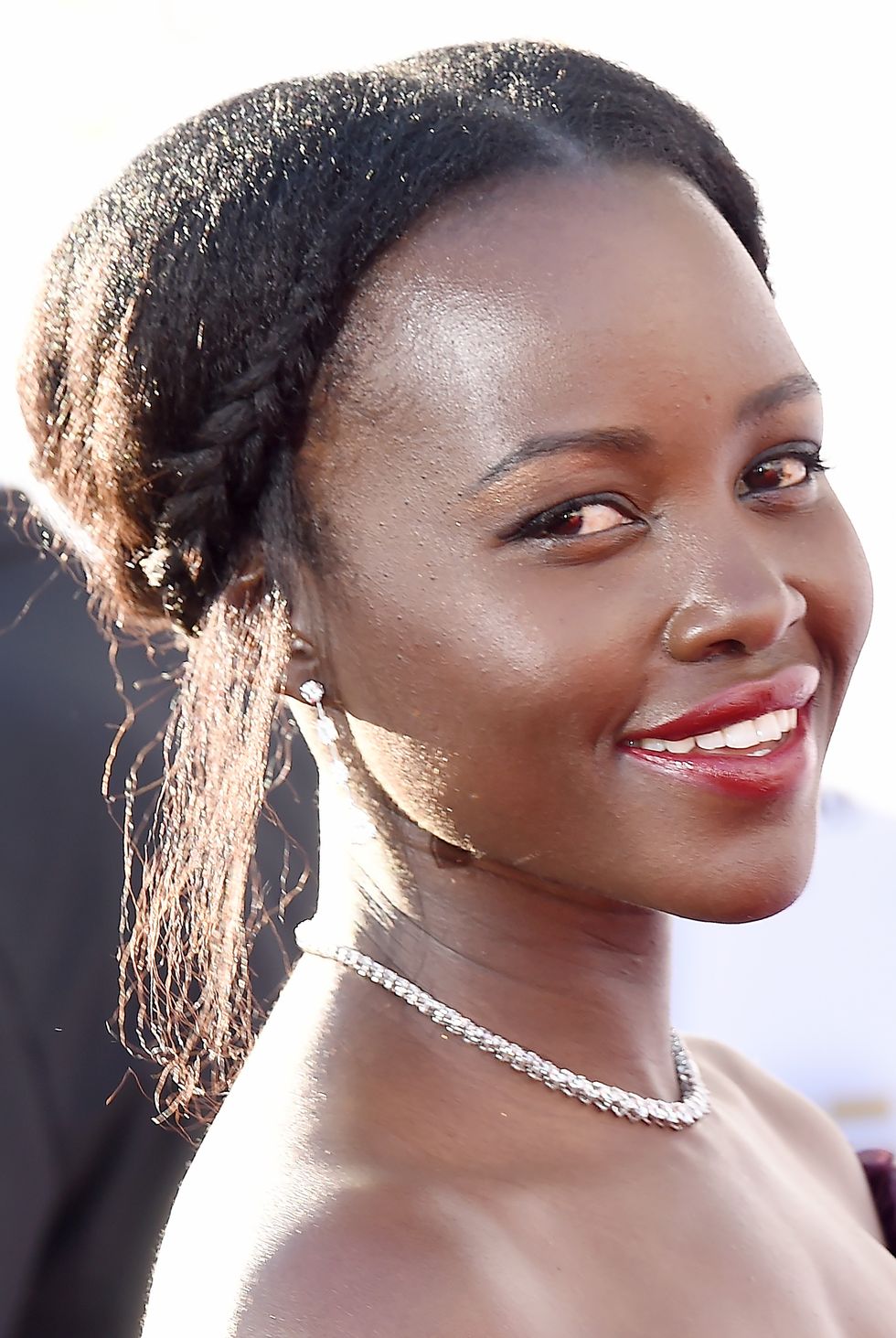 Credit: allure via Pinterest
Lupita Nyong'o has consistently had some of the best styles in the business, and that's before you even mention the hair. Of all her utterly iconic looks, this braided wrap-around braid balances beauty, function, and ease the best. The tighter ties help bunch up the crown for some volume, giving you plenty of space for accessories.
30s: Half updo with bouncy curls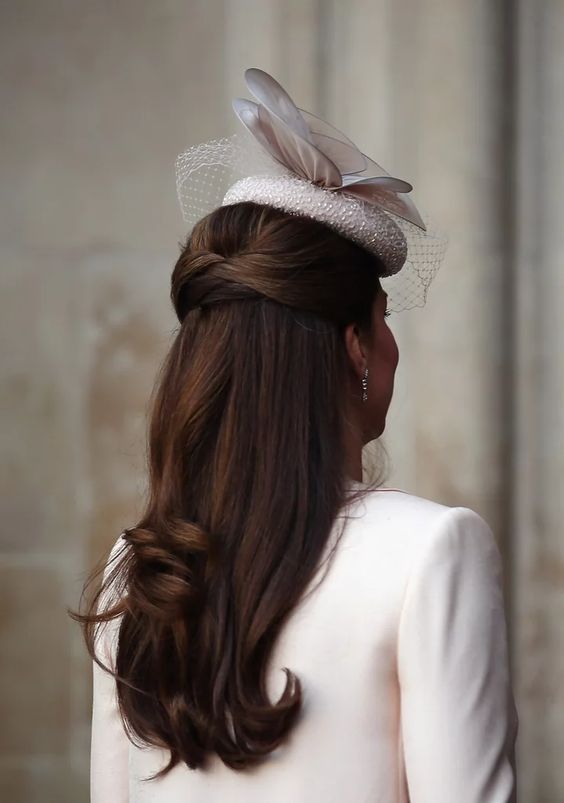 Credit: popsugar via Pinterest
This has been a go-to Kate Middleton style for decades now, but you don't need to be a Duchess to pull it off. It's a pretty simple and effective look, incorporating the entire front sections into a high-wrapped updo, and throwing some loose curls into the tresses and ends. You don't strictly speaking need the fascinator, but in many ways, you absolutely do.
30s: Glam ponytail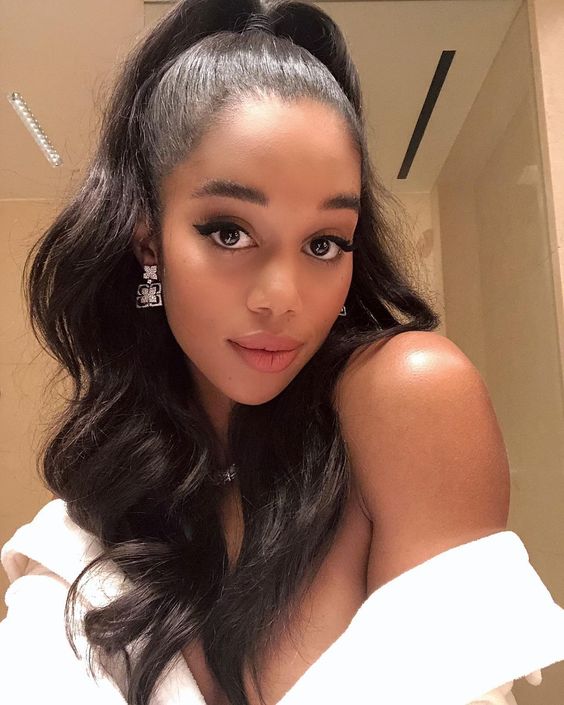 Credit: divadivinehair via Pinterest
While going high and wild is a moment for your twenties, in your thirties it's time to start refining the styles that work for you. Take the sleek, scraped-back ponytail and all some huge, tousled-out curls that divide and fall down the shoulders. This brings back a lot of the framing power for a much more intentional tail.
30s: Double Frenchie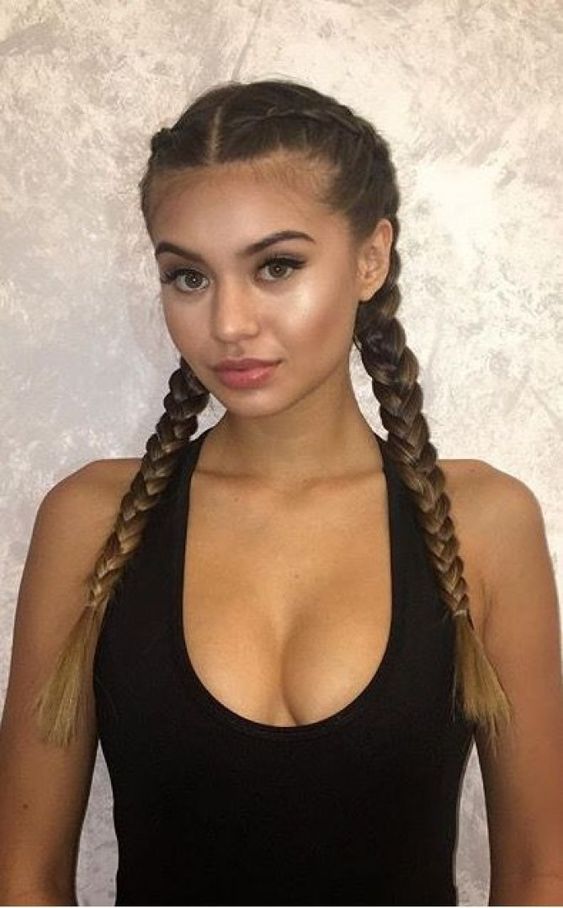 Credit: aufemenine via Pinterest
French braids are the classy cousin of the fishtail plait, which can start to make you look a little immature into adulthood if not styled appropriately. You don't have to involve the entire fringe section, you can leave some loose for framing. The two tight and heavy braids create a wonderful swooping silhouette away from the face.
30s: Lobs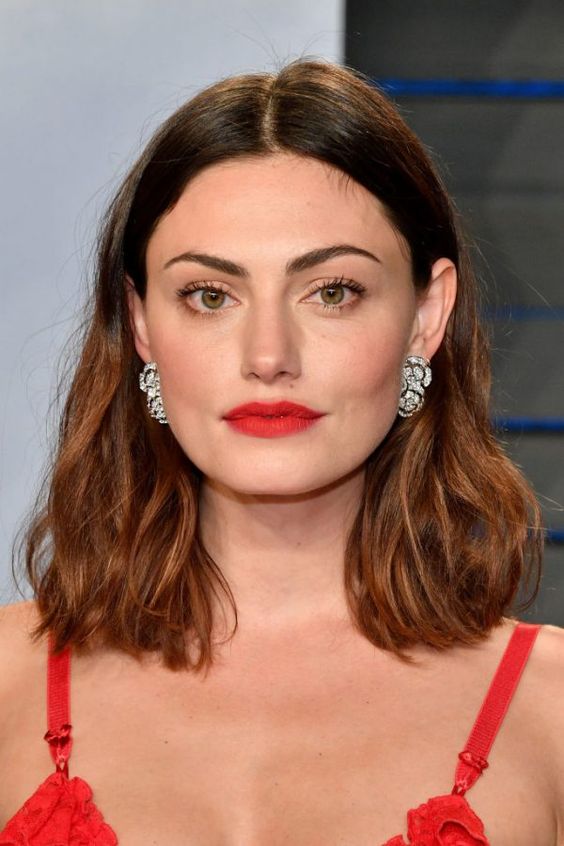 Credit: mamamia via Pinterest
These longer bobs are pretty timeless, and that's what makes them perfect for your 30s. You can naturally grow a stunning lob from a bob cut, giving you two for the price of one and cutting down on salon visits. Their organic, lived-in length and texture and length are ideal for the maturing fashionista.
40s: Mini-pompadour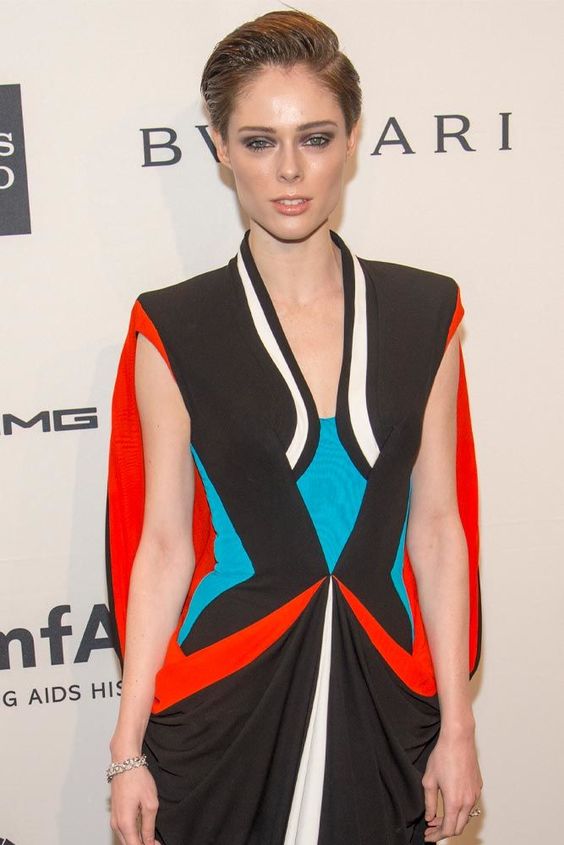 Credit: glaminati via Pinterest
Though the slick and voluminous pompadour was popularized in recent memory by men such as Elvis and Johnny Cash, it was originally a women's style! Not that this should matter in the slightest, but it's good to know your theory. It could also give you the confidence to try this short, elegant, and paired-down pomp.
40s: A full head of curls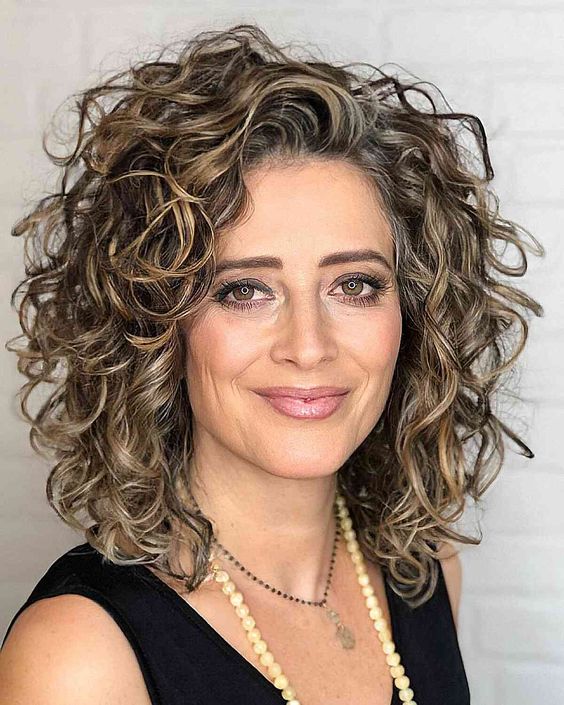 Credit: latest-hairstyles via Pinterest
Whether they're au naturelle, or achieved through other means, a full head of curls does wonders for the 40 odds. You're nearing the halfway point of life, and a shaggy-cut, gorgeously shaped look like this is like a good night's sleep and an espresso shot all in one. That energy will bleed over into other aspects of your life, and it's much cheaper than therapy.
40s: Beachy waves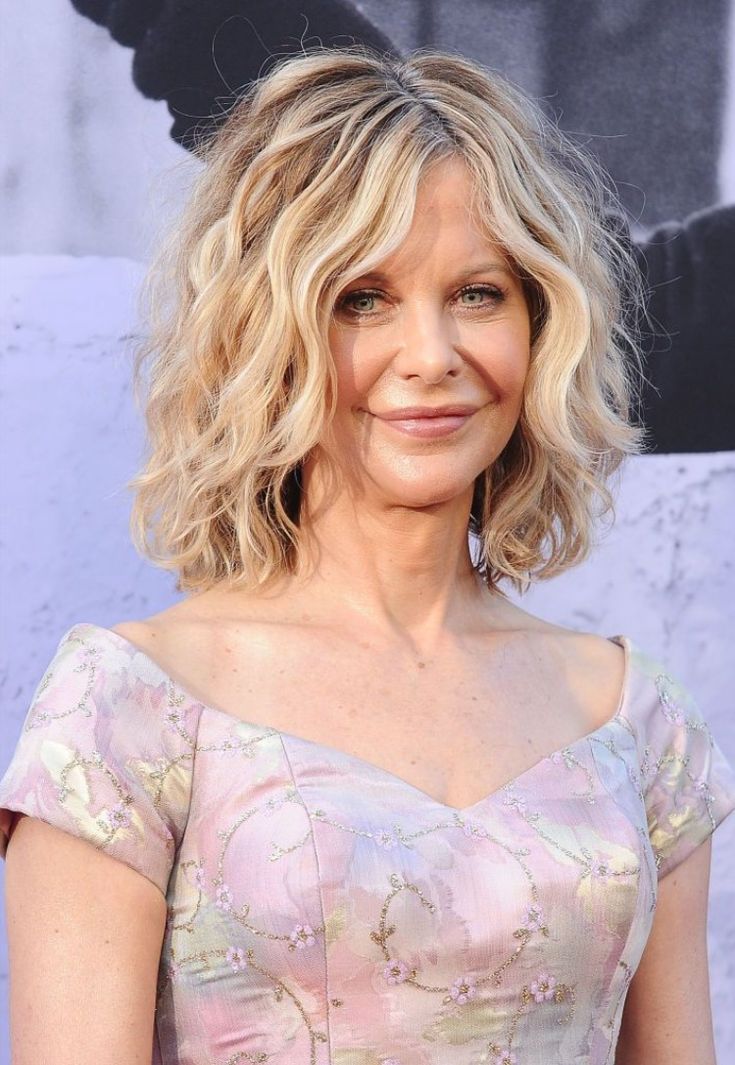 Credit: paulayoung via Pinterest
This could be in about everybody's back pocket as a quick but stunning look you can wear just about anywhere. You get all the face-framing and movement of curls, but without the hassle and formality they can bring. The surfer-eques vibes make it ideal for a two-tone blonde balayage, creating gorgeous lowlights at the base.
40s: High pony with bangs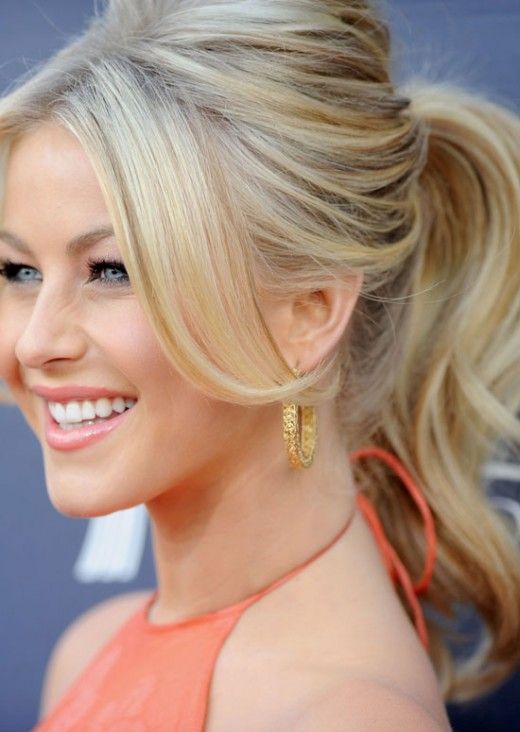 Credit: stylecraze via Pinterest
With age, the ideal hairstyles are going to move away from that tight, pulled-back effect and focus more on building out volume. That being said, a cheeky ponytail in your 40s can still be a knockout. As you see here, the ponytail is looser which relieves some of the tension in aging hair, and the bangs perfectly frame the cheeks and bring everything forward.
40s: Oversized ballerina bun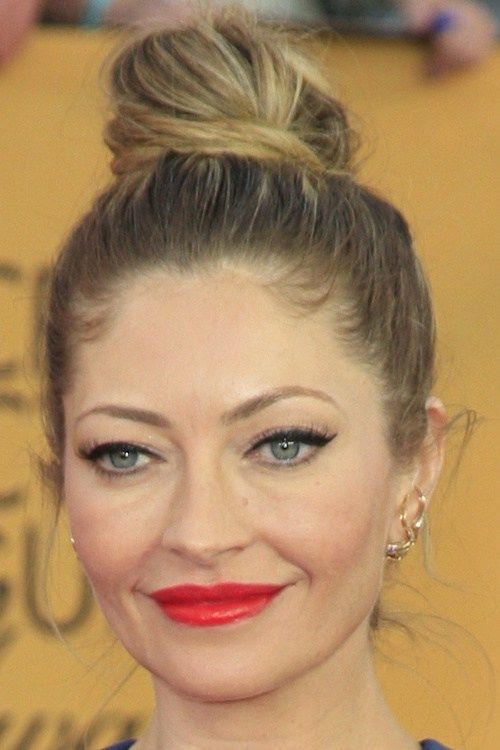 Credit: therighthairstyles via Pinterest
Again, the odd updo isn't outlawed on your 40th birthday, and big ballerina buns are a mature-looking way to go. Instead of relying on the natural, youthful vibrance of hair to provide the texture, you can add a twist to the bun for instant variety and lift. Using a wrapped strand to disguise the hair tie is also a killer tip.
40s: Wet look bob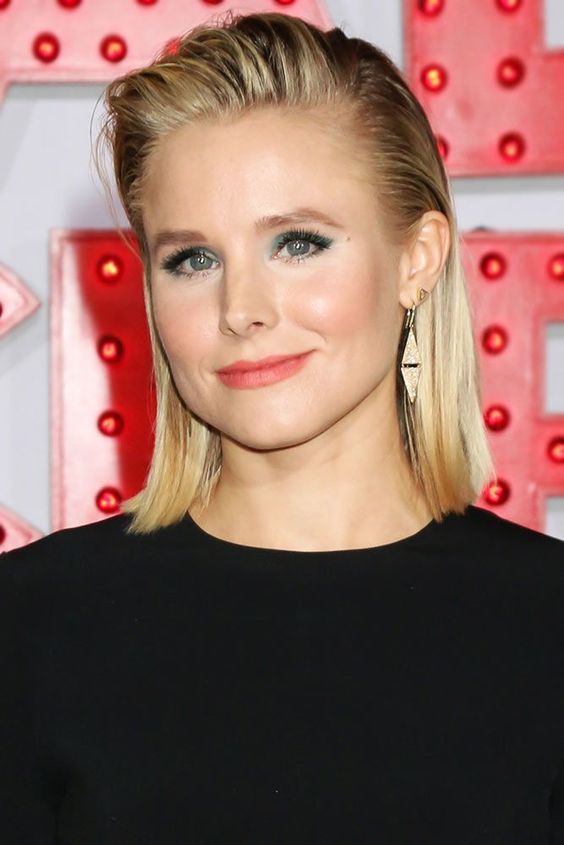 Credit: lovehairstyles via Pinterest
Wet looks are tricky to nail, but there's something about them that's just made for mid-life faces. You need the wisdom there to make it seem intentional and distinctive instead of greasy, but you also have to choose a style that works for you. Slick back the sides on a straight bob, and have the quaffed fringe rest over it for more bulk.
40s: Throwback curls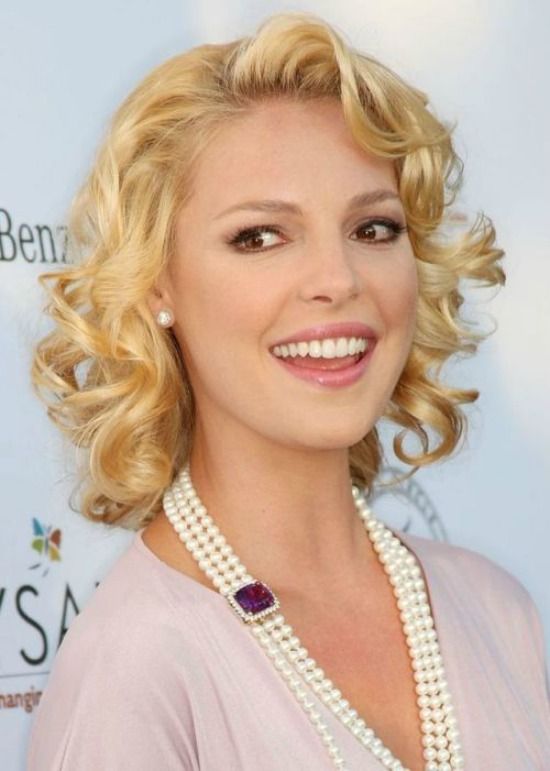 Credit: beautyepic via Pinterest
A retro moment can hit just right in your 40s, and these Monroe curls are a gorgeous nod to Old-Hollywood glam. You get great framing on your cheeks from the tresses, and some soft diffused shadows for natural contour around the neck and jaw. The slight allusion to bangs tops off an endlessly flattering style.
40s: Full-on shaggy perm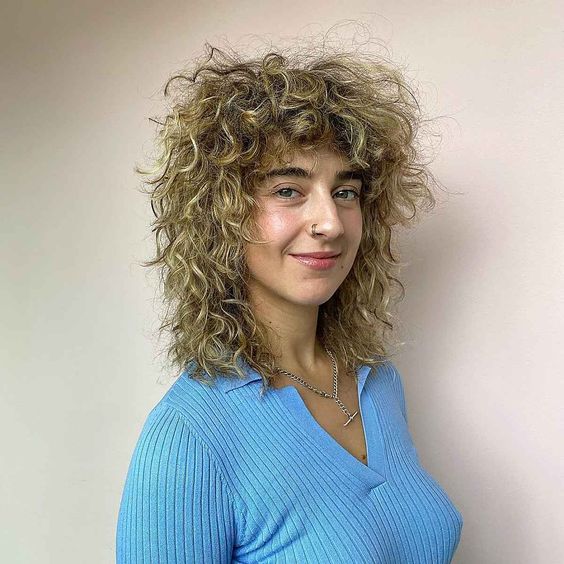 Credit: latest-hairstyles via Pinterest
Yes, with the bangs and everything – it's time. Modern takes on older classics tend to pair down a lot of the volume, especially looks from the 70s and 80s, so keep that in mind when deciding on how big to make your mane. Otherwise, it's just how you remember it! Go easy on the heat, and use a combination of rollers, mousse, and root boost.
50s: Tight curls with highlights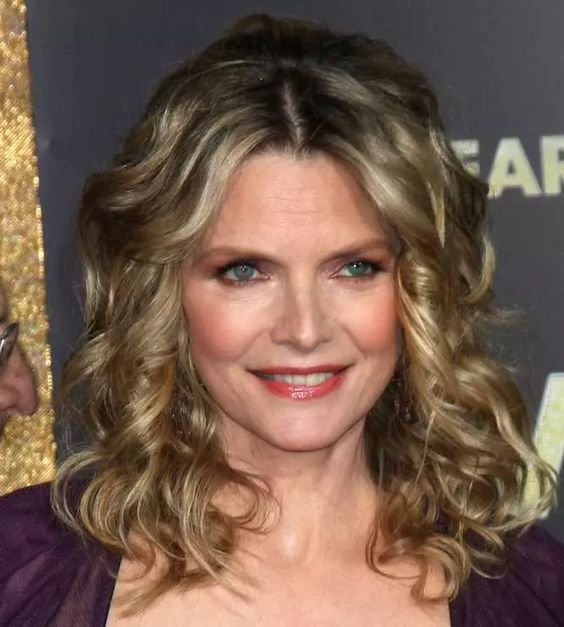 Credit: stylecraze via Pinterest
With the 50s comes the time to start going bold with the curls and color. For the length, you can't get much better for this style than a shoulder cut that's been given a couple of weeks to grow out, it rounds out the whole thing perfectly. Keep the face-framing curls tight, and add tons of dimension by adding a combination of curls in the tresses.
50s: Messy high bun with full bangs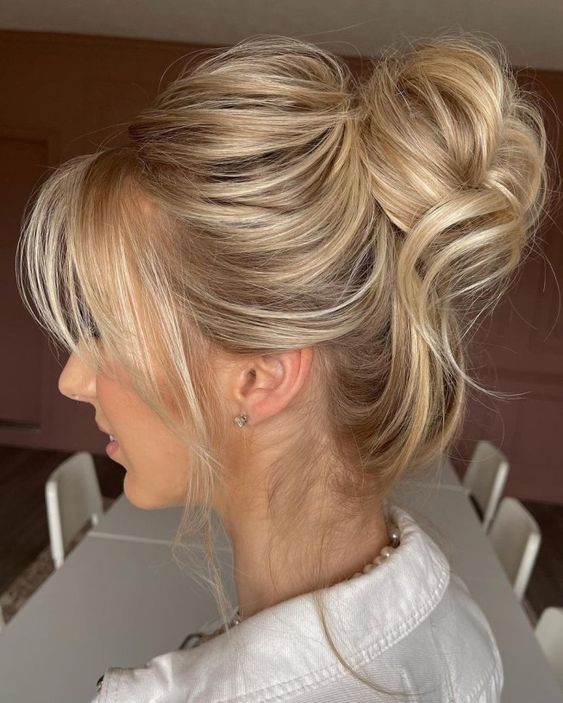 Credit: hadviser via Pinterest
The bangs are the hero in this look, they're the justification for the loose, messy ponytail. Face framing only gets more powerful with age, so bangs go from a cute add-on to something you can work your entire do around. Either a full curtain set or some sweeping side bangs would go with the volume the updo provides.
50s: Deep side part with loose curls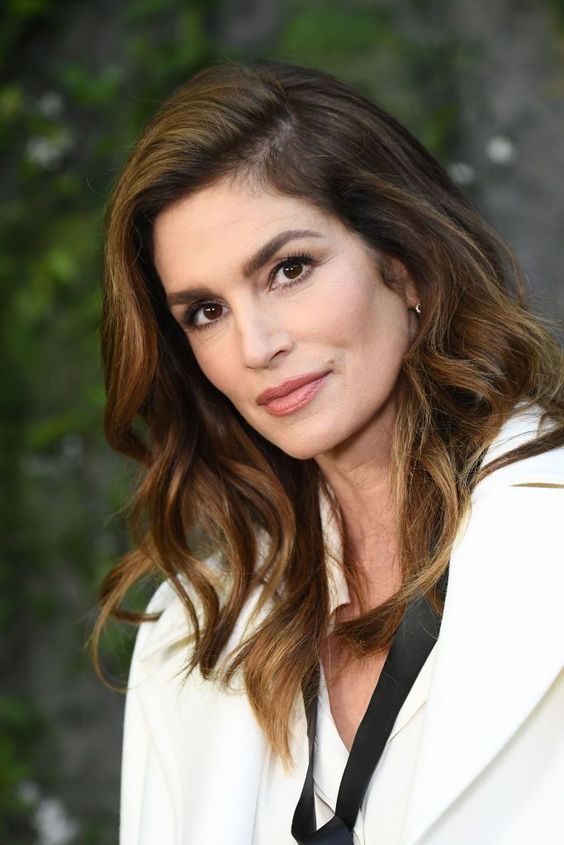 Credit: redbookmag via Pinterest
Working a deep-set fringe into your look can completely transform the shape of your face. It shifts the visual weight of your hair and adds a flattering slope shape that helps define the outline you're looking for. Pair it with loose curls in the ends for a classic and efficient look that still screams effort and elegance.
50s: All natural curls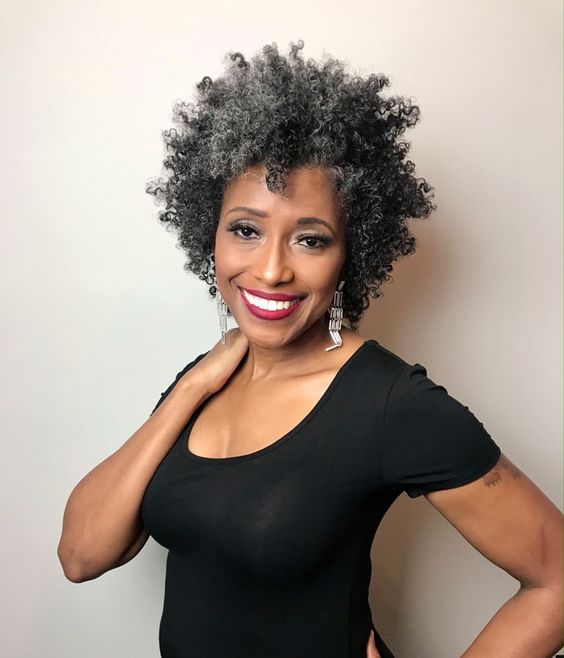 Credit: naturallycurly via Pinterest
The biggest trend in older women's styling right now is natural texture, which for many will mean embracing their gorgeous, genetically dominant curls. You can keep up the maintenance pretty easily at home with some trimming or finishing scissors, pruning off any split ends or damaged follicles. Other than that, haircare is your best friend!
50s: Low bun with swooping bangs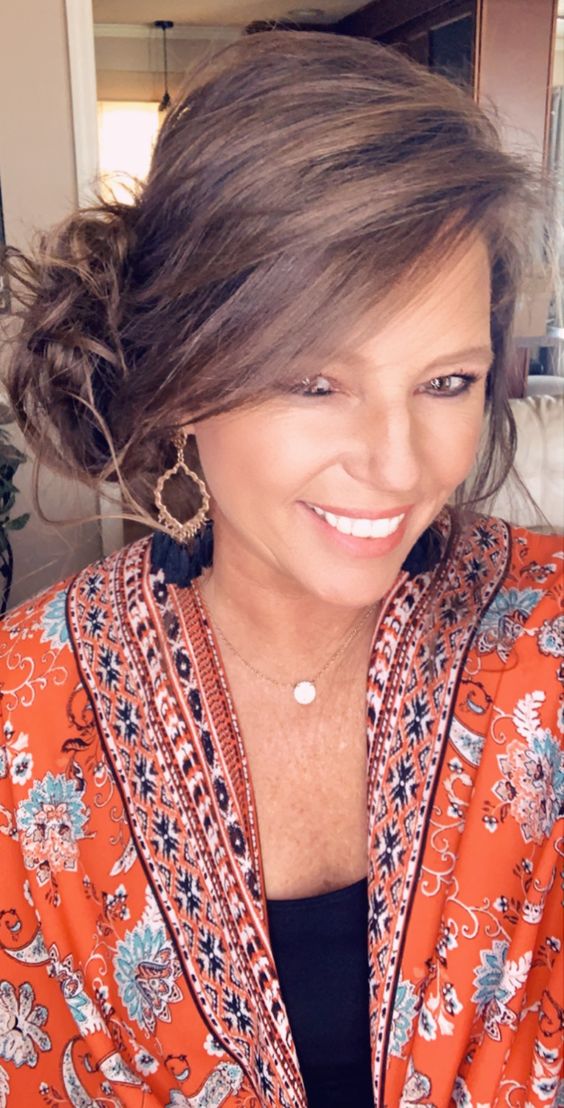 Credit: Beverly Ennis Hoyle via Pinterest
You'll quickly find how flattering curved lines can be for framing a face in your 50s. This low-side bun takes full advantage of that by concentrating the weight in the lower corner of the line to guide the eye to the bunches of volume. You don't get as much tension on the hair with a lower bun either, which makes them much healthier for your head.
50s: Hair accessories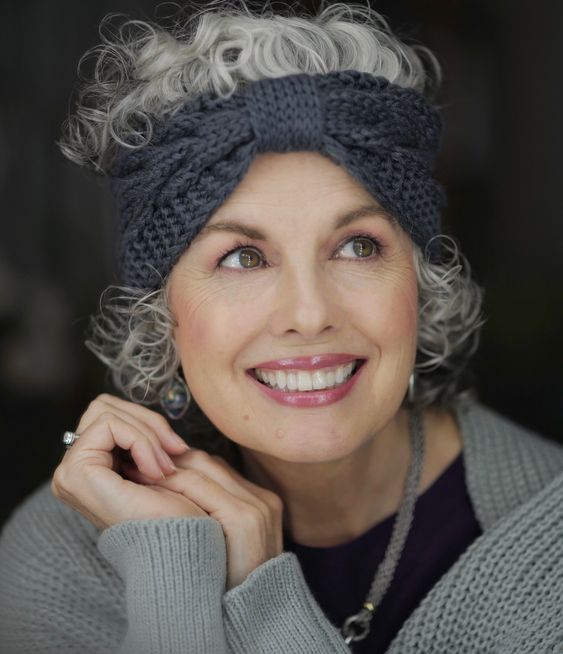 Credit: CindyHatterslyDesign via Pinterest
You don't have to wait until your hair starts to weaken to boost it with accessories, but they do help style around certain problem areas with age. With a wrap-around scarf, a bandanna, or a crochet headband, the possibilities are endless. Here we get a thick, knitted material that sets every hair exactly where it needs to be.
60s: Barely touched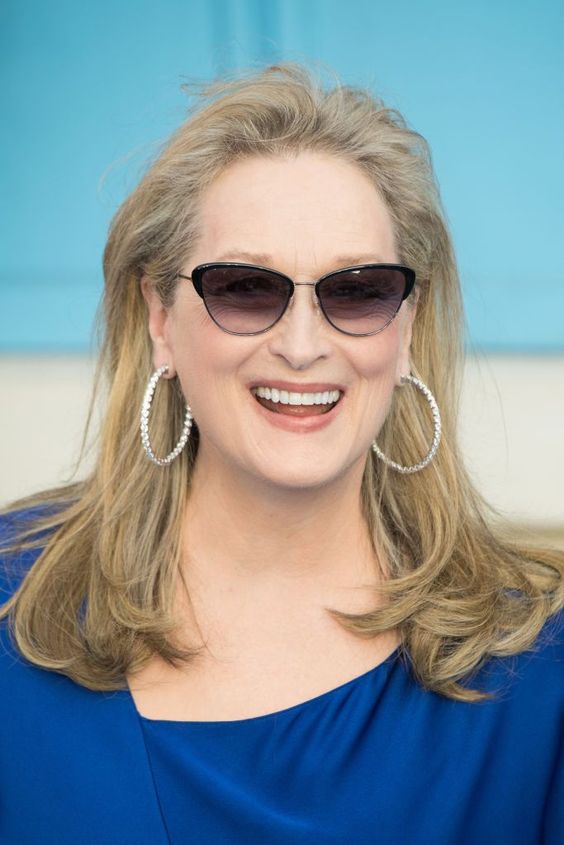 Credit: goodhousekeeping via Pinterest
Plenty of older celebrities opt for a natural head of hair that has seen only a quick brush, and they're usually the busy ones. There's nothing un-stylish about your plain head of hair any natural tousle or errant curls will only add to the appeal. It's so quick to style, you did it while reading this paragraph!
60s: Huge, bouncy curls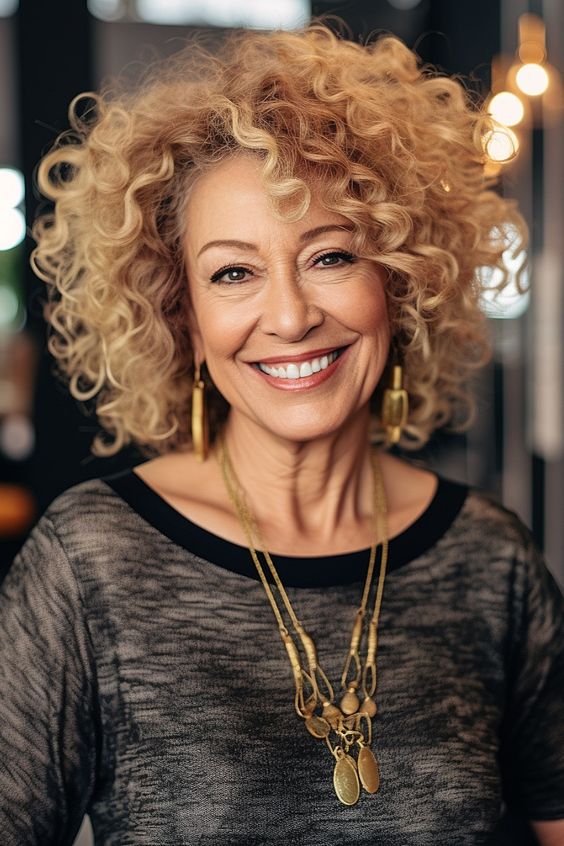 Credit: latest-hairstyles via Pinterest
A gorgeous head of curls works for the 60+ range too, but caring for them becomes that much more important. While a little frizz can help build volume, too much is going to make it look like you've lost control and the perm is now wearing you. Keep your curls moisturized and use heat with reserve.
60: Half-updo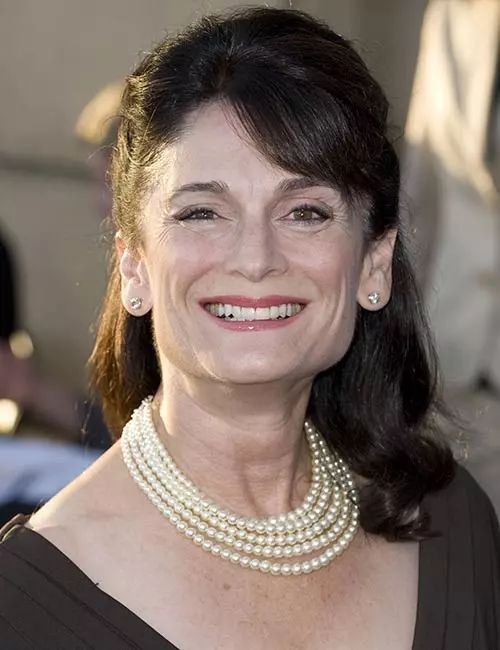 Credit: stylecraze via Pinterest
Thicker hair can be an absolute nightmare to deal with, and that doesn't get much easier with age even though it thins out a little. It keeps that rebellious, quite literally always in-your-face energy even when it's grey, but lazy half-updos like this harness all that energy into something flattering and dignified.
60s: Feathered shaggy bangs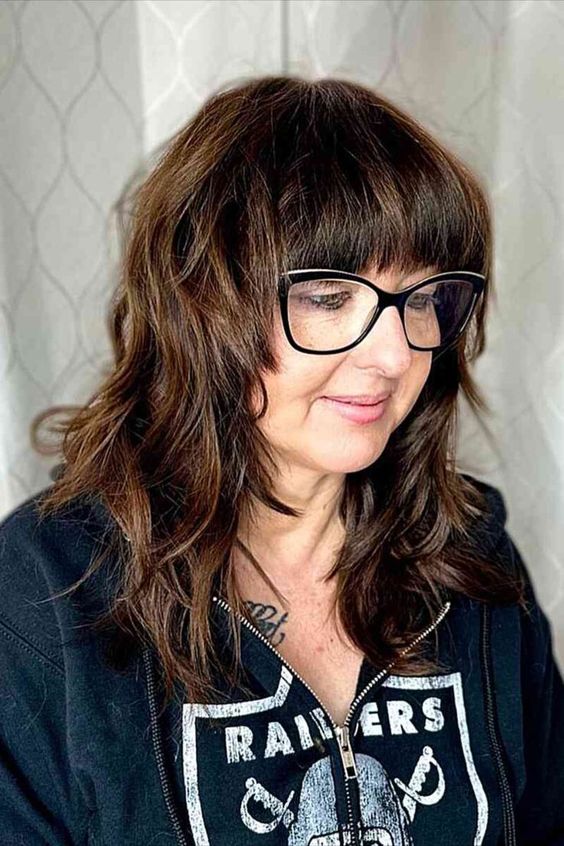 Credit: latesthairsyles via Pinterest
Shag? In the 60's? Now that sounds familiar… Call it a coincidence or a conspiracy, but this muted, shaggy bang look is back in a big way. Instead of the wild volume you get from the perm variation, the feathering helps keep everything in check. It's just structured enough to frame the face and still get plenty of swish.
60s: Embracing the grey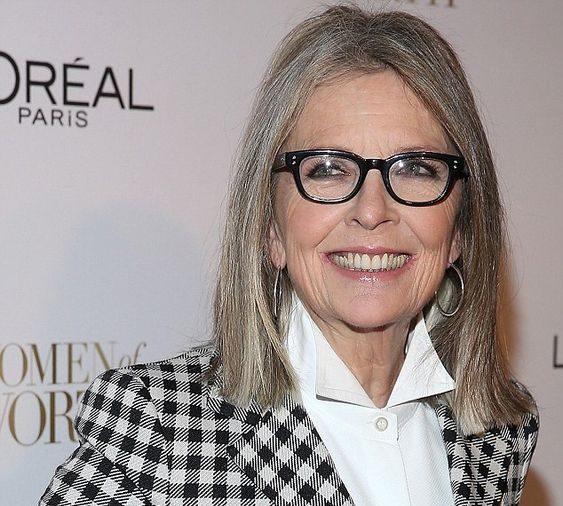 Credit: dailymail via Pinterest
You can adopt whatever color you want in your hair and still make it work, but that shouldn't be driven by a fear of greys! More and more women are either ditching the dye-bottle or working with their greys to create something unique rather than trying to disguise their ageing. Salt and pepper looks are here to stay.
60s: Classic, straight blow-dry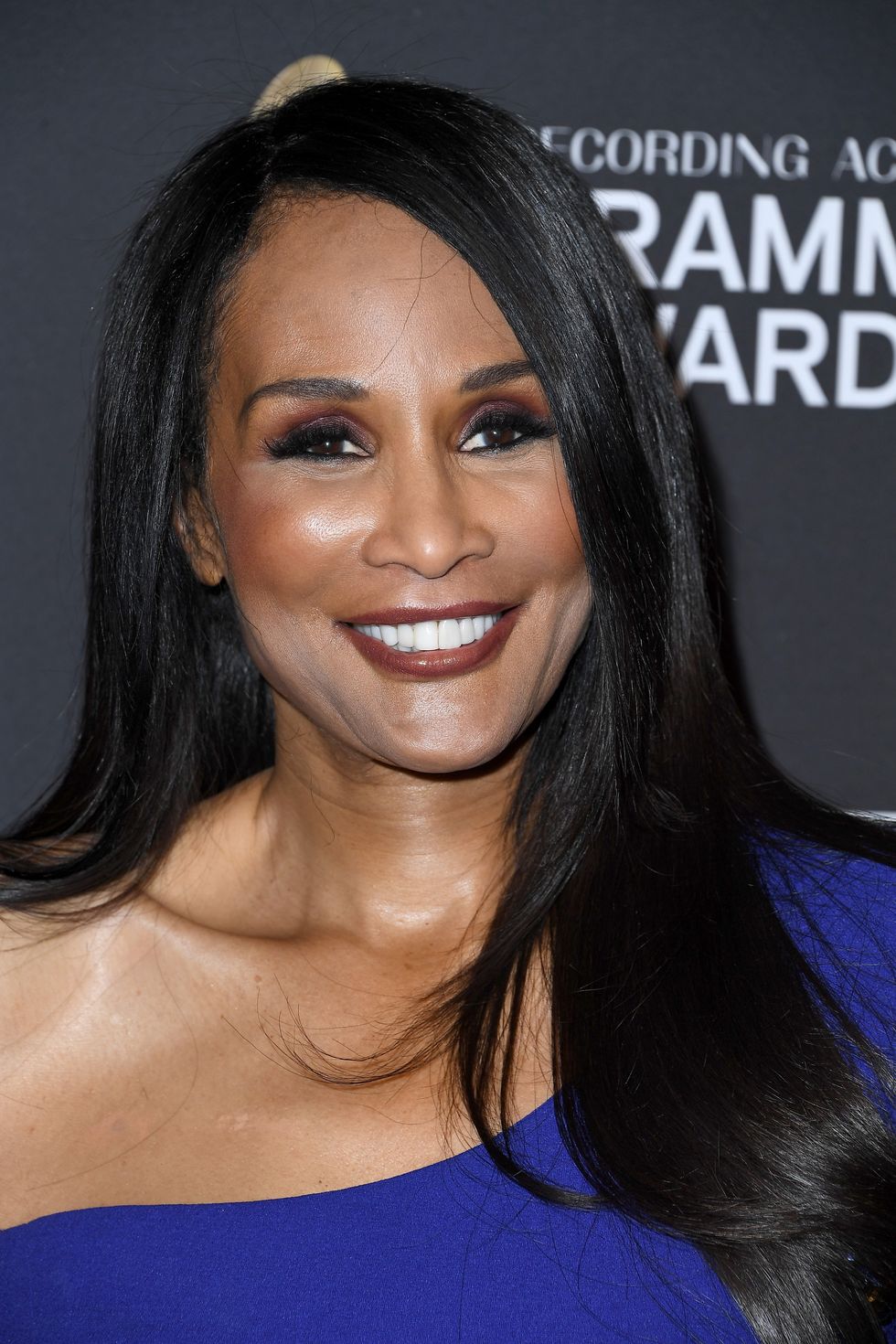 Credit: thebestofportland via Pinterest
One of the most simple and downright stunning glam looks of all -time, all this look needs is time and a dome brush. You'll want to condition the tresses and ends plenty, but avoid the scalp so as not to weigh it down onto the scalp. Otherwise, keep your hairdryer pointing parallel to the ground so the air travels over, not through your locks.
70s: Pixie cut with swept bangs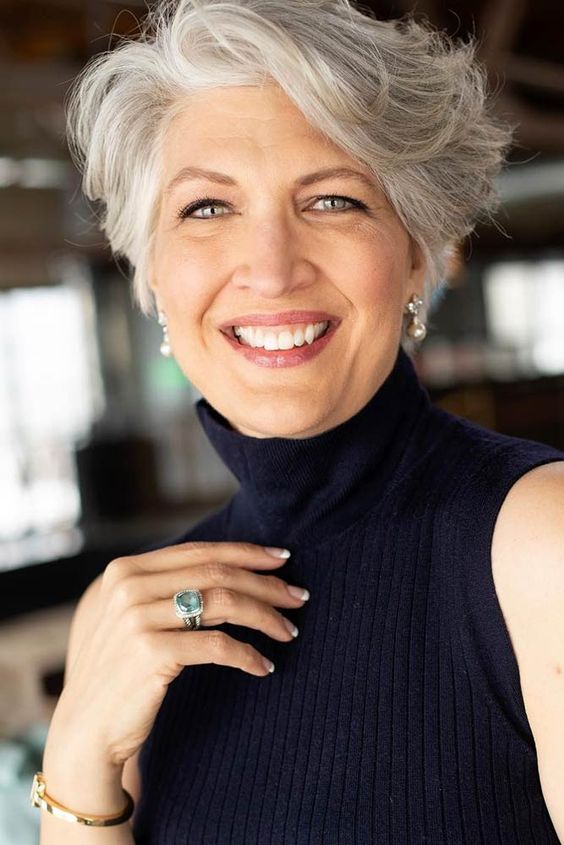 Credit: lovehairstyles via Pinterest
Plenty of older women rock shorter looks, and this one still has plenty of length if you're hesitant to take the clippers out. It will still give you the dramatic re-framing you get from a more severe length, and you can still use the bangs and body to get great volume, and plenty of sloping lines to compliment the face.
70s: Blown out, highlighted bob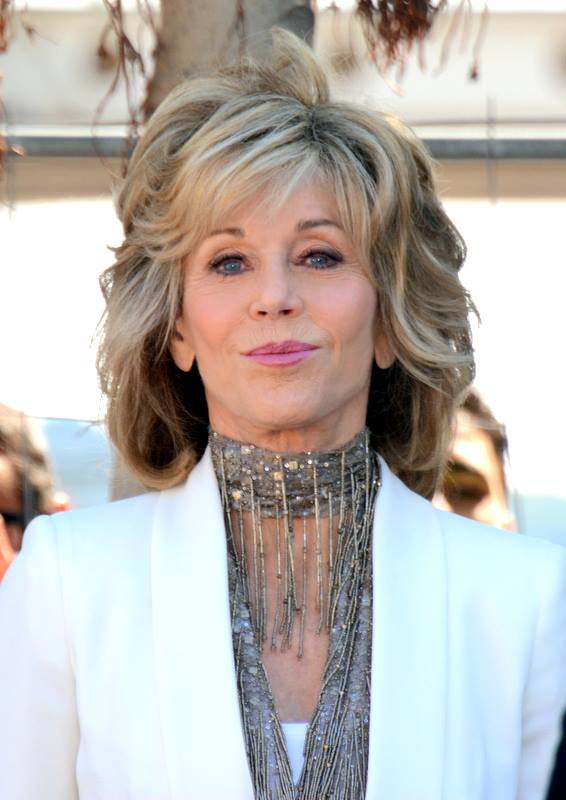 Credit: Picasa via Wikimedia Commons
This list could have been condensed to "Google whatever hair Jane Fonda had at your age", but her recent blowout bobs have a legacy of their own! Nobody knows how the frame the face like Fonda, striking the perfect balance of layers, feathering, volume, and tone every single time. Please miss just one, Ms. Fonda.
70s: Smooth and straight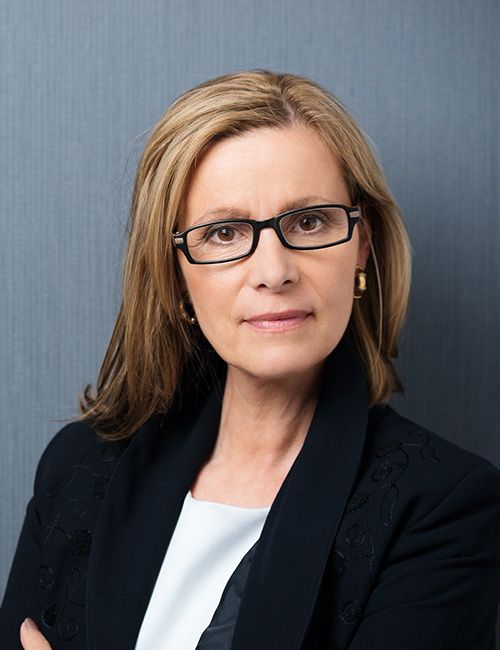 Credit: stylecraze via Pinterest
For a low-effort option that still looks fierce and fabulous for the 70+, try a simple, iron-straightened style. It has a lo-fi look to it, but it still does plenty for the face with the bangs and is essentially a blank slate for you to project personality. From this basic shape, you can go in so many wonderful directions.
70s: French bob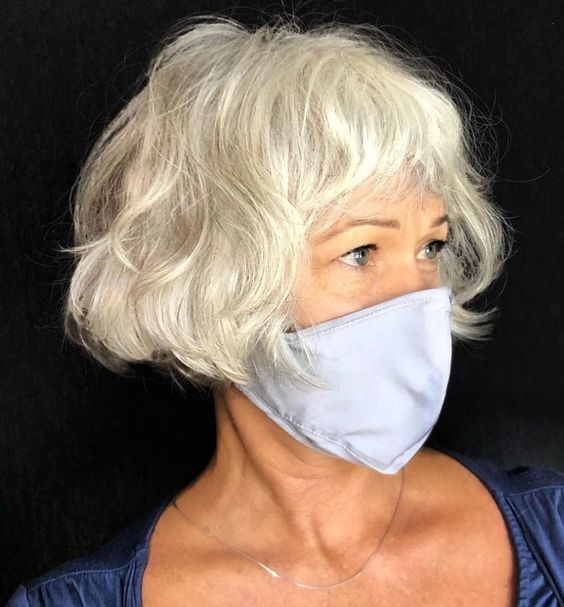 Credit: therighthairstyles via Pinterest
French bobs are the bouncy, boyish cousin of the classic bob cut, and they're a great look for aged hair. They have so much natural bounce to them anyway, but here it's combined with some light layers, a choppy finish, and some slightly shorter bangs for balance. The springy hair around the cheeks helps lift the face and keep it light.
80s: Layered short pixie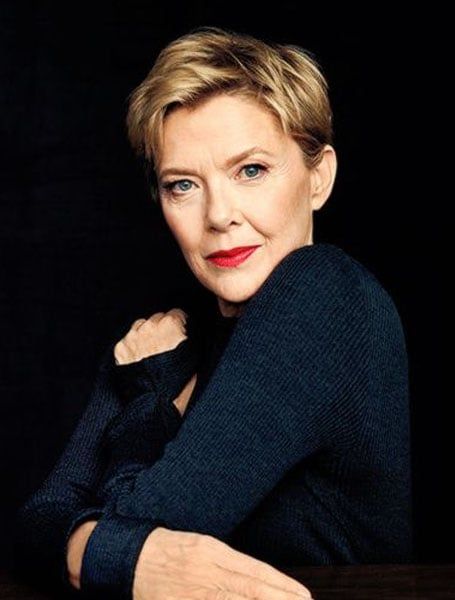 Credit: thetrendspotter via Pinterest
Stylists will warn about overindulging in layers as you get older. They're a great way of adding dimension, but they can overwhelm the thinning hair and make it look more spare. With shorter cuts like the pixie, you don't have to worry about that too much and can add a couple of layers around the crown for great definition.
80s: Sophisticated swept-back pixie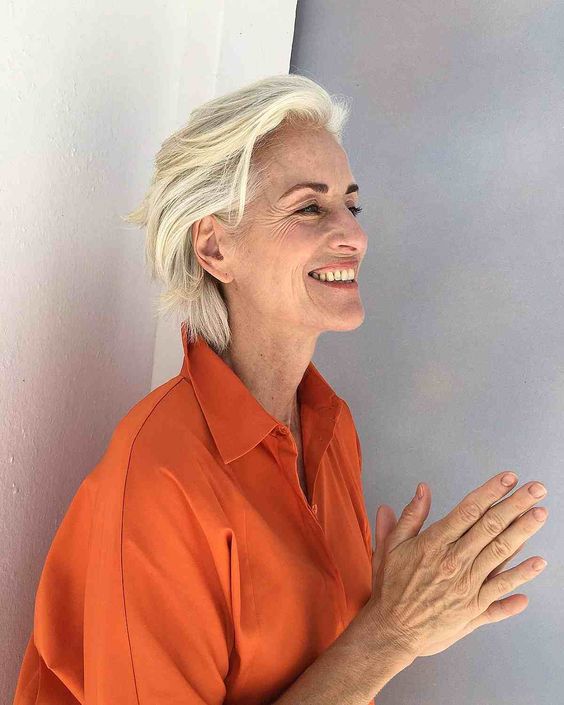 Credit: latest-hairstyles via Pinterest
Perhaps you've reached the point in your life where you just want the darn thing out of the way. You could buzz-cut your way to inner peace, or you could opt for an incredibly stylish and distinctive swept-back pixie. Everything is short enough to keep out of the way, but the sharp, feathered sweeps still help lengthen the face.
80: Blown out bob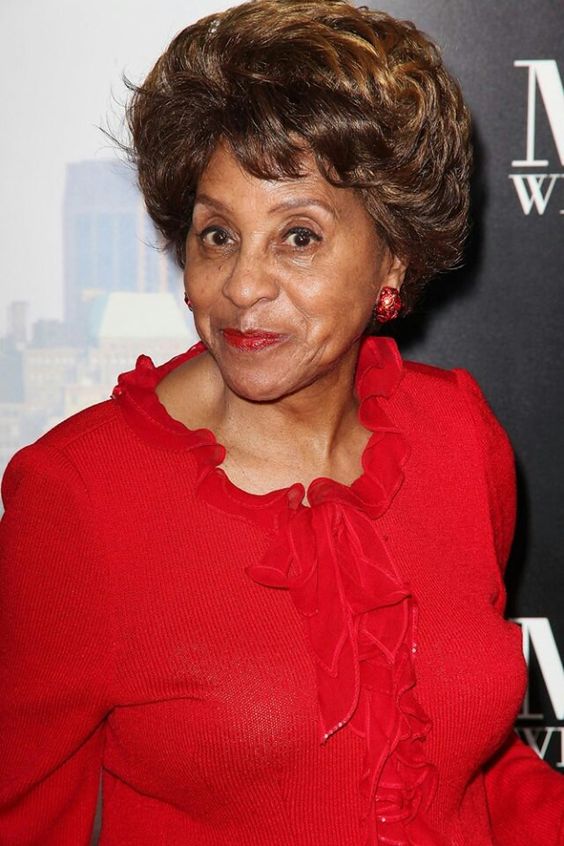 Credit: Debra Jefferies via Pinterest
Marla Gibbs and her iconic, bouffant-like pixie are a hair inspiration for the over 70s. It's built up of intricate layers, some shorter and some longer, that create a solid foundation for some glamorous volume. By blow-drying with a round brush, you can tease out those all-over curls and set them with a spray.
90s: Polished bob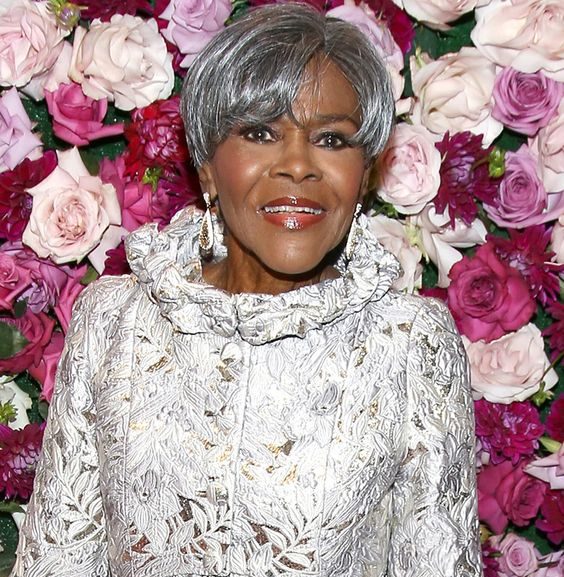 Credit: peoplemagazine via Pinterest
Legendary black actress Cicely Tyson spent her 90s sporting an instantly recognizable silver bob. It took a few different forms, but one of the most memorable was this little cropped number. It rarely ever had layers, favoring a blocky silhouette and a shimmering mix of silver and grey tones. This one did have choppy, edgier ends, however!