This article originally appeared on

gosocial.co
Orson Welles and Rita Hayworth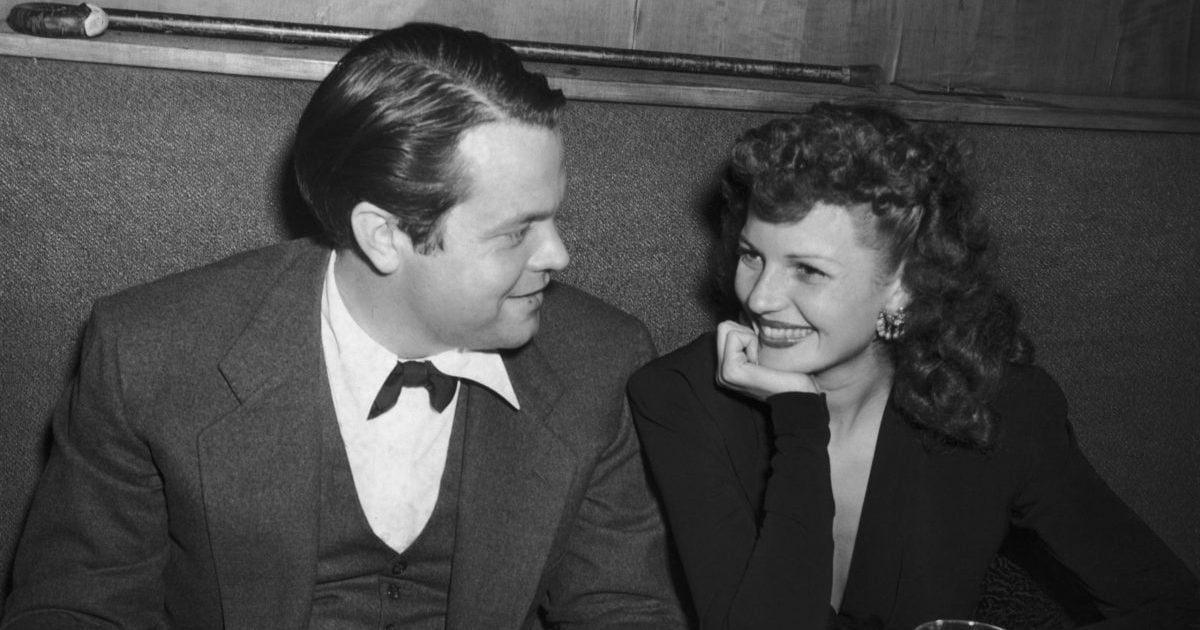 Credit: Archive Photos/Getty
At the time of their marriage, Orson Welles was the biggest director in town; Rita Hayworth was the biggest movie star. It was a Beauty and the Brain dynamic that would later be replicated by Marilyn Monroe and Arthur Miller, but Hayworth was insecure about Welles' erratic personality and wandering eye and in 1947 they divorced. "Mr. Welles showed no interest in establishing a home," she said. "Mr. Welles told me he should never have married me in the first place, as it interfered with his freedom in his way of life."
Marilyn Monroe and Joe DiMaggio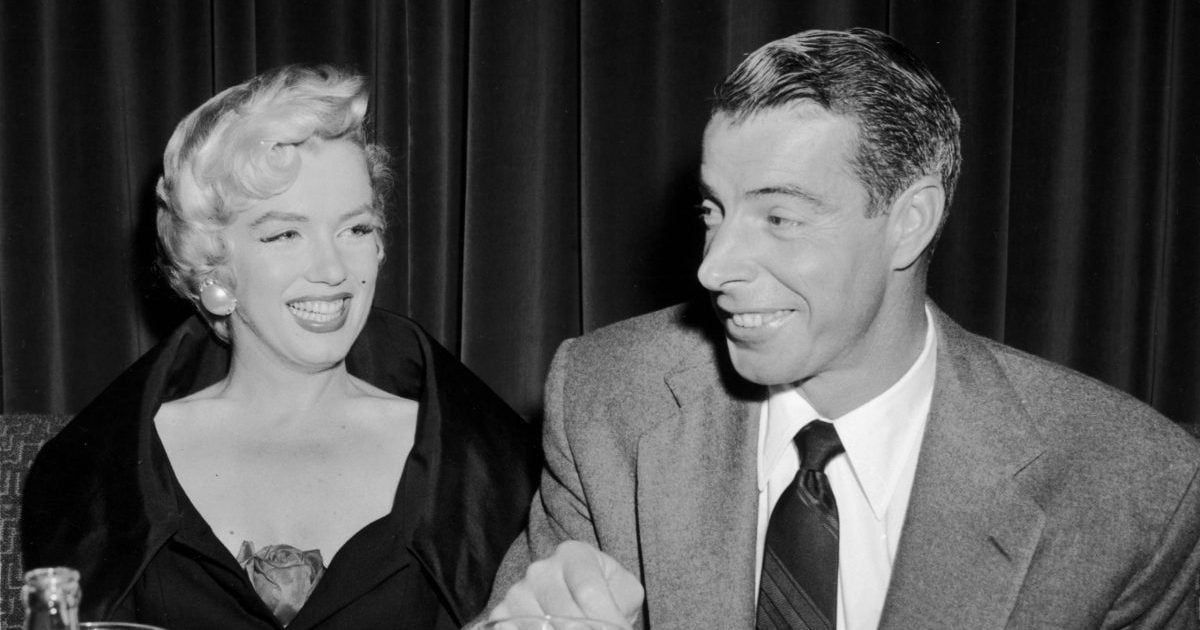 Credit: Archive Photos/ Getty
Marilyn Monroe married baseball legend Joe DiMaggio in 1954 after he had asked a friend to fix them up on a date. It was a strange union, given that DiMaggio was twelve years her senior. The marriage was short-lived thanks to Monroe's increasing popularity and DiMaggio's consequent jealousy and they separated a year later. Monroe accused DiMaggio of mental cruelty. DiMaggio admitted he was swept up with Monroe's "sex goddess" persona but uncomfortable with her "flaunting" it. After her death, DiMaggio never married again.
Brigitte Bardot and Roger Vadim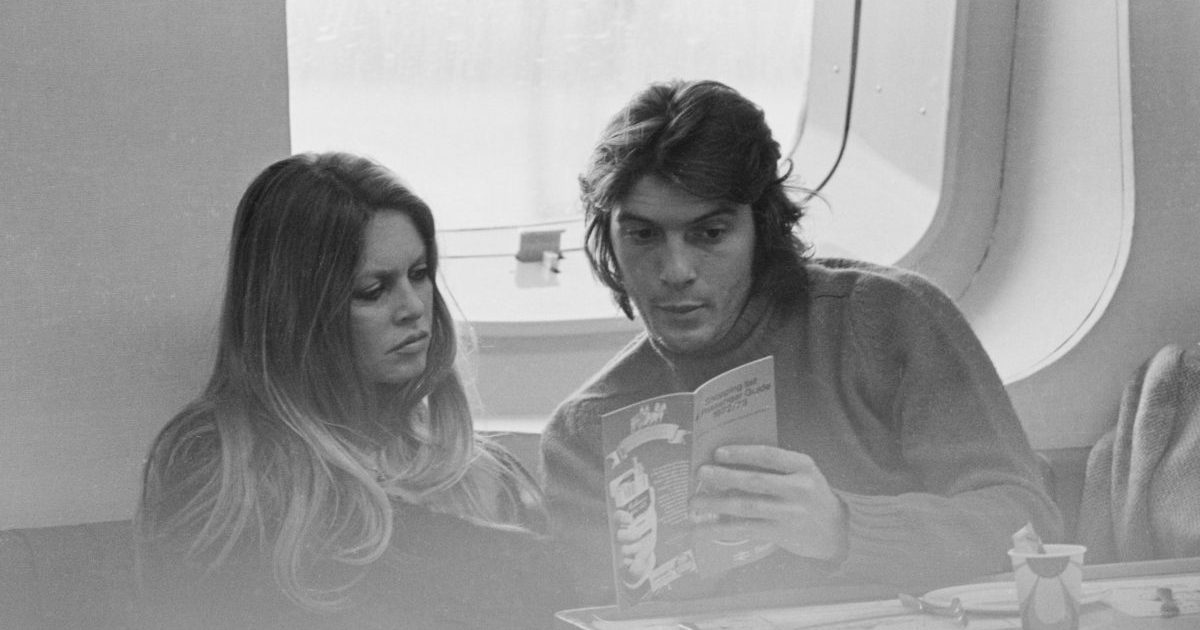 Credit: Hulton Archive/Getty
In December 1952, Bardot married director Roger Vadim when she was just 18. It lasted a short four years no thanks to Bardot's infidelity which she was transparent about in the wake of their divorce. "I have always looked for passion," she said. "That's why I was often unfaithful. And when the passion was coming to an end, I was packing my suitcase."
Richard Burton and Elizabeth Taylor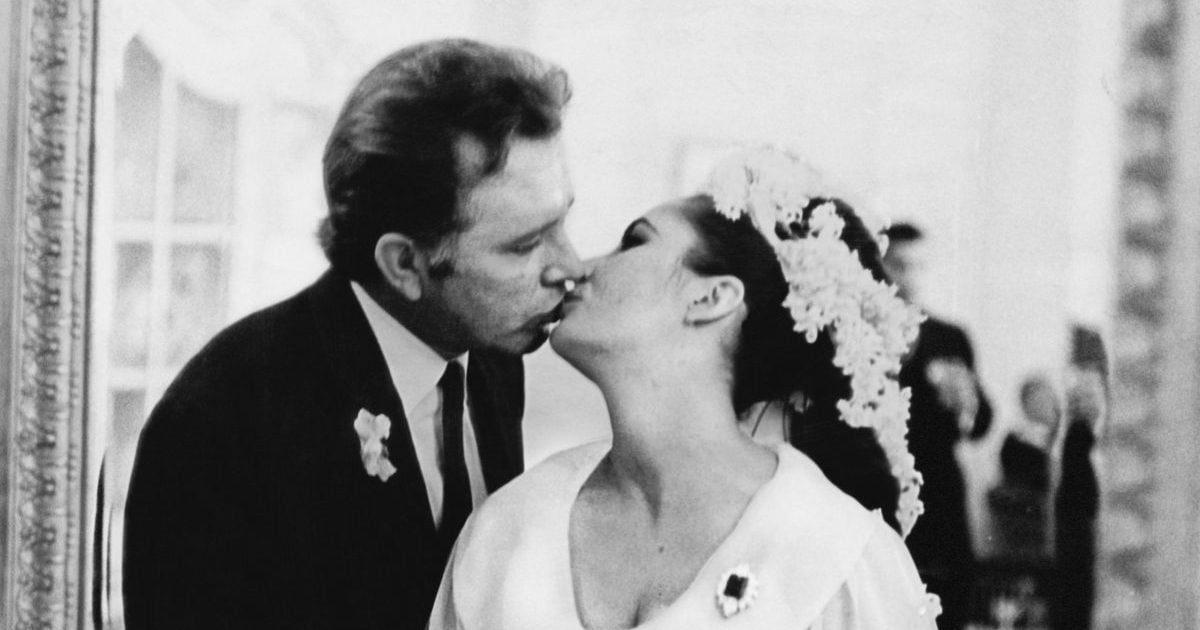 Credit: William Lovelace/Getty
Richard Burton and Elizabeth Taylor's relationship didn't have the tidiest beginning. When they began an affair on the set of Cleopatra in 1962, Taylor was married to actor Eddie Fisher. The controversial pair wed in 1964 and managed to keep things going - no matter how tumultuous they were - for ten years before divorcing. A year later, in 1975, Burton and Taylor reconciled and married for the second time, though this would only last nine months. Burton's raging alcoholism was to blame for both.
Frank Sinatra and Mia Farrow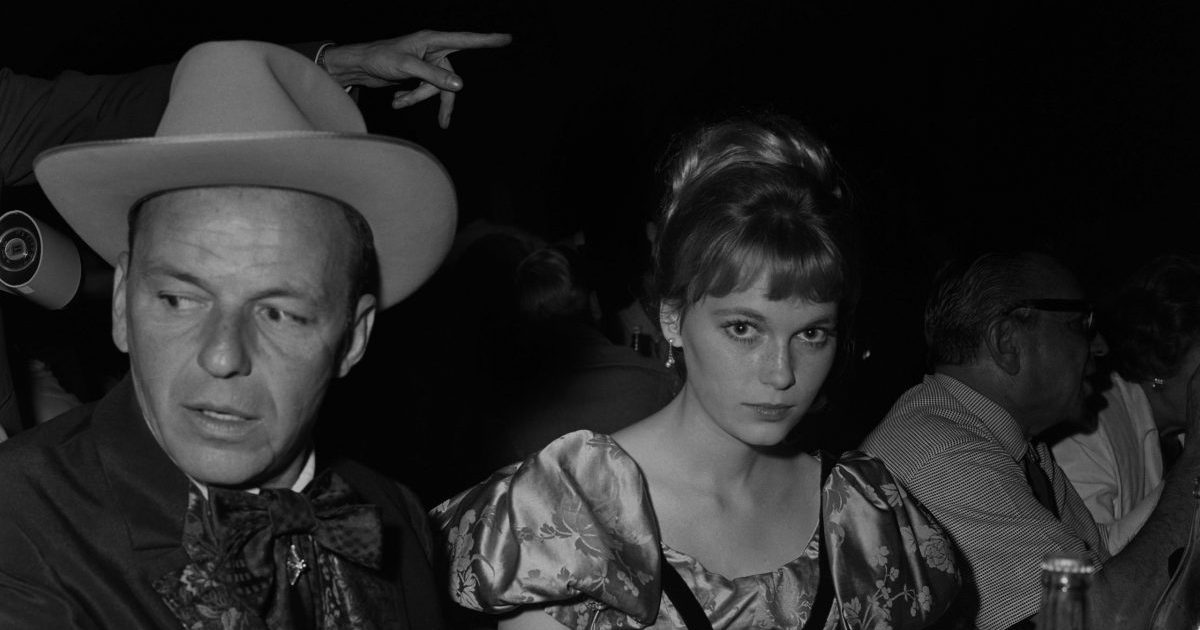 Credit: Earl Leaf/Getty
These two were never destined to last long given their age gap. They married in Las Vegas in 1966. Unfortunately, Sinatra saw her as a housewife while Farrow wanted to pursue her career further. After the release of Rosemary's Baby in 1968, the two divorced. Sinatra stayed smitten with Farrow for the rest of his life; she would go on to claim that Sinatra possibly fathered her son Ronan while she was in a relationship with Woody Allen. Ronan Farrow, however, poured cold water on the idea, writing that "we're all 'possibly' Frank Sinatra's son."
Steve McQueen and Ali McGraw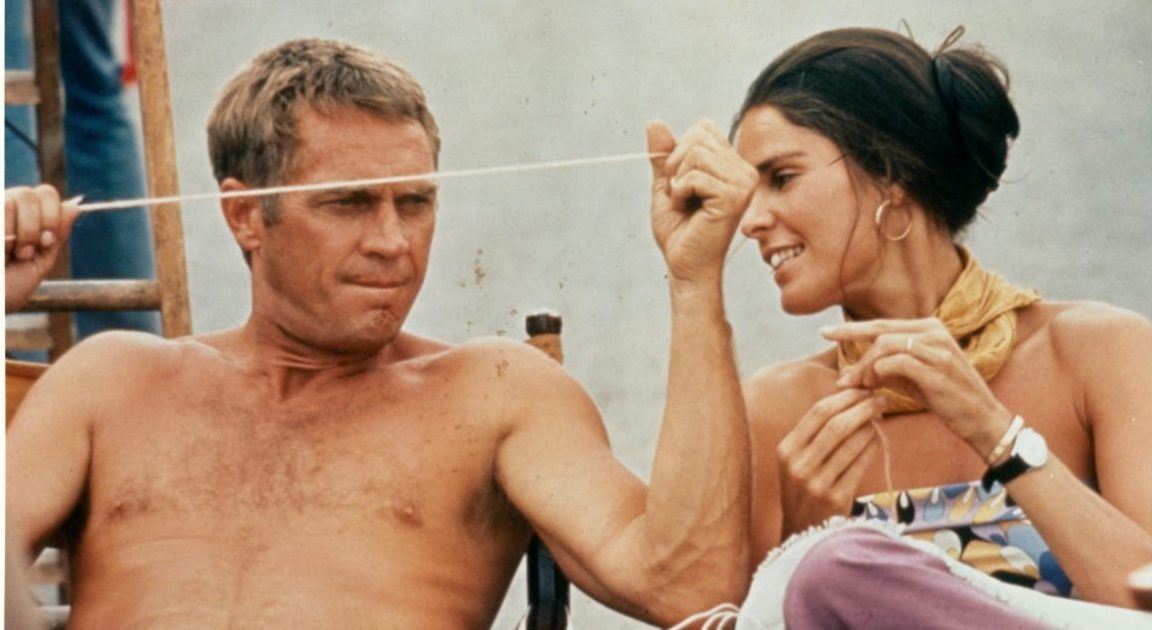 Credit: Getty Images
This odd pair met on the set of the 1972 film The Getaway and instantly hit it off. The marriage, however, was anything but a happy-ever-after. McQueen, an old school kind of man, boorish and irritable, didn't take too well to any whiff of domesticity and had allegedly booked a room at the Beverly Wilshire hotel in LA for unfaithful encounters whenever he was in the mood. He was also a keen drug user. McGraw accused McQueen of putting an end to her burgeoning film career for his own personal benefit.
Priscilla Presley and Elvis Presley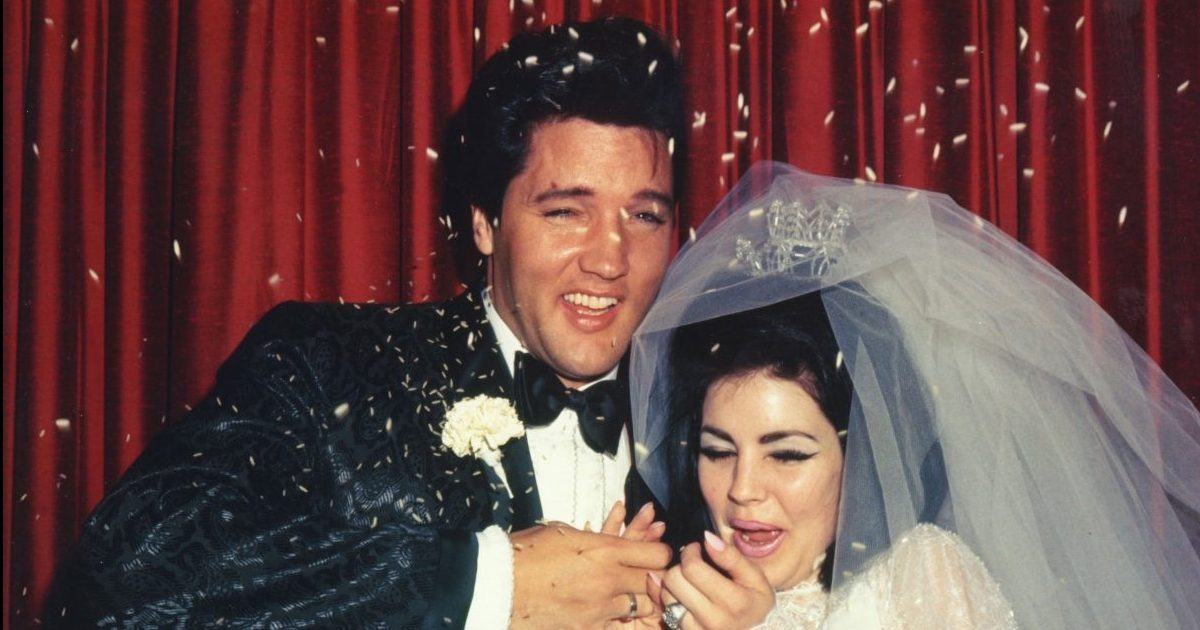 Credit: Michael Ochs/ Getty
Elvis first met Priscilla back in the late 1950s and it wasn't until 1967 that the King decided to make an honest woman of her. Though he wasn't so honest himself, with his eye often wandering. In 1973, the pair divorced after one accusation too many. Priscilla claimed that Elvis refused to have sex with any woman who had given birth, including herself. This may have led to her affair with karate instructor Mike Stone, whom Elvis had to be talked out hiring a hitman to kill.
Cher and Sonny Bono
Credit: Getty Images
Cher was married to Sonny Bono from 1969 until 1975. Together, they starred in their own TV show, even after they technically separated. Cher later referred to the marriage as "involuntary servitude" when divorcing Sonny. The proceedings were messy, with Cher accusing Sonny of withholding money from her and became embroiled in a custody battle over their child Chastity. Even years later, Cher recalled who Sonny was a "terrible husband" who "hurt her in many ways."
Sylvester Stallone and Brigitte Nielsen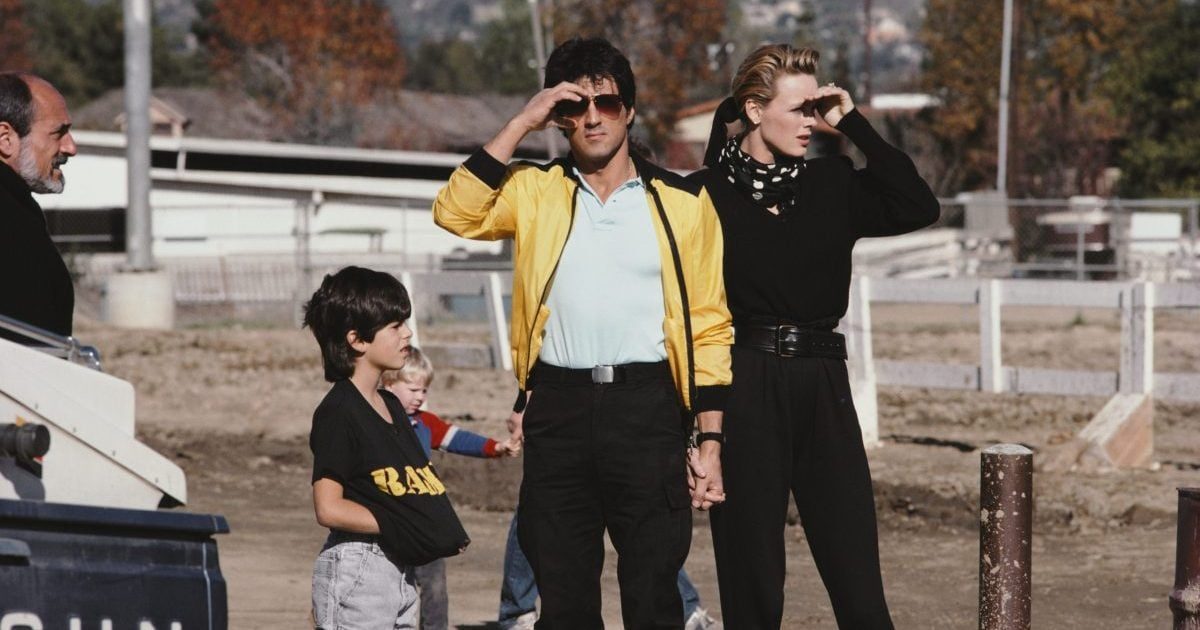 Credit: Ron Wolfson / Michael Ochs Archives / Getty Images
The Rocky Balboa star married model Brigitte Nielsen in December 1985 in Beverly Hills, California. Nielsen received flak at the time, with some accusing her of only marrying Stallone to better her career. Though in the aftermath of the divorce two years later, Nielsen claimed that he had "begged" her to marry him. "The biggest misconception, while I was with Sylvester, was the fact that everybody thought I married him because of money. They didn't understand that he begged me to marry. He begged me!"
Madonna and Sean Penn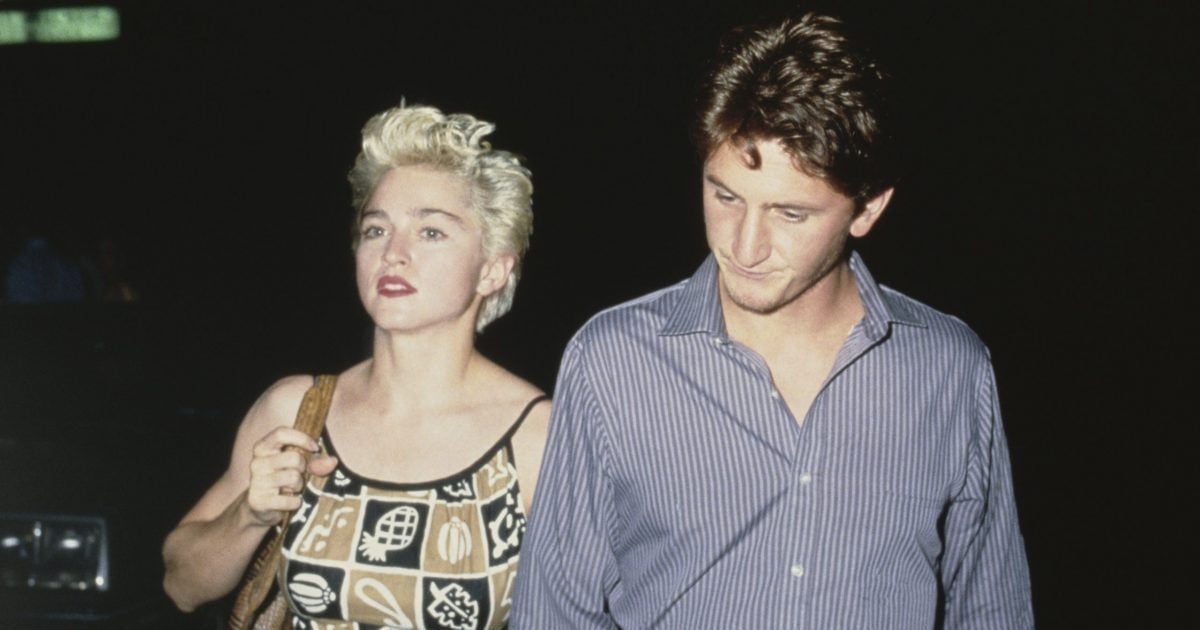 Credit: Michael Ochs Archive/Getty
Madonna and Sean Penn's marriage from 1985 to 1989 may have been one of the highest-profile marriages of the time, but it was also tarnished with paparazzo scuffles and accusations of domestic assault. Penn's unshakeable taste for bursts of violent jealousy caused crack after crack in their brief union. One night, he attacked songwriter David Wolinski in a nightclub after the actor thought he was kissing Madonna.
Burt Reynolds and Lorni Anderson
Credit: Getty
Burt Reynolds was married to actress Lorni Anderson from 1988 to 1994. He left Anderson after falling in love with a cocktail waitress called Pam Seals. Though in Burt's eyes, it was Lorni that triggered the divorce after he caught her cheating. He lamented the marriage saying he should've never married an actress. Lorni, in turn, accused of Burt of being prone to violent rage thanks to his drug habit.
Donald Trump and Ivana Trump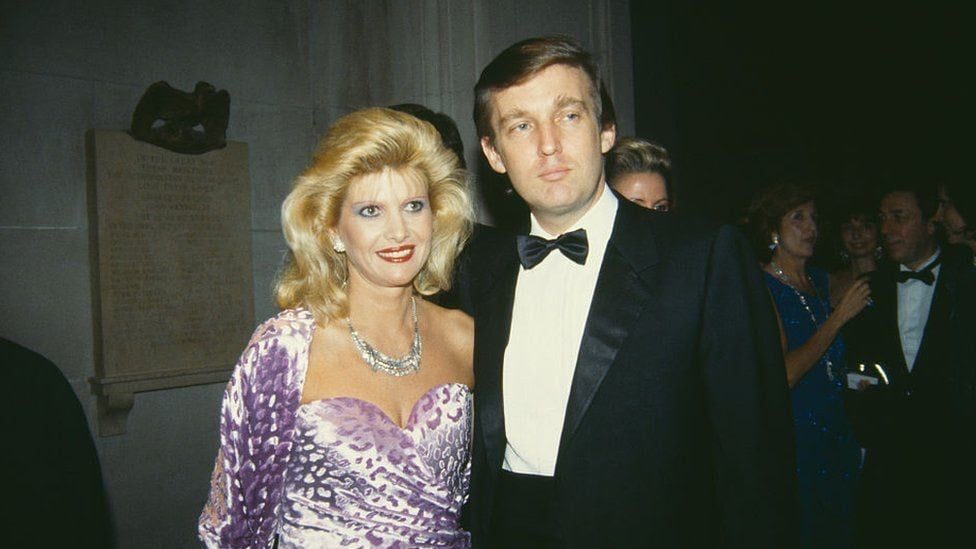 Credit: Getty
Donald Trump met Ivana in 1976 and married a year later. Throughout the 80s, they were the stereotypical power couple, working on Trump Tower and the restoration of the Grand Wyatt. Things came to a sticky end in 1992 when Trump's affair with Marla Maples became public knowledge. Donald was unflinching in the wake of the divorce, claiming his life was "a bowl of cherries" and that he would've continued seeing Marla regardless. He and Ivana had three children together: Donald Jr, Ivanka and Eric.
Ted Danson and Casey Coates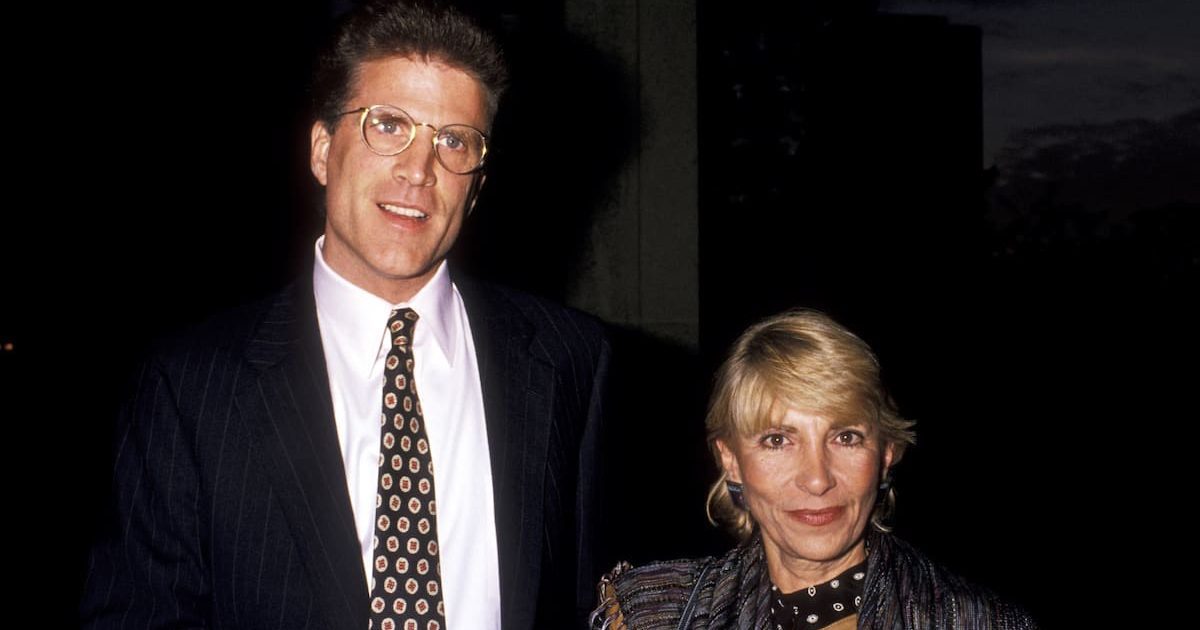 Credit: Getty
Ted Danson was the biggest thing on television back in the 1980s when he starred as Sam on Cheers. His marriage to Casey Coates was marred by troubles. Coates suffered a stroke when giving birth to their first child. Though he supported her during this time, he eventually cheated on her with Whoopi Goldberg. Coates received a $30 million divorce settlement.
Kevin Costner and Cindy Silva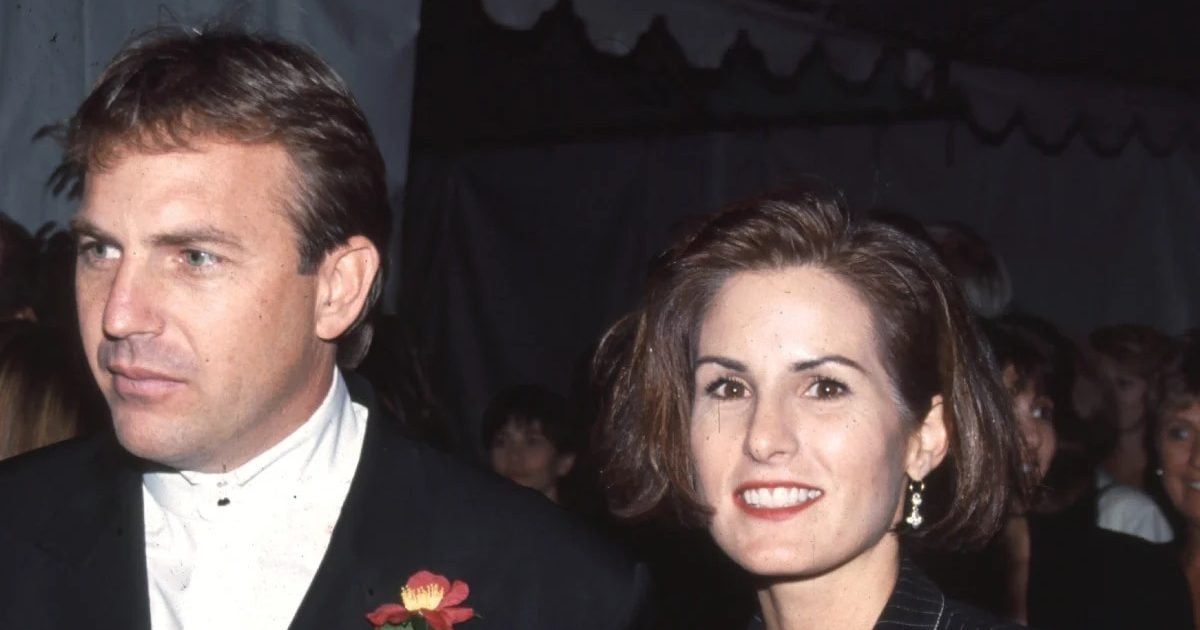 Credit: Michael Ochs/Getty
Kevin Costner married his university sweetheart in 1978, long before his A-list Hollywood days. Once Costner's career took off, however, things took a predictable turn. Costner and Silva ended up divorcing in 1994. Costner went on to have several relationships with models and other women in public life, eventually marrying handbag designer Christine Baumgartner in 2004.
Michael Douglas and Diandra Luker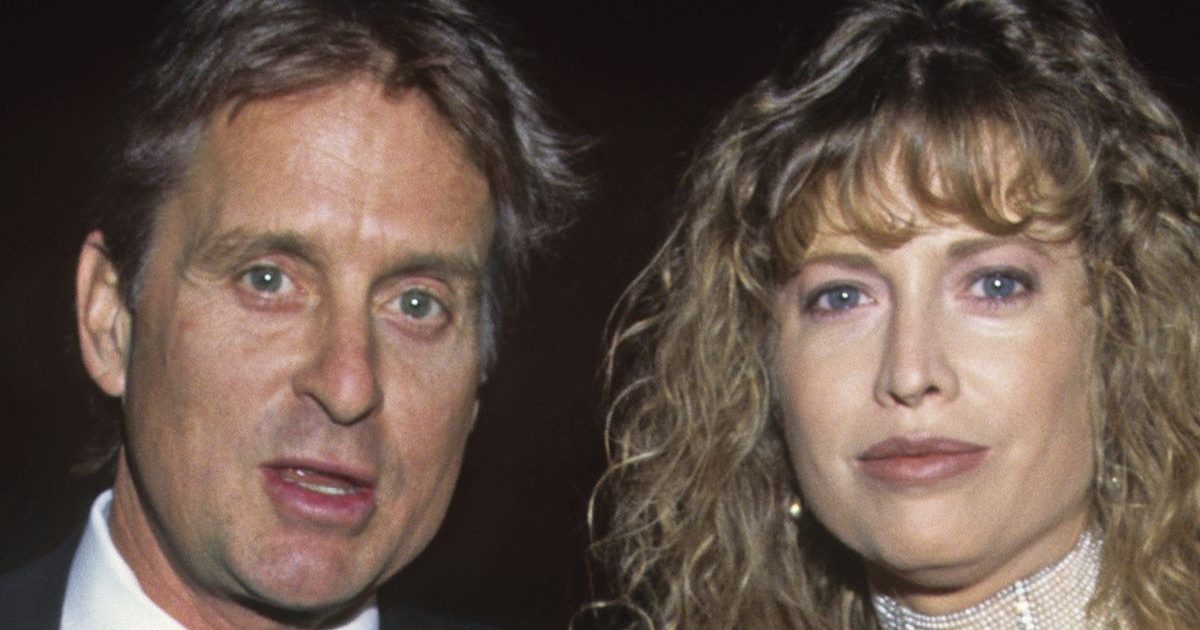 Credit: Getty
Hard as it may be to believe given his subsequent lothario reputation, Michael Douglas was married to Diandra Luker for a whopping 32 years before a costly divorce in 1995. While Douglas denied any chance of him being a sex addict after his roles in Fatal Attraction and Basic Instinct, he did enter rehab for substance abuse in 1993 and Luker claimed "the other women" made their marriage difficult. Luker is reported to have come away from the divorce with a cool $45 million. Douglas later married Catherine Zeta Jones with whom he shares two children.
Neil Diamond and Marcia Murphy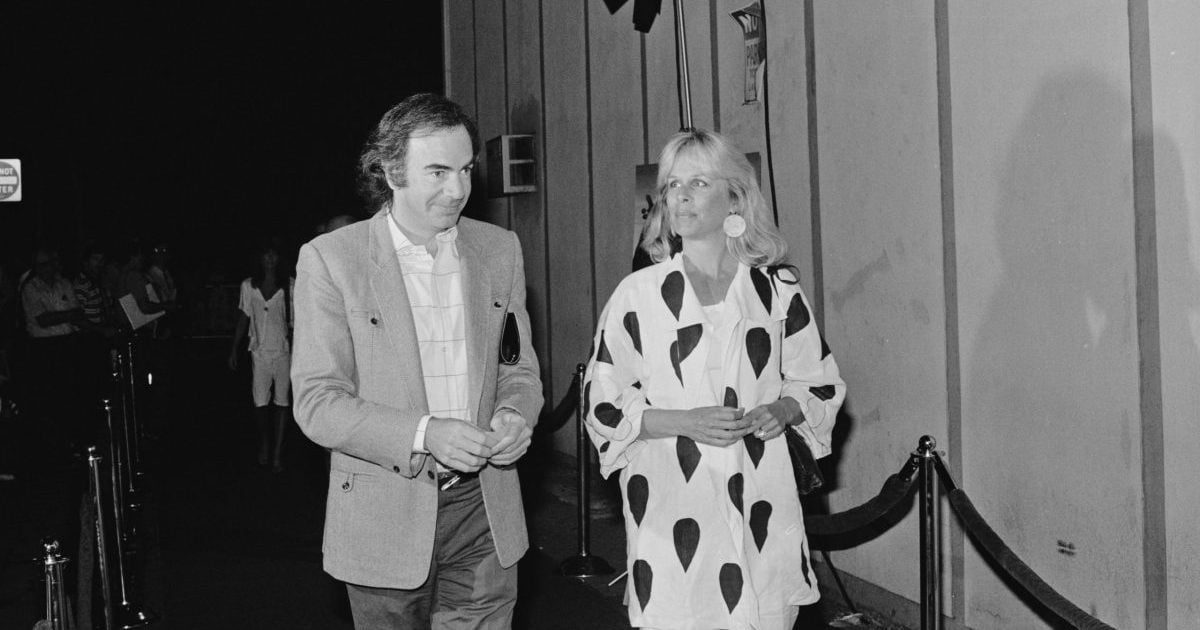 Credit: Ron Wolfson/Getty
Marcia Murphy was working as a TV producer when she met Neil 'Sweet Caroline' Diamond. They enjoyed (for the most part) a 25-year marriage before going their separate ways in 1996 after rumours spread about Diamond's infidelity. Murphy walked away with a huge chunk of Diamond's wedge, $150 million to be correct, at the time one of the biggest ever.
Rupert Murdoch and Anna Mann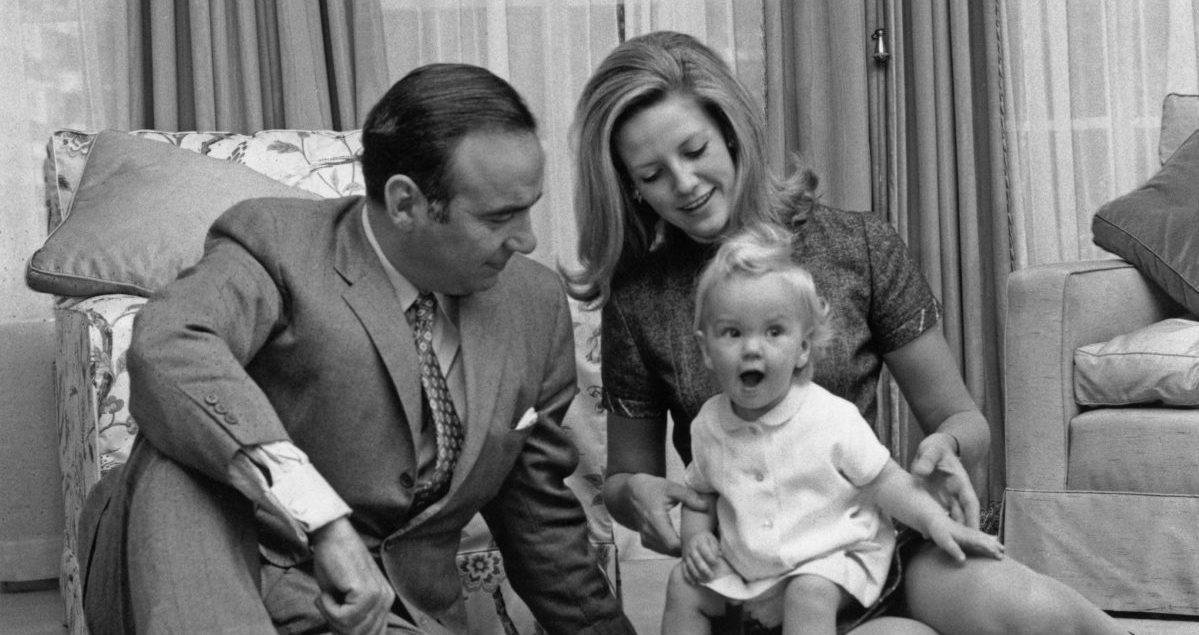 Credit: Hulton Archive/Getty
The idea of falling in love at News Corporation may seem bleak to some, but it was joyous for Rupert Murdoch and Anna Mann. Their marriage lasted 31 years until the two called it quits in 1998, with Mann receiving a $100 million settlement. She later referred to Rupert as "hard, ruthless and determined" adding, "This was not just the end of my marriage. It was the end of a whole life."
James Cameron and Linda Hamilton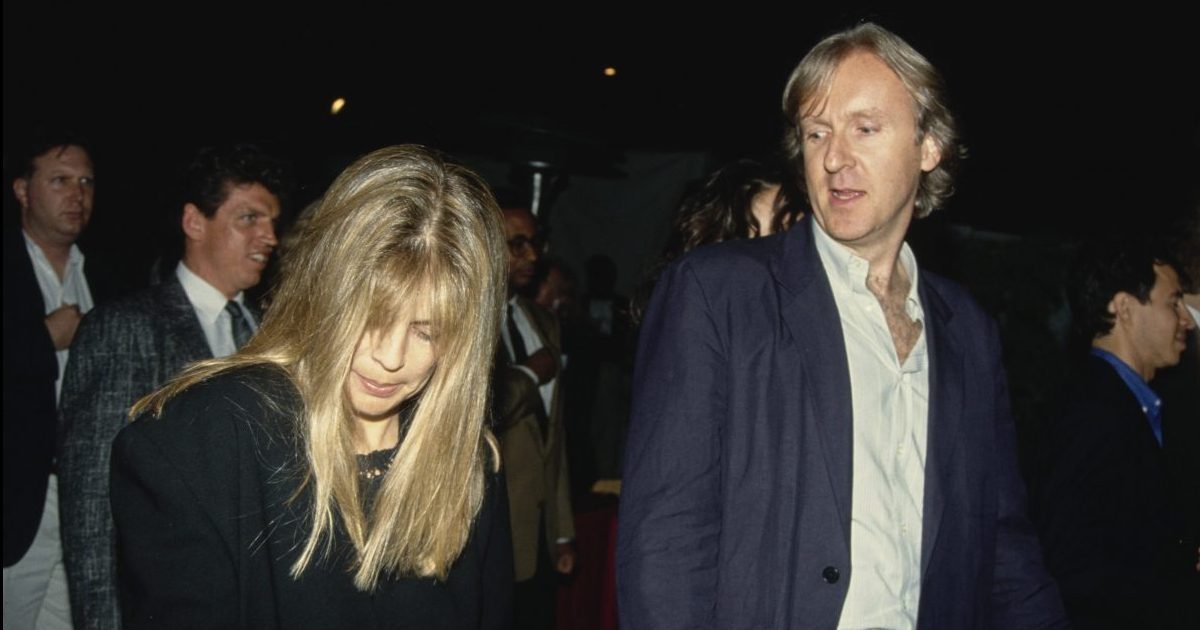 Credit: Vinnie Suffante/Getty
James Cameron was the new kid on the block when the Terminator was released back in 1984. On the set, he fell in love with and began a relationship with actress Linda Hamilton. They married in 1997 only to divorce two years later, apparently thanks to Cameron wanting to dip his finger into a few other pies, including films. Hamilton claimed Titanic was the real 'mistress' he left for her. Nerd!
Pamela Anderson and Tommy Lee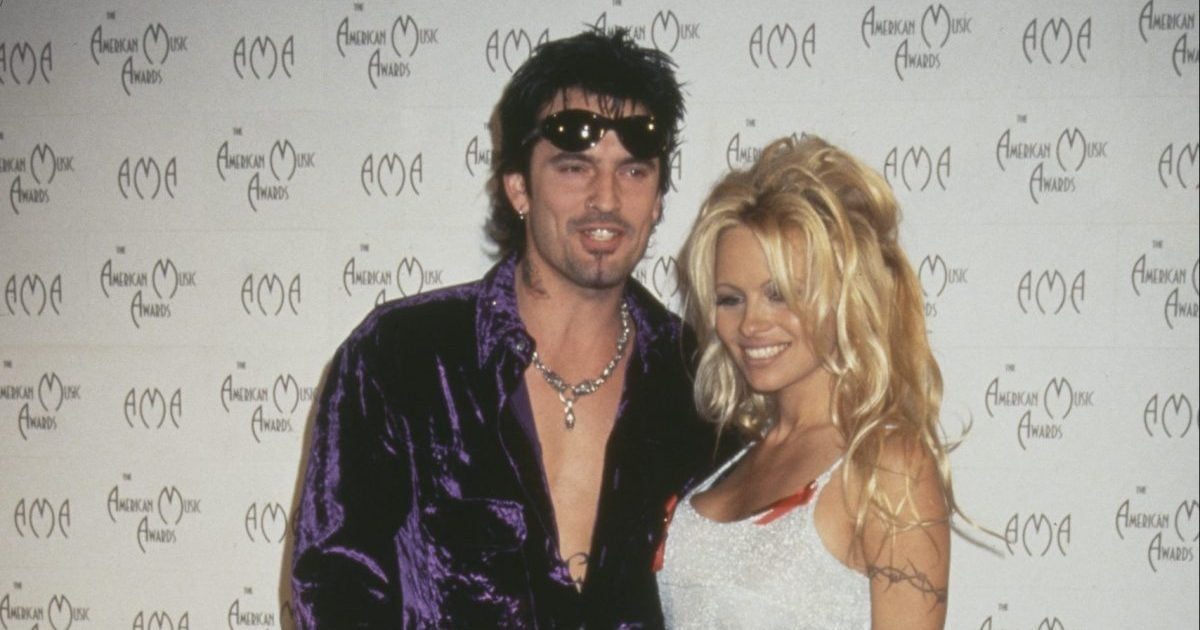 Credit: Getty
Tommy Lee had his eyes set on Baywatch babe Pamela Anderson before she even knew who he was. Within 48 hours of meeting each other, the pair got married in a casual affair on the beach. From 1995 to 1998, the hectic marriage was blighted by a sex tape, drugs and rock and roll. After giving birth to two songs, Brandon and Dylan, Pamela filed for divorce. In May 1998, Tommy was jailed for six months for assaulting Pamela.
Mick Jagger and Jerry Hall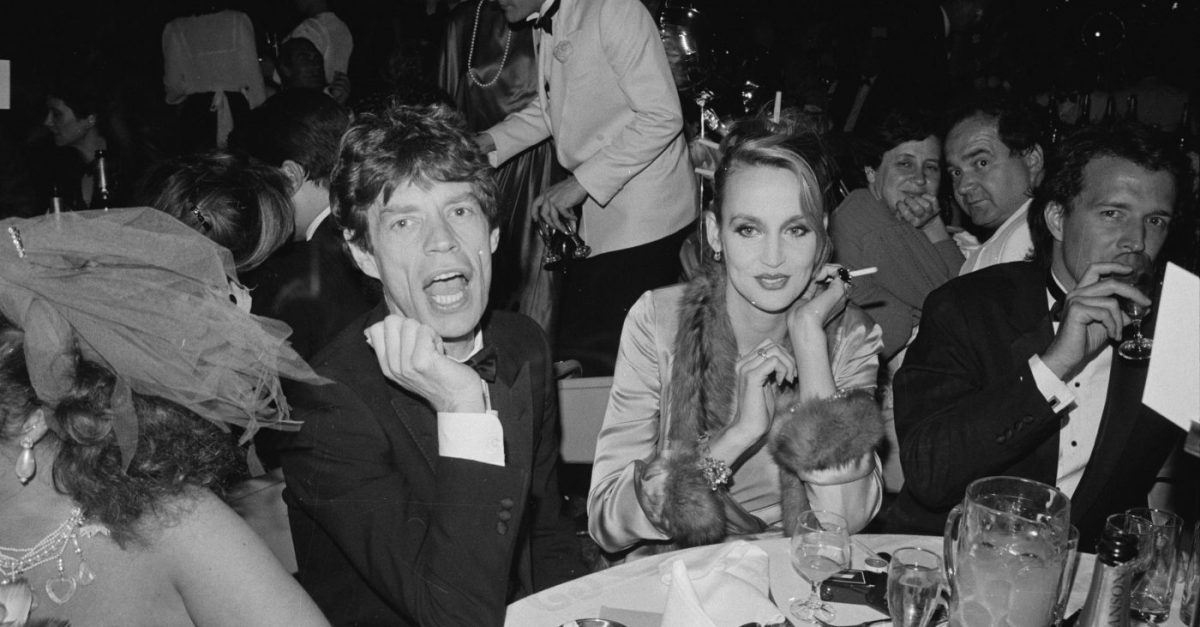 Credit: Michael Ochs/Getty
Mick Jagger and Jerry Hall were an item long before they decided to get married in 1990. Hall was one the best known supermodels of the time when Jagger rubbed elbows with her in the late 70s (and stealing her from Roxy Music's Bryan Ferry). Such is the reputation of Jagger, that their marriage was sullied by constant rumours of infidelity, which all became too much when the Rolling Stones singer fathered another child in 1999. They divorced the same year.
Arnold Schwarzenegger and Maria Shriver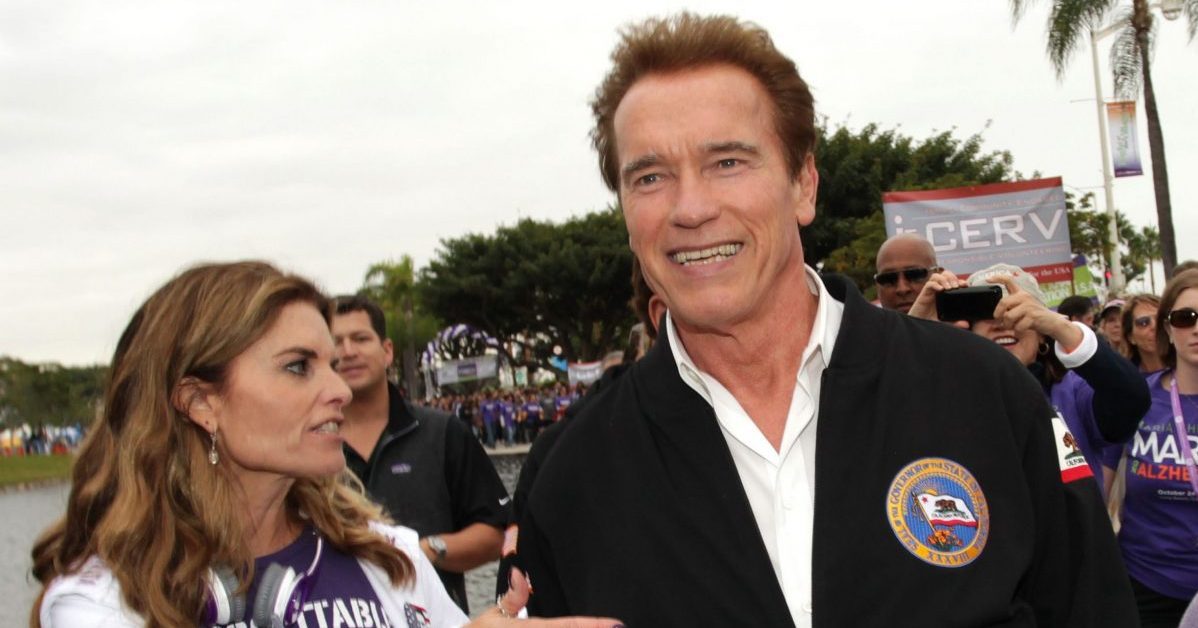 Credit: Getty
Arnie and Maria's union seemed to defy Hollywood standards. There we had an A-list couple, blissfully settled and monogamous, for the whole world to see. Their marriage had gone on 25 years when she found out in 2011 that the former Governor of California had knocked up the housemaid eleven years prior. Their divorce ended up being one of the longest, most exhausting in celebrity history, only finalised in 2021, a decade after first separating.
Ryan Phillipe and Reese Witherspoon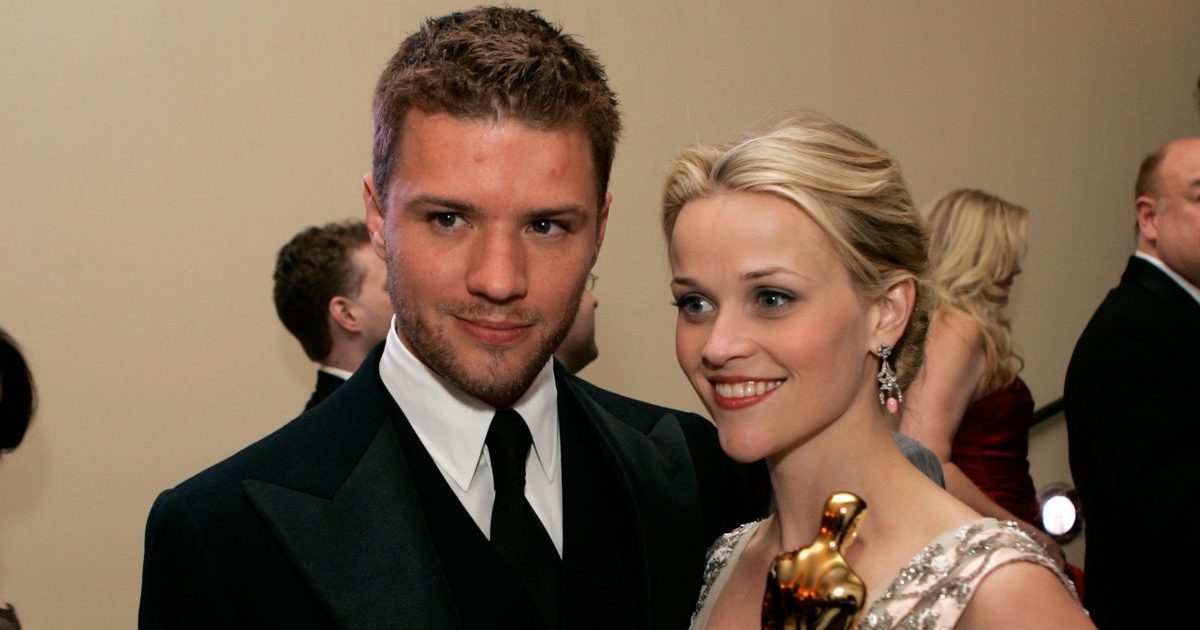 Credit: Kevin Winter/Getty
After starring together in Cruel Intentions, Reese Witherspoon and Ryan Phillipe followed in the tracks of their characters by falling in love. Though things weren't going so well. By 2002, Witherspoon revealed the two were attending couples therapy. Then in 2006, they announced their divorce. Witherspoon accused Phillipe of having an affair with his Stop-Loss co-star Abbie Cornish.
LeAnn Rimes and Dean Sheremet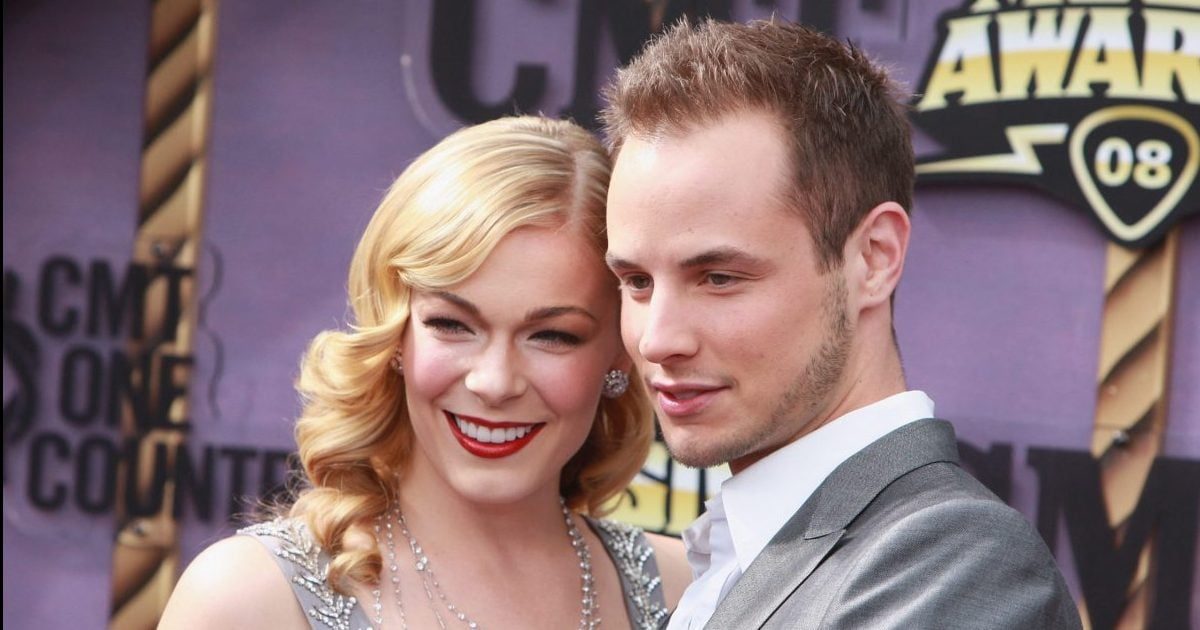 Credit: Getty
LeAnn Rimes had been married to dancer Dean Sheremet for eight years when he publicly admitted to cheating on her in a 2010 interview with People. "I did one of the most selfish things that I possibly could do, in hurting someone else," she said. "I take responsibility for everything I've done. I hate that people got hurt. But I don't regret the outcome." Sheremet was also very open about the end of the marriage, calling it a "f***ing disaster." All's well that ends well!
Tom Cruise and Nicole Kidman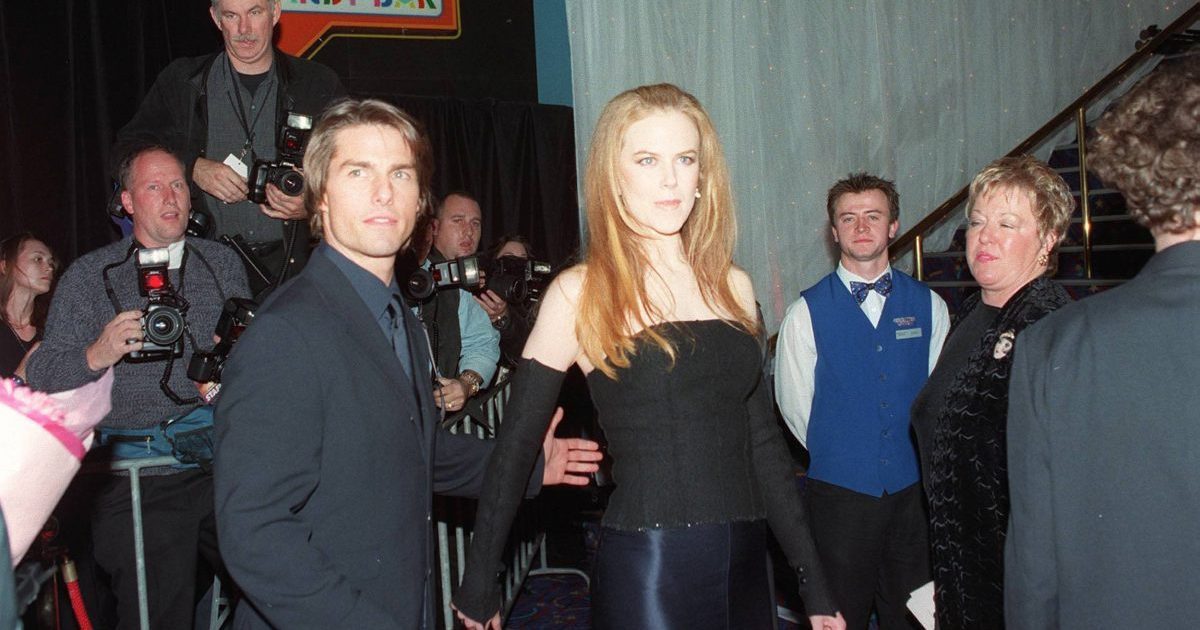 Credit: Patrick Riviere/Getty
Bizarrely enough, the exact moment Nicole Kidman's divorce from Tom Cruise was finalised is caught on camera. The Aussie actress can be seen leaving her attorney's office throwing her arms in the air with relief. "No more Scientology!" she probably said. "Get me a country singer! Pronto!" During their eleven-year marriage from 1990 to 2001, the couple adopted two children together, who Tom was apparently trying to get on the Scientology train. His increasing devotion to the religion is alleged to have been the catalyst for their divorce.
Gwen Stefani and Gavin Rossdale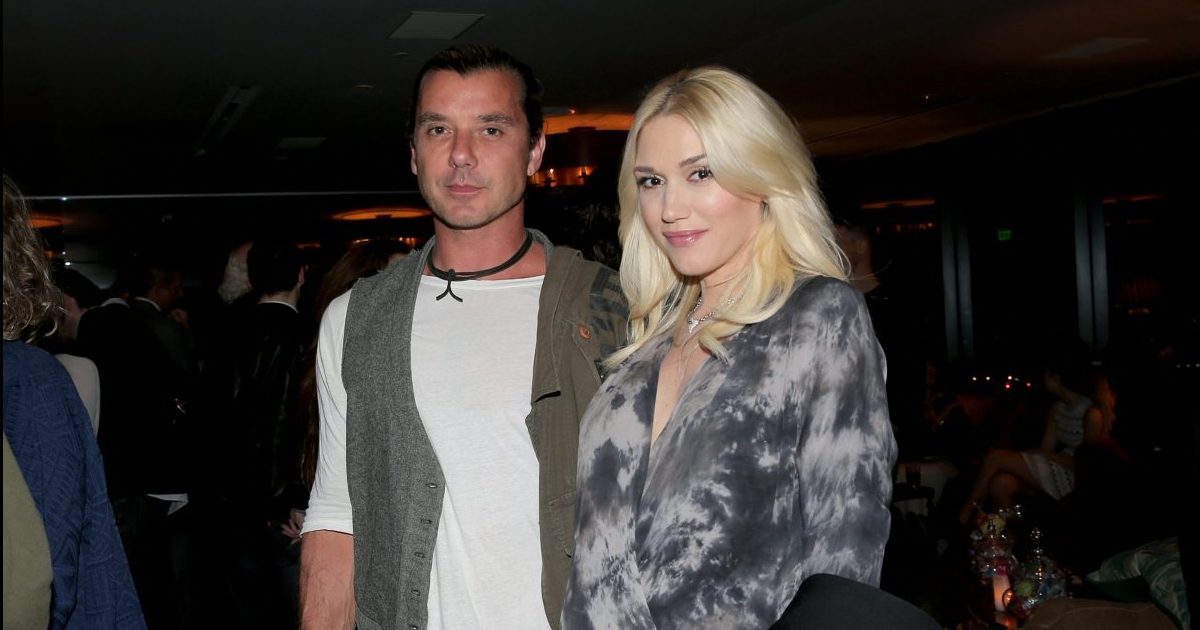 Credit: Getty
Gwen Stefani and Gavin Rossdale were hot property when they hooked up in the 1990s. She was the singer of No Doubt, he was the singer of Bush. Together, they enjoyed fourteen years of marriage between 2002 and 2016. Though never clarified by either party, rumour had it that Rossdale had cheated on Stefani with their kids' nanny. Following the split, Stefani released the song "Used to Love You" that included the lyrics, "I don't know why I cry/But I think it's cause I remembered for the first time/Since I hated you/That I used to love you." Thanks a lot, Gav!
Kelsey and Camille Grammer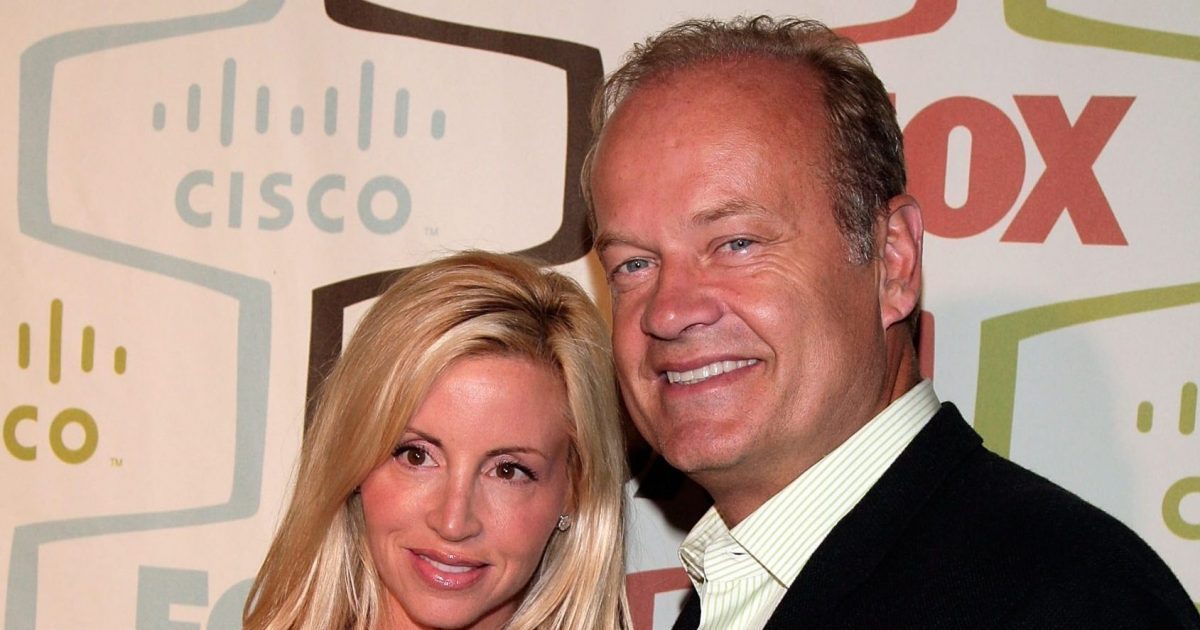 Credit: Kevin Winter/Getty
This couple's marriage was doomed from the get-go according to Kelsey who later admitted: "I think what I was trying to do was sell it to myself. There was this small voice in the back of my head saying, 'This isn't going to work.' But I stuck to it." After the end of his sitcom Frasier, Kelsey went on to star in The Real Housewives of Beverly Hills with Camille, something he called his "parting gift" before divorcing her in 2010. "It was my way of saying, 'Look, you always wanted to be famous. Here you go,'" he added.
Heidi Klum and Seal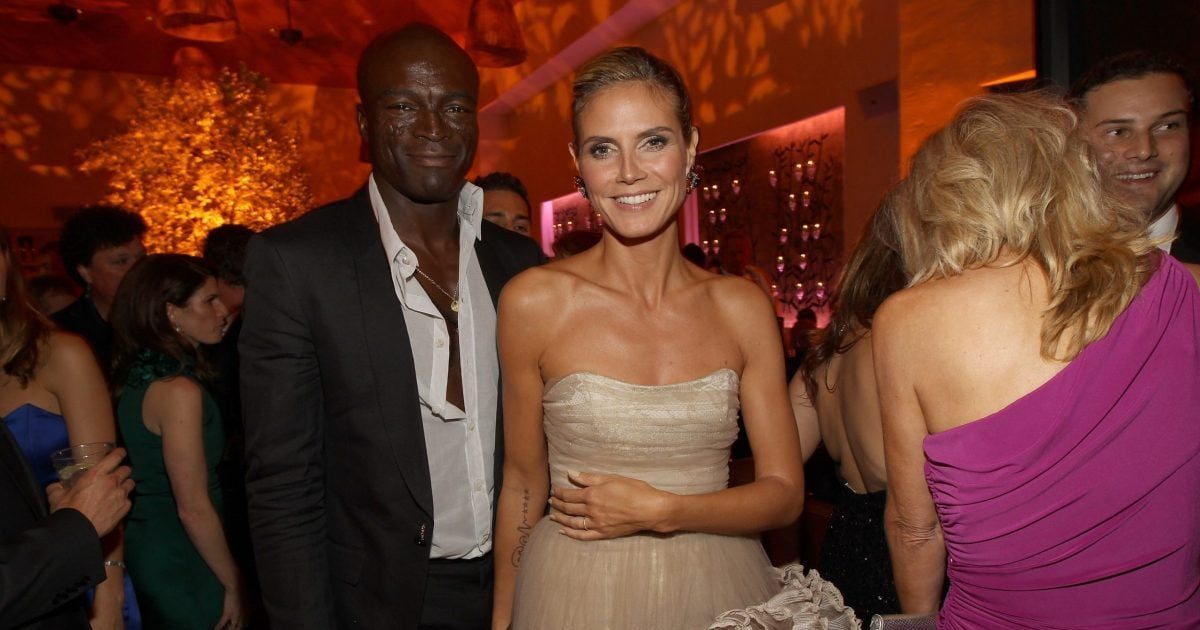 Credit: Getty
When Heidi Klum and Seal split in 2012 after seven years, they released a statement calling the divorce amicable and they they would "continue to love each other very much." Now this may be true, but for a while there things got a little messy. It emerged that Klum was dating her bodyguard. Seal, enraged, told TMZ: "Whilst I didn't expect anything better from him [the bodyguard], I would have thought that Heidi would have shown a little more class and at least waited until we separated first before deciding to fornicate with the help, as it were." Klum's rep said it was "sad that Seal has to resort to false accusations."
Jessica Simpson and Nick Lachey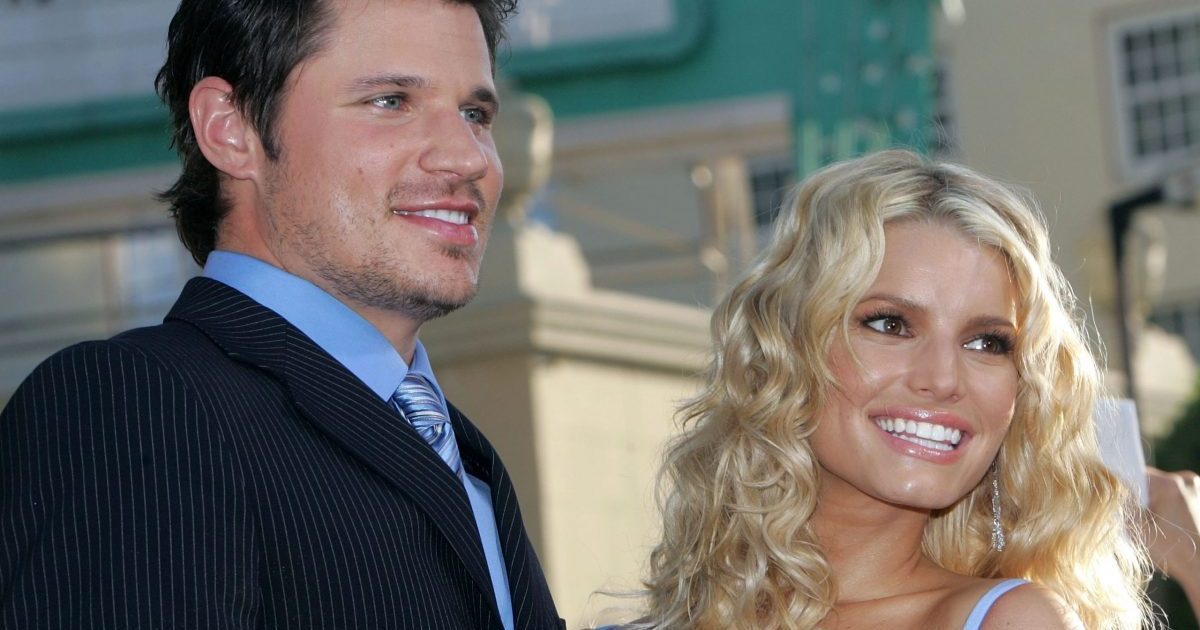 Credit: Kevin Winter/Getty
Jessica Simpson and Nick Lachey haven't remained on good terms outside of their divorce. In her 2020 memoir Open Book, Simpsons recounts filing for divorce in November 2005. "Divorce is messy. I know he came home [after I moved my stuff out] and was furious," she wrote. "Nick felt like he'd been robbed, and I know he told someone, 'She even took my damn dog.' I wish we were the kind of people who could divorce and stay friends. We weren't, and I regret that my actions hurt him."
Jesse James and Sandra Bullock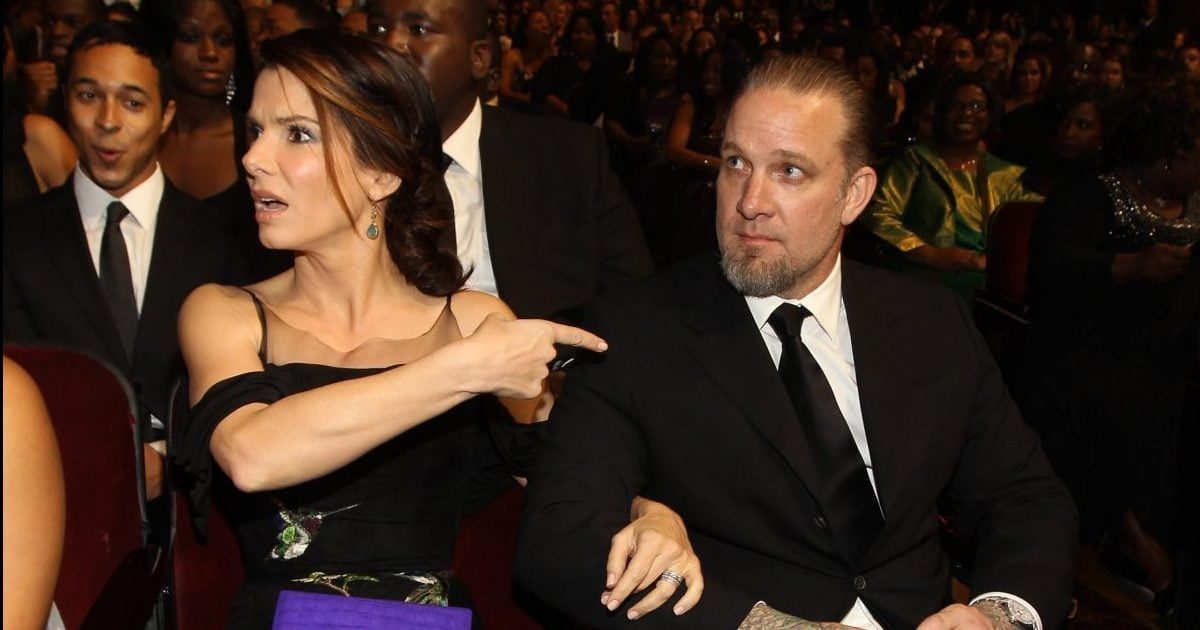 Credit: Christopher Polk/Getty
Not that Jesse James. Douchebag biker bro Jesse James. He married actress Sandra Bullock in 2005 after meeting on the set of his Discovery Channel show, Monster Garage. In 2010, it was revealed that James had cheated on her with a string of women. "Yeah, I did cheat on my wife, yeah," he eventually said. "I stood up and took accountability for it and apologized." Sandra later adopted a son and a daughter, whom she is raising with her partner, Bryan Randall.
Jennifer Garner and Ben Affleck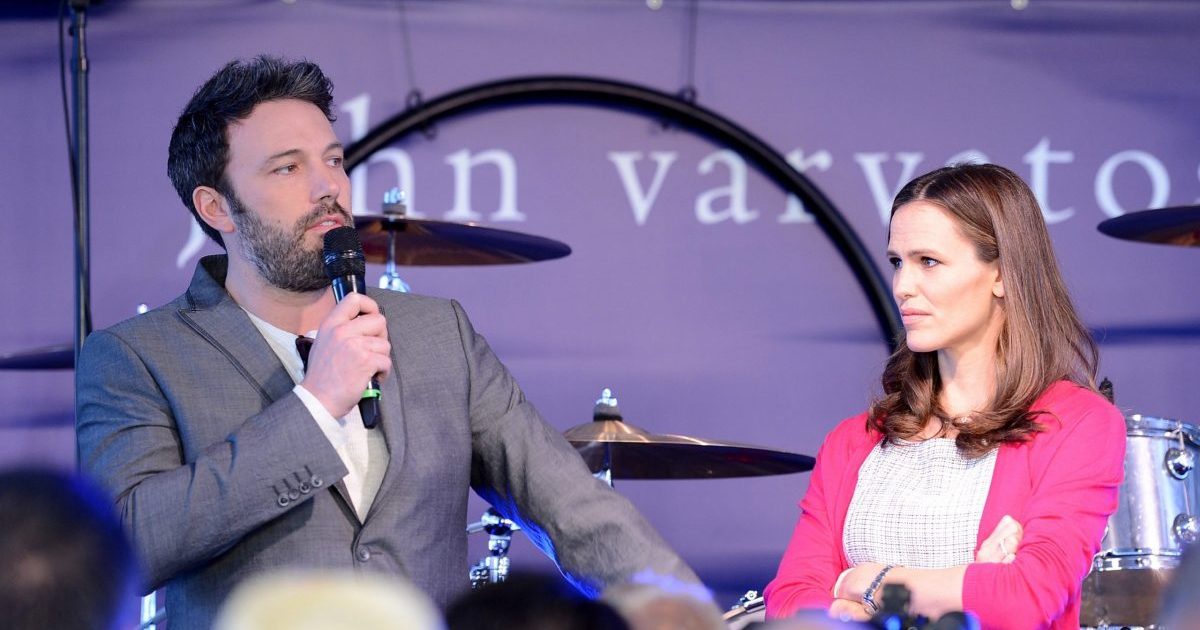 Credit: Getty
I think it's fair to say the divorce of Jennifer Garner and Ben Affleck caught everyone off their guard. Theirs was a marriage that seemed so normal, almost boringly normal. When Ben Affleck won Best Picture at the 2013 Oscars for his film Argo, however, he made headlines by calling their marriage "work." In 2015, they announced their separation. A divorce came two years later. In a subsequent Vanity Fair interview, Garner spoke about Affleck's famous back tattoo: "You know what we would say in my hometown about that? 'Bless his heart.' A phoenix rising from the ashes. Am I the ashes in this scenario? I take umbrage. I refuse to be the ashes."
Johnny Depp and Amber Heard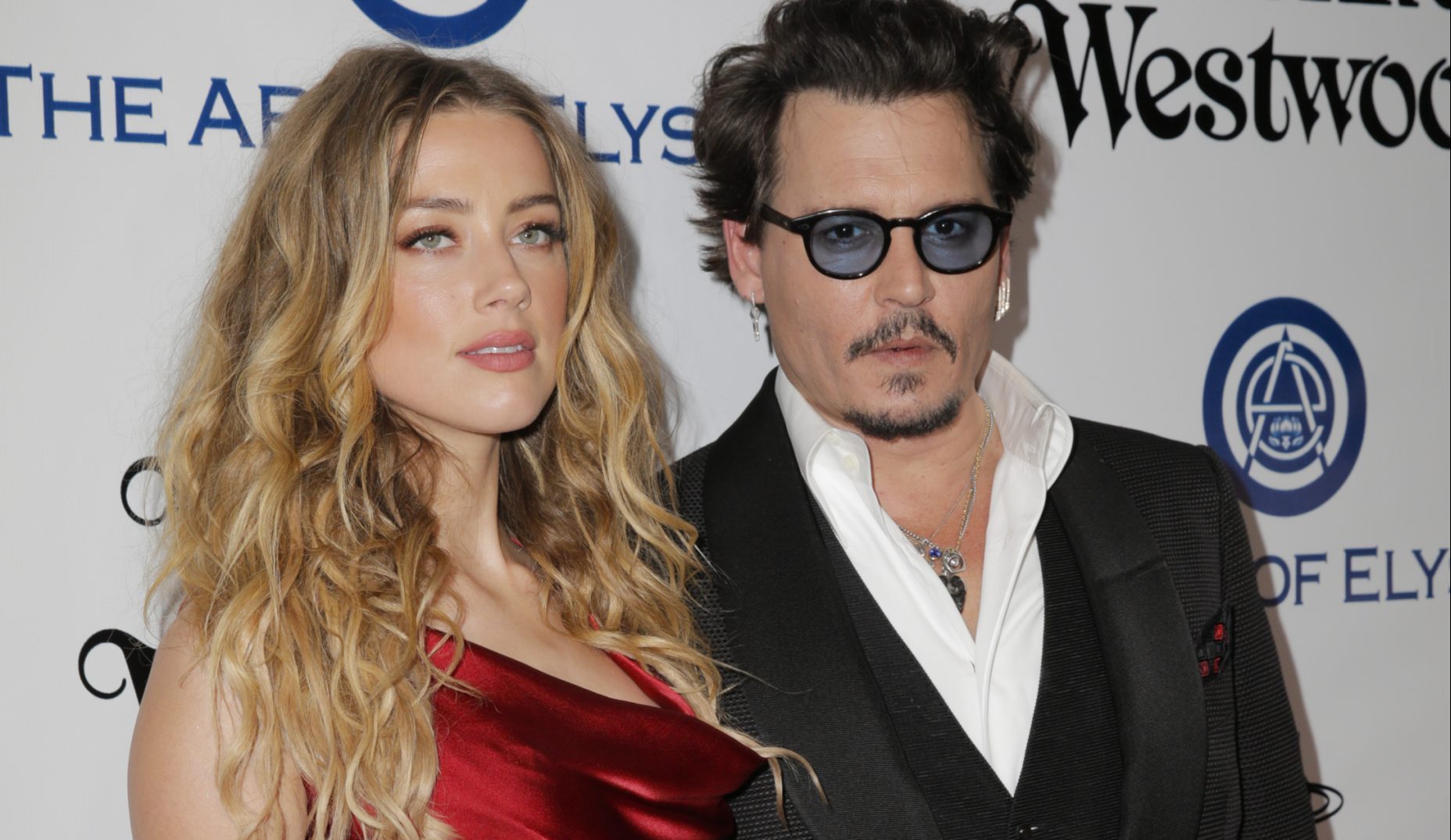 Credit: Alison Buck/Getty
When it comes to celebrity splits, it doesn't get much more public or acrimonious than the divorce of Johnny Depp and Amber Heard. The couple parted ways in 2017, amidst back and forth accusations of physical and emotional abuse, and Heard promised at the time to donate her entire share of the divorce settlement to a charity for women. However, the estranged couple's legal drama was far from over, and in 2022 they ended up back in court after Depp sued Heard for defamation. The televised trial was full of scandalous revelations – including that the Aquaman actress never donated the money from the divorce settlement – and after two months of legal sparring the jury handed victory to Depp.
Dr Dre and Nicole Young
Credit: Frazer Harrison/Getty
In 2021, Dr Dre and Nicole Young put pen to paper in a divorce settlement that awarded the latter $100 million and ended a 26 year marriage. The couple cited "irreconcilable differences" as the reason for the split, with court documents revealing that Young claimed Dre held a gun to her head on two separate occasions. As well as the large payout, which Dre was ordered to make in two instalments of $50 million, Young was also permitted to keep all of the jewellery she had amassed throughout their marriage as well as a Rolls Royce, Escalade limousine, Range Rover, and Spyder motorcycle.
Jana Kramer and Mike Caussin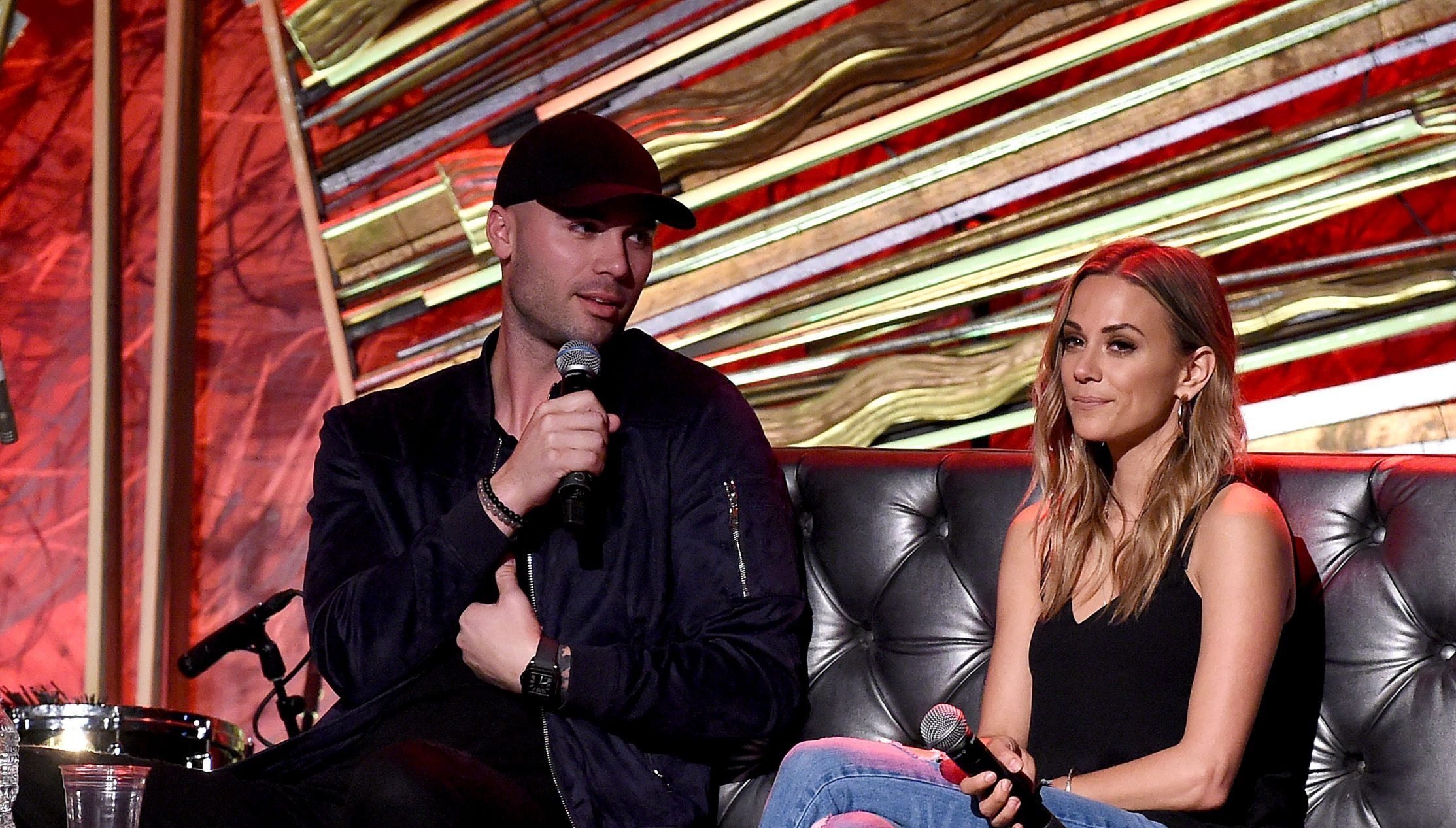 Credit: Jamie McCarthy/Getty
American country music star and actress Jana Kramer married NFL palyer Mike Caussin in 2015, barely a year after the couple began dating. Things were rocky from the off, with accusations of infidelity turning what should have been the honeymoon period into a tumultuous mess. The couple briefly split in 2016 and Caussin sought professional help for sex addiction, leading to a reconciliation in 2017. However, the treatment clearly didn't take, and Kramer and Caussin officially ended their marriage in 2021, citing "inappropriate marital conduct, irreconcilable differences and adultery."
Brad Pitt and Jennifer Aniston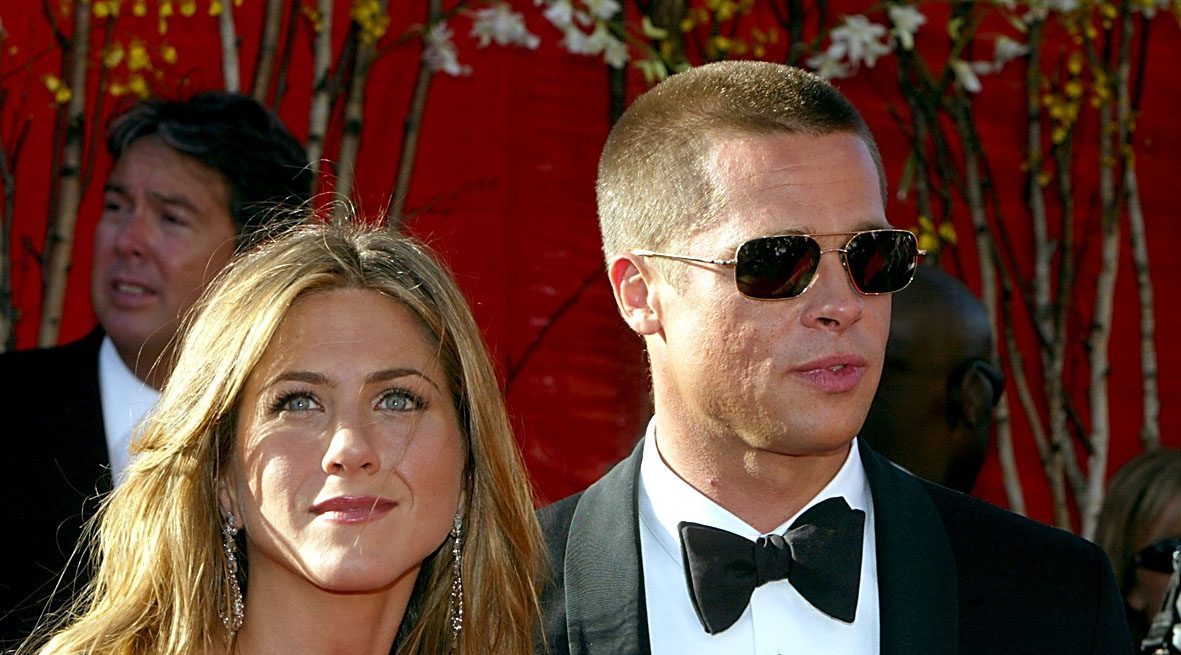 Credit: Kevin Winter/Getty
At one point the very definition of a power couple, Brad Pitt and Jennifer Aniston went their separate ways in 2005 after five years of marriage. Cracks first appeared after Pitt began working with Angelina Jolie on Mr. & Mrs. Smith, with speculation soon swirling in the media about a budding romance. Whilst the couple maintained at the time that their divorce wasn't the result of tabloid gossip, it later emerged that Pitt and Jolie did in fact fall for each other on set.
Kanye West and Kim Kardashian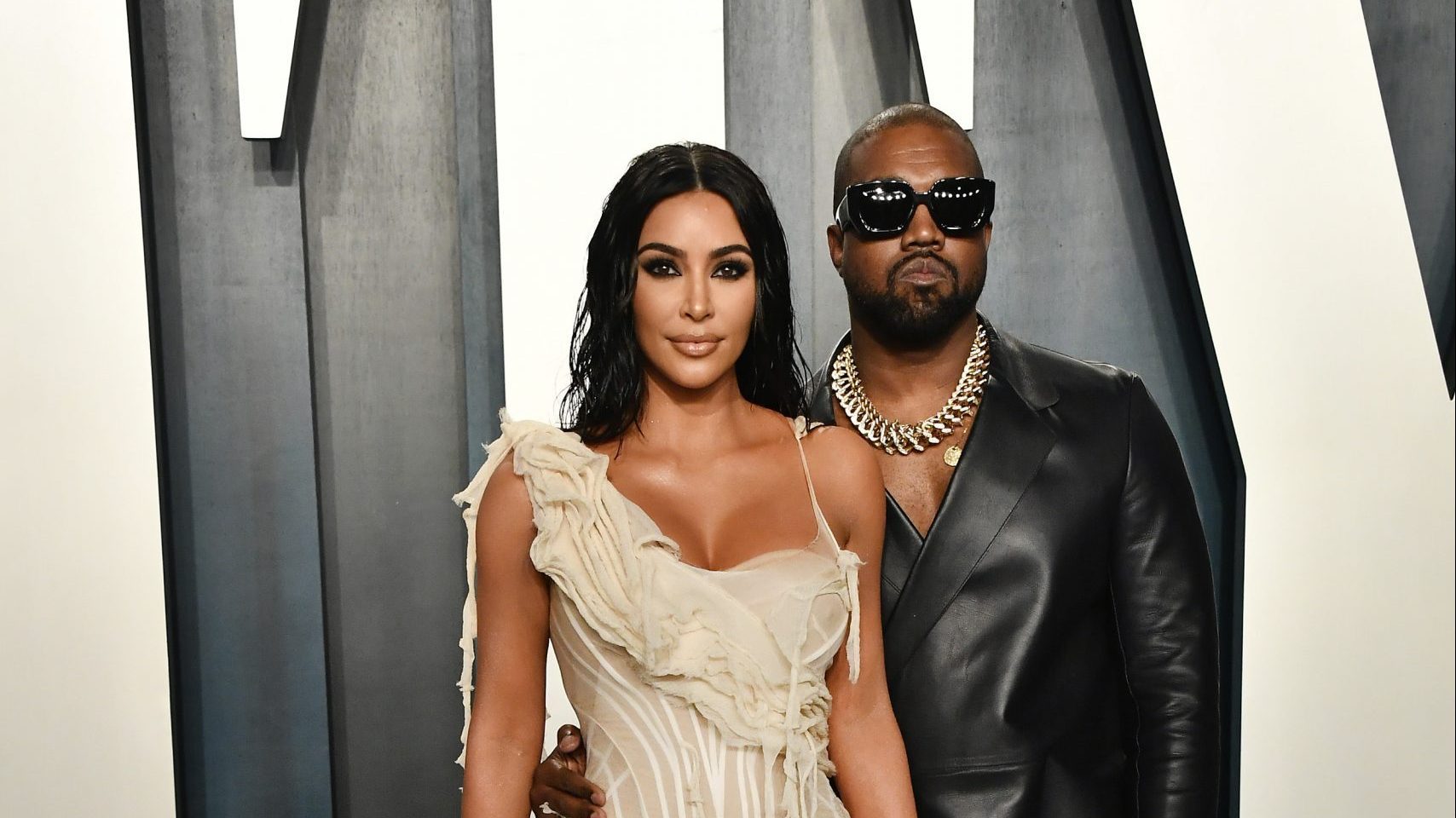 Credit: Frazer Harrison/Getty
Kayne West is known for being controversial in pretty much everything he does, and his divorce from Kim Kardashian was no exception. The couple have remained coy about what happened behind the scenes, with Kardashian claiming that "no one specific thing" led to the split, but there has been much speculation that West's increasingly erratic behaviour was to blame. Shortly after going public with their separation, Kardashian began dating SNL comedian Pete Davidson, which didn't go down well with West. The 'Gold Digger' rapper lashed out at Davidson in a number of Tweets and interviews, and – in a highly criticised move – released a music video that depicted him burying a likeness of the comedian alive.
Alec Baldwin and Kim Basinger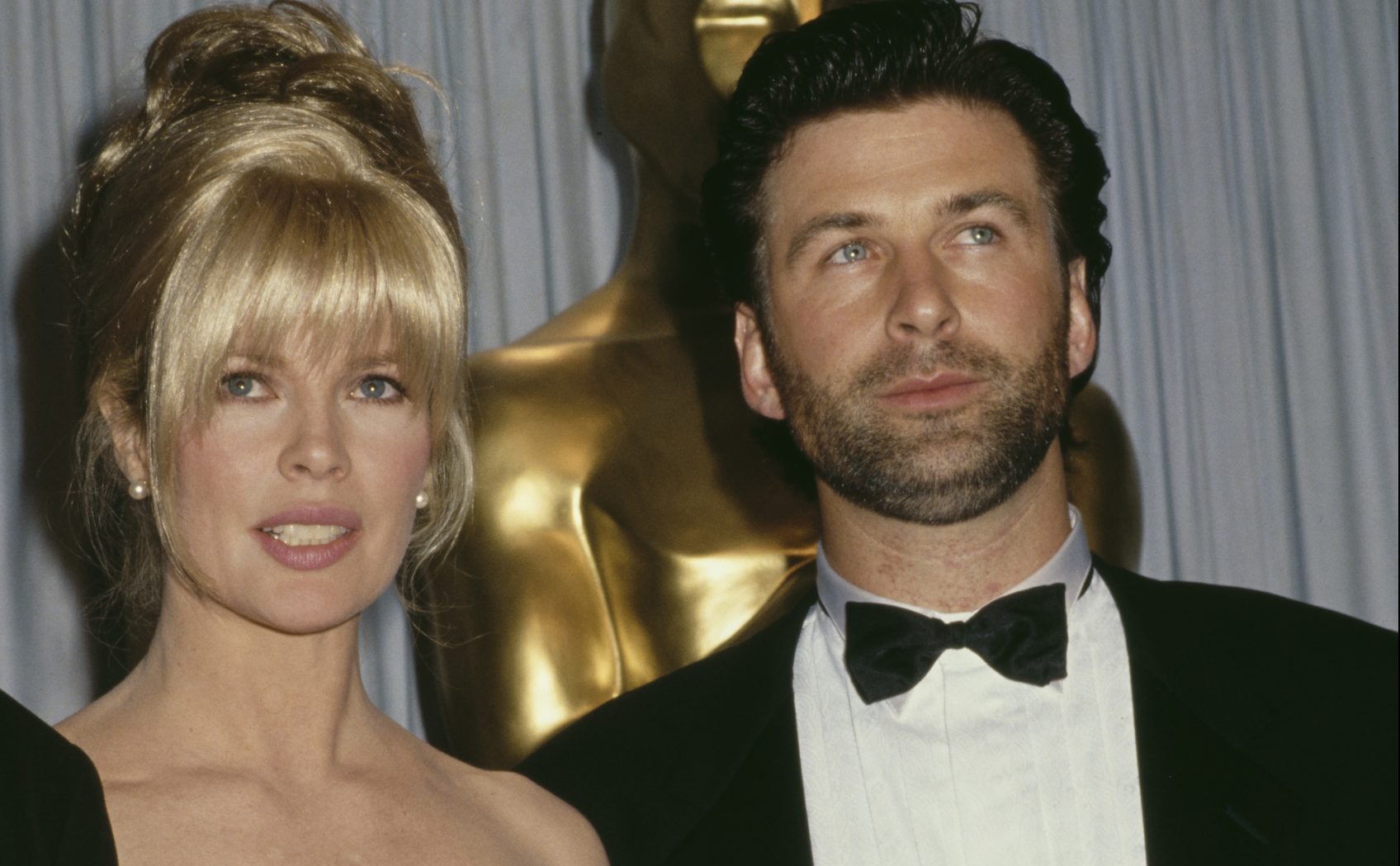 Credit: Michael Ochs Archives/Getty
In 2002, Alec Baldwin and Kim Basinger finally reached a divorce settlement after a legal battle that had gone on for almost two years. Ironically, the couple met whilst working together on 1991's The Marrying Man, and had one child together during their seven years of marriage. The main sticking point in the divorce was the custody arrangements, with both parties seeking full custody of their daughter, Ireland Baldwin. By the time an agreement had been reached there were literally hundreds of pages of court documents from 91 separate proceedings, and the total cost of the divorce is estimated to be over $3 million. At the time of the split, Basinger's father gave an interview with People magazine in which he accused Baldwin of having "an anger issue".
Christie Brinkley and Peter Cook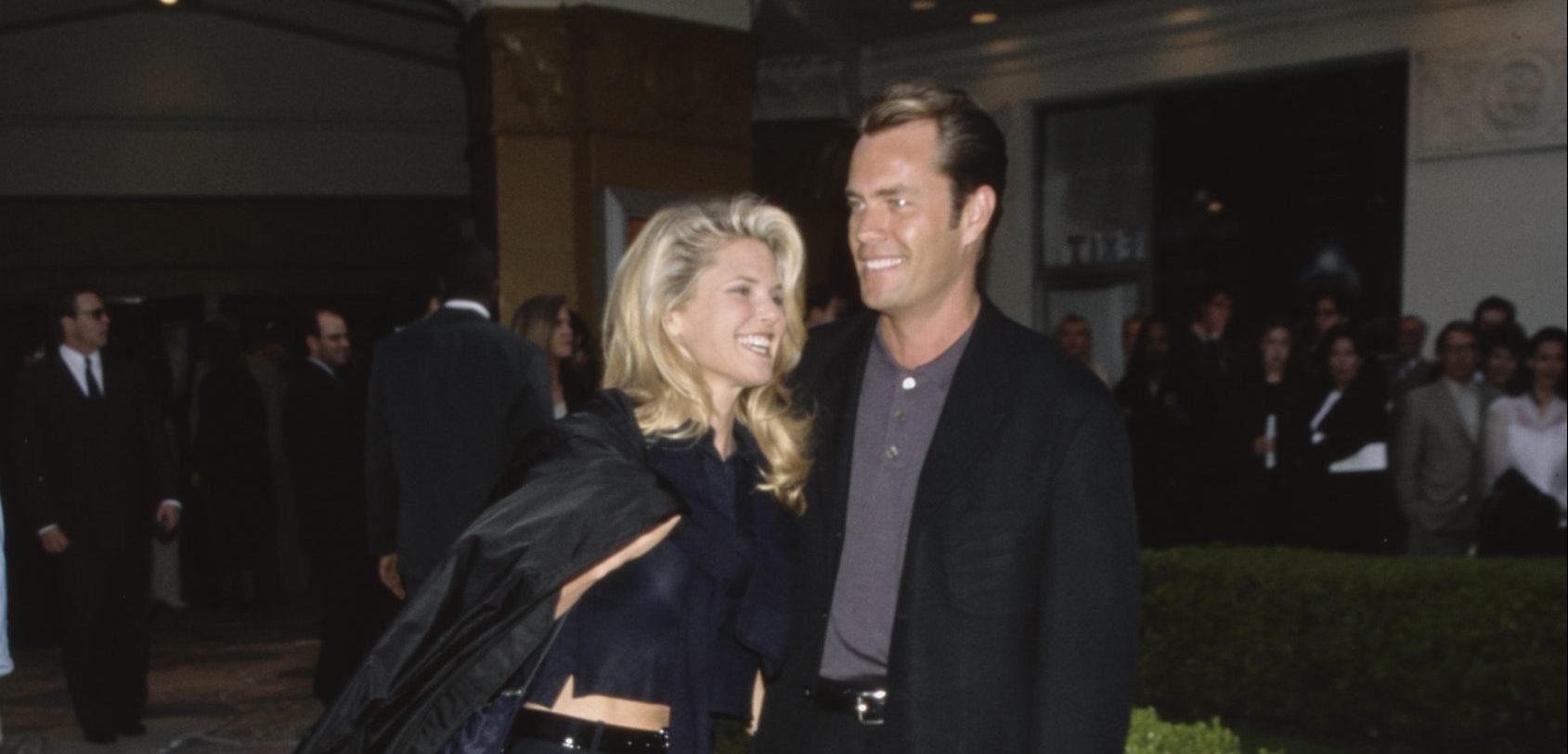 Credit: Michael Ochs Archive/Getty
Divorces have a way of bringing unsavoury secrets out into the open, as Christie Brinkley's divorce from architect Peter Cook perfectly illustrated. In the course of what the media labelled "one of New York's nastiest divorce battles", Cook was forced to publicly reveal that he had cheated on his wife with an 18-year-old assistant to whom he had given a $300,000 hush-money payment, and was spending thousands of dollars on premium 'adult entertainment' sites. Unsurprisingly, judges sided with Brinkley and she was awarded sole custody of their two children.
Jaime King and Kyle Newman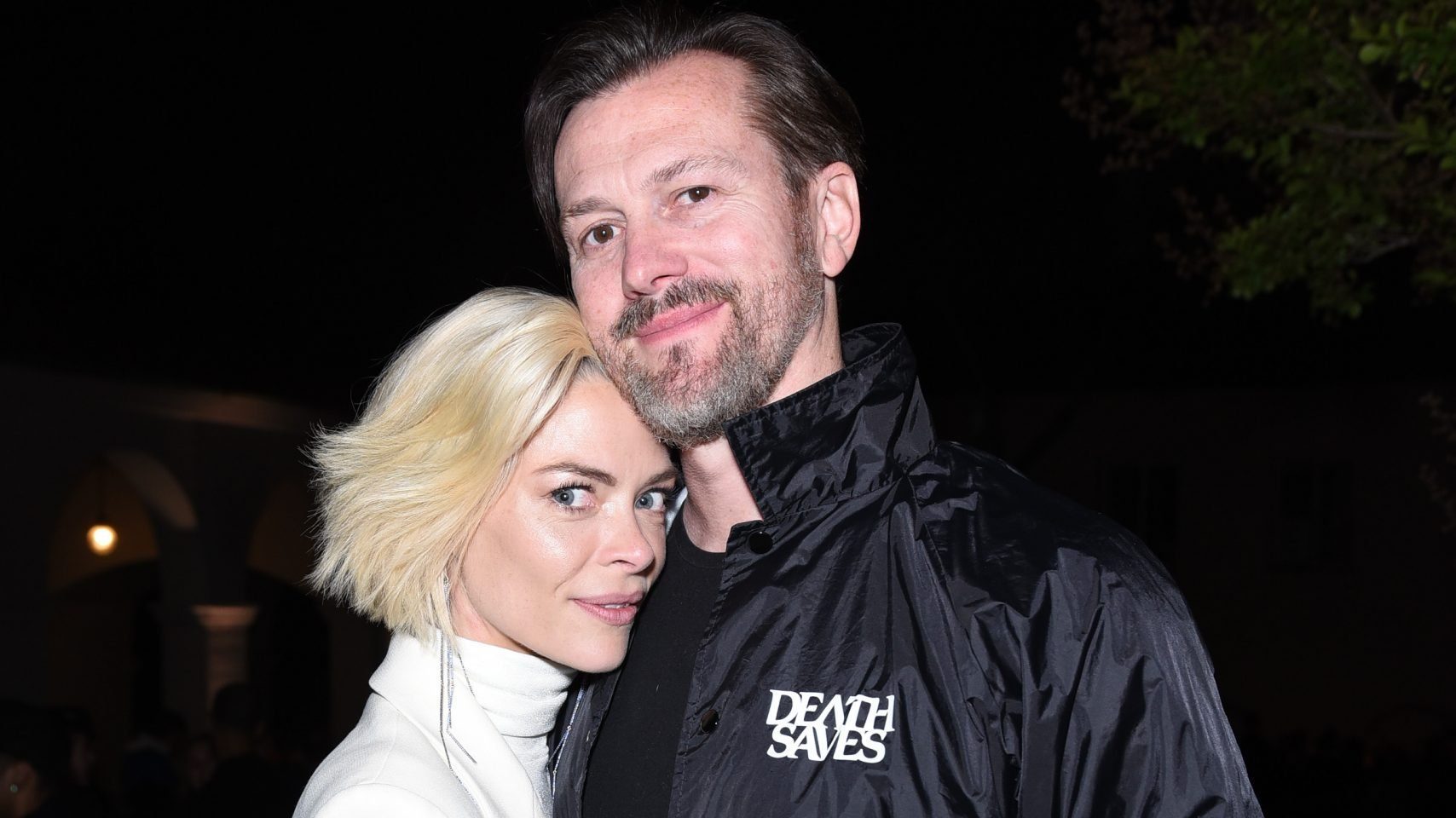 Credit: Presley Ann/Getty
In May 2020, Jaime King filed for divorce from director Kyle Newman, bringing 13 years of marriage to an abrupt end. Leaked court documents revealed that King claimed Newman was aggressive and emotionally abusive, and the Hart of Dixie star was "partially awarded" a temporary restraining that prevented her ex from coming within 100 yards of her. Newman labelled King's claims as "false", and fired back with his own accusations of substance abuse and adultery. The couple both filed for sole custody of their sons, but the judge ruled that they would have to share.
Kristin Cavallari and Jay Cutler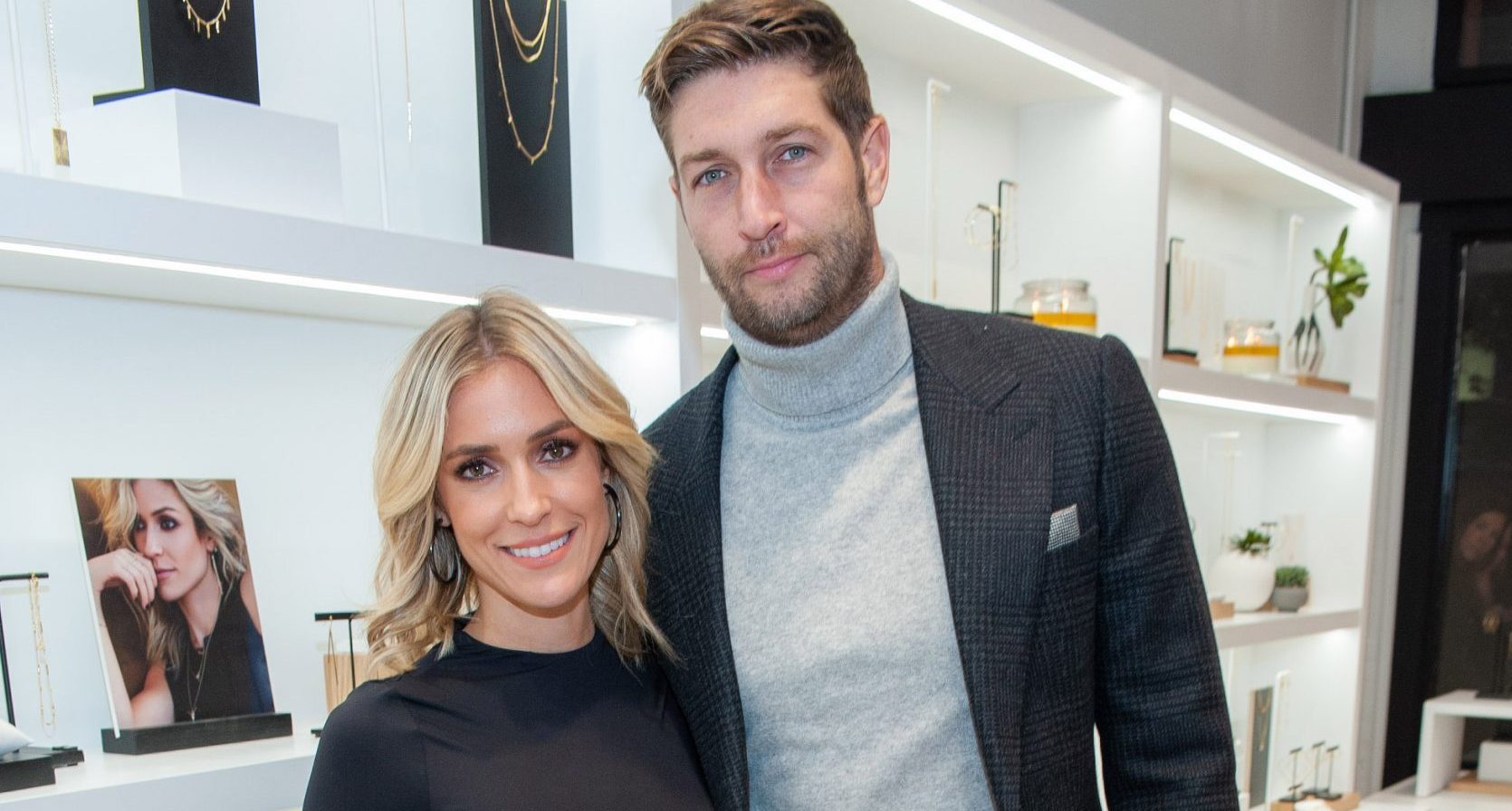 Credit: Timothy Hiatt/Getty Images
Kristin Cavallari and Jay Cutler took to Instagram to announce their separation in April 2020, two days after the former NFL player filed for divorce. Initially it seemed like things were proceeding amicably, with Cutler citing "irreconcilable differences" and requesting joint custody of the couple's children. The veneer of civility didn't last long, however, and Cavallari publicly accused her ex of "inappropriate marital conduct" before filing for sole custody. The actress also claimed that Cutler had blocked her from purchasing a property in retribution not agreeing to his custody terms.
Brad Pitt and Angelina Jolie
Credit: Jonathan Leibson/Getty
Brad Pitt's second divorce involving Angelina Jolie took place in 2016, two years after the pair got married. The incident that sparked their separation took place on a private jet, during a flight from France to the US. According to court documents, Pitt aggressively lunged at his 15-year-old son after being insulted, prompting Jolie to physically intervene. In the ensuing scuffle, the Tomb Raider actress was slammed into a wall and thrown into some seats, causing a back injury. Jolie filed for divorce soon after, resulting in a protracted and vicious battle over custody of the couple's children.
Denise Richards and Charlie Sheen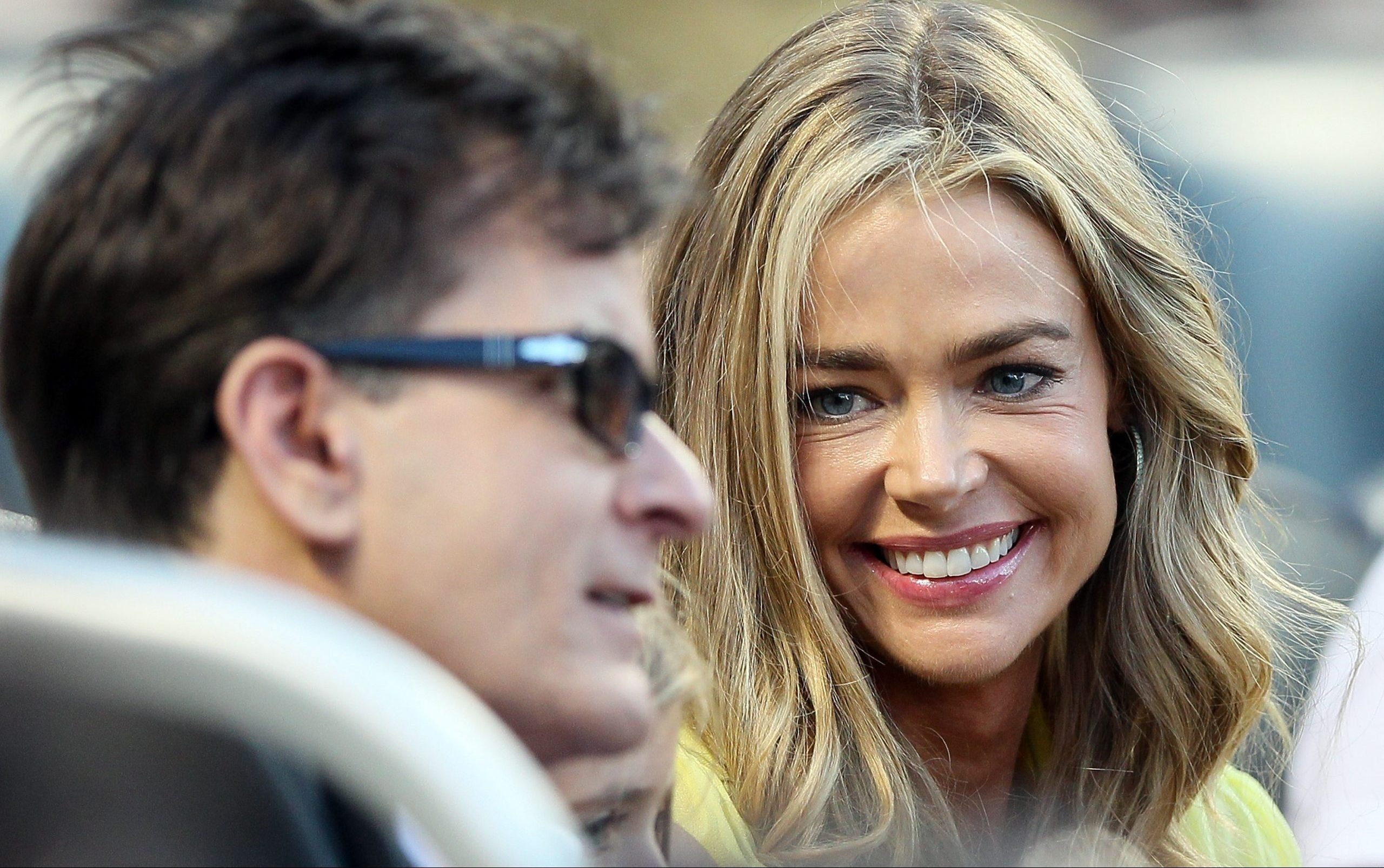 Credit: Elsa/Getty
Charlie Sheen is rarely far from controversy, and his divorce from Denise Richards was predictably messy and filled with shocking revelations. Richards claimed that Sheen's paranoia as a result of rampant substance abuse made him prevent her from getting their children vaccinated, a claim which was backed up their paediatrician. The actress also accused her ex of being abusive and regularly using prostitutes. The most bizarre twist came after the divorce was settled, when Richards requested Sheen provide her with sperm to father another child, resulting in a public spat in which the quality of the actor's swimmers was called into question.
Tiger Woods and Elin Nordegren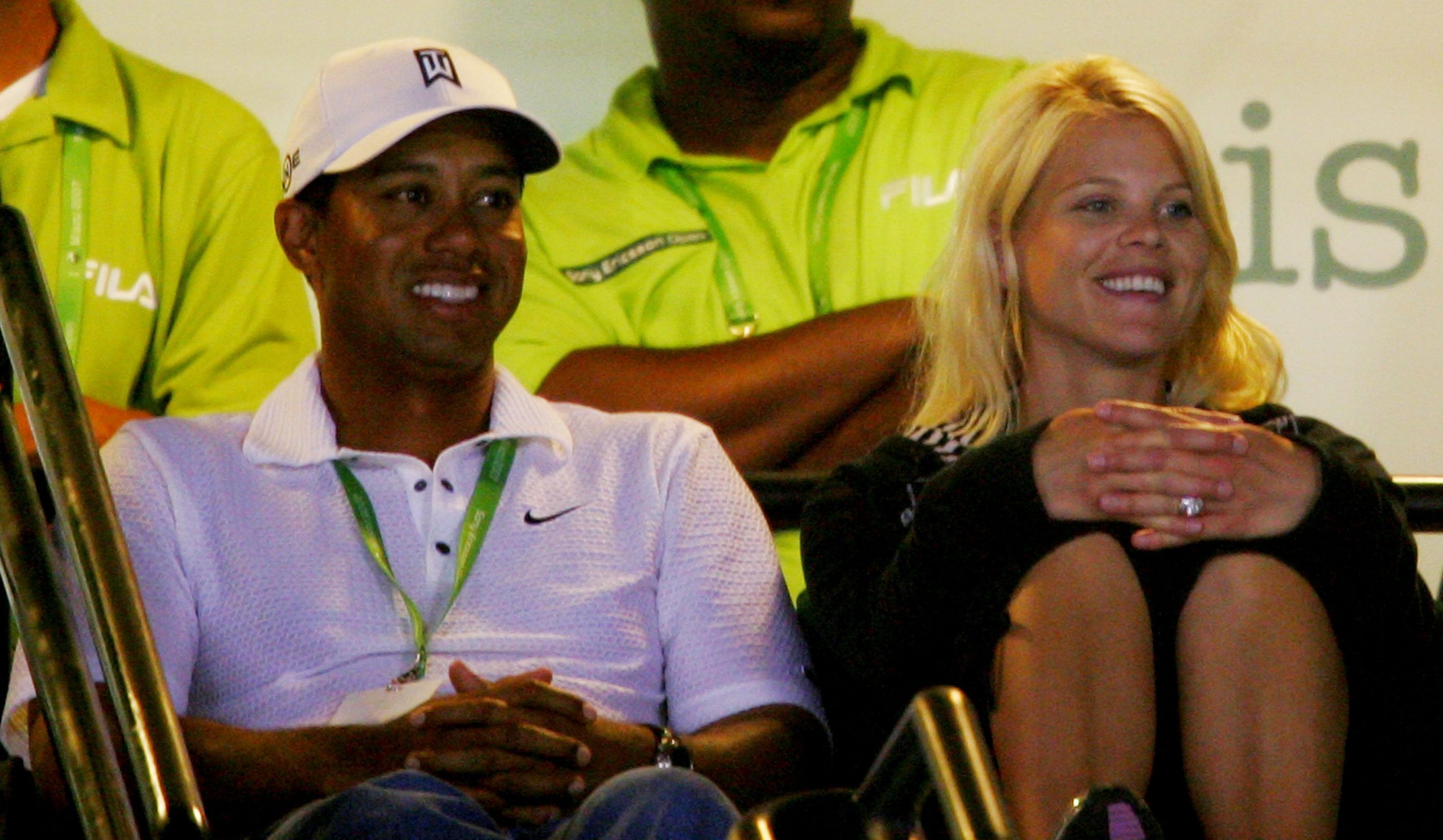 Credit: Matthew Stockman/Getty
Any stereotypes about golf being a game for boring people were thoroughly shattered by the revelations about Tiger Woods' lifestyle that emerged during his messy divorce proceedings, with the golfer eventually confessing to sleeping with around 120 women during his five year marriage to Elin Nordegren. Woods' philandering came to light after Nordegren went through his phone while he was sleeping. Incensed by what she discovered, the Swedish model chased Woods out of their house with a golf club, causing him to flee in his SUV and crash into a tree.
Sherri Shepherd and Lamar Sally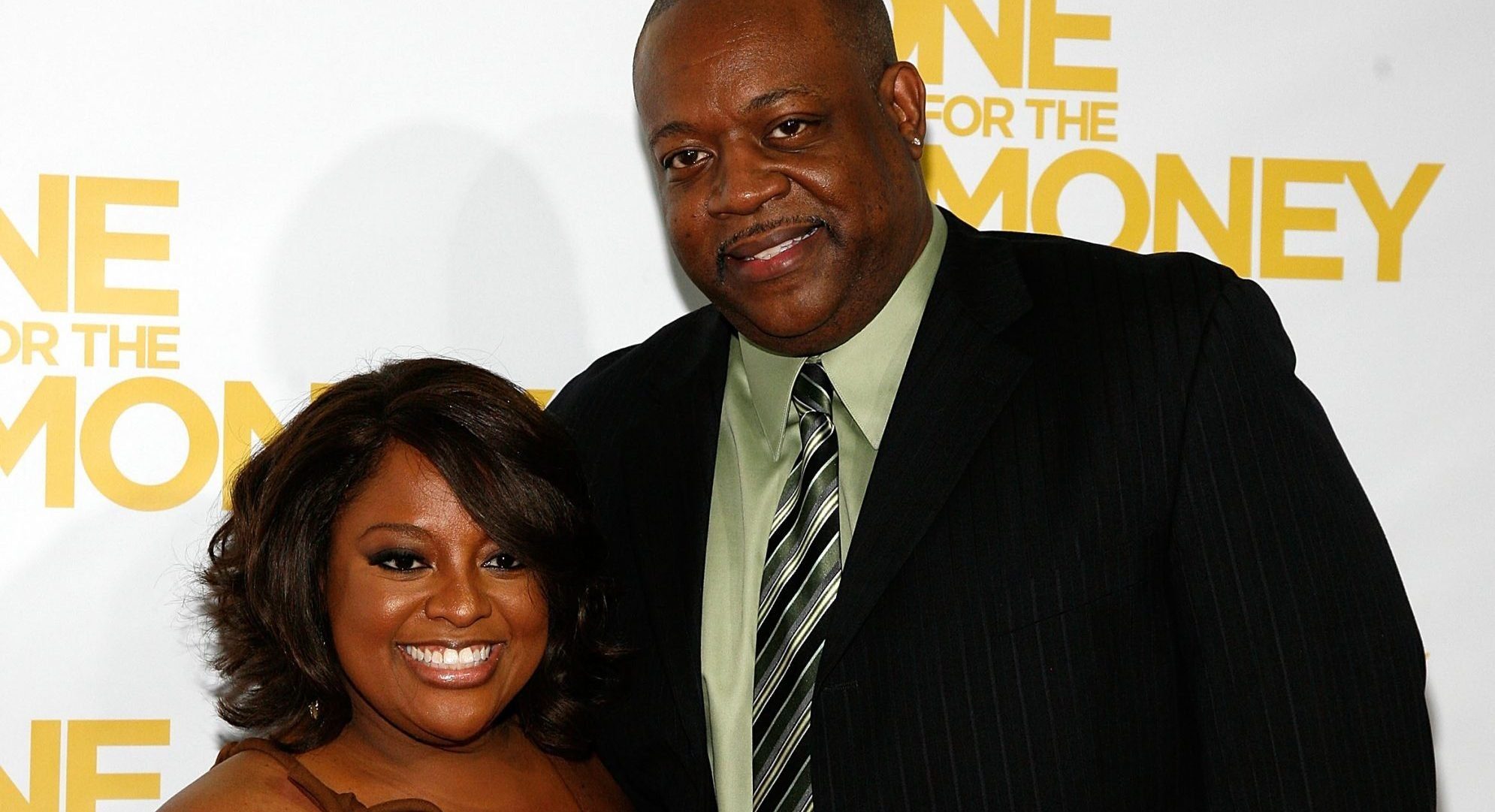 Credit: Andy Kropa/Getty
Sherri Shepherd and Lamar Sally decided to part ways in May 2014 after three years of marriage, which would have been fairly uneventful were it not for the fact that the couple were expecting a child from a surrogate. Shepherd tried to get her name removed from the baby's birth certificate, but a Pennsylvania court ruled against her and declared her financially responsible for the the child. The actress didn't take this ruling lying down and took the case to a higher court, but – after a string of legal defeats – Shepherd conceded and agreed to pay $4,100 a month in child support.
Taylor and Russell Armstrong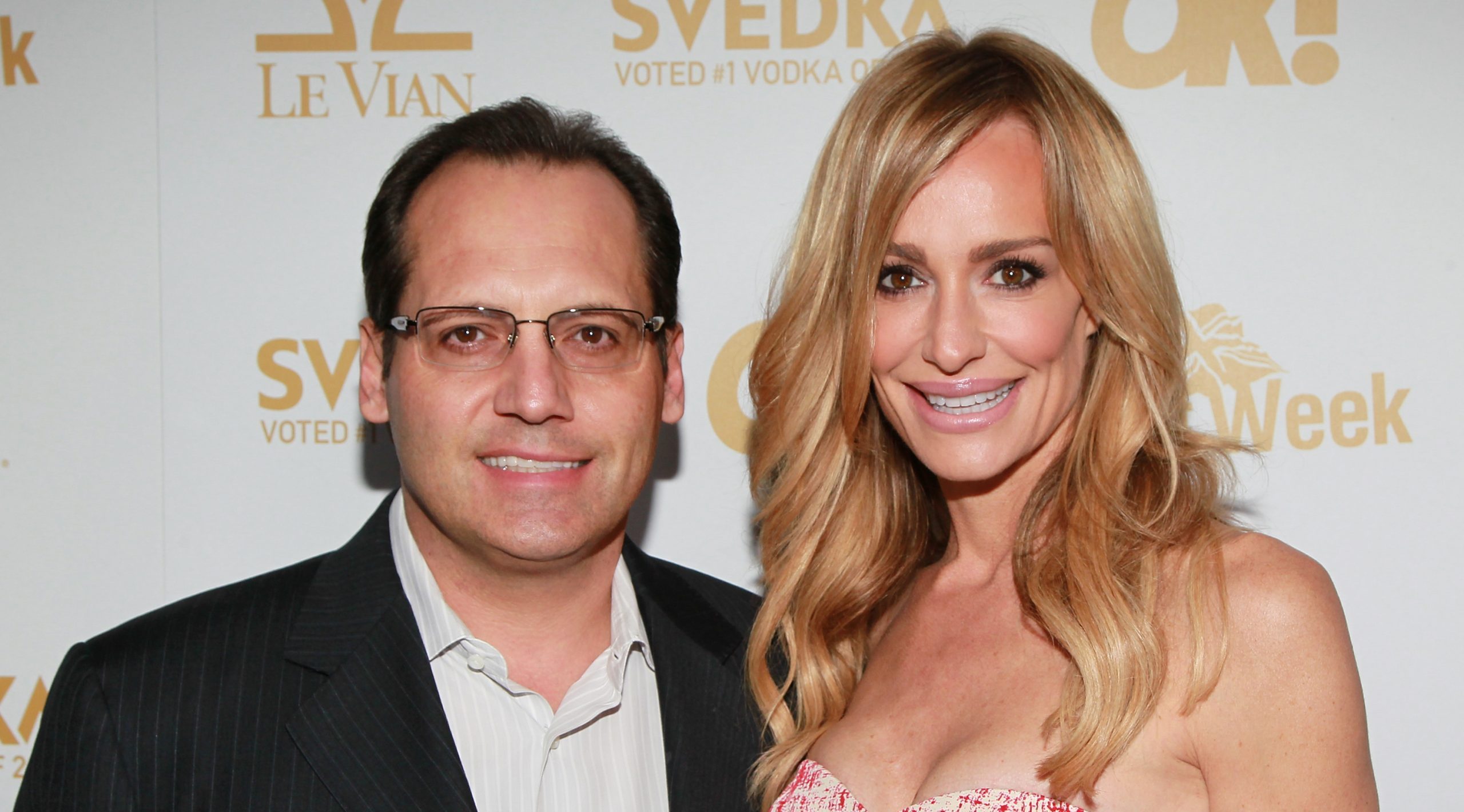 Credit: David Livingston/Getty
News that Taylor and Russell Armstrong were filing for divorce in 2011 shocked precisely no one, as the couple's marital issues had featured prominently on the The Real Housewives of Beverly Hills. However, what was shocking was the way things panned out. Despite starting out amicably, it wasn't long before proceedings turned bitter, with Taylor accusing her estranged husband of physically abusing her throughout their marriage. Faced with the stresses of these revelations, and reportedly heavily in debt, Russell tragically took his own life on August 15, 2011.
Terrence Howard and Michelle Ghent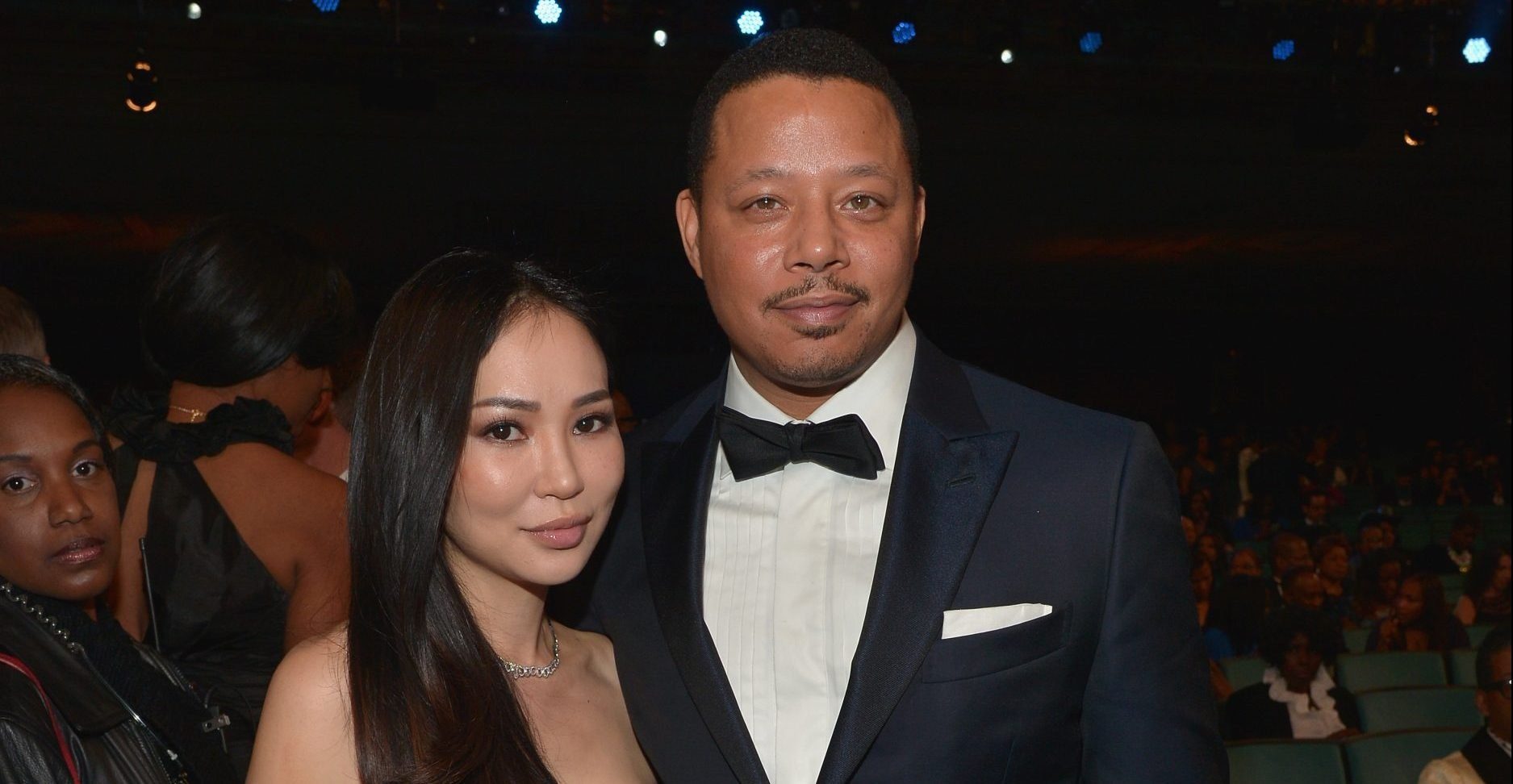 Credit: Charley Gallay/Getty
After 13 months of marriage, Michelle Ghent filed for divorce from Terrence Howard in 2012. Ghent cited Howard's instability and possessiveness as grounds for the separation, claiming that the Empire actor frequently manipulated her with threats of suicide. In support of these claims, text messages were presented as evidence in court revealing that Howard had stated he wouldn't allow a restraining order to keep him away from his wife. However, Howard had some accusations of his own, claiming that Ghent used photos and videos to blackmail him into agreeing to pay spousal support.
Liza Minnelli and David Gest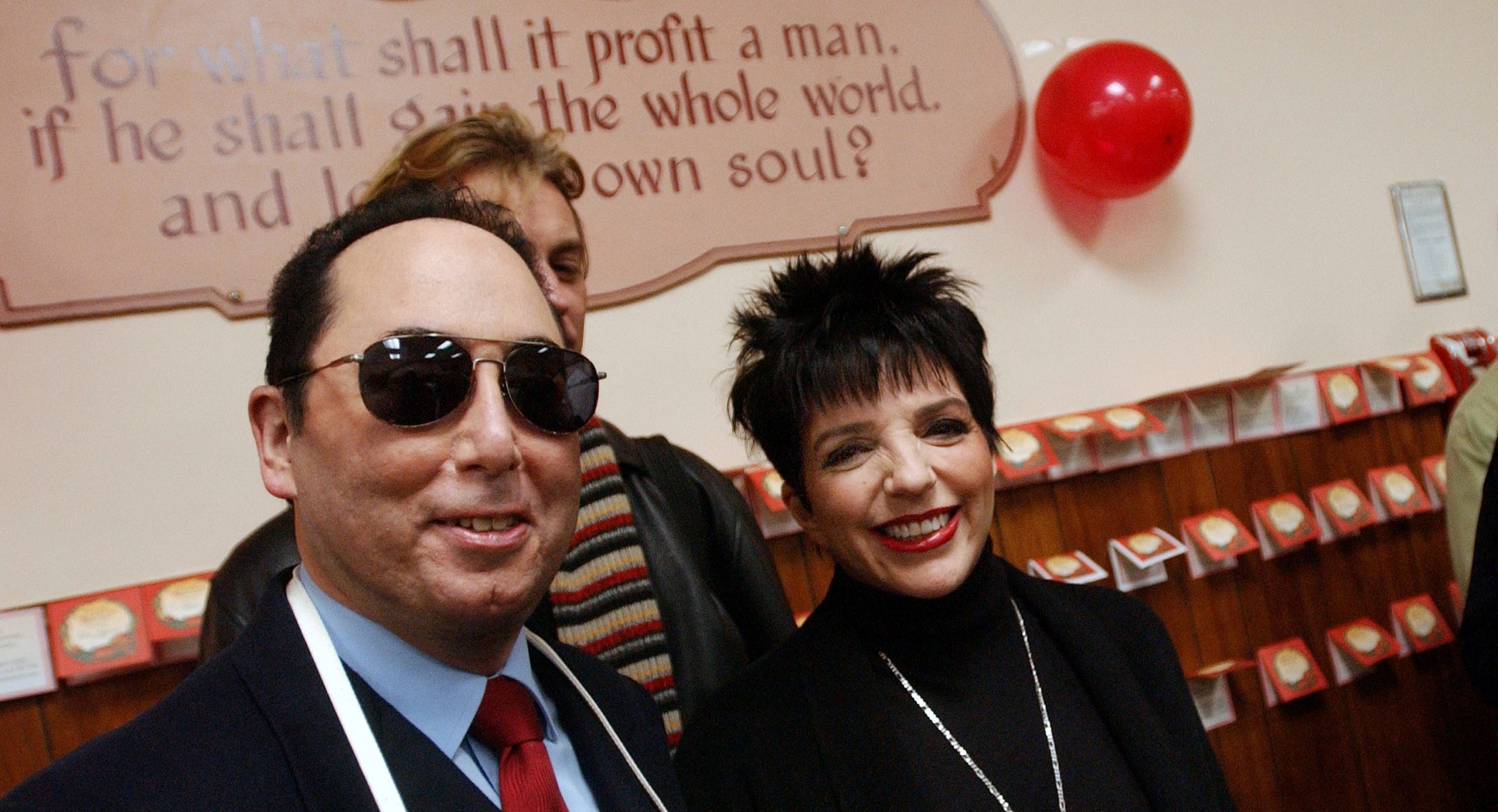 Credit: Spencer Platt/Getty
Not content with a bitter divorce, Liza Minnelli and David Gest also decided to sue each other. The legal battles started when Gest sued Minelli for assault, claiming that he had severely beaten him whilst drunk, hospitalising him for five days and leaving him with nerve damage. The actress countersued, accusing Gest of stealing $2 million from her. In the end – after much legal jousting – both parties dropped their lawsuits and agreed to a divorce settlement, finally putting pen to paper in 2007.
Linda and Hulk Hogan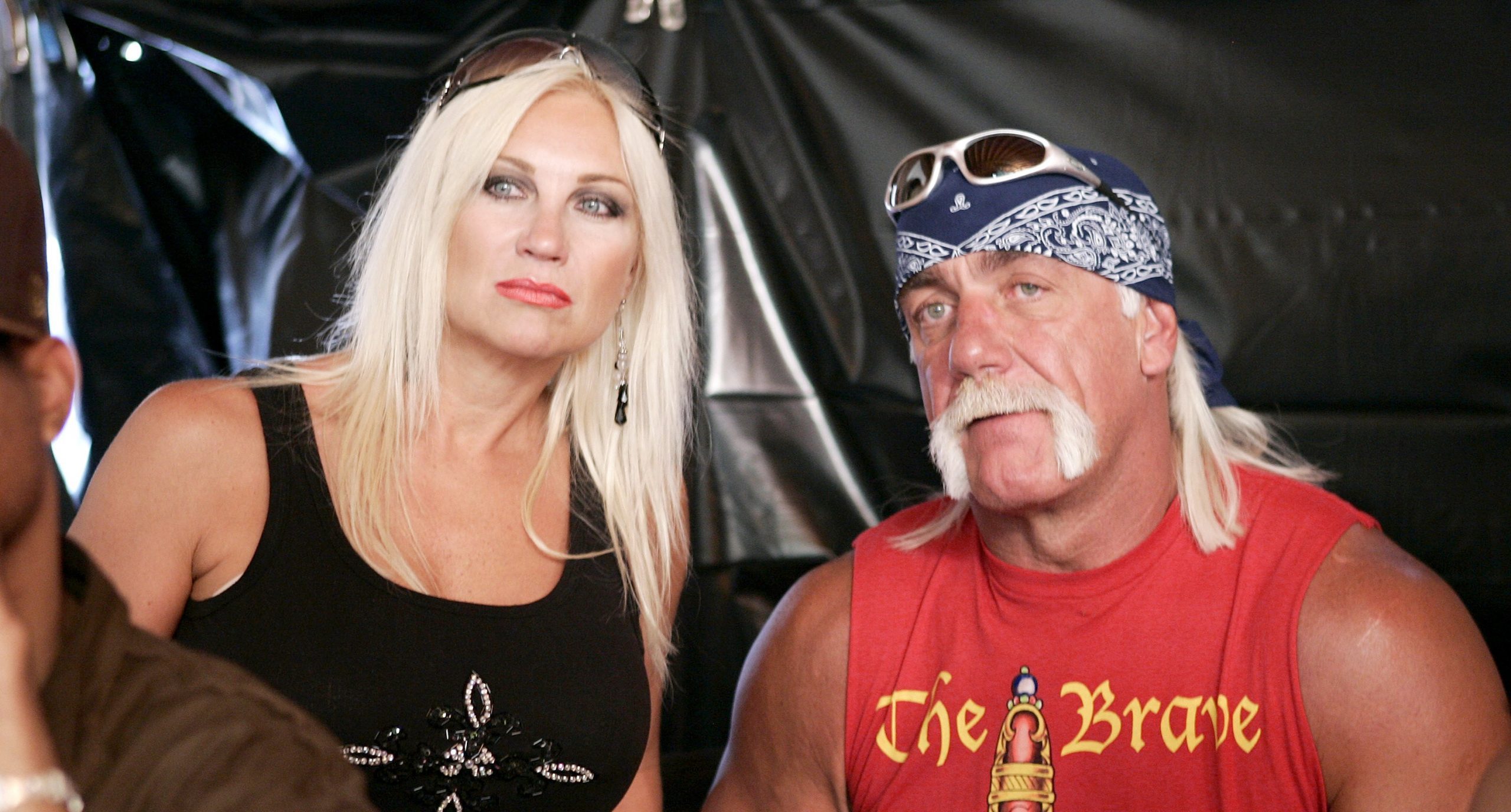 Credit: Vince Bucci/Getty
Wrestler and reality TV star Hulk Hogan was served with divorce papers after a tape of him having sex with his best friend's wife leaked online (hilariously, someone has added it to IMBD, where it holds a rating of 8.3). Hulk's ex-wife, Linda, has stated that both she and the couple's children are still reeling from the incident. It wasn't the last time Hogan would get caught out by an old tape; in 2015, footage emerged of the former wrestler repeatedly employing racist slurs whilst ranting about his daughter sleeping with a Black man.
Demi Moore and Ashton Kutcher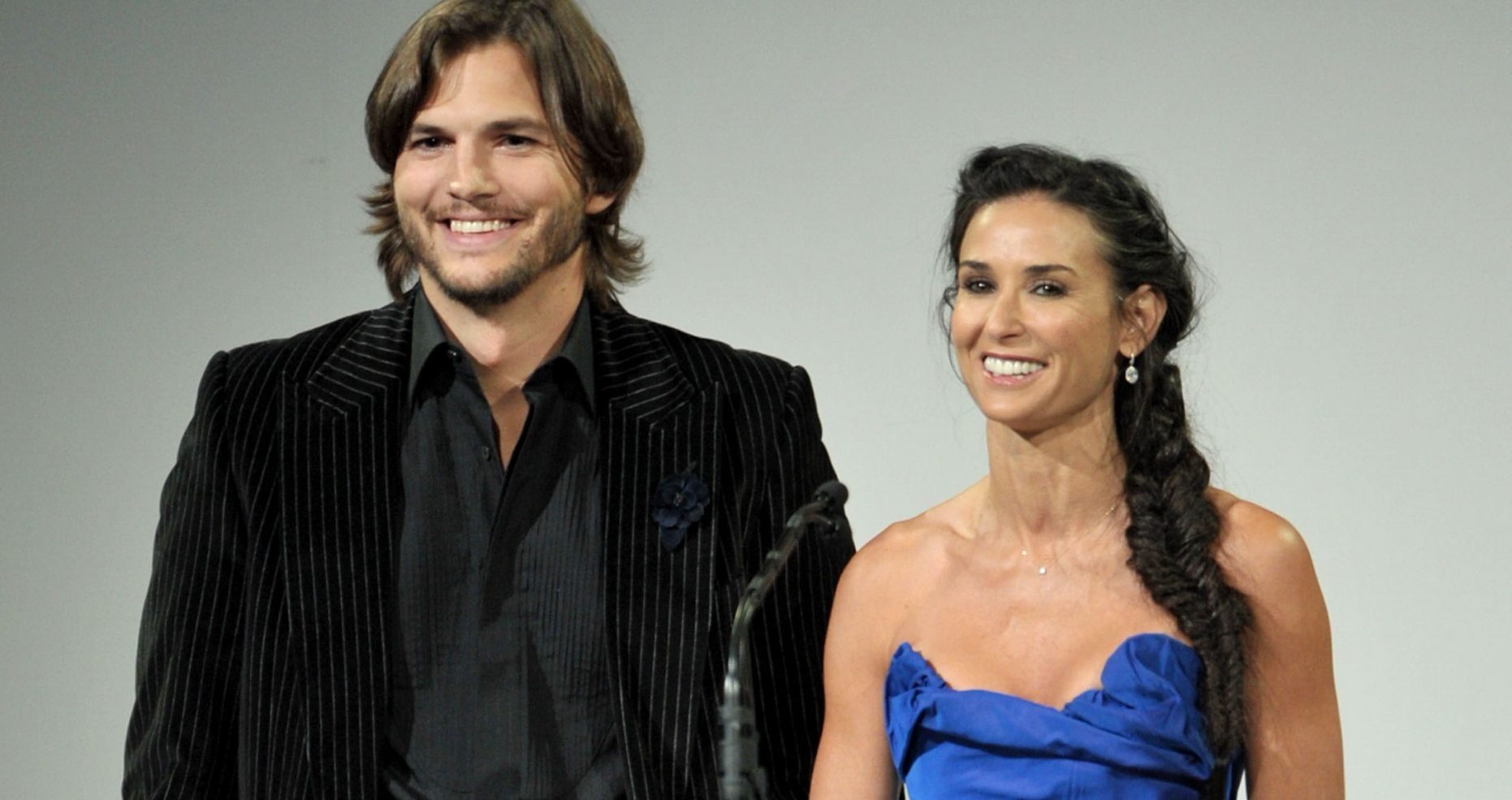 Credit: Alberto E. Rodriguez/Getty
Fans were shocked when Demi Moore and Ashton Kutcher announced their separation in 2011, and even more shocked when it transpired that infidelity was to blame. Whilst the couple kept the unsavoury details out of the media, actor Scott Eastwood later revealed in an interview that "he did sleep with one of my ex-girlfriends," before adding, "but she was my current girlfriend at the time." It seems that the incident has been forgiven, and Eastwood has claimed that there is no bad blood between him and Kutcher.
Mel B and Stephen Belafonte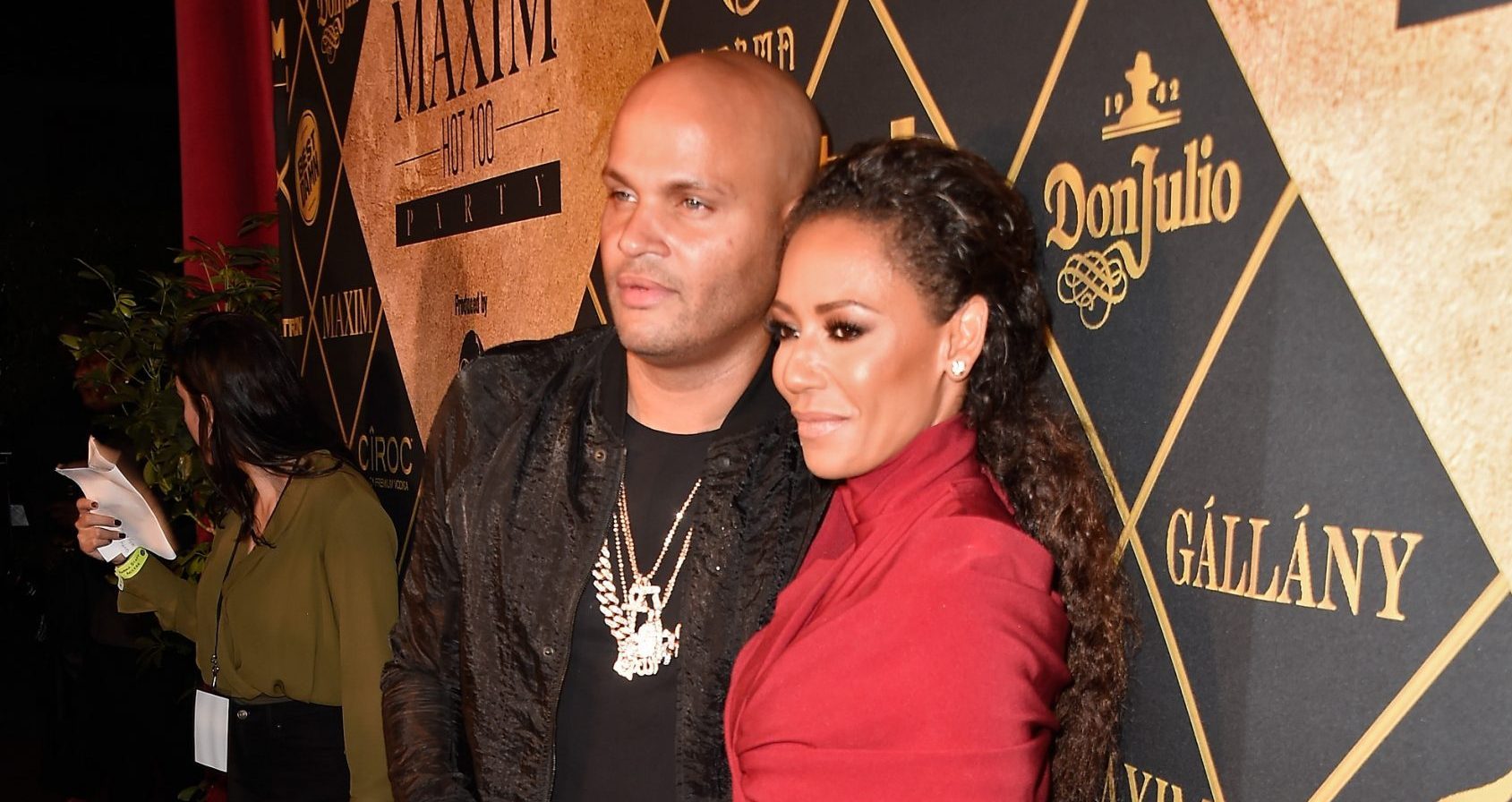 Credit: Frazer Harrison/Getty
The salacious revelations that came out during Mel B and Stephen Belafonte's divorce could fill an entire issue of Heat magazine. After filing for divorce in 2017, Scary Spice claimed that Belafonte had been violently abusive throughout their ten-year marriage, had got the nanny pregnant and then forced her to have an abortion, and had been consistently emotionally manipulative. The film producer fired back with his own accusations, claiming that Mel had participated in threesomes with the aforementioned nanny. The divorce proceedings financially crippled Belafonte, and a judge ordered Mel to pay him $40,000 a month in spousal support, although this was later downgraded to $15,000.
Steve and Mary Harvey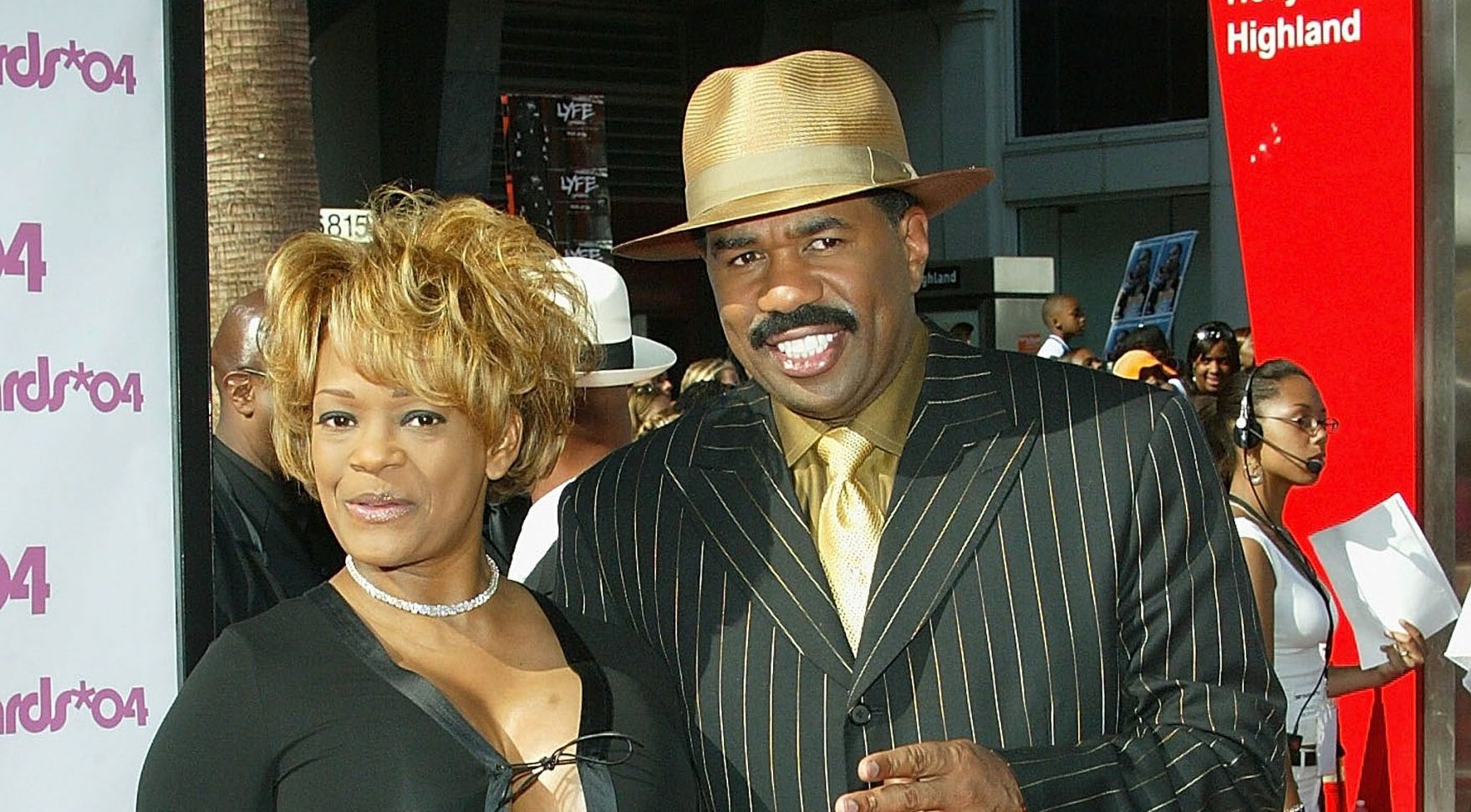 Credit: Frederick M. Brown/Getty
Steve Harvey's divorce from Mary, his second wife, ended up being a protracted, acrimonious affair. A settlement was finally reached in 2005 which saw Mary keep three of the couple's homes, as well as hefty monthly payments for the next four years. In 2017, Mary launched a fresh lawsuit against her ex-husband for $60 million, accusing him, amongst other things, of "soul murder". Unsurprisingly, given that soul murder is an entirely made up charge, the case was promptly dismissed for being "frivolous and without merit".