As we grow up we lose some of the innocence we were born with. It is that innocence that sometimes contains intelligence and an understanding of life.
Advertisement
When this young boy had to have his dog put to sleep, he came out with one of the most intelligent and deep statements I think I have ever heard.
Advertisement
Here is the full story as told by the veterinarian.
-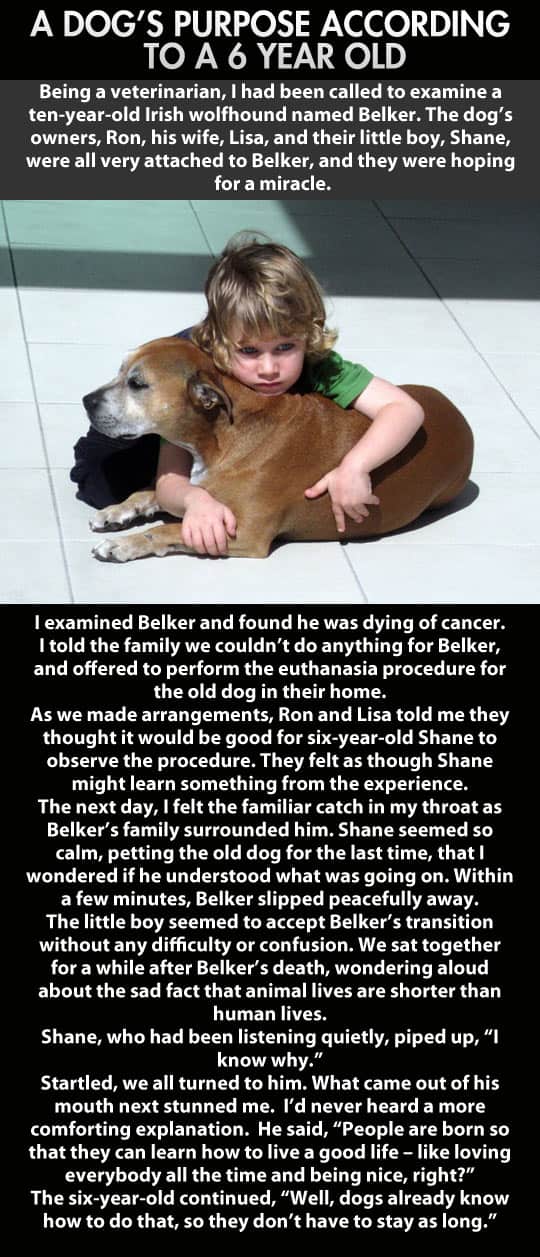 Advertisement