An Anatolian Shepherd named Haatchi was not even a year old when he was  tied to a railway line in North London and hit by a train in January 2010. The incident left him with a severed tail and as a damaged leg. Haatchi managed to make his way from the incident and hid for around 5 days before he was rescued by the RSPCA. Due to the scale of the damage to his leg, unfortunately Haatchi had to have his leg amputated. Haatchi did however manage to overcome this unimaginable cruelty after he met a new best friend.
Advertisement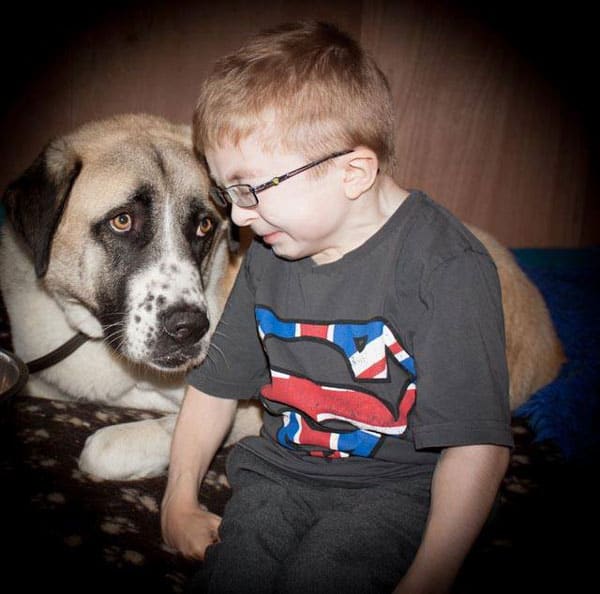 Eight-year-old Owen Hawkins suffers from Schwartz-Jampel syndrome, a condition which causes his muscles to constantly seize involuntarily. Before he met Haatchi, Owen struggled with going out and had developed agoraphobia. That was until he met his new friend. The bonding experience between the two was immediate and they are now inseparable.
Advertisement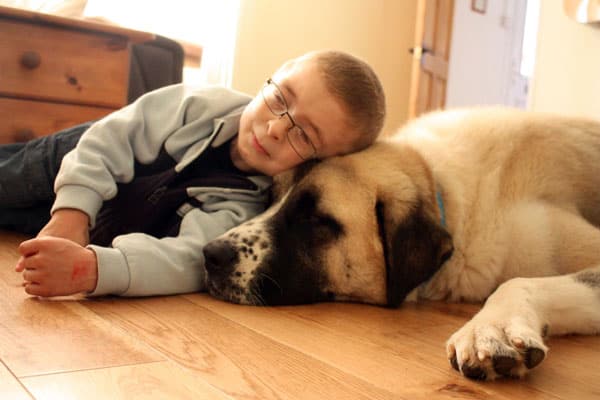 -
The effect the two have had on each other is quite remarkable. The video below tells the whole story. We loved this and hope you do to.
Advertisement