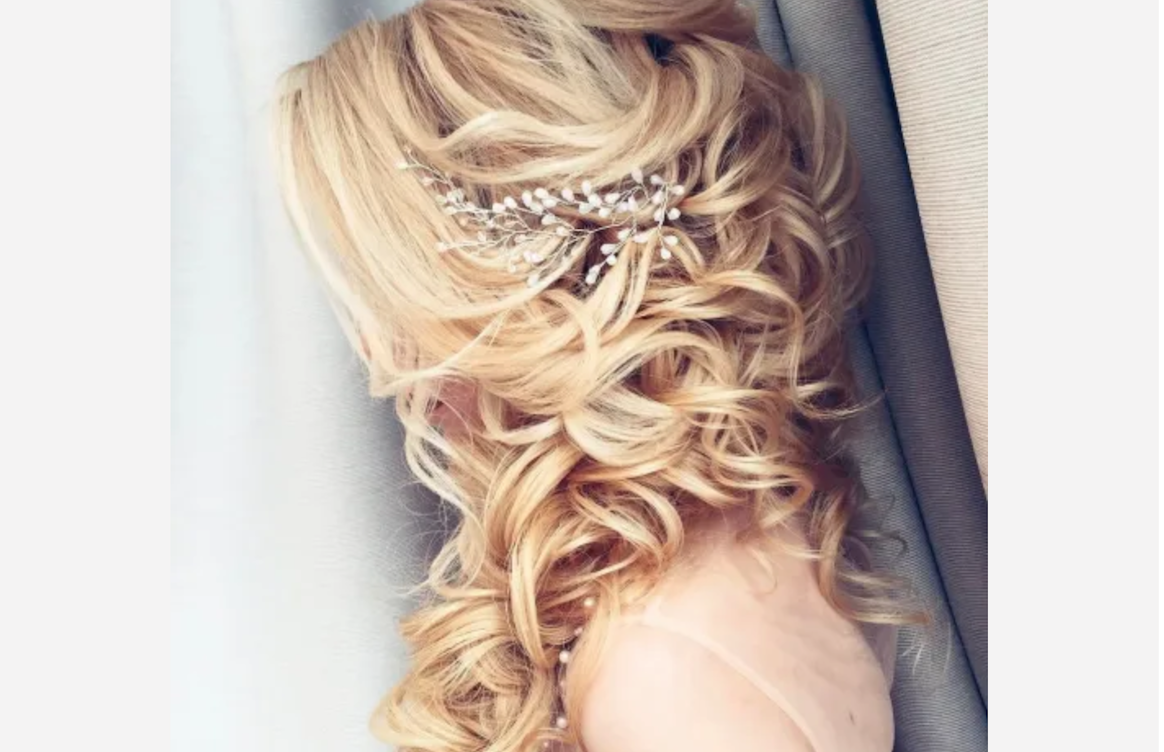 Credit: @elstilespb via Instagram
Waterfall of curls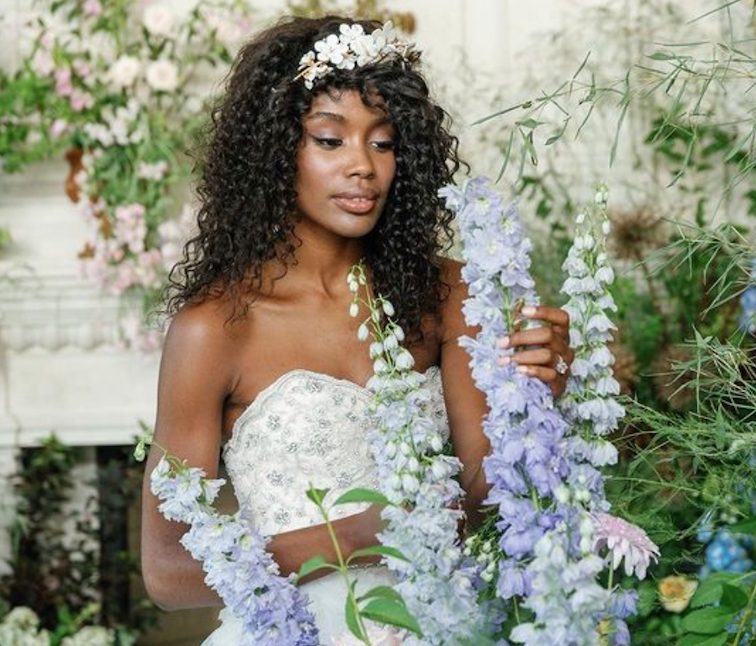 Credit: @curly.brides via Instagram
Whether they're natural or they've had a little help, long curls make a beautiful wedding day look. Sweeping them to the side and pinning them in place adds the necessary structure that ensures this style will last not only the day but also the evening on the dance floor.
Romantic updo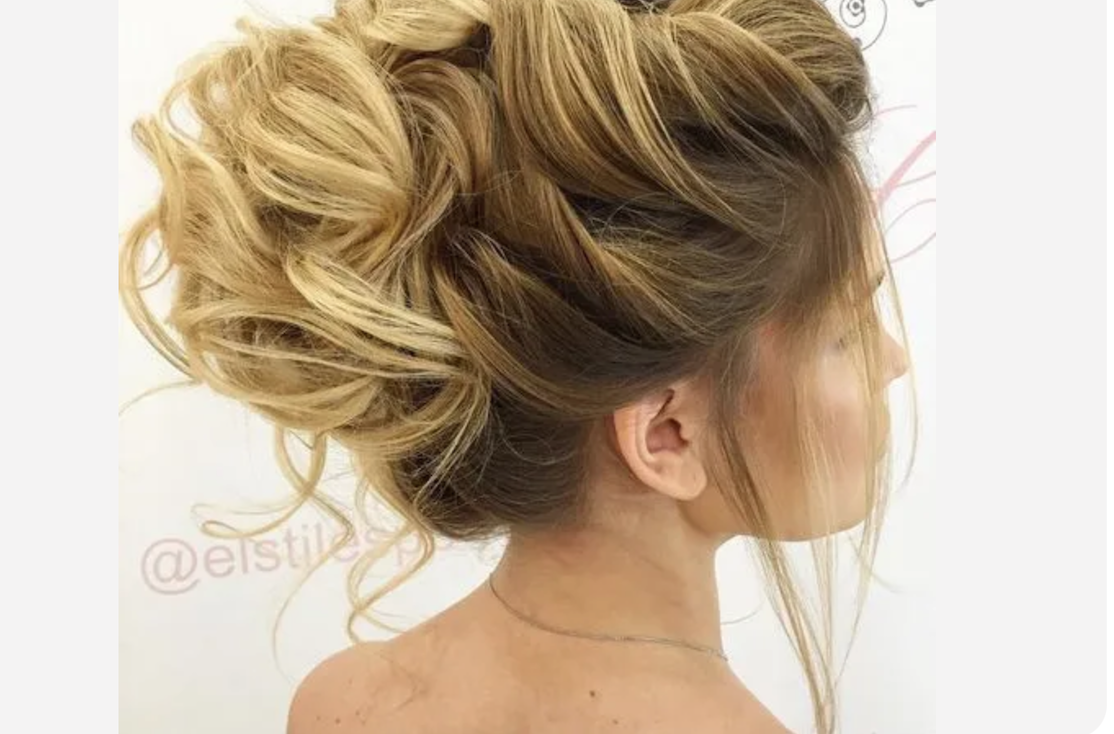 Credit: @elstilespb via Instagram
Nothing says "wedding" better than an artfully styled, slightly messy but ever so romantic updo. Twisting strands of hair to form a curly bun high on the back of the head is an easy look for a hair stylist but could even be achieved with the help of talented friends or family. Leaving a few tendrils loose to frame the face finishes the look to perfection.
Royal look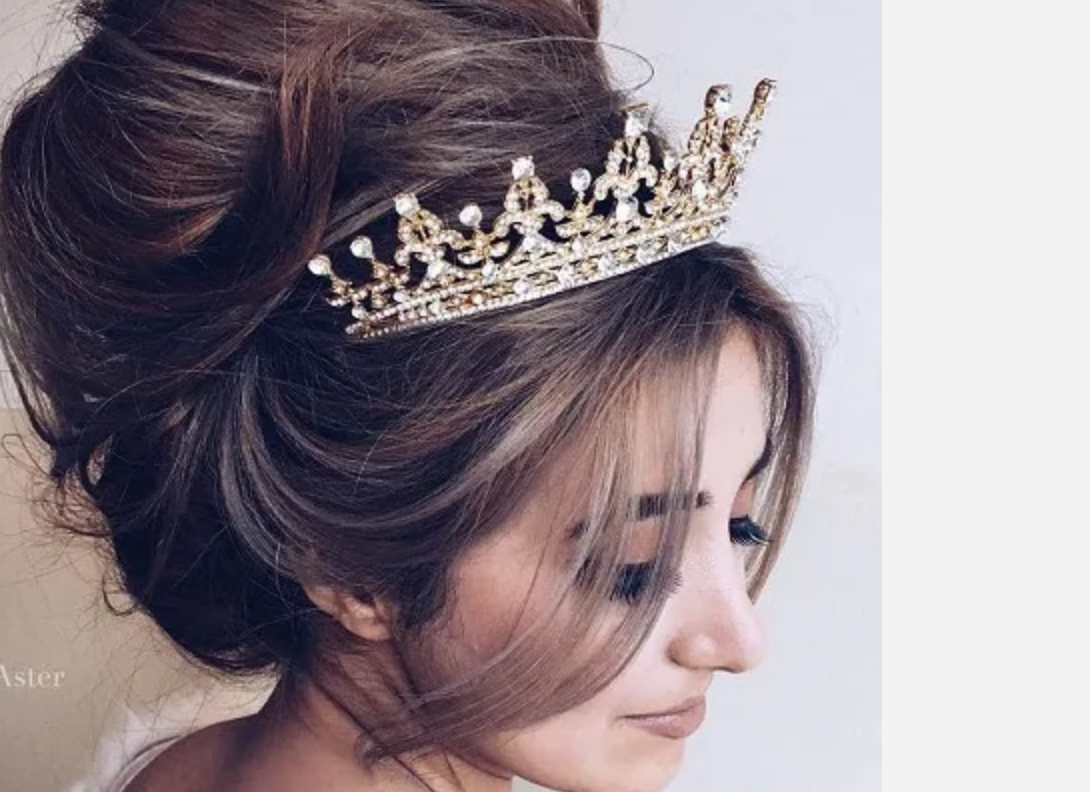 Credit: @ulyana.aster via Instagram
An elegant updo topped with a tiara is a classic for a reason. Perfectly suited to the more formal wedding, it's a natural partner for structured gowns. However, it can also work just as well in contrast to a more flowing dress. In the absence of real gems, cubic zirconia, diamanté or even tiny enamelled flowers make wonderful adornments for the tiara.
Half updo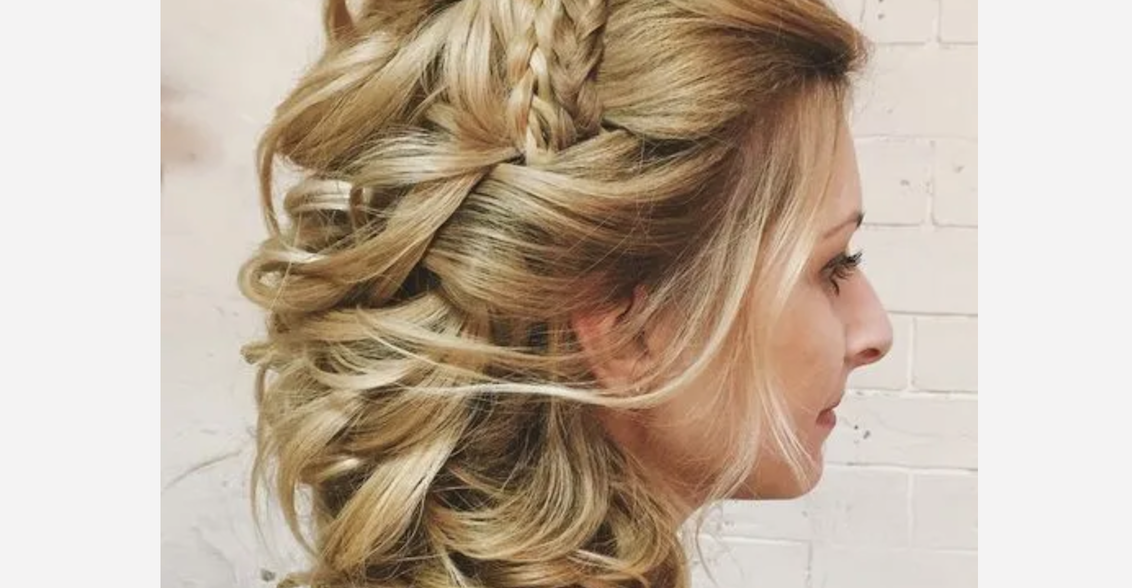 Credit: @lee4you via Instagram
If you fancy something that's halfway between an updo and leaving your hair long and loose, you want the half updo. Braiding two plaits over the crown of the head a pleasingly romantic air, while guiding the hair that emerges from the updo over one shoulder adds interest and structure to the style.
Pinned back ringlets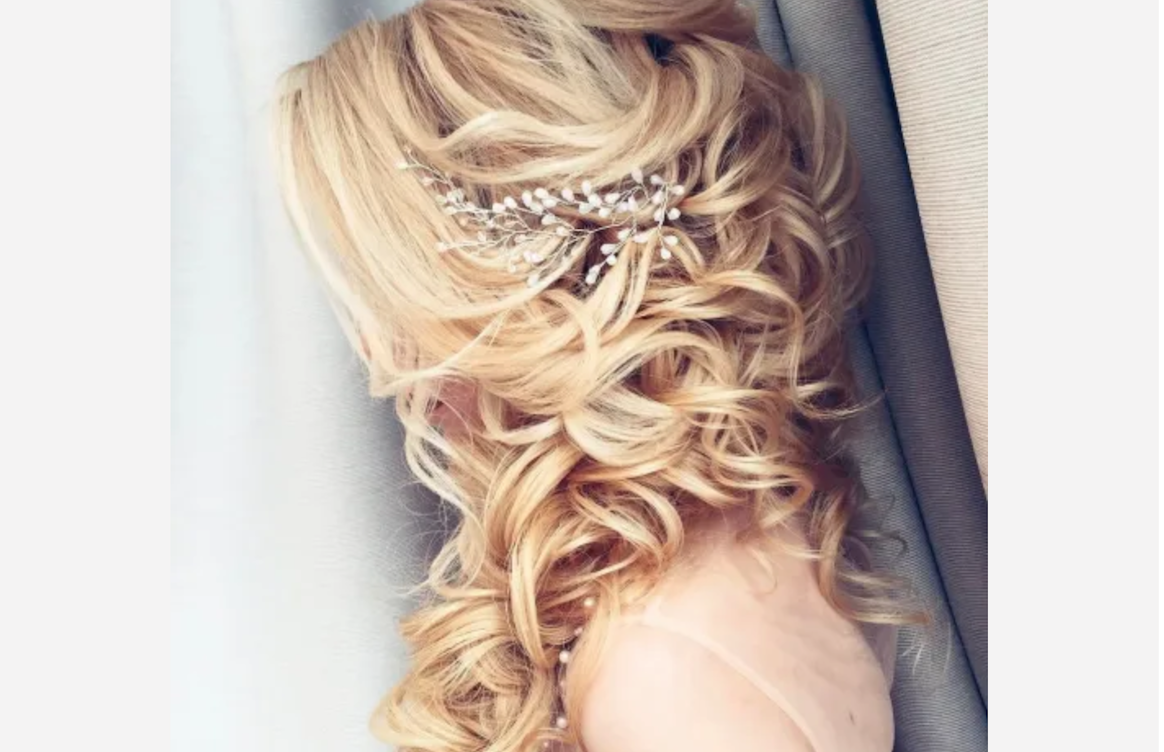 Credit: @elstilespb via Instagram
For a romantic look, create ringlets with a small or medium-sized curling wand. Show them off to best effect with a side parting and then, on the other side of the head, pin back some of those ringlets. Sparkly hair slides make pretty adornments as do flowers, whether real or perhaps enamelled.
Voluminous updo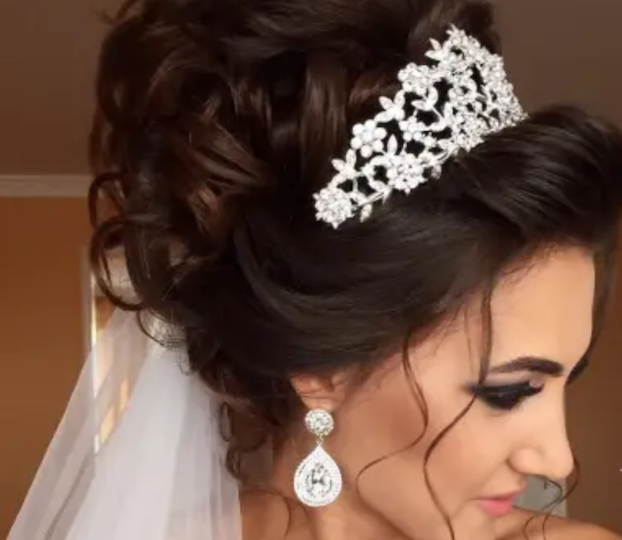 Credit: @art4studio via Instagram
Ideal for hair that struggles to hold a style for any length of time, a voluminous updo on the top of the head is a dramatic look for any bride. It's also an excellent help in securing a large tiara or veil and, by gathering the hair away from the neck, helps the bride keep that bit cooler on a hot day.
Flower crown or hair band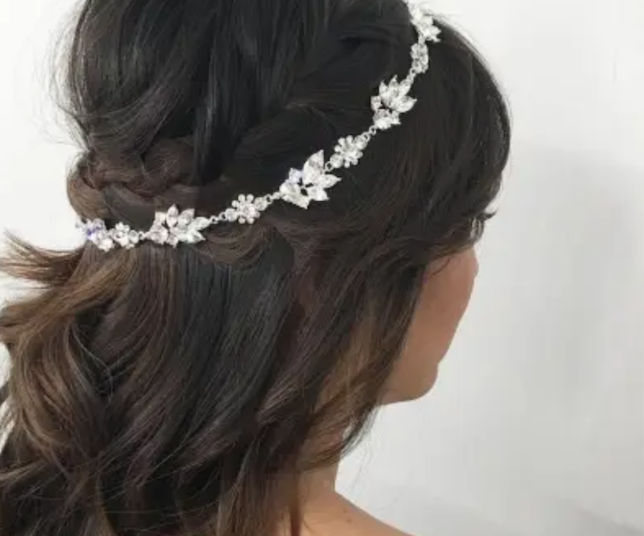 Credit: @sunkissedandmadeup via Instagram
For a Renaissance-themed wedding, a flower crown or hair band is a must-do. Ideally, it sits atop a waterfall of tumbling curls. These could be left loose and flowing but if you want extra volume or more structure, a small bouffant with a braid wrapped around it is a lovely extra touch.
Summertime flower crown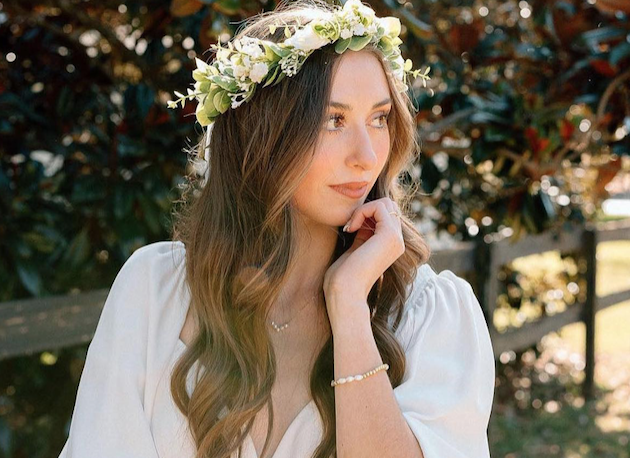 Credit: @davidsbridal via Instagram
A different version of the flower crown sees larger blooms and perhaps baby's breath used to create a natural floral crown that's the perfect accessory for a more casual summer wedding. Sunshine and some loose waves are all that's needed to finish the look.
Loose braid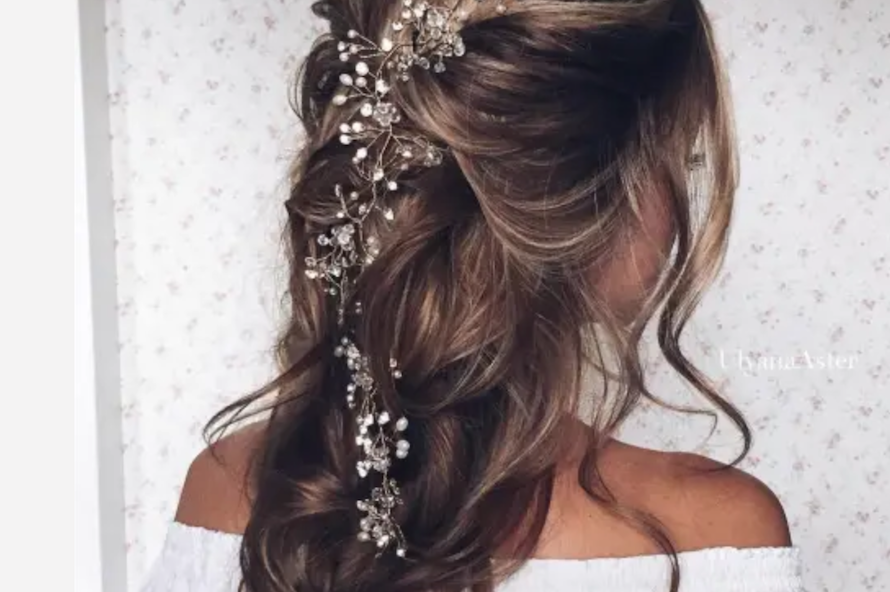 Credit: @ulyana.aster via Instagram
A braid that's so loose that it scarcely looks like a braid creates an elegant style that's very different from the more traditional updos. Best suited to medium or thick hair, this is a look that is set off to perfection by the addition of jewelled hair accessories or even fresh flowers.
Classic chignon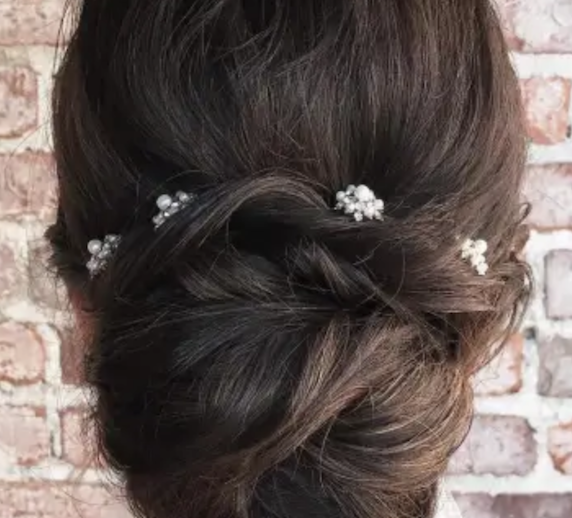 Credit: @kellgrace via Instagram
For that timeless look, choose a classic chignon. Arranged just above the nape of the neck it's a style that works particularly well for securing a veil pinned beneath it. A few tasteful hair accessories pushed into the top of the chignon add the elegant final touches.