-
Advertisement
Just imagine if it was your wedding day and when you are finished with the meal and speeches, the band reveals themselves but instead of the cheesy wedding band you thought you had booked, Maroon 5 are stood there.
Scroll down for video. 
Advertisement
That is exactly what happened during the making of the new Maroon 5 track "Sugar". The band decided it would be a cool idea to appear as a surprise at a number of different weddings by appearing from behind a sheet when people are ready to dance. The video was directed by David Dobkin, the same man who helmed the 2005 hit comedy, Wedding Crashers.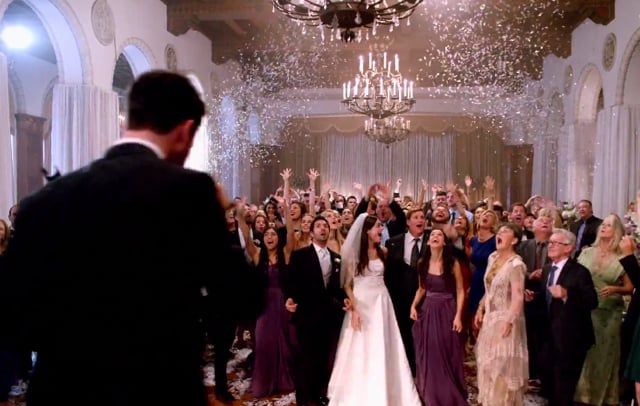 When asked for his thoughts, the Maroon 5 front man Adam Levine said "it was stressful to arrange all of it" but the brides and grooms were certainly shocked that the band had crashed their weddings. "It was a lot of fun. It felt good to kind of surprise these people and make them happy," the Maroon 5 frontman said. "Happy that they liked our band too. It would have been a total disaster [if not]."
-
What an awesome surprise.
Advertisement