Credit: Seventeen Magazine
Have you ever seen an unidentified flying object in the sky at night? Or encountered someone a little strange who seems like they're just not from Planet Earth? Well, these celebrities swear that they have too. This may seem like a big deal but imagine how shocked the aliens must have been to meet a real-life star…
First up, a member of a famous rock band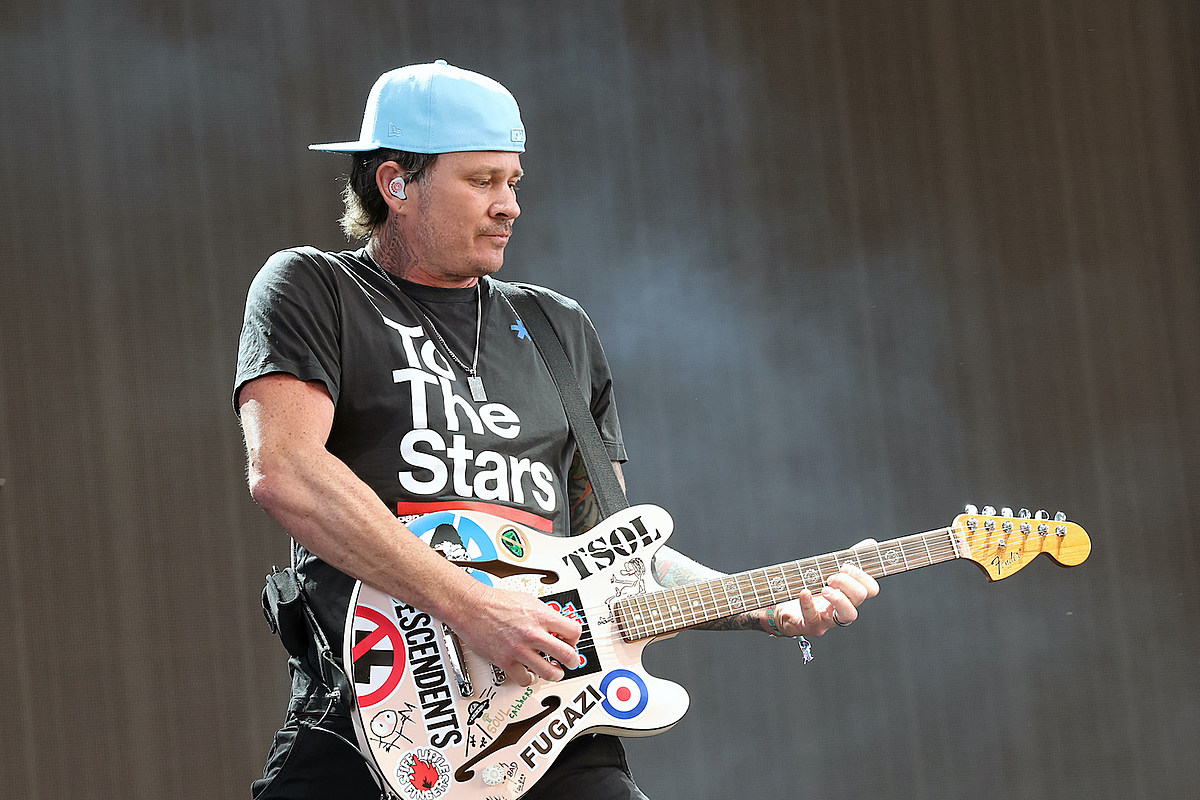 Credit: LoudWire
This might come as no surprise, from a member of a band that sings the song "Aliens Exist". Yes, that's right, Blink-182 lead guitarist Tom DeLonge has talked openly about his interest in extraterrestrial life and has even invested some of his many millions into the cause.
DeLonge's To The Stars Academy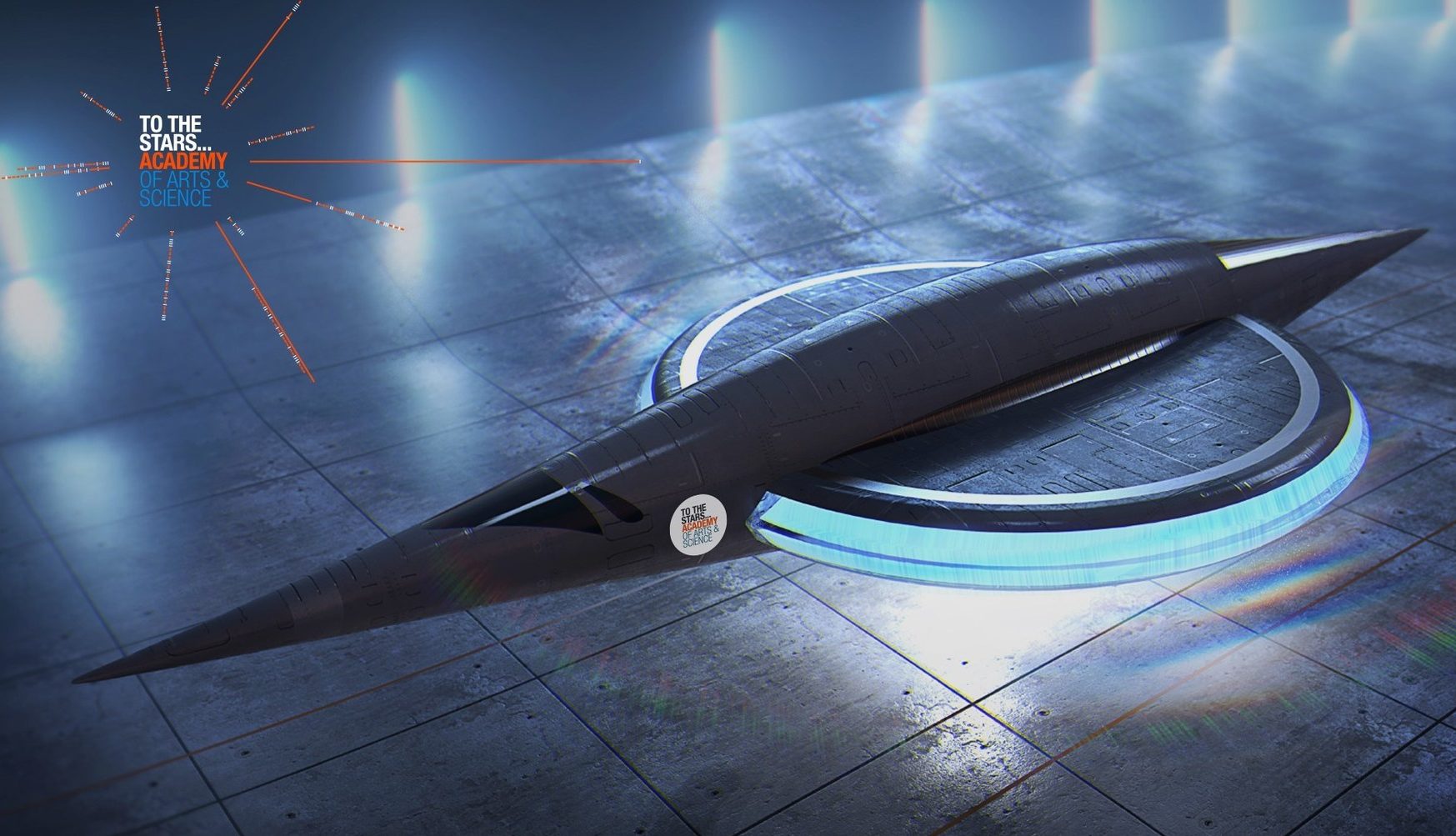 Credit: To The Stars Academy of Arts and Science
He's really, really into it guys. To The Stars Academy of Arts & Science (TTSA) is an organization founded by DeLonge himself, swapping his pop punk stardom for alien research! They conduct research into unexplained phenomena, as well as focusing a lot of time on unidentified flying objects.
The former Disney star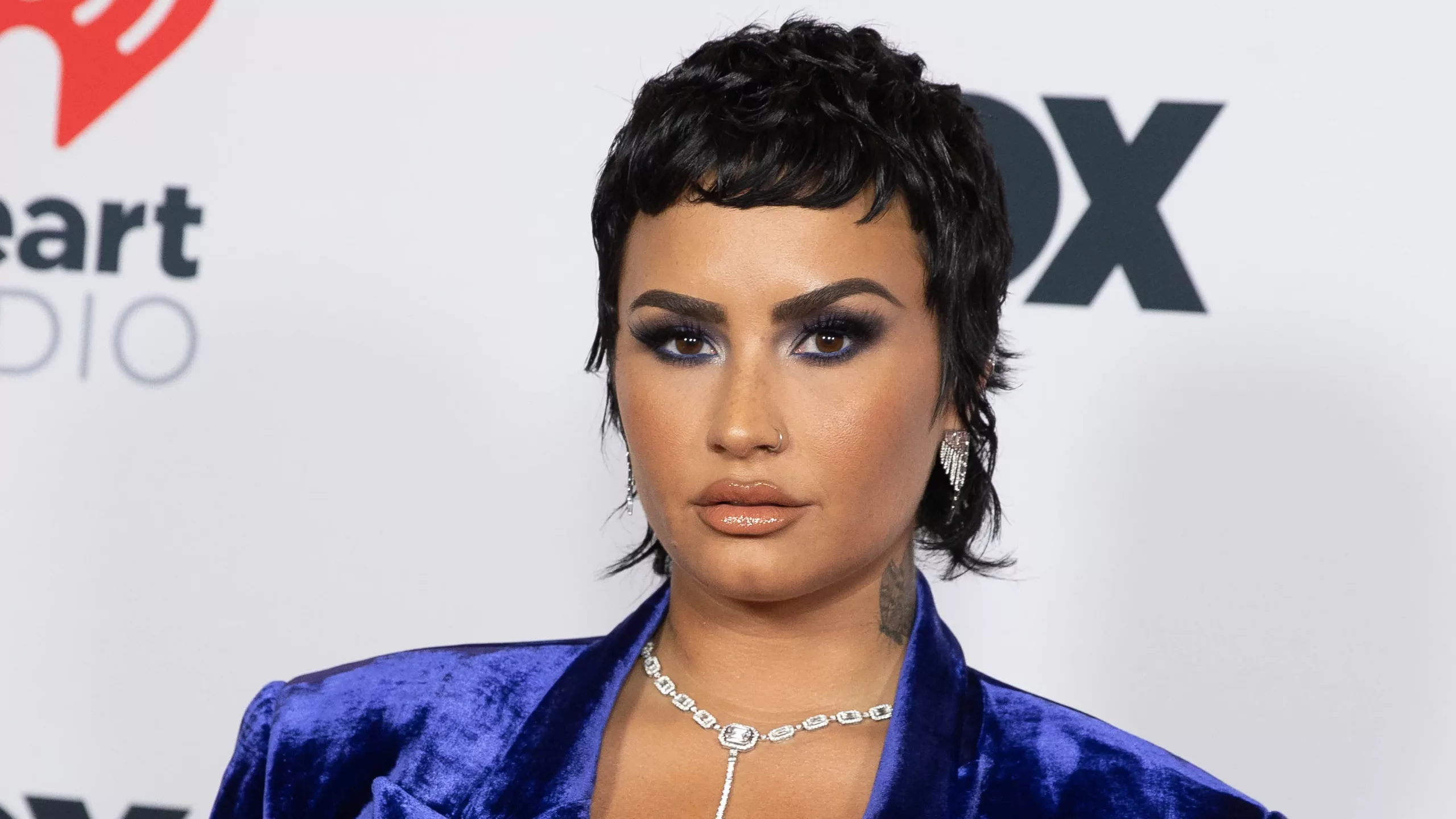 Credit: Teen Vogue
There's a couple Disney stars on this list but first up is Demi Lovato. The star who first came to our screens in Camp Rock and Sonny With a Chance on Disney Channel, now a Grammy nominated recording artist, suggested that she not only believes in aliens, but has had some close encounters of the third kind herself…
That has a penchant for the unexplained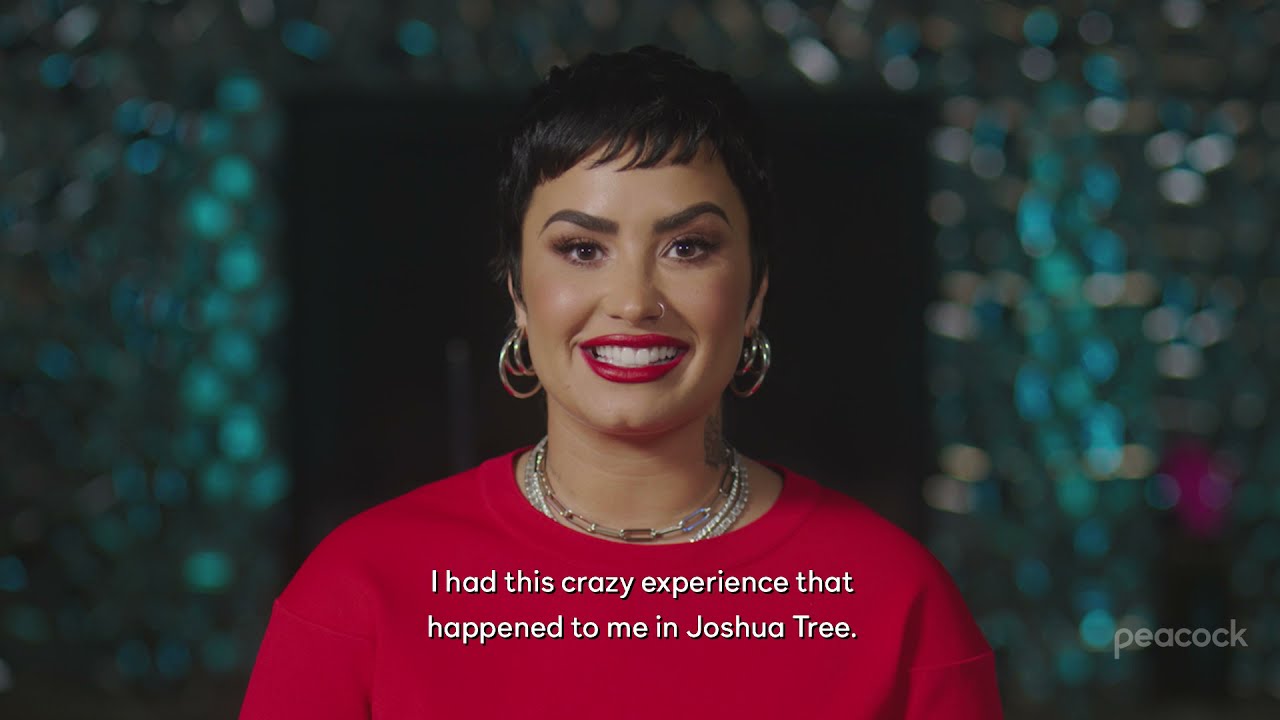 Credit: peacock via YouTube
Not only has she seen these creatures with her own eyes, she's also a big advocate for alien rights! She suggested in one interview that referring to extraterrestrials as 'aliens' was 'offensive' and may deter otherwordly beings from visiting earth! This is a fairly out-of-this world take but, who knows, maybe we should call them only by their preferred names from now on.
A blues brother?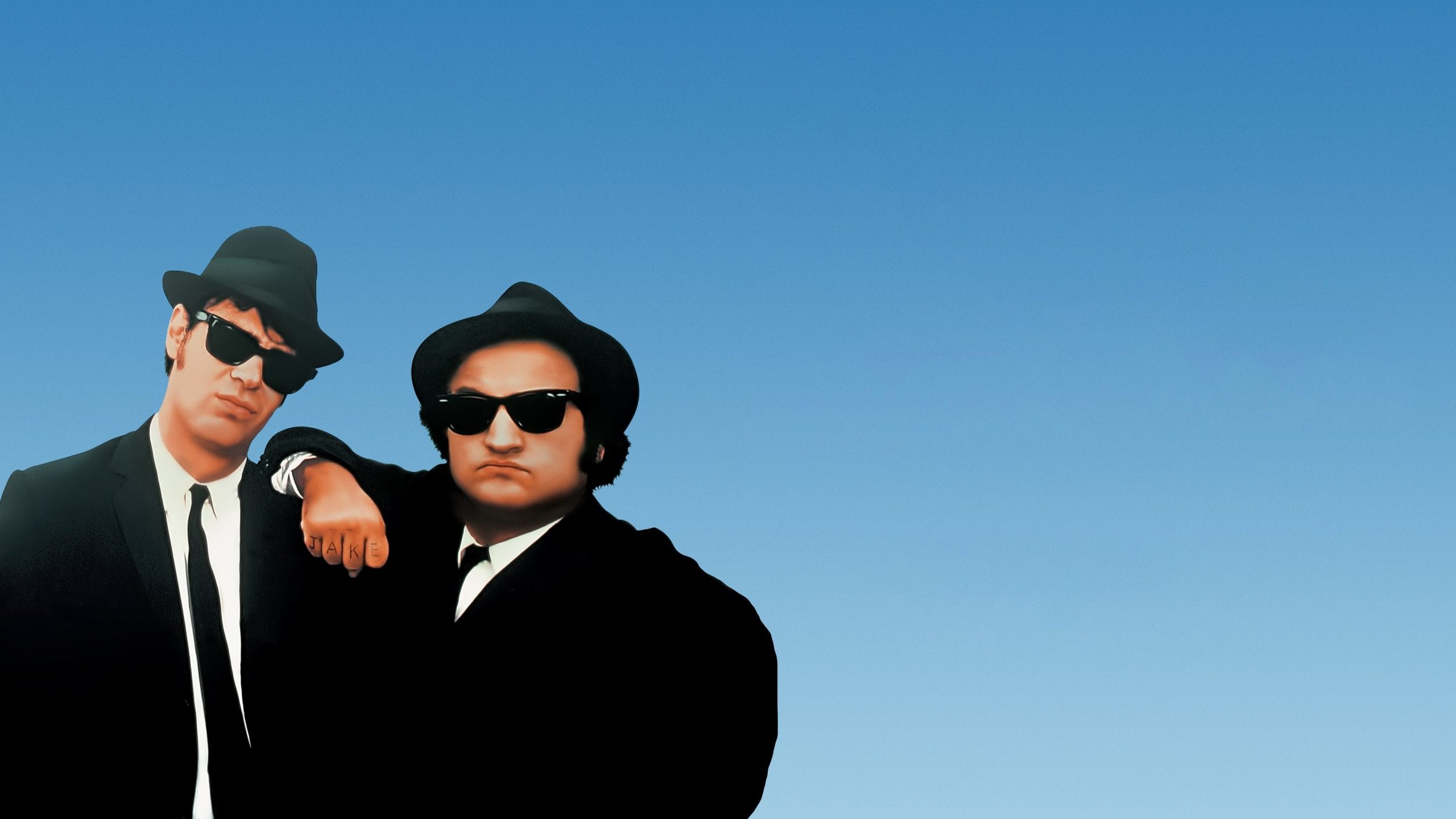 Credit: Rotten Tomatoes
No, not John Belushi, the other one. Comedian, actor and SNL writer Dan Aykroyd has a keen interest in the paranormal and says that he also believes in aliens and UFOs. He even has a documentary, UFOS: Unplugged that explores eye witness accounts of alien spaceship sightings. When the aliens get here, will they want four fried chickens and a coke?
Who believes in ghosts and aliens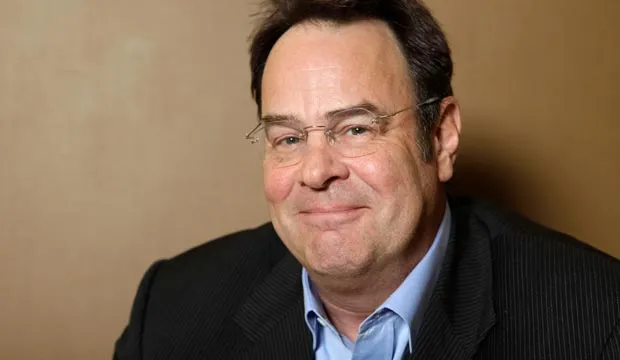 Credit: GoldDerby
Obviously, we know that Aykroyd has had his fair share of encounters with ghosts after his role in Ghostbusters but now he's down with the aliens too? Dan Aykroyd explained to Larry King that not only does he believe in aliens, he believes aliens should be arrested and that 9/11 is the reason they don't want to hang out with us.
Russel Crowe is a very serious man..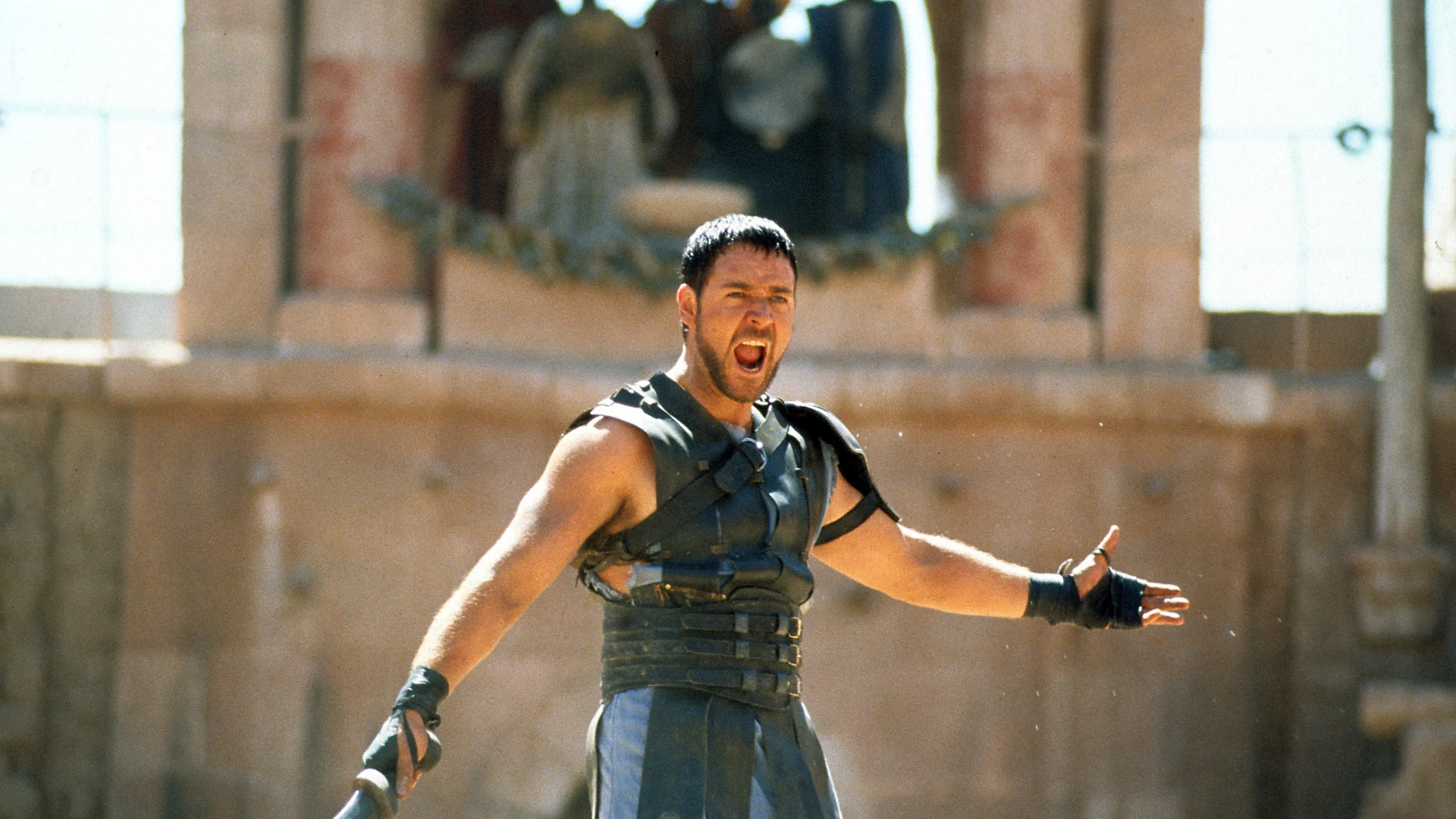 Credit: British GQ
Have you seen him in Gladiator or Les Miserables, this is not a man to be messed with and certainly not one who lives in any fantasy world. Crowe doesn't have any wild stories about him in the media, and keeps a relatively low profile – probably because he's too busy watching the skies for signs of life…
Crowe is a self-professed believer
Credit: Parallel Universe via YouTube
Crowe, who rarely uses social media apart from to retweet his own films' trailers, took to Twitter in 2013 to tweet a four-year-old video of glowing skies behind his office in Sydney. This was a little out of character for the actor and some accused him of trying to pull-off a strange publicity stunt…
The next Disney star on our list…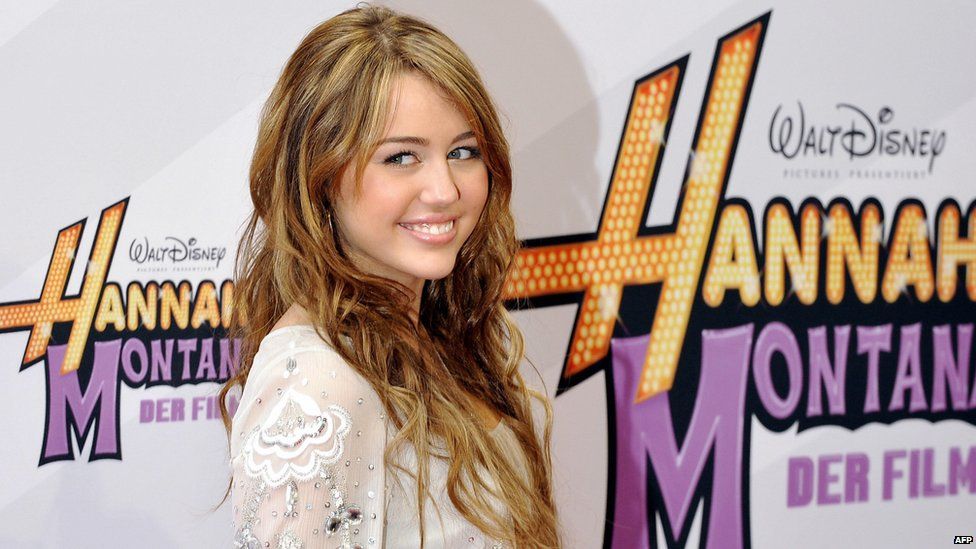 Credit: BBC
Miley Cyrus first burst onto our screens in 2006, with the voice of an angel and a personality to match. Cyrus has faced her fair share of controversy after her shenanigans in her early 20s (none of us would want that documented) and her divorce from Liam Hemsworth garnered her a 'wild-child' reputation. However, there are some other crazy aspects of Cyrus's personality that you may not know…
Hannah Montana believes in aliens
Credit: @mileycyrus via X
Like the fact that she believes in aliens. Cyrus says she encountered an alien firsthand, "I was driving through San Bernardino with my friend, and I got chased down by some sort of UFO… I'm pretty sure about what I saw." Cyrus went on to admit that she had bought some… funny tacos… from a guy on the side of the street beforehand. Not sure if that's relevant.
A British pop singer with an odd hobby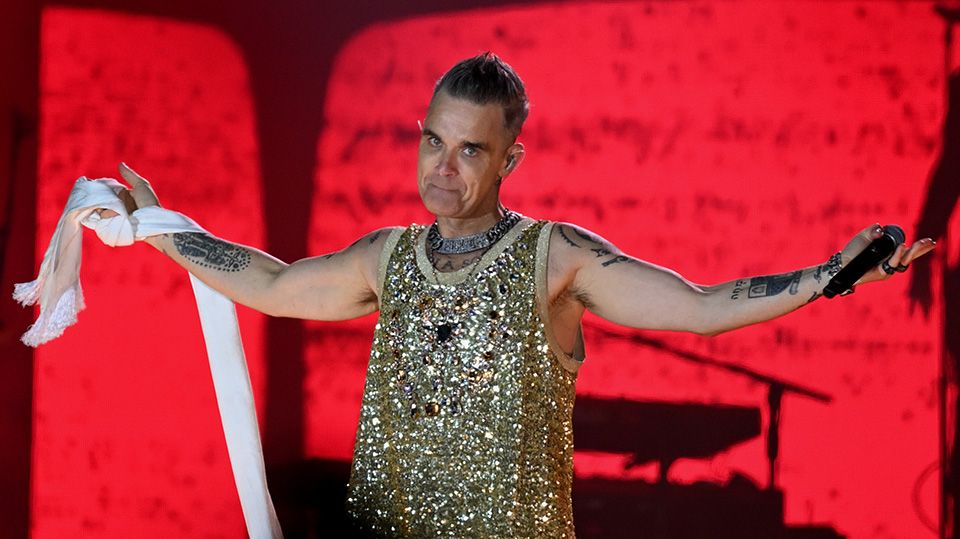 Credit: Planet Radio
Robbie Williams, former member of Take That and British icon, took time off from his singing career a few years ago to document his journey to a UFO conference in Nevada, where he talked to supposed alien abductees about their experiences. Let's hope the aliens don't take any inspiration from Take That lyrics and try to Rule The World.
A longtime fascination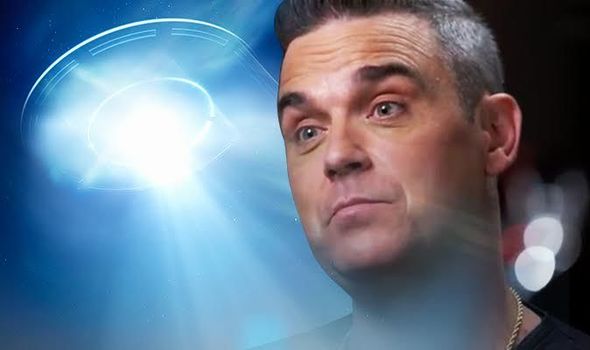 Credit: Daily Express
Williams stated that he has been "obsessed" with aliens since a young age and that he saw a UFO whilst he was with a friend in his hotel room in LA. On this, he once explained: "We were on two hotel loungers in my room in the garden looking up at the stars. Then all of a sudden silently over our heads what I can only describe as a square object. I would say probably the size of one and a half penalty boxes."
A famous meme guy whose name you might not know
Credit: Sky History
You might not know this guy just by his name, but you might recognise him from some pretty funny memes. You may also know him as the host of Ancient Aliens, the History Channel series that explores all things extraterrestrial. Tsoukalos also produces the show and is someone who believes aliens have walked among us for quite some time…
Alien mummies?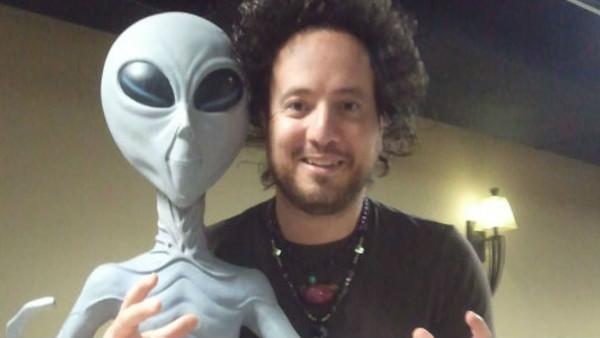 Credit: WhatCulture.com
Tsoukalos often posts on social media about alien goings on and recently took to X to suggest that there were alien mummies? "I have known about the three-fingered Nazca mummies since the summer of 2018 when I was first approached about them. This entire story is incredibly fascinating and merits more investigation immediately." Okay then…
The Smith family is kooky at best
Credit: Us Weekly
The Smith family have had their fair share of newsworthy stories; from indulging in mushrooms together (and not the kind you cook with), to that infamous slap at the Oscars. Will Smith may have had his fair share of bust-ups with aliens in the Men in Black films but it's his son that has an interest in aliens.
But Jaden might have the most out-there beliefs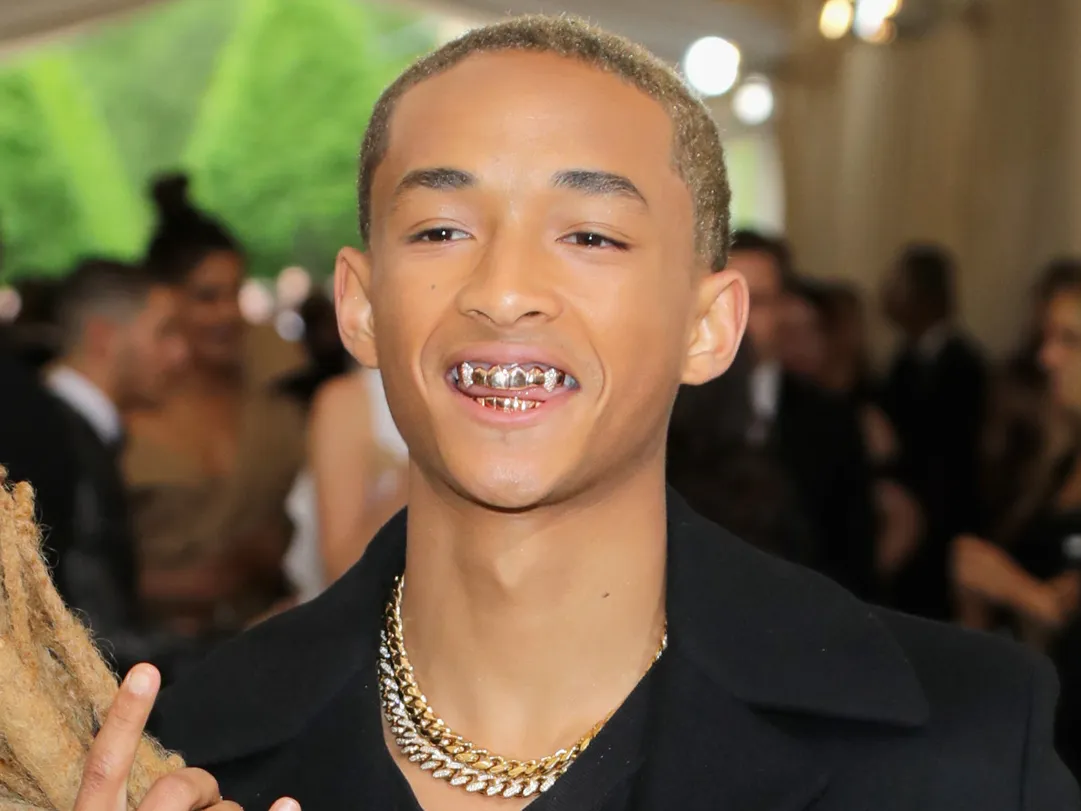 Credit: GQ
On a tour around the White House, Jaden asked former President Obama if aliens were real whilst they were in The Situation Room. Obama replied, "I can neither confirm nor deny the existence of extraterrestrials, but I can tell you if there had been a top secret meeting about it, it would have taken place in this room." This stuck with Jaden, who aspires to become an "alien ambassador".
No surprises here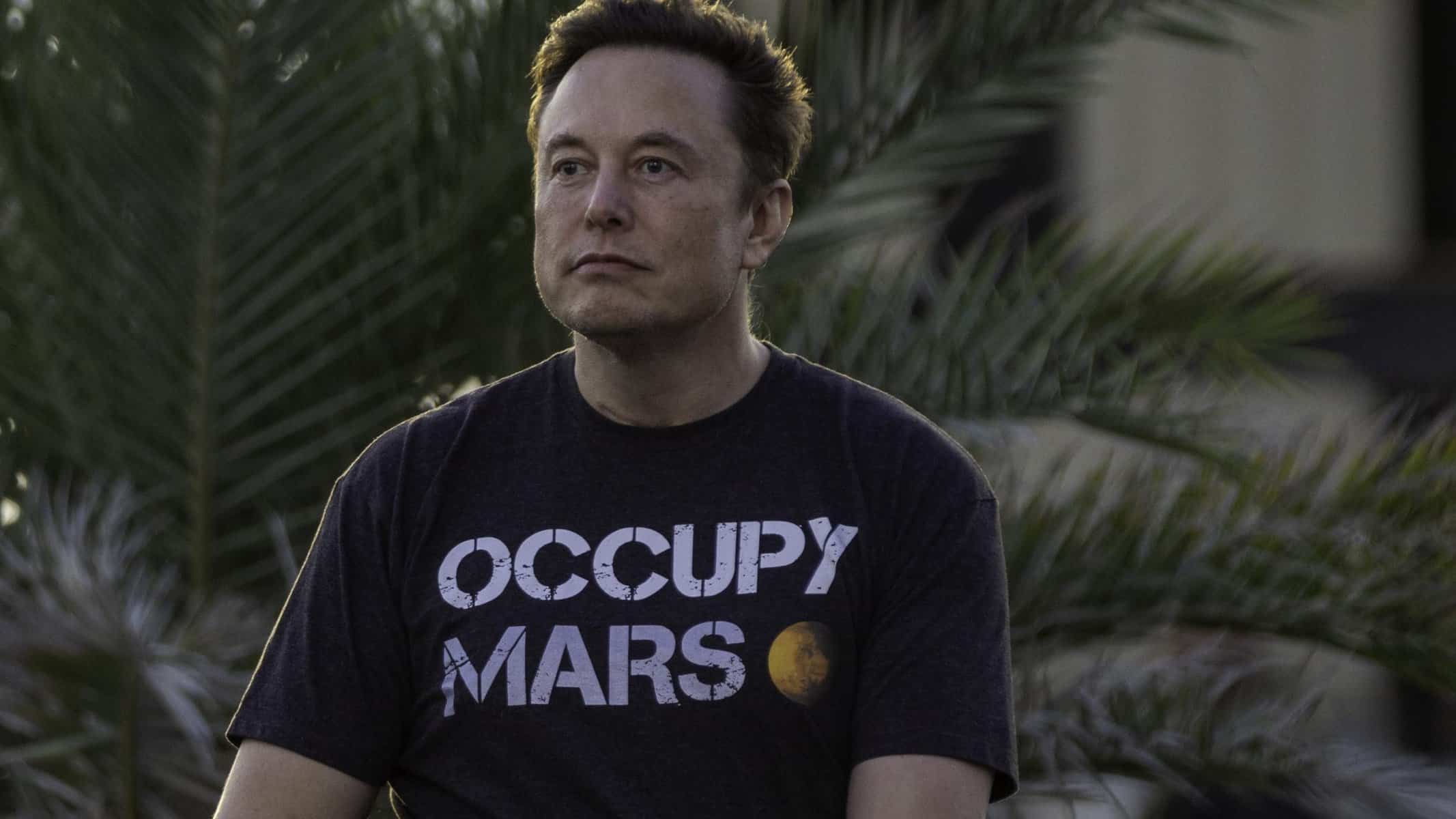 Credit: Michael Gonzalez via Getty Images
Aside from the fact that the man is probably a robot who has access to knowledge that us civilians do not, Musk spends a lot of his billions on technologies with which to explore space. Also, his wife and kids; Grimes, X Æ A-Xii and Exa Dark Sideræl respectively, have names that sound more like alien experiments than people.
But Elon Musk is a big believer in aliens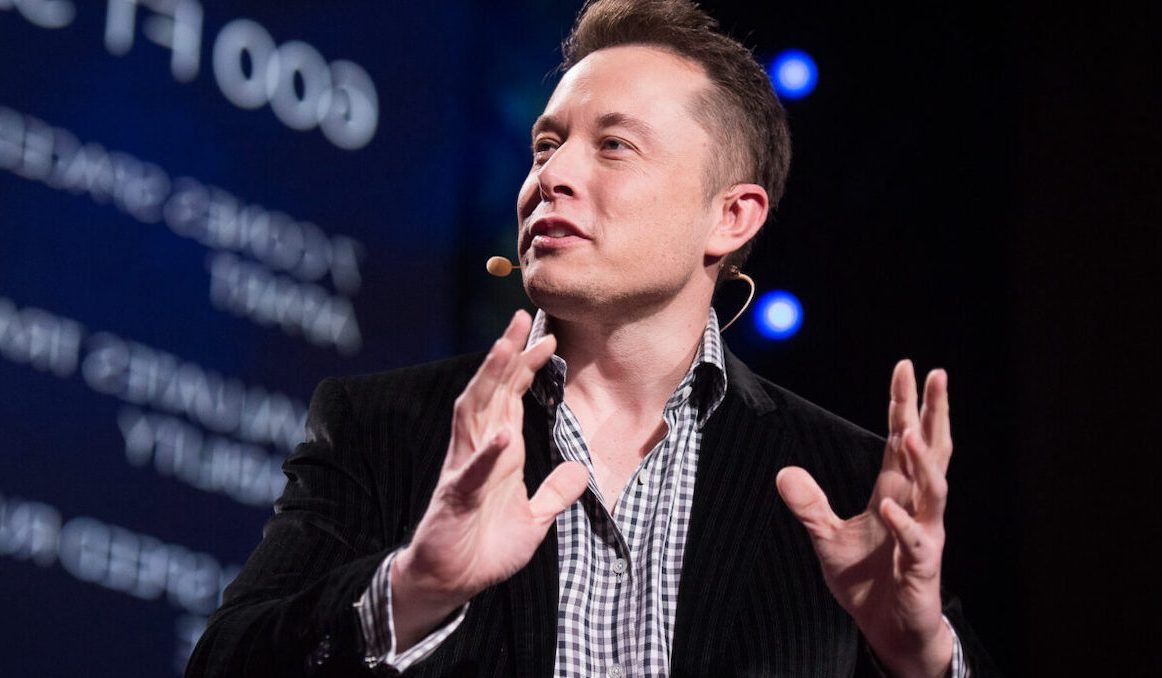 Credit: James Duncan Davidson via Creative Commons
Musk intends to make human life on Mars possible as soon as possible and suggested in a recent Twitter conference (before it became Musk's X) that thinking about aliens and that he spends a great deal of time,"trying to understand the nature of the Universe. Are there aliens? Where are they? The Universe has been around for many billions of years, so why haven't we seen evidence of aliens?"
Are there aliens in The Matrix?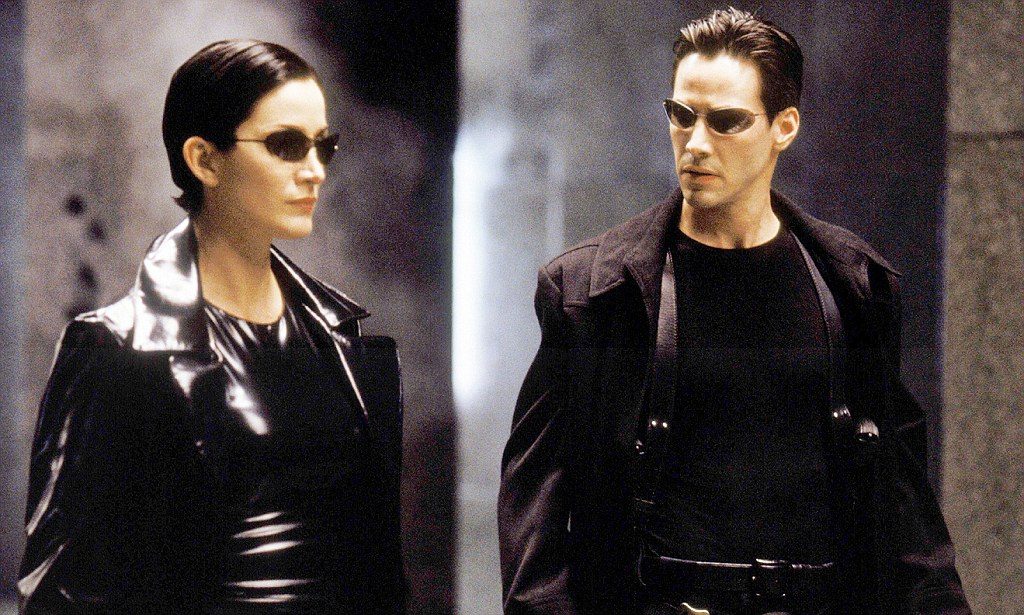 Credit: FilmMagic
The Matrix star and beloved actor Keanu Reeves has also publicly stated that he is a firm believer of extraterrestrial forms of life. Reeves even stars in an alien film, The Day The Earth Stood Still. Well, if the aliens do come to earth, hopefully John Wick can fight them off.
Reeves would give ET a warm welcome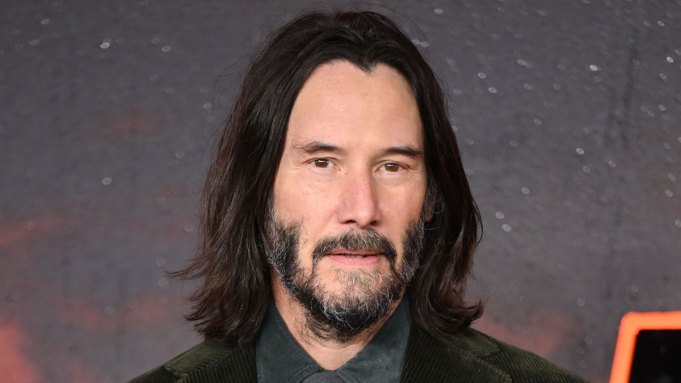 Credit: Getty Images
In a recent Reddit AMA, Reeves was asked if he would like to be the first person on earth to greet the extraterrestrials and what he would say to them. He responded in typical Keanu fashion and said, "Heck yea. How's it going? How was your trip? You hungry? Want anything to drink?" Ever the gentleman.
You might think that Scully would have seen enough…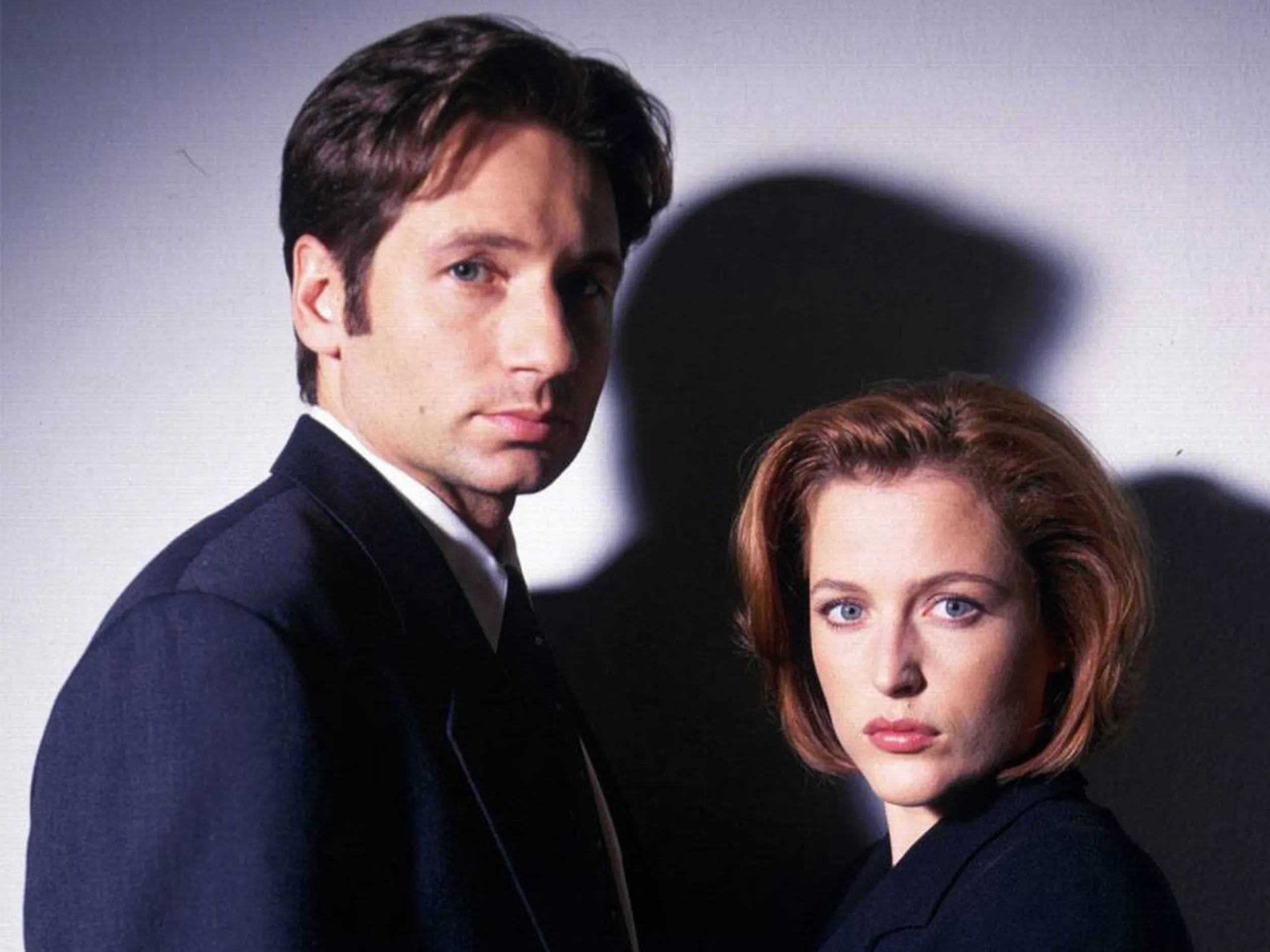 Credit: WIRED
Gillian Anderson is very well-known for starring in the cult classic show about aliens, The X Files, so you might think that she's had her fair share of close encounters of the third kind. However, she is a firm believer in aliens offscreen; even if her onscreen character is a little skeptical.
Anderson wonders about life out there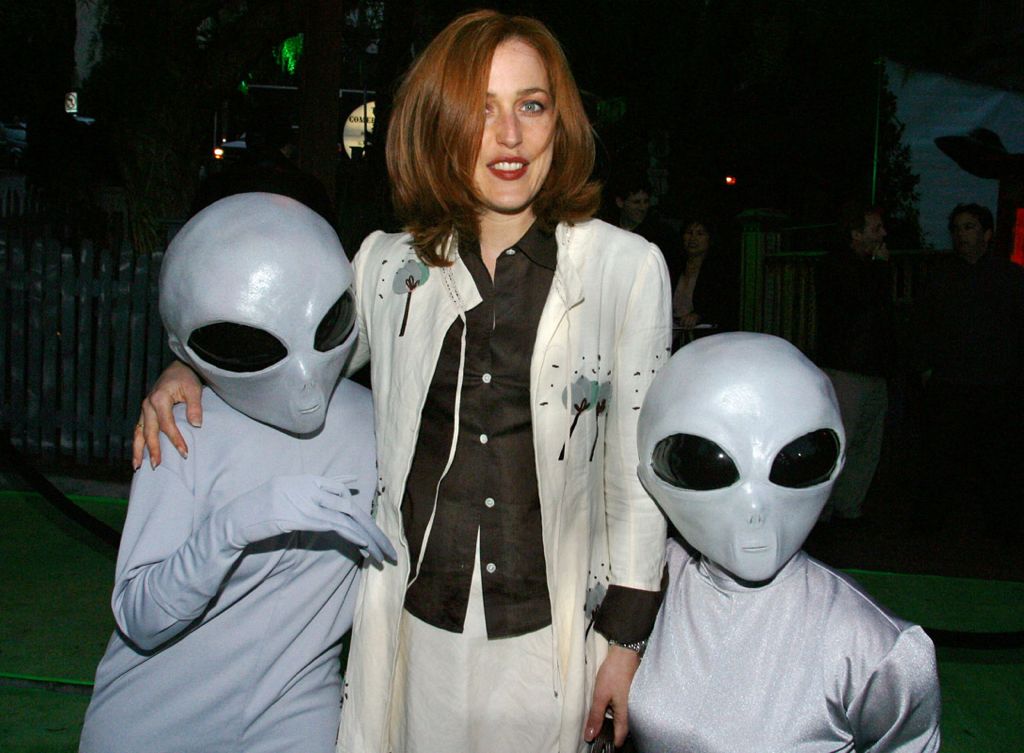 Credit: Pinterest
Anderson did an interview with The Guardian where she was asked if she believed in aliens. Her reply was, "I do to the degree that the universe is obviously vast and the thought that we are the only planet full of living beings doesn't make sense. That doesn't necessarily mean that there are aliens, but there could be."
Kurt Russell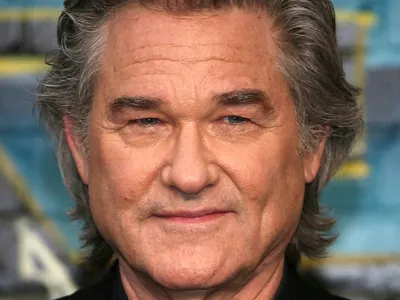 Credit: Britannica
Surely this one comes as no surprise, the guy was in Guardians of The Galaxy Vol. 2, and he didn't even play an alien, he played a literal alien planet that is alive and is the father of The Star Lord. Of course Kurt Russell believes in aliens…
First person to see the Phoenix lights?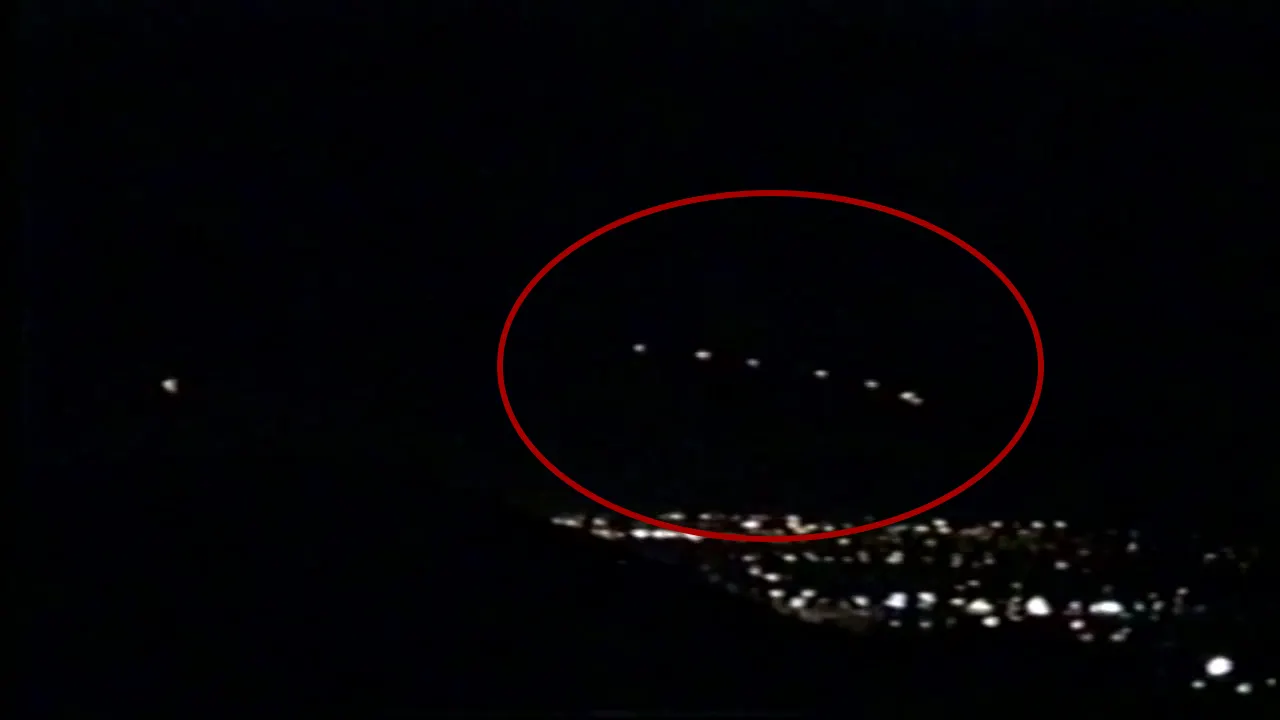 Credit: Fox News
The Phoenix Lights are one of the most famous UFO sightings in recent history, with lights seen over Arizona and Nevada in 1997. But the first person who spotted the 'alien' lights may have been Hollywood star Kurt Russell, at the controls of his own private plane. Russell even reported the lights to the control tower.
A famous talkshow host
Credit: Rolling Stone
Larry King was one of the most celebrated talkshow hosts, and was known for his ability to be cutting without ever coming across as too cruel. He passed away recently and his fans were deeply saddened to see such a legend come away from their screens. King often interviewed UFO fanatics on his show…
With a UFO fascination?
Credit: The Jerusalem Post
This could be because he had a fascination with aliens and UFOs himself. He loved to interview stars from sci-fi tv shows and movies and ask them whether they believed in aliens. He often found that these people had very strong opinions about the topic and were either adamant about their existence, or complete sceptics.
A Steel Magnolia actress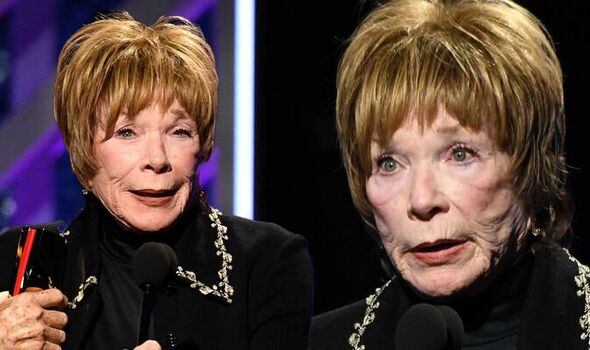 Credit: Daily Express
No, it's not Dolly Parton. She first made her name in the Golden Age of Hollywood but isn't somebody we've forgotten about in a hurry. Shirley MacLaine's career and life have been marked by her willingness to explore unconventional and controversial ideas, both in her acting roles and her personal beliefs.
With a big interest in spirituality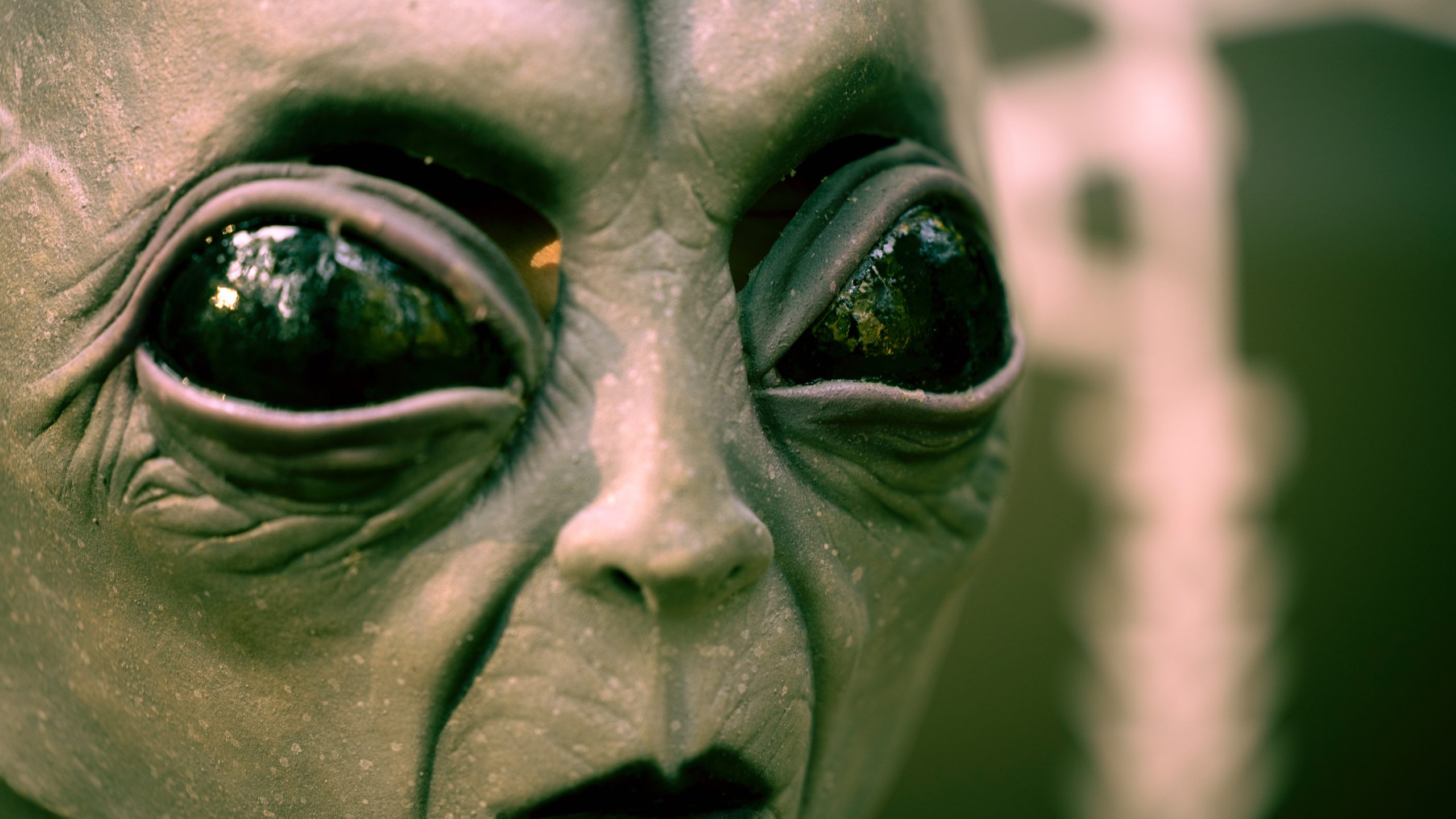 Credit: CoinDesk
MacLaine has been open about her exploration of spirituality and her beliefs in reincarnation, extraterrestrial life, and other New Age concepts. She has been quite vocal about her belief in the existence of aliens from other planets and her experiences with what she believes to be unidentified flying objects.
Like father like daughter…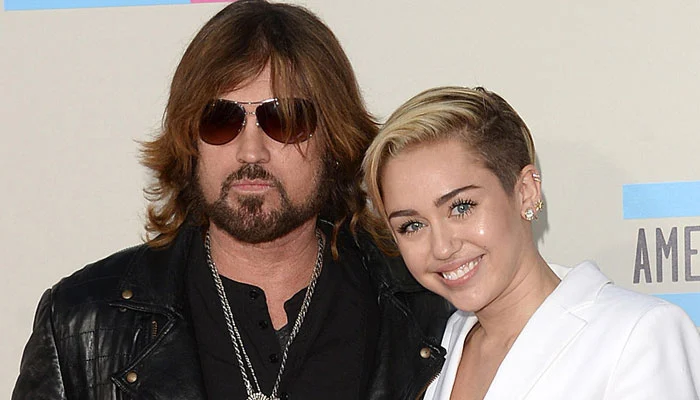 Credit: Geo.tv
We know that Miley Cyrus has seen a few "aliens" in her time but, apparently, the apple doesn't fall too far from the tree and her father believes in aliens too. Sources are unclear as to whether Billy Ray had taken any funny tacos or other snacks before his sightings…
This country singer believes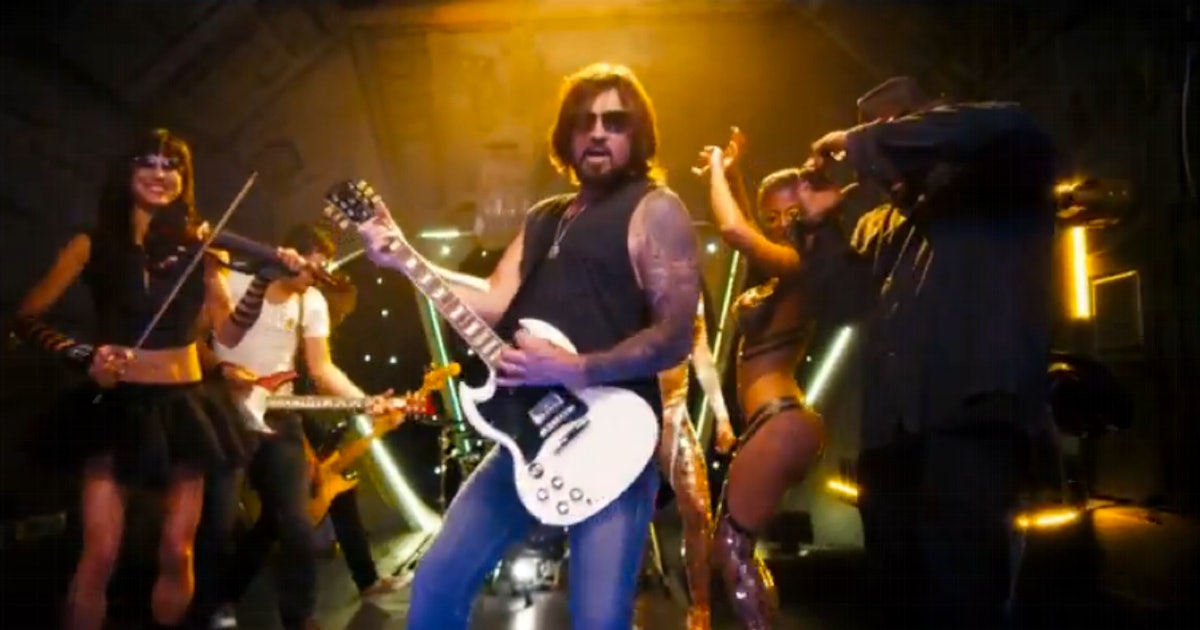 Credit: TheMic
Billy Ray wanted to make his belief in aliens known to everyone, so when he produced a music video for 'Achy Breaky 2', a rap song by Buck 22 that sampled his 1992 hit, he enlisted the help of some twerking aliens to really bring the video to life. Did they learn to twerk from watching his daughter on YouTube?
A neuroscientist turned actress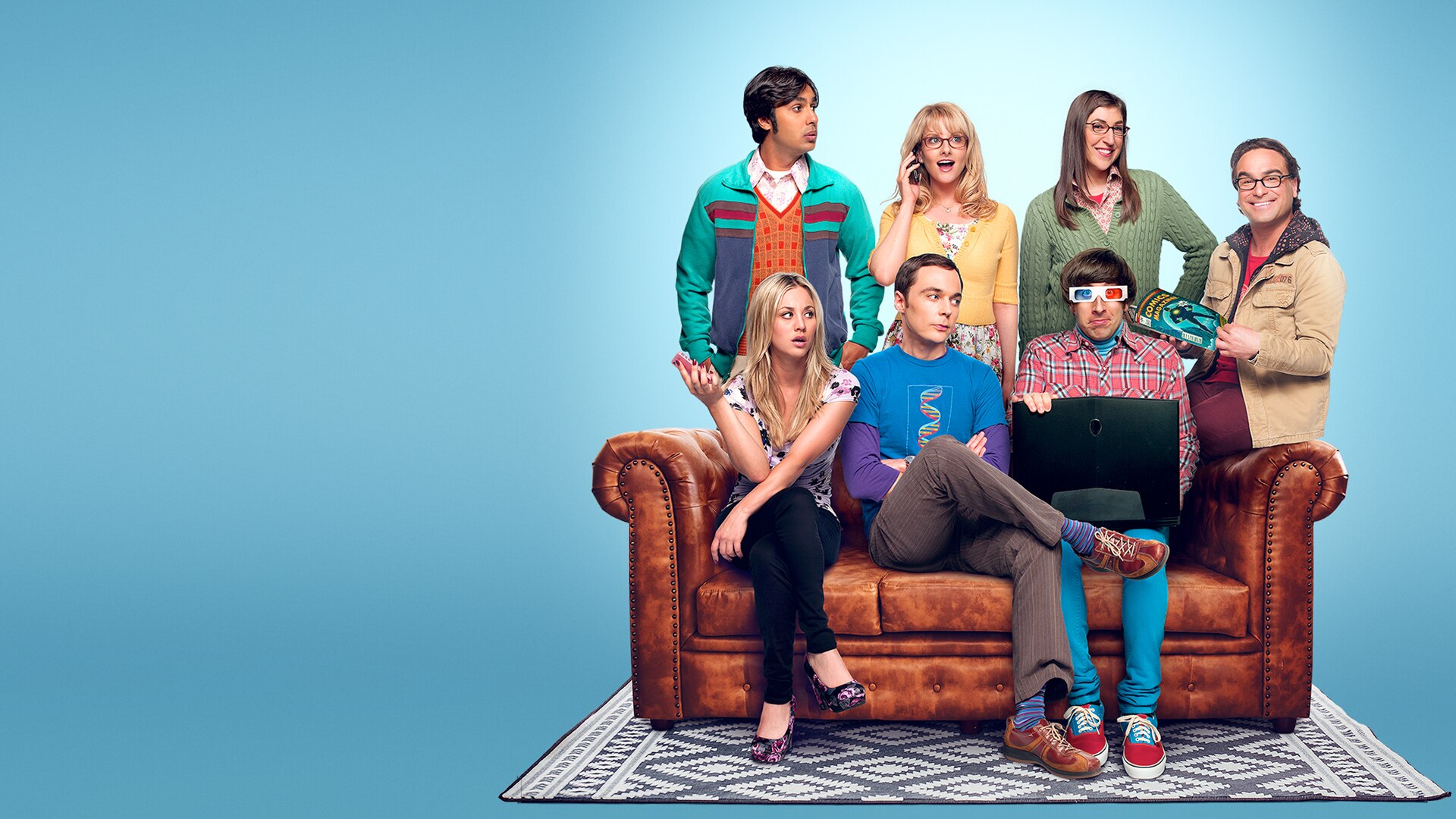 You may know Mayim Bialik as the actress who plays Amy in Big Bang Theory, the sitcom loved by nerds and geeks across the globe; but did you know she was also a neuroscientist? If someone that clever believes in aliens, surely there must be some truth in it?
With a belief in the unknown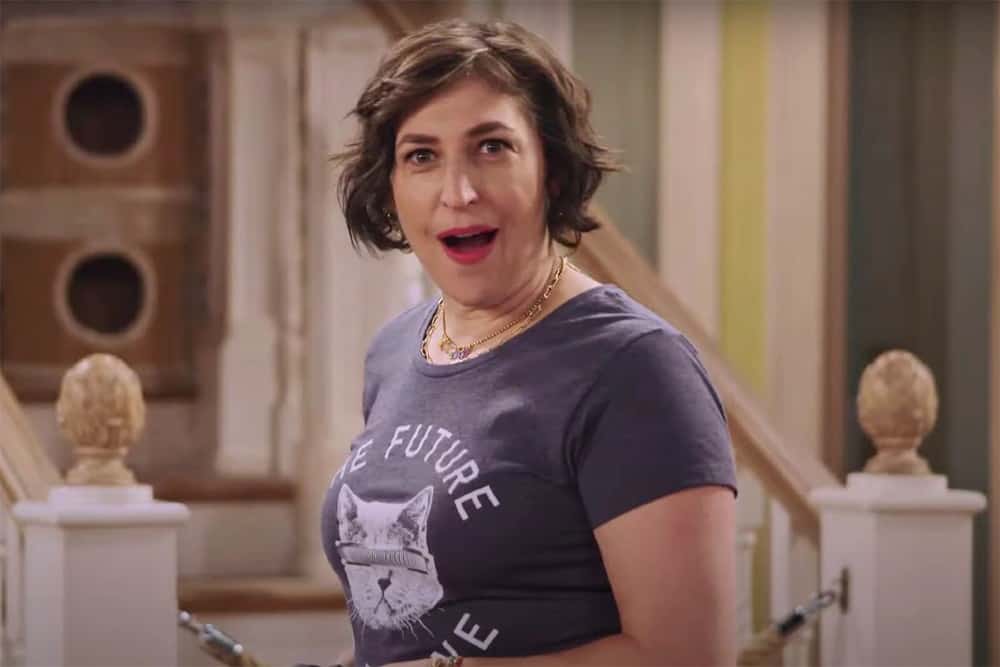 Credit: Giant Freakin Robot
In her podcast, Bialik discusses that she has a keen interest in astrobiology and the possibility of alien life. As someone who knows a great deal about science, Bialik suggests that, statistically, considering the size of the universe, there must be some sort of life out there.
Of course, someone from the Star-Trek cast has to get a mention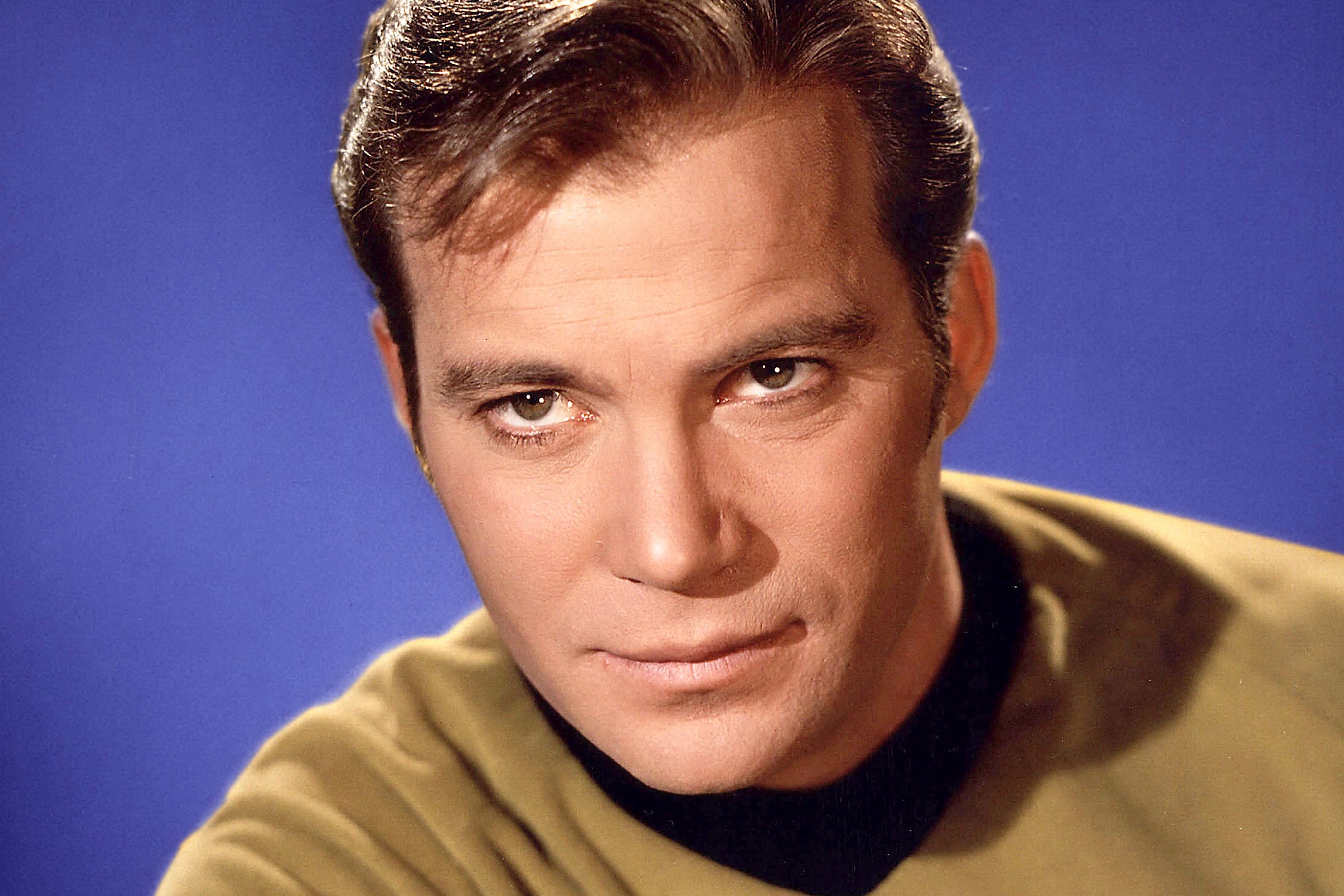 Credit: The Times
That's right, Captain Kirk believes in aliens. Of course he does, he knows them better than anyone else. On top of this, Shatner has even hosted TV documentaries exploring the idea of alien abduction and UFO sightings. He even claimed last year that aliens had already visited earth…
Shatner has mixed views..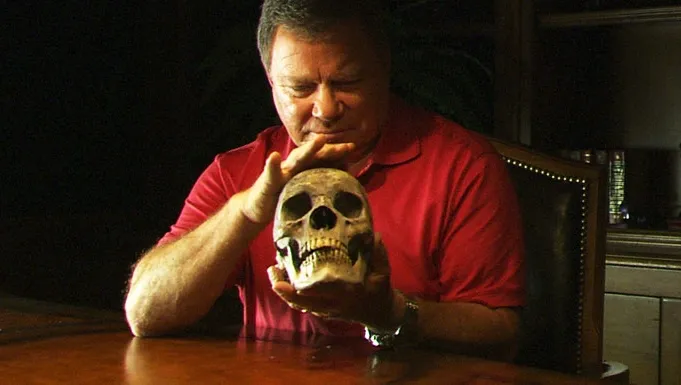 Credit: USA Today
Although Shatner has made a career off of sci-fi television and documentaries about aliens, he seems to have changed his tune recently as he has shown some skepticism for recent UFO hearings in US government and has stated that he finds the idea to be 'ridiculous'. Make up your mind, Captain Kirk.
A Grease star who believes in ET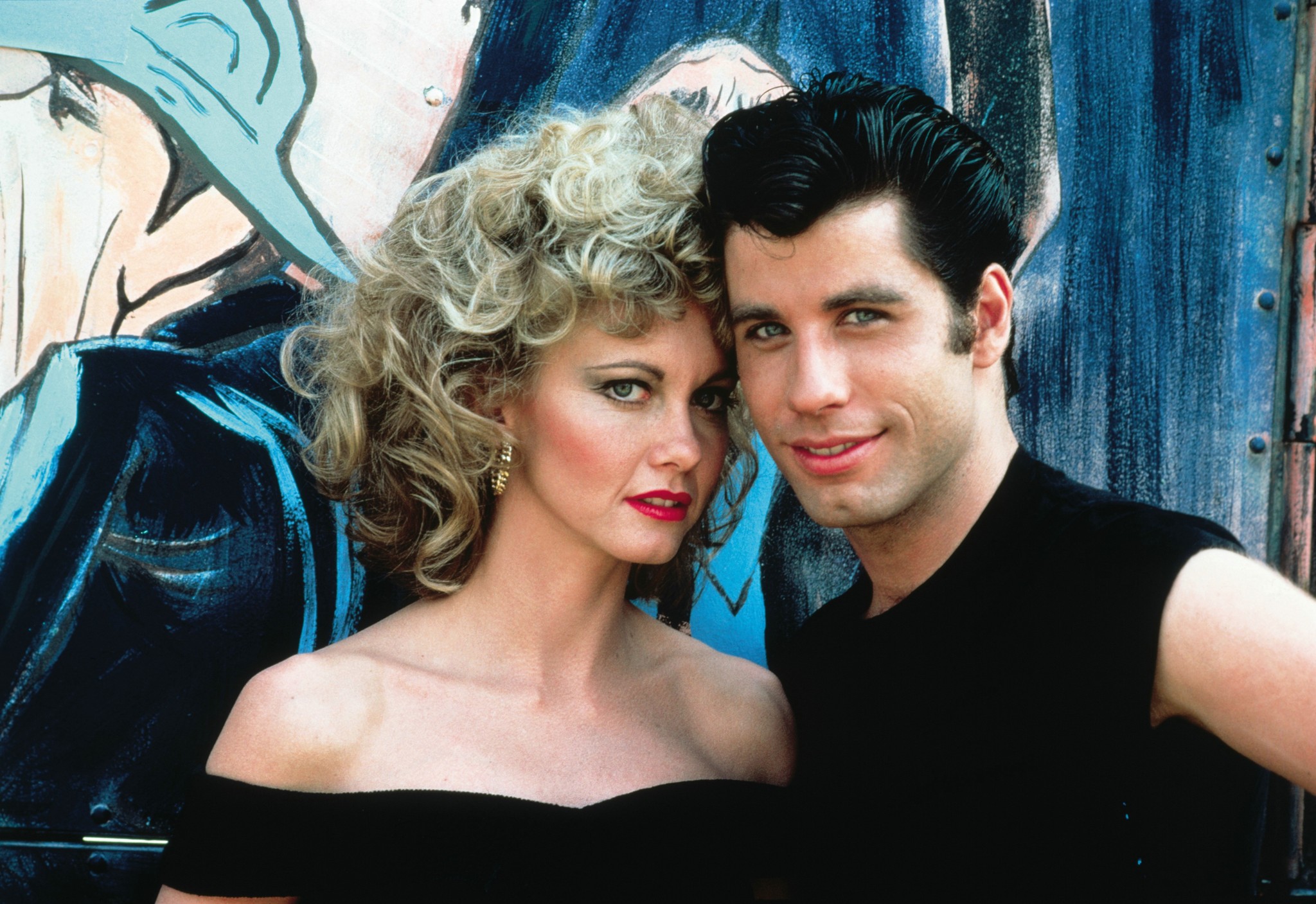 Credit: IMDb
No, not John Travolta. Although, maybe he's just keeping his alien connections under wraps. That's right, sweet little Sandy had an encounter with a UFO and claimed that ever since this happened, she always kept an open mind as to whether their was life on other planets.
Hopefully she didn't get physical with any aliens…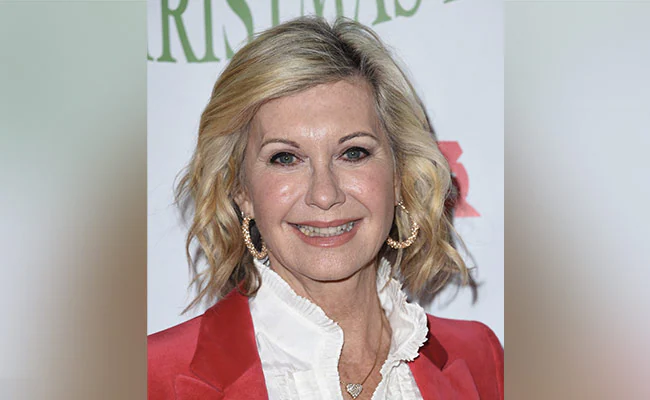 Credit: NDTV
The Physical singer and recently deceased actress described in an interview that she saw a UFO flying at "amazing speeds" when she was a teenager. She didn't disclose whether the encounter went any further than this, and if she actually made contact with any little green men.
Another Blink-182 member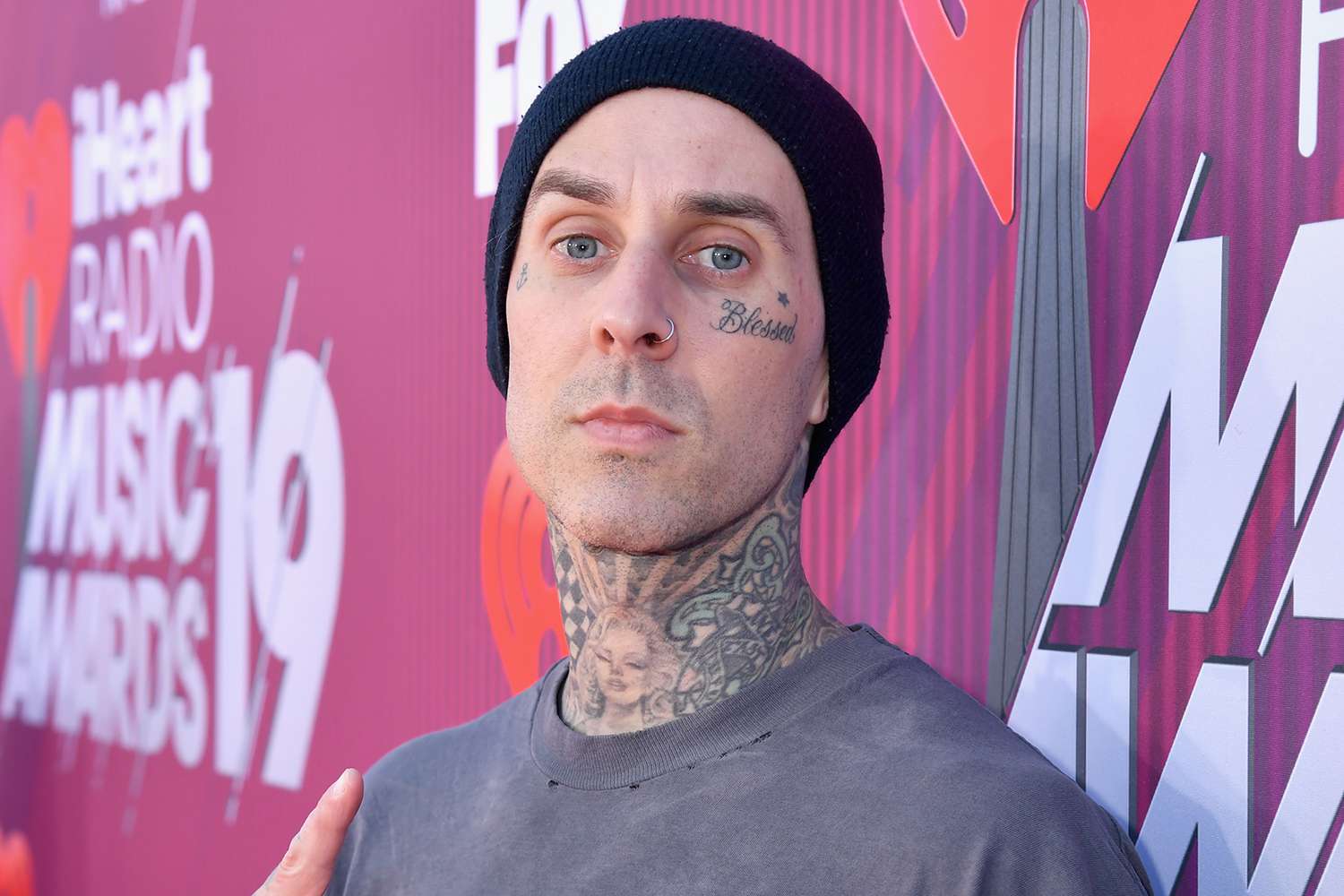 Credit: People.com
Travis Barker, drummer of Blink-182, follows in the footsteps of Tom DeLonge and has admitted to believing in other kids of life. He and DeLonge used to bond on tour by watching UFOs and would partake in various substances to fuel their sleepless nights. All from the comfort of the Blink-182 tour bus, of course.
Turned Kardashian baby daddy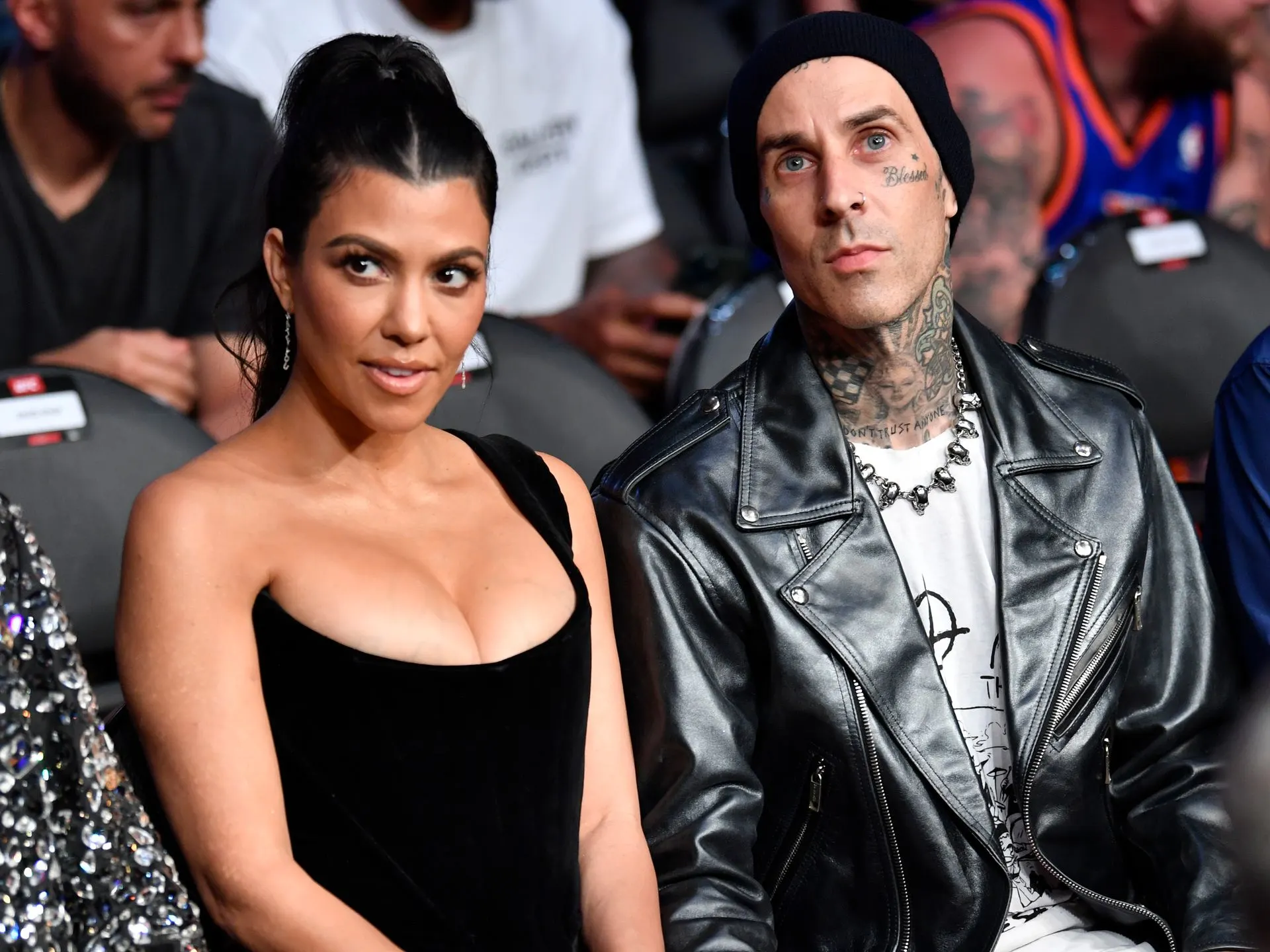 Credit: Hello! Magazine
Barker has recently married eldest Kardashian sibling Kourtney and the two are expecting a (human) baby. Barker seems to have married into the right family, because Khloe Kardashian has said that she definitely believes in aliens and Kim is even rumored to be behind a famous UFO sighting…
The last one is not very surprising..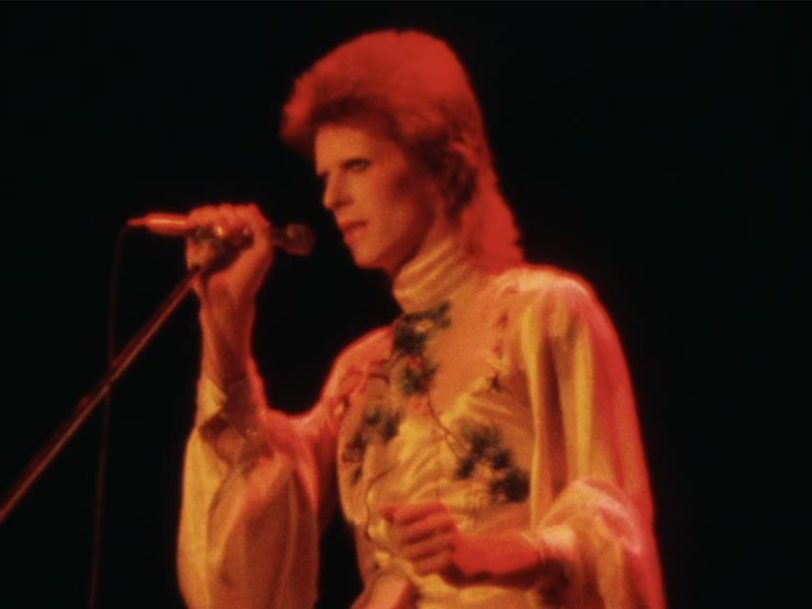 Credit: David Bowie Archive via Dig
Think of the most otherworldly rock singer that has ever lived, someone who, if you were told they were from another planet, you would totally believe. Need another clue, maybe they're from Mars…Or is there even life on Mars? That's right, it's Mr David Bowie, of course.
The clue's in the name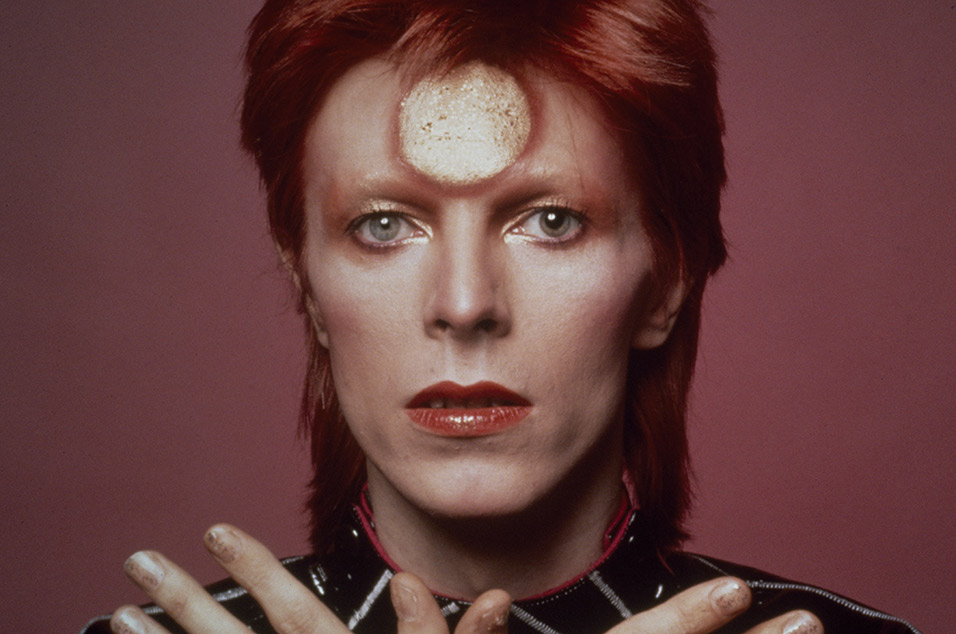 Credit: NME
With a stage name like Ziggy Stardust, it's no surprise that Bowie had an interest in all things intergalactic. In 1974, Bowie told TV host Dick Cavett he would rather fly in saucers than airplanes. He also said the following year in a magazine article that he worked for a UFO magazine in England and he has made about six to seven sightings a night when he was in the observatory. That's a lot.