Brie Larson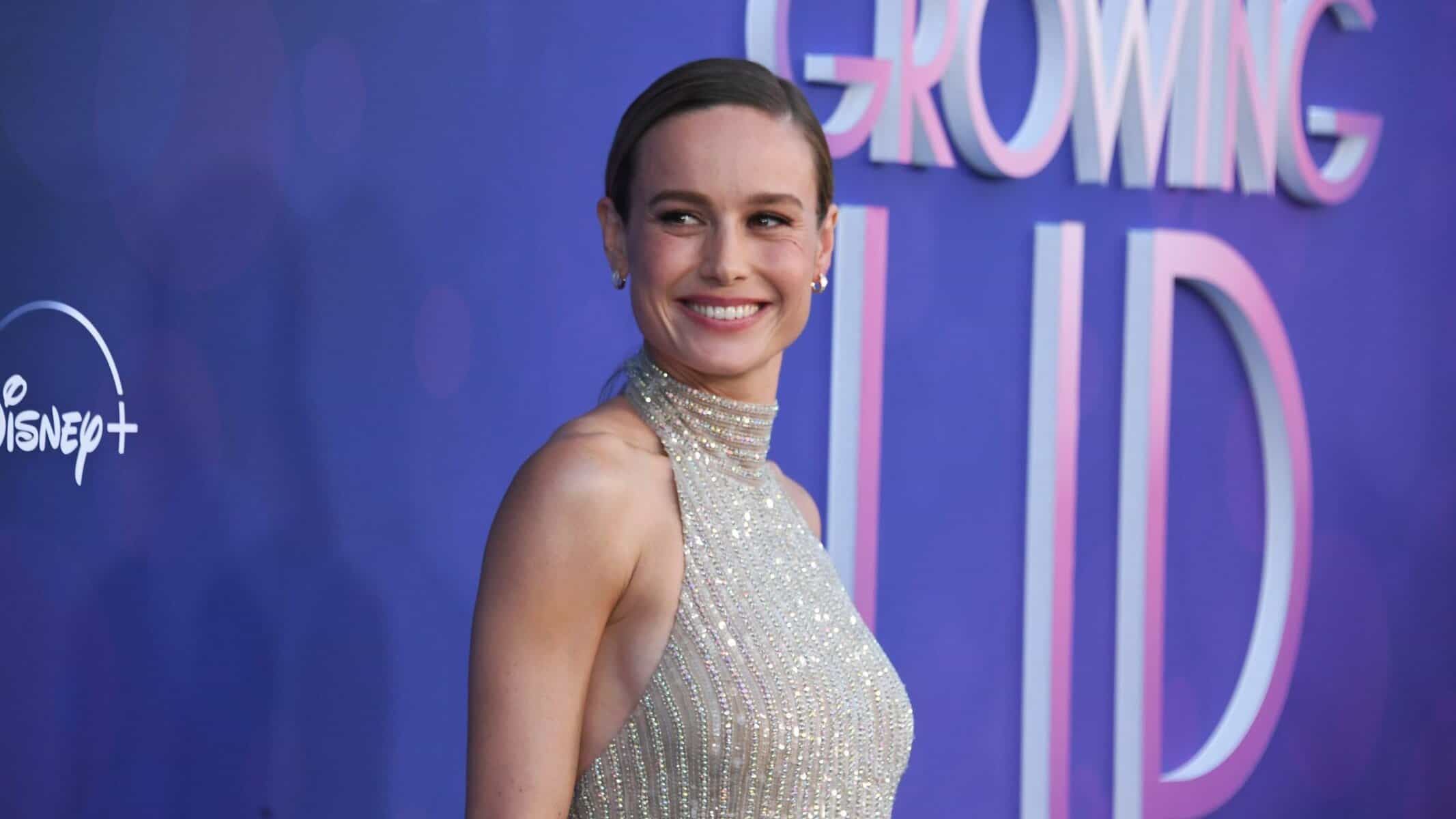 Photo by Jon Kopaloff/Getty Images
Actress Brie Larson is best known for her roles in the 2016 film Room and as Captain Marvel in the Marvel Cinematic Universe. It turns out that this A-lister doesn't talk to her father any longer. Her parents are divorced, and once she turned 18, she made the choice to no longer be in touch with him. Larson says that she doesn't think her father ever wanted to be a parent and that he is responsible for her not wanting him in her life anymore.
Eminem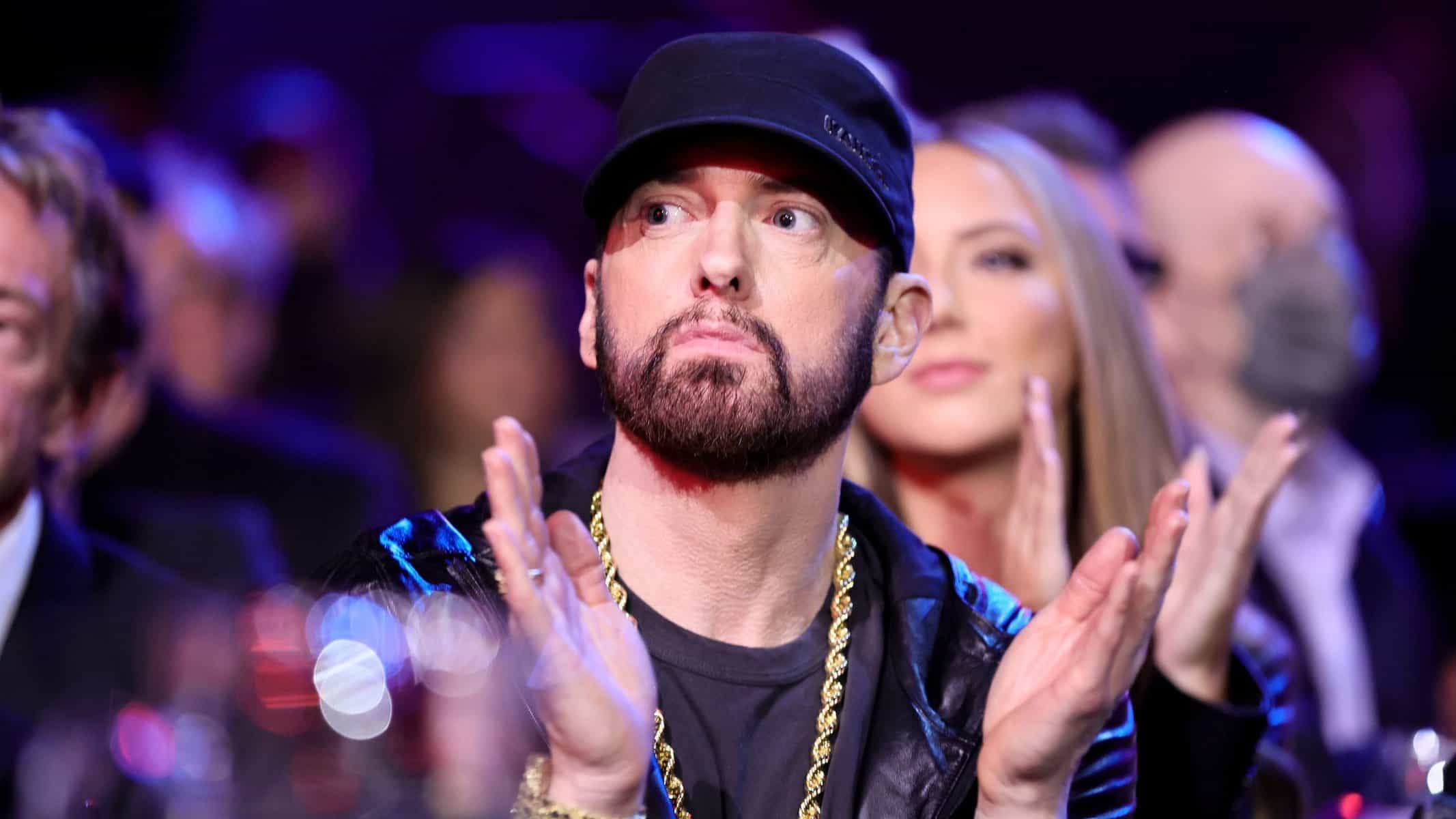 Photo by Theo Wargo/Getty Images
If you have heard Eminem's songs such as Without Me and Cleanin' Out My Closet, you might be able to tell that Eminem had some negative feelings towards his mother, claiming that she was an addict and an abusive parent. His mother found the lyrics to be of such a defamatory nature that she actually filed a defamation lawsuit against her son. The case was settled in 2014, and Eminem apologised later in his song Headlights, but it may have been too little too late.
Justin Bieber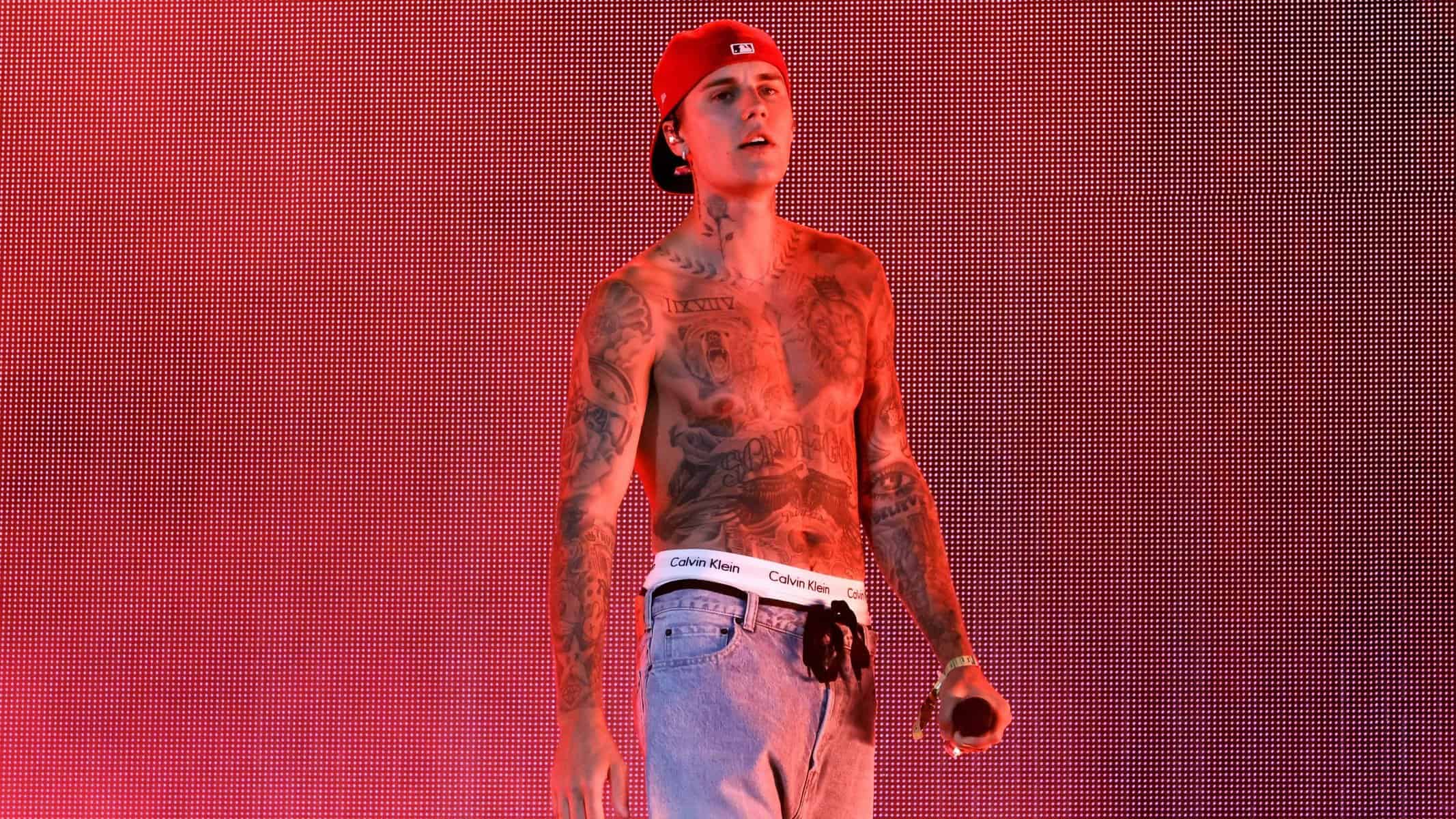 Photo by Kevin Winter/Getty Images
Though Justin Bieber's contention towards his mother has not lasted forever, there was a time where there was bad blood between them. In 2015, Bieber said that he did not have a relationship with his mother due to his own actions. Like any son, he did not want his mum to be ashamed of him but knew she was because of the way he had behaved. More recently though, they seem to have resolved the situation.
Jennifer Aniston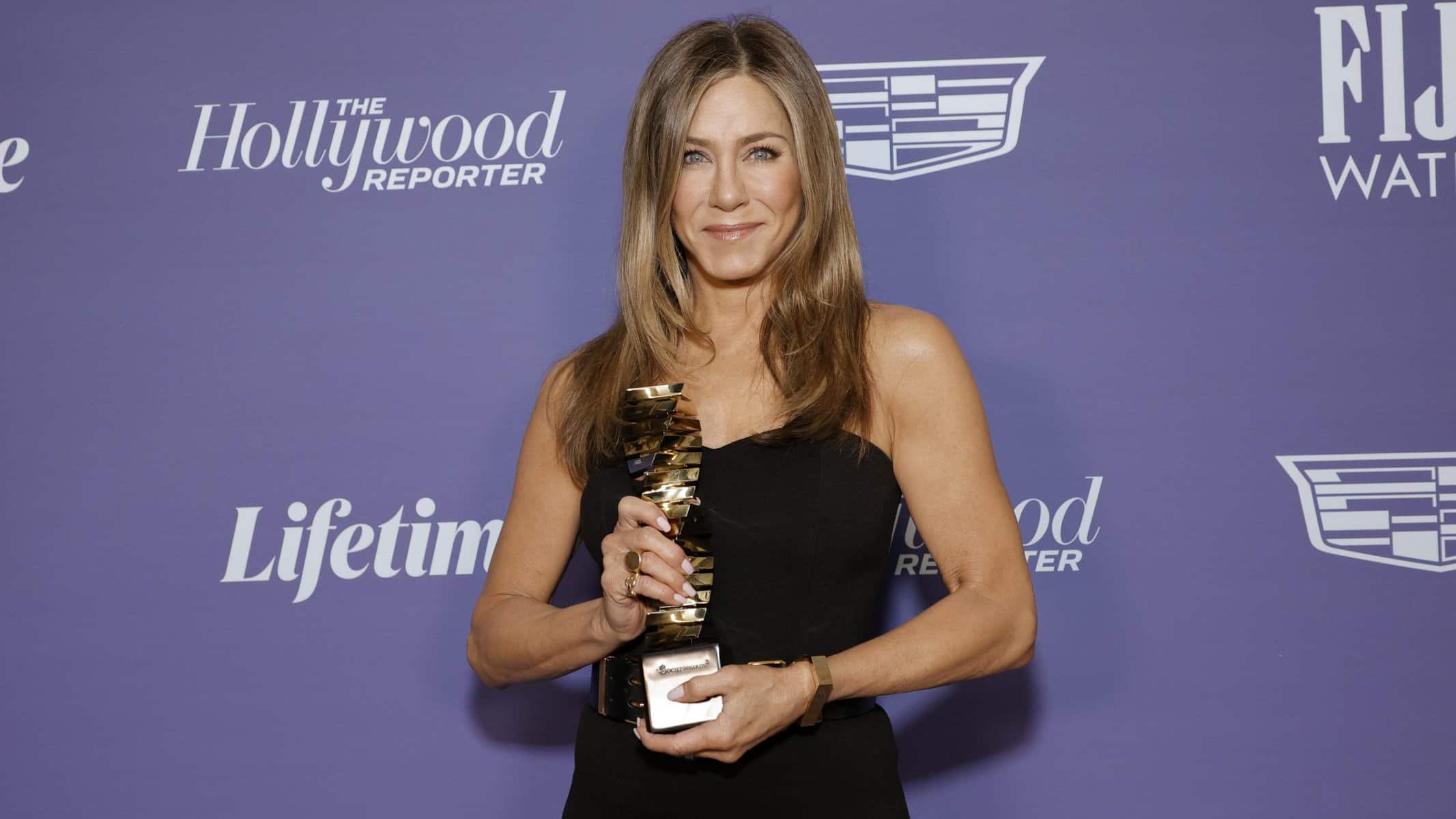 Photo by Amy Sussman/Getty Images
Actress Jennifer Aniston, known for her role in Friends among other things, had a very poor relationship with her mother which was well publicized. When Aniston's mother Nancy published her book From Mother and Daughter to Friends: A Memoir, the two stopped speaking for many years. While Jennifer supported her mother financially, she was written out of the will and there was no proper relationship between them.
Leighton Meester
Photo by Gabriel Olsen/Getty Images
When rising to fame as Blair Waldorf in Gossip Girl, actress Leighton Meester was estranged from her parents. Both her mother and father were in prison for drug-related crimes. In 2011, Meester sued her mother Constance over money that was meant for her brother. The actress had given her mother money to help with her brother's medical costs, but that money allegedly ended up going on Constance's own cosmetic surgeries.
Christina Aguilera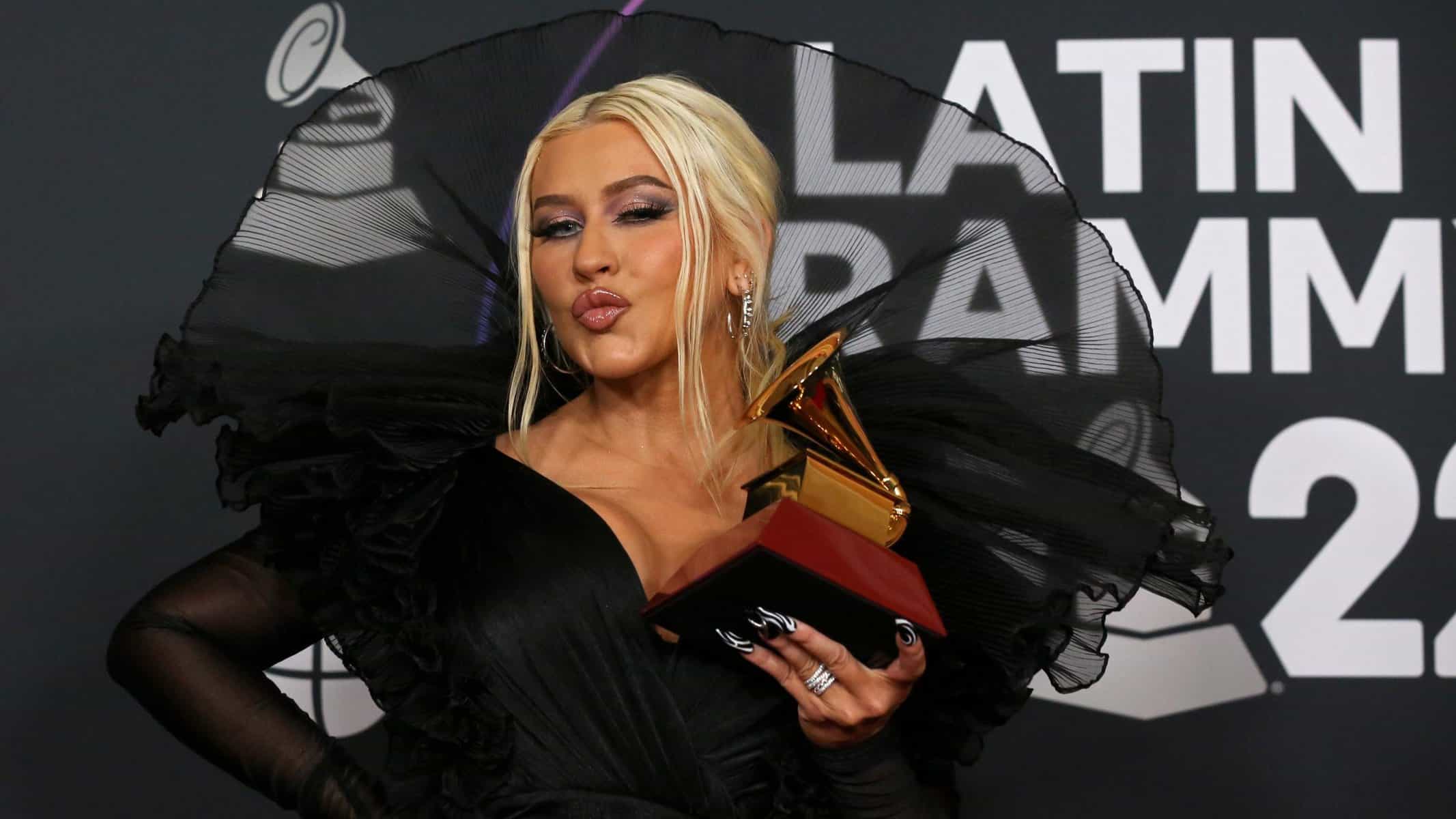 Photo by Gabe Ginsberg/Getty Images
The ultra-famous Christina Aguilera may look like she's got a pretty good thing going, but it turns out she has little to no relationship with her father Fausto Xavier Aguilera. Christina's parents are divorced, and her mother has claimed that her father was abusive when they were together. Fausto, however, denies this and states that the issues in their father-daughter relationship are a result of Christina's own fame.
Selena Gomez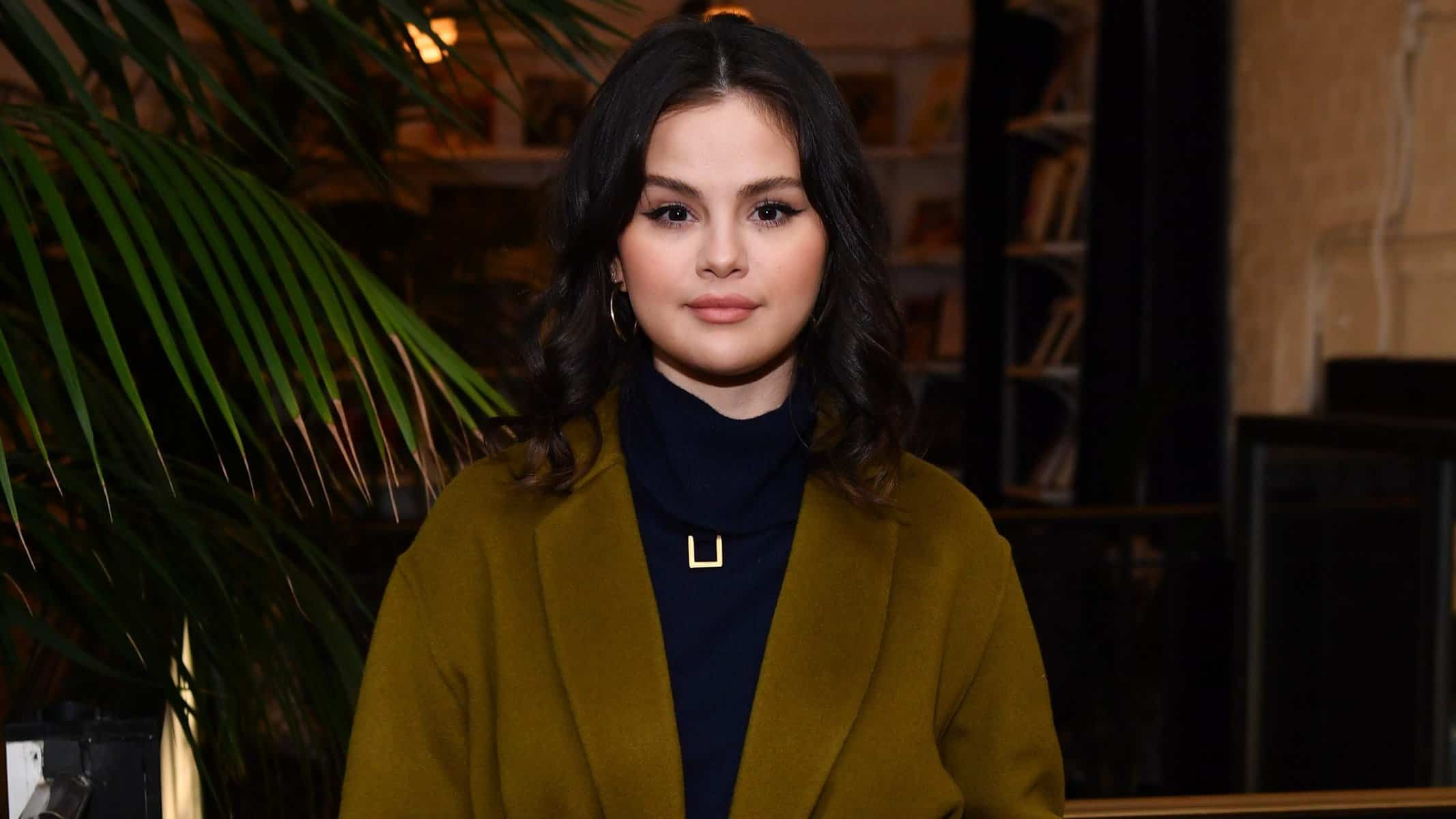 Photo by Noam Galai/Getty Images
Selena Gomez dealt with some issues with her mother, in large part due to her relationship with Justin Bieber. Her mother Many Teefey took issue with the fact that the couple were attending couples therapy but were still pursuing a relationship. Gomez even ended up dropping her mum as her manager in 2014. However, due to some of Mandy's comments about Gomez's recent work, it seems they may have worked past their issues.
The Kardashian Sisters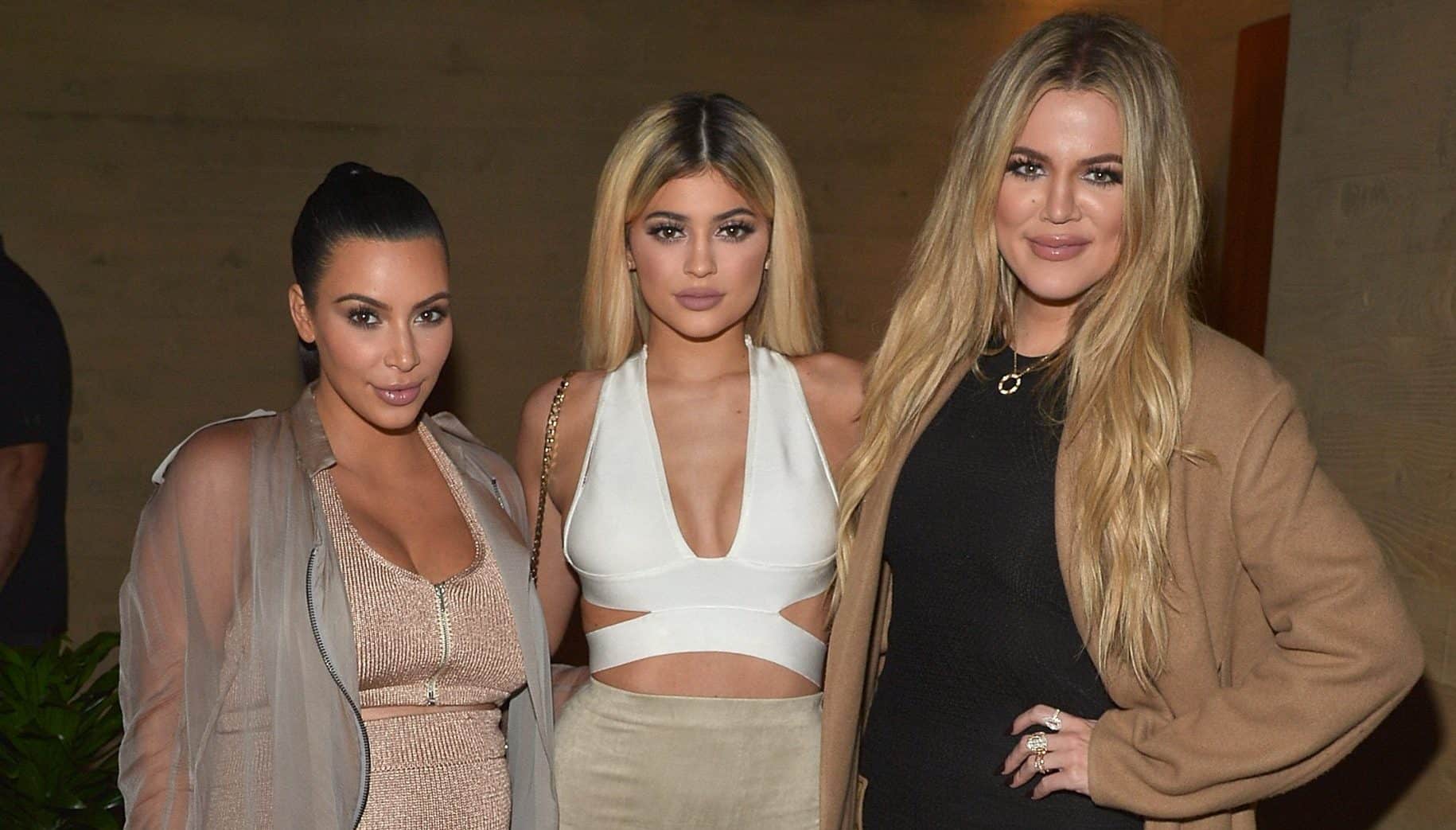 Photo by Charley Gallay/Getty Images
The Kardashian sisters have had some major issues with Caitlyn Jenner. They were angered by her behaviour, and felt betrayed when they learned that people in the business found out about Caitlyn's transition at the same time as them, despite them being family. They have claimed that Caitlyn is not a good person and that they will have nothing to do with her.
Oliver Hudson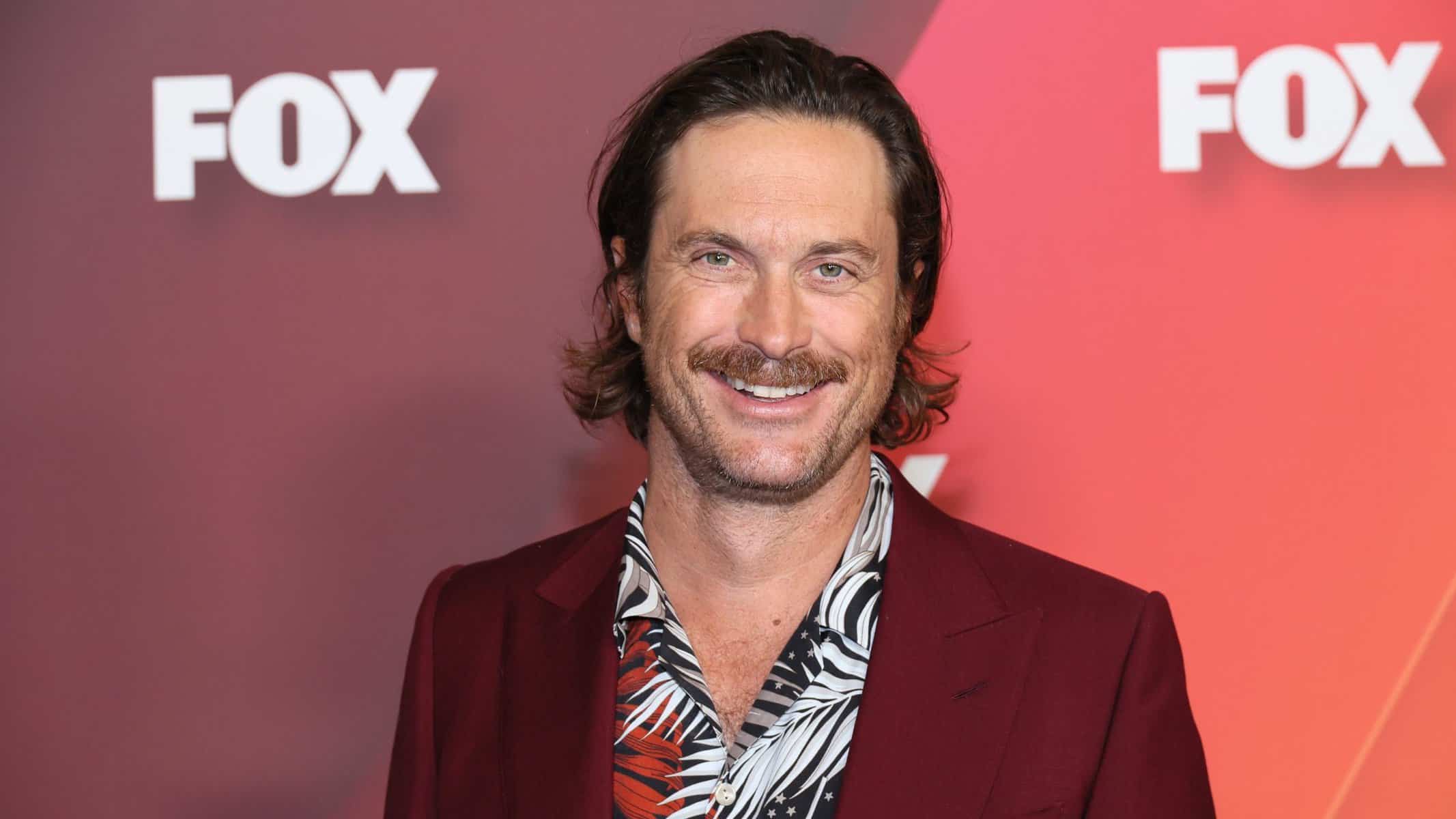 Photo by Dia Dipasupil/Getty Images
On Father's Day in 2015, Oliver Hudson went all out on his hate for his father Bill Hudson by posting "Happy Abandonment Day" on his Instagram. The picture was of himself with his father and sister Kate. He did, however, make a loving Instagram post about Kurt Russell who has been with his mother Goldie Hawn since the 80's just a few days later. Hudson even referred to Russell as "pa."
Adele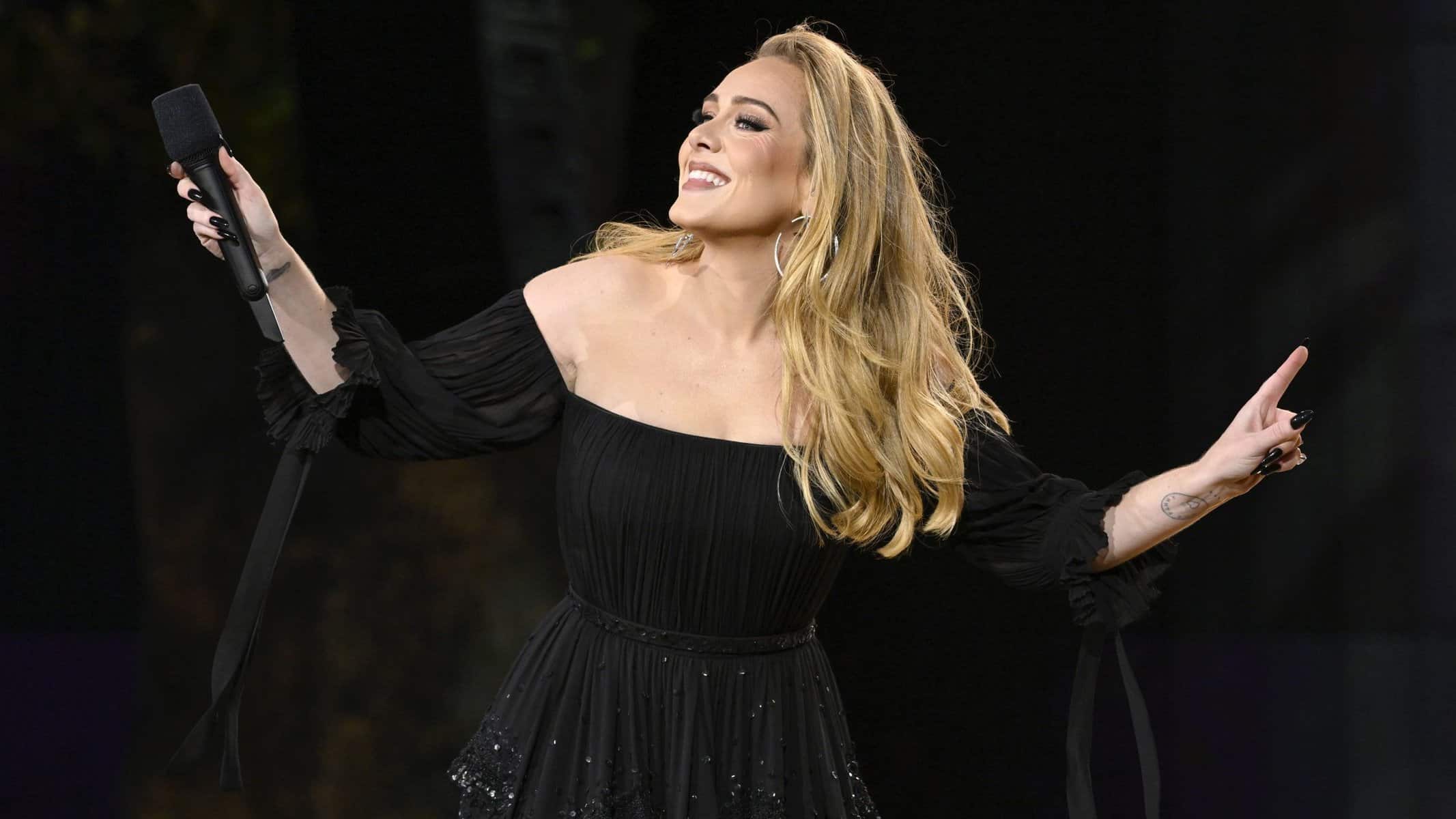 Photo by Gareth Cattermole/Getty Images
It was 2017 at the Grammys when Adele thanked her manager of 10 years, saying she loved him like her dad. She then went on to say "I don't love my dad, that's the thing. That doesn't mean a lot. I love you like I would love my dad." Adele later explained this public blast of her father was because they don't have a relationship, due to his alcohol issues when she was growing up.
Angelina Jolie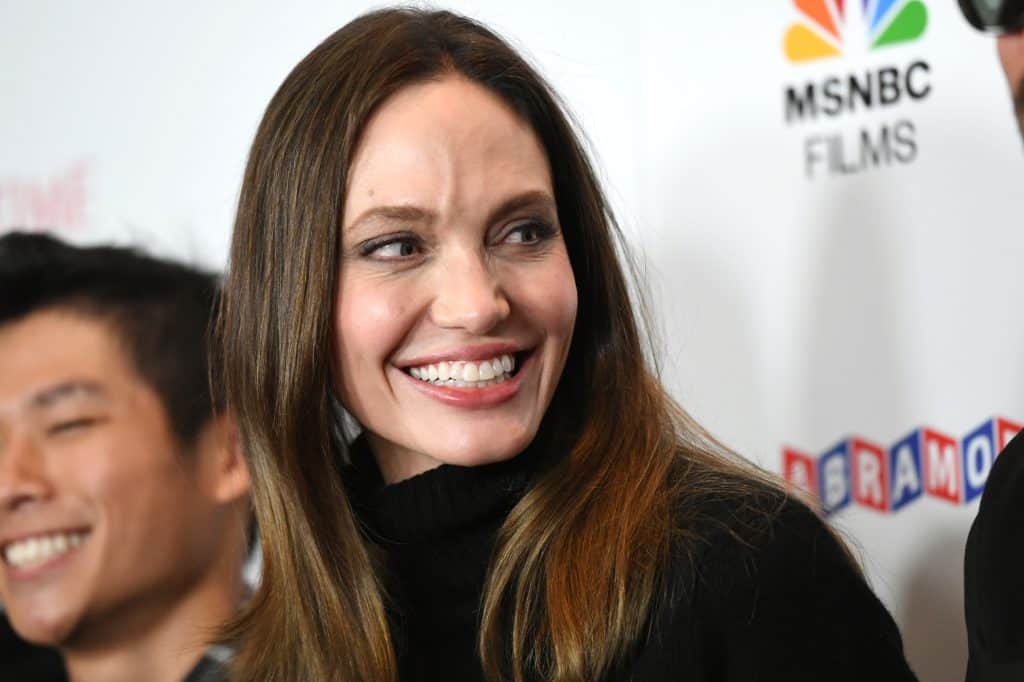 Credit: JC Olivera/Getty Images
After Angelina Jolie's parents separated in the 1970s, her relationship with her father Jon Voight was strained for many years. The father and daughter tried to mend their relationship after a decade of estrangement. However, things got ugly when Jon insulted Angelina by saying that she had "mental problems" and Angelina retaliated by claiming that he was unfaithful to her mother. They did not speak for six years but after Angelina had kids, they tried to repair their relationship.
Demi Lovato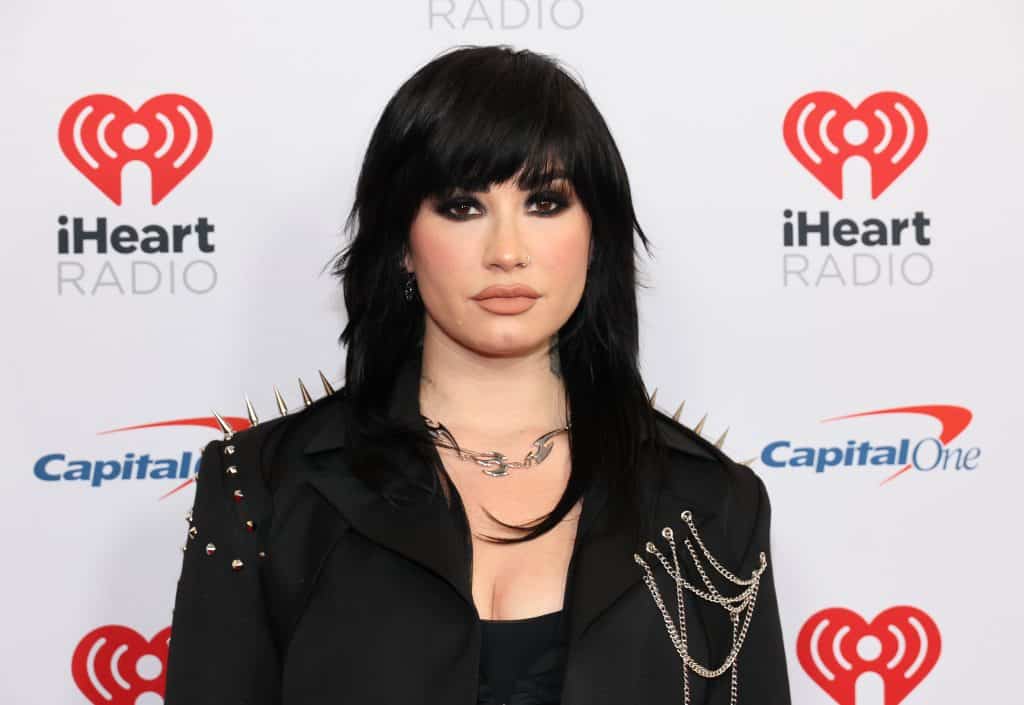 Credit: Dia Dipasupil/Getty Images
Singer Demi Lovato and her father, Patrick, were estranged for several years, though they reconciled before Patrick's death in 2013. Demi expressed her frustration with her father through songs like "Daddy Issues," "For the Love of a Daughter" and "Father." According to several news sources, it was rumored that Patrick had mental health issues, was physically abusive and even abused drugs. In 2018, Demi's mother Dianna De La Garza wrote a memoir titled Falling with Wings: A Mother's Story. In the book, she describes the abuse she suffered from Patrick before Demi was born.
Ariana Grande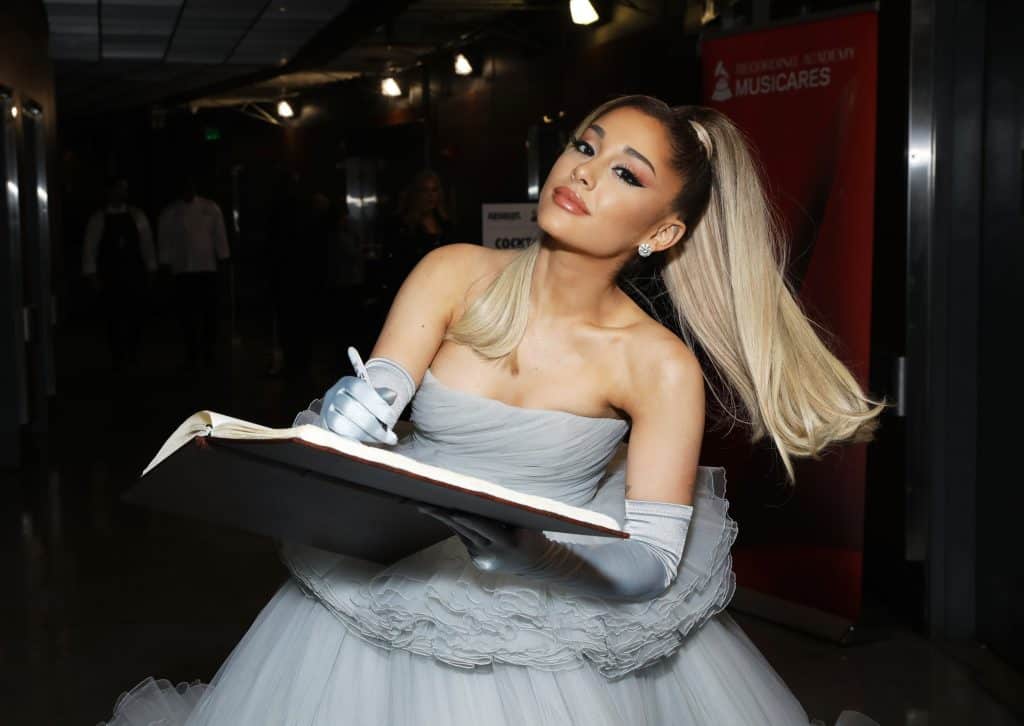 Credit: Robin Marchant/Getty Images
In a 2018 interview with Seventeen, singer Ariana Grande opened up about her rocky relationship with her father, which began to deteriorate in 2013. In her hit song, "Thank U, Next" she sung about the drama, "One day I'll walk down the aisle, holding hands with my mama. I'll be thanking my dad 'cause she grew from the drama."
Meg Ryan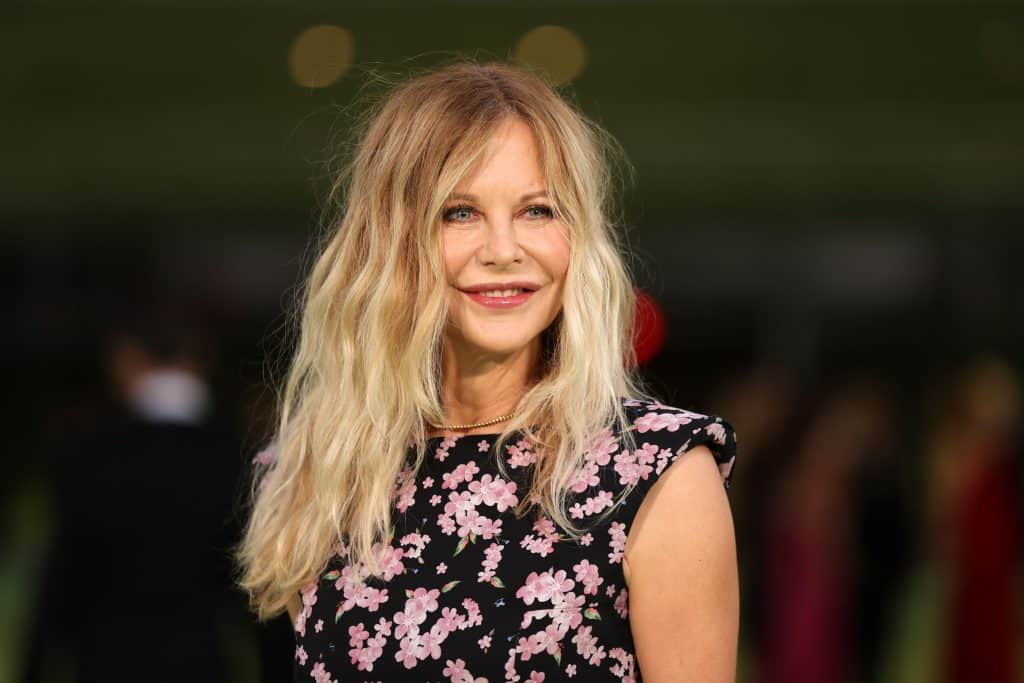 Credit: Amy Sussman/Getty Images
In 1991, Meg Ryan decided to break off contact with her mother Susan Jordan after Jordan publicly criticized her daughter's marriage to Dennis Quaid. Jordan disapproved of their upcoming nuptials, so Ryan did not invite her mother to the ceremony. Susan then claimed her daughter had had an affair with actor Russell Crowe. She later told People, "It's a painful business to be estranged from your child."
Lindsay Lohan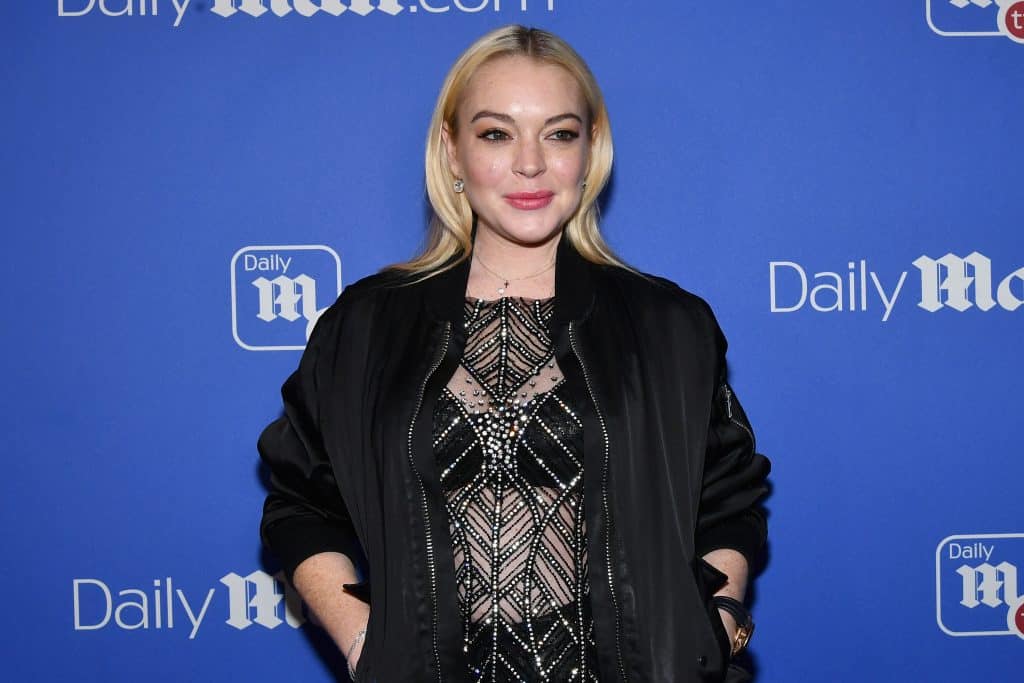 Credit: Slaven Vlasic/Getty Images
LiLo's relationship with her parents has been complicated, though Dina and Lindsay have made strides toward reconciliation of late. In 2012, Lindsay and her mother Dina got into a physical altercation that resulted in police being called. At the time, Lindsay's father Michael Lohan said, "Both Lindsay and Dina need help." Michael has battled alcoholism and trouble with the law himself, and in 2009, Lindsay expressed her disappointment in her father by tweeting: "It's so sad that I even have to share this w/everyone, but I haven't had a real relationship w/Michael Sr. in years. That is the truth."
Macaulay Culkin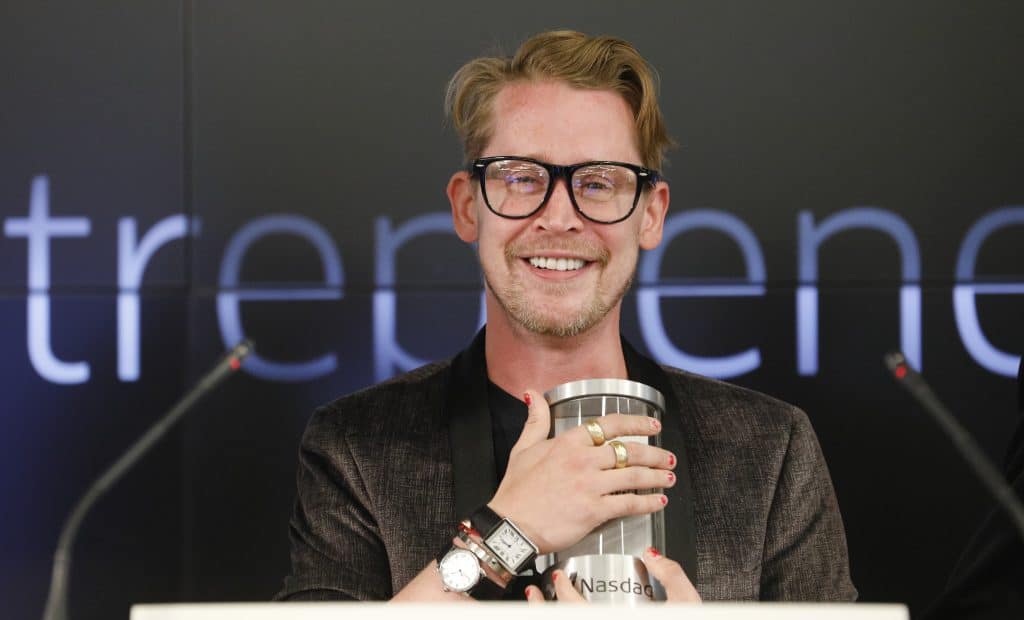 Credit: Kimberly White/Getty Images
The youngest star of Home Alone, Macaulay Culkin, had one of the most famous emancipations in celebrity history. He was 16 when he gained control of his acting fortune after a nasty battle with his father Kit, who was accused of mismanaging his earnings. The two have not spoken since. In 2016, Kit told the Daily Mail, "I don't consider him a son anymore.
Bryce Hall
Credit: Cliff Hawkins/Getty Images
While Bryce Hall's relationship with his mother is strong, his connection with his father is strained. On Father's Day in 2017, the TikTok star posted a photo of himself and his dad with a caption that read: " Happy Father's Day Dad, thanks for being an abusive piece of sh*t to my mother ☺️. #SingleMomsRule." After he was arrested for marijuana possession in 2020, Bryce wrote an essay for People saying, "As I sat in that cell, it made me feel just like my father. It was a mortifying and shameful experience. I had promised myself for the past twenty years that I would never be like him … and there I was."
Matthew McConaughey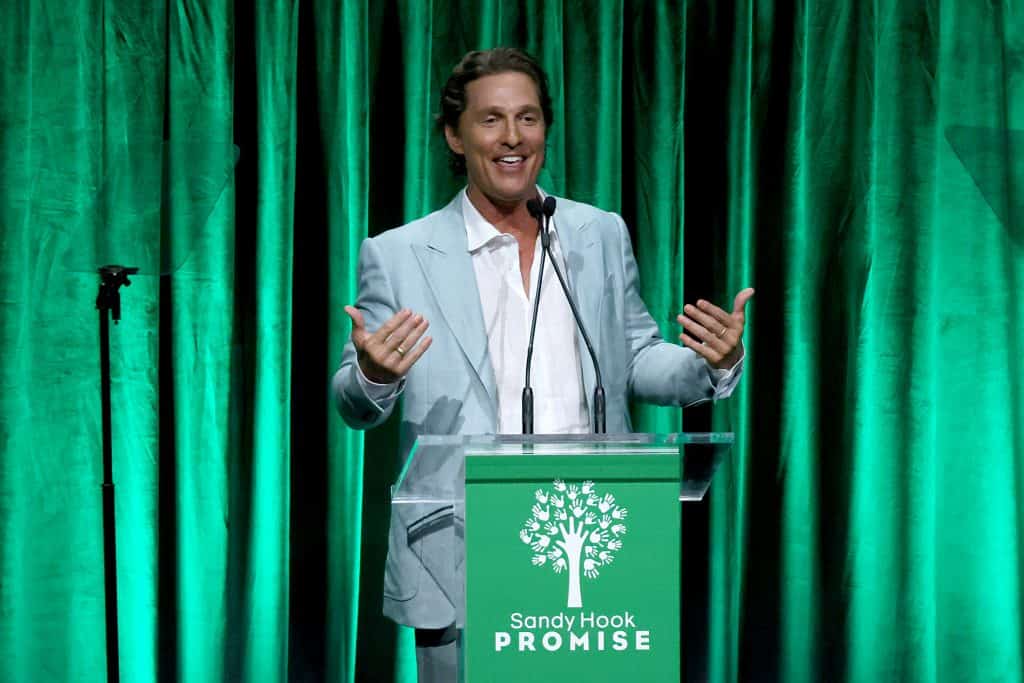 Credit: Dia Dipasupil/Getty Images
In a recent episode of Red Table Talk, Matthew McConaughey revealed that he hasn't always had the best relationship with his mom, Mary. When Matthew first started acting in films, he felt like his fame was controlling their relationship. "I was trying to find my own balance with fame and stuff." He said. "And I would share things with her… some of those things I would share might show up in the six o'clock news three days later." When Mary let reporters into his childhood home for a TV special, it was the final straw in a relationship that had been deteriorating for years.
Meghan Markle
Credit: Chris Jackson/Getty Images
Meghan Markle's father, Thomas Markle, and she were close when she was growing up. When she became engaged to Prince Harry, they spoke on the phone, and he planned to come to London for the wedding. However, before he left for the airport, Markle staged paparazzi photos of himself to sell to tabloids and shared personal information about Meghan, including her letter asking him to stop speaking to the press. Thomas has since been publicly critical of Meghan's decision to make him a distant part of her life, and he has spoken out about everything from Megxit to the role Archie should play in the royal family.
Rihanna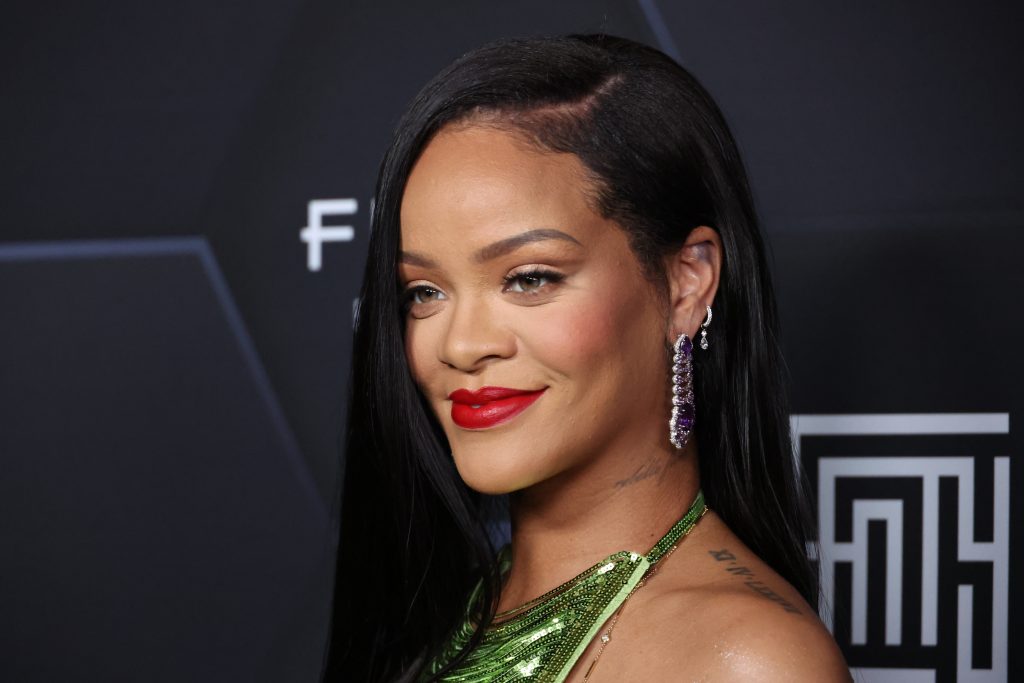 Credit: Mike Coppola/Getty Images
In 2011, Rihanna told Vogue about her estrangement from dad Ronald Fenty. "Like, what do I mean to him? It's really bizarre," she said. Previously, Rihanna had spoken out about her father's struggle with drug addiction and the abuse he inflicted on her mother. She also revealed that he betrayed her by lying to the press about talking to her following Chris Brown's attack. "He never called to find out how I was doing, if I was alive, nothing. He went straight to the press and got a check." As of 2019, Rihanna is suing her father for using his last name (Fenty) in branding to falsely claim affiliation with her.
Heather Graham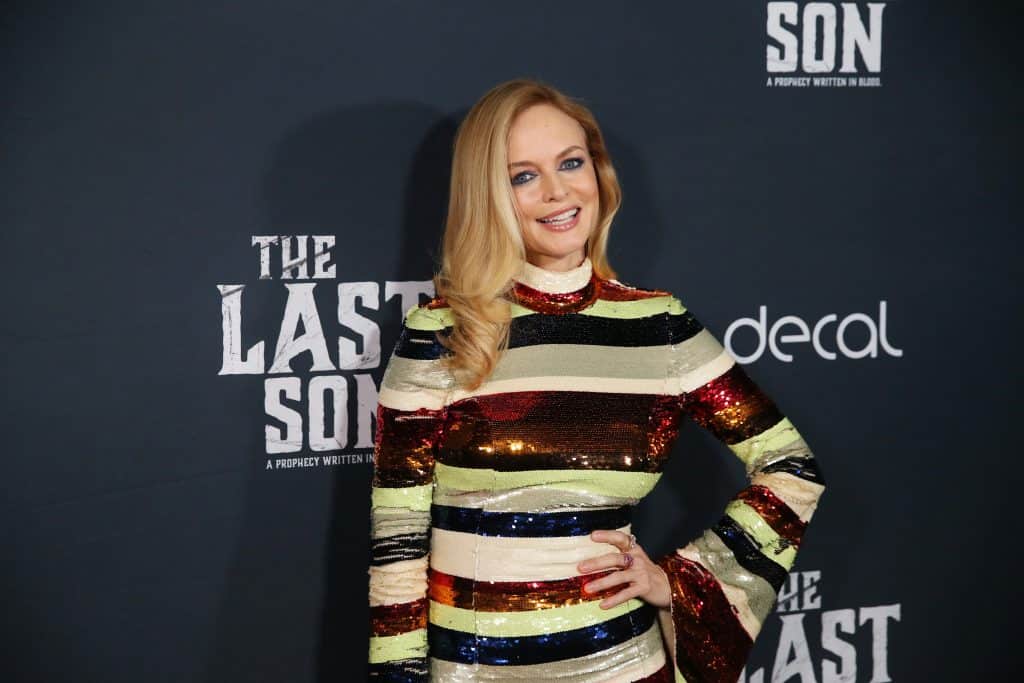 Credit: Rob Kim/Getty Images
Actress Heather Graham has always been a high-profile person, and she is not shy about her life. She grew up in a strict household, but she persevered to make a name for herself in Hollywood. Graham was offered the role of an adult movie star in 1997's Boogie Nights. Her parents were devout Catholics, so they refused to support her decision to take the part. Despite their disapproval, she went against their wishes, and she got the job. As a result of this film's success, she became famous overnight. She has not spoken to either her mother or her father since. This rift is still ongoing today, twenty five years later.
Beyonce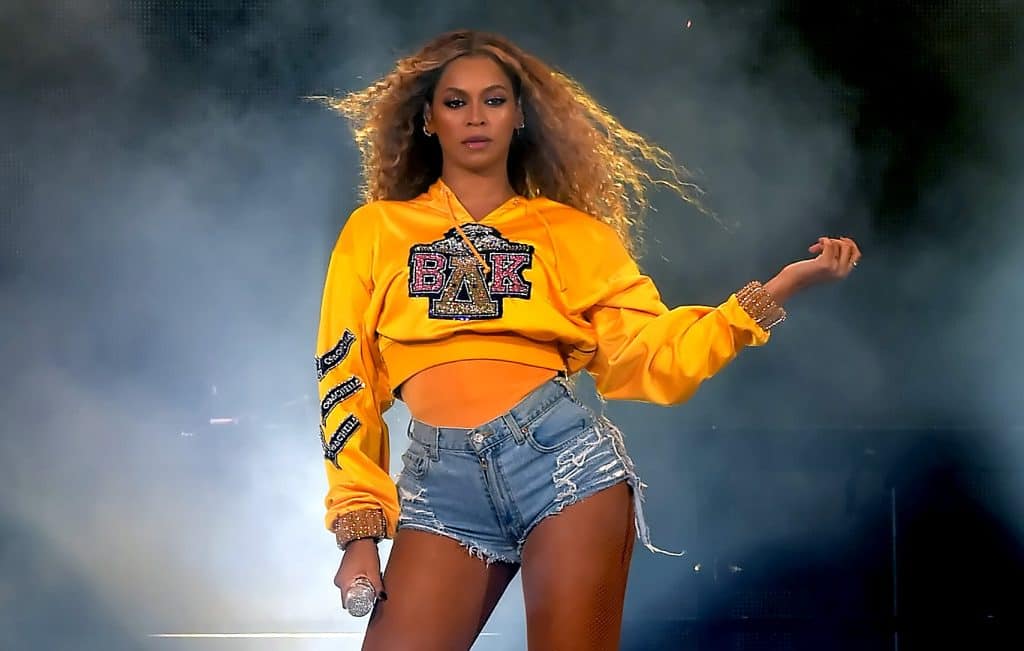 Credit: Kevin Winter/Getty Images
Beyonce has been pretty vocal about her bad relationship with her father Mathew Knowles, who also served as her manager from the start of her career in the late 90s to 2011. The singer announced that she was dropping him as a manager because he was greedy with the money she earned through her music career. Meanwhile, Bey's father has had well-publicized marital troubles. In 2011, he divorced Tina Knowles after leaving her for a younger woman and fathering a child with another woman. Neither Bey nor Solange attended the wedding of their father to Gena Avery in 2013. Beyonce's Lemonade album included a song called "Daddy Lessons" in which she referenced a certain case of infidelity that many thought was about her husband Jay Z, but others speculated was actually about her father's behaviour with her mother. Then, in 2018, Mathew threw some shade at his daughter when he said that she was only successful because she was light-skinned for a black performer.
Ariel Winter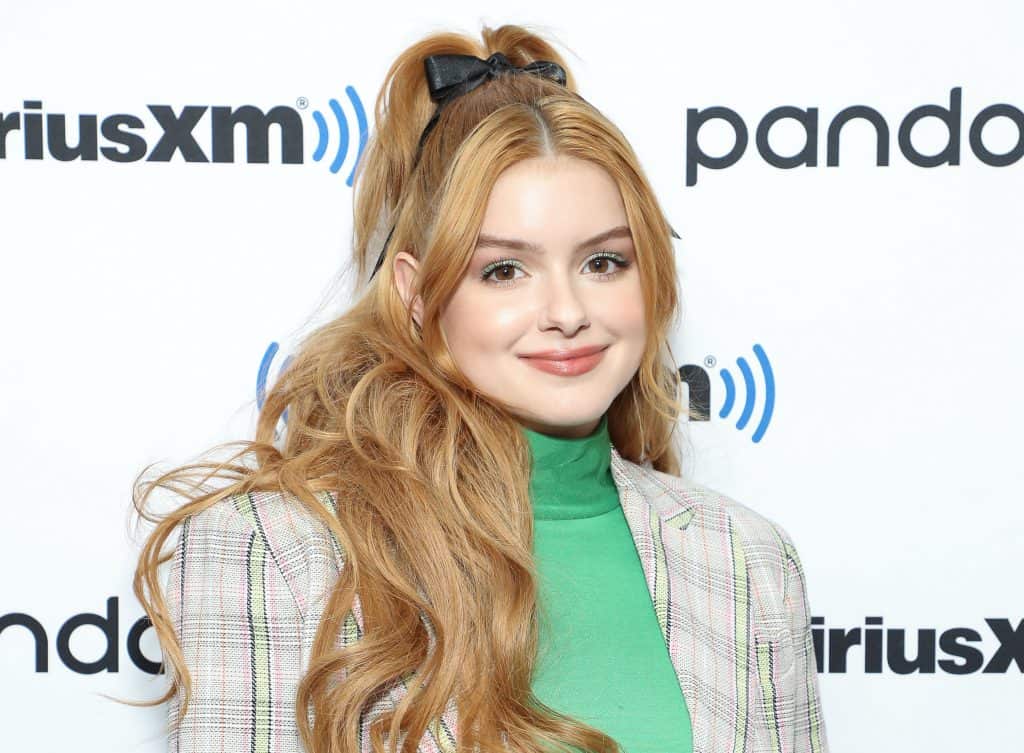 Credit: Arturo Holmes/Getty Images
Winter, who made her debut on the television show Modern Family in 2009, has had a difficult personal life. In 2012, she filed a restraining order against her mother, accusing her of being physically and verbally abusive. After the restraining order came into effect, Winter's older sister was granted temporary guardianship. The fight resulted in a long and drawn-out court case in which Ariel's lawyer claimed that she was almost fired from Modern Family several times because of her mother's "harassment and interference" Unlike some other entries on the list, mother and daughter have not patched things up. Winter would become legally emancipated from her mother before she turned 18, and during subsequent interviews she revealed some pretty disturbing parenting on her mother's part.
Janet Jackson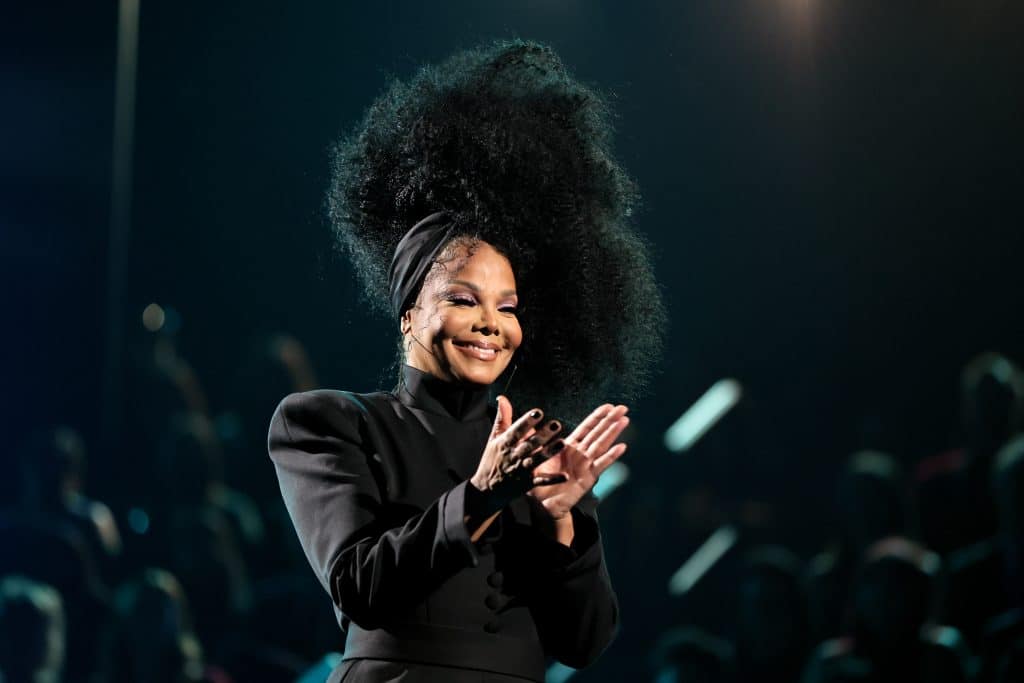 Credit: Theo Wargo/Getty Images
Janet Jackson, along with her famous brother Michael Jackson, reportedly hated their father Joe Jackson. Janet explained that Joe would whip them for the most absurd reasons. Furthermore, Janet said she wasn't allowed to call him "father" or "daddy," and instead was forced to refer to him by his actual name. Joe was not even present at the singer's wedding to Wissam Al Mana in 2012. His absence speaks volumes about the strained relationship between him and his daughter. Joe passed away in 2018.
Christian Bale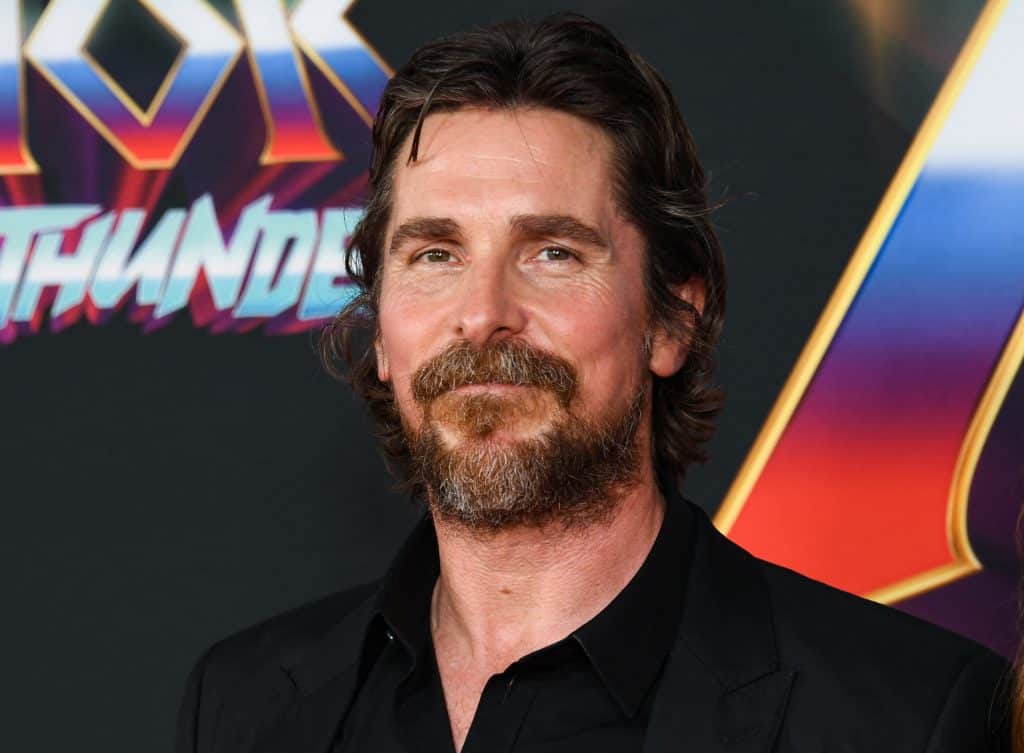 Credit: Jon Kopaloff/Getty Images
In 2008, Christian Bale was at a family gathering when his mother made unkind remarks about his wife, Sibi Blazic. The actor lost his temper and began to argue with his mother and siblings. The exact details of the incident are unknown, but it was severe enough to cause Bale to break all ties with his family since then. His mother apologized publicly in 2012, but it took a decade for Bale to accept the apology. Jenny spoke out in 2019 to confirm that they were mending their relationship.
Kelly Rowland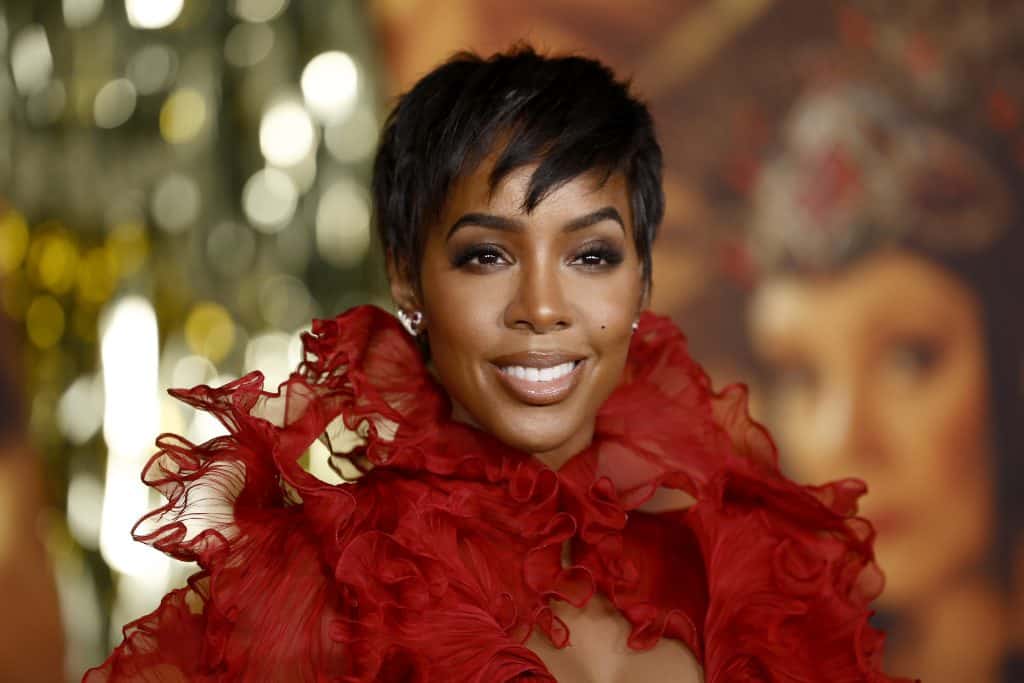 Credit: Frazer Harrison/Getty Images
Kelly Rowland said in 2012 that she had not spoken to her father, Christopher Lovett, for 20 years. According to the former Destiny's Child member, her father was an alcoholic who made life hard on Kelly and her mother, Doris. Doris eventually had enough and moved Kelly into a new home. During this time, Kelly developed a close friendship with Beyoncé while Doris worked hard to provide for her daughter. Kelly resented her father for what he did to her and her mother.
Kobe Bryant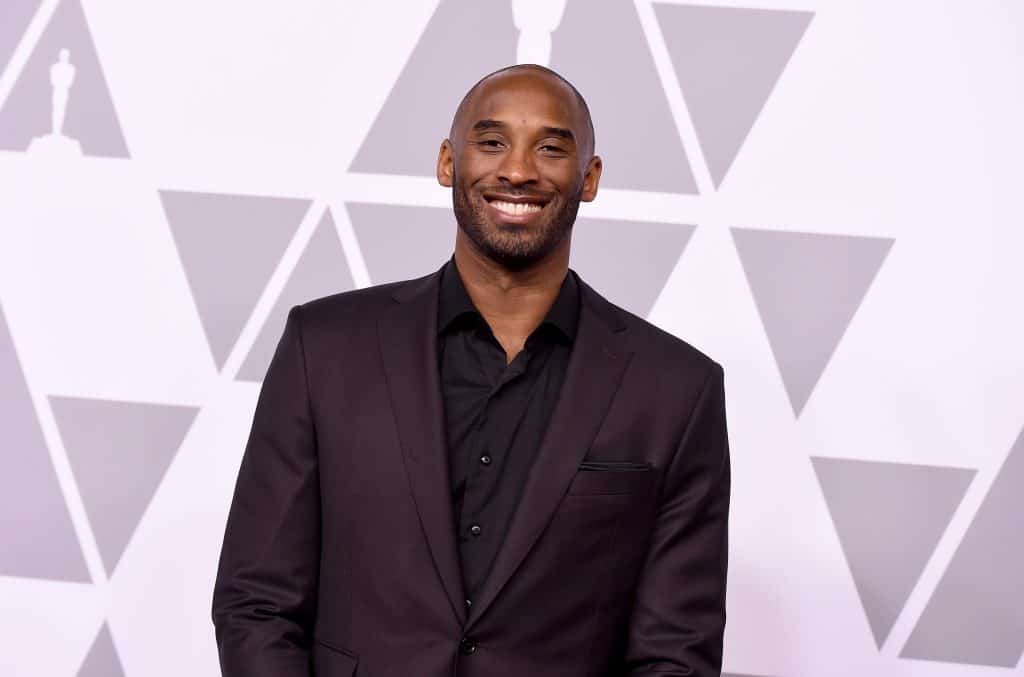 Credit: Kevin Winter/Getty Images
Ex NBA champ Kobe Bryant and his parents, Pam and Joe Bryant, got into a huge legal dispute over some of Kobe's basketball memorabilia. Reportedly, Pam and Joe sold some of the stuff without telling Kobe, leading the late basketball star to file a lawsuit against the couple. Kobe's parents also objected to his relationship with Vanessa Bryant and insisted that Kobe marry a woman of the same race.
Tracy Morgan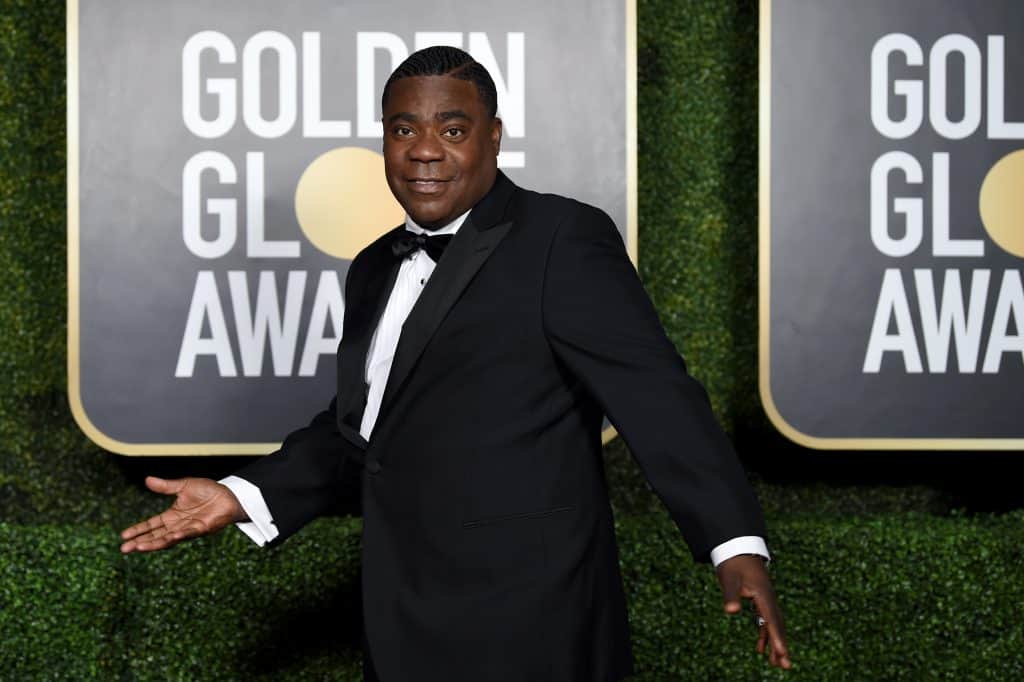 Credit: Dimitrios Kambouris/Getty Images
Comedian and actor Tracy Morgan and his mother, Alicia Warden, were not on good terms for 11 years before tragedy struck in June 2014: Morgan was involved in a car crash. Per Morgan's wishes, Warden was allegedly shut out of her son's hospital room when she arrived to visit him. Morgan has declined to give details about the conflict, citing it as a personal matter between him and his family that he would prefer not to discuss publicly.
Emma Roberts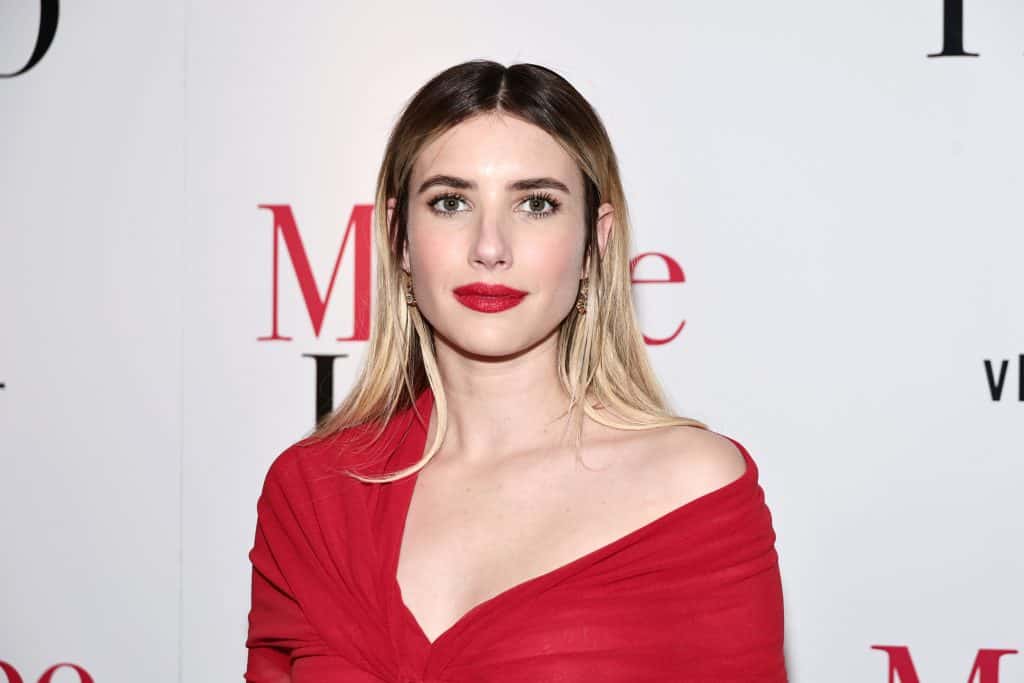 Credit: Jamie McCarthy/Getty Images
Emma Roberts and her estranged father, Eric Roberts, have a complicated relationship. Emma's mother, Kelly Cunningham, and Eric separated when Emma was an infant. Julia Roberts—Eric's sister—was estranged from him as well and even funded Kelly's legal battle for custody of Emma. Although they still don't have the best relationship, Eric did defend Emma after an altercation she had with a boyfriend in 2013.
Tatum O'Neal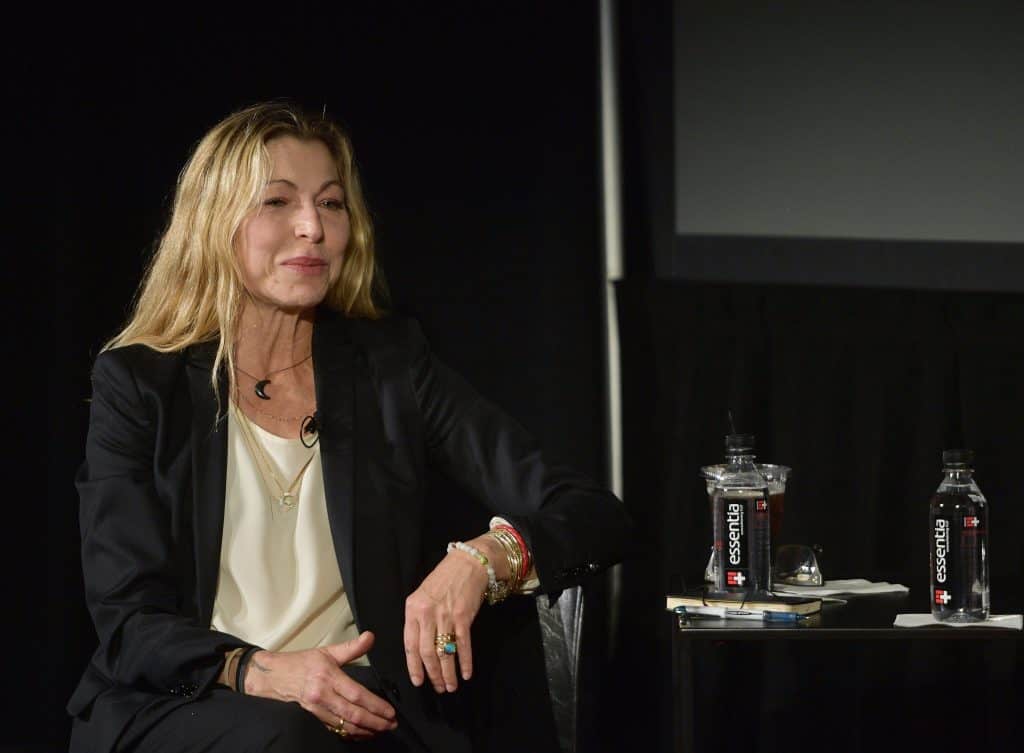 Credit: Matt Winkelmeyer/Getty Images
Actor Tatum O'Neal has been estranged from her father Ryan O'Neal for most of her life. They attempt to reconcile on the TV show "Ryan & Tatum: The O'Neals" that aired on OWN. However, the show ended in 2011 and Ryan says that since the reunion he and his daughter have grown even further apart.
Mariah Carey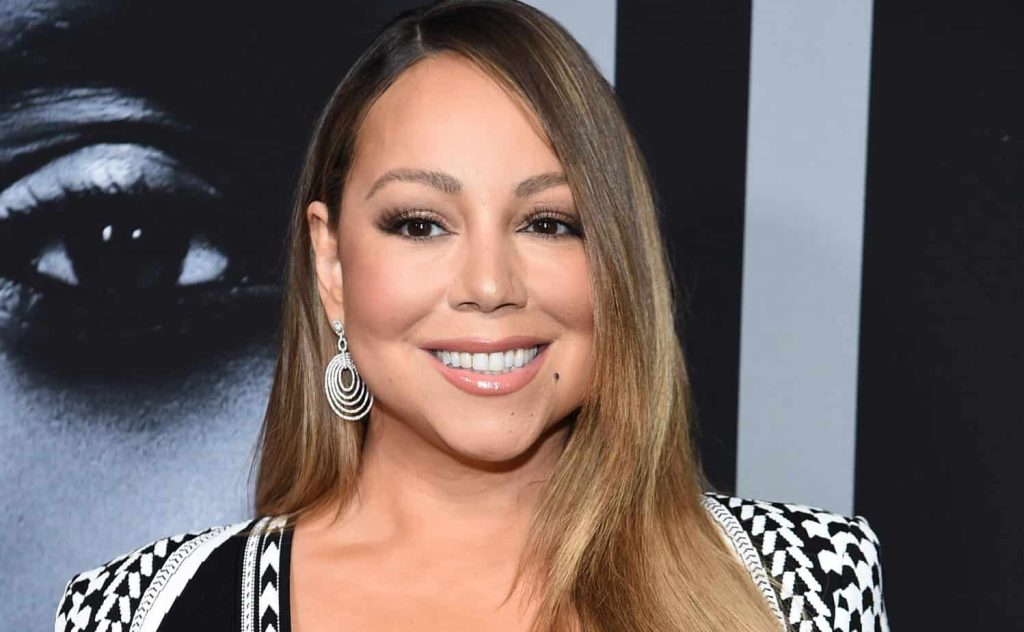 Credit: Jamie McCarthy/Getty Images
In her memoir, Mariah Carey details the complex relationship she has with her mother, telling readers that she has suffered trauma and deep sadness as a result of their strained bond. Carey and her mother had a difficult relationship for many years. After Carey wished for her mother's genuine interest, Patricia started asking for money and favors without any real conversation between them. Carey then sought therapy to help her view their relationship in a different way.
Ryan Lochte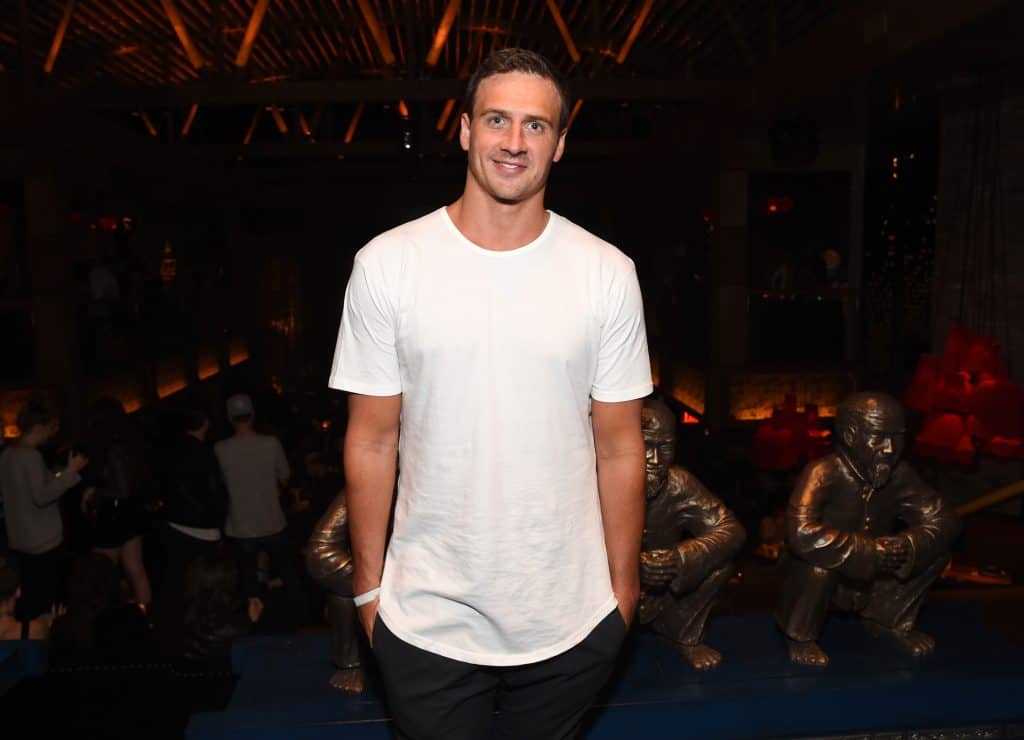 Credit: Michael Kovac/Getty Images
During an interview with In Depth with Graham Bensinger, Olympic swimmer Ryan Lochte revealed that his parents' 2011 divorce changed his family dynamic. "When it happened, it was — we were all on my mom's side," he said. "But then later on in life, when I told her that she was going to be a grandma … she said some very, very hurtful things that kind of ended our relationship, me and her." Lochte said he'd welcome an apology from his estranged mother, but he's come to terms with the estrangement.
Mischa Barton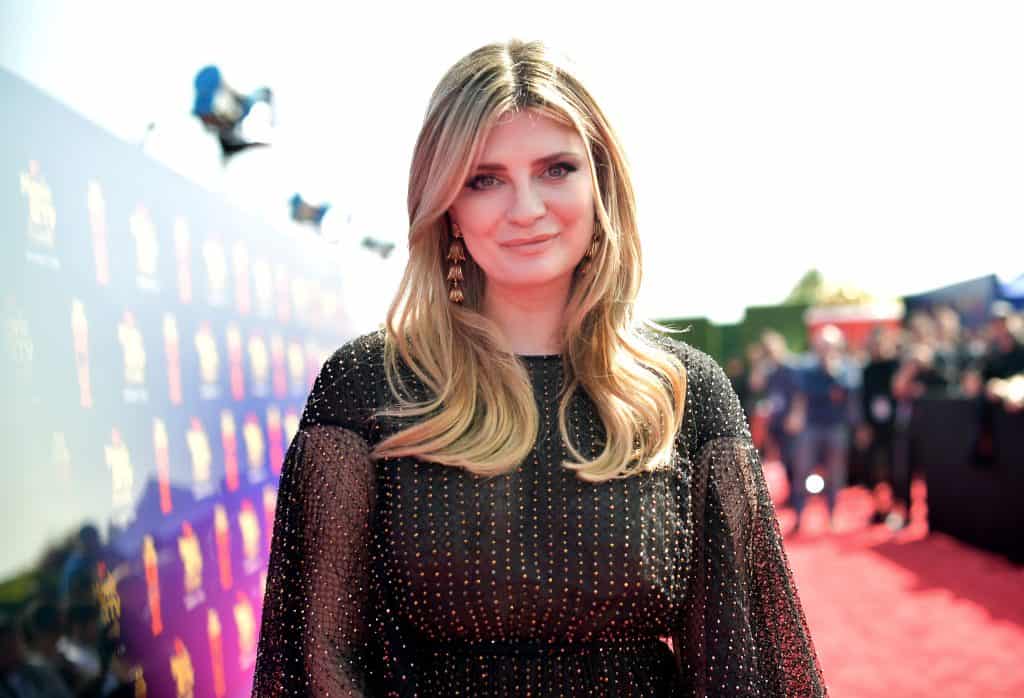 Credit: Matt Winkelmeyer/Getty Images
In 2015, The O.C. actress Mischa Barton sued her mother Nuala, claiming she had stolen money from Mischa to buy a $7.8 million Beverly Hills home. At the time, Mischa's lawyer called Nuala "a greedy stage mother." The complaint alleged that neither Nuala nor Mischa's father Paul Barton had worked and had been financially dependent on their daughter for over 10 years. Nuala attempted to have the lawsuit dismissed. Eventually, Mischa dismissed the case without prejudice, which means that she could refile in the future.
Paris Hilton
Credit: Amy Sussman/Getty Images
In a recent documentary, Paris Hilton remembers sneaking out of her parents' home in New York City as a teen to go to clubs and parties. "It was so easy to sneak out and go to clubs and parties," says Hilton. "My parents were so strict that it made me want to rebel." Eventually, said Hilton, her parents sent her to Provo Canyon School—a boarding school for troubled youth that she described as a "dumping ground" for the LDS Church. Almost immediately after she arrived, Hilton said, she knew it would be worse than anywhere else. The abuse she faced took place on a daily basis. Before the making of the documentary, Paris had never told her family about what happened to her. "I was so angry and so upset. I hated them," she said.
Drew Barrymore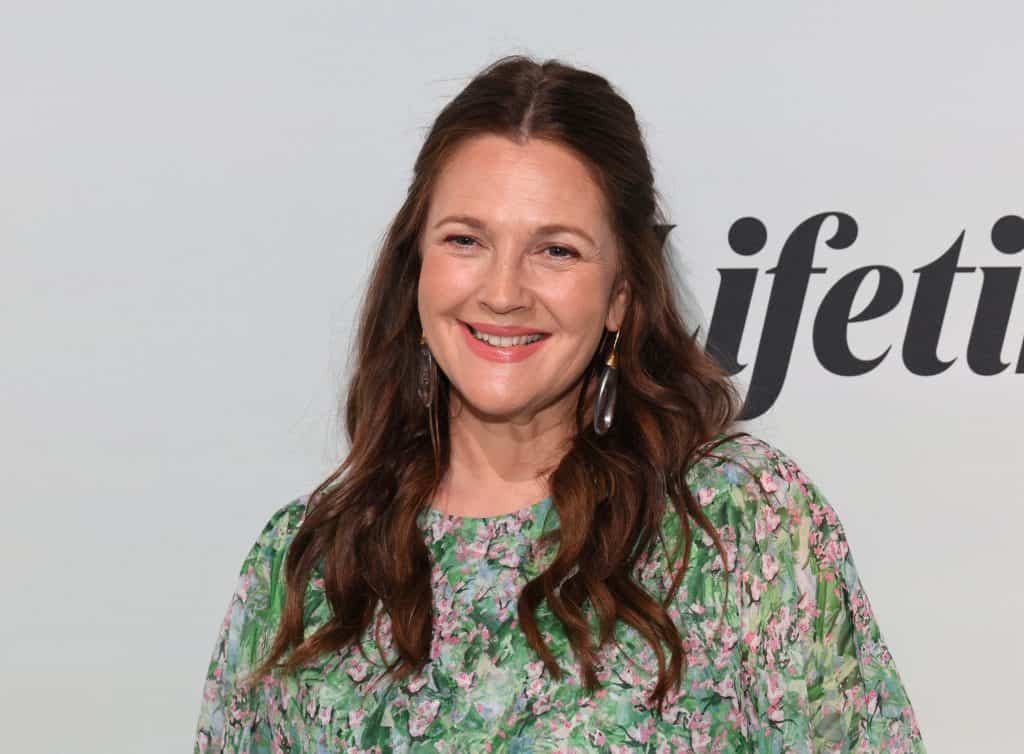 Credit: Dia Dipasupil/Getty Images
Drew Barrymore is one of the most famous actresses in Hollywood. But she has also suffered from a tragic childhood. Neither of her parents were fit for parenthood, and as a result, Drew suffered for many years. Barrymore's parents were involved in the Hollywood party scene, introducing drugs and alcohol to their daughter as early as ten years old. By age 14, she was emancipated from them. Despite this contentious relationship, Barrymore continues to financially support her mother.
Janice Dickinson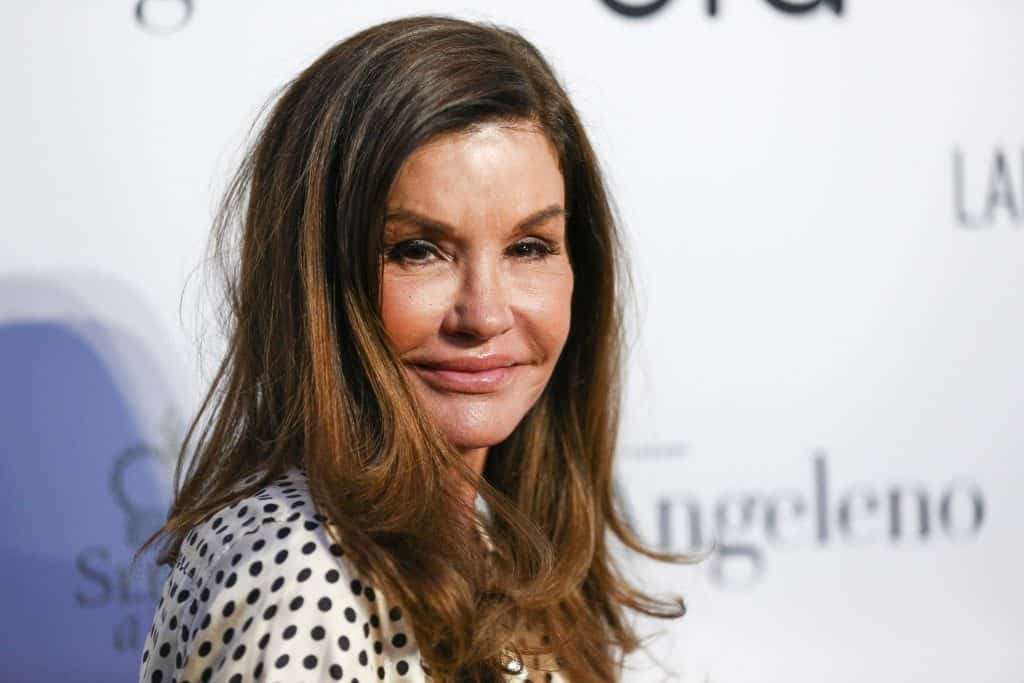 Credit: Rich Fury/Getty Images
The self-proclaimed "World's First Supermodel," Janice Dickinson, wrote a tell-all book titled No Lifeguard on Duty where she reveals why she hates her mother. She describes her mother as emotionally unavailable and a "psychological victim" of her abusive father, who she called a "monster."
Bethenny Frankel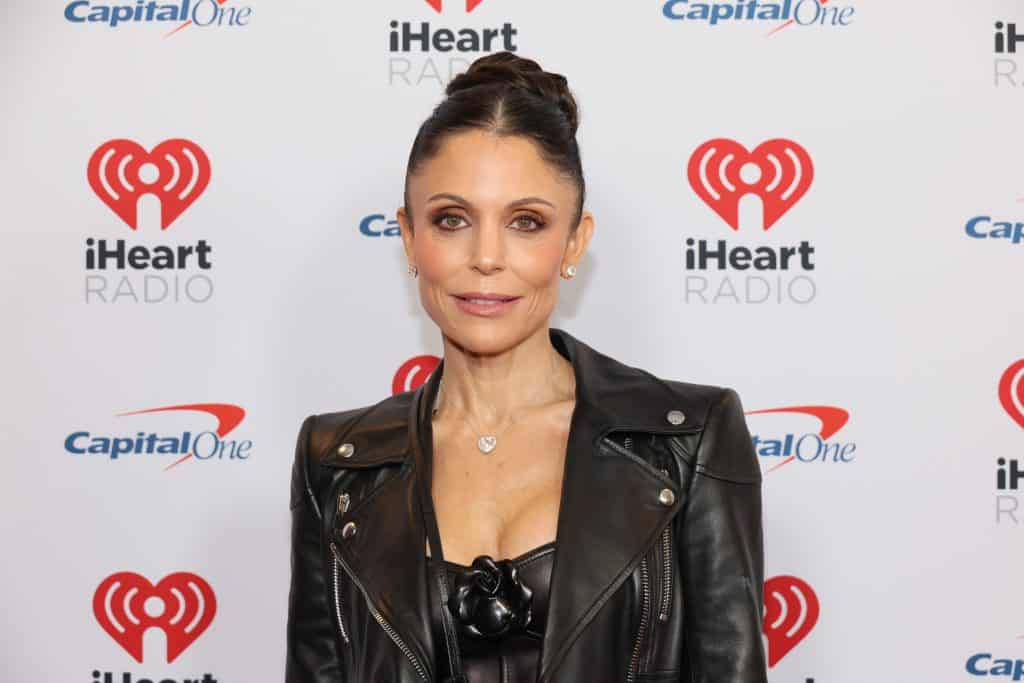 Credit: Dia Dipasupil/Getty Images
More than 10 years ago, Bethenny Frankel had a fight with her mother, Bernadette Parisella Birk. At the time, Frankel was a star of The Real Housewives of New York City , and she has since gone on to become a successful entrepreneur with her own healthy food business. She says that she has no intention of repairing her relationship with her mom. In her 2011 book, "A Place of Yes: 10 Rules for Getting Everything You Want Out of Life," Frankel discussed how her mother drank excessively when she was a young girl. Her mother retaliated by calling her daughter a "liar and a shark."
Latoya Jackson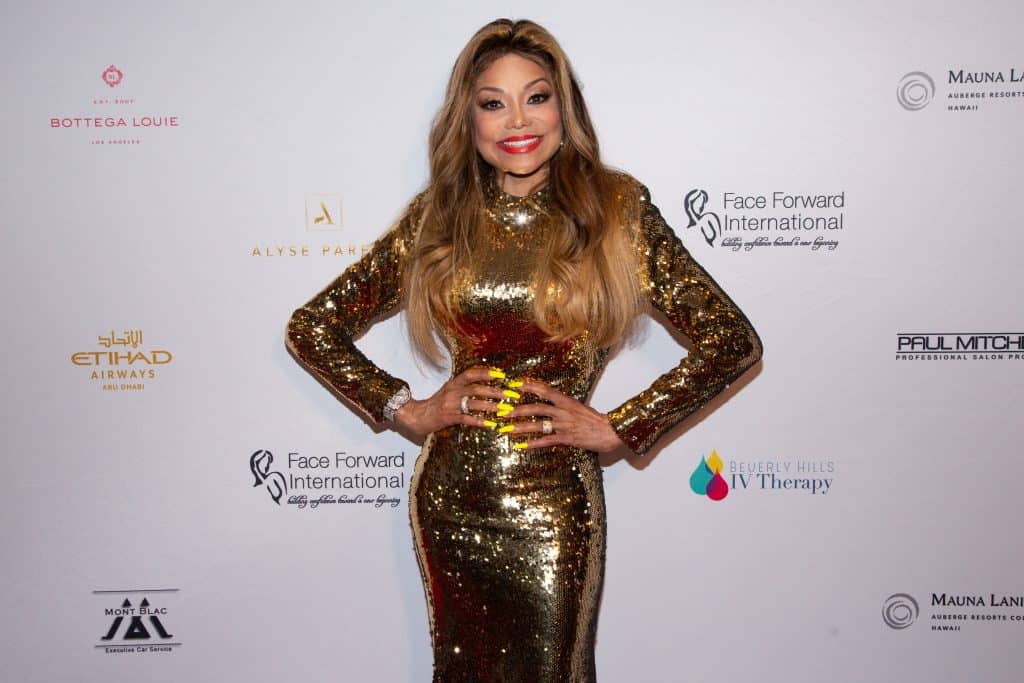 Credit: Gabriel Olsen/Getty Images
You could argue that any Jackson who feels resentment toward their mother, Katherine, has a case for that opinion. But Latoya's autobiography, Latoya: Growing Up in the Jackson Family , makes an especially convincing case against Katherine Jackson's failure to protect her children from her husband's physical and psychological abuse.
Tori Spelling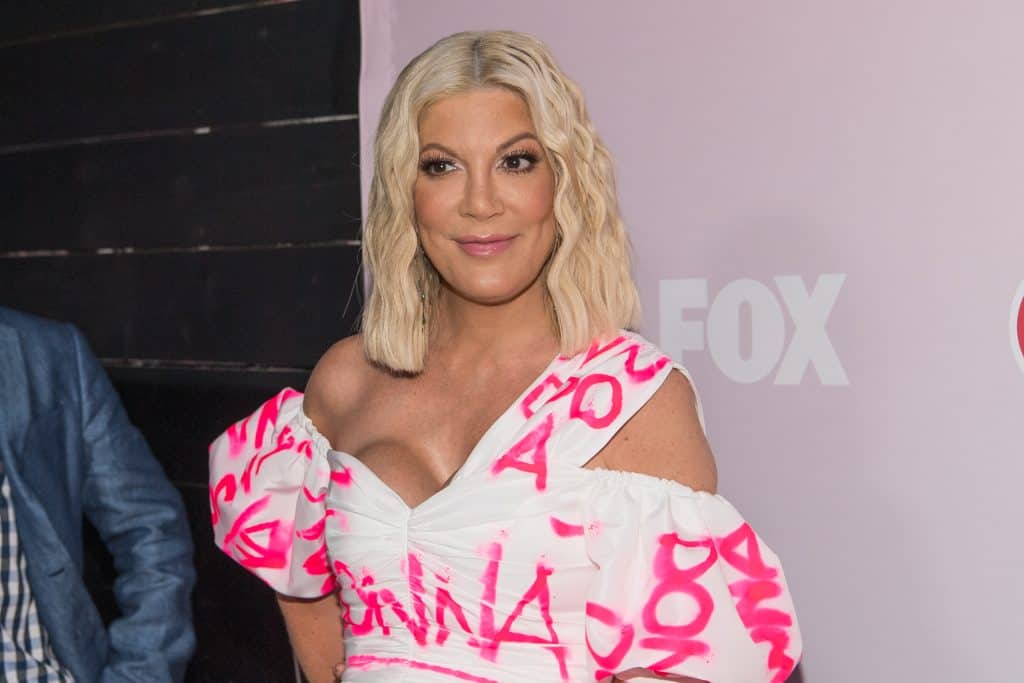 Credit: Emma McIntyre/Getty Images
Actress Tori Spelling has spent years publicly feuding with her mother Candy Spelling, who didn't tell her when her dad, Aaron died. In 2009, Candy told People that she didn't have a relationship with Tori and her husband, noting she hadn't even met her granddaughter. Tori fired back to the outlet that same year, blaming her mother for the lack of effort in maintaining their relationship. Almost 10 years later, An insider told Us that Tori and Candy's relationship was still "really complicated," claiming that Candy "couldn't stand" Tori's husband.
Anne Heche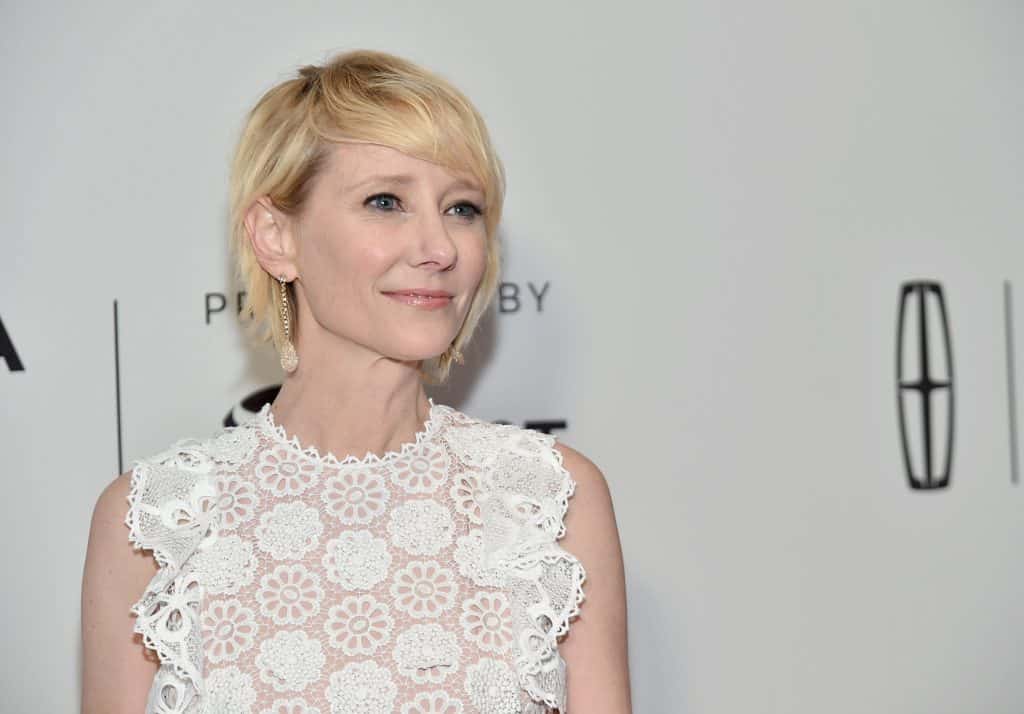 Credit: Mike Coppola/Getty Images
Actress Anne Heche often spoke of her estrangement from her mother, Nancy Heche, who said that her daughter's relationship with Ellen DeGeneres was a sin. In multiple interviews, Heche said she did not plan to reconcile with her religious mother after the two stopped speaking following her high-profile relationship with DeGeneres in 1997. Unfortunately, Heche's death last year eliminated any chance of a reconciliation. The 53-year-old actress died after she drove her blue Mini Cooper at a high speed down a residential Los Angeles Street and crashed into a small house, setting it and the car on fire.