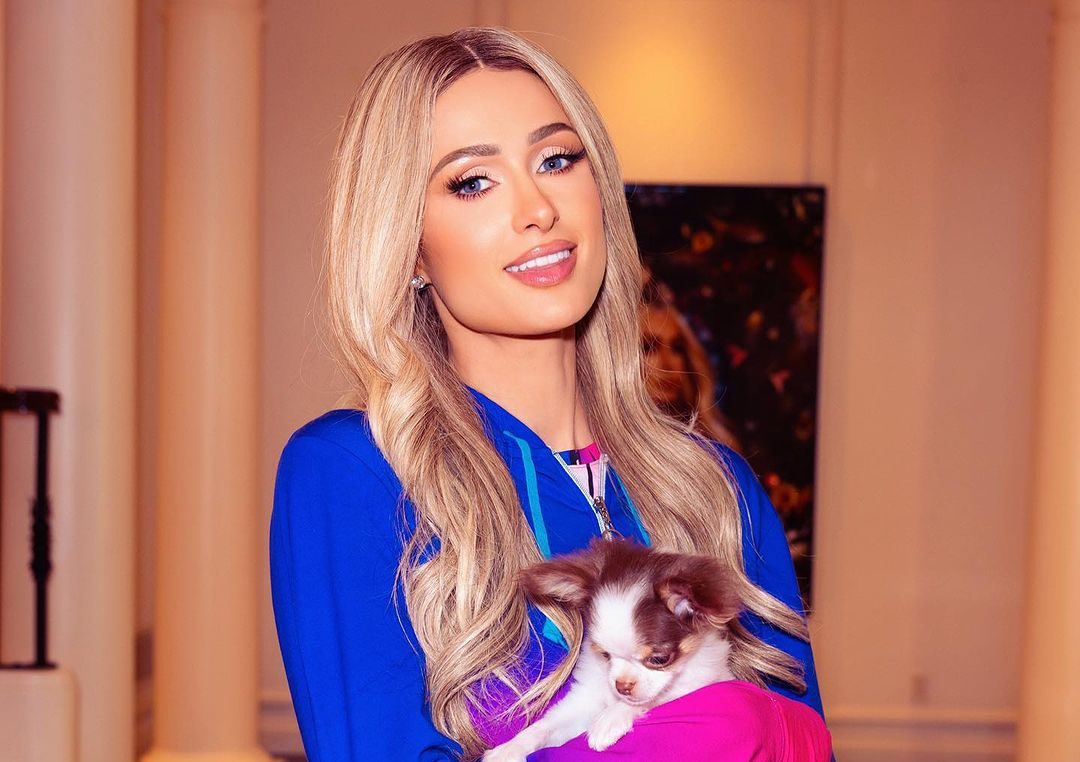 Credit: @parishilton via Instagram
Brian May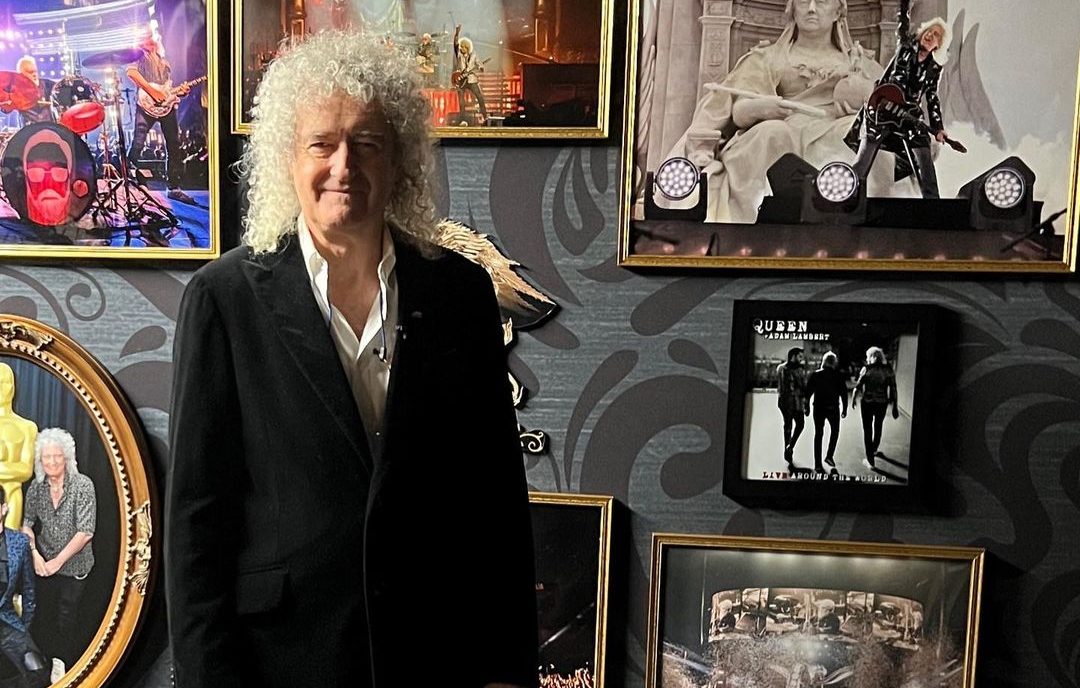 Credit: @brianmayforreal via Instagram
It's thought that Brian May has an IQ of 180 – beating geniuses like Albert Einstein. The Queen rocker attained a PhD in Astrophysics at the Imperial College, London, in 2007, before aiding NASA in landing on one of the most dangerous known asteroids. In fact, his efforts were so helpful that the rock star even has an asteroid named after him!
Lady Gaga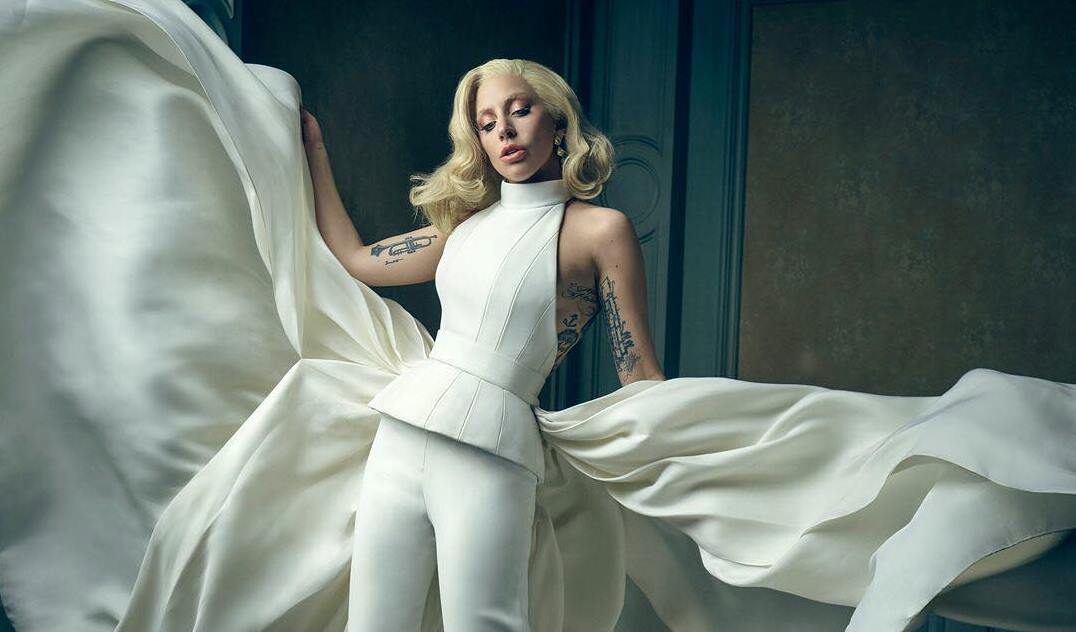 Credit: @ladygaga via Facebook
Lady Gaga doesn't just have powerful pipes, she's also got a brilliant brain. The global superstar has an IQ of 166 – putting her in the exceptionally gifted category, despite her having dropped out of college. With a mind bursting with creativity, Gaga wrote her worldwide number-one hit song Born This Way in a mere 10 minutes, showing the brilliance of her mind.
Matt Damon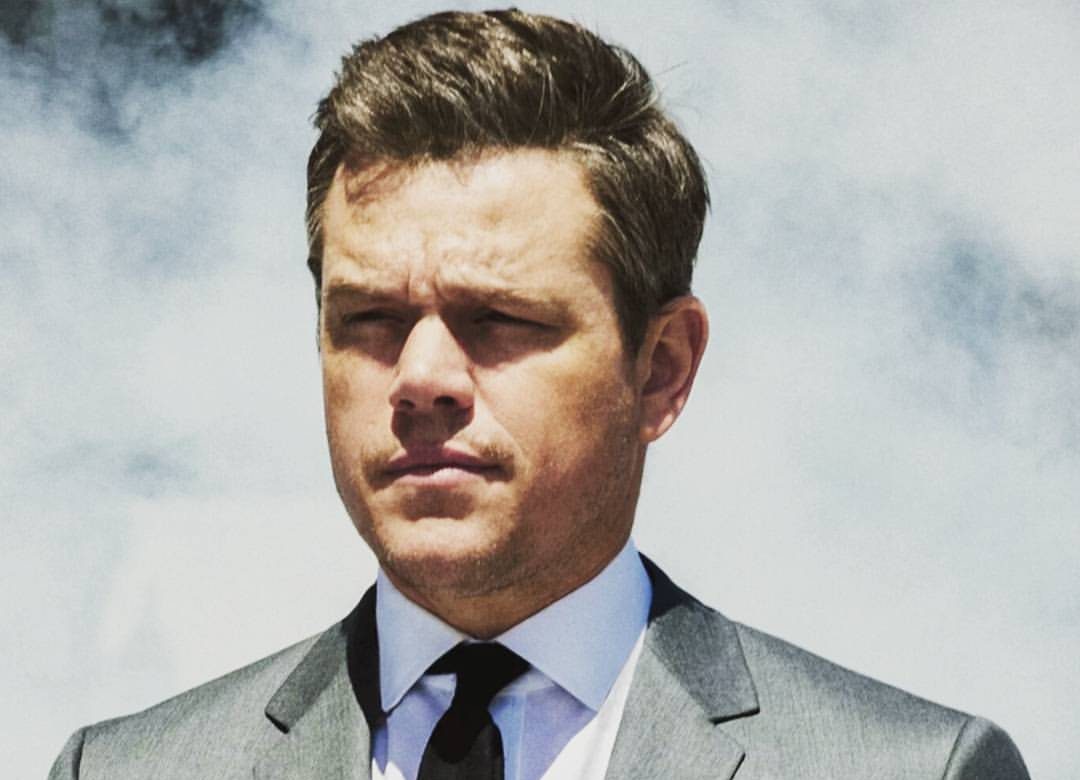 Credit: @matt_damon_official via Instagram
Despite dropping out of Harvard, Matt Damon is a near-genius. His time at the university certainly didn't go to waste, with the actor penning the first draft of Good Will Hunting during one of his playwright classes. The Hollywood heartthrob also possesses an IQ of 160, making him one of the smartest actors in modern cinema.
Taylor Swift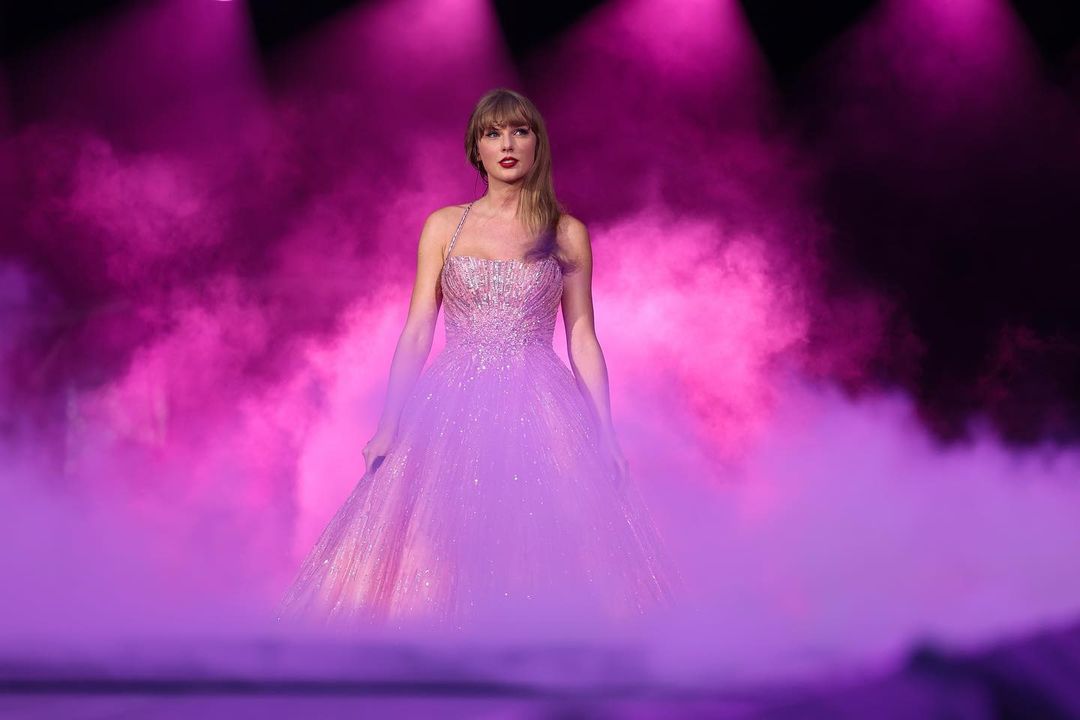 Credit: @taylorswift via Instagram
To sell over 200 million records worldwide, you've got to have some sense of intelligence. Her success is, in part, due to her poppy tunes – but more so down to her savvy business skills. Cultivating a dedicated fan base while littering her career with clues that hint at future projects, Taylor Swift has made it clear that she's not to be underestimated.
Kesha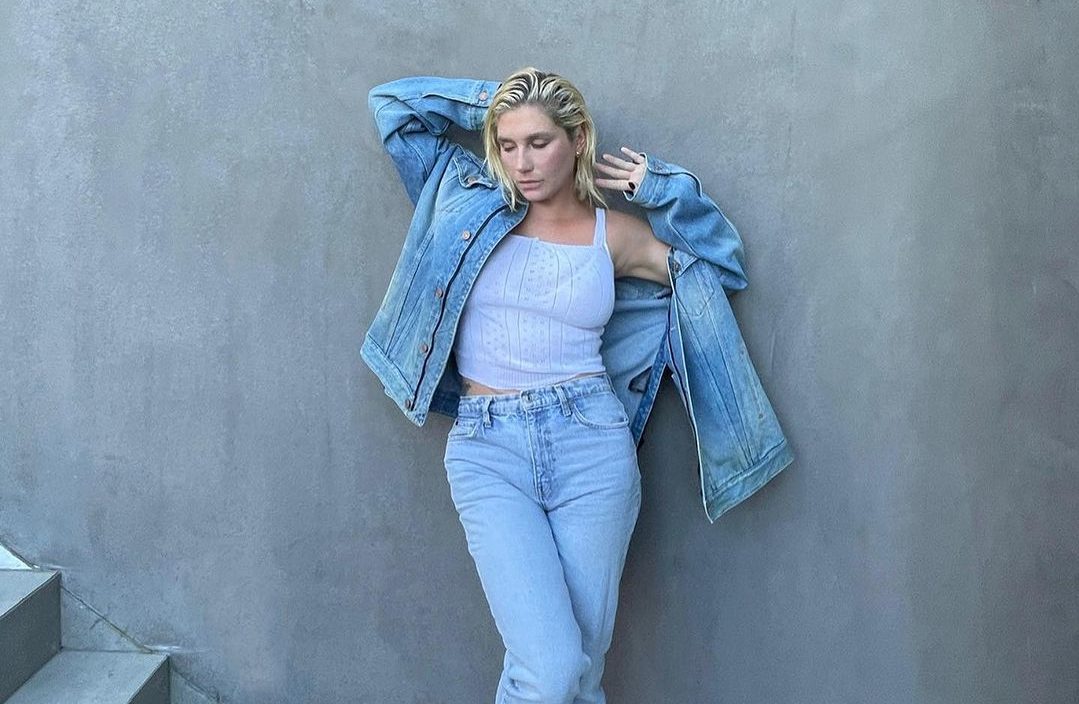 Credit: @iiswhoiis via Instagram
Although Kesha's primarily known for singing about partying and kissing boys, she's surprisingly got a smart head on her shoulders. The singer scored a huge 1,500 on her SATs, while possessing an IQ of 140. With her tongue-in-cheek lyrics that poke fun at the patriarchy, Kesha offers a keen reminder to never judge a book by its cover.
Natalie Portman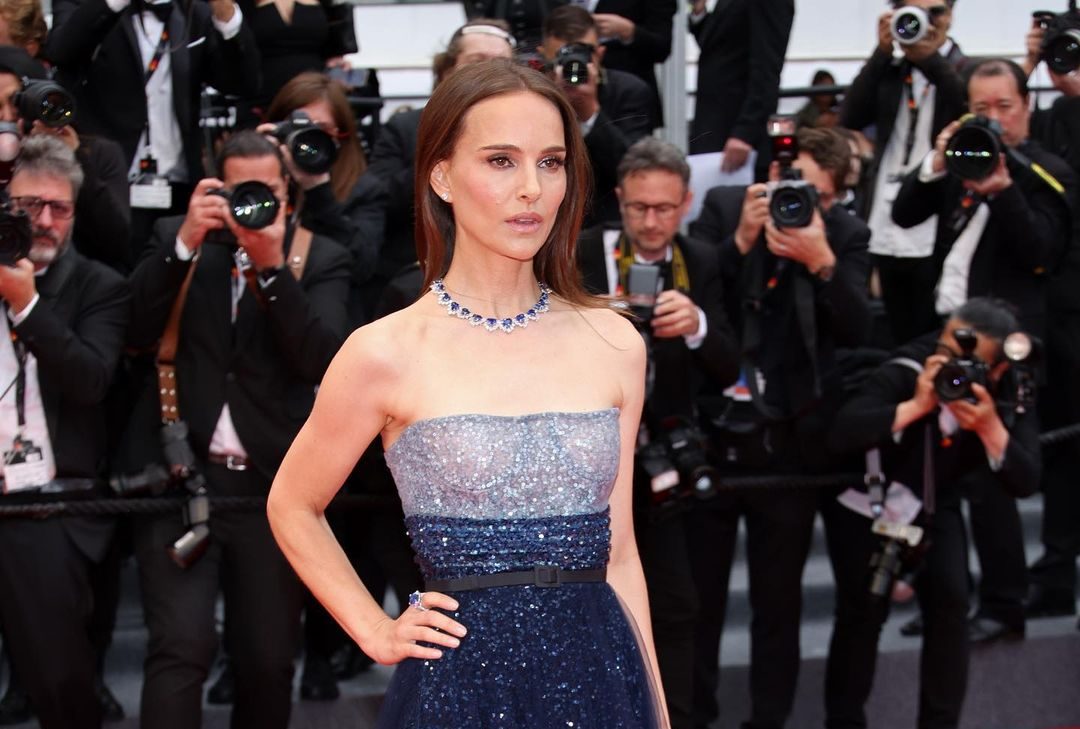 Credit: @natalieportman via Instagram
Natalie Portman possesses an enviable mix of beauty and brains. Her intellectual horsepower has led the actress to graduate from Harvard with a psychology degree, along with being published in a highly respected medical journal. Portman can also speak six languages, including Hebrew and Japanese.
Ashton Kutcher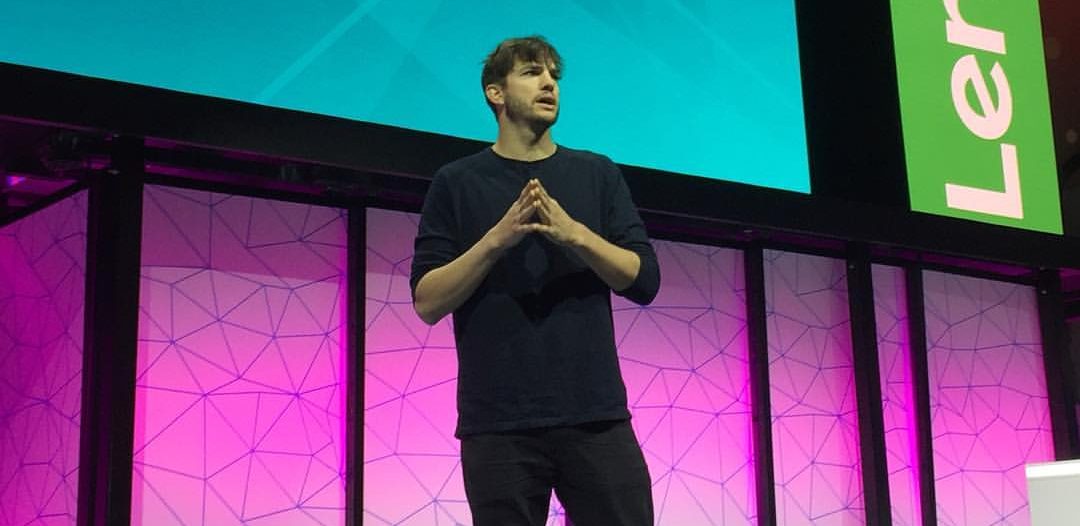 Credit: @aplusk via Instagram
With an IQ of 160, Ashton Kutcher is in the top 0.1 percent of the world's population for intelligence. He's put his powerful brain to good use by setting up a humanitarian organization that's saved thousands of children from the plight of trafficking. Kutcher has also invested in many start-up companies before they made big bucks, including Uber and Spotify.
Marina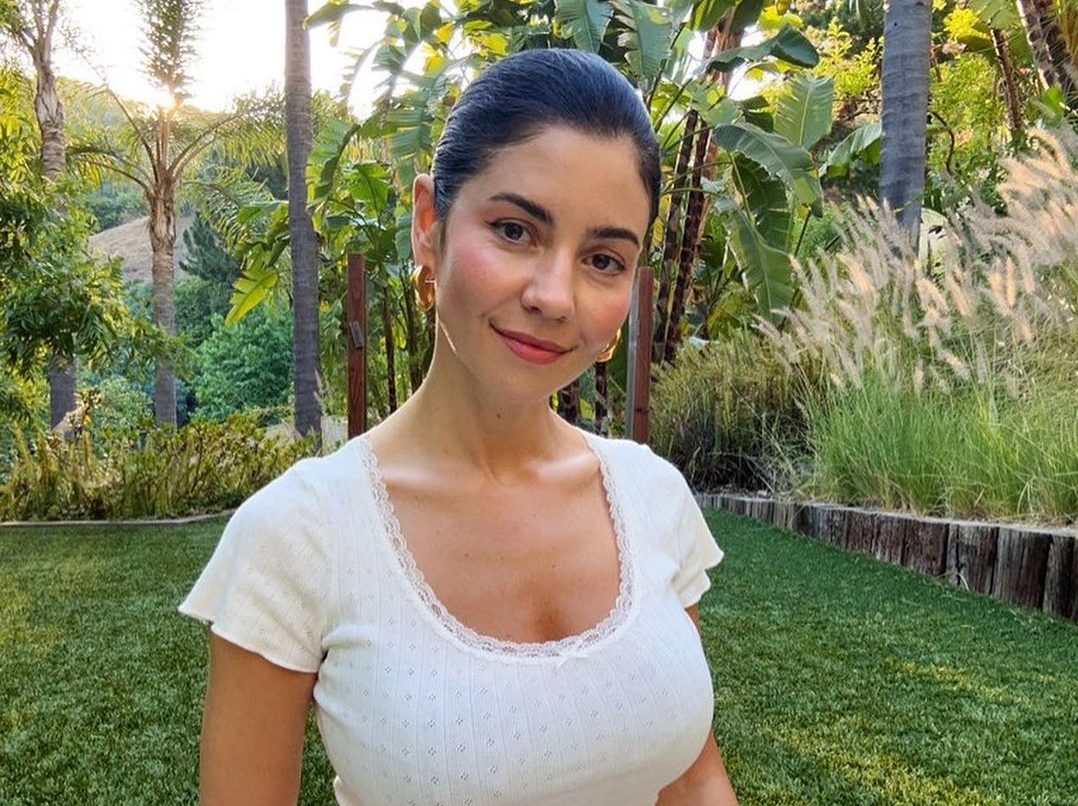 Credit: @marinadiamandis via Instagram
Formerly known as Marina and the Diamonds, Marina is primarily recognized for her edgy pop tunes. What many fans don't know about the singer, however, is just how clever she is. Described as the "sound of feminism" by Nylon magazine, Marina uses her music to criticize gender ideology. She's also attended numerous psychology courses, earning the alias of pop-psychologist.
Shakira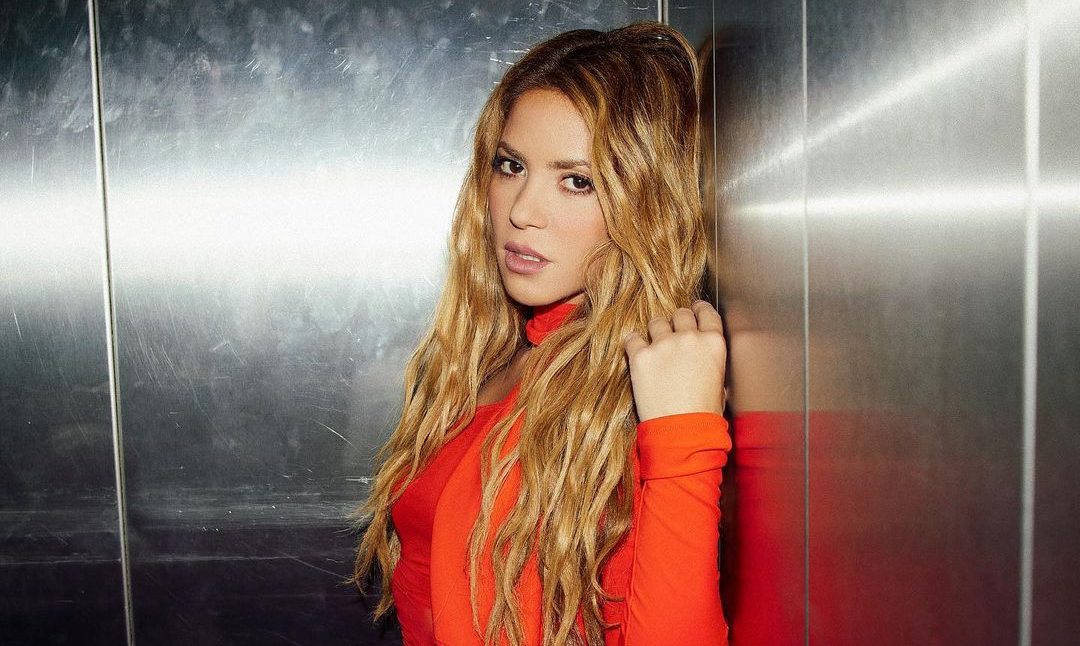 Credit: @shakira via Instagram
Shakira isn't just gifted at cultivating pop tunes, she's also a near-genius. The singer took an ancient philosophy course at the University of Pennsylvania in 2020, can speak three languages fluently, and is thought to have an IQ of 140. She's also a socio-political influencer, drastically impacting Colombia's political landscape.
Quentin Tarantino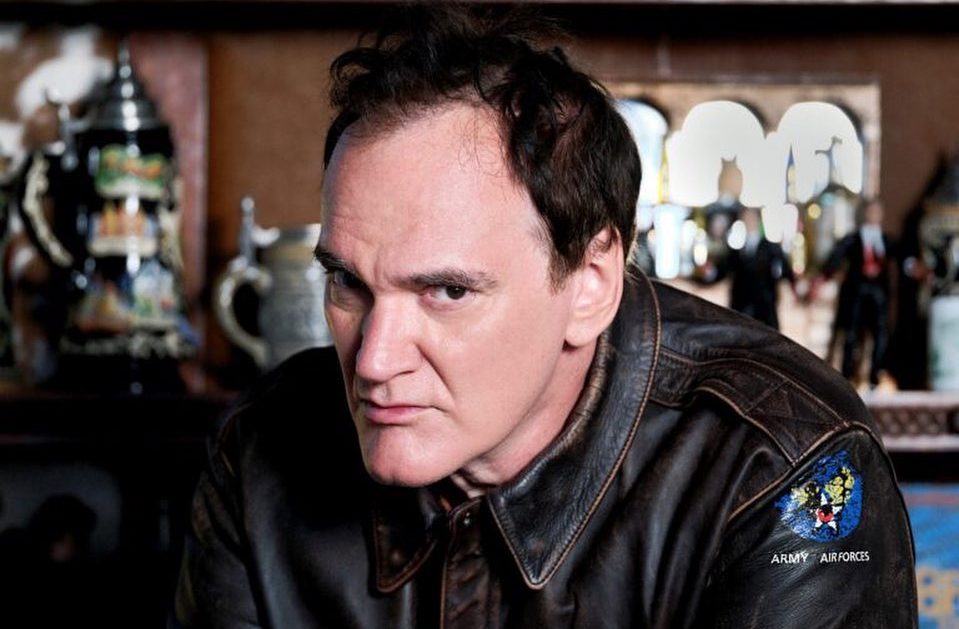 Credit: @tarantinoxx via Instagram
Despite being a high school dropout, Quentin Tarantino possesses one of the most brilliant minds in the celebrity world. With an IQ of 160 – the same as physicist Stephen Hawking – the famous director claims that he never enjoyed studying, showing that academia doesn't always equal intelligence.
Emma Watson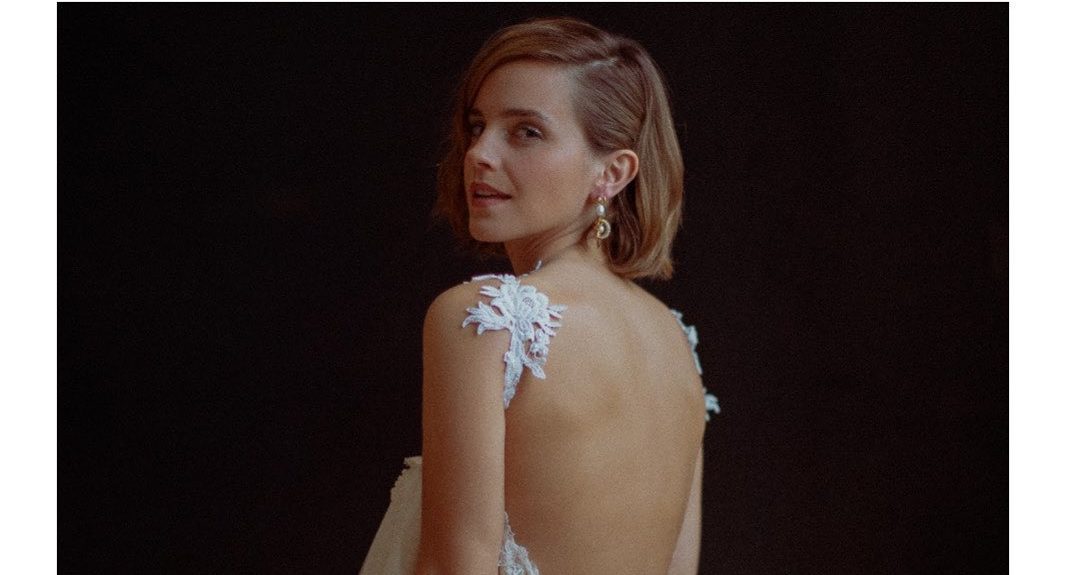 Credit: @emmawatson via Instagram
Emma Watson and Hermione Granger have one key personality trait in common – they're both super smart. The actress devotedly studied alongside the filming of the Harry Potter movies, achieving eight A*s – the highest grade achievable. In 2014, Watson received a Bachelor of Arts degree in English Literature from Brown University. Hermione would be proud.
Henry Cavill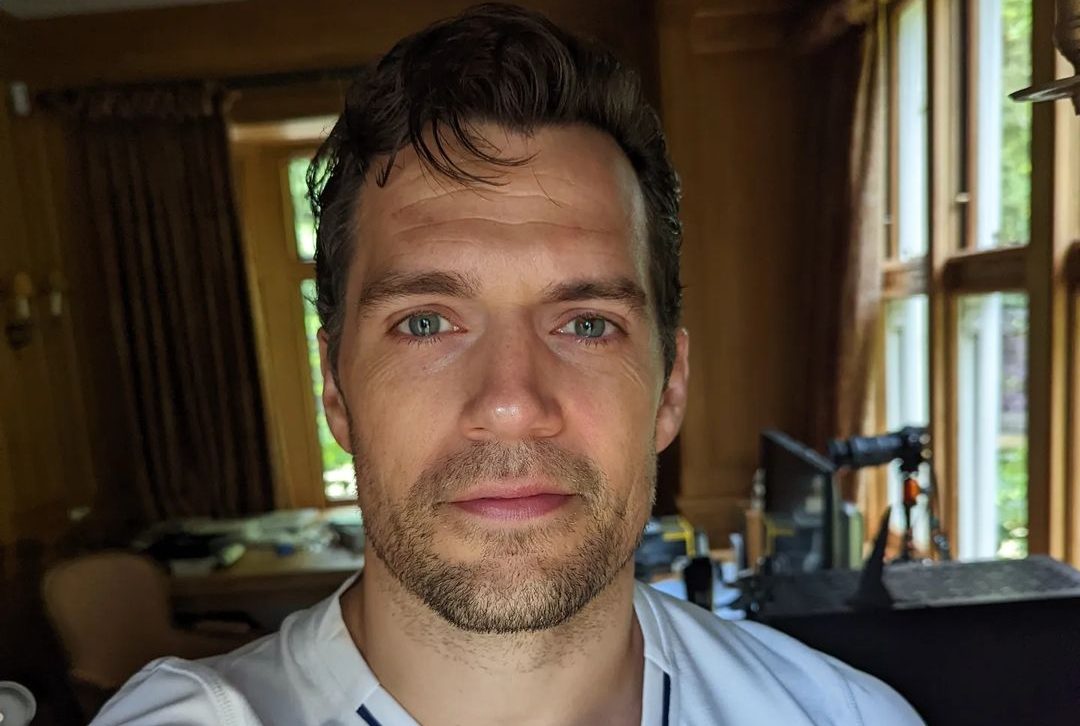 Credit: @henrycavill via Instagram
Henry Cavill isn't just a pretty face – he's also remarkably intelligent. The Witcher actor built a working computer completely from scratch, showing that he's got a lot more going for him than mere muscle. Cavill is also known to frequently make adjustments to his scripts, offering suggestions that better suit his character.
Nolan Gould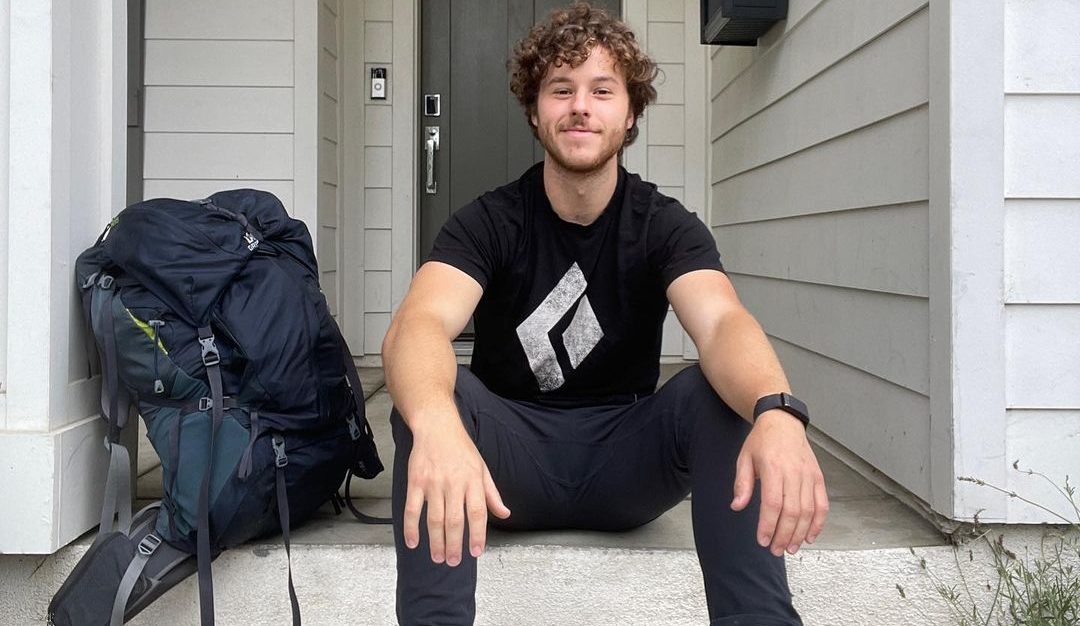 Credit: @nolangould via Instagram
Although he played a dunce on Modern Family, Nolan Gould possesses a brilliantly bright brain. The actor graduated from high school when he was just 13 years old, already showing signs of his superior intellect. He went on to become a member of Mensa due to his impressive IQ of 150.
Cindy Crawford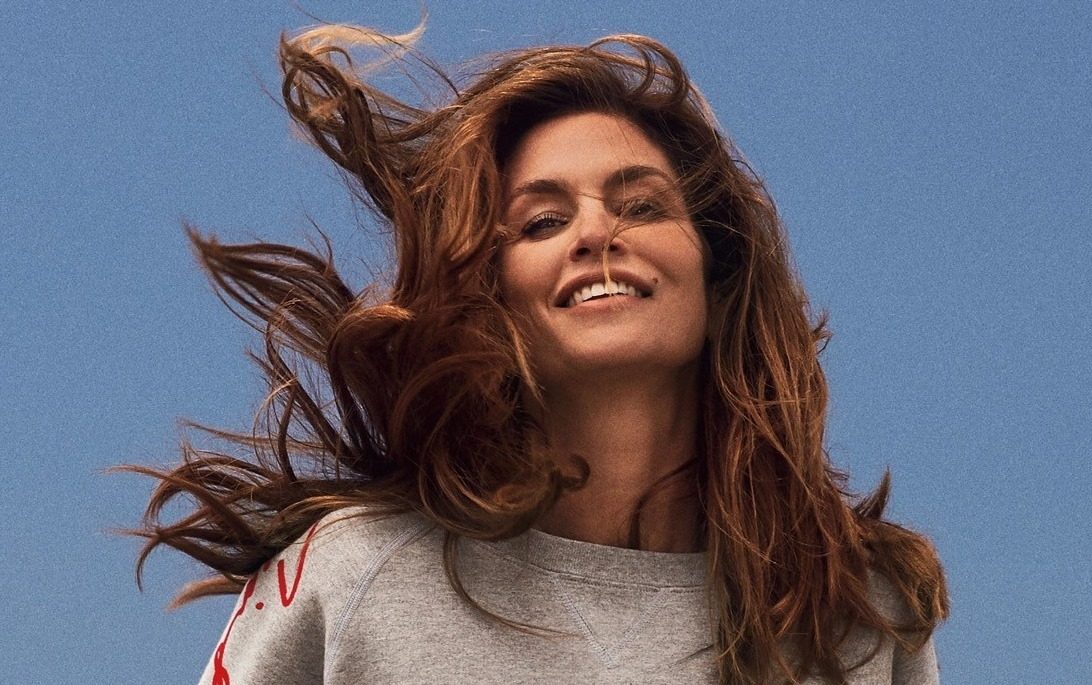 Credit: @CindyCrawford via Facebook
Before she became the highest paid model of the 1990s, Cindy Crawford studied chemical engineering (with mathematics) at Northwestern University. While the model didn't complete her degree – she opted to focus on her modeling career instead – Crawford is undoubtedly gifted with super smarts, with her IQ of 154 reflecting her powerful brain.
Angelina Jolie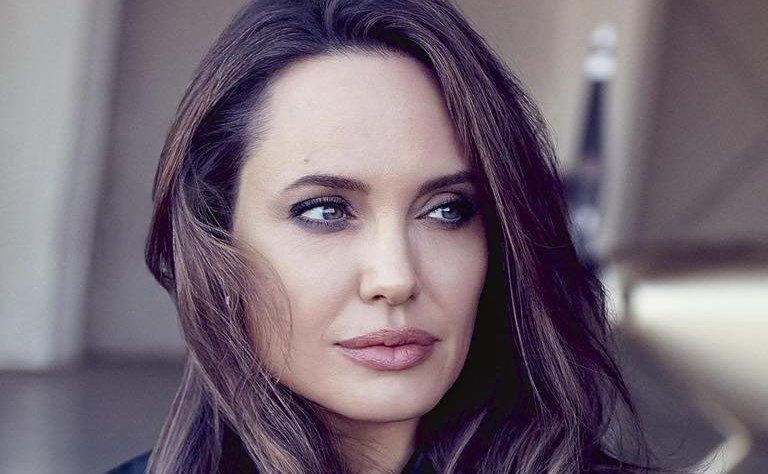 Credit: @angelinajoliegoddess via Facebook
Aside from being heralded as one of modern cinema's greatest actresses, Angelina Jolie also works as a U.N Goodwill Ambassador, aiding the less fortunate and turning the world into a better place. With an IQ of 120, the actress took night classes at New York University to study screenwriting and directing.
Dolph Lundgren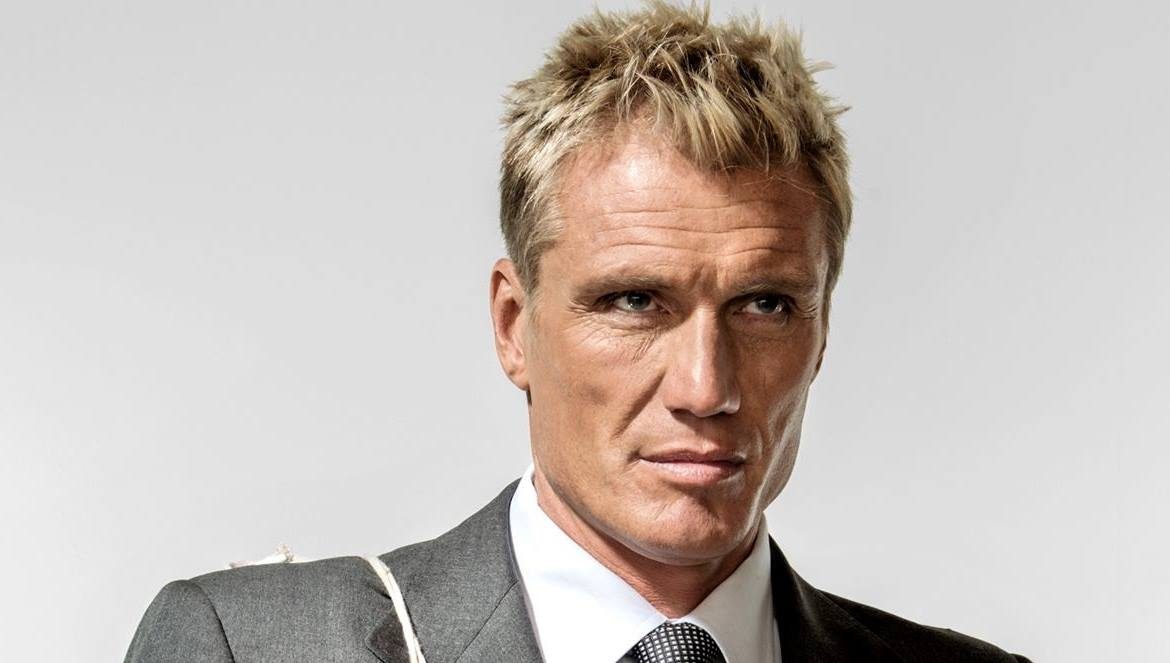 Credit: @DolphLundgrenOfficial via Facebook
You may think that Dolph Lundgren is just a muscle head, but that couldn't be further from the truth. The actor has a chemical engineering degree to his name, even earning a scholarship to attend MIT. He graduated from high school with straight As before dropping academia to focus on building a career in acting.
Mayim Bialik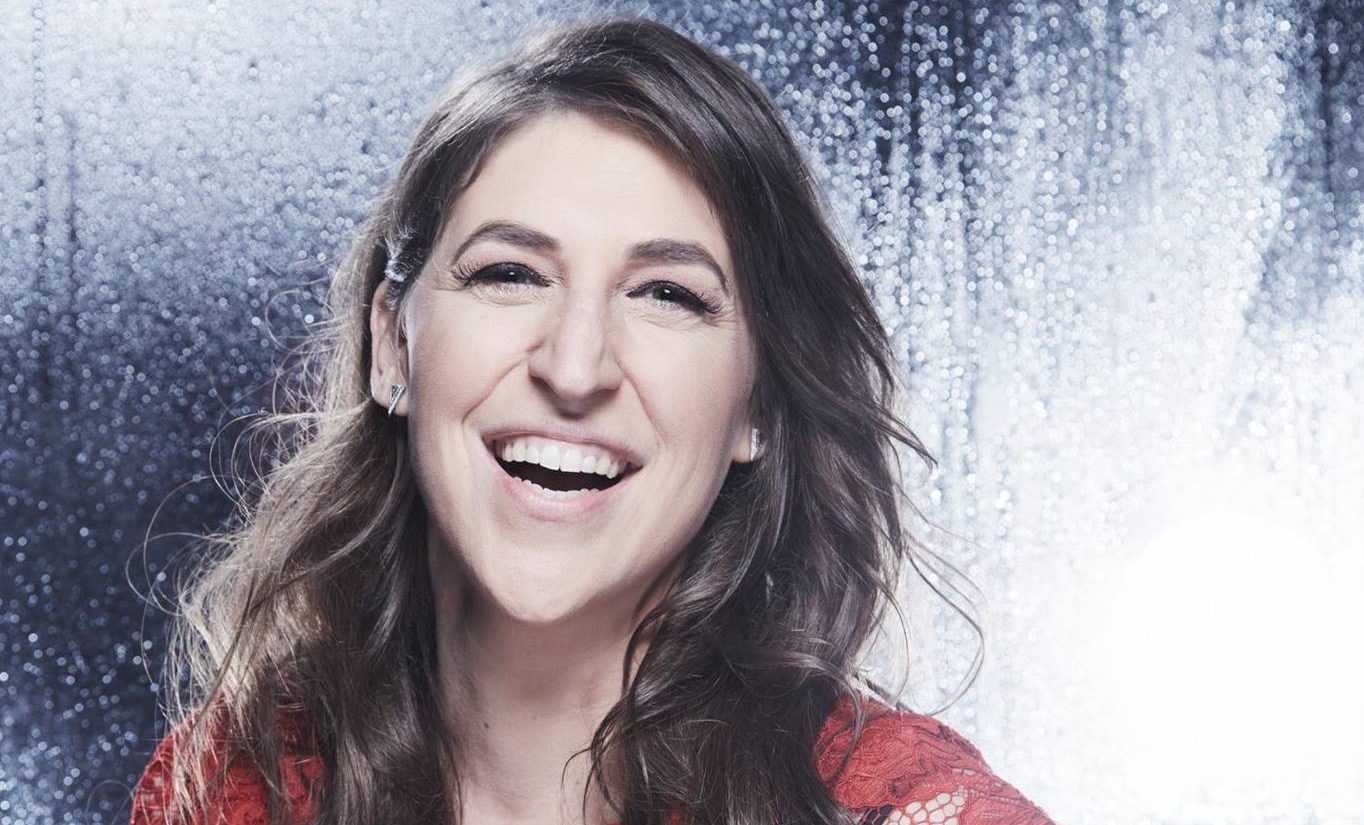 Credit: @MissMayim via Facebook
Mayim Bialik is just as intelligent as her onscreen persona in The Big Bang Theory, with the actress possessing a PhD in neuroscience. Bialik can also play three instruments and speaks fluent Hebrew, showing that there's nothing Bialik can't do once she puts her mind to it.
Rowan Atkinson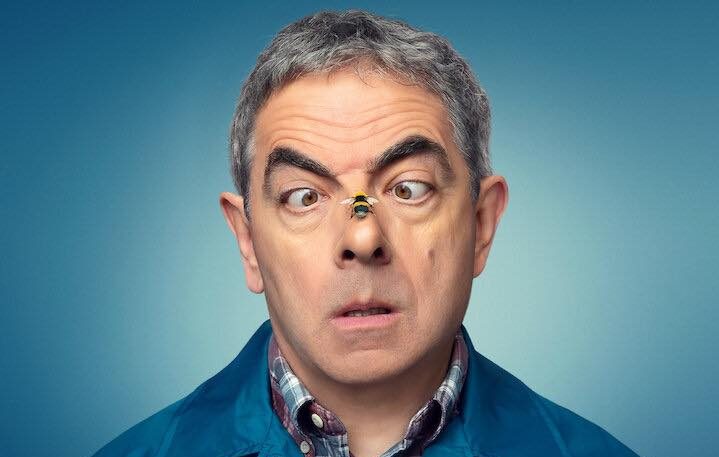 Credit: @FansOfRow via Facebook
Despite his goofy persona, Rowan Atkinson possesses one of the most brilliant minds on the planet. With a huge IQ of 178, placing him higher than Einstein. Atkinson has a background in electrical engineering, having studied at Oxford University – one of the most prestigious education institutes in the world.
Mindy Kaling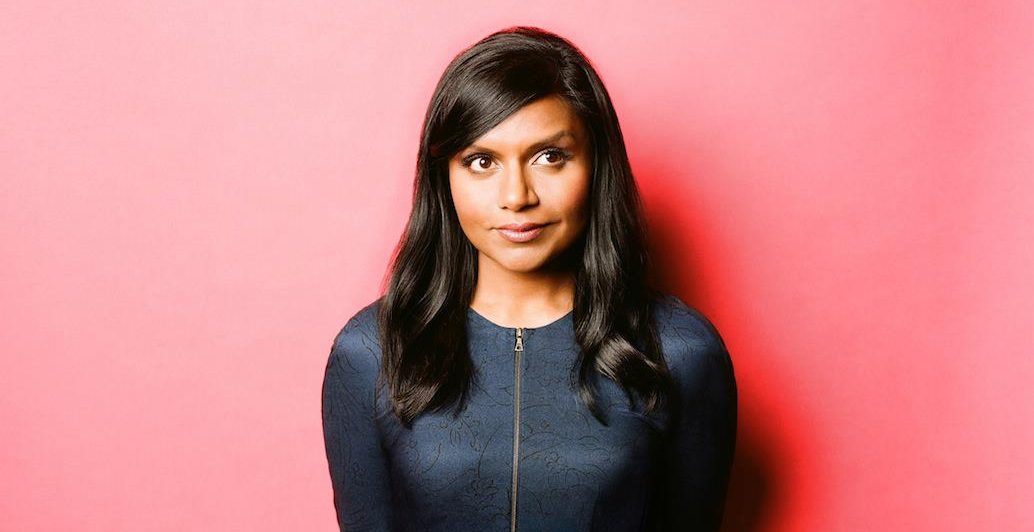 Credit: @OfficialMindyKaling via Facebook
Mind Kaling's onscreen character in The Office paints her as a vapid, gossipy airhead. In reality, that couldn't be further from the truth. Kaling wrote most of the thigh-slapping jokes for the show and has even published two books. Kaling is a graduate of Dartmouth College and can also speak Latin.
Jodie Foster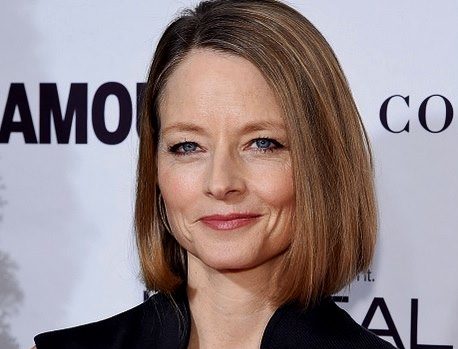 Credit: @jodiefosteractress via Facebook
Jodie Foster was gifted with a brilliant brain, reportedly teaching herself to read when she was just three years old. Juggling academic studies with work for most of her adolescence, Foster managed to excel at both – graduating from Yale University with honors for her studies in upper-level French.
Ken Jeong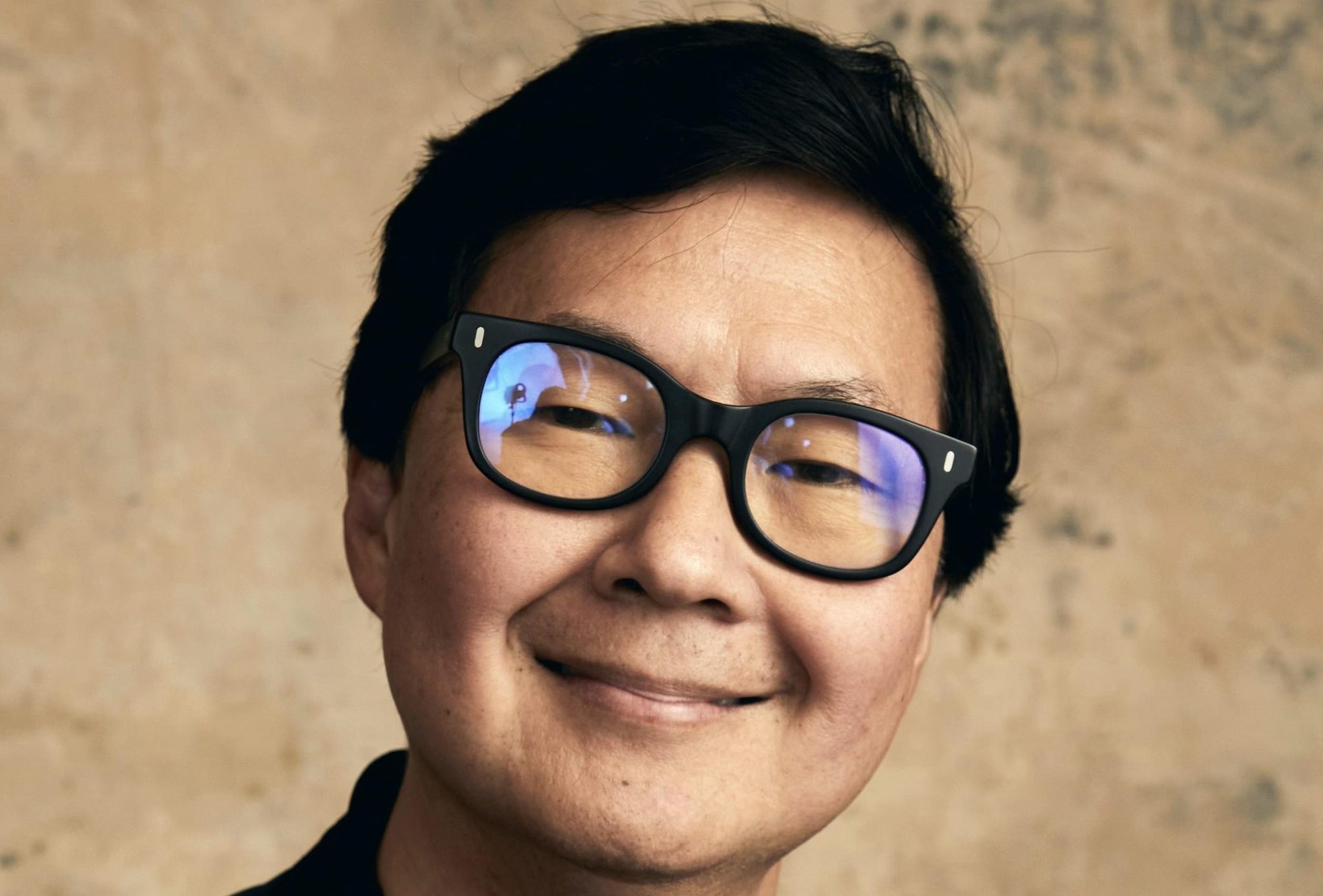 Credit: @ken.jeong.129 via Facebook
Before appearing on our screens as a slightly manic, unstable dunce, Keon Jeong was a practicing physician. The actor took advantage of his medical background, having played a doctor on ABC's Dr. Ken – a show which he also wrote, produced, and developed. Jeong graduated high school at the age of 16 with a Youth of The Year Award.
Lisa Kudrow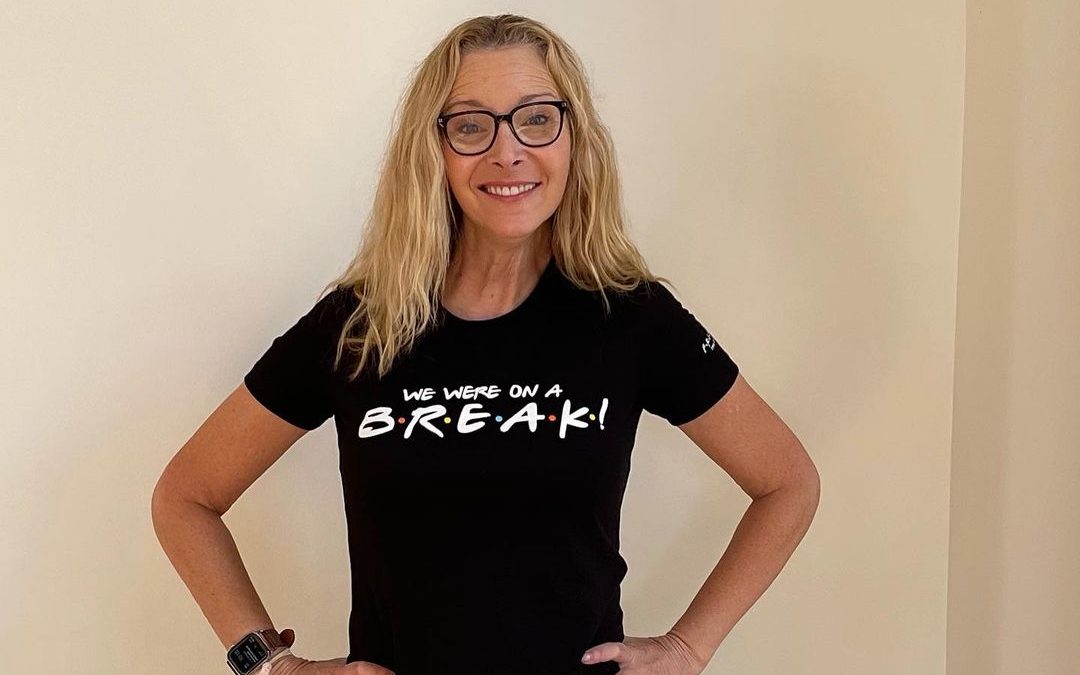 Credit: @lisakudrow via Instagram
Lisa Kudrow broke into fame on Friends, playing the ditzy character Phoebe Buffay. In real life, Kudrow is a certified genius. She has a bachelor's degree in biology from Vassar College, and worked under the guidance of her physician father to research cluster headaches, before finding her lucky break in acting.
Conan O'Brien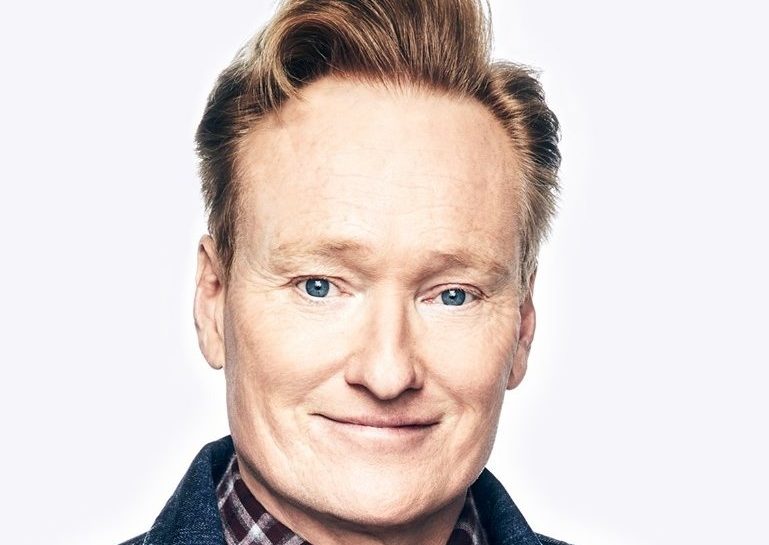 Credit: @teamcoco via Facebook
The late-night talk show host has an IQ of 160, making him remarkably intelligent despite his mask of self-deprecating humor. O'Brien studied history and literature at Harvard University, becoming president of a secret society that published a humor magazine, before becoming the television host we all know today.
James Franco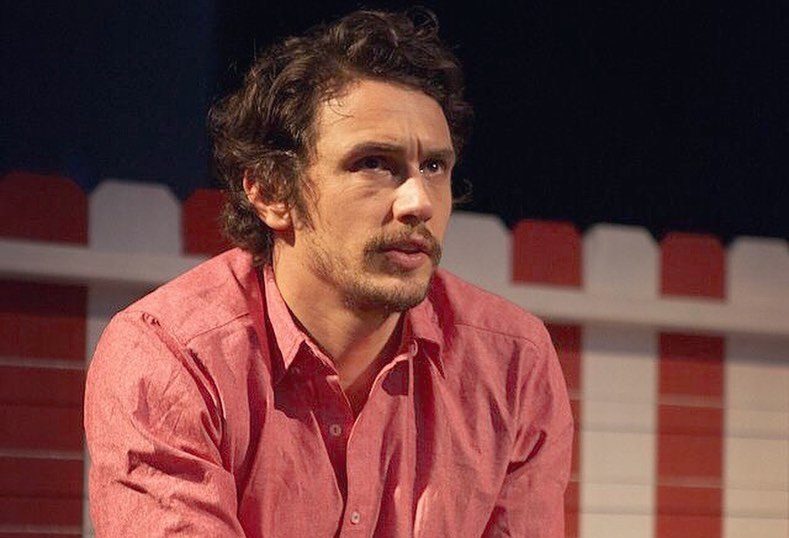 Credit: @officialjamesfrancoo via Instagram
James Franco has the unusual hobby of picking up college degrees, gaining a Bachelor's in creative writing, a Master's in writing, and a Master's in film. His insatiable thirst for knowledge means the actor is well-versed in the realm of film, granting him a deeper understanding of the characters he portrays on screen.
Sharon Stone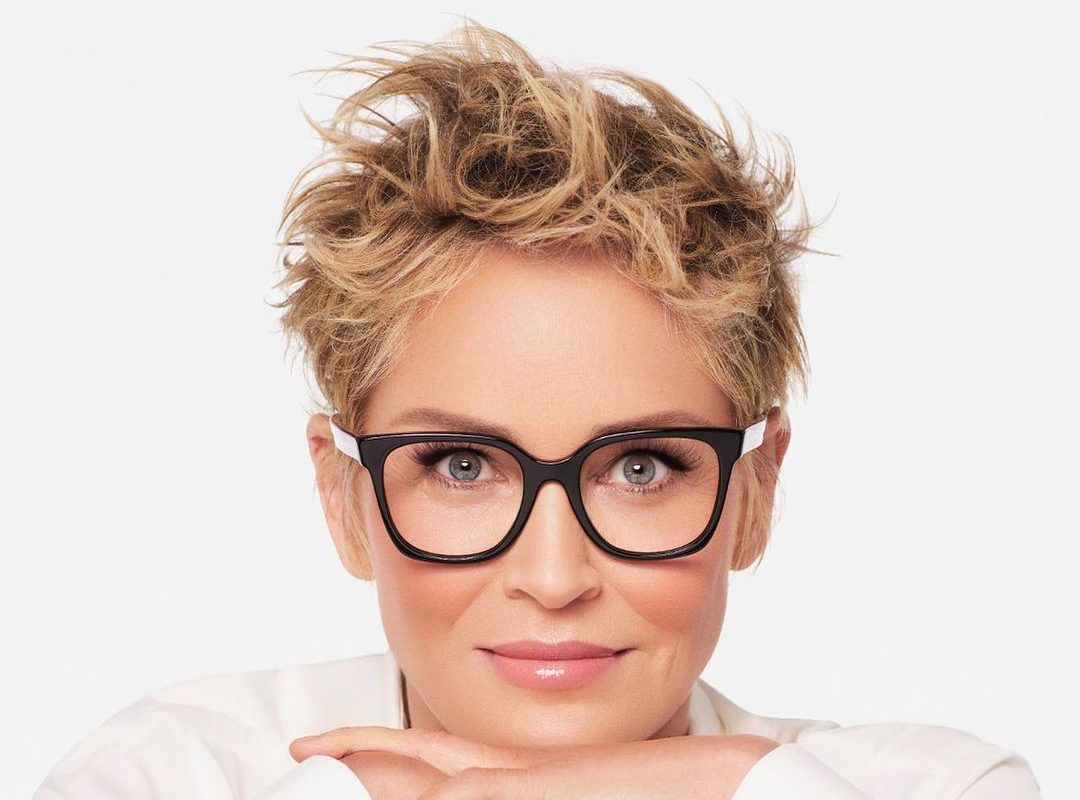 Credit: @lenscrafters via Instagram
Sharon Stone showed early signs of promise when she entered the second grade at just five years old. With an IQ of 154, Stone has gone on to flourish in acting, receiving an Emmy, a Golden Globe, a Hollywood Walk of Fame star, and an Academy nomination.
James Woods
Credit: @realjameswoods via Instagram
James Woods is thought to have one of the highest IQs on the planet, sitting at around 180. He was due to study at Massachusetts Institute of Technology to become an ophthalmologist, but dropped out to focus on acting. Woods has Two Emmy Awards and two Academy Award nominations under his belt.
Angela Bassett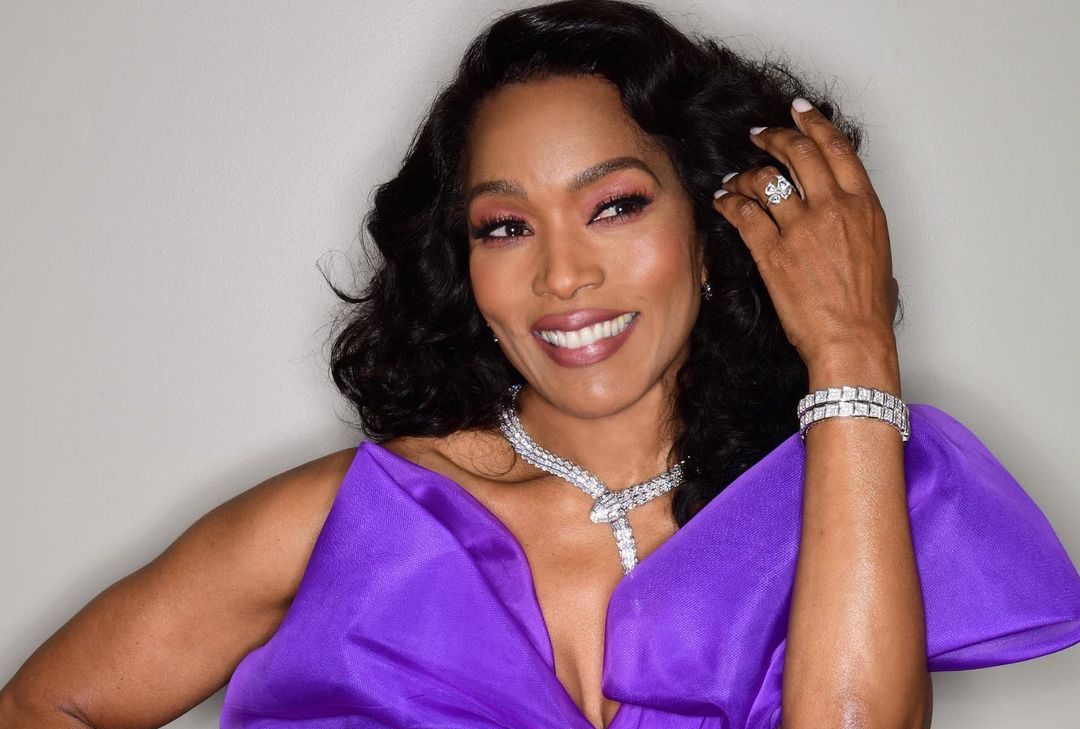 Credit: @im.angelabassett via Instagram
Education is vitally important, a fact that Angela Bassett took extremely seriously. The actress became the first African-American student in the National Honor Society when she was in high school, before going on to study African American Studies at Yale, returning years later to gain a master's in Fine Arts.
Chris Pine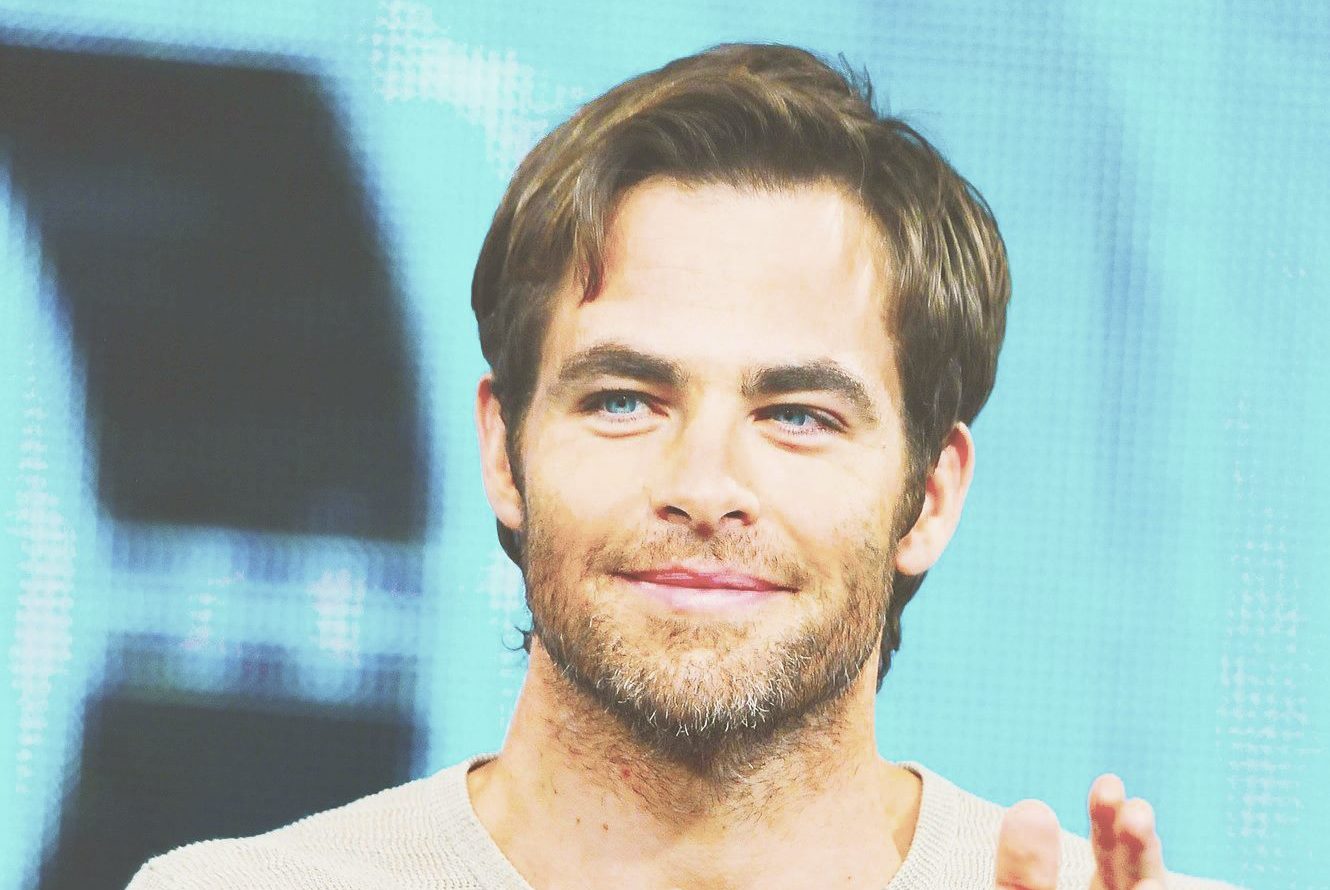 Credit: @chrispineee via Facebook
Chris Pine has a reputation in Hollywood for being smart – with his quick wit and voluminous vocabulary running rings around interviewers. Pine studied English at the University of California, graduating with a Bachelor of Arts. Instead of joining a fraternity, the actor joined theater groups, kickstarting his interest in acting.
John Legend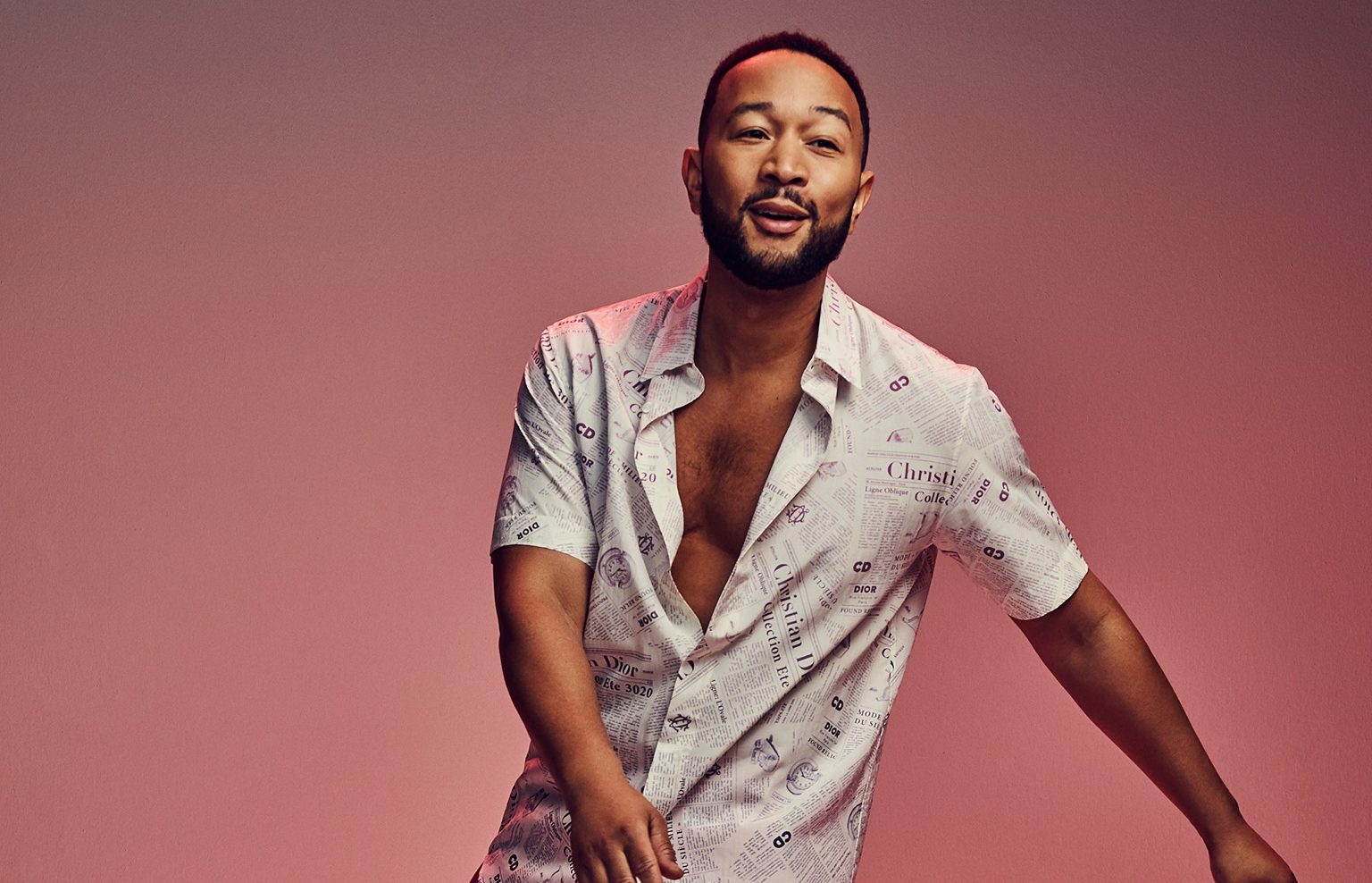 Credit: @johnlegend via Facebook
Aside from being a soul-touching singer, John Legend also possesses great intelligence. Skipping multiple grades, Legend graduated from high school aged 16. Although he was offered a Harvard scholarship, the singer attended the University of Pennsylvania, before becoming a management consultant. Leaving the corporate world behind, the singer became a legend in his own right through music.
Geena Davis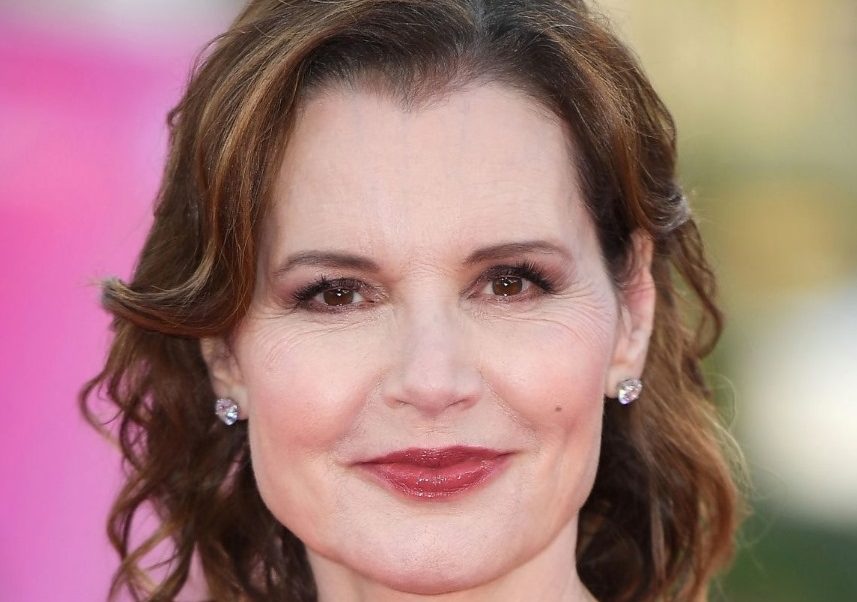 Credit: @GeenaDavisOrg via Facebook
Geena Davis is the true definition of a triple threat: an Olympic-caliber athlete, an academic genius, and an Academy Award-winning actress. In 2009, Davis was awarded with an honorary Doctorate from Bates College for her research on gender studies within the media – a testament to her 140 IQ.
John Cleese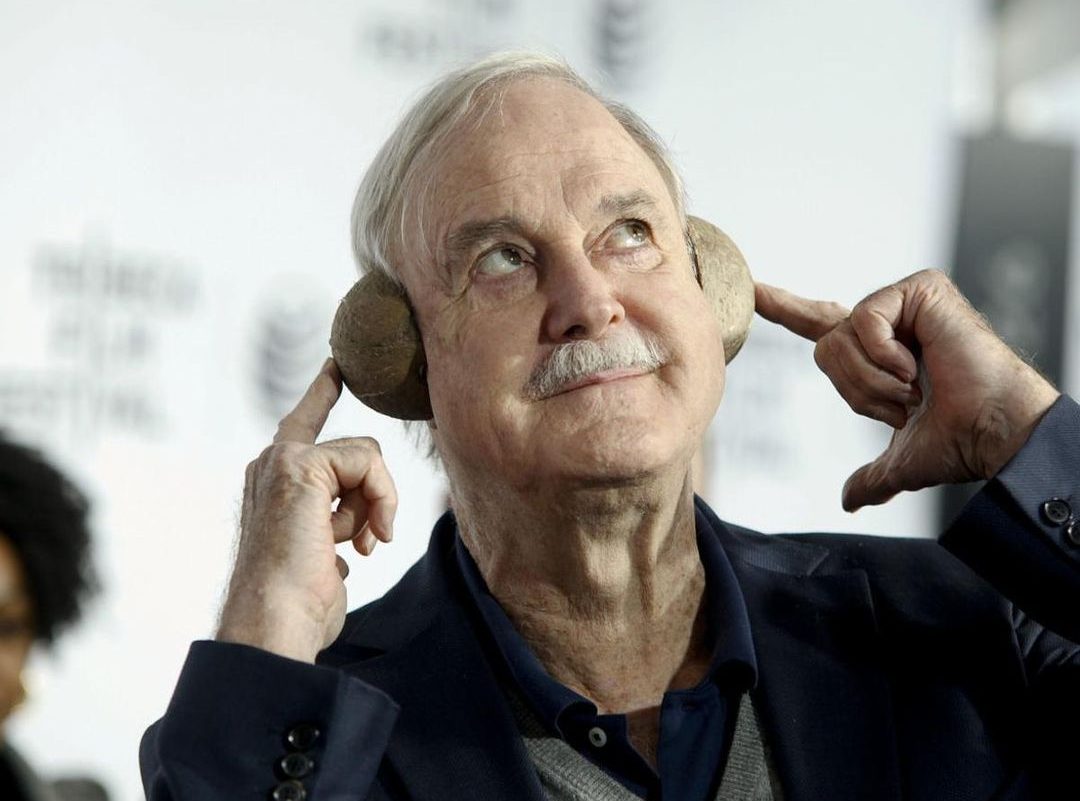 Credit: @johncleeseofficial via Instagram
It's widely known that John Cleese is a comic genius. A little-known fact about the actor is that he's also gifted with a mastery of academia. A graduate of Law from Cambridge University, Cleese set up the Footlights Club – an instrumental part of finding British comedy talent. He befriended Graham Chapman while he studied, with the pair going on to create Monty Python.
Dolly Parton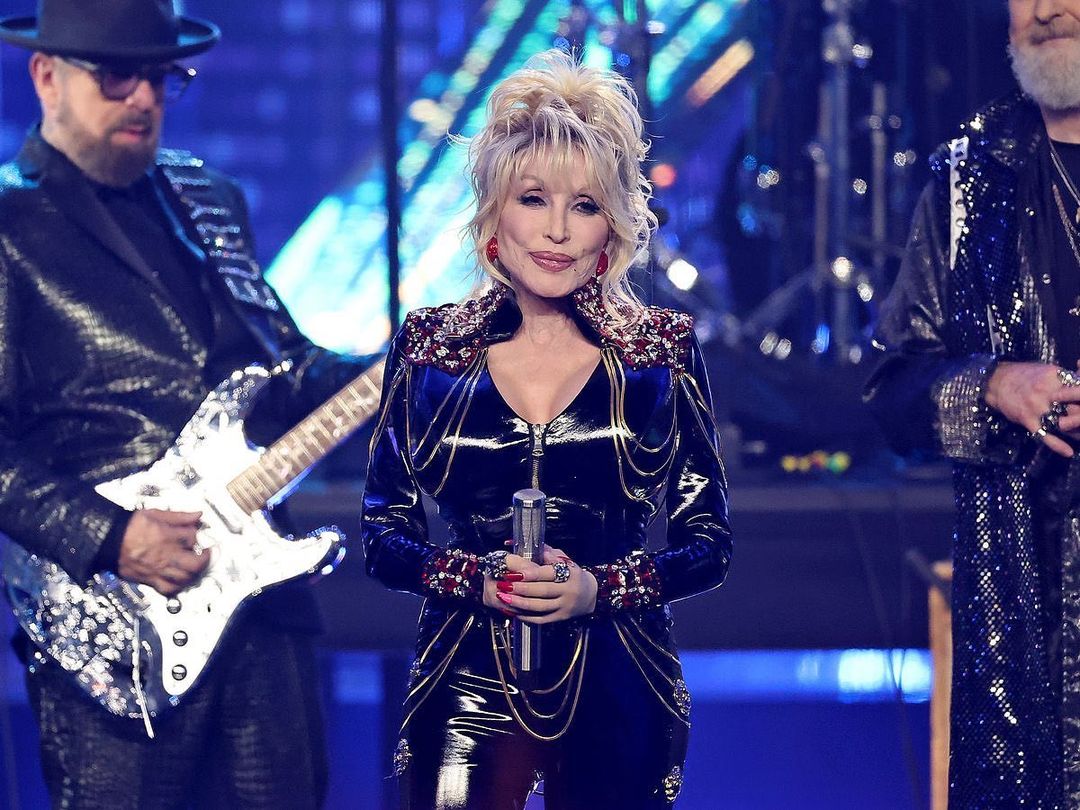 Credit: @dollyparton via Instagram
While she isn't formally educated, Dolly Parton possesses a different type of intelligence. The country superstar is street smart – or, as she calls it – country smart. She's thrived in the ageist country music scene for four decades, with a prime focus on charity work. Her impressive empire isn't valued at millions – but hundreds of millions.
Ben Affleck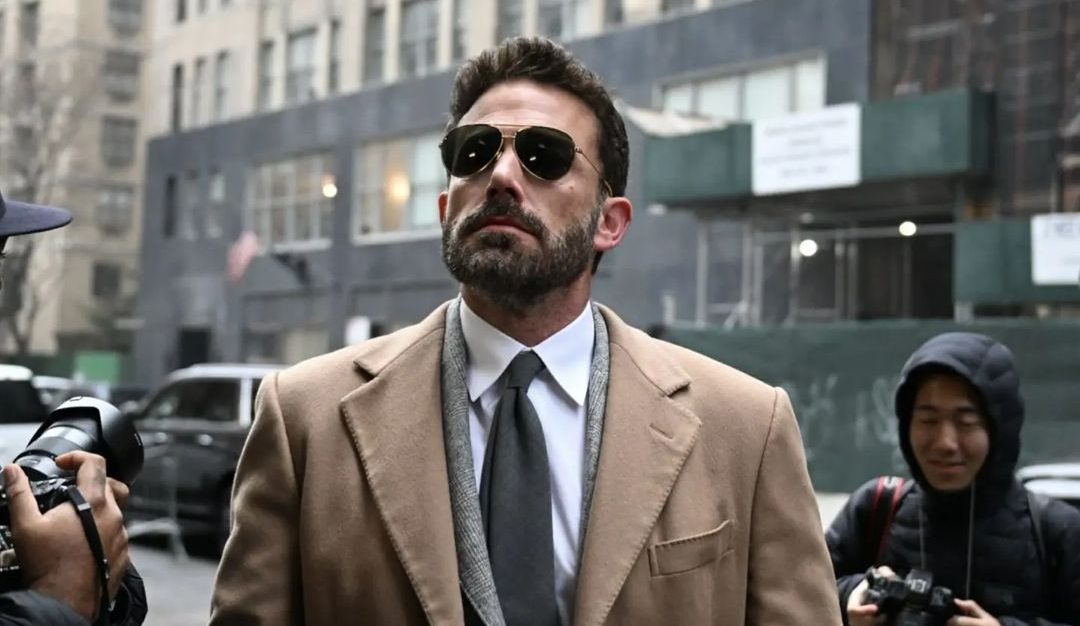 Credit: @bendos_everyday via Instagram
Ben Affleck didn't have to dig too deep while playing billionaire genius Bruce Wayne, as the actor's got plenty of enviable accolades himself. Leaving school with exceptionally high SAT scores, Affleck went on to study Middle Eastern affairs, directing several student films during his time at the institute. With an IQ of 154, Affleck could have excelled in whichever path he pursued.
Rebel Wilson
Credit: @rebelwilson via Instagram
Known for her humorous roles, you may think Rebel Wilson's only talents lie within comedy. In fact, Wilson bagged a near-perfect HSC result of 99.3%. The actress originally studied to become a lawyer, graduating from the University of New South Wales. While she left the corporate world behind, Wilson claims her studies allow her to better wrangle tricky clauses within her acting contracts.
Tom Hiddleston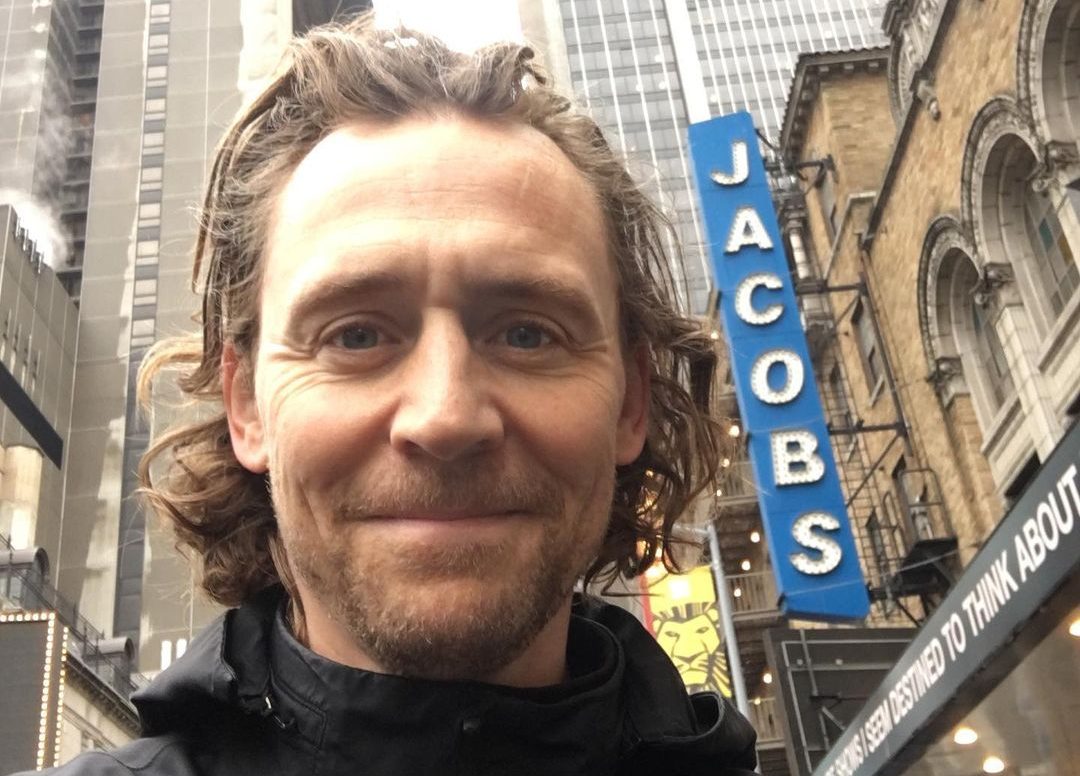 Credit: @twhiddleston via Instagram
Just from hearing Tom Hiddleston speak, it's clear that he's a highly intelligent man. The heartthrob attended three of the UK's top education institutes before breaking into acting, majoring in Greco-Roman studies. Alongside speaking eight different languages, Hiddleston is also an expert on classic literature.
Kate Beckinsale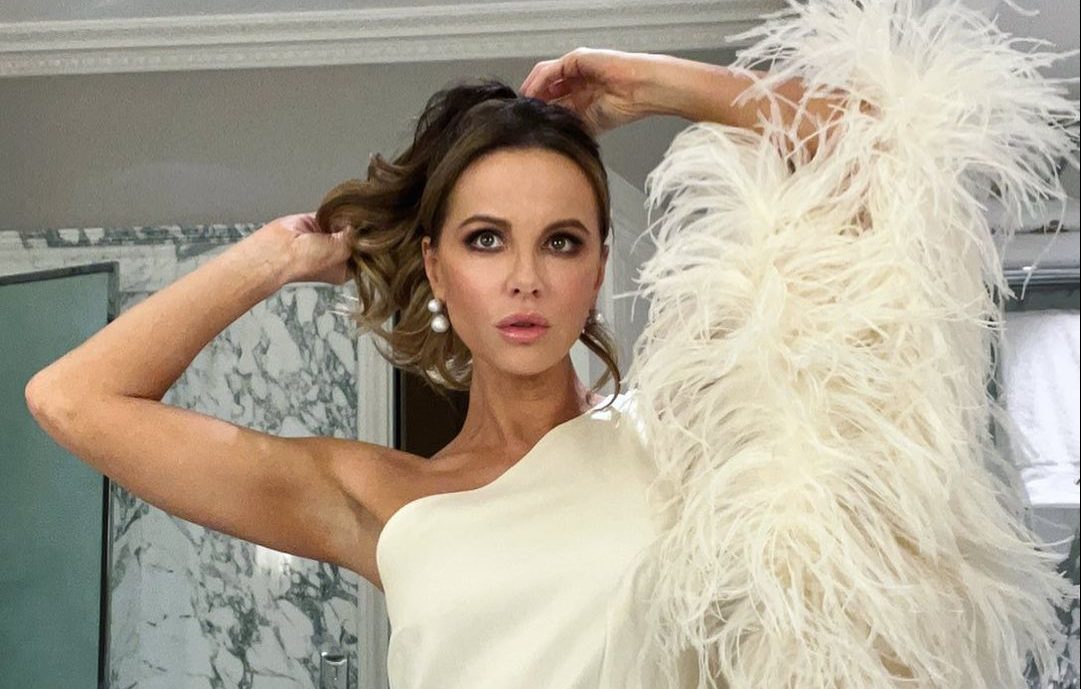 Credit: @katebeckinsale via Instagram
With an IQ of 152, Kate Beckinsale has a higher intelligence rating than 98% of the population. You'd think it'd be a blessing, but the actress has famously said her brains have been a handicap in Hollywood. Beckinsale studied French and Russian literature at Oxford University, before dropping out to fully pursue her acting aspirations.
Ryan Reynolds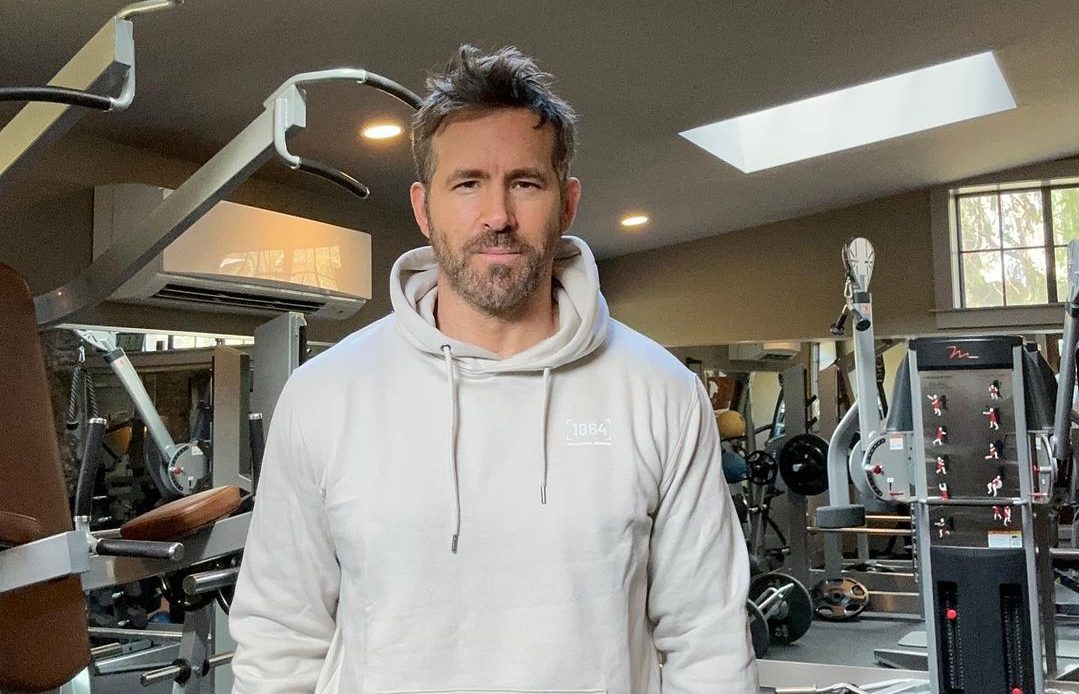 Credit: @vancityreynolds via Instagram
The charismatic, quick-witted actor has turned his alluring charm into a marketing masterclass, setting up his own production company, Maximum Effort. His high intelligence levels are sometimes a hindrance, as the actor claims he's constantly "overthinking things". Still, his smarts allow him to quickly memorize scripts for his roles, even improvising some of his most iconic lines.
Paris Hilton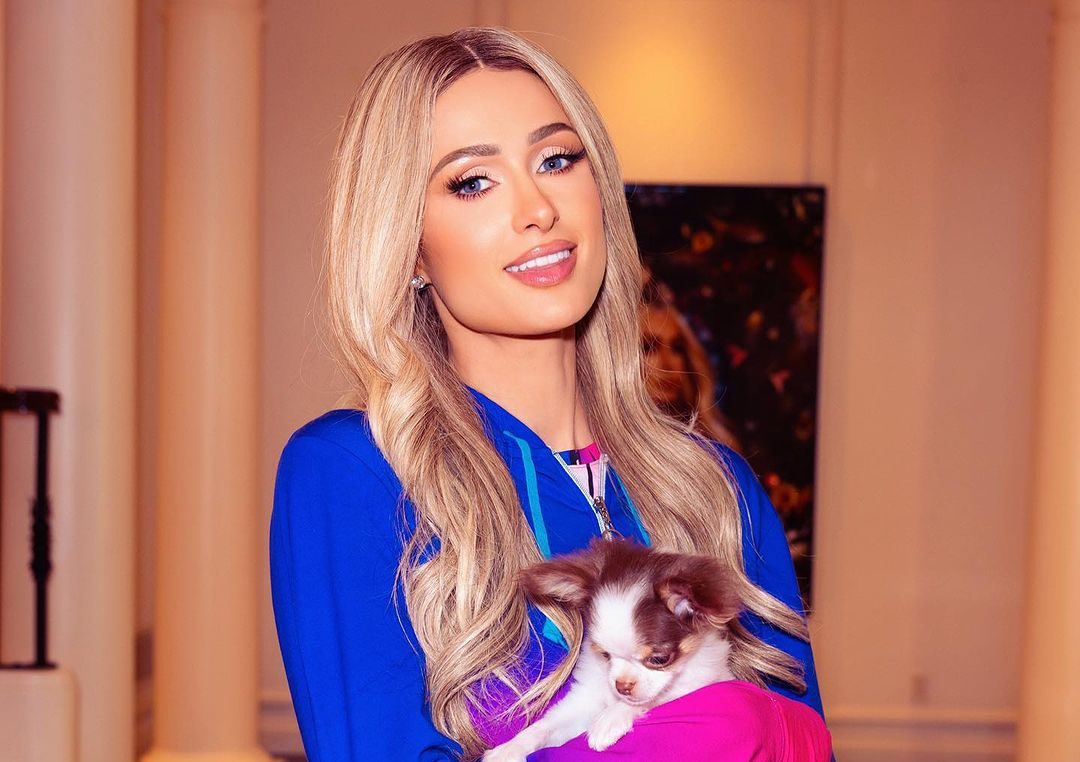 Credit: @parishilton via Instagram
Don't believe the dumb blonde stereotype – Paris Hilton is actually highly intelligent, having fooled the public for years. With an IQ of 132, the reality star isn't one to be underestimated – with the socialite even pushing for change in Congress to combat abuse against young people through 'Wilderness Camps'.
Will Smith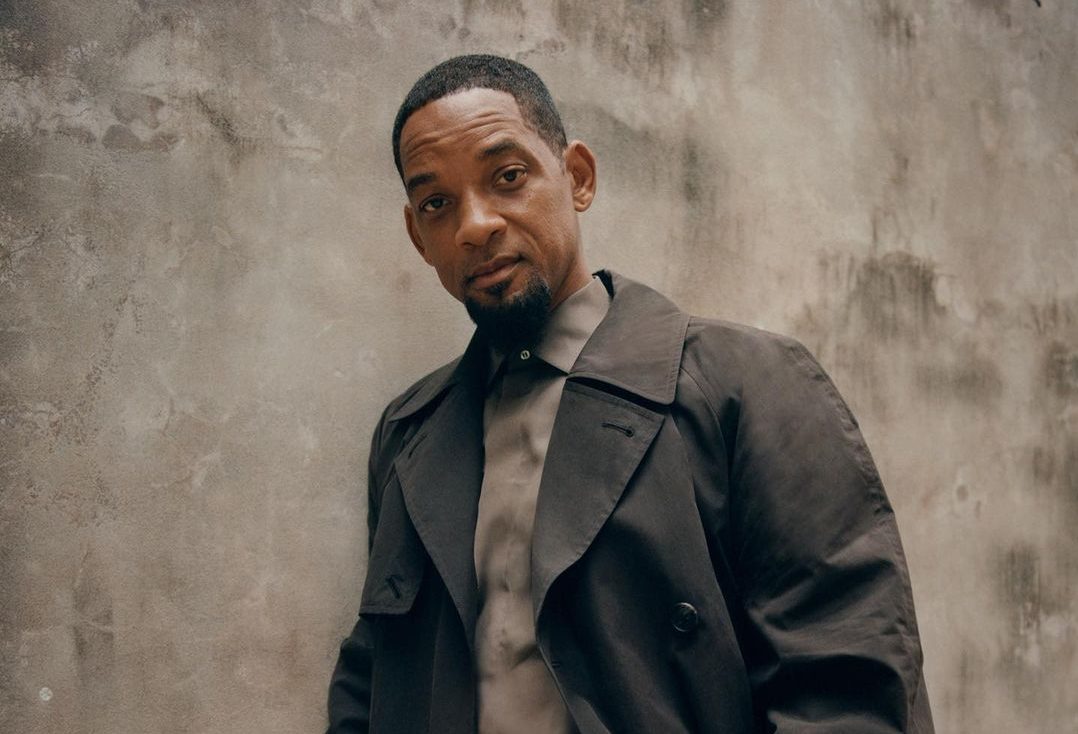 Credit: @willsmith via Instagram
Will Smith is a dab hand at math, originally planning to become a computer engineer. He had a near-perfect SAT score and boasts an IQ that's above 110. Despite his intelligence, Smith had no desire to further pursue his education, instead choosing to delve into the world of acting.
Benedict Cumberbatch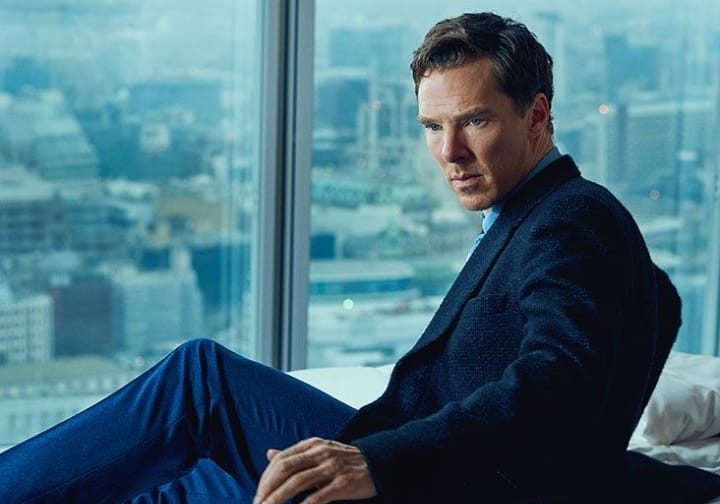 Credit: @benedictcumberbatch_221b via Instagram
Benedict Cumberbatch has made a career of portraying brainiacs, playing characters such as Sherlock Holmes and Alan Turing. With a rumored IQ of 158, Cumberbatch clearly uses his own mental capacity to influence his witty roles. The actor claims that if he didn't get into film, he'd likely have become a neurosurgeon.