Ellen Pompeo and Chris Ivery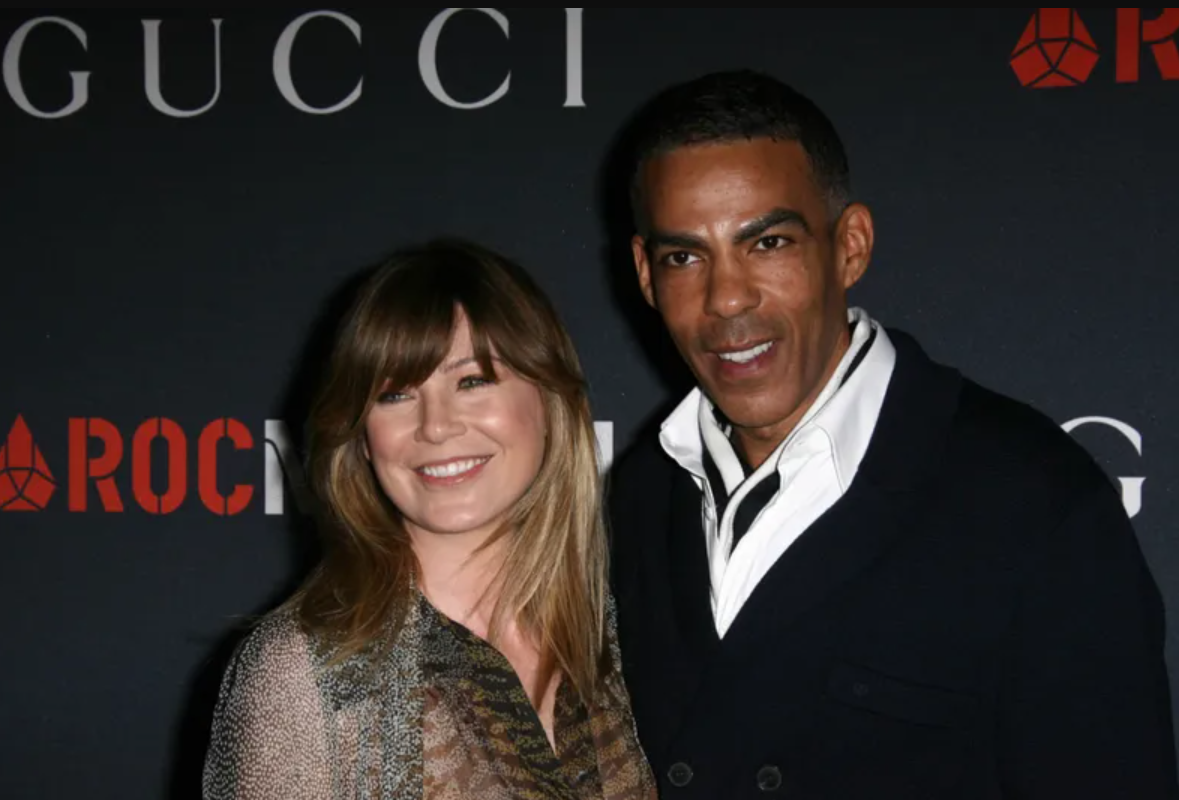 While Pompeo's character in Grey's Anatomy may have attracted suitors, her real-life love story is quite different. Since 2003, her heart has belonged to Chris Ivery. Unlike Pompeo's television fame, Chris has been involved in the entertainment industry as a record producer and writer, but without the same level of spotlight. Recently, he has embarked on a fascinating fashion journey, adding another exciting dimension to their lives.
Seth Meyers and Alexi Ashe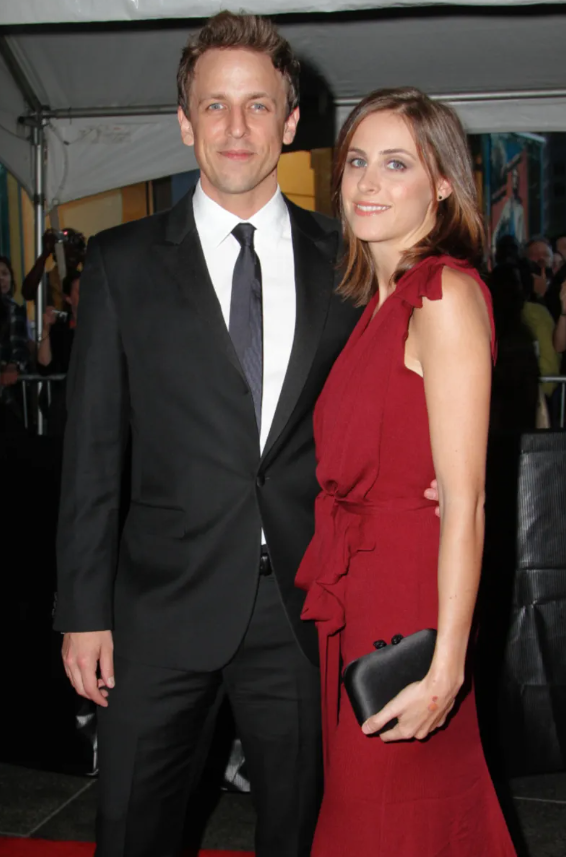 Seth Meyers affectionately describes his remarkable wife, Alexi Ashe, as smart and strong. She is a human rights lawyer who passionately lends her expertise to a New York organization, working pro bono. Meyers greatly admires her ability to balance it all with a smile. Interestingly, their paths crossed at Chris Kattan's wedding, where Alexi's sister happened to work on the set of SNL.
Cynthia Nixon and Christine Marinoni
Meet Cynthia Nixon, famous for her role as Miranda in Sex and the City and her political endeavors. Her partner, Christine Marinoni, entered her life during a 2001 education campaign. They became a couple in 2004 and married in 2012. Now, this power couple fights for LGBTQ rights and a better NYC.
Ken Jeong and Tran Ho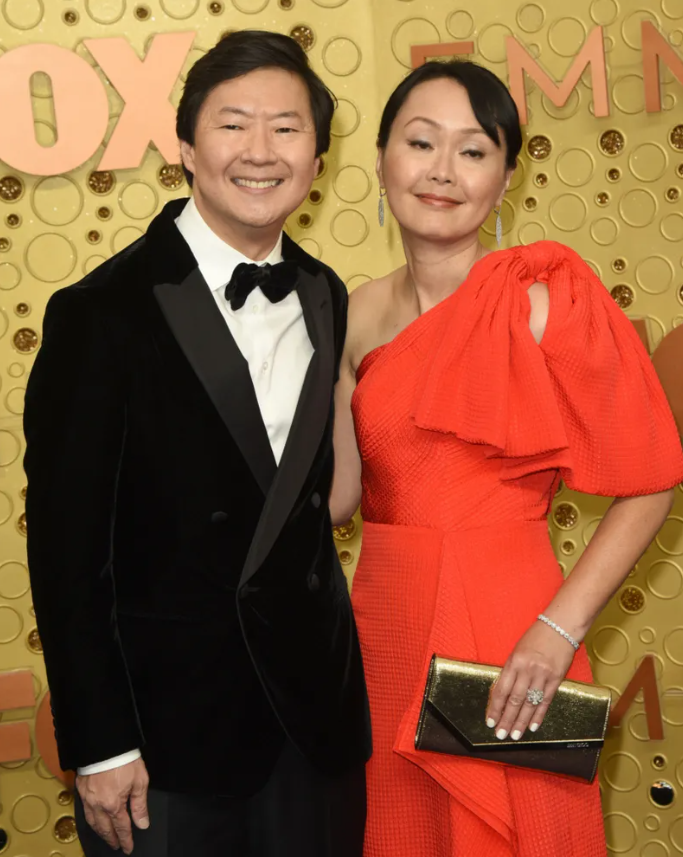 Comedian Ken Jeong found love outside the celebrity world with Tran Ho, a beautiful and intelligent physician. They met while working at Kaiser Permanente and have been together for years. Interestingly, Jeong, who is also a qualified doctor, made the courageous decision to leave medicine for acting. His journey encompasses remarkable dimensions.
Kevin and Danielle Jonas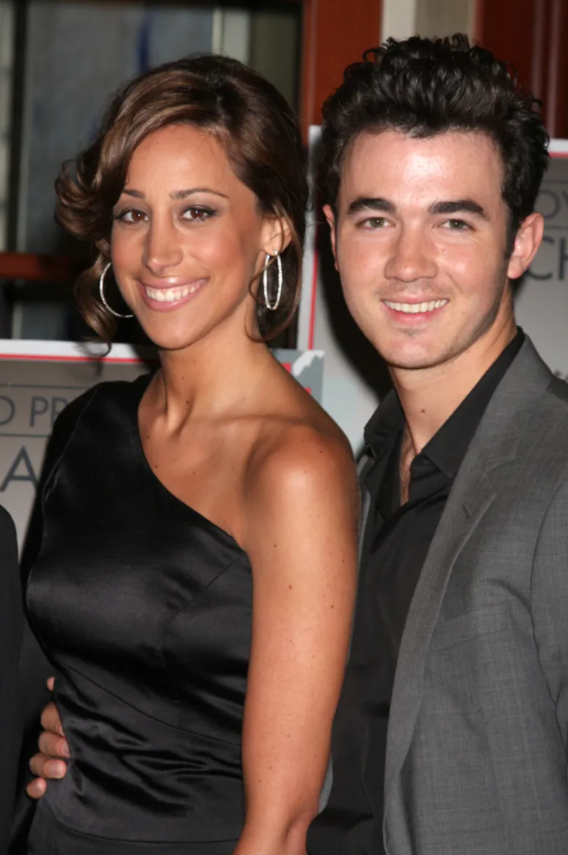 Kevin Jonas, amidst fame and adoring fans, found love with a "normal" person and married her. They've been together for over a decade since their chance meeting in 2007. Two years later, they wed and now have two children. His wife, a former hairdresser, now thrives as a model and TV personality, leveraging her newfound platform.
Terry Crews and Rebecca King-Crews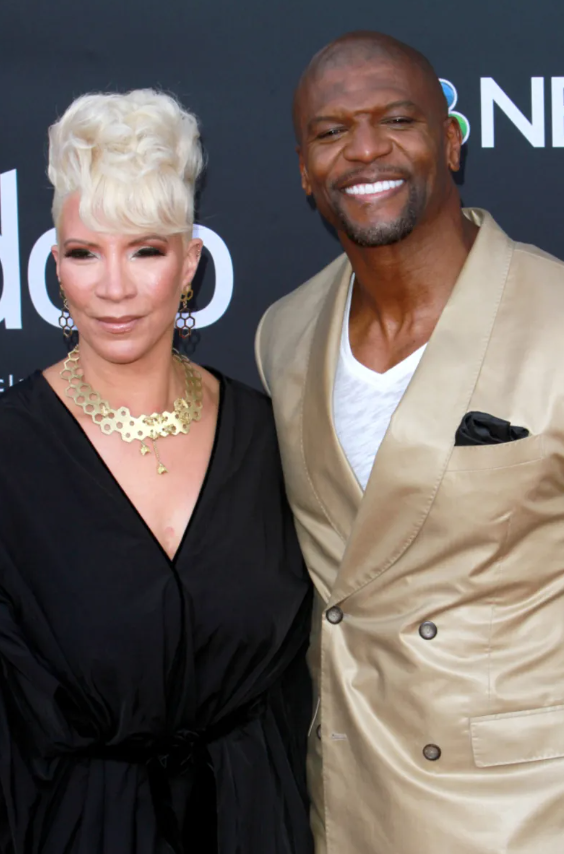 They're a powerhouse couple, offering unwavering support and love amidst Hollywood's turmoil. They met in the 1980s, as Crews pursued football and King pursued music and theatre. King playfully confessed he almost landed in the friend zone for being "too nice." Now, 30 years later, they raise five children, cherishing their enduring bond.
Pierce Brosnan and Keely Shaye Smith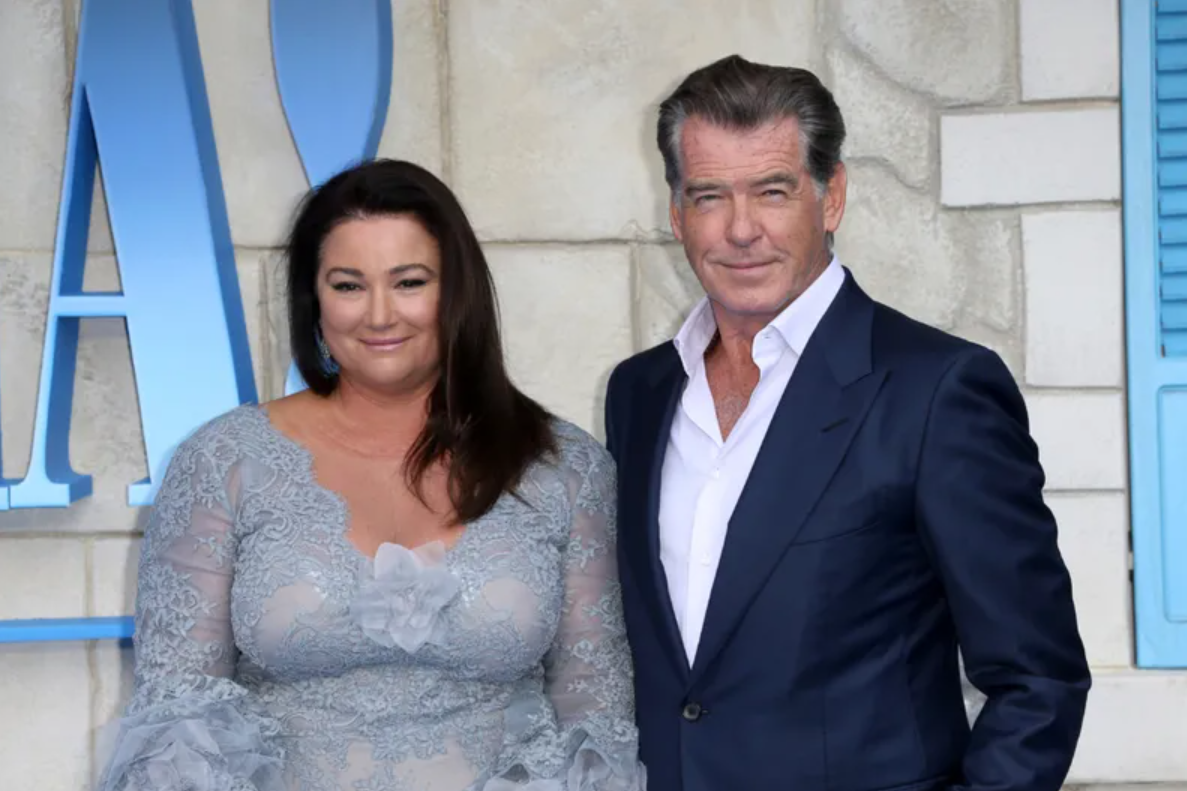 Meet Pierce Brosnan, the dapper actor who left MI6 for love with Keely Shaye Smith—an accomplished American journalist, author, TV host, and actress. They met on a Mexican beach in 1994, tied the knot after seven years, and are proud parents of two modeling sons.
Paul Rudd and Julie Jaeger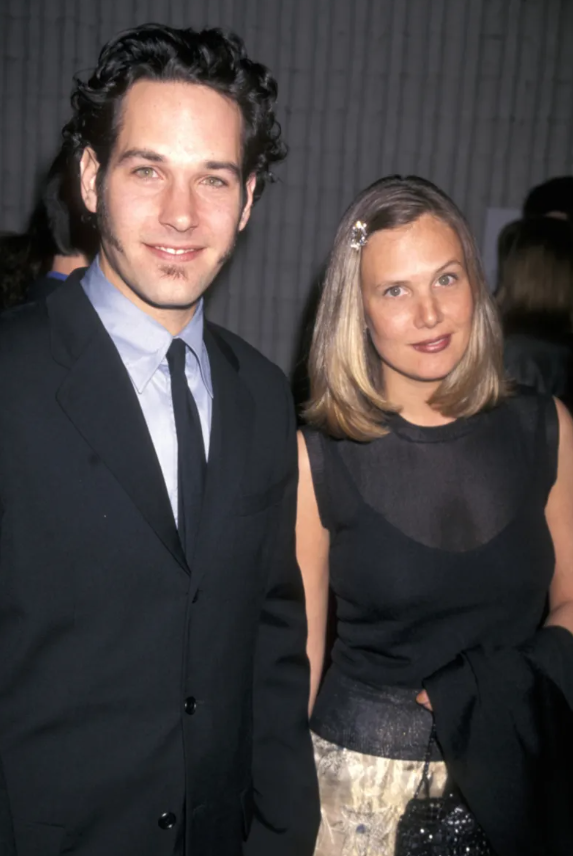 Paul Rudd's age-defying charm is truly remarkable. From Clueless to Ant-Man, he continues to captivate audiences at 52. Julie Yaeger, his partner since 2003, played a significant role in his life. Their love story began in NYC, where Yaeger cared for his belongings during an audition. They soon tied the knot, creating their own history.
Jesse Tyler Ferguson and Justin Mikita
In a rare twist of fate, this couple met at the gym during Tyler Ferguson's early days on "Modern Family." They casually chatted in the fully clothed locker room with no hidden agendas. Despite one of them being in a relationship at the time, they stayed friends. However, destiny brought them back together, leading them to marry and start a family.
Julia Roberts and Danny Moder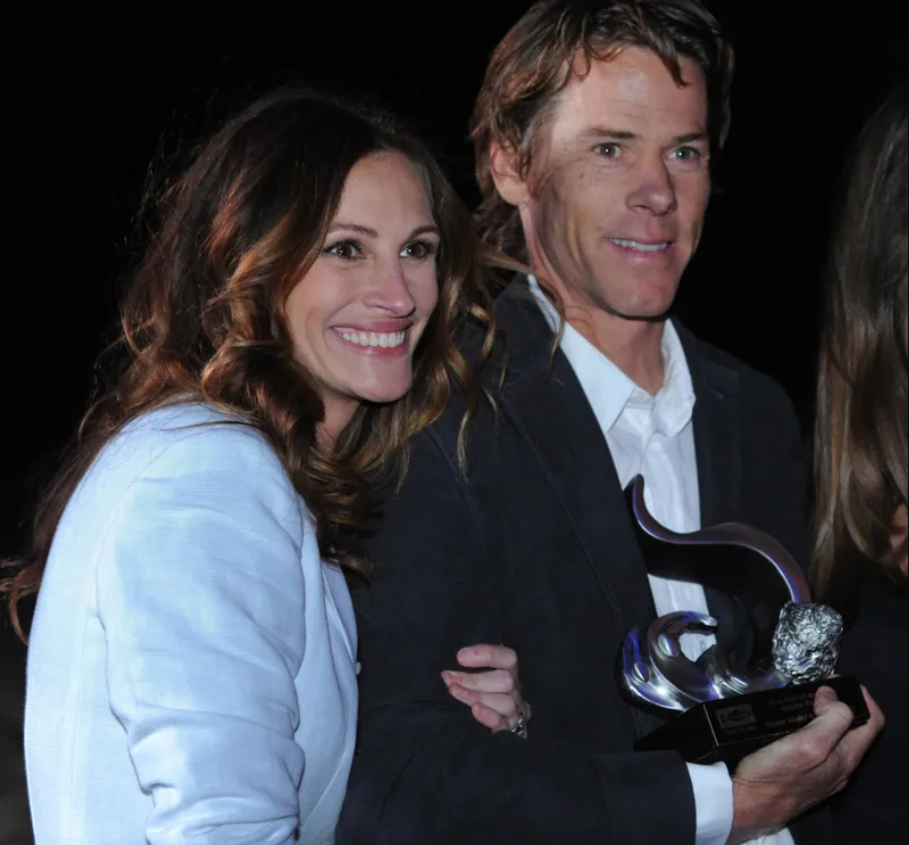 Amid the scandal, Danny Moder, a cinematographer, met Julia Roberts on a film set while both were already in relationships. Moder was married to makeup artist Vera Steimberg, who believed their marriage was content. Despite their efforts, Steimberg resisted signing divorce papers. Nevertheless, Moder and Roberts defied the odds, marrying in July 2002 and recently celebrating two decades of marriage.