This article originally appeared on gosocial.co
Bison Dele
Retired basketball star Bison Dele went sailing in his catamaran in July 2002, accompanied by his girlfriend Serena Karlan, his brother Miles Dabord and skipper Bertrand Saldo – but when they returned two weeks later, Dabord was the only person on board. Dabord claimed that Karlan died accidentally as the brothers were fighting, and then Dele killed Saldo in a panic before Dabord killed Dele in self-defence. However, in the absence of material evidence, the FBI concluded that Dabord probably murdered all three.
Fan Bingbing
Born 1981, actress Fan Bingbing became one of China's highest paid celebrities, finding fame in both China's film and TV industry and some Hollywood productions. But in 2018, Fan vanished, triggering panic among her fans. She resurfaced four months later, declaring that she had been accused of tax evasion and ordered to pay CN¥883 million (US$127.4 million). Fan has never fully explained what happened during her disappearance, although reports state she was either under house arrest or detained in a Jiangsu hotel.
Rico Harris
After being widely celebrated early in his career, basketball player Rico Omarr Harris suffered career-ending head injuries aged just 24 after a baseball bat attack. 13 years later in 2014, Harris disappeared. At the time, he was excited about an upcoming interview for a property appraiser job, and a cellphone video footage showed him singing along merrily to music in his car. Harris' car, backpack and phone were later found, but the man himself remains missing.
Antoine de Saint-Exupery
Author of The Little Prince, Night Flight and Wind, Sand and Stars, Antoine de Saint-Exupery was a celebrated French writer and aviator. On July 31, 1944, Saint-Exupery flew on a reconnaissance mission from Corsica and never returned. His fate remained completely unknown until the early 2000s, when a diver discovered his wrecked plane off the coast of Marseille. With no evidence of gunfire on the wreck, experts still do not know what brought the author's plane down.
Theodosia Burr Alston
Daughter of the third US Vice President Aaron Burr, and immortalised in the musical Hamilton, Theodosia Burr Alston was born in 1783 and became a glamourous socialite. She set sail on the schooner Patriot from Georgetown, South Carolina on December 31, 1812, hoping to reunite with her father in New York. Her ship disappeared at sea and none of the crew or passengers were ever recovered. Some have theorized she may have been the victim of a pirate attack.
Richey Edwards
Richard James 'Richey' Edwards was the adored guitarist and lyricist of Welsh rock band Manic Street Preachers, penning many angsty and politically charged songs. But on 1 February 1995, Edwards vanished without a trace. He left gifts and notes to his loved ones, before leaving his hotel at 7 am without his suitcase. His vehicle was found abandoned at Severn View service station. Fans have variously reported spotting Edwards in Goa, Fuerteventura and Lanzarote, but officially he's never been seen again.
Harold Holt
Born in 1908, Harold Holt was Australia's 17th Prime Minister and the leader of the Liberal Party who disappeared whilst still in office. A keen spear-fisher, on 17 December 1967 Holt went with a group of friends to the secluded Cheviot Beach in Victoria, Australia, where he and one other man attempted to swim in rough conditions. Holt was dragged out into the ocean, and despite a massive search effort, no trace of the politician was ever found.
Connie Converse
Elizabeth Eaton Converse, better known as Connie Converse, was a reclusive singer-songwriter in 50s New York. In 1974, she missed a family holiday and instead packed her belongings into her Volkswagen Beetle, vanishing without warning, never to be heard from again. In letters that she left behind for friends and family, Converse wrote: "Human society fascinates me & awes me & fills me with grief & joy; I just can't find my place to plug into it."
Jim Sullivan
Jim Sullivan made his name as a singer-songwriter with his 1969 debut album U.F.O., but mainstream success proved elusive. In 1975, Sullivan was driving to Nashville, stopping off midway at a ranch in Santa Rosa, New Mexico. He was later spotted walking away from the ranch, leaving behind his vehicle, luggage, money, papers and guitar, and was never seen again. The title of his first album has led some fans to speculate that he was abducted by aliens.
Barbara Newhall Follett
A poet at four and a novelist at eight, Barbara Newhall Follett was hailed as a young literary genius, but in adulthood she became a secretary and settled down with her husband Nickerson Rogers in Brookline, Massachusetts. When the marriage soured, Follett left the house one day in 1939, with only a notebook and $30 in cash. Rogers did not report Follett's disappearance to the police for two weeks, and her whereabouts were never discovered.
Jim Thompson
Jim Thompson co-founded the Thai Silk Company in 1948 and became one of the best-known American businessmen in Asia. After an Easter service on Sunday, 26 March 1967, Thompson wandered into the Kamunting area of the Cameron Highlands in Malaysia, never to return. Despite an 11-day search with 500 people involved, Thompson was never found, and his disappearance remains a famous mystery in the area.
John Bingham, 7th Earl of Lucan
Better known as 'Lord Lucan', Anglo-Irish aristocrat John Bingham remains one of the most famous missing people of all time. After an acrimonious custody battle with his wife, Lucan reportedly attacked his children's nanny Sandra Rivett and bludgeoned her to death in 1974. After this murder, Lucan abandoned his bloodstained car in Newhaven and seemingly vanished. There have been hundreds of alleged sightings over the years, but he was declared legally dead in October 1999 in the absence of any concrete evidence.
Amelia Earhart
Amelia Earhart, born in 1897 and raised in Kansas and Iowa, grew up to be an aviation pioneer. It all ended in tragedy, however. In 1937, a few weeks shy of her 40th birthday, Earhart and her navigator Fred Noonan vanished while attempting a circumnavigational flight from Lae, New Guinea, to Howland Island in the Pacific Ocean. Search efforts yielded no clues as to what befell the pair, and countless myths and legends have sprung up in the wake of the mystery.
Glenn Miller
Alton Glenn Miller was a legend of the Swing music era, becoming the USA's best-selling recording artist between 1939 and 1942. He joined the US military to entertain the troops during World War II, but sadly disappeared in 1944 while flying across the English Channel along with Lieutenant Colonel Norman Baessell and pilot John Morgan. Aged 40 at the time, Miller left behind his wife and two adopted children.
Dorothy Arnold
Dorothy Arnold was an aspiring writer and heiress from New York. On December 12, 1910, 25-year-old Arnold went shopping and bumped into an acquaintance on Fifth Avenue, telling her that she planned to stroll through Central Park on her way home. This was the last ever confirmed sighting of Arnold. Keen to keep the matter private, Arnold's father hired private investigators to find her, and when their lines of inquiry failed, he contacted the police with a missing person report a month later, but she was never found.
Joe Pichler
You may recognise child actor Joe Pichler from the Beethoven movies. He put his career on hold to graduate high school, then returned to Los Angeles with the intent of relaunching his career. Sadly, he was last seen on January 5, 2006, before his Toyota Corolla was found abandoned. The 18-year-old left a note to family and friends in his car, but the family has denied it contained any suggestion of suicide.
Jean Spangler
Jean Spangler was an actress whose 1949 disappearance remains shrouded in mystery. Spangler's friends told police that she was three months pregnant and had discussed abortion, which was then illegal. Two days after she was last seen, Spangler's purse was discovered, carrying a note which read: "Kirk: Can't wait any longer, Going to see Dr Scott. It will work best this way while mother is away". As Spangler had worked with Kirk Douglas, many speculated the film star may have been involved, which he vehemently denied.
Sean Flynn
The photojournalist Sean Leslie Flynn, son of film legend Errol Flynn, shocked and moved the world by documenting the war in Vietnam. Often heading into the most dangerous warzones, in 1970 he was on an assignment in Cambodia alongside fellow photographer Dana Stone, when both men were captured by guerrilla fighters. Neither Flynn nor Stone were seen again, and it is believed that they were murdered by the Khmer Rouge, although their remains have never been found.
Michael Rockefeller
Born into the powerful family that commissioned Rockefeller Plaza in New York City, Michael Rockefeller was a student of archaeology and anthropology in the 1960s. He joined a Harvard University expedition to study the Dani tribe of New Guinea, which Rockefeller described as "a thoroughly exhausting but most exciting time." On November 17, 1961, Rockefeller and his colleague René Wassing capsized their canoe out to sea. Wassing was recovered the next day, but Rockefeller was never found, so it is widely assumed he drowned.
Ylenia Carrisi
The Italian-born Ylenia Carrisi was the eldest daughter of two showbiz stars, Albano Carrisi and Romina Power, and an aspiring novelist. She vanished mysteriously aged 23, while traveling the world solo. Carrisi visited Belize and Mexico before travelling to the French Quarter of New Orleans, where she was last seen on January 6, 1994. Police initially suspected street musician named Alexander Masakela, who Carrisi had been living with, but eventually dropped their investigation into him due to lack of evidence.
Daniel Lind Lagerlöf
A Swedish director, Daniel Lind Lagerlöf made his name through movies like Breaking Out, Making Babies and Johan Falk: Operation Nightingale, plus the hugely successful TV drama Skärgårdsdoktorn. On 6 October, 2011, Lagerlöf was scouting locations for a new movie in Sweden's Tjurpannan nature reservewhen he disappeared. It's now thought that he was pulled out to sea while walking around steep cliffs in the small village of Tanumshede.
Scott Smith
The bassist for the 80s Canadian rock band Loverboy (best known for hit singles Working for the Weekend and Turn Me Loose) Scott Smith was lost in 2000. A keen sailor, Smith took two friends on a voyage off the coast of San Francisco when a huge wave swept over their ship. Despite the best efforts of the Coast Guard, they were never found, and Smith was declared missing presumed dead.
'Sweet Jimmy' Robinson
Unlike some of these other dramatic disappearances, boxer Jim 'Sweet Jimmy' Robinson simply faded from the limelight into total obscurity. Famed for his close friendship with the legendary Muhammad Ali, Robinson held his last interview in 1979 with Sports Illustrated, and in the years since has had contact with the media, nor is there any information available on his whereabouts. Ali superfan Stephen Singer spent years trying to find Robinson, to no avail.
Oscar 'Zeta' Acosta
Immortalised as Dr. Gonzo in his friend Hunter S. Thompson's novel Fear and Loathing in Las Vegas, Oscar 'Zeta' Acosta was an attorney, politician and prominent Chicano Movement activist. When he disappeared in Mexico in 1974, Thompson set out to uncover what happened to his friend without success. Thompson concluded that Acosta (a heavy drug uses) was most likely killed by drug dealers, although the writer also suggested that it may have been a politically motivated assassination.
Zahir Raihan
Bangladeshi novelist and filmmaker Zahir Raihan helped raise awareness of the Bangladesh Liberation War with his 1971 documentary Stop Genocide. On 30 January 1972, Raihan vanished as he tried to track down his missing brother, Shahidullah Kaiser (also a writer, who had been captured by the Pakistan Army for being a leading intellectual). It is assumed that the Pakistan Army executed both men.
Weldon Kees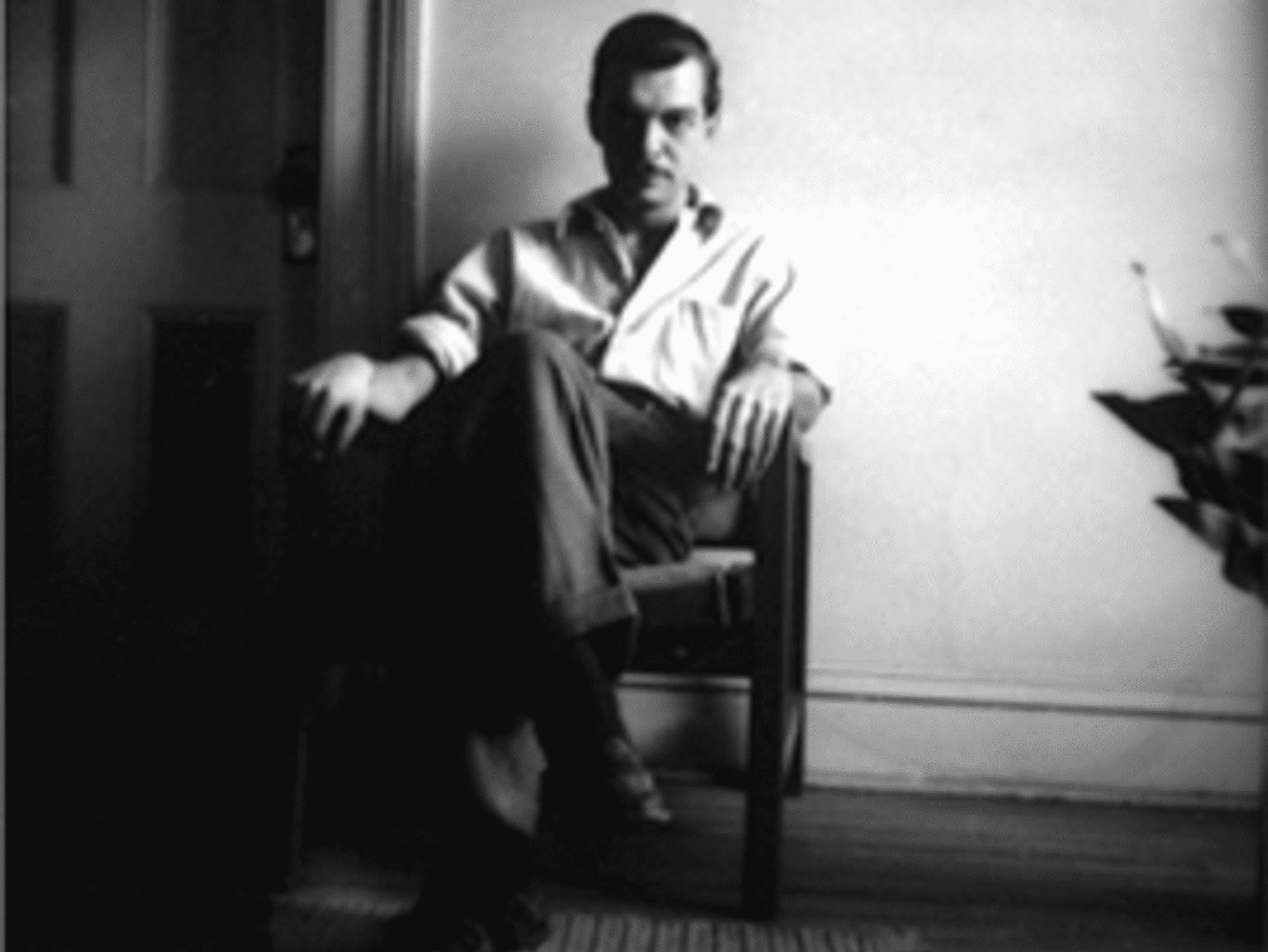 Credit: Wikipedia
At the dawn of the 1950s, Weldon Kees was one of America's most admired up-and-coming poets who seemed poised for stardom. However, in July of 1952, Kees vanished. His car was eventually found abandoned near San Francisco's Golden Gate Bridge, leading many to assume he fell from the bridge to his death. Another theory posits that Kees fled from America to Mexico, lent some credence by the fact that his wallet, sleeping bag and savings book were also all missing.
Ambrose Bierce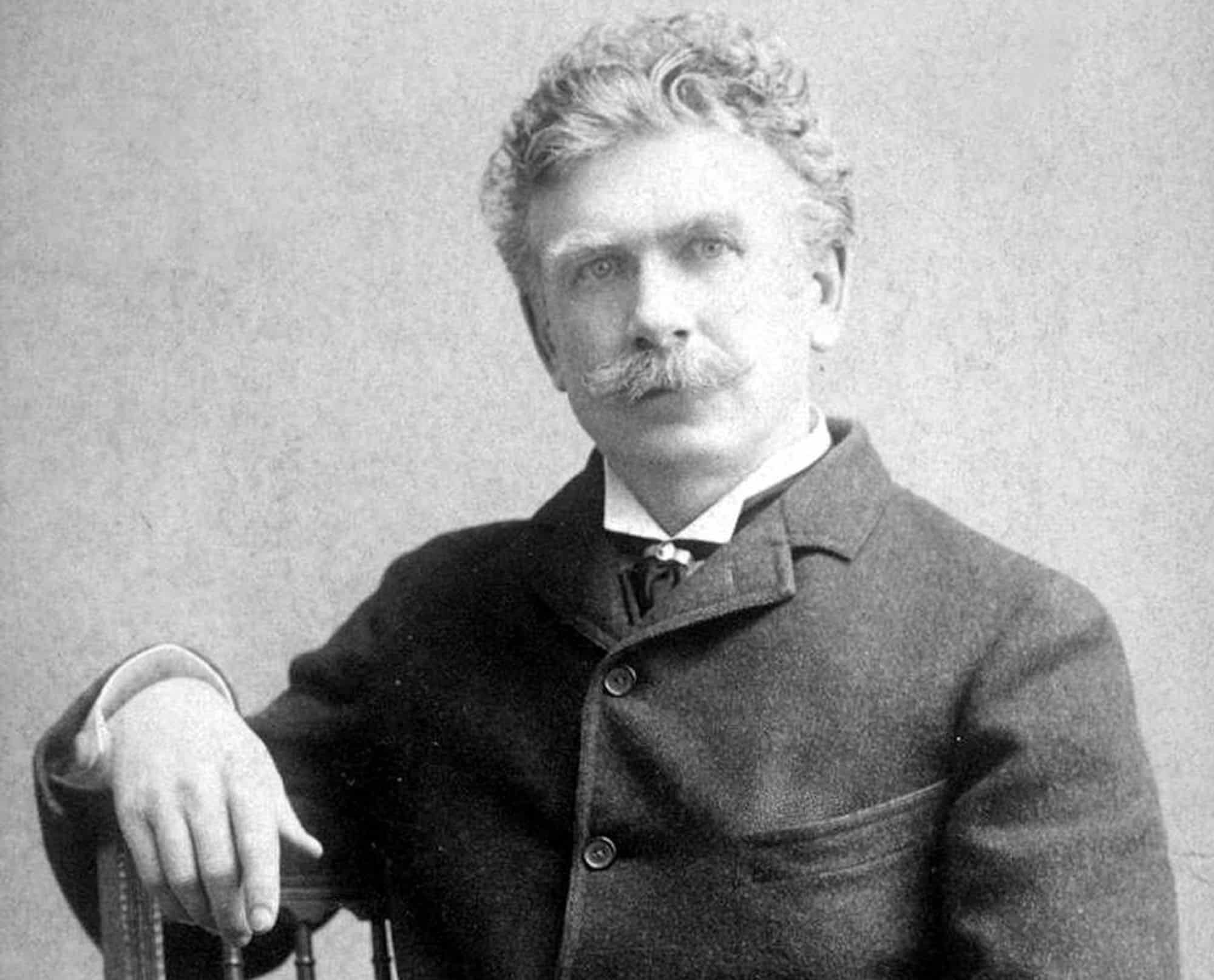 Credit: Wikipedia
In the latter half of the 1800s and early 1900s, Ambrose Bierce was one of America's most successful short story authors. A Civil War veteran, Bierce went back to the battlefields where he once fought in 1914, and promptly disappeared somewhere in the South-West. Many believed that he had accidentally gotten tangled up in the Mexican Revolution, while others claimed that he had committed suicide near the Grand Canyon, but there has never been any conclusive evidence for either theory.
Hale Boggs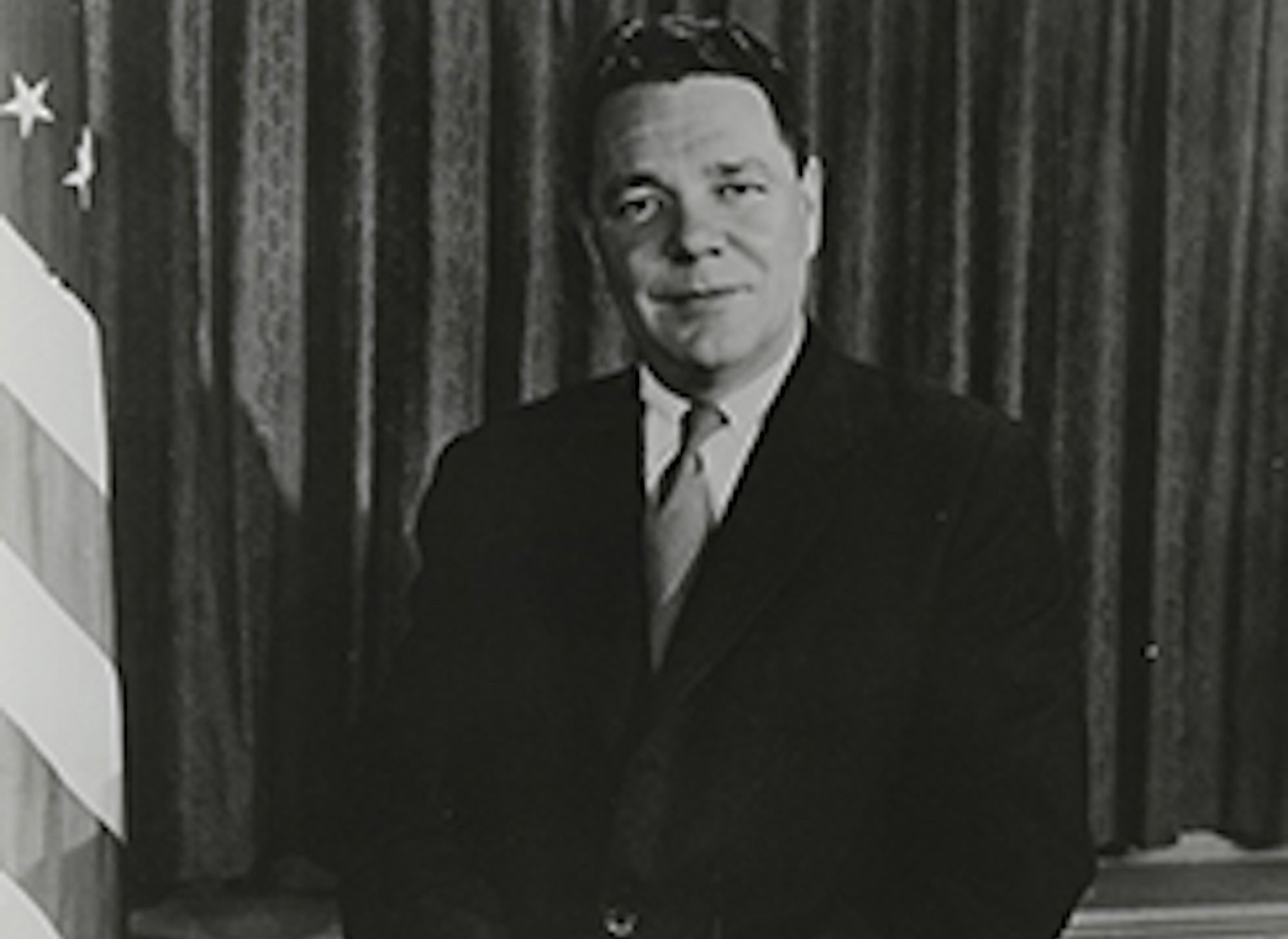 Credit: History.House.Gov
In the early 1970s Hale Boggs was one of the most well-known Democratic politicians around. A Louisiana Congressman and House Majority leader, he also served on the panel that investigated JFK's assassination – and this connection means that his disappearance has become swamped in conspiracy theories. In 1972, Boggs accompanied Alaska congressman Nick Begich on a fundraising trip, and their plane vanished without trace somewhere between Anchorage and Juneau.
Jimmy Hoffa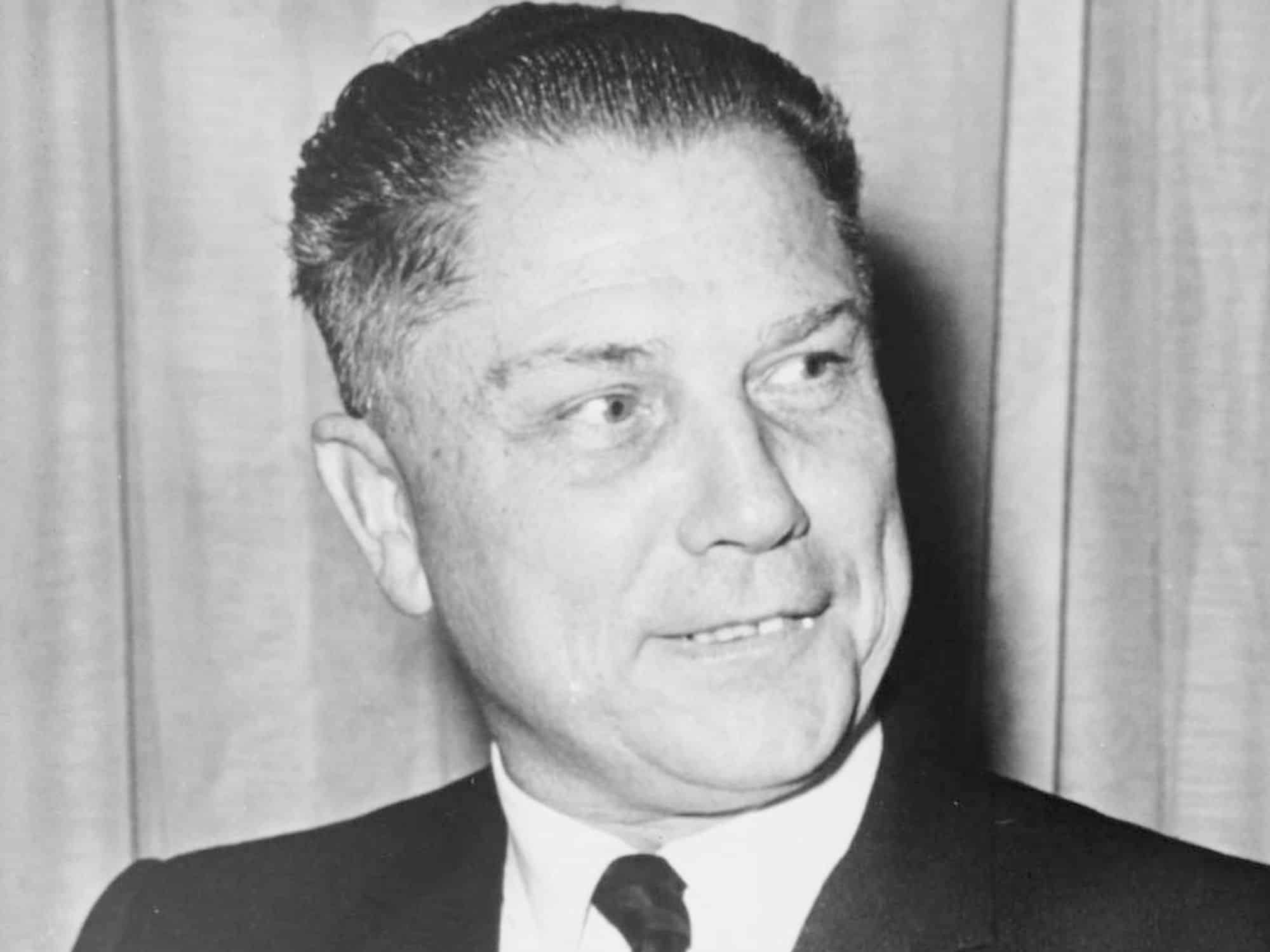 Credit: Wikipedia
There aren't many famous union leaders in history, but Teamsters leader Jimmy Hoffa is easily one of the most infamous. Though he had a reputation for treating union members well, Hoffa's connections to organised crime landed him behind bars. When Hoffa was released from jail in 1975, he immediately arranged to meet with two Detroit mobsters and was never seen again. There are many theories about what happened to Hoffa, the most sensational being that he was buried in the end zone of Giants Stadium.
DB Cooper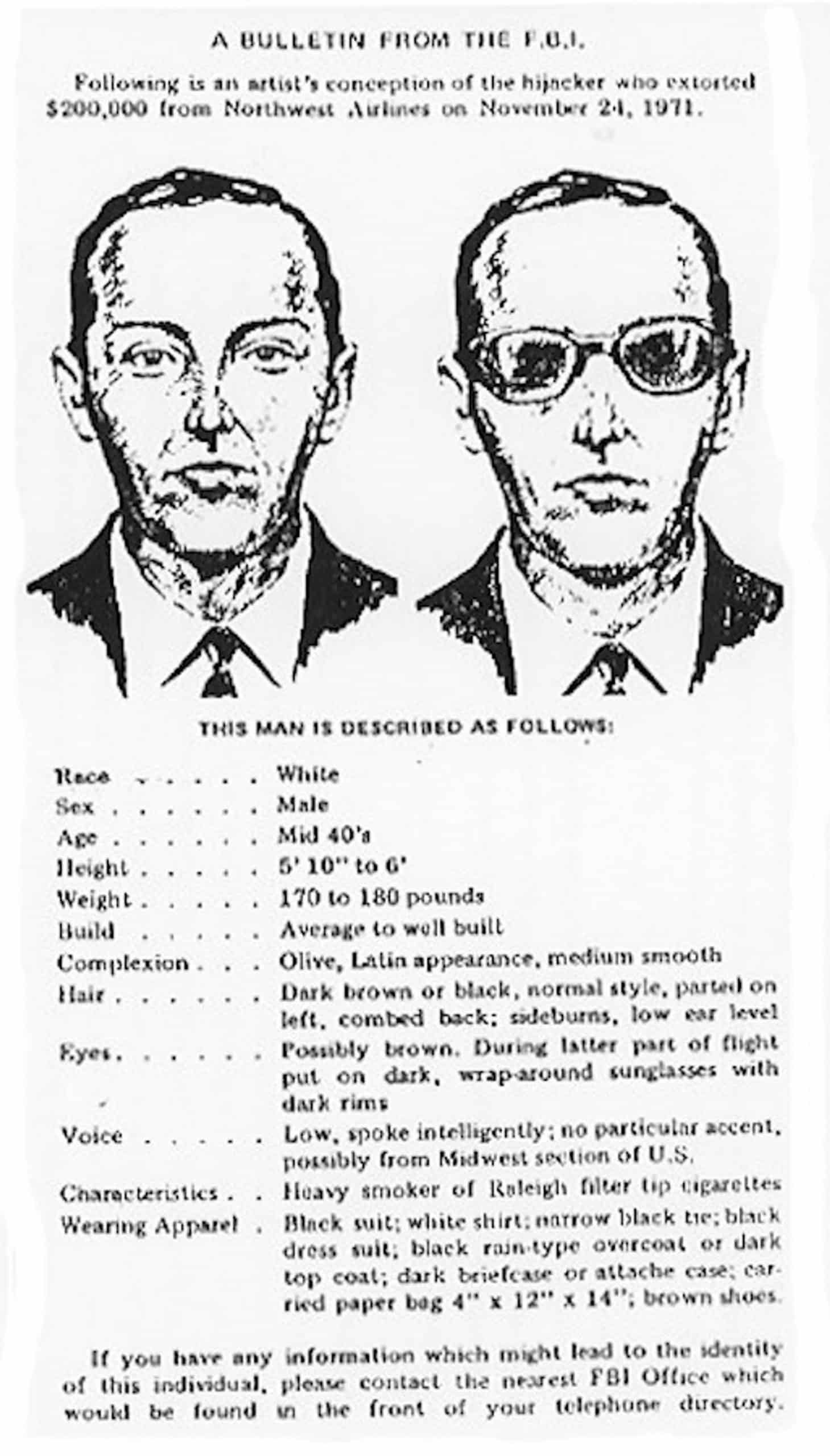 Credit: Wikipedia
DB Cooper might be the most famous person to have disappeared in American history… but he also might never have existed at all. In 1971, a man calling himself 'Dan Cooper' hijacked a plane travelling from Portland to Seattle and forced the plane to stop in Tacoma, where he collected over $200,000 and four parachutes from the waiting authorities. 'Cooper' then leapt from the plane and was never found, even after a four decade police investigation.
Shad Gaspard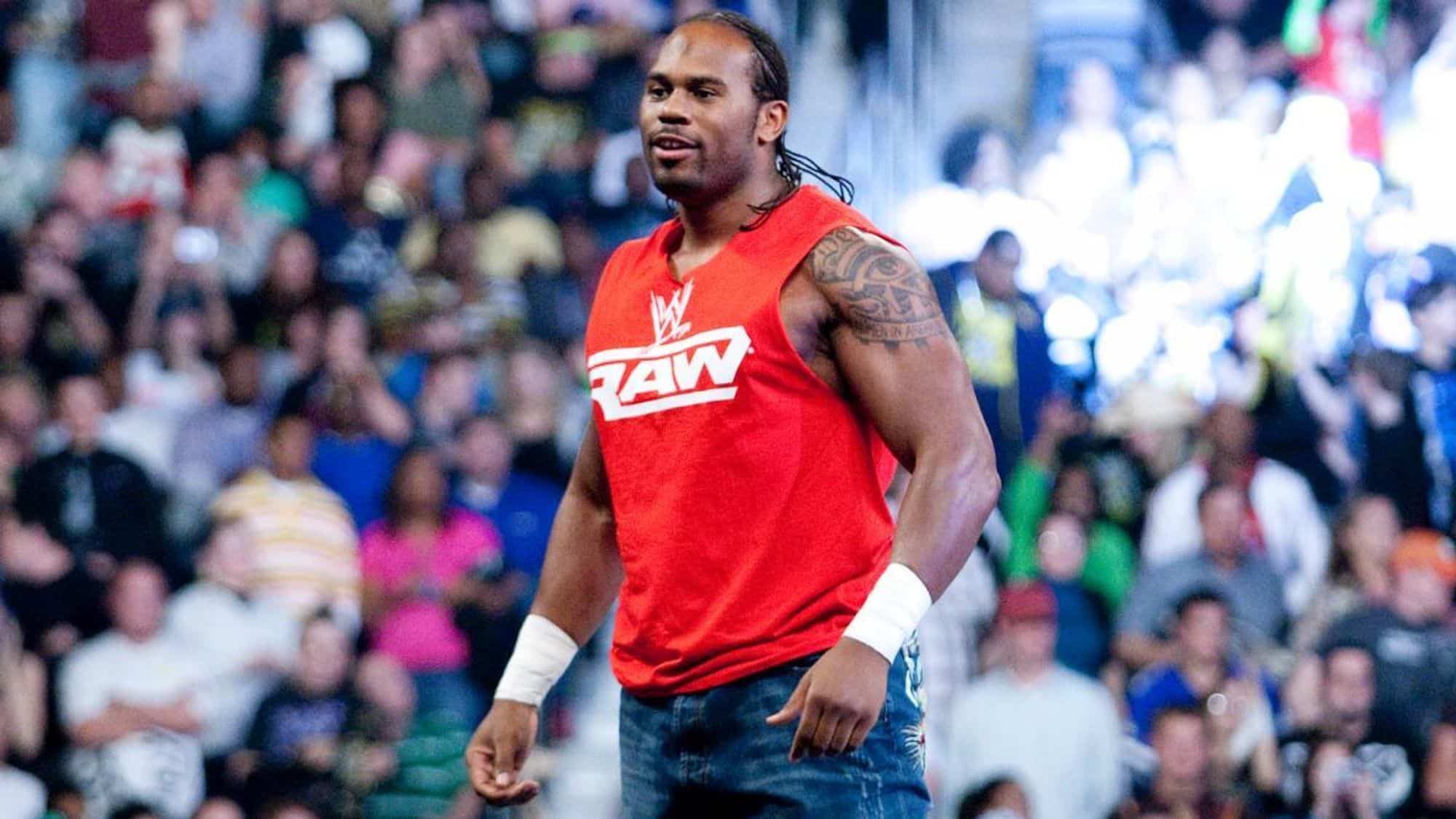 Credit: WWE
In 2020, actor and WWE wrestler Shad Gaspard was in the ocean with his son when the pair were caught in a riptide and pulled under the water. Gaspard asked the lifeguards to rescue his young son first, but when they returned to rescue Gaspard himself, he was nowhere to be seen. After an extensive search turned up nothing Gaspard was considered lost, but his body was finally found on May 20th, 2020.
Frank Morris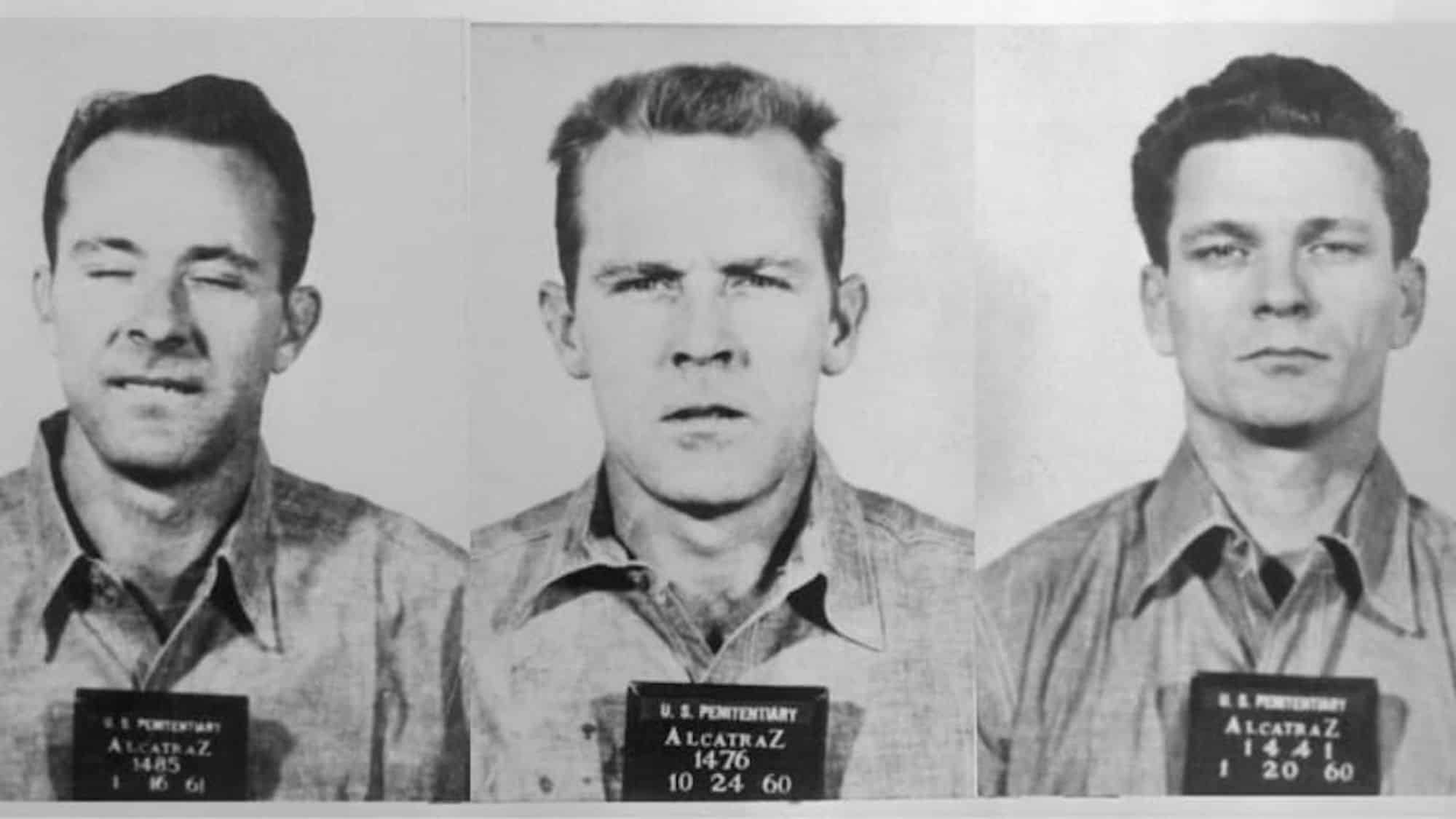 Credit: History
Frank Morris enjoys near-legendary status for achieving something considered impossible: he escaped from Alcatraz prison along with two fellow inmates, the brothers John and Clarence Anglin. Known for his high IQ, Morris is believed to have masterminded the escape. The fates of all three men remain unknown, though in 2013 the San Francisco Police received a letter from someone claiming to be John Anglin, claiming that Morris died in 2008 having never been caught.
Heinrich Muller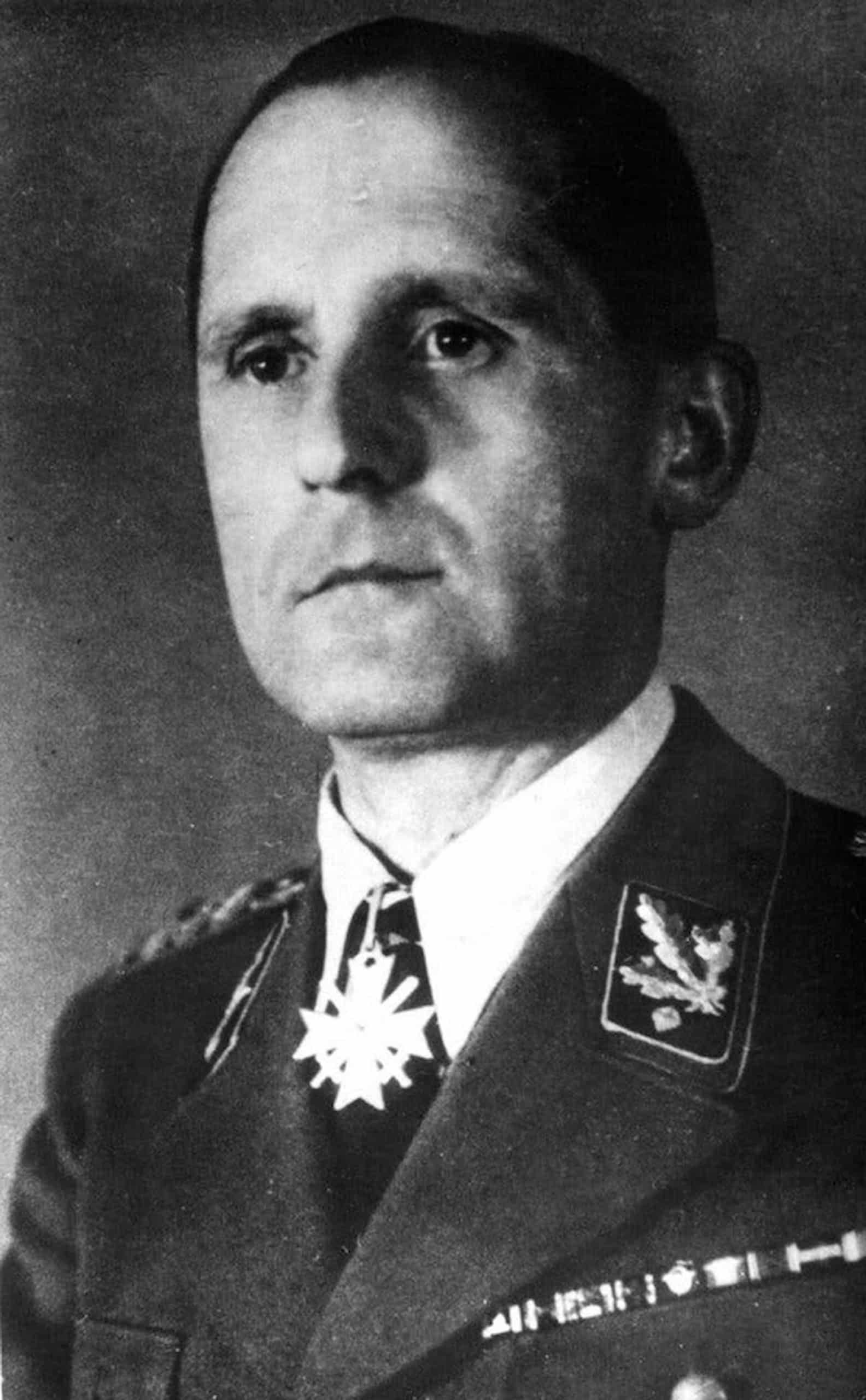 Credit: Wikipedia
A high-ranking figure in Nazi Germany, Henrich Muller vanished shortly after word broke of Hitler's suicide. Historians theorise that he also ended his life rather than face capture by the Soviets or the British, but no proof of this has ever been found. It's since been speculated that Muller may have snuck away to Latin America or disappeared under the Iron Curtain during the Cold War.
Solomon Northup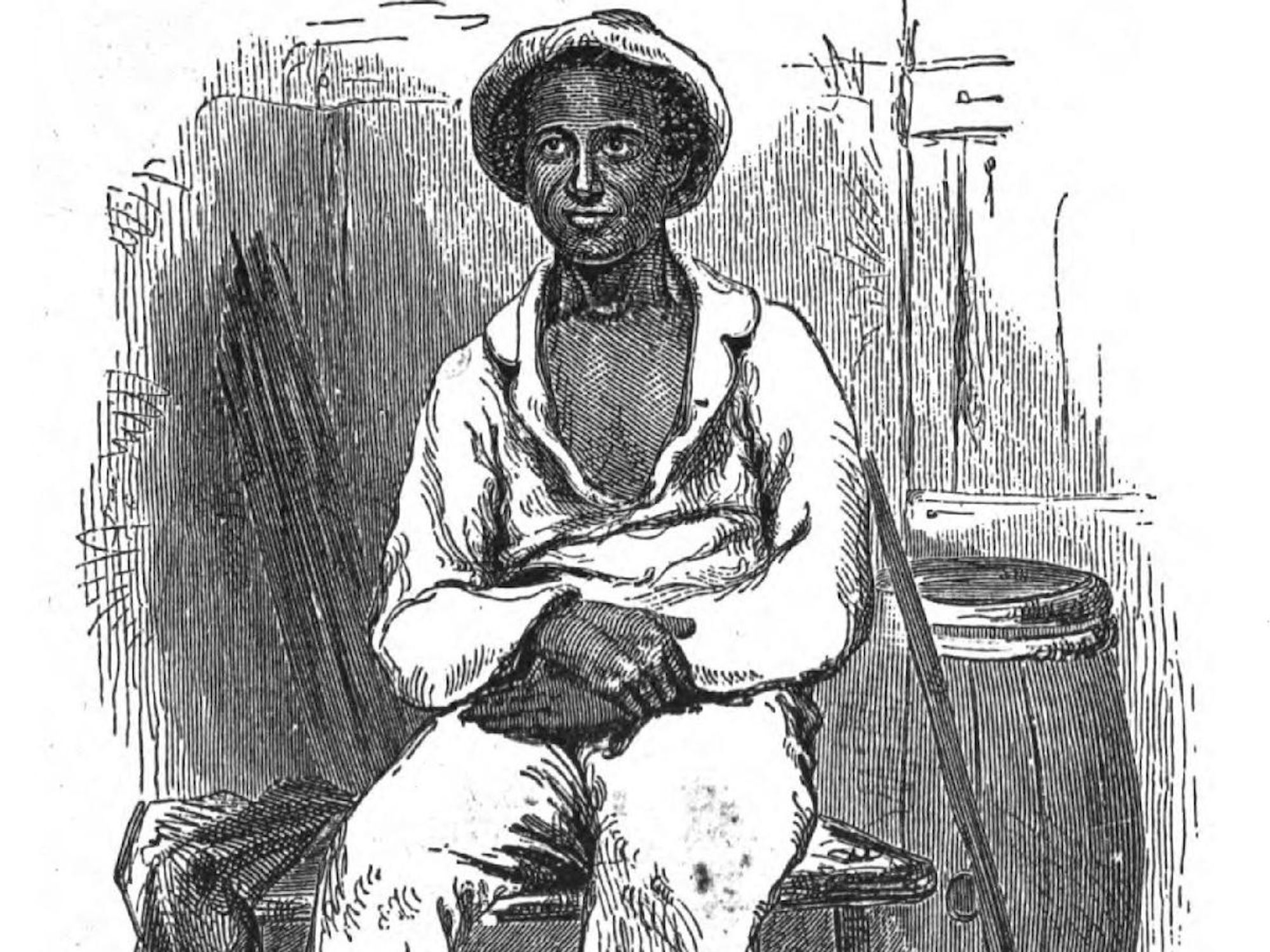 Credit: Wikipedia
Inspiration behind the film 12 Years A Slave, Solomon Northup had one of the most fascinating yet tragic lives ever documented. Born the free son of a slave in New York in the 1800s, he was kidnapped and forced into slavery in adulthood, where he remained until public pressure secured his release. Unfortunately, Northup vanished from the historical record in the late 1850s. It is theorised that he either died of natural causes, was kidnapped back into slavery, or was murdered in retaliation for his outspoken activism.
Azaria Chamberlain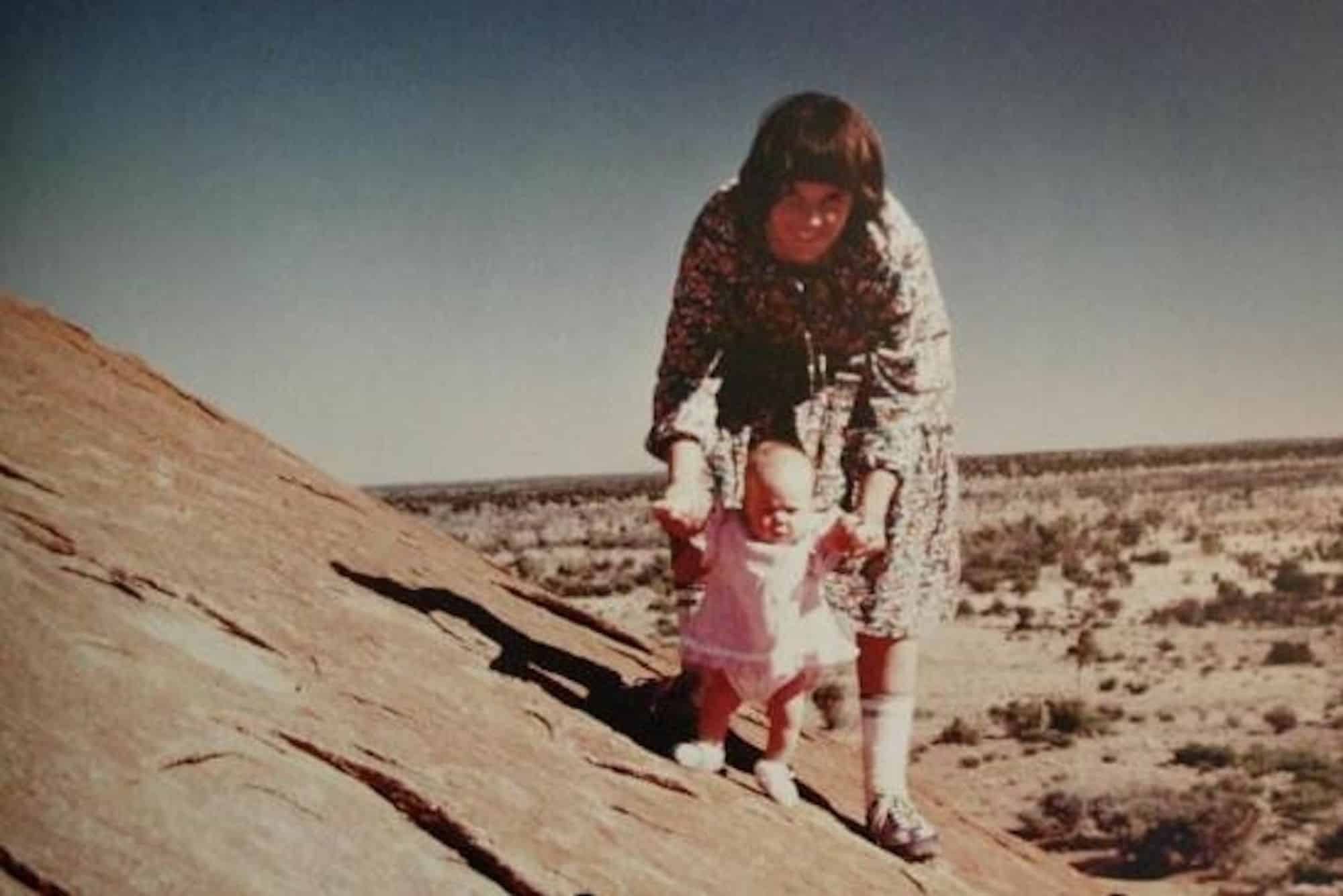 Credit: ABC News
One of Australia's most infamous missing person cases is that of the nine-week-old Azaria Chamberlain, whose mother Linda Chamberlain hysterically told police that her daughter had been eaten by a dingo while they were camping in the Outback. Believing the story was a cover-up for murder, both Azaria's parents were charged and found guilty. However, three years later police found scraps of baby clothing near a known Outback dingo den, which was enough to confirm Linda's story and prove her innocence.
Scott Hutchison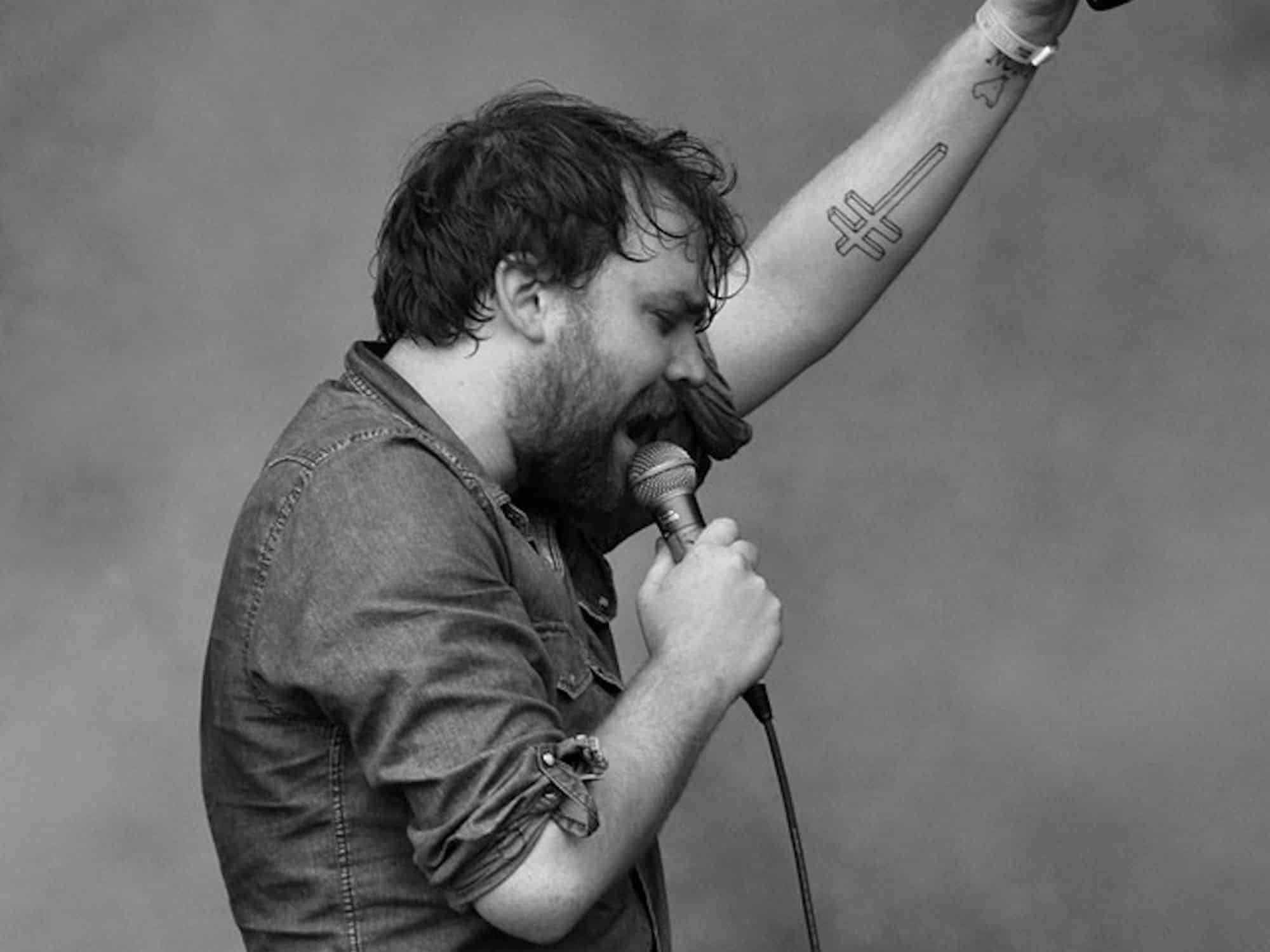 Credit: Another Man
Scott Hutchison was the lead singer of beloved Scottish indie rock band Frightened Rabbit. His struggles with anxiety and depression were well documented, both in the lyrics of the band's songs and outside of them. The singer vanished in 2018 leaving behind a cryptic social media post ending "I'm away now, thanks." Hutchison was considered missing for several days before his body was found, and his family later confirmed he had died by suicide.
J-Kwon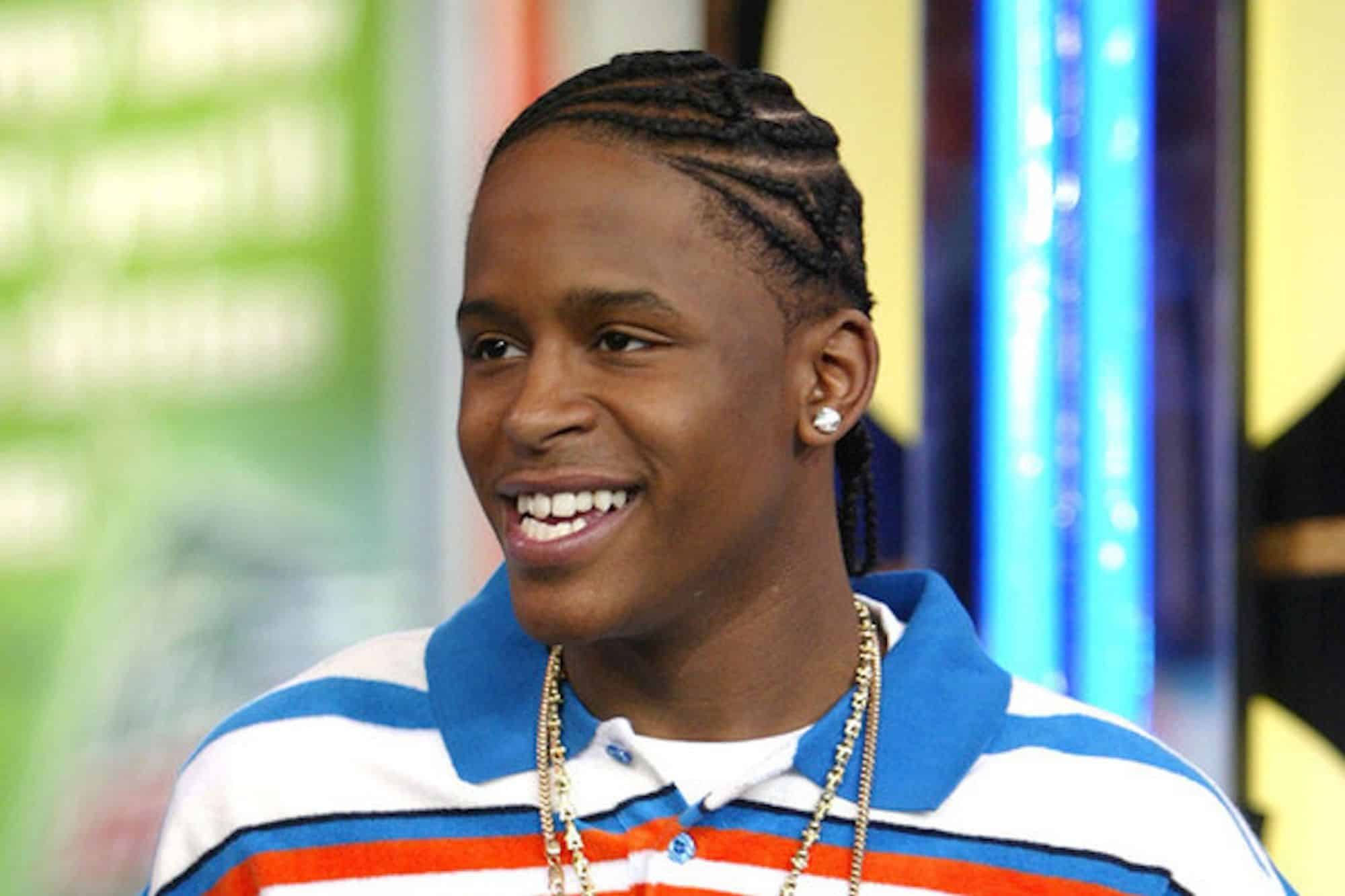 Credit: Zimbio
When pop star J-Kwon vanished in 2010, everybody understandably assumed the worst. Happily, after a month of being entirely AWOL, J-Kwon reached out to his management and production company, and later his fans. He gave no explanation for his disappearance except to say that he was "taking some time" for himself, and that he didn't realise quite how worried people would be when he stopped checking in.
Phillip Taylor Kramer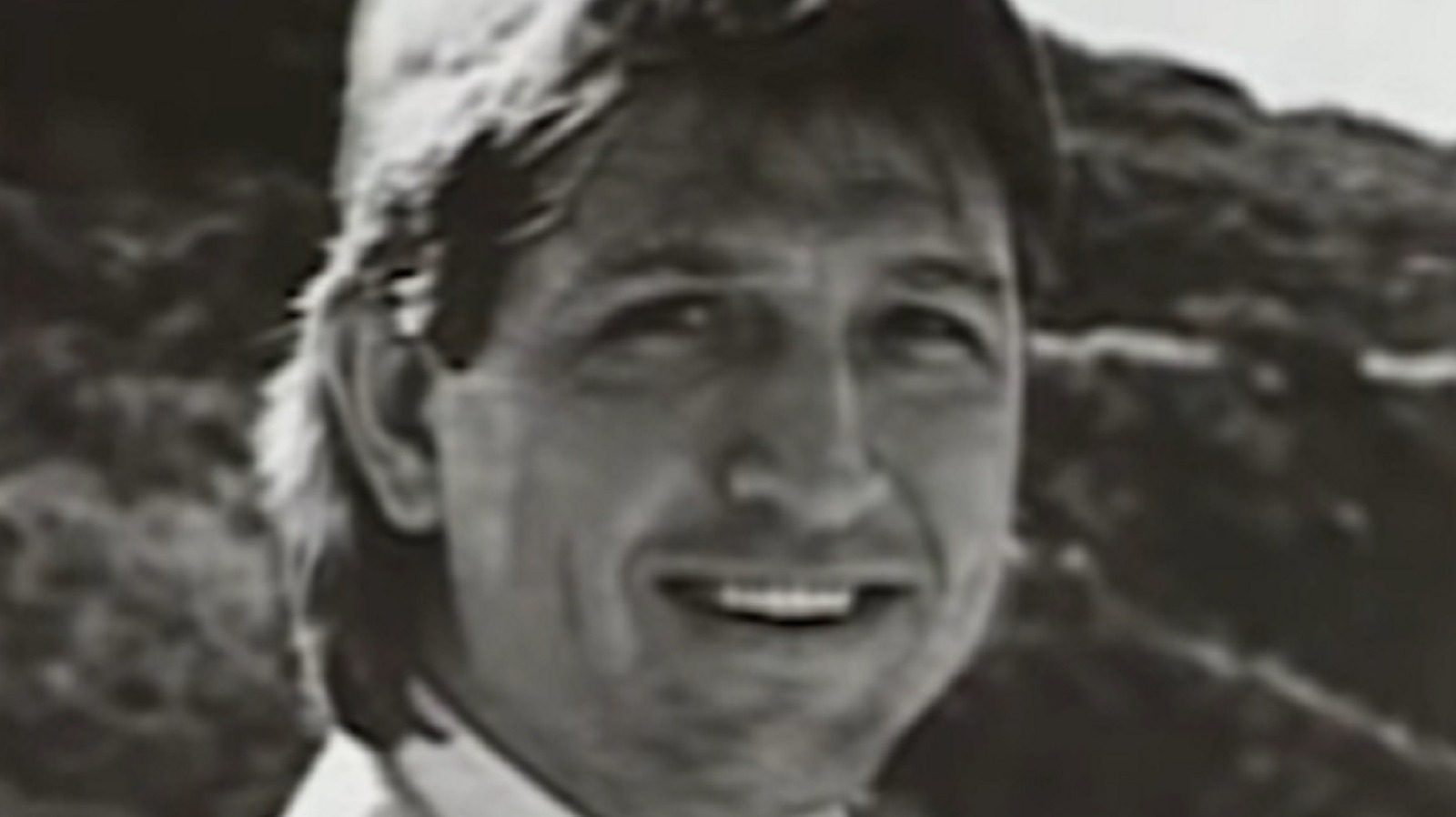 Phillip Taylor Kramer was a founding member of 60s rock band Iron Butterfly, but when on to work as an aerospace engineer on top secret government projects. In 1995, Kramer began behaving strangely, and called 911 to announce his suicide in advance. Kramer then disappeared, and his body wasn't found until four years later. Police ruled the death a suicide as per his statement, but his family remains convinced that he was murdered due to his forbidden scientific knowledge.
Kurt Cobain
Before troubled Nirvana frontman Kurt Cobain committed suicide, the singer-songwriter disappeared for several days. Allegedly, Cobain's wife Courtney Love was so worried about him that she hired a private investigator to track him down, but she never found him or got an explanation. Cobain's mindset in the last days of his life remains one of the great mysteries in music and has spawned countless conspiracy theories.
James Allan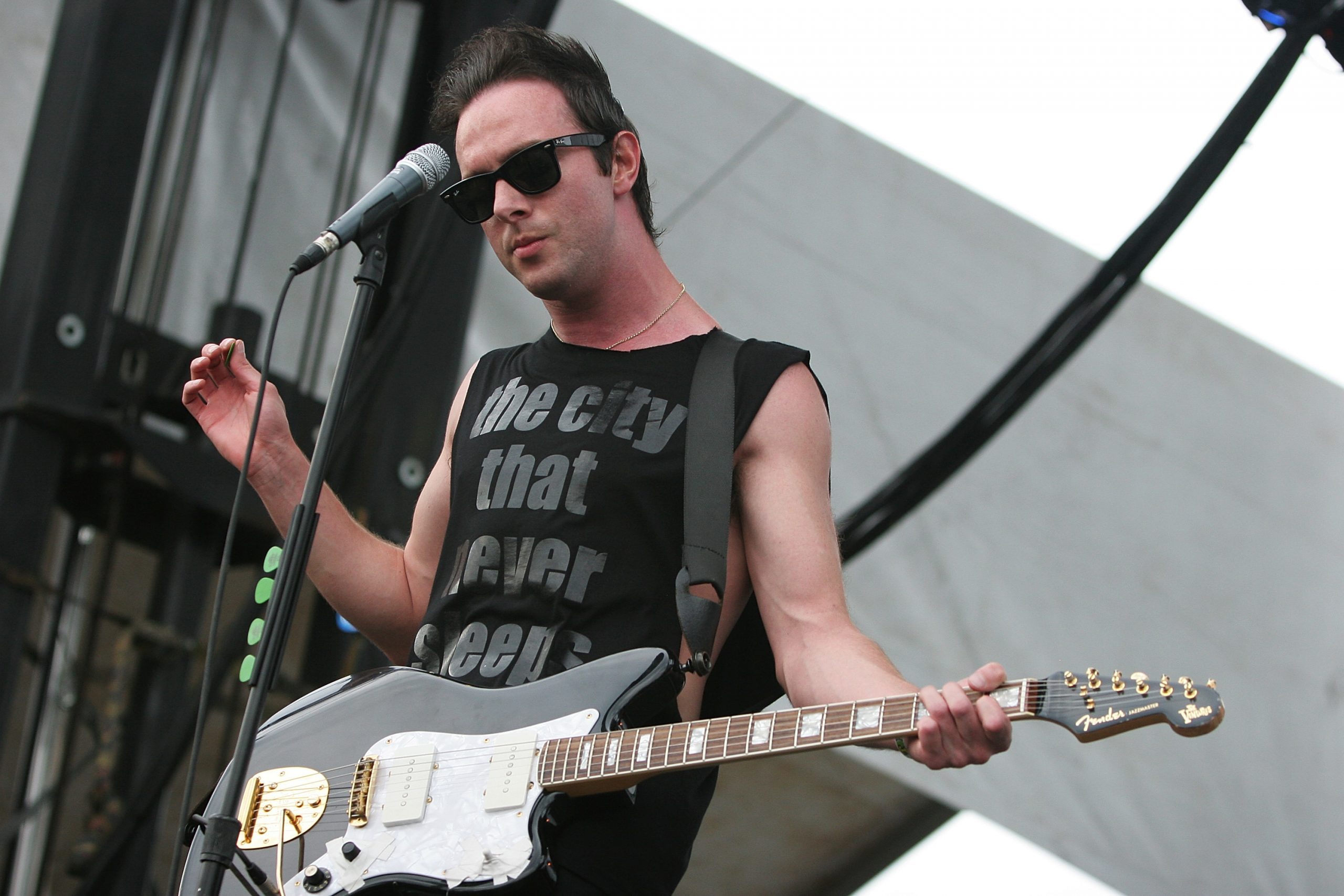 Credit: Roger Kisby/Getty Images
By 2012, indie rockers Glasvegas seemed poised to take over the world. However, just before their scheduled performance at the Mercury Awards, lead singer James Allan went missing. Eventually, a coordinated search effort revealed that the singer was safe and sound in New York. He never gave an explanation for why he was motivated to travel so far, alone, before a big performance, but he has since said in interviews that he was dealing with numerous substance abuse issues at the time.
Jason Mewes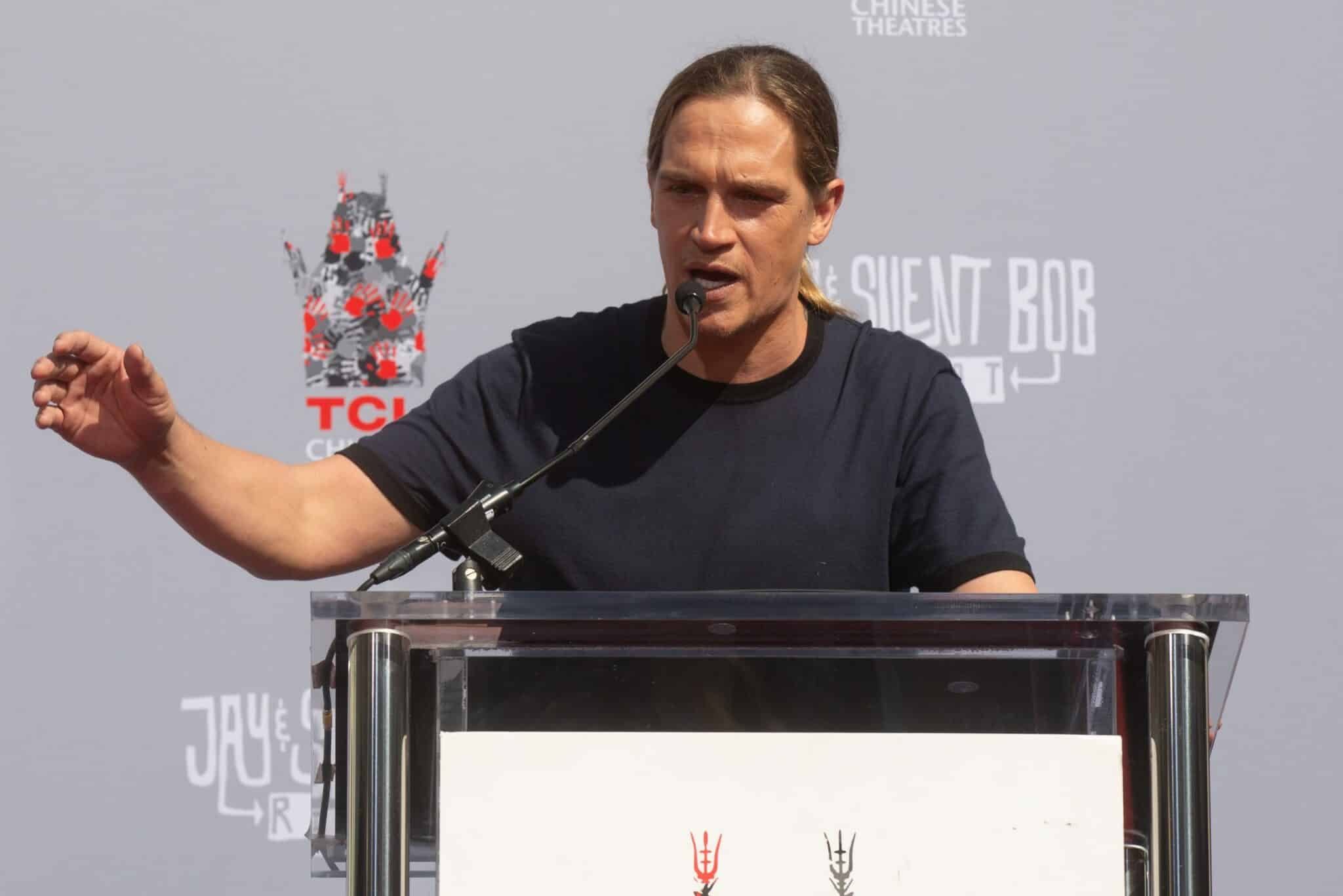 (Gabriel Olsen/Getty Images)
Jason Mewes has enjoyed cult status since appearing as Jay in a series of 90s comedies written and directed by his friend Kevin Smith (who also played Jay's buddy Silent Bob), but he has also struggled with drug addiction. In 2002 the actor missed a court hearing and was not seen for several months. Eventually, he turned himself in to police, and served six months in a rehab clinic. For the most part, Mewes has been clean and sober since.
Margot Kidder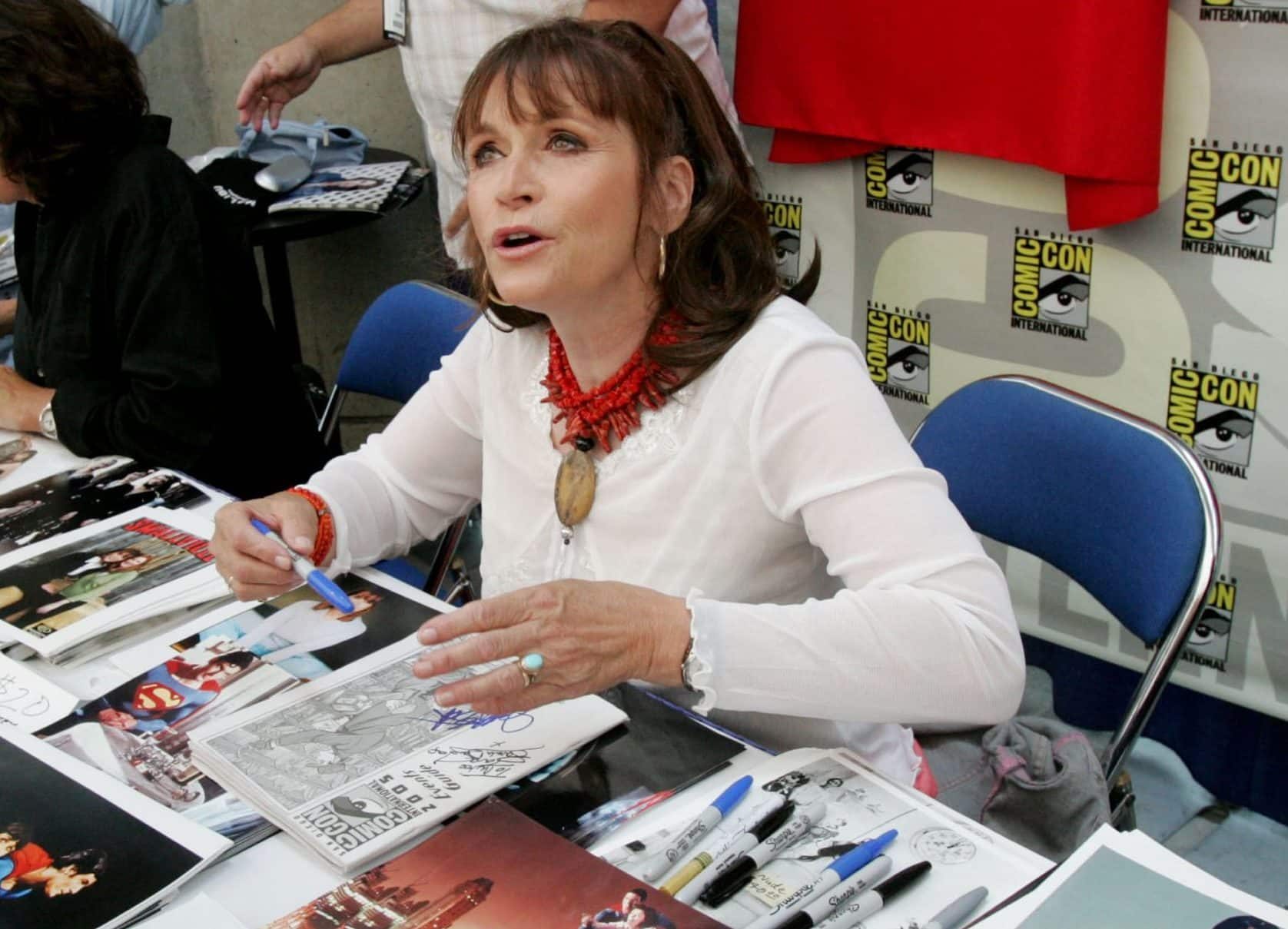 (Sandy Huffaker/Getty Images)
The lifelong fame of actress Margot Kidder was assured thanks to her role as Lois Lane in the original Superman movies, but sadly both her career and her physical and mental health suffered in later years. Kidder suffered a nervous breakdown in 1996 and went missing for four days, eventually showing up in a stranger's garden in a deeply troubled state. Despite extensive psychiatric treatment, Kidder never lost her demons, and she died from an intentional drug and alcohol overdose in 2018.
Andrew Koenig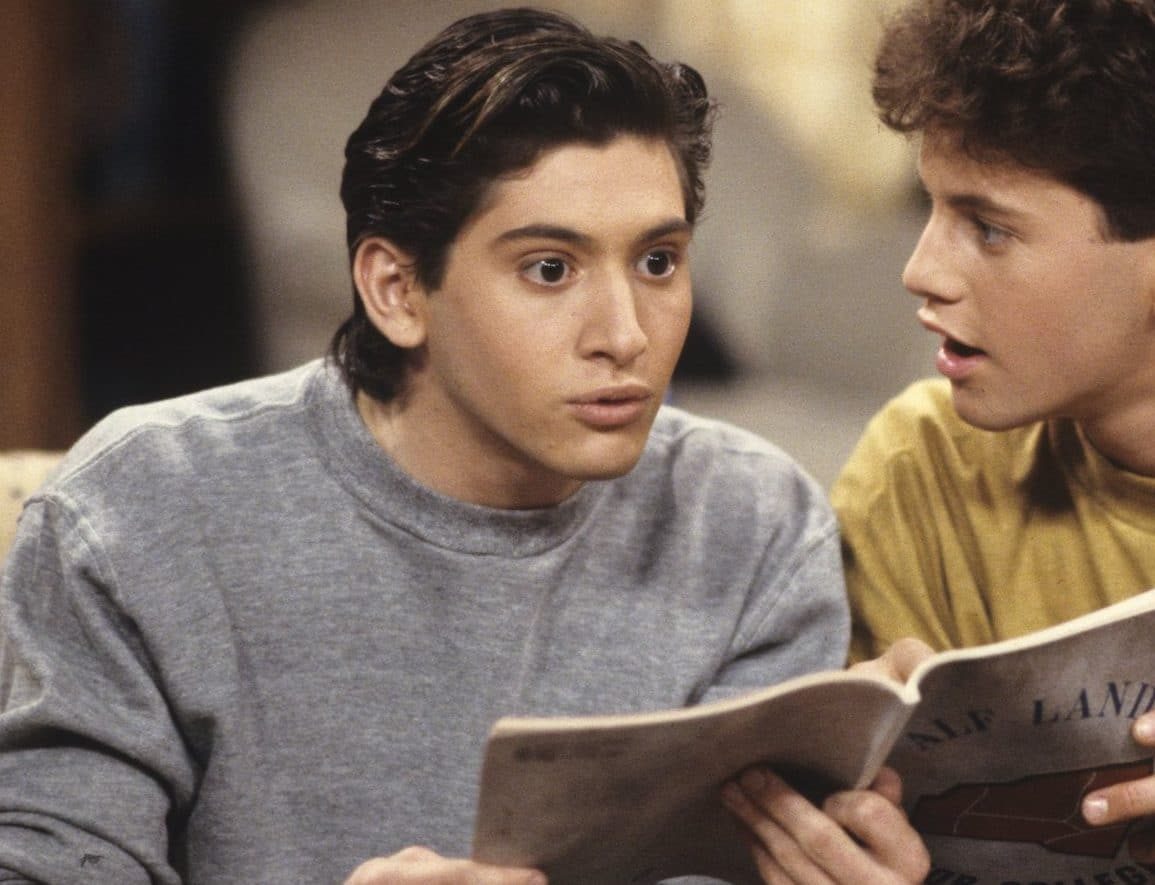 The son of Star Trek actor Walter Koenig, Andrew Koenig came to prominence in the supporting role of Richard 'Boner' Stabone in 80s sitcom Growing Pains. Sadly, he had a life-long battle with depression. He vanished in Vancouver in February 2010 and was found dead in the woods of Stanley Park weeks later, having committed suicide.
Katherine Jackson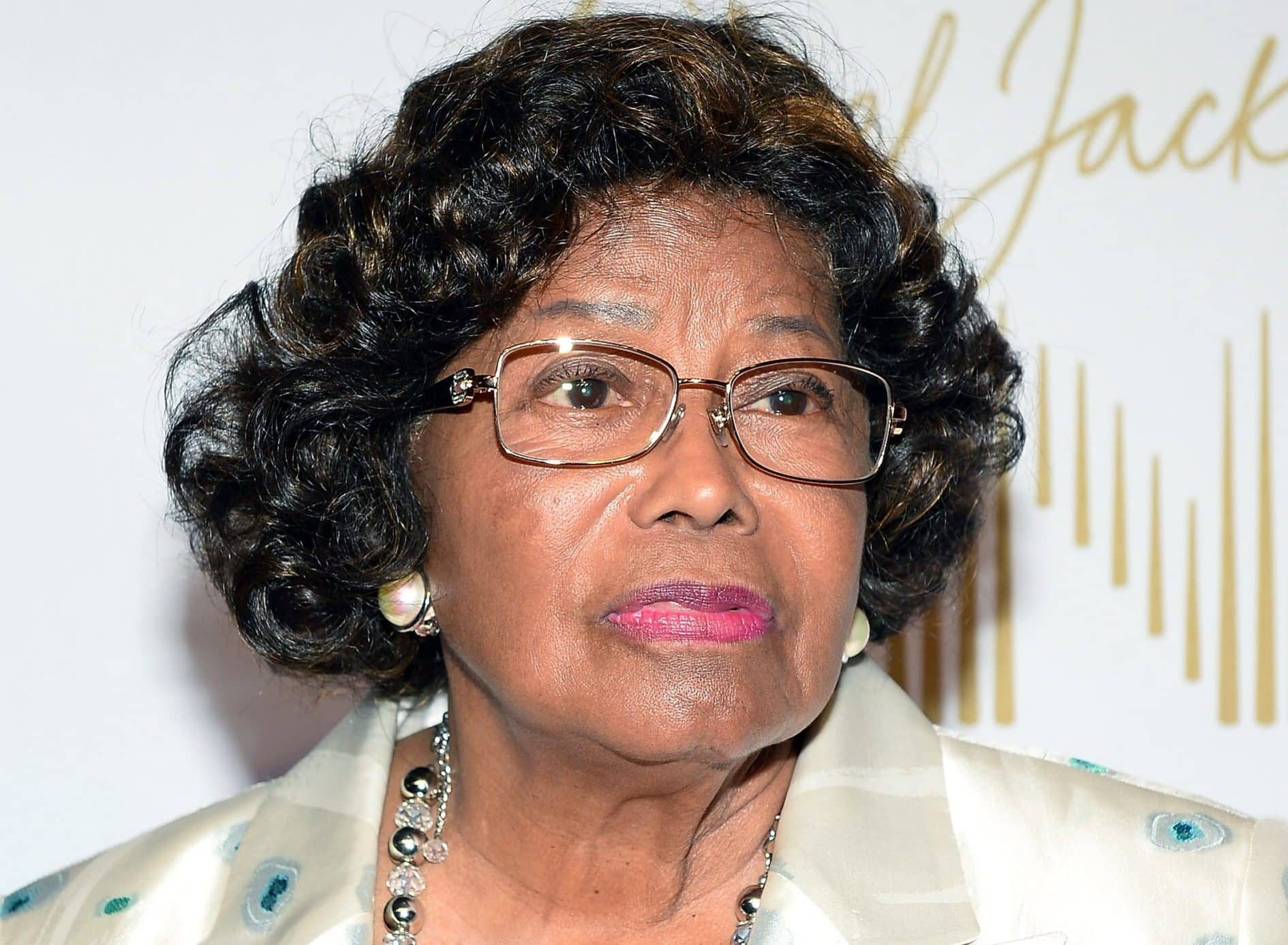 (Ethan Miller/Getty Images for Cirque du Soleil)
Katherine Jackson is the matriarch of the legendary Jackson family, including the late Michael Jackson, his brothers in the Jackson Five and their sister Janet Jackson. Three years after the untimely death of her most famous son Michael, Katherine's nephew Trent filed a missing person's report. Happily, Katherine turned out to be absolutely fine, and was staying with relatives.
Nick Stahl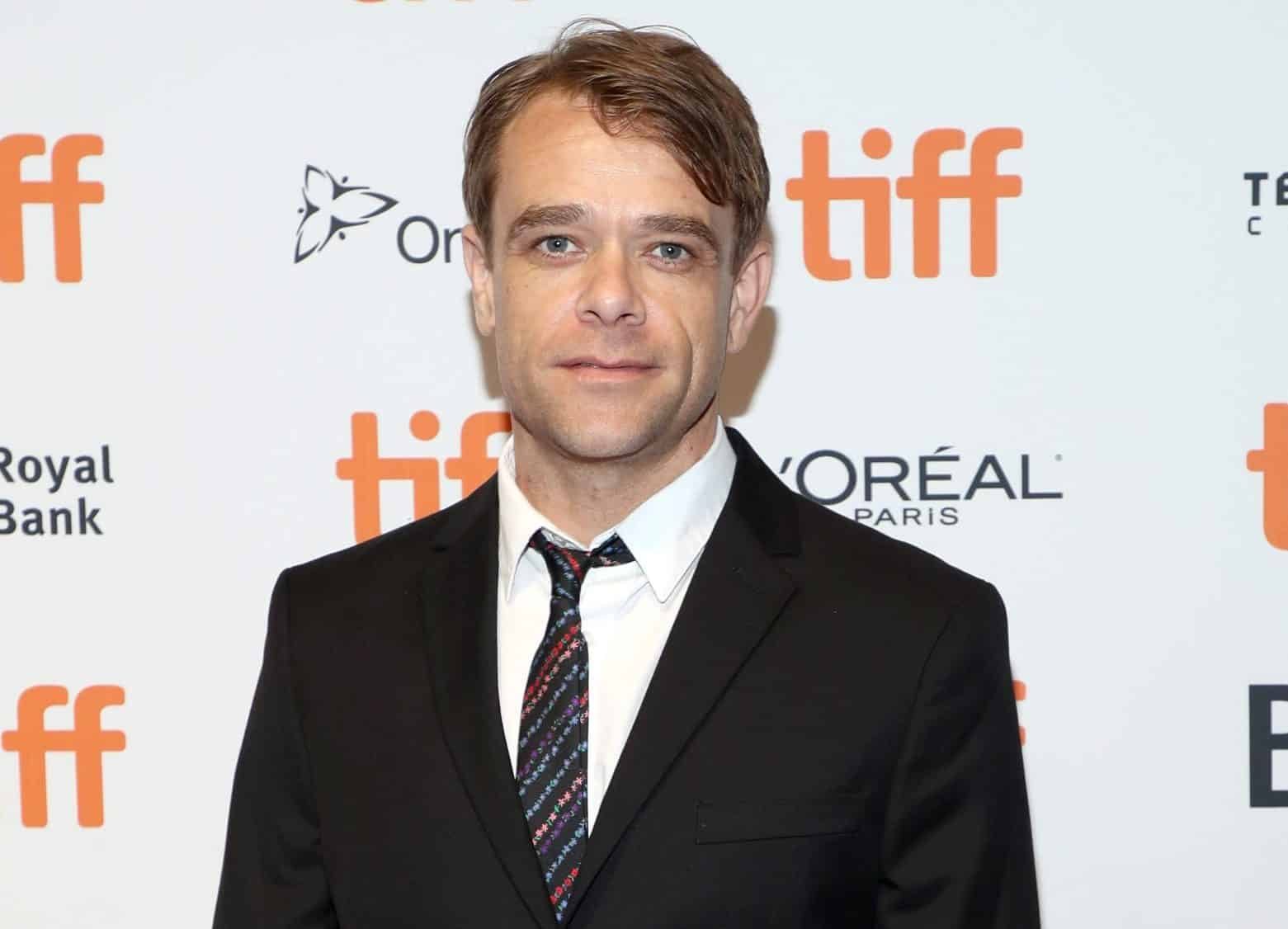 (Jemal Countess/Getty Images)
Actor Nick Stahl rose to prominence in the 2000s, but his career struggled in light of his addiction issues. In May 2012, Stahl's wife reported that he had been missing for ten days. When Stahl eventually resurfaced, he contacted loved ones to let them know he was entering rehab. His marriage soon ended, but after taking several years off to get sober, Stahl has since returned to acting.
Casey Kasem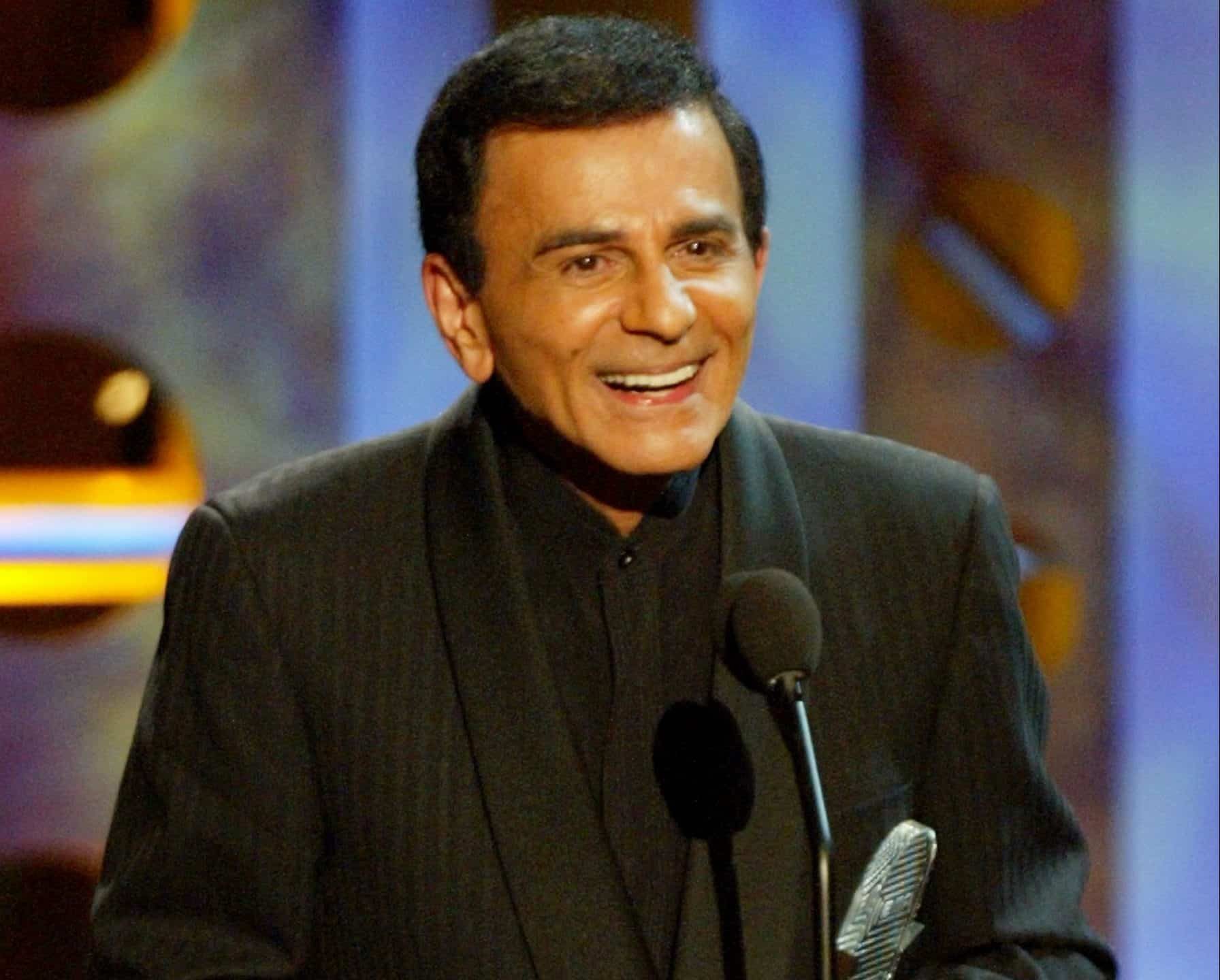 (Kevin Winter/Getty Images)
Renowned both as a radio DJ and the voice of Shaggy in Scooby-Doo, Casey Kasem endured troubles in his final years. Whilst suffering Lewy body dementia, Kasem was forcibly estranged from his own children when his second wife refused to let them have any contact with him. Eventually, Kasem's children tracked down their father just a few months before his death in 2014. Kasem's children later sued his widow for wrongful death and elder abuse, but she was cleared of any wrongdoing by the police.
Chelsea O'Donnell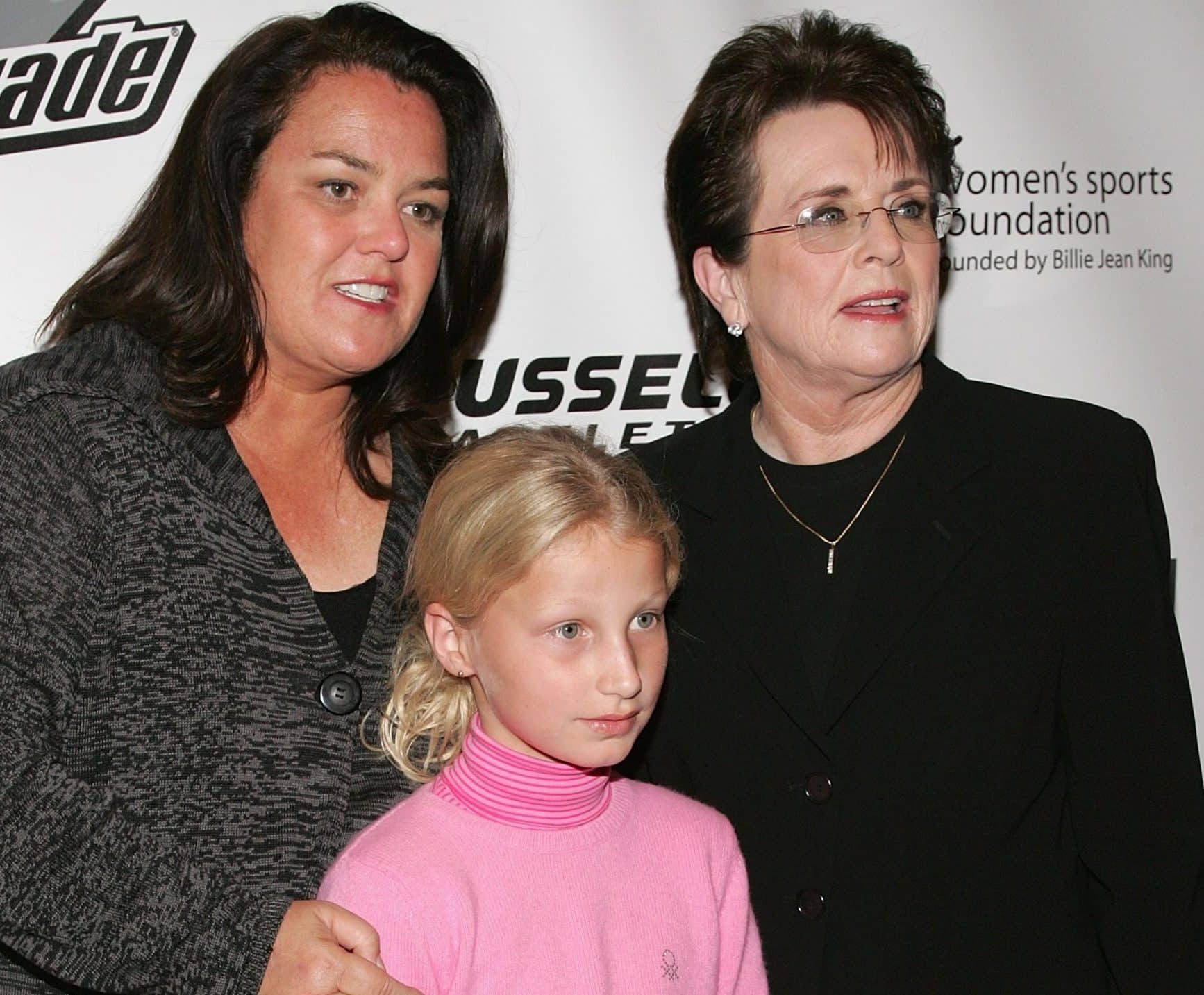 (Bryan Bedder/Getty Images)
Chelsea O'Donnell is the daughter of Rosie O'Donnell, the famed American comedian, actress and talk show host. Her mother reported her missing in 2015 when Chelsea had not been seen for a week. After Rosie made public pleas for information via social media, it eventually turned out that Chelsea was staying with a drug dealer whom she had met via Tinder. Child endangerment charges were filed but later dismissed, as the teenager admitted she had lied to the older man about her age.
Ozzy Osbourne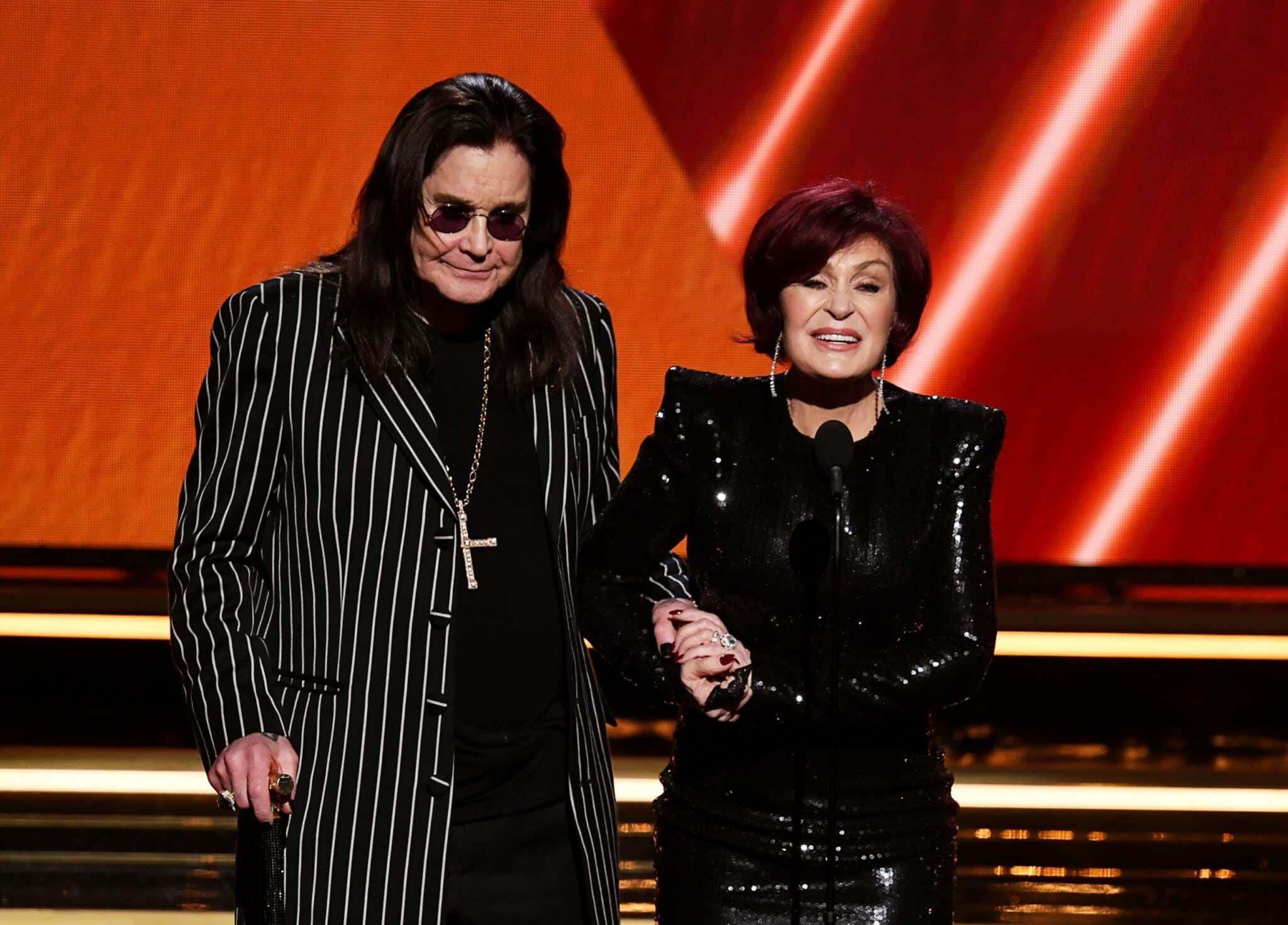 (Kevin Winter/Getty Images for The Recording Academy )
Heavy metal singer Ozzy Osbourne has one of the most notoriously eventful and excessive life stories in rock'n'roll history, so it's not too surprising he has some days that can't be accounted for. The Black Sabbath frontman went missing in 2016 after a spat with wife Sharon. Osbourne, who has a long history of drug and alcohol abuse and has suffered numerous relapses into addiction, eventually reconnected with his family after several days in the wilderness. He reconciled with Sharon and they are still together.
Sinead O'Connor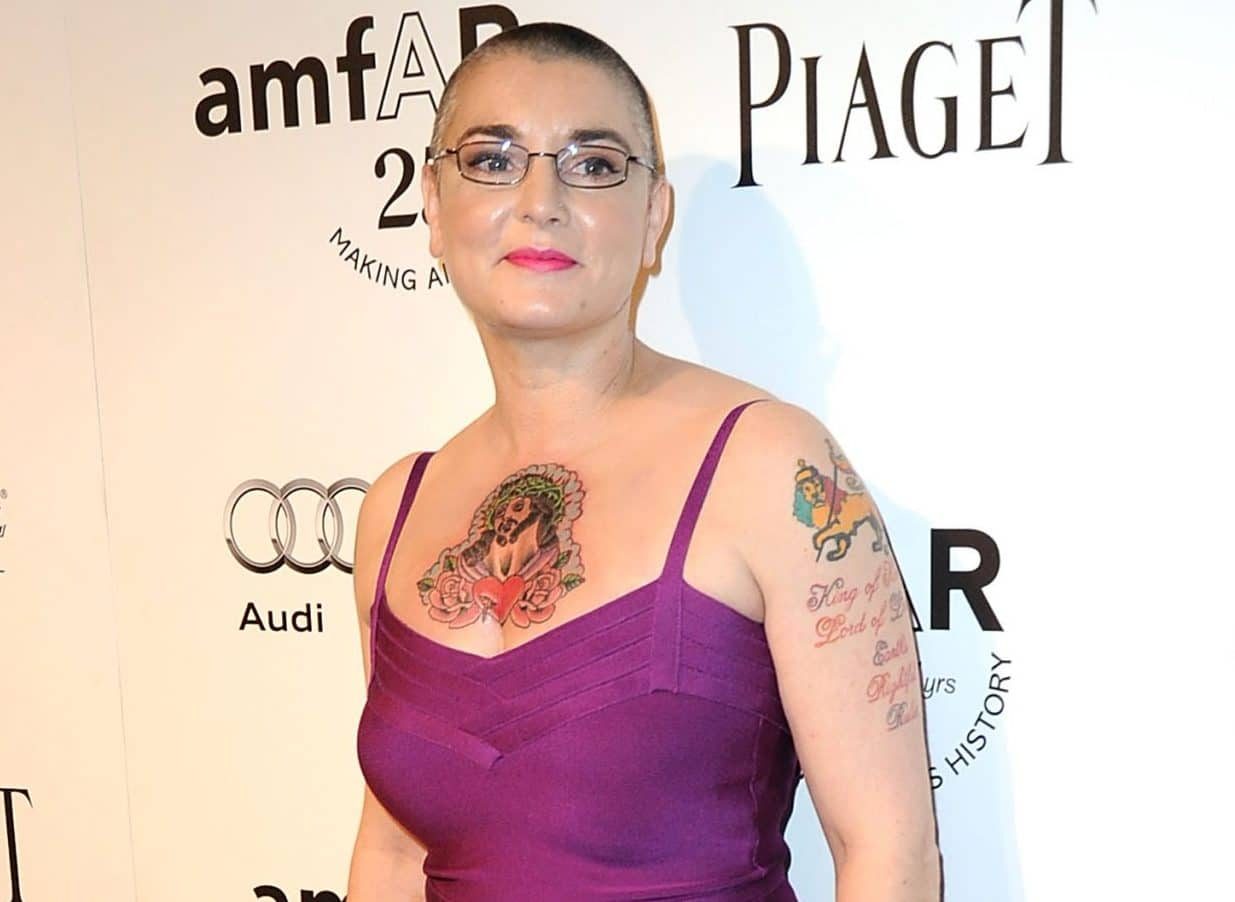 (Frazer Harrison/Getty Images)
Popular singer-songwriter and frequently controversial figure Sinead O'Connor has struggled with mental health issues for many years. Diagnosed as bipolar in 2007, she worried loved ones by disappearing for several days in 2006 after going out for a bike ride. She re-emerged after several days, but sadly she's had no shortage of woes in the years since. On top of being bipolar, she's been diagnosed with PTSD and borderline personality disorder rooted in childhood traumas, and her son died by suicide in early 2022.
Jesse Camp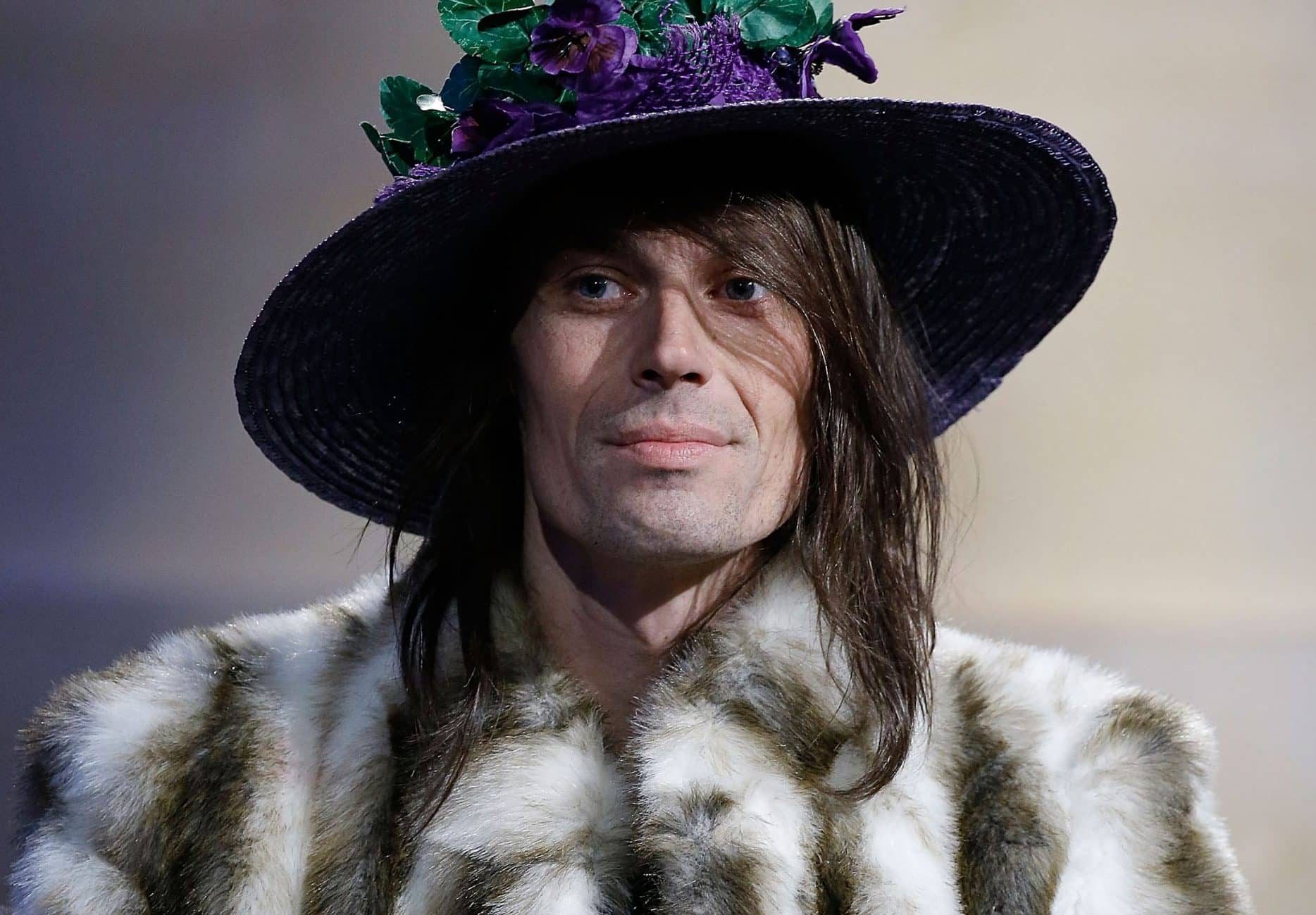 (John Lamparski/Getty Images for Hulu)
After winning a contest to become an MTV VJ, Jesse Camp became a host on the music station's popular show Total Request Live, then side-stepped into a rock music career of his own. However, he did not enjoy great success and soon faded from the limelight. Camp's sister reported him missing in July 2018; he'd made no communication with family members for over a week. Things were resolved quickly, as Camp was located by a San Bernadino cop that very same day.