This article originally appeared on gosocial.co
Emory Tate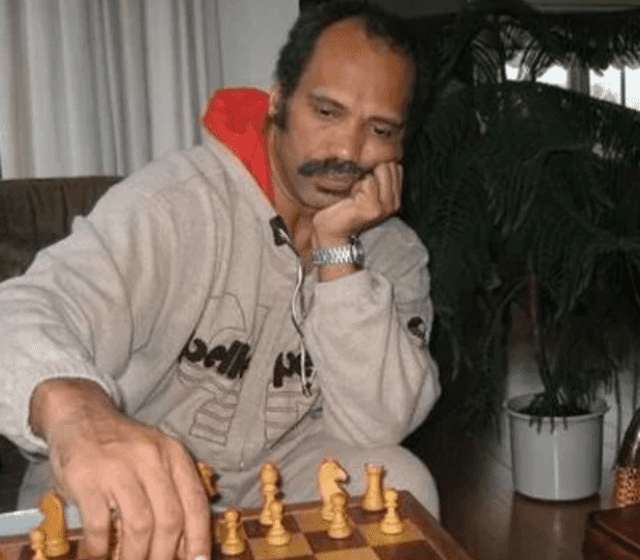 Credit: Wikimedia Commons
Emory Tate was a chess master who won the Armed Forces Chess Championship five times. He also won six state chess championships. His reputation as a brilliant tactician, coupled with his contagious passion for the game, drew large crowds to his analysis sessions. His famous "triple exclame" phrase is part of the title of a book about his life and games. Emory Tate collapsed in the middle of a game at a chess tournament in 2015, dying tragically at the age of 56. Emory left behind one daughter and two sons – the most notorious of those being someone you definitely know…
Andrew Tate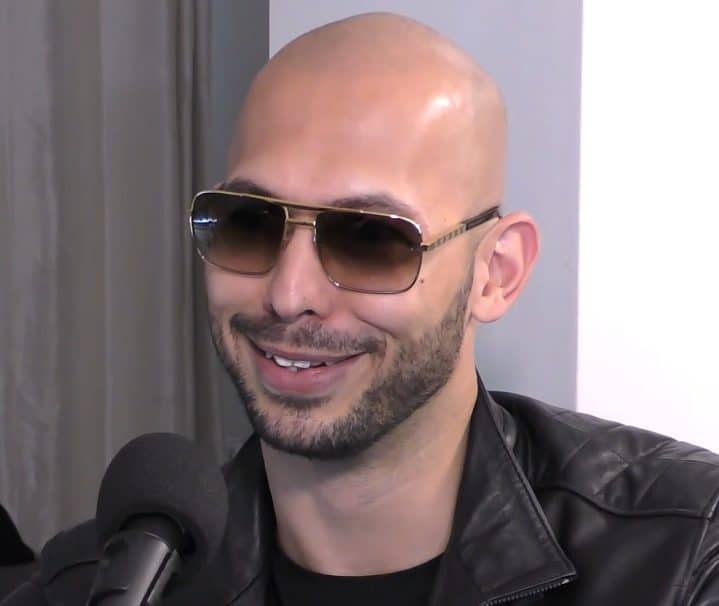 Credit: Anything Goes With James English via Wikimedia Commons
Over the years, Andrew Tate has received attention on social media for his misogynistic views and presence in far-right circles. Tate has described himself as a "sexist" and a "misogynist," stating that women "belong in the home" and that men prefer women under 20 because they have had sex with fewer men. He also said that women can't drive. Tate was permanently banned from all social media platforms in August 2022 following a campaign to deplatform him, but regained access to his Twitter account in November 2022 after Elon Musk's acquisition of Twitter.
Brian Williams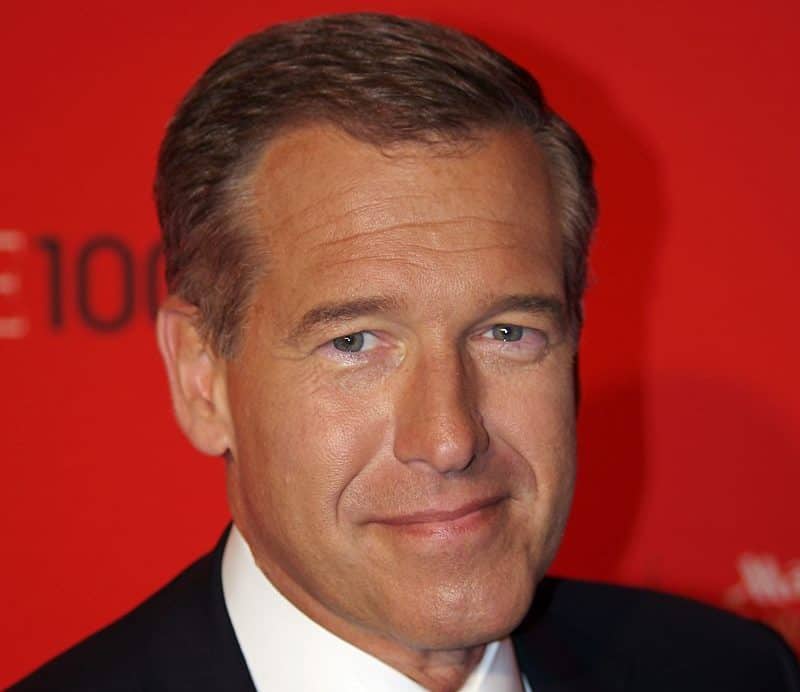 Credit: David Shankbone via Wikipedia
Brian Williams, a popular American newscaster, is a retired journalist and television news anchor. He was a reporter for NBC Nightly News starting in 1993, before his promotion to anchor and managing editor of the broadcast in 2004. Williams announced in November 2021 that he would be leaving MSNBC and NBC News at the end of his contract, which expired in December 2021. He hosted his final episode of The 11th Hour in December 2021.
Allison Williams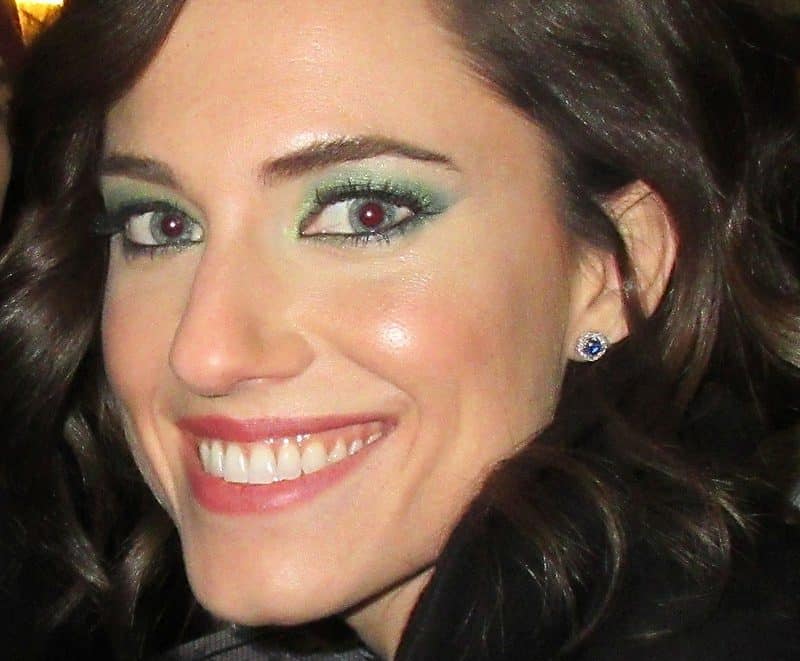 Credit: Greg2600 via Wikimedia Commons
Brian Williams has two children, including actress Allison Williams. After several minor roles in television, she landed the part of Marnie Michaels in the HBO comedy-drama series Girls, for which she received a Critics' Choice Award nomination. In 2017, she received widespread recognition for starring as Rose Armitage in the horror film Get Out. She received a Screen Actors Guild Award nomination for her performance.
Tom Hanks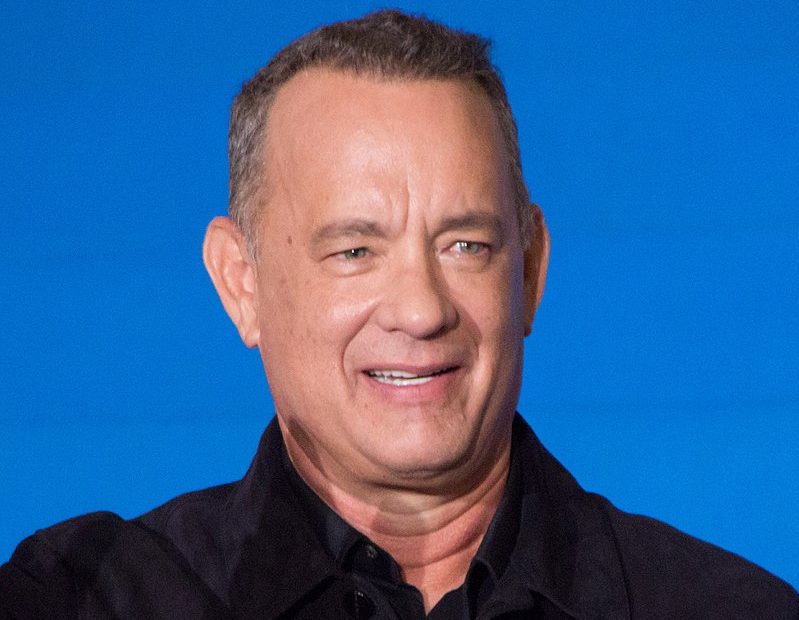 Credit: Dick Thomas Johnson via Wikimedia Commons
Actor Tom Hanks is nothing if not a legend. Known for both his comedic and dramatic roles, he is one of the most popular and recognizable film stars worldwide and is regarded as an American cultural icon. Hanks began acting in his early 20s, and quickly earned widespread success and critical acclaim with roles in movies such as Forrest Gump, Big and Philadelphia. Hanks is now one of the highest-paid actors in Hollywood and the recipient of multiple accolades – including seven Emmys, two Academy Awards and a Tony.
Chet Hanks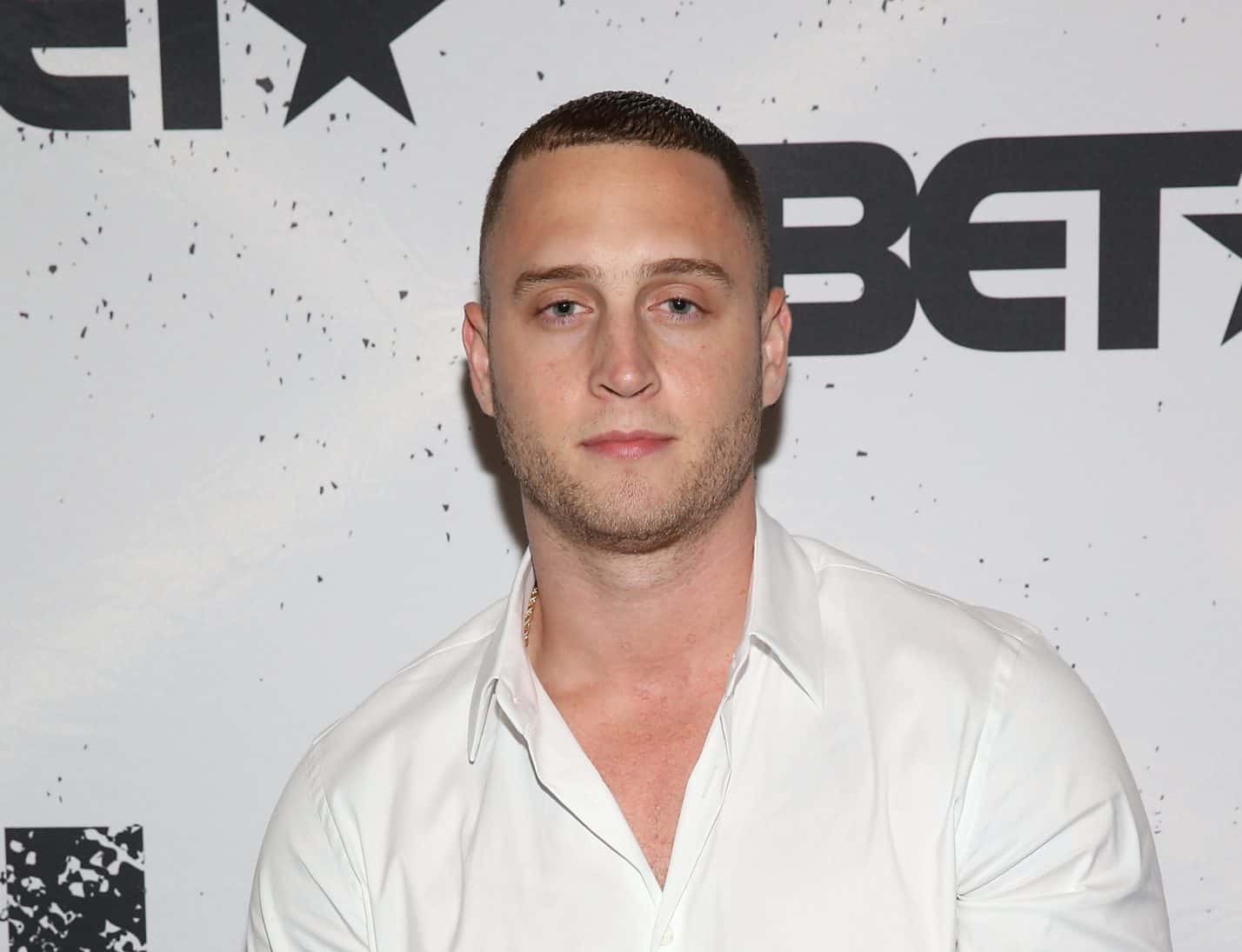 Credit: Bennett Raglin/Getty Images for BET
Tom Hanks has four children, with the most famous being Colin Hanks, who has followed his father's footsteps into the acting industry. However, its Hanks' younger son – aspiring rapper Chet Hanks – who has recently been making waves thanks to his controversial social media presence. Chet first made headlines in 2020 after posting a video of him speaking Patois with a Jamaican accent – which many viewed as cultural appropriation. In March 2021, he was dragged online after posting an Instagram video declaring a "White Boy Summer" in response to rapper Megan Thee Stallion's "Hot Girl Summer."
Ralph Lauren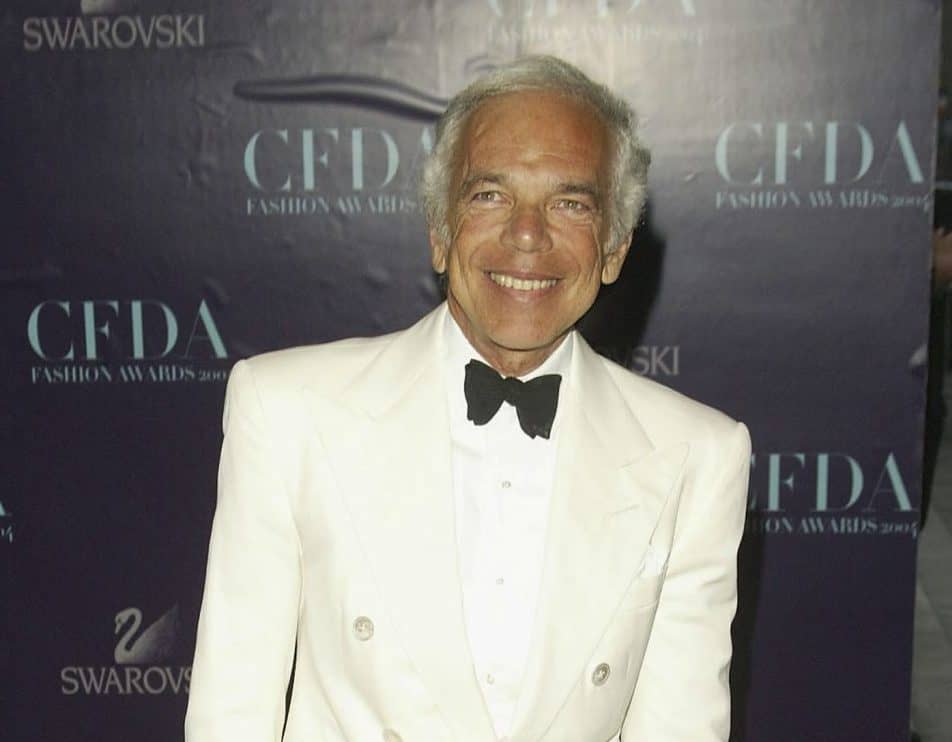 Credit: Peter Kramer via Getty Images
Ralph Lauren's first tie was hand-delivered in 1967. Thirty years later, he opened his first Madison Avenue store. Today, the designer has more than 600 locations on five continents—and a business empire worth billions of dollars. Lauren is now best known for his sportswear line, Polo Ralph Lauren. The brand is one part of an international empire that includes fragrances, home furnishings, luxury clothing and dining based on an aesthetic of upper-crust life.
Dylan Lauren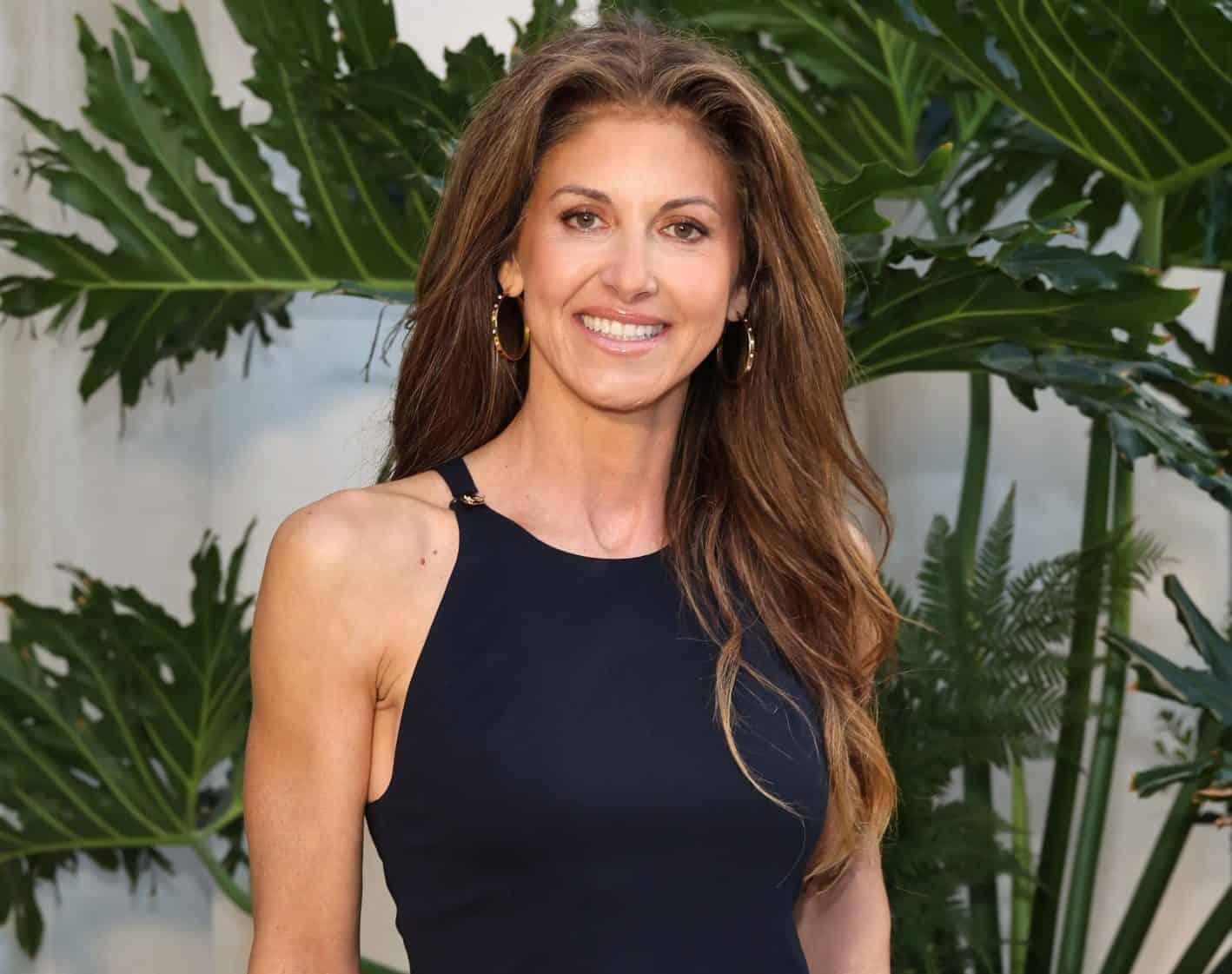 Credit: Amy Sussman via Getty Images
48-year-old Ralph Lauren is his daughter and is also an entrepreneur – but in a very different industry. Dylan is the owner of Dylan's Candy Bar, a chain of boutique candy stores across America. Their flagship location in New York City claims to be the largest candy store in the world. Dylan founded the business in 2001, stating that she was inspired after seeing Willy Wonka & the Chocolate Factory on her sixth birthday.
Steven Tyler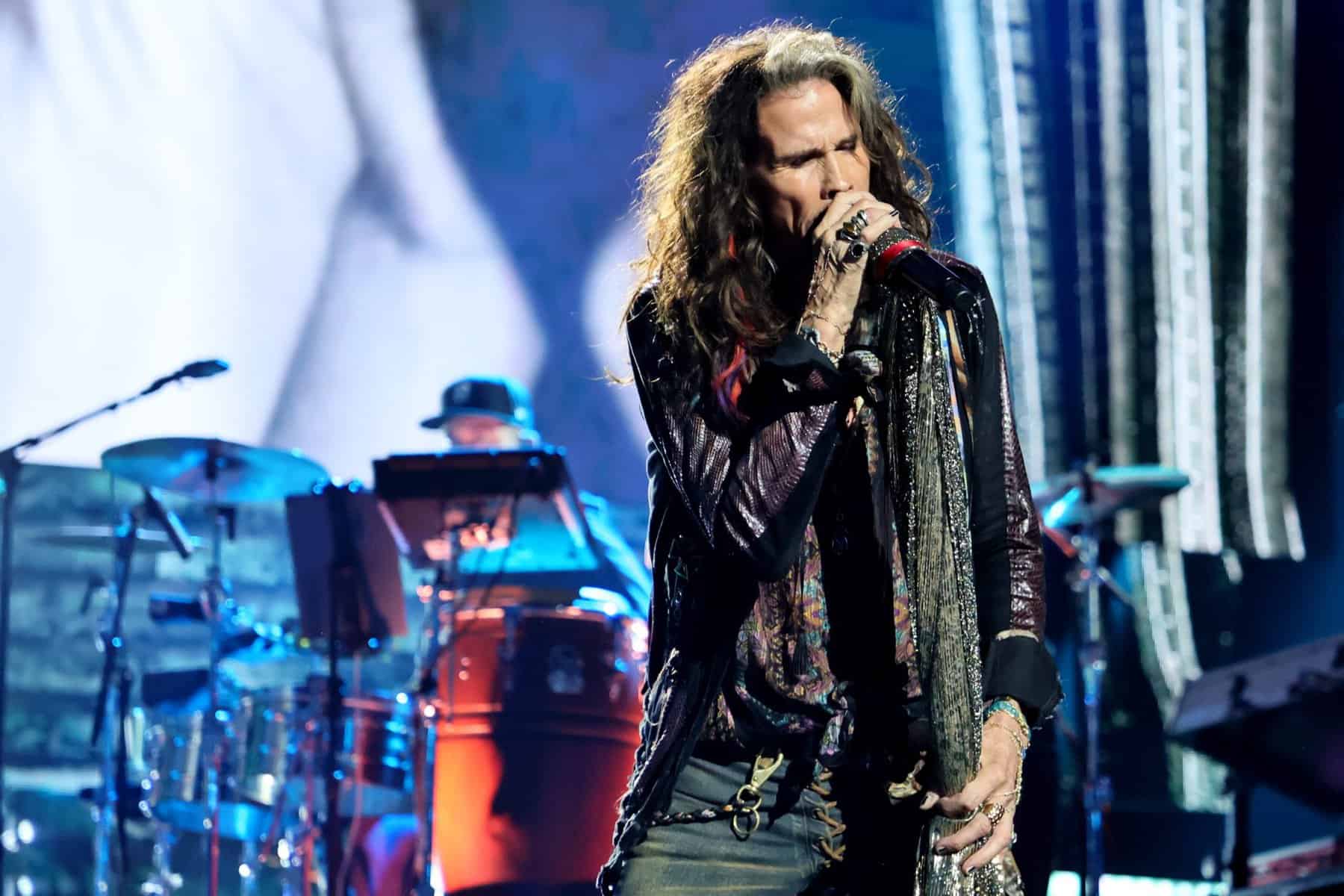 Credit: Theo Wargo/Getty Images for The Rock and Roll Hall of Fame
Steven Tyler, the lead singer of the Boston-based rock band Aerosmith, has a powerful, wide vocal range and is known as the "Demon of Screamin'" thanks to his high screams. Rolling Stone named Tyler among the 100 Greatest Singers of all time, and Hit Parader ranked him third on its Top 100 Metal Vocalists of All Time list. In 2001, he was inducted into the Rock and Roll Hall of Fame with Aerosmith.
Liv Tyler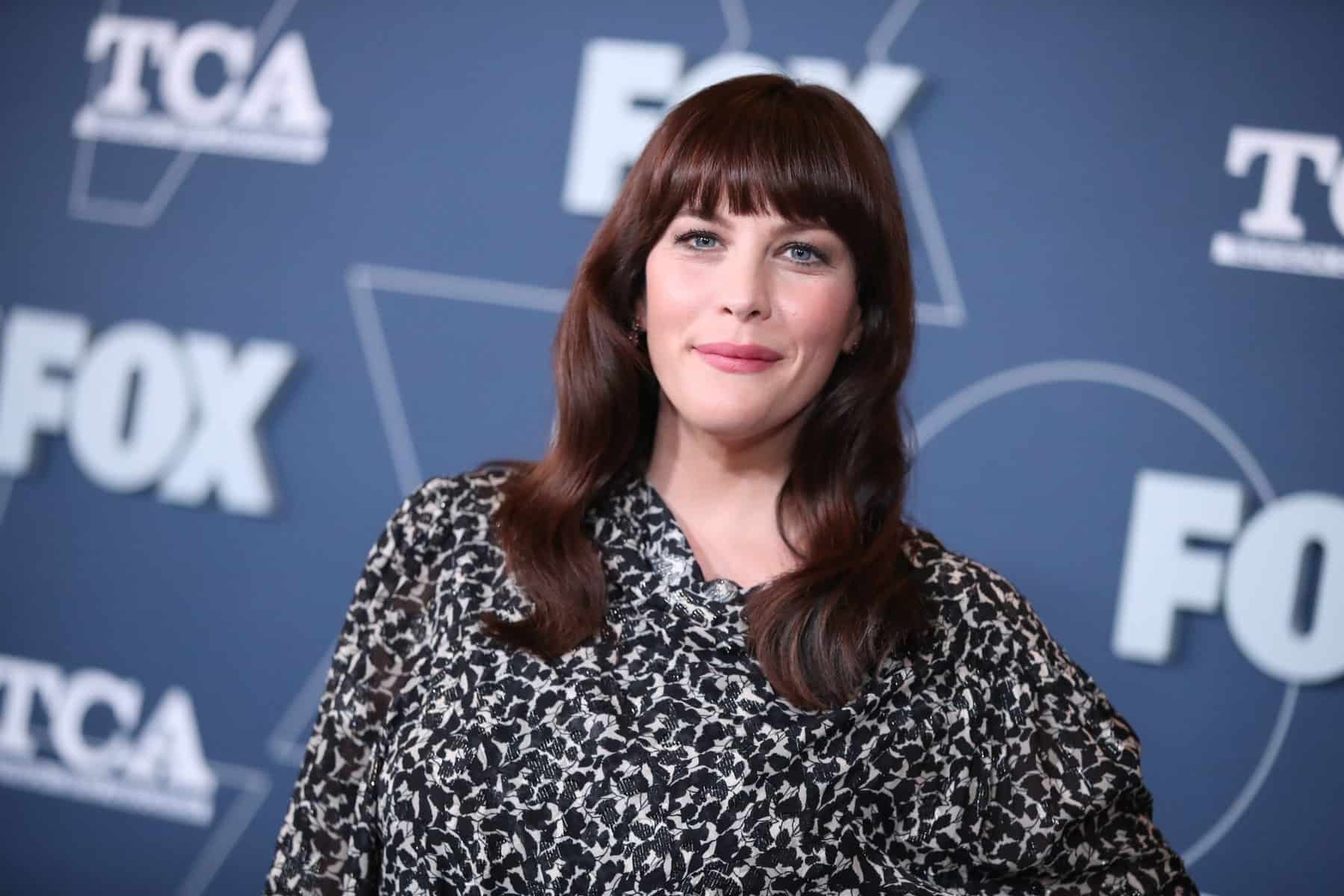 Credit: Rich Fury via Getty Images
Steven's daughter – actress and model Liv Tyler – didn't know her father's identity until her teens. She was born Liv Rundgren and grew up with her mother Bebe Buell and musician Todd Rundgren. Liv grew up with a desire to know who her father was. At age 10 or 11 she met Steven Tyler and thought he could be her father because they looked alike, but it wasn't until 1991 that she confirmed her suspicion and changed her surname from Rundgren to Tyler. Since learning the truth about her paternity, Liv and Steven have developed a close relationship. However, Liv has not attempted a foray into music and has stuck with acting and modelling.
Harrison Ford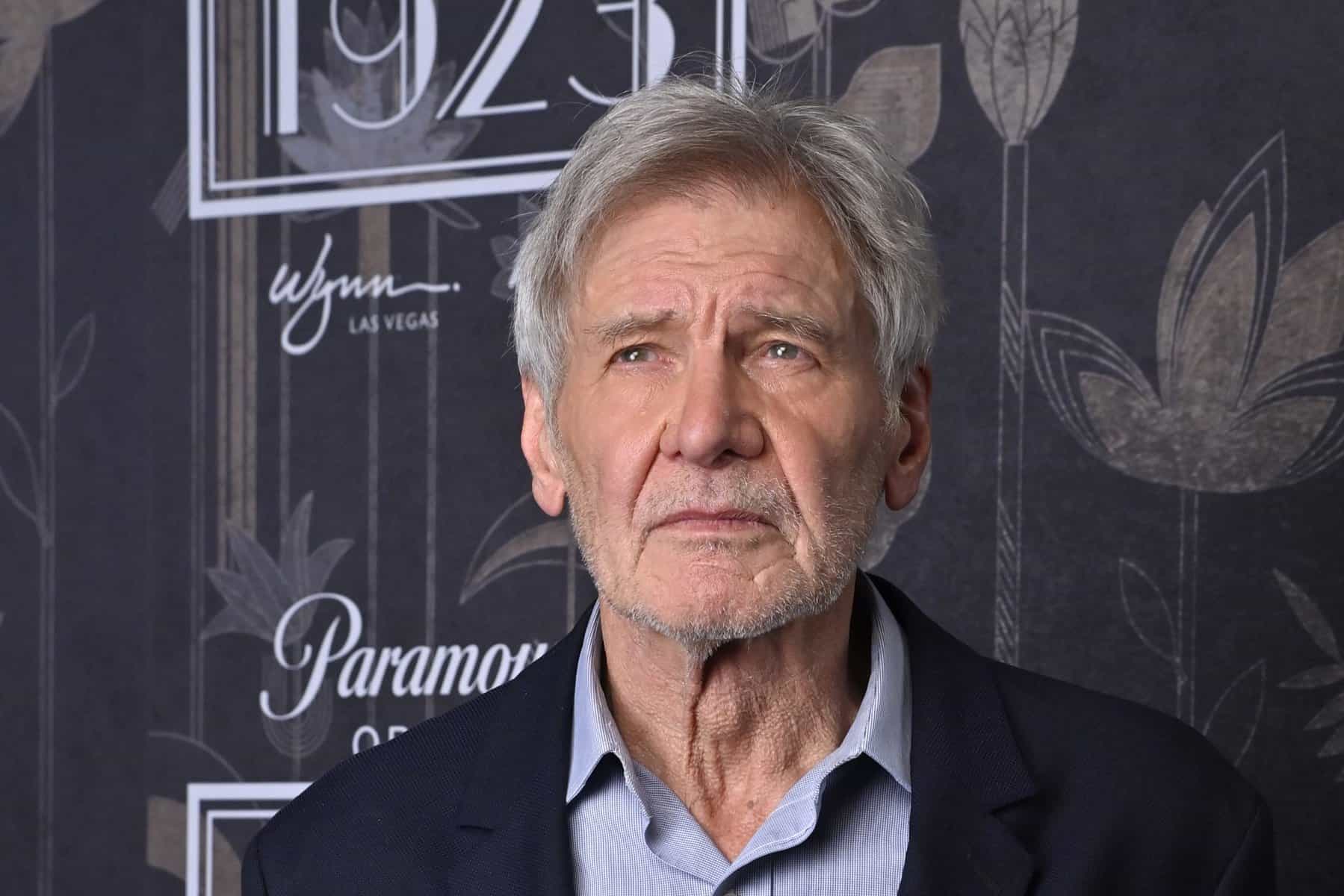 Credit: David Becker via Getty Images for Paramount+
Harrison Ford is a Hollywood icon, known for his roles in the Star Wars and Indiana Jones franchises. He started out late in his career after a youth spent carpenting, but managed to forge a successful acting career by taking every opportunity that came his way.
Ben Ford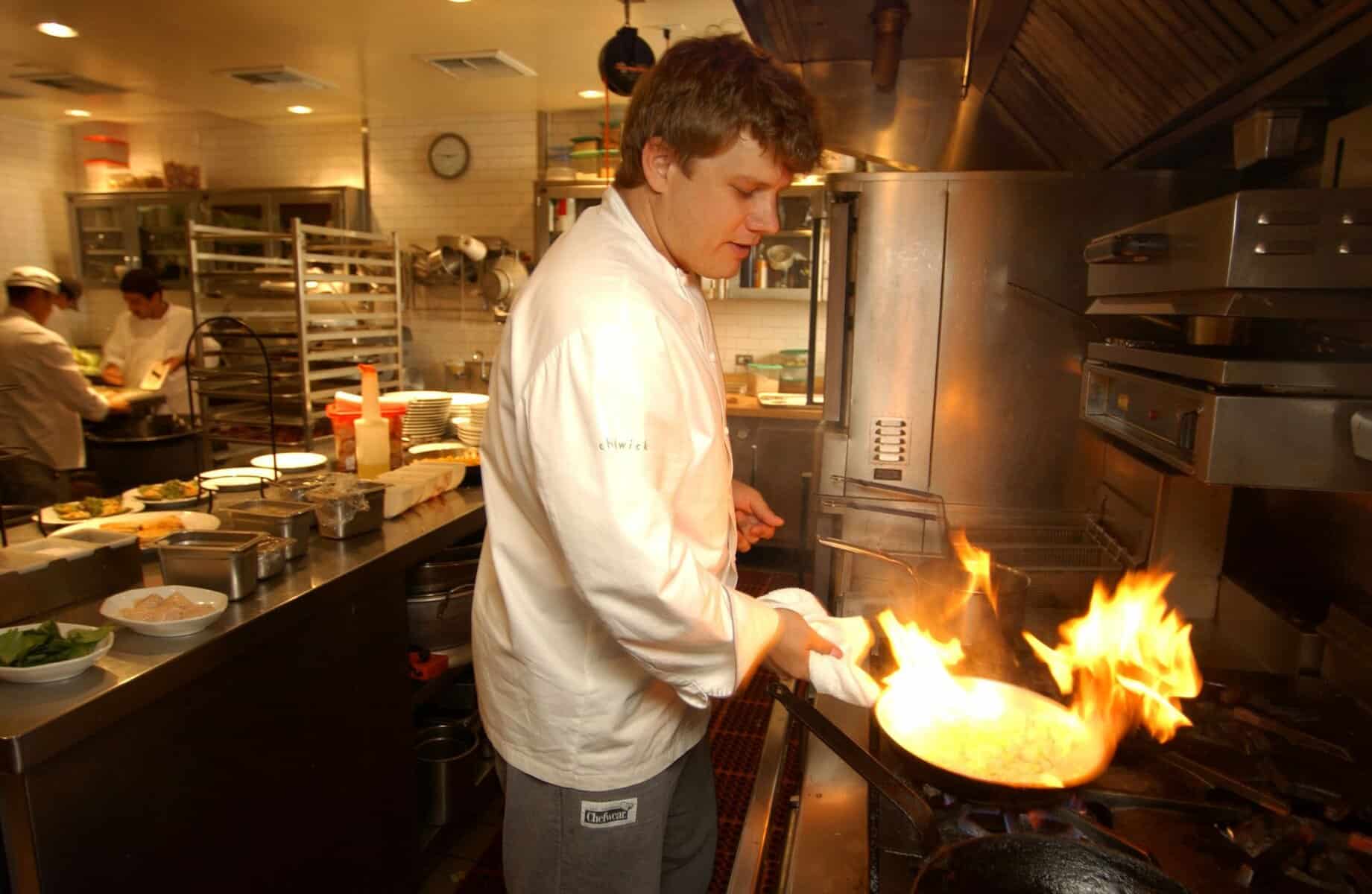 Credit: David McNew via Getty Images
Harrison Ford has five children, including his wife's son Liam, who he adopted. His eldest child Ben is a chef with a restaurant of his own in Los Angeles called Ford's Filling Station. In his cookbook, Taming the Feast, Ben admits that having a famous father was more of an inconvenience than a help in the cooking world.
Willem Dafoe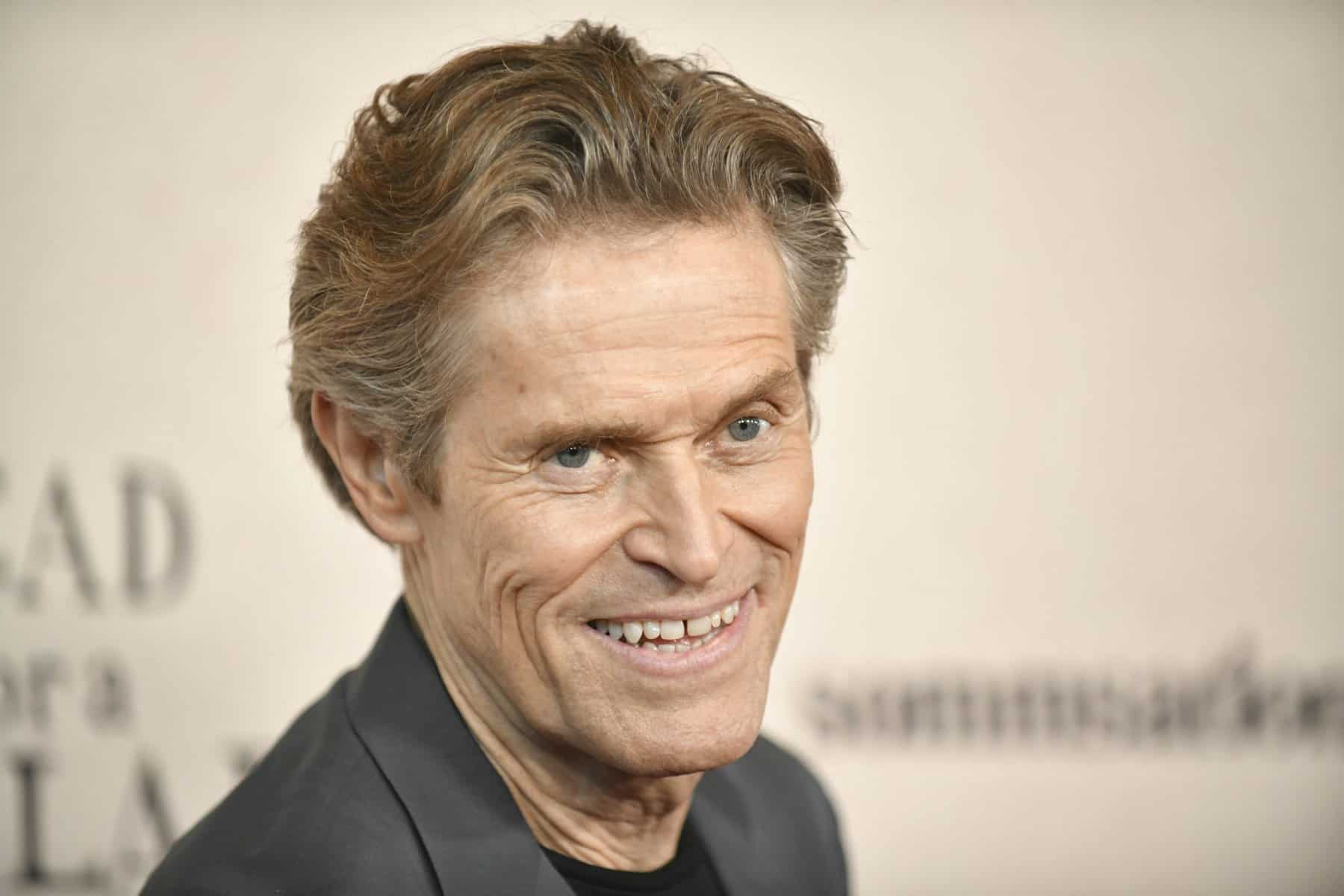 Credit: Rodin Eckenroth via Getty Images
Willem Dafoe is a prolific American film and voice actor. Most recognisable for his eccentric, dark-toned roles, he first gained notice in the 1985 thriller film To Live and Die in L.A., where he played the role of counterfeiter Rick Masters. Later, he portrayed the villainous Green Goblin in the original Spider-Man movies, and lent his voice to Disney hit Finding Nemo.
Jack Dafoe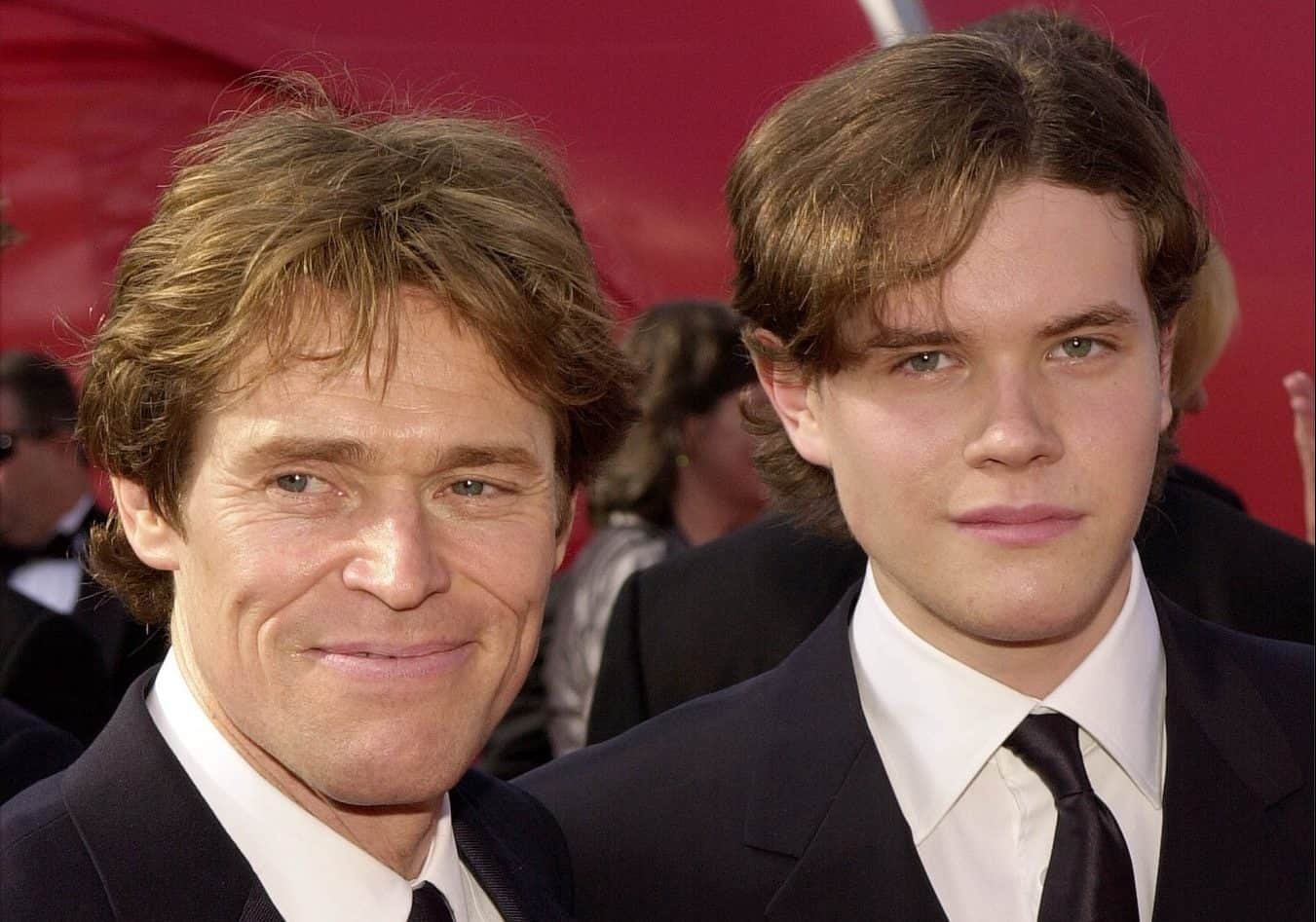 Credit: Chris Weeks via Getty Images
When Jack Dafoe was growing up, most people expected him to follow in his father's footsteps and become an actor. However, Dafoe ended up choosing a career that had nothing to do with arts or Hollywood. The 40-year-old has dedicated his time to social issues, saving the environment, and researching ways to improve healthcare systems. He serves as host of the New York City Apollo Alliance, an organisation that promotes clean energy and better jobs.
Sidney Poitier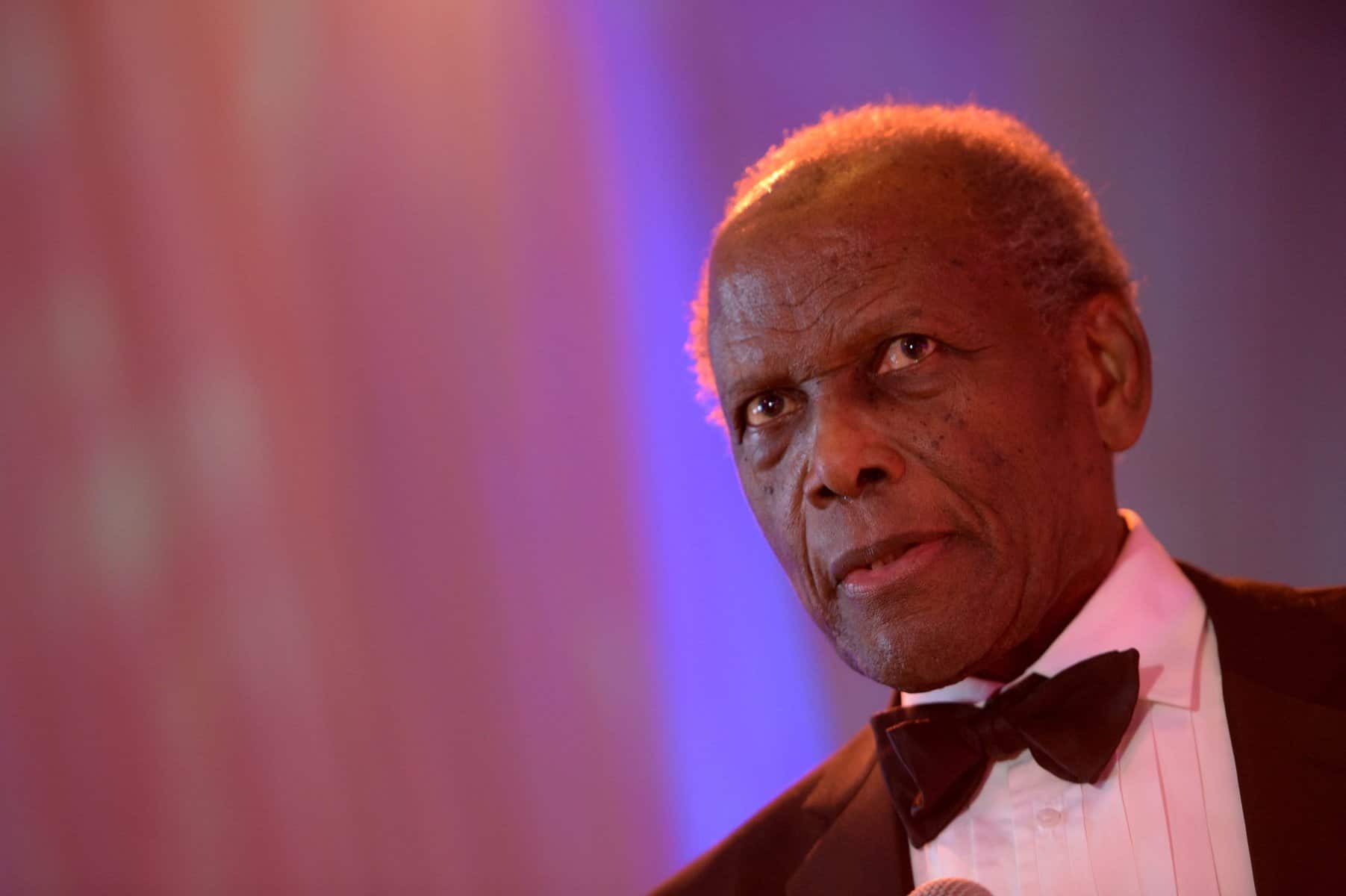 Credit: Jason Kempin via Getty Images for The Brigitte and Bobby Sherman Children's Foundation
Sir Sidney Poitier was a legend in the film industry. An actor, director and diplomat, he is best known for being the first black person to win the Academy Award for Best Actor. Beginning in the early 1950s and continuing for 20 years, Poitier was the top African-American actor in Hollywood. His career – which he created without any precedent or model – helped change many racial attitudes that had persisted in the United States for centuries. Poitier built bridges and opened doors for countless artists who followed him.
Beverly Poitier-Henderson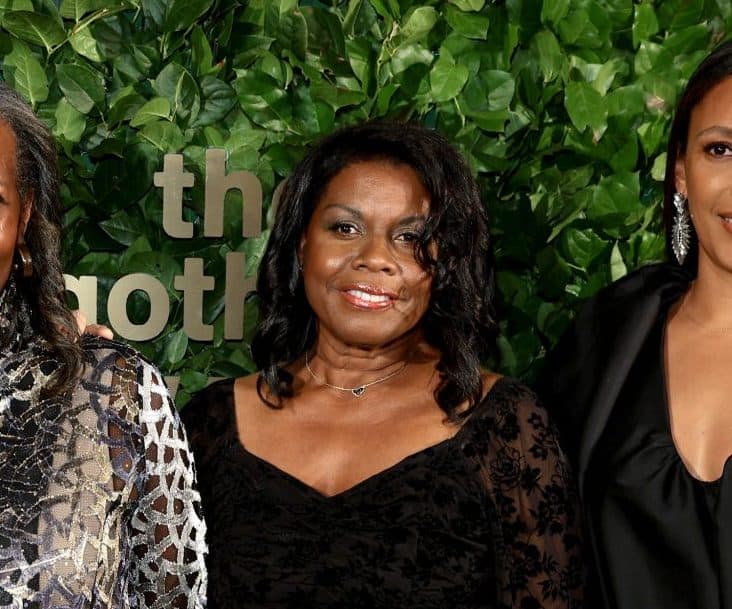 Credit: Dimitrios Kambouris via Getty Images for The Gotham Film & Media Institute
Beverly Poitier-Henderson is Sidney's eldest daughter, though she never followed in her father's footsteps in the acting world, instead penning the 2001 novel "Nana". She also makes custom jewelry composed of various rocks, gems, metals, and clays. Her line is called Poitier-Henderson, inspired by two influential men in her life: her father and her high school sweetheart turned husband.
Tim Healy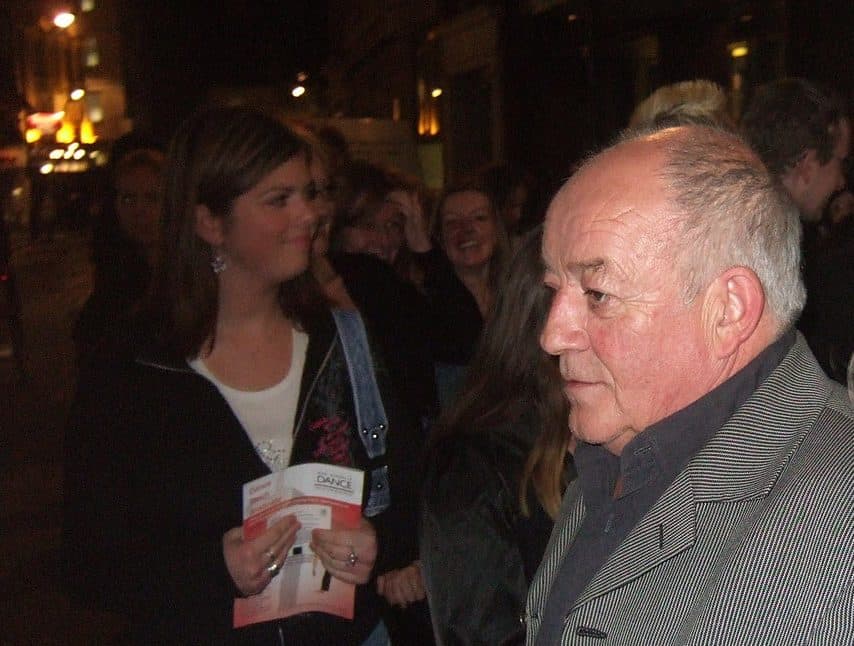 Credit: Ben Sutherland via Wikimedia
Actor Tim Healy was born on January 29, 1952 in Newcastle upon Tyne, England. He is an actor known for playing Dennis Patterson in the comedy-drama series Auf Wiedersehen, Pet, Les/Lesley Conroy in the comedy series Benidorm and Gastric in the comedy series Still Open All Hours.
Matt Healy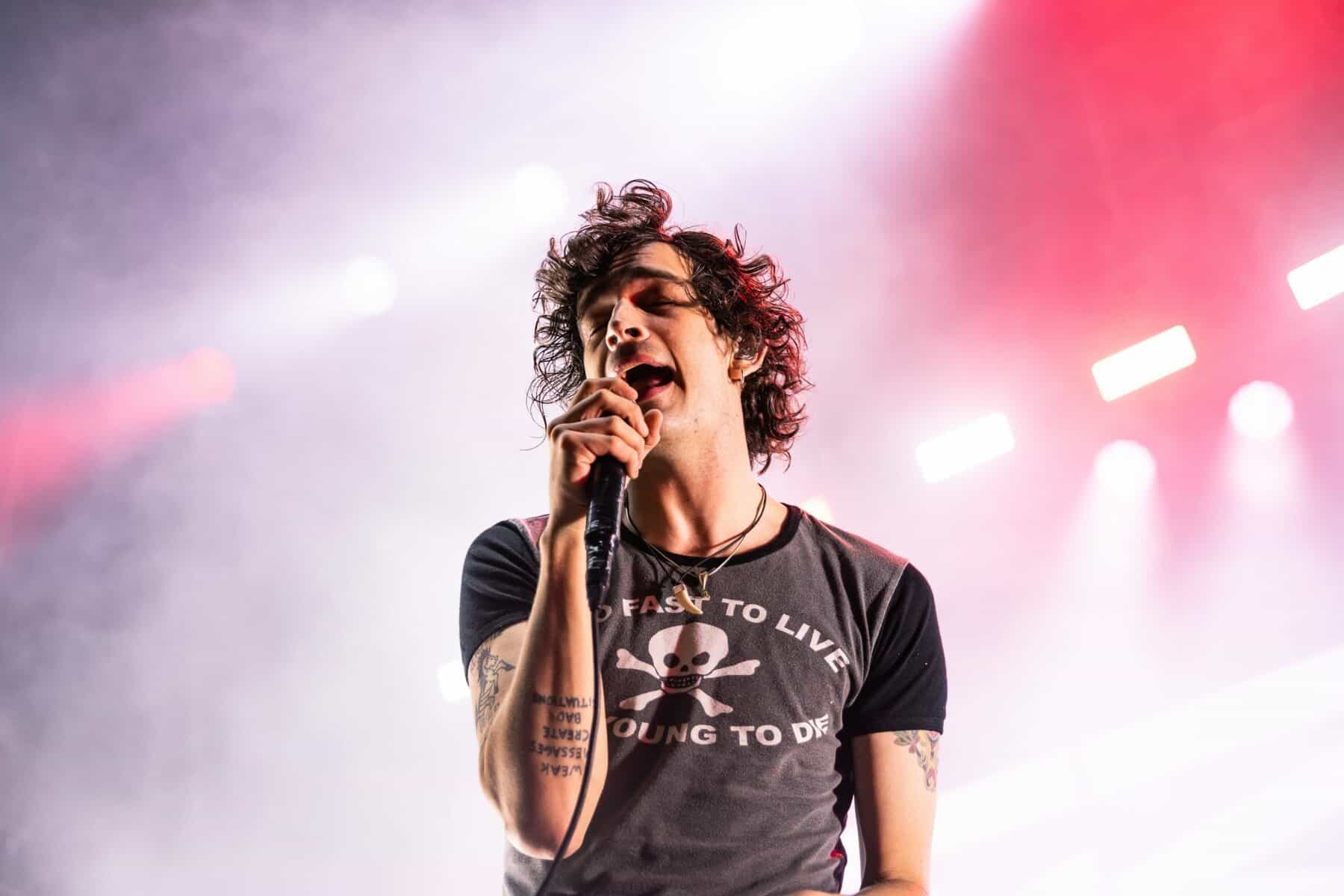 Credit: Mackenzie Sweetnam via Getty Images
However, Tim's son – 33-year-old Matty Healy – chose a different path to stardom. Matty is best known as the lead singer, guitarist, and pianist for the Manchester-based indie rock band The 1975. The band has toured Europe and America and performed at the Royal Albert Hall in London. They have also won awards from the UK's annual music Q Awards and the Brit Awards.
Bill Gates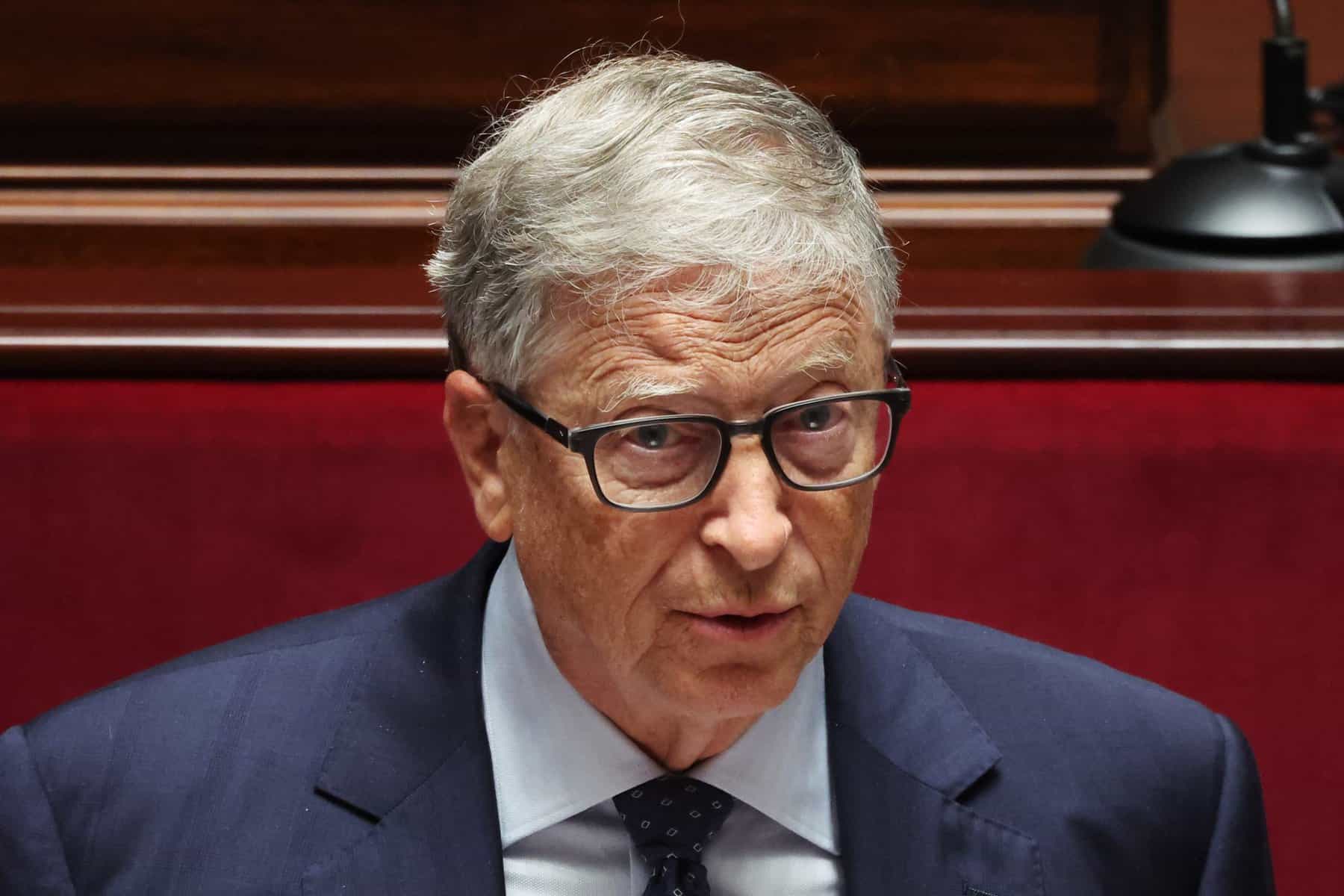 Credit: Kim Hong-Ji – Pool via Getty Images
Bill Gates—the co-founder of software giant Microsoft—is one of the richest men in the world, with a net worth of over $100 billion. In February 2014, Gates announced that he was stepping down as Microsoft 's chairman to focus on charitable work at his foundation, the Bill and Melinda Gates Foundation.
Jennifer Gates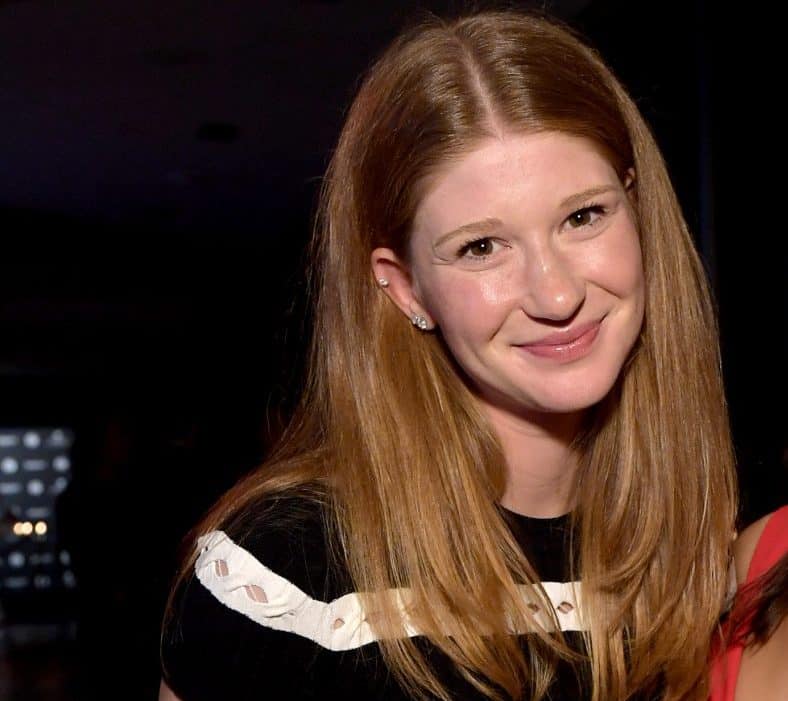 Credit: Ben Gabbe via Getty Images for New York Empire GCL Team
Gates' eldest daughter, 26-year-old Jennifer, whose hobbies include horse-riding and showjumping, is currently enrolled as a medical student at the Icahn School of Medicine at Mount Sinai in New York City and hopes to become a paediatrician. "I was born into a huge situation of privilege," Jennifer told Sidelines magazine in 2020, "and I think it's about using those opportunities and learning from them to find things that I'm passionate about and hopefully make the world a little bit of a better place."
Gene Kelly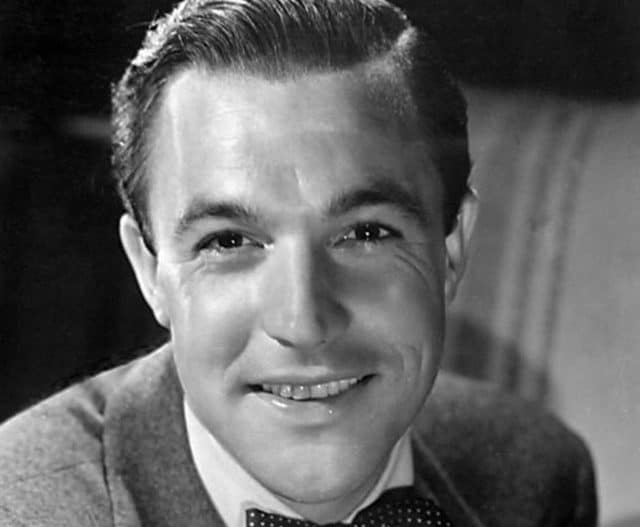 Gene Kelly transformed cinema in the 40s and 50s with his lively choreography, often a hybrid of ballet, tap and modern dance. His most famous films were An American in Paris (1951) and Singin' in the Rain (1952), but he also directed the movie musical Hello, Dolly! (1969) starring Barbra Streisand. At the height of his fame, he hosted spectacular weekly parties at his Beverly Hills mansion.
Kerry Kelly Novick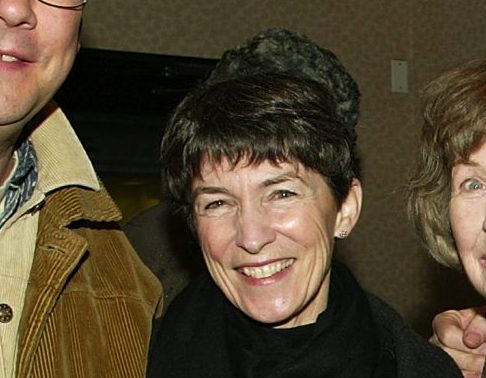 Credit: Scott Gries via Getty Images
Gene Kelly married three times and had three children, welcoming his eldest, Kerry Kelly Novick, in 1942. "My father was ordinary," she has said of her upbringing. "He and I would go get bagels and then head to the hardware store." She became a psychoanalyst with a career spanning nearly six decades. Along with her husband, who is also a psychologist, she penned the book Emotional Muscle: Strong Parents, Strong Children.
Arnold Schwarzenegger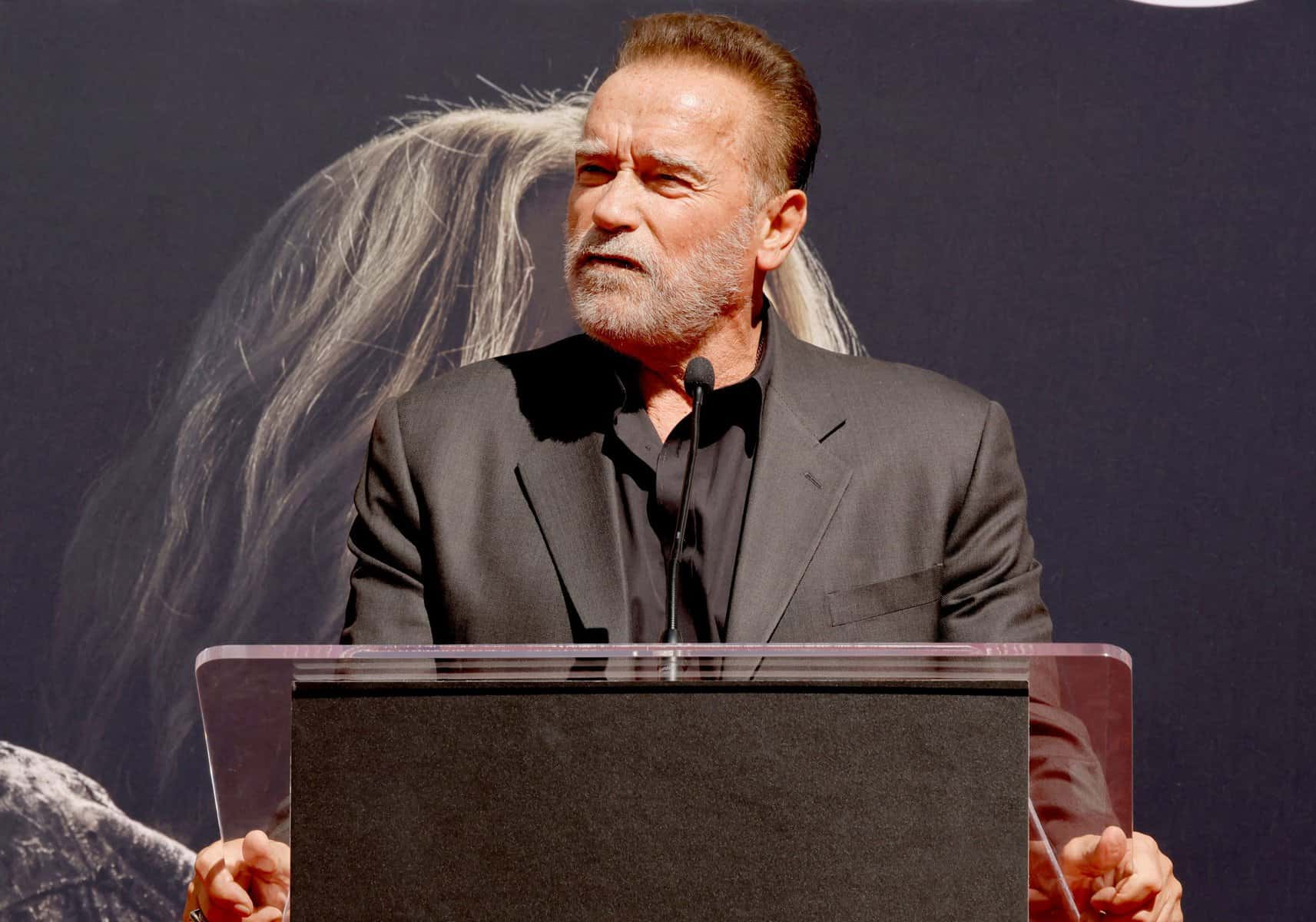 Credit: Kevin Winter via Getty Images
Variously nicknamed the 'Austrian Oak', 'Arnie' and 'The Governator', Arnold Schwarzenegger first became a boydbuilder at the age of 15. After winning the title Mr Universe at the age of 20, he left his native Austria and moved to Los Angeles. He shot to Hollywood fame with roles in the Terminator franchise, Commando and Predator. Schwarzenegger even became Governor of California from 2003 to 2011. His 1986 marriage to Maria Shriver, the niece of John F Kennedy, fell apart after it was revealed Schwarzenegger had a secret family with their housemaid.
Katherine Schwarzenegger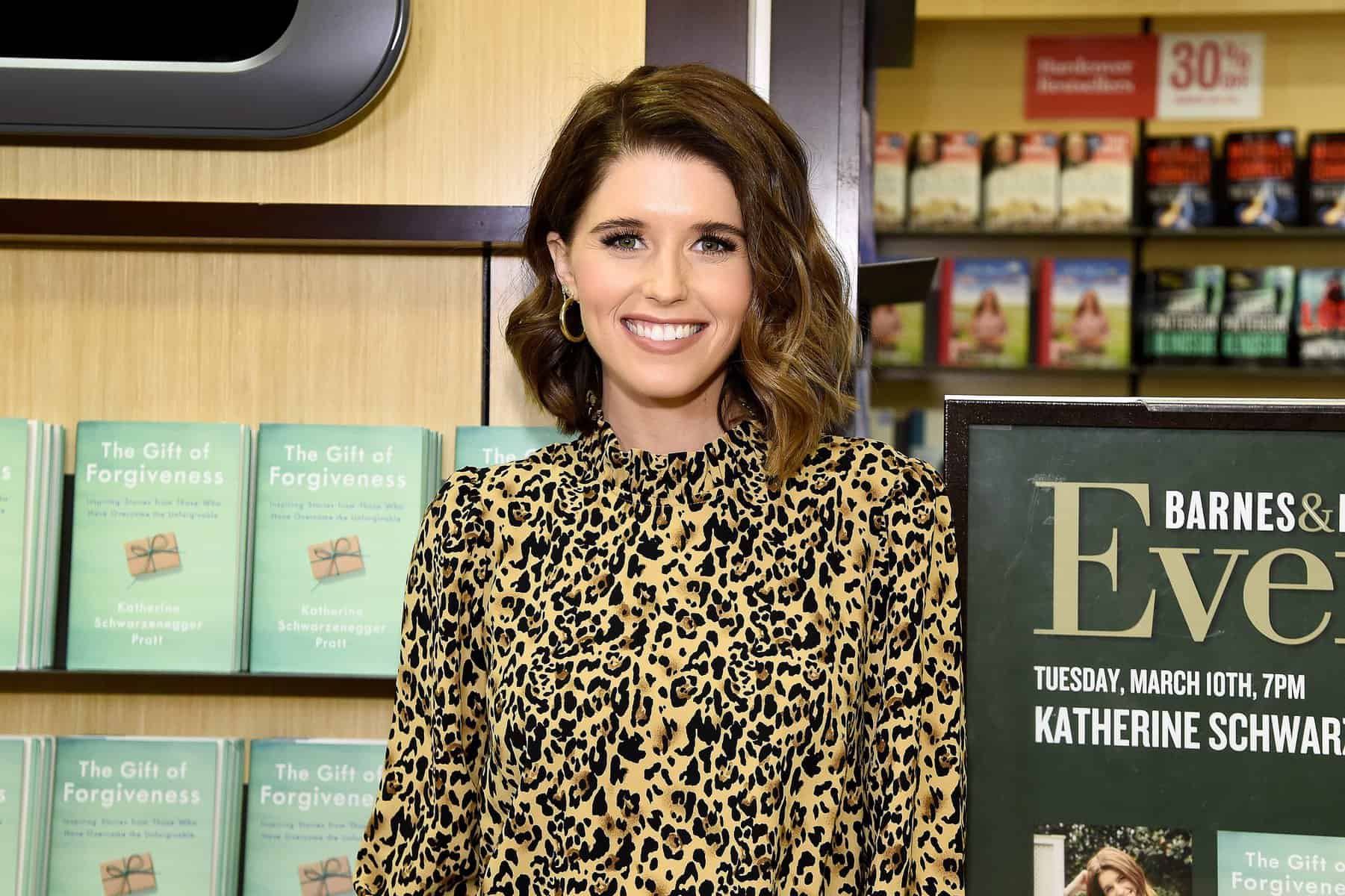 Credit: Jamie McCarthy via Getty Images
Katherine is the eldest child of Arnold Schwarzenegger and Maria Shriver. Katherine suffered from severe body image issues as a child and shunned the limelight. She graduated from the University of Southern California in 2012 and used her childhood experiences to become a self-help author. Her titles include Rock What You've Got: Secrets to Loving Your Inner and Outer Beauty from Someone Who's Been There and Back; I Just Graduated . . . Now What?; and The Gift of Forgiveness: Inspiring Stories from Those Who Have Overcome the Unforgivable.
Ran Laurie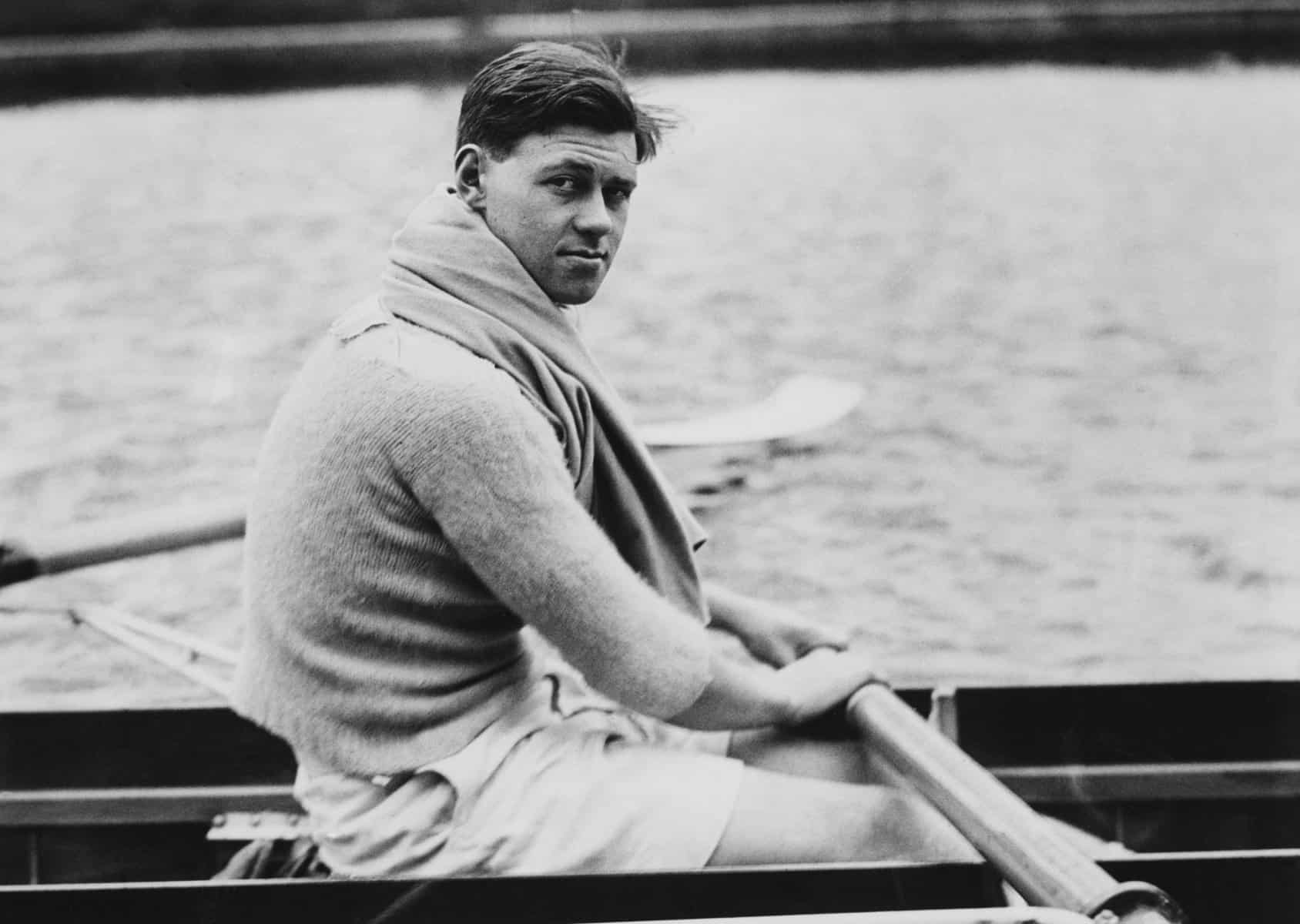 Credit: Fox Photos/Hulton Archive via Getty Images
The Olympic champion William George Ranald 'Ran' Mundell Laurie was born on May 4, 1915. While studying at Selwyn College, Cambridge in the 30s, he helped his university to victory in three consecutive Boat Races, and he later won a gold medal at the 1948 Olympics in London. He also triumphed at the Henley Regatta, eventually becoming a steward and umpire at the event. He and his partner Jack Wilson were heralded as the greatest British rowers of their generation.
Hugh Laurie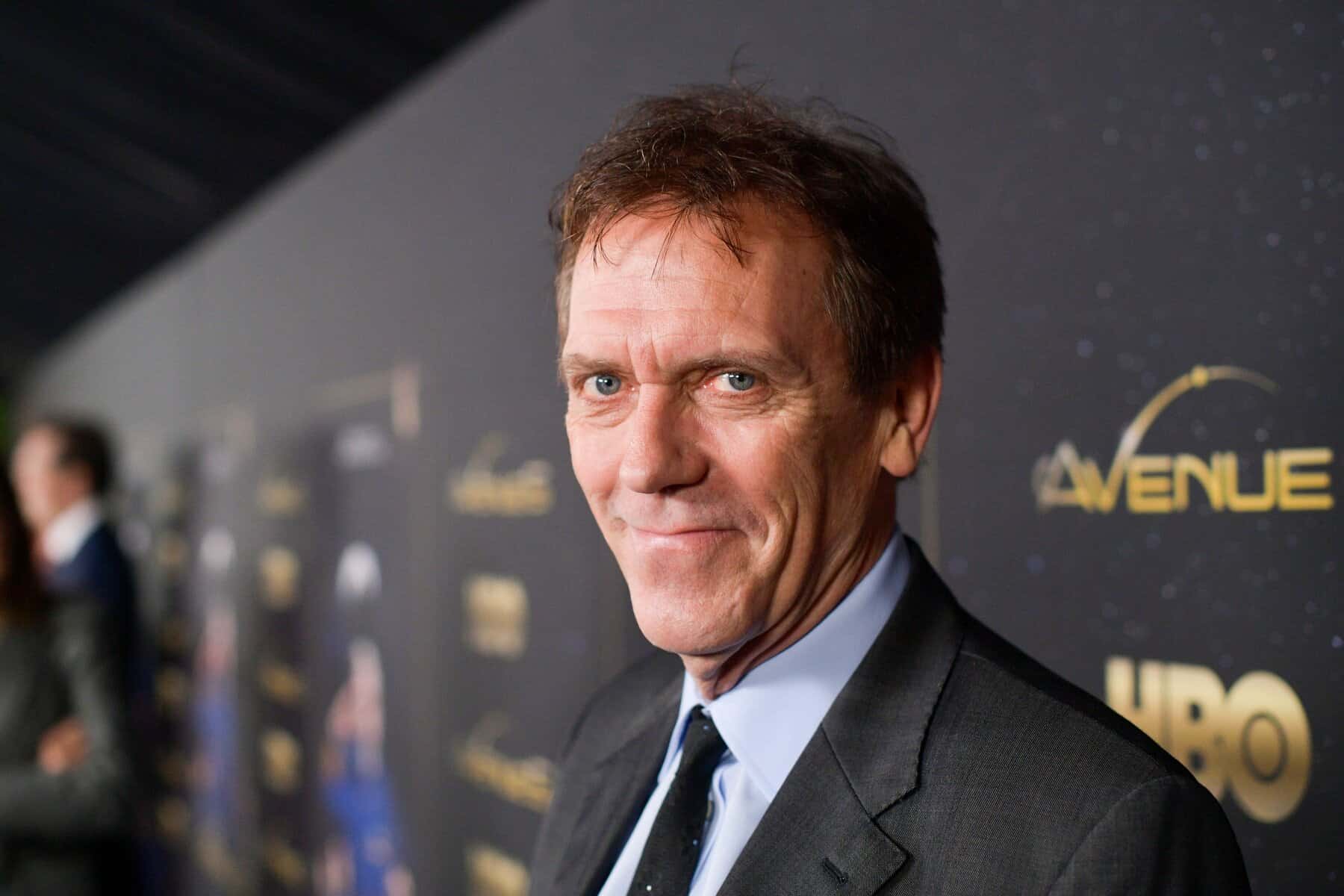 Credit: Matt Winkelmeyer via Getty Images
During his later career as a doctor, Ran Laurie had four children with his wife Patricia Laidlaw. Their youngest, Hugh Laurie, was born in 1959. Like his father, Hugh studied at Selwyn College and rowed for Cambridge in the Boat Race – but his team lost. Pivoting from a potential career as an Olympian, Hugh teamed up with Stephen Fry to form one of Britain's best-loved comedy duos. Roles in Jeeves and Wooster, Blackadder and House have made Hugh Laurie a household name.
Paul McCartney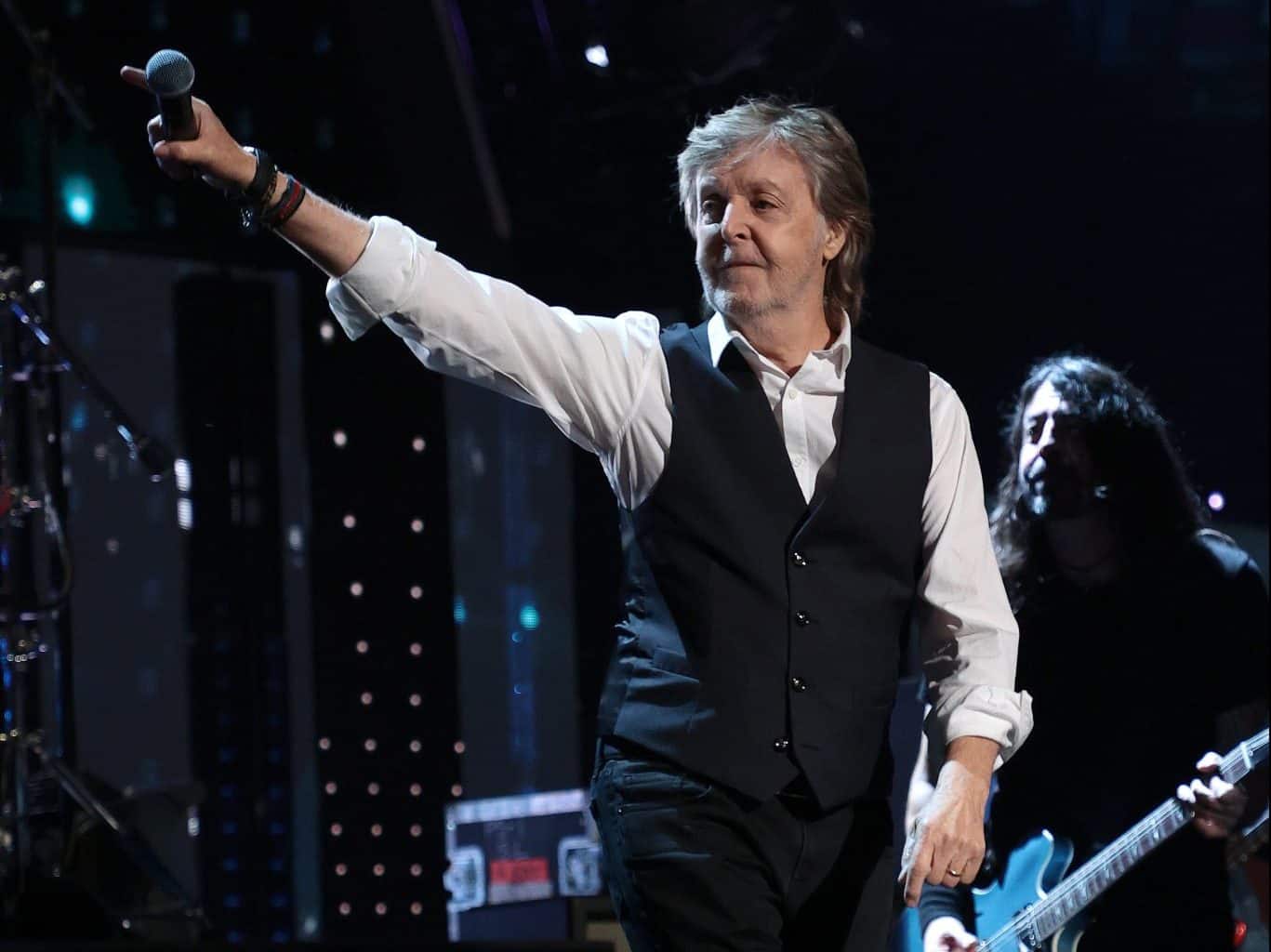 Credit: Dimitrios Kambouris via Getty Images for The Rock and Roll Hall of Fame
Nicknamed the 'cute Beatle', Sir Paul McCartney was the band's bass guitarist, and his vocal and song-writing abilities helped him become the group's unofficial leader. His writing credits include Yesterday, Eleanor Rigby and Blackbird. He launched a solo career in 1980 and has become of of the wealthiest stars in the music industry. With an Academy Award, an Emmy and 18 Grammys to his name, he was knighted in 1997. McCartney wedded Linda McCartney (née Eastman), who passed away in 1998 after a battle with breast cancer.
Mary and Stella McCartney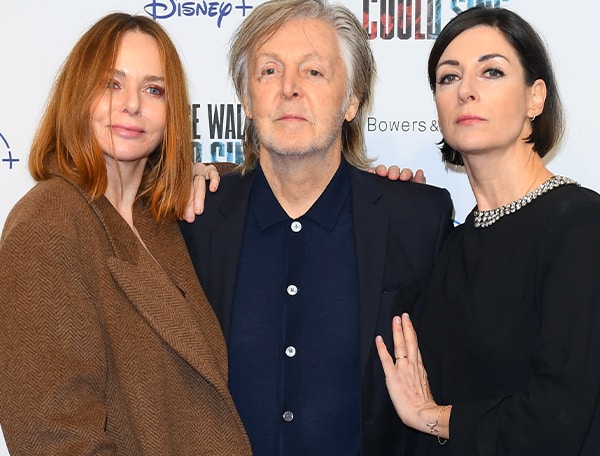 Credit: Joe Maher/Getty Images
When Linda married Paul McCartney, she brought along her daughter from a previous marriage: Heather, born in 1962. She was soon formally adopted by Paul and raised alongside three siblings, all of whom have had completely different careers. Stella McCartney is a famed designer; Mary Anna McCartney hosts a vegan cookery show; and James McCartney is a musician. Heather, in contrast, is a professional potter, with a line named the Heather McCartney Houseware Collection.
Al Gore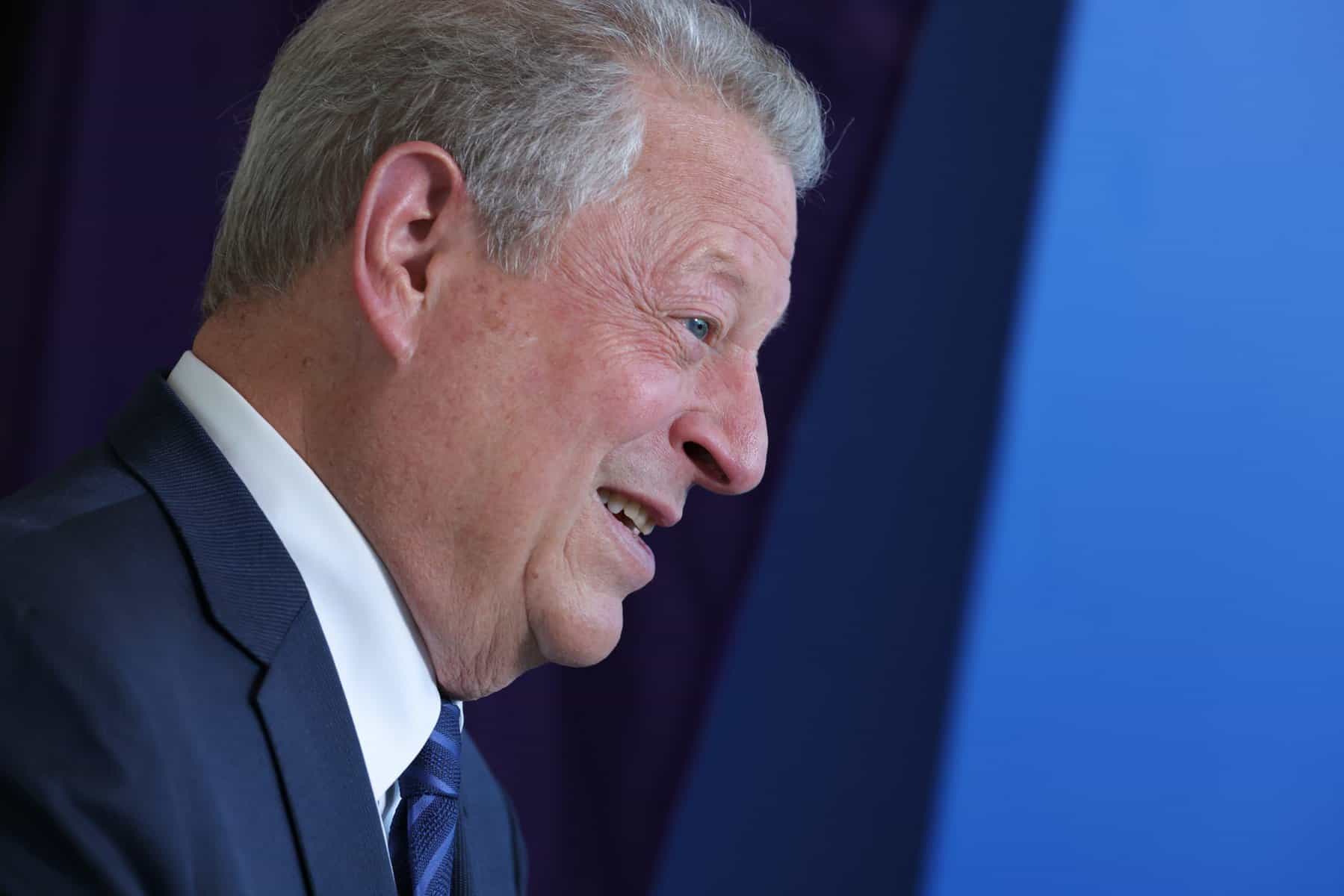 Credit: Sean Gallup via Getty Images
Al Gore is a politician and environmentalist who became Bill Clinton's vice president in 1993. Despite a failed run in the 2000 presidential election, he remained an elected official for 24 years. His long-time campaigns over climate change earned him a Nobel Peace Prize in 2007, and he currently leads the Climate Reality Project. He has also worked as a senior advisor to Google, a director at the World Resources Institute and a visiting professor at various universities.
Kristin Gore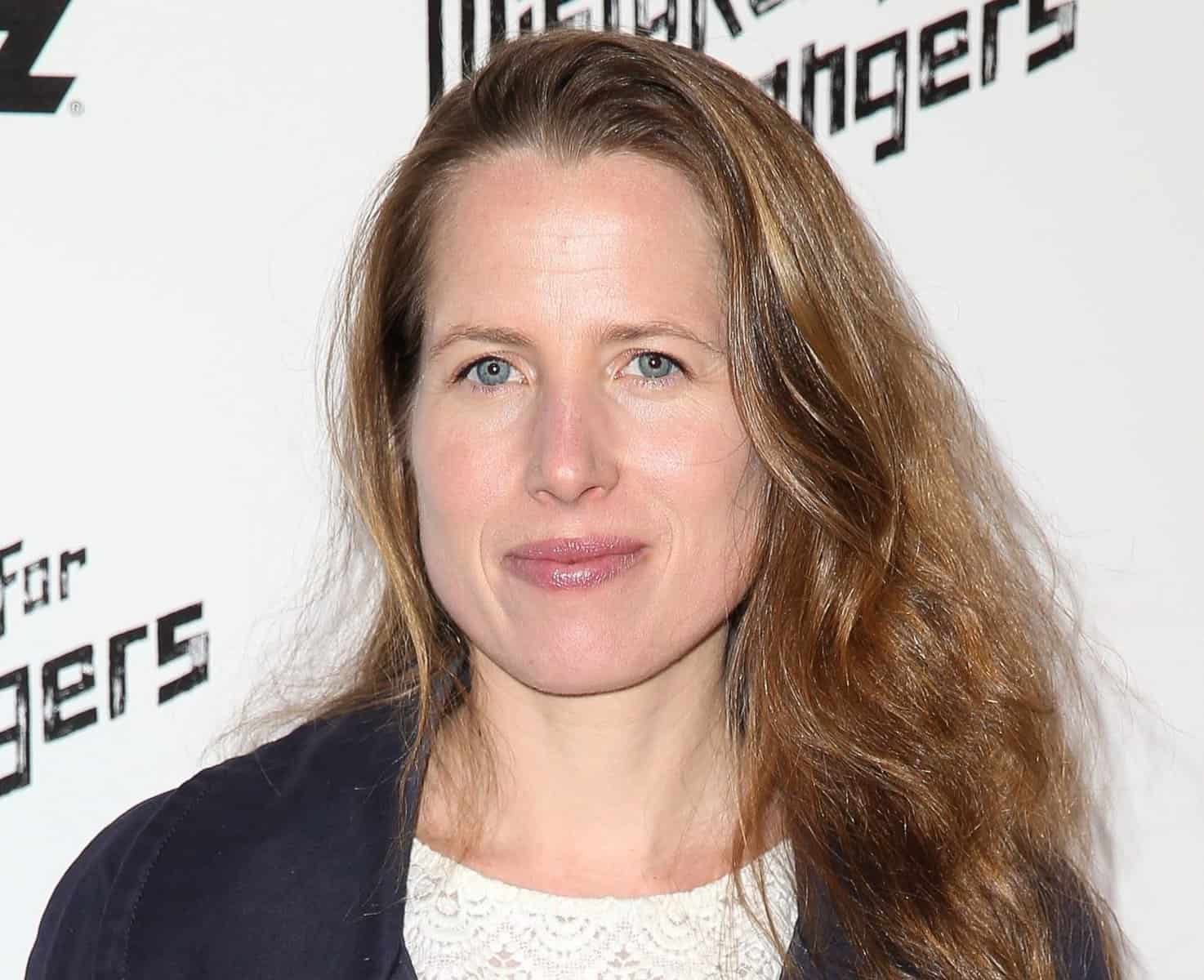 Credit: Imeh Akpanudosen via Getty Images
Al Gore had four children with his wife Tipper: Kristin, Karenna, Sarah and Albert III. Born in Carthage, Tennessee in 1977, Kristin Gore studied at the National Cathedral School in Washington, DC and then Harvard University. She became the only woman on the literary board of the Harvard Lampoon, and after graduation, she became a screenplay writer and novelist. She wrote sketches for Saturday Live and joined the writing team for the animated show Futurama. Her three novels are named Sammy's Hill, Sammy's House and Sweet Jiminy. The 2015 movie Accidental Love is based on Sammy's Hill.
Jules Kroll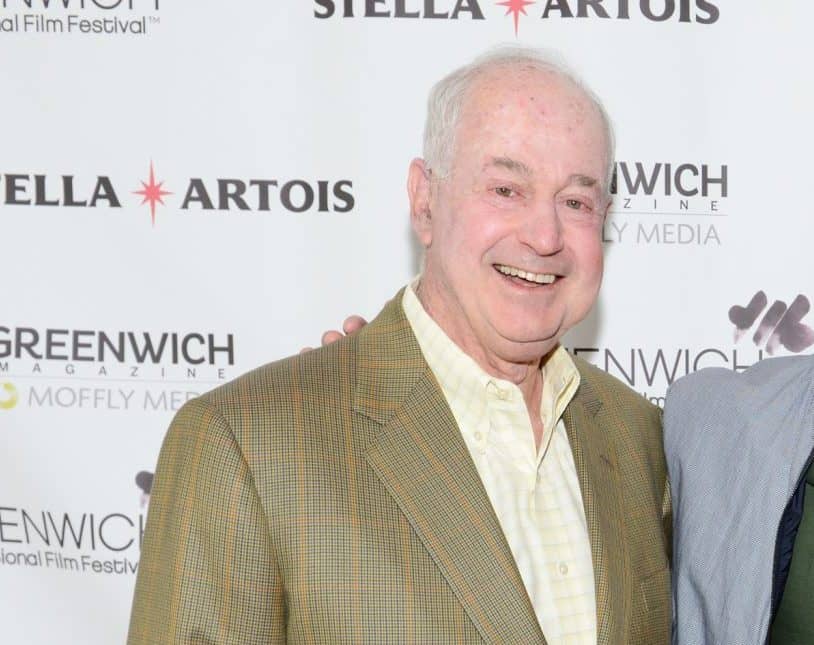 Credit: Noam Galai via Getty Images for GIFF
Jules Kroll was born in Bayside, Queens in 1941. He started out as a campaign worker for Robert F Kennedy, but he later founded Kroll Inc., a company that pioneered new methods for investigating financial crime. This 81-year-old billionaire has four children, including Jeremy Kroll, who now runs K2 Intelligence.
Nick Kroll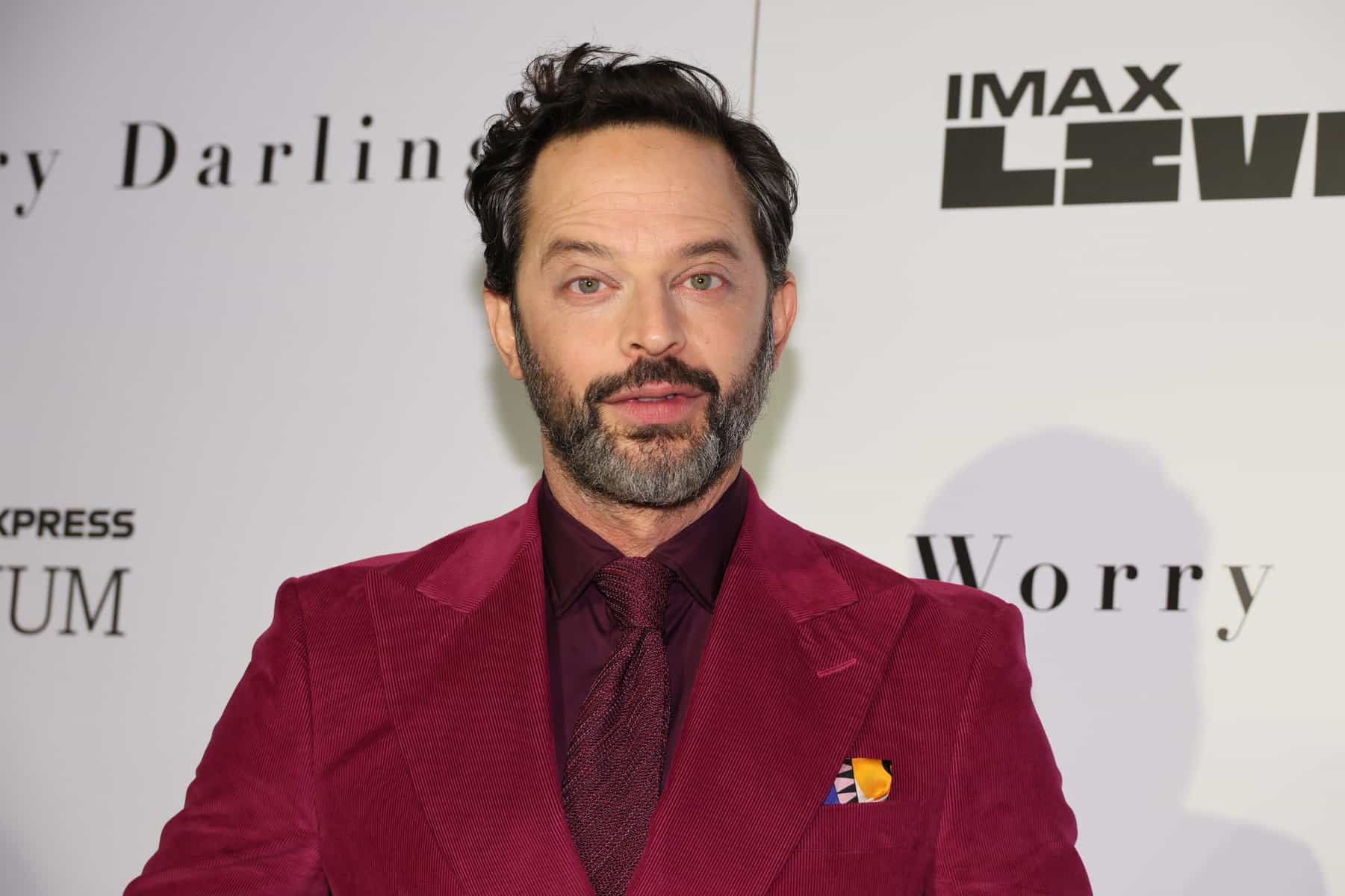 Credit: Dia Dipasupil via Getty Images
44-year-old Nick Kroll is the youngest of Jules Kroll's four children. This comedian is known for creating and starring in the the animated show Big Mouth, the sketch-based Kroll Show and The League. He has been reticent about his extremely wealthy family, and in a 2015 sketch with John Mulaney, he made fun of elite society, saying: "I'm so sick of the one percent. I want whole milk."
Minnie Riperton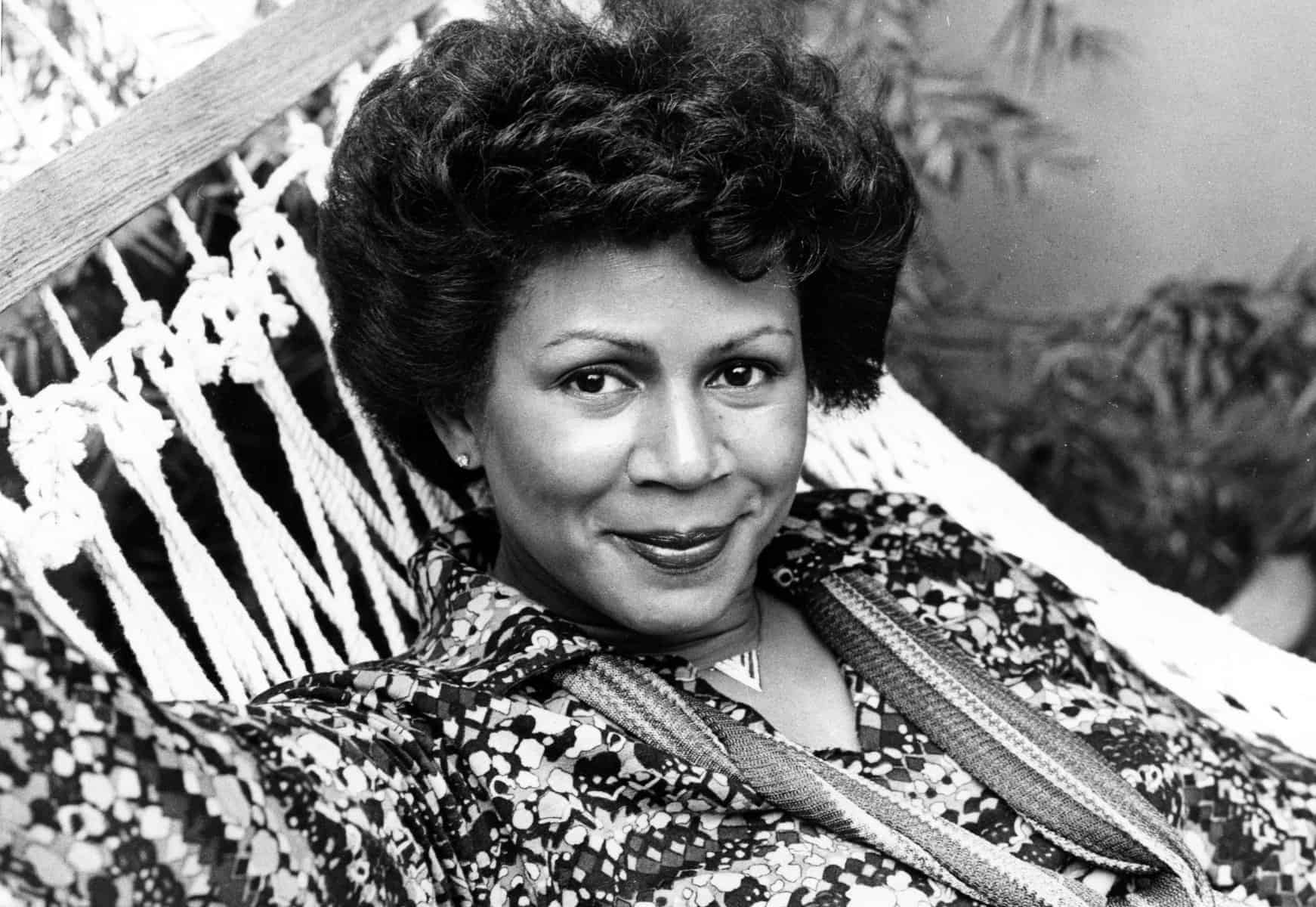 Credit: Michael Ochs Archives via Getty Images
The American singer Minnie Riperton was born on November 8, 1947, and became renowned for her astonishing four-octave soprano vocal range and her whistle register. She was originally the lead singer for a girl band named The Gems. Her 1975 single Lovin' You took the Number One spot on the Billboard Hot 100. In 1976, Rudolph was diagnosed with terminal breast cancer but she continued to perform, record and go on tour. She died in 1979 at the age of 31.
Maya Rudolph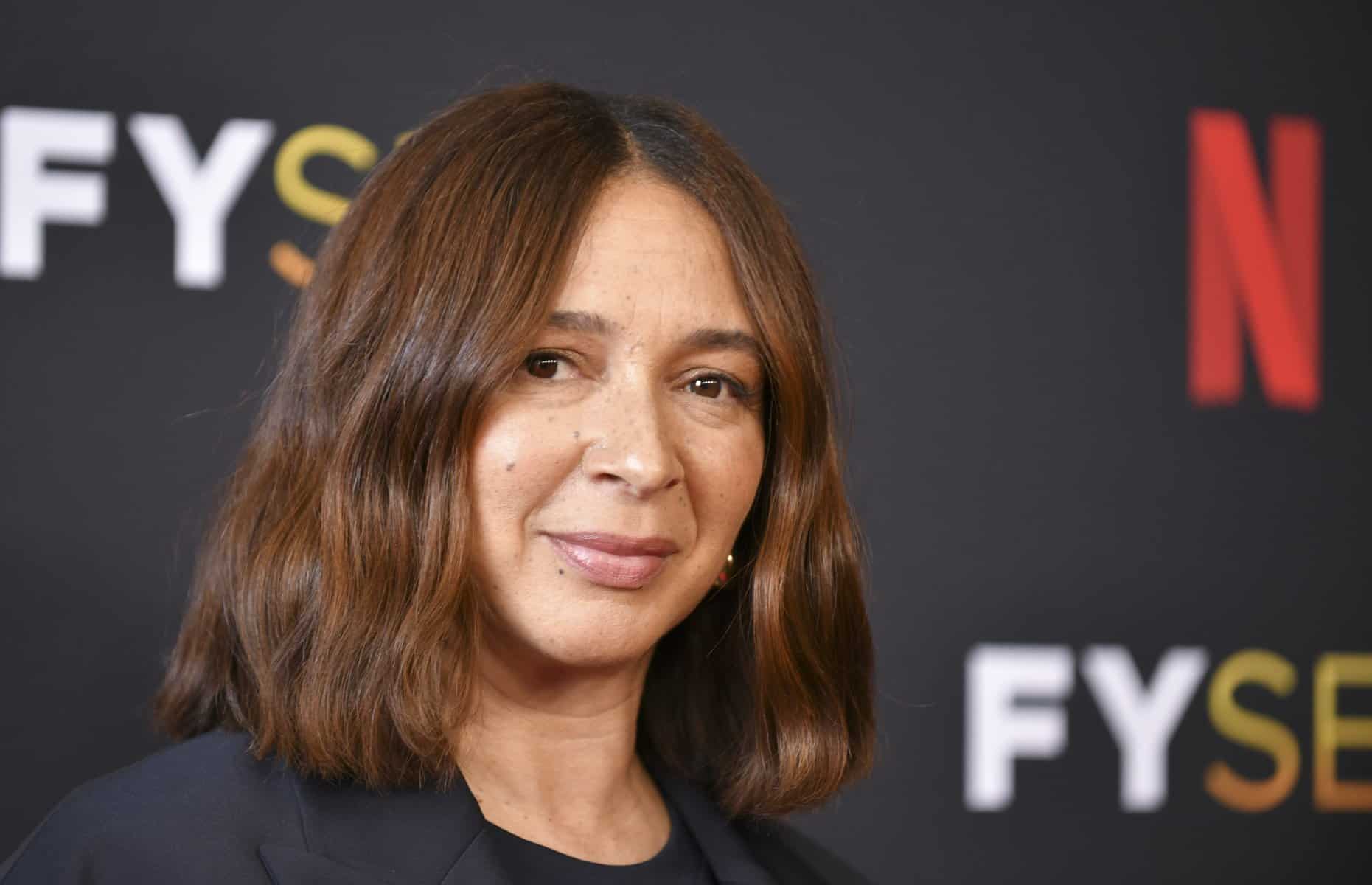 Credit: Rodin Eckenroth via Getty Images
Minnie Riperton was survived by her husband, the music producer Richard Rudolph, and their two children Marc (born in 1968) and six-year-old Maya (born in 1972). Maya Rudolph was raised in Los Angeles and studied photography at the University of California. She became a backing singer in the late 90s, but then found her talent as a comedian, joining the cast of Saturday Night Live. She has featured in various comedy movies including Grown Ups, Bridesmaids and Disenchanted.
Judith Love Cohen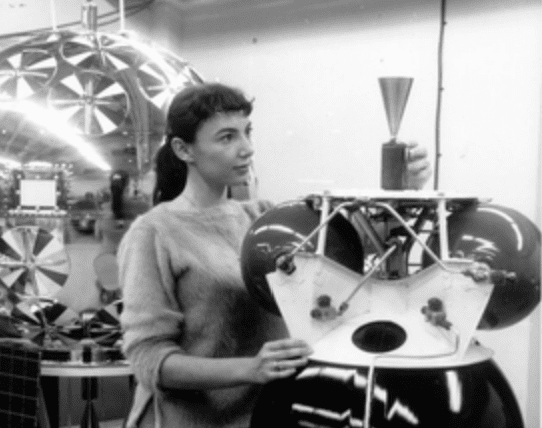 Born in Brooklyn in 1933, Judith Love Cohen was an aerospace engineer. As a schoolchild, her classmates paid her to complete their maths homework. In 1952, she became a junior engineer at North American Aviation. She helped to build the computer on the Apollo Lunar Module, which saved the lives of the Apollo 13 crew after an oxygen tank explosion. She later created a publishing company that focused on encouraging girls to enter STEM careers, as well as educating children about the environment.
Jack Black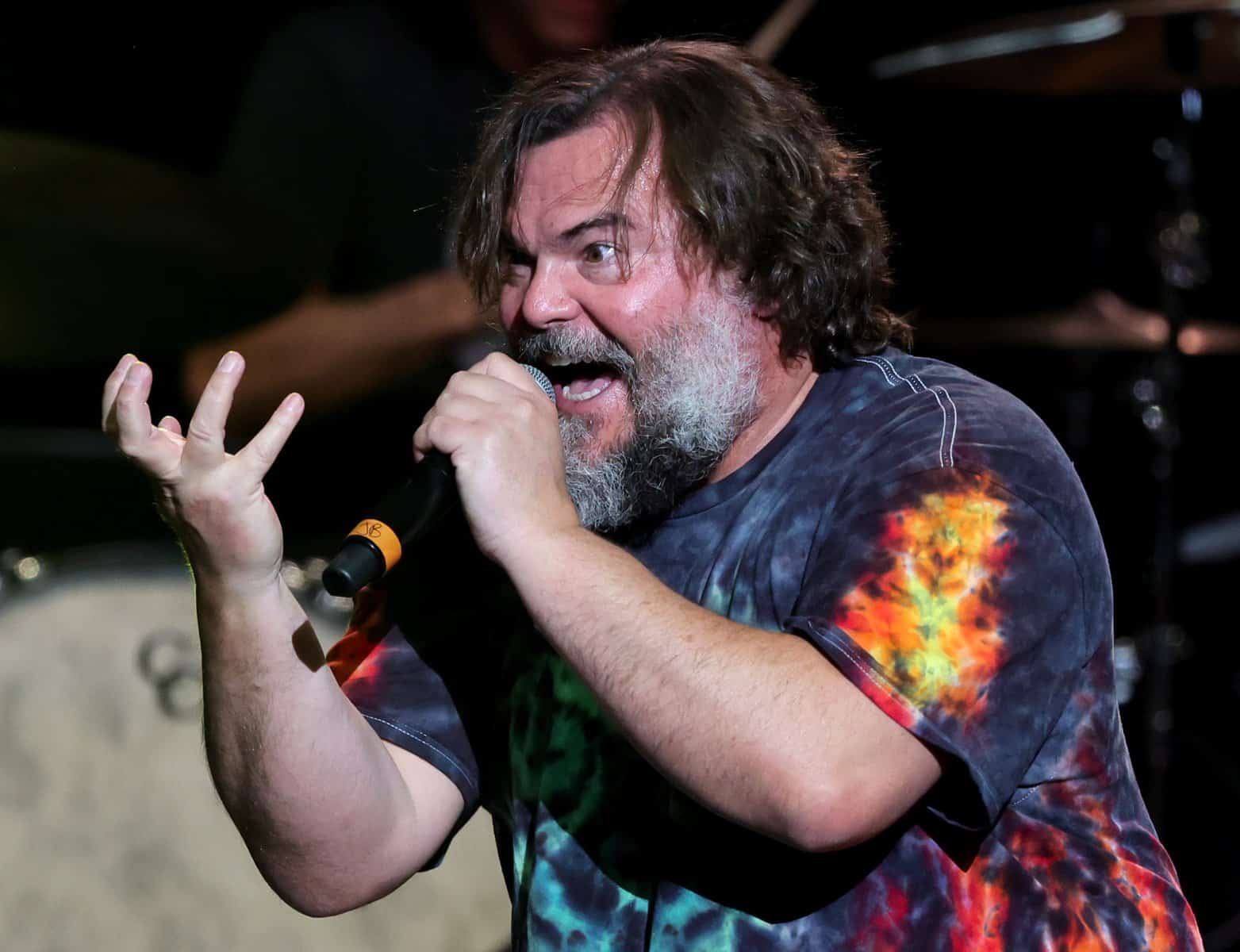 Credit: Ethan Miller via Getty Images
Judith Love Cohen was initially married to the engineer Bernard Siegel, with whom she had three children, including the scientist Neil Siegel. In her second marriage to Tom Black, she had one son: the Hollywood star and musician Jack Black. He has starred in High Fidelity, Shallow Hal and School of Rock, and he voices the lead character in the Kung Fu Panda franchise.
David Attenborough
Credit: Aaron Chown – WPA Pool via Getty Images
Sir David Attenborough boasts an eight-decade career as a broadcaster and writer, with a particular focus on the natural environment. He is known for narrating countless natural history documentaries for the BBC, a role he continues to this day at the age of 96. He formerly served as the director of programming for BBC Television.
Susan Attenborough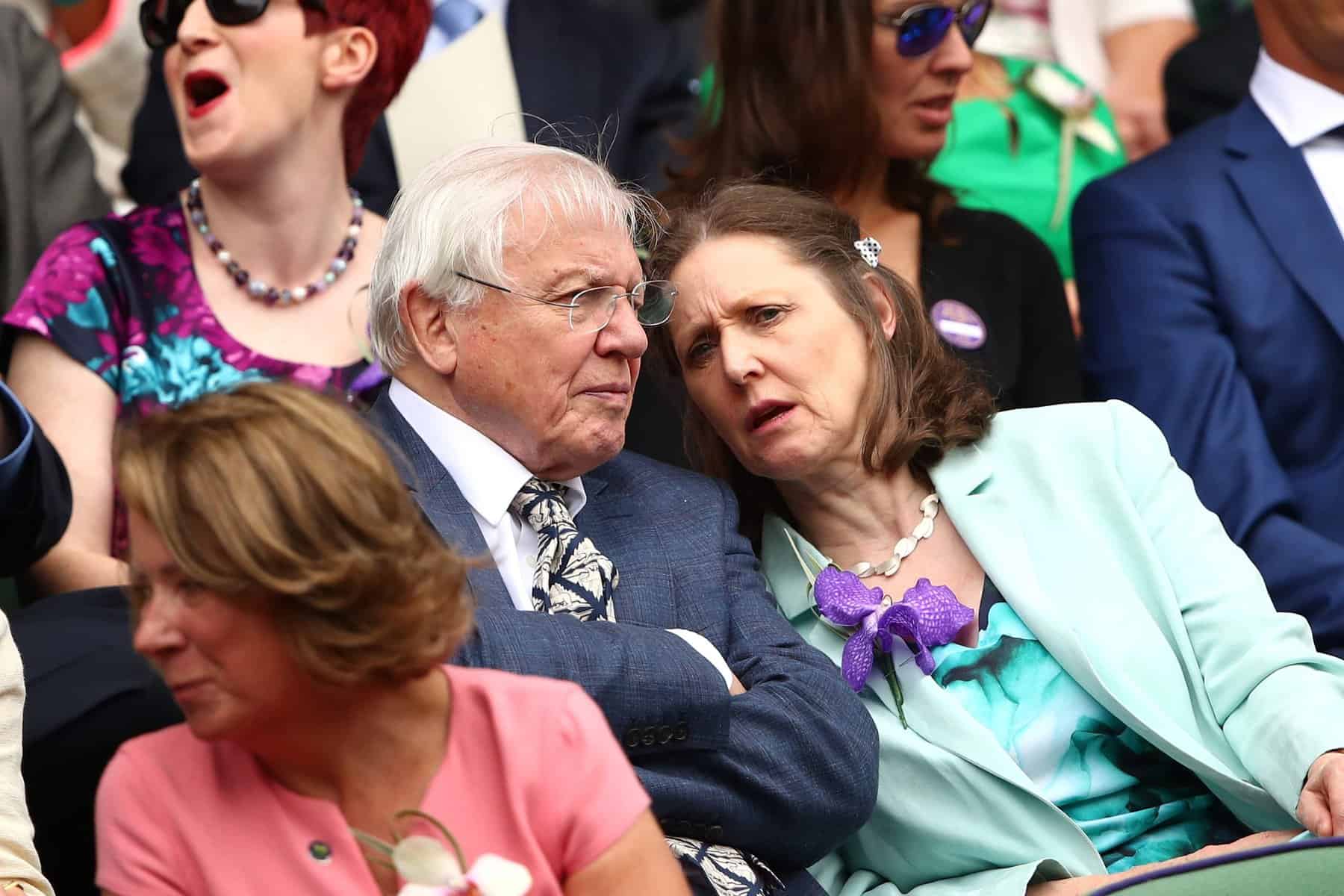 Credit: Clive Brunskill via Getty Images
David Attenborough himself comes from a famous and multitalented family: his father Frederick was a noted academic, and his late brothers Richard and John were an actor and a motor industry executive respectively. Likewise, David's daughter Susan was given the freedom to find her own way in life. She became a primary school headmistress and has largely avoided the limelight around her famous father.
Cuba Gooding Sr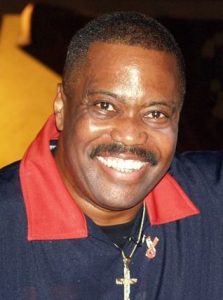 Cuba Gooding Sr got his unusual name from a family tragedy. His father, Dudley MacDonald Gooding, moved from Barbados to Cuba where he met his first wife, who was killed in a politically motivated attack. He promised his wife on her deathbed that his first child would be named Cuba. His son Cuba Gooding, born in 1944, became the lead singer of soul group The Main Ingredient, with Top 10 hits including Everybody Plays the Fool.
Cuba Gooding Jr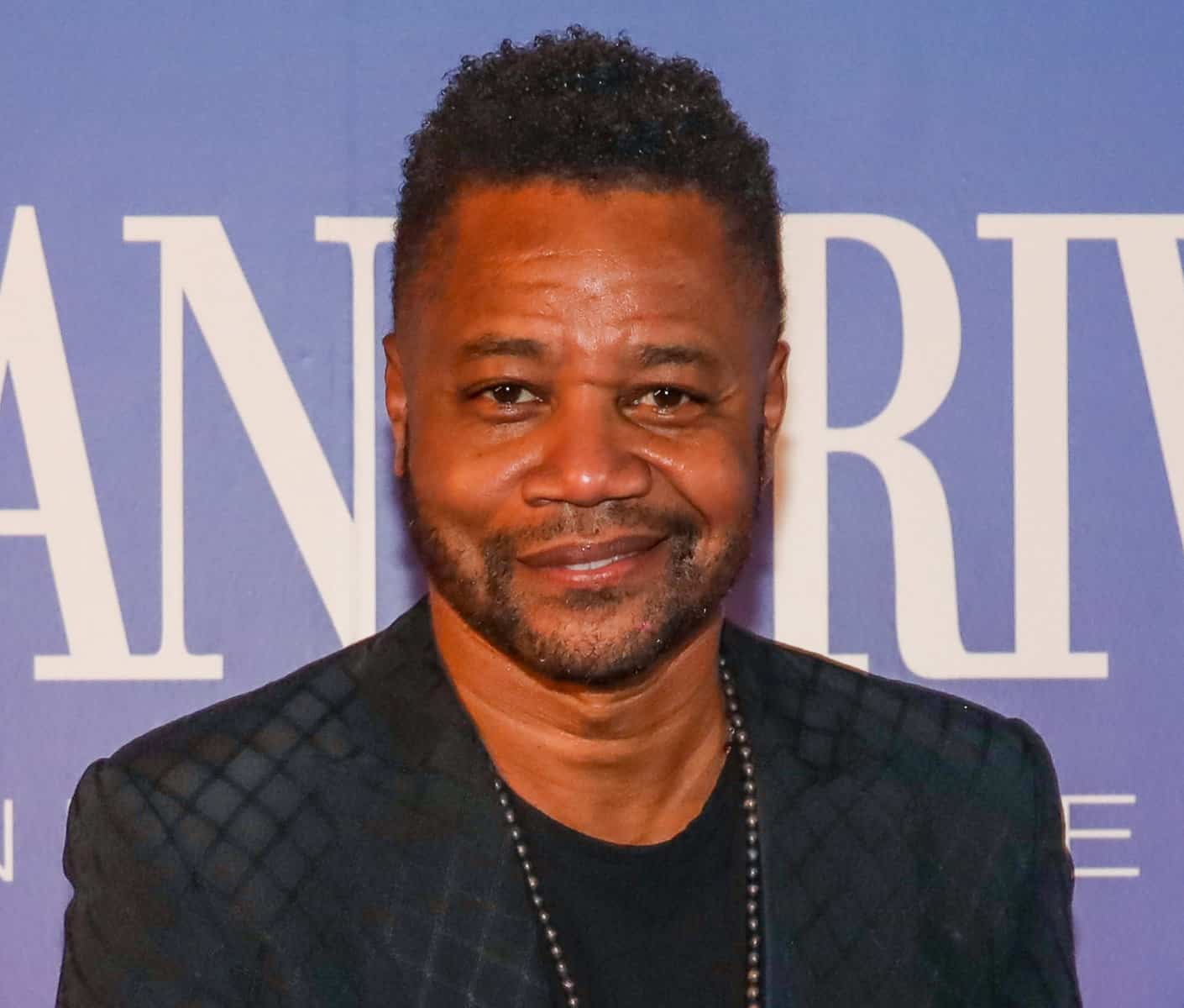 Credit: Thaddaeus McAdams via Getty Images for Ocean Drive
Cuba Gooding Sr's son, Cuba Gooding Jr, was raised by his mother in Los Angeles. He found his breakthrough role in Boyz n the Hood (1991), and he later won an Academy Award for starring in Jerry Maguire (1996). A favourite of Ryan Murphy, he played O.J. Simpson in American Crime Story and Matt Miller in American Horror Story: Roanoke.
Laura Wilson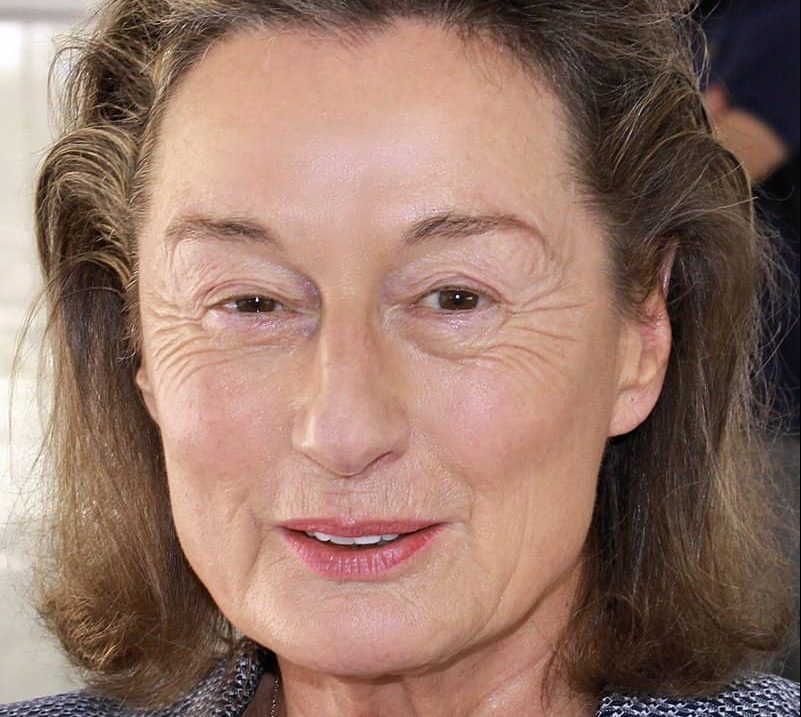 Credit: Larry D. Moore via Wikimedia Commons
Laura Wilson is an acclaimed photographer, with published collections including Watt Matthews of Lambshead (1989) and Hutterites of Montana (2000). She began to hone her photography skills after marrying Robert Wilson, moving to Dallas, Texas and becoming a mother to three boys. "I had majored in painting in college," she noted. "But with three little boys underfoot, I didn't have time to lift a paintbrush. Then a friend gave me a camera. I realized at once that the boys were perfect subjects."
Owen Wilson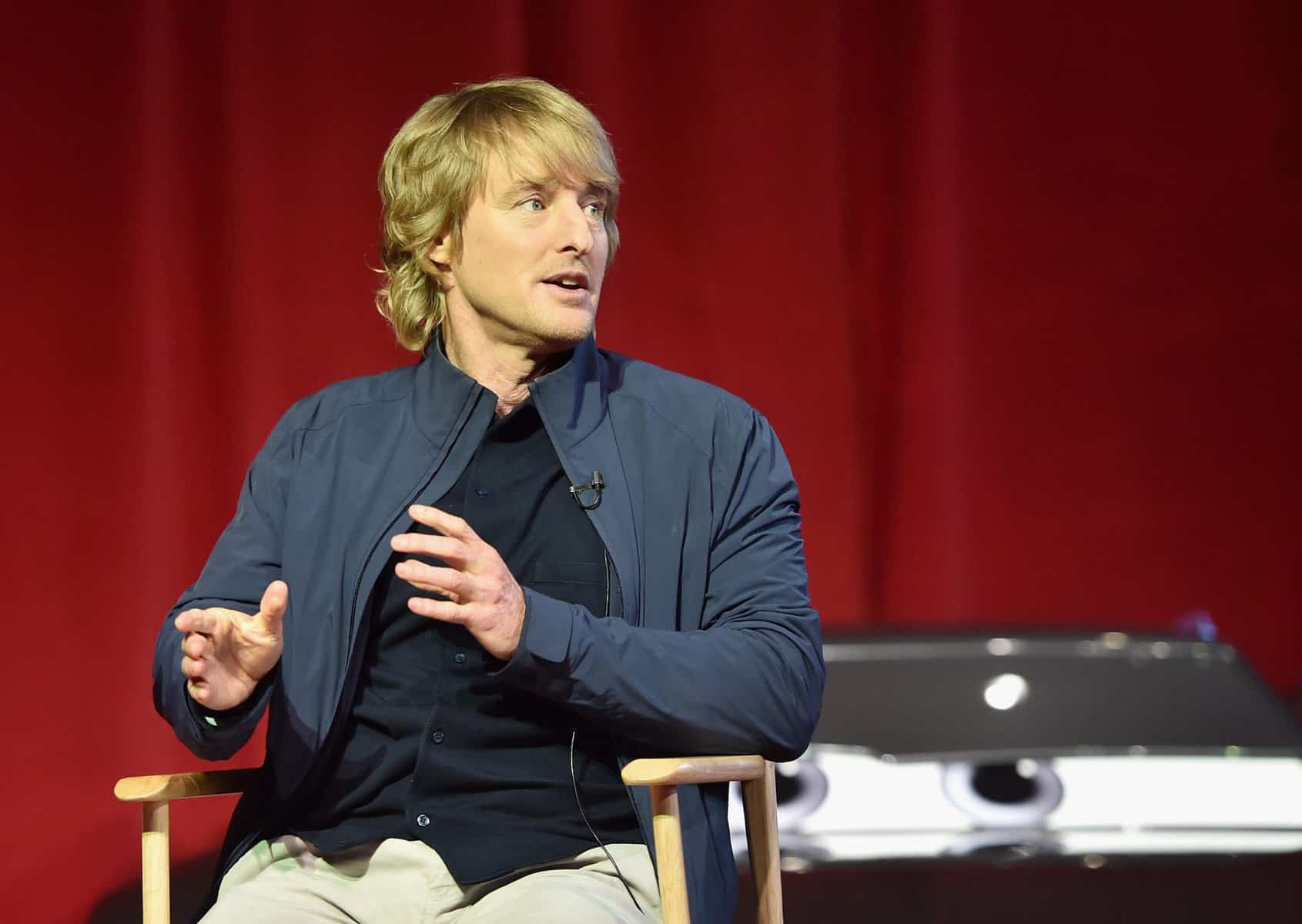 Credit: Alberto E. Rodriguez via Getty Images for Disney
Owen Wilson, born in 1968, has said that his mother's photography made him accustomed to the limelight from a very early age. He studied at the New Mexico Military Institute and the University of Texas at Austin, where he became room-mates with Wes Anderson. This duo co-wrote The Royal Tenenbaums (2001), which earned an Academy Award nomination. He went on to collaborate with Anderson on the movies The Life Aquatic with Steve Zissou (2004), The Darjeeling Limited (2007), Fantastic Mr. Fox (2009), The Grand Budapest Hotel (2014) and The French Dispatch (2021). His older brother Andrew Wilson and younger brother Luke Wilson are also actors.
Rocky Aoki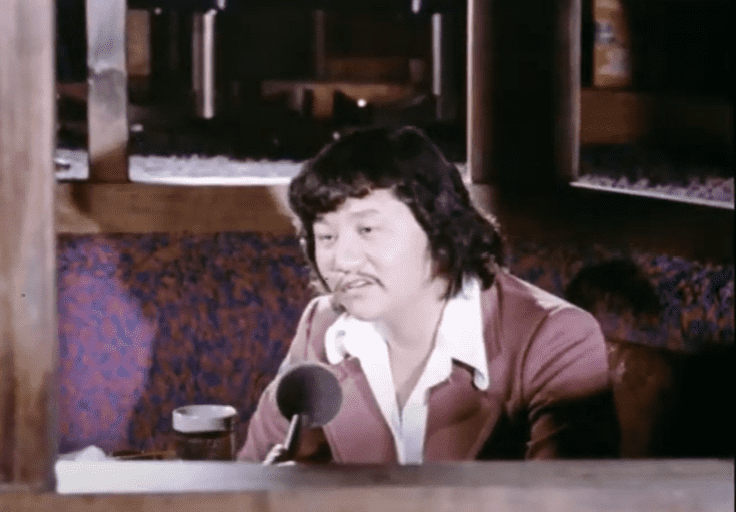 In a truly unique career, Rocky Aoki was a wrestler-turned-restauranteur, who emigrated from Japan to the USA and created the popular chain Benihana, as well as founding the adult magazine Genesis. He had a troubled family life up till his death in 2008. He claimed to have had "three kids from three different women at exactly the same time," and at one point he sued four of his children for attempting to take control of his businesses without his permission.
Steve Aoki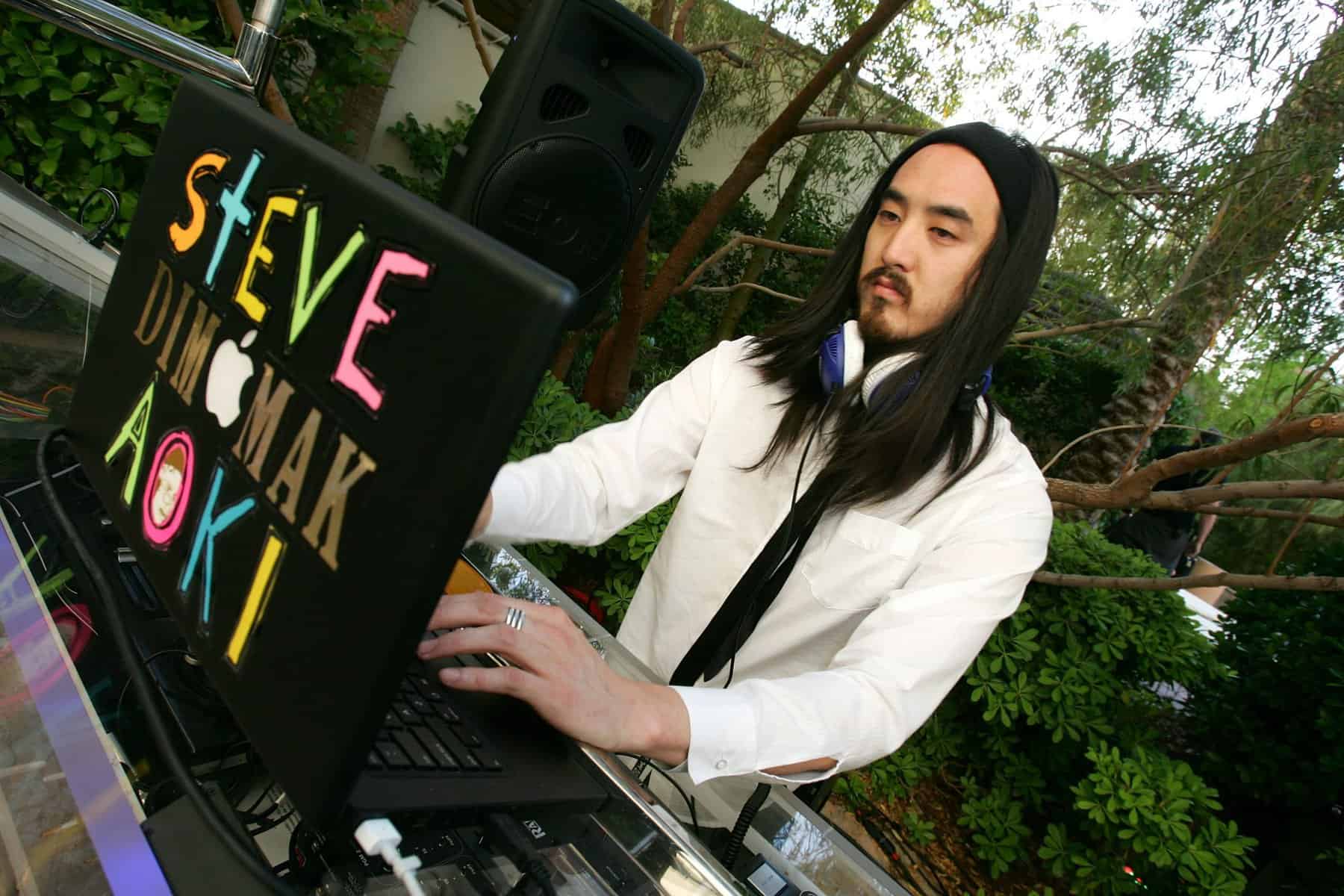 Credit: Ethan Miller via Getty Images for CineVegas
One of the children unaffected by the lawsuit was Steve Aoki, who was born in 1977. He was raised in Newport Beach, California by his mother Chizuru Kobayashi. While studying at the University of California, Santa Barbara, he started organising concerts in his student accommodation, a site that became known as the Pickle Patch. He created his own record label before he turned 25, and later became the highest-grossing electronic dance musician in North America through his frequent tours.
Tom Selleck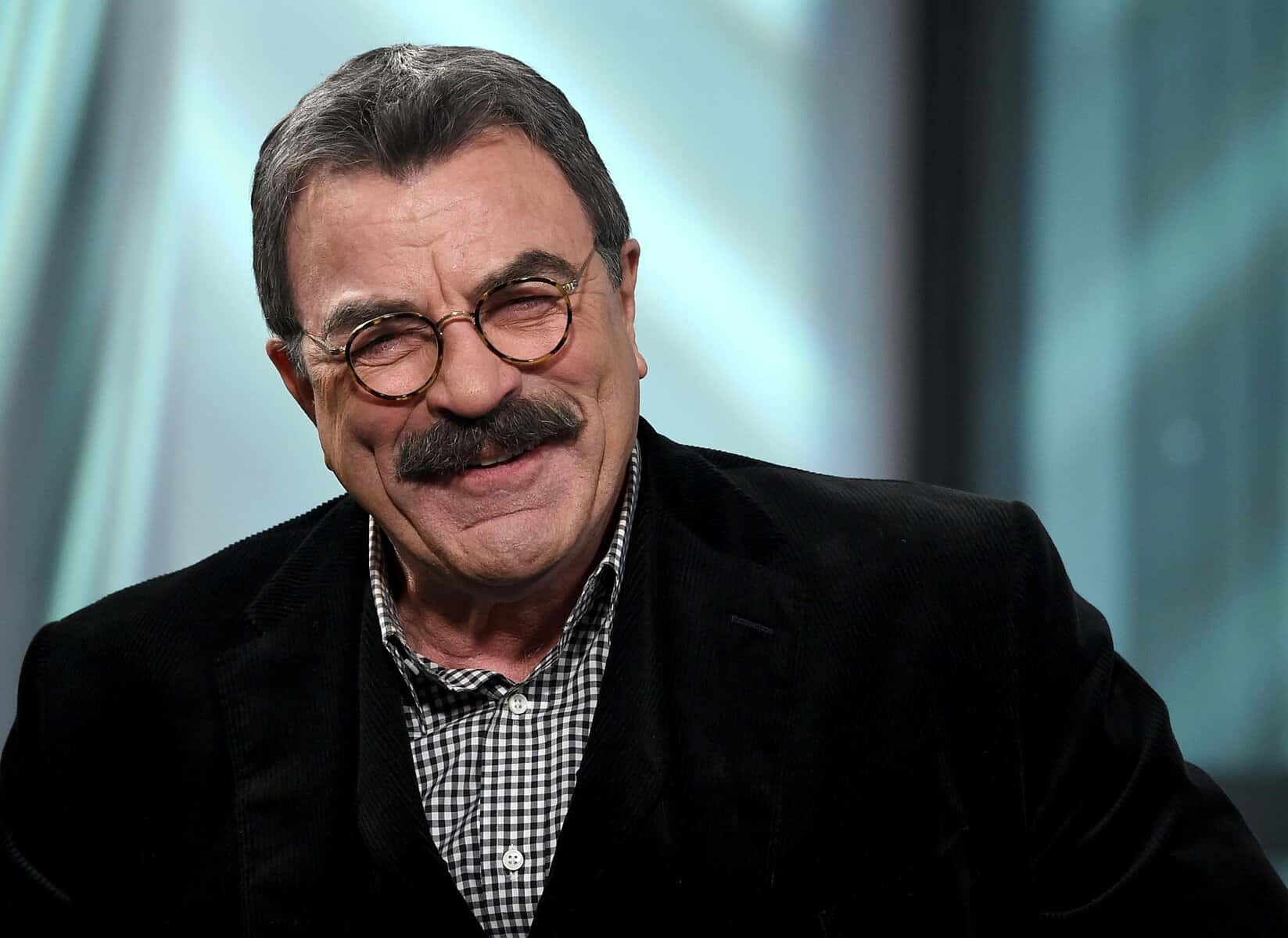 Credit: Jamie McCarthy via Getty Images
Tom Selleck is widely renowned as the titular star of the TV show Magnum, P.I., which ran from 1980 to 1988. With five Emmy nominations thanks to this role, he preceded to win lead roles in Blue Bloods and the Jesse Stone film franchise. He had a recurring part on Friends as Dr Richard Burke. Outside of his vast filmography, he is a veteran of the California Army National Guard.
Hannah Selleck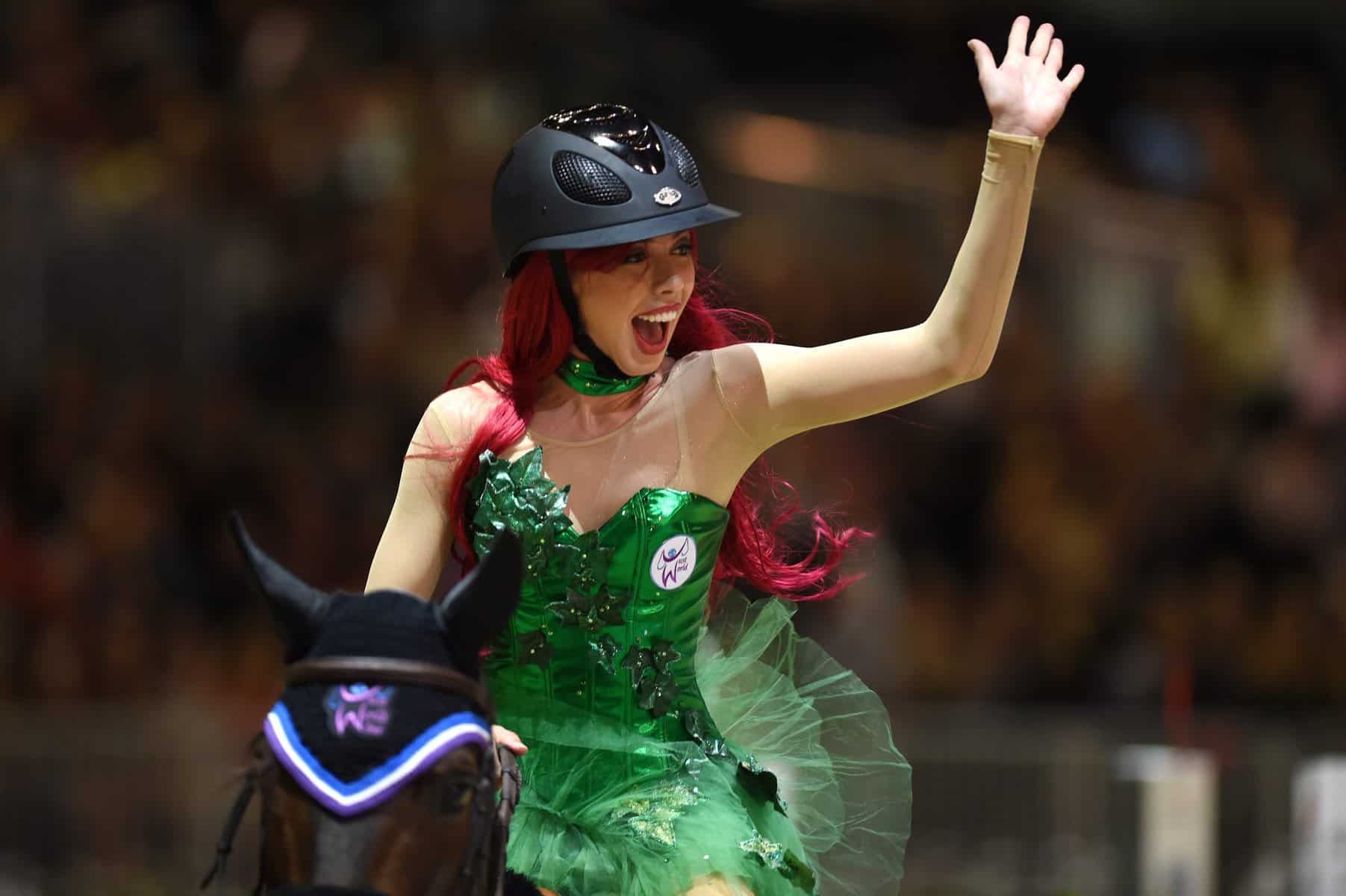 Credit: Robert Laberge via Getty Images for Masters Grand Slam Indoor
Tom Selleck and his second wife Jillie Joan Mack welcomed their daughter Hannah to the family in 1988. She was raised on a remote ranch in Ventura County, California and began horse-riding at the age of four. Undeterred by various accidents and broken bones, her love for horses endured and she now runs Descanso Farm, an equestrian breeding and training organisation.
Frances McDormand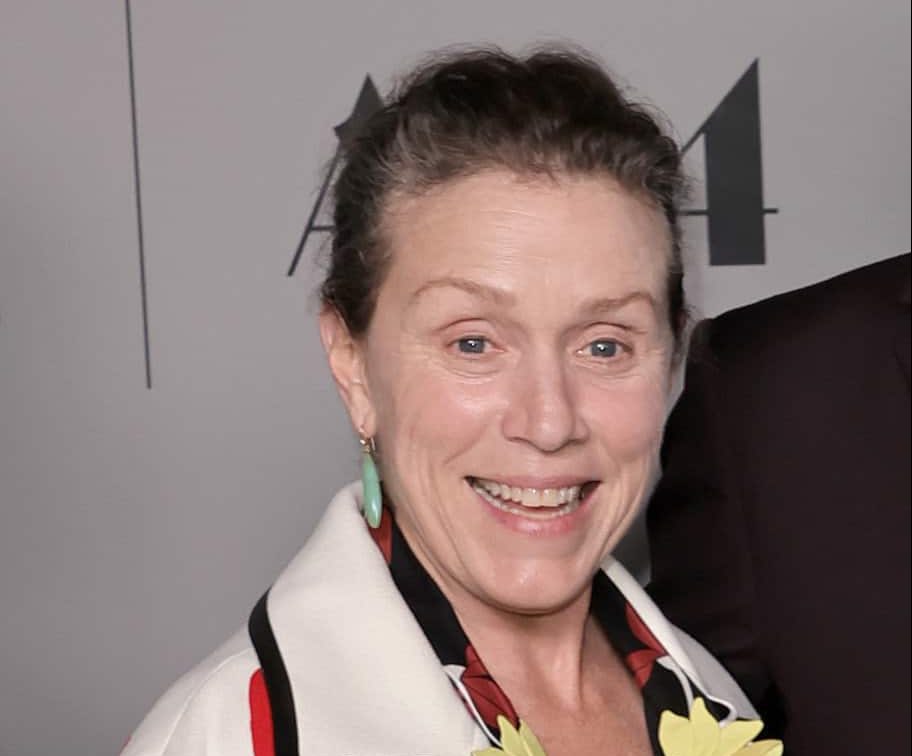 Credit: Kevin Winter via Getty Images
Frances McDormand is one of the most critically acclaimed actors on this list. This American star has earned four Academy Awards, two Emmys, two Golden Globes and a Tony, over the course of a four-decade career. A graduate of Yale University, she has often collaborated with her filmmaker husband Joel Coen of the famous Coen brothers. Her most acclaimed films include Three Billboards Outside Ebbing, Missouri (2017) and Nomadland (2020).
Pedro McDormand Coen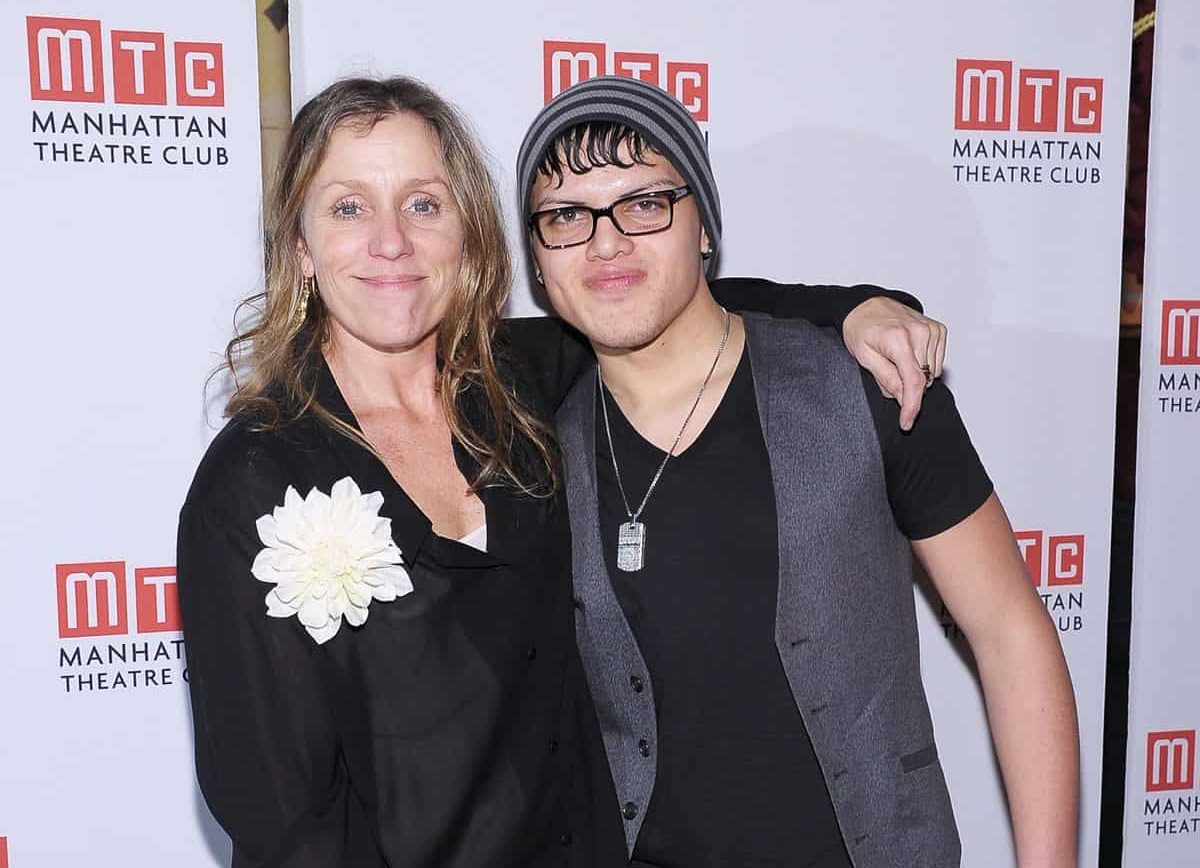 Credit: Michael Loccisano via Getty Images
Frances McDormand was adopted when she was a baby. Perhaps because of this experience, she and Joel Coen decided to adopt a baby named Pedro from Paraguay in 1995. He was six months old at the time. Pedro McDormand Coen chose a very different career path from his parents, becoming a certified massage therapist and trainer.
Steve Jobs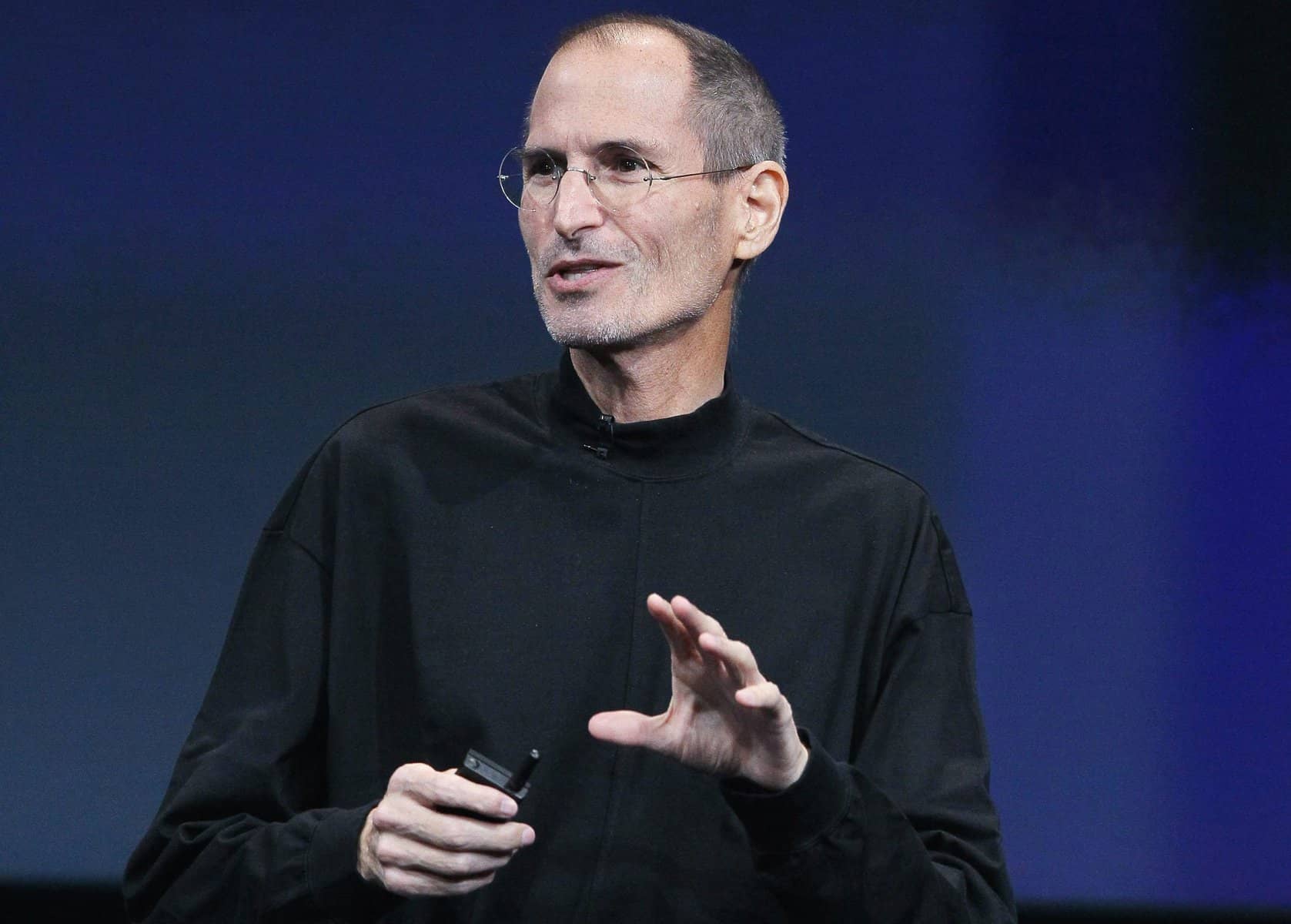 Credit: Justin Sullivan via Getty Images
Steve Jobs founded Apple and changed the face of technology with his work on personal computers in the 70s and 80s. He was also the majority shareholder of Pixar and the founder of NeXT, amassing an estimated $10 billion before his death in 2011. When Jobs' first girlfriend Chrisann fell pregnant with his child in the late 70s, a bitter paternity battle ensued, with Jobs questioning the results of the paternity test. Jobs later married Laurene Powell, with whom he had three more children.
Eve Jobs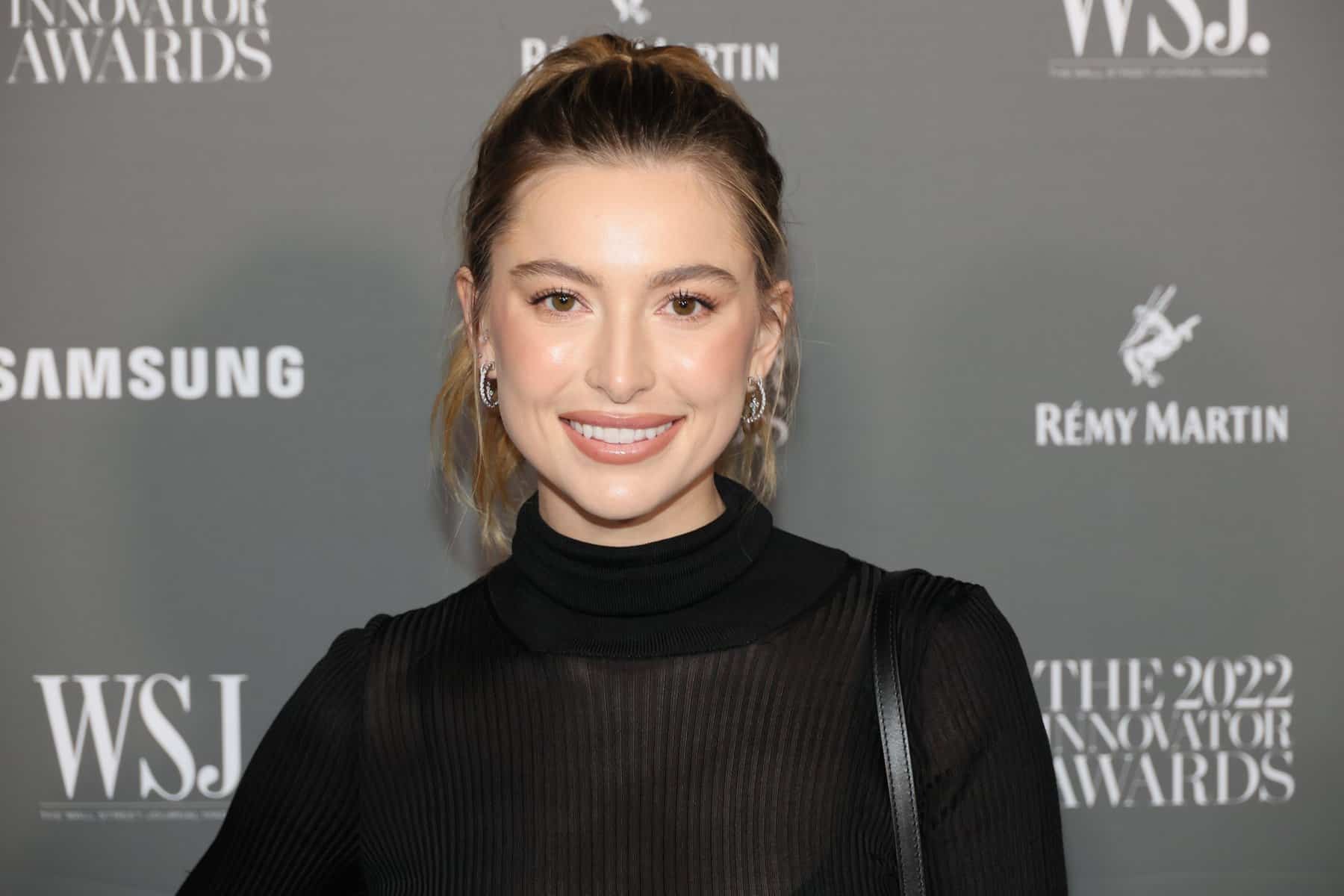 Credit: Dia Dipasupil via Getty Images
Eve Jobs is the youngest child of Steve Jobs and Laurene Powell Jobs. Born in 1998, she was a show-jumping champion as a teenager, before studying at Stanford University. In 2022, she signed with DNA Model Management and made her runway debut with Coperni. Eve has also modelled for the makeup and skincare brand Glossier, as well as featuring on the cover of Vogue Japan.