Emory Tate and Andrew Tate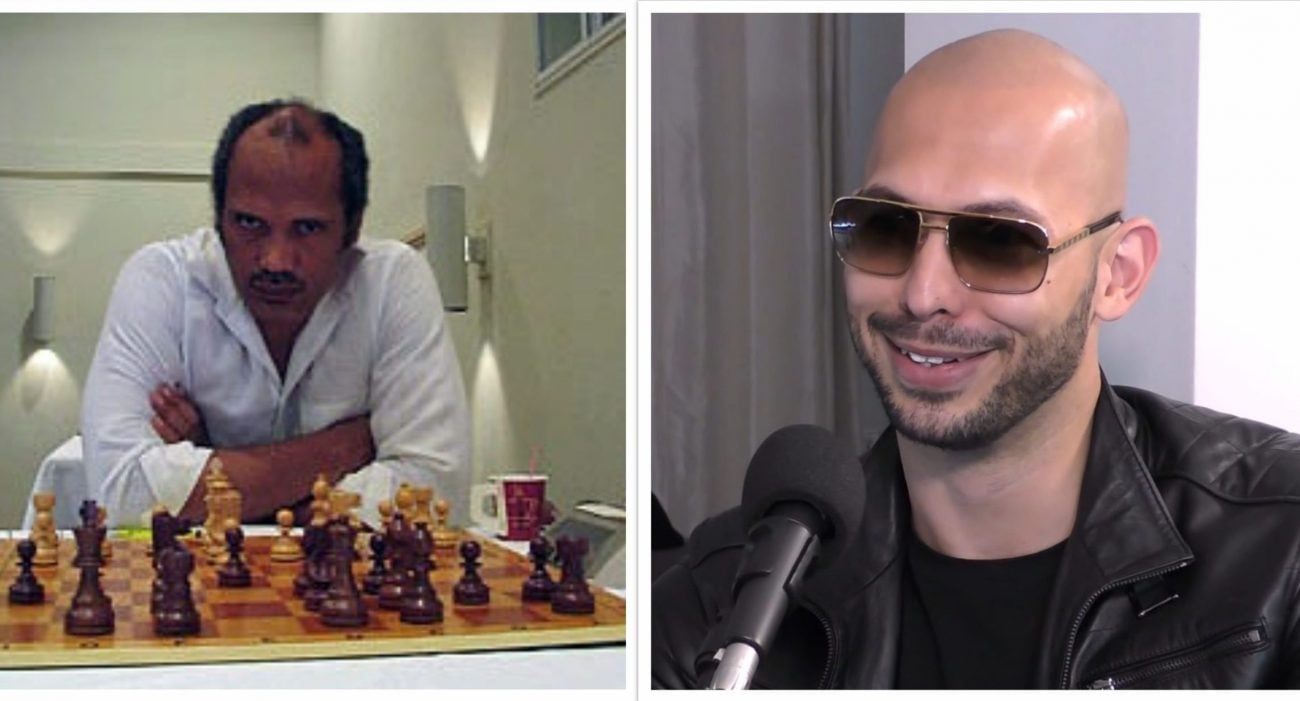 Credit: Wikimedia Commons
Emory Tate was a chess master who won the Armed Forces Chess Championship five times. He also won six state chess championships. His reputation as a brilliant tactician, coupled with his contagious passion for the game, drew large crowds to his analysis sessions. His famous "triple exclam" phrase is part of the title of a book about his life and games. Emory Tate collapsed in the middle of a game at a chess tournament in 2015, dying tragically at the age of 56. Emory left behind one daughter and two sons – the most notorious of those being kickboxer-turned-online-misogynist Andrew Tate.
Over the years, Tate has received attention on social media for his misogynistic views and presence in far-right circles. Tate has described himself as a "sexist" and a "misogynist," stating that women "belong in the home" and that men prefer women under 20 because they have had sex with fewer men. He also said that women can't drive. Tate was permanently banned from all social media platforms in August 2022 following a campaign to de-platform him, but regained access to his Twitter account in November 2022 after Elon Musk acquired Twitter.
Brian Williams and Allison Williams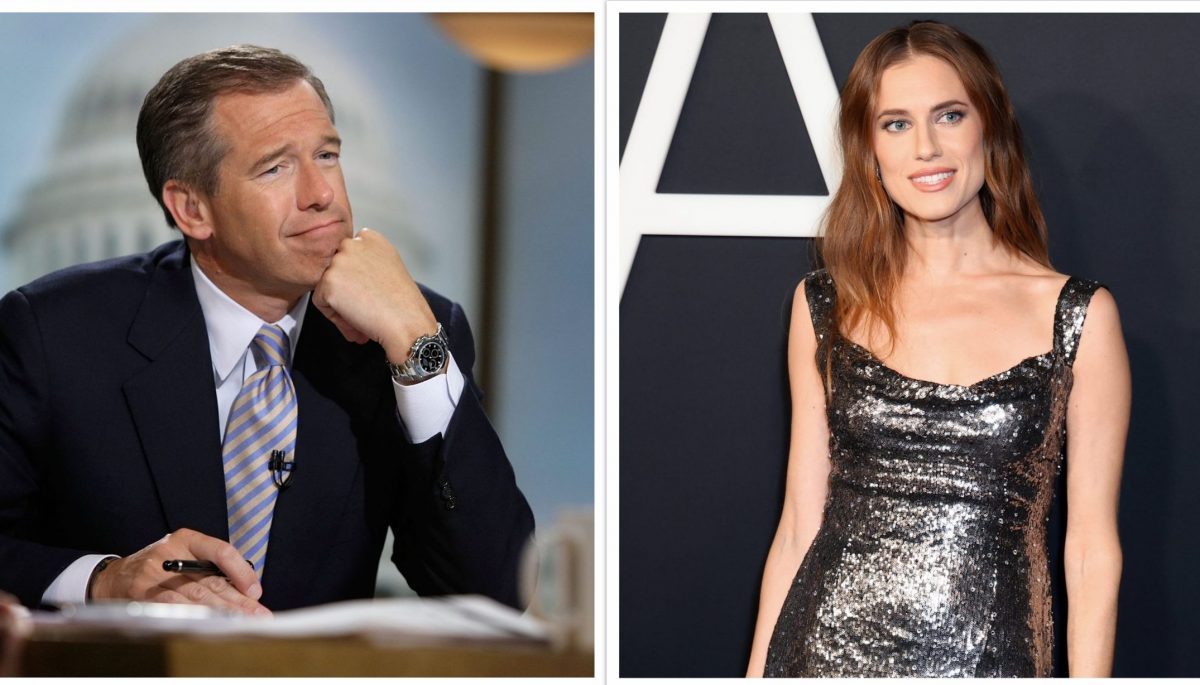 Credit: Alex Wong/Leon Bennett/Getty Images
Brian Williams, a popular American newscaster, is a retired journalist and television news anchor. He was a reporter for NBC Nightly News starting in 1993, before his promotion to anchor and managing editor of the broadcast in 2004. Williams announced in November 2021 that he would be leaving MSNBC and NBC News at the end of his contract, which expired in December 2021. He hosted his final episode of The 11th Hour in December 2021.
Williams has two children, including actress Allison Williams. After several minor roles in television, she landed the part of Marnie Michaels in the HBO comedy-drama series Girls, for which she received a Critics' Choice Award nomination. In 2017, she received widespread recognition for starring as Rose Armitage in the horror film Get Out. She received a Screen Actors Guild Award nomination for her performance.
Tom Hanks and Chet Hanks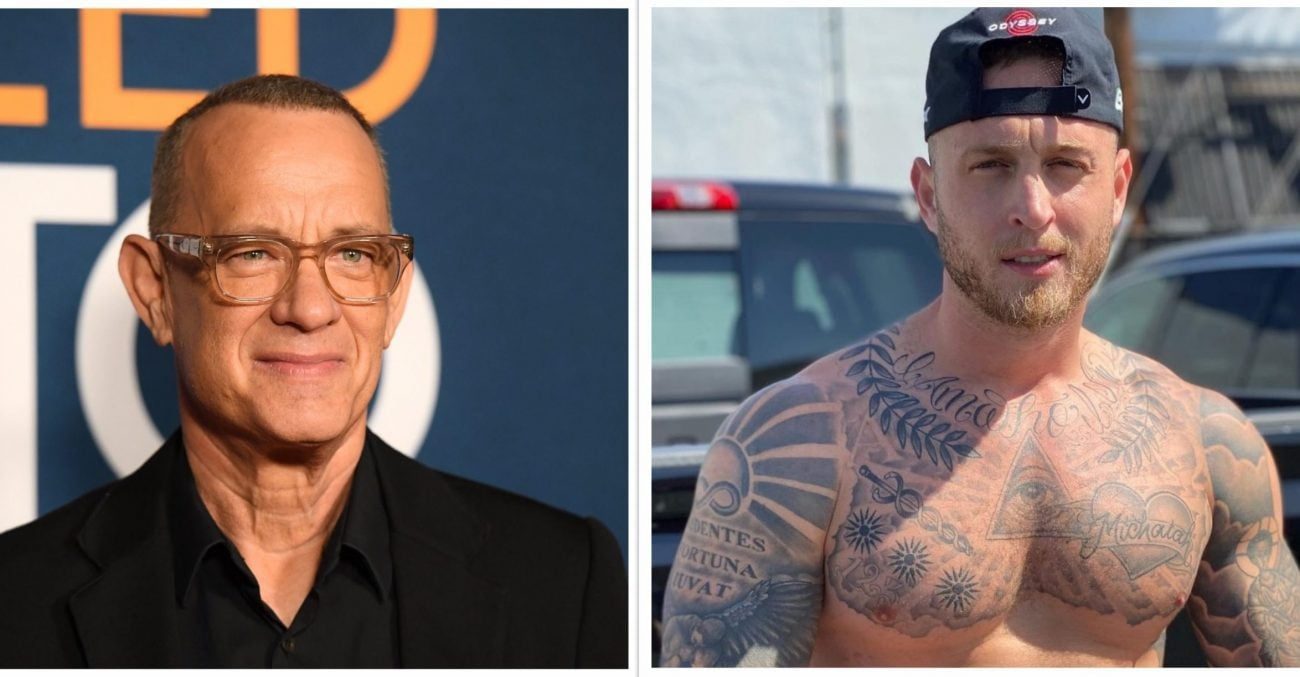 Credit: Michael Tullberg/Getty Images
Actor Tom Hanks is nothing if not a legend. Known for both his comedic and dramatic roles, he is one of the most popular and recognizable film stars worldwide and is regarded as an American cultural icon. Hanks began acting in his early 20s, and quickly earned widespread success and critical acclaim with roles in movies such as Forrest Gump, Big, and The Davinci Code. Hanks is now one of the highest-paid actors in Hollywood and the recipient of multiple accolades – including seven Emmys, two Academy Awards, and a Tony.
Hanks has four children, with the most famous being Colin Hanks, who has followed in his father's footsteps into the acting industry. However, it's Hanks' younger son – aspiring rapper Chet Hanks – who has recently been making waves thanks to his controversial social media presence. Chet first made headlines in 2020 after posting a video of him speaking Patois with a Jamaican accent – which many viewed as cultural appropriation. In March 2021, he was dragged online after posting an Instagram video declaring a "White Boy Summer" in response to rapper Megan Thee Stallions' "Hot Girl Summer."
Ralph Lauren and Dylan Lauren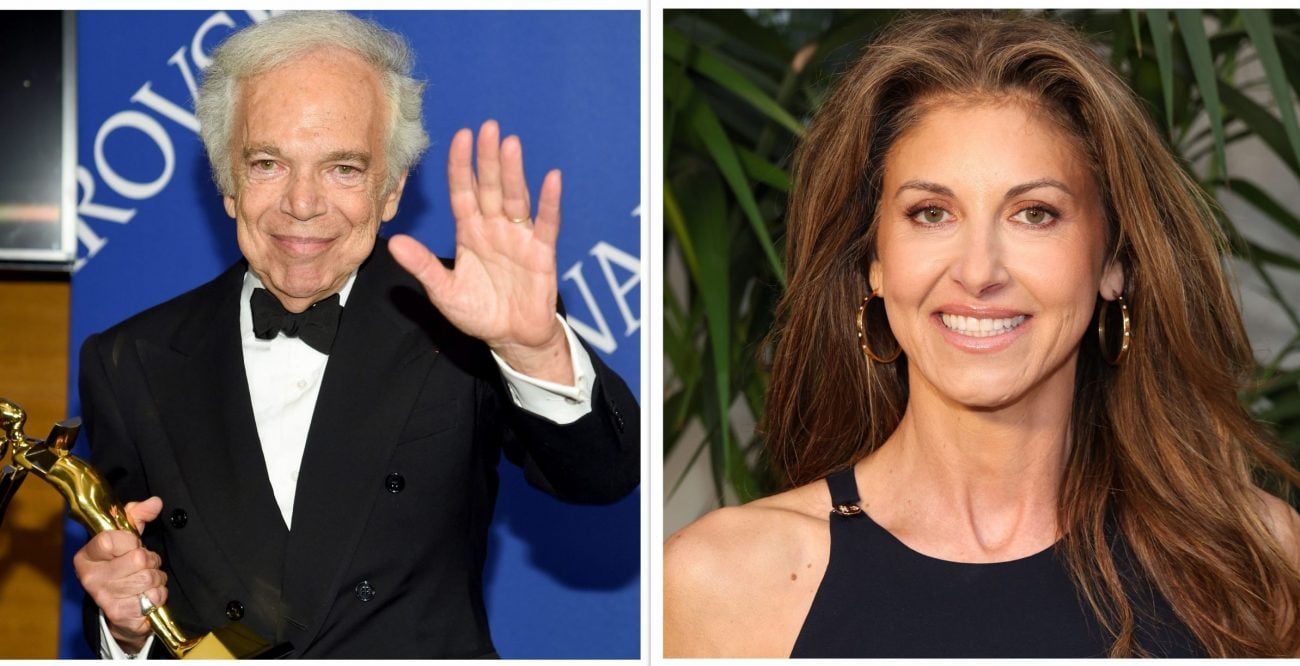 Credit: Amy Sussman/Dimitrios Kambouris/Getty Images
Ralph Lauren's first tie was hand-delivered in 1967. Thirty years later, he opened his first Madison Avenue store. Today, the designer has more than 600 locations on five continents—and a business empire worth billions of dollars. Lauren is now best known for his sportswear line, Polo Ralph Lauren. The brand is one part of an international empire that includes fragrances, home furnishings, luxury clothing, and dining based on an aesthetic of upper-crust life.
48-year-old Dylan Lauren is his daughter and is also an entrepreneur – but in a very different industry. Dylan is the owner of Dylan's Candy Bar – a chain of boutique candy stores across America. Their flagship location in New York City claims to be the largest candy store in the world. Dylan founded the business in 2001, stating that she was inspired after seeing Willy Wonka & the Chocolate Factory on her sixth birthday.
Steven Tyler and Liv Tyler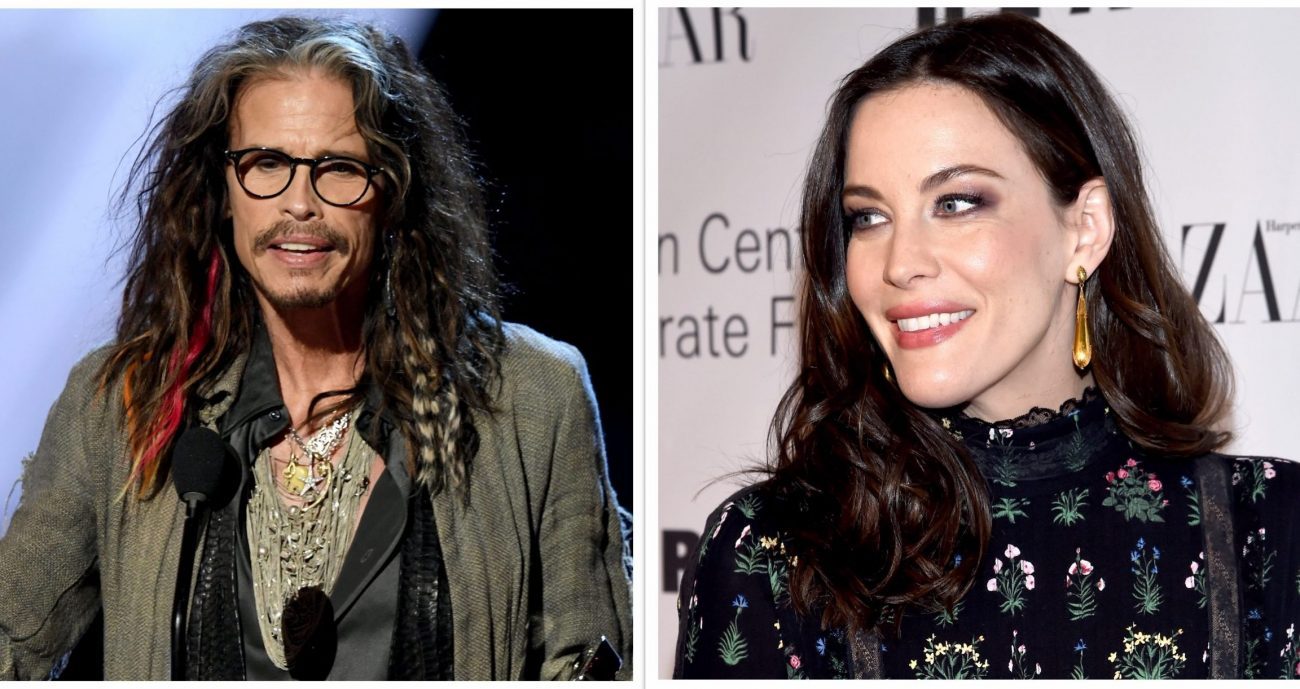 Credit: Kevin Winter/Dimitrious Kambouris/Getty Images
Steven Tyler, the lead singer of the Boston-based rock band Aerosmith, has a powerful, wide vocal range and is known as the "Demon of Screamin'" thanks to his high screams. Rolling Stone named Tyler among the 100 Greatest Singers of all time, and Hit Parader ranked him third on its Top 100 Metal Vocalists of All Time list. In 2001, he was inducted into the Rock and Roll Hall of Fame with Aerosmith.
Steven's daughter – actress and model Liv Tyler – didn't know her father's identity until her teens. She was born Liv Rundgren and grew up with her mother Bebe Buell and musician Todd Rundgren. Liv grew up with a desire to know who her father was. At age 10 or 11 she met Steven Tyler and thought he could be her father because they looked alike, but it wasn't until 1991 that she confirmed her suspicion and changed her surname from Rundgren to Tyler. Since learning the truth about her paternity, Liv and Steven have developed a close relationship. However, Liv has not attempted a foray into music and has stuck with acting and modelling.
Harrison Ford and Ben Ford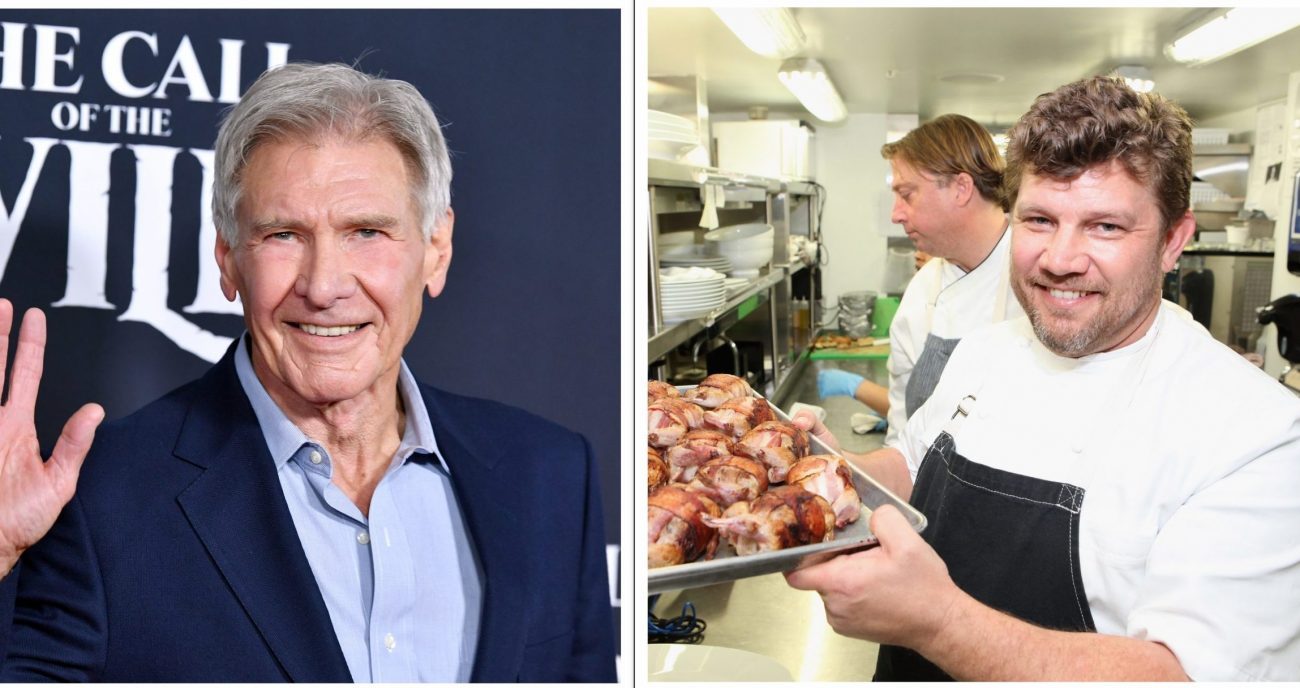 Credit: Amy Sussman/Nicolas Stipcianos/Getty Images
Harrison Ford is a Hollywood icon, known for his roles in the Star Wars and Indiana Jones franchises. He started out late in his career after a youth spent carpenting, but managed to forge a successful acting career by taking every opportunity that came his way.
Ford has five children, including his wife's son Liam, who he adopted. His eldest child Ben is a chef with a restaurant of his own in Los Angeles called Ford's Filling Station. In his cookbook, Taming the Feast, Ben admits that having a famous father was more of an inconvenience than a help in the cooking world.
Willem Dafoe and Jack Dafoe
Credit: Robin Eckenroth/Getty Images
Willem Dafoe is a prolific American film and voice actor. Most recognizable for his eccentric, dark-toned roles, he first gained notice in the 1985 thriller film To Live and Die in L.A., where he played the role of counterfeiter Rick Masters. Later, he portrayed the villainous Green Goblin in the original Spiderman movies and lent his voice to Disney hit Finding Nemo.
When Jack Dafoe was growing up, most people expected him to follow in his father's footsteps and become an actor. However, Dafoe ended up choosing a career that had nothing to do with arts or Hollywood. The 40-year-old has dedicated his time to social issues, saving the environment, and researching ways to improve healthcare systems. He serves as host of the New York City Apollo Alliance, an organization that promotes clean energy and better jobs.
Sidney Poitier and Beverly Poitier-Henderson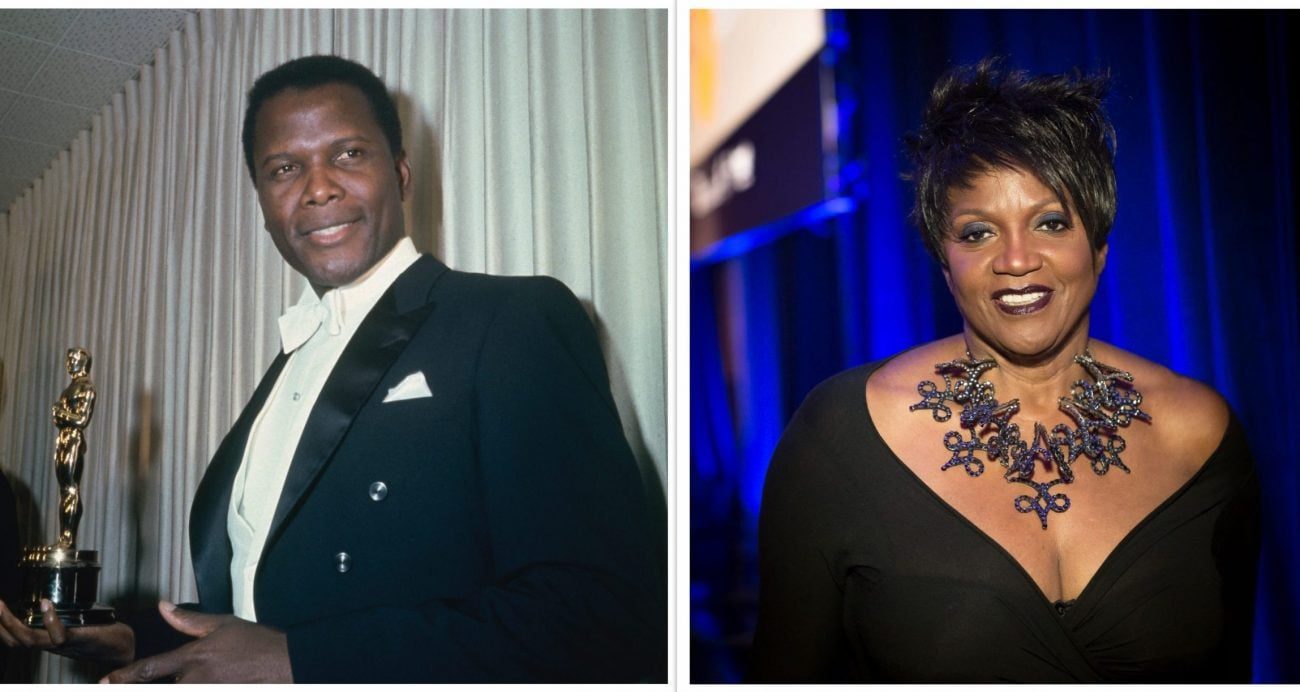 Credit: Archive Photos/Greg Doherty/Getty Images
Sir Sidney Poitier was a legend in the film industry. An actor, director and diplomat, he is best known for being the first black person to win the Academy Award for Best Actor. Beginning in the early 1950s and continuing for 20 years, Poitier was the top African-American actor in Hollywood. His career – which he created without any precedent or model – helped change many racial attitudes that had persisted in the United States for centuries. Poitier built bridges and opened doors for countless artists who followed him.
Beverly Poitier-Henderson is Sidney's eldest daughter, though she never followed in her father's footsteps in the acting world, instead penning the 2001 novel "Nana". She also makes custom jewelry composed of various rocks, gems, metals, and clays. Her line is called Poitier-Henderson, inspired by two influential men in her life: her father and her high school sweetheart-turned-husband.
Tim Healy and Matty Healy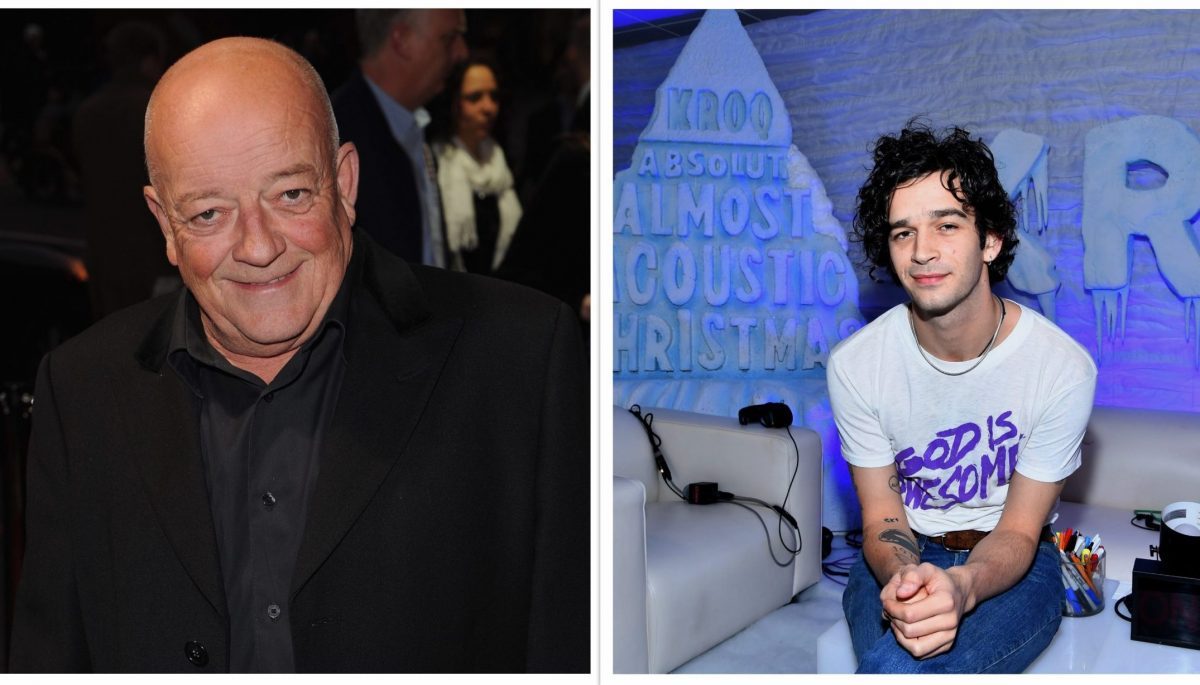 Credit: Ian Gavan/Amy Sussman/Getty Images
Actor Tim Healy was born on January 29, 1952, in Newcastle upon Tyne, England. He is an actor known for playing Dennis Patterson in the comedy-drama series Auf Wiedersehen, Pet, Les/Lesley Conroy in the comedy series Benidorm and Gastric in the comedy series Still Open All Hours.
However, his son – 33-year-old Matty Healy – chose a different path to stardom. Matty is best known as the lead singer, guitarist, and pianist for the Manchester-based indie rock band "The 1975". The band has toured Europe and America and performed at the Royal Albert Hall in London. They have also won awards from the UK's annual music Q Awards and the Brit Awards.
Bill Gates and Jennifer Gates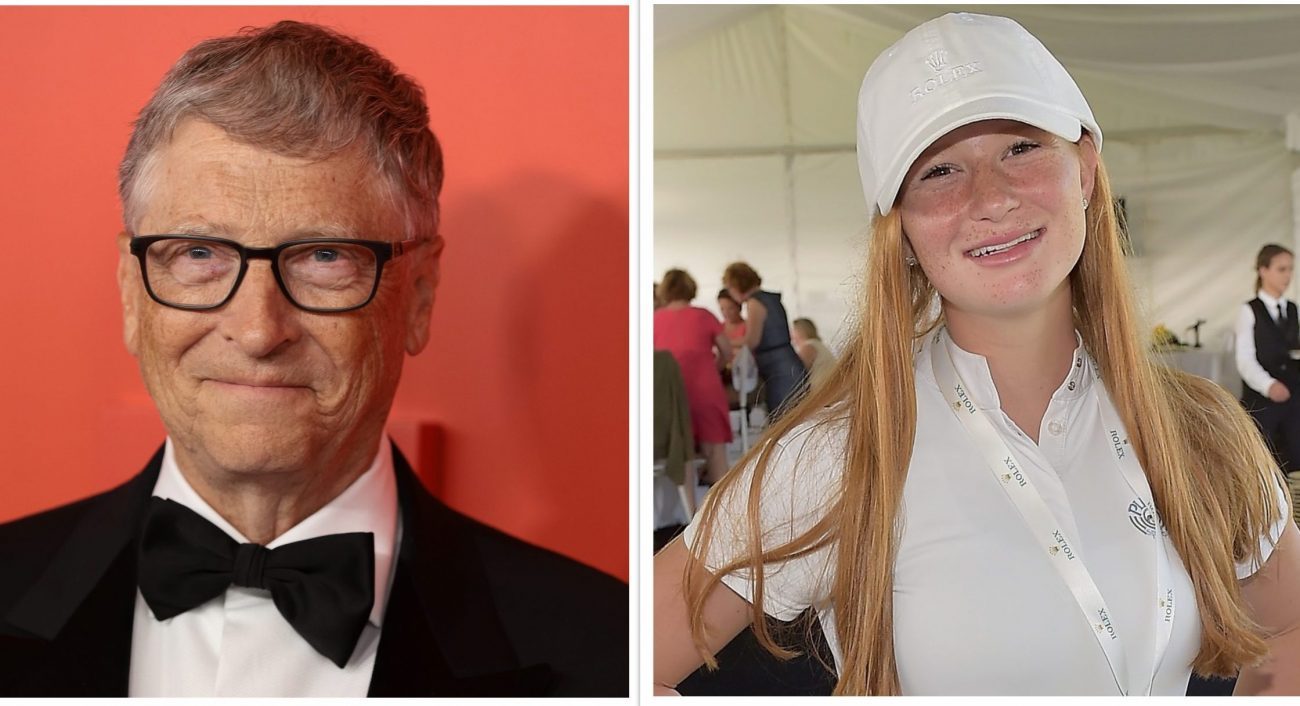 Credit: Gustavo Caballero/Dimitrios Kambouris/Getty Images
Bill Gates—the co-founder of software giant Microsoft—is one of the wealthiest men in the world, with a net worth of over $100 billion. In February 2014, Gates announced that he was stepping down as Microsoft's chairman to focus on charitable work at his foundation, the Bill and Melinda Gates Foundation.
Gates' eldest daughter, 26-year-old Jennifer, whose hobbies include horse-riding and showjumping, is currently enrolled as a medical student at the Icahn School of Medicine at Mount Sinai in New York City and hopes to become a pediatrician. "I was born into a huge situation of privilege," Jennifer told Sidelines magazine in 2020, "and I think it's about using those opportunities and learning from them to find things that I'm passionate about and hopefully make the world a little bit of a better place."