Matthew McConaughey and Guy Fieri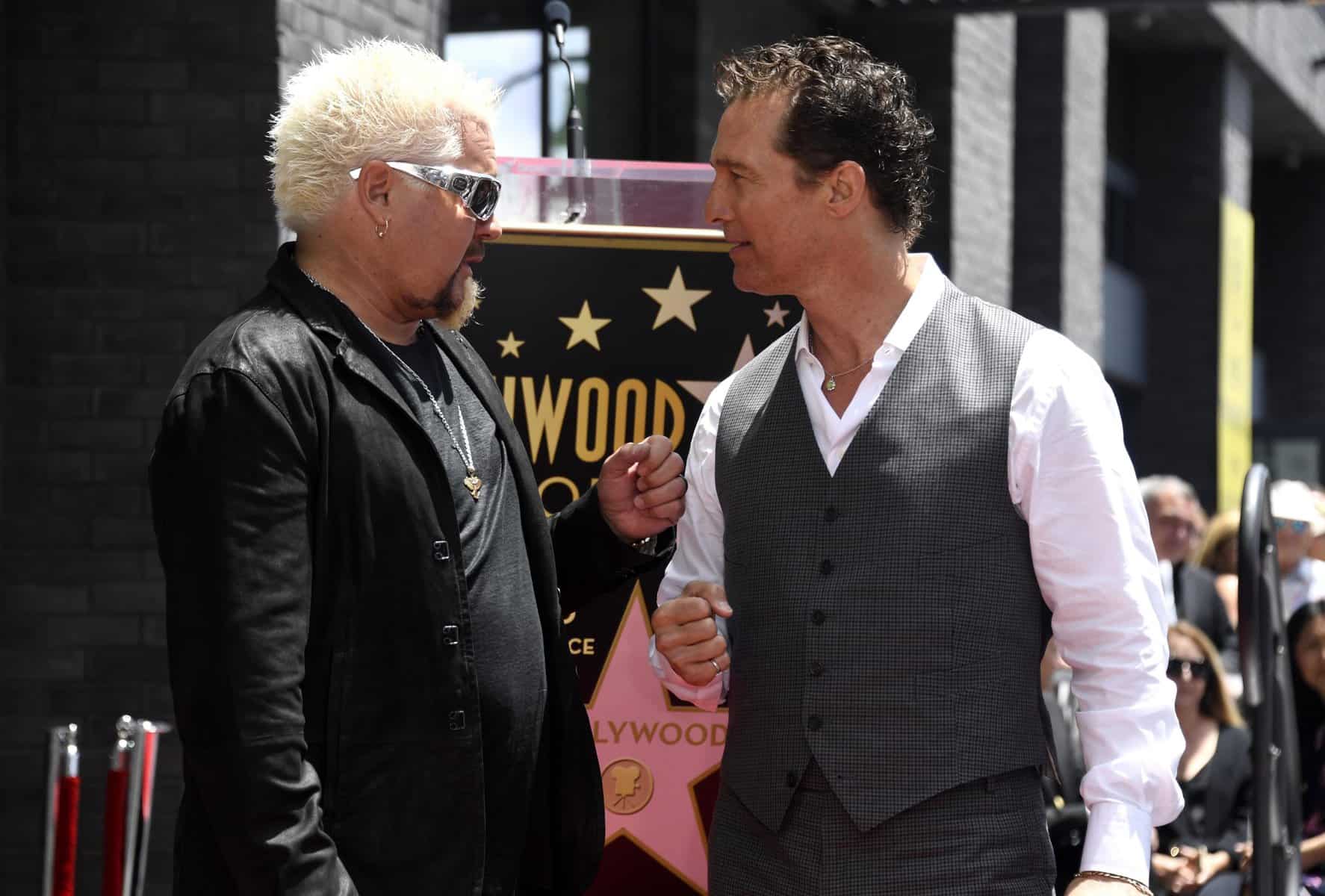 Photo by Frazer Harrison/Getty Images
When Guy Fieri got his star on the Hollywood Walk of Fame, it was Matthew McConaughey who made a speech in his honour. McConaughey was a fan of Fieri's since he saw the celebrity chef's TV show Diners, Drive-Ins, and Dives over 15 years ago. The two later met and became as thick as thieves, taking every opportunity to hang out and connect over their shared life philosophy.
Adele and Jennifer Lawrence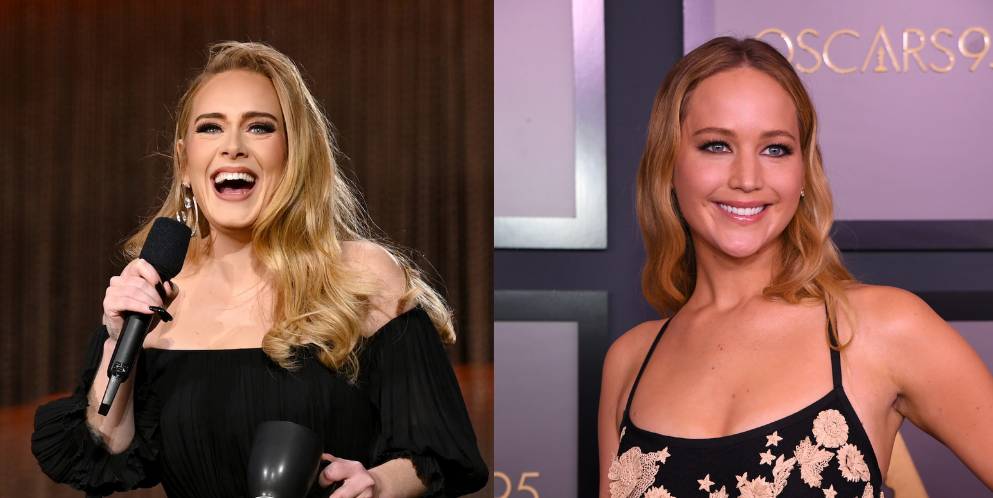 Gareth Cattermole and John Kopaloff / Getty Images
You know that one friend who will turn any night into beautiful chaos when you hang out together? That's what Adele and Jennifer Lawrence are for each other. The pair have been seen out in bars and clubs together many a time, and they never seem to not be laughing on those nights.
Though they may seem an unlikely pair, they share a similar sense of humour that just makes them click.
James Corden and Dominic Cooper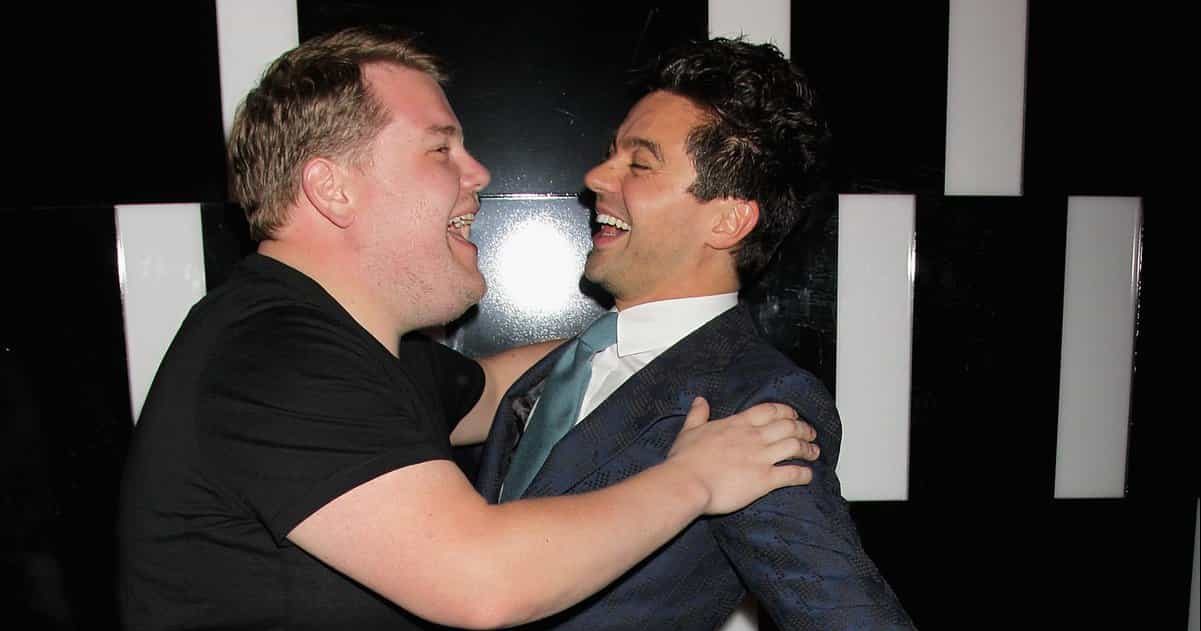 Photo by Chris Jackson/Getty Images
It was 2004 when James Corden and Dominic Cooper first met and became fast friends. Mamma Mia! star Cooper and actor-turned-talk show host Corden became close enough that they lived together for a while in the UK, and Cooper even introduced Corden to his wife Julia Carey.
The pair maintain their friendship today, catching up publicly at the big awards shows.
Hugh Jackman and Ryan Reynolds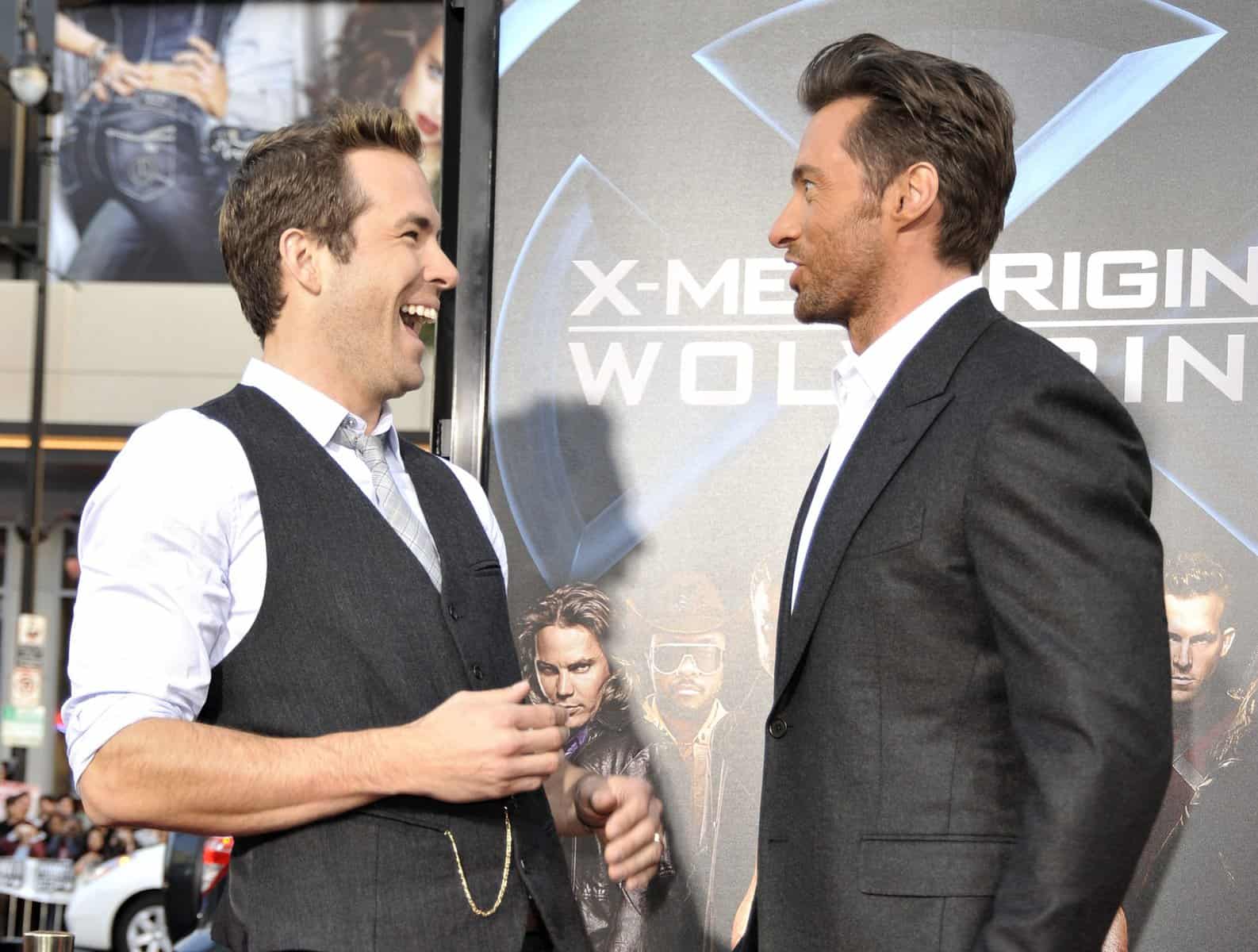 Photo by Kevin Winter/Getty Images
These Hollywood A-listers who first co-starred in X-Men Origins: Wolverine are drawn to each other through their wicked need for laughs. The pair have been spotted trolling and poking fun at one another online for years now.
They'll take any opportunity to comment on each other's posts and even tag each other in advertisements to get the best dig at each other. A friendship like that has got to be a match made in heaven. They're poised to reunite in Deadpool 3, which will see Jackman reprise Wolverine.
Jenifer Aniston and Selena Gomez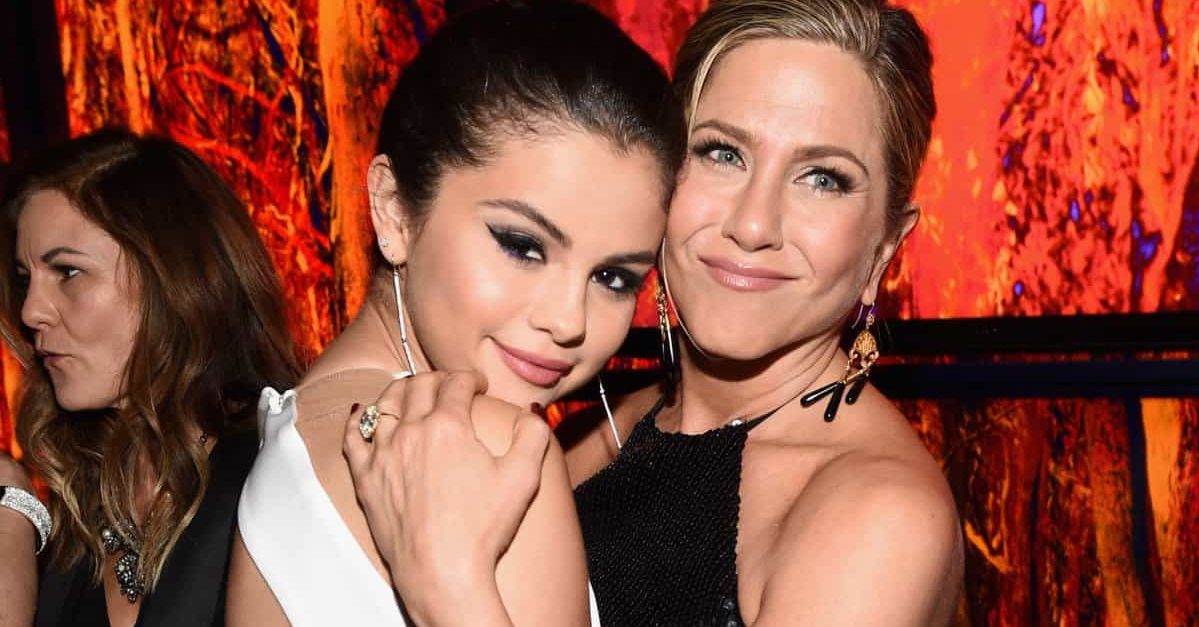 Photo by Michael Buckner/Getty Images
Though the younger singer/actress and the Friends star may not seem like the typical match for besties, these two just clicked when they met through their management company in 2014.
Aniston was quick to invite Gomez over to her house for a bonding session where they shared pizza, which seems to have turned into a more regular thing. The two have even shared a few Instagram posts together.
John Travolta and Pitbull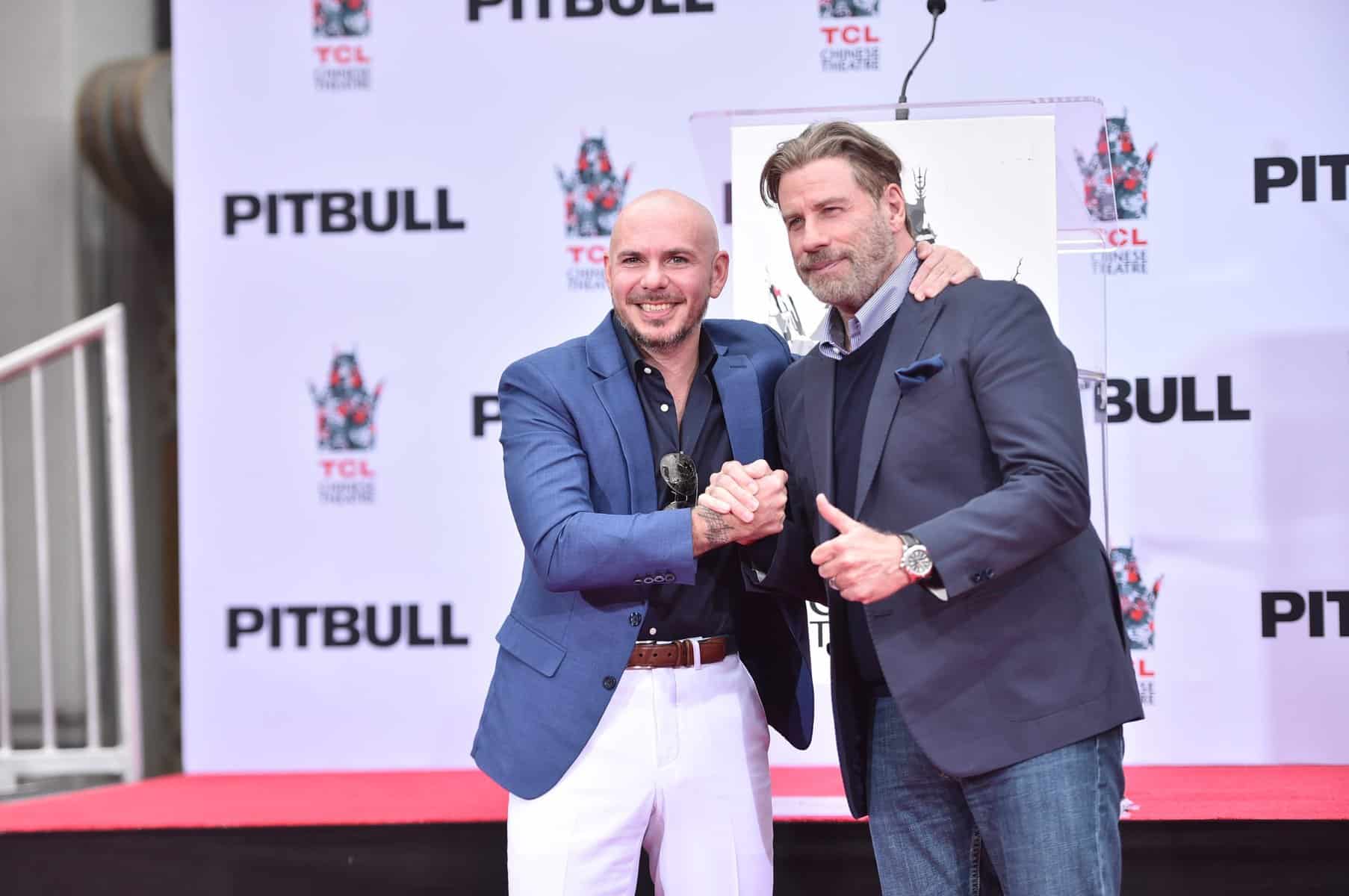 Photo by Alberto E. Rodriguez/Getty Images
Though you might not have expected it, actor John Travolta and rapper Pitbull being besties just makes sense. These two pals are always messaging each other jokes and memes.
Pitbull even edited a picture to send Travolta of what he'd look like bald. The fact that Travolta later tried it out for real just goes to show that these two are meant to be.
Martha Stewart and Brendan Fraser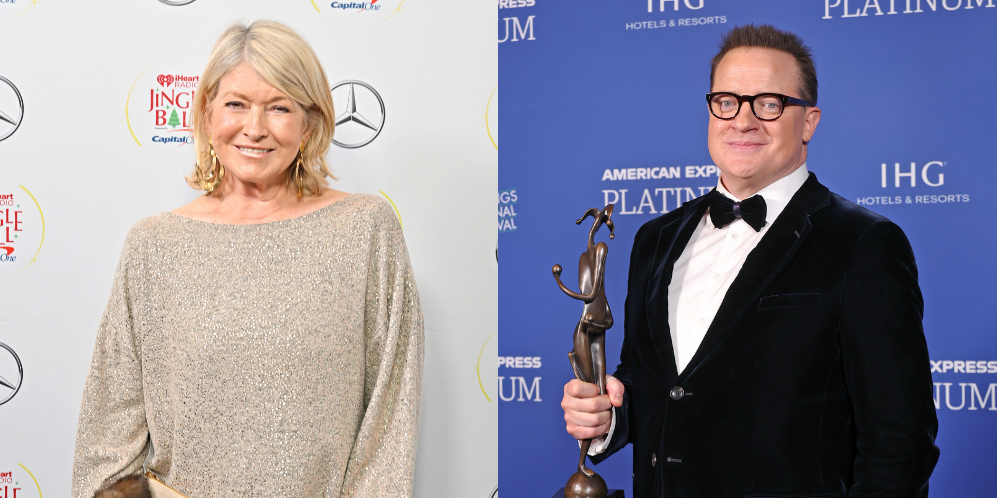 Slaven Vasic and Amy Sussman / Getty Images
Everyone knows about Martha Stewart's unlikely friendship with Snoop Dogg at this point, but her being pals with Brendan Fraser is one you might not have heard about yet.
In 2015 Martha Stewart Instagrammed a picture of Fraser coming on a horseback ride with her, and the two of them appear to have remained friends. We think it's the horses that brought them together.
Tyra Banks and Clay Aiken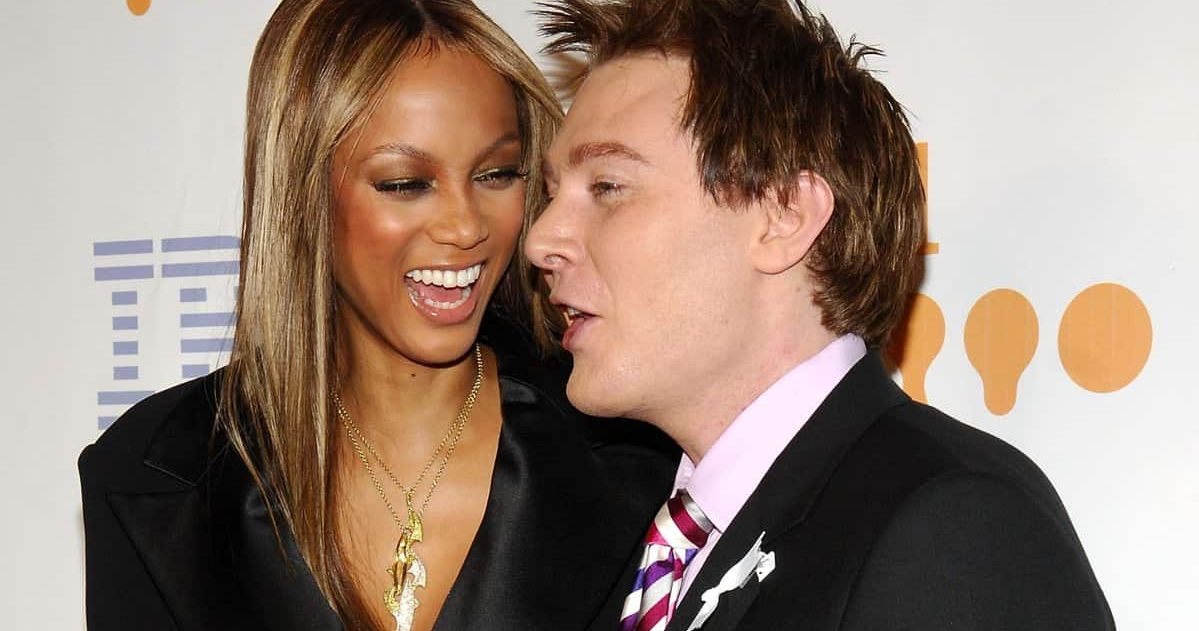 Photo by Rob Loud/Getty Images
You might not expect a model and TV host to befriend a politician, that's just the way of the world sometimes! Tyra Banks hosted Aiken on her talk show in 2006, and they have stayed close friends since then.
They stay in touch through calls and messages and meet up whenever the opportunity presents itself.
Mila Kunis and Ashton Kutcher, and Princess Beatrice and Dave Clark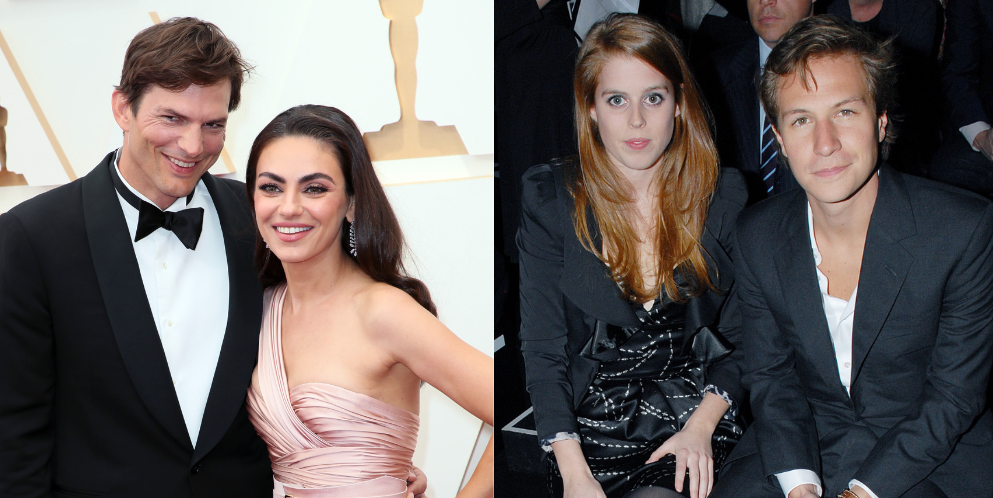 David Livingston and Stuart C. Wilson / Getty Images
When Ashton Kutcher landed a spot on Virgin Galactic's spacecraft in 2012, he met David Clark, and the couples soon formed a strong bond.
The four of them have been seen travelling together, going out for dinner, and taking Ubers as a group. It turns out Mila Kunis is a little obsessed with the Royal family, so maybe it's not all that shocking she'd be drawn to Princess Beatrice.
Ed Sheeran and Courteney Cox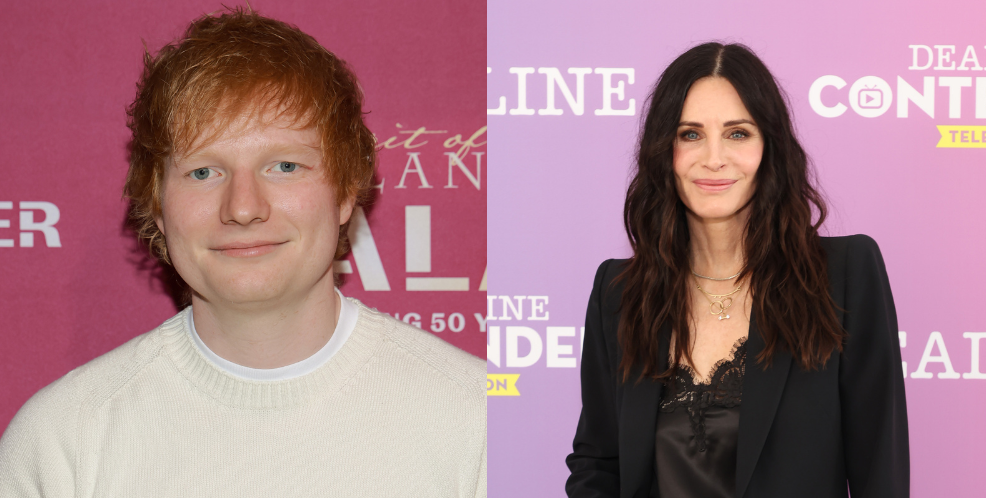 Jason Mendez and Amy Sussman / Getty Images
British singer Ed Sheeran and US film and TV star Courteney Cox sure sound like an unlikely pair of friends, but they get on great! When Sheeran was recording in LA, Friends veteran Cox invited him to stay over at her place while he was in town.
The singer-songwriter even introduced Cox to her current partner, Johnny McDaid. Now that's a true friend!
Jack McBrayer and Alexander Skarsgård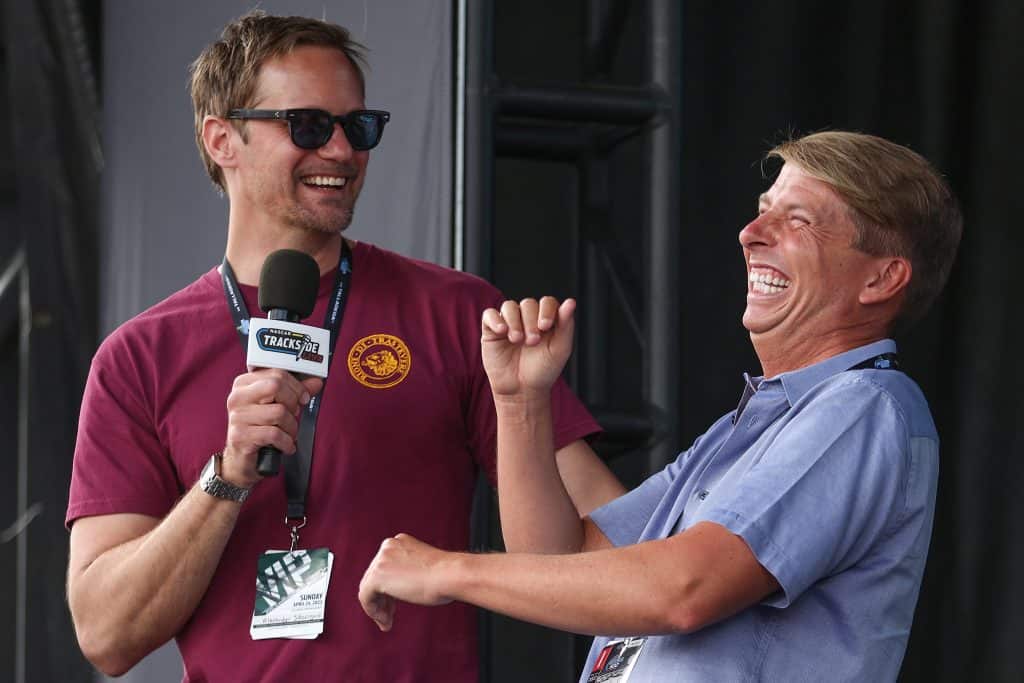 Credit: James Gilbert/Getty Images
Actor and comedian Jack McBrayer attended the 2018 SAG Awards with his longtime friend and fellow actor Alexander Skarsgård, who won Best Actor in a Television Series, Drama for his work on Big Little Lies.
McBrayer and Skarsgård often appear at awards shows together, and the pair even made a Funny or Die video about their friendship, with Skarsgård joking in an Esquire interview: "We were incredibly close until we spent nine days together on a boat in bunk beds." In 2022, Skarsgard bought McBrayer as his guest when he was invited to the NASCAR Geico 500 race in Talladega.
Bette Midler and 50 Cent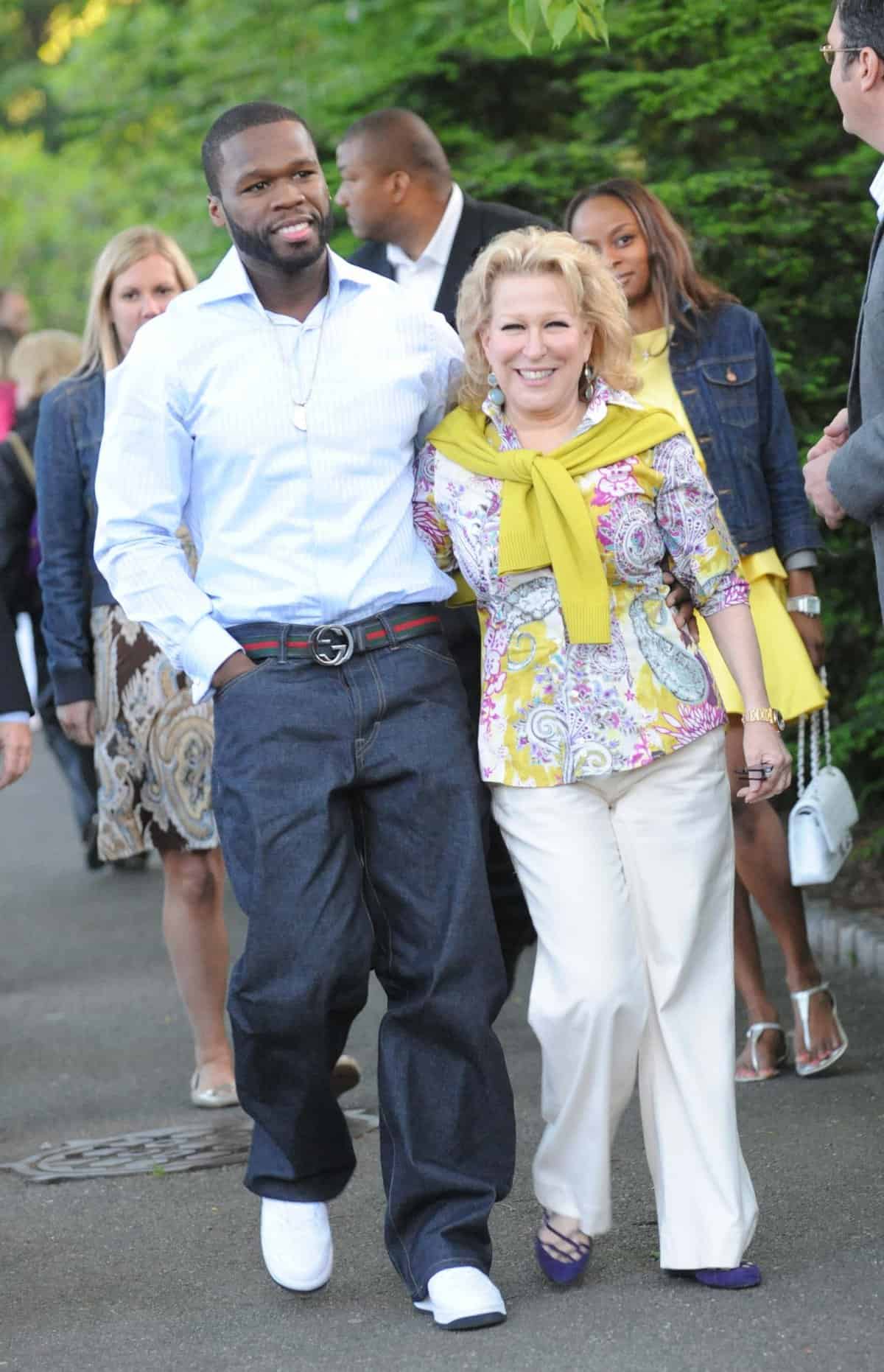 Credit: Brad Barket/Getty Images
The unlikely duo of Bette Midler and Curtis '50 Cent' Jackson met through the New York Restoration Project and became fast friends, collaborating on community service projects to improve New York City's parks and gardens.
In a speech at one of the organization's events, actress and showtune legend Midler described the rapper as one of the "newest members of our tribe," stating that Jackson has "really made my life worth living. (50) has been with me through thick and thin."
Eva Longoria and Victoria Beckham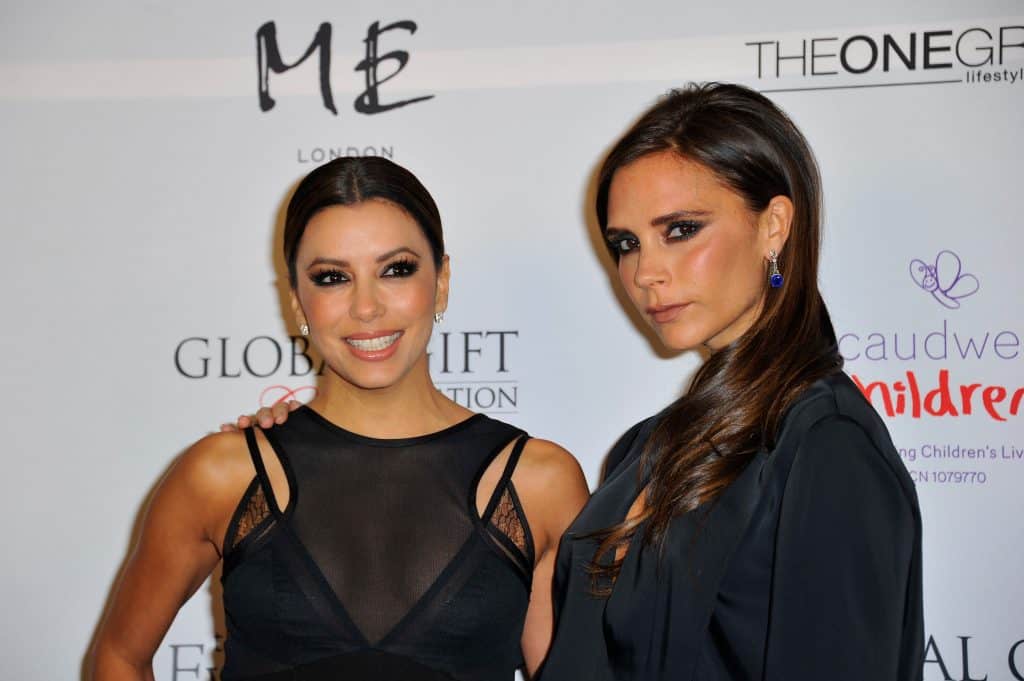 Credit: Gareth Cattermole/Getty Images
Posh Spice and Eva Longoria are the ultimate BFFs, according to reports. The two have been friends since the Beckham family moved to Los Angeles, where both women live. And they only get closer: Posh designed Eva's wedding gown, which she wouldn't do for just anyone.
Longoria is also godmother to Beckham's daughter, Harper. When Longoria appeared on the talk show "Loose Women" in 2016, she spoke highly of Beckham's sense of humor and loyalty. "She's very loyal, a very loyal friend. She's an amazing businesswoman," Longoria said, "a great business mind."
Cameron Diaz and Snoop Dogg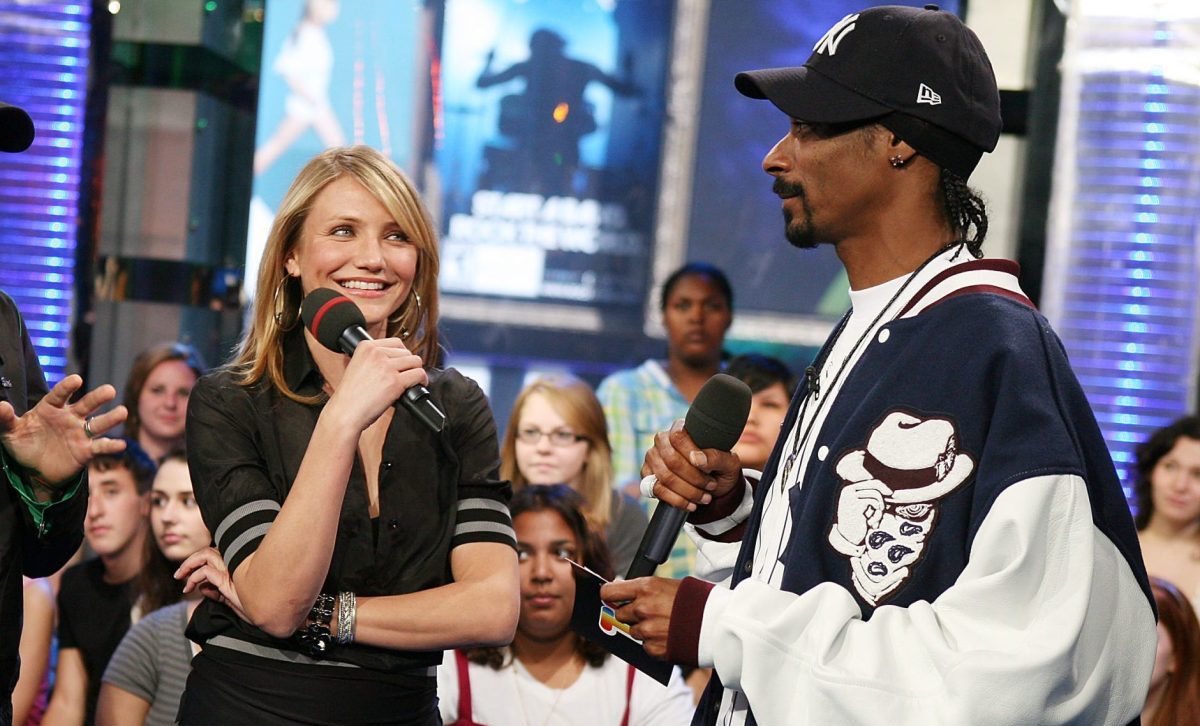 Credit: Scott Gries/Getty Images
Cameron and Snoop grew up in Long Beach and attended the same high school together. They became friends during their teenage years, and during a 2011 interview on Lopez Tonight, the actress admitted that she may have bought weed from him: "We went to high school together; he was a year older than me… I'm pretty sure I got weed from him. I had to have."
Lisa Bonet and Marisa Tomei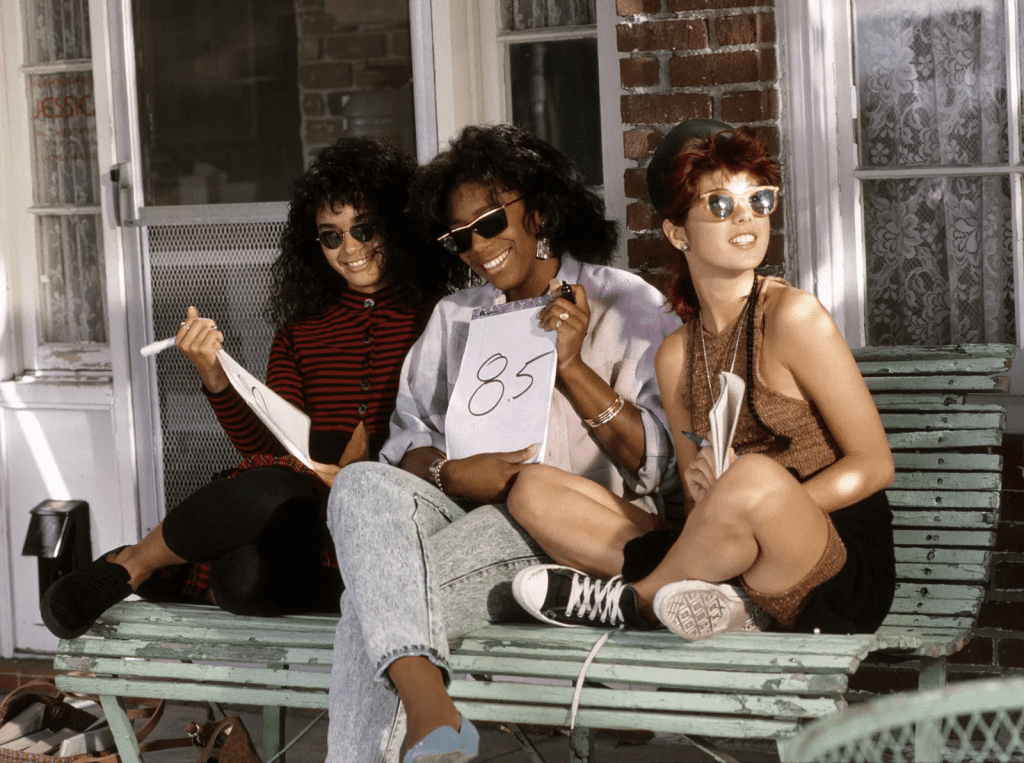 Actresses Marisa Tomei and Lisa Bonet, who starred together on the television series A Different World, have remained close friends since their time on set.
Tomei is the godmother to Zoé Kravitz, Bonet's daughter. In a 2018 InStyle interview, Tomei interviewed Kravitz and referred to Bonet as her best friend.
Jonah Hill and the Olsen twins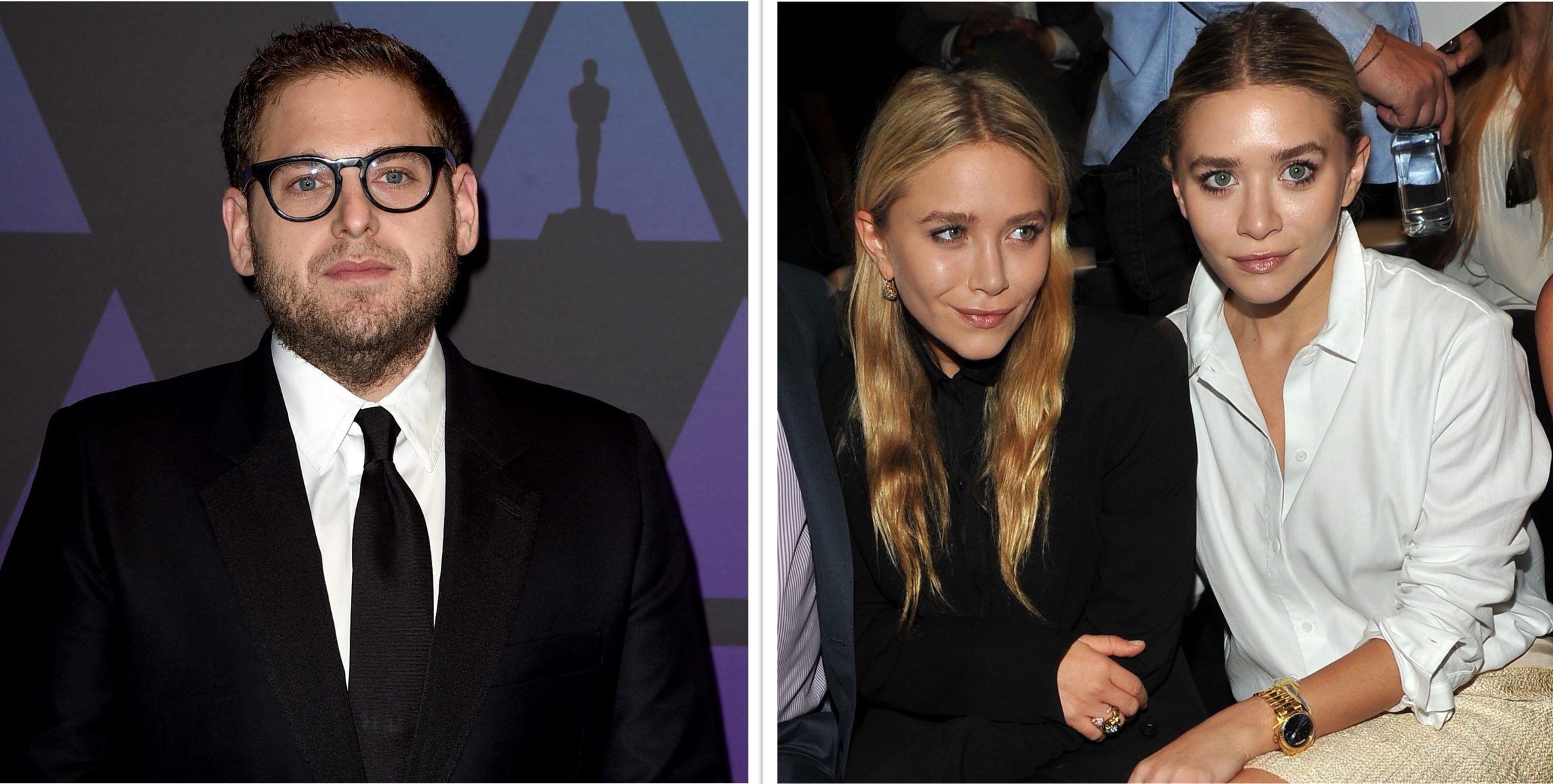 Credit: Stephen Lovekin/Kevin Winter/Getty Images
People reported that twin sisters and former actresses Ashley and Mary-Kate Olsen attended the Wall Street Journal Magazine's 2018 Innovator Awards on Nov. 8, 2018, to support actor Jonah Hill, who won a special award for acting.
The sisters sat at his table and reportedly thanked him in his acceptance speech. The unlikely trio have reportedly been friends for years; Ashley spent Easter with Jonah in 2018.
Timothee Chalamet and Larry David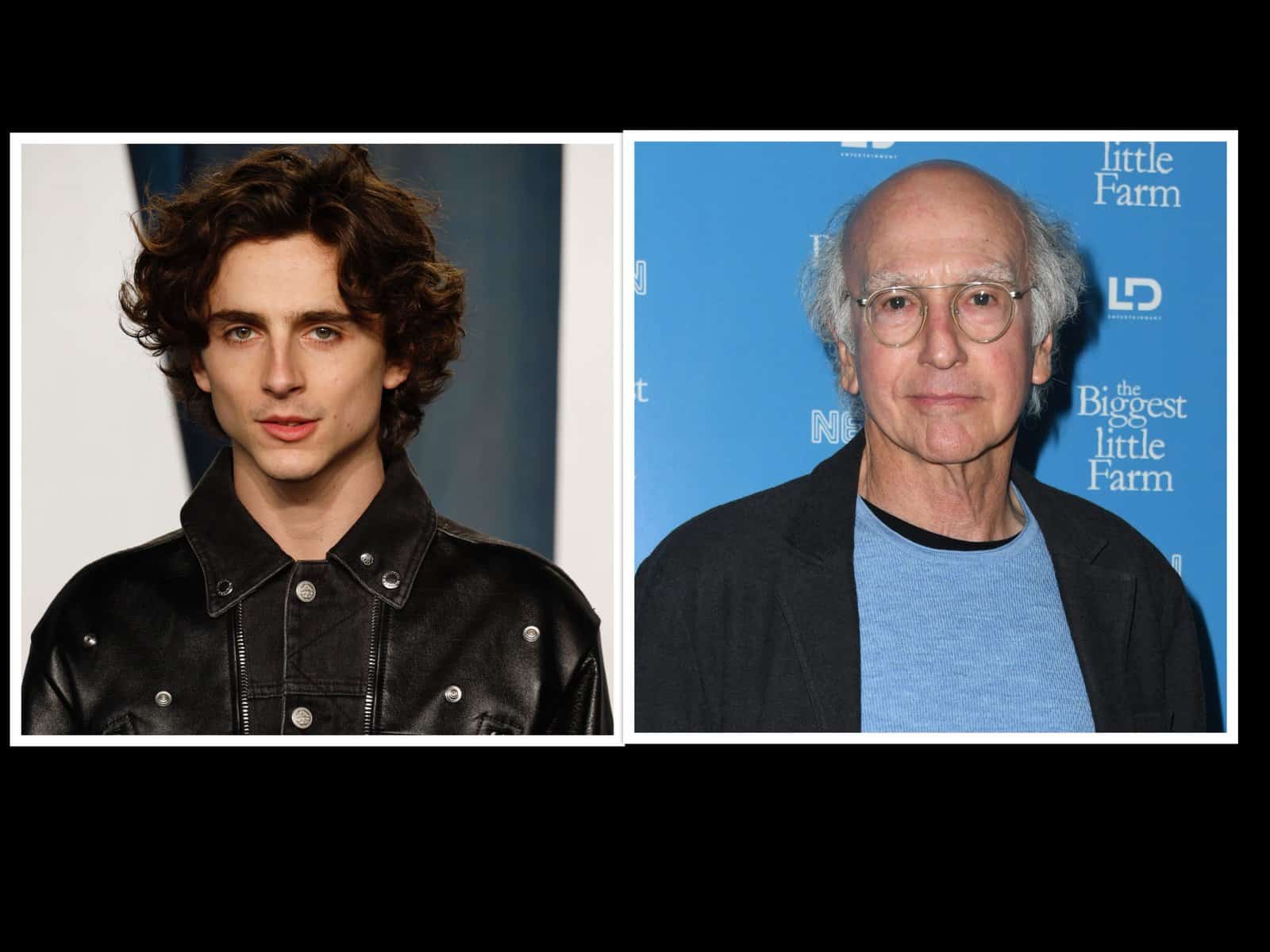 Credit: John Kopaloff/Frazer Harrison/Getty Images
In 2021, paparazzi captured photos of Chalamet and David having lunch together at Sant Ambroeus in New York City. The pictures quickly went viral online, and fans took to social media to speculate about the unexpected friendship, asking everything from how the two met to what they could be talking about.
While some were confused by their meeting, others were pleasantly surprised. One fan described the lunch as "iconic," while another said it was "the absolute perfect celebrity sighting."
Colin Firth and Stanley Tucci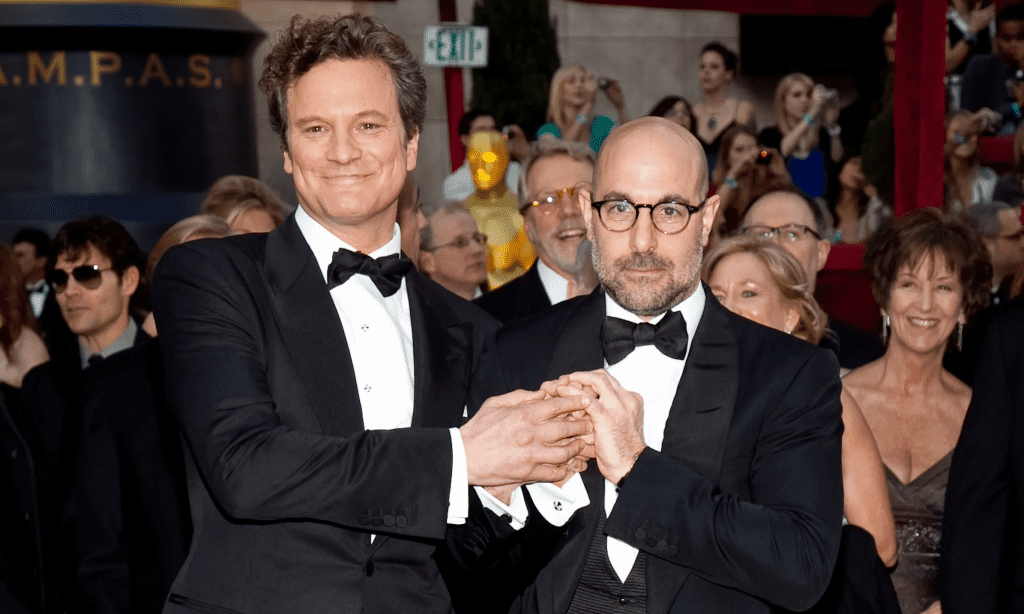 Credit: Brian To/Getty Images
Since they co-starred in 2001's Conspiracy, Firth and Tucci have been friends for over two decades. "We've known each other for so long, and we've both been through things that we've helped each other through, personally," Tucci told People in 2021.
"It's just nice to have that history. [During filming in England] he would come over for dinner every night, and he would cook dinner for us. And we never got tired of each other's company."
Gordon Ramsay and Gigi Hadid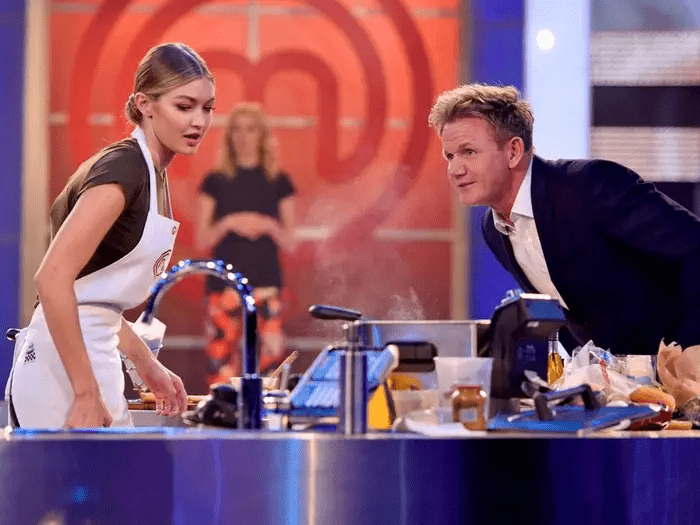 Chef Gordon Ramsay has a great relationship with his kids and he may have supermodel Gigi Hadid to thank for that! "My daughters, they love me," he told People in December 2020. "It's not because I'm a f***ing good chef. They love me because I talk to Gigi Hadid. That's the only reason why they want to talk to me."
Ramsay and Hadid met while filming MasterChef Celebrity Showdown in 2016. They have remained friends ever since and often turn to each other for cooking inspiration. "Gigi sent me this pasta dish a couple of weeks back on Instagram and said, 'Chef, what do you think?' And I said, 'Girl, it's good. In fact, it's f***ing good,'" Ramsay recalled.
Amal Clooney and Meghan Markle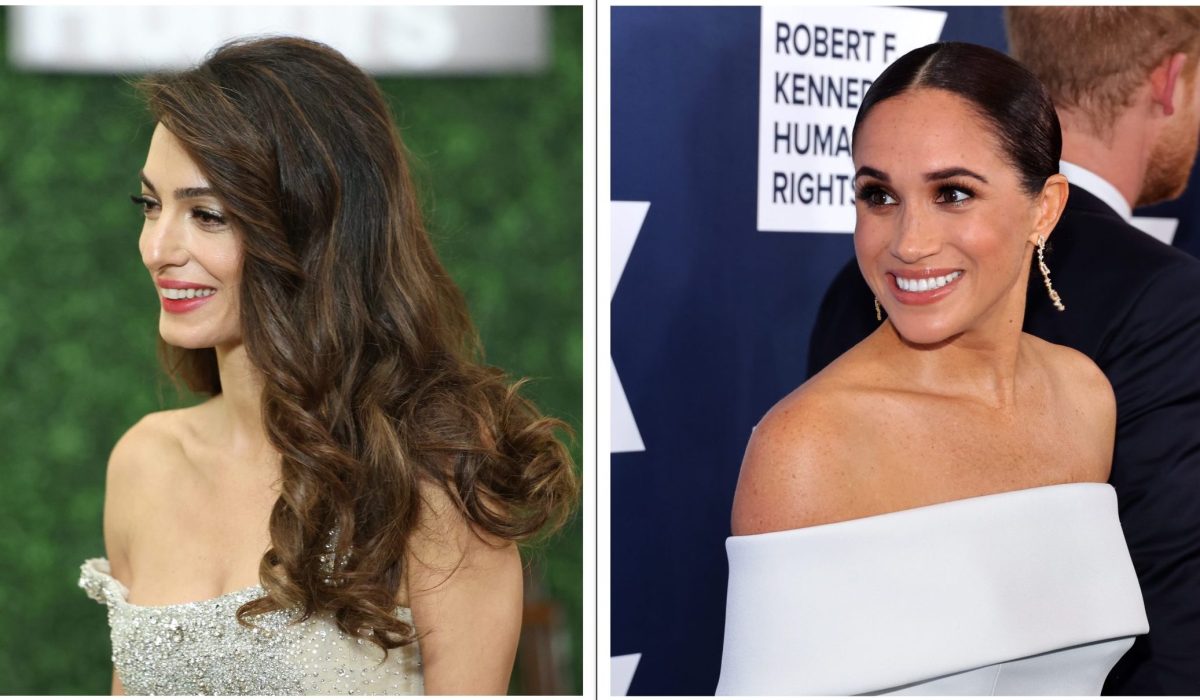 Credit: Mike Coppola/Kevin Dietsch/Getty Images
Despite their busy schedules, international human rights lawyer Amal Clooney spent a lot of time with Meghan Markle, helping the royal get adjusted to life in London before she and Harry chose to move back to the US.
"They have known each other for a while [and share] many interests," an insider told People in 2018. "It was a very natural friendship from day one." Amal and George attended Harry and Meghan's wedding in 2018 at Windsor Castle, and George defended the former actress as she was attacked by the British press.
Tiffany Haddish and Barbra Streisand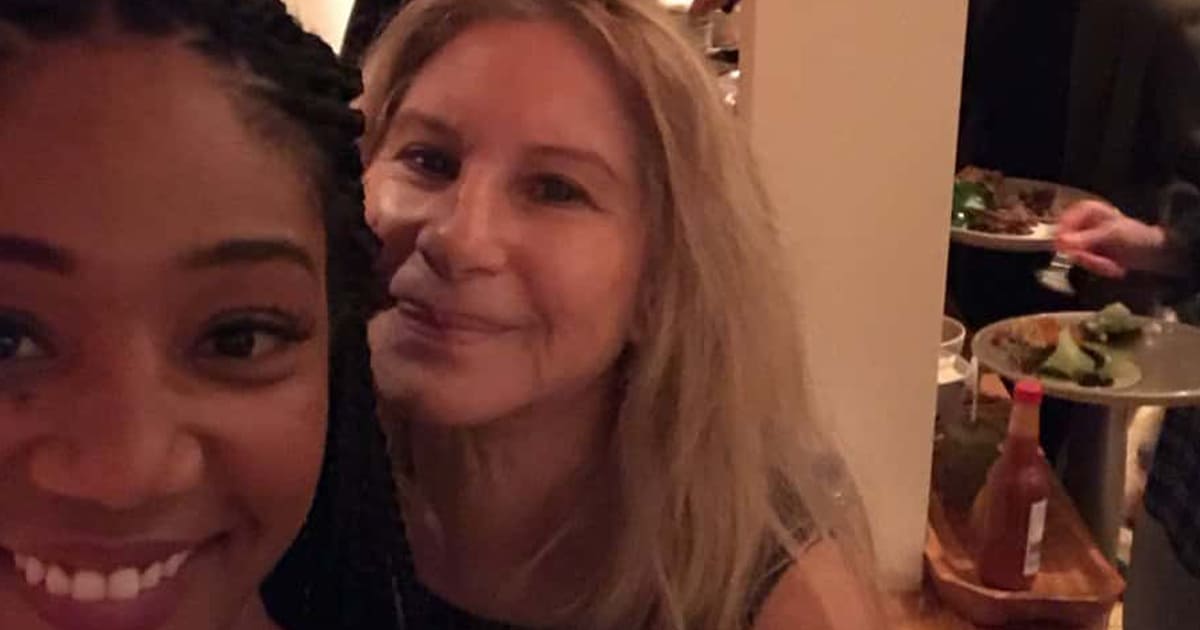 Credit: @TiffanyHaddish via Twitter
Actress and comedian Tiffany Haddish shared a picture of herself with legendary singer Barbra Streisand at a Thanksgiving celebration in 2017. She wrote: "Just so y'all know I taught my big sister about @CardiB_ today."
The talented duo stayed friends, with Streisand gifting Haddish a Star of David necklace for her 40th birthday and 'Black Mitzvah' party in 2019.
Kris Jenner and Jennifer Lawrence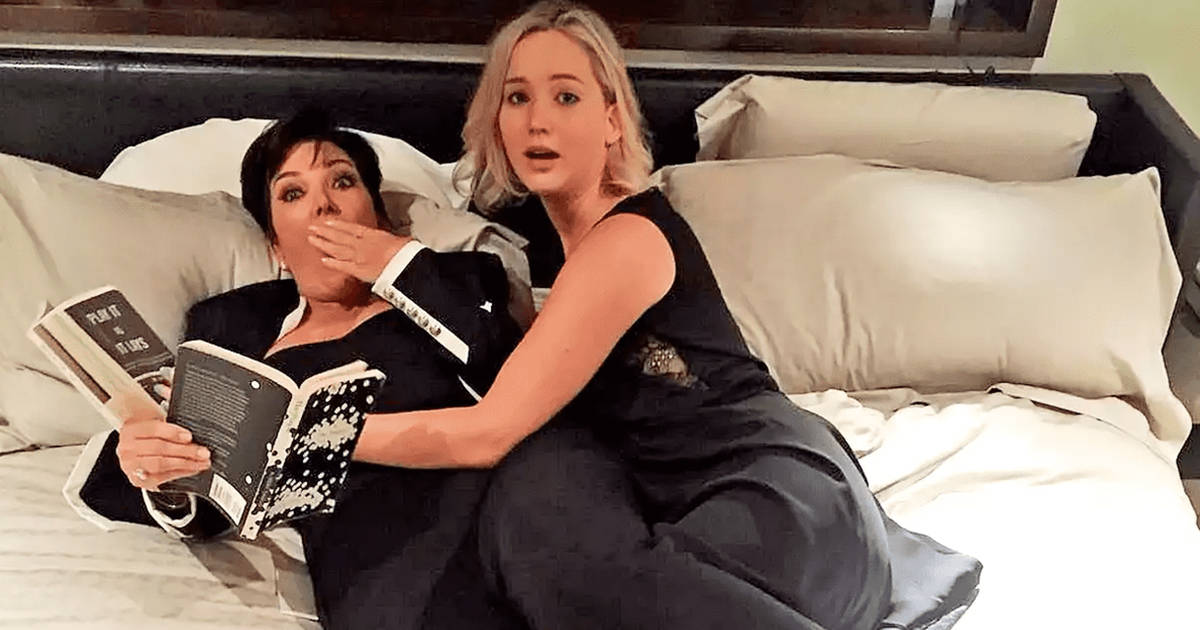 Credit: @KrisJenner via Instagram
As a huge fan of Keeping Up With the Kardashians, Jennifer Lawrence got the surprise of her life when Kardashian matriarch Kris Jenner made an appearance at her birthday party in 2017. According to Jennifer, she was so excited that she almost fainted when Kris walked out with her birthday cake.
Since then, Lawrence and Jenner have become known for their epic dinner parties, and Jenner referred to the actress as "her favourite daughter" in an Instagram post celebrating her 30th birthday.
Harry Styles and Lizzo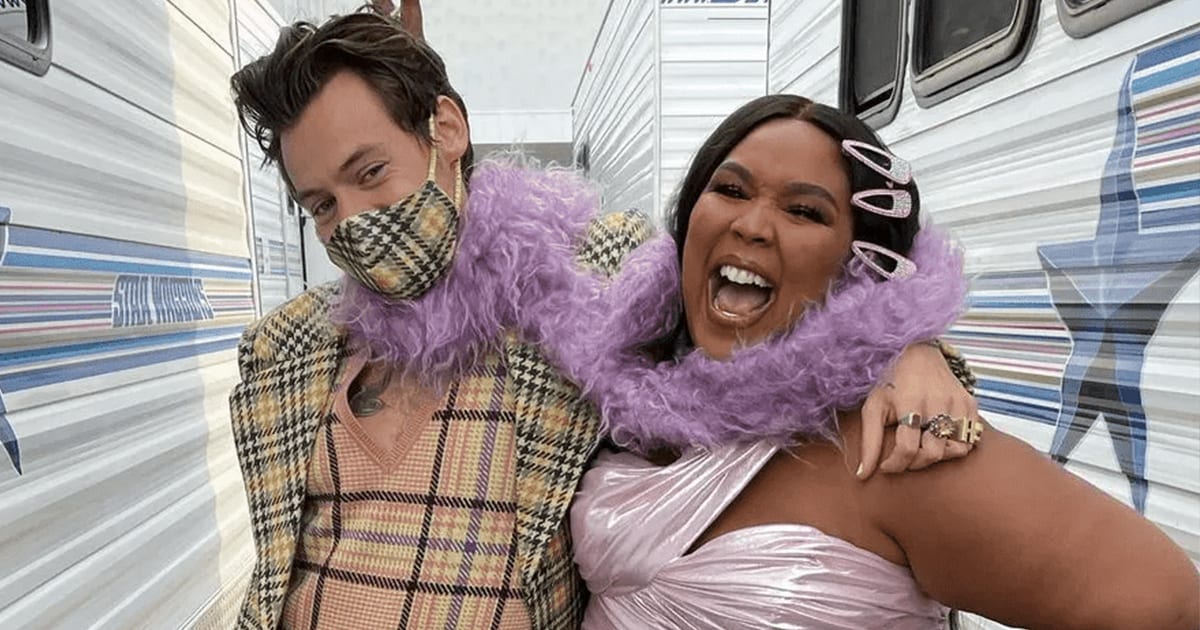 Credit: @Lizzobeeating via Instagram
Lizzo posted a video of Harry Styles covering her song Juice on Instagram in February 2019, revealing that she was thrilled by the rendition. A month later, they performed it together at a Super Bowl concert in Miami and were photographed looking adorably goofy as they held up their Grammy awards.
In March 2021, they reunited at the Grammys and did another photoshoot together. And in April 2022, Lizzo joined Styles on stage during his Coachella set for a rendition of Gloria Gaynor's I Will Survive.
Russell Brand and Helen Mirren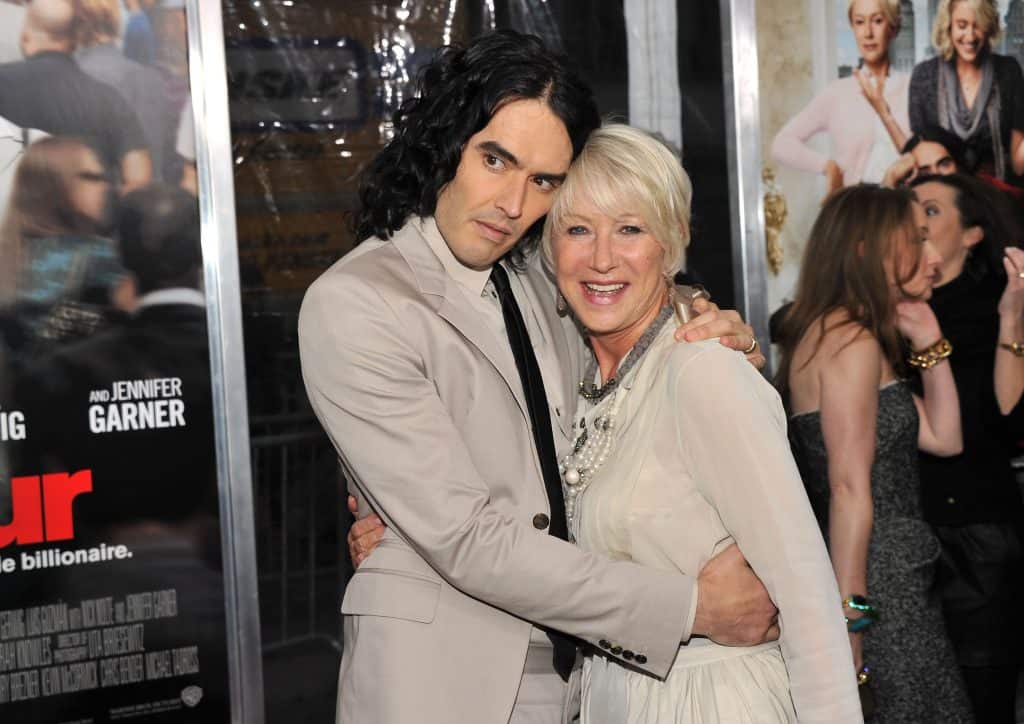 Credit: Stephen Lovekin/Getty Images
When actress Helen Mirren and comedian Russell Brand worked together on the 2009 movie The Tempest, they became fast friends. In a 2012 interview with BBC Radio 4, Mirren gushed about Brand: "The thing about him is he likes women, and not a lot of men do.
That's why women like him. He's genuinely interested in us. Women melt in his presence," she said.
Meryl Streep and 50 Cent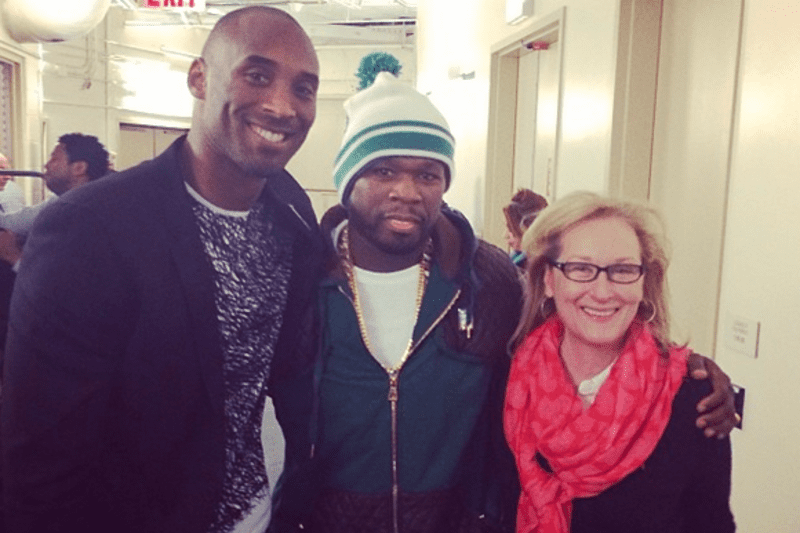 Credit: @KobeBryant via Twitter
Stars of film and rap may seem like two worlds apart, but Hollywood legend Meryl Streep and rapper 50 Cent have a surprising friendship. This pair first met at a Lakers-Knicks game in Madison Square Garden in 2014, and since then they've been spotted together at games.
50 Cent admitted on The Rachael Ray Show in 2016 that he was starstruck by the Oscar winner and sitting with Streep made him feel "normal again."
Katy Perry and Neil deGrasse Tyson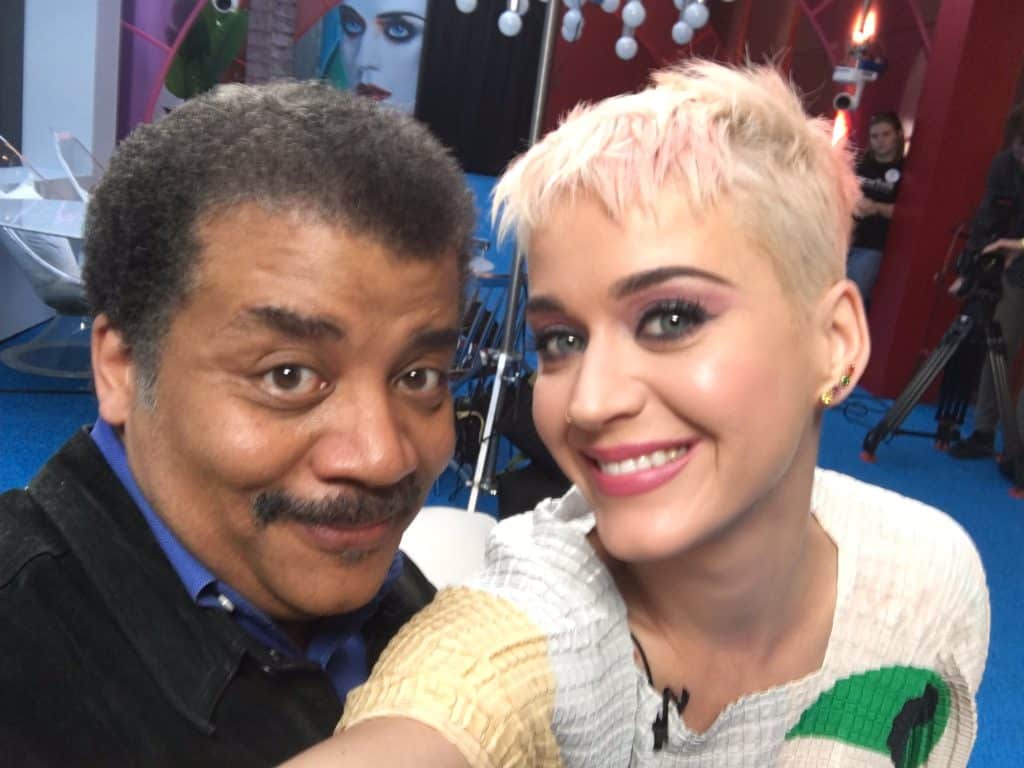 Credit: @neiltyson via Twitter
In 2017, singer Katy Perry and astrophysicist Neil deGrasse Tyson struck up an unlikely friendship when the pop star appeared on his StarTalk talk show to discuss aliens, space travel, and other topics.
Perry and Tyson had plenty to talk about when it came to science, math, and the universe. The duo stayed in touch, and Tyson invited the Grammy winner back on in 2019.
Elton John and Eminem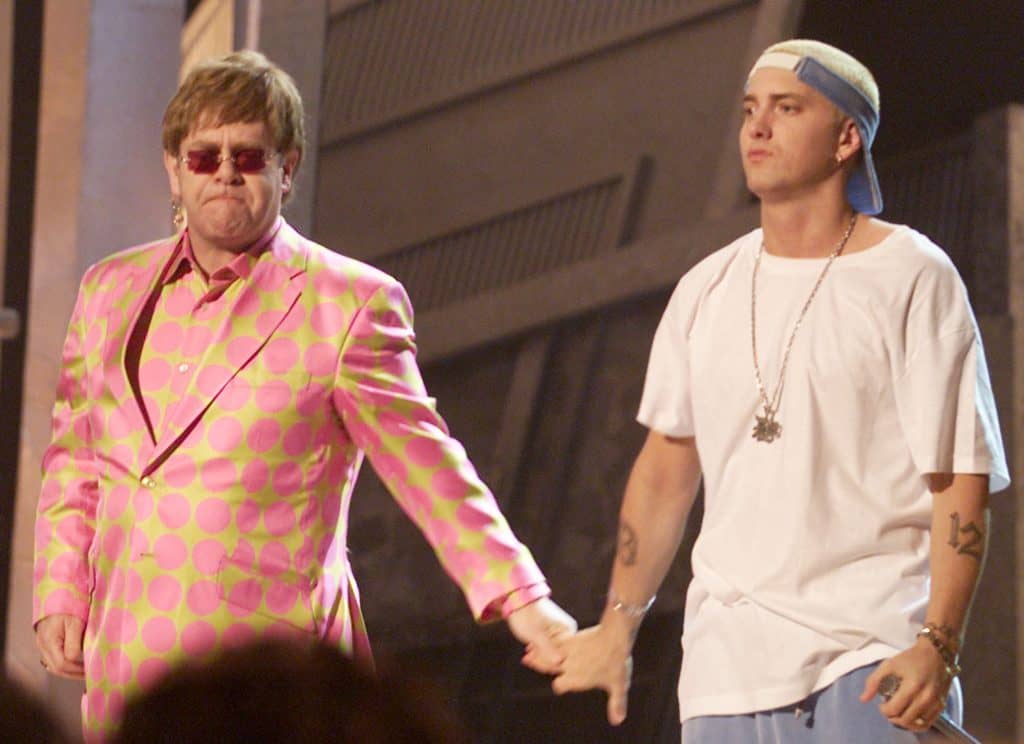 Credit: Kevin Winter/Getty Images
Although their styles of music couldn't be more different, rapper Eminem and music legend Elton John have maintained a friendship. Eminem credits John with helping him kick his drug habit, and the two performed together at the 2001 Grammy Awards ceremony.
Eminem told Detroit Metro Times in 2009 that Elton John was one of the first people he called when he wanted to get sober. "He's somebody who's in the business and can identify and relate to the lifestyle and how hectic things can be," Eminem said. "He understands … the pressure and any other reasons that you want to come up with for doing drugs."
Beyoncé and Gwyneth Paltrow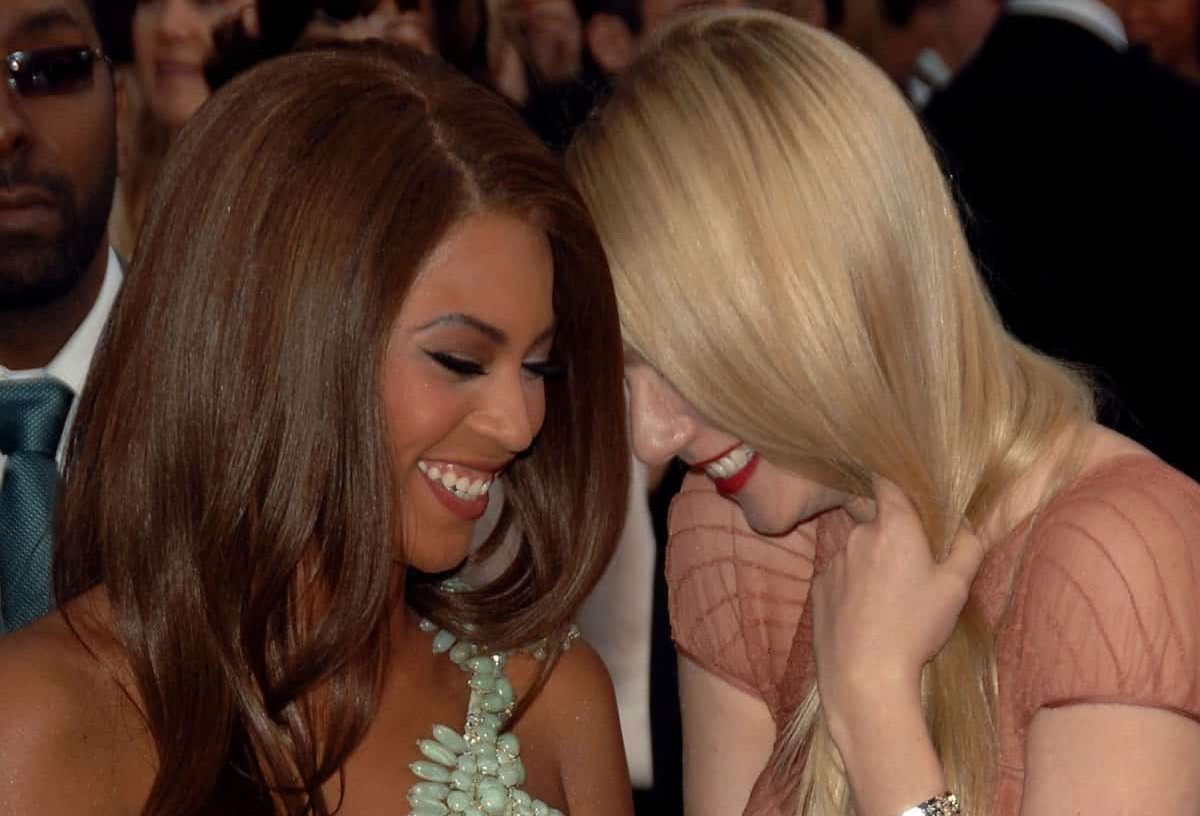 Credit: Stephen Shugerman/Getty Images
Gwyneth Paltrow and Beyoncé met in 2006 at a charity event in New York City. Their friendship has been going strong ever since; Paltrow's kids call Jay-Z "Uncle Jay."
In 2016, rumors emerged that Paltrow may have been "Becky with the good hair," a woman Beyoncé referenced as Jay-Z's mistress in her song Sorry. However, Paltrow denied those rumors via Instagram; we're glad they seem to be able to brush that one off.
Rihanna and Jim Parsons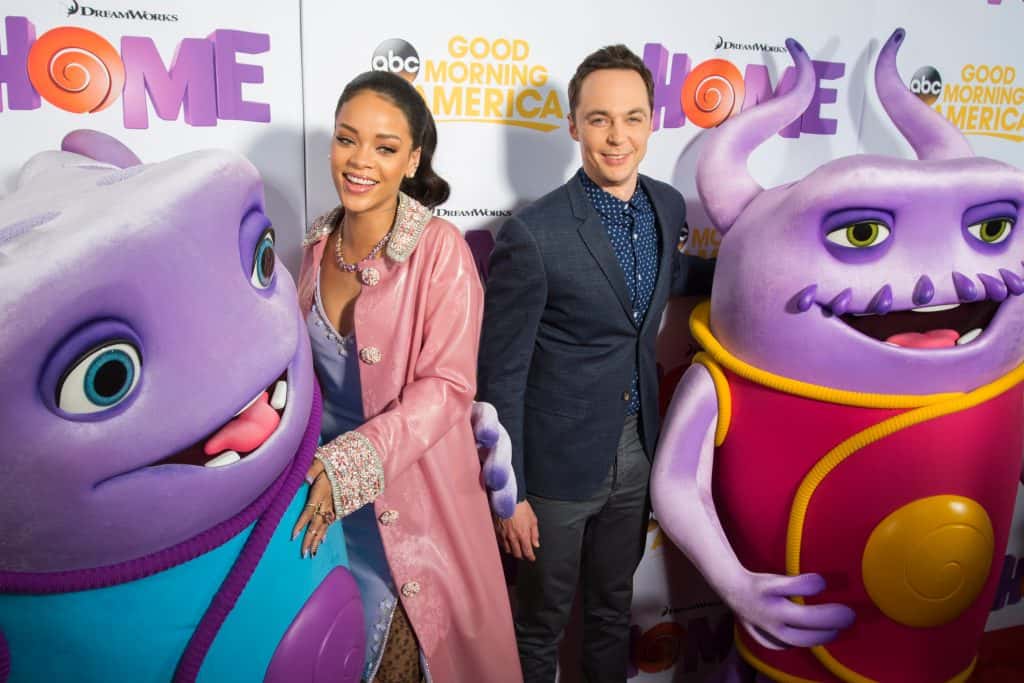 Credit: Cooper Neill/Getty Images
Parsons and Rihanna worked together on the 2015 movie Home and stuck up a close friendship. During interviews to promote the film, Parsons appeared on several talk shows and talked about how much he enjoyed working with Rihanna.
When first asked about her during an appearance on The Talk, Parsons said that Rihanna is "the best listener" and praised her abilities as an actress. With her background in music and his role on The Big Bang Theory, these two have proven that opposites attract.
Serena Williams and Colton Haynes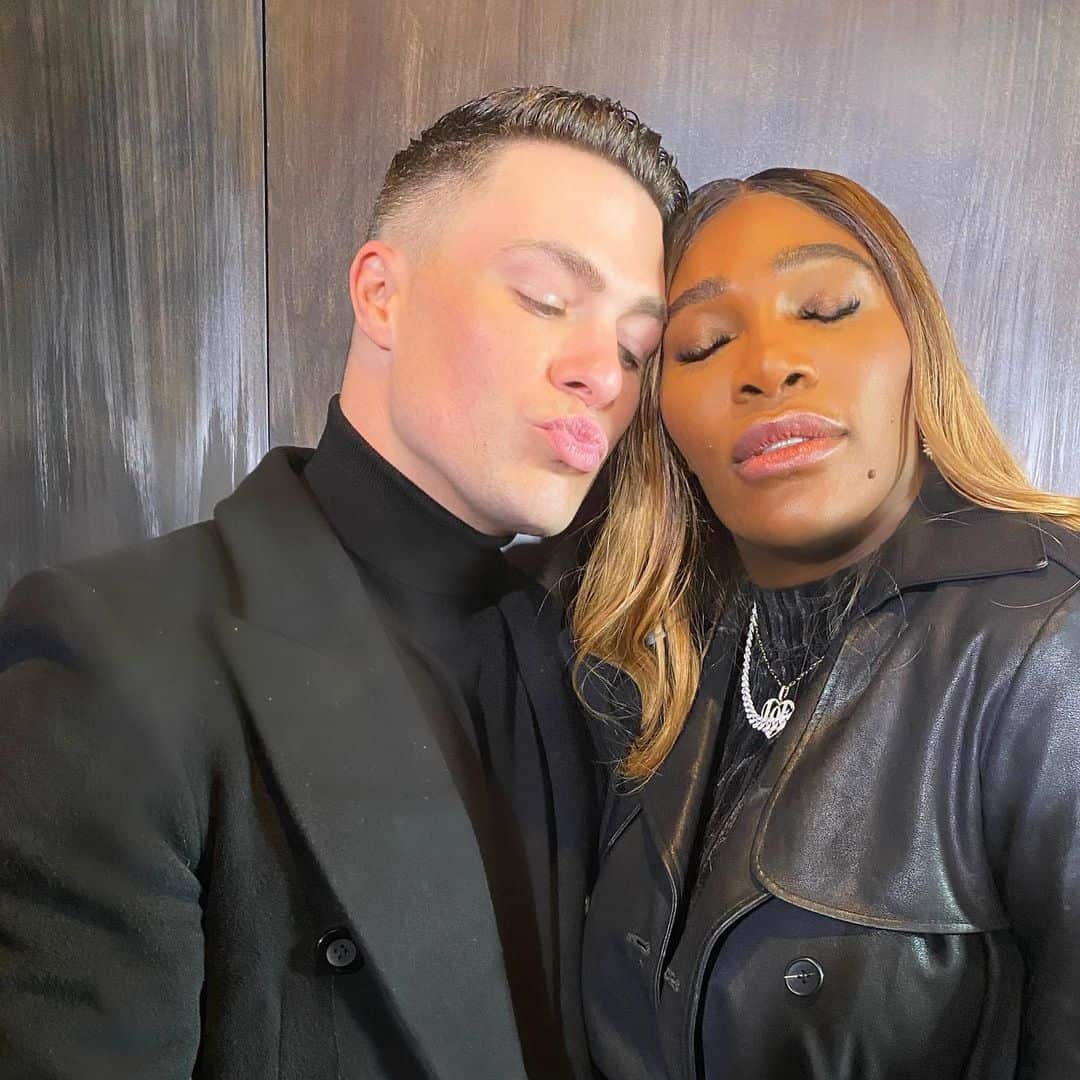 Credit: @ColtonHaynes via Instagram
Although the tennis pro and Teen Wolf actor have been friends for years now, it's unclear how they originally met. They've proved to be incredibly close, as Haynes attended Serena's wedding in 2017, and the athlete supported the actor when he opened up about his hospitalization and battle with addiction in 2019.
When Haynes attended William's wedding to Alexis Ohanian, he revealed he got so emotional that other stars came over to check on him.
Snoop Dogg and David Beckham
Credit: Brian Aris/Live 8 via Getty Images
Rapper Snoop Dogg and former footballer David Beckham have been close friends since 2008, when the former appeared on the latter's E! show, Snoop Dogg's Father Hood.
The rapper has even said he lets the football legend listen to his new music before it's released. "Whenever I make a record, I give him a copy before it's done," he told the U.K.'s Mirror. "He's like a brother. I'm gonna show him to rap, for shizzle."
Usain Bolt and Prince Harry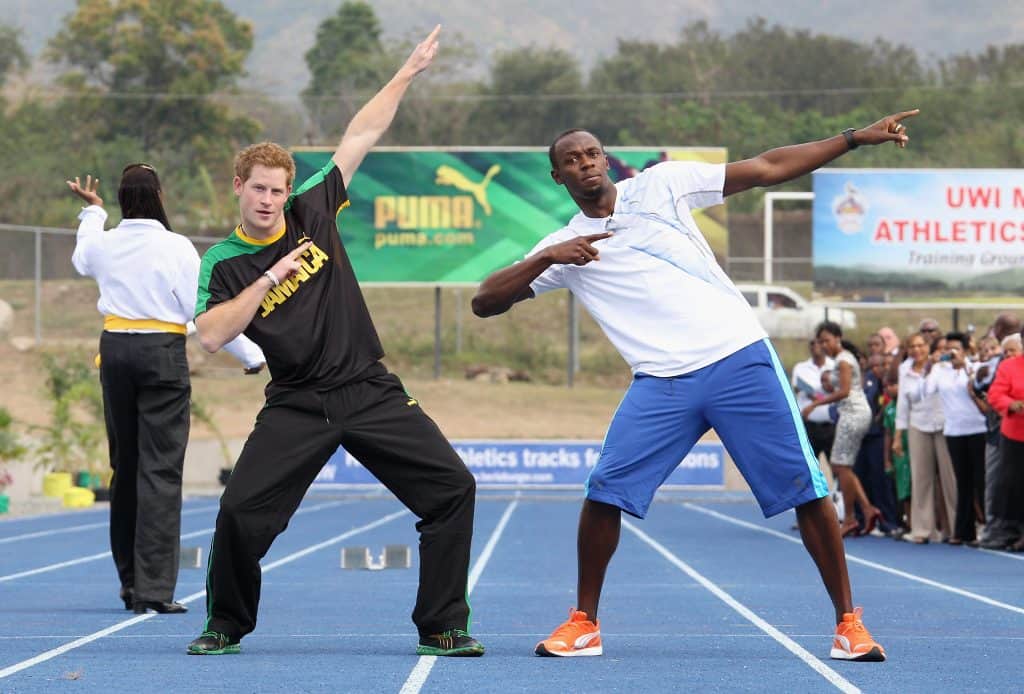 Credit: Chris Jackson/Getty Images
Olympian Usain Bolt and Prince Harry have been friends for many years. In 2017, ahead of Harry's marriage to Meghan Markle, Bolt joked that he planned to throw three bachelor parties for his friend.
"I'm thinking about having three," he said in an interview with ITV. "My idea is to have one in Kingston [Jamaica], one in Vegas and one in London. I know it's a lot to ask but these are his last nights of freedom. I will personally call Meghan and take responsibility for getting him home safely after each."
Jada Pinkett-Smith and Queen Latifah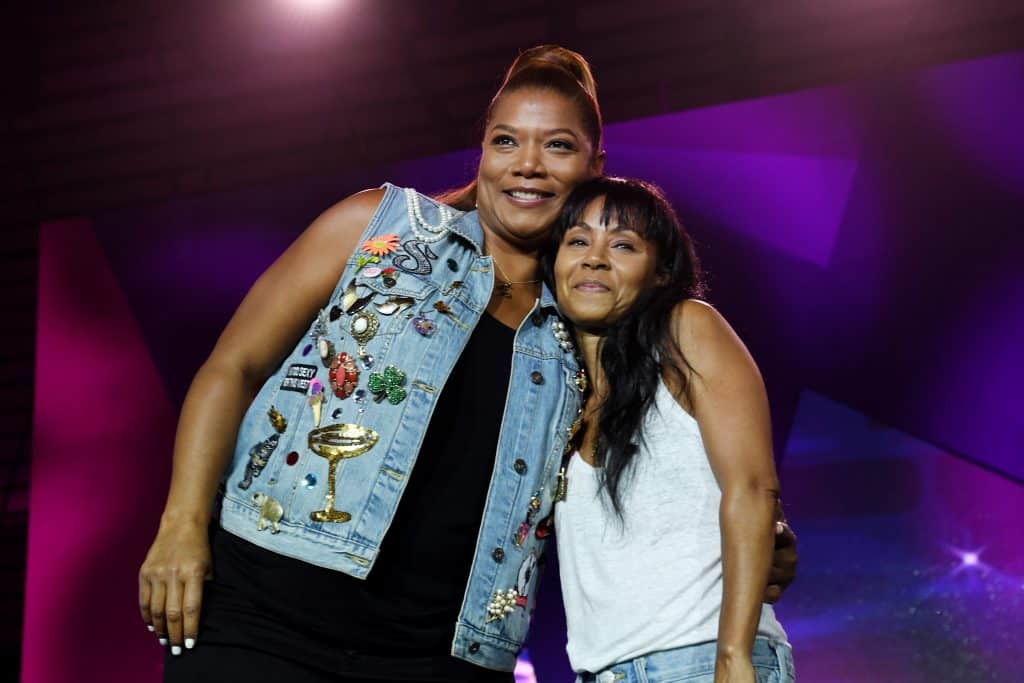 Credit: Paras Griffin/Getty Images for 2016 Essence Festival
For more than three decades, Jada Pinkett Smith and Queen Latifah have been close friends. They met at a Baltimore club in the '80s when Pinkett Smith was a teenager and Latifah was performing.
Pinkett Smith got the promoter to let her introduce Latifah to the crowd before she went on stage. The two later appeared together in the '90s crime movie Set It Off, and the 2017 blockbuster Girls Trip.
Megan Thee Stallion and Cara Delevingne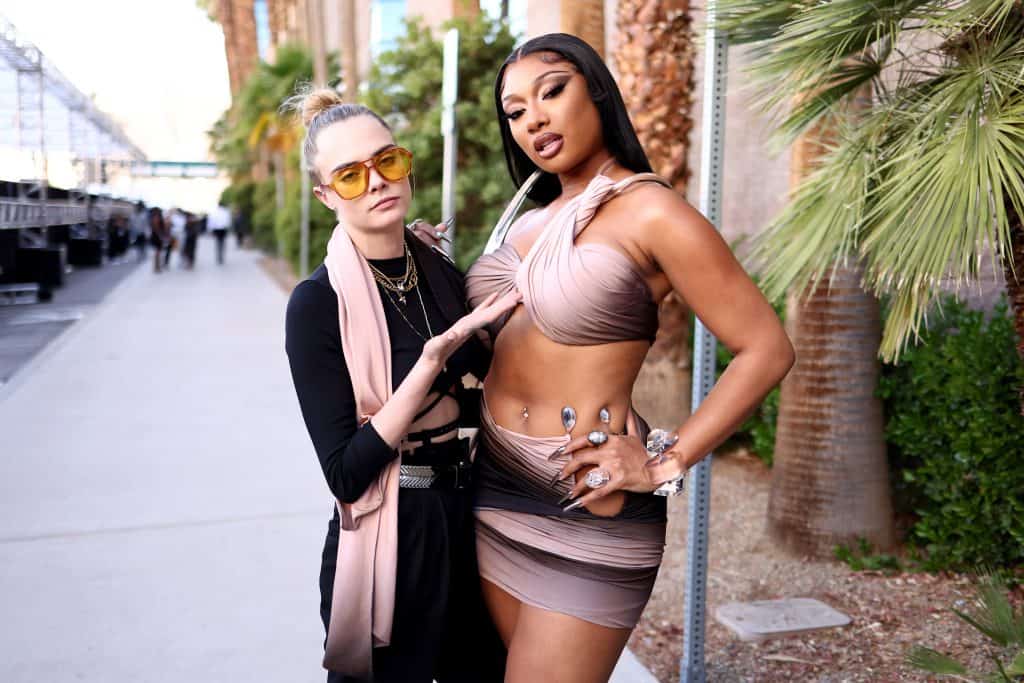 Credit: Matt Winkelmeyer/Getty Images
During the 2022 BBMAs, images of this unlikely friendship went viral after Cara Delevingne was spotted in the background of several of Megan's pictures, including one where she threw the train of the rapper's dress in the air as the media snapped photos.
The actress and model said that she was just hyping her friend. Delevingne even recalled helping Megan, who won the BBMA for Top Rap Female Artist, rehearse her acceptance speech. Cara said of Megan, "She had a speech she was going to do because she was winning an award, so I was helping her run her lines."
Keanu Reeves and Winona Ryder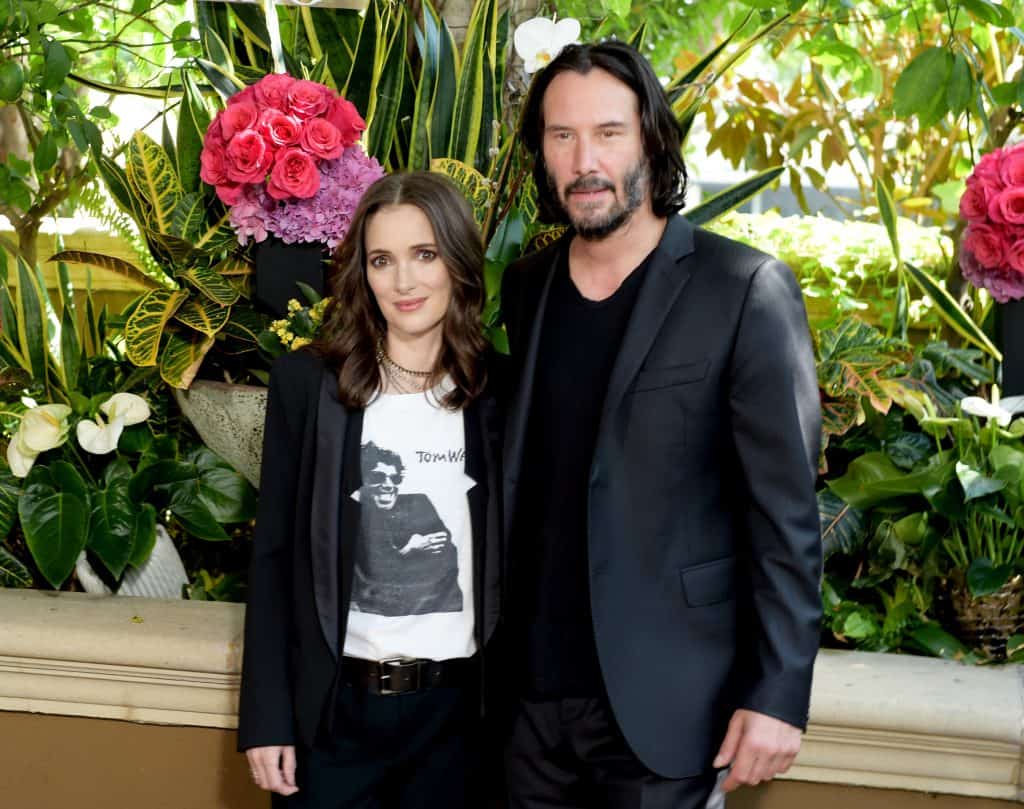 Credit: Kevin Winter/Getty Images
In 1992, Winona Ryder and Keanu Reeves co-starred in Bram Stoker's Dracula, and might even be legally married because a wedding ceremony they participated in for the film was officiated by "a real Romanian priest."
The actress credited Reeves with easing the tension between her and Dracula actor Gary Oldman during filming. Ryder has said that she is grateful for Reeves' involvement in the film, saying that he helped her with some of her most challenging scenes. The two have met for dinner every year or so since then and reunited on screen for 2018's Destination Wedding.
Lizzo and Macaulay Culkin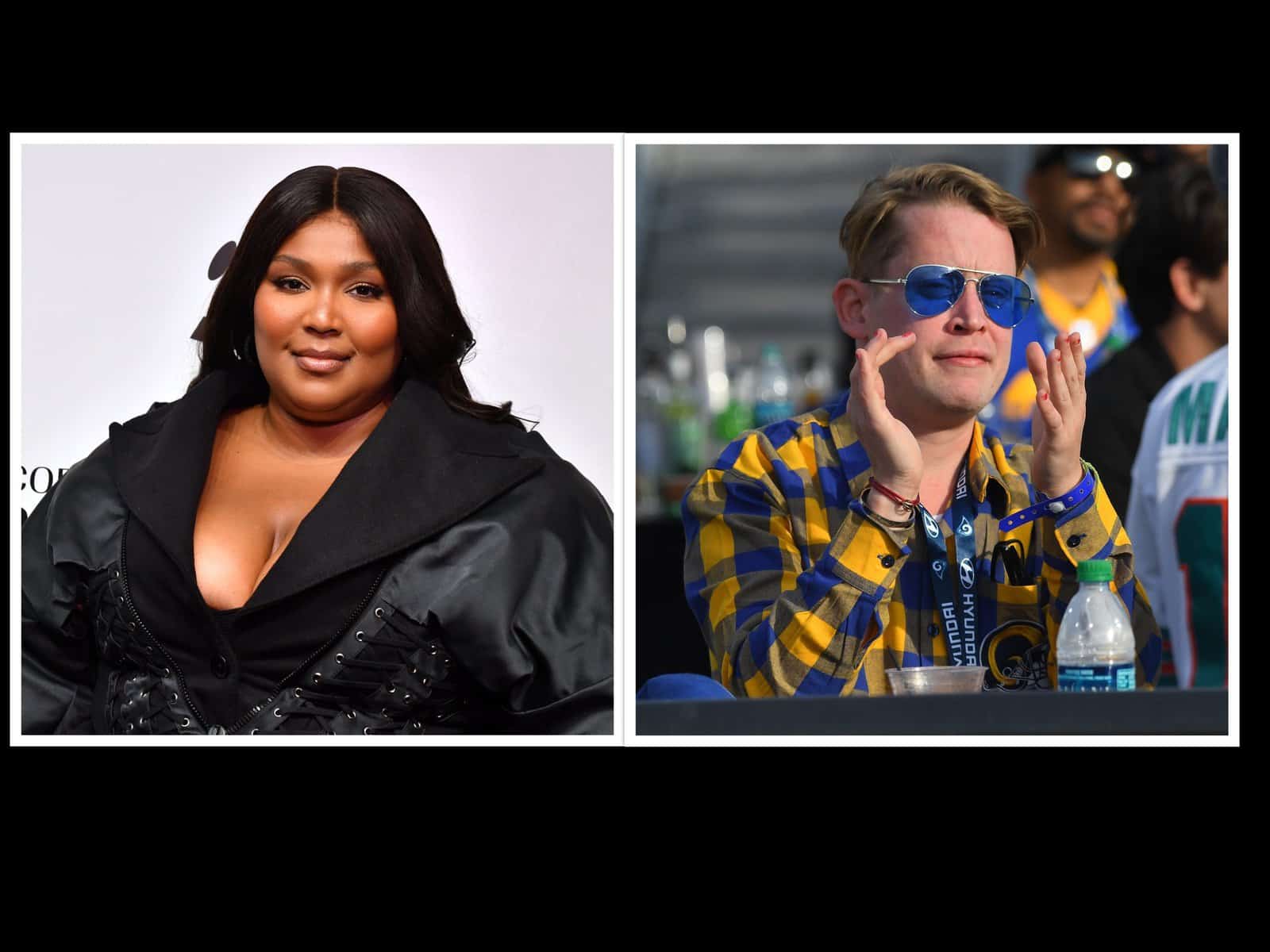 Credit: Jayne Kamin-Oncea/Sarah Morris/Getty Images
Home Alone star Macaulay Culkin attended a Lizzo concert in 2019 and joined the singer onstage for a portion of her set. Culkin shared video of his time onstage on Twitter with the caption, "Went to see my friend Lizzo tonight."
The actor and the singer have been friends for years—he made a cameo appearance in the music video for Lizzo's 2014 song Faded, and – as an up-and-coming artist in San Diego – Lizzo used to open for his comedy band, The Pizza Underground.
Cardi B and Penn Badgley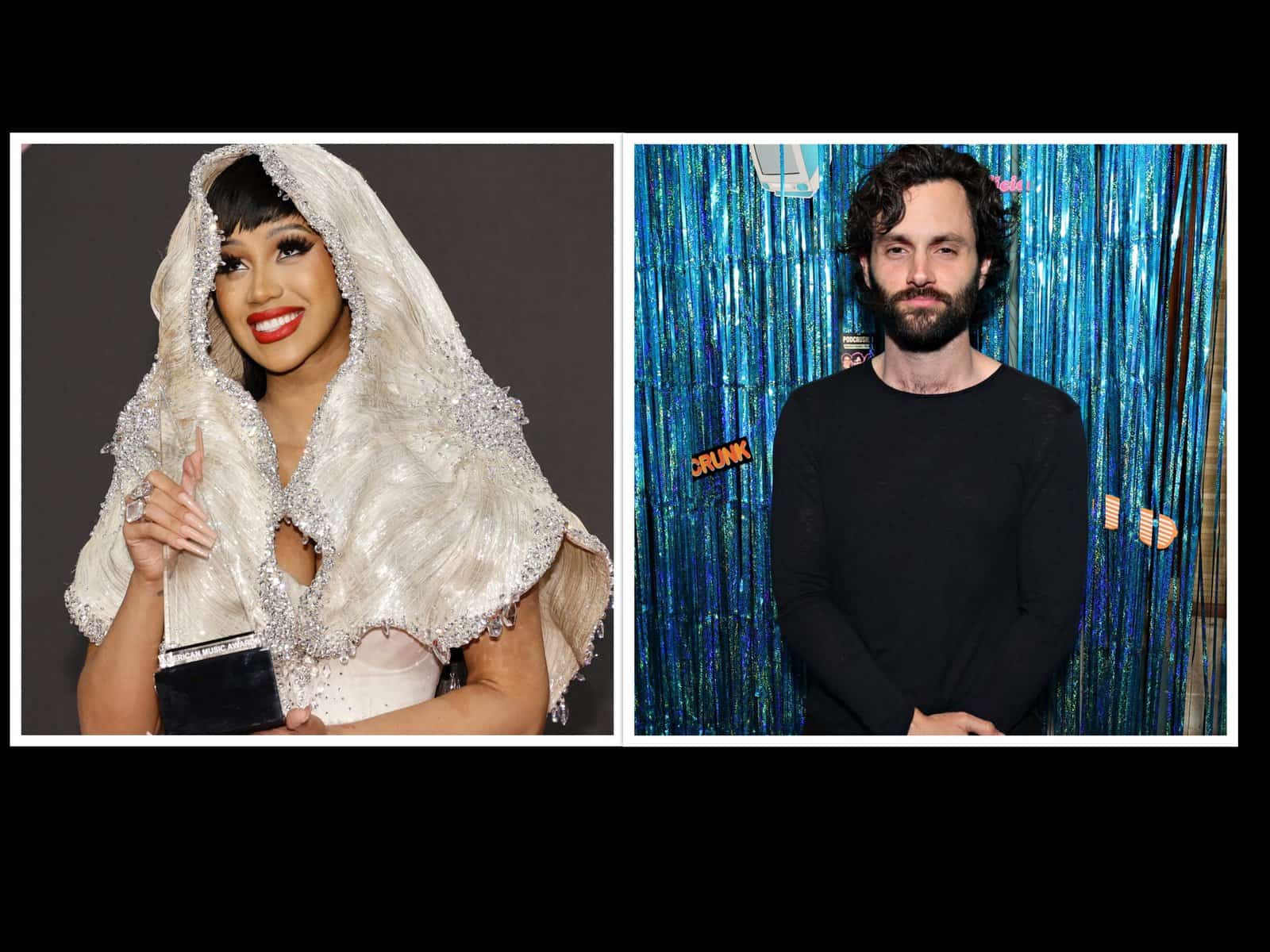 Credit: Cindy Ord/Amy Sussman/Getty Images
Fans might think that Cardi B's friendship with Penn Badgley was born out of her love for his hit show, You. However, it was Badgley who made the first move by complimenting the rapper on her relationship with her fans.
"Despite what many might judge as antics and all this, I feel like she has an incredibly authentic relationship to that, and that's why people like her so much," he said during an interview promoting You season one.
The two stars have since had many memorable interactions, including the time they swapped their Twitter profile pictures to photos of each other and when Netflix changed its Twitter bio to read: "Petition to get Cardi B to guest star in Season 4 of You!"
Justin Bieber and Diane Keaton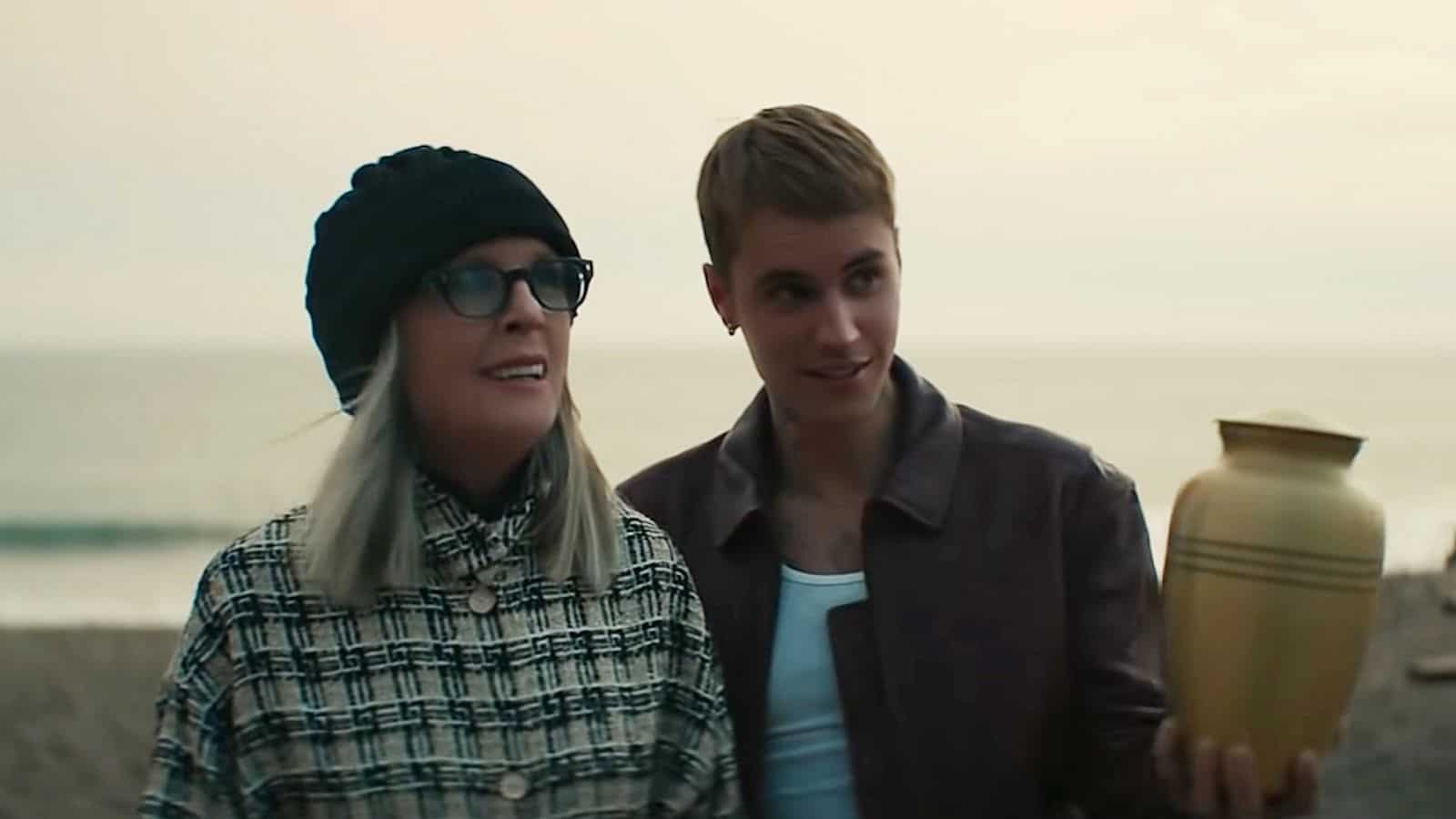 Justin Bieber has many famous friends from around the world, including Kylie Jenner and Katy Perry. We wouldn't have guessed that Diane Keaton was one of them, but she has been a big fan for many years.
Back in 2015 in an interview on The Ellen DeGeneras Show, the Annie Hall Oscar winner revealed on that she had a crush on the singer. Years later, in 2021, Keaton starred in Bieber's music video for Ghost, playing the singer's grandmother.
Jennifer Lopez and Leah Remini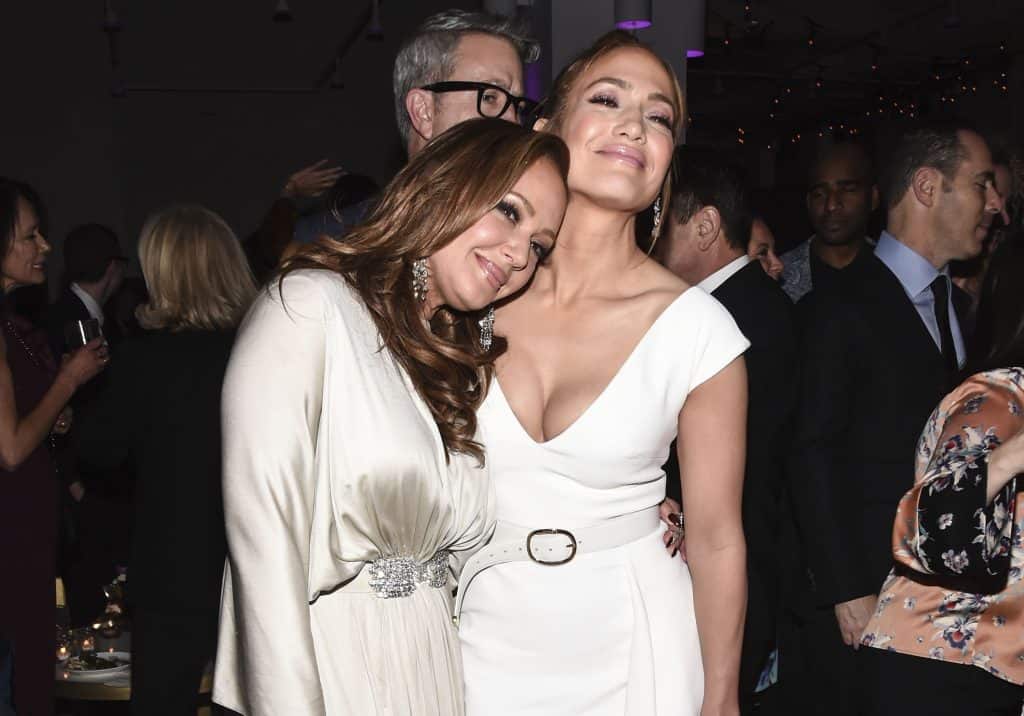 Credit: Daniel Zuchnik/Getty Images
Jennifer Lopez and actress Leah Remini have been close friends for more than a decade. Jennifer was still dating Marc Anthony when she met Leah, who was good friends with Marc at the time.
Her friendship with Jennifer blossomed as soon as they first met. Though J.Lo and Marc ended up divorcing, her friendship with Leah is still going strong today.
Snooki and Kevin Jonas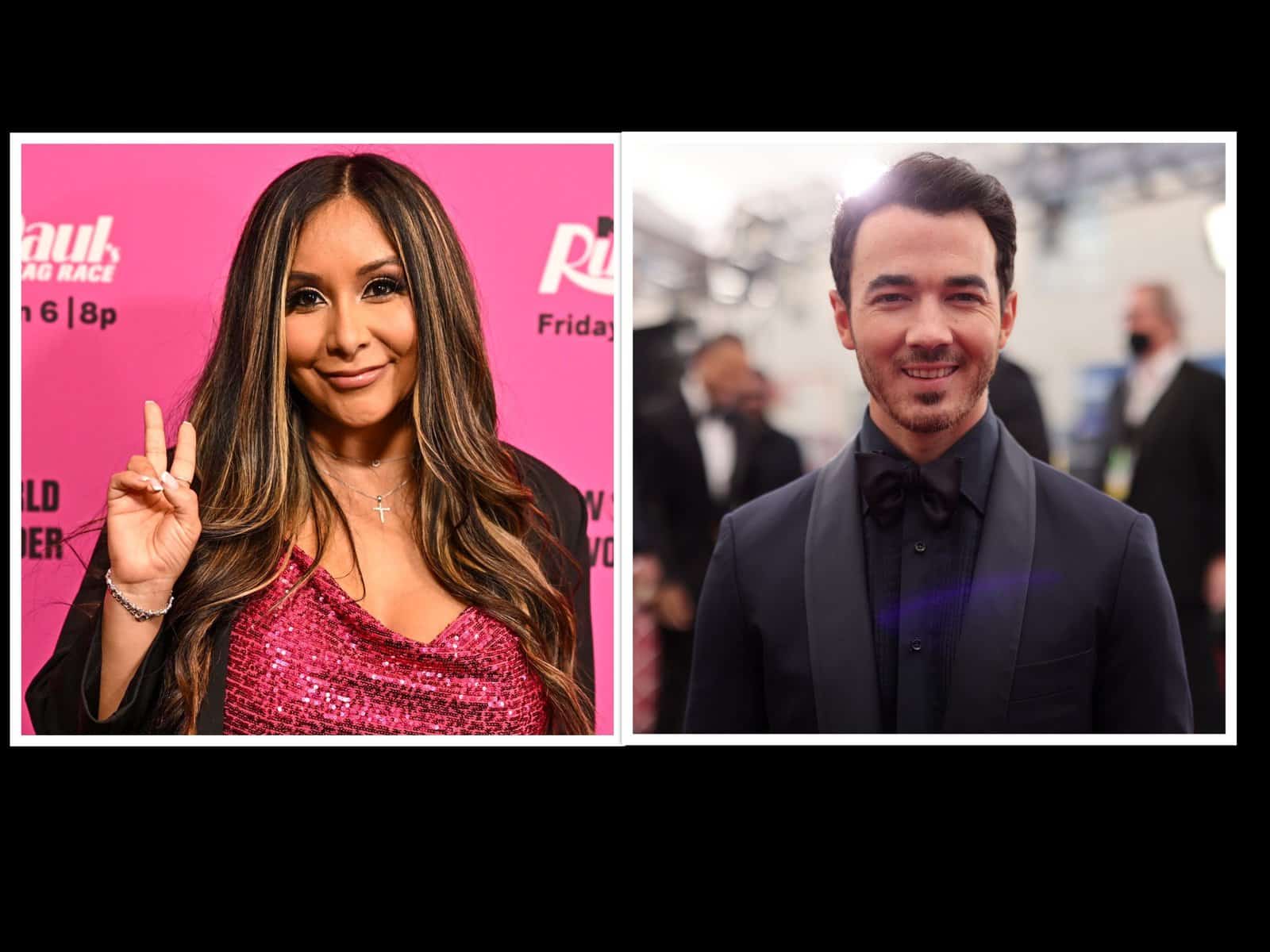 Credit: Emma McIntyre/Davie Kotinsky/Getty Images
Reality TV icon Snooki and the eldest Jonas Brother are two unlikely celebrities who have bonded over their shared New Jersey roots and a love of fitness.
The Jersey Shore alum even shared footage of herself and Kevin Jonas doing a High Intensity Interval Training workout together, proving that their friendship is for real.