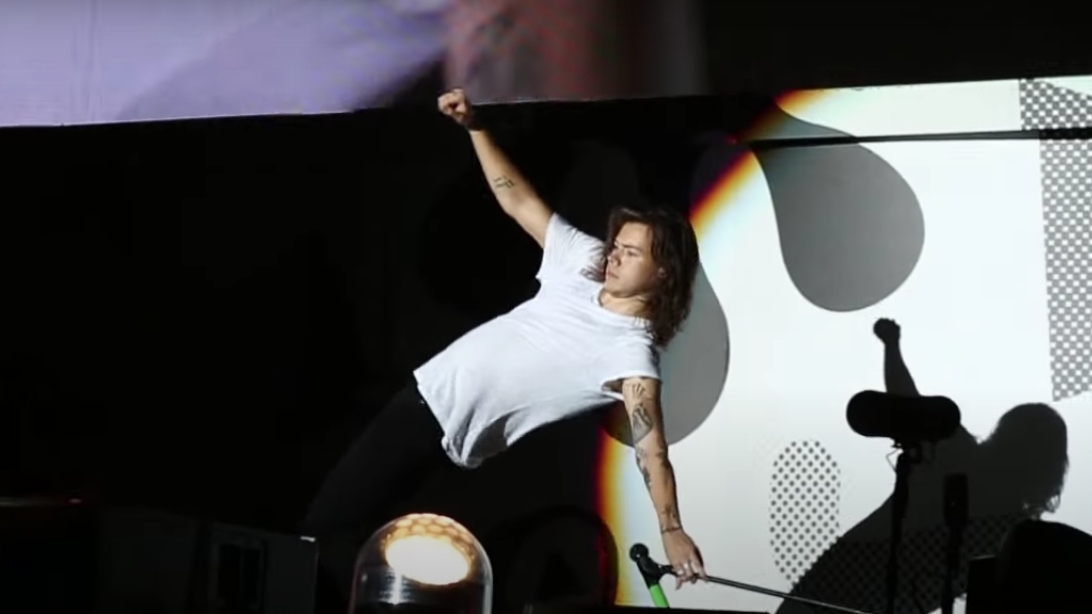 Madonna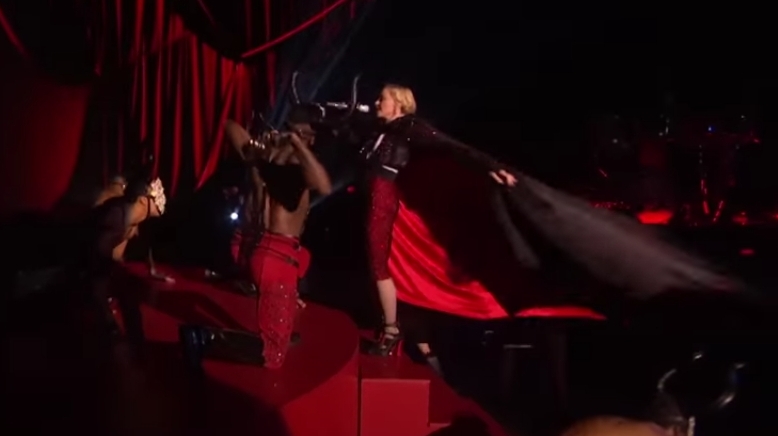 Madonna's fall at the BRIT Awards back in 2015 made headlines around the world. While her cape may have been a dramatic outfit choice, it only ended in disaster for the self-proclaimed Queen of Pop. Apparently, the cape had been tied on too tight around her neck, causing her to fall down a small flight of stairs when her dancers tried to pull it off. Like a true professional, Madonna carried on and performed the rest of the track without a hitch.
Lady Gaga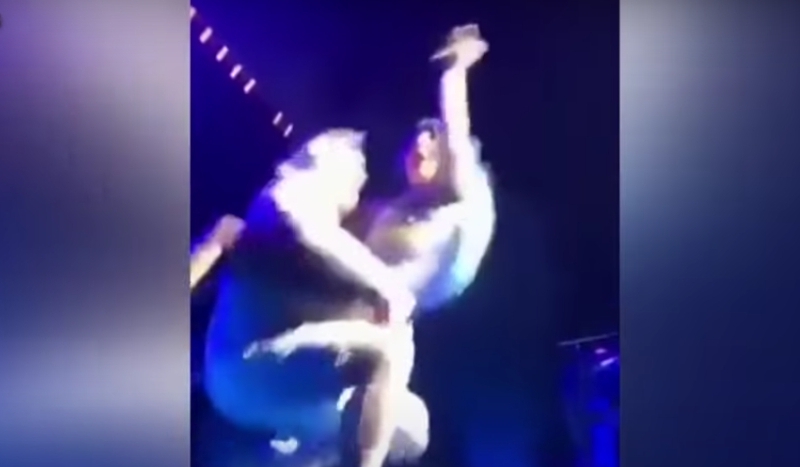 Lady Gaga is notorious for interacting with her fans, but Mother Monster got more than she bargained for when she invited this Little Monster to join her onstage at her Vegas show. While dancing, he scooped Gaga up, before he lost his balance and they both tumbled into the crowd. Yikes. Thankfully, no one was hurt. Gaga even immediately beckoned the fan back up to sit with her, while she soothed him with a piano ballad and told him: "It takes two to tango."
P!nk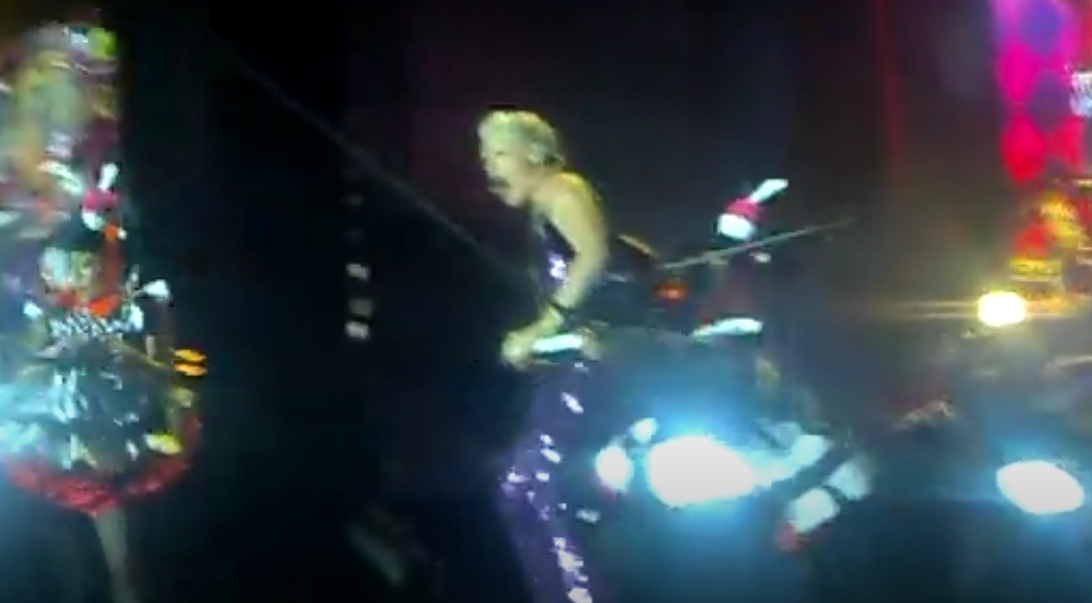 Rock-pop superstar P!nk is a pro when it comes to acrobatics, zipping above crowds in death-defying feats. However, when she took to the stage in Germany back in 2010, the singer was yanked offstage by her trapeze harness, moments before she was due to be flung high up into the air. The show was cut short and the star was rushed to the hospital, but thankfully she received the all-clear from doctors to perform the next night.
Harry Styles

Harry Styles is no stranger to tripping onstage. Back when he was in the boyband One Direction, the pop singer took a tumble at a San Diego gig in 2015. After holding onto his mic stand too hard, the star was thrown in the opposite direction, before laying on the floor out of embarrassment. It's not the last time Styles has fallen in front of thousands, making it somewhat ironic that he has a track named Falling on his third solo album.
Ariana Grande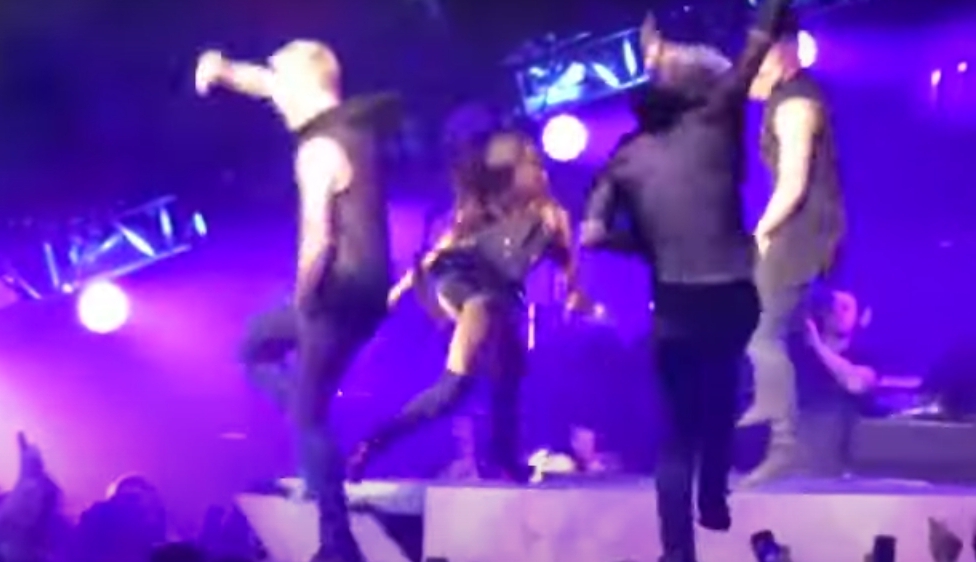 During a vocally stunning performance of Bang Bang in 2015, Ariana Grande took a tumble and had a bang all of her own. As she attempted to leap to another platform onstage, the star tumbled to the ground in front of her live crowd. Almost as soon as she fell, Grande carried on with the show with ease, belting out those vocals fans have come to love her for.
Jennifer Lawrence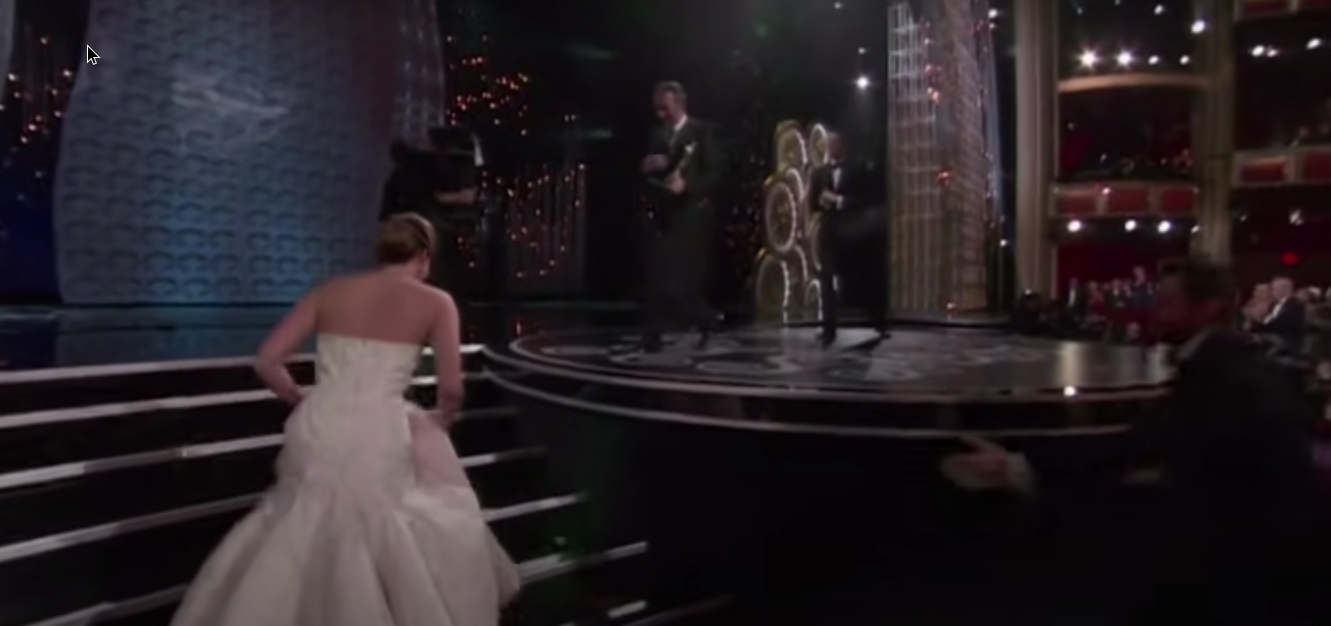 Accepting an Oscar for Best Actress was bound to be a night Jennifer Lawrence would never forget. Unfortunately for Lawrence, it was for all the wrong reasons. On her way up to accept the award back in 2013, the actress tripped and fell on the stairs. Lawrence told W magazine: "You are supposed to kick the dress out while you walk, and I totally forgot because I was thinking about cake! And that's why I fell."
Shawn Mendes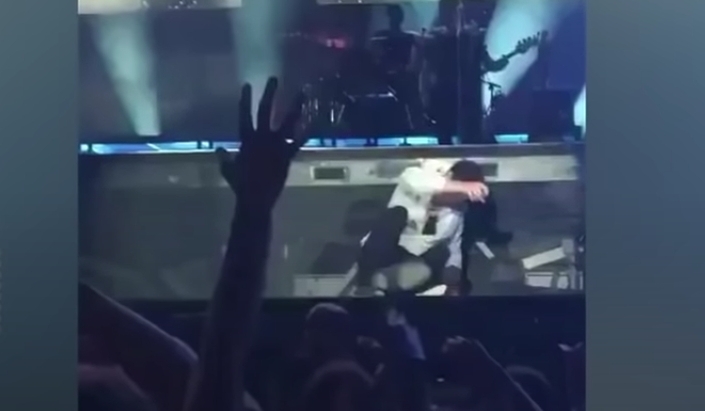 Shawn Mendes took a leap of faith that didn't quite pay off at his 2018 gig in Quebec City. Riling up the crowd, the pop star jumped off the main stage onto the one below, though he crumbled down into a heap, as the crowd erupted in cheers. When the show finished, Mendes took to Twitter to say: "Im ok but also that was insane." Unfortunately for the singer, he soon became a meme that was plastered across social media.
Beyoncé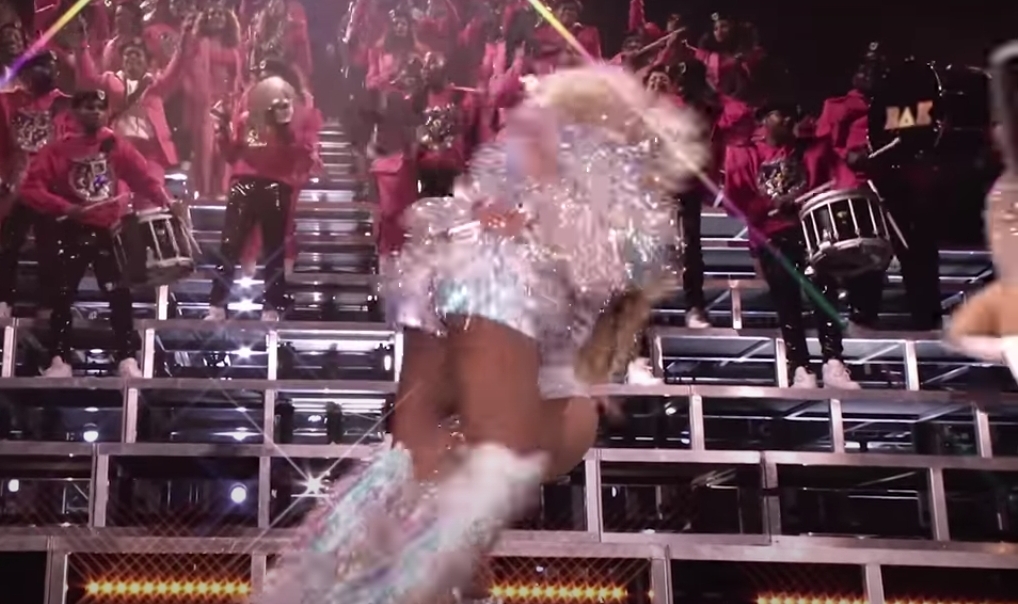 With stunning vocals and sickening choreography that most singers dream of, Beyoncé put on a Coachella set that was almost flawless. Almost. While performing an impressive dance routine to Get Me Bodied with Solange, the superstar attempted to lift up her sister, which ended with both of them on the floor. After a little laugh, the act continued. Even Queen Bey makes mistakes.
Meghan Trainor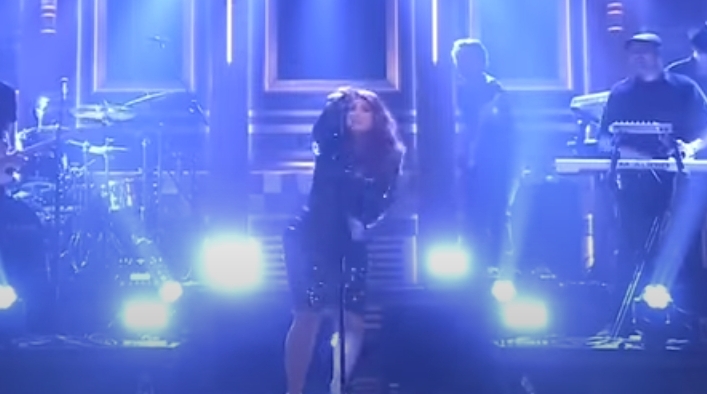 Late-night TV is a dream slot for any singer trying to promote their latest single. Unfortunately for Meghan Trainor, that night will forever be stained by the memory of a stumble during her performance of Me Too. While attempting to do a dramatic spin to finish off her number, Trainor's ankles buckled and she fell to the floor. To ease the blow, host Jimmy Fallon joined the singer on the ground, where the pair had a brief giggle.
Heidi Klum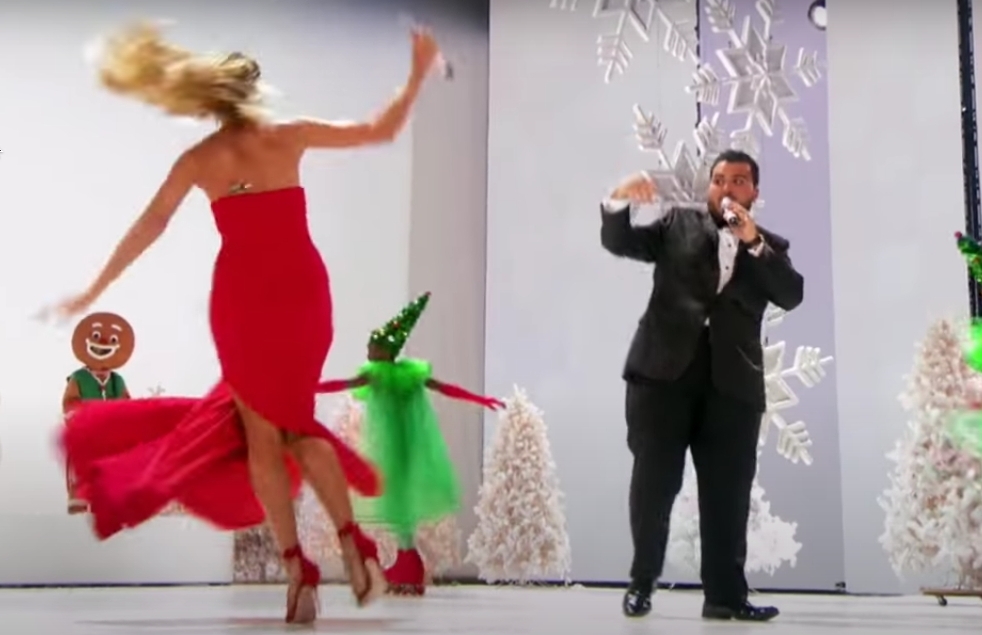 When Heidi Klum joined former America's Got Talent contestant Sal Valentinetti for a festive production of Santa Baby, she got more than what was on her Christmas list. When Valentinetti went to give the judge a playful spin, Klum lost her balance and fell to the ground. Handling the incident with grace, Klum carried on with her performance as if nothing had even happened.