Charlize Theron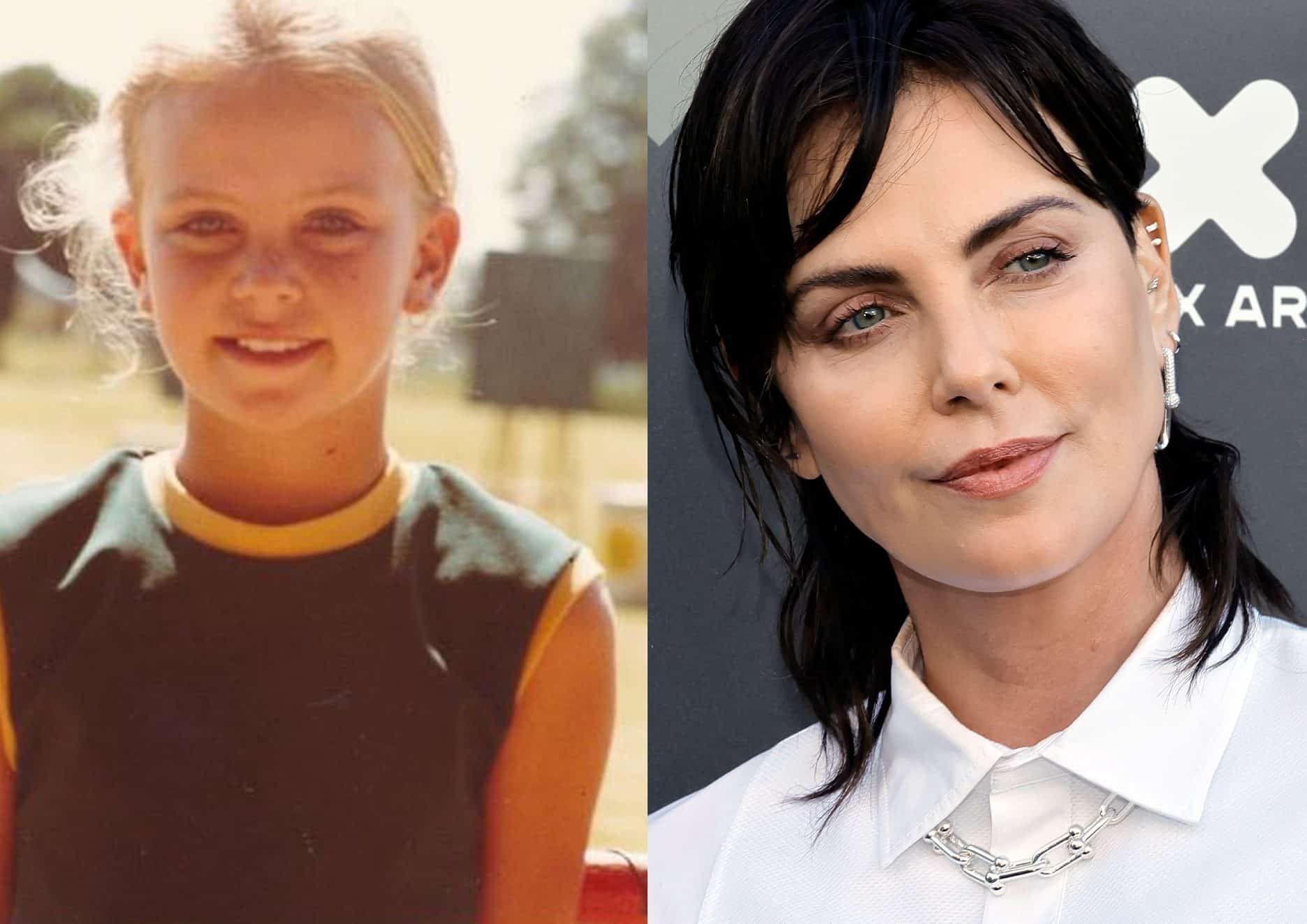 Credit: Kevin Winter/Getty Images
Before finding fame as an actress, Charlize Theron suffered a traumatic childhood. Her father was a violent alcoholic who regularly threatened her and her mother Gerda with physical abuse. After enduring this for some time, Gerda finally shot and killed her husband when he attacked her in a drunken rage. The court ruled that Gerda was acting in self-defence, therefore Theron's mother didn't face any charges. Since then, Charlize has managed to put her troubled childhood behind her with the help of therapy, and now she regularly appears on the red carpet with her mother.
Woody Harrelson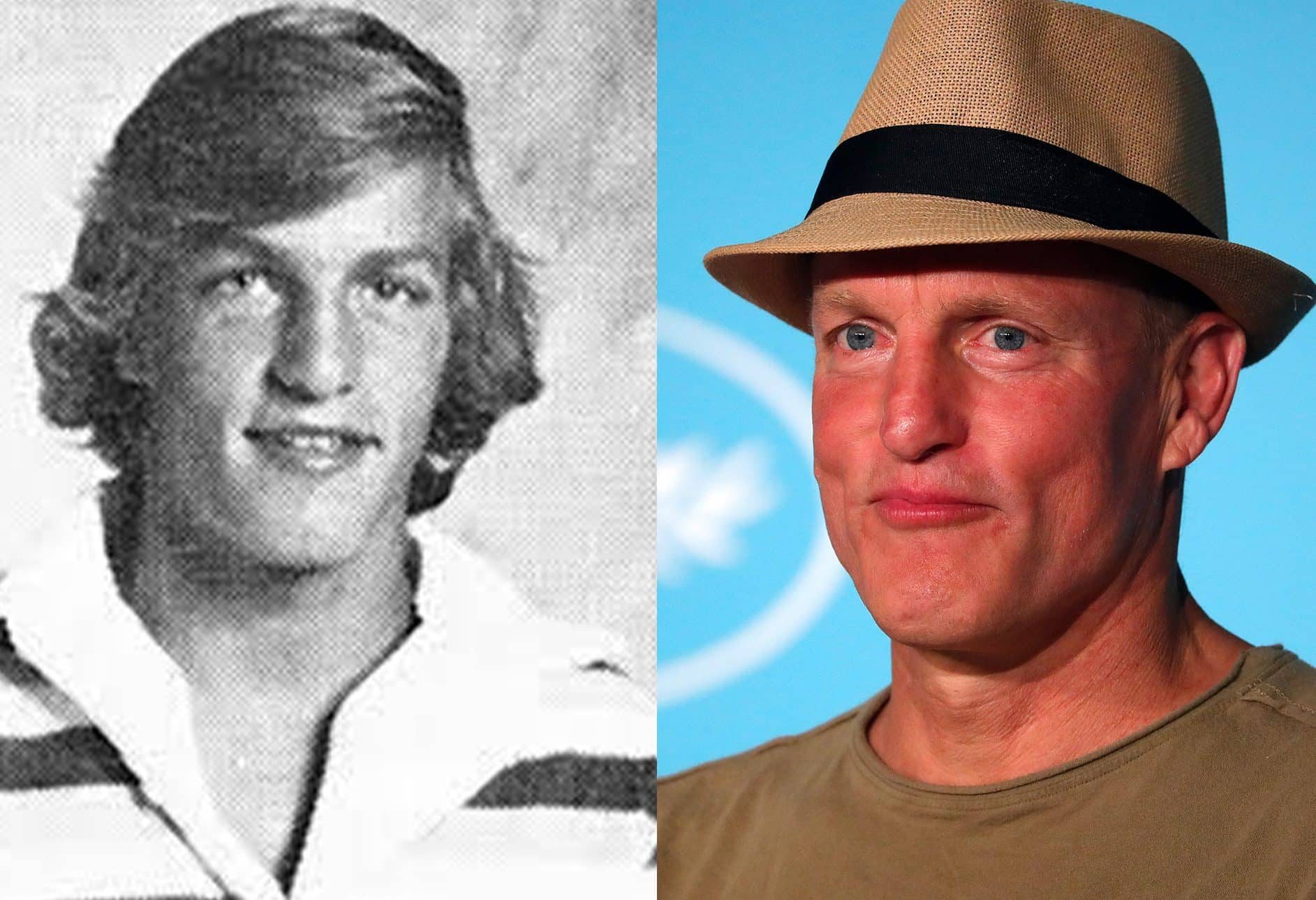 Credit: Pool/Getty Images
Woody Harrelson has murdered people in movies (most famously in Natural Born Killers), but his father did it for real. Charles Harrelson was a hitman who worked for high-level mobsters, and he was in and out of jail throughout Woody's childhood before being locked away for good in 1979 after murdering a judge. Woody visited his dad in jail from time to time, and called him "one of the most articulate, well-read, charming people I've ever known." Charles was eventually sent to a maximum-security prison after a failed escape attempt in the early 90s, and he died behind bars in 2007 from a heart attack.
Teri Hatcher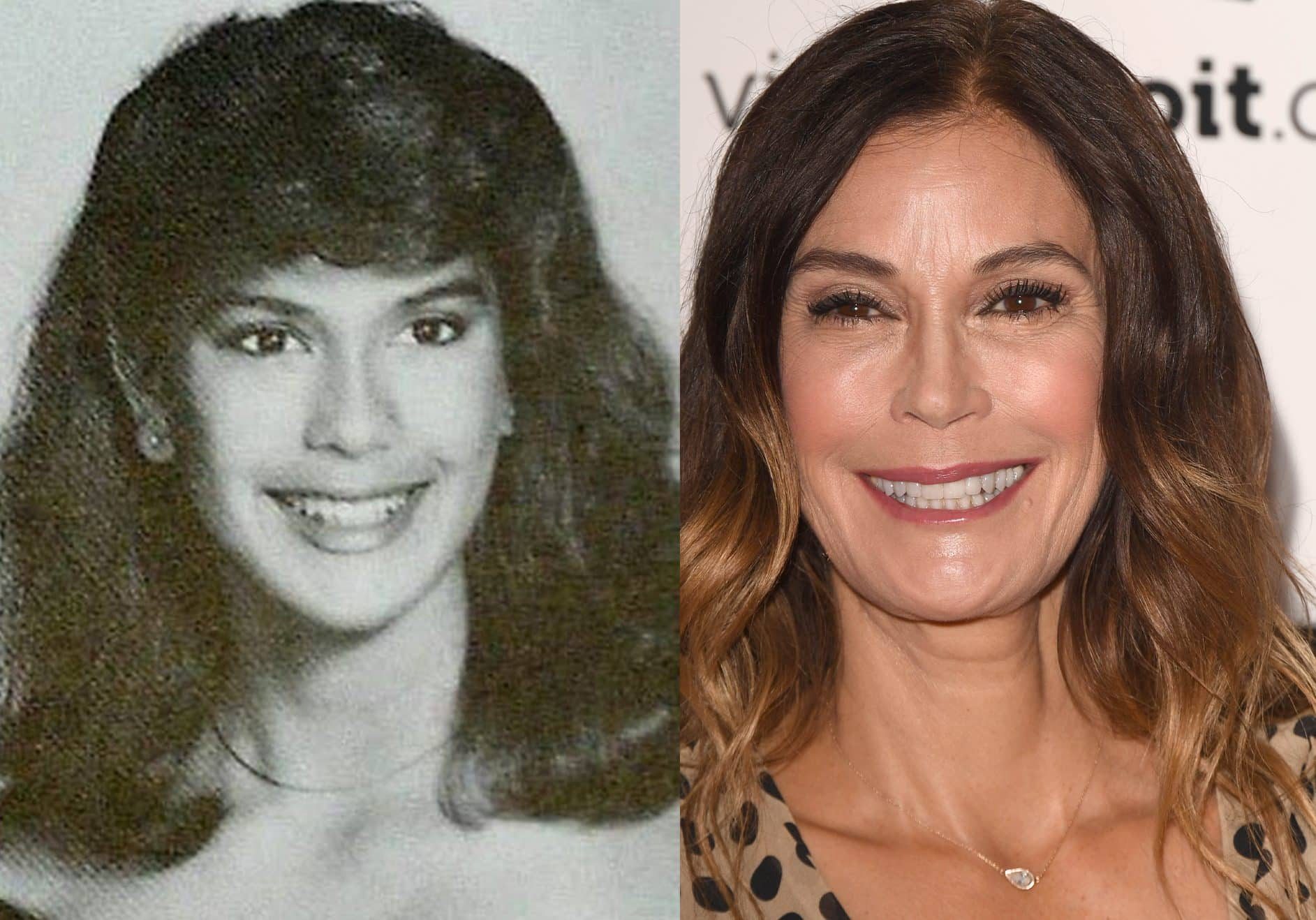 Credit: Stuart C. Wilson/Getty Images
In 2018, 25 years after Teri Hatcher rose to fame with TV's Lois & Clark: The New Adventures of Superman, the actress made the shocking revelation that she had been sexually abused by an uncle when she was a child. Worse yet, the same man went on to abuse another girl who would later commit suicide. Hatcher went public with her harrowing story in an open letter to Donald Trump, after the then-President openly mocked a sexual abuse survivor during the Kavanaugh trial. The actress went into explicit detail about her ordeal and revealed that she had 'struggled with demons' for much of her life.
Ringo Starr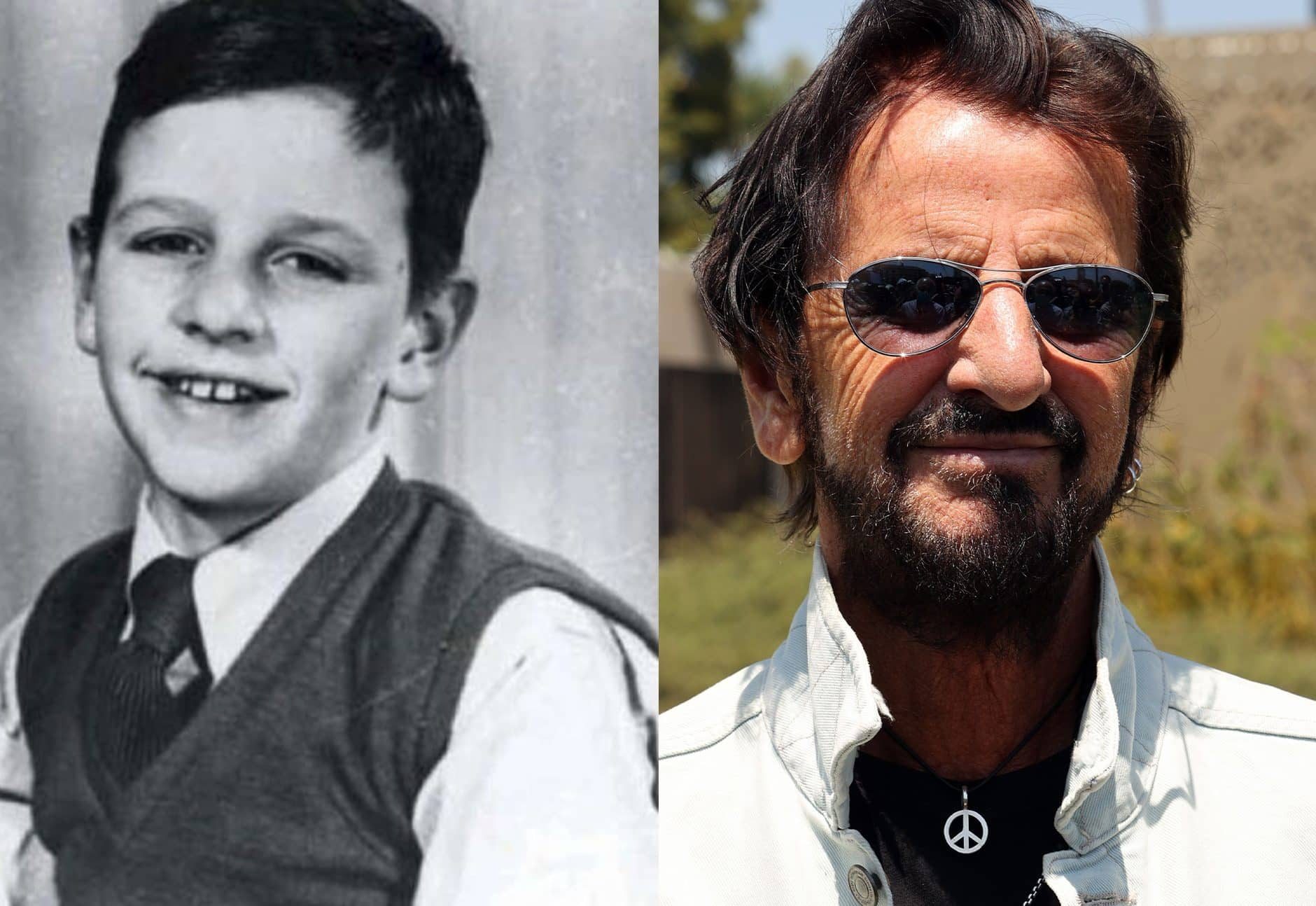 Credit: Kevin Winter/Getty Images
As the drummer in The Beatles, Ringo Starr was one-quarter of the best-loved rock band in history. Things could have been very different, however, as the future musical legend nearly died as a young boy. Struck down by appendicitis, the six-year-old Richard Starkey then contracted peritonitis and fell into a coma. Starkey eventually woke up from his coma, but his condition meant that he had to stay in the hospital for a year before doctors would discharge him. Tragically, he contracted tuberculosis and spent a further two years in hospital. Every cloud has a silver lining, however, as it was in this hospital that the future Ringo Starr first got to use a drum kit.
Dee Dee Ramone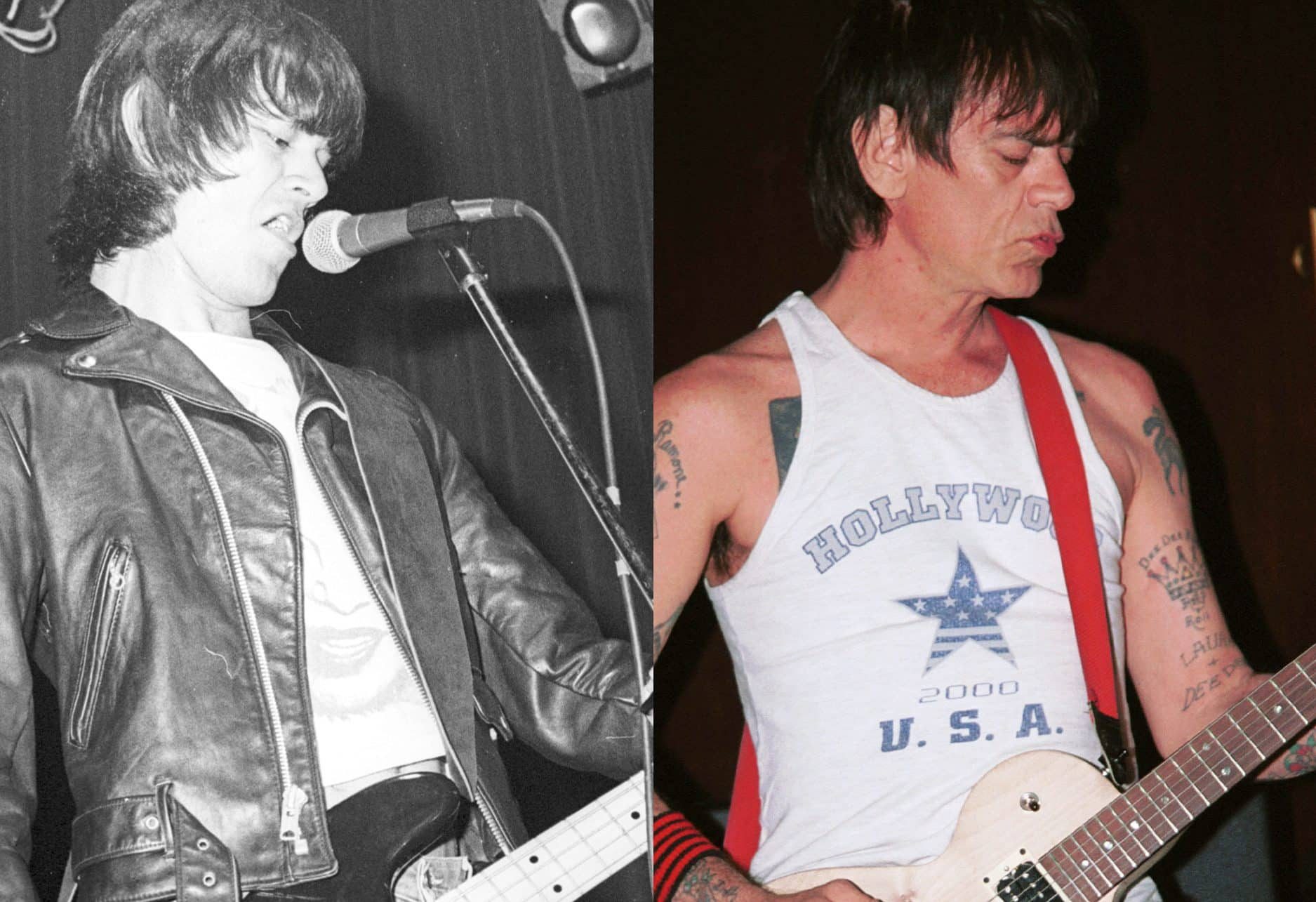 Credit: Michael Ochs Archive/David Klein/Getty Images
Dee Dee Ramone was the bassist and main songwriter of legendary punk band The Ramones. Sadly, in his younger days as Douglas Colvin, he endured some extremely tough times, growing up in a violent household with alcoholic parents. To escape, Dee Dee started using hard drugs when he was only 12 years old. Dee Dee wound up being a drug addict his entire life, and by his teens he prostituted himself and committed armed robbery to fund his habit. Despite the huge success enjoyed by The Ramones, Dee Dee never managed to get clean or overcome his personal demons. He died of a heroin overdose on 5 June, 2002.
Lady Gaga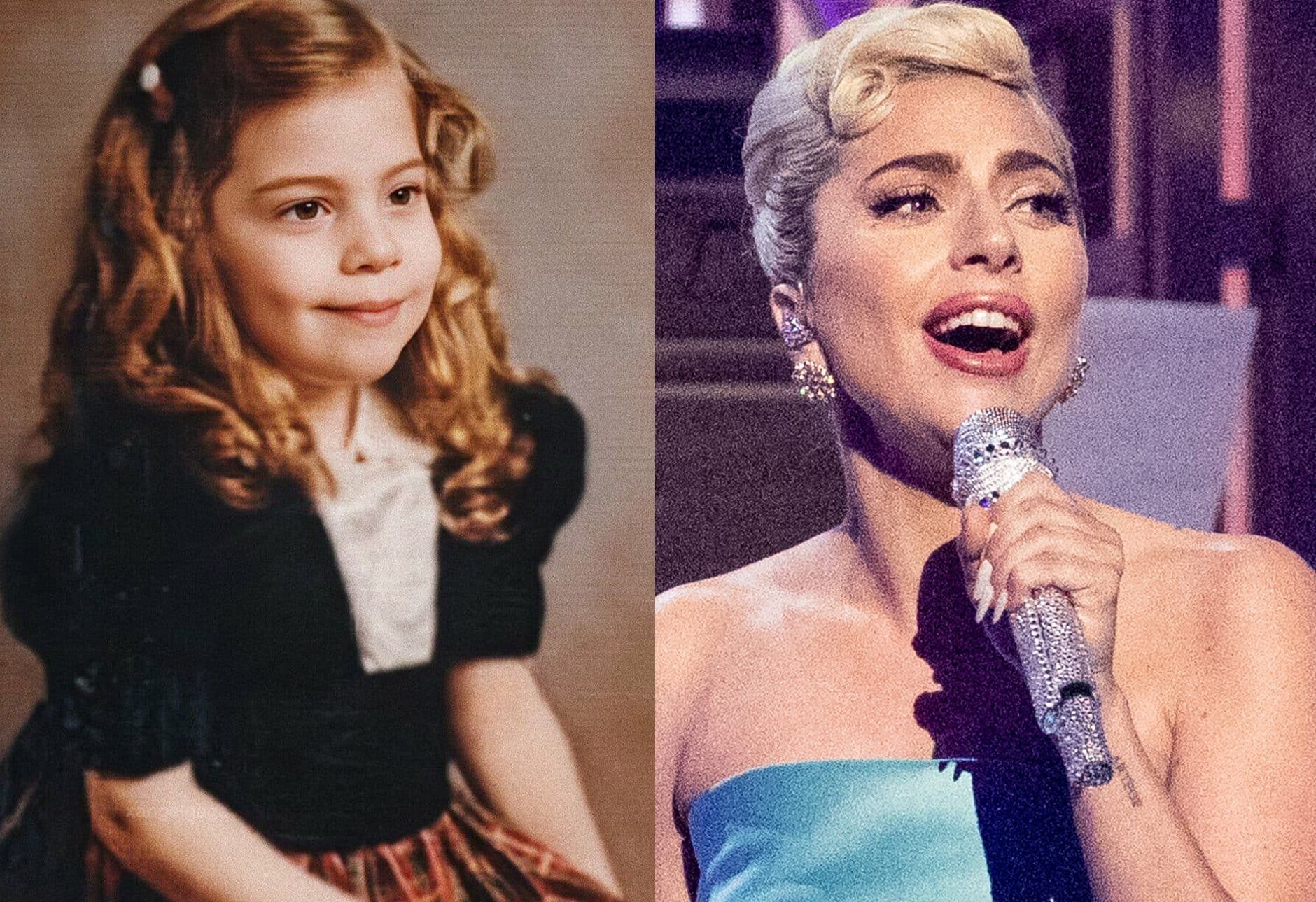 Credit: Emma McIntyre/Getty Images for The Recording Academy
As one of the biggest musical icons of the 21st century, Stefani Germanotta aka Lady Gaga always seems to exude an air of confidence in everything she does. However, she has overcome a horrific ordeal: she was raped at 19, leaving her suffering PTSD for which she underwent years of therapy. The singer, songwriter and actress was so affected by the incident that she refused to talk to anyone about it for years: "No one else knew. It was almost like I tried to erase it from my brain. And when it finally came out, it was like a big, ugly monster. And you have to face the monster to heal."
Keanu Reeves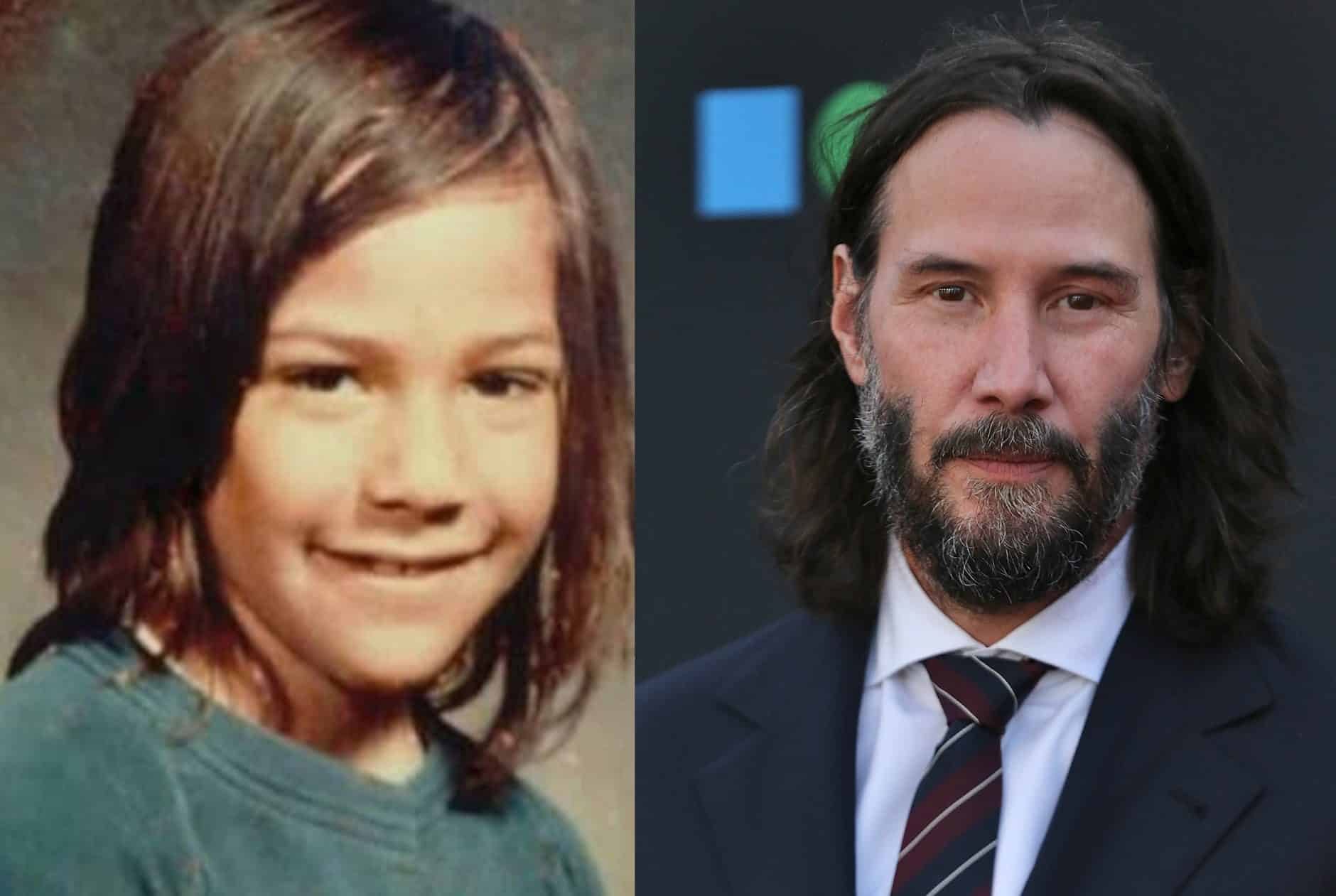 Credit: Robin L Marshall/Getty Images
'Sad Keanu' has been a meme for so long, you might not have realised just how much tragedy is in the John Wick actor's past. First, Reeves was abandoned by his heroin-smuggling father. Later, in 1993, he lost his best friend River Phoenix to a drug overdose. Then in 1999, at the height of Reeves' success, he and girlfriend Jennifer Syme lost their daughter in the final stages of pregnancy; 18 months later, Syme died in a car accident. Reeves has always been reluctant to talk about these tragedies, but has long been praised for his acts of kindness and the positivity he encourages in others.
Chelsea Handler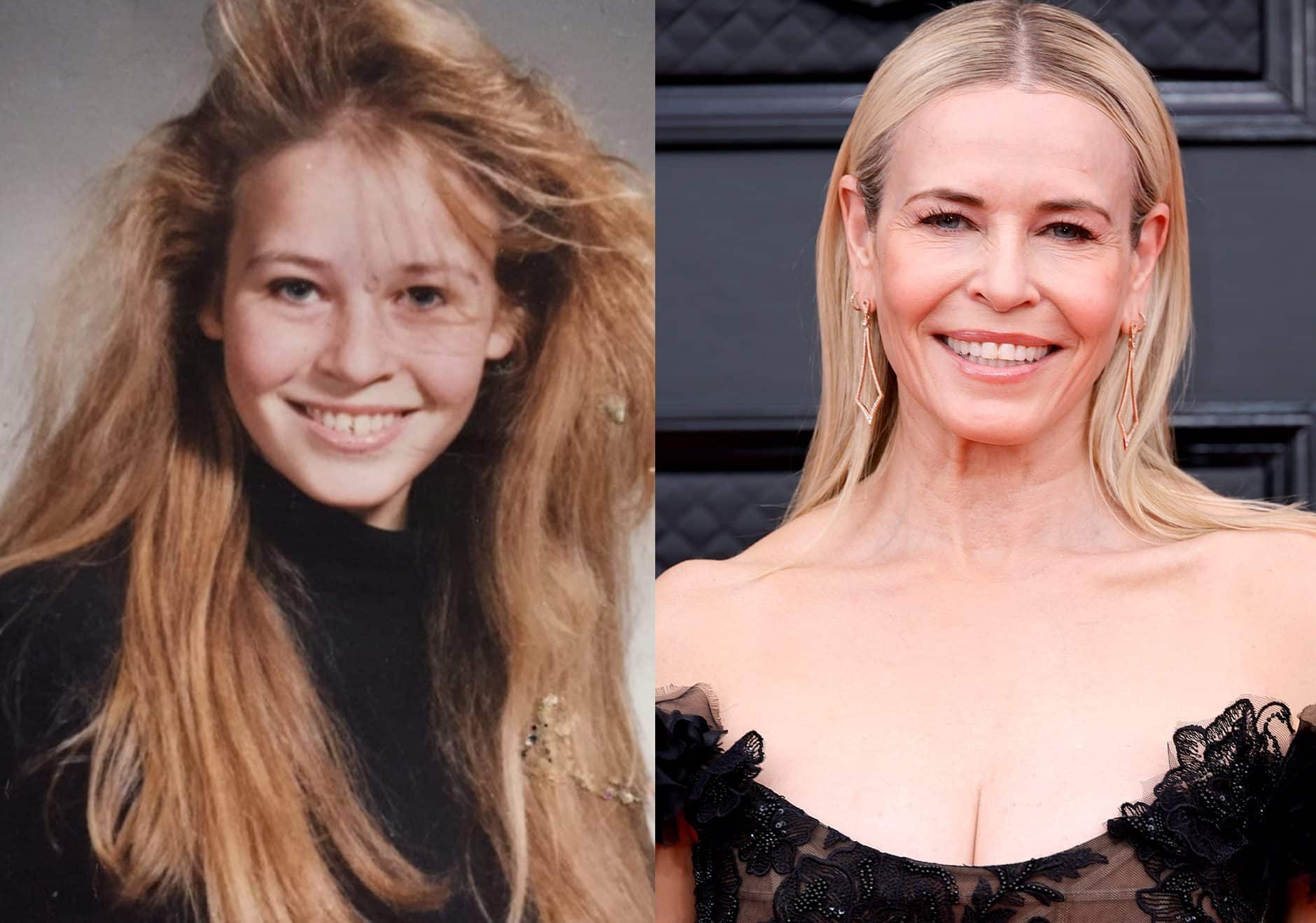 Credit: Frazer Harrison/Getty Images for The Recording Academy
Comedian, actress and talk show host Chelsea Handler lost her older brother Chet when she was only ten years old. The comedian explained the incident in an interview with Rosie O'Donnell: "He was hiking in the Grand Tetons and he literally fell like 80 feet off a cliff." Handler said that it was harder to deal with the grief because she was the youngest of six children. Her family relied on her for support, yet the young Chelsea was trying to get to grips with her own feelings and emotions. However, Handler said that one positive aspect to come out of the tragedy was the fact that she and her entire family are now extremely close-knit.
Rose McGowan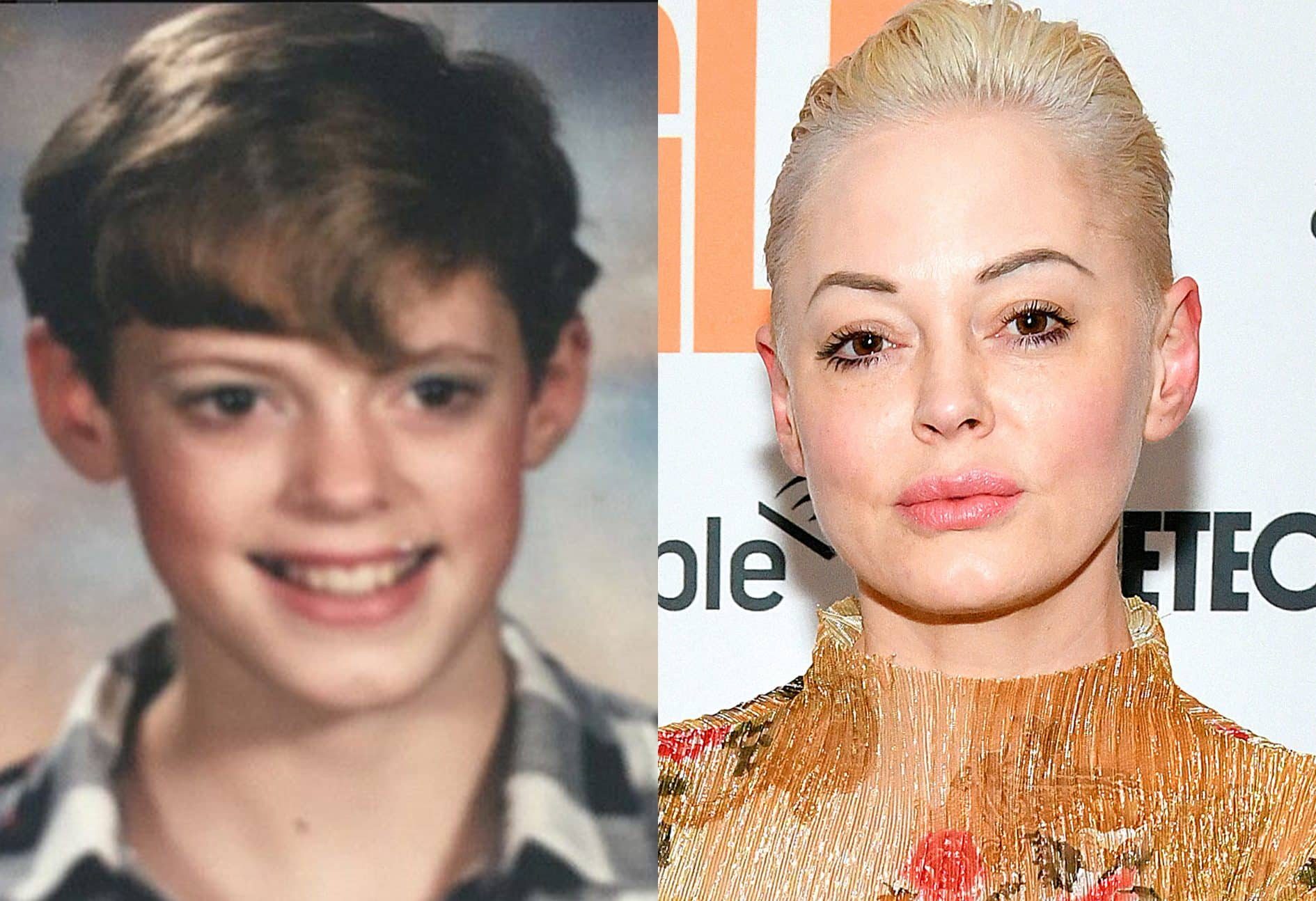 Credit: Craig Barritt/Getty Images for Audible
Years before her success as a film and TV actress, Rose McGowan was raised in an infamous religious cult, the Children of God. The FBI later investigated this organisation for charges of incest, kidnapping and sexual abuse. McGowan claimed that she witnessed sexual abuse at a very young age. McGowan's family only left the Italy-based cult when the founder announced that it was OK for adults to have sex with children. The family then fled to the US, where Rose eventually forged a successful career – but, as she revealed during the Me Too movement, she would endure further sexual abuse later in life.
Yoko Ono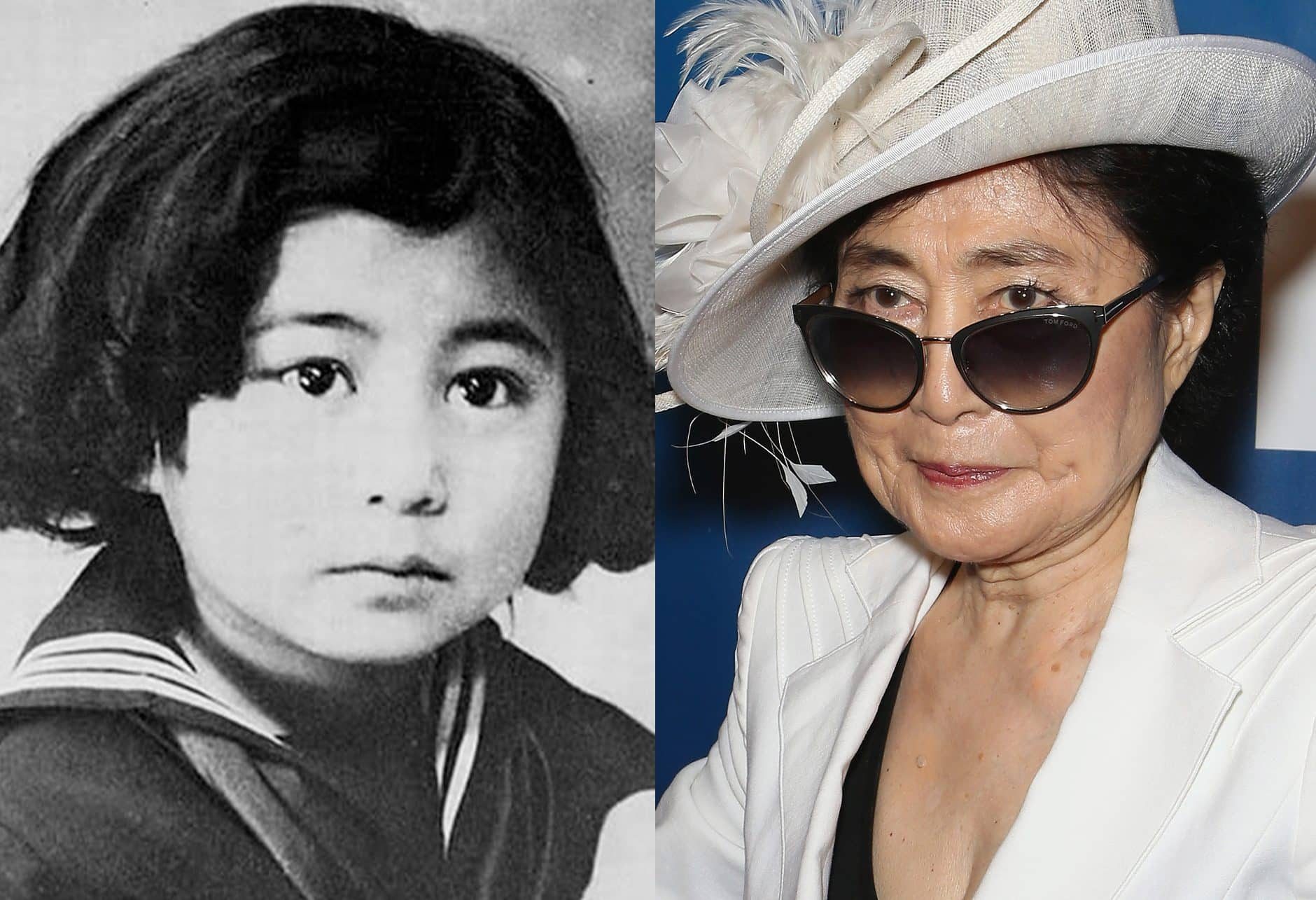 Credit: Gabe Ginsberg/Getty Images
Japanese artist Yoko Ono has always polarised opinion, thanks to her relationship with John Lennon and allegations she prompted the break-up of The Beatles. However, even before Lennon's murder left Ono a widow, she had endured a lot of real horror. Ono and her family were living in Tokyo during World War II when the city was bombed by US forces. She subsequently grew up in extreme hardship, and this took its toll on her emotionally: Ono had to spend time in a mental institute before rising to fame as an artist and ultimately meeting John Lennon.
Trevor Noah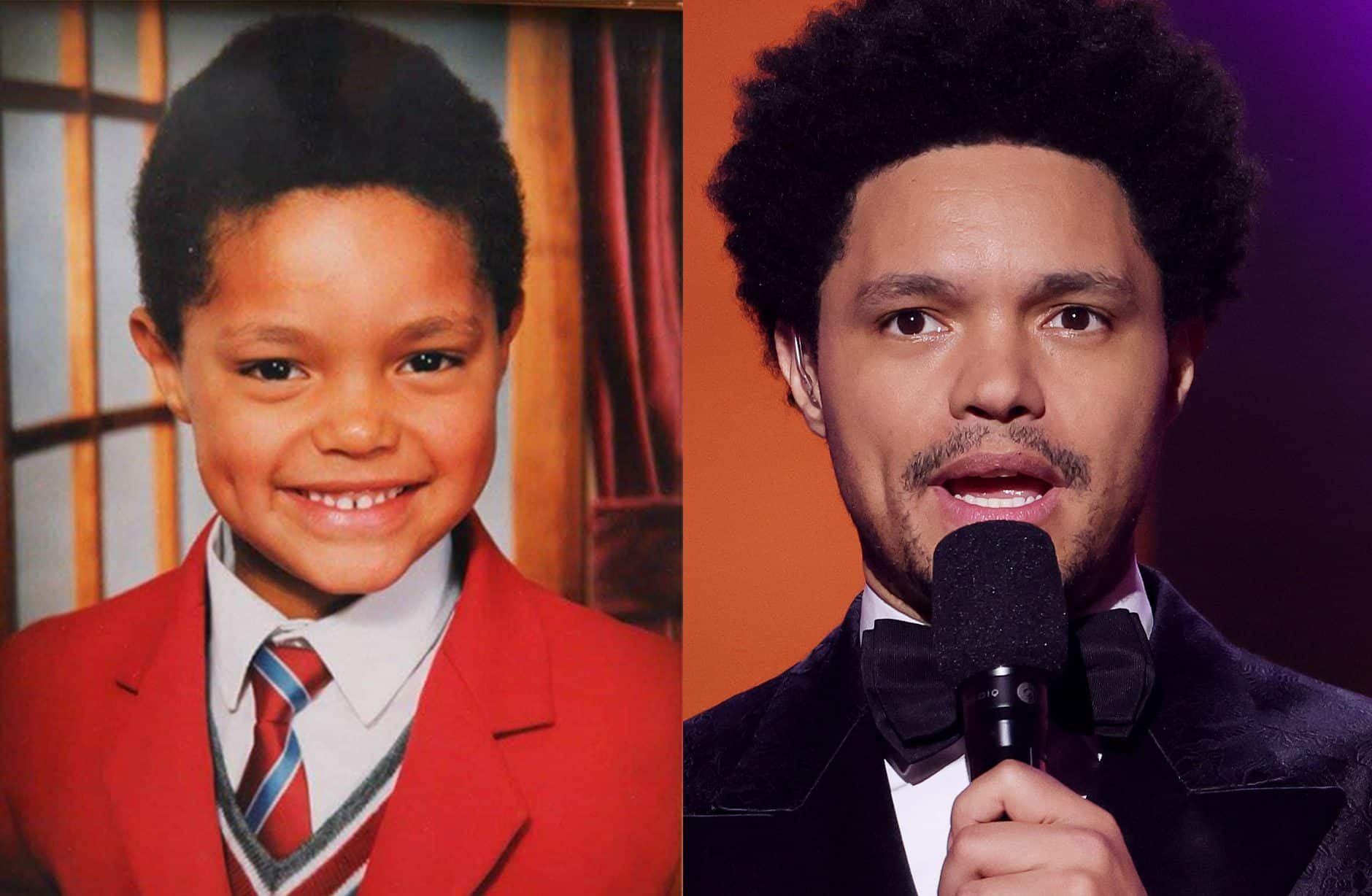 Credit: Rich Fury/Getty Images for The Recording Academy
Stand-up comic and Daily Show host Trevor Noah grew up in South Africa under the Apartheid regime. Making things even more difficult was the fact that his father was white and his mother was black, so heavily frowned upon in the country at that time that Noah's mother Patricia often pretended to be his nanny in public. Later, Noah's mother remarried, but her new husband Ngisaveni Abel Shingange was abusive to both Noah and Patricia. Shingange eventually shot Patricia in the leg and back of the head; miraculously she survived, but Shingange then threatened to kill Noah after he confronted his stepfather. Shingange was finally imprisoned in 2011.
Samuel L Jackson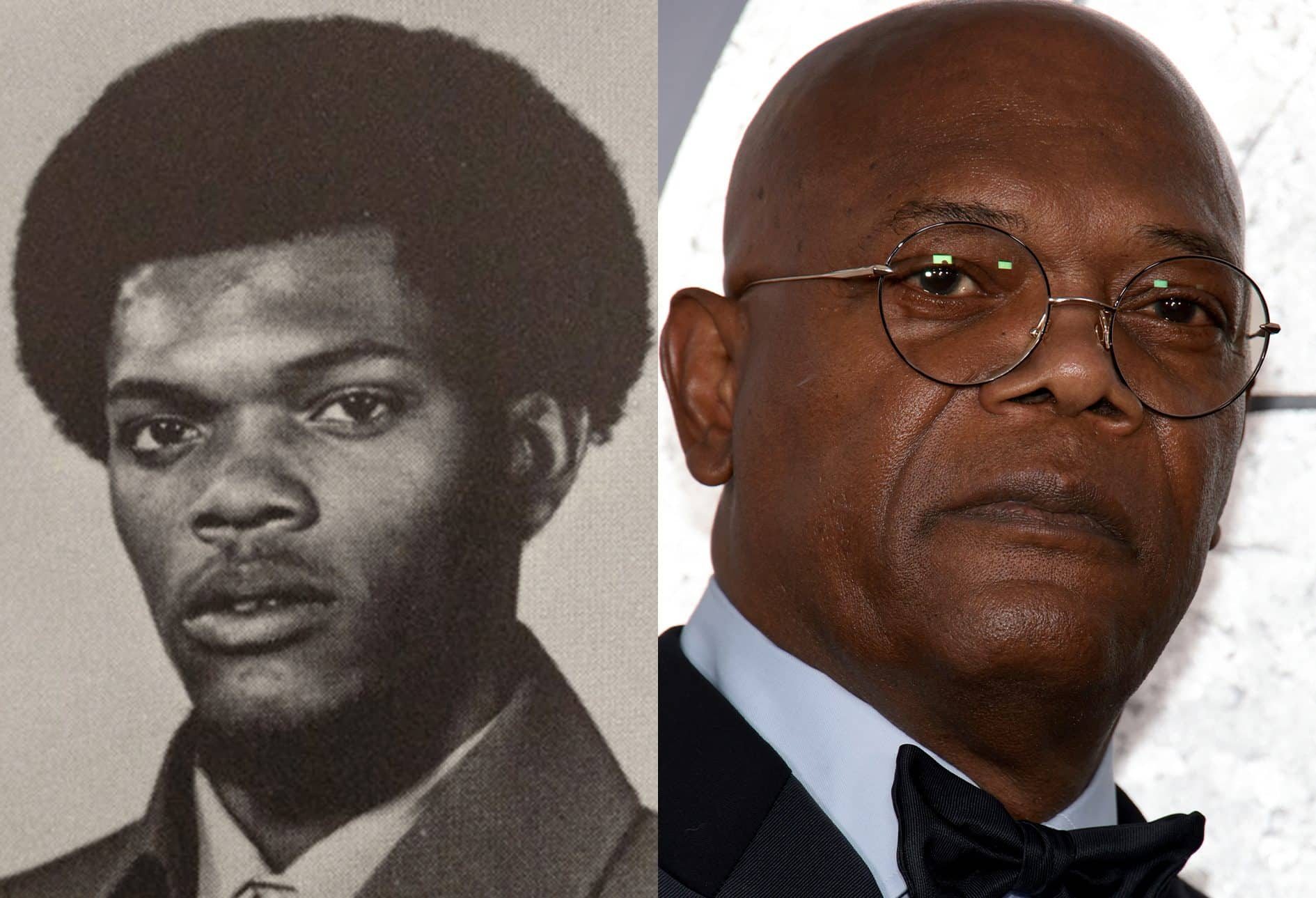 Credit: Dimitrios Kambouris/Getty Images for Tony Awards Productions
Thanks to his roles in several of the biggest film franchises ever, Samuel L Jackson is one of the most successful movie stars of all time. This is quite the contrast from Jackson's early years, when he ran afoul of the law for participating in radical activity whilst studying at Morehouse College in Atlanta. Outraged by the assassination of Martin Luther King Jr, Jackson was one among a number of like-minded student activists who held the trustees of Morehouse College hostage (among them Martin Luther King Sr), demanding school reform. Jackson was subsequently convicted of unlawful confinement, and expelled from the college.
Robert Downey Jr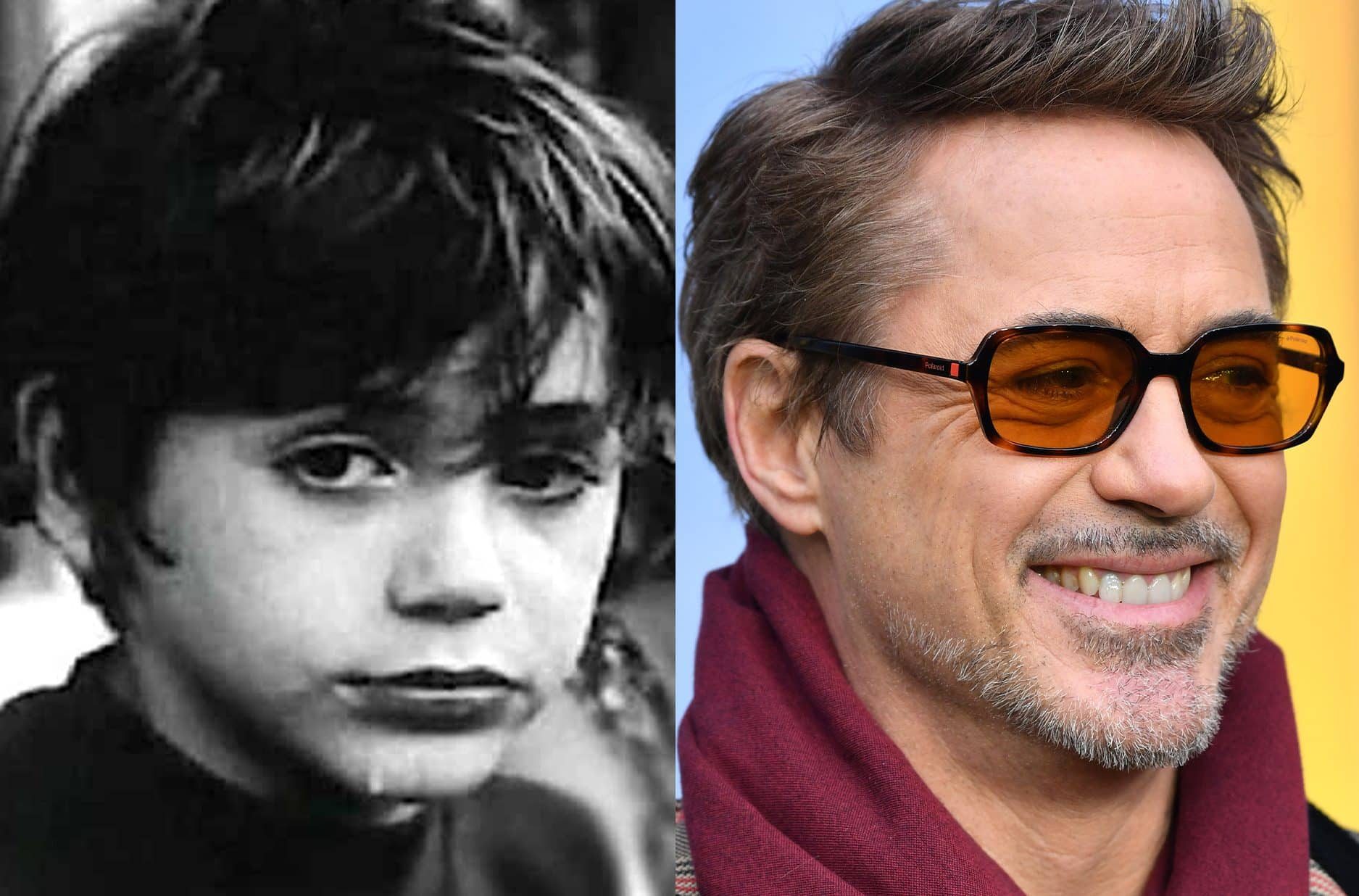 Credit: Gareth Cattermole/Getty Images
Most people probably know that Robert Downey Jr has had a history of drug addiction, but you might not have known these issues began when he was just six years old. That's how old the future Iron Man was when he was introduced to marijuana by his filmmaker father, Robert Downey, Sr. Downey soon progressed to harder drugs, and was an addict by age eight. The problem followed him into adulthood, and nearly ended his acting career following a series of arrests. Happily, he finally managed to kick the habit once and for all in the early 2000s, which he credits to a twelve-step recovery program, plus meditation, yoga and martial arts training.
Madonna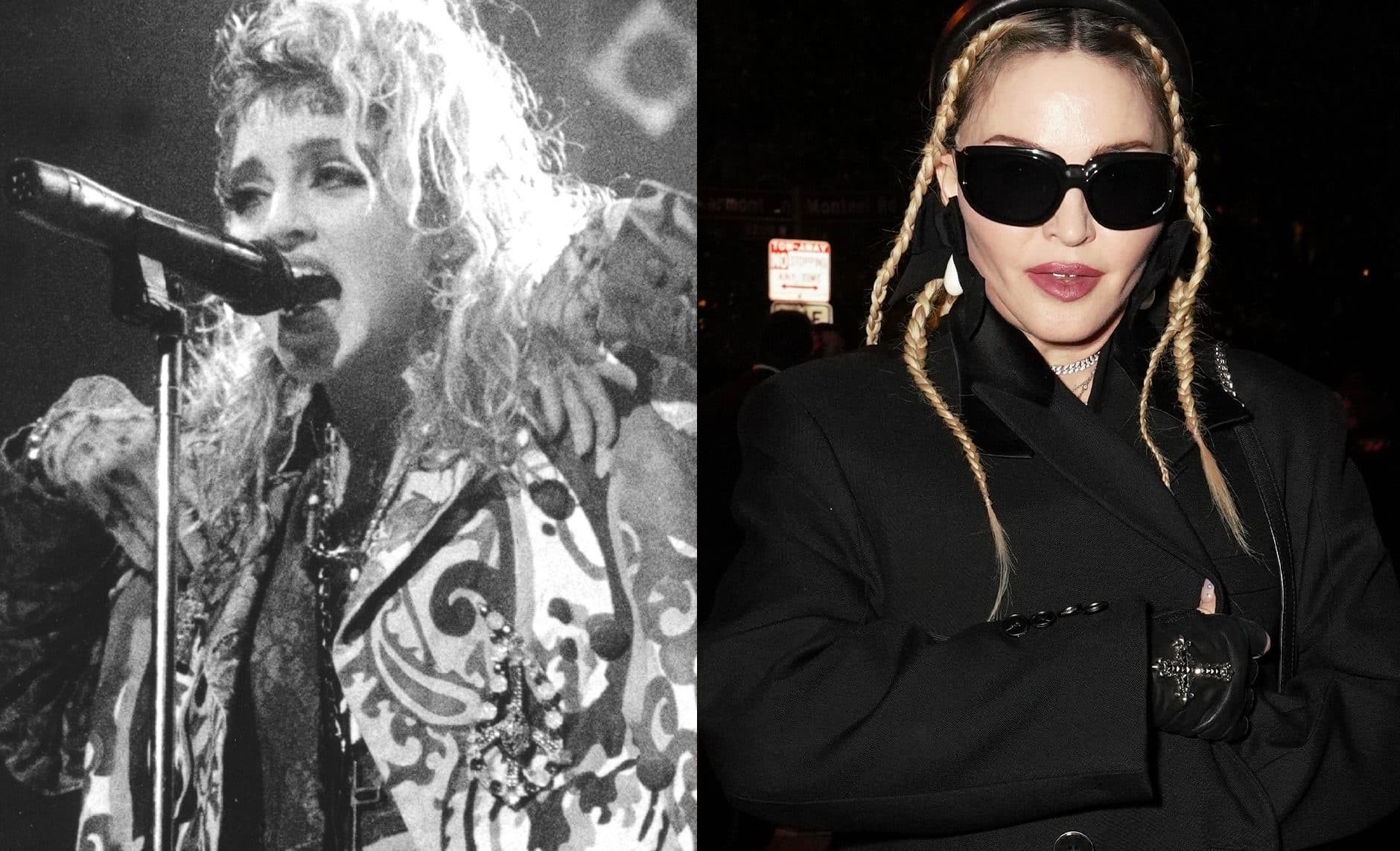 Credit: Michael Ochs Archive/Gonzalo Marroquin/Getty Images for Burberry
Before she became one of the highest-selling recording artists ever, Madonna had a horrific experience shortly after moving to New York to launch her career. The singer has revealed that a seemingly nice man lured her into an apartment block saying she could use his telephone, when he raped her. The singer says she didn't report the crime because in her eyes it was 'pointless': "You've already been violated. It's just not worth it. It's too much humiliation." Nor was this the only ordeal Madonna suffered in her early days in NYC: her apartment was also broken into three times.
Pamela Anderson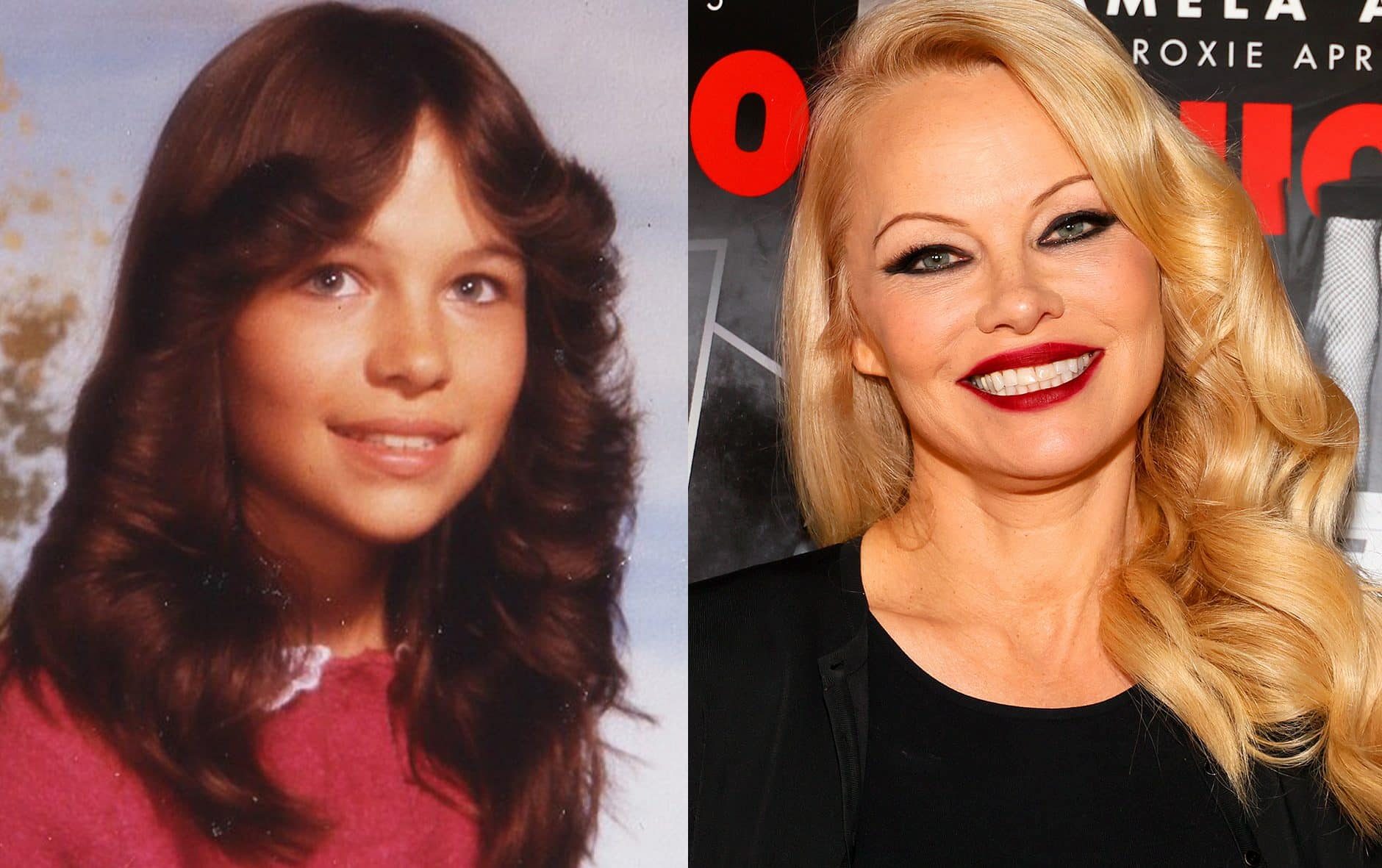 Credit: Dia Dipasupil/Getty Images
Pamela Anderson may have been one of the most celebrated sex symbols of the 1990s, but she suffered multiple instances of sexual abuse during childhood. Firstly, Anderson was molested by a female babysitter when she was aged between six and ten; later she was raped by a 25-year-old man when she was only 12. However, by far the most shocking incident occurred during her high school years. When she was 14, Anderson was gang-raped by her high school boyfriend and six of his friends. Apparently her boyfriend "thought it would be funny" and after the incident Anderson recalled she simply wanted "off this earth".
Oprah Winfrey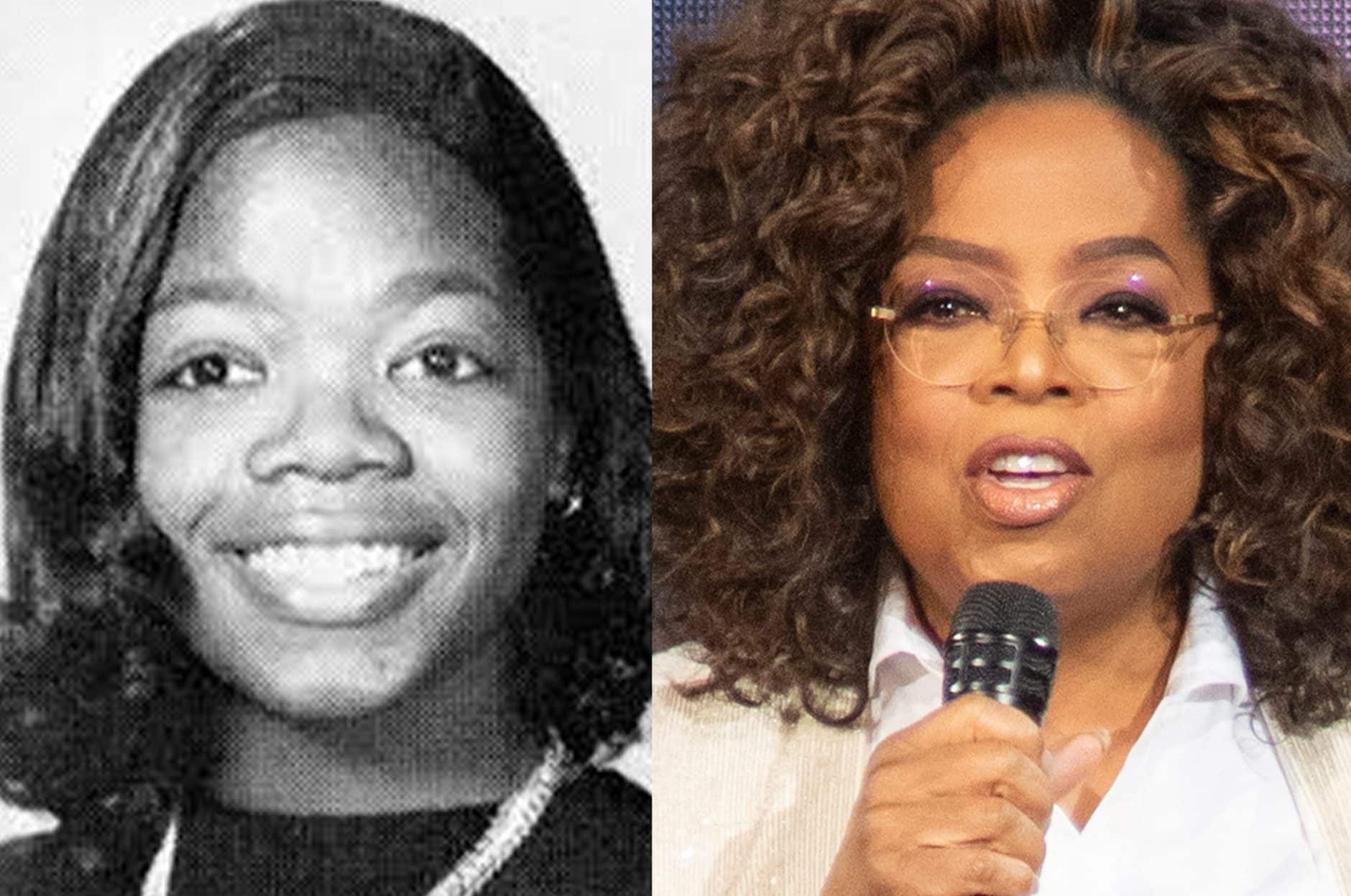 Credit: Tom Cooper/Getty Images
As a talk show host, TV executive, businesswoman and philanthropist, Oprah Winfrey has had to overcome an extremely difficult upbringing. The media mogul has spoken frankly about her past, which involved a childhood mired in physical and sexual abuse from family members, culminating in pregnancy when Winfrey was just 14. The teenage Winfrey gave birth to a son, but he was premature and died only a few weeks later. Winfrey finally started to break out of the cycle when she was sent to live with the man she calls her father, Vernon Winfrey, who gave her the care she needed and encouraged her to pursue her interests in media and communications.
Jim Carrey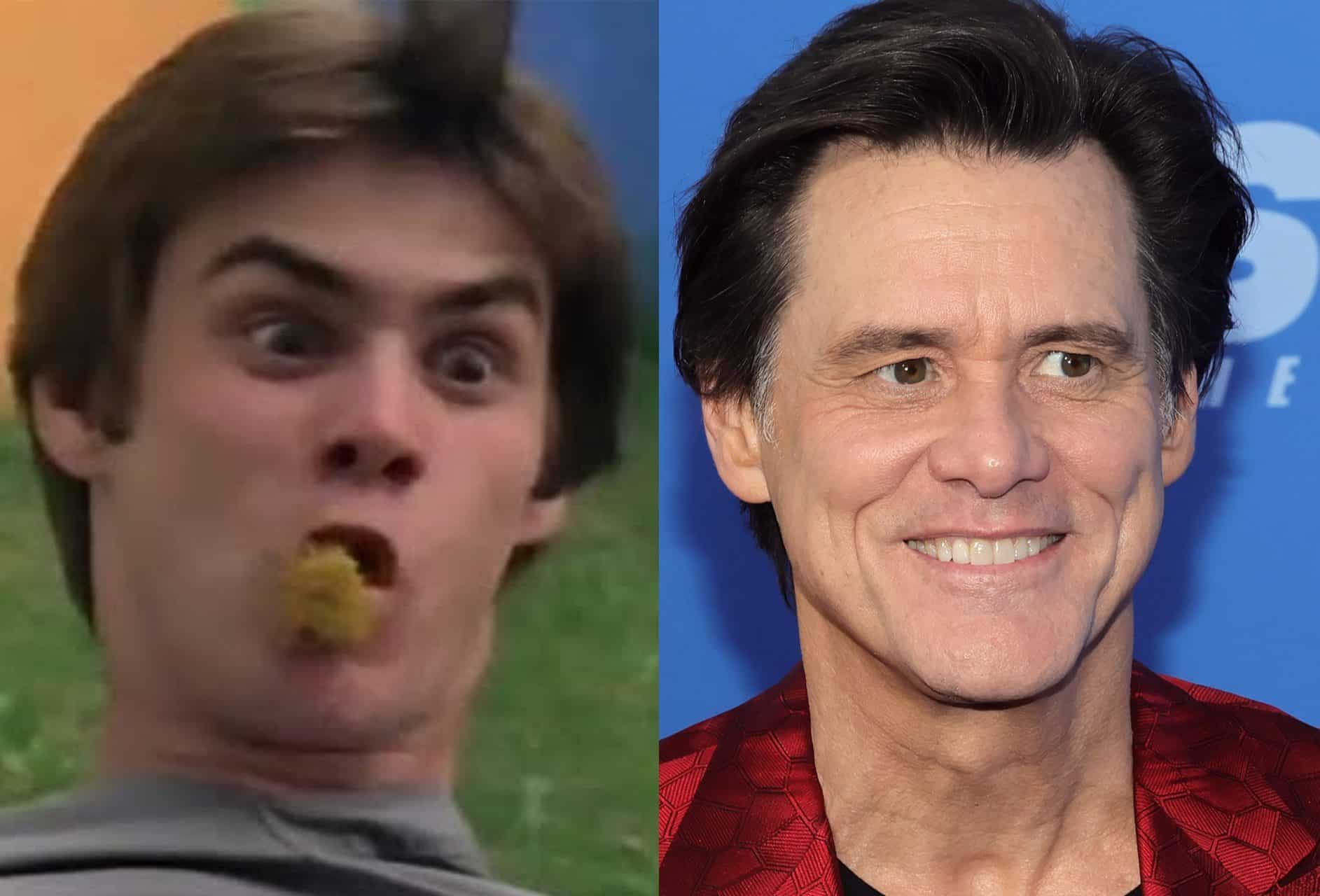 Credit: Kevin Winter/Getty Images
Funnyman Jim Carrey is one of the most successful comedy actors of all time, but he hasn't always been where he is today. For much of his youth, Carrey struggled with a life of abject poverty. After his father wound up unemployed, the family had no steady income to support themselves and ended up living out of a van. Things got so bad that Jim dropped out of high school at the age of 15 to work as a janitor and earn some extra money to keep things afloat. Thankfully, the Carrey family managed to get back on their feet and in 1979 Jim moved to Los Angeles to pursue his comedy and acting career.
Drew Barrymore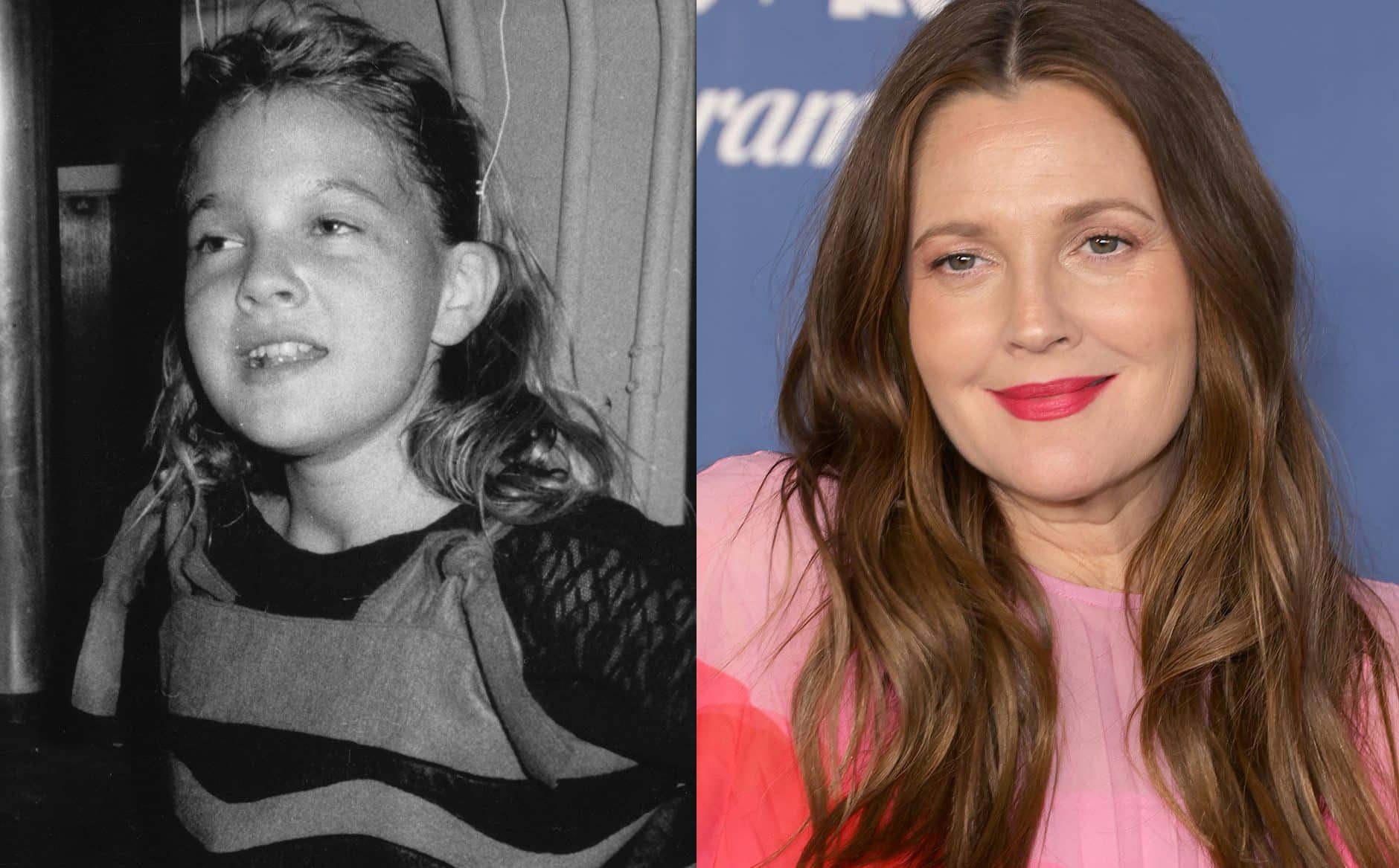 Credit: Vinnie Zuffante/Micheal Ochs Archives/Michael Loccisano/Getty Images
Like Robert Downey Jr, Drew Barrymore is another Hollywood survivor who was introduced to alcohol and drugs at an extremely young age. By the time she was 11 years old, the star was already an alcoholic and it would only be a few years later that the E.T. actress became addicted to cocaine. Aged just 14, Barrymore's hard partying (facilitated by an irresponsible mother) finally caught up with her, and the actress spent time in a mental institution after a suicide attempt. Happily, the years that followed saw Barrymore build herself back up personally and professionally, leading to huge success as an actress, producer, entrepreneur and talk show host.
Cyndi Lauper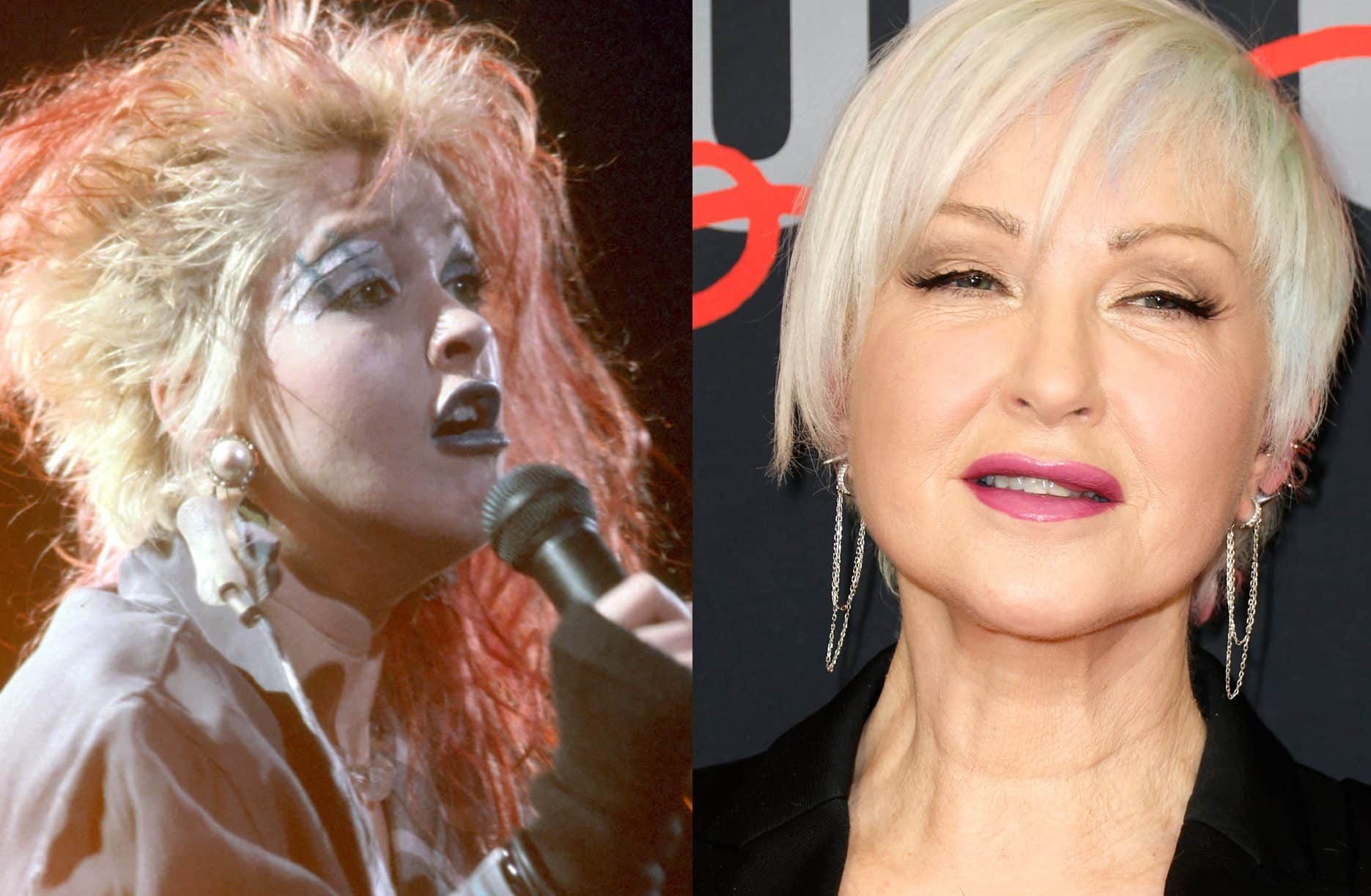 Credit: Michael Ochs Archive/Frazer Harrison/Getty Images for The Recording Academy)
Before Cyndi Lauper hit the big time in the 80s with a string of musical hits, she worked as a stripper to pay for musical equipment. In the mid-80s Lauper began stripping in a nightclub in Queens, working under the name 'Carrot'. Apparently her boss wasn't impressed with her musical career and told Lauper to 'stick to what she was good at' and keep dancing. Sadly that wasn't the only ordeal Lauper had to go through before finding fame as a singer. She was sexually assaulted by a band member, whose girlfriend held Lauper down during the attack. Lauper has said that years later she encountered her attacker working in a deli, by which time she was already a superstar.
Mackenzie Phillips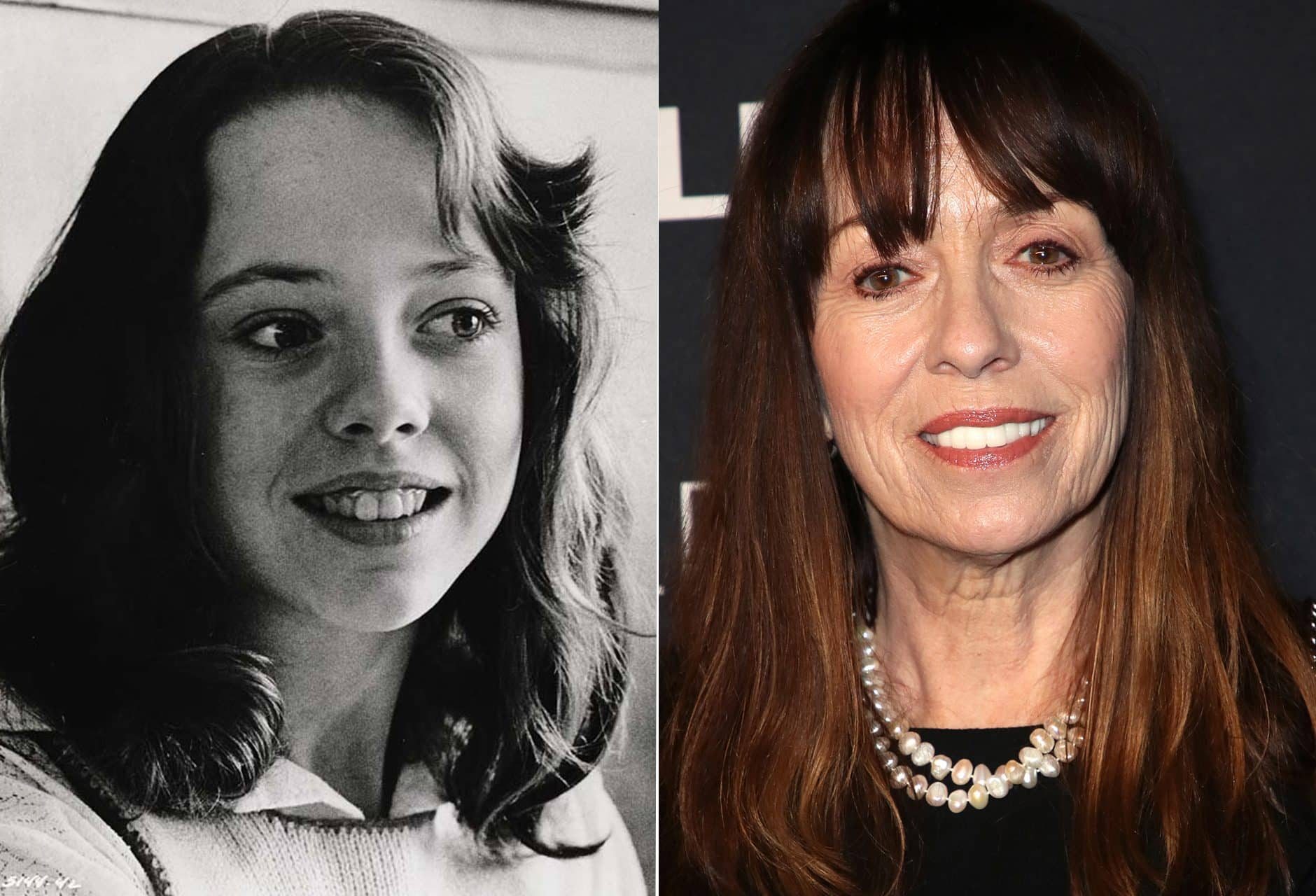 Credit: Universal Pictures/David Livingston/Getty Images
Actress and singer Mackenzie Phillips is best known for her early role in American Graffiti, and more recently Orange is the New Black. Her career struggled for many years due to her problems with drug addiction, but there was a horrible secret behind it all: at 19, the night before her first wedding, she was raped by her own father, musician John Phillips of the Mamas & the Papas. This led to a Stockholm Syndrome-style relationship which lasted for a decade, with John controlling Mackenzie by plying her with hard drugs. Mackenzie did not go public with this horrifying story until an Oprah Winfrey interview in 2009, eight years after her father had died.
50 Cent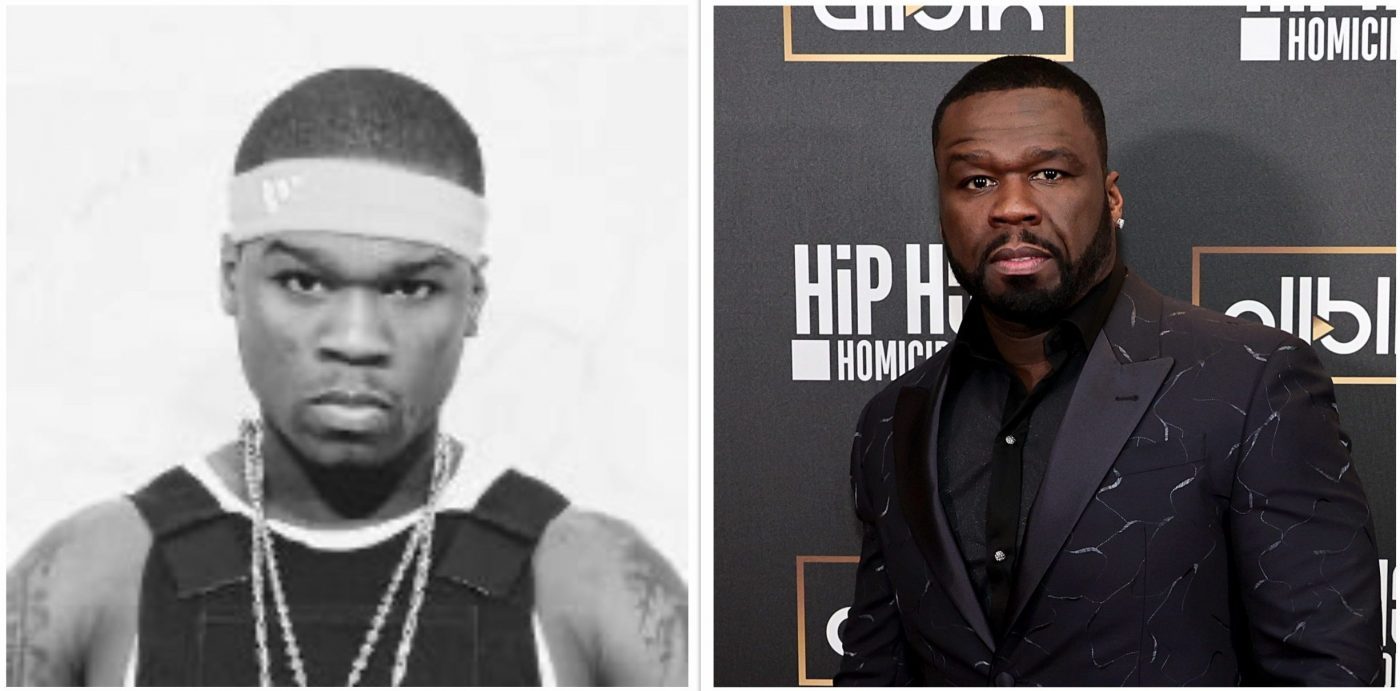 Credit: Jamie McCarthy/Getty Images
Rapper 50 Cent grew up in the South Jamaica area of Queens, New York, an underprivileged neighborhood. The rapper, known for his hit single "In da Club" began selling drugs at the age of 12 during the '80s crack epidemic, and was famously shot at and struck by nine bullets when he attempted to quit the drug trade in 2000. He was discovered by rapper Eminem in 2002, who helped him get into the music industry.
Demi Moore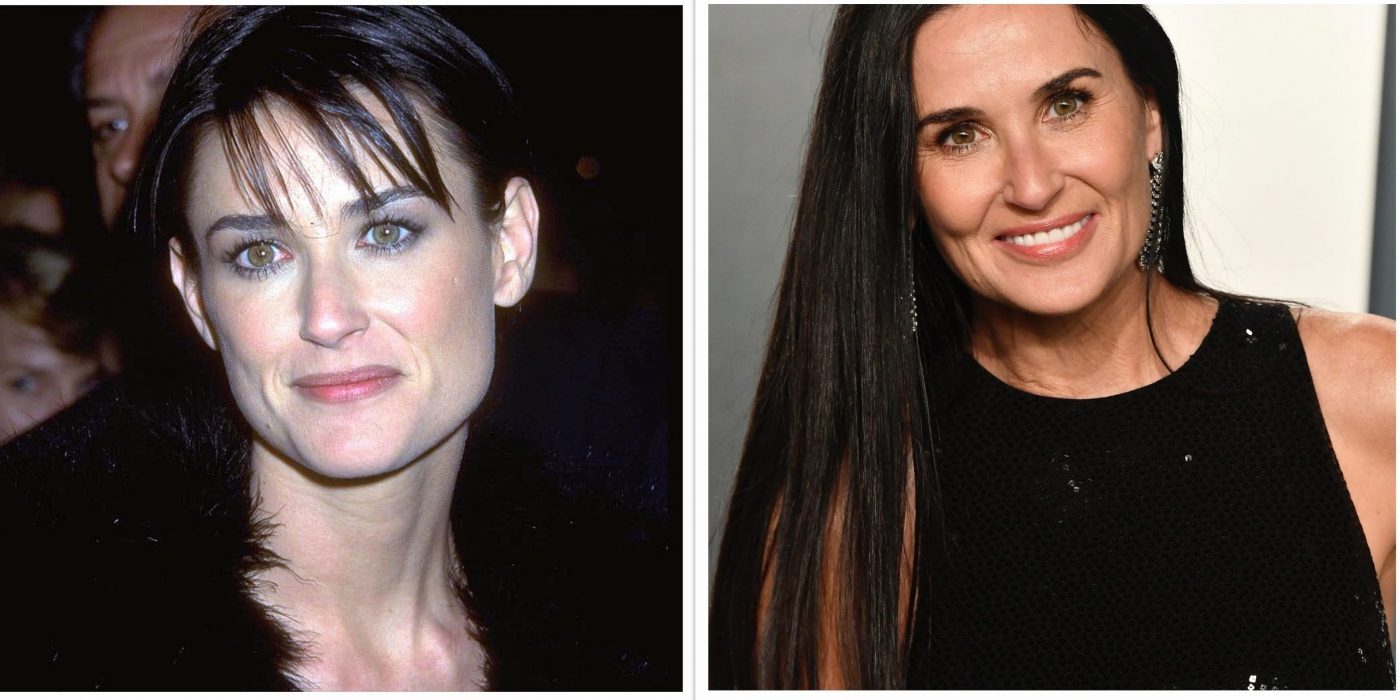 Credit: Diane Feed/Frazer Harrison/Getty Images
The actress Demi Moore had a colorful upbringing. Her mother was an alcoholic and Moore cut her off in 1990 after she walked away from a rehab stay that Moore had paid for. Her stepfather committed suicide 10 years earlier. She attended high school, but eventually dropped out during her junior year. She then worked at a debt collection agency before trying her hand at modeling and acting. It wasn't until 1990's Ghost that she really hit it big.
Shania Twain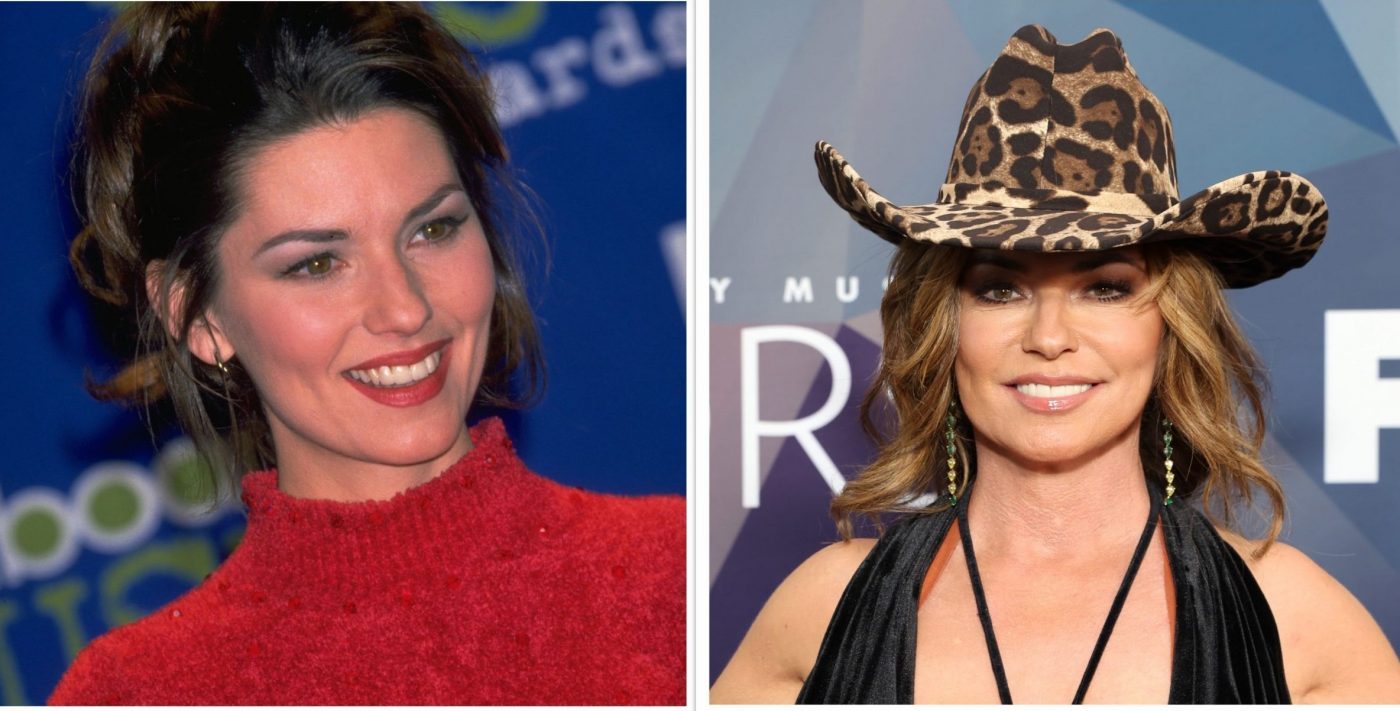 Credit: Diane Freed/Jason Kempin/Getty Images
Shania Twain, one of country music's biggest stars, grew up in the wilderness of Timmins, Ontario. Her mother left her father when she was two years old, and the household often had trouble affording food or heat. As a child, Twain performed in bars to earn extra income. However, she put her career on hold when her mother and stepfather died in a car crash in 1987, causing her to return to Ontario to care for her younger siblings.
Jennifer Hudson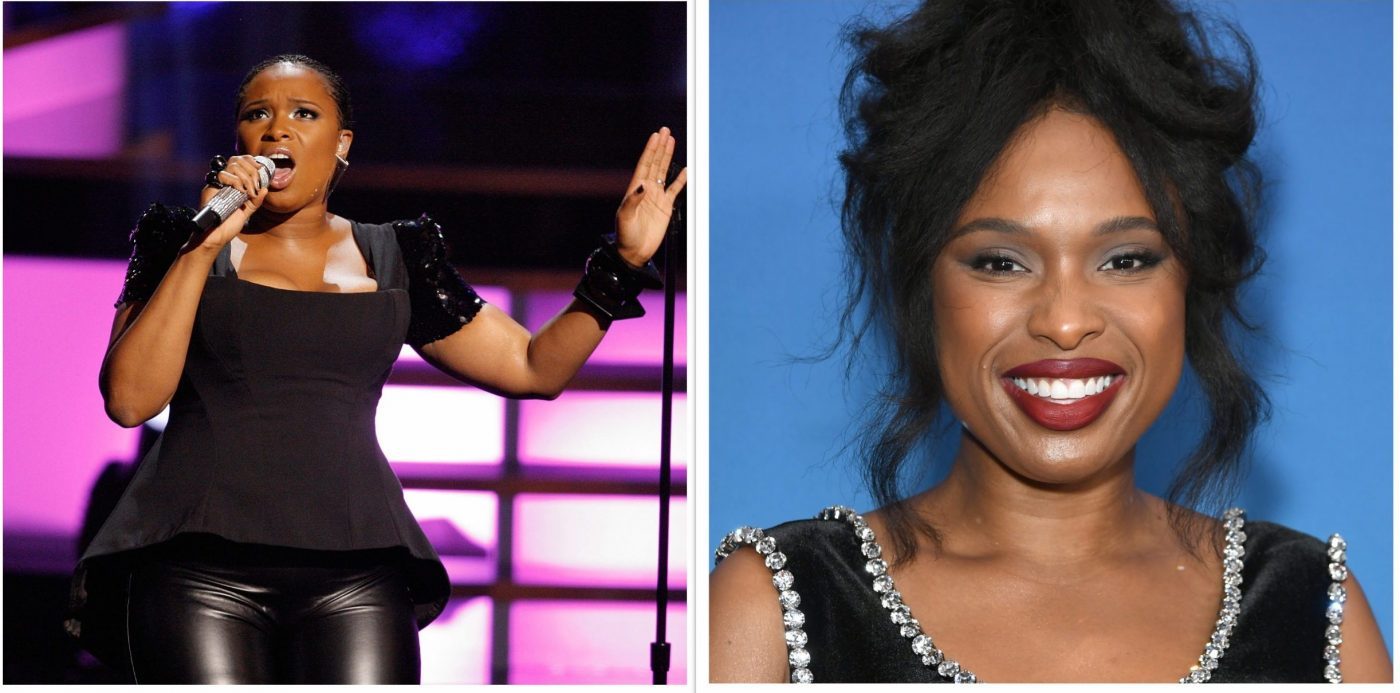 Credit: Christopher Polk/JC Olivera/Getty Images
The singer and actress Jennifer Hudson was just starting to become famous when she lost her mother, brother and nephew in a span of three days. William Balfour, her sister's estranged husband, brutally shot and killed them in what prosecutors deemed a fit of rage. Hudson not only learned how to forgive Balfour but also created the Julian D. King Gift Foundation in honor of her nephew's memory. On July 31, 2013, she was honored at the Do Something Awards for her incredible work.
Kelsey Grammer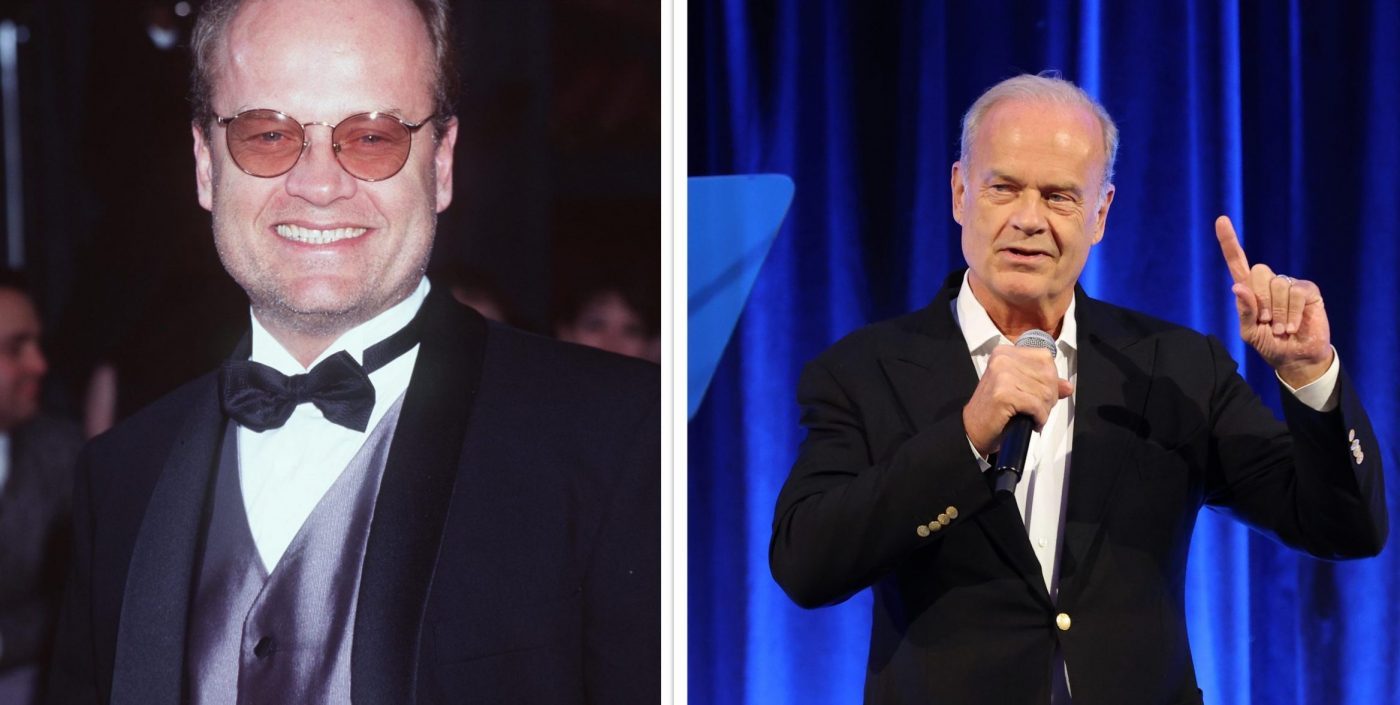 Credit: Brenda Chase/Monica Schipper/Getty Images
Kelsey Grammer had a difficult start in life. His parents split up when he was just two, and his grandparents helped raise him until his grandfather died of cancer when Kelsey was twelve. The following year, his father was murdered by a home intruder who had started a fire, in front of his wife and baby daughter. Then in 1975, Grammer's 18-year-old sister Karen was abducted, raped, and murdered by four men who left her for dead. 2 years later, Grammer lost both of his half-brothers in a scuba diving accident.
Leighton Meester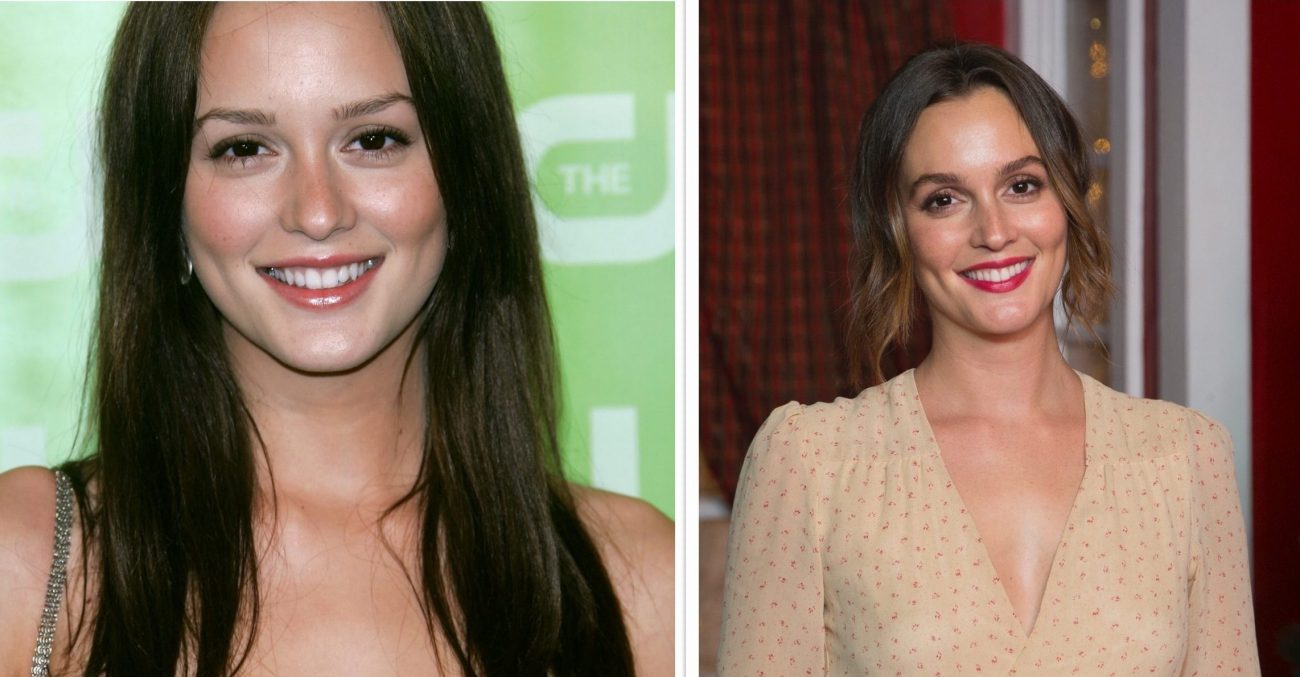 Credit: Evan Agostini/Gabriel Olsen/Getty Images
Actress Leighton Meester, who plays the wealthy and glamorous Blair Waldorf on Gossip Girl, had a very different upbringing to her iconic character. Her mother was serving time in a federal prison when Meester was born. Recently, her mother's financial troubles have come to light. For years, Meester had been sending her mother money every month to cover her brother's special needs. But instead of putting the money toward his care, she was spending it on herself. After this discovery, the actress severed financial ties with her mother.
Tobey Maguire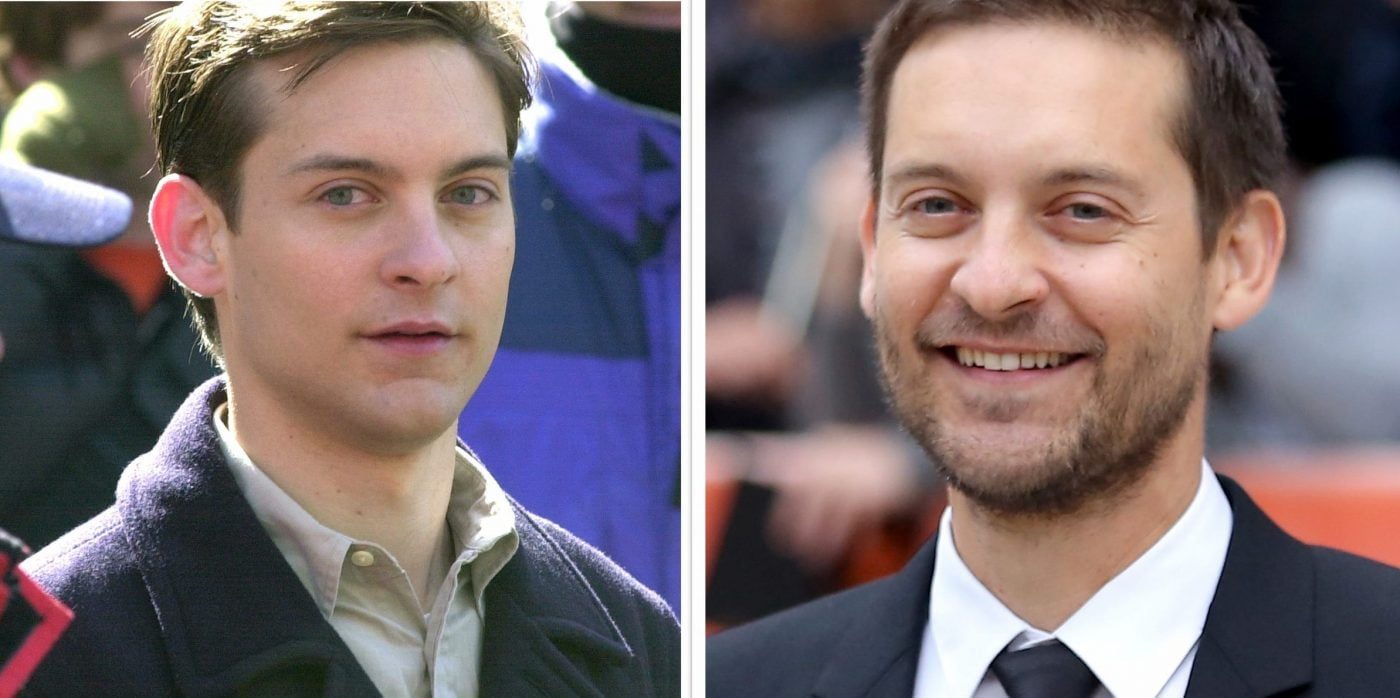 Credit: Spencer Platt/Jemal Countess/Getty Images
Spiderman has had his share of struggles. Even though he's now a multi-millionaire and one of the most famous movie stars in the world, it wasn't always easy for actor Tobey Maguire. When he was born in 1975, his parents were just 18 and 20 years old. They were both still children themselves! The two broke up when he was only 3 years old. When his sister died of cancer and his father struggled to feed both families, Tobey Maguire's father robbed a bank. He was caught almost immediately.
Nicki Minaj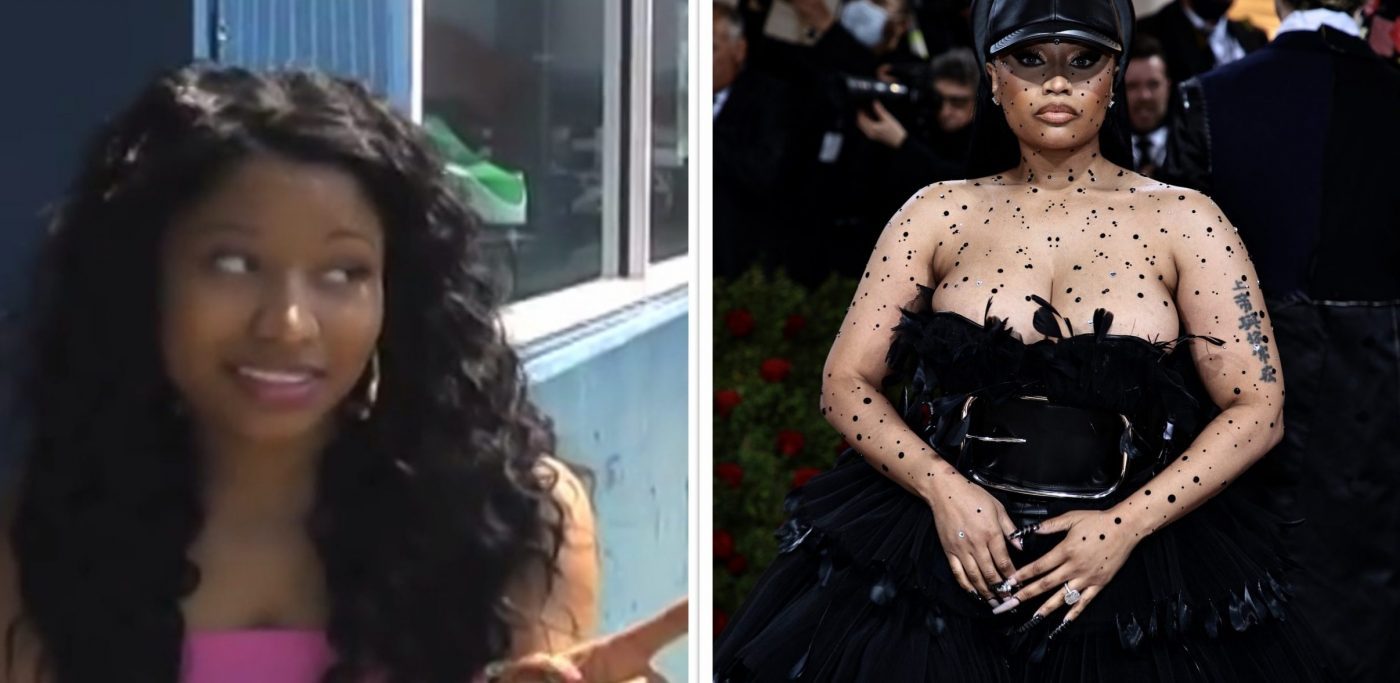 Credit: Dimitrious Kambouris/Getty Images
Despite her polarizing personality, there's no denying that Niki Minaj has built a pretty successful career for herself. She attributes this success to the fact that she had to work harder than most people because things were so bad growing up. Minaj's abusive and drug-addicted father often beat her mother, punched holes in the walls of their home, was arrested multiple times, and sold their belongings to buy drugs. He even tried to kill Minaj's mother by setting the house on fire. Nicki has been an outspoken advocate for female empowerment since she was young. She says that she always wanted her mother to stand up for herself more, but her mother was never able to overcome her circumstances. When the rapper became successful, she used her fame to change her mother's life.
The Arquette siblings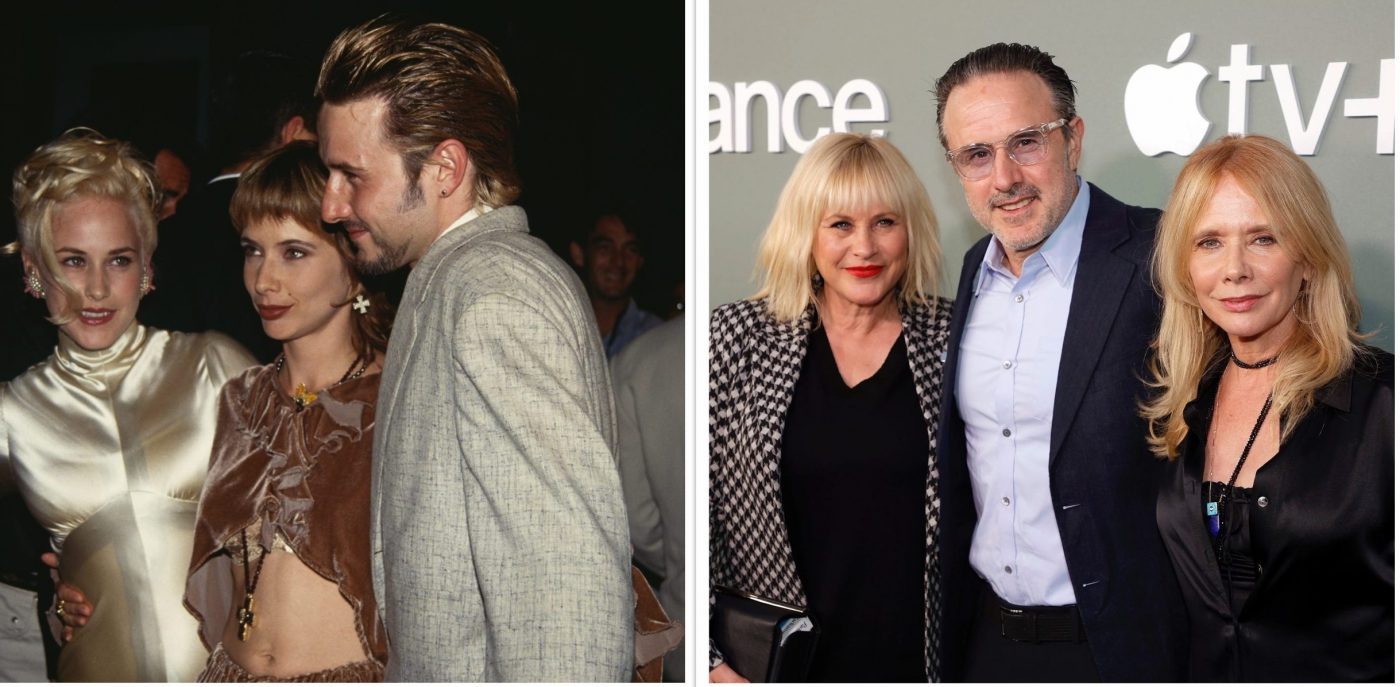 Credit: Michael Ochs/Frazer Harrison/Getty Images
The four Arquette siblings were born into a family of actors, but they had an unusual start to life, living on Virginia's Skymont Subud commune—an international cult that began in Indonesia in the 1920s. The family's plan to build a utopia turned into a nightmare because of drug abuse and violence. Growing up, the famous siblings had no access to electricity, bathrooms or running water. Despite leaving the commune, their home life got no better because their parents were still drug addicts. Rosanna was stabbed in the arm by her mother, and both she and her brother and sister suffered physical abuse at the hands of their parents.
Gabrielle Union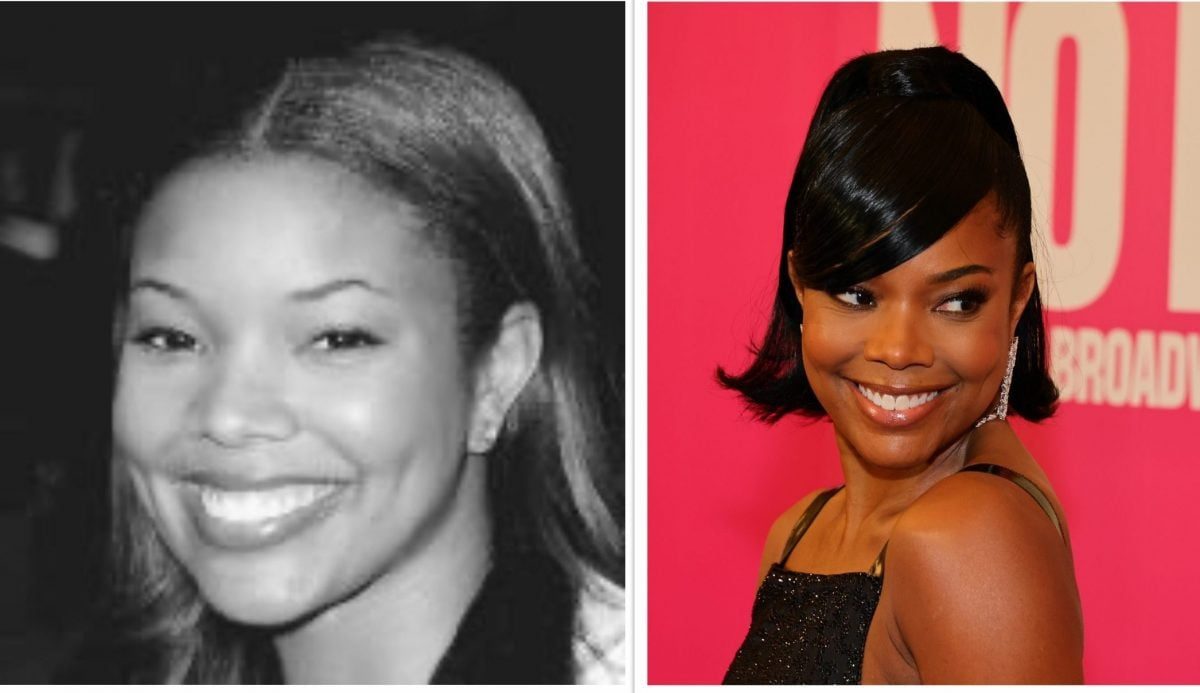 Credit: Theo Wargo/Getty Images
At the age of 19, actress Gabrielle Union was raped at gunpoint while working in a shoe store. Now, she uses her fame to raise awareness about sexual crimes against women of color. The star of BET's Being Mary Jane added that she has decided to "embrace being a survivor" because it is part of who she is. Union also said, "I was raised to be a strong, independent woman. I was raised to stand on my own two feet and that's the road I opted to take."
Tyler Perry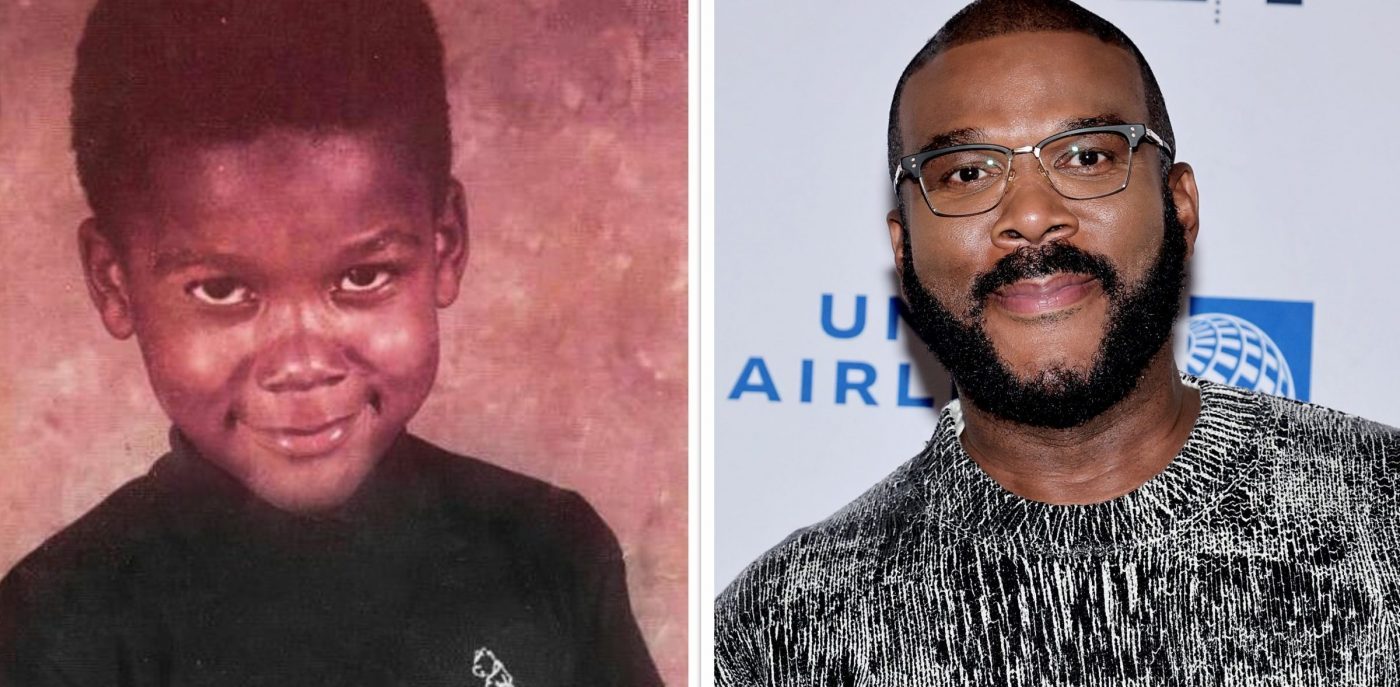 Credit: Jamie McCarthy/Getty Images
Tyler Perry, writer, director, and actor, was so traumatized by his abusive childhood that he contemplated suicide as a child to escape the abuse he suffered at the hands of his father. In addition to physical abuse, he was also molested several times as a child. He dropped out of school in the ninth grade and did not receive his high school diploma. However, he did eventually earn his GED and found writing as a way to process his trauma. The multi-hyphenate now has a net worth of 1 billion dollars.
Richard Pryor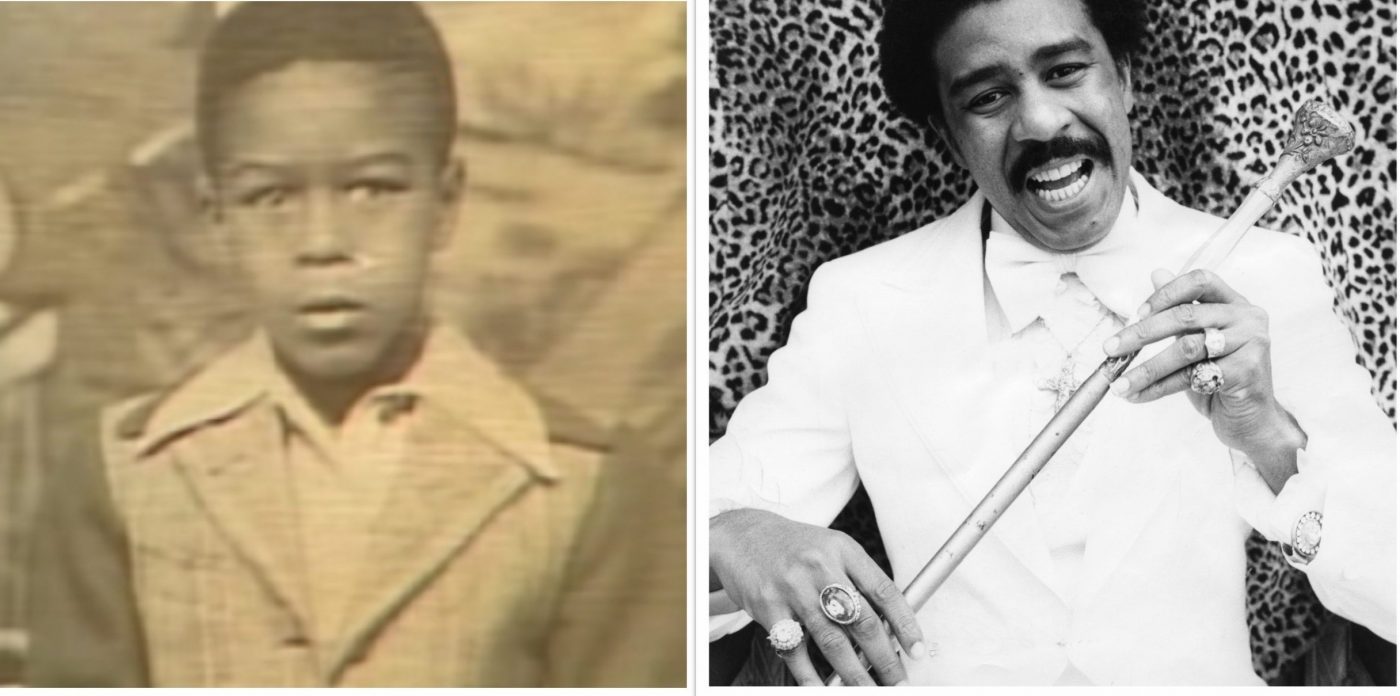 Credit: Michael Ochs/Getty Images
In 2017, Rolling Stone magazine named the late Richard Pryor the top stand-up comedian of all time. And as anybody who's heard his routines about his childhood knows, the home Pryor grew up in wasn't an easy road. The comedian was raised in a brothel, with his mother a prostitute, his father a pimp, and his grandmother the madam who owned three brothels. The comic recalls seeing his father severely beat his mother when he was young before she finally left when he was five. His mother was rough with him as well. He was also molested multiple times, first by a teenage boy he referred to as Bubba and then a Catholic priest.
Christina Aguilera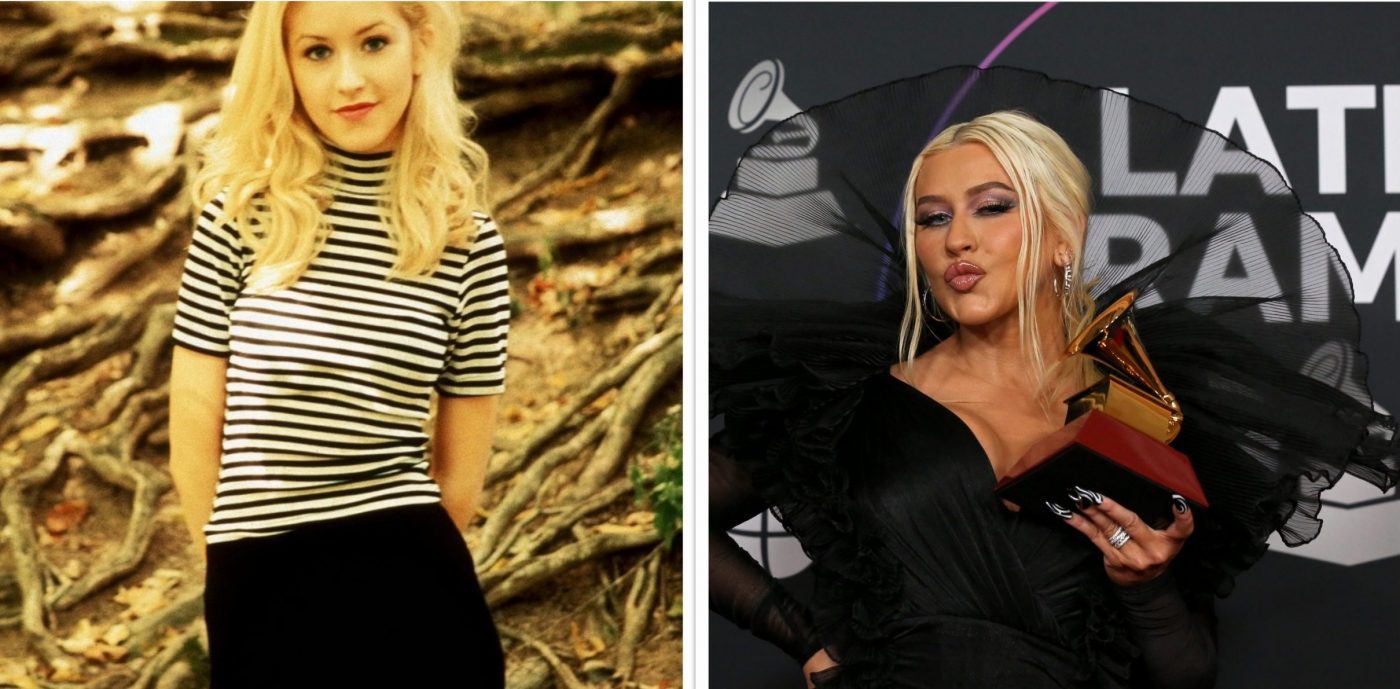 Credit: Gabe Ginsberg/Getty Images
Christina Aguilera rose to fame after her time on The All New Mickey Mouse Club, with her hit song "Genie in a Bottle." Even though she went from being nobody to instant stardom with that first number one hit, Aguilera's life wasn't always perfect. Raised by her mother in Staten Island, New York, she had a troubled relationship with her father. He is an immigrant from Ecuador and served as a sergeant in the U.S. Army, but he was abusive and hurt her mother. When Christina was 6 years old, her mother left her father, securing a divorce and taking her daughters with her to Pennsylvania.
Mary J. Blige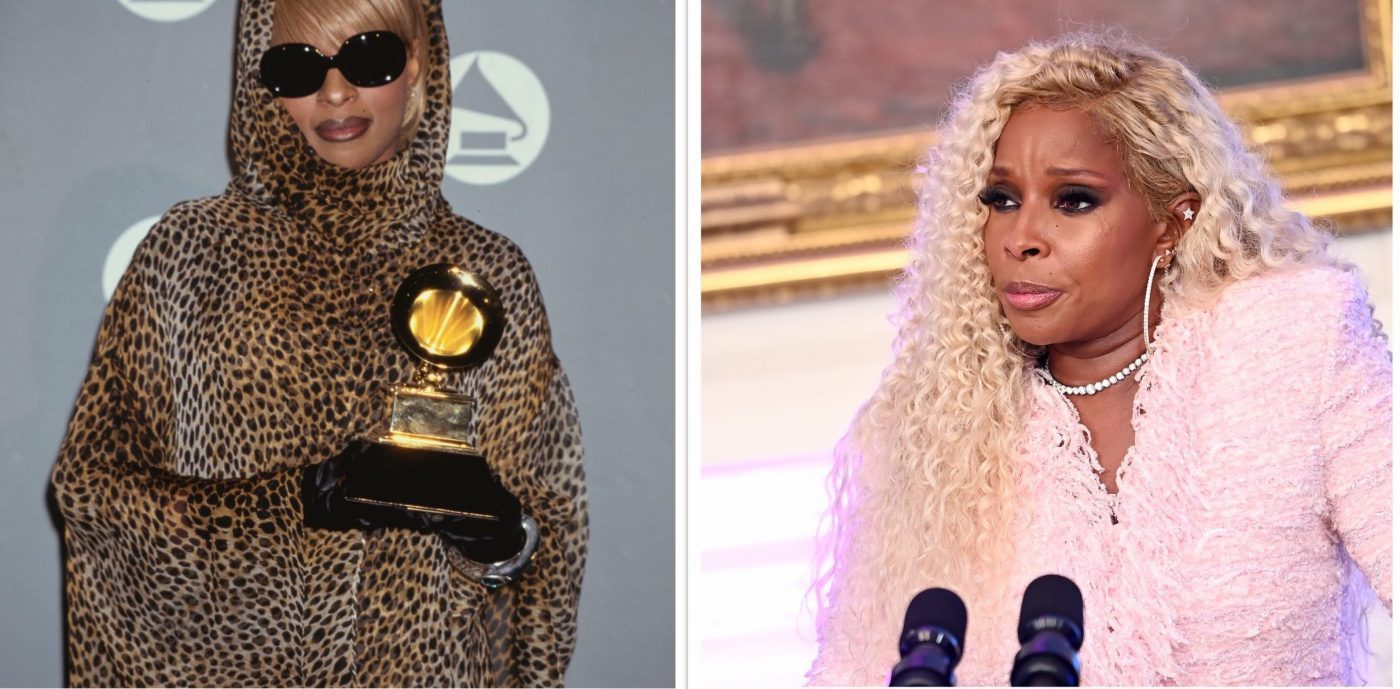 Credit: Michael Ochs/Shannon Finney/Getty Images
R&B legend Mary J. Blige was only five years old when she was sexually abused, and the trauma of that experience continues to haunt her. In her Behind the Music feature, Mary explained that she remembered "feeling, literally right before it happened, I just could not believe that this person was going to do this" to her. She later struggled with alcoholism, but with husband Kendu Isaacs's help she was able to overcome the addiction.
Viola Davis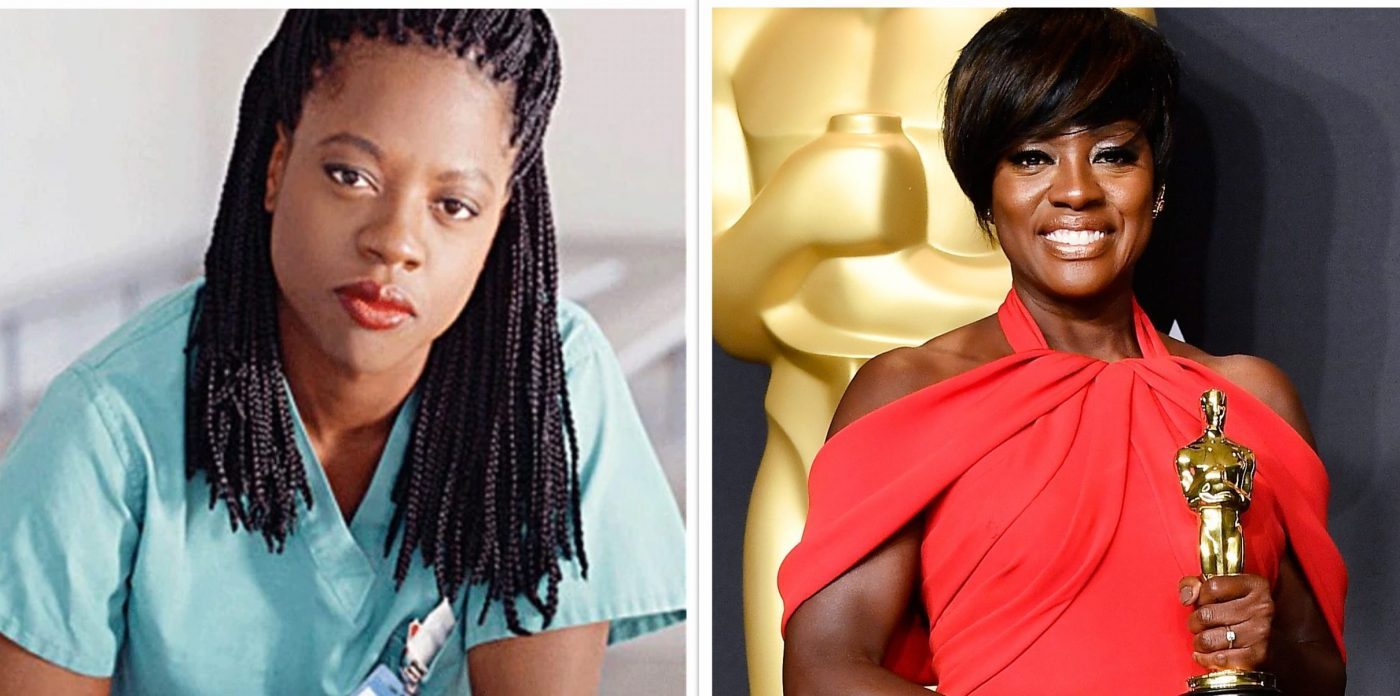 Credit: Frazer Harrison/Getty Images
In 2017, Davis won the Academy Award for Best Supporting Actress for her role in Fences, becoming the first black actor to win an Oscar, Tony and Emmy. The actress, reacting to her historic win, tearfully reflected on her inspiring trajectory from poverty to now—being an Oscar-winning actress. Davis, who was one of six children, grew up in poverty and dysfunction. "I grew up in apartments that were condemned and rat-infested," she said after winning her Academy Award, "and I just always sort of wanted to be somebody. I just wanted to be good at something."
Jay-Z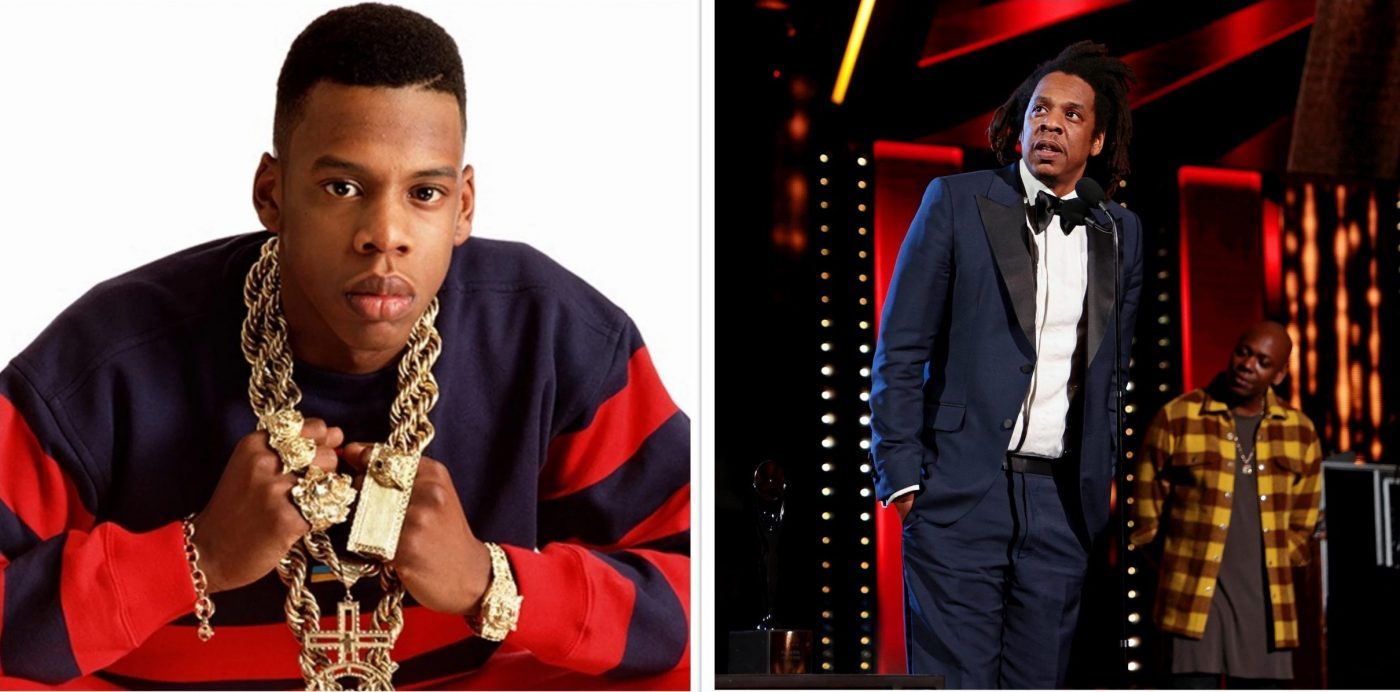 Credit: Dimitrious Kambouris/Getty Images
Jay-Z may be living the good life with Beyoncé now, but he certainly had humble beginnings and faced many challenges before getting to where he is today. He grew up in a housing project with a single mother after the family was abandoned by his father. As a teenager, he was exposed to violence and crime in his neighborhood. He has said that he was shot multiple times and even sold drugs himself before becoming famous as a rapper. After his career took off as a rapper, he expanded into many other fields. He owns a number of nightclubs, and has launched clothing lines, as well as sports management companies. He is also part-owner of the Brooklyn Nets.
Idris Elba
Credit: Thos Robinson/Michael Loccisano/Getty Images
In the October 2013 issue of GQ, actor Idris Elba revealed that he used to deal drugs when he was a struggling actor in New York City. He said, "I was running with cats. I mean, I was DJ'ing, but I was also pushing bags of weed; I was doing my work. I had to." Elba said he moved back and forth between New York and London, just trying to make a living and not having much success until his short-lived marriage fell apart and he was forced to live out of his van.
Dolly Parton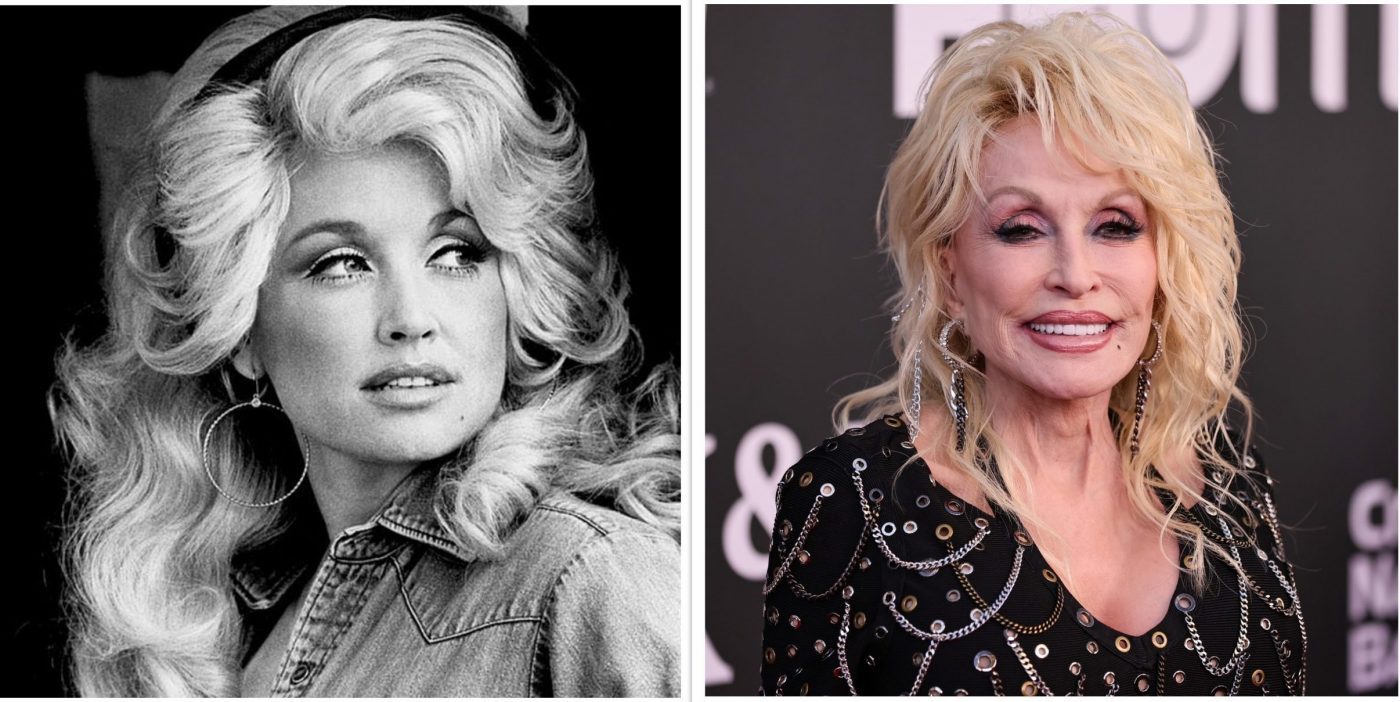 Credit: Wikimedia Commons/Theo Wargo/Getty Images
The singer, who has been called the Queen of Country Music, grew up as one of 12 children living in a one-room house in Locust Ridge, Tennessee. She was born to poor tobacco farmers in 1946, where three to four children would sleep in the same bed. Growing up in Appalachia, Parton had no running water, gas, or electricity in her home. But by age 12, she'd appeared on local television and the rest is history. Parton is now one of the most accomplished female singers in country music history, with eight Grammy awards, a CMA Lifetime Achievement Award and more.
Jennifer Lopez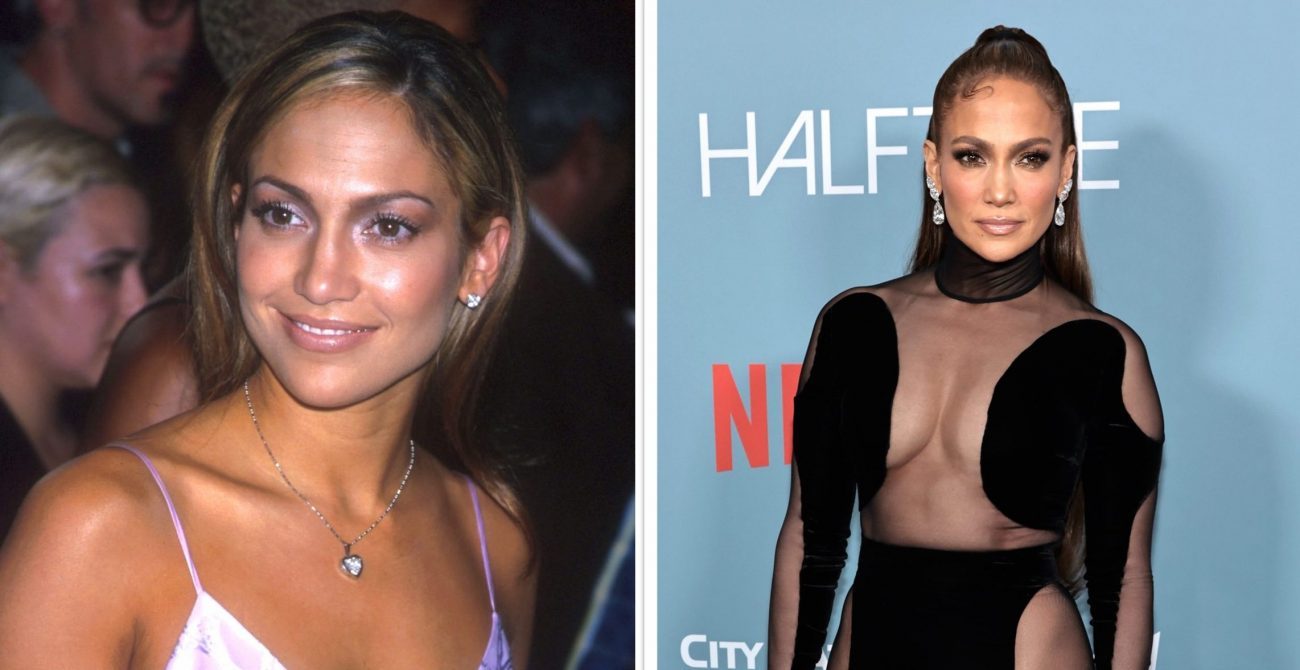 Credit: Jamie McCarthy/Diane Freed/Getty Images
Growing up, actress and singer Jennifer Lopez shared a bedroom with her two sisters in the Bronx. This is a far cry from her situation now, where she is the most influential Latin performer in America. Lopez's parents had a strong work ethic, but they were poor. As a child, Lopez had holes in her shoes, which she said made her want to pursue dance full-time even more. When the singer turned 18, she fought with her mother about becoming a dancer. Lopez slept on a couch in her dance studio before getting her first dancing job in Europe. Despite her fame, the star has not abandoned her roots. Her song "Jenny from the Block" is about how she has not forgotten where she came from.
Mila Kunis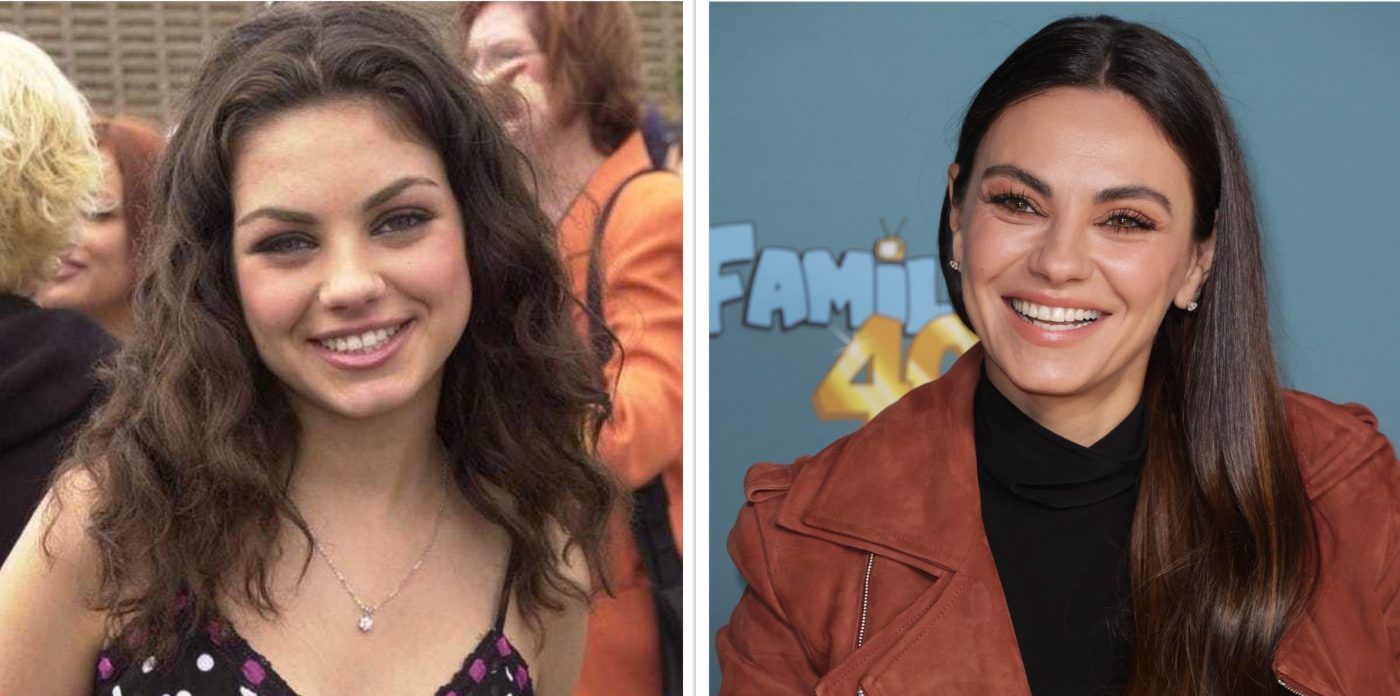 Credit: Momodu Mansaray/Getty Images
Mila Kunis grew up in the Soviet Ukraine, immigrating to the U.S. with her family at age 7. The Bad Moms star told "The Kyle and Jackie O Show" podcast in 2016 that she ate a lot of ketchup soup during her childhood. Kunis said that she and her husband, Ashton Kutcher, want to raise their children to appreciate the value of hard work. "We're both from poor families," she said. "[We] know what it's like when you're struggling."