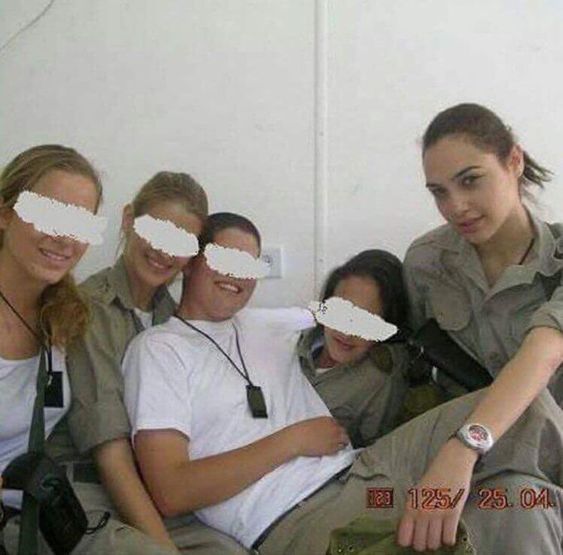 Prince Harry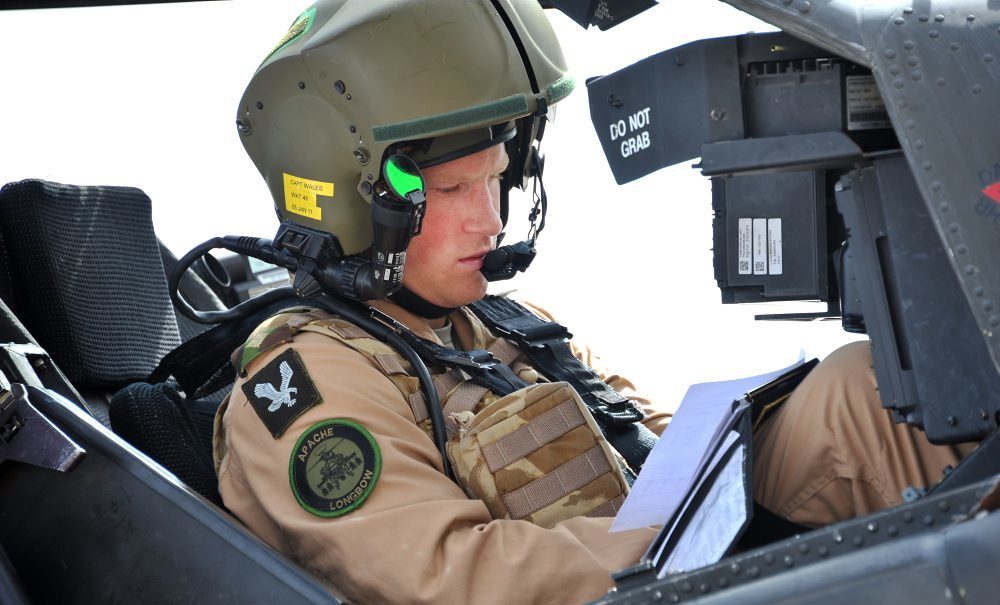 Credit: Defence Imagery via Crown Copyright
Prince Harry surprised many in the UK by somehow ending up as one of the most normal Royal Family members. In 2004 he enlisted in the Royal Military Academy, where all officers in the UK armed forces are trained, and subsequently completed a tour of Iraq in 2006 and Afghanistan in 2008. He was primarily a helicopter pilot, like his father and brother.
Bob Ross
Credit: via Wikimedia Commons
It was during Bob Ross' illustrious 20 military career that he vowed never to raise his voice again, and adopted the effect that millions of millennials now fall asleep to. He served in The United States Air Force where he reached the rank of Master Sargent, which is strangely about as authoritative as a First Sargent. It's pretty clear why it infuriated him.
Pat Sajak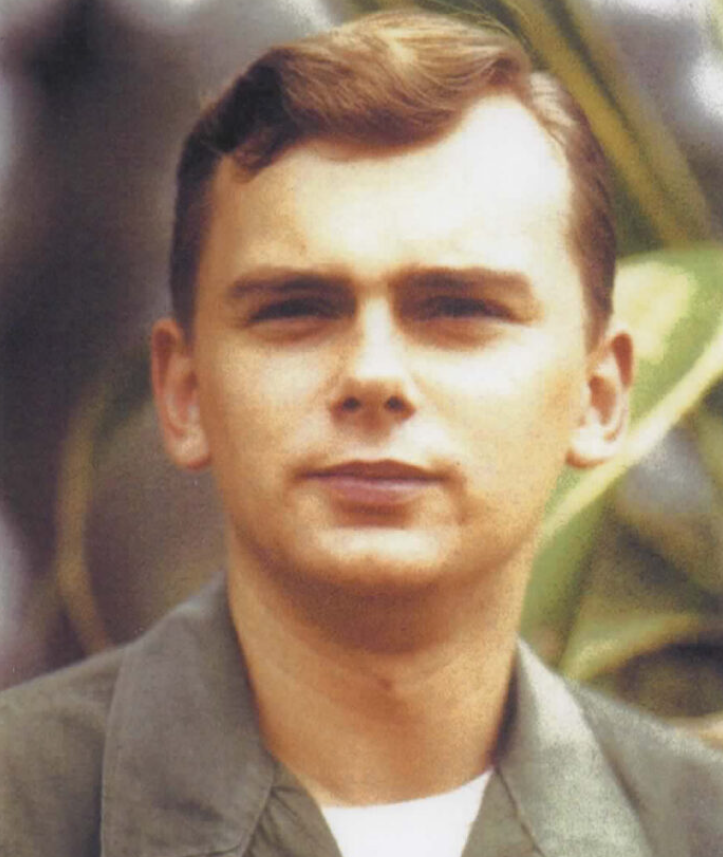 Credit: via Wikimedia Commons
Wheel of Fortune host Pat Sajak's early career in broadcast radio led to him serving in The American Forces Vietnam Network as a disk jockey. He made headlines when he accidentally cut off Nixon's Christmas message to the troops, and thankfully the President's career was massively outlasted by the TV legend's.
James Earl Jones
Credit: ranker.com via Pinterest
Before he was the iconic voice behind Darth Vader, Mufasa, James Earl Jones joined the Reserves Officers' Training Corps in 1949. He fought in the Korean War in the early 50s, brought on by North Korea's invasion of South Korea following border skirmishes. Jones would go on to become a legend of theatre, screen and especially voice-over.
Adam Driver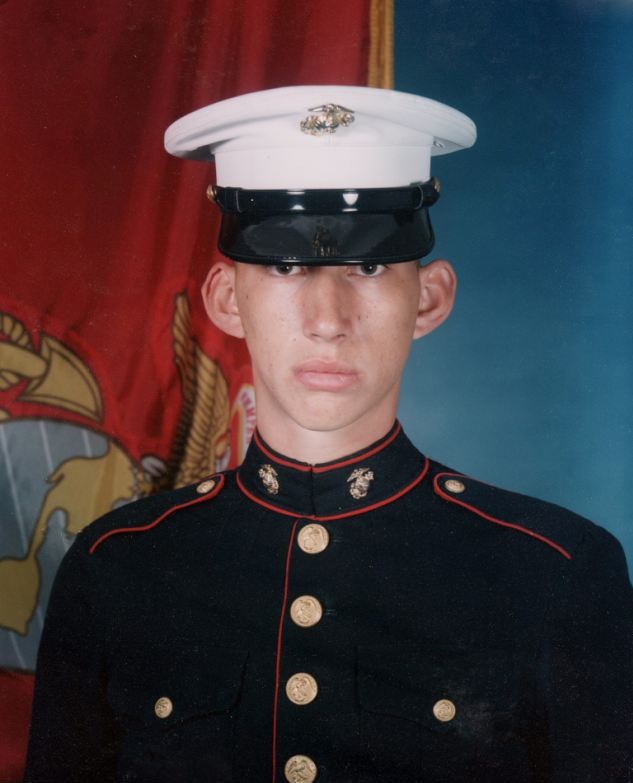 Credit: Rodney Write via Pinterest
Following the spark of national fervour caused by the 9/11 attacks, Driver enlisted in the US Marine Corps, where he served for three years. He was medically discharged following a hip injury and pursued his original passion for acting. He achieved breakout success as Kylo Ren in the Star Wars sequels and founded a non-profit to offer arts education to military members.
Morgan Freeman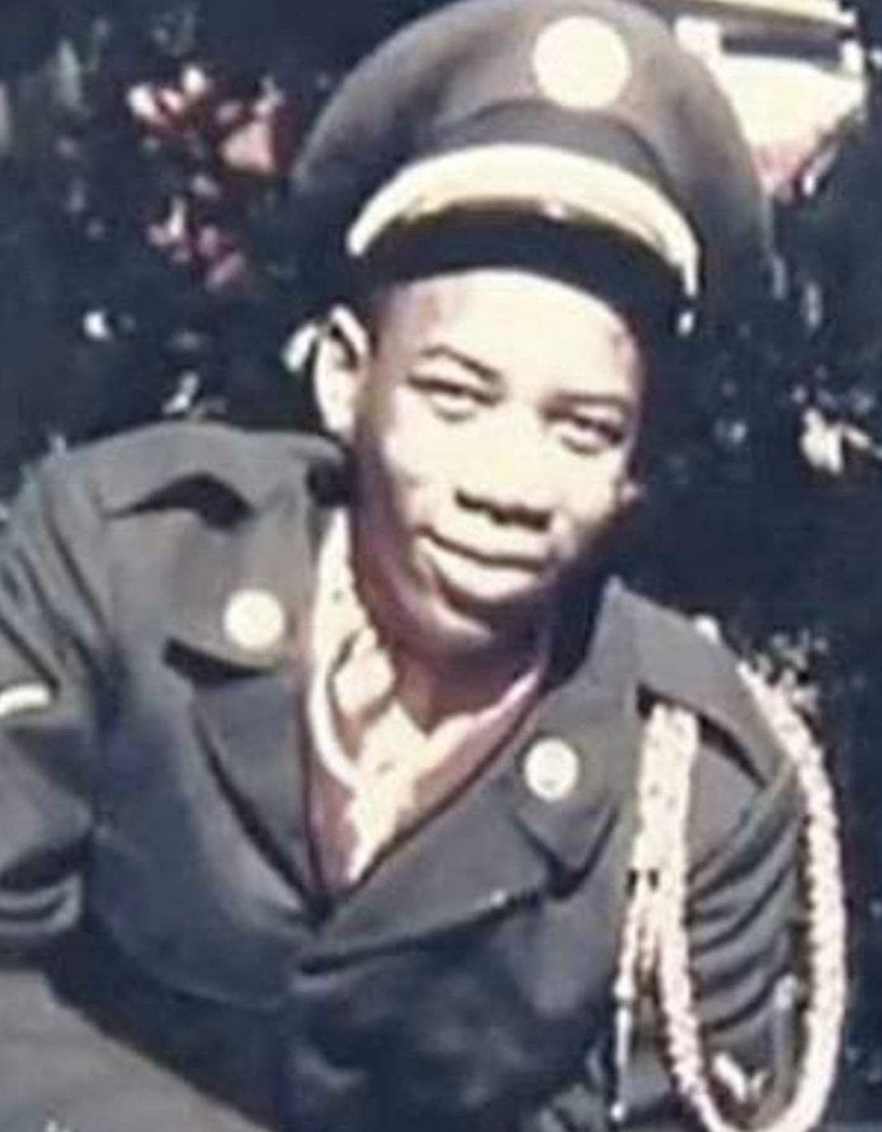 Credit: Department of Defence via CC
After finishing high school, Freeman decided to enlist in the Air Force instead of pursuing a drama scholarship. He served for four years as a radar repairman before moving to LA to enlist in the much more dangerous world of acting classes. This decision would lead to him becoming one of the most famous actors in history.
Gal Gadot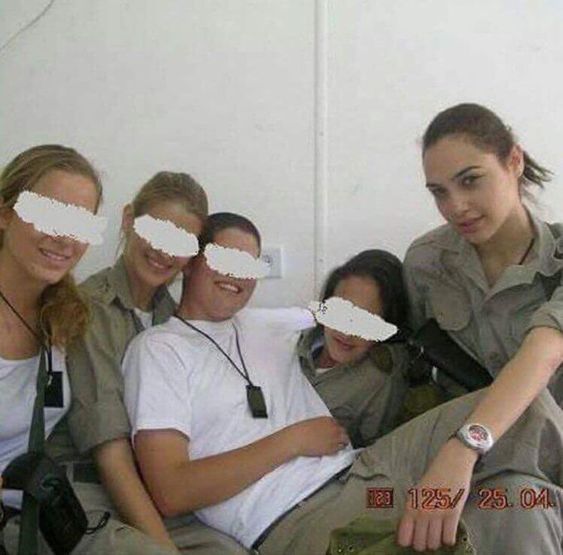 Credit: Marisatalulah via Pinterest
Gadot, like all Israelis, was conscripted into the IDF for a mandatory two years service. At age 20 she served as a combat instructor for the duration of her service and then got her big screen break in the Fast and Furious Franchise. The IDF has drawn plenty of criticism from human rights organisations, but she was pretty good as Wonder Woman.
Jimi Hendrix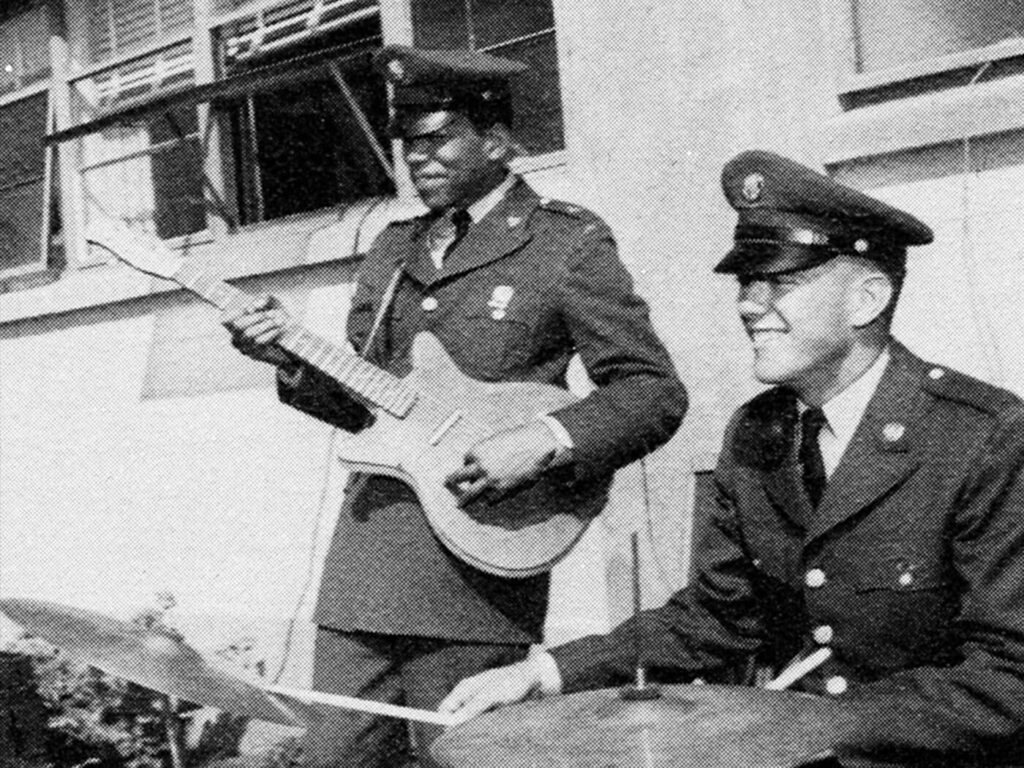 Credit: Department of Defence via CC
After being arrested twice for the possession of a stolen vehicle, Hendrix was given a choice of either prison or enlisting. He would of course choose the latter, but was discharged as officers didn't believe he met the minimum requirements for a soldier. He spent more time practising his scales instead of drills and would go on to revolutionize the instrument and rock history.
Robin Quivers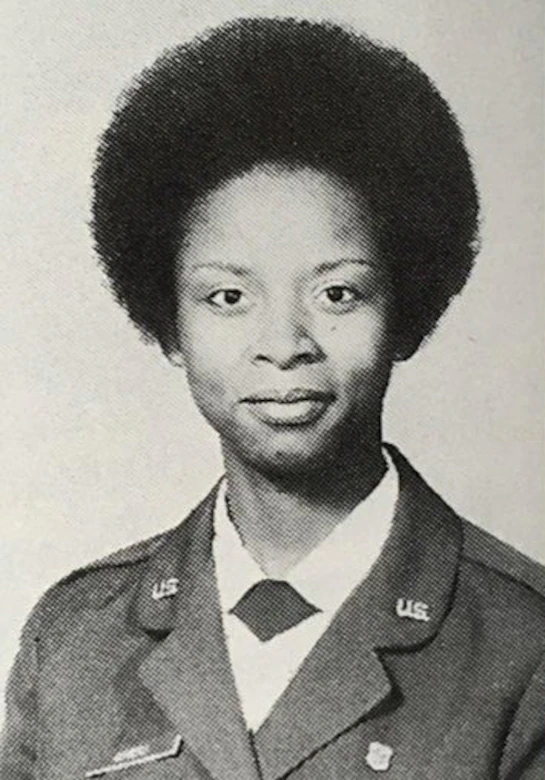 Credit: Department of Defence via CC
The now-famous co-host of the Howard Stern Show left medical school and put her degree to use in the trauma ward before joining the Air Force. In her three-year career she reached the rank of Captain. After returning home to Maryland, she studied at the Broadcasting Institute and began building the body of work she is loved for today.
Tom Sellek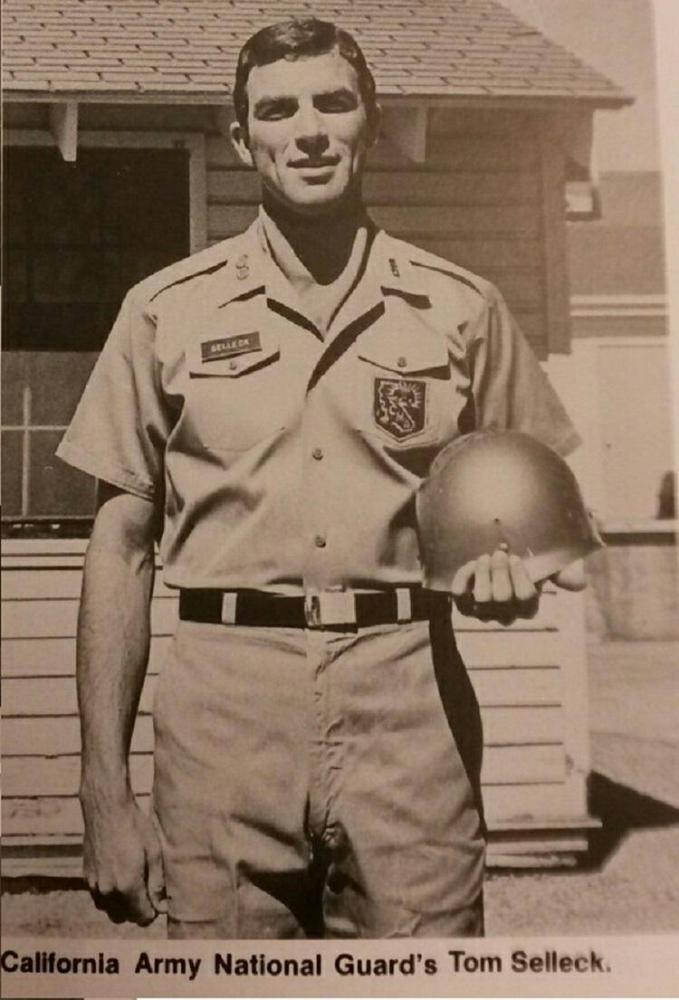 Credit: via Creative Commons
Sellek is the perfect face to use to tell if somebody grew up in either the 80s or the 90s. An 80s kid will know him as the heartthrob detective Magnum PI and 90s kids will know him as heartthrob dentist Richard from Friends. In the late 60s to 70s, Sellek was busy fighting in the Vietnam War, serving in the California National Guard.
Don Rickles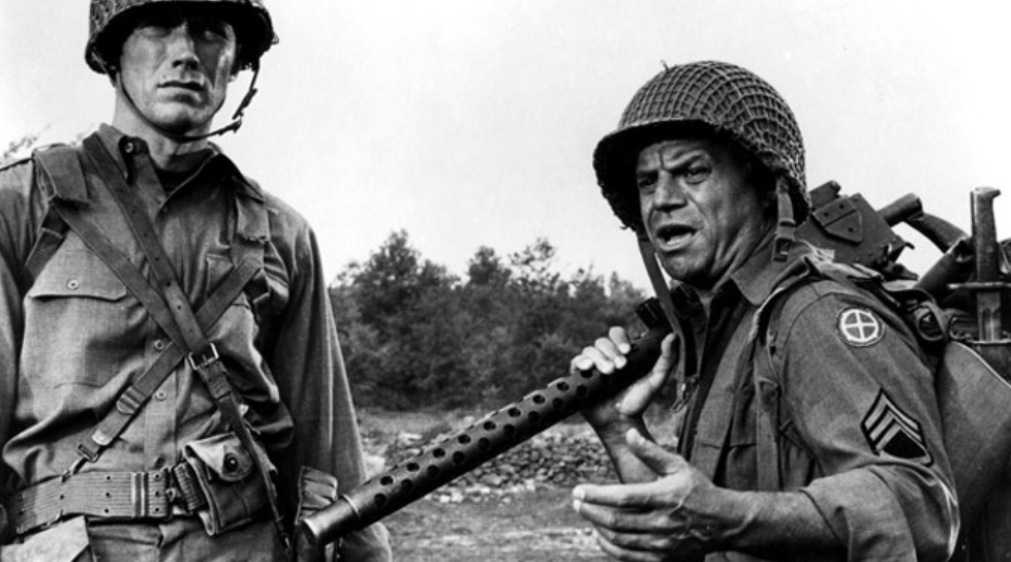 Credit: Department of Defence via CC
Known as "The King of Venom" and launched to fame by Frank Sinatra himself, Rickles pioneered insult comedy with some truly spectacular digs. After finishing high school, Rickles served in the Navy during the closing years of WWII and would go on to perform at two presidential inaugurations, presumably saying things that would have gotten him court-martialled during his military time.
Ice T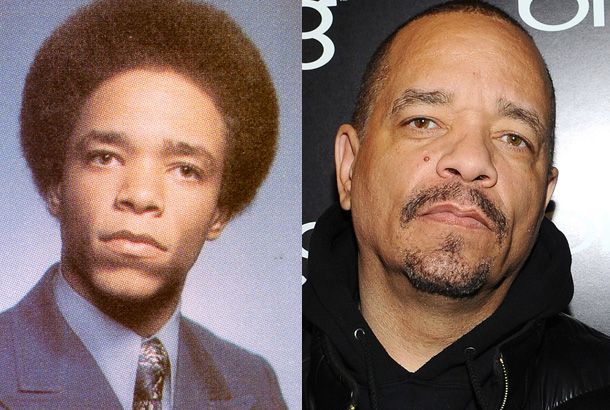 Credit: snakkle via Pinterest
The iconic and outspoken rapper turned TV star enlisted as a means of supporting his pregnant girlfriend in 1977. During his nearly three years of service, he would be involved in the theft of a rug, a conversation with a pimp in Hawaii who told him where to get cheap music equipment, and an early discharge as a sort of single father's discount.
Clint Eastwood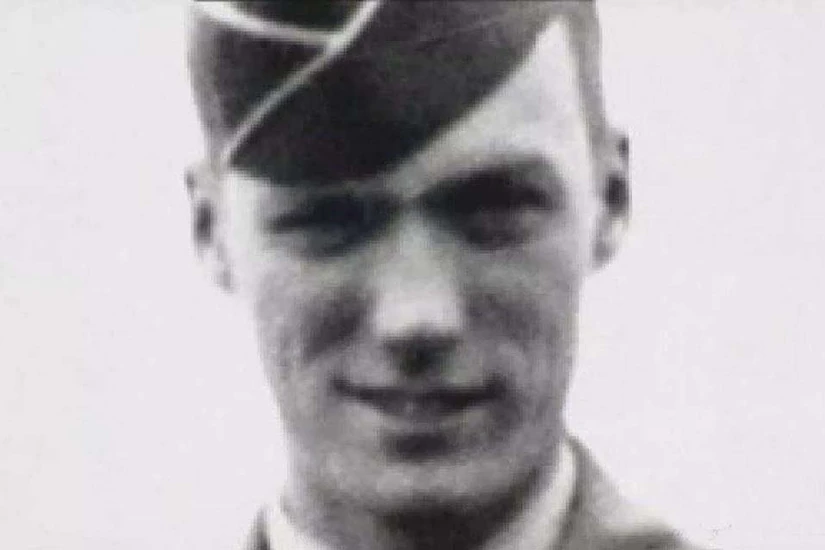 Credit: Department of Defence via CC
Eastwood was doing some pretty badass stuff before he ever put on the cowboy hat. A bomber he was aboard suffered an engine failure and crashed off the Californian coast in 1951, which led to him and his pilot swimming two miles through a frigid ocean to shore. It's a good job he was stationed as a swimming instructor in Fort Ord.
Betty White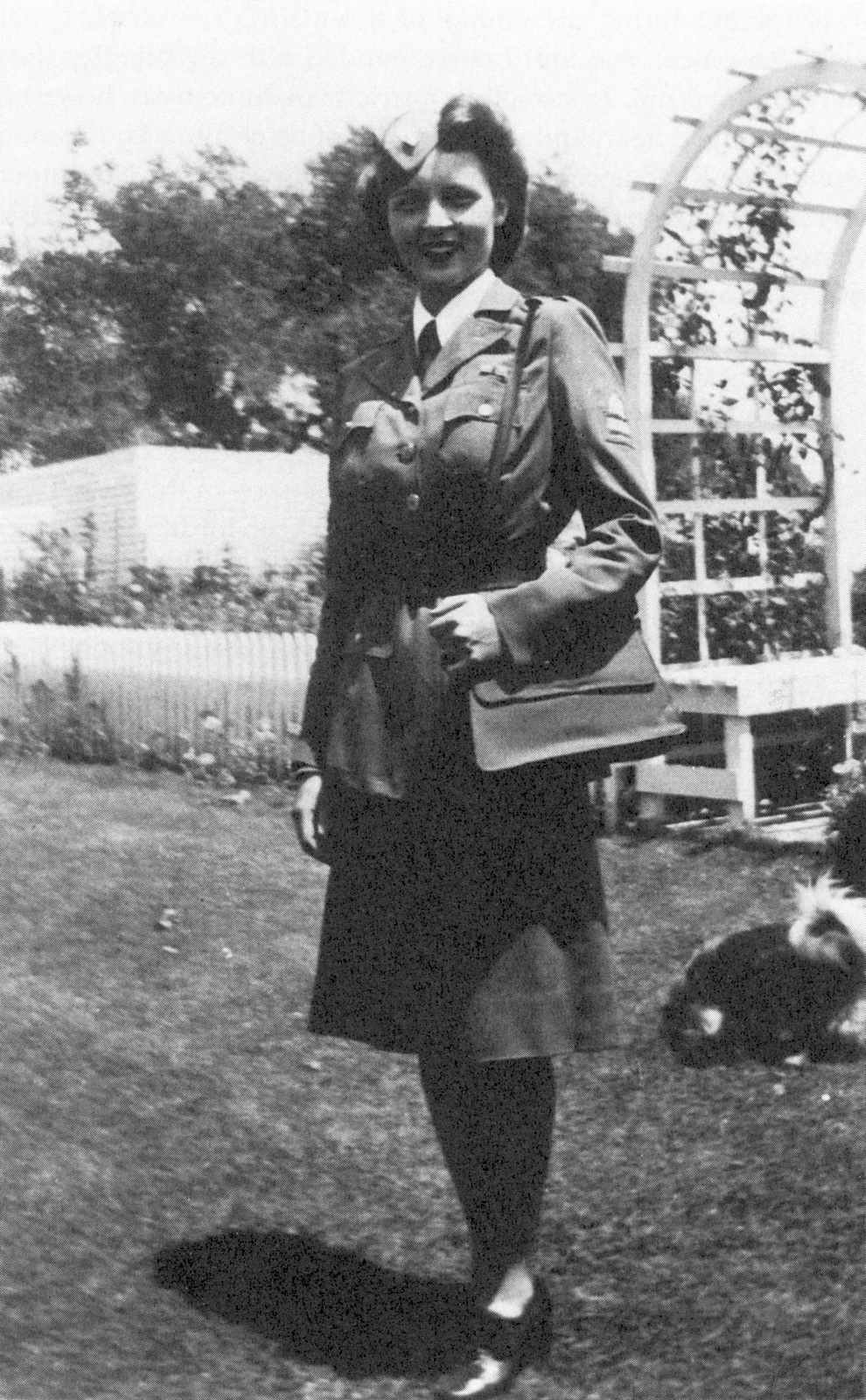 Credit: Betty White Ludden Trust via CC
America's Golden Girl Betty White served in the American Women's Voluntary Services during the Second World War. Having been acting since the age of eight, White was already well known and loved when it came time to serve her country, giving a huge morale boost and inspiring women across the country to assist in the war effort.
Bob Barker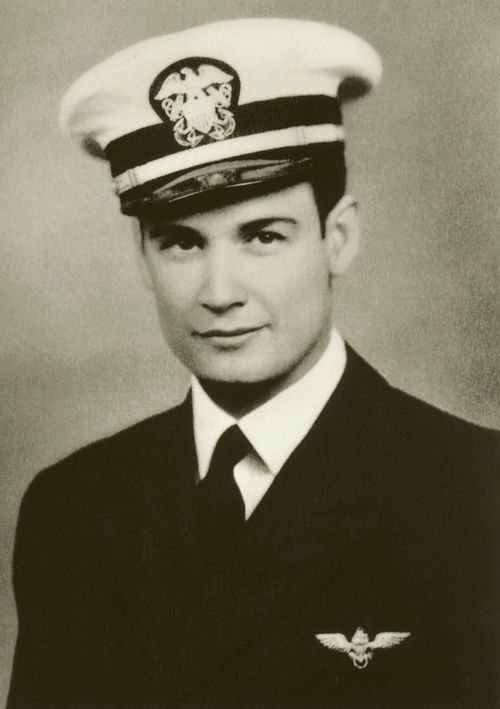 Credit: Naval Institute via CC
Host of the longest-running game show in American history, Bob Barker served his country with honour by giving his countrymen the chance to win a 1974 Ford Capri. He was 18 years old when the attack on Pearl Harbour happened, and immediately joined the Air Force, becoming a skilled dog-fighter just before the War ended.
Drew Carey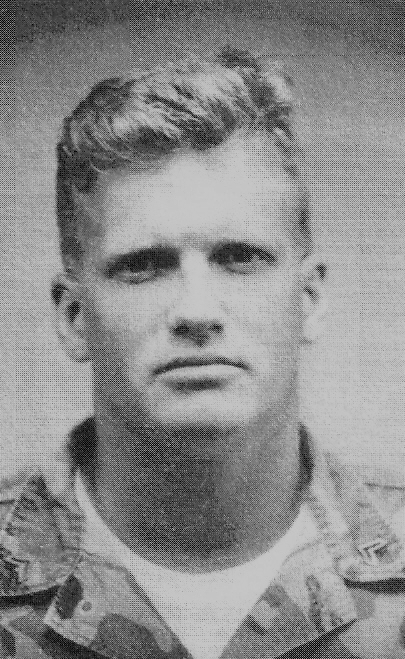 Credit: via Wikimedia Commons
Comedian and presenter Drew Carey began his six-year-long military service in 1980, after being expelled from Kent State University twice for his academic performance. After finishing his work as a field radio operator, he moved to Las Vegas and began performing comedy, eventually hosting The Price is Right and Whose Line Is It Anyway.
J R Martinez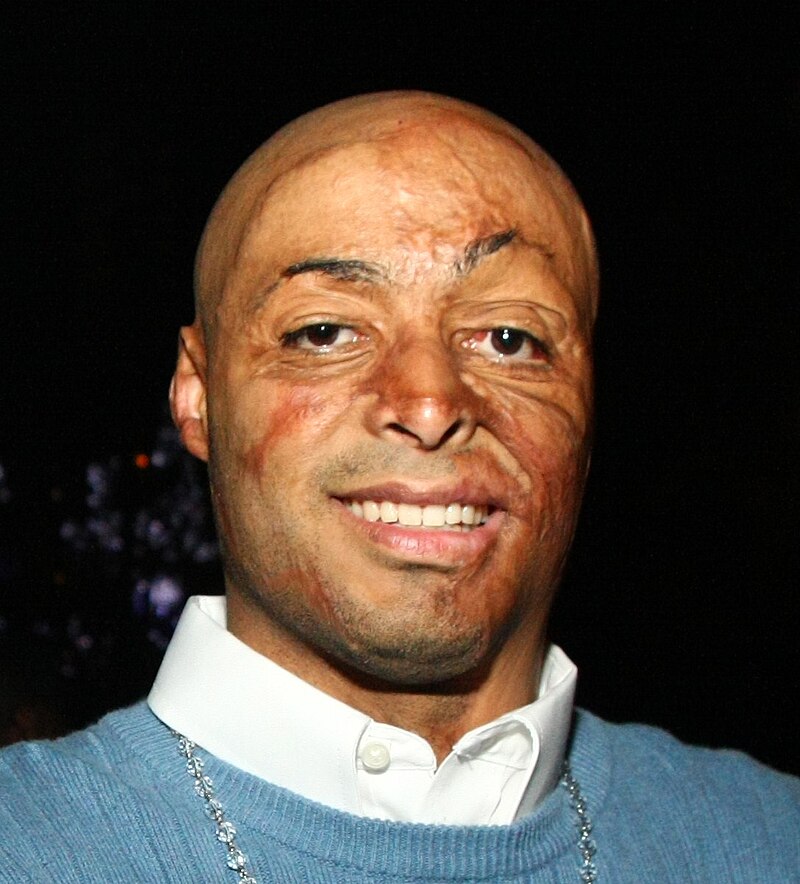 Credit: jrmartinez via Wikimedia Commons
Martinez sustained severe burns across 34% of his body while serving in Iraq in 2003. After years spent recovering, Martinez began his career as a motivational speaker and actor, starring in the ABC drama All My Children and strutting his way to victory on season 13 of Dancing With The Stars.
Bea Arthur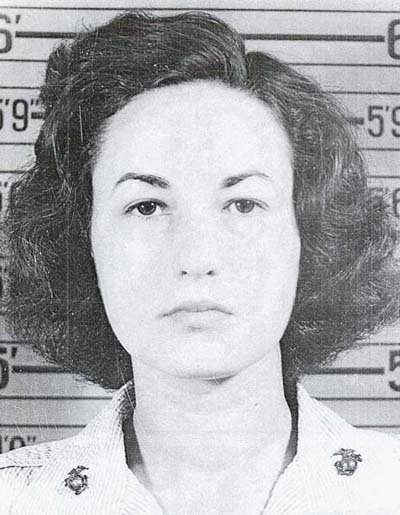 Credit: USMC via Wikimedia Commons
The Tony and Emmy award-winning Golden Girl was originally stationed as a typist at the Marine Headquarters in Washington, but was granted a transfer request to drive dispatch trucks. After the war ended, Arthur became a medical technician, before departing for New York and the School of Drama.
Tony Bennette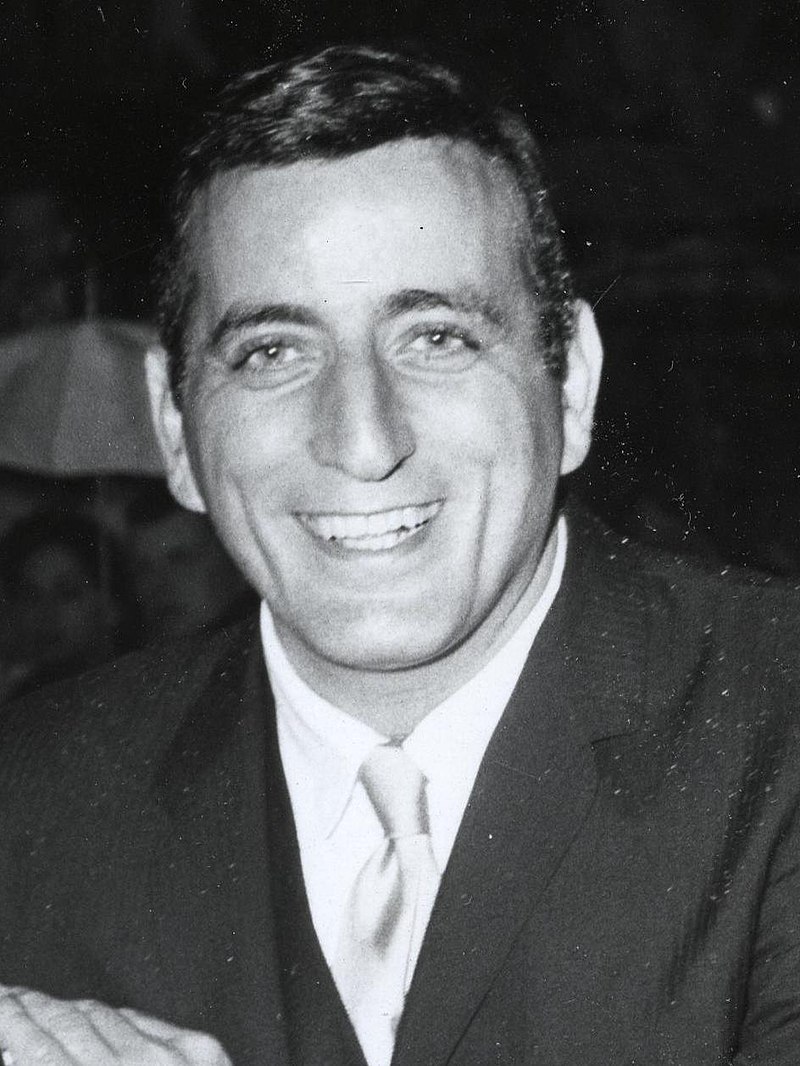 Credit: Boston City Archive via Wikimedia Commons
Legendary jazz singer and winner of over 20 Grammy awards, Tony Bennette lived through the frontlines of the Second World War. He trained as a reserve general infantryman and was sent to France to reinforce the front after Allied forces suffered heavy losses in the Battle of Bulge. The experience turned Bennette into a pacifist, and onto a life in the arts.
Johnny Cash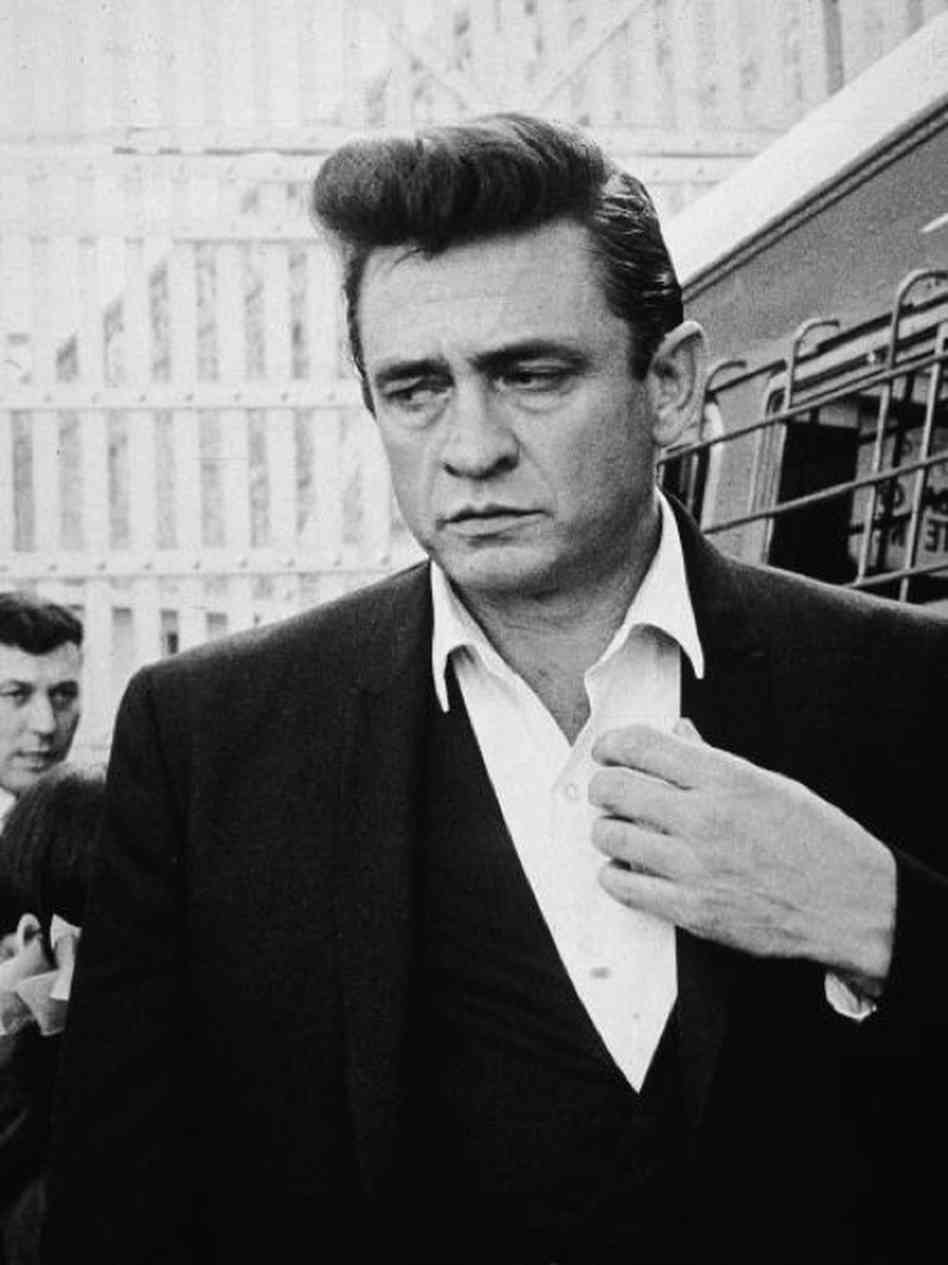 Credit: via Wikimedia Commons
Johnny Cash needs no introduction, being one of the most prolific songwriters and highest-selling artists of all time. He enlisted in the Air Force in 1950 and after training in Texas, was stationed in Germany and worked to intercept Morse code during the Cold War. He was the first American to hear news of Stalin's death in 1953.
Elvis Presley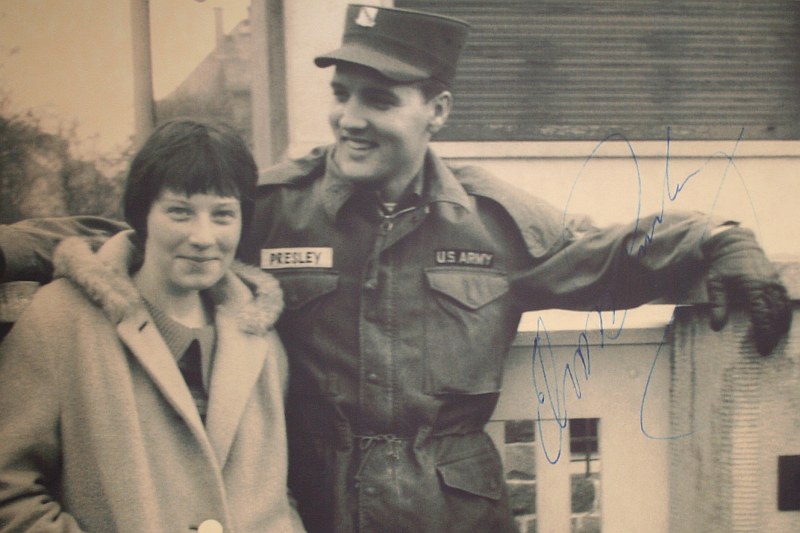 Credit: Rupert Ganzer via Flickr
Elvis was already a global phenomenon by the time of his military service in the late 1950s. Following the recent death of his mother, it was during his time in Germany he developed an addiction to stimulants and met 14-year-old Priscilla Beaulieu, the woman who would later become his wife.
Chuck Norris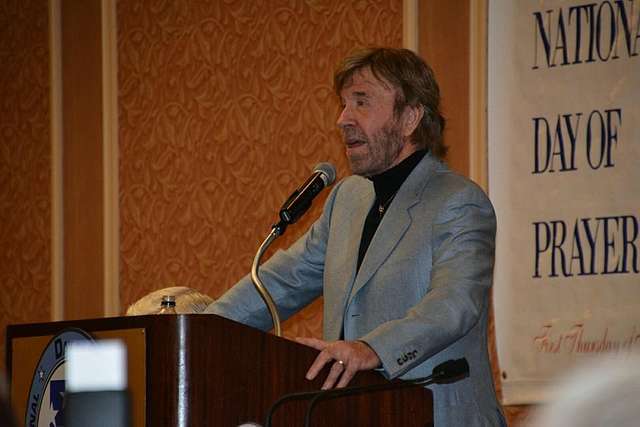 Credit: NARA via PD
Before his illustrious career as an MLM spokesperson, Carlos Ray Norris joined the Air Force and was stationed in South Korea. It was here he began learning martial arts and quickly showed an affinity for athletics, something he would parlay into an acting career as Kung Fu movies took off in the 70s. His feature role in Walker, Texas Ranger made him a household name.
Hugh Hefner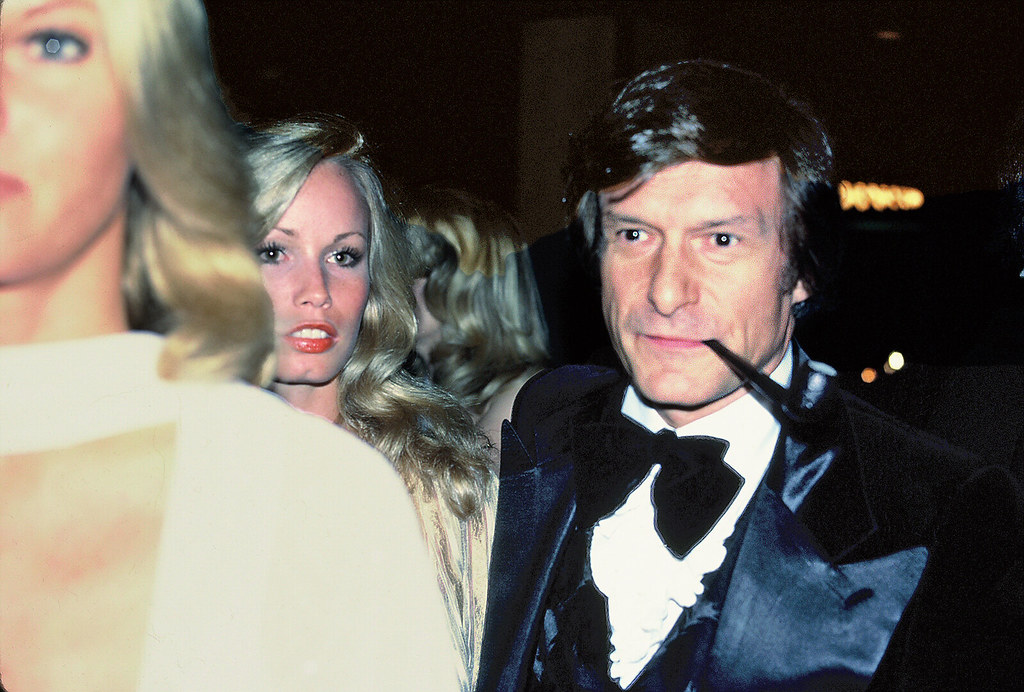 Credit: Alan Light via Flickr
Hefner was an exceptionally bright child, having an interest and journalism and publishing while he was still in school. He served as an infantry clerk in 1944, where he won a sharpshooting competition during training and contributed cartoons to the Army Newspaper. His first writing job post-war was for Esquire, which he quit after being denied a $5 raise.
Mel Brooks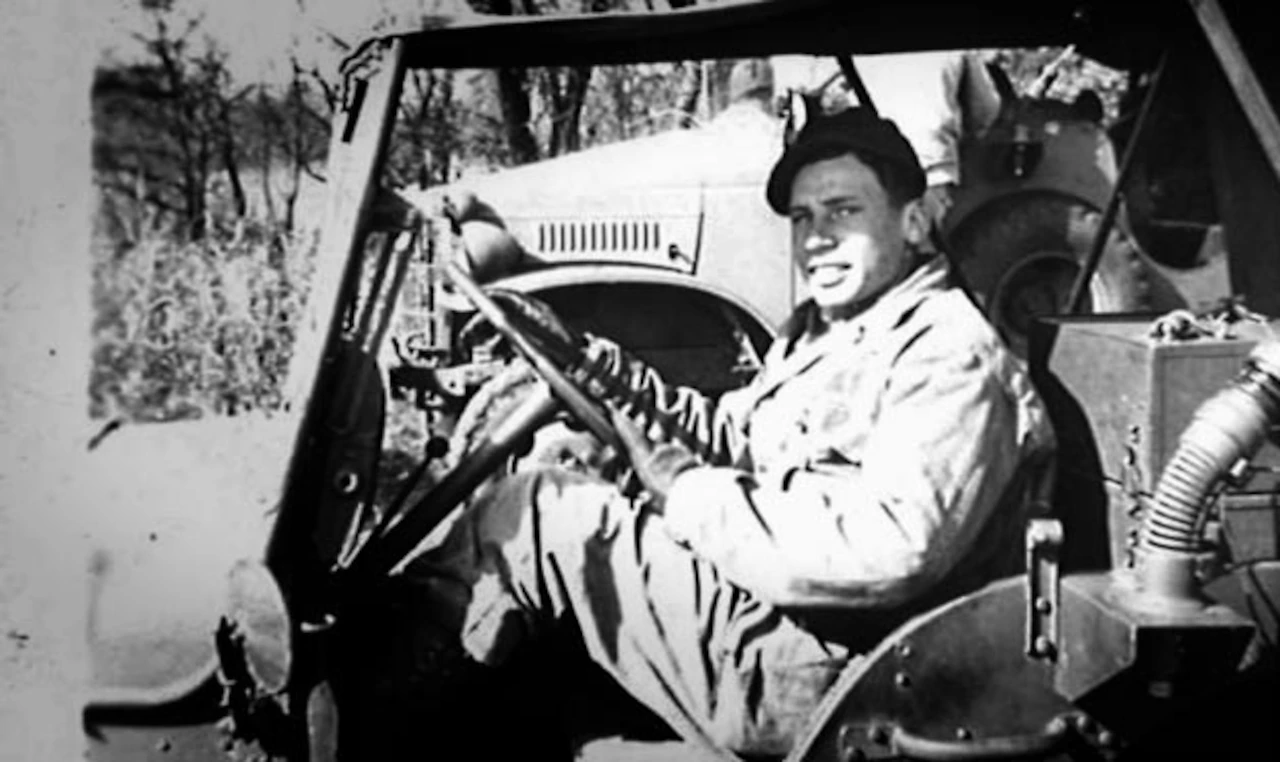 Credit: Department of Defence via CC
Mel Brooks pretty much excelled at everything he touched. His directing was excellent, his comedy writing was impeccable and his composition work was genius. He also excelled at his military entrance exams in 1944 and found himself moving across the frontlines of France clearing out German forces.
Rocky Marciano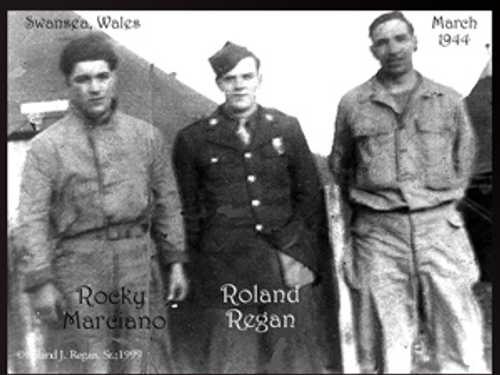 Credit: WWII in Color via CC
Known as one of the greatest Heavyweight boxing champions of all time, Marciano's 49-0 record has become the stuff of legend. He joined the war earlier than most Americans, being stationed in Wales in 1943, and eventually helped ferry supplies across the channel for the invasion of Normandy.
Rob Riggle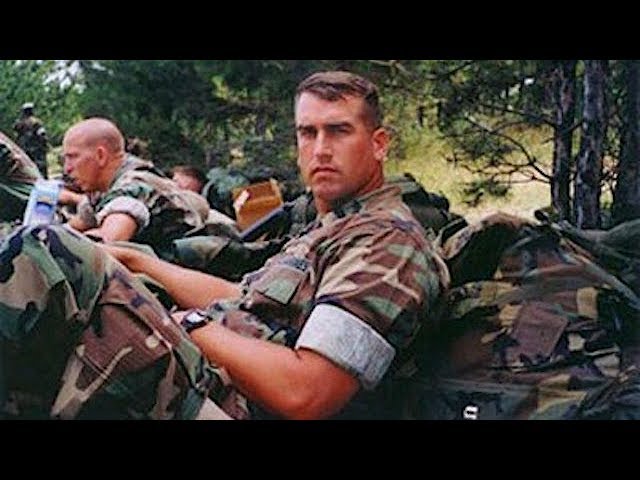 Credit: The Rich Eisen Show via YouTube
Known for his comedy career that saw him work on SNL, The Hangover and Step Brothers, Riggle served in the armed forces for a whopping 23 years. He joined the Air Force in 1990 after earning his pilot's license but left active duty to pursue comedy. He remained a reserve officer and would report from Iraq for The Daily Show.
Humphrey Bogart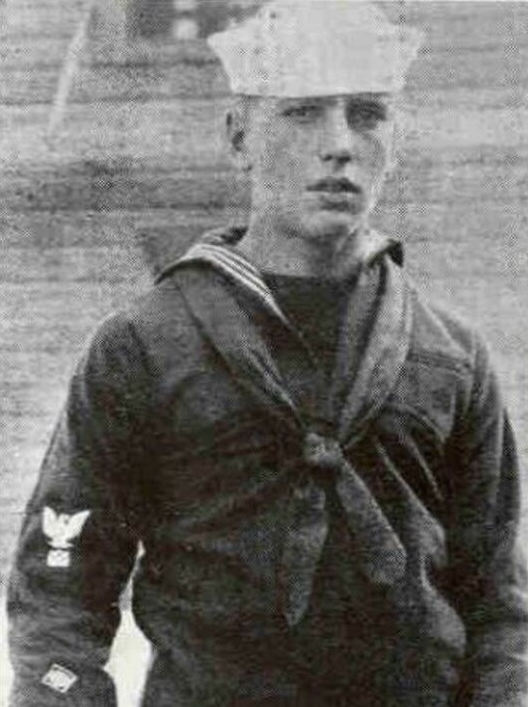 Credit: Department of Defence via CC
Chosen by the American Film Institute as the greatest male actor of classic American cinema, Bogart's performances in Casablanca and the Maltese Falcon were near transcendent. Bogie fought in the First World War as a coxswain, enlisting because he had no real alternative for employment, and would try his hand at writing and directing before ever acting.
Paul Newman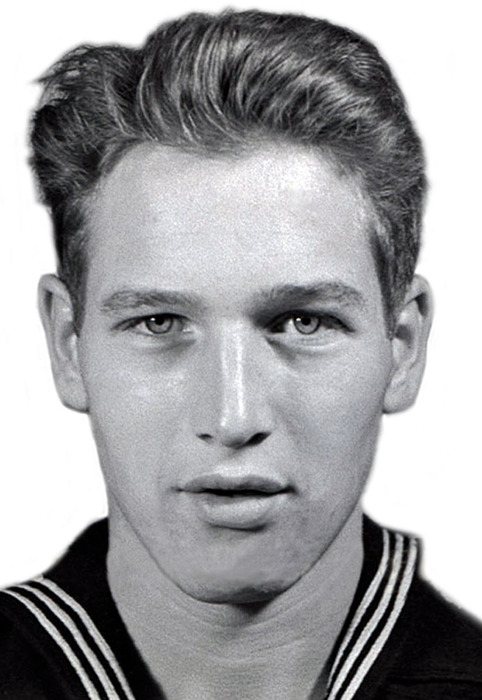 Credit: US Navy Photographer via Wikimedia Commons
Actor, race car driver and barbecue sauce proprietor, Newman enlisted in 1943 to fight in WWII. He was passed around several stations and didn't particularly excel at any, struggling with mathematics and logistics. This wouldn't slow him down one bit after discharge, as he set about conquering Hollywood as a performer and entrepreneur.
Harry Belafonte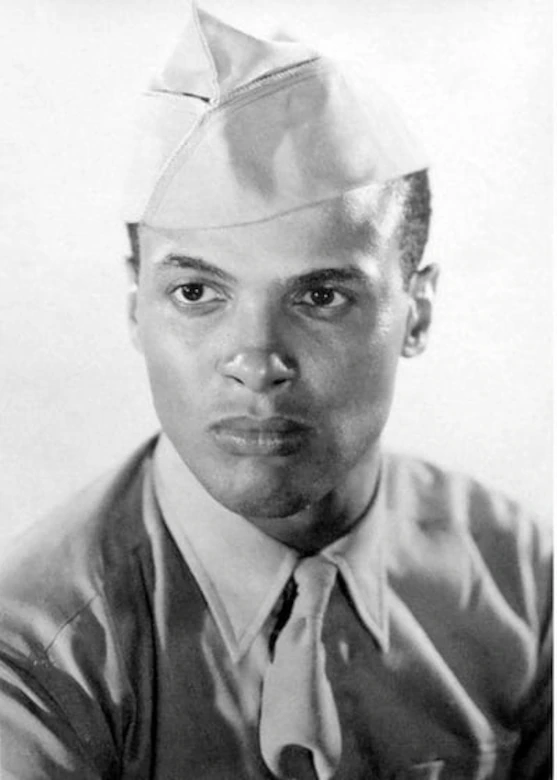 Credit: Department of Defence via CC
The history of black activism and art in America is intrinsically linked with Belafonte. He was a close friend of MLK and Sydney Poitier, and the first single artist to reach one million LP sales. He dropped out of high school to enlist in the final year of WWII, where his activist spirit was kindled after seeing how racism had followed him into the fray.
Jimmy Stewart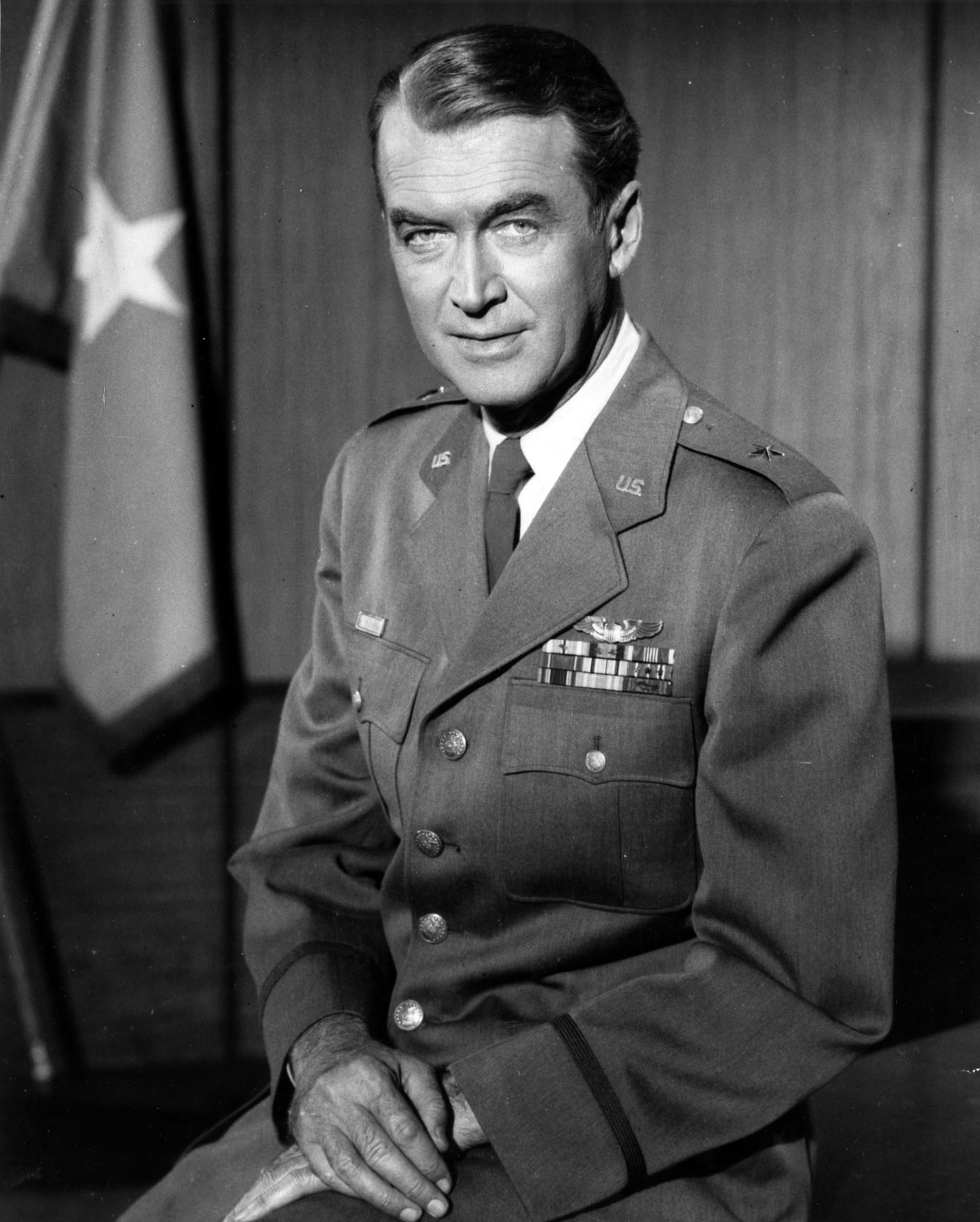 Credit: USAF via CC
Stewart was one of the first major American celebrities to enlist in the war effort, following his family's military traditions. He had already received critical acclaim for films like Mr. Smith Goes To Washington, and soon became a heavily decorated bomber pilot, making history by making Colonel rank in only four years.
David Alvarez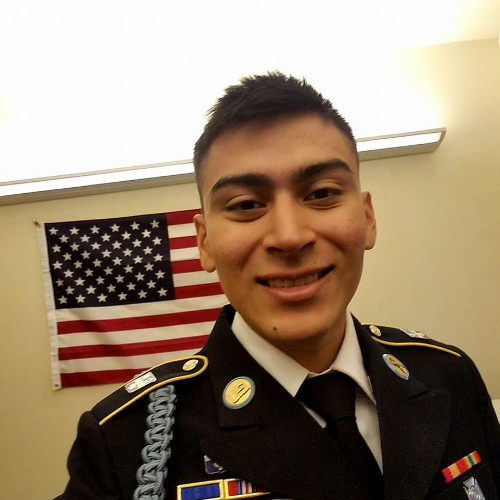 Credit: David Alvarez via Linkedin
After performing as one of the original Billy Elliot's in the eponymous musical, Alvarez wanted to take a break from the arts and enlisted in the Army. The three-year service made Alvarez feel like part of something much bigger, he grew close with his squad mates and gained a new perspective on life, which he channelled into his performances.
Kirk Douglas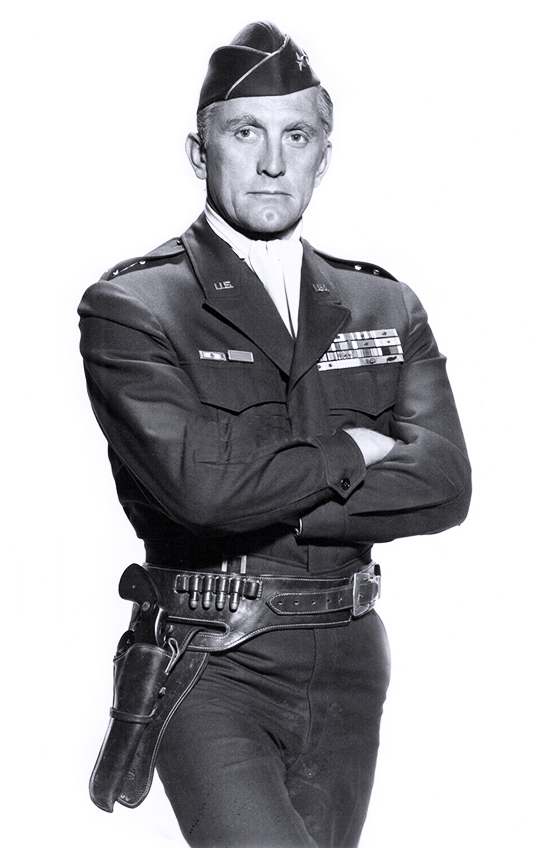 Credit: Diane Short via Pinterest
Douglas went from an impoverished childhood to one of the classic cinema's most iconic names. He enlisted early after the US joined WWII, working in the anti-submarine warfare branch where he was discharged in 1944 following a depth charge explosion. Afterwards, he found work in radio and stage that would help grow his popularity.
Norman Lear
Credit: Norman Lear via Facebook
One of America's premiere TV writers, Lear served as the gunman and radio technician aboard bomber planes. He flew 52 successful missions, before returning home to partner with Ed Simmons. The pair's comedy sketches aired on the Colgate Comedy hour, earning Lear some early recognition before writing All In The Family.
Zulay Henao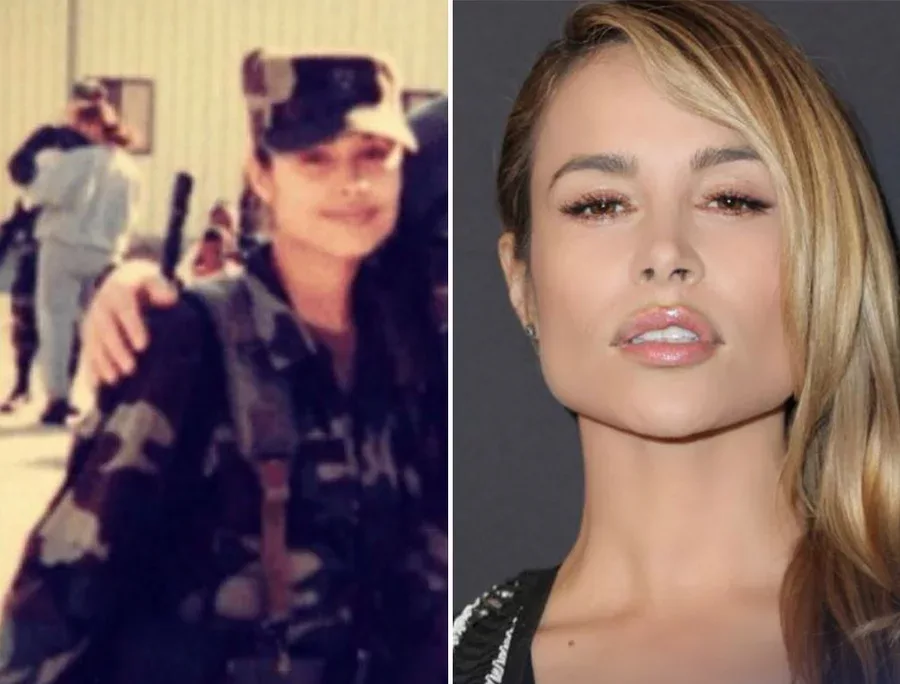 Credit: garysinesefoundation via Twitter
The Columbian-born actress is most well known for her roles in The Single Moms Club and Love Thy Neighbour, but she also served for three years in the United States military. Enlisting after high school, she served three years in the armed forces and would later utilise her experiences for the show Army Wives.
Mr T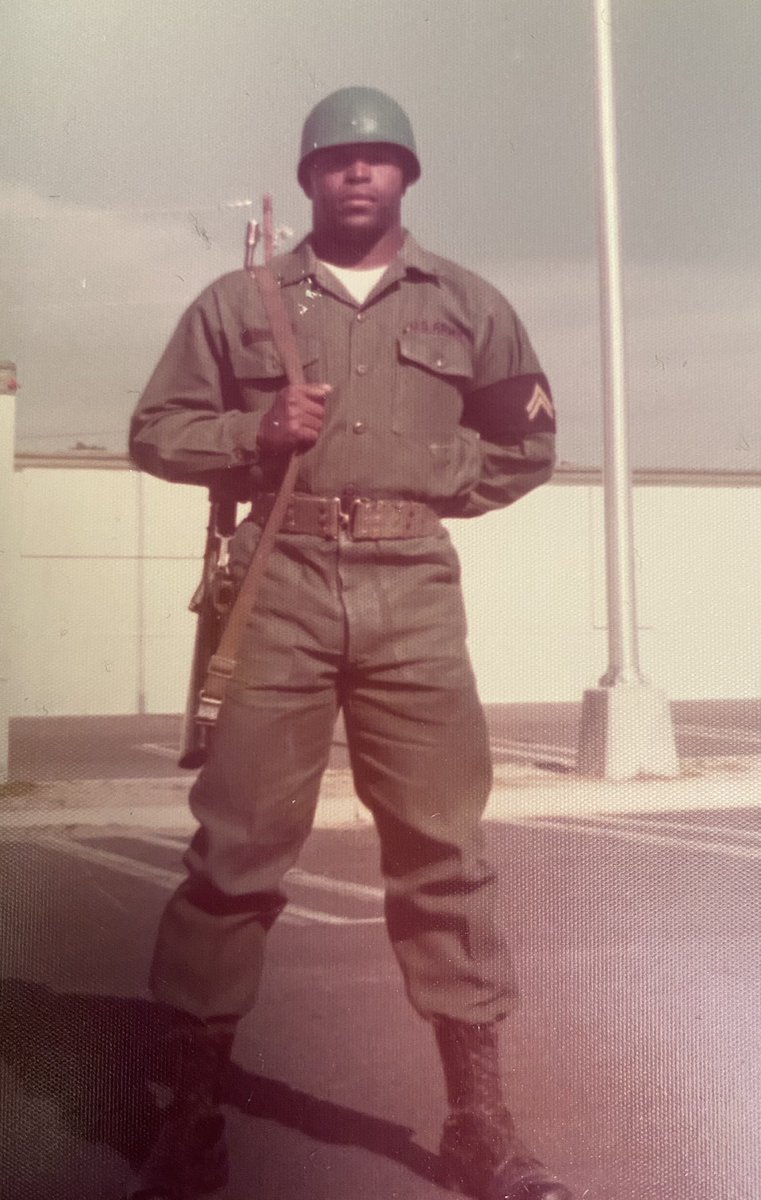 Credit: MrT via Twitter
Before his breakout role as the brutal Clubber Lang in Rocky III, Mr. T was an accomplished athlete and as built as he's always been. He joined the army in large part to prove a point to himself, as he wondered what a black man had to do to be seen as a man, without being referred to as "boy". Hence, the change of name.
Steve McQueen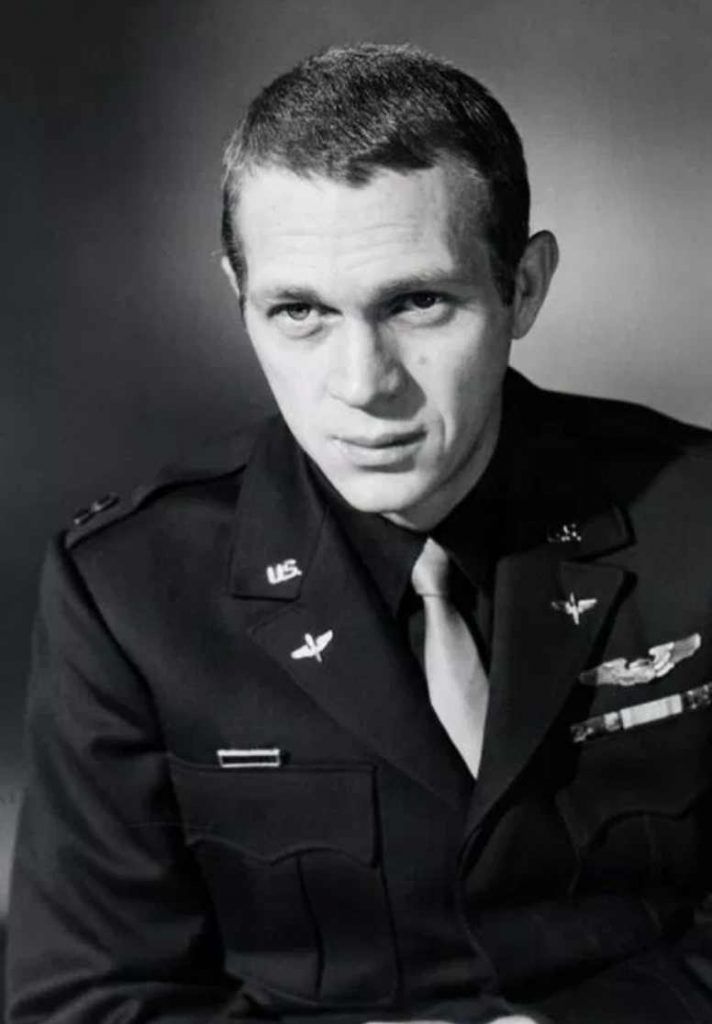 Credit: Military Machine via Pinterest
It seems only fitting that the country's premiere bad boy also had a rap sheet while serving. McQueen struggled to adhere to the strict rules of the military, being thrown in the brig for 41 days after eloping without permission to stay with his girlfriend. This was a turning point for him and, after saving the lives of his tank squad, he began mastering his discipline.
Charles Bronson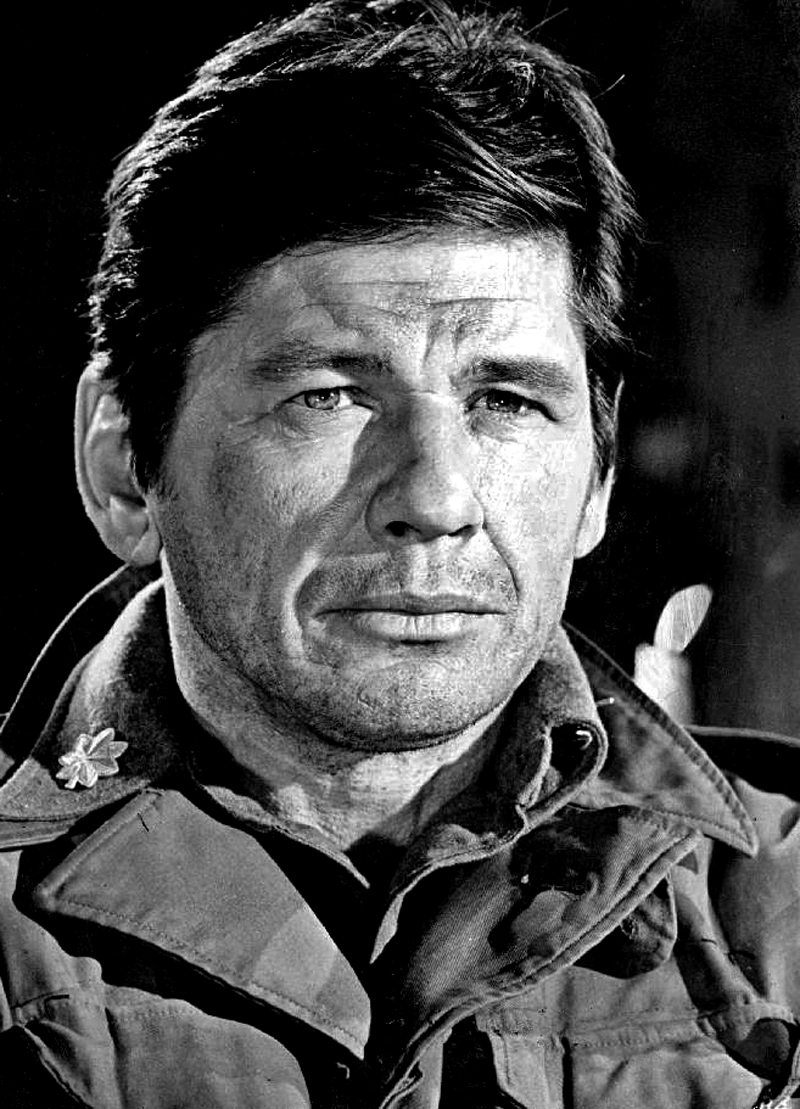 Credit: Herald American via Wikimedia Commons
Bronson's steely face has become an instantly recognisable symbol of the era of the Western. He starred in The Magnificent Seven, The Dirty Dozen and Once Upon A Time in the West, all regarded as masterpieces of the cowboy flick. During his service in WWII, his Lithuanian accent was still so thick his allies thought he was a foreign spy.
Kris Kristofferson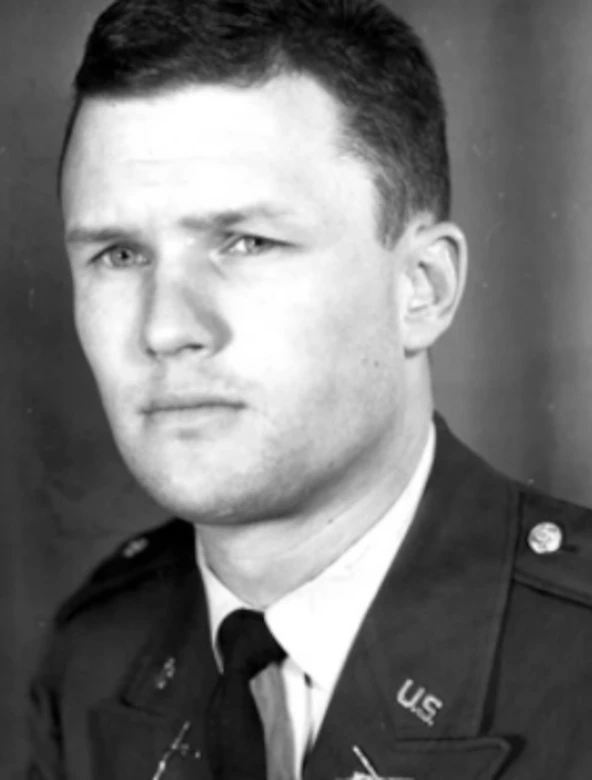 Credit: Department of Defence via CC
Member of country supergroup The Highwaymen and a legendary artist in his own right, Kristofferson faced great pressure from his family to enlist. Though he reached the rank of Captain while operating as a helicopter pilot, his decision to leave and pursue his music led to his family disowning him.
Buster Keaton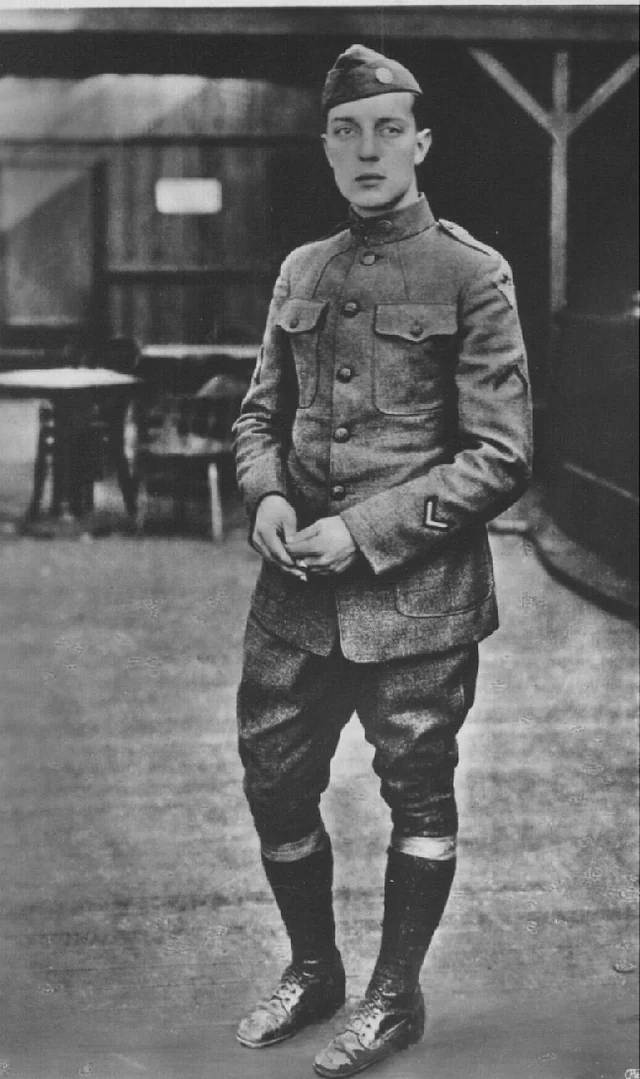 Credit: gumball2002 via Reddit
Keaton's pioneering work in the art of silent film landed him the nickname "The Great Stoneface". He was performing in his family's vaudeville shows from three years old, and his showmanship was a source of great inspiration for his allies during the Great War. He would impersonate officers and perform his "snake dance", a signature move he would later put in movies.
Harvey Keitel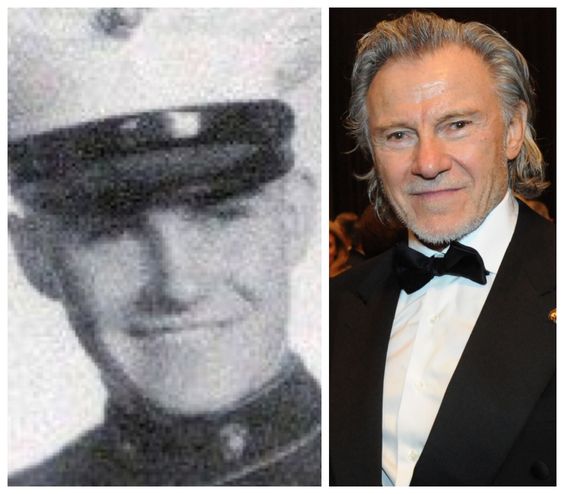 Credit: via Pinterest
Quinten Tarantino's favourite tough guy, Keitel was actually quite meek as a young marine. He recalls being afraid of the dark, which an instructor helped him overcome. It was this kind of psychological tempering that helped him develop the onscreen persona he would become known for, scowling his way through films like Reservoir Dogs and Taxi Driver.