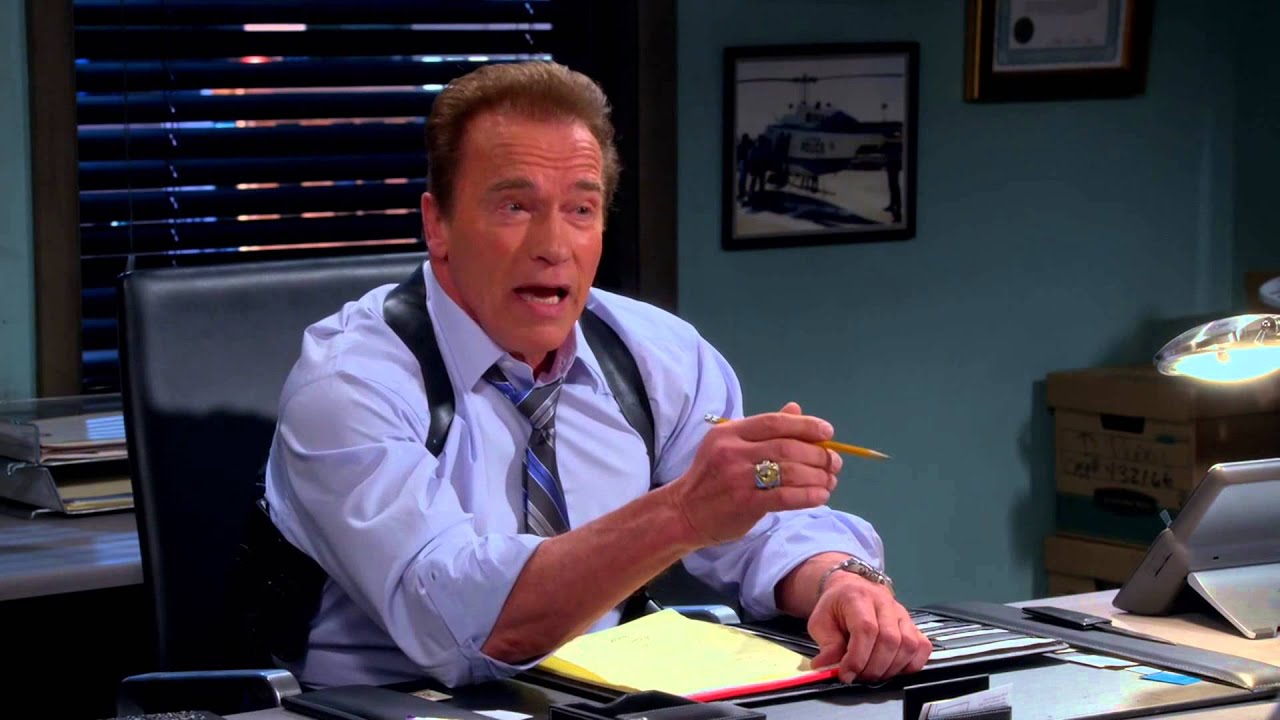 Charlie Sheen then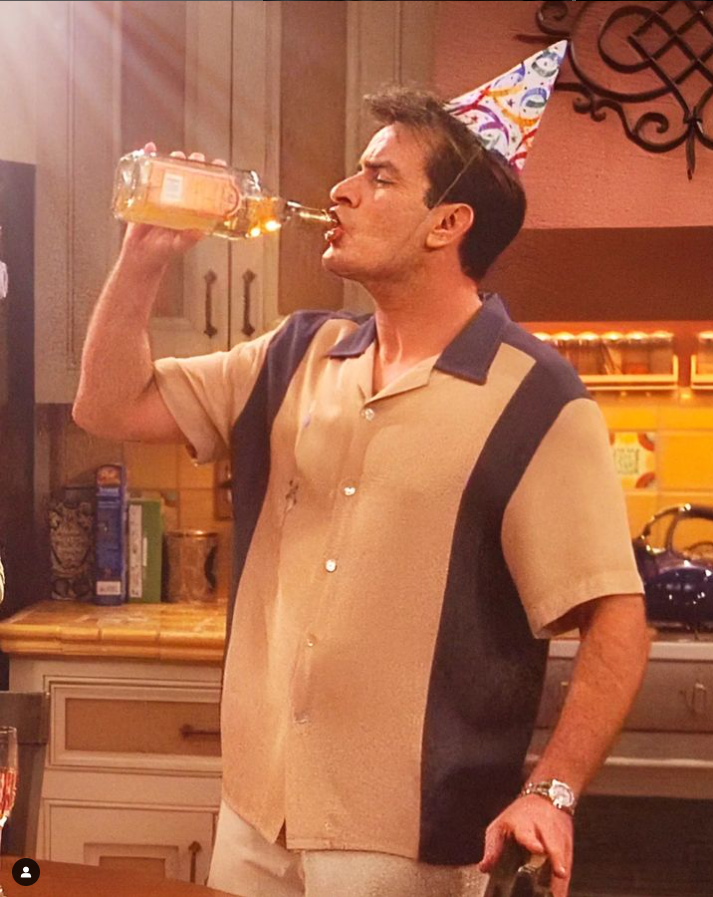 Credit: @two_and_a_half_men_official via Instagram
As a member of the Brat Pack, Sheen became a big star in the '80s and '90s, and starred in movies such as Young Guns and Hot Shots!. After a two year stint on Spin City he landed the role of Charlie Harper in Two and a Half Men, a role he played for 177 episodes, once earning $1.8 million per episode.
Charlie Sheen now
Credit: Loose Women via YouTube
Sheen left the show acrimoniously during its eighth season, when he checked into rehab for addiction problems, and threw some jibes at showrunner and creator Chuck Lorre. In 2015, he publicly revealed that he was HIV positive, and he has worked only intermittently since then.
Jon Cryer then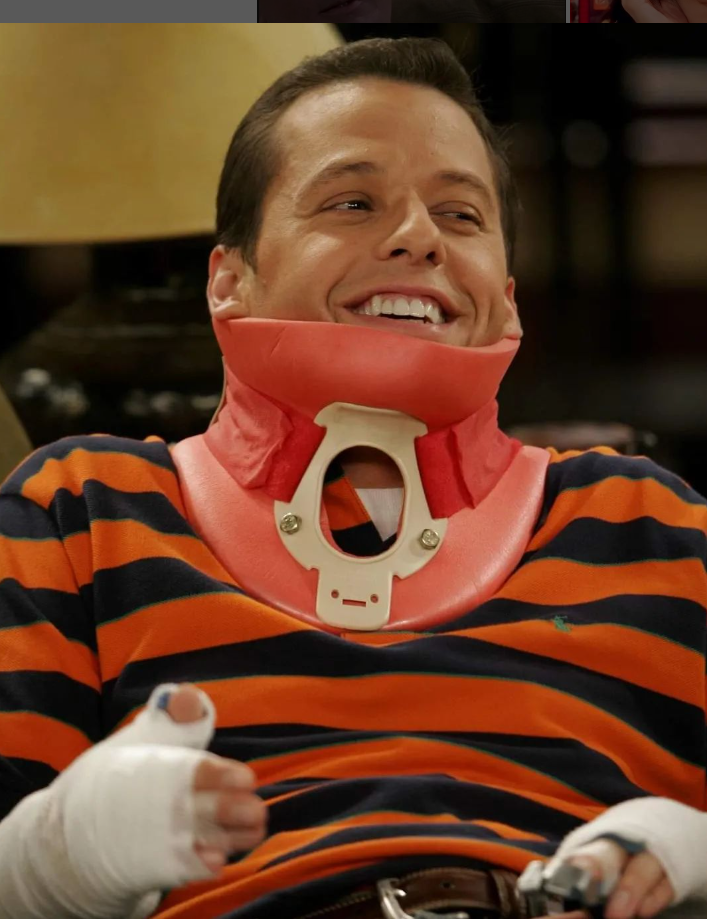 Credit: @two_and_a_half_men_official via Instagram
Following his breakout role in 1986's Pretty in Pink, Cryer continued to enjoy more success in movies including Superman IV: The Quest for Peace, and Hot Shots!. After years of unsuccessful TV pilots Cryer finally struck gold with Two and a Half Men, reuniting with friend and former co-star Sheen.
Jon Cryer now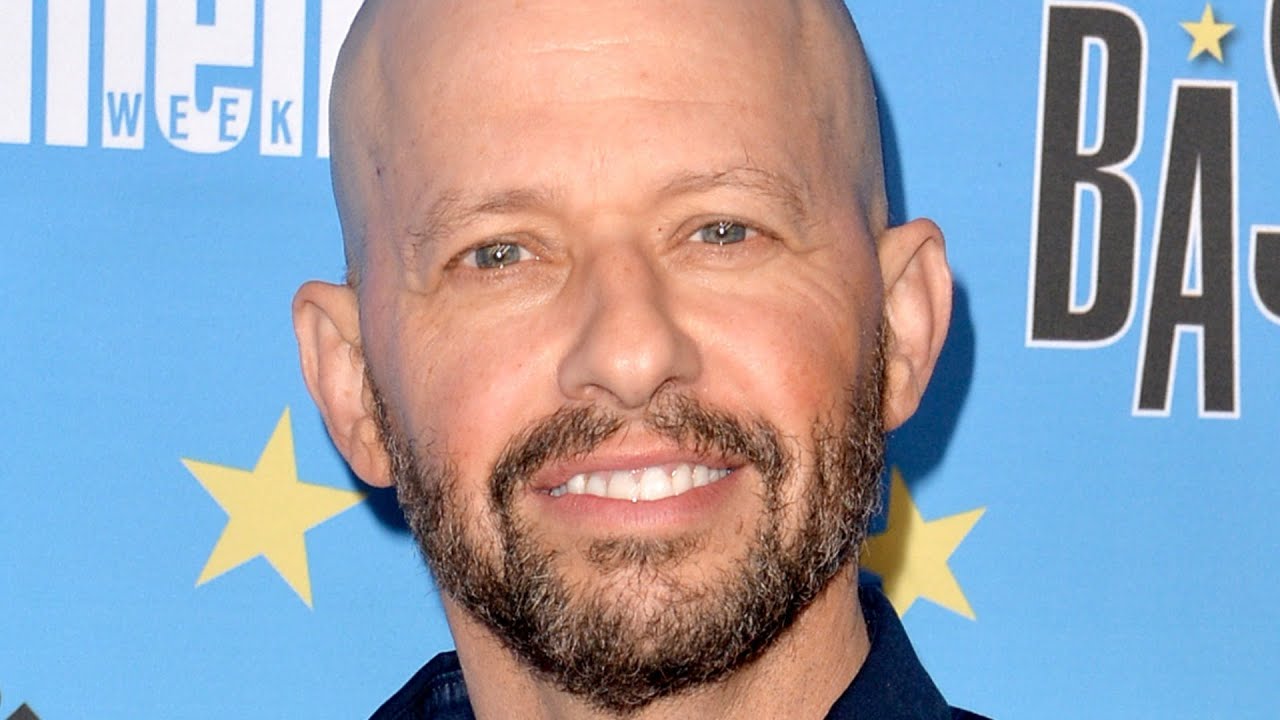 Credit: Looper via YouTube
Since the show ended, Cryer has continued to enjoy success on TV, appearing as Lex Luthor in the CW shows Supergirl, Batwoman, The Flash, and Arrow. He published a memoir titled So That Happened: A Memoir in 2015.
Angus T. Jones then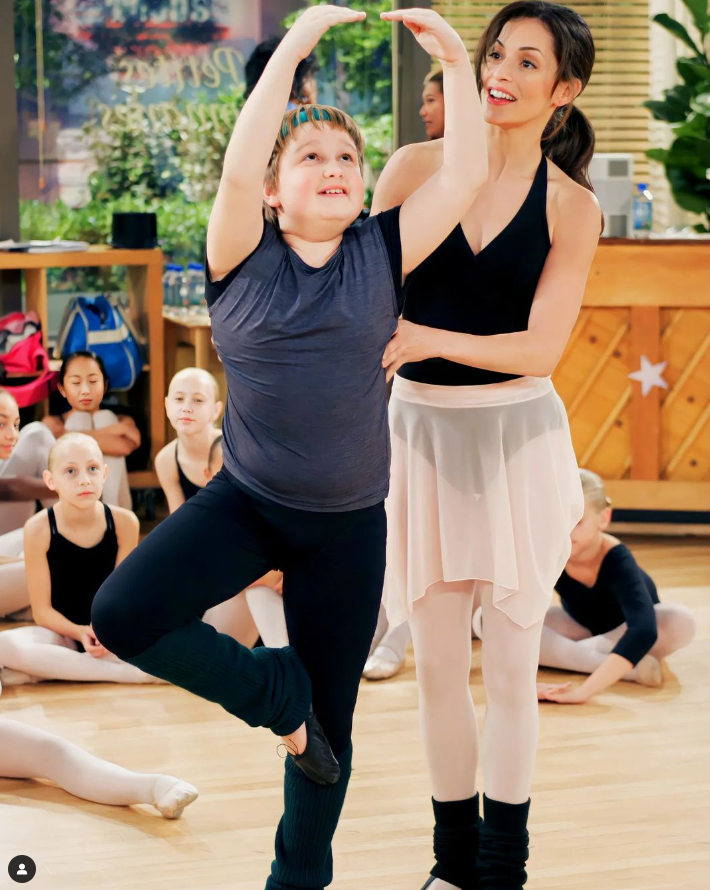 Credit: @two_and_a_half_men_official via Instagram
Jones won his first movie role at the age of five, when he appeared int he 1999 film Simpatico. He also enjoyed supporting role in The Rookie, Bringing Down the House, and George of the Jungle 2 before winning the role of Jake in Two and a Half Men in 2003.
Angus T. Jones now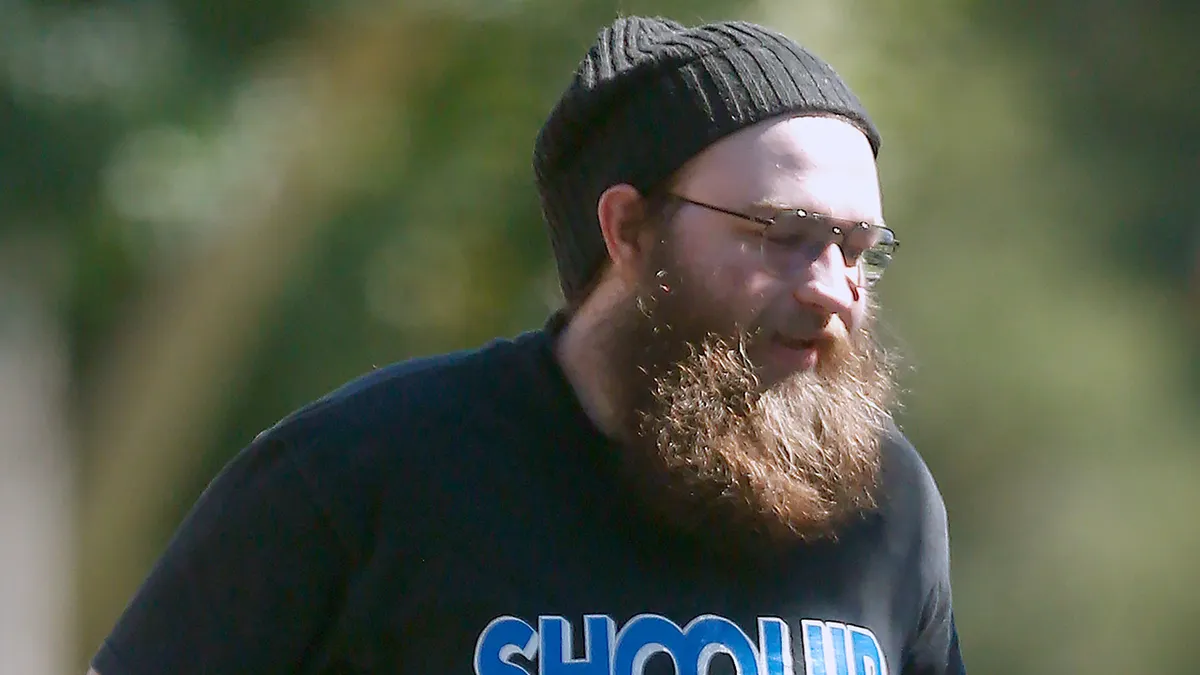 Credit: Coleman-Rayner via Fox News
In one of Hollywood's more bizarre career trajectories, Jones unofficially left the show in 2012, having converted to Christianity, and condemned the show as "filth." He officially stepped away from acting following his cameo in the series finale in 2015, but has expressed an interest in returning to performing.
Ashton Kutcher then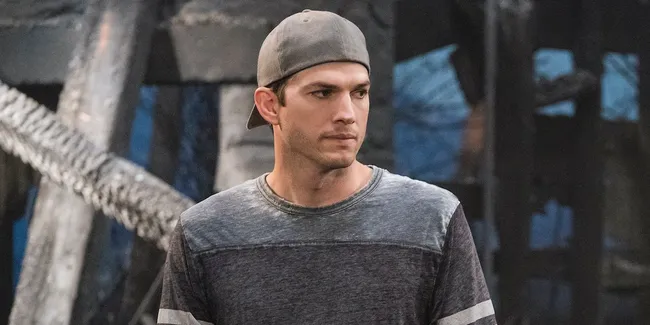 Credit: Greg Gayne via Netflix
Kutcher enjoyed a successful career in Hollywood, getting his big break with the popular sitcoms That '70s Show, where he portrayed Michael Kelso from 1998-2006. After this he progressed into films, starring in movies such as The Butterfly Effect and Dude, Where's My Car?. He joined the cast of Two and a Half Men in 2011, following Sheen's departure.
Ashton Kutcher now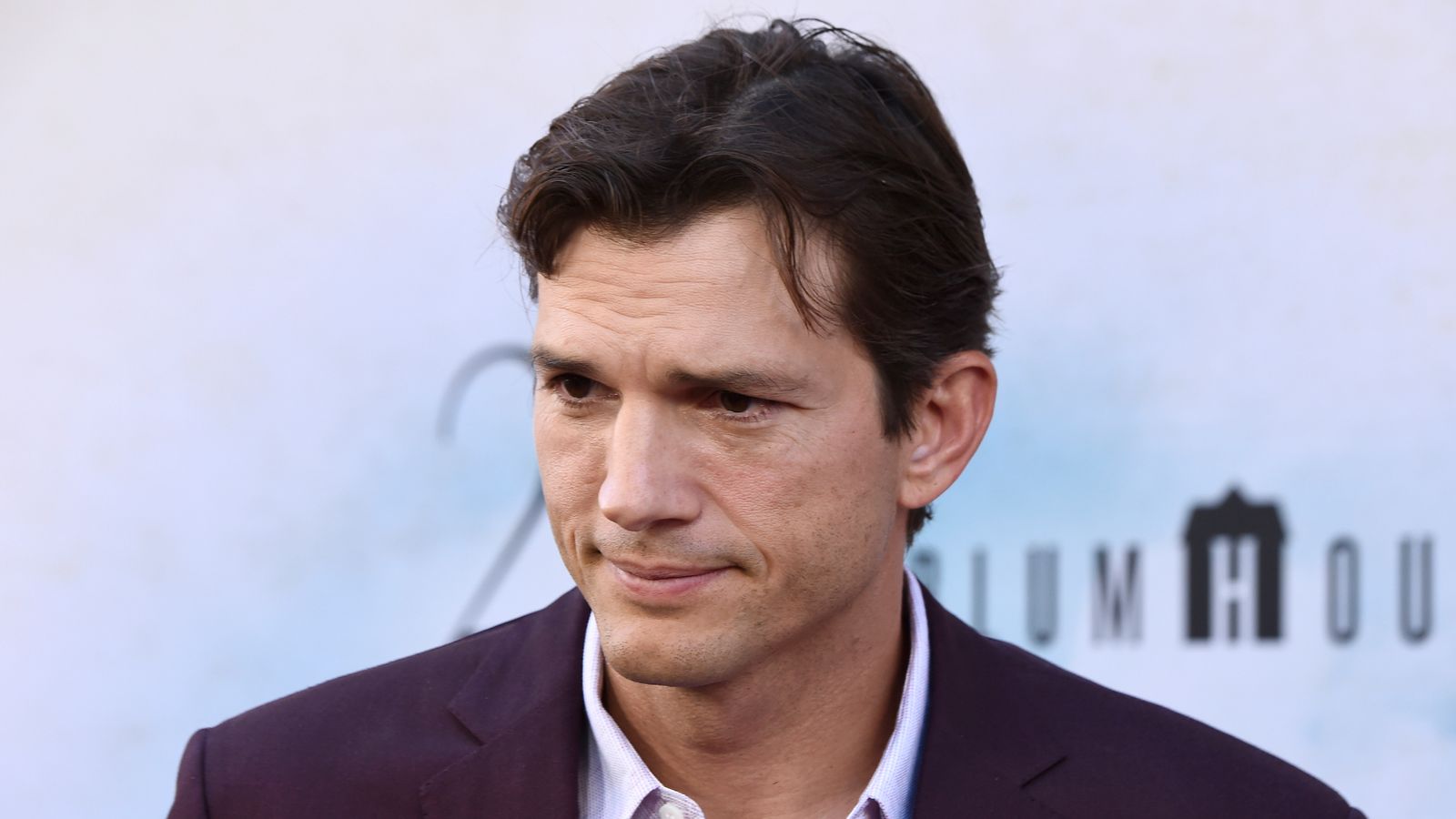 Credit: Associated Press
Since the show he has starred as Steve Jobs in the biopic Jobs, as well as in the Netflix sitcom The Ranch, and comedy-mystery film Vengeance. He is also a venture capitalist, with investments in companies including Skype and Airbnb. In 2015 he married former That '70s Show co-star Mila; the couple have two children.
Kathy Bates then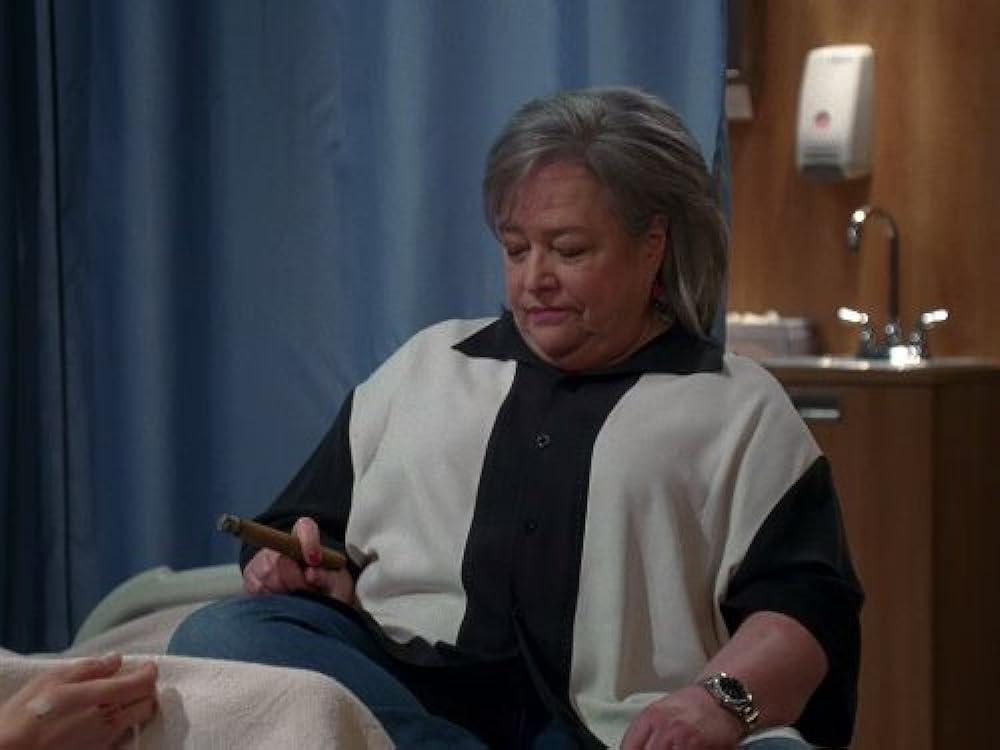 Credit: IMDb
Academy Award winner and Hollywood legend Bates has enjoyed a career spanning 50 years, appearing in movies such as Misery, Dolores Clairborne, and Titanic. She appeared in the ninth season of Two and a Half Men as the ghost of Charlie Harper, for which she won her first Emmy Award.
Kathy Bates now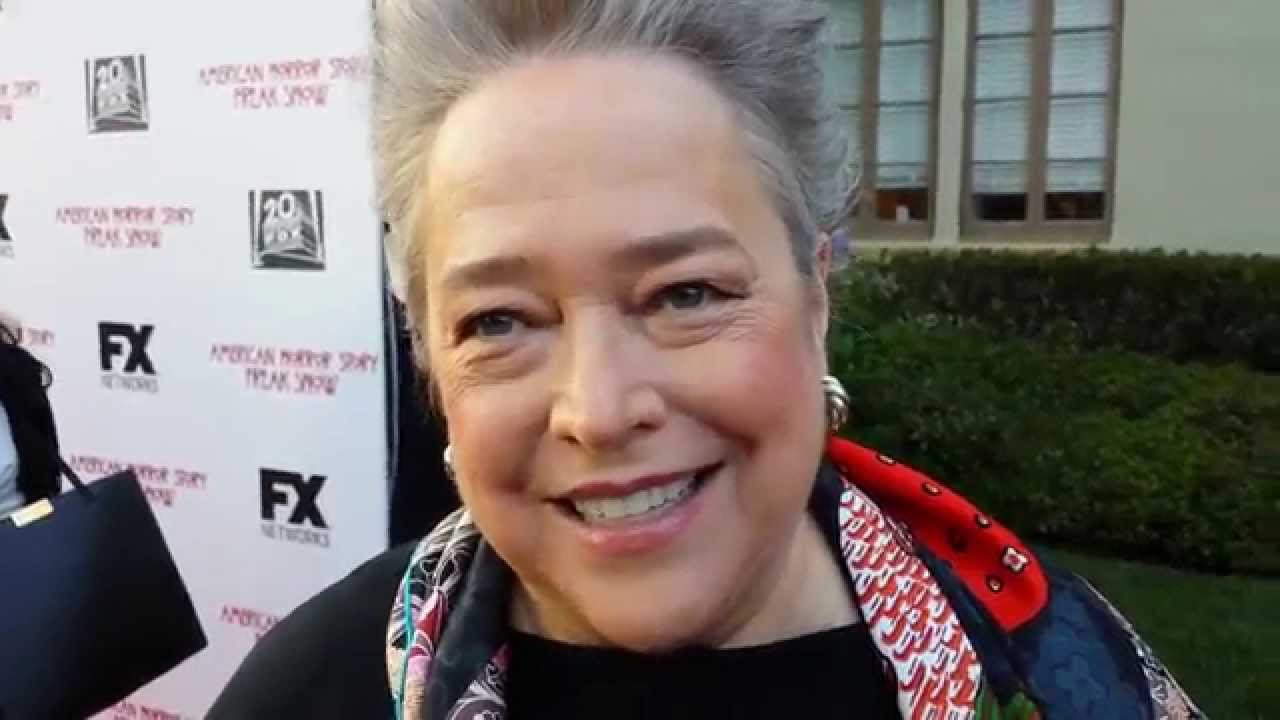 Credit: GoldDerby / Gold Derby via YouTube
Since her appearance on the show, Bates has continued to work in successful movies and TV shows, most notably playing roles in multiple seasons of anthology series American Horror Story. She's also appeared in the movies Tammy and Bad Santa 2. Her upcoming credits include Summer Camp and A Family Affair.
Arnold Schwarzenegger then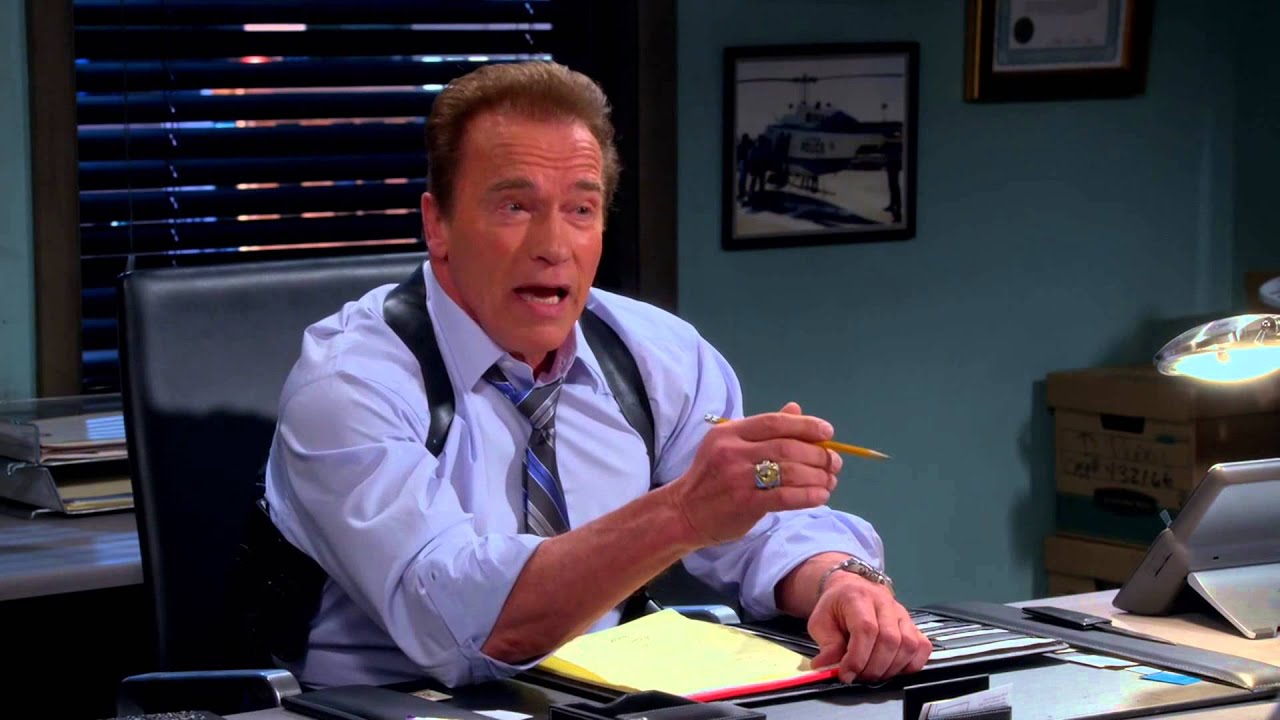 Arnie is true Hollywood royalty, and was the most bankable action star in the world in the '80s and '90s. Following a seven year hiatus which saw him become the Governor of California, he returned to acting with 2010's The Expendables. He made a guest appearance in the Two and a Half Men finale in 2015.
Arnold Schwarzenegger now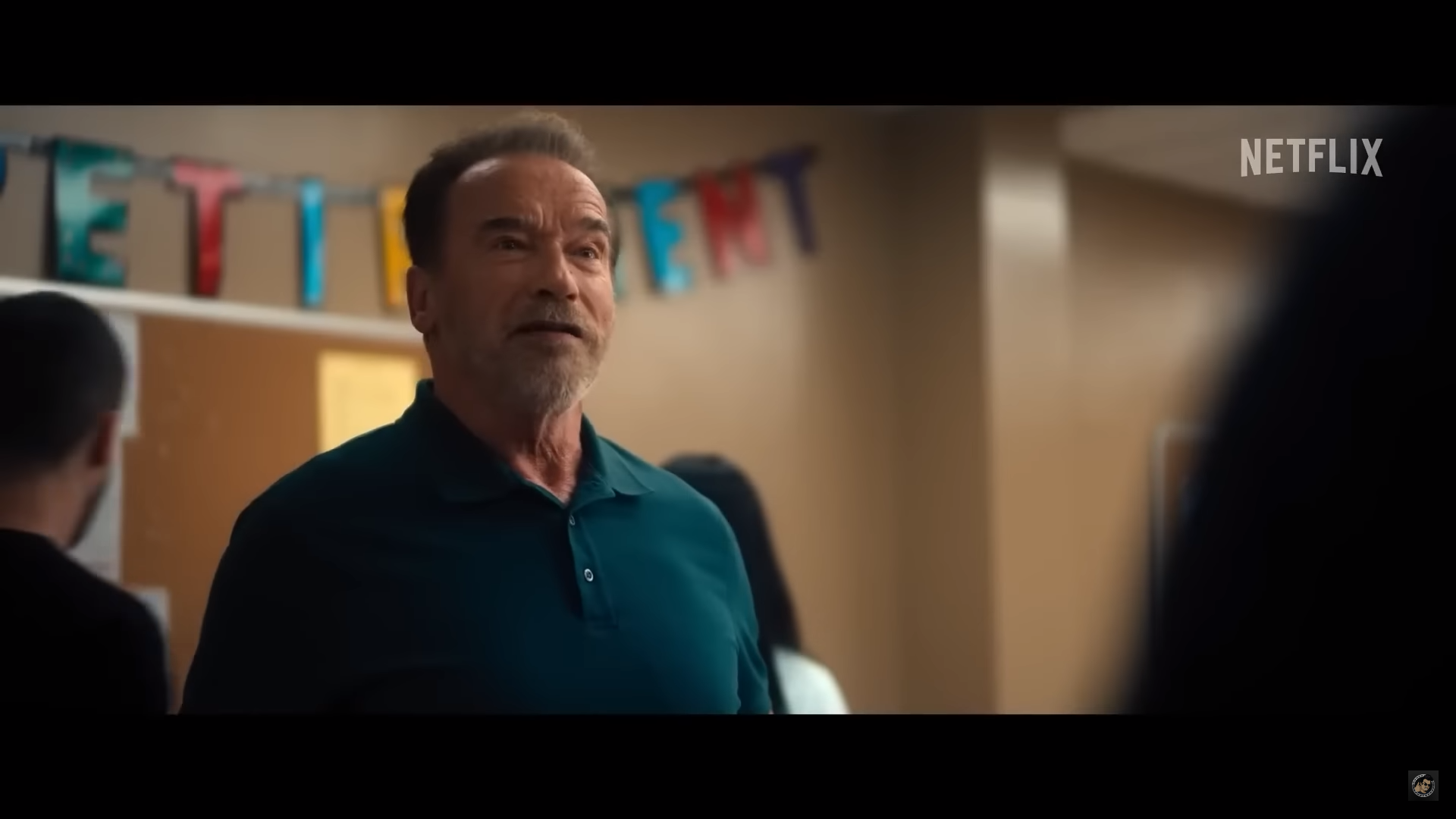 These days, the Austrian continues to act, starring in new Netflix show Fubar, as well as developing a career as a businessman, and fitness icon. He also retuned to the Terminator franchise from which he made his name, appearing in Terminator: Dark Fate in 2019.
Megan Fox then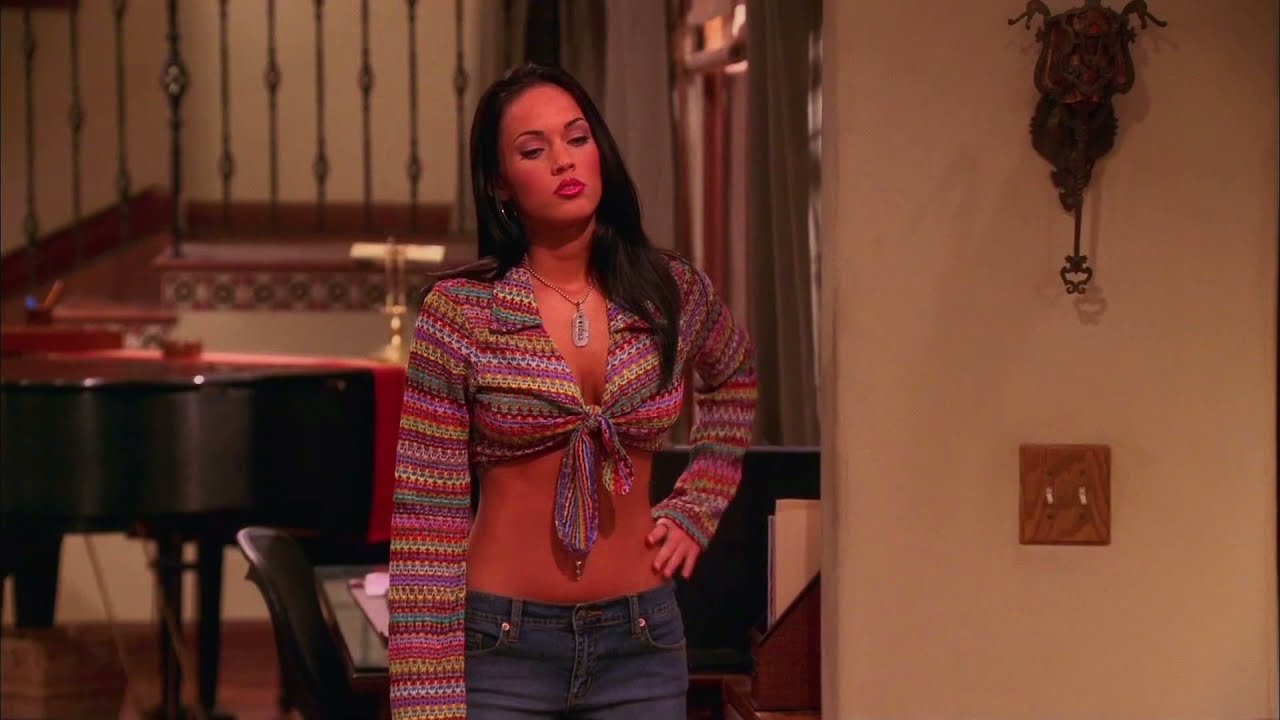 Hollywood pin-up Fox rose to global fame with her role in Michael Bay's Transformers movie, and its subsequent sequel. She also enjoyed starring roles in Jennifer's Body and Teenage Mutant Ninja Turtles. Fox appeared in a guest capacity on Two and a Half Men's season one episode Camel Filter and Pheromones.
Megan Fox now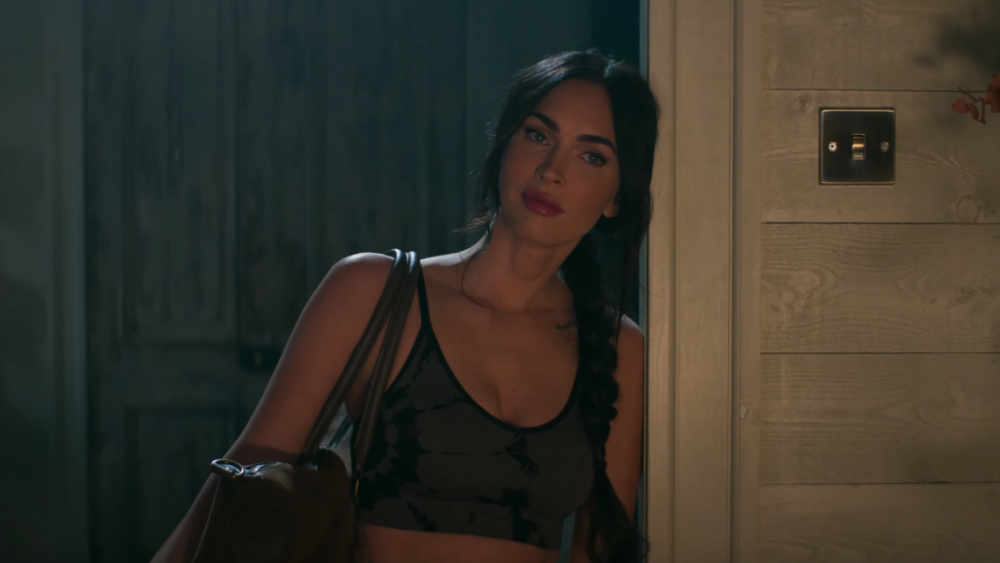 Fox went onto become a huge Hollywood name, but her star status has waned in more recent times, and she has ventured more into independent film. However, a recent role in Expend4bles, and a critically-acclaimed performance in Till Death have reignited her career.
Conchata Ferrell then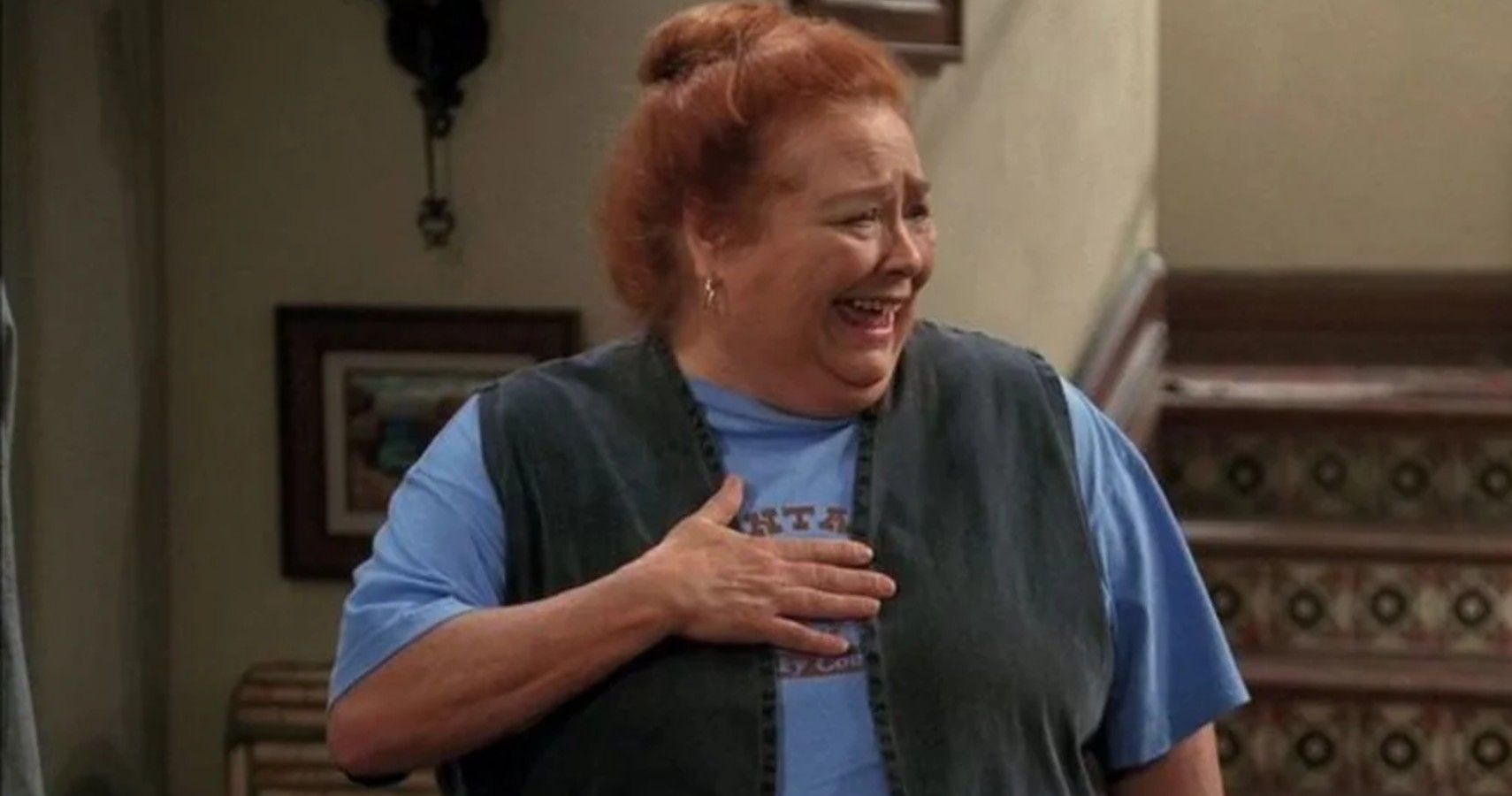 Beginning her career on the stage, Ferrell starred in the movie Heartland in 1979, before appearances in movies such as Mystic Pizza, Network, Edward Scissorhands, and TV shows including Teen Angel and Buffy the Vampire Slayer. In 2003 she was cast as no-nonsense housekeeper Berta is Two and a Half Men.
Conchata Ferrell now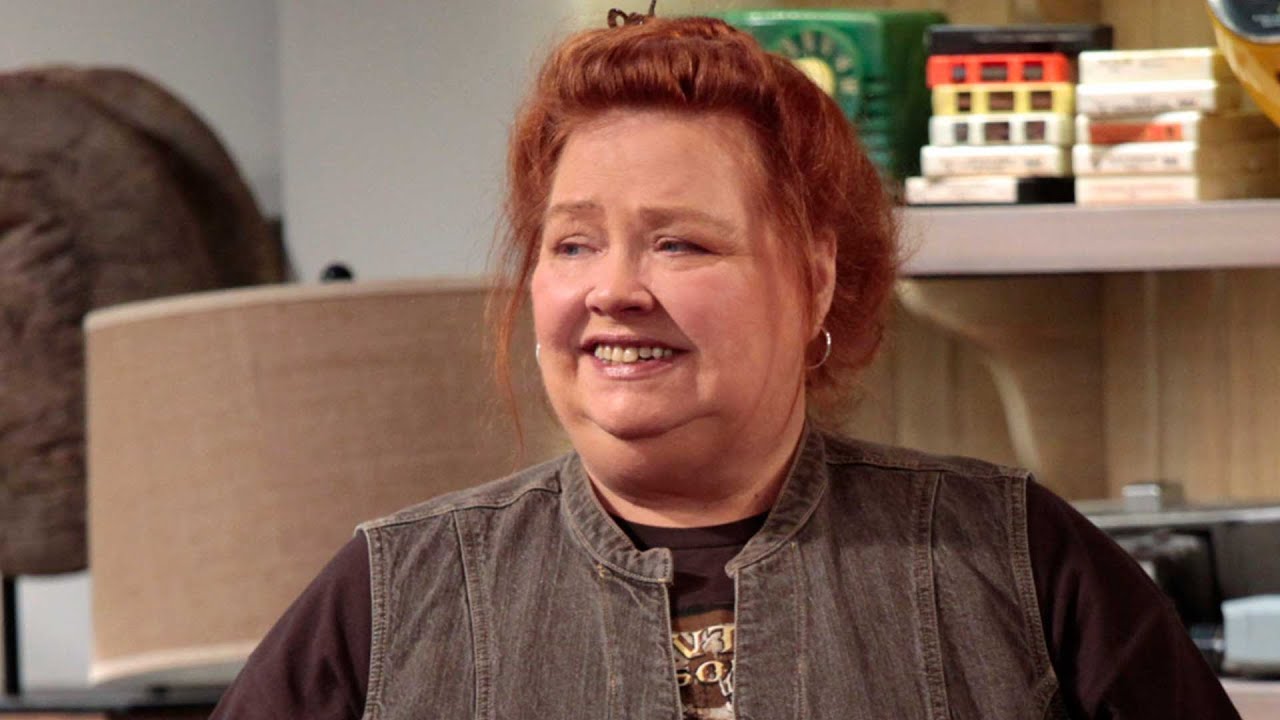 Credit: Entertainment Tonight via YouTube
After her role on the show, Ferrell continued to act in film and TV, and even reunited with co-star Ashton Kutcher for 2017 sitcom The Ranch. She passed away from a heart attack in 2020, at the age of 77, and her final screen role was the posthumously released 2021 movie Deported.
Holland Taylor then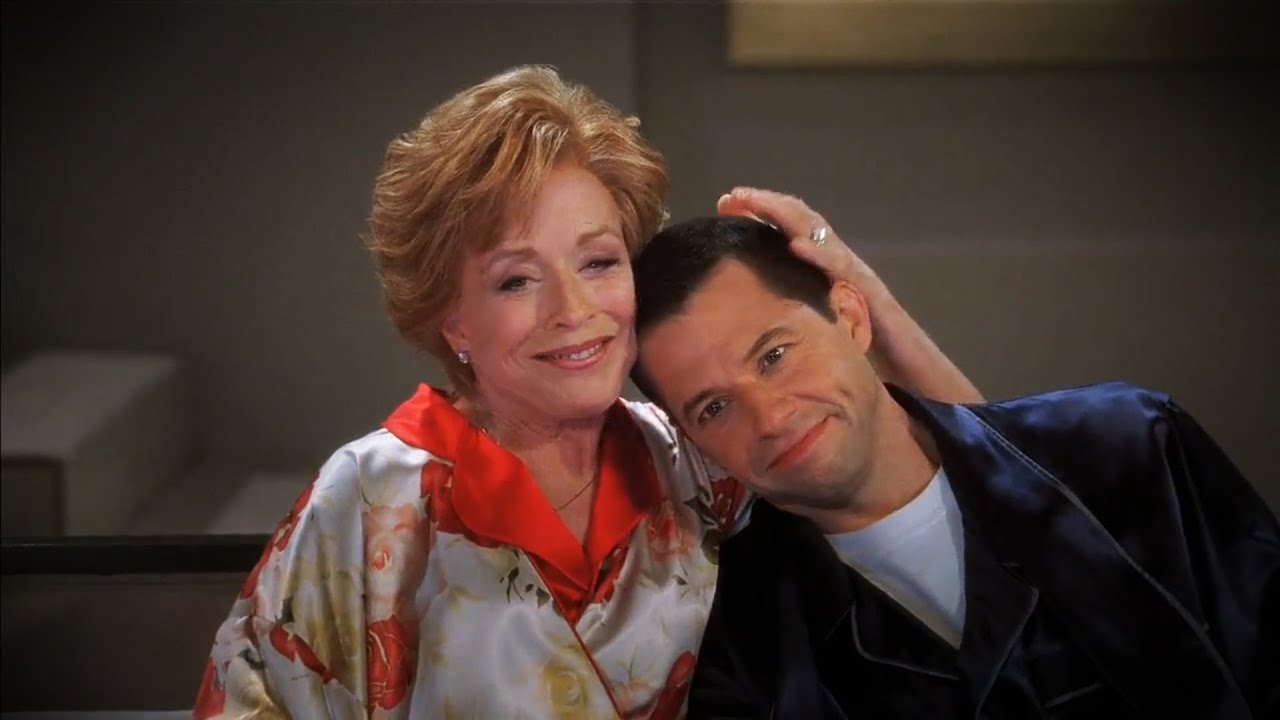 Already a big name star coming into the show, Taylor had recently scooped a Primetime Emmy Award for her role as Judge Roberta Kittleson in The Practice. She also had role in movies like Romancing the Stone, George of the Jungle, and Legally Blonde.
Holland Taylor now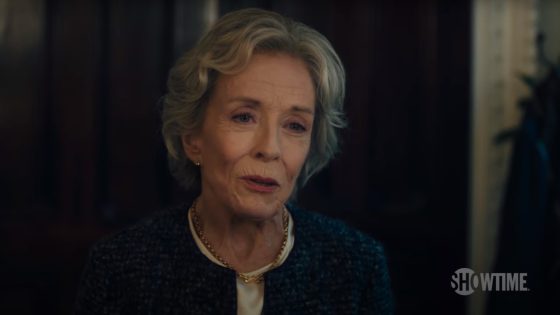 Following Two and a Half Men, Tyler also starred in the show Mr. Mercedes, between 2017 and 2019, as well as appearing in the movie To All The Boys: P.S. I Still Love You. In 2020, she received critical acclaim when she appeared as Ellen Kincaid in the Netflix miniseries Hollywood; she received her eighth Emmy nomination for the role.
Marin Hinkle then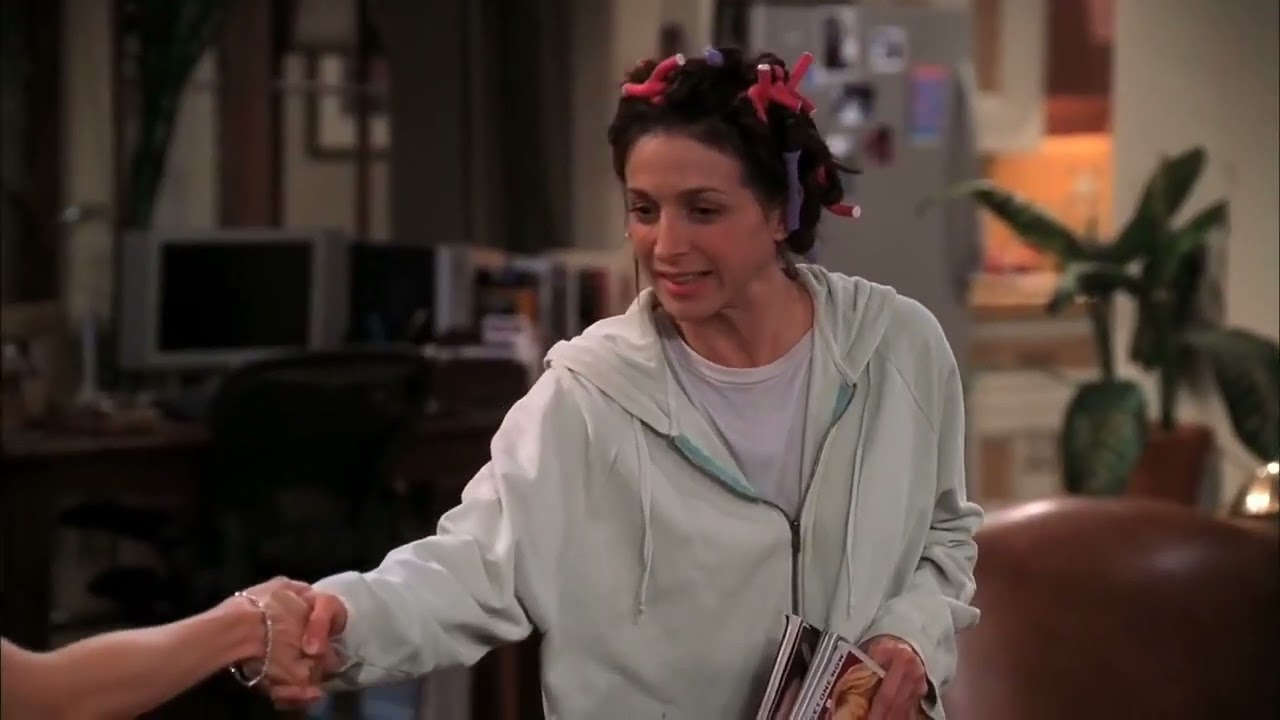 Beginning her career on stage, Hinkle appeared in productions such as Romeo & Juliet and A Thousand Clowns. Her film debut came in the 1994 Geena Davis vehicle Angie, whilst on the small screen she appeared in Spin City, Law & Order, and Once and Again before landing her part in Two and a Half Men.
Marin Hinkle now
Credit: JBS via YouTube
After her role in the show was greatly reduced, Hinkle began to appear in order shows, most notably NBC drama series Deception. When Two and a Half Men finally ended in 2015, she went on to appear in shows like Homeland and The Marvelous Mrs. Maisel, as well as two Jumanji sequels in 2017 and 2019.
Melanie Lynskey then
Lynskey earned critical acclaim for her screen debut in Peter Jackson's Heavenly Creatures, at the age of 16, and followed it up with appearances in Ever After and Coyote Ugly. On the small screen she appeared in episodes of Rose Red and The Shield before wining the role of Rose in Two and a Half Men.
Melanie Lynskey now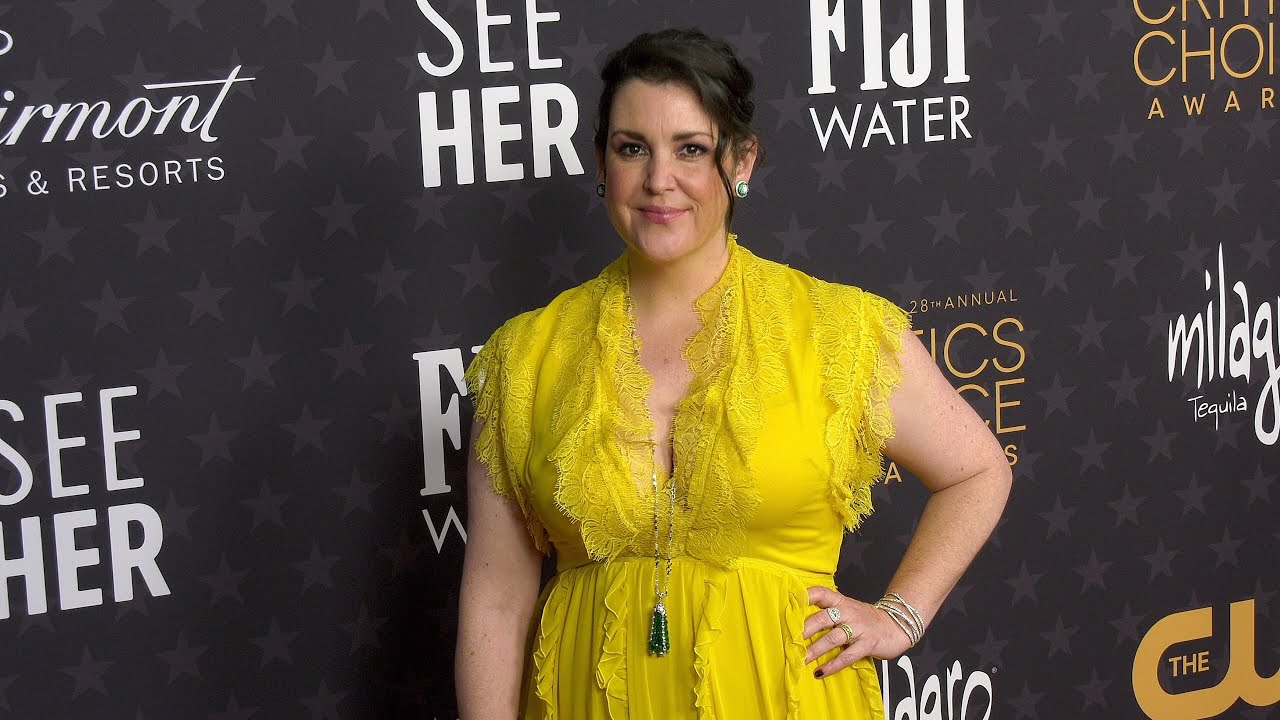 Credit: MaximoTV via YouTube
Lynskey has enjoyed continued success since leaving the show, and starred in the short-lived but highly-acclaimed Mark Duplass show Togetherness. Additionally, she has appeared in the show's Castle Rock, Mrs. America, and Candy. Lynskey has been married to actor Jason Ritter since 2020.
Amber Tamblyn then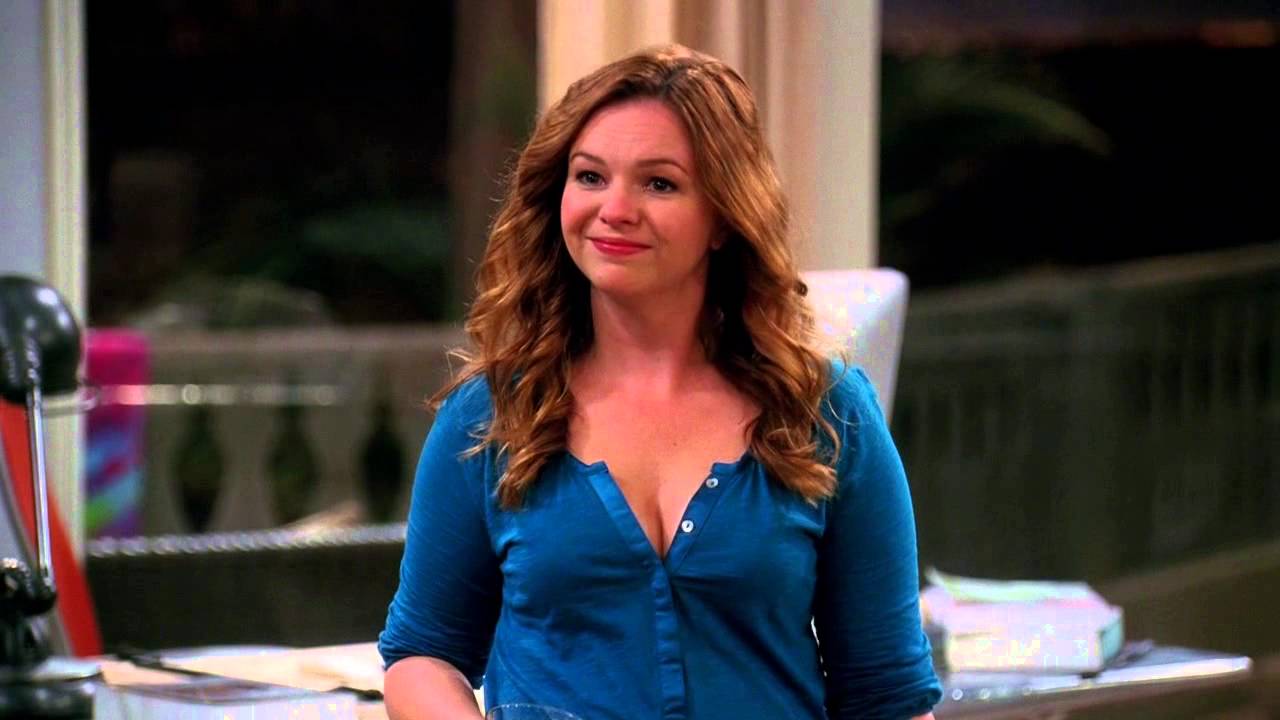 First coming to national prominence with her role in General Hospital at the age of 11, Tamblyn followed this up with a guest appearance in a season six episode of Buffy the Vampire Slayer. A starring role in Joan of Arcadia would follow, as well as a recurring role in House from 2010-2012. In 2013 Tamblyn was cast for seasons 11 and 12 of Two and a Half Men, in the role of Jenny, Charlie's long-lost daughter.
Amber Tamblyn now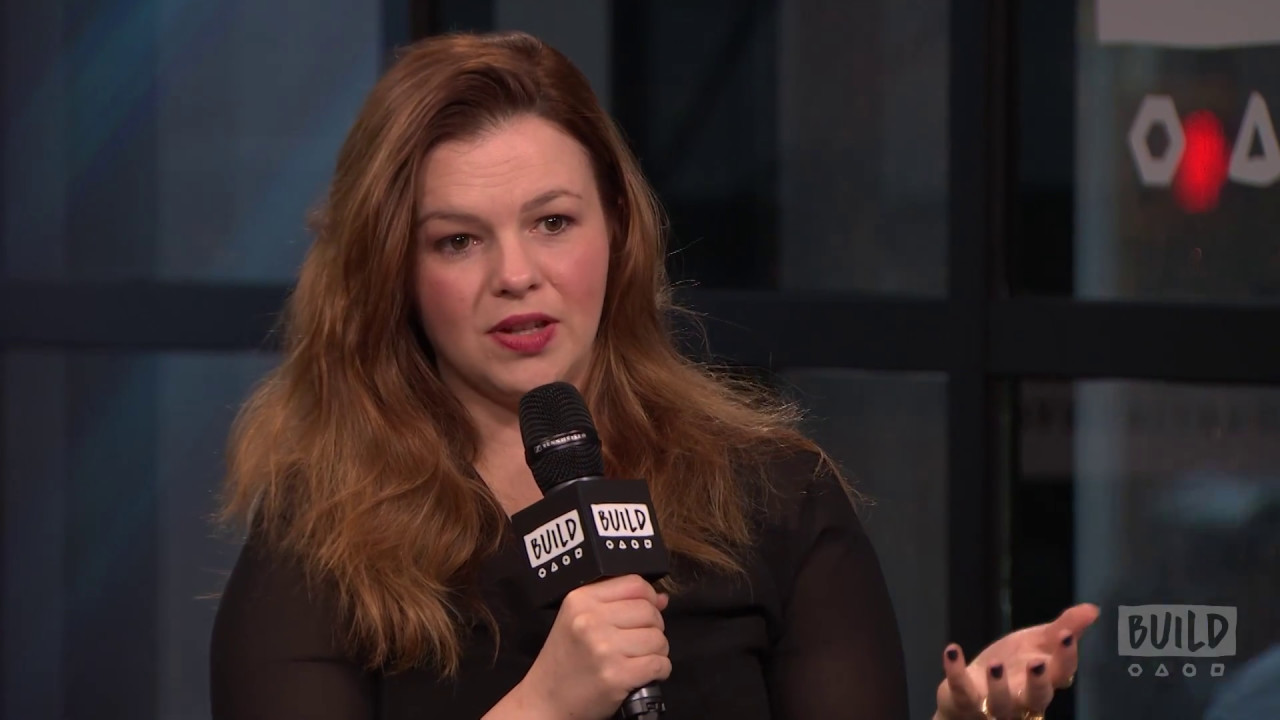 Credit: BUILD Series via YouTube
Since the show ended, Tamblyn has gone on to play a leading role in the comic book adaptation TV series Y: The Last Man, as well as appearing in movies like Nostalgia, and Girlfriend Day. Tamblyn has authored seven books since 2004, and co-wrote and directed the movie Paint It Black.
Jennifer Taylor then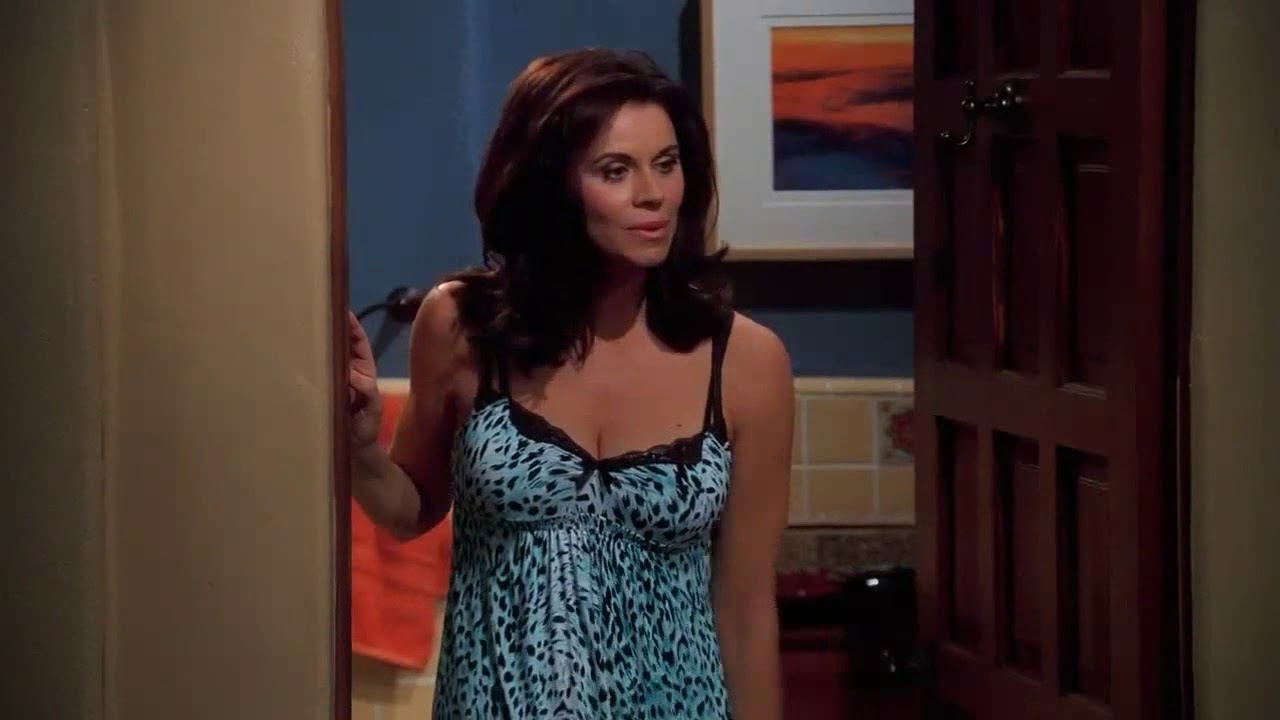 Taylor made her movie debut in the erotic thriller Wild Things, and also had appearances in The Waterboy and Rumor Has It. She actually made three separate appearances in Two and a Half Men, as three different characters (Suzanne, Tina, and Nina), before her fourth and final role as Chelsea in the show, which ran for 36 episodes.
Jennifer Taylor now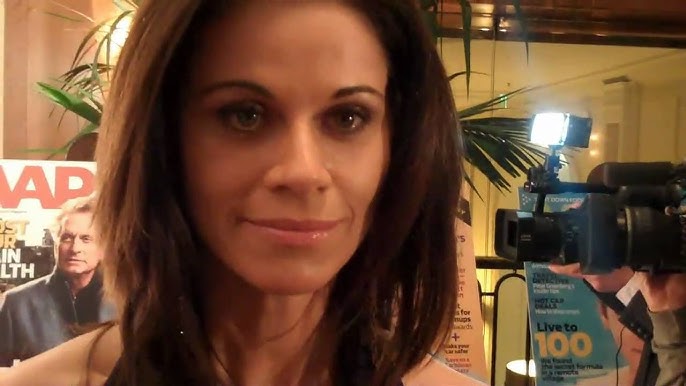 Credit: Cameron Coates via YouTube
Since her stint on the show, Taylor has appeared in a four-episode arc on Burn Notice, as well as episodes in shows like NCIS and Shameless. Much of her work since then has come in the form of television films, as well as an appearance in the 2018 Christian film God's Not Dead: A Light in Darkness.
April Bowlby then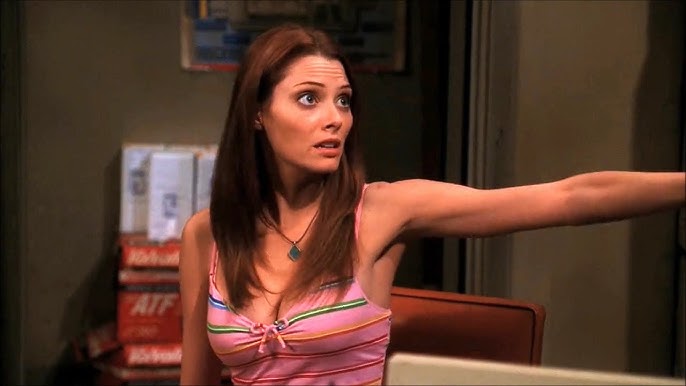 Bowlby is another actress who played more than one different role in Two and a Half Men. After early roles in a handful of TV shows, the Californian appeared as Kimber in the season three episode Madame and Her Special Friend. She then was cast in a main role as Kandi in the fourth season of the show.
April Bowlby now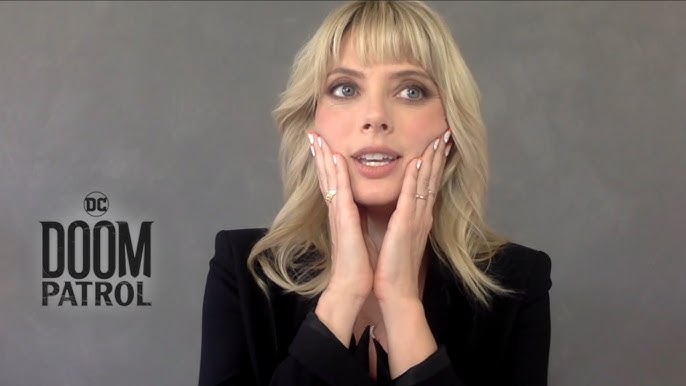 Credit: Get Your Comic On via YouTube
Since her stint on the show, Bowlby enjoyed another stint on a successful sitcom, playing the character of Meg for four episodes of CBS ratings behemoth How I Met Your Mother. She has also had roles in Drop Dead Diva, CSI, The Big Bang Theory, and Doom Patrol.
Diora Baird then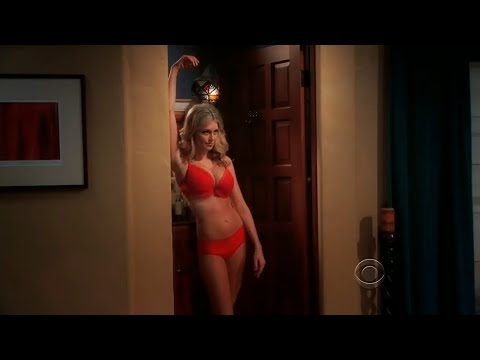 Baird made her movie debut in the 2005 box office hit Wedding Crashers, and followed it up with a role in The Texas Chainsaw Massacre: The Beginning. One the small screen she enjoyed a three-epsiode stint on Big Day, before making a guest appearance in an episode of Two and a Half Men in 2009.
Diora Baird now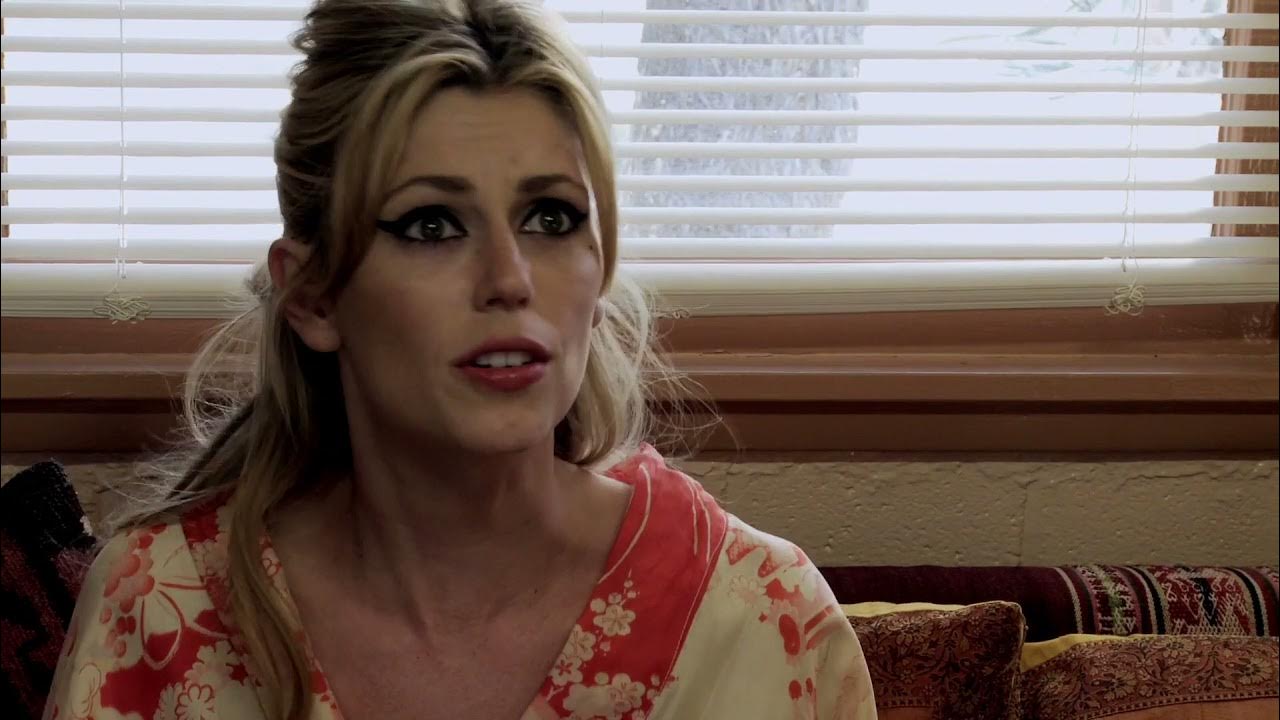 Since appearing in the show, Baird has appeared in movies such as Hot Tub Time Machine and 30 Days of Night: Dark Days. She has also acted in numerous successful TV shows, including Shameless, Angel From Hell, and Cobra Kai.
Allison Janney then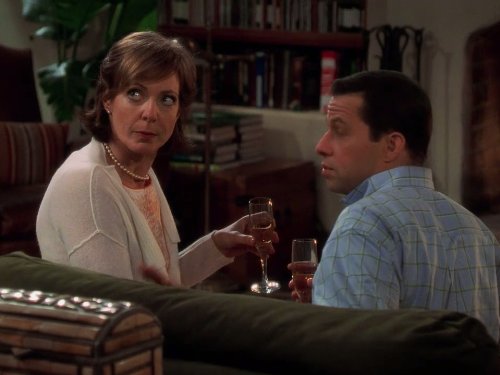 Credit: IMDb
Janney rose to acclaim and public prominence for her role as C. J. Cregg in the NBC political drama The West Wing, for which she won four Primetime Emmy Awards. In 2007, she appeared as Beverly, Alan's online dating patterned in a season four episode of Two and a Half Men.
Allison Janney now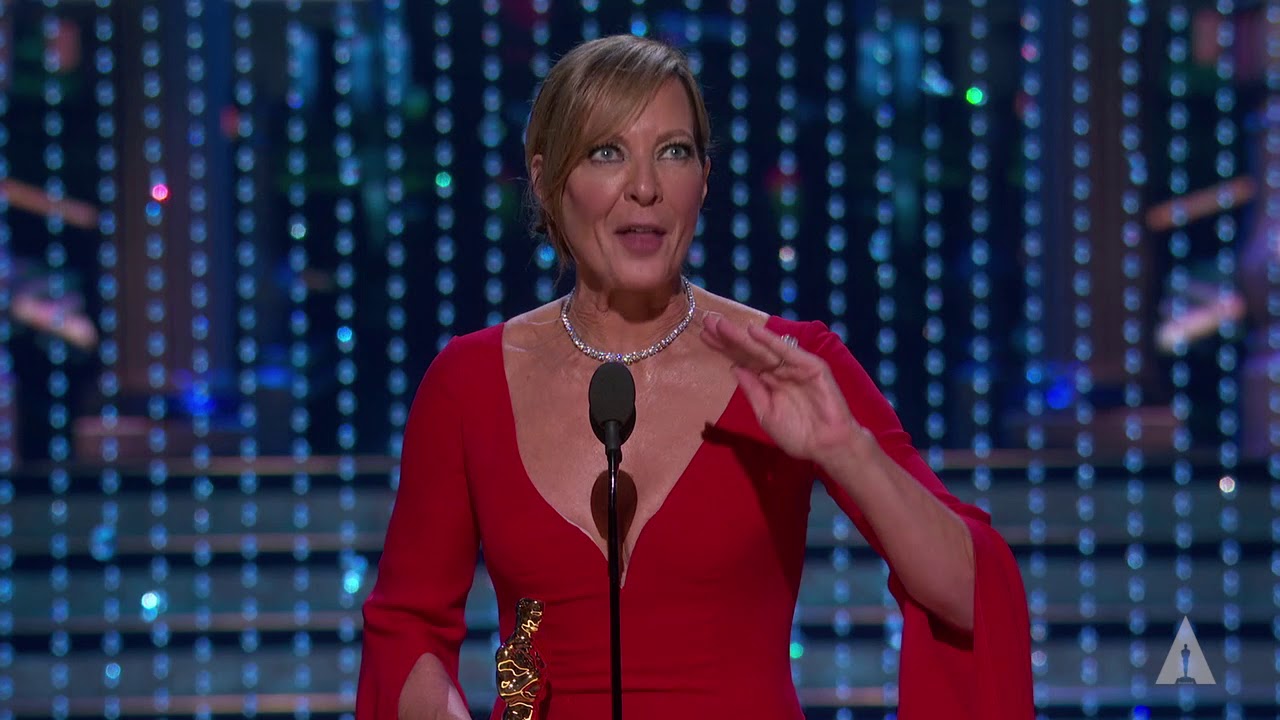 Credit: Oscars via YouTube
Since appearing in the show, Janney has worked as a voice actress on Family Guy, won another three Emmys for roles in Masters of Sex and Mom, and won an Academy Award for her performance in I, Tonya. Her most recent credit is 2023's The Creator.
Brooke Shields then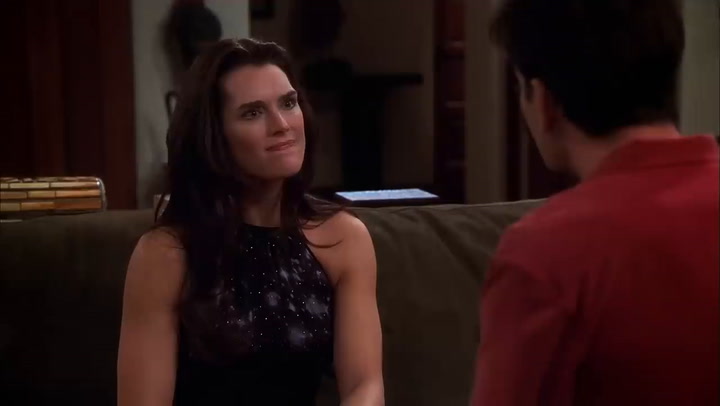 Rising to prominence as a child star, Shields had acclaimed roles in Pretty Baby, Endless Love, and The Blue Lagoon. She played the lead role in Suddenly Susan from 1996-99, and had a short marriage to tennis star Andre Agassi. Shields appeared in a season four episode of Two and a Half Men, playing Charlie and Alan's neighbor.
Brooke Shields now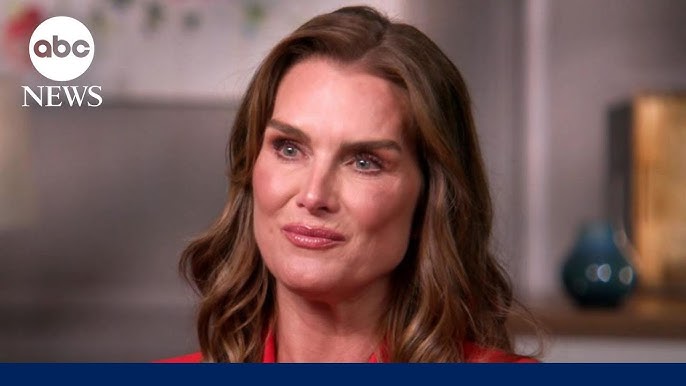 Credit: Good Morning America via YouTube
Since appearing on the show, Shields has appeared in shows including Hannah Montana, Lipstick Jungle, and Jane the Virgin. She has also acted in movies including The Midnight Meat Train, The Other Guys, and A Castle for Christmas, with her most recent credit being 2022's HBO Max release Holiday Harmony.
Christian Slater then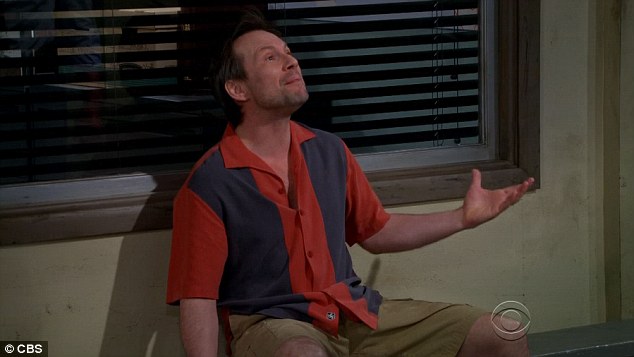 Slater was one of the big stars in Hollywood in the 1980s and '90s, appearing in movies such as Heathers, Interview With the Vampire, True Romance, and Robin Hood: Prince of Thieves. He appeared as himself in the finale double episode of Two and a Half Men titled Of Course He's Dead: Part 1 & 2.
Christian Slater now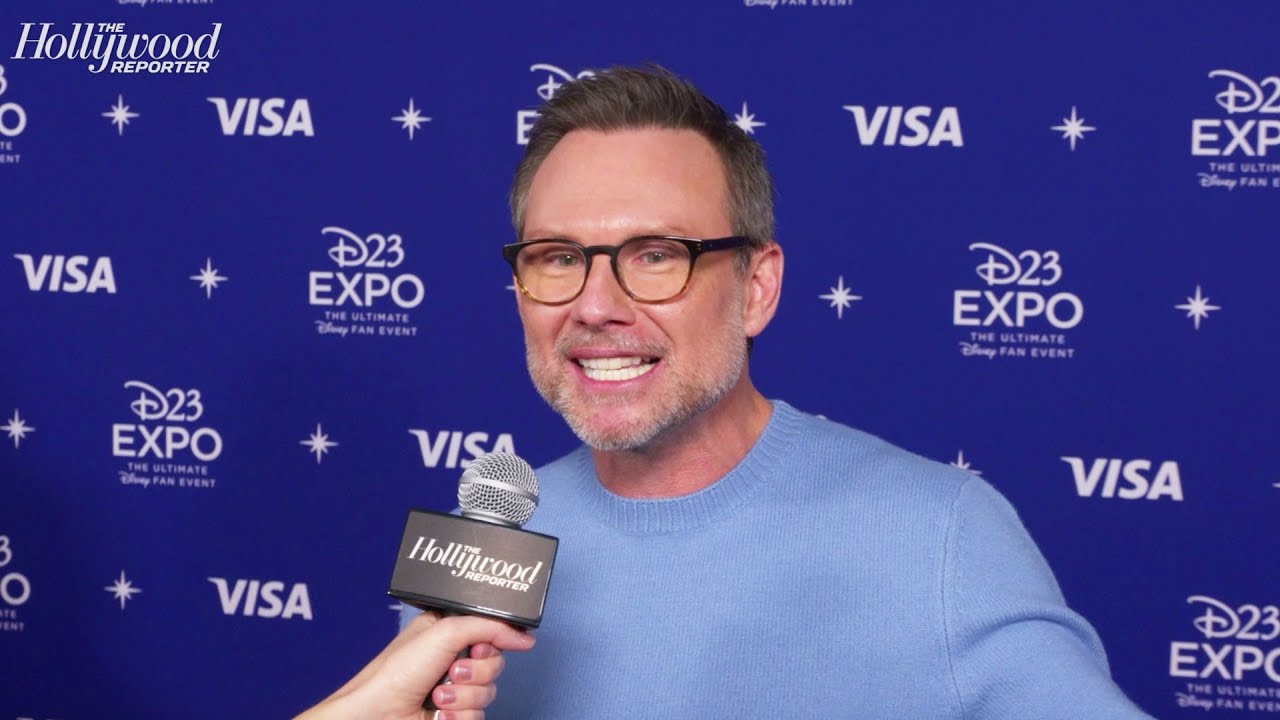 Credit: The Hollywood Reporter via YouTube
Since his appearance on the show, Slater has gone on to star in Mr. Robot, Dirty John, and the Willow sequel TV series. He continues to perform in both film and TV, and his upcoming credits include the TV adaptation of The Spiderwick Chronicles, scheduled for a 2024 release on Disney+.
Chris O'Donnell then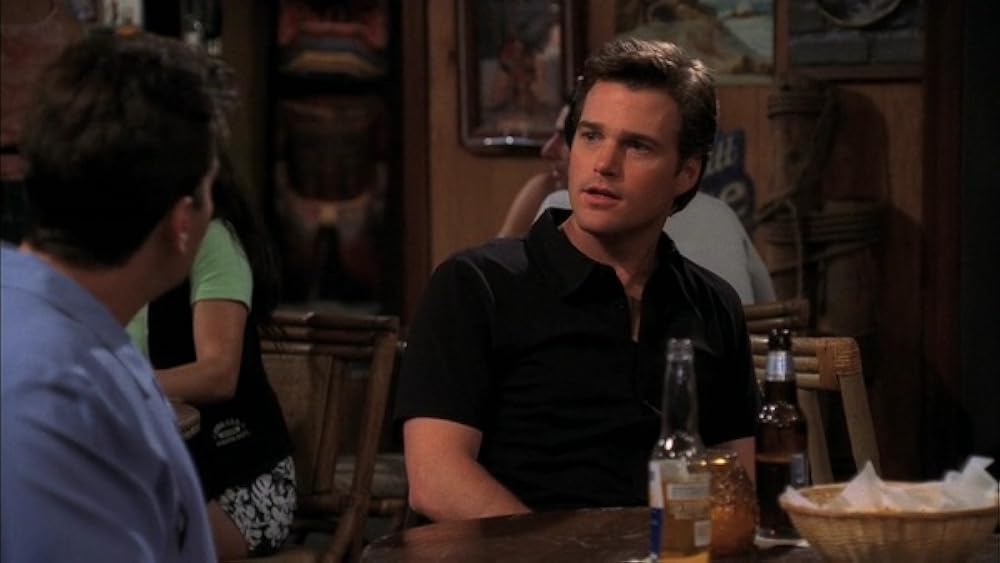 First rising to prominence with his breakout role alongside Al Pacino in Scent of a Woman, O'Donnell also starred in The Three Musketeers, Batman Forever, and Vertical Limit. On the small screen he had a four episode role in The Practice, before appearing as Bill in a season one episode of Two and a Half Men.
Chris O'Donnell now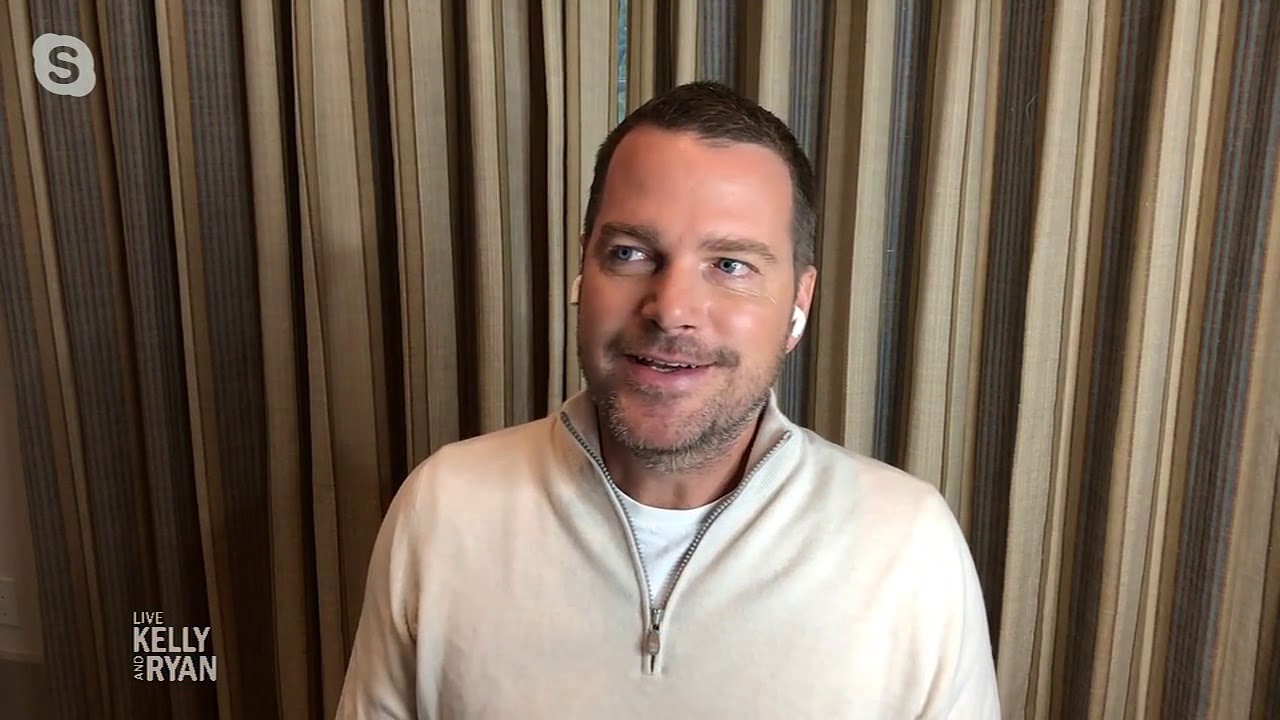 Credit: LiveKellyandMark via YouTube
Since his role on the show ended, O'Donnell has gone on to appear in Grey's Anatomy, as well as starring in NCIS, and, more notably, the spin-off show, NCIS: Los Angeles, from 2009 through 2023, appearing in 323 episodes. He has also done voice acting in Robot Chicken, and American Dad!.
Denise Richards then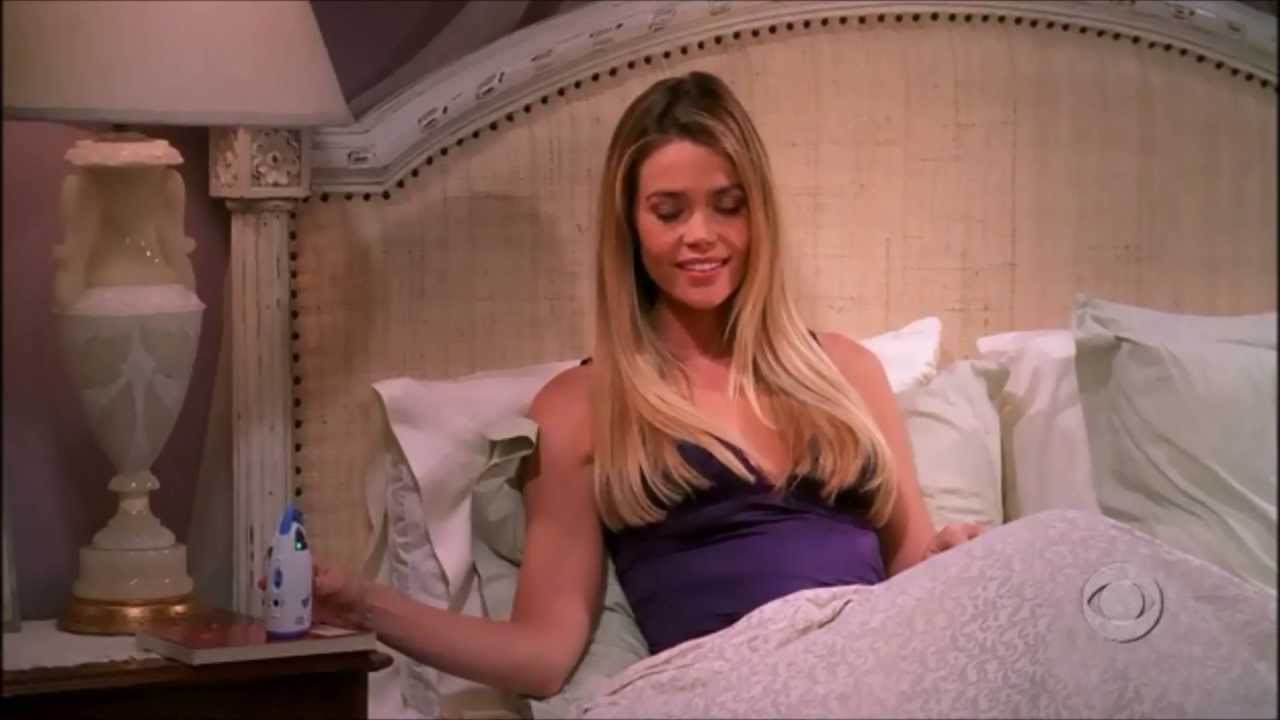 Richards' big screen debut came in 1993's Loaded Weapon 1, and she went on to have iconic roles in the movies Starship Troopers and Wild Things. She appeared sporadically on TV, before having a three episode arc as Charlie's ex-girlfriend Lisa on Two and a Half Men, alongside then-husband Sheen.
Denise Richards now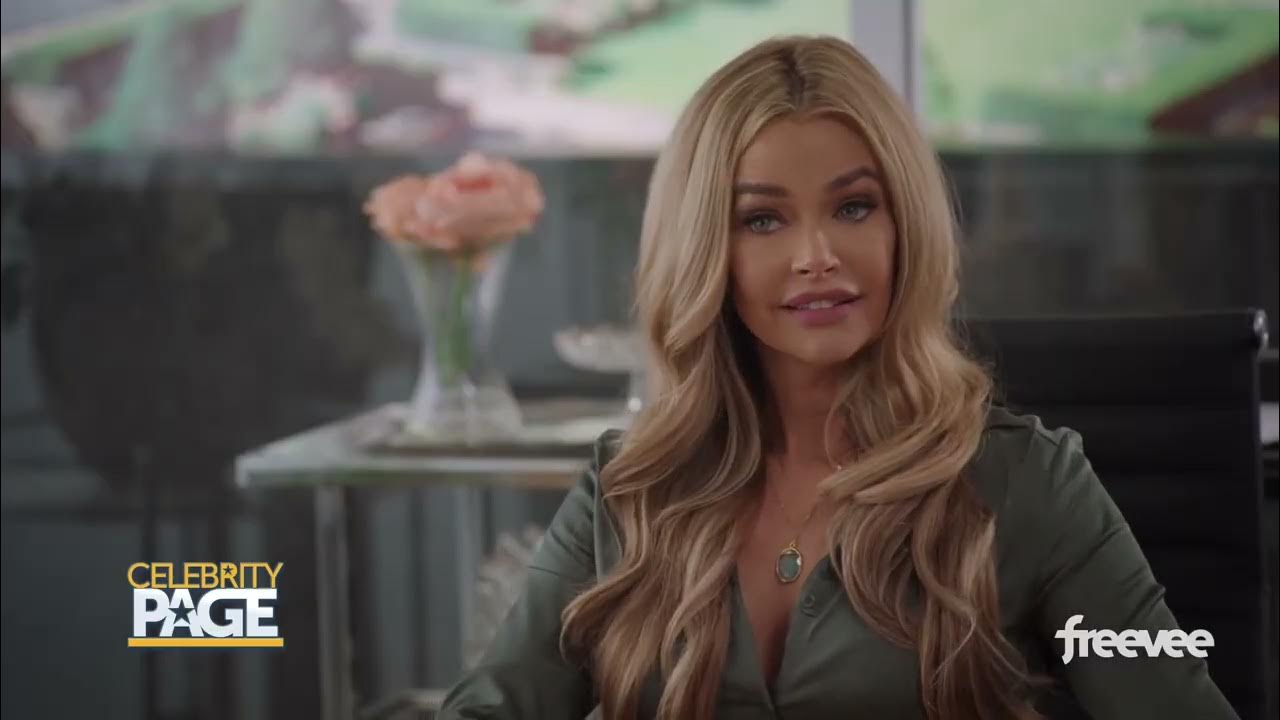 Credit: Celebrity Page via YouTube
Since her role on the show, and the breakdown of her marriage to Sheen, Richards has appeared in a series of independent and VoD movies. On the small screen she has made appearances in shows like Blue Mountain State and The Bold and the Beautiful.