When entering a bathroom we are not going to think about eating. Most of the time you are just trying to avoid touching anything with your exposed skin. But this bathroom might change those thoughts. We hope you like chocolate, a lot!
Advertisement
I know I was not open to an edible bathroom at first , but you have to check out this bathroom currently offered by Choccywoccydoodah and Bathrooms.com. It is a little expensive, but who really wants to sit on a cheap chocolate toilet anyway.
-
Advertisement
Here it is folks: The Chocolate Bathroom!!!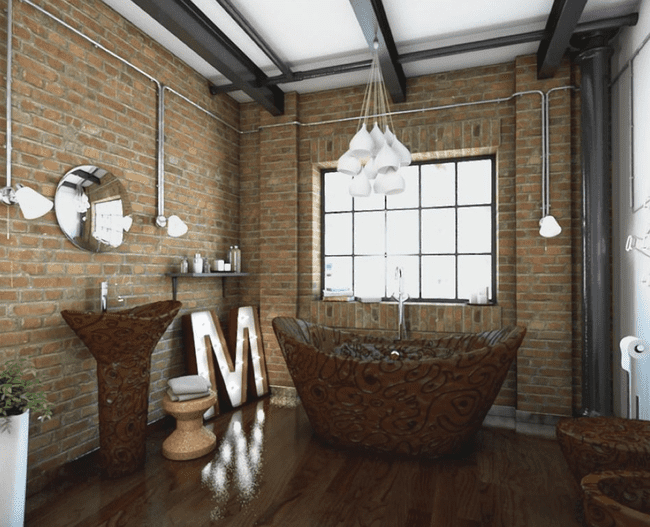 Does it look… Tasty?
This bathroom set will run you approximately $133,000.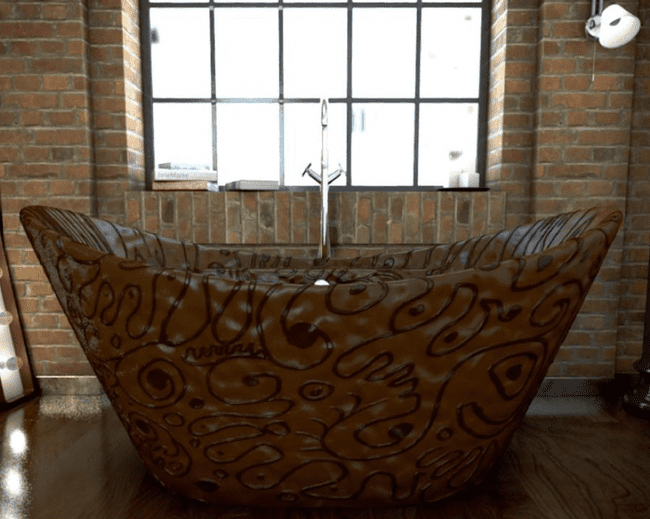 Advertisement
That's nothing compared to the 9.4 million calories it carries!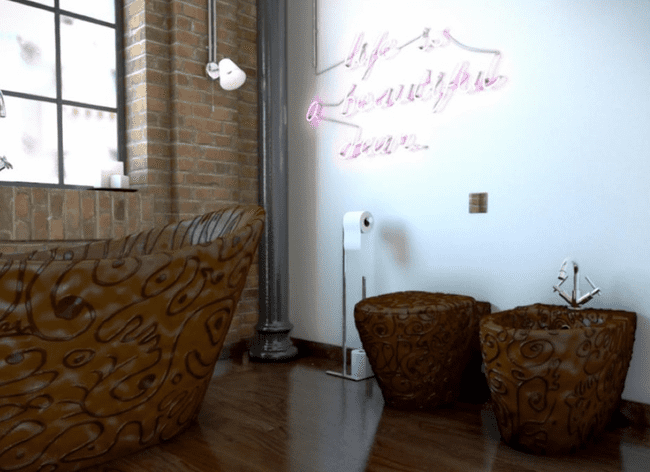 You might be able to cut down some of those calories if you don't eat the toilet.