If you are afraid of heights, this would not be your ideal house! Hanging from a cliff that is off the shore in Australia, would seem like a really cool idea however the thought of it terrifies me. Although I am open minded I don't think I could look past my fear of heights; sounds like a death wish to me!
Advertisement
-
Even with that said I do have to admit that Modscape Concept came up with a pretty cool idea. The house would be built from prefabricated modules that are stacked onto each other. These stacks would be anchored into the cliff with the help of steel pins. If you can imagine it; it's kind of like how barnacles cling to the hulls of ships. The only way you could get into the house is through a carport on the top floor that would have an elevator to take you to the rest of the 5 stories.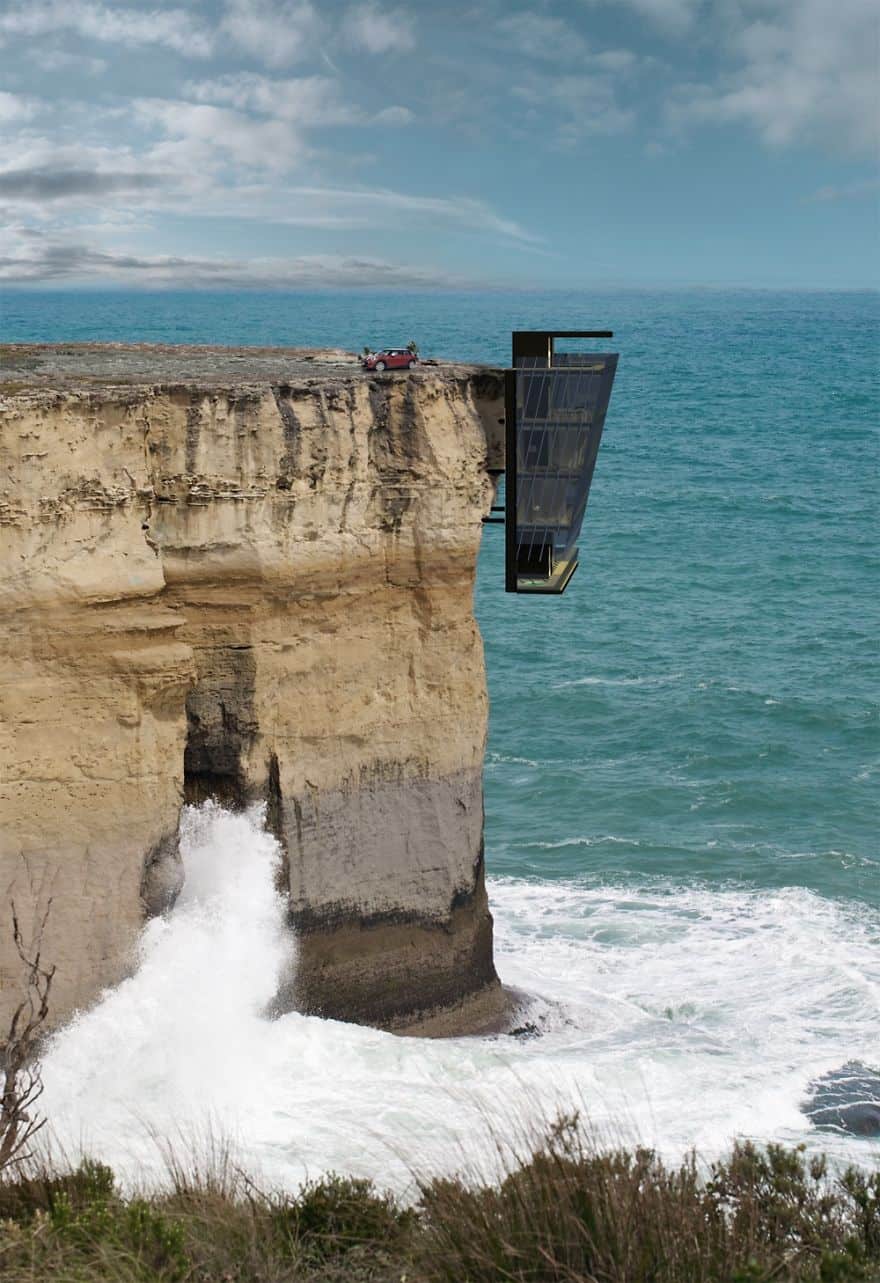 Advertisement
The living room has spectacular views.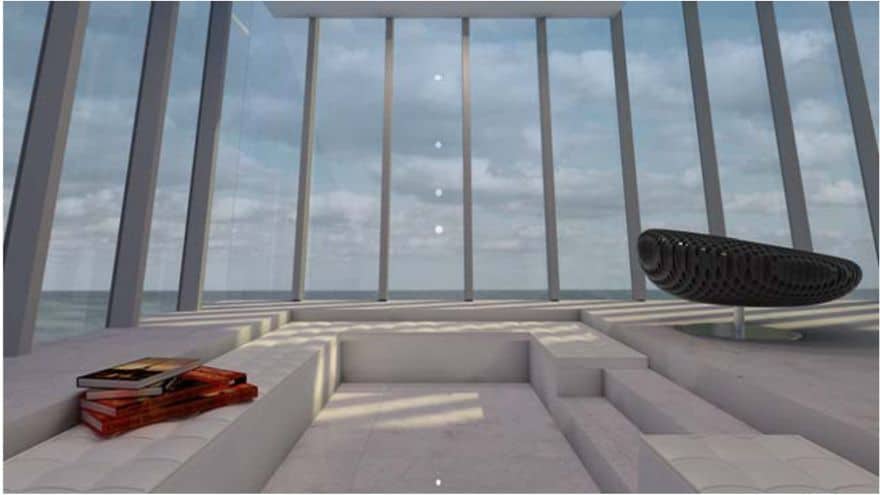 A real place to relax and unwind.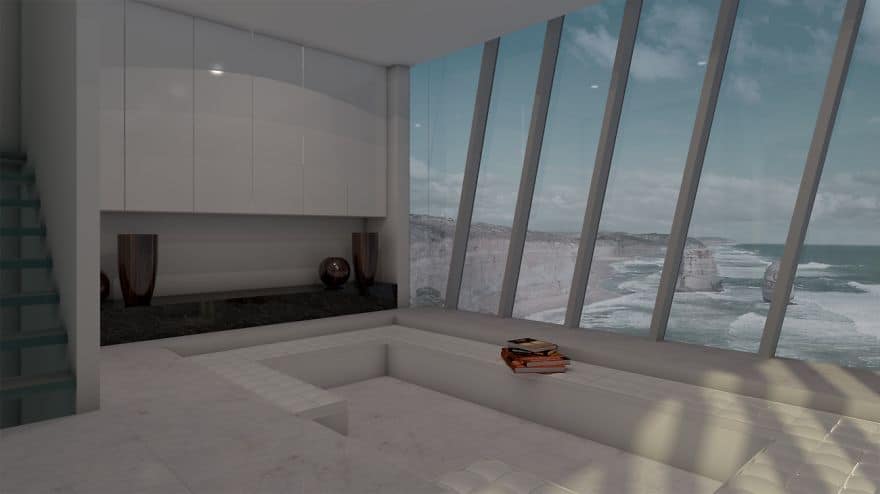 -
Advertisement
Plenty of room for parking.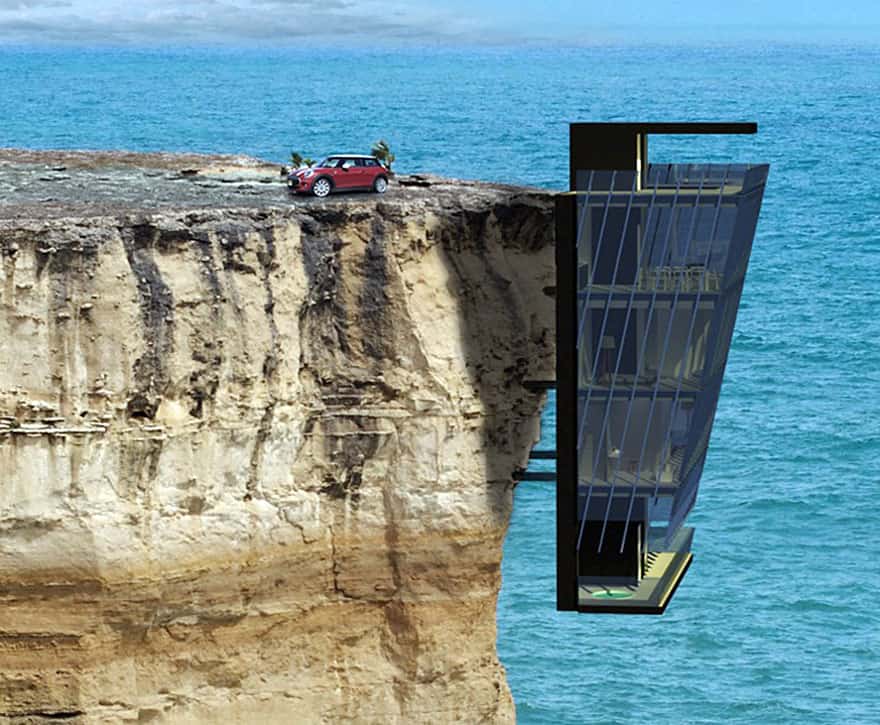 In total the house is on 5 levels.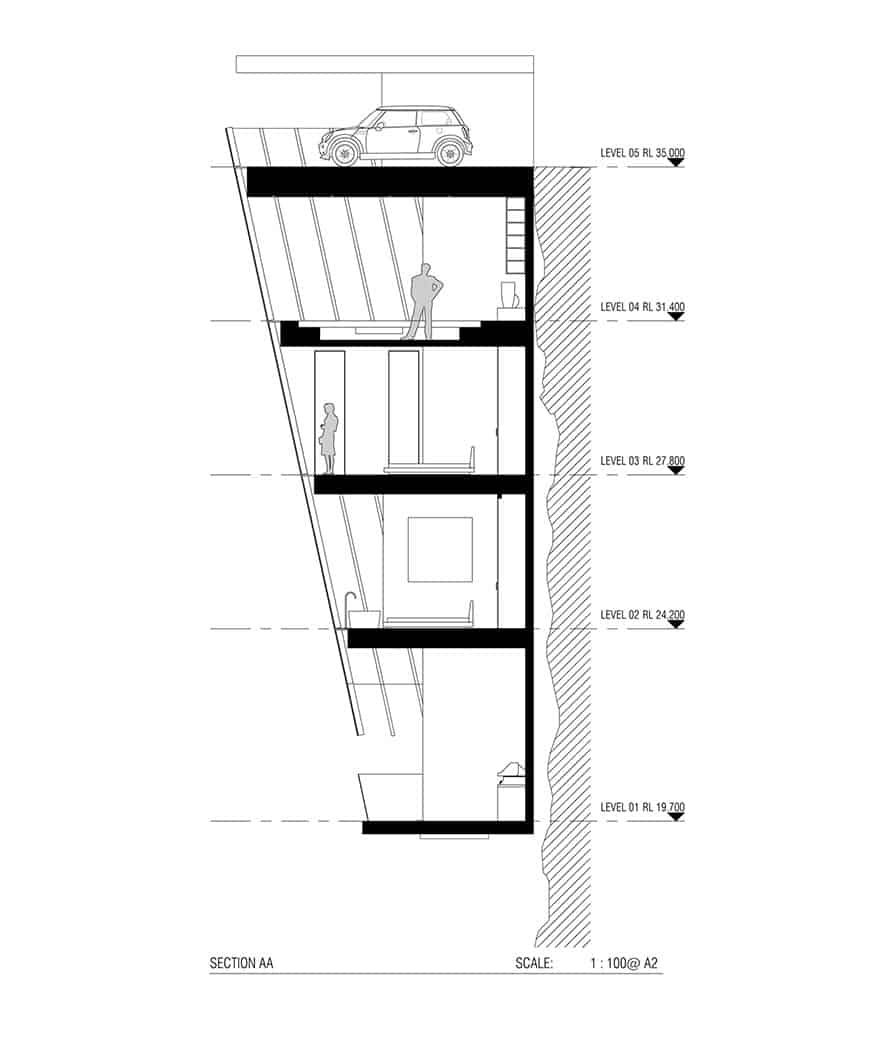 Advertisement
Not sure if I would dare to live there but it is very impressive all the same.