Any guy who has ever proposed to a girl will know how awkward hiding the ring box can be. If they put it in their trouser pocket, it bulges out and looks really strange. If they put it in their inside jacket pocket, it makes them look like they have a strange growth coming out of their chest.
It was for this reason that designer Andrew Zo created the Clifton ring box
[AdSense-A]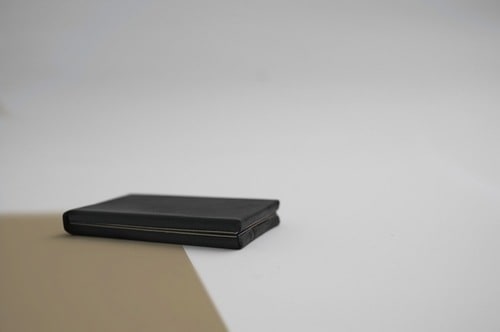 It looks far too slim to be a ring box right? Wrong…
[AdSense-A]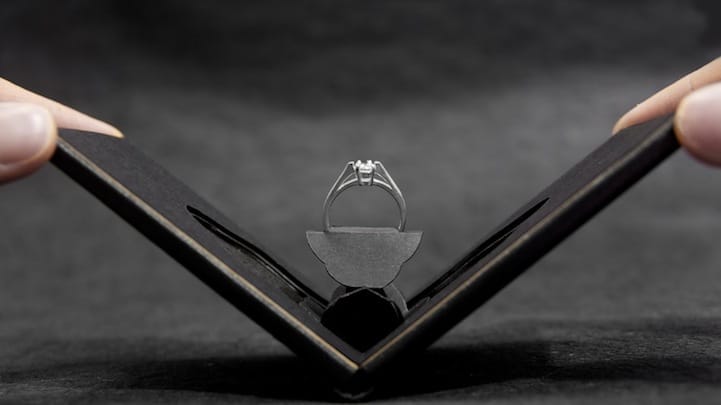 When the box opens, the ring magically spins to reveal itself in all its glory.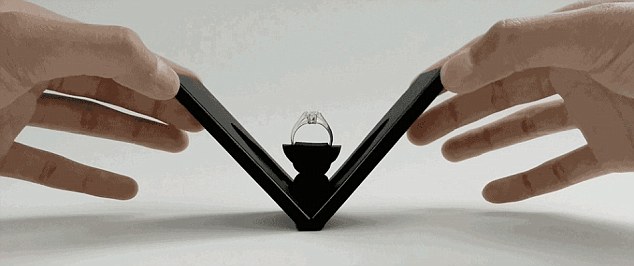 When the box is closed again the ring spins so the box can close nice and snugly.
[AdSense-A]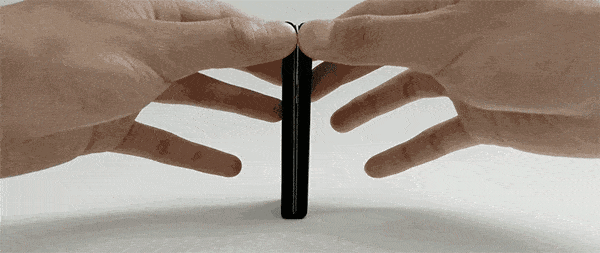 This is definitely going to save a lot of guys bulges in the years to come.