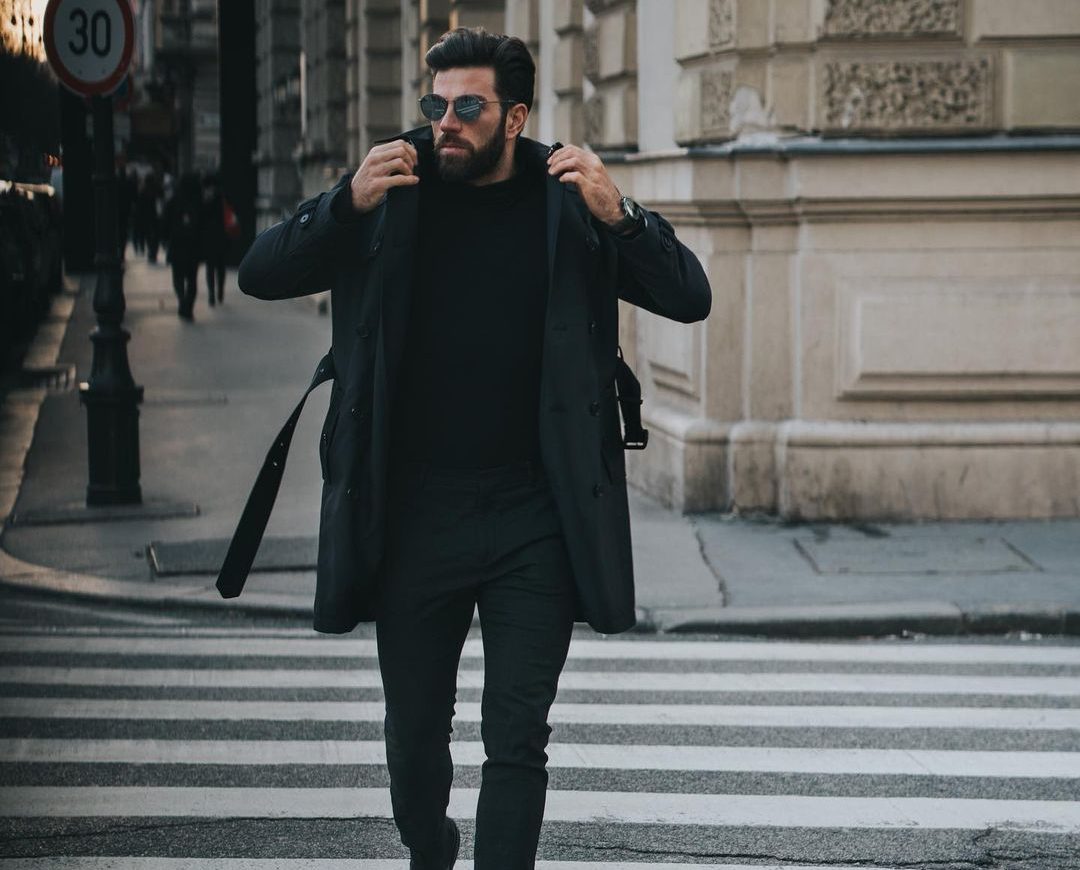 Credit: @david_zalka via Instagram
Suits
Credit: @muesluemdemir via Instagram
Ask any woman what her ideal outfit for a man is, and they'll likely say a crisp, smart suit. There's just something about the tailored, professional look that makes many ladies weak at the knees, with the shirt-and-tie combo displaying a sense of old-school cool.
Luxury watches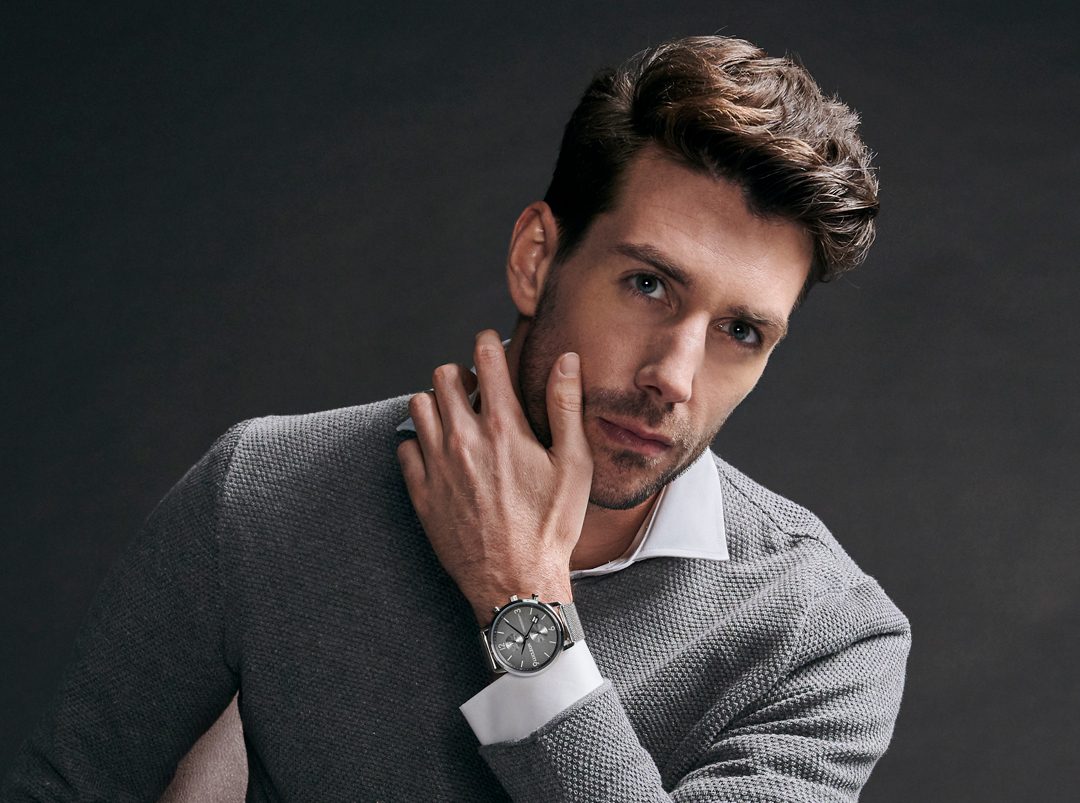 Credit: @anthonylorca via Instagram
Wearing a watch isn't just useful for telling the time – it also gives off a sense of professionalism, reliability, and stability. Donning a timepiece is a surefire way to come across as a mature, level-headed man – a personality trait that most women can't get enough of.
Smart shoes
Credit: @leezaz.store via Instagram
Forget sneakers – smart and polished shoes are enough to drive most women wild. Wearing shoes shows a level of care for the entire look – displaying a man that proudly takes care of his appearance. In a woman's mind, this attentiveness will also apply to your potential relationships. A man whose outfit is well-put together also has his life put together, after all.
Tight tees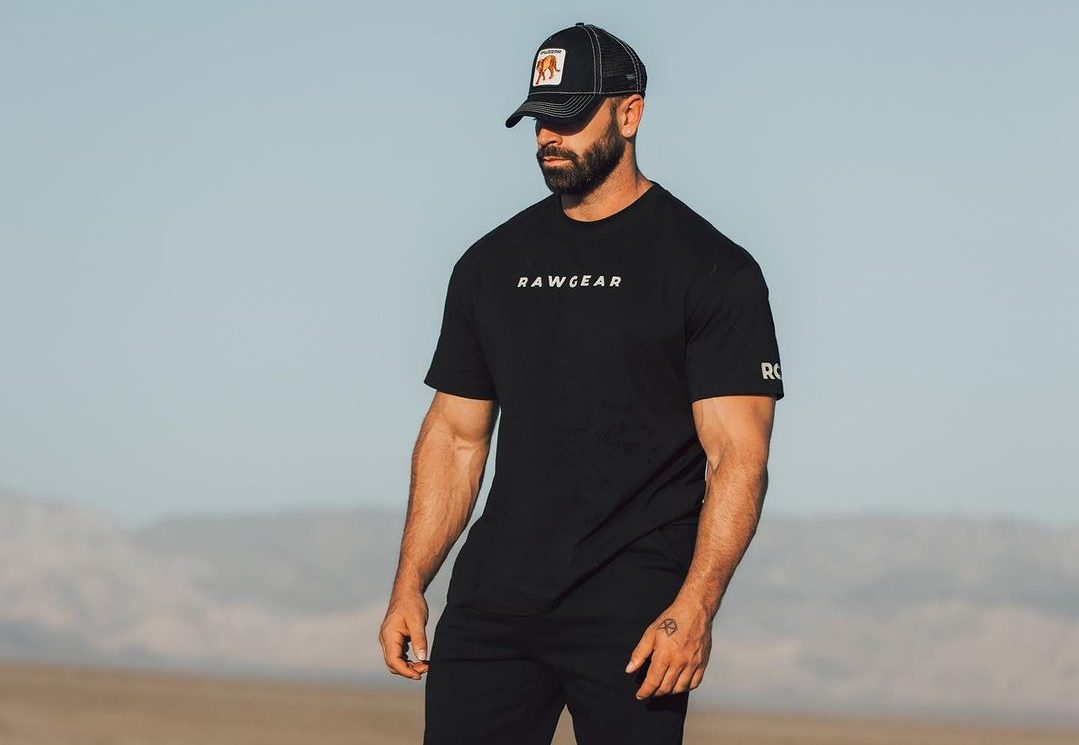 Credit: @rawgear via Instagram
This one goes without saying. Wear a tight t-shirt that shows off those bulging muscles, and most women will be unable to keep their eyes off you. Of course, if you're displaying more of a beer belly than a six-pack, it may be best to leave muscle-fit tees on the hangar.
Cufflinks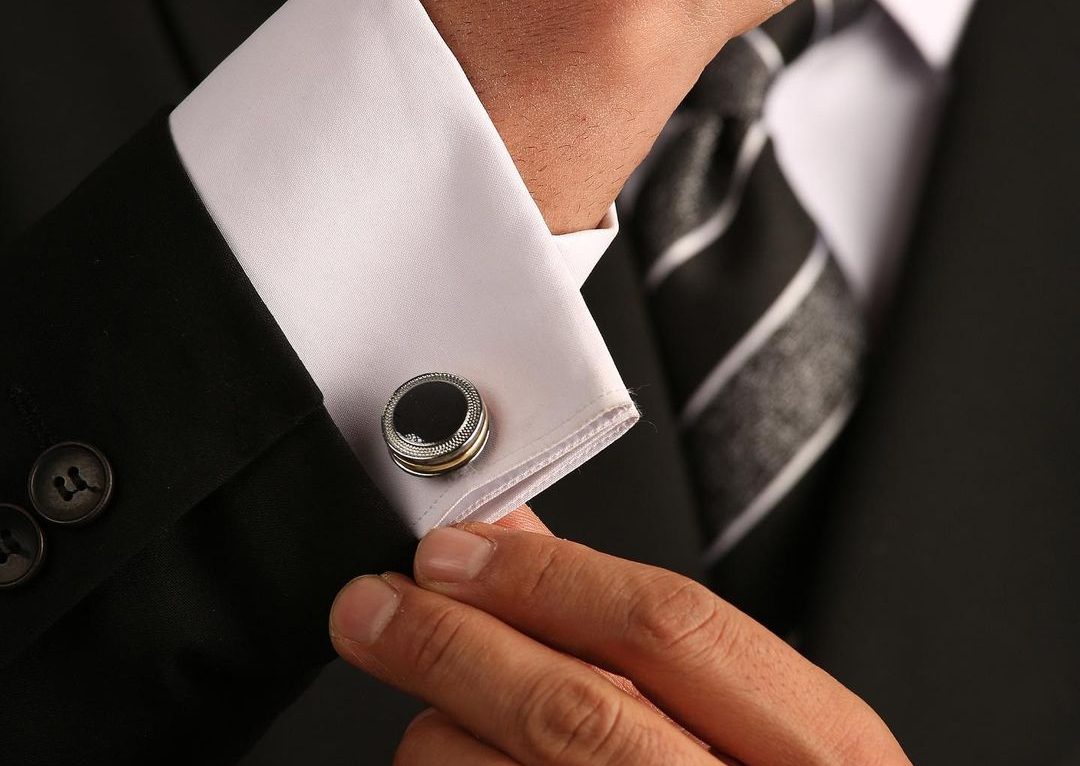 Credit: @zavano_official via Instagram
They may seem like an unnecessary part of an outfit – but don't underestimate their importance. Many ladies love a man who wears cufflinks – with the item showing an tiny attention to detail that many men forgo. You get bonus points if you're able to put on the cufflinks yourself.
Stylish jeans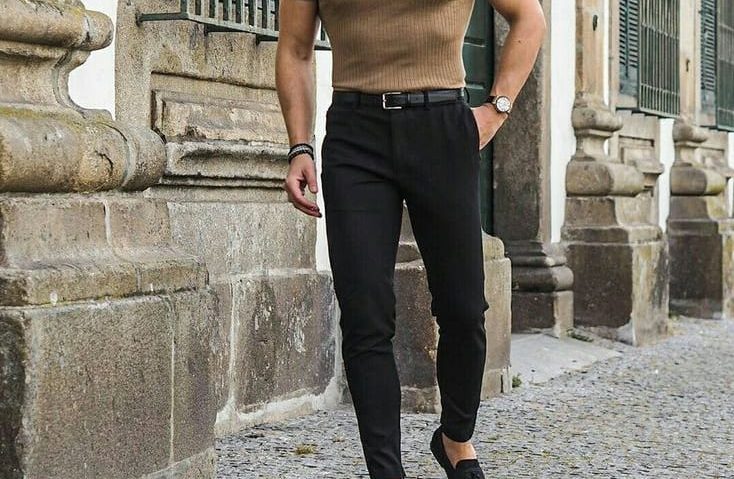 Credit: @menzfashion13 via Instagram
If you own a pair of Dad jeans, chuck them out immediately. Old, frayed, and baggy pants are a thing of the past. To look stylish, you want to wear jeans that are ever-so-slightly tight, creating a frame that makes you look top-heavy, putting your chest and arms on show.
Boxers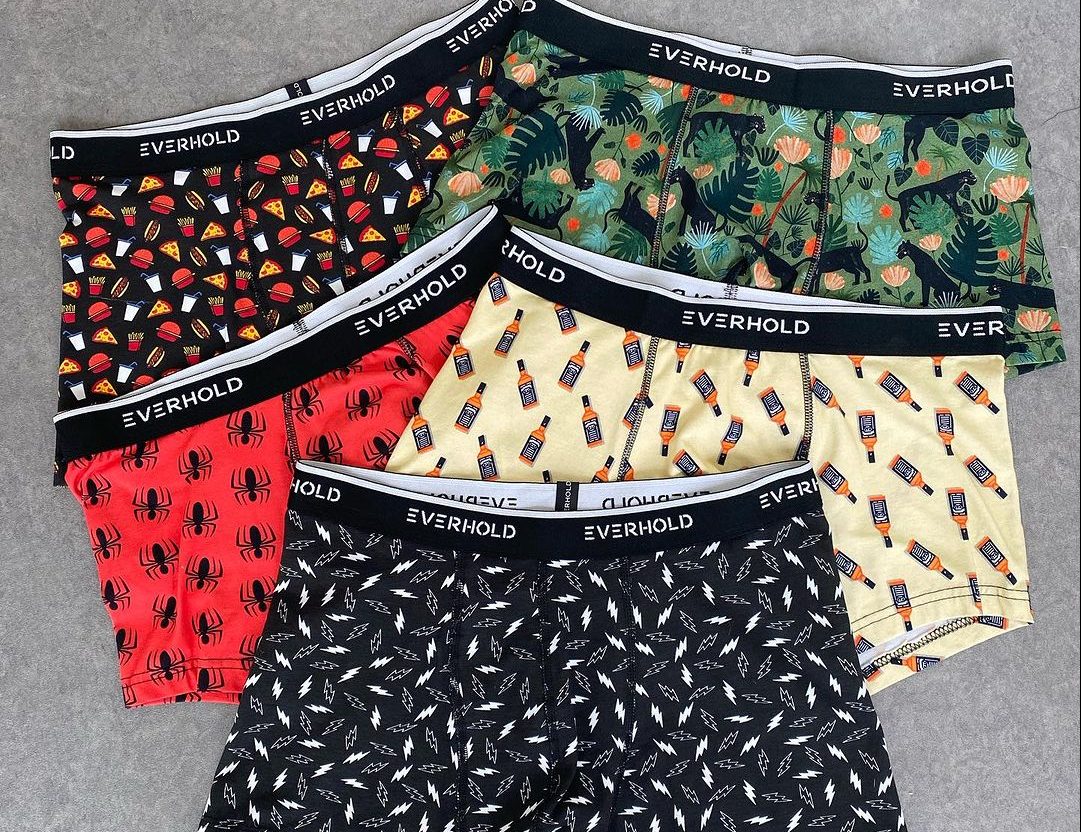 Credit: @everhold_lb via Instagram
No Y-fronts allowed! If you're looking to woo a lady, make sure you wear boxers. They're more flattering than their Y-front counterparts, sculpting all of the bits you want sculpted. Opt for a high-quality, durable brand to get the most life out of your undies.
V-neck sweaters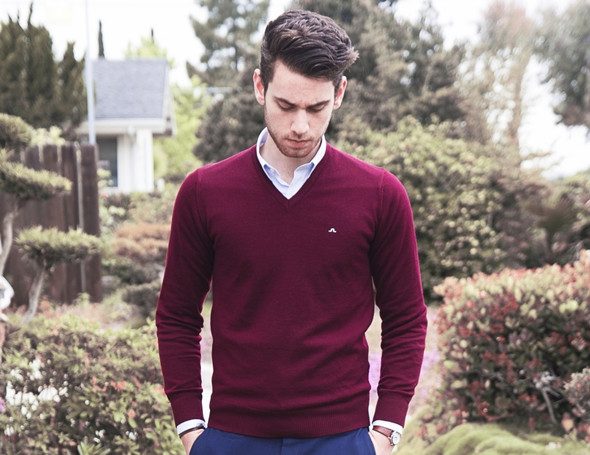 Credit: u/mikwerdna via Reddit
Just as men enjoy a woman who shows a little bit of skin, women appreciate a man who isn't afraid to flash a little bit of flesh. A V-neck sweater is a sure way to get any date hot under the collar, displaying a toned chest area to further enforce your masculinity.
Shades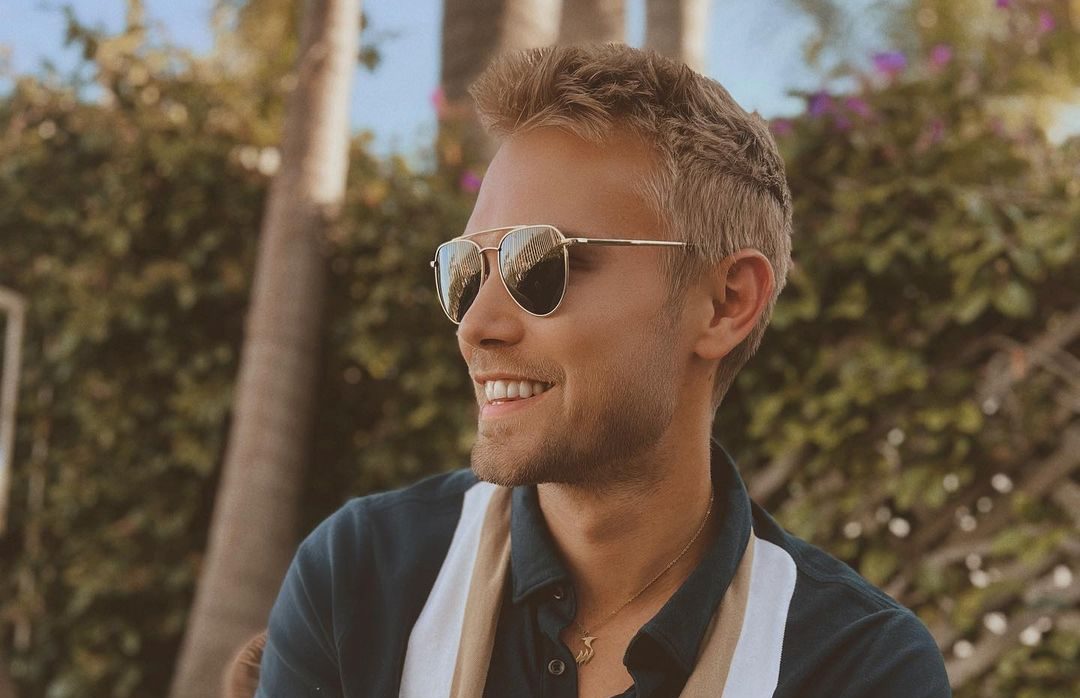 Credit: @ty_insocal via Instagram
There's just something so effortlessly cool about a good pair of shades. Whether it's a bulky pair of Aviators or a classic black-framed pair of Ray-Bans, never hesitate to wear a stylish pair of sunglasses. Of course, an immediate turn-off is men who wear shades indoors, so make sure that you take them off before entering darkened places.
A nice shirt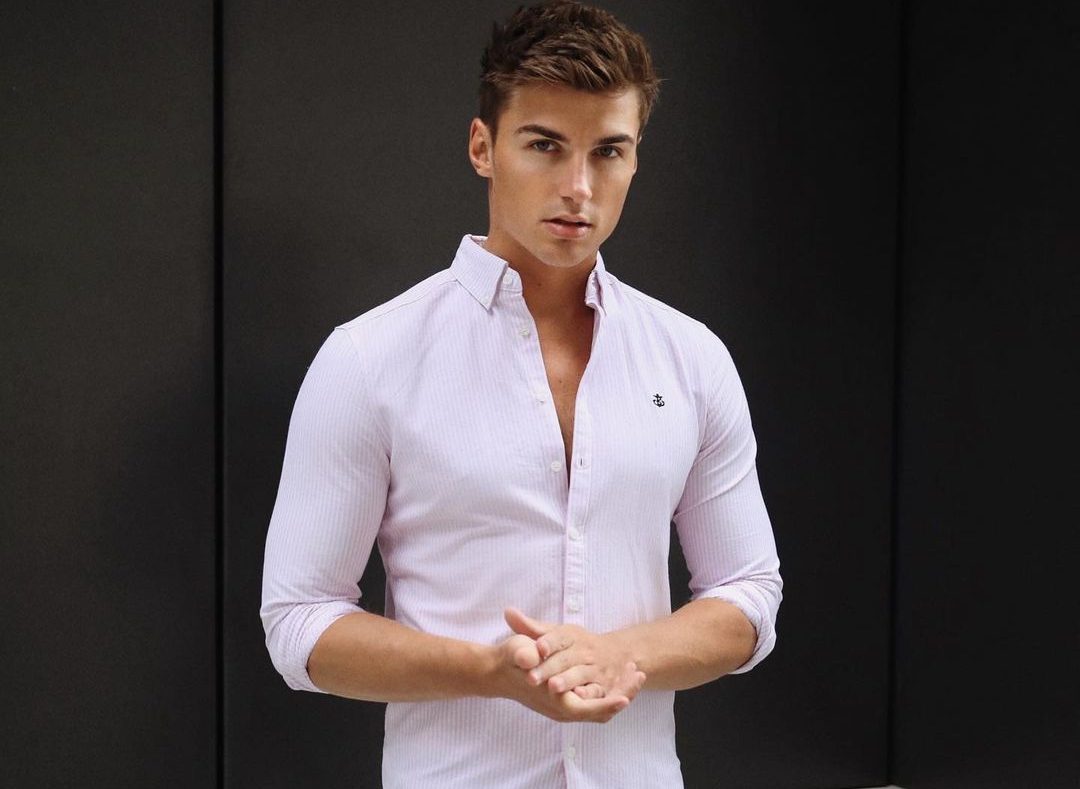 Credit: @blakely via Instagram
If in doubt, wear a shirt. These garments never go out of style, making them an ideal choice for any occasion. Just ensure that you're wearing the right size – too baggy and the entire look goes out of the window. Too tight, and you'll be showing off any lumps and bumps that you'd prefer to remain hidden.
Tank tops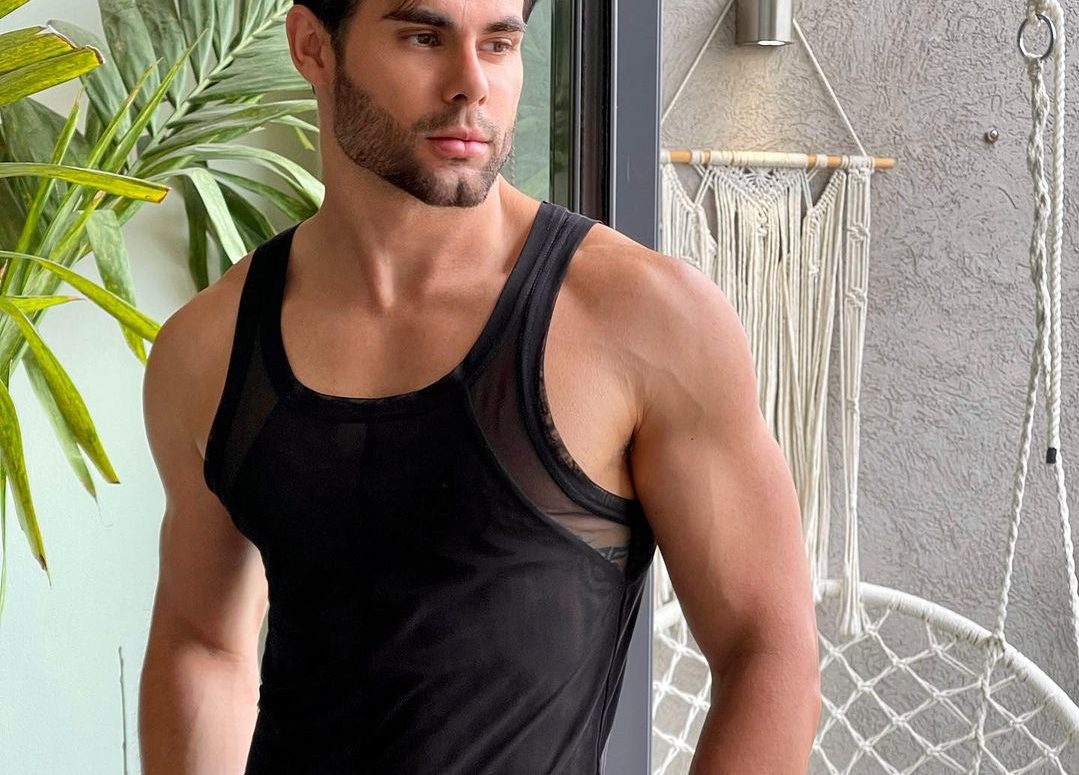 Credit: @tonyrodrigues20 via Instagram
If you've got muscles, don't be afraid to show them off! There's nothing a woman loves more than a firm pair of biceps, after all. Plain colors are the best option for these garments, with black tank tops helping to warm up your skin tone as you show off your guns.
Pink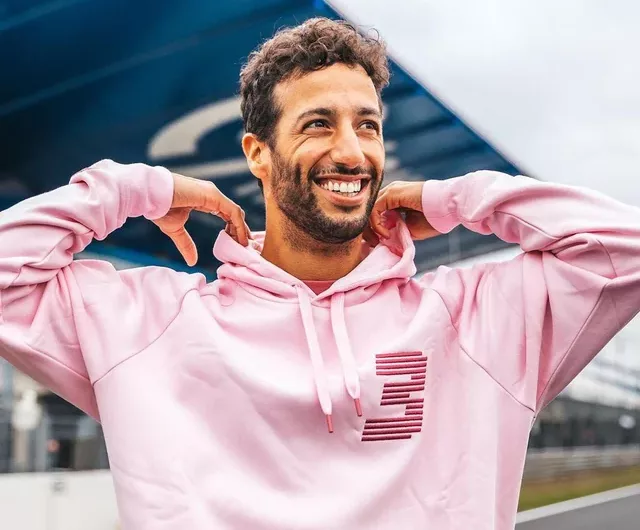 Credit: r/formula1 via Reddit
It's not so much that color pink that women find attractive, but more what it stands for. A man who's unafraid to wear pink show's that he's comfortable with his sexuality. This quiet, unspoken confidence is wildly attractive to women, as fully secure men are hard to come by.
A leather jacket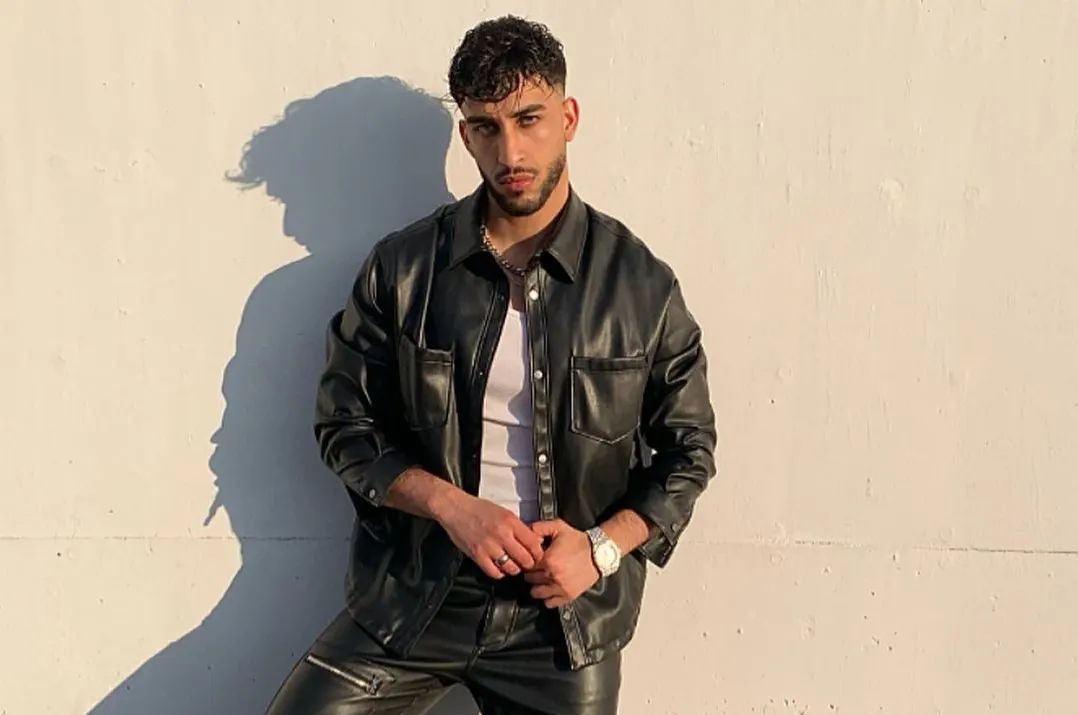 Credit: @mariolcyrus via Instagram
There's something that's wildly sexy about a man wearing a leather jacket, giving the impression of a dark and brooding bad boy. Of course, it's probably best to opt for a faux-leather jacket, these days. Showing that you care for animals – and the environment at large – is an attractive feat in itself.
A smart jacket or coat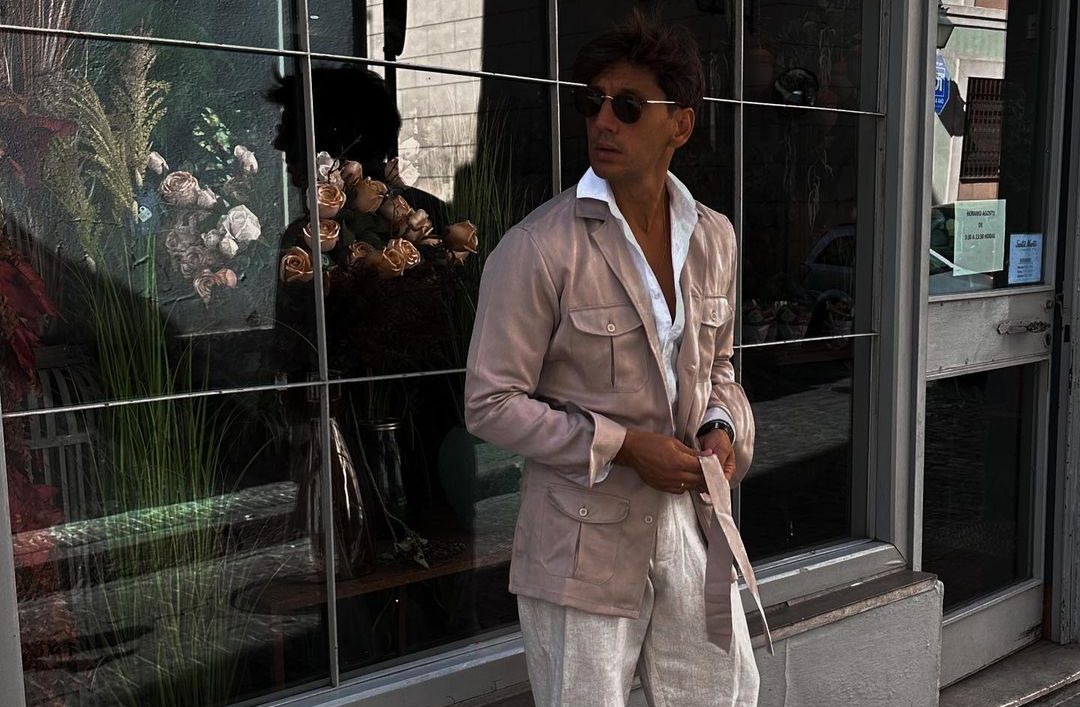 Credit: @miguel_izq_ via Instagram
Never underestimate the importance of your coat or jacket choice when it comes to piecing together your outfit. Choose the wrong one, and the entire look is ruined. Long coats are ideal for fall weather, with a belt fastening around your waist, making you look both slim and buff.
A tie bar
Credit: @therealdapperfit via Instagram
Ties are all well and good. If you really want to make an impression, though, wear a tie bar. These little accessories may be small, but they make a mighty impression. Not only do they show a man who knows his way around fashion, but it also draws the eye to the chest area, boosting those pheromones.
Sweatpants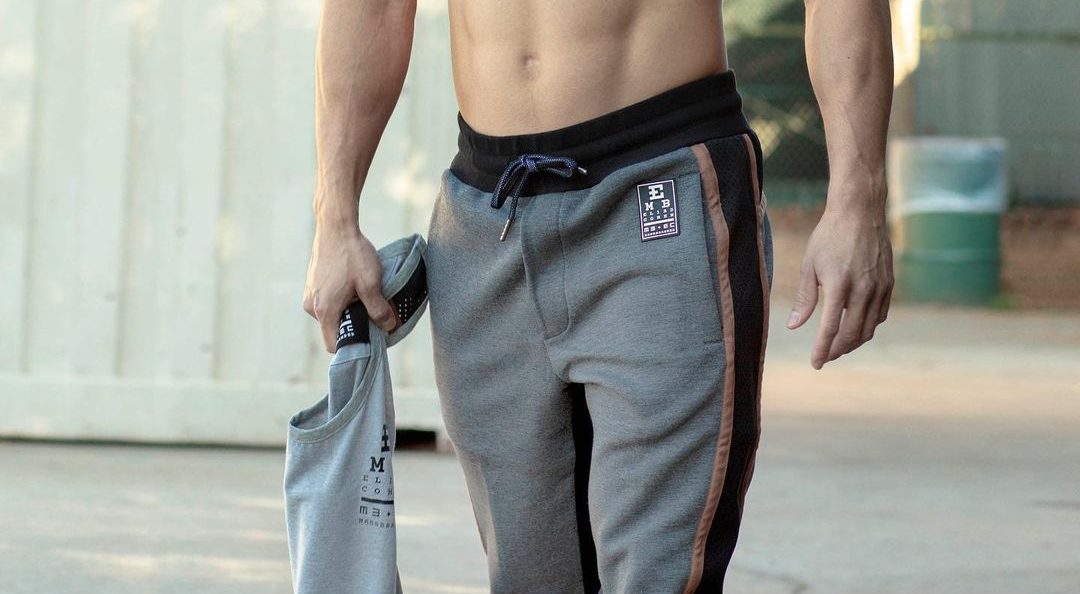 Credit: @mass_branded via Instagram
Women enjoy a man wearing joggers in the same way that men appreciate women wearing yoga pants. The workout gear connotes a man who keeps in shape, with the revealing outfit also being pleasing to the eye. Bonus points if you wear gray sweatpants… The reasons for which we'll leave to your imagination.
A smart belt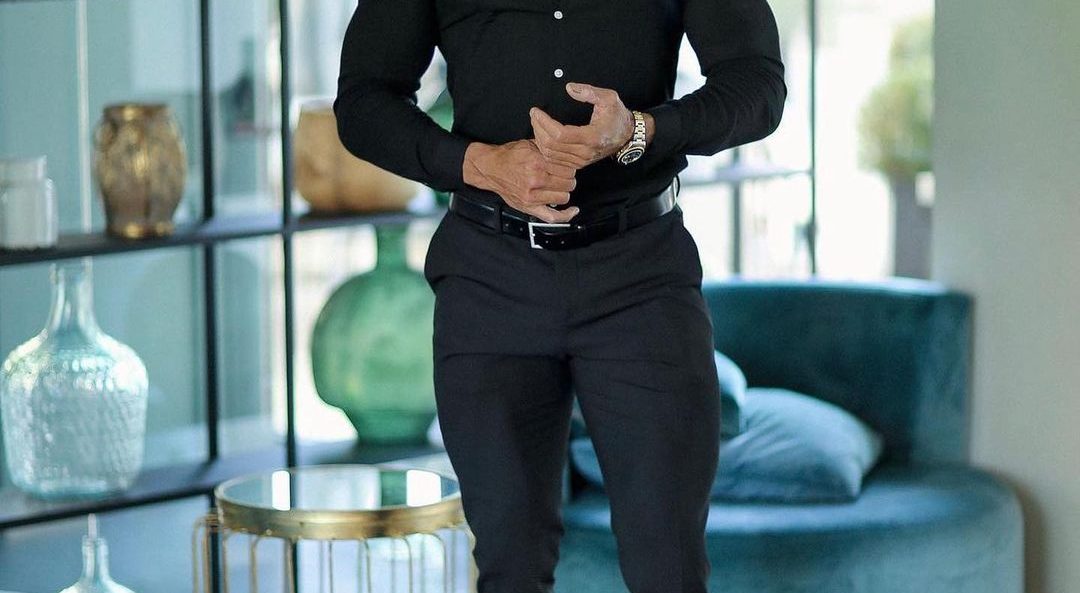 Credit: @fathersons_ via Instagram
It's the little things that make an outfit. Your choice of belt is just as important as your choice of shirt – if it doesn't match, the whole thing crumbles. Furthermore, you want to ensure that your belt is of top-notch quality – with no forced holes or cracks.
Scarves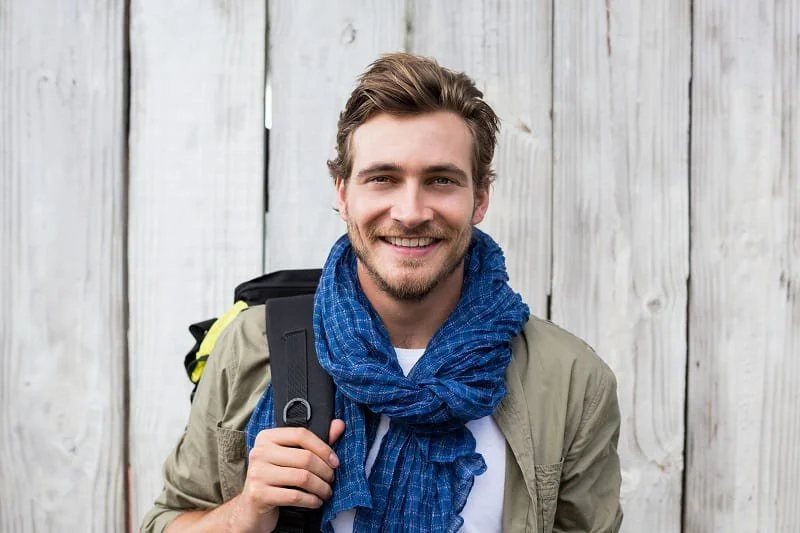 Credit: u/briancornwell via Reddit
Scarves are, for some reason, often seen as a sign of femininity. In the modern era, there's nothing wrong with a man who wants to keep himself warm. In fact, many women find a man who proudly wears the garment wildly attractive, displaying a more carefree, Bohemian vibe that kicks toxic masculinity to the curb.
Sneakers
Credit: @balthazarshoes via Instagram
You can't throw on any old pair of sneakers and call it a day. First and foremost, they have to be clean, without a mark or scuff in sight. Secondly, they have to match your outfit. White or black sneakers are the best option for this, as they complement almost any color combination.
Colors that match your eyes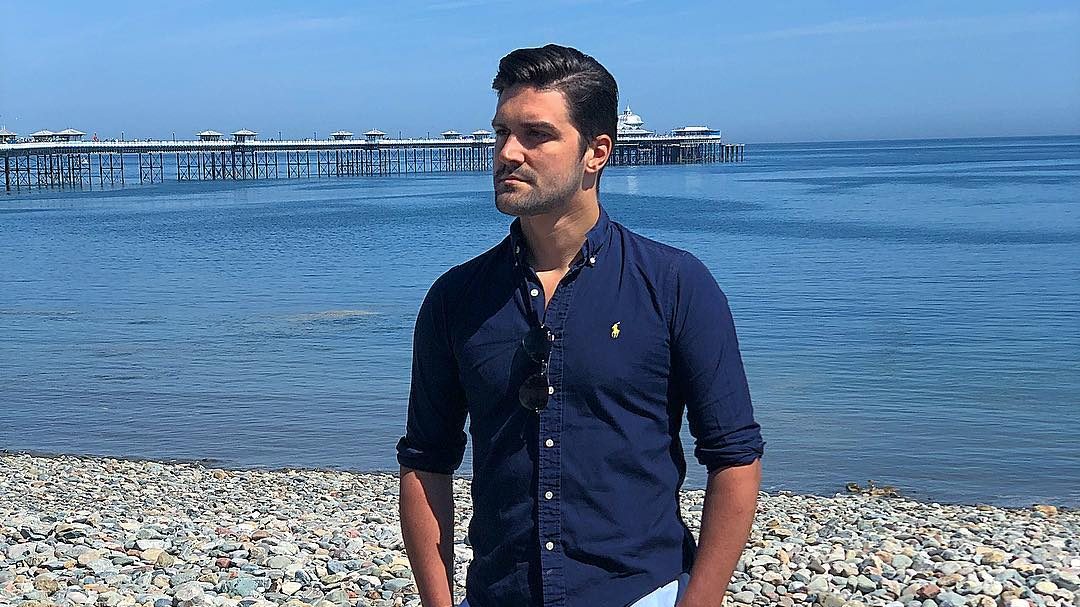 Credit: @chesterblogger via Instagram
The eyes are the window to the soul, or so they say. What better reason than to wear a shirt that reflects your eye color? Not only will it create a well-thought-out, cohesive outfit, but it'll result in many women getting lost in your smoldering gaze.
Boots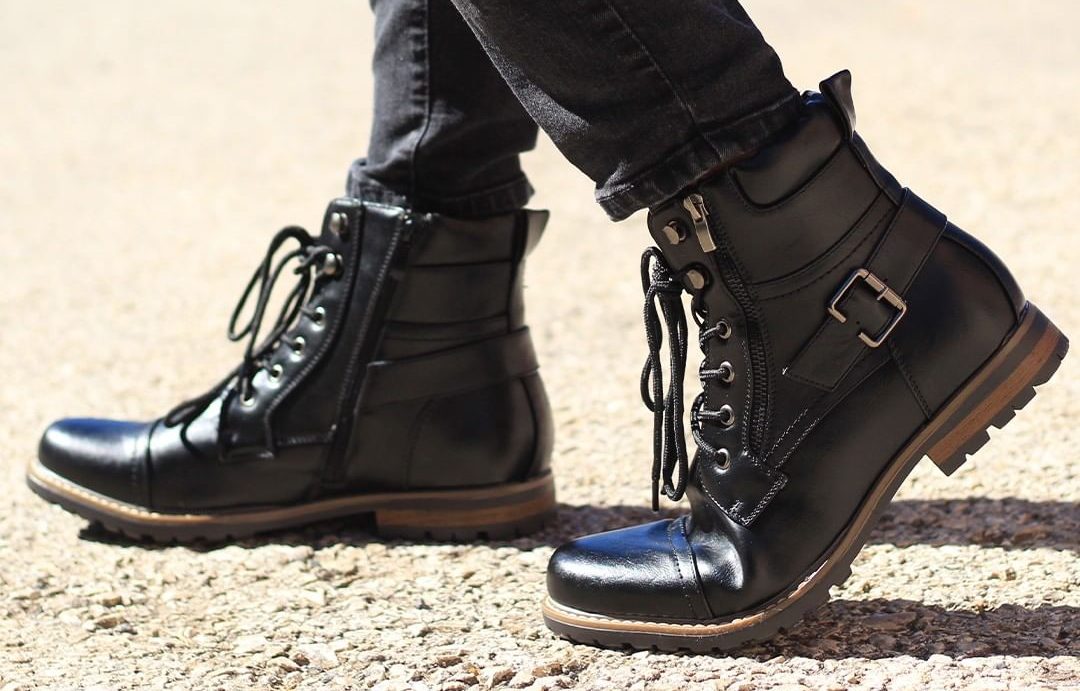 Credit: @brunomarcshoes via Instagram
Boots can help men that are on the shorter side, adding some height to their frame. They're also a great way to unabashedly show off your masculinity, a feat that many women find extremely alluring. Ensure that your boots are always kept clean and are in tip-top condition.
Beanies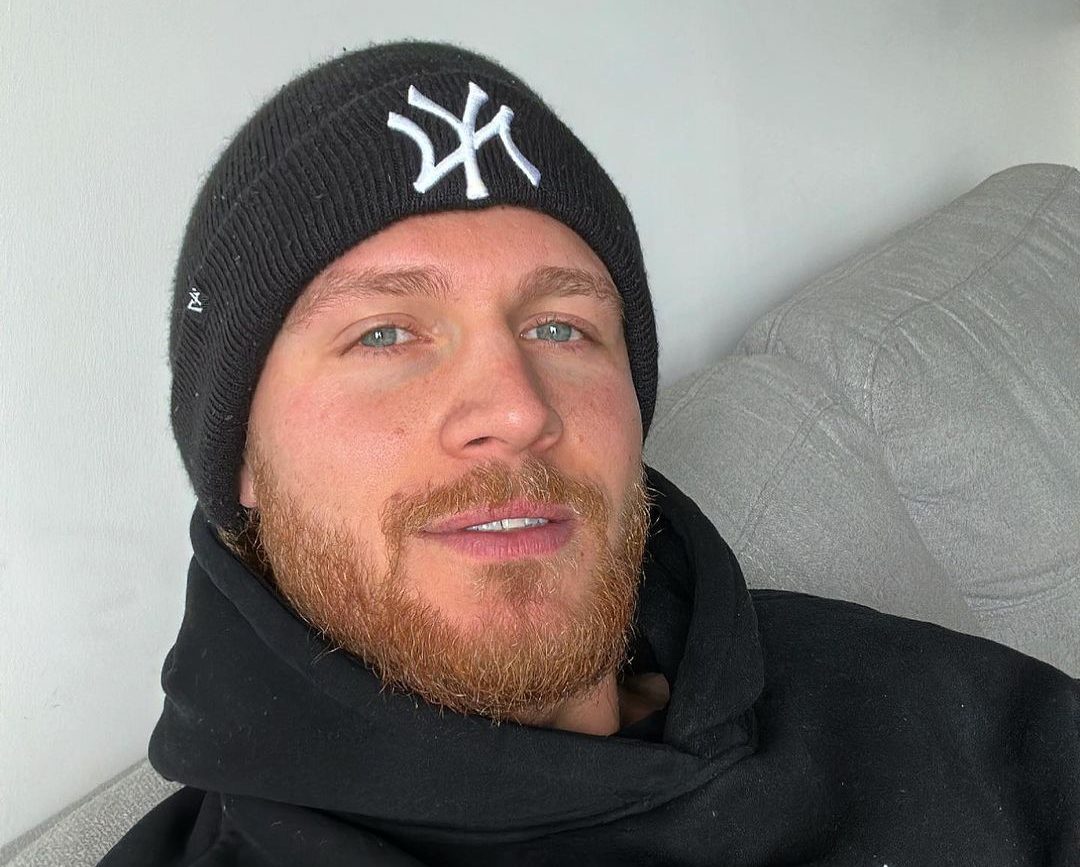 Credit: @jaxon_human via Instagram
If you're a down-to-earth kind of guy, consider wearing a beanie hat. It showcases a man who's laid back and relaxed, which some women eagerly seek. Beanies are also a fantastic way to hide any particularly stubborn bad hair days, making them a multi-functional garment.
Rings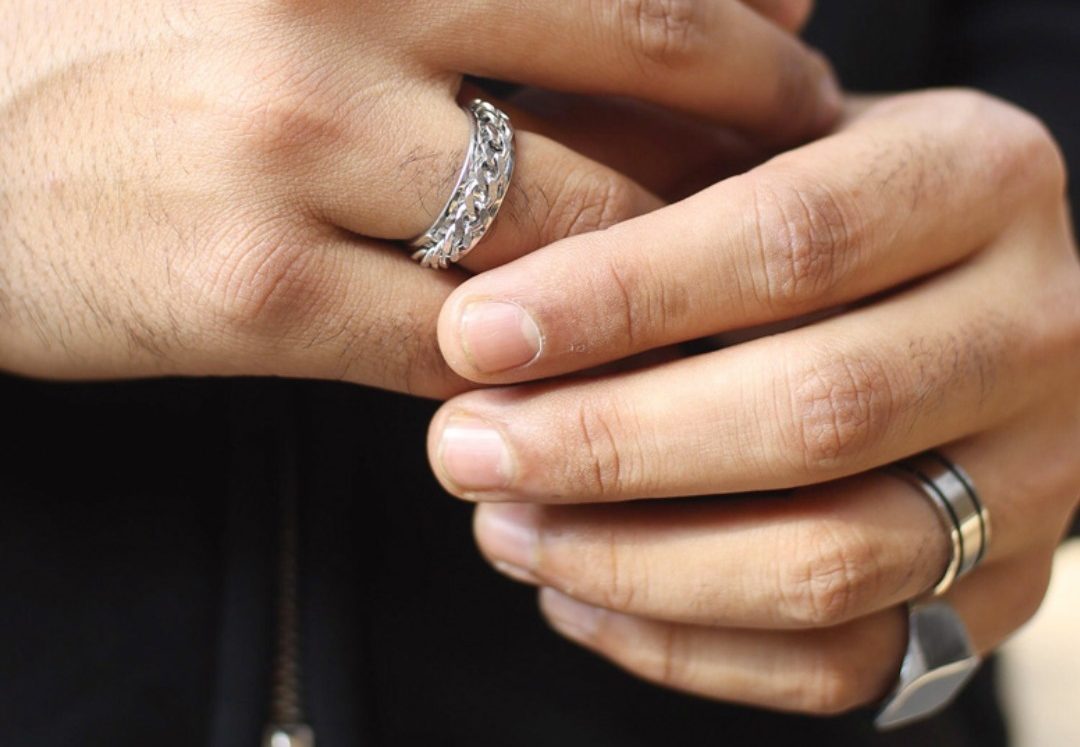 Credit: @powerlookofficial via Instagram
Don't be under the false belief that rings are only for women (or wedding bands). Donning some rings can help to show off different sides of your personality, setting you aside from the crowd. Just make sure that you purchase high-quality rings to prevent any nasty finger stains.
Rolled-up sleeves
Credit: @chesterblogger via Instagram
Rolled-up sleeves go back to the days when men only partook in physical labor. Although times have changed, the alluring connotation of a man that's hard at work is still attractive to this day. Rolling up your sleeves can also help to add some definition to your look, showing a bit of skin.
Necklaces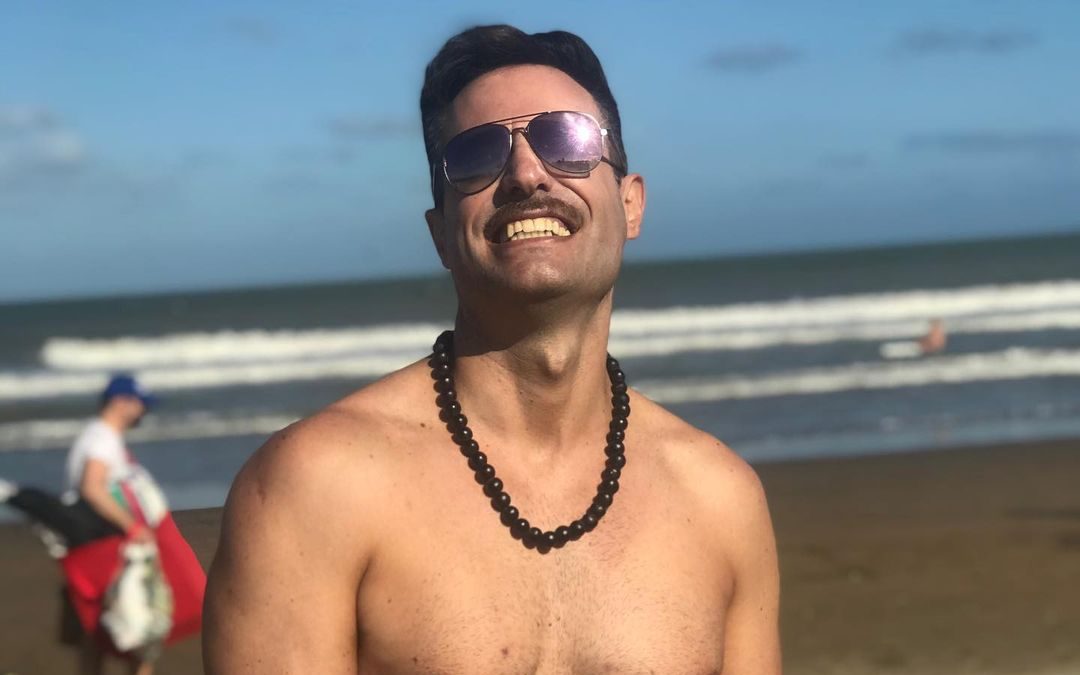 Credit: @conclavedeclau via Instagram
Wearing a necklace shows that you aren't afraid to accessorize, leaving outdated notions of gender to fall by the wayside. Whatever necklace you choose should reflect your personality. If you're dependable, opt for something plain. If you're on the quirky side, wear a chunky, eye-catching piece. Whatever you choose, a necklace will ensure that all eyes are on you.
A hoodie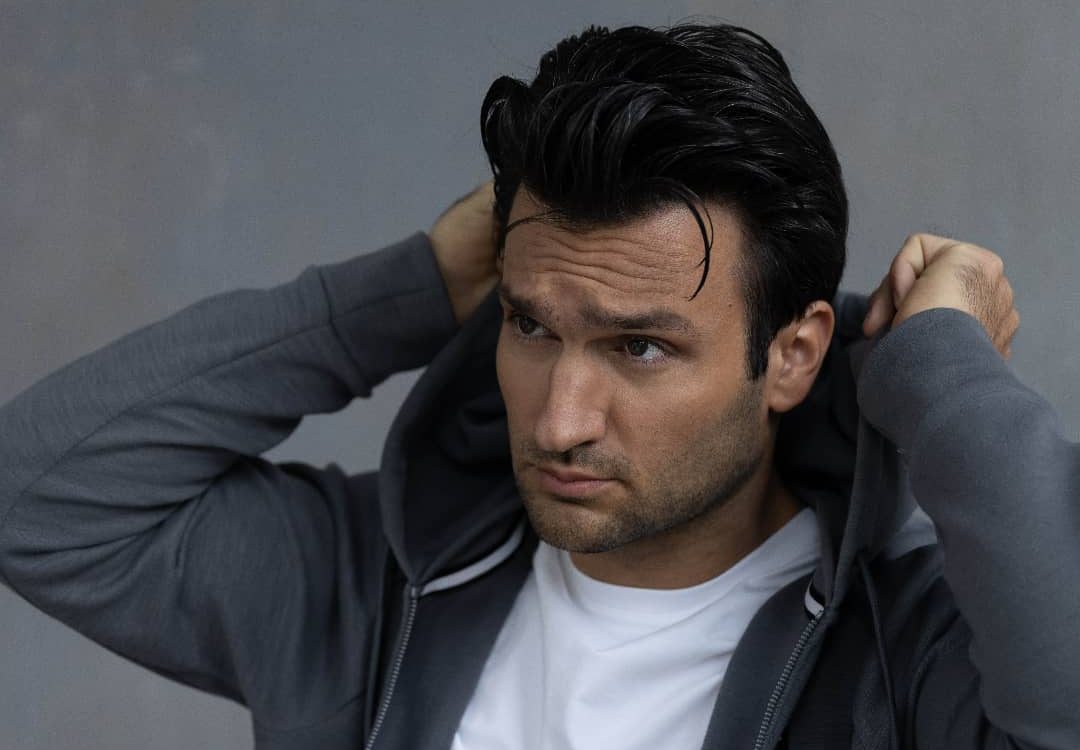 Credit: @borismartinovic via Instagram
A hoodie is a classic piece for a man who leads a simple, laid-back lifestyle. As long as it's in good condition, a hoodie is always a safe bet to grab before you head out of the door. Besides, there's nothing a girl loves more than to steal their man's hoodie, immersing themselves in his scent.
Bracelets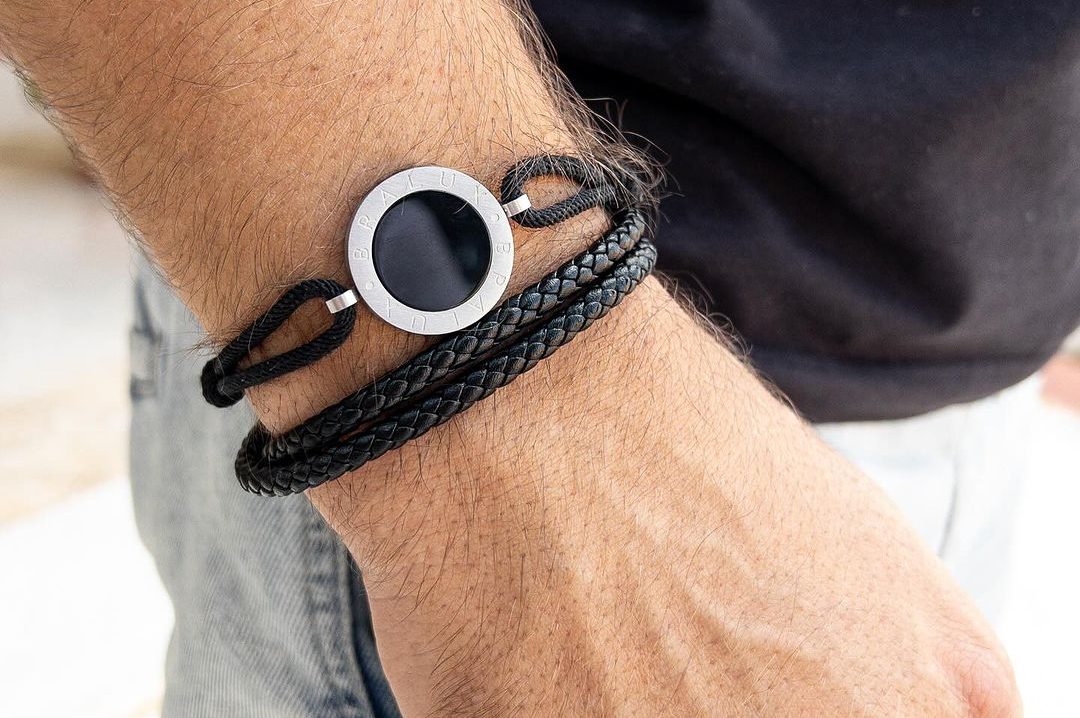 Credit: @braluxofficial via Instagram
No, we're not talking about those festival wristbands that you refuse to take off. What women truly love is a man who wears a smart bracelet, showing off his free-spirited side. Don't overdo it – one or two bracelets is enough to show that you're a man who isn't afraid to go against the norm.
Black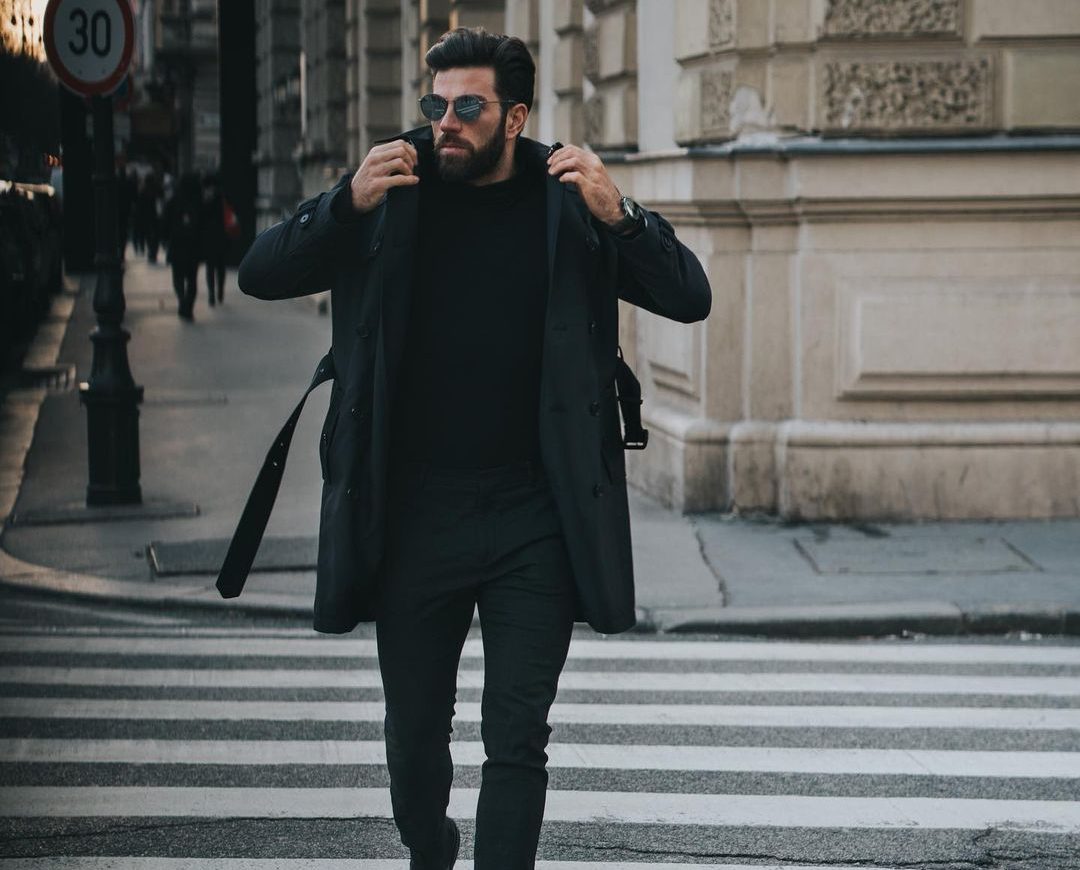 Credit: @david_zalka via Instagram
Wearing black is essentially a cheat sheet for fashion. The color goes with anything and everything, there's never a short supply of clothes sheathed in the shade, and it can have slimming, toning effects – so what's not to love? A black tee and a pair of black jeans is always a safe bet.
Bow ties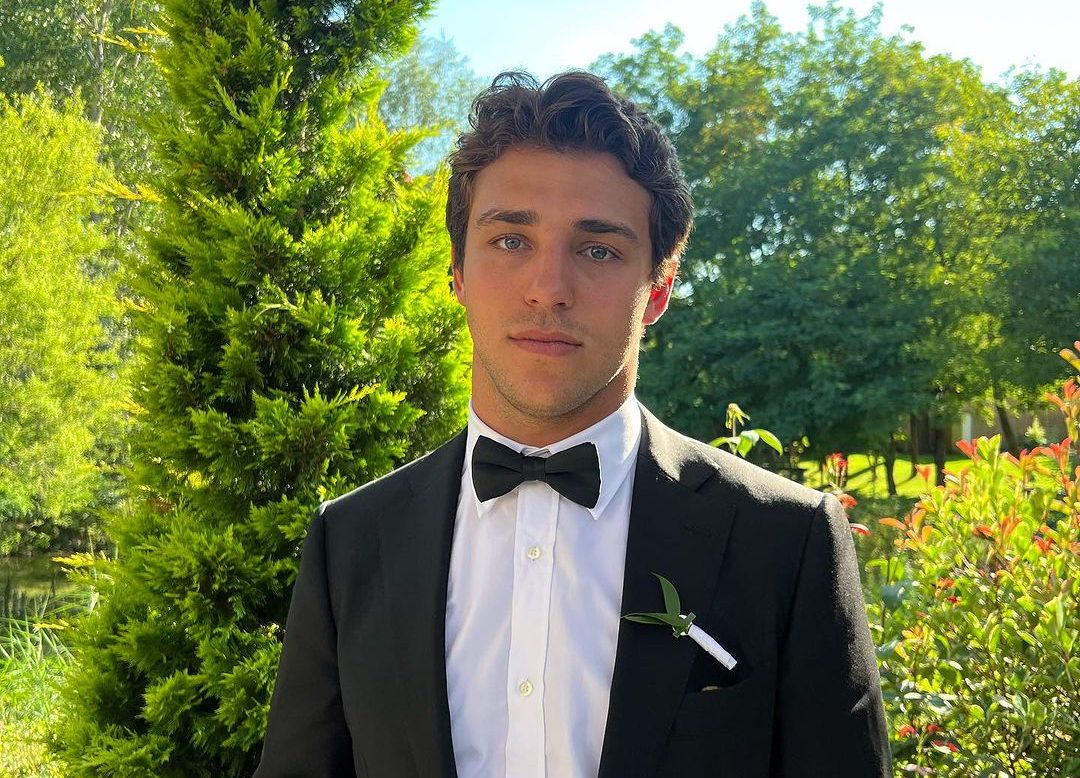 Credit: @tannerzagarino via Instagram
If you've got a quirky personality, reflect it with your fashion choices! Your outfit is the first impression people get from you, after all. Bow ties show a man who isn't afraid to experiment with his fashion options, while still looking sleek, sharp, and professional.
Turtleneck sweaters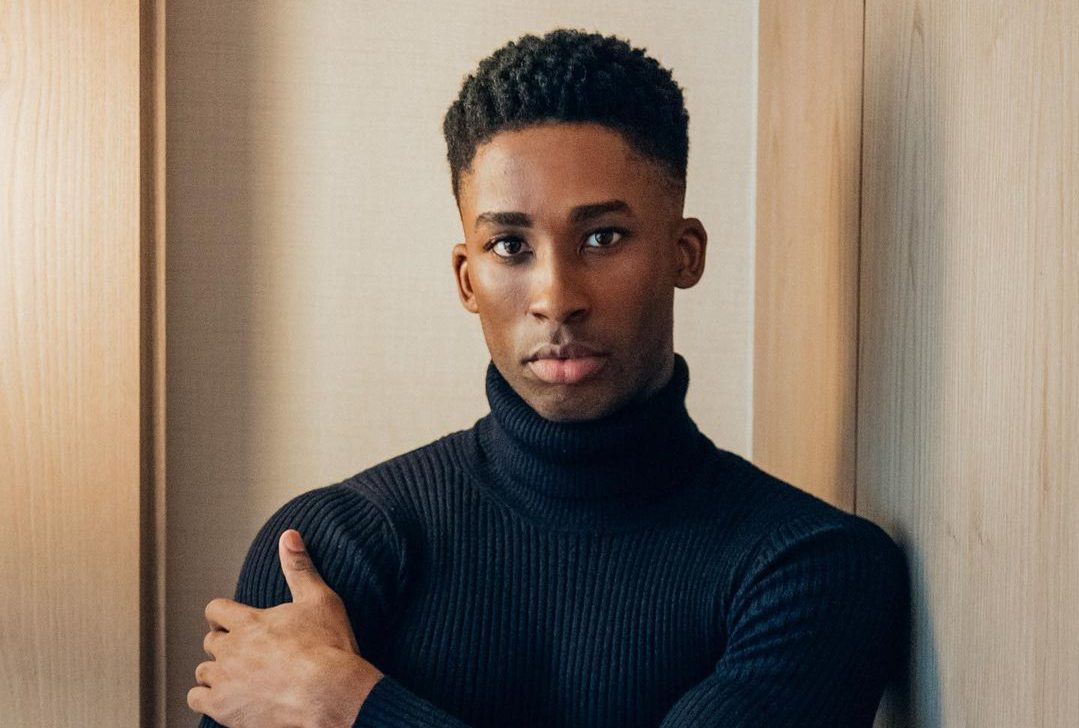 Credit: @jordanshawuk via Instagram
For chilly fall evenings, turtlenecks are the perfect fashion choice. These pieces of clothing elongate your face and your figure, creating a more appealing silhouette, all while making your jawline look more defined. Slip on a turtleneck, and women will be fawning over you in no time.
Chains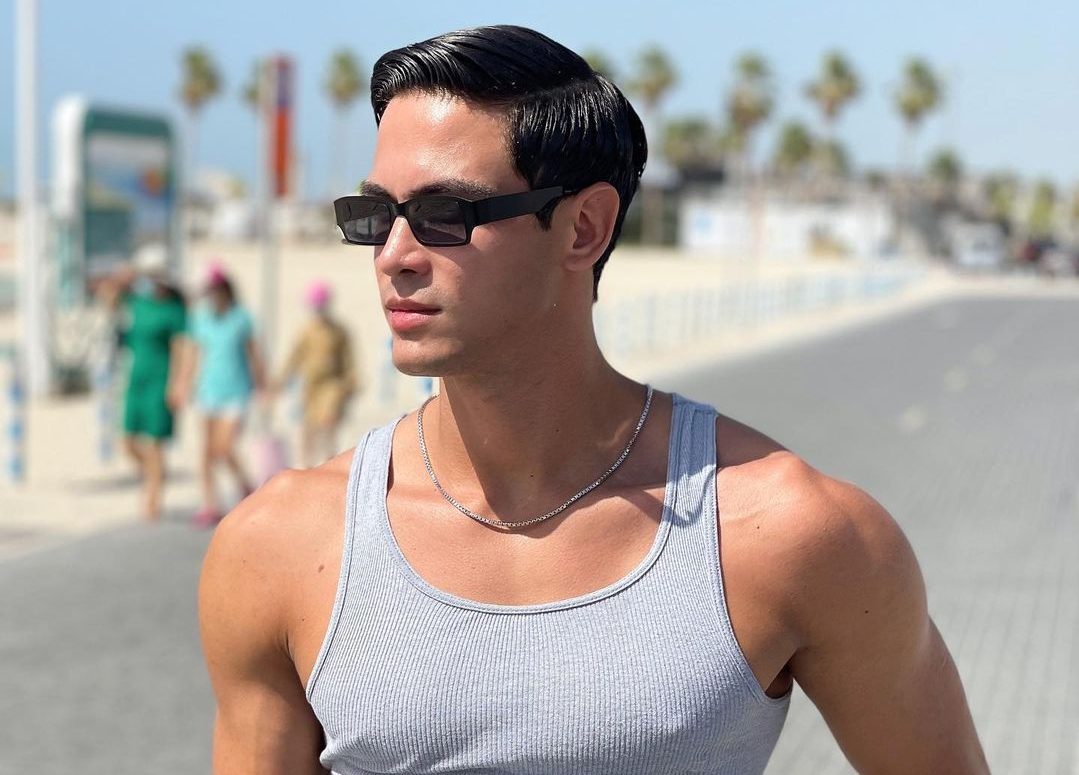 Credit: @edwardpihi via Instagram
There's a reason chains have been in fashion for many decades. The way that they catch the light immediately ensures that all eyes are on you, transforming you into the center of attention. Essentially, chains are a tool that's used to show yourself off in a subtle manner.
Varsity jackets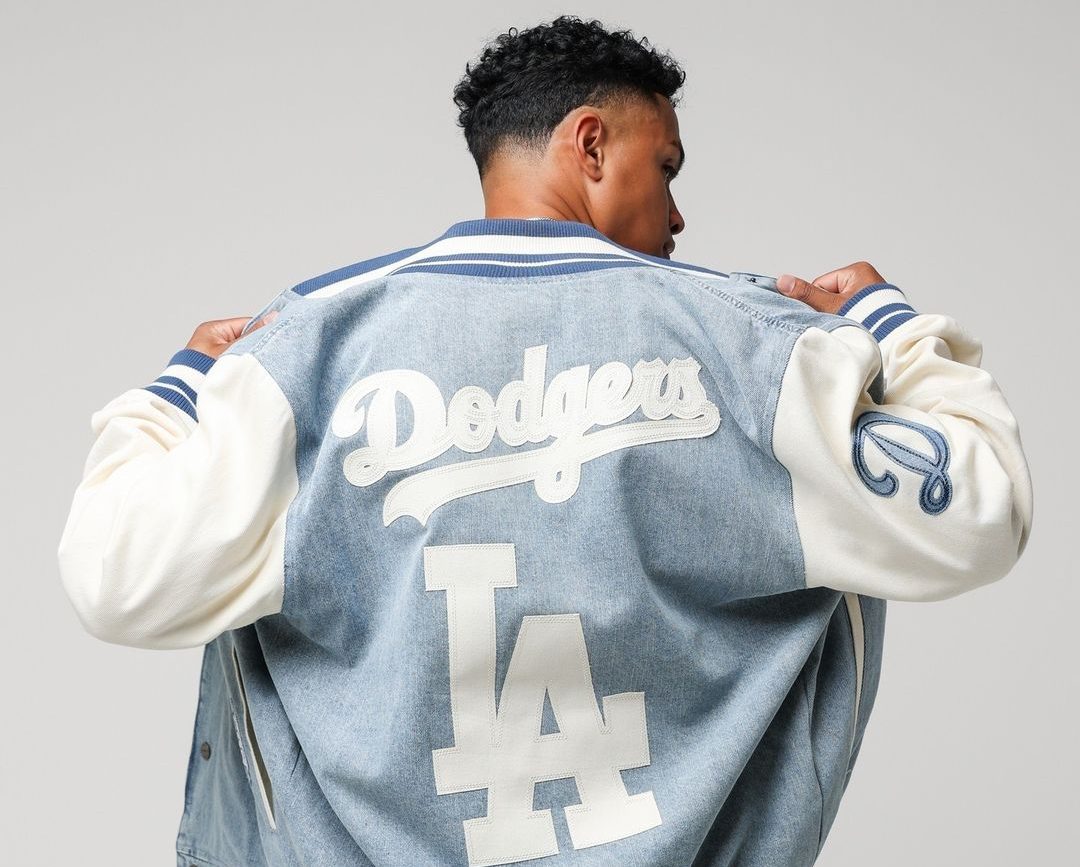 Credit: @culturekings via Instagram
Women love men who wear this type of jacket. The garments hold connotations of a sporty jock, depicting someone who's active and in shape. Better still, a Varsity jacket can be added to any outfit, granting a touch of street style to an otherwise bland look.
Glasses
Credit: @tylertennn via Instagram
There are some benefits to being born with subpar vision – one of them is the fact that you get to don a pair of sexy glasses. A thick black frame paired with a strong jawline is enough to make most women hot under the collar, with the spectacles drawing a particular focus to your dreamy eyes.
Cologne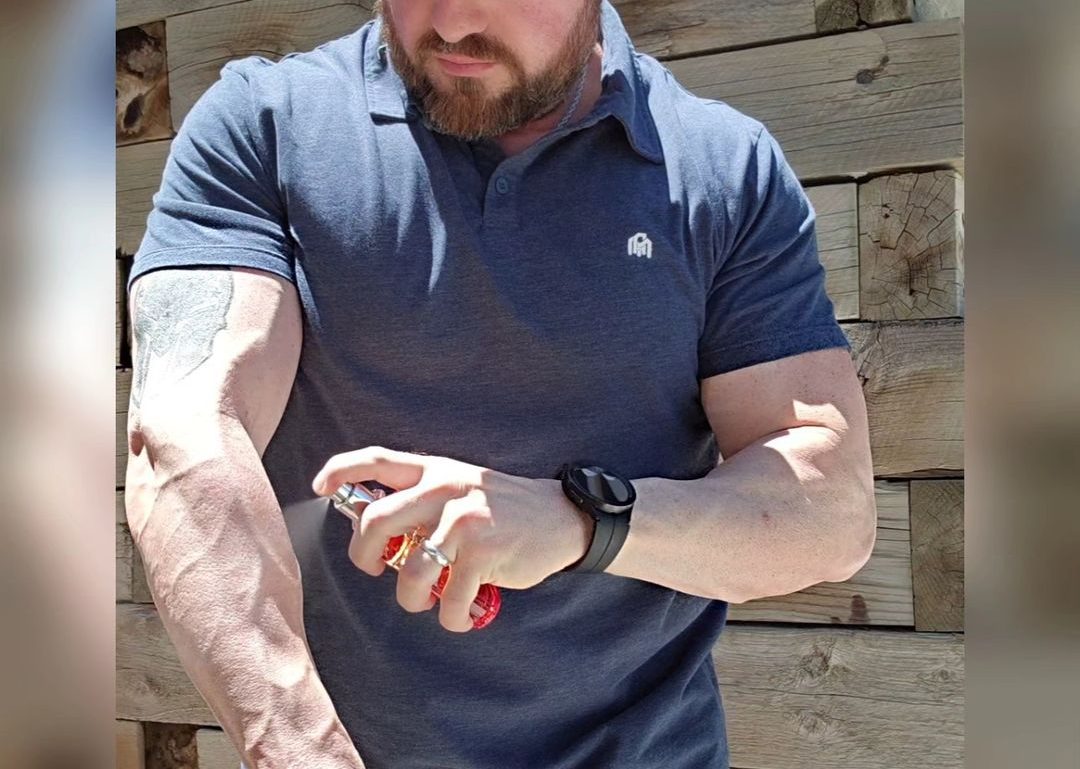 Credit: @tltg.reviews via Instagram
Be careful with this one. Many men make the same mistake, believing that the more they drench themselves in cologne, the more of a babe magnet they'll become. Unfortunately, too much spray can lead to a stifling scent, causing women to run in the opposite direction. Just a few squirts should suffice.
Piercings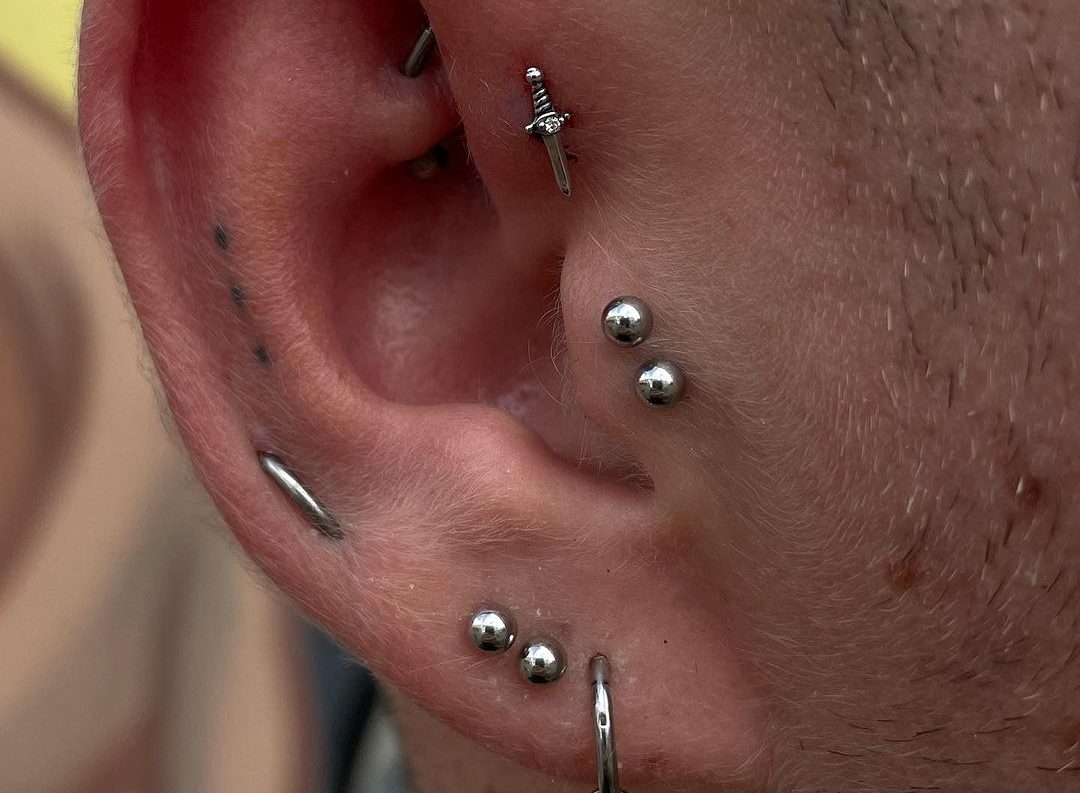 Credit: @jennyhallo13 via Instagram
Piercings are attractive to women who appreciate a man with an edge. If you've got an alternative sense of style, then piercings are a must – showing off your badass, rebellious personality. Women are naturally attracted to bad boys, making a few ear piercings a highly attractive feat.
Suspenders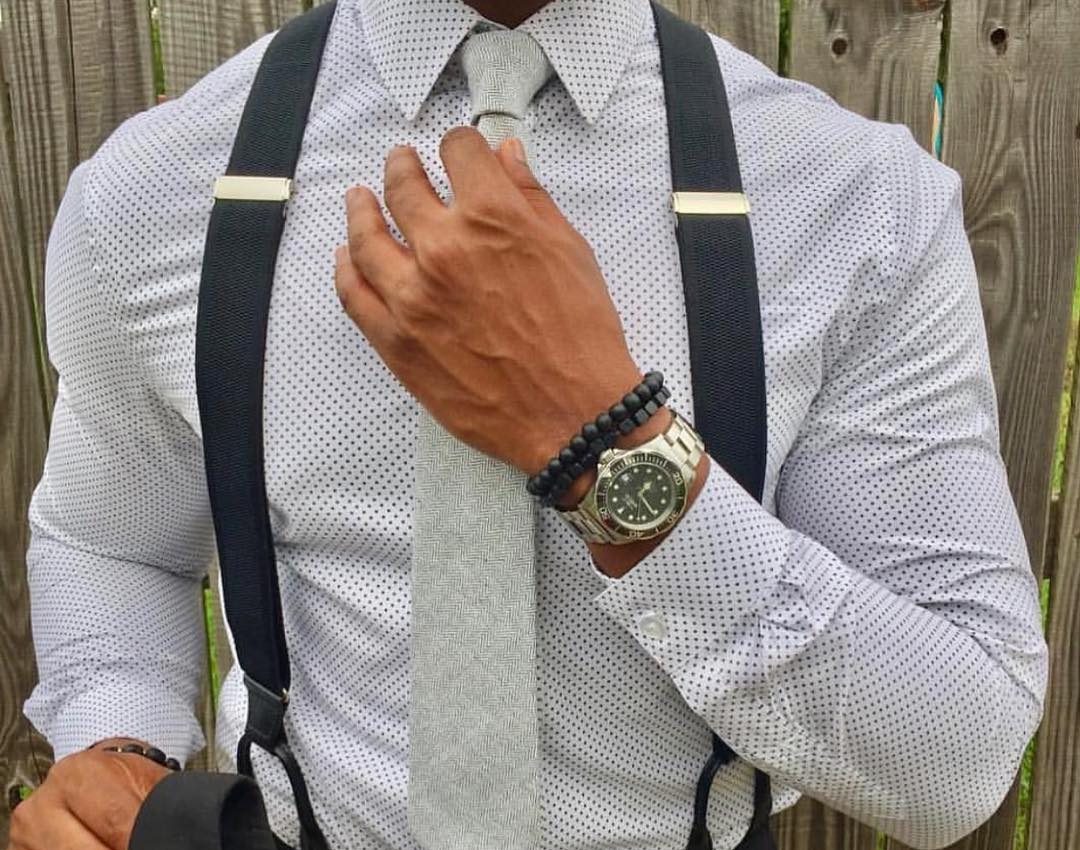 Credit: @punkmonsieur via Instagram
Although they were originally used as a way to hold up your pants, suspenders have become a fashion movement in their own right. Keeping everything in place, they can be used to show off your toned body, making you highly appealing to the eye. Combine a pair of suspenders with a bow tie, and you'll be the most attractive man in the room.
Guy-liner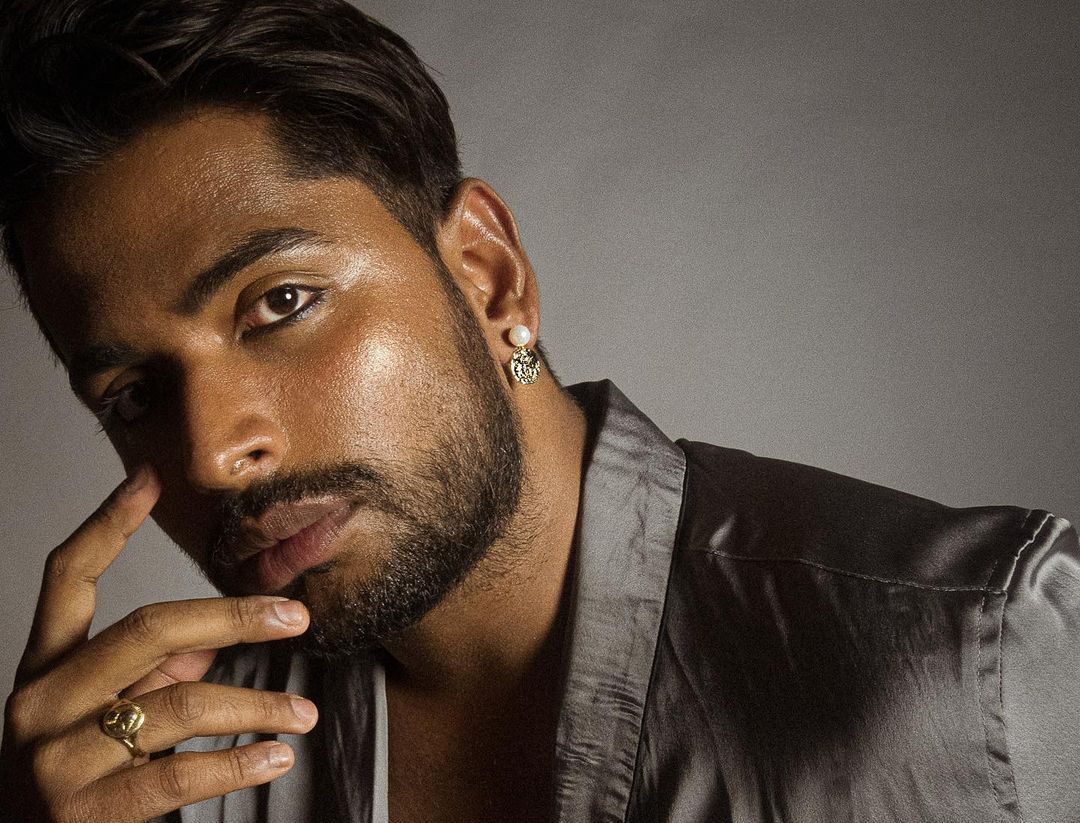 Credit: @adityamadiraju via Instagram
Makeup isn't exclusively for women – many men can confidently pull off wearing subtle shades of cosmetics. Putting on a touch of eyeliner can draw many women to you, as they'll feel safe and comfortable in your presence, while feeling attracted to your mysterious, quirky side.
A baseball cap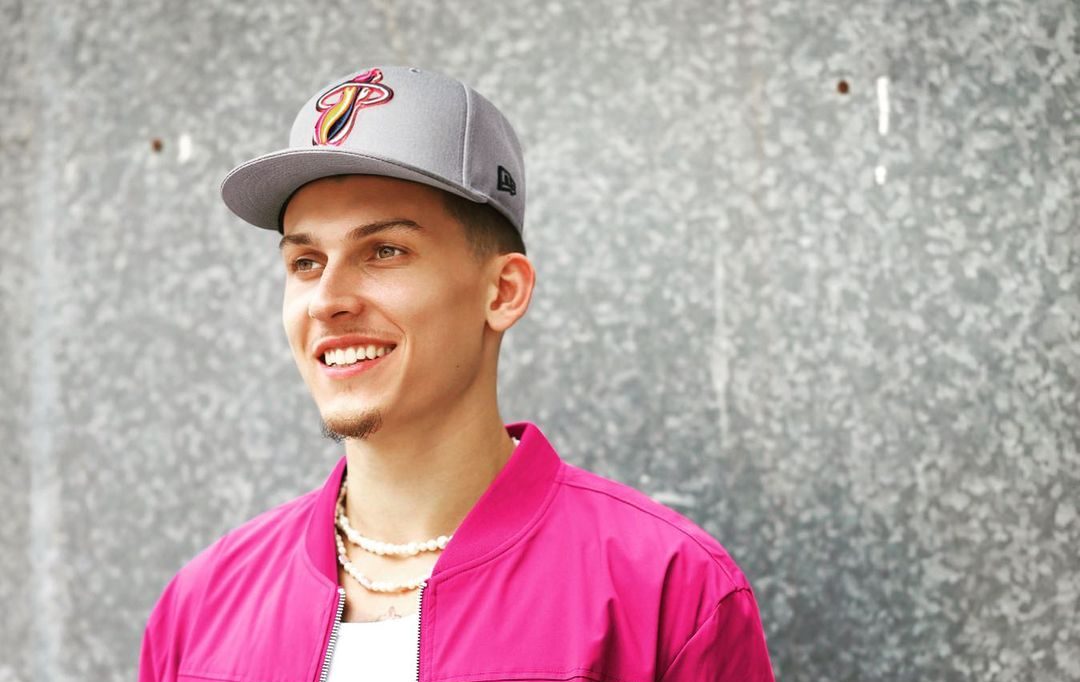 Credit: @nolimitherro via Instagram
A baseball cap is often an underrated fashion choice. Not a shabby, faded hat – but a fresh, crisp cap that can serve as the focal point of your outfit. The masculine item can help to frame your face, add height to your frame, and make you seem more relatable and down-to-earth.
A plain white tee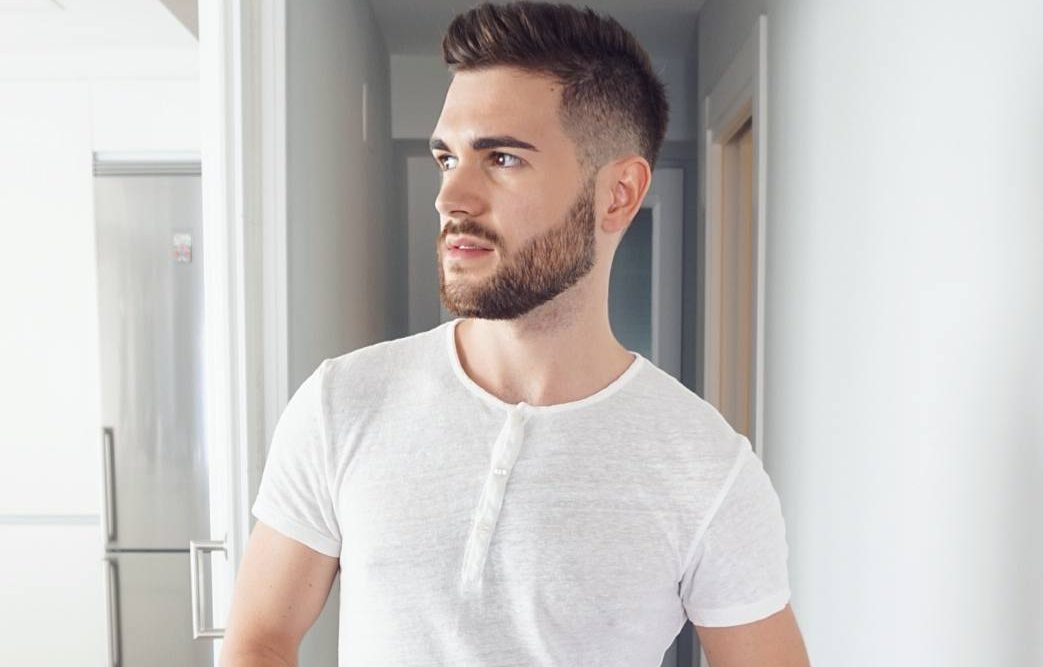 Credit: @alexanderap94 via Instagram
A plain white tee can be one of the most impactful items in your closet. The striking white color goes with pretty much any other garment, while the light shades help to bring out the color of your eyes. Just ensure that the white tee truly is white, and not an off-shade of murky gray.
Tattoos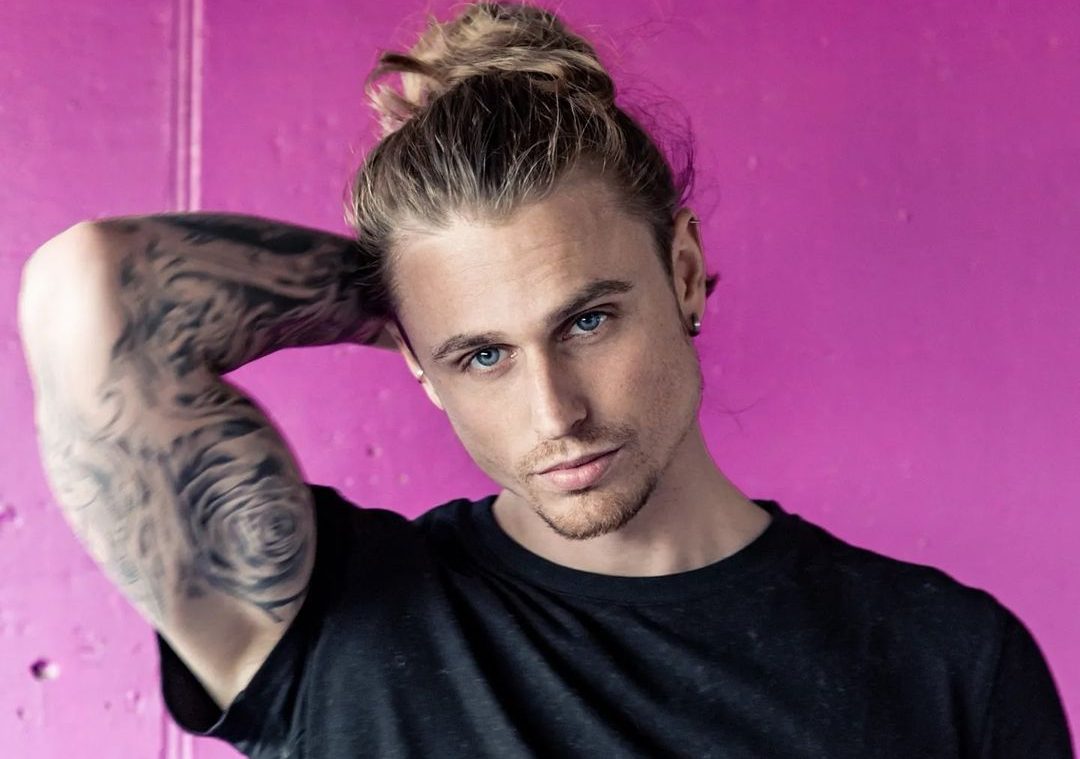 Credit: @hoffster_ via Instagram
A man drenched in ink is immediately attractive to many women. Whether that attractiveness is brought on by a full-on sleeve or a few dainty little splats of ink depends on the beholder's tastes. One thing's for sure, though – there's never a shortage of women out there who love a tattooed man.