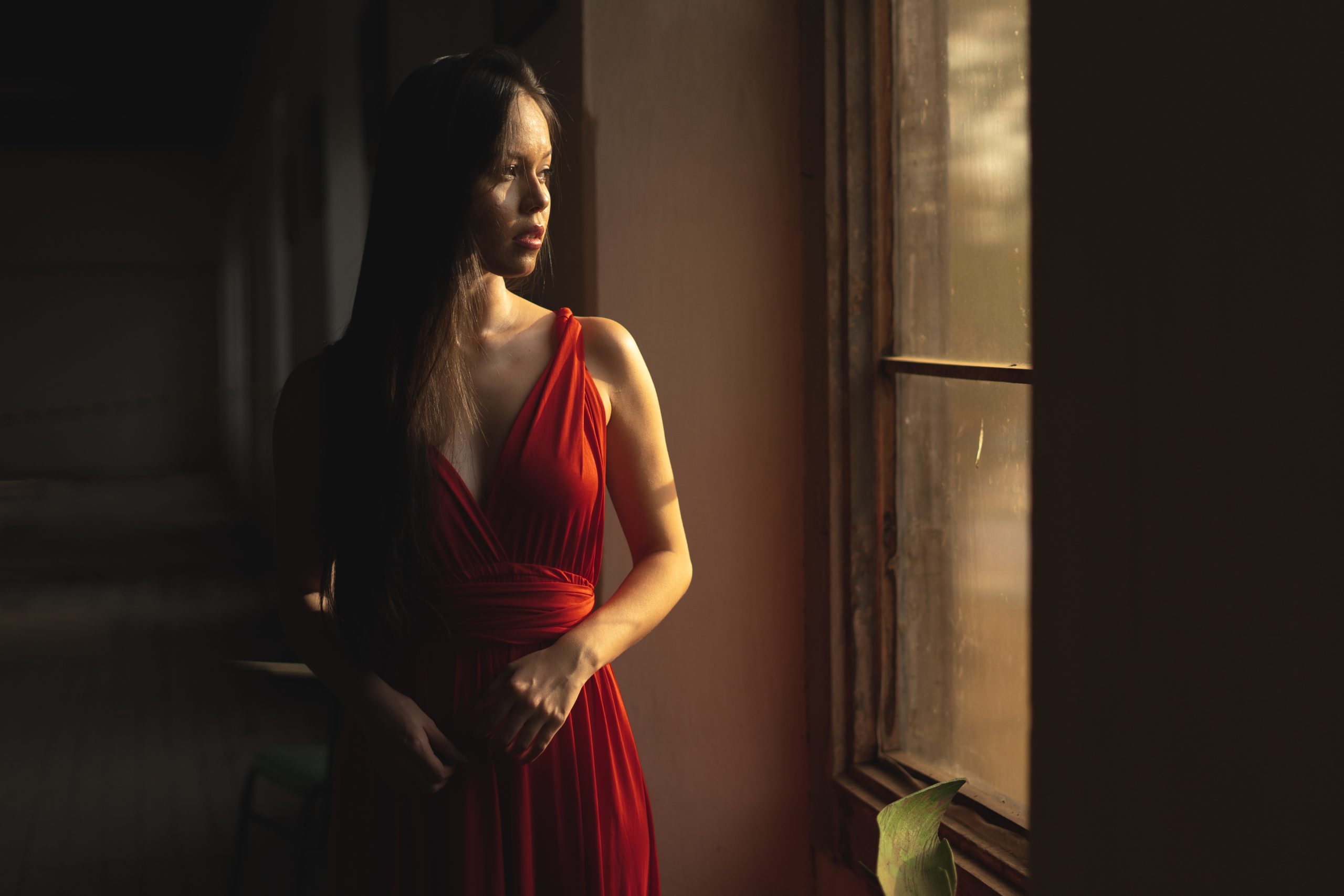 Credit: Bruno Salvadori via Pexels
Ladies love to dress for comfort, but they also like to leave the house looking a million dollars, and hopefully catch the eye of that hot guy in Starbucks. Choosing an outfit that appeals to men is a process that involves considering your choices carefully, and here are some of the clothing items women can wear that are sure to drive men wild:
Sundresses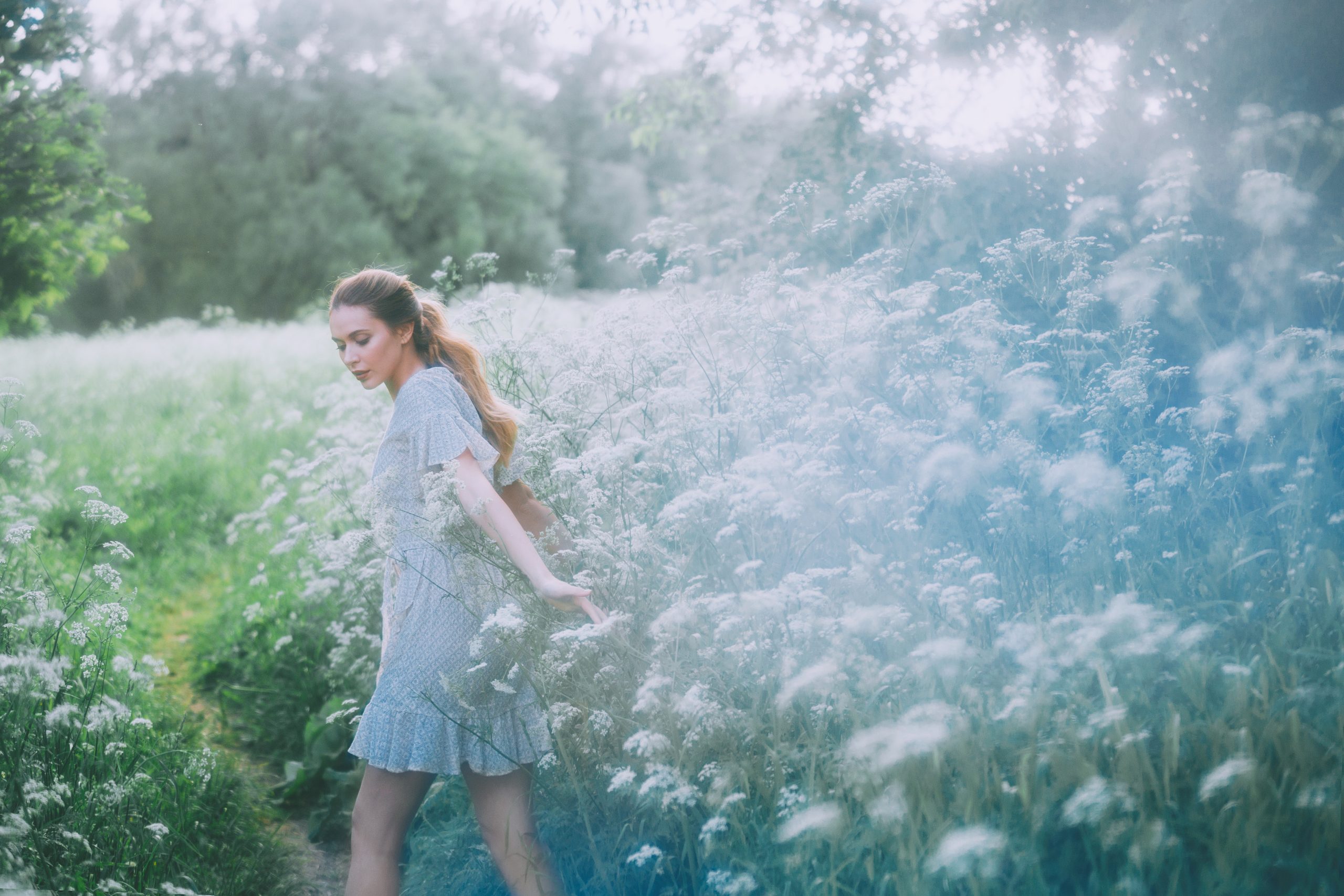 Credit: Maria Orlova via Pexels
The great thing about donning a sundress is that it is light and comfortable, as well as making you look elegant, classy, and laid back all at the same time. These dresses can accentuate the areas you want them to accentuate, and the wide range of colors and styles means they're perfect for helping you look great on any occasion.
High heels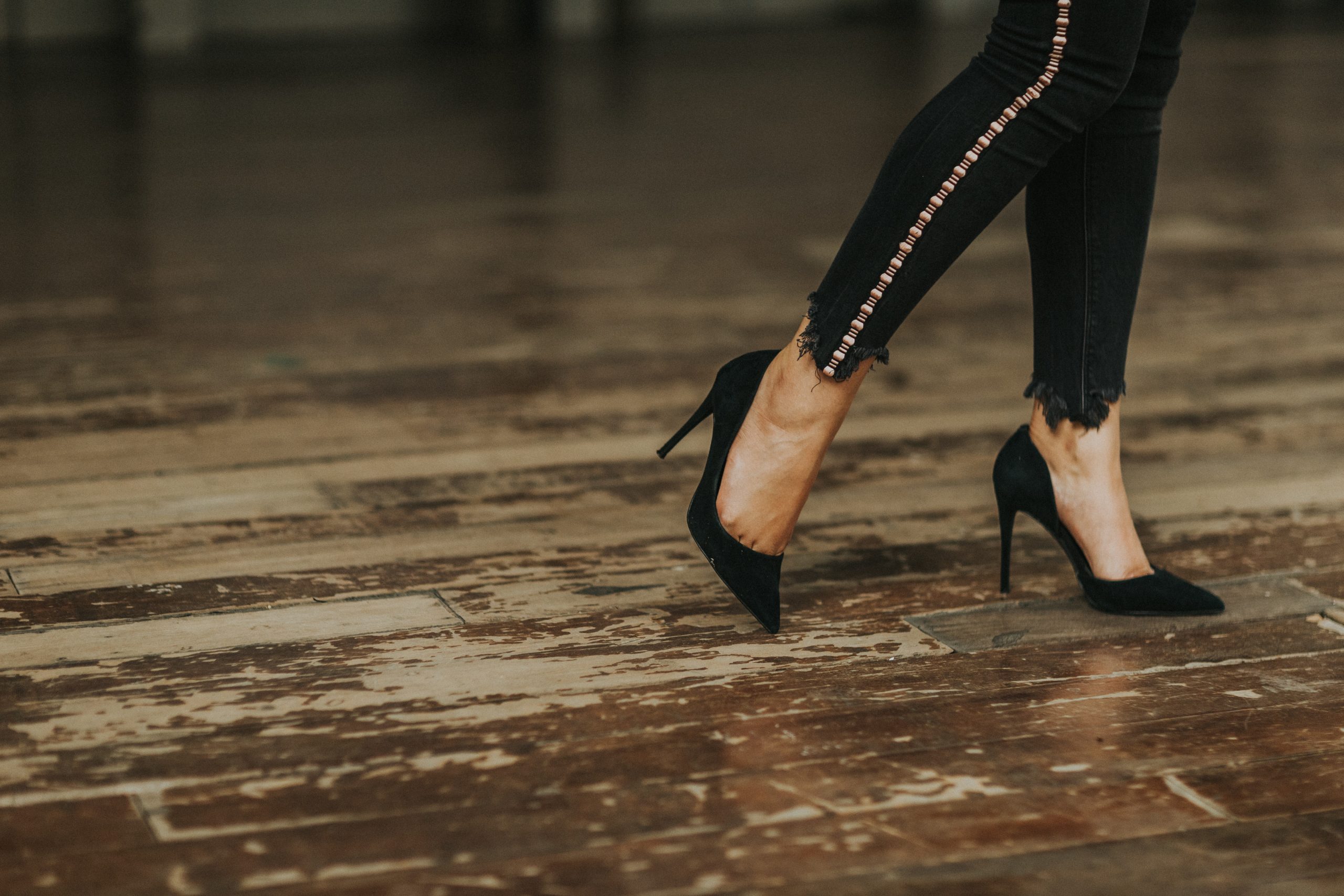 Credit: Luis Quintero via Pexels
The thing with high heels is that, as well as helping to make your legs look long and shapely, there is also just something very womanly and feminine about heels. This is something most men love! Studies also suggest that heels are attractive to men because they make a woman arch her back, which has connotations of confidence and triggers a primitive instinct for mating.
Shorts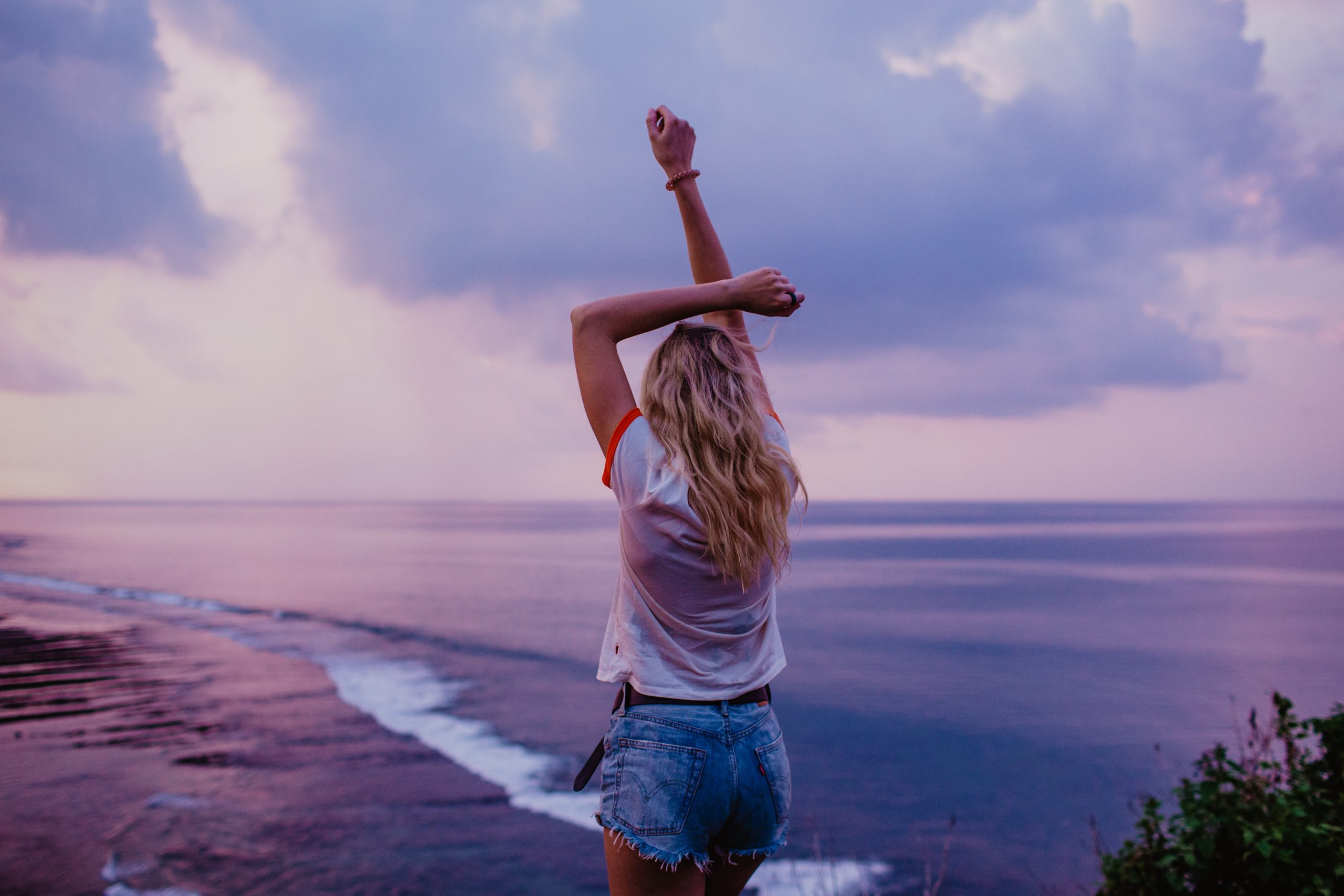 Credit: ROMAN ODINTSOV via Pexels
The thing with shorts is that they can be highly effective in attracting men, but you need to make sure you are choosing the right type for you. There are so many different styles out there, and some are possibly too revealing. You need to feel comfortable and confident wearing them in public – as this is what men love most!
Skinny jeans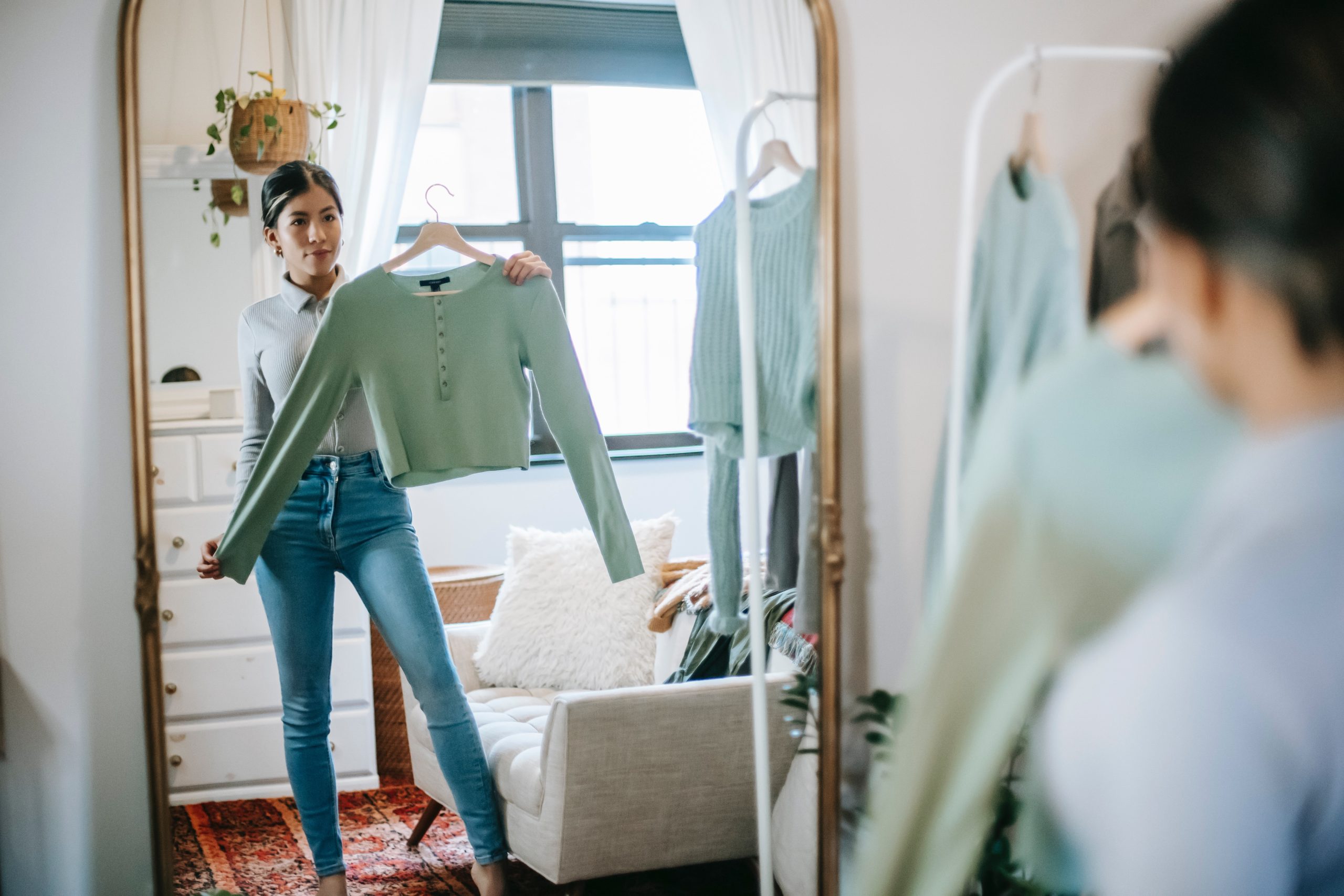 Credit: Liza Summer via Pexels
Jeans are great because they are versatile and can be used to complement any outfit – not to mention the fact they can enhance your curves and make your legs look longer. There's no need to overthink it here, jeans are a classic for a reason! They're timeless and continue to work well at driving men crazy.
Off the shoulder top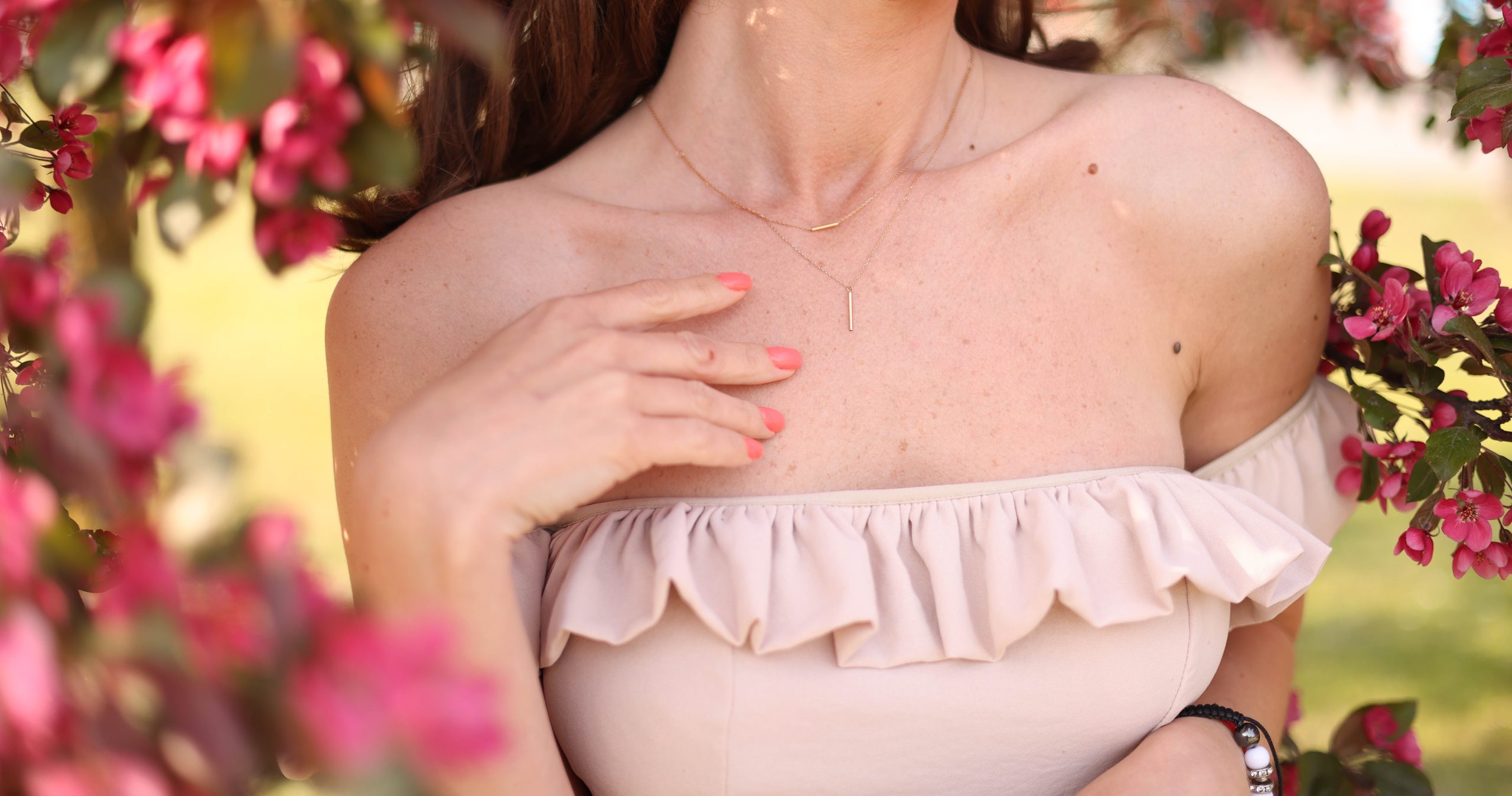 Credit: Valeria Boltneva via Pexels
This needs to be one of the go-to weapons in any woman's clothing arsenal, as it has so many advantages. Not only are off the shoulder tops comfortable and ideal for summer, they are also the perfect way to show a bit of skin in a tasteful and classy way, as well as demonstrating that you have a fun and adventurous side.
Glasses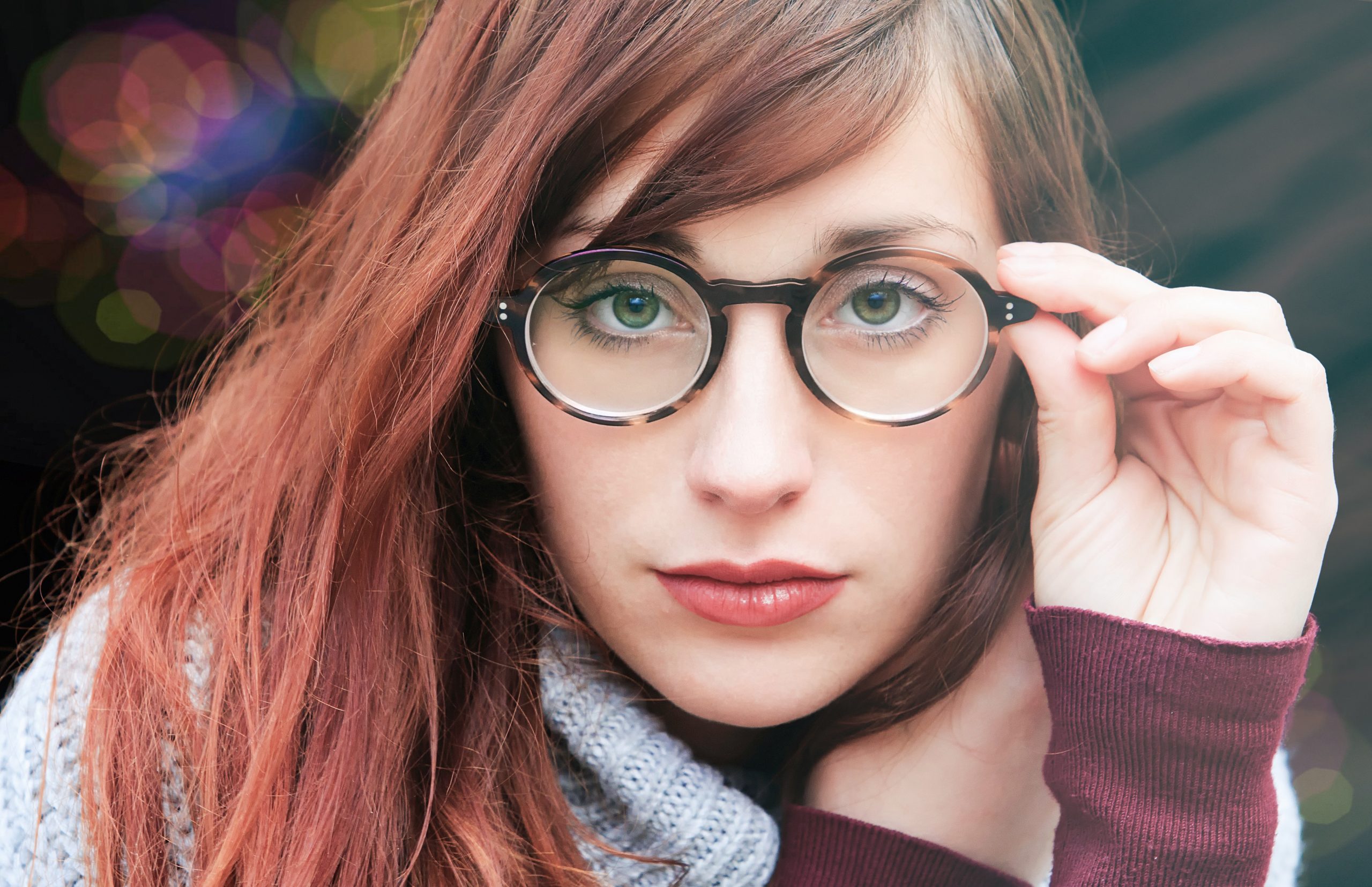 Credit: Nicola Giordano via Pexels
Yes, believe it or not, men like the "nerd look." Glasses on a woman have long been held up as a sign of attractiveness for men – one of the reasons for this is that they simply make you stand out more. Glasses evoke intelligence and mystery, as well as drawing attention to the eyes – all elements that drive guys wild!
Pencil skirt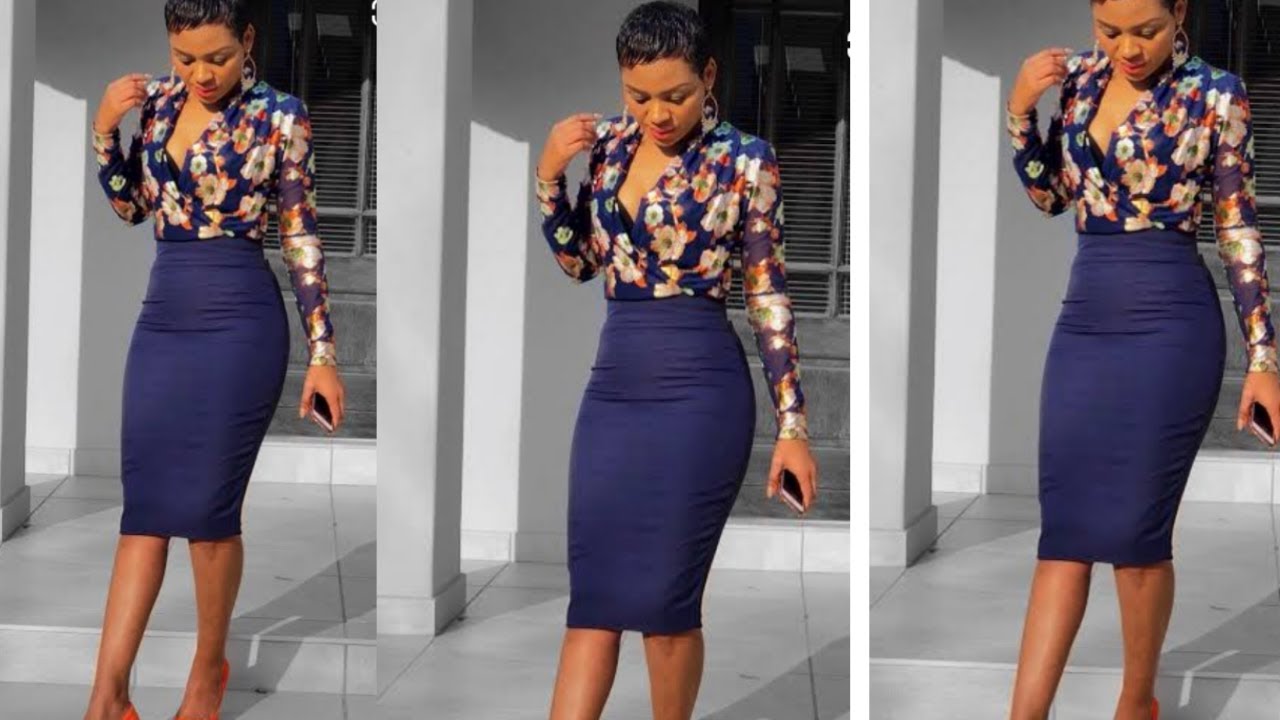 Credit: Emily Peace via YouTube
This just in… the pencil skirt is one of the key items of clothing for driving men wild these days! It helps give you an hourglass figure, as well as representing power and assertiveness. Try combining this with a blazer and it could be game over! Tight, figure hugging, and effortlessly hot, pencil skirts are a firm favorite with guys everywhere.
Jumpsuits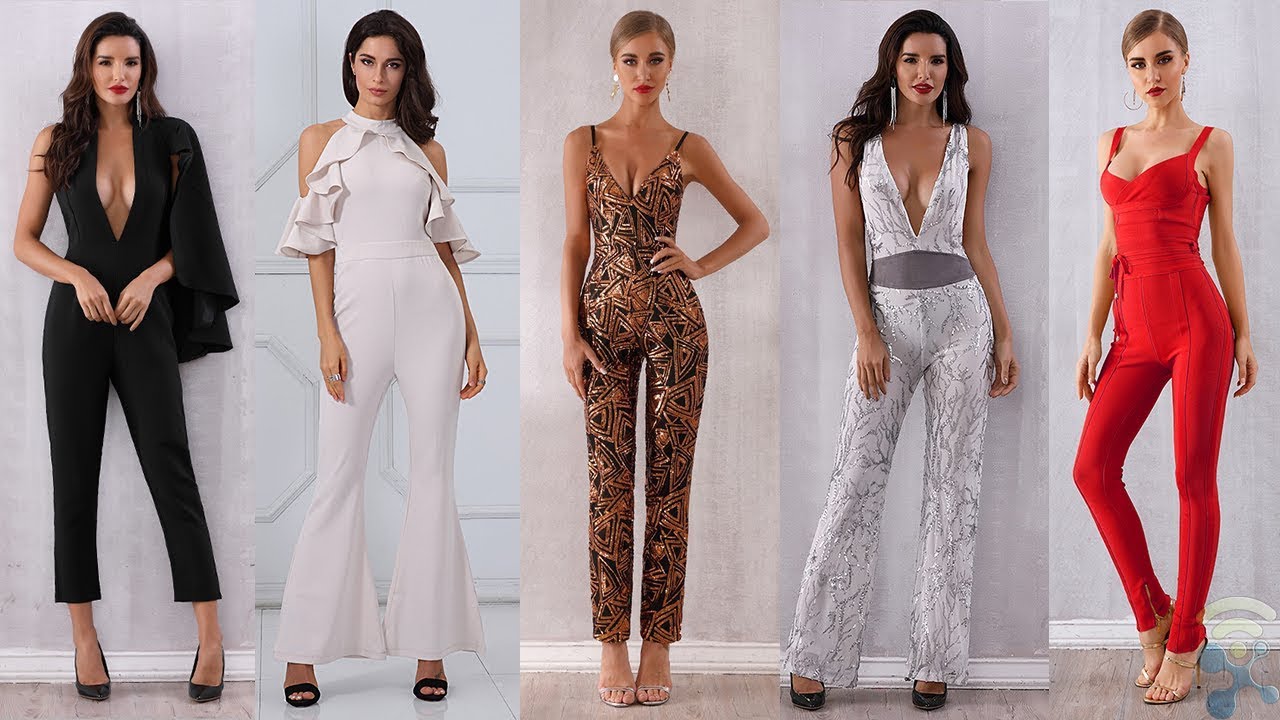 Credit: Best Reviews via YouTube
One of the biggest reasons jumpsuits appeal so much to men is because they can say so many different things about a woman. Playful and adventurous, mature and powerful, and everything in between, this is one of the key outfits to drive men wild. The fact they are so accessible and versatile makes them a wonderful choice, no matter your vibe.
Lace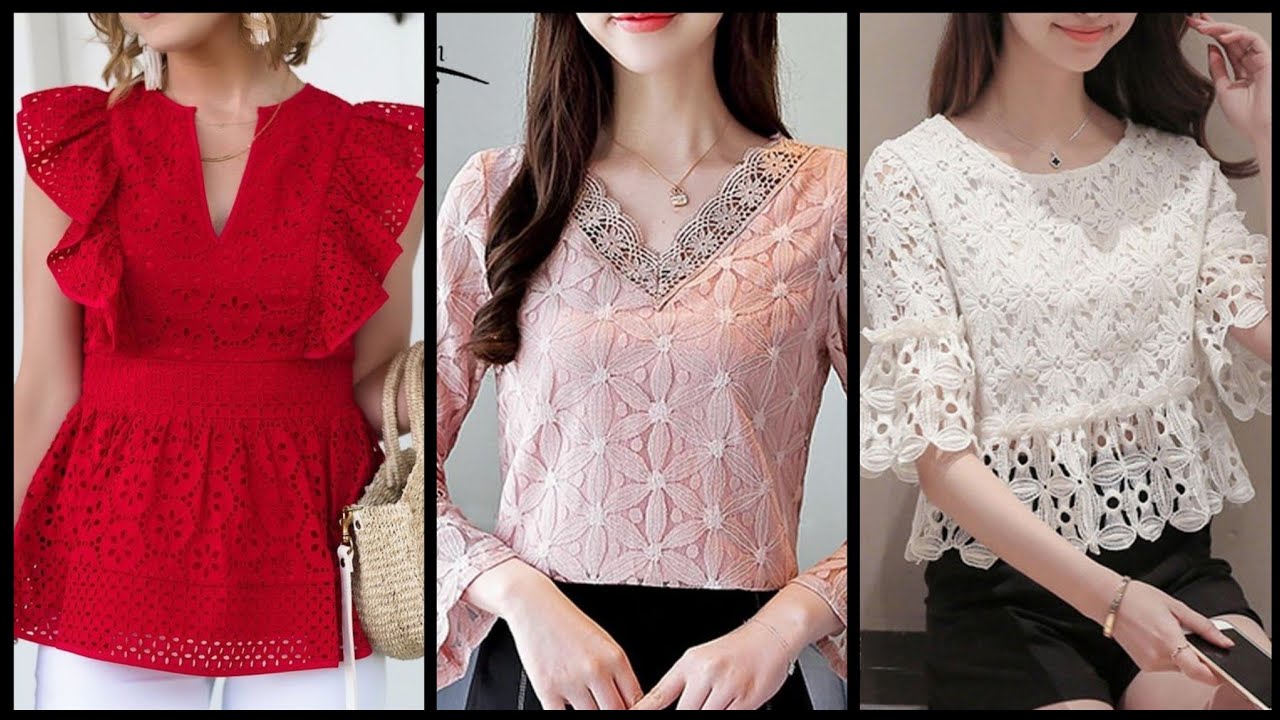 Credit: Hira Karamat Vlog via YouTube
Lace is just effortlessly sexy, classy, and a great way to enhance any outfit – it's not too bad for driving men wild either. Perhaps because of the connotations of racy lingerie, lace is viewed as being a more intimate material. Even though you can do it without exposing too much skin, this is likely to be one of the reasons men find it so alluring.
Backless tops or dresses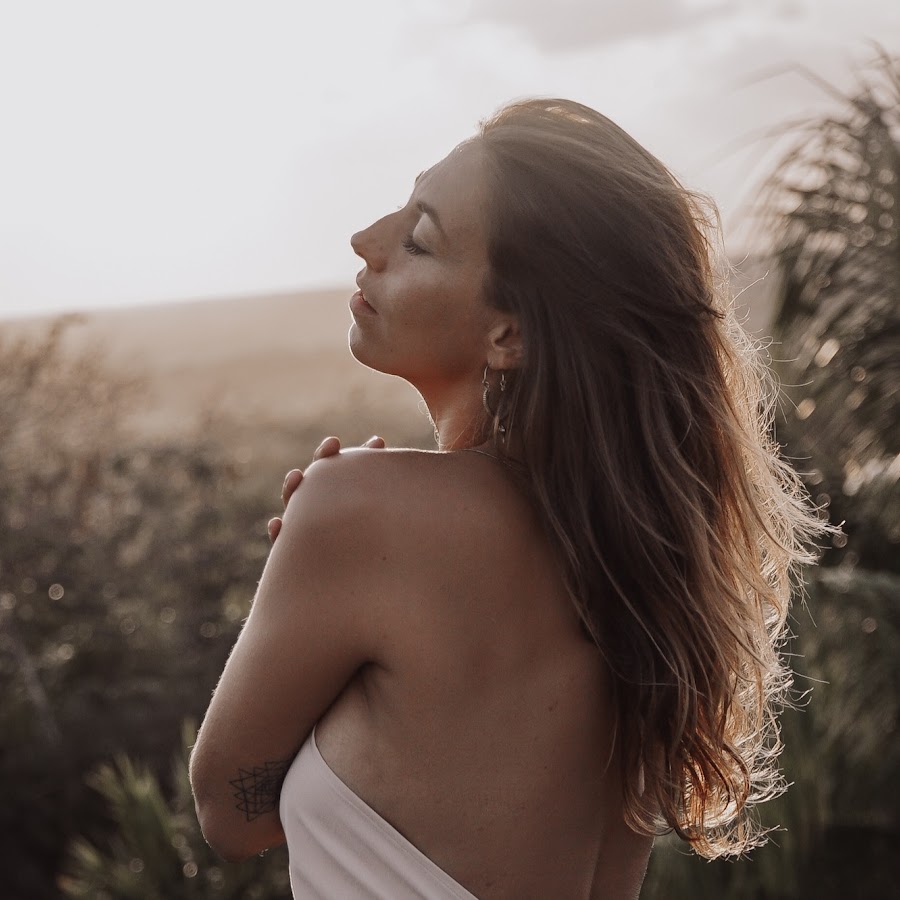 Creddit: Tanja Hirsch via YouTube
In a similar vein to off the shoulder tops, the backless option is great for making you look and feel more seductive and sensual. It also allows you to reveal skin in a classy and attractive way that is going to draw men to you, especially the curve of your lower back.
Anything red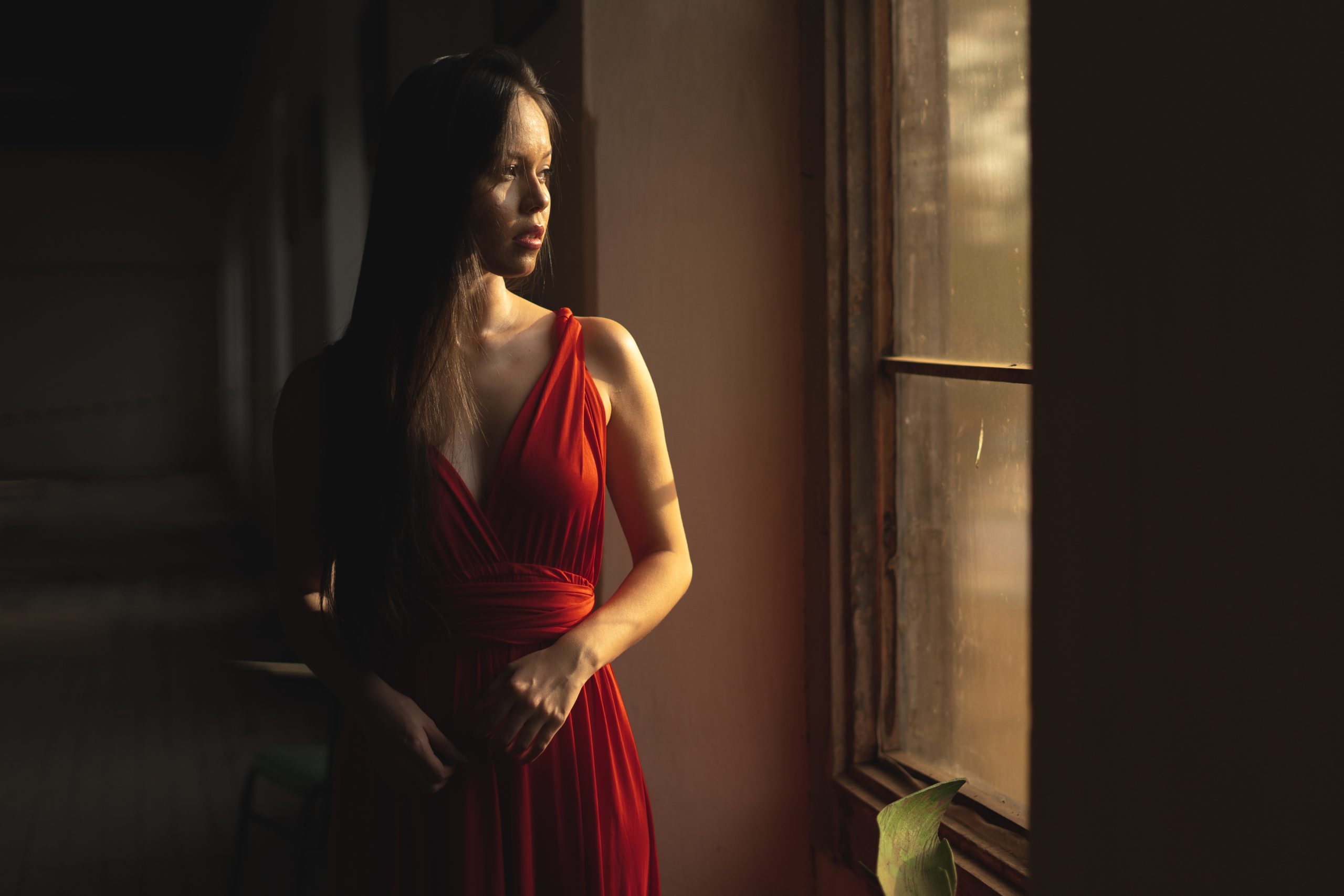 Credit: Bruno Salvadori via Pexels
Not only does red look gorgeous and seductive, there is a science behind why the color is so appealing. According to studies, red is the color that catches the attention of the human eye more than any other, whilst it's also associated with passion and energy. The perfect combination to get men completely besotted with you!
Leather jackets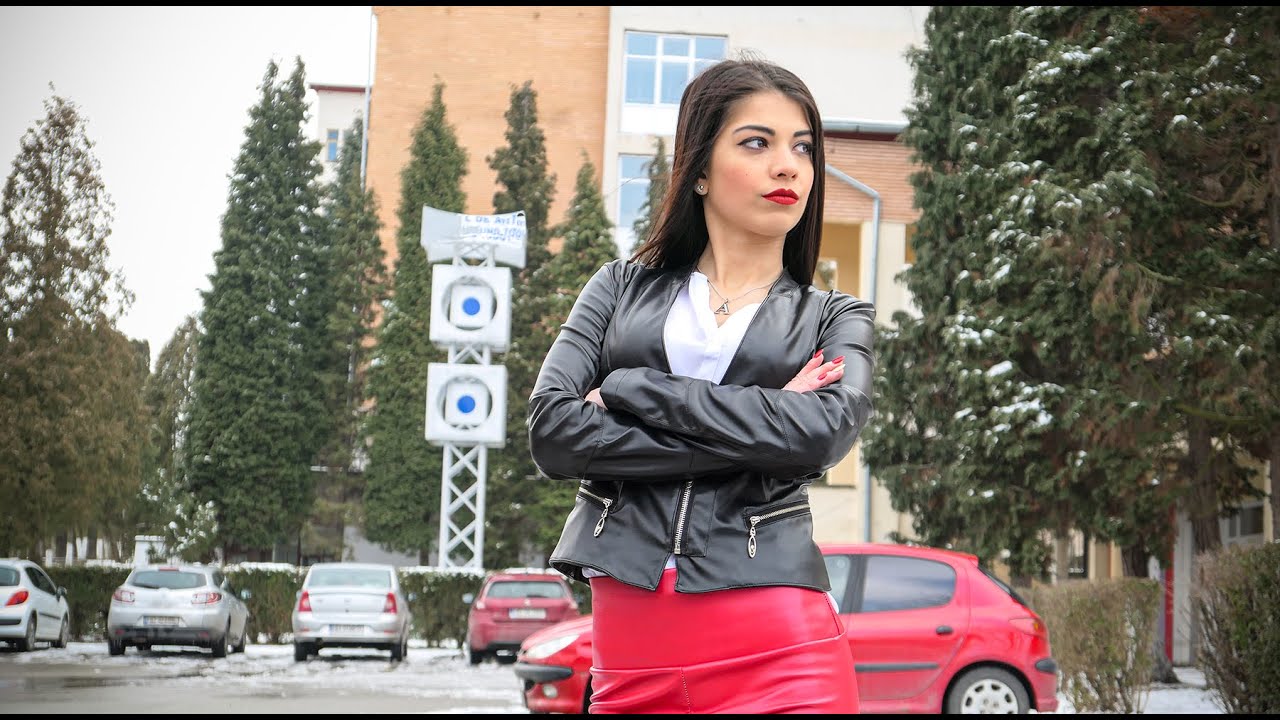 Credit: Girls Clothes via YouTube
Whilst leather jackets don't exactly scream femininity, they are attractive to men because they tend to suggest that you are a little left of center, and that you are a non-conformist with your own edge! It gives the perfect combination of cute and powerful, whilst also hinting at a bit of a wild side.
Hair accessories
Credit: cottonbro studio via Pexels
Never overlook how important your hair can be when it comes to attracting men, and what you can do to enhance its attractiveness. There are a lot of ways to accessorize your hair, whether it's via a flower, fascinator, hair tie, or more, accessories are a wonderful way of drawing attention to your luscious locks, subsequently driving guys wild.
Yoga pants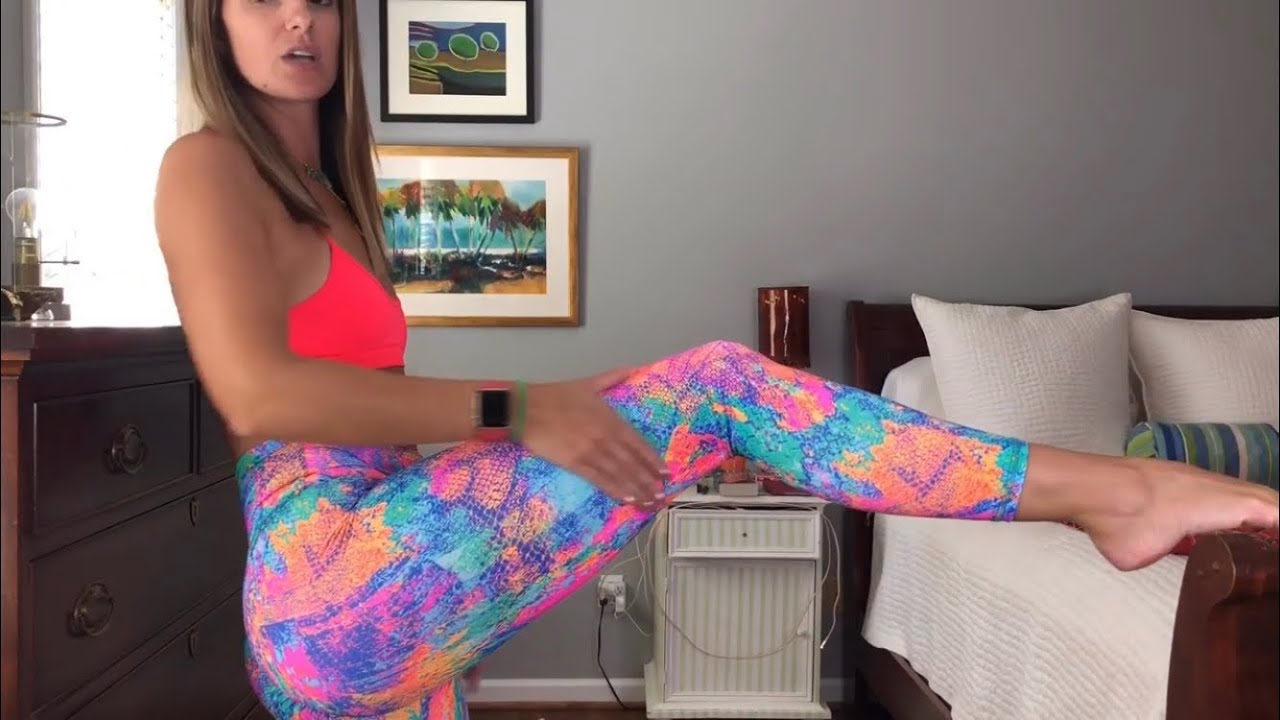 Credit: Peach Perfect via YouTube
Yoga pants convey that you are active and care about your health and fitness, as well as being secure enough that you don't need to be glammed up every time you leave the house. Furthermore, and perhaps more obviously, they really make your glutes stand out, and what man isn't going to love that?!
Sneakers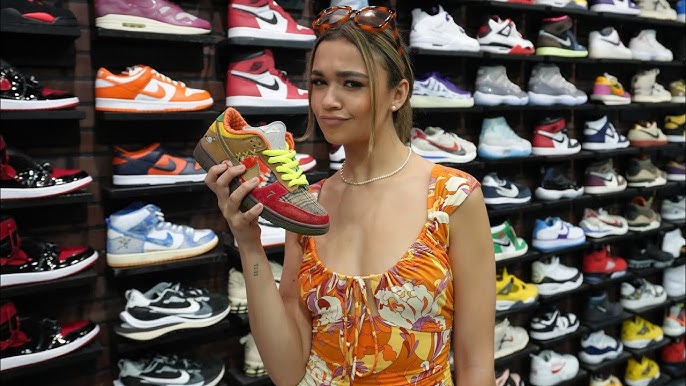 Credit:: Jojo Siwa via YouTube
It might sound strange, but sneakers are actually one of the best things you can use to improve your attractiveness to men. Guys enjoy seeing women confident and comfortable in their own skin, and sneakers suggest a more laid back and low-maintenance lady, which many guys find appealing!
Décolletage
Credit: David Bellemere via Playboy
Men like a curvy lady, and a nice cleavage is one of the most alluring and appealing features a woman can have. A top or dress that accentuates this, and hints at what might be underneath, is one of the best ways of being able to drive a man crazy, and make his imagination run wild.
Makeup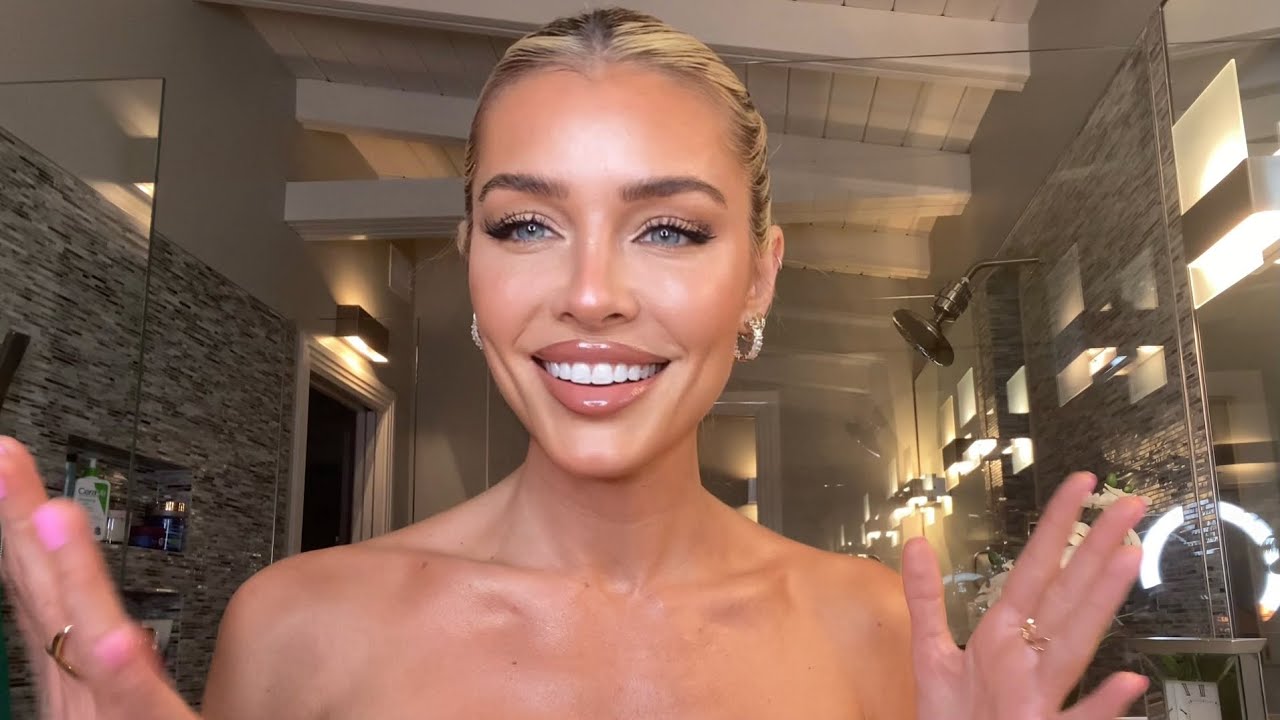 Credit: Jean Watts via YouTube
Of course some men have a preference for a natural lady, and it's a personal choice, but the fact remains that a lot of guys find women who wear makeup to be highly attractive. Assuming the makeup looks good, is tasteful, and enhances your naturally beautiful features in a positive way.
Crop top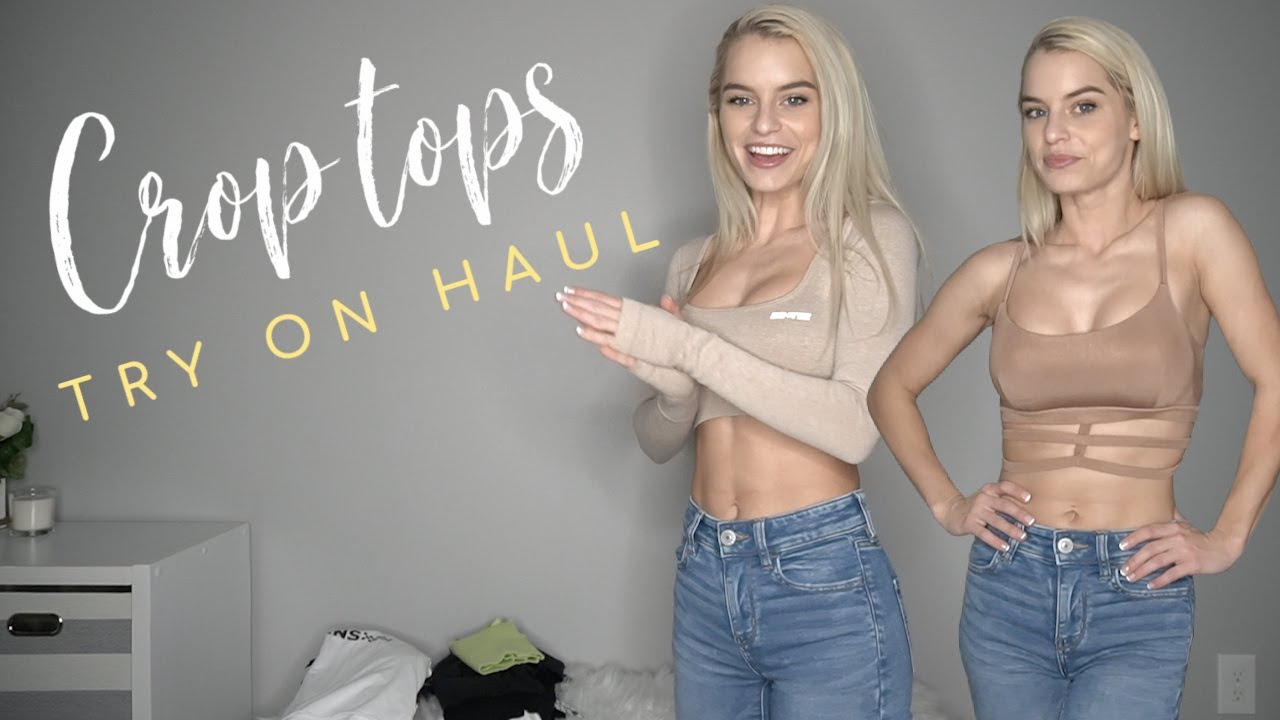 Credit: Bri Laurennn via YouTube
The crop top is a timeless item for any woman, as it is a great way of displaying fun and youthfulness. Showing your toned midriff is a wonderful way of being able to leave guys breathless. It really shows that you are confident and happy with your body, and this is certainly attractive to all.
Knee high boots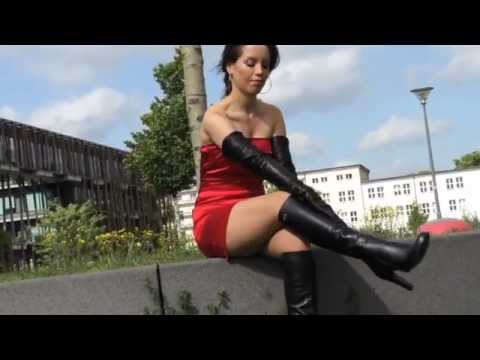 Credit: Fernando Berlin via YouTube
If you really want to get pulses pounding, it might be time to break out the knee high boots! They remind men of the spicier and more wild side that a lot of women have. As an added bonus, they also make your legs look longer and more alluring at the same time too. Go get 'em!
Little black dress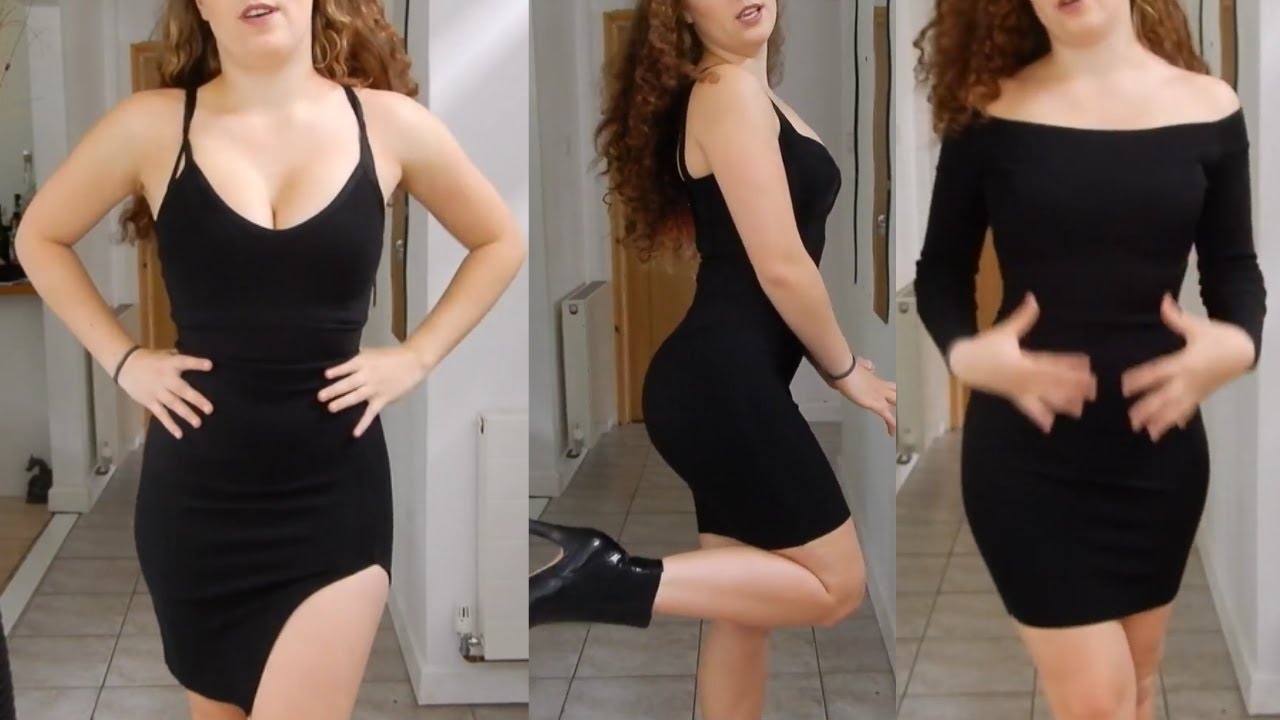 Credit: Vantoee via YouTube
Ever since Audrey Hepburn's turn in Breakfast at Tiffany's, the little black dress has become a ubiquitous part of female fashion culture, and is also seen as the perfect outfit for attracting male attention. The little black dress is slimming and sexy, elegant yet provocative, and the perfect way to turn heads and drop jaws.
Baseball caps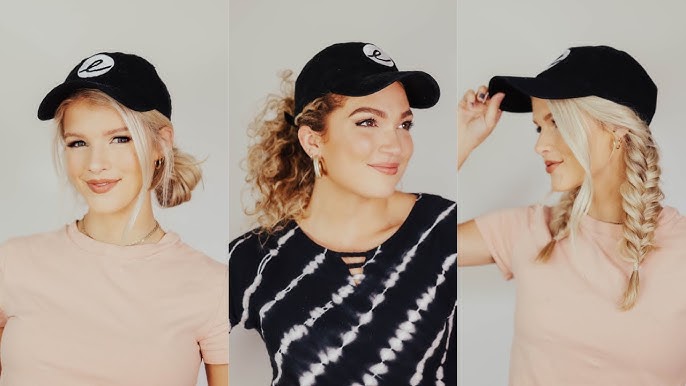 Credit: YouTube
It might sound strange, but you would actually be surprised how many men like a lady in a baseball cap. This is likely due to the fact that caps make ladies come across as cute and mysterious, not to mention making us come across as more approachable. They also probably think it suggests you're into sports too, which is a winner for most guys.
Button-down shirts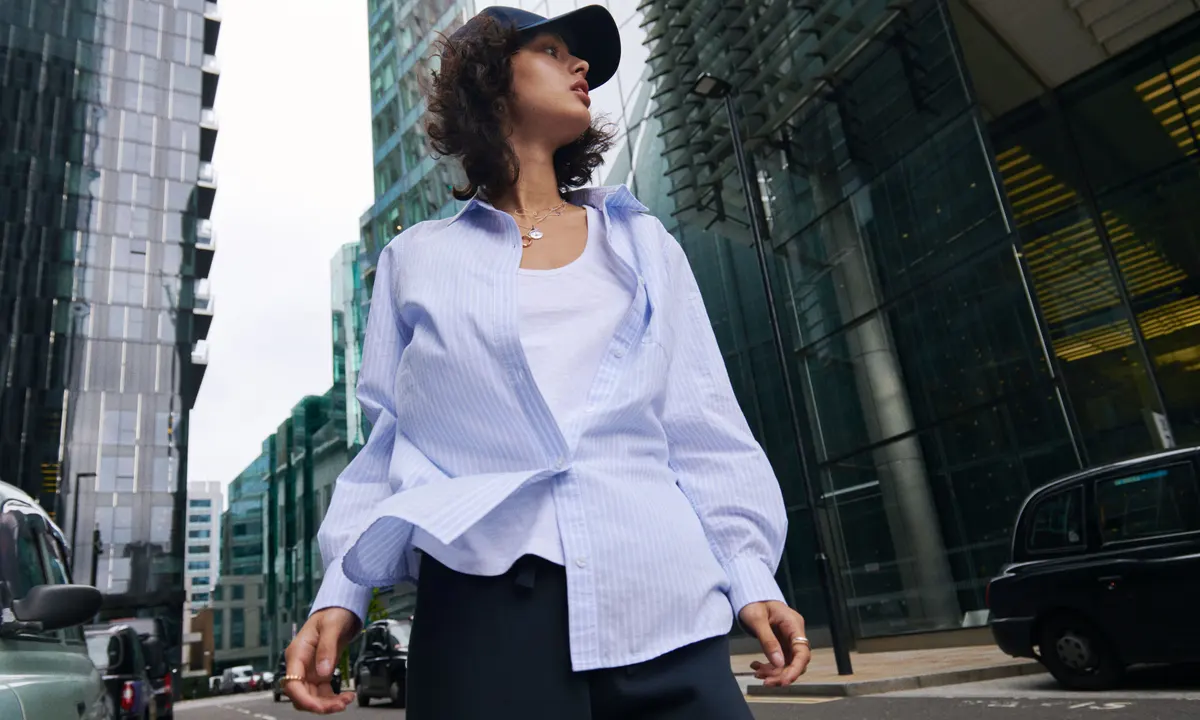 Credit: hush-uk.com
We've all seen the classic movie scene where the woman stays over, and then in the morning she's wearing the guy's oversized button down shirt. It's true that men like this look because it is more laid back, and also a bit more unique as it's generally associated with menswear, and this originality is appealing.
Hoop earrings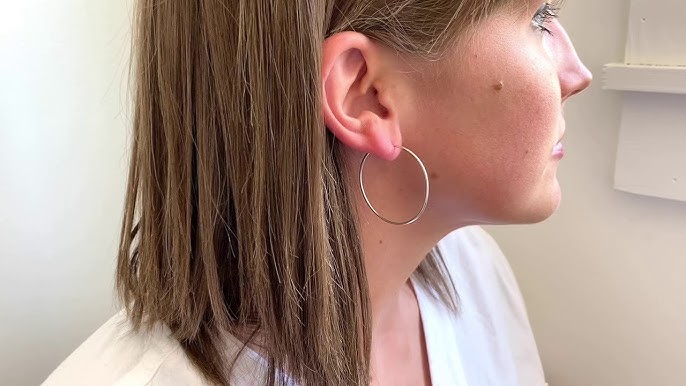 Credit: YouTube
Hoop earrings are a great way of being able to improve your looks, feel more confident, and attract attention from guys at the same time. Hoop earrings are a great choice because they elongate the face and neck, and this makes you look more striking and attractive, which appeals to a large percentage of guys.
Stockings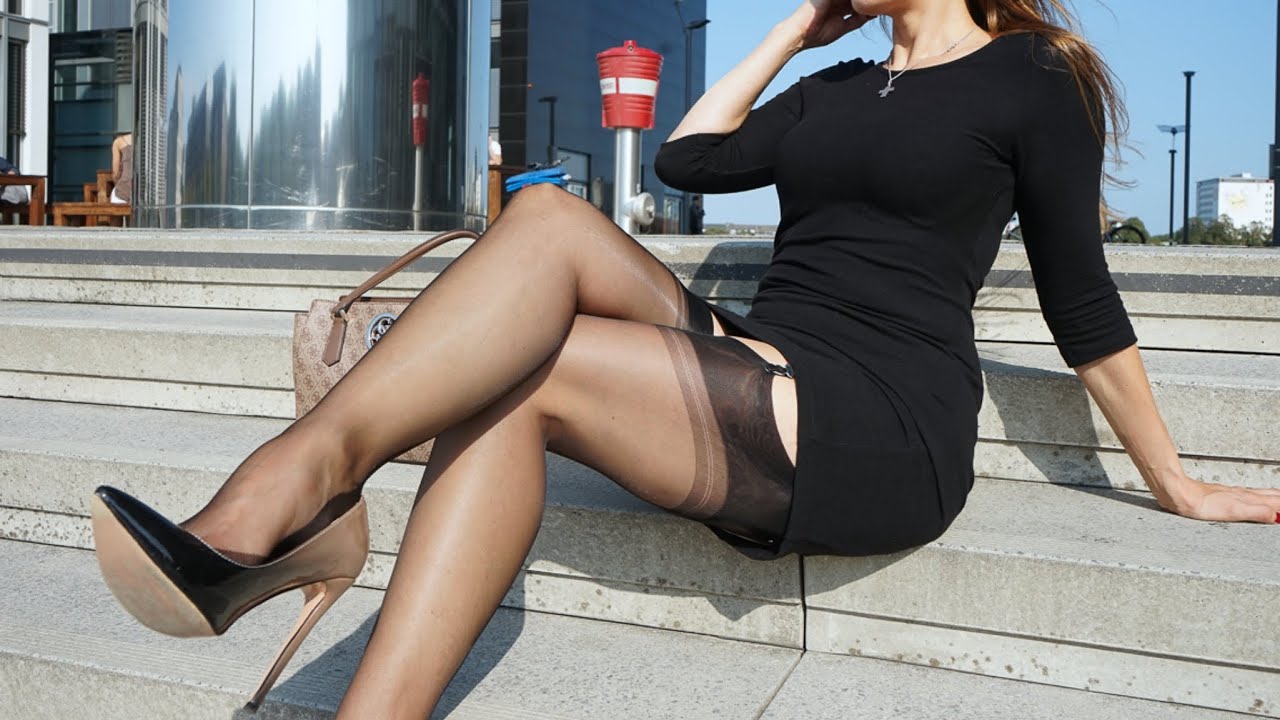 Credit: Kats little world via YouTube
Much like lace, and knee high boots, stockings are highly attractive to men because of the sexy connotations attached to them. They accentuate muscles in the legs, as well as adding a kinky edge to any outfit, and this is something that a lot of guys can't get enough of.
Body con dresses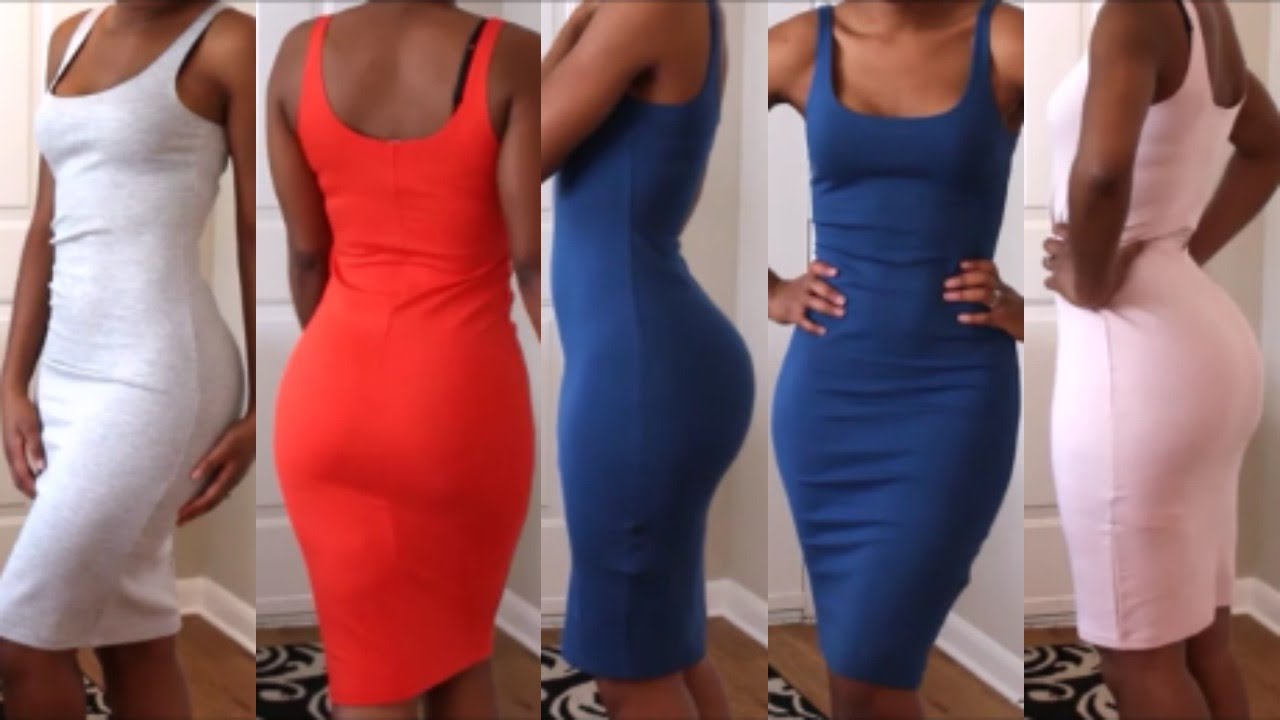 Credit: InATimelyFashion via YouTube
Body con dresses can be one of the most effective ways of attracting a guy's attention. They are figure-hugging in all the right places, and show off the assets you have, making them a classy yet seductive addition to your nighttime wardrobe; consider a black, red, or nude body con dress for maximum impact.
All black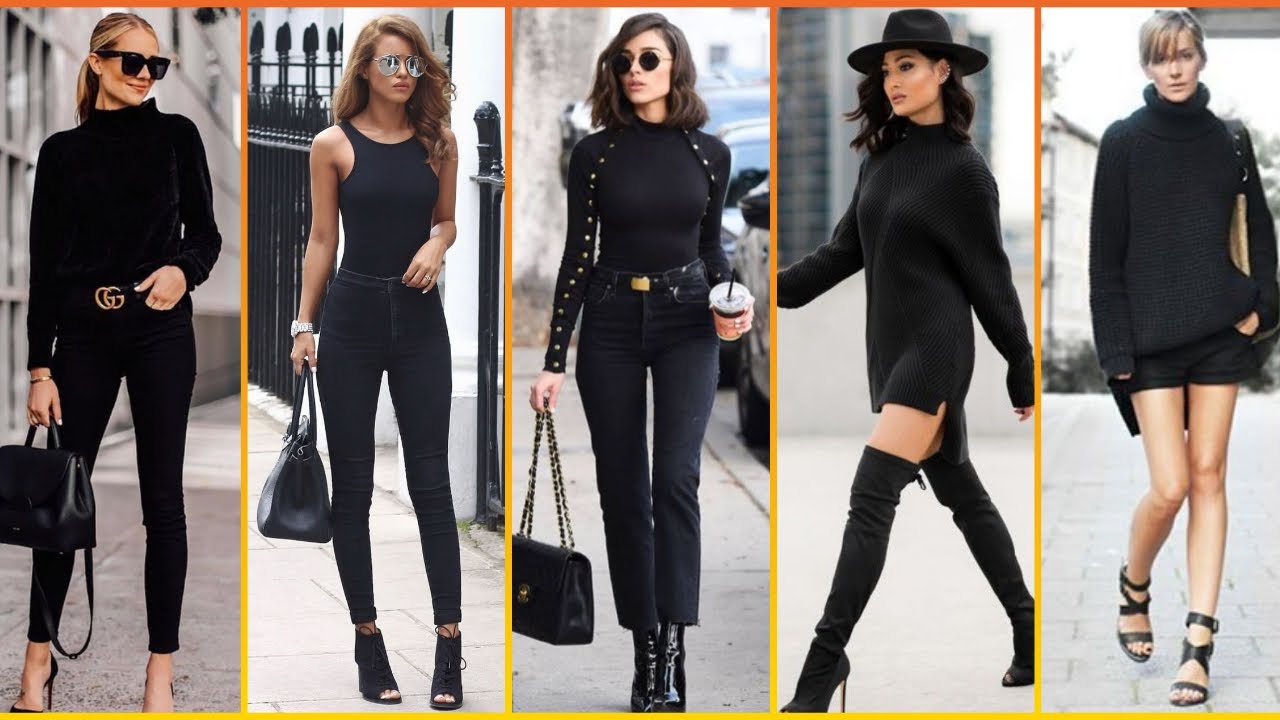 Credit: Wome's Fashion & Style via YouTube
We've already talked about the little black dress, but the all black look is another that's hugely appealing to men; this could be as simple as a black skirt and top, black nail polish, and black accessories. Black exudes confidence, hotness, glamor, intelligence, and a little bit of danger, and men find these traits irresistible in women.
Ripped jeans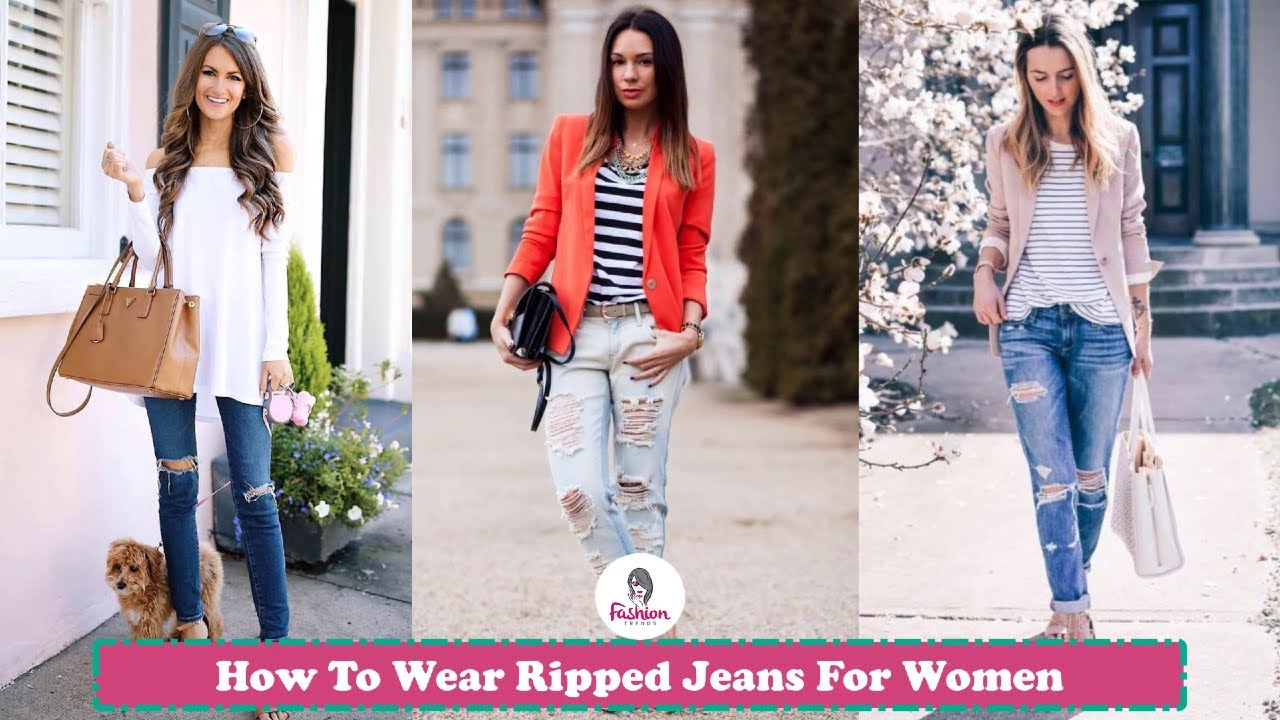 Credit: Fashion Trends via YouTube
If you want to take the jeans look one step further, you might like to consider the appeal of ripped jeans. Think of these as the pants equivalent of the leather jacket – wild, untamed, stylish, off-beat, but not afraid to show some skin. Drive him wild by squeezing into a pair of ripped jeans.
Bikini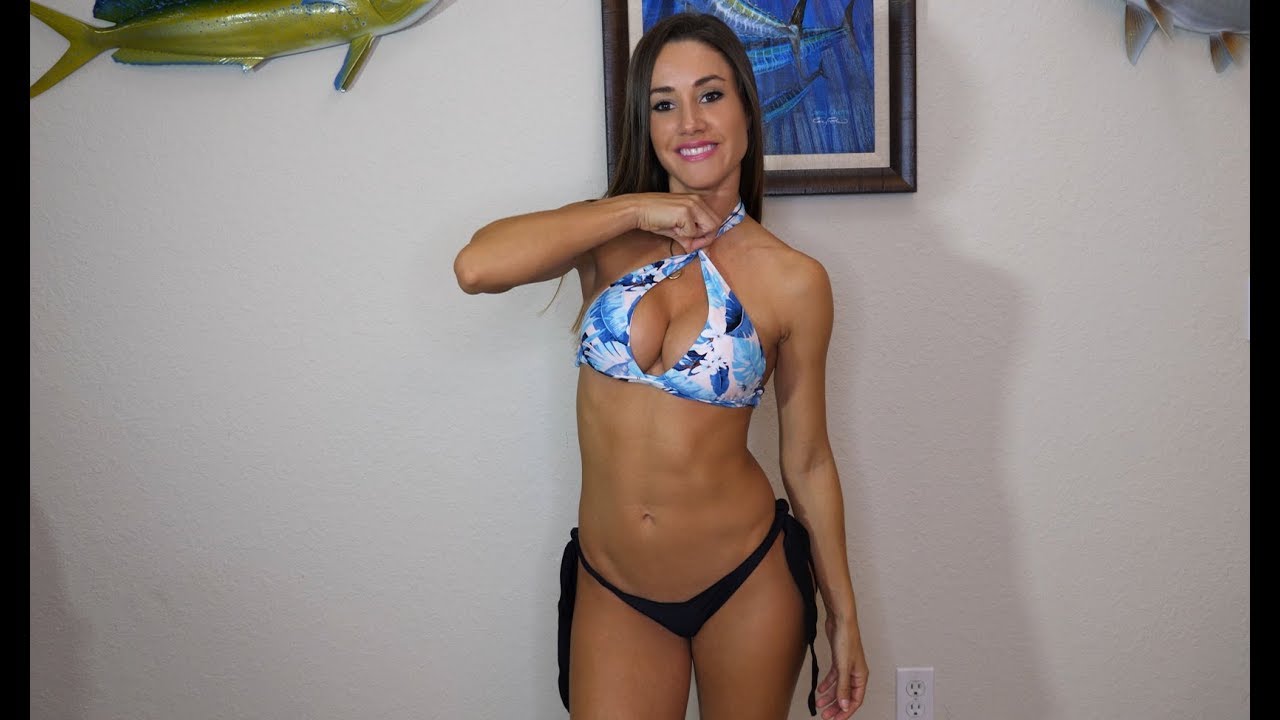 Credit: Fishing With Luiza via YouTube
With summer fast approaching, the beach is calling, and what better way to drop jaws than with a stunning bikini? Bikinis appeal to men for obvious reasons, revealing a lot of skin, but keeping the important areas covered up; they also suggest you're happy and comfortable with the way you look, and this is appealing.
Cigarette pants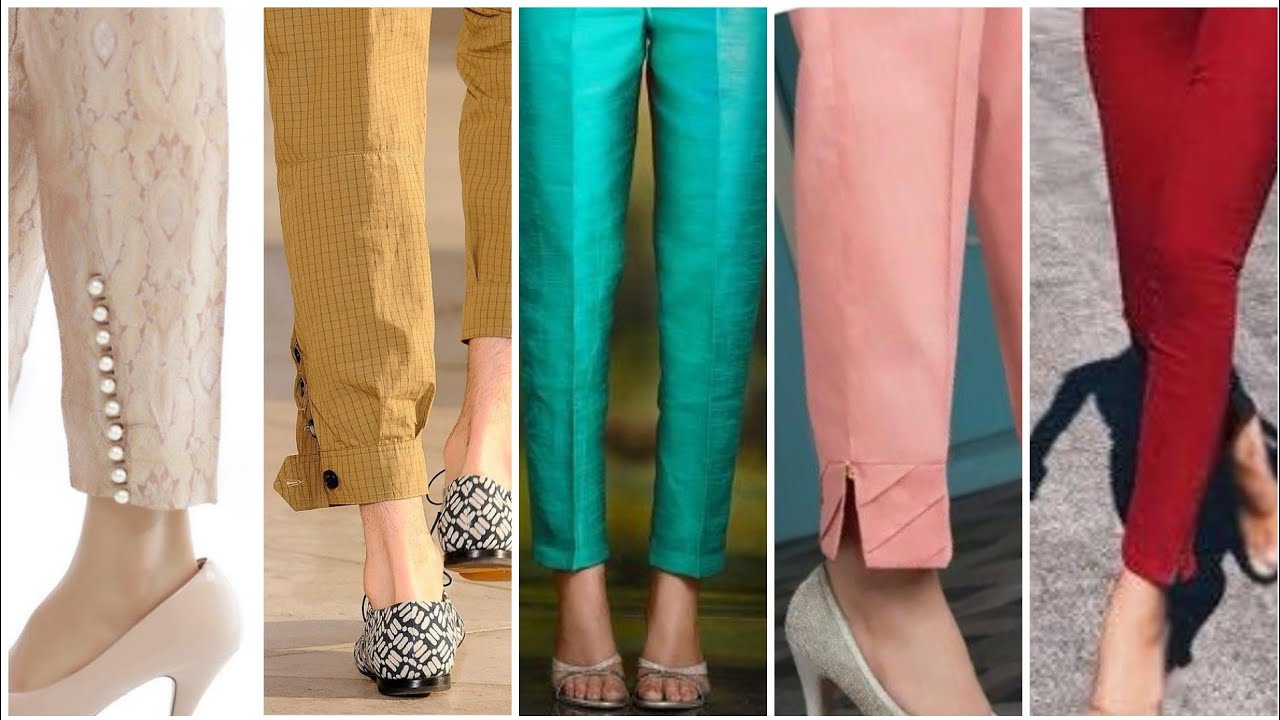 Credit: Kushi Maqbool via YouTube
If you want to look stylish and sophisticated, cigarette pants are a great way of displaying you as a woman who is gorgeous, confident, and takes pride in the way she dresses. The formal and flattering style of these pants makes them look great on all body types, and continues to hold male attention.
Necklaces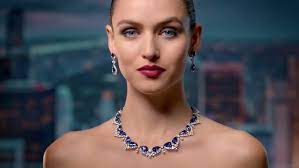 Credit: YouTube
Necklaces are a great way to accessorize and enhance any outfit of choice. But, more than that, they can also be a powerful seductive tool because they are great for drawing attention to your bosom, and this is something that is bound to attract the attention of most men; keep this in mind when choosing your necklace.
Sweater dresses
Credit: YouTube
The sweater dress is a firm favorite with a lot of women because it's so comfy, cuddly, and warm, and this makes it attractive to men as well. Pairing one of these with some knee high boots to let a bit of thigh skin show is a great way of making you look absolutely irresistible to guys.
Skirts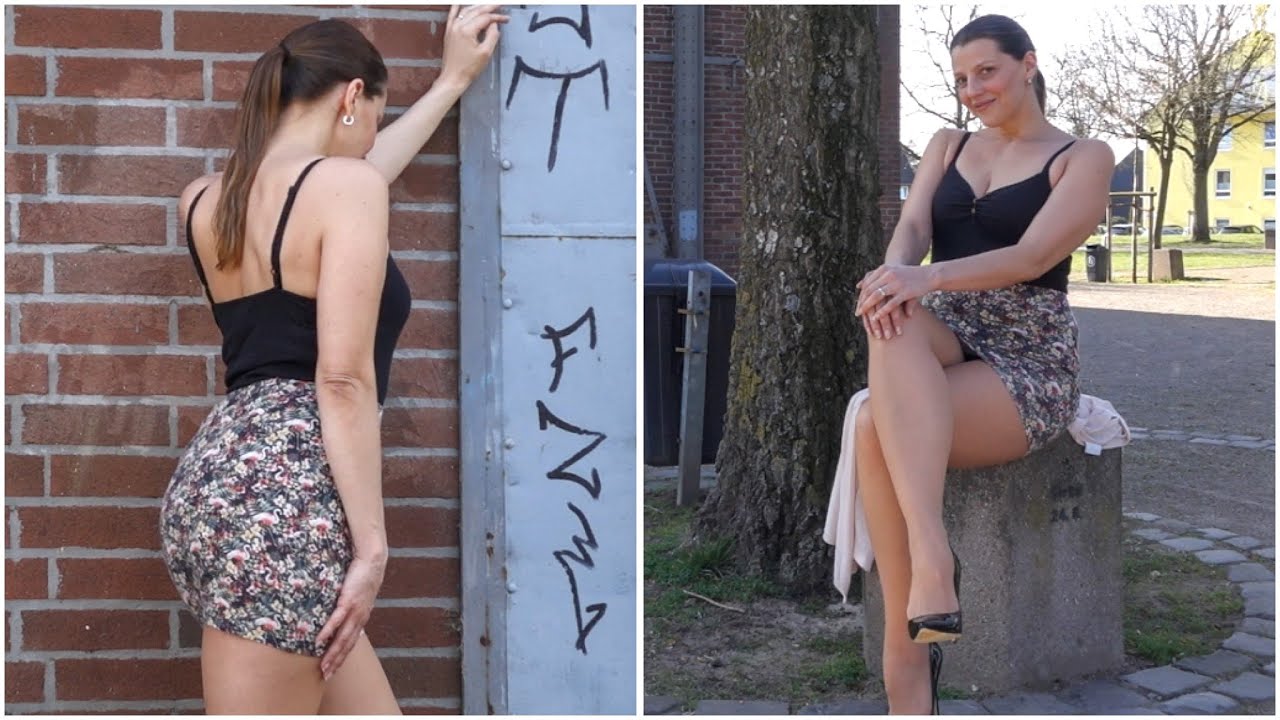 Credit: Kats little world via YouTube
We've already covered the appeal of pencil skirts, but let's be clear about something, skirts in general are a great option for any woman looking to combine comfort and sex-appeal. With a range of different sizes, patterns, and colors, the skirt is one of the most effective ways of looking great and attracting male attention.
No makeup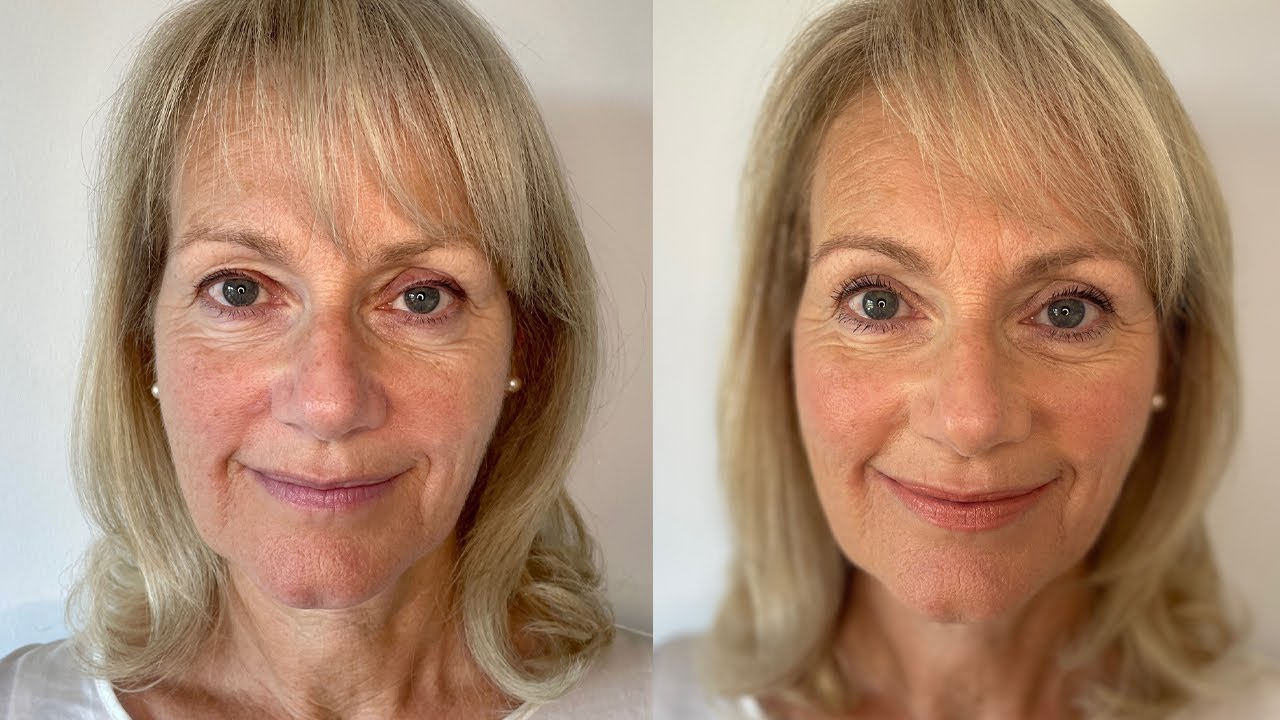 Credit: Tricia Cusden via YouTube
Although men are attracted to well-applied makeup that boosts and enhances facial features, it is often also the case that they find the natural and fresh-faced look to be highly appealing as well. Going natural, with just the tiniest hint of concealer or lip tint can really make you stand out and look amazing.
Pantsuits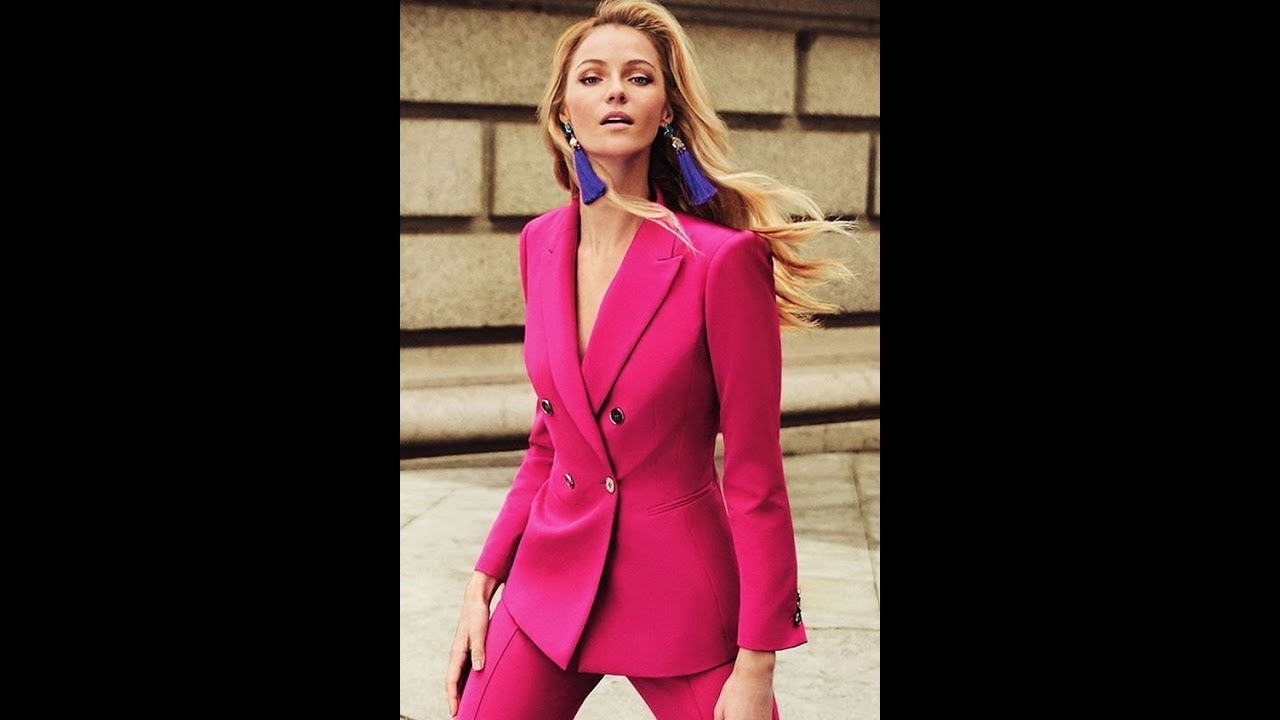 Credit: Anna Sakhno via YouTube
The pantsuit is essential for any formal event or office meeting, but it's also a great way of creating a vibe of authority and sultry combined, and these are two things that can really drive a man wild. You show you mean business and that you are embracing your inner girlboss, unapologetically.
Solid colors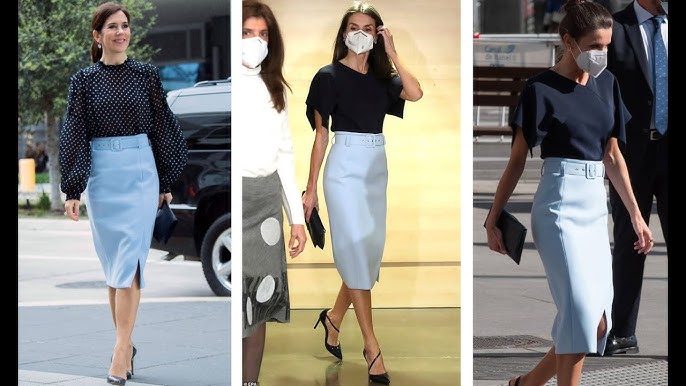 Credit: YouTube
Okay, so most guys are perhaps not as fashion savvy as we ladies, but they do find it highly attractive when you choose to wear solid colors that have a good contrast to them. For instance, this could be a light top with a dark skirt. Play around with the combination, but that light and dark contrast will make you easy on the eyes.
Bodysuits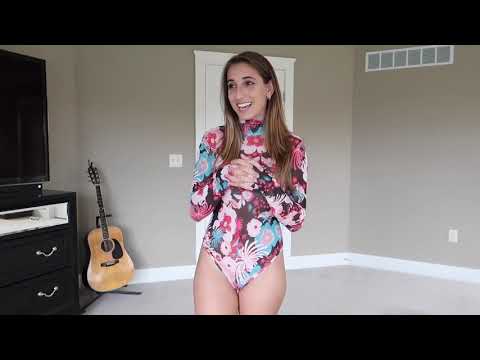 Credit: YouTube
The great thing about bodysuits is that they are as easy to style as any top, but they are much sexier and more alluring. What's more, they leave you feeling confident and assertive, and you can combine these easily with clothing for a more casual or professional vibe. You'll always look the part, and still radiate sex-appeal in the process.
Spaghetti strap top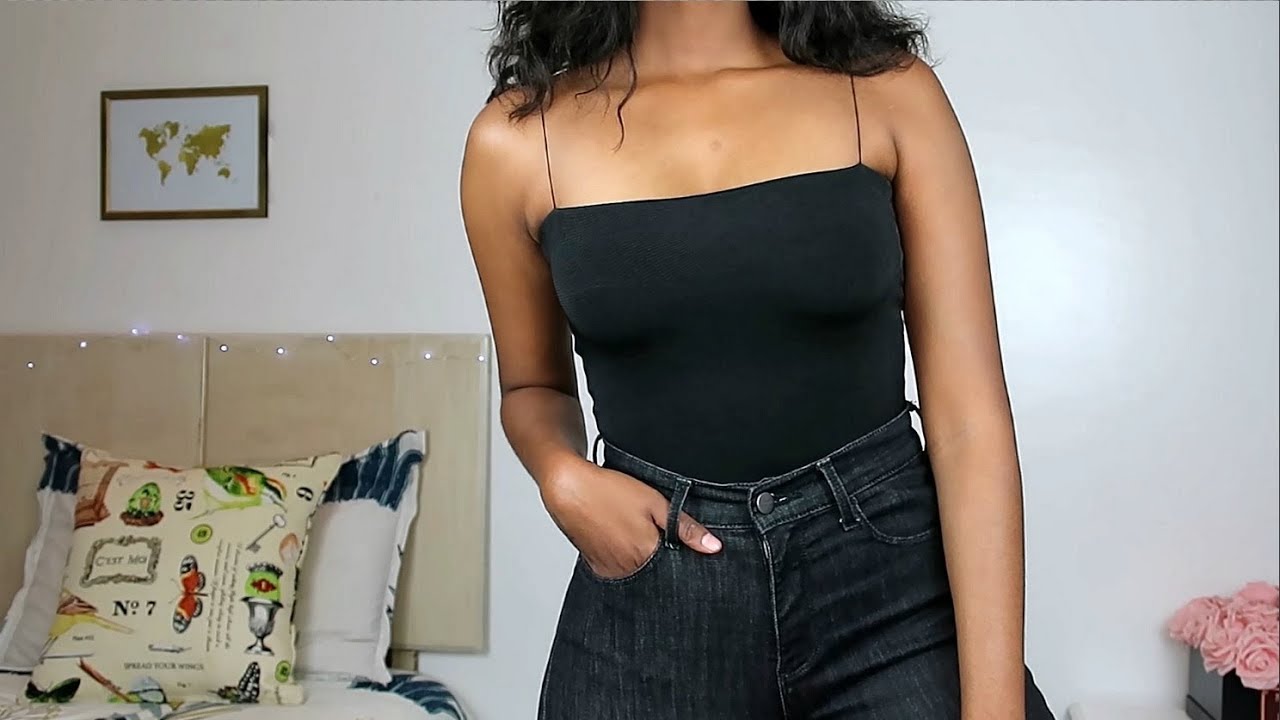 Credit: Fashion Wizardry via YouTube
Also known as the noodle strap, this is a great choice for attracting male attention because it allows you to be cool, calm, and casual, whilst also revealing a lot of skin in the process as well. Showing off your shoulders, upper back, chest, and maybe more is a great way of getting heads turning and drawing the male gaze.
Pink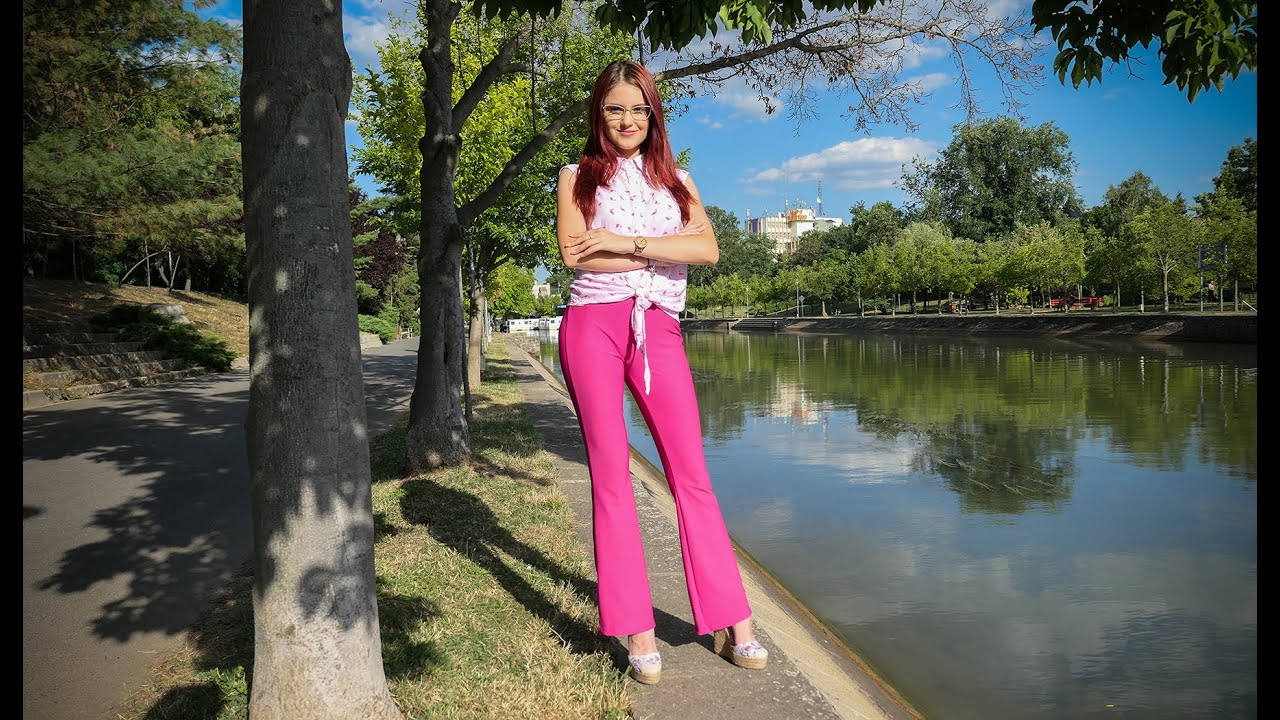 Credit: Girls Clothes via YouTube
Whilst pretty much anything is gender neutral these days, there's little doubt that pink has a feminine tradition to it, and this is one of the things that men find so attractive about it. Pink makes you look very womanly and feminine, not to mention giving you a bright, vibrant disposition.
Thigh-length socks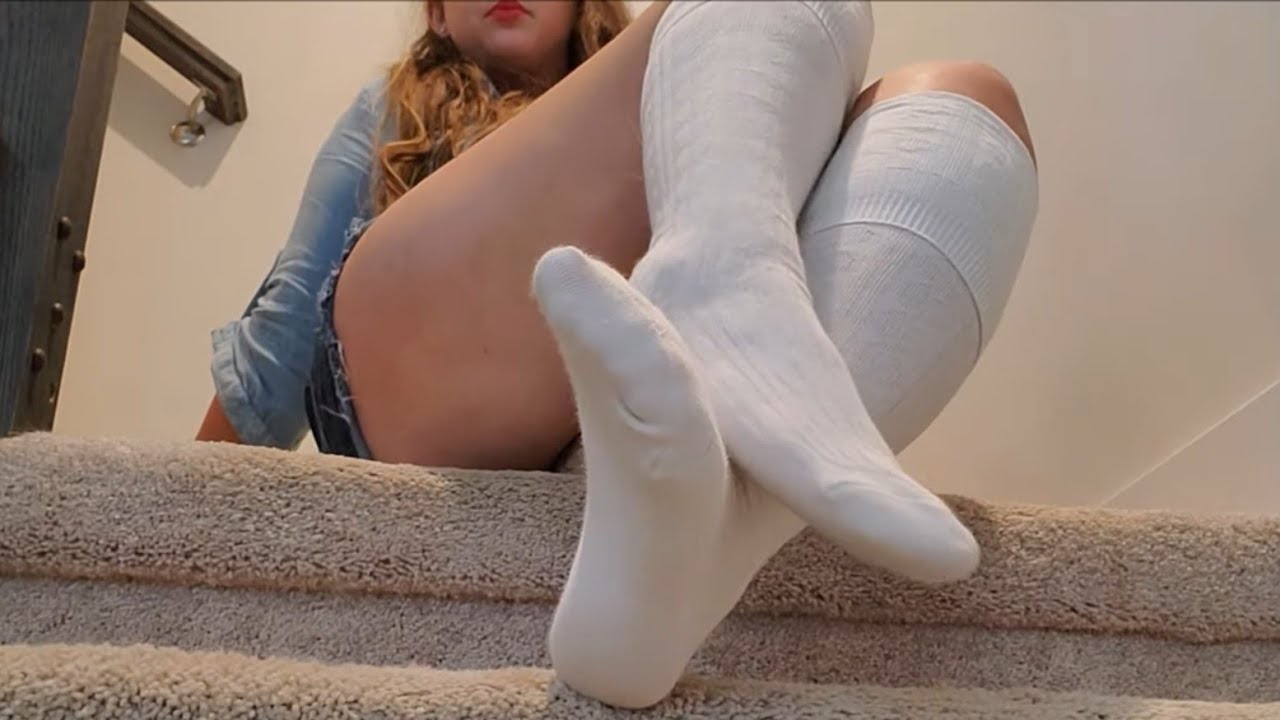 Credit: Lisa ASMR via YouTube
Okay, so this isn't for everyone, and there may be environments where this is not necessarily appropriate, but there are very few things a woman can wear that will drive a man wild quite like thigh-high socks. And no matter the color you go for, the way they cling to delicate skin, and the undertones of naughtiness, can be exciting for many guys.
Leather pants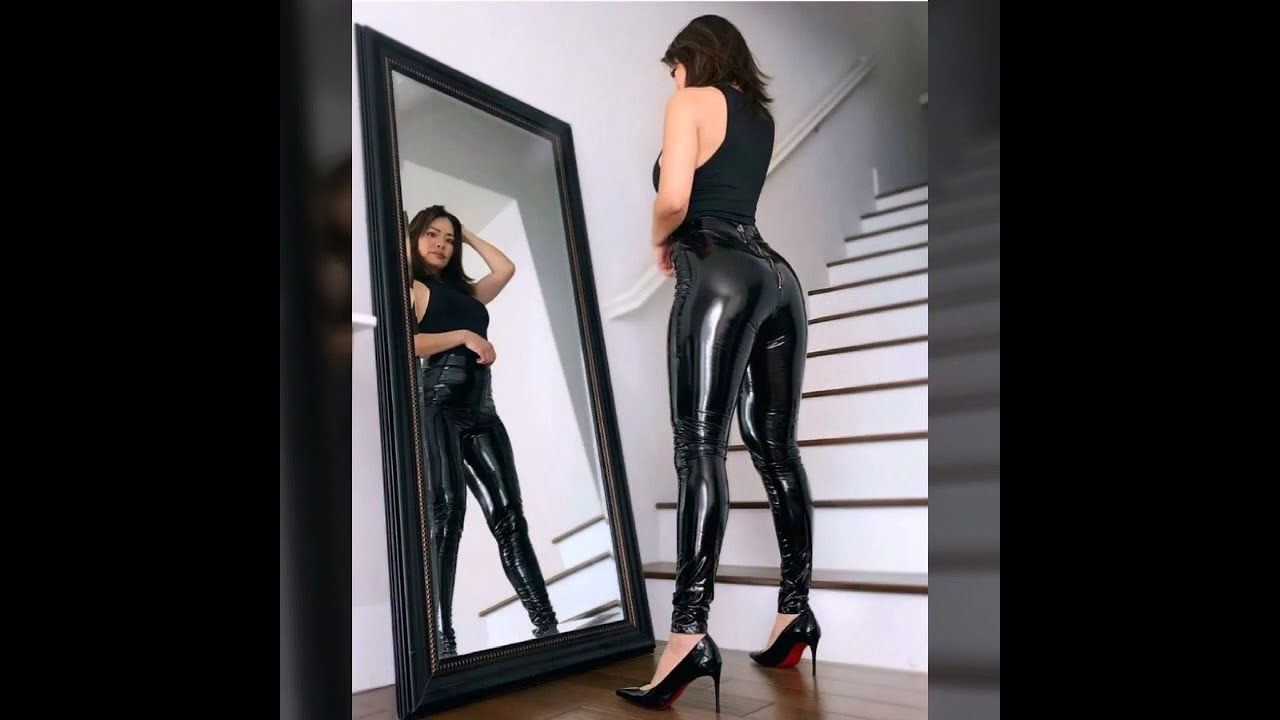 Credit: Lady Fashion via YouTube
Leather pants are a great wardrobe choice because they require minimal effort and still help you slay, particularly if you pick a pair that helps show off your curves. Whether you're choosing red or black, leather pants are a great way of making you look dominant and sexy, and this will appeal considerably to guys.