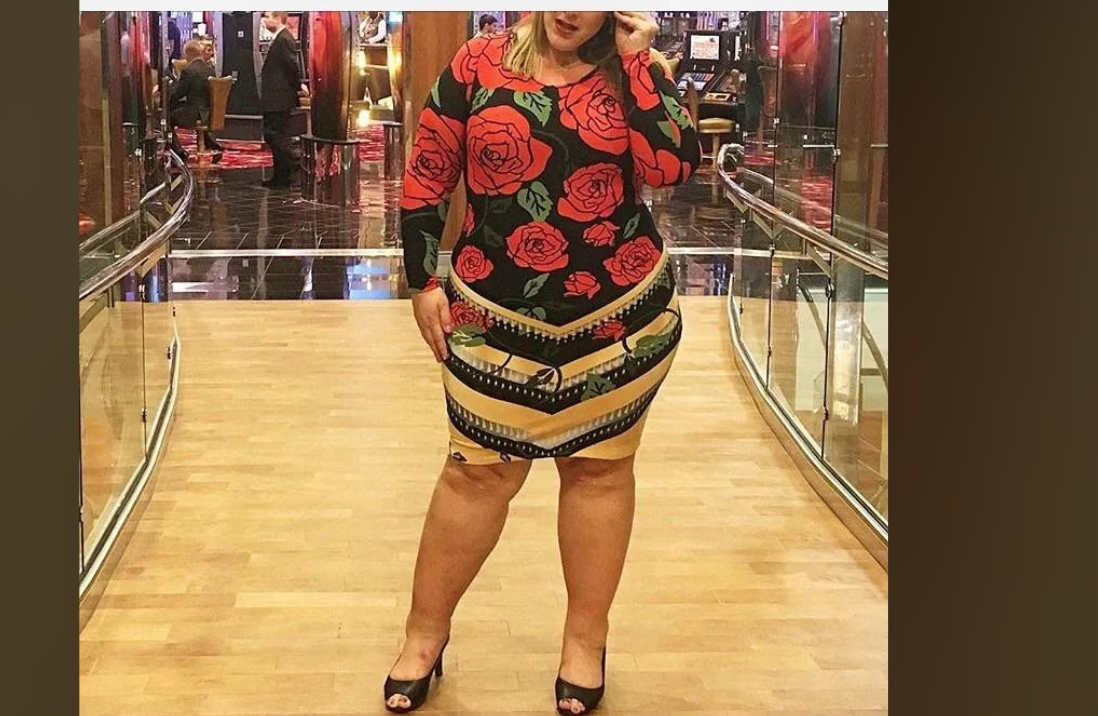 Credit: limeboy69 via Reddit
Anything that doesn't suit you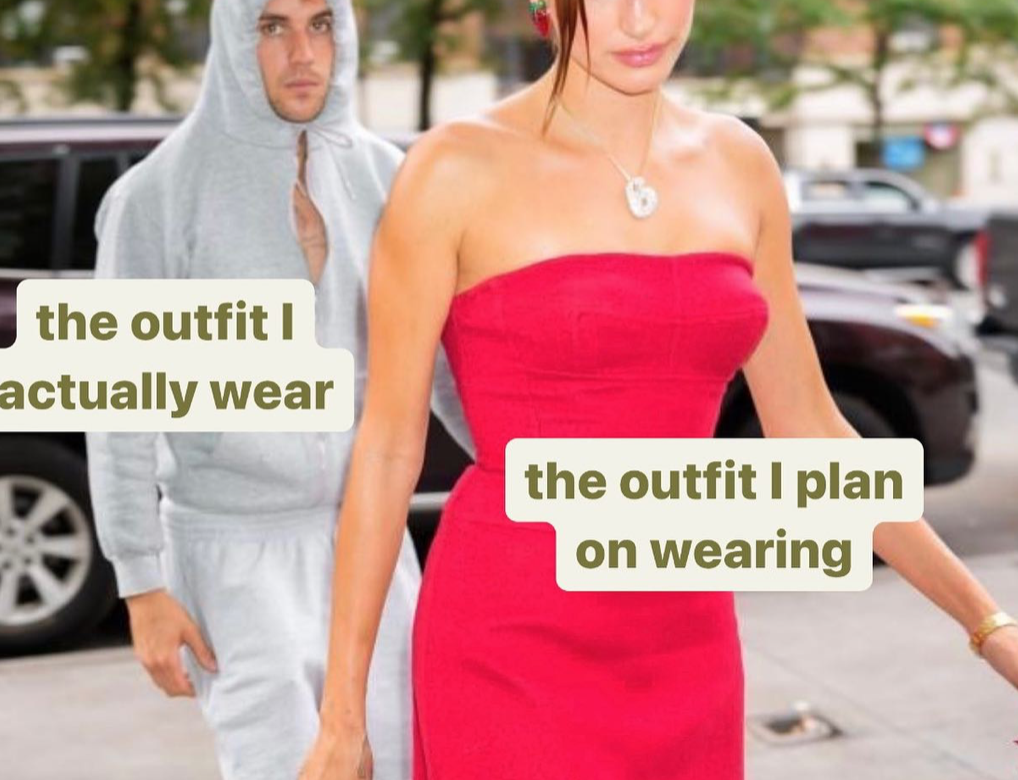 Credit: @rainbowshops via Instagram
Ultimately, fashion "rules" aren't rules at all. Really, they're guidance – and that means you can pick and choose what works for you. And, when thinking about dressing to suit your age, you should always bear in mind what suits your looks. This means your hair color and style, your skin tone, and your body shape and size. When it comes to clothes, remember that there's no such thing as "one size fits all".
Mid-calf skirts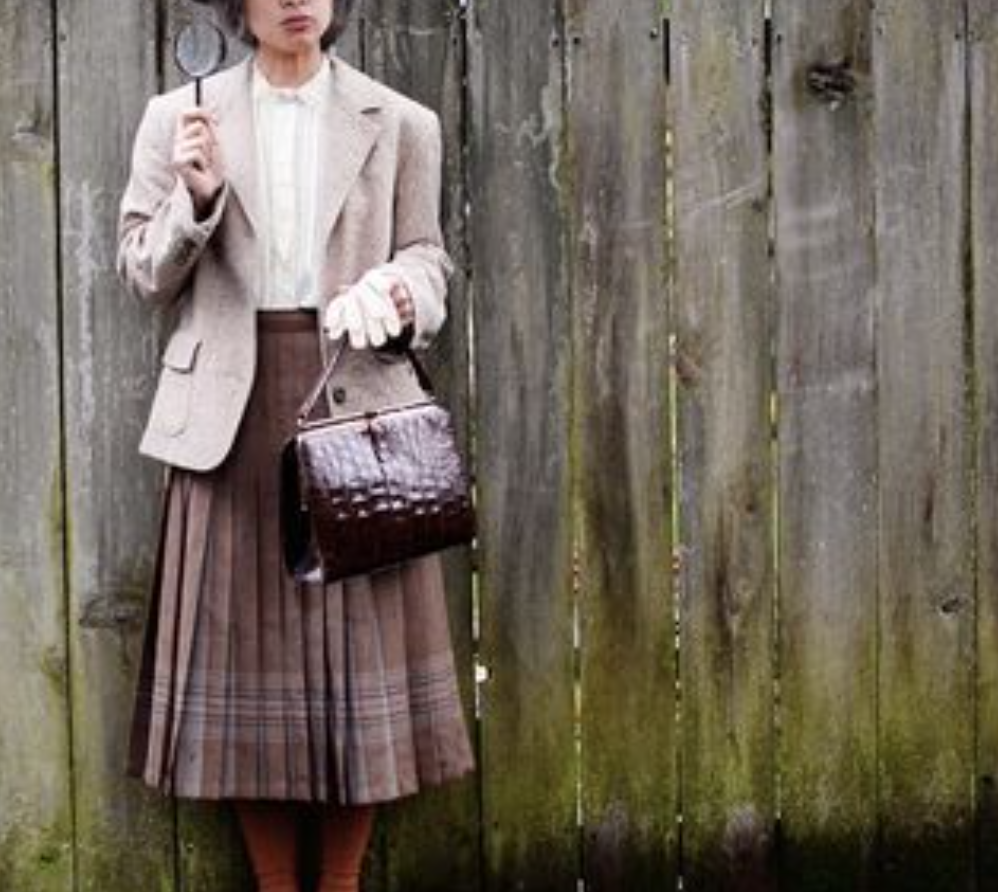 Credit: Callie Reese via Pinterest
Mid-calf skirts are tricky. If you're young and willowy, they can look great. On anyone else, they risk emphasizing the calves in a less than flattering way. Then there's the fact that this is a skirt length associated with librarians and academics of a certain age. This is fine if that's the look you're going for but if you're hoping for Alexa Chung circa 2004, you might want to pick something else.
Anything that reveals both cleavage and legs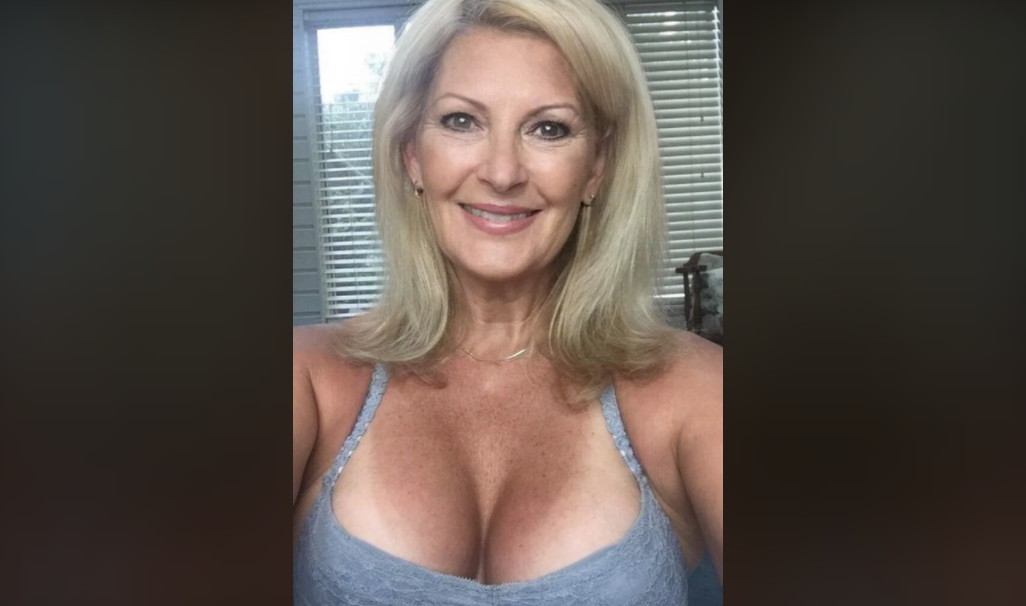 Credit: gooningaccount via Reddit
Plenty of people will tell you that, once you reach 50, your skin turns into the sartorial equivalent of a pumpkin and should be hidden from sight for fear of offending the sensibilities of those around you. This is rubbish. However, you might want to consider whether less is more – and choose an outfit that reveals either your cleavage or your legs. Both may feel like overkill.
Wolf fleeces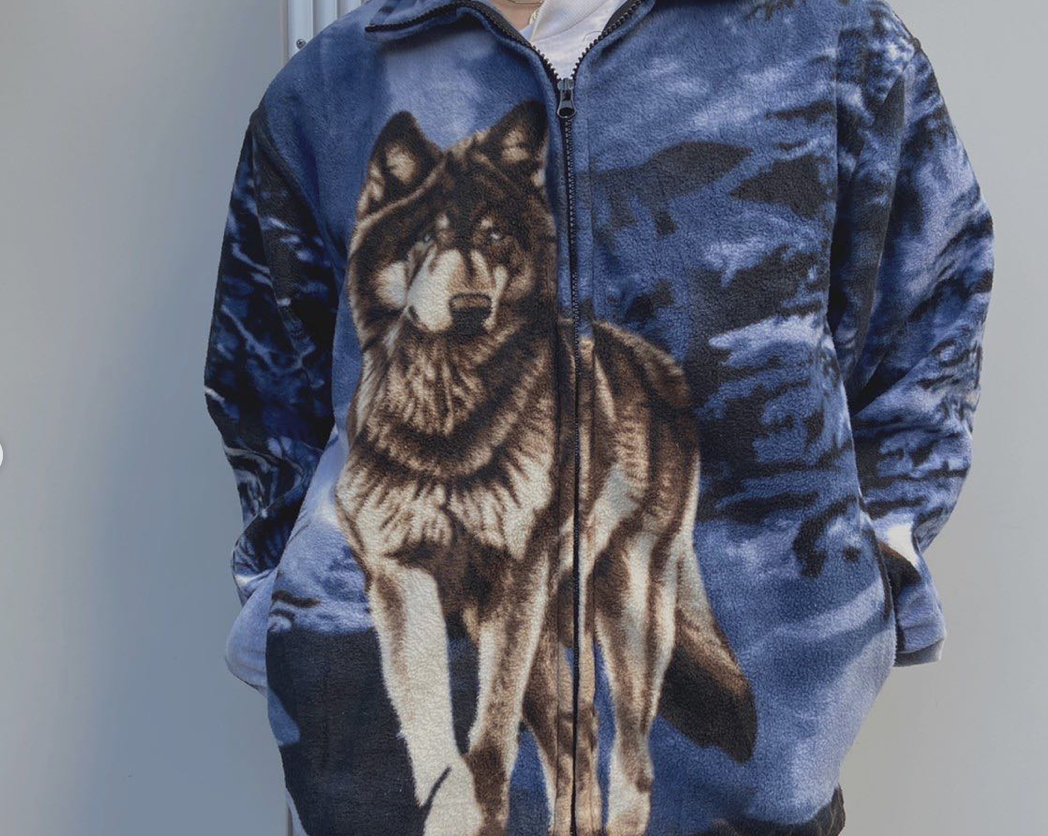 Credit: @faithtokyo via Instagram
Sold at markets around the world, there's something very appealing about these garments. Unfortunately, we can't quite work out what that is… Yes, fleeces are comfortable, practical and usually wash well. And wolves are great! Together, they don't make for a desirable item of clothing – especially on someone who's old enough to know better. Leave the fleeces to hiking – and wolves in the wilderness.
Items from your daughter's closet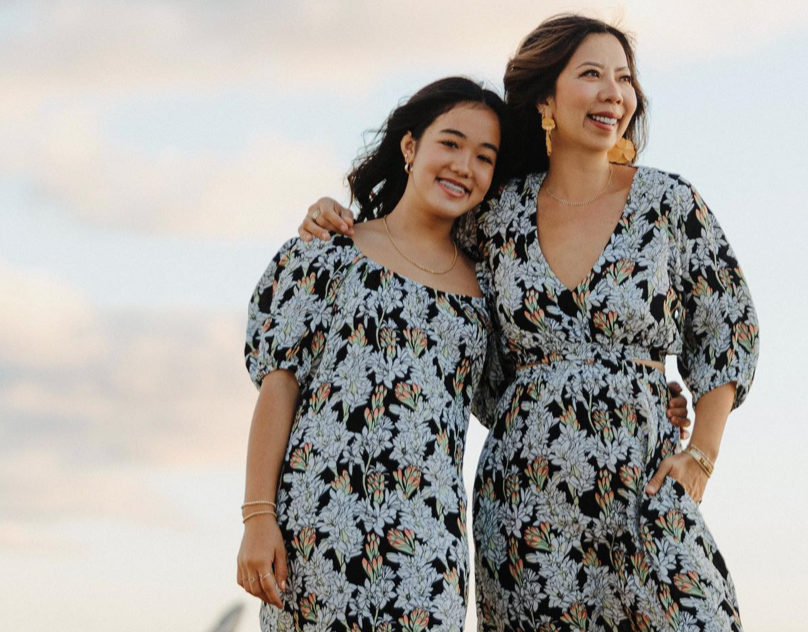 Credit: @avaskyhi via Instagram
Sure, daughters often grow up to steal – or, borrow – their mothers' clothes. Unfortunately, even if you're the same dress size as your daughter, assuming that borrowing works both ways is often a mistake. Clothes that transcend generations are less likely to form part of your daughter's closet. More importantly, you need to be sensitive to your daughter's growing sense of her own individuality.
Low-rise jeans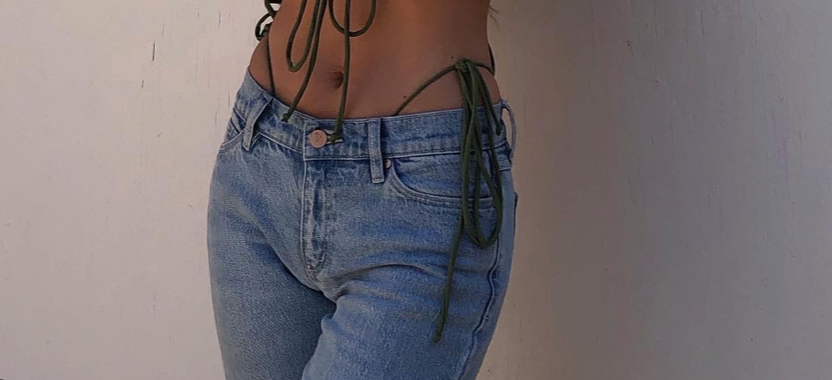 Credit: @jannaaaeeee via Instagram
Let's face it: low-rise jeans were tricky items to wear first time around. Either you flashed a thong or you had to be prepared to flash something else… and not much has changed. You still can't wear big underpants with these jeans. What's more, unless you're exceptionally toned, nowadays you may well have more of a muffin top to contend with – which is exactly what high-waisted jeans are designed for.
Elasticated waistbands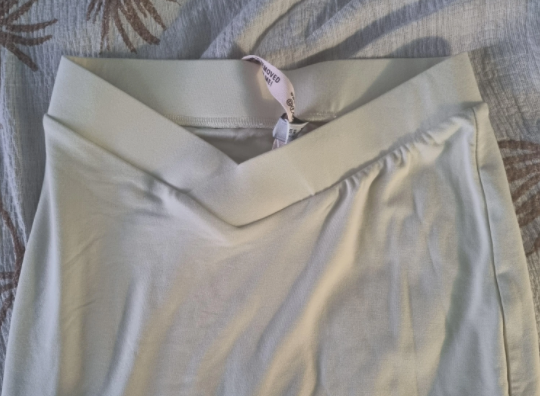 Credit: Fullmetal-pipsqueak via Reddit
The word "frumpy" is too easily thrown about, but it's hard to swerve when it comes to elasticated waistbands. Yes, they're comfortable – and very forgiving of middle-aged spread or a large lunch. However, elasticated waistbands also have the potential to be deeply unflattering. The only potential get-out clauses are if you manage to style them perfectly. Maybe a perfect French tuck and on-trend sneakers.
Tweed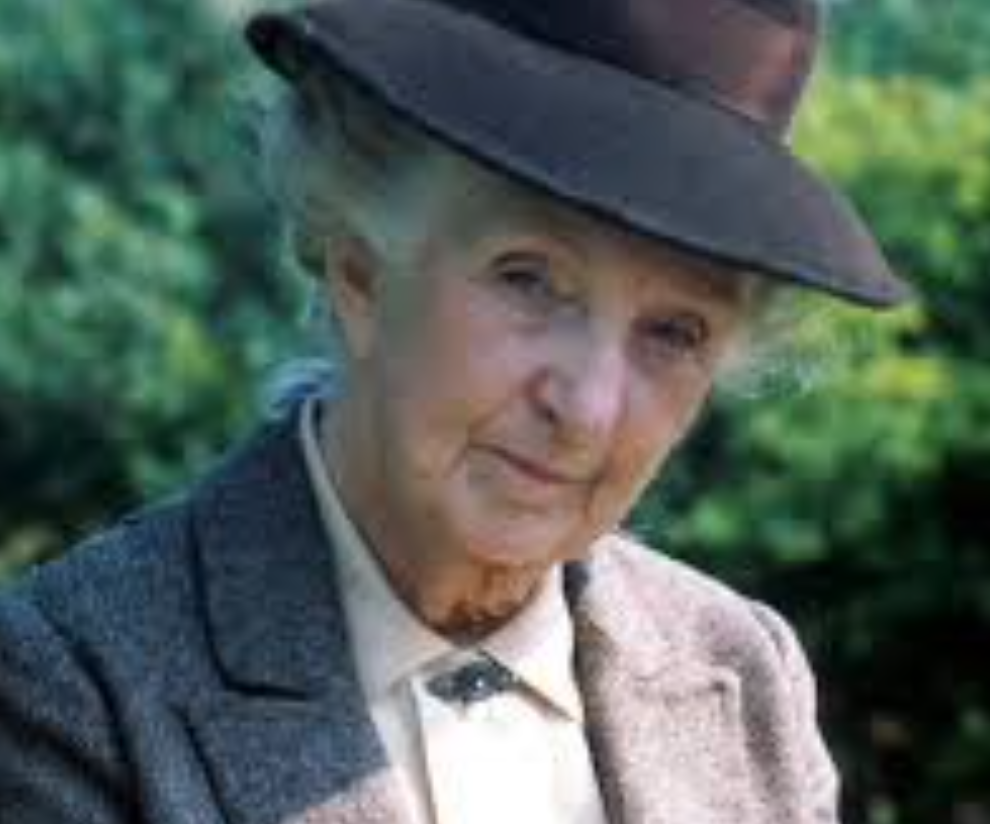 Credit: Google.com via Pinterest
Very reminiscent of an English country lady of a certain age, this woven woolen fabric is still regularly worn by a wide range of people. If you want to join their club, pick your tweed garment with care. Too voluminous and you'll look like Agatha Christie's Miss Marple. Too much houndstooth and you'll look like you're off hunting for the day.
Baggy clothing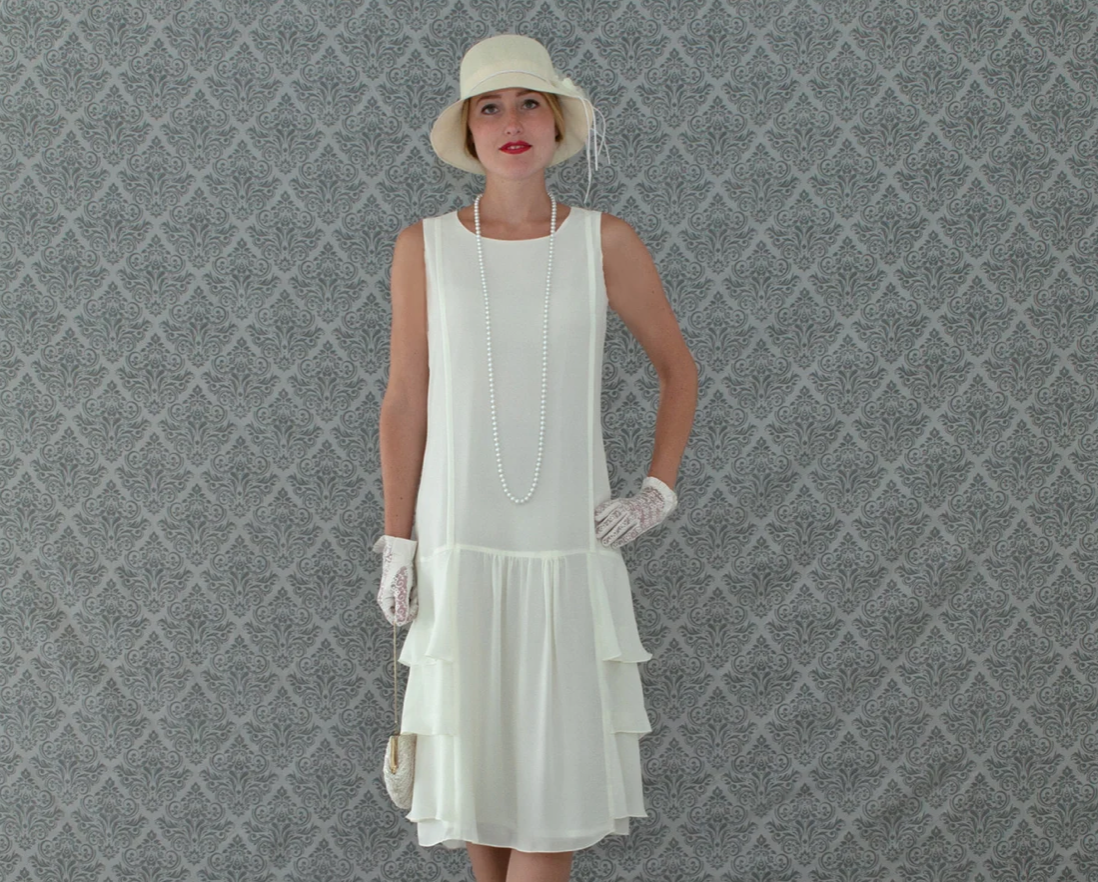 Credit: Thongbai via Etsy
If your shape is changing, it's tempting to cover it up with baggy clothes. If you're lucky, you'll look perfectly louche in a style that's reminiscent of the fashions of the roaring 20s. It's more likely, however, that you'll simply look shapeless. Try to define at least part of your body, perhaps by teaming a baggy blouse with slim-fit pants, or belting in a voluminous dress.
Strappy tops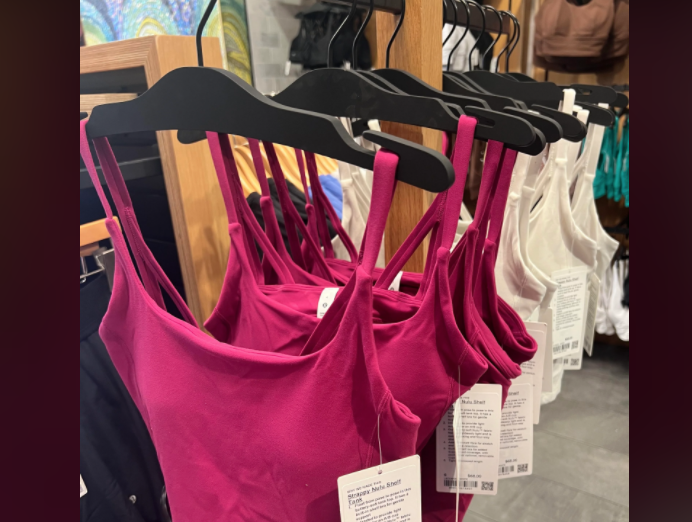 Credit: Up_An_Inch via Reddit
Despite what you might fear, there are no hard and fast rules for what you can and can't wear after the age of 50. That said, some items often get trickier to pull off. Strappy tops are a case in point. Let's be frank: they're unforgiving on anyone who doesn't have either stick-thin or perfectly toned arms. If that doesn't bother you, great! If it does, why not team it with an elegant jacket or pretty cardigan.
Cap sleeves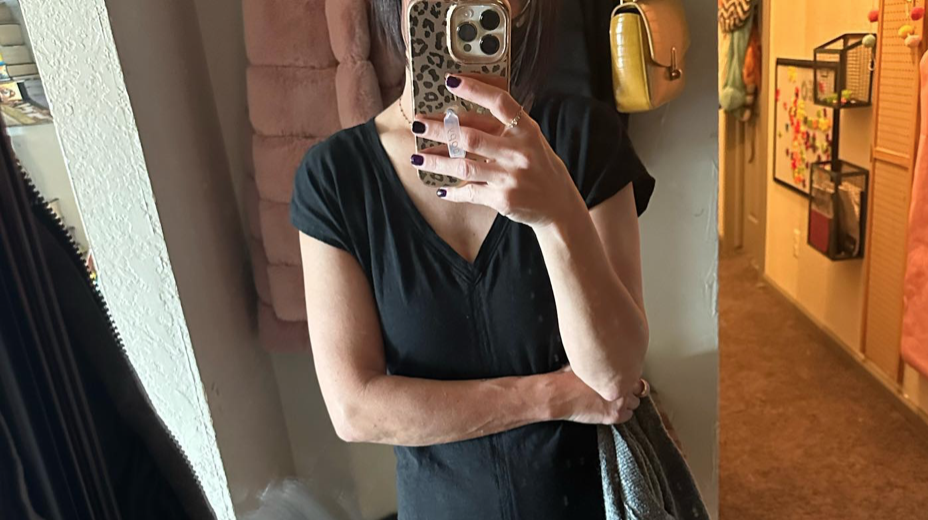 Credit: @valerielparker via Instagram
Very fashionable in the late 90s and early aughts, there's perhaps a reason why cap sleeves haven't been seen much in recent years. That reason could relate to the fact that, though they're terribly pretty on the hanger, they're really hard to wear. That's because the cap sleeve invariably cuts off your arm at its fattest point. This is hard enough to pull off when you're tiny and 20. It's even harder when you're 50.
Homemade clothing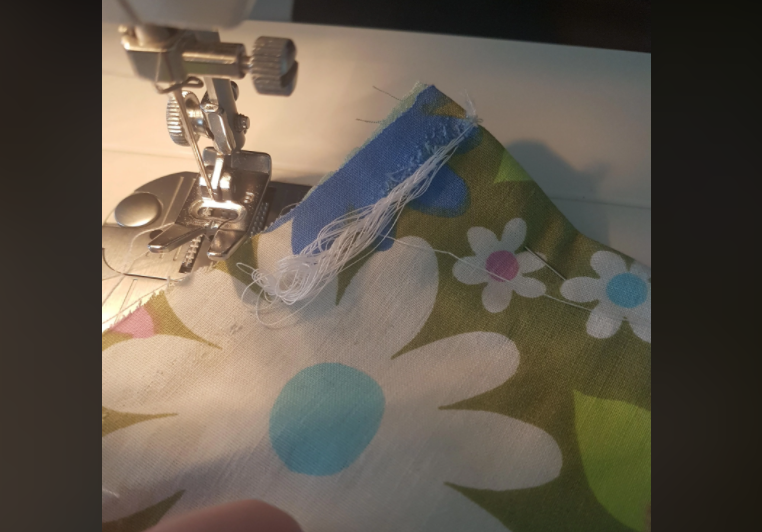 Credit: GidgettheGreat via Reddit
We'll caveat this by saying you get an immediate free pass if you (or someone you know) is a skilled seamstress. If you're not, there comes a point when homemade clothes cease to look quirky, charming or as if you're at least trying and simply look sad, ill-fitting, and as if you haven't tried nearly hard enough.
Polyester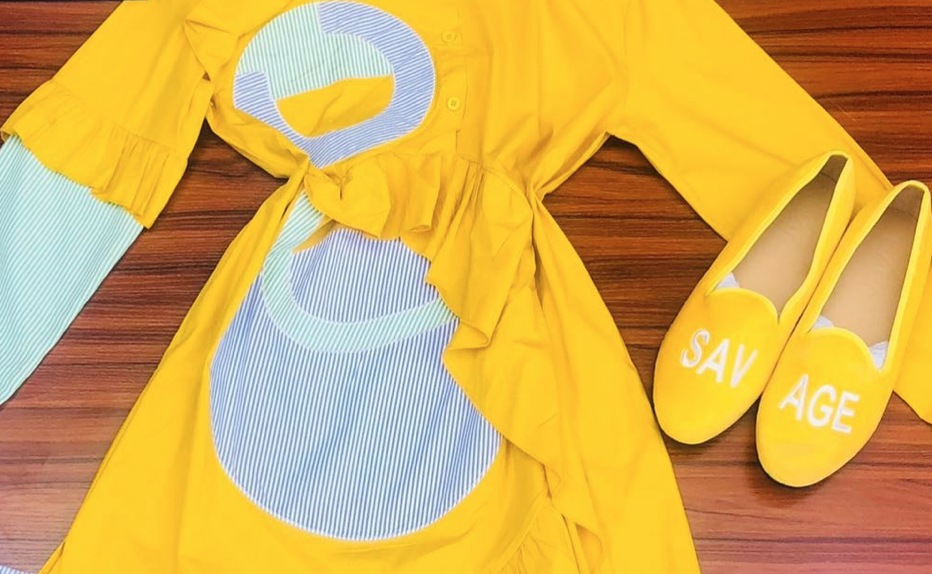 Credit: @bargainhunter.co via Instagram
Sweaty, staticky, bad for the environment and frequently exorbitantly expensive, polyester should have little to no place in your closet. Try to replace it with breathable natural fibers, like silk, cotton and, if you don't mind the creased look, linen. Even viscose isn't always too bad.
High heels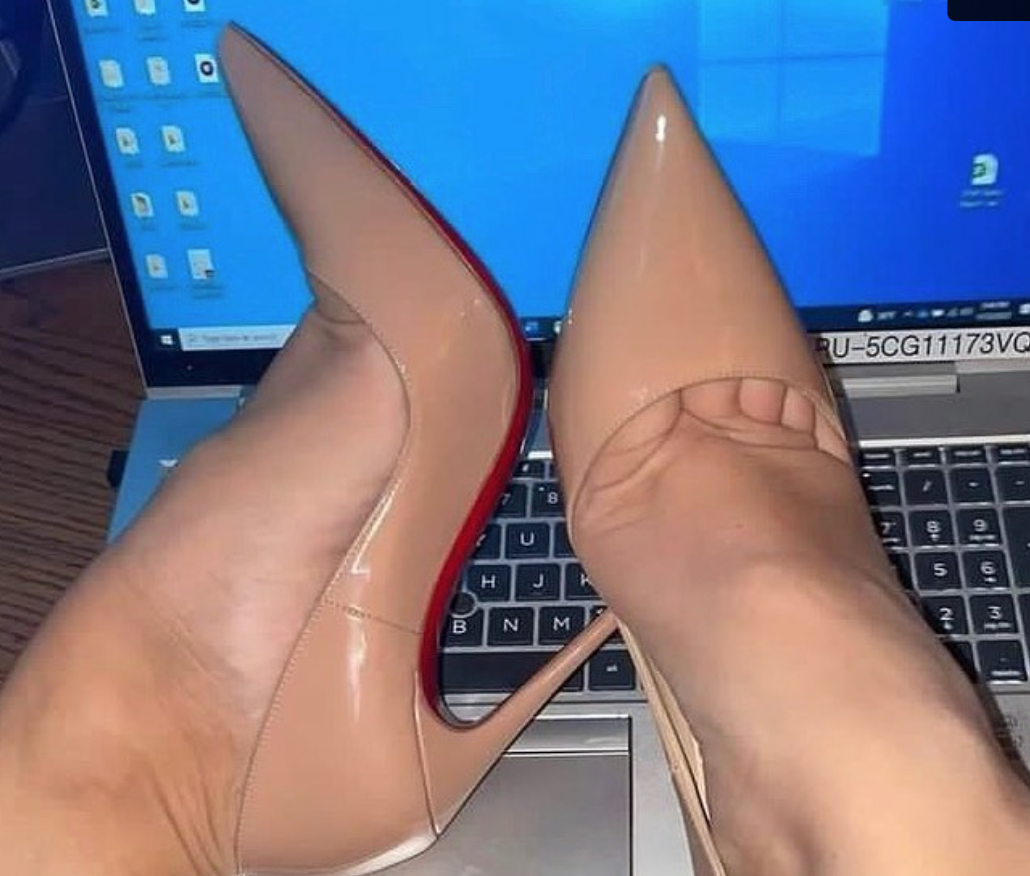 Credit: @heeled_insta via Instagram
Haven't your feet had enough of high heels? Don't they deserve something comfier? Aren't you sick of corns, calluses, bunions, blisters, and hammertoes? Whether high heels are "in" or not, at some stage, everyone should prioritize comfort over aesthetics. Honestly, there are no prizes for wobbling around on vertiginous heels.
Loud accessories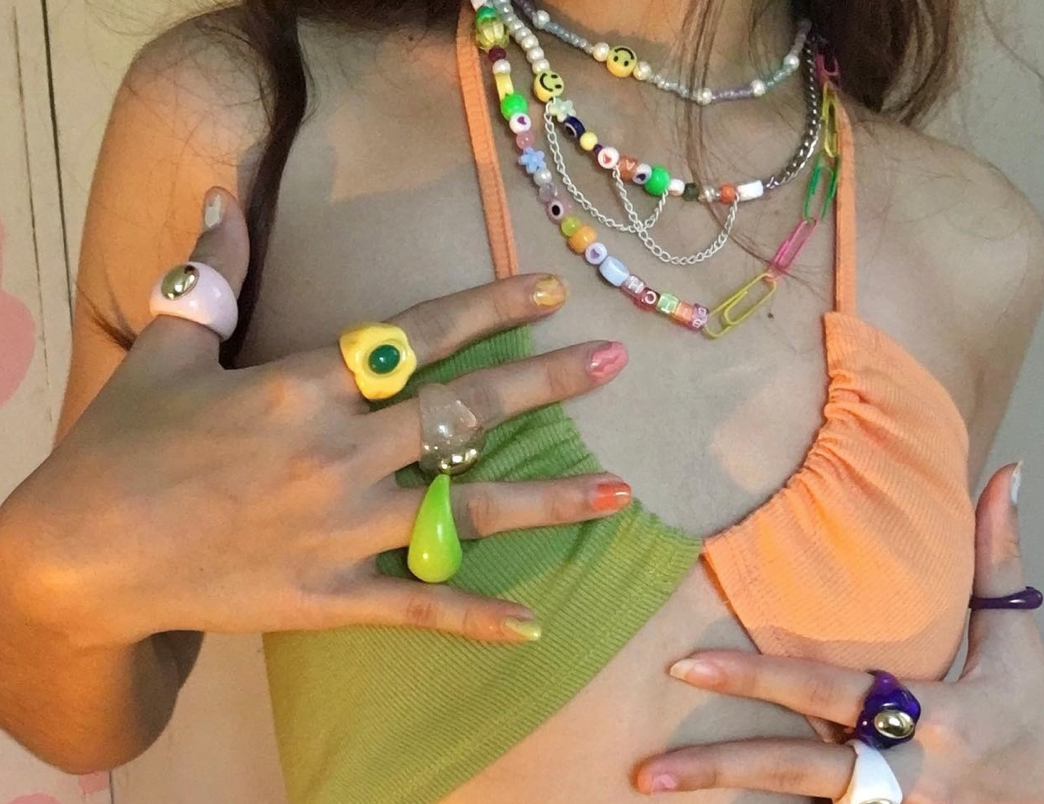 Credit: @sheinphilippines_ via Instagram
Some celebrities pull it off with aplomb. So, too, do some regular folk. However, there's no doubt that loud accessories are a tricky plank to walk. Take it too far and you risk looking like a teenager who's gone mad in the mall. Loud accessories call attention to the person wearing them – and not always in a positive way. By 50 or so, you should be confident enough to opt for more understated, classic pieces.
Slogan t-shirts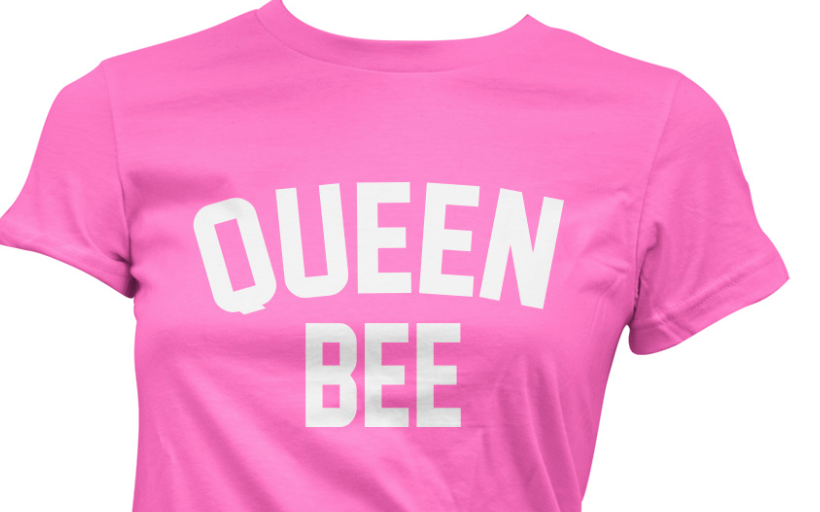 Credit: rockerfell via Ebay
Sure, you wore them as a teen. You probably also wore them in your 20s and maybe into your 30s. However, slogan t-shirts say more than just what the letters spell out. They also suggest that you're frustrated in some way – and so frustrated that the only way you can express that frustration is through your clothes. Perhaps that's true….but are you really sure that's necessary?
Too trendy denim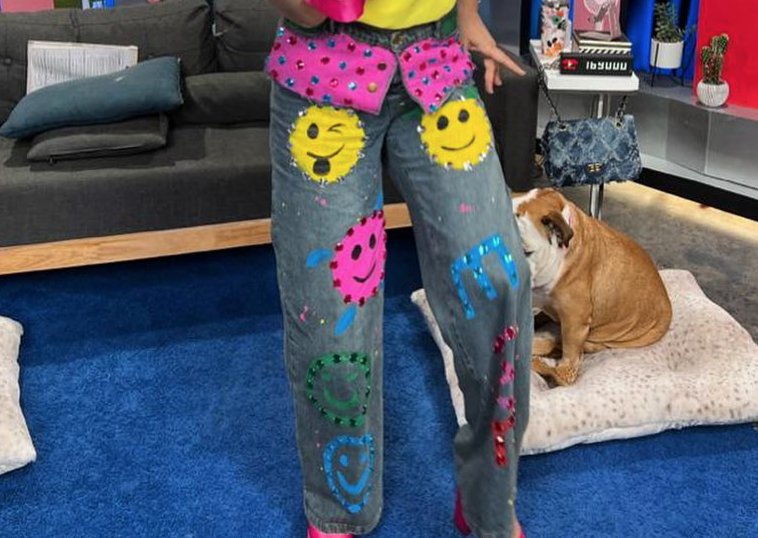 Credit: @bellofcalifornia via Instagram
Whether ripped, frayed, rhinestone-embellished, super low-rise, or covered in appliqués of butterflies, swallows or Mickey Mouse, trendy denim is risky. At 25 or so, you can still take that risk without fear of looking ridiculous if you don't quite pull it off. By 50, however, you may look out of place in your patched and bedazzled low-slung hipster jeans. Think about opting for slightly more classic styles.
Micro mini skirts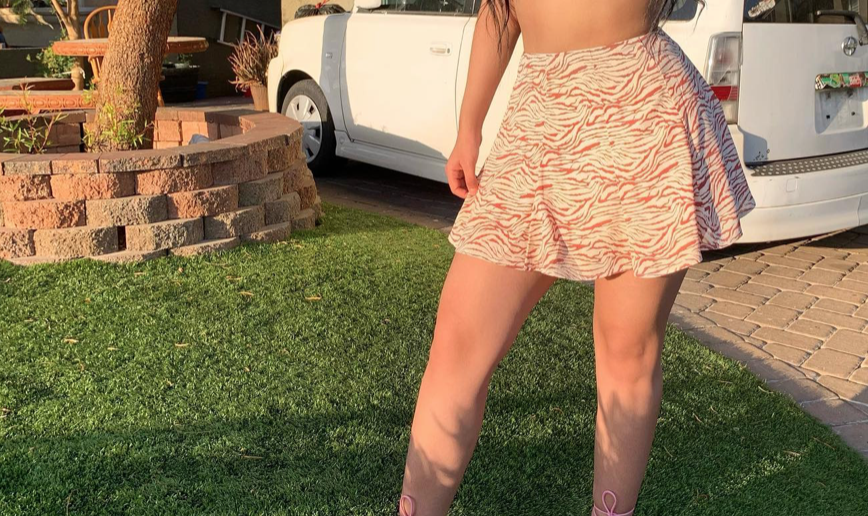 Credit: @belllaaavx via Instagram
Fair enough if you're an ageing but still-spritely pop star. Equally, if you're a retired grand slam tennis player who still takes a knock around seriously. In those cases, a micro mini skirt might be appropriate apparel. In almost everyone else, these skirts can start to look just a little ridiculous. Slightly longer pencil skirts are often more flattering but, if you're wedded to your mini, try black opaques.
Unflattering underwear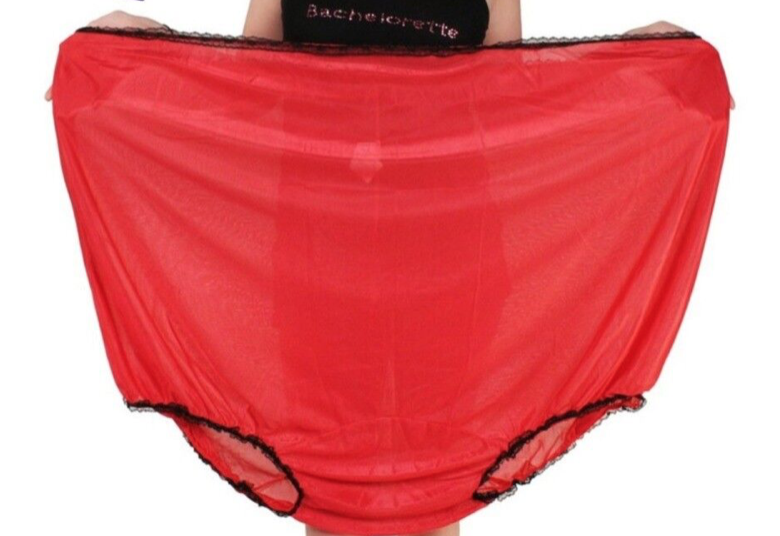 Credit: saveabuckenterprises via Ebay
Ill-fitting bras and saggy, baggy underpants have to go, especially as you get older. With age inevitably comes sagginess, which is why why a supportive bra and, ideally, a great pair of Spanx or similar are just what you need to feel and look fantastic, no matter what you choose to put over top.
Daisy Dukes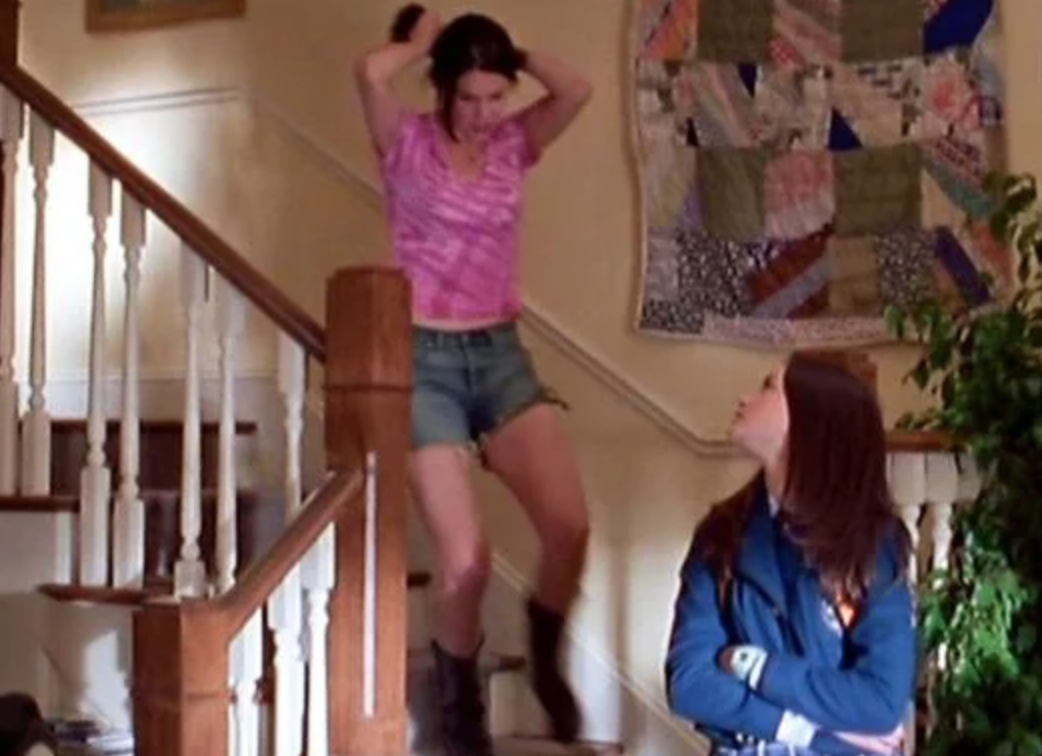 Credit: wayfindertarot via Reddit
If even the 30-something Lorelai Gilmore struggled to pull off a pair of Daisy Dukes without raising the eyebrows of everyone around her, there's not much hope for the rest of us. Sure, they're cute but they're definitely an item of clothing best left to the very young. If you're still wedded to the idea of denim shorts, look for something a little longer, with a more flattering cut.
Clothes that don't fit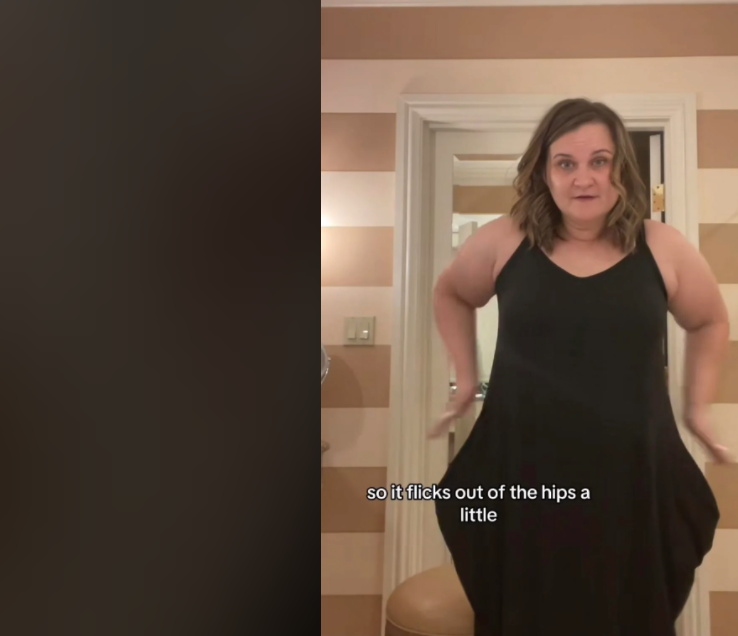 Credit: cle8964 via Reddit
There's never really a good excuse for wearing ill-fitting clothes. However, checking that your outfit fits well and flatters you becomes more important as you get older. Women's bodies change shape over the years and sometimes need a little extra help from the right clothes. Mostly, though, ill-fitting clothes tell those around you that you're not someone to take seriously and that, perhaps, you don't care.
Heavy earrings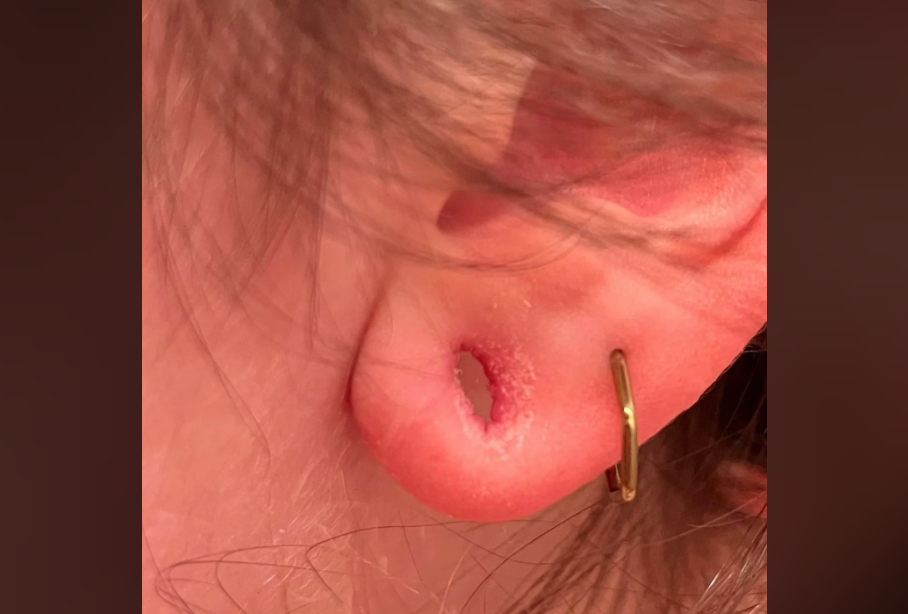 Credit: Tea_and_cat via Reddit
Maybe you've already told your teen daughter to take care with heavy earrings. However, it's a message you should also take on board for yourself. Heavy earrings have a tendency to drag the lobe downwards, elongating both the lobe and the piercing hole. Older skin is less elastic and so less able to recover from the stretching caused by earrings. Choose lighter, smaller pieces instead.
Sweatshirts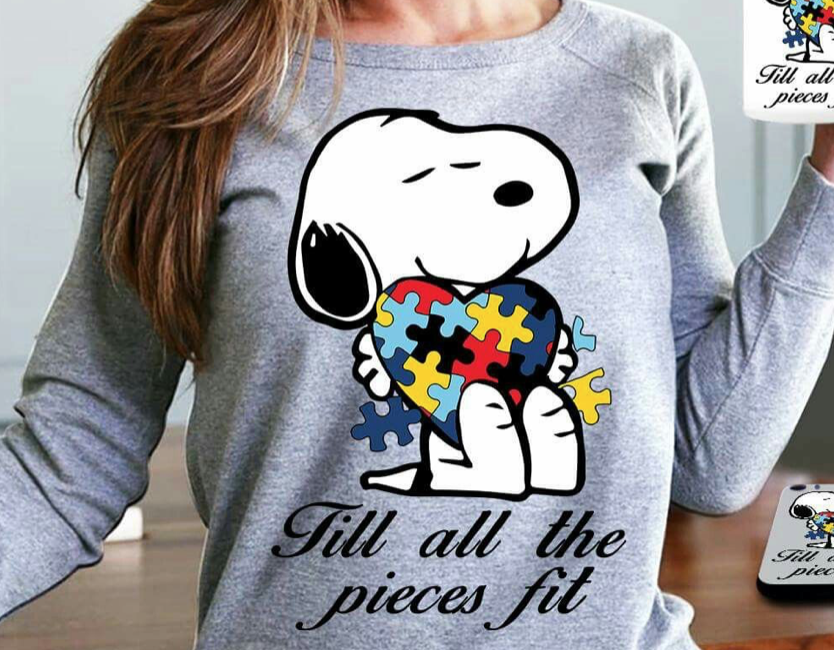 Credit: SuzAnne Dunlap via Reddit
A sweatshirt is great to throw on after a run. It's also good to keep you warm on a breezy walk along the beach. And, in a pinch, it's cozy if the furnace is playing up at home. Otherwise, however, sweatshirts are best avoided. This "rule" goes double if said sweatshirt is visibly branded (do you really want to do someone's advertising for them?) or appliquéd with "cute" cartoon characters.
Chipped nail polish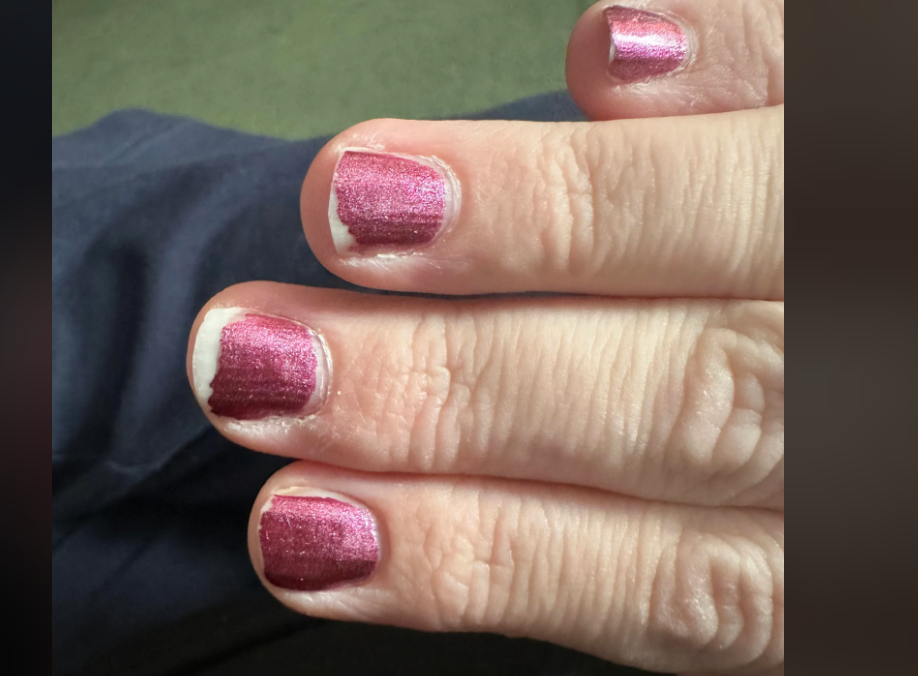 Credit: kinder chaos via Reddit
Chipped nail polish has a tendency to look a bit gross – and sometimes almost unhygienic – on anyone. And, like or not, the older you are, the more judgmental other people are likely to be when they see your chipped nails. They probably won't say anything… but they'll be thinking it. More importantly, you won't feel your best if, every time you glance at your hands, you see last week's chipped Chanel.
One-off pieces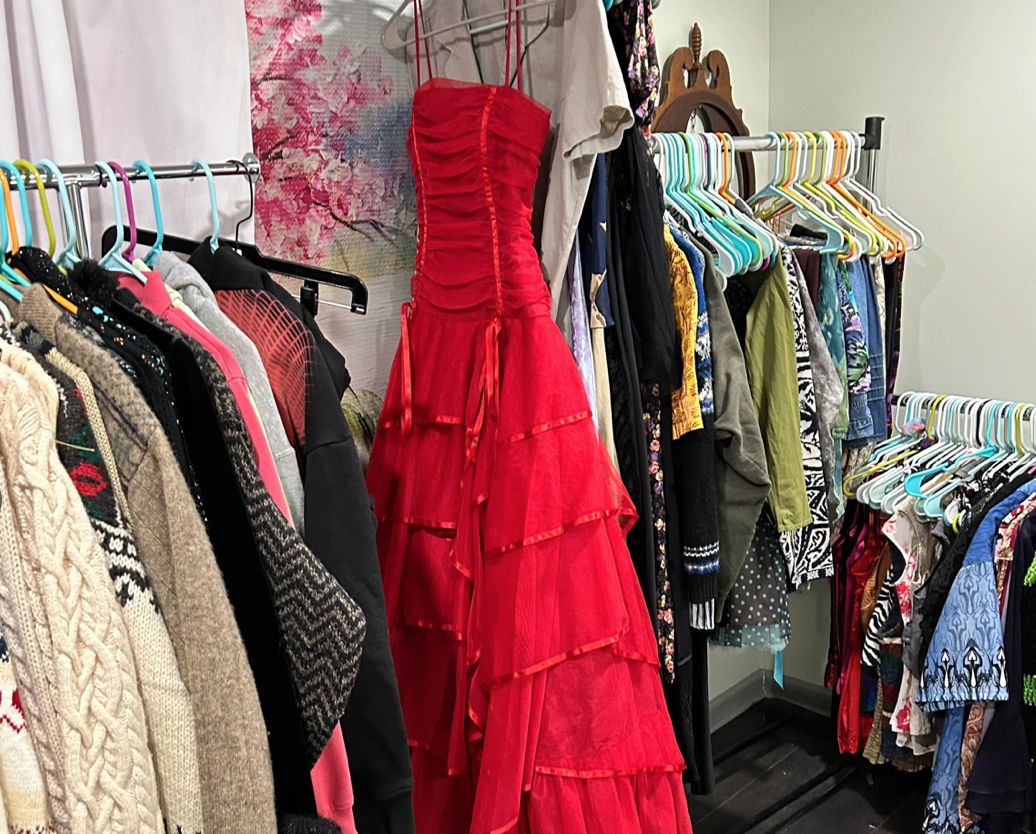 Credit: dingus_berry_jones via Reddit
If you're an impulse shopper, you probably already have a tonne of pieces you regret buying. One of the top reasons for regretting a purchase is because you don't have anything to wear it with. Buying pieces that work with your existing wardrobe is a skill and, by your 50s, it's one you should be trying to acquire. Try not to buy anything that doesn't work with at least three other items in your closet.
Crop tops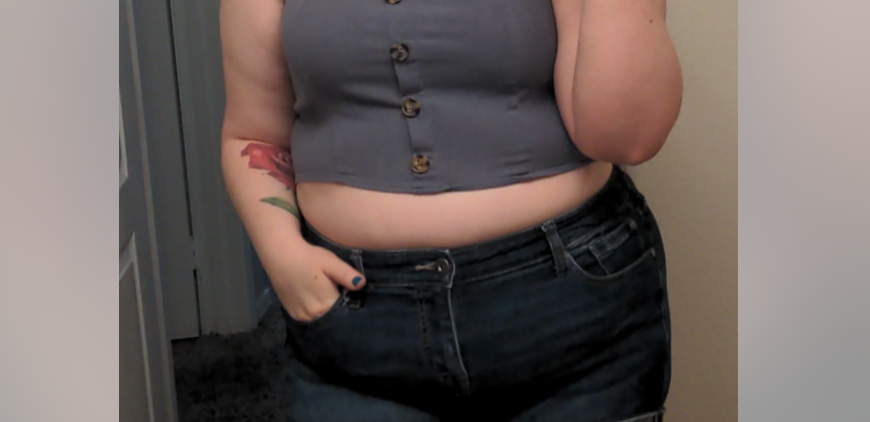 Credit: ham1124 via Reddit
Let's leave some pieces and styles to the teens and young twenty-somethings. Crop tops – by which we mean tops that leave none of your belly to the imagination – definitely have a place in this category. They're not kind to anyone with a less than washboard stomach but youthful skin, even if it's not taut and toned, gets away with crop tops more easily than older skin.
All-black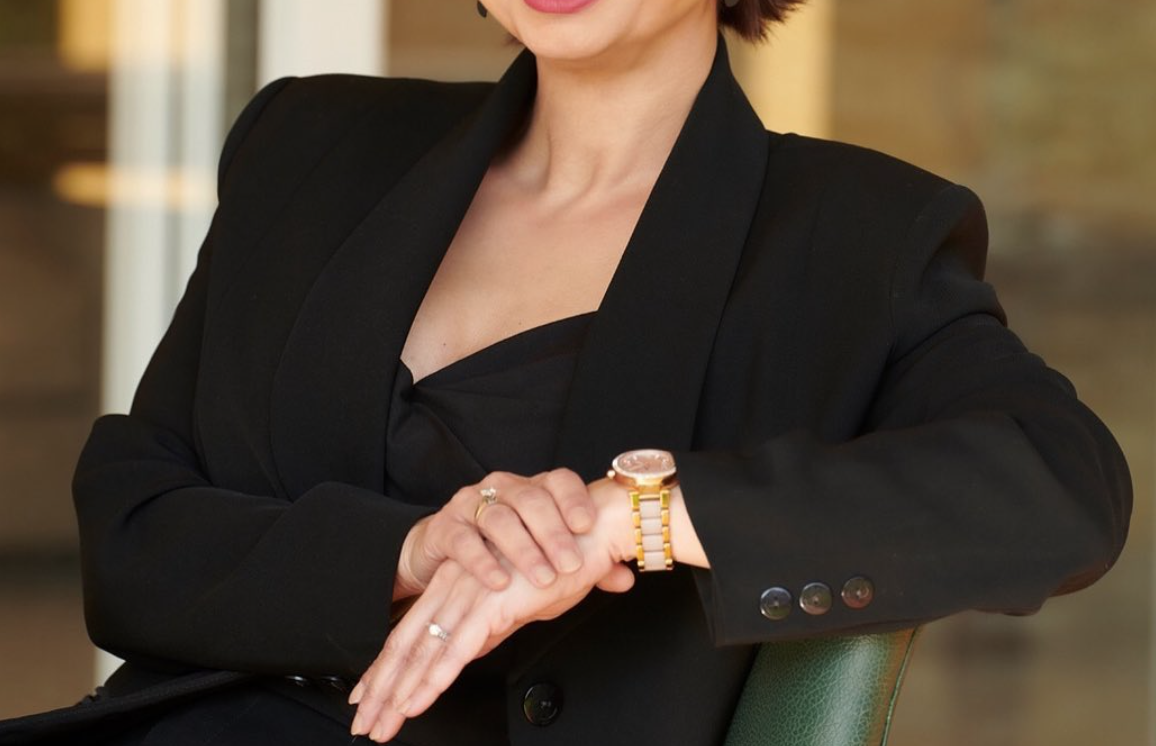 Credit: @tanyasethsoota via Instagram
Coco Chanel famously once said: "Women think of all colors except the absence of color. Black has it all. [Its] beauty is absolute." While there may be something in that, black is a hard color to wear, especially if you have a warm skin tone. And, even if you have the sort of cool coloring that does suit black, you can find it begins to look harsh next to your skin as you age.
Trends that don't suit your shape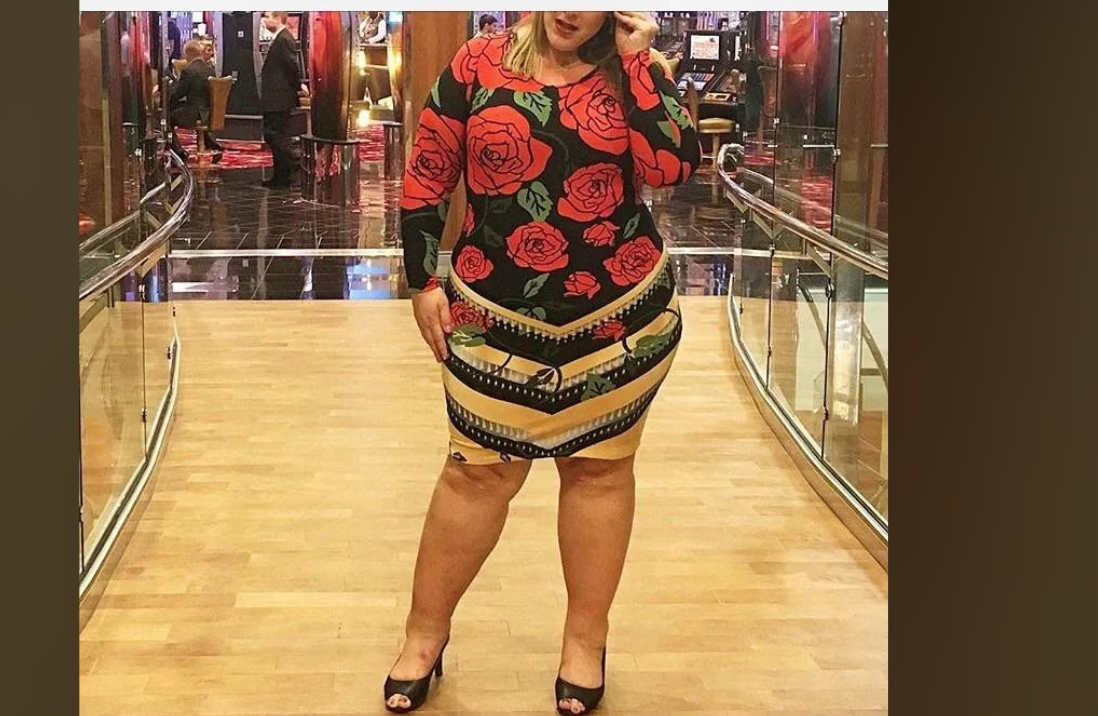 Credit: limeboy69 via Reddit
When you're young, you can probably get away with wearing pieces that don't suit your shape or skin tone. As with so many things, youth is the time for experimentation. One of the joys of getting older is knowing what suits you and, consequently, what makes you feel great. Wearing something that's trendy but that doesn't suit your shape definitely isn't going to fulfil that brief.
Colors that wash you out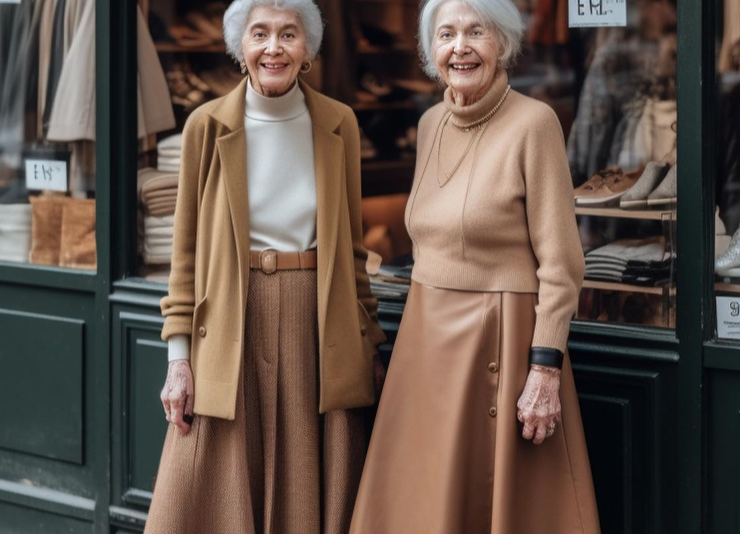 Credit: @lizsunshine via Instagram
Just as black isn't necessarily a great idea, neither is a color that washes you out. After all, why would you want to wear something that makes you look insipid, pasty, unwell or all three? In particular, beware of the trap that many older people fall into: beige. And, specifically, unless your jeep is waiting to take you out on safari, steer well clear of all-beige outfits.
Baggy waisted pants with low-slung crotches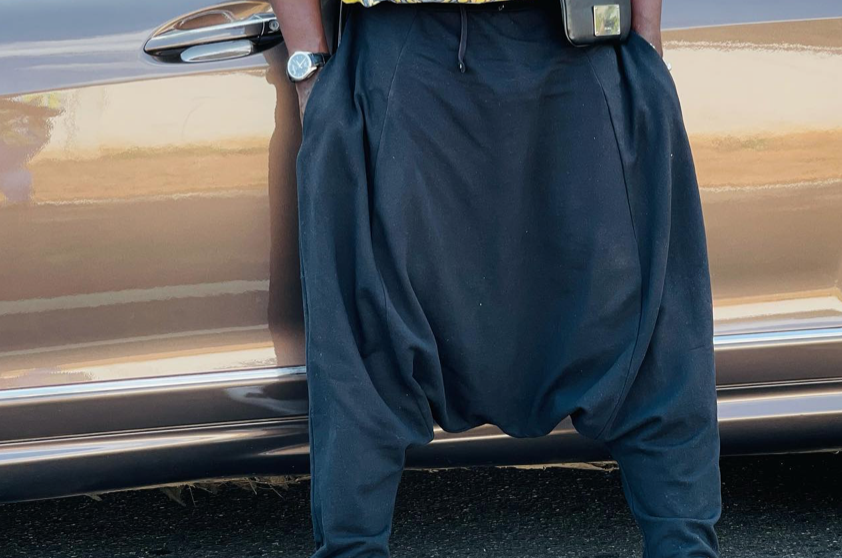 Credit: @osebo_thezaraman via Instagram
Another comfort item that you might kick against giving up, baggy waisted pants with low-slung crotches really aren't flattering. Frankly, they weren't flattering on MC Hammer and they're also not flattering on gap year students touring Nepal. If you want the comfort without the diaper-smuggling look, try linen joggers with a tie waist instead.
Capri pants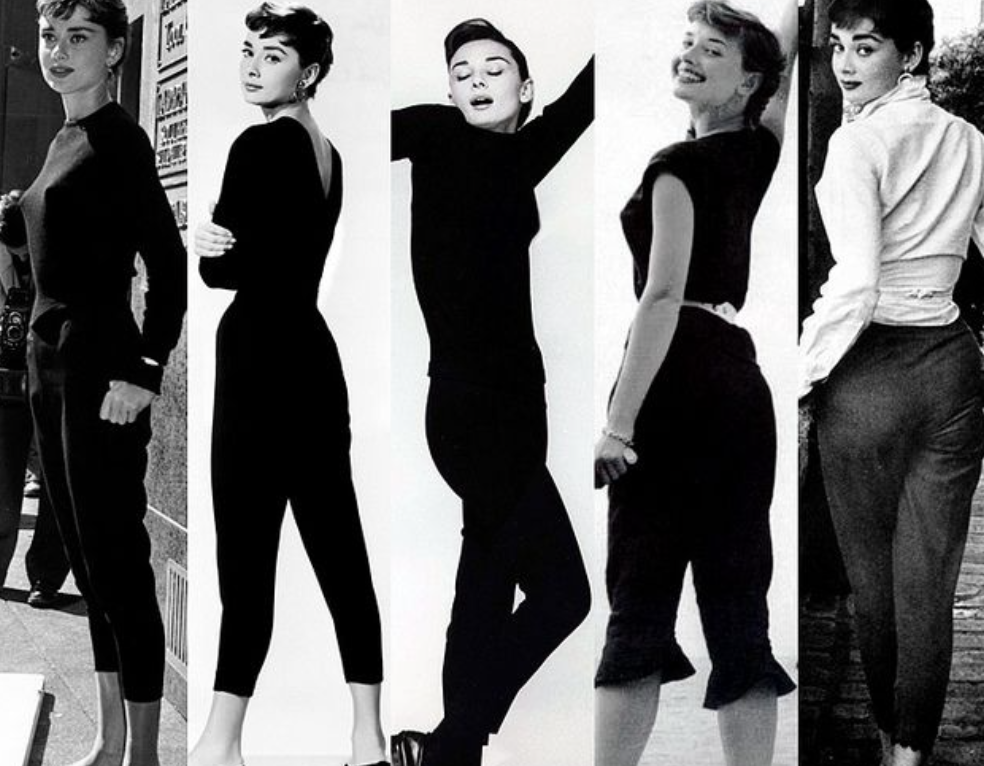 Credit: myhumblefash via Pinterest
They might make you think of vacations on the Italian Riveria but capri pants usually don't look great on anyone – unless you happen to be Audrey Hepburn circa 1953. Visually, the tight bottoms to the legs cut off your calves at one of their widest points, making you look bigger and shorter. Try high-waisted capri culottes, which capture the vibe of traditional capri pants while avoiding the problems.
Anything that's too tight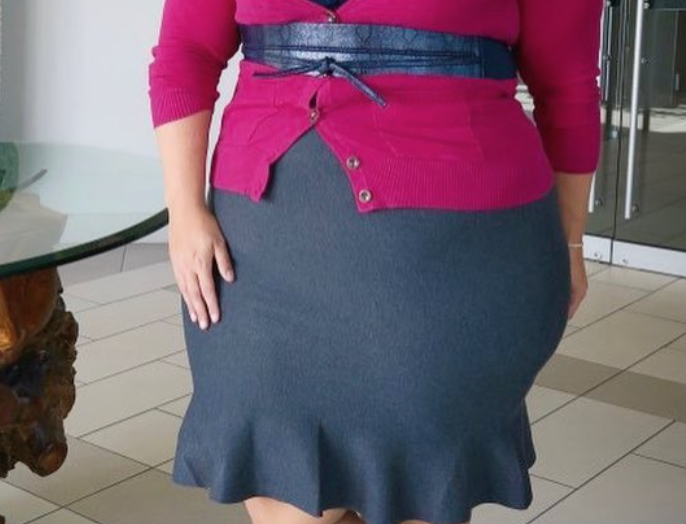 Credit: @glitterandlazers via Instagram
It's a common mistake: buying something that's too tight in the hope that you'll slim into it. Another common mistake is taking size labels personally. Ignore them. Cut them out, if you must. Focus on how a piece of clothing looks on you. You want room to breathe, to move and to be you – without worrying that you'll burst a seam when you sit down.
Shapeless shift dresses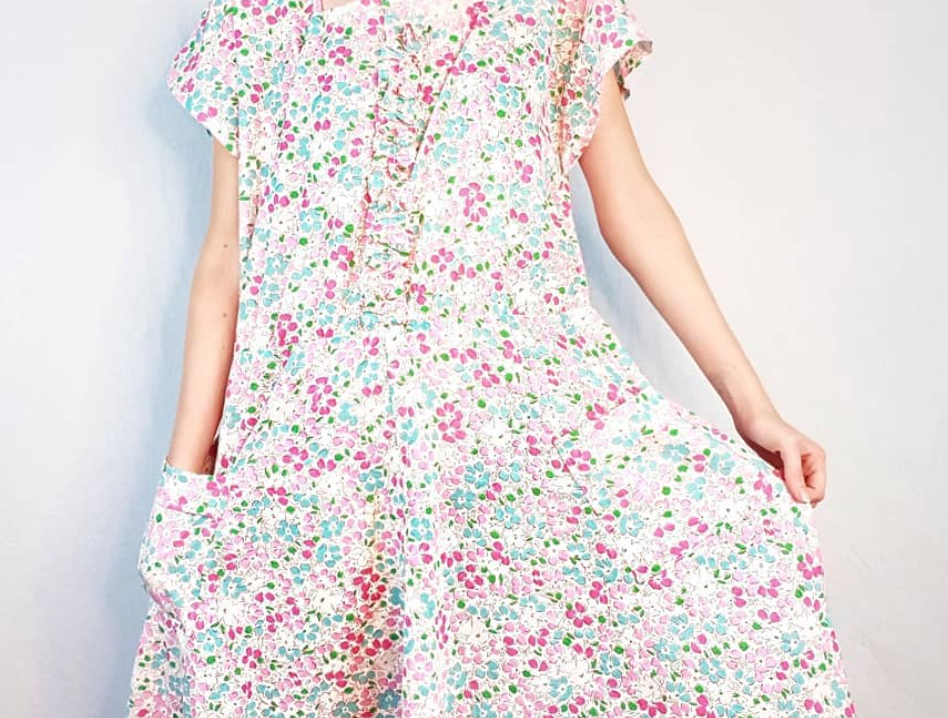 Credit: @mygirlrache via Instagram
Just as you don't want to wear something that's too tight, you also don't want to don something shapeless. When it comes to shapeless garments, shift dresses are a common culprit. Sure, they're cool and comfy on hot days but maybe save them for the backyard rather than a dinner date or trip to the mall. You don't have to wear something fitted but a little tailoring goes a long way.
Dated florals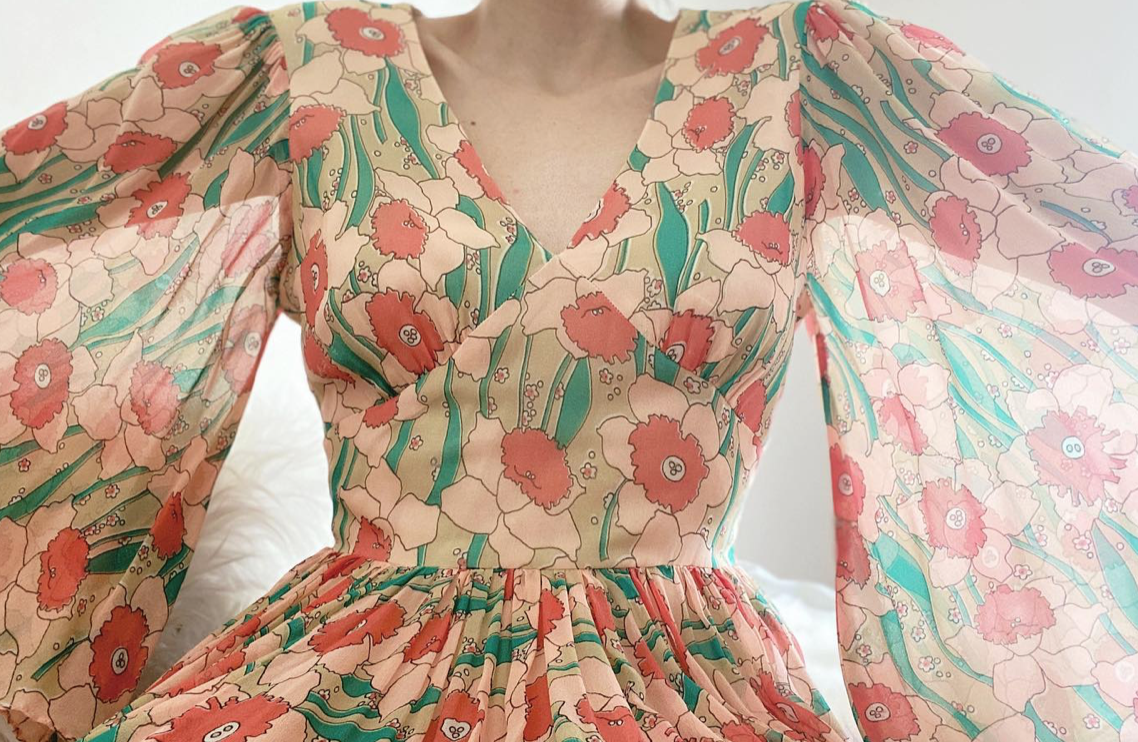 Credit: @thriftwares via Instagram
Approach floral prints with care. Yes, you might have rocked a psychedelic orange and brown floral print in the 70s or swanned around in Laura Ashley florals in the 80s. However, florals that are so strongly associated with a particular era can look very dated – especially (and unfortunately) when worn by someone old enough to have worn them the first time around.
Visible sock liners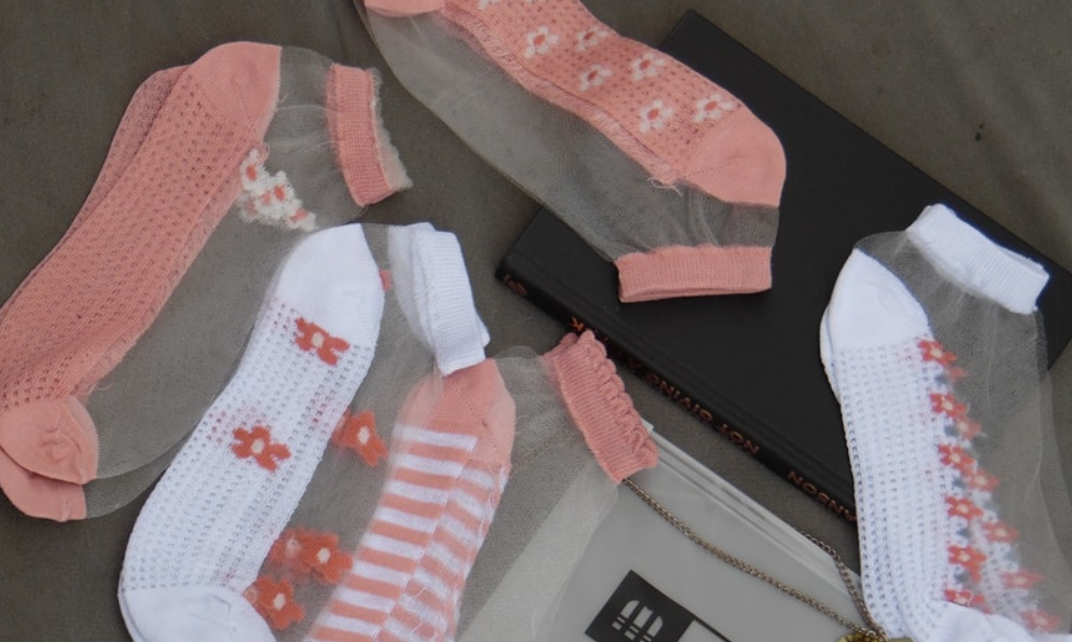 Credit: @sock_.maniacs via Instagram
Fair enough, you don't want to wear ankle socks with your trainers or loafers. However, if your sock liners are visible, you might as well not have bothered in the first place. Yes, it's a bit of a hassle having to match your sock liner to your specific shoe but it's worth the effort. Rmember that some sock liners are much better than others at staying in place so do shop around first.
Seamed underwear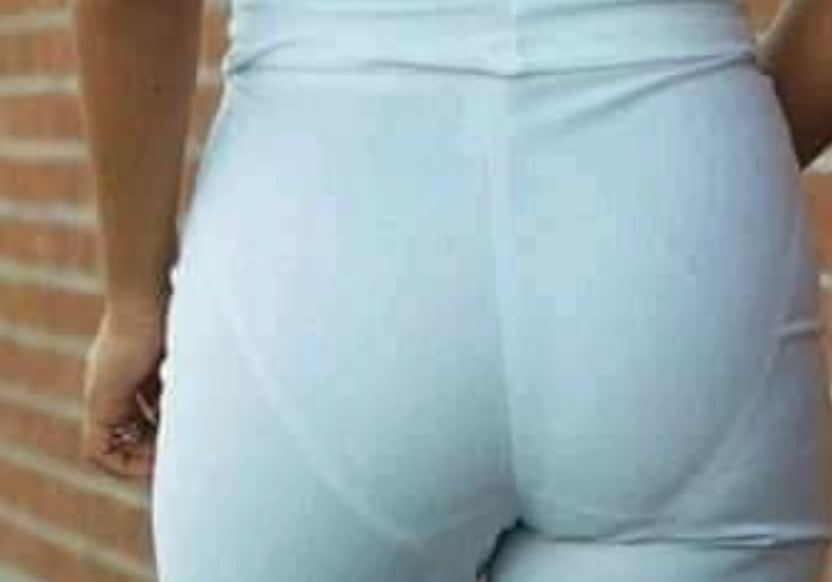 Credit: @seunoloketuyi via Instagram
If you want to spoil the look of a great dress, brilliant blouse or fabulous pair of pants, team it with seamed underwear. You can pretty much guarantee that the seams of your pants, cami or bra are going to be the first thing that anyone notices. If this bothers you, take time to try on a few different options or try and source a no 'VPL' (visible pant line) pair.
Belts to hold up your pants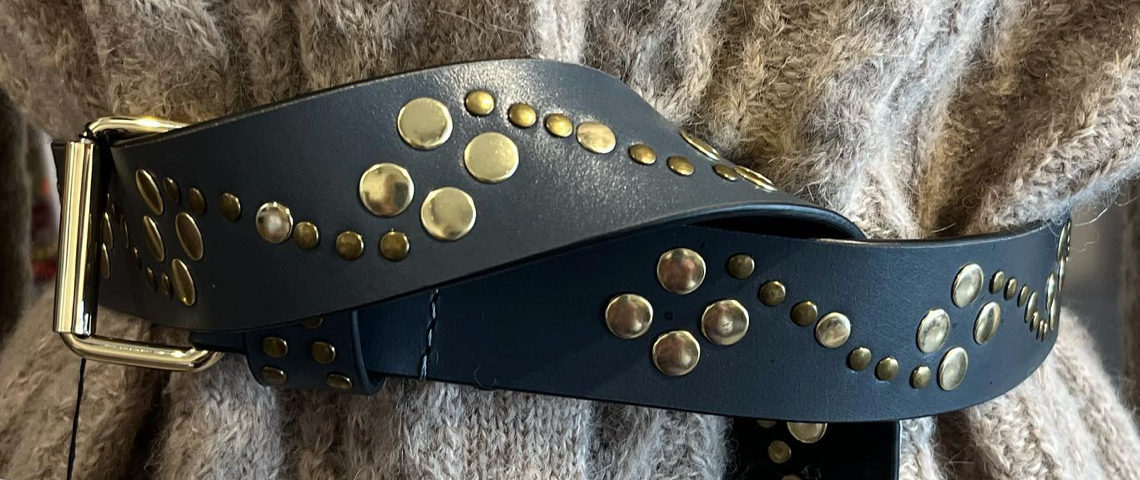 Credit: @loveduck.paddington via Instagram
We know that belts are a functional item – or, at least, that's how they were originally designed. However, if you genuinely need a belt to hold up your pants, it's a good sign that you actually need a smaller pair of pants. Instead, try to keep belts for enhancing (or giving you) a waist or providing inter
Leggings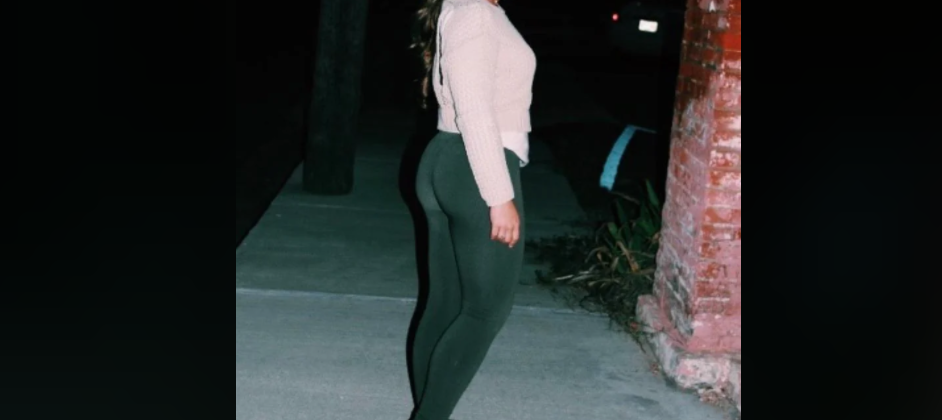 Credit: bad-bitch-brooke via Reddit
Leggings look cute on the under-fives. They're also practical for the gym. Otherwise, and especially if you're old enough to know better, they should have no place in your closet. This is particularly true if you wear them like pants, and without a top covering your butt. You might – might! – get away with wearing them in place of pantyhose with a sufficiently long dress or skirt, but even that risks looking dated.
Enormous scarves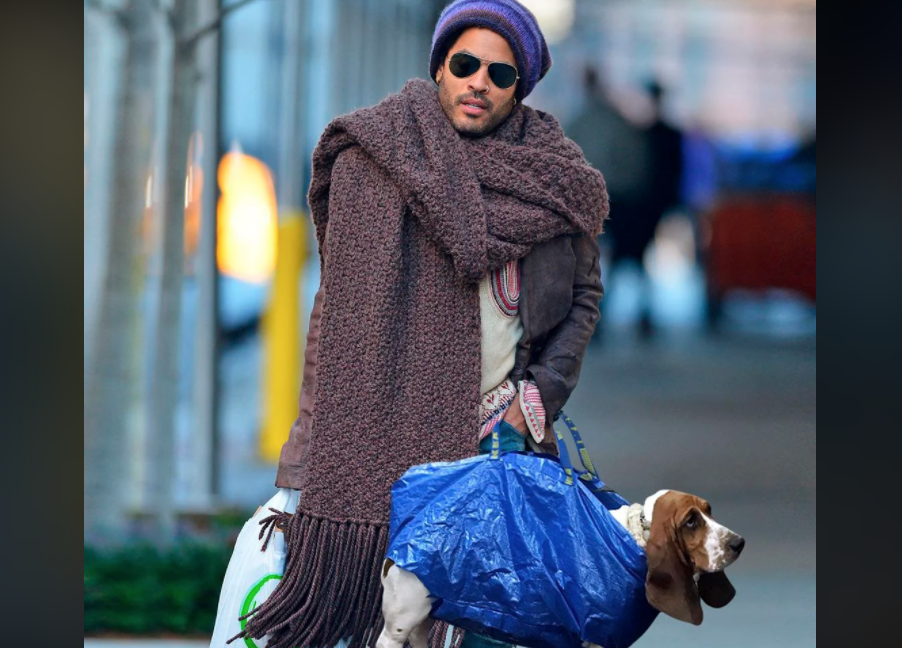 Credit: bazelo43 via Reddit
Absolutely, an enormous scarf is a wonderful thing if it's very cold and your coat alone isn't up to the job. A big scarf can also be cozy to cuddle up in on a long-haul flight. In other circumstances, however – and even if you are a Lenny Kravitz-wannabe – you run the risk of getting lost in your scarf. At the very least, your scarf is going to hide the rest of your outfit.
Anything that doesn't suit your personality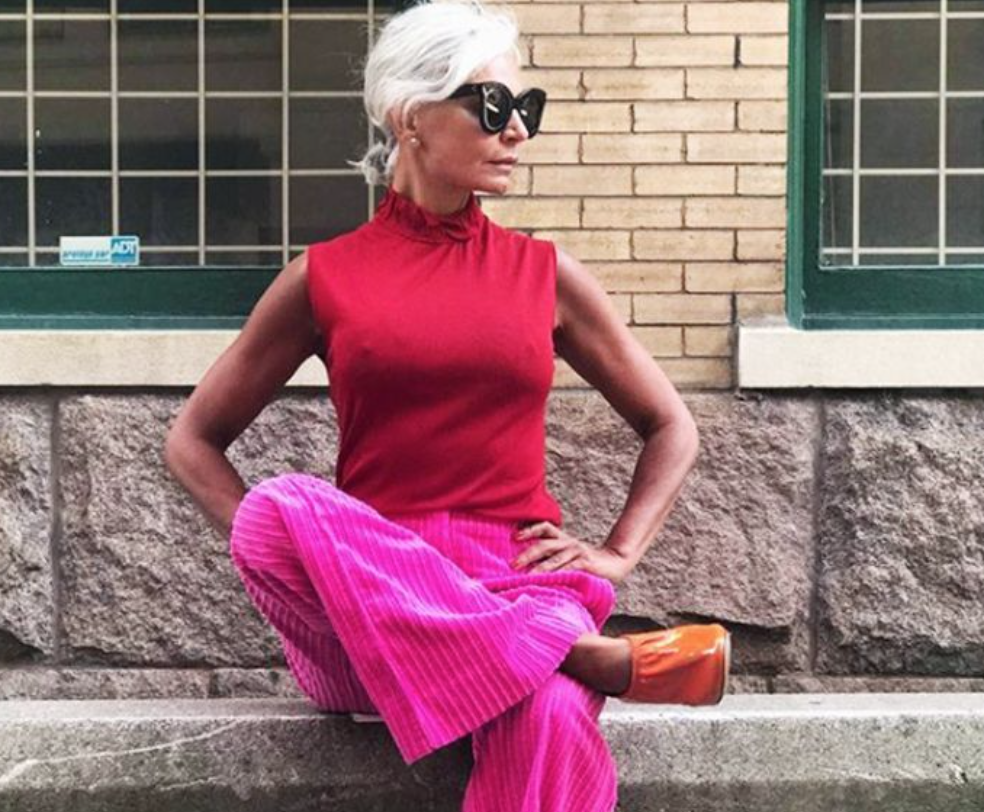 Credit: Who What Wear UK via Pinterest
Pretty much as we implied at the start of this list, you are unique. This means that, no matter your age, your sense of style is just as unique. Choose clothes, accessories and makeup that suit your personality and make your heart sing when you put on them on. If there is a secret to dressing well at any age, this is it!