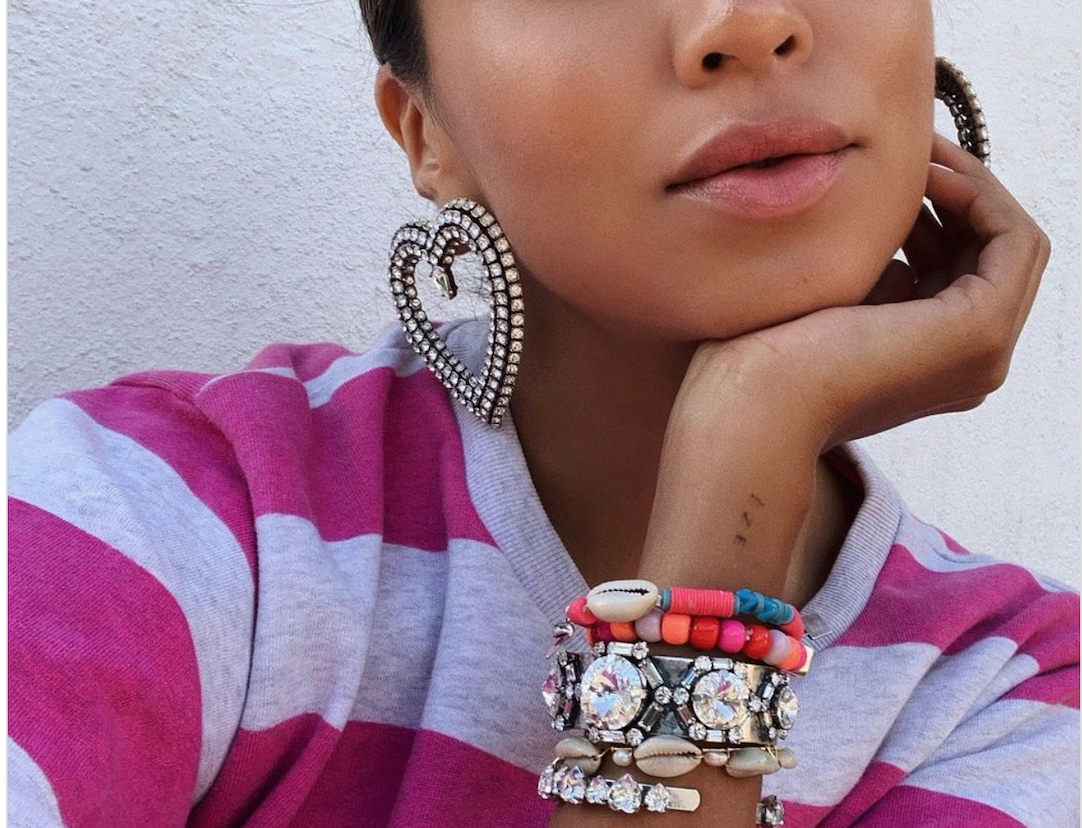 Credit: @sincerelyjules via Instagram
Wearing the wrong colors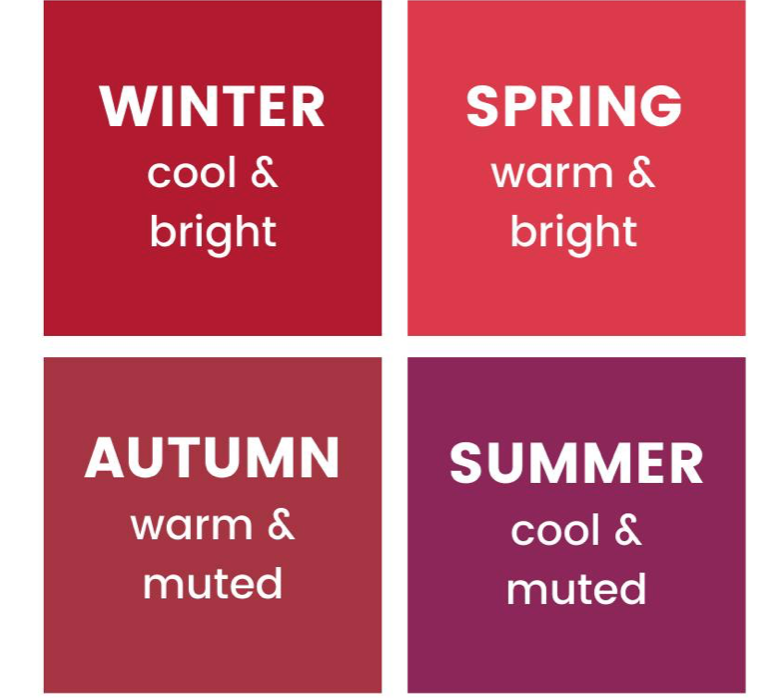 Credit: @thecolorkey_ via Instagram
Everyone has colors that suit them. Discovering which shades flatter your skin tone is an easy way to look great. However, remember that your skin tone changes as you get older, which means your best colors may alter. Cover up your hair and hold different colored scarves to your face to discover which colors work for you.
Too much beige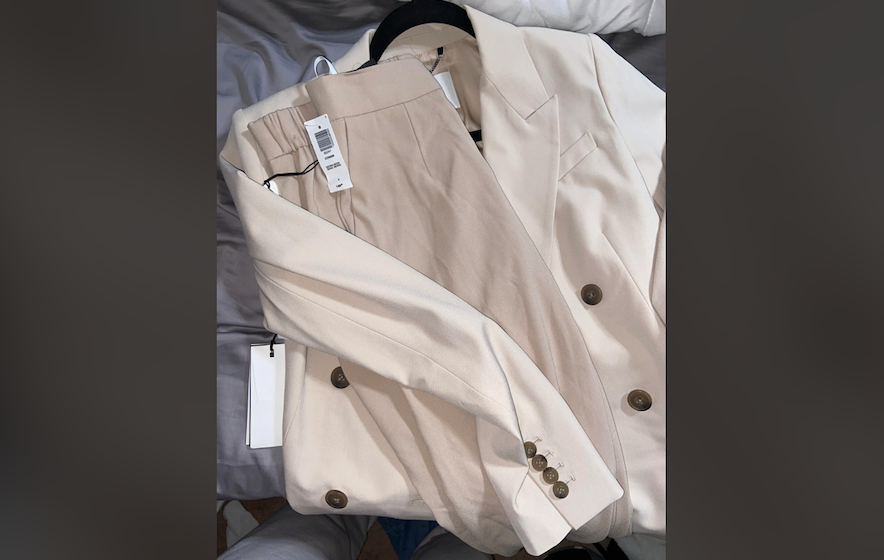 Credit: simsmobileslytherin via Reddit
It's something of a cliché but the older person in an all-beige outfit really does exist. For most, this a fundamental style mistake: the majority of people of whatever age look better – and younger – with at least a little color to their outfit. If you're fond of beige, try teaming it another color, such as dusty pink, forest green or even a metallic gold.
Baggy clothes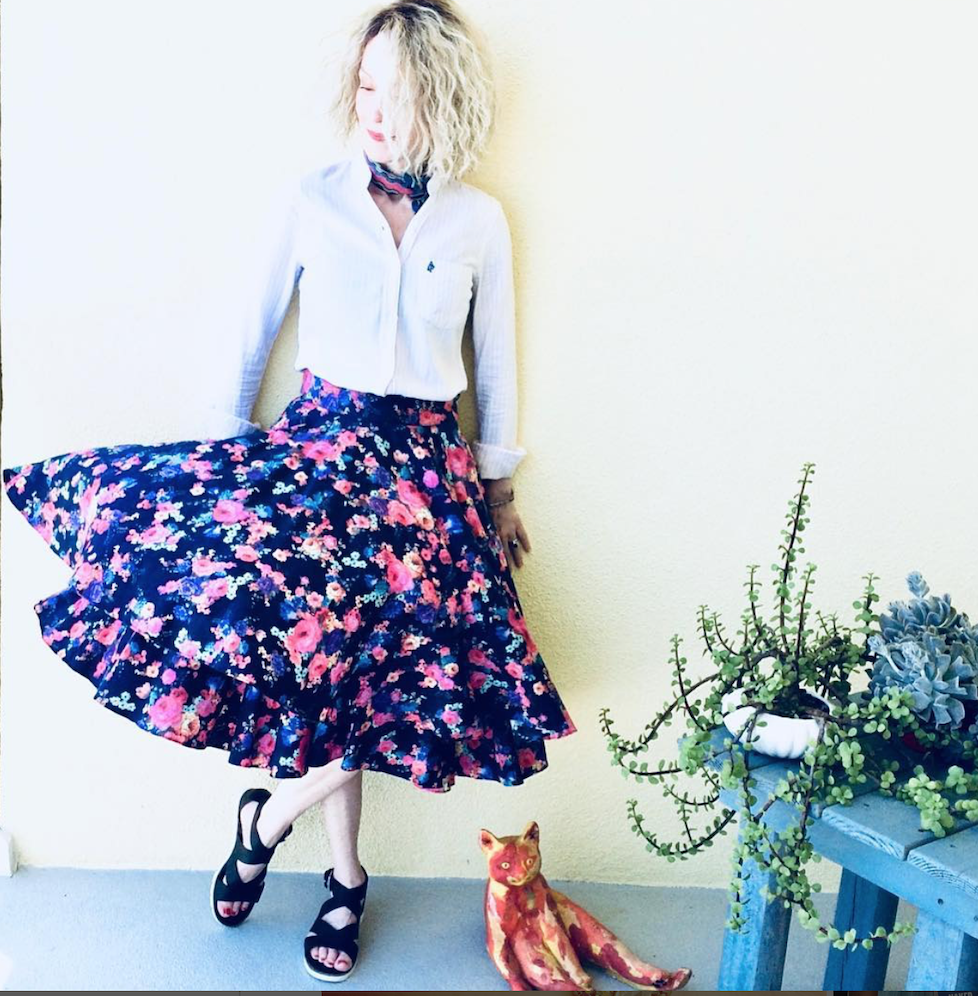 Credit: @notdeadyetstyle via Instagram
Current fashion may be for the baggy and oversized but this is a look that risks adding years to your age. It also risks giving the message that you're ashamed of your body or have something to hide. If you like the oversized look, try restricting it to just one half of your body: for example, teaming a voluminous skirt with a neat-fitting top.
Dated eyeglasses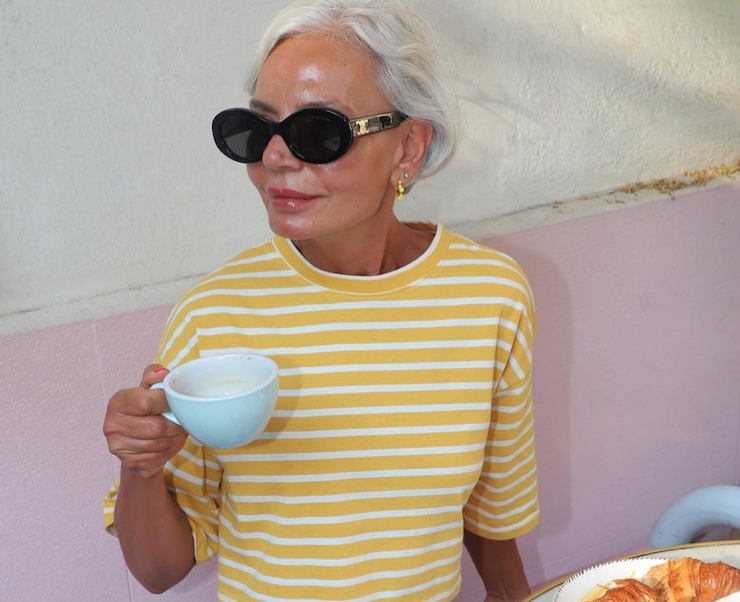 Credit: @greceghanem via Instagram
Eyeglasses are expensive so it's all too easy to stick with the same frame, especially if your prescription hasn't changed. However, some styles are more flattering than others. Frameless eyeglasses go in and out of fashion but can be tricky to pull off for older folks. On the other hand, framed eyeglasses have the advantage of helping to hide dark circles and wrinkles around the eyes.
Unflattering undergarments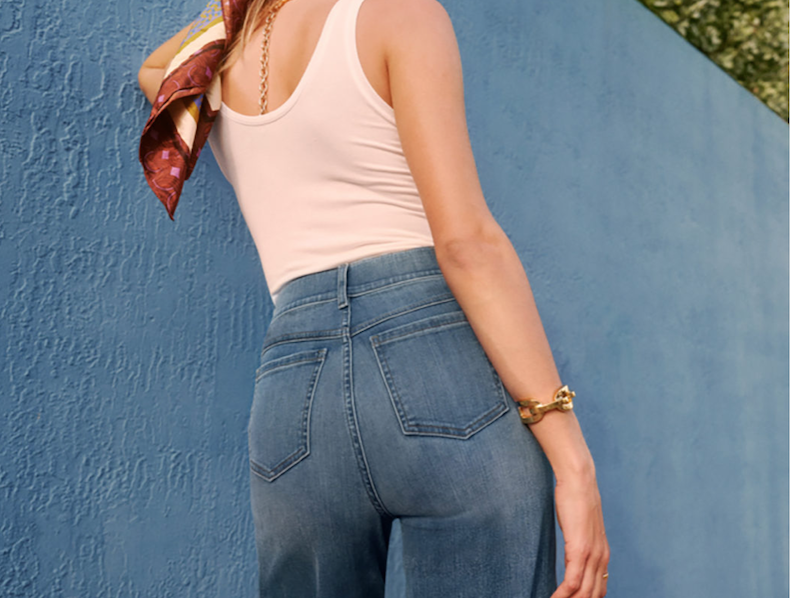 Credit: @spanx via Instagram
Whatever type of bra you prefer, make sure they're properly fitted. There's little that's more aging – and more unflattering – than a bosom that hangs down over the stomach. That said, visible panty lines run a close second. Thongs may well be too uncomfortable but there are plenty of larger, no-show panty options.
Outdated styles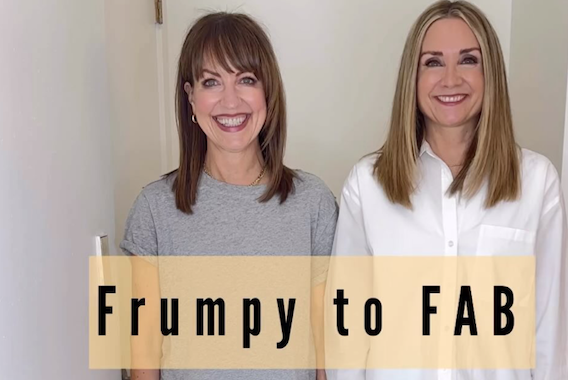 Credit: @lastseenwearing via Instagram
While sticking with tried and trusted styles works for some, most people risk looking out of touch and older than their real age. That's not to say you need to leap on every new trend with gusto. Instead, consider adopting one or two key changes every so often, such as a different style of jeans or hem length.
The wrong make-up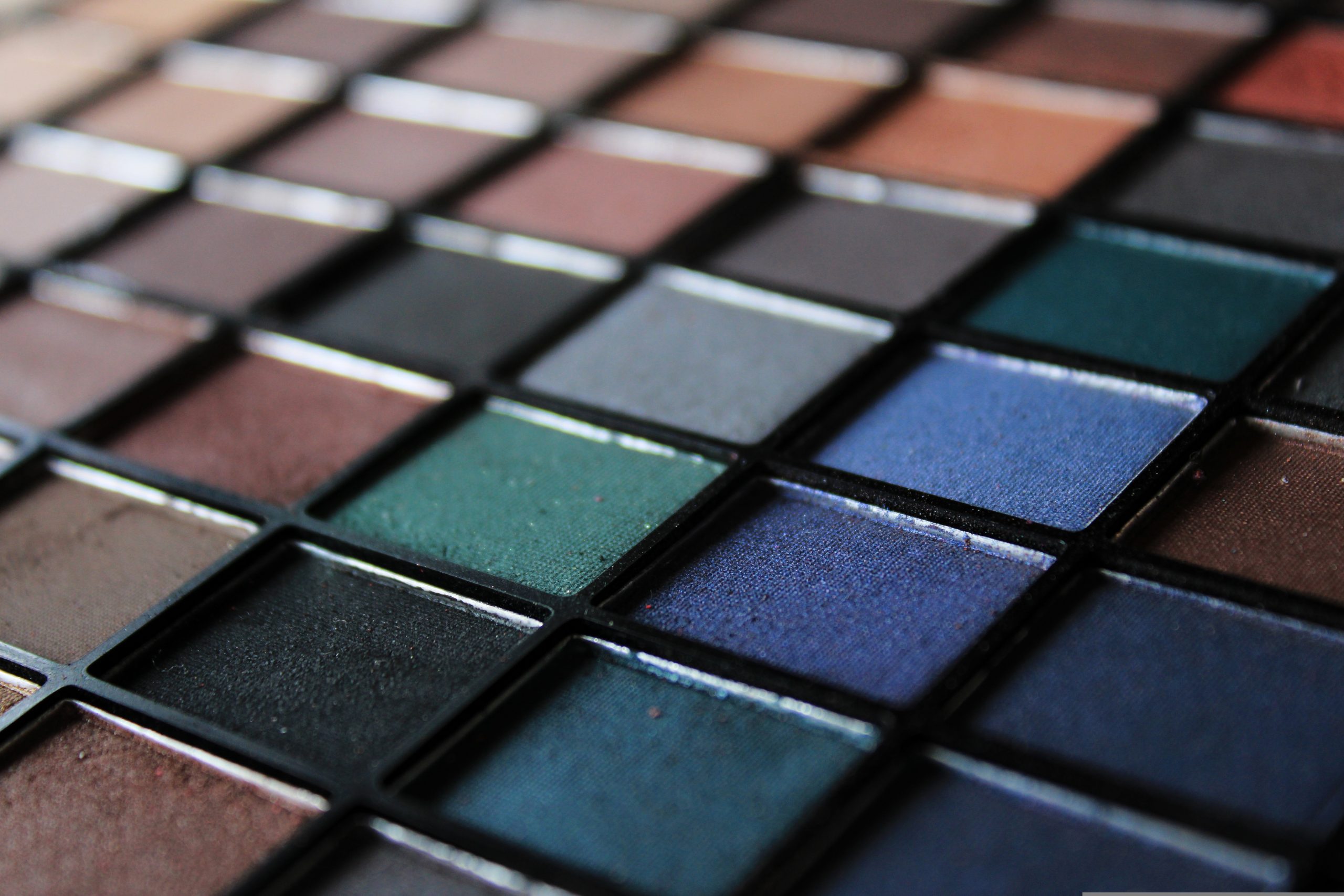 Credit: armennano via Pixabay
Just as changing skin tones mean you need to check the colors of the clothes you wear, your make-up may also need to change. Perhaps your favorite foundation is settling in your pores, your lipstick looks garish or you're breaking out in acne. Taking advice from a beauty specialist is an excellent way of fine-tuning your look and identifying the products that suit you best.
Panty-hose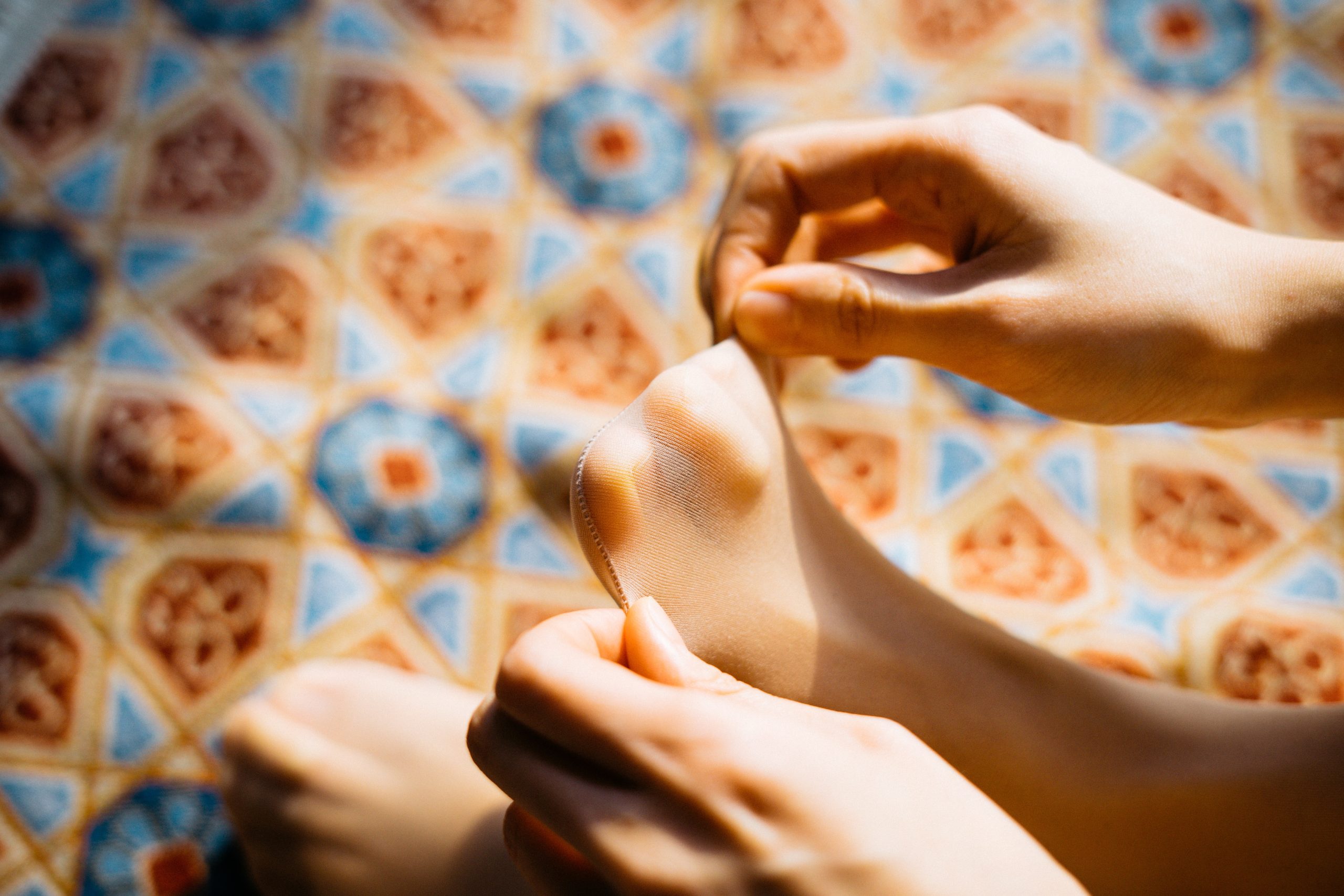 Credit: Manki Kim via Unsplash
Panty-hose definitely has its place in most women's closets. However, the wrong shade can kill an outfit and add years to your age. Be particularly wary of tan shades that obliterate all sign of your own skin. Sheer, flesh-colored shades are usually more flattering but sheer black or navy are also good alternatives.
Too many accessories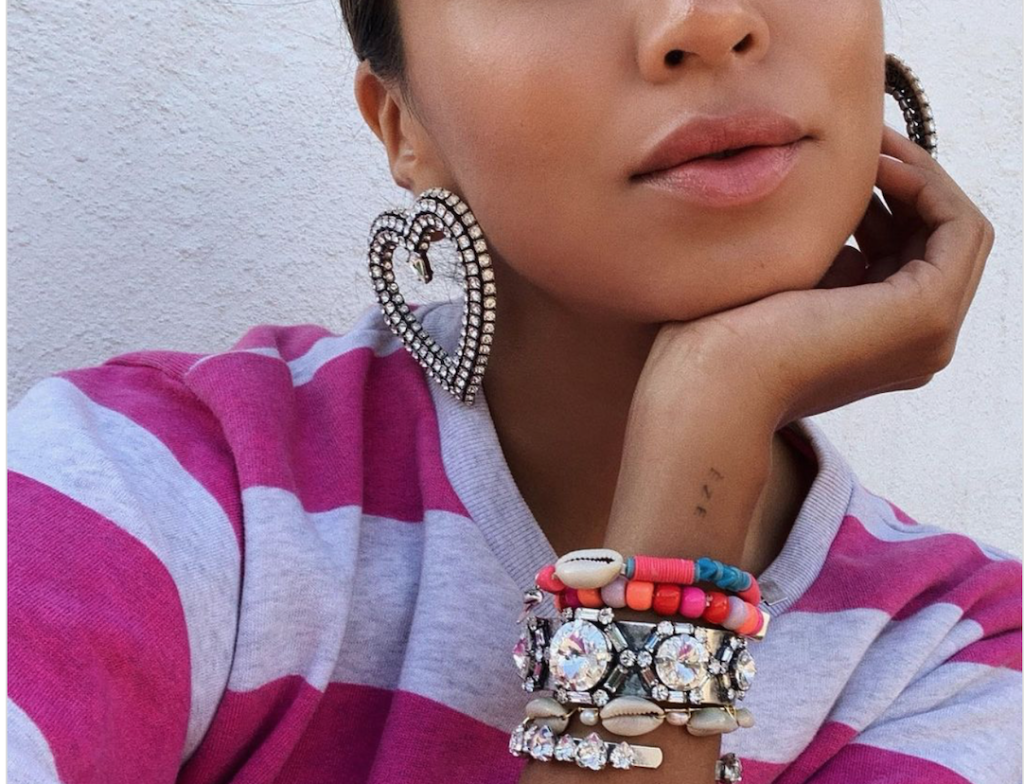 Credit: @sincerelyjules via Instagram
If you believe Coco Chanel, too many accessories are the death knell for an outfit. They can also be aging, making your get-up look overly fussy. Too many matching accessories may have a similar effect, so don't be afraid to break up your jewelry sets and wear the earrings from one with the necklace from another.
Dated hairstyles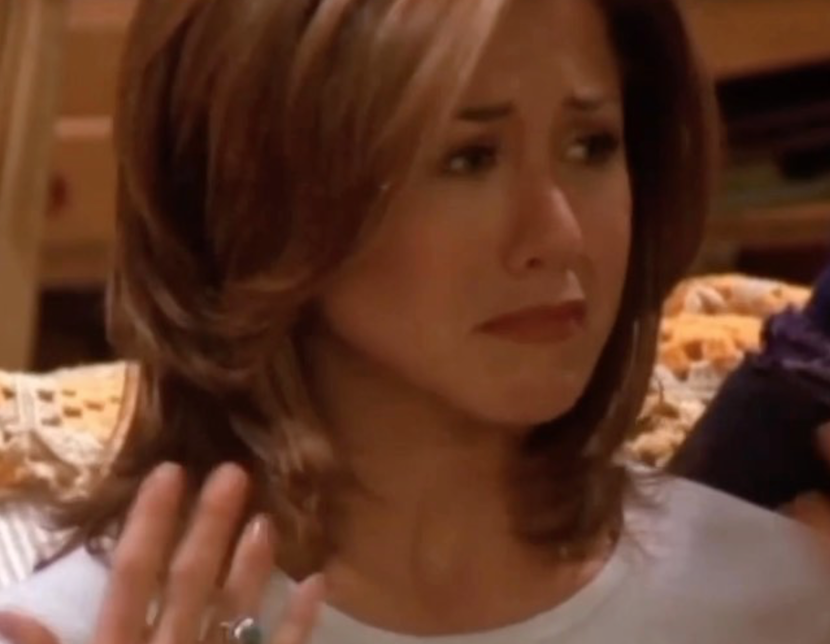 Credit: @friends via Instagram
You might still be rocking your Rachel-from-Friends layered cut but do watch out for hairstyles that look older than you. Equally, just because you're now forty or fifty or whatever doesn't mean that you need to chop off your long hair. Together, confidence in yourself and good style advice from a hairdresser you trust is the way forward.
Too tight or too short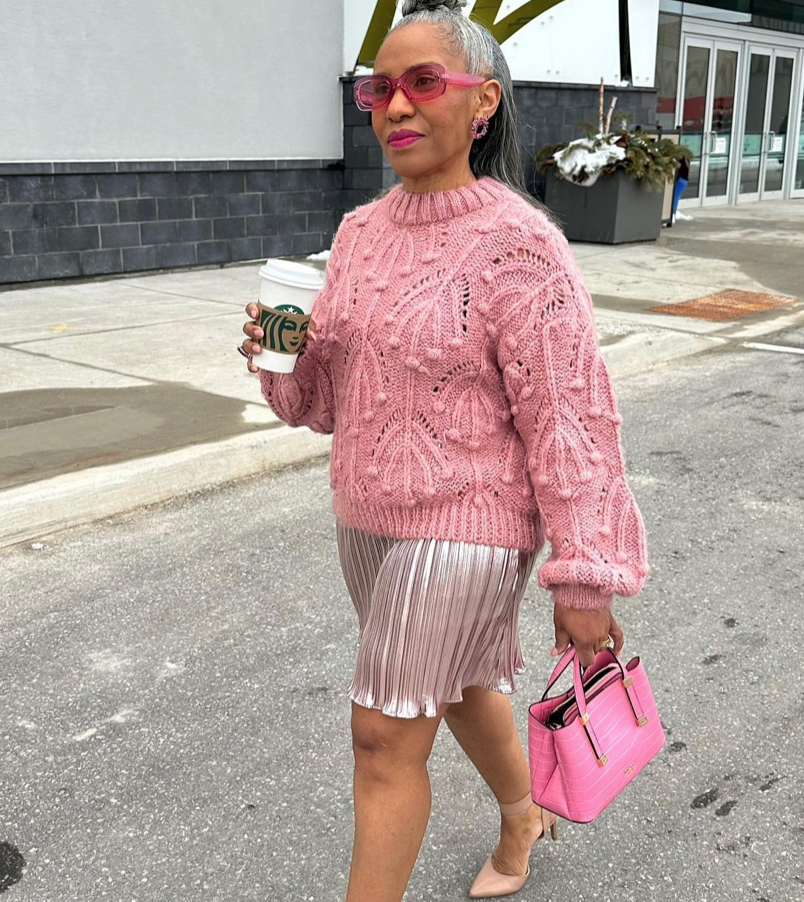 Credit: @50sfine via Instagram
Just as clothes that are too loose will do you no favors, neither will those that are too tight. Overly tight garments constrict the body in an unflattering way, highlighting any lumps and bumps. Similarly, without hosiery, wear very short hemlines with care. With careful exfoliation and perhaps the use of a tanning mitt, a short skirt and bare legs can look great.
No accessories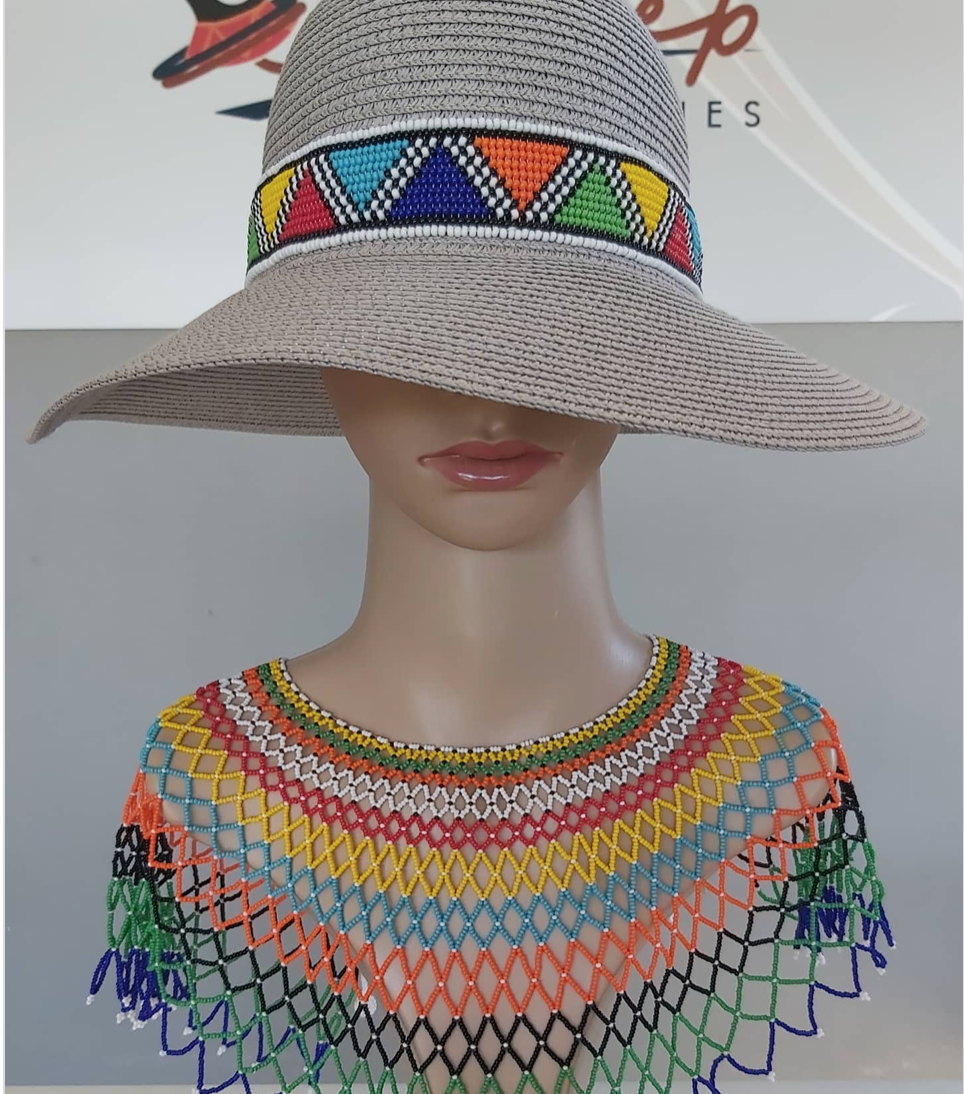 Credit: @clarebaccessories via Instagram
The right accessories can really "lift" an outfit. You might not be much of a jewelry person but perhaps you do wear a watch. If so, why not look at a timepiece that's as beautiful or funky as it is stylish? Other ideas for non-jewelry wearers include hats, silk scarves, bags, eyeglasses or even embellishments to the clothes you're wearing.
Never updating your wardrobe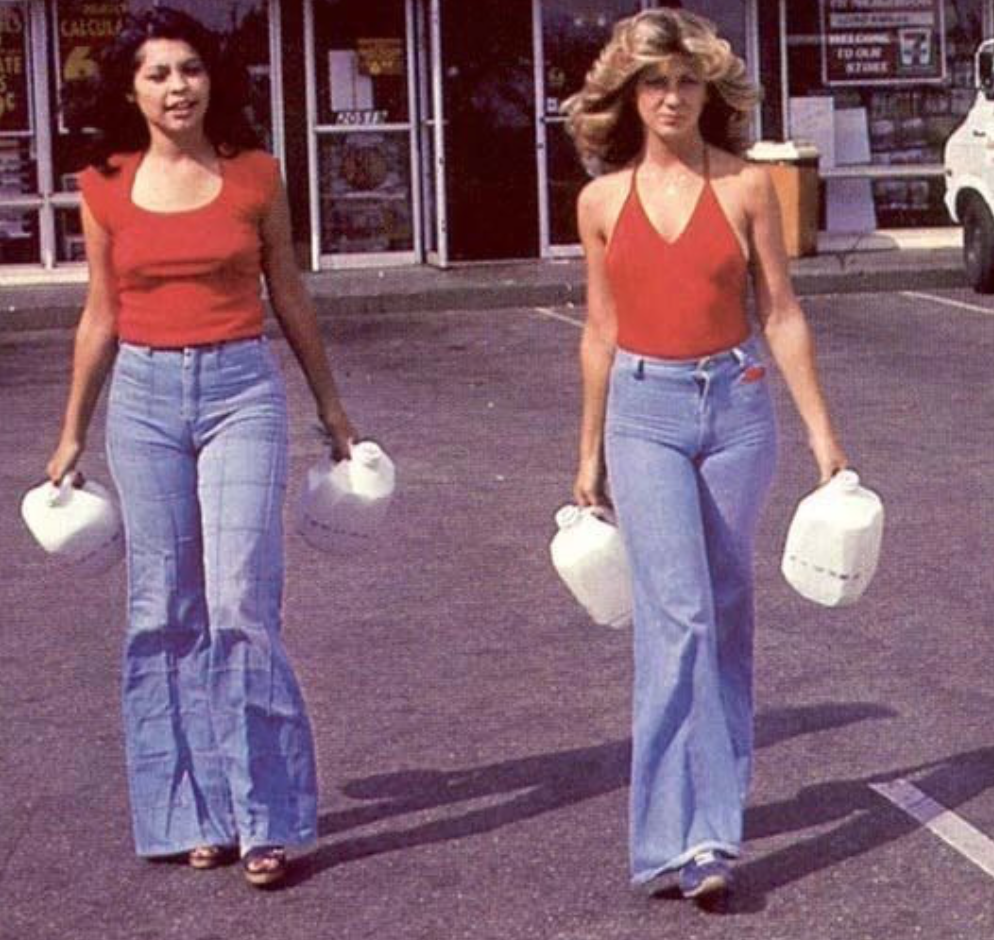 Credit: @70sbabe via Instagram
We probably all know someone whose style never changes. While this can result in an eclectically vintage look, it's more likely to make you seem out-of-date and perhaps older than your real age. However, adding a few carefully chosen pieces to your closet every season or so can be just enough to keep your look fresh.
Using the same bag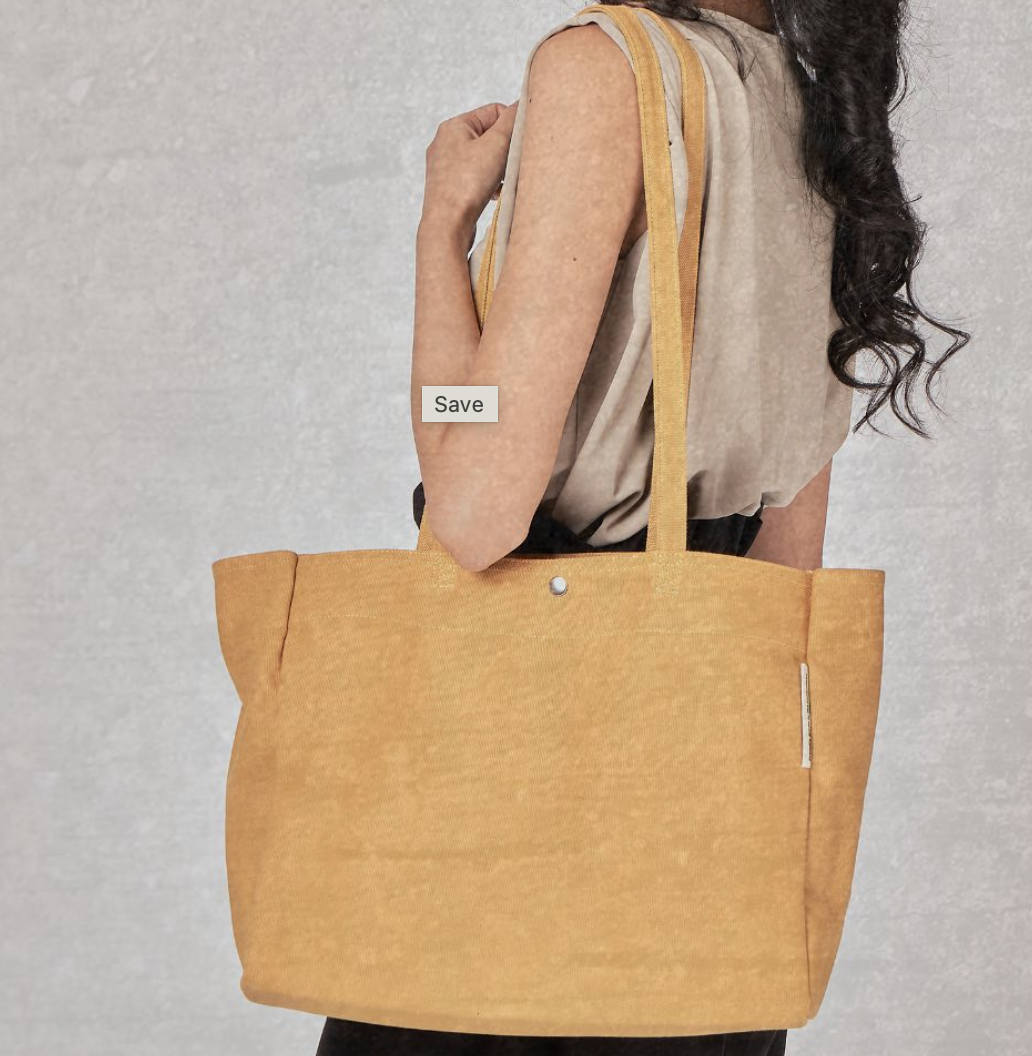 Credit: @badasstotegirl via Instagram
Are you someone who buys one "good bag" and uses it until it falls apart? It's certainly a valid option. However, the ability to ring the changes with a couple of alternatives may make you look better put together, appear less staid and so seem younger. Alternating bags should also extend the life of your original purchase.
Counterfeit goods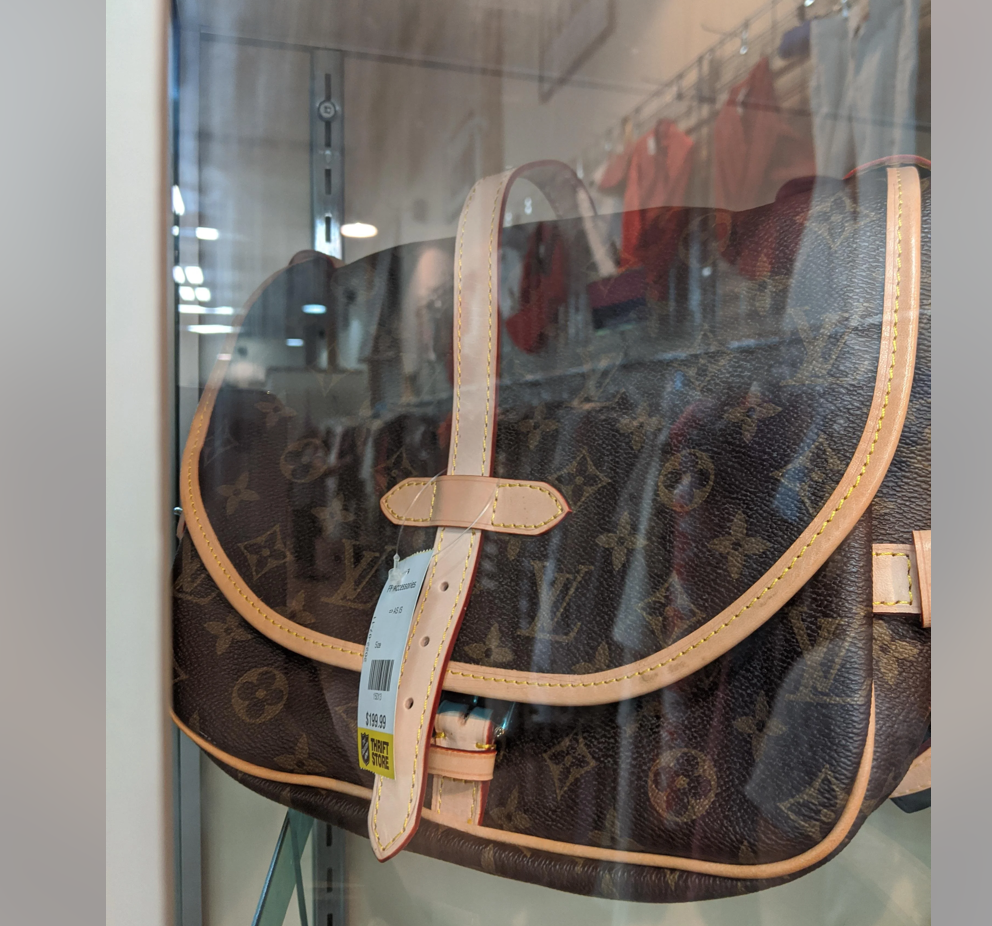 Credit: cravingnoodles via Reddit
If you can't afford authentic designer or branded pieces, the temptation to buy knock-off versions can prove hard to resist. However, as well as the ethical implications of this, it's a sad fact that most fakes are pretty easy to spot. Having a counterfeit handbag swinging from your arm isn't going to impress anyone and may even make you seem older and out of touch.
Imagining everything on your Instagram grid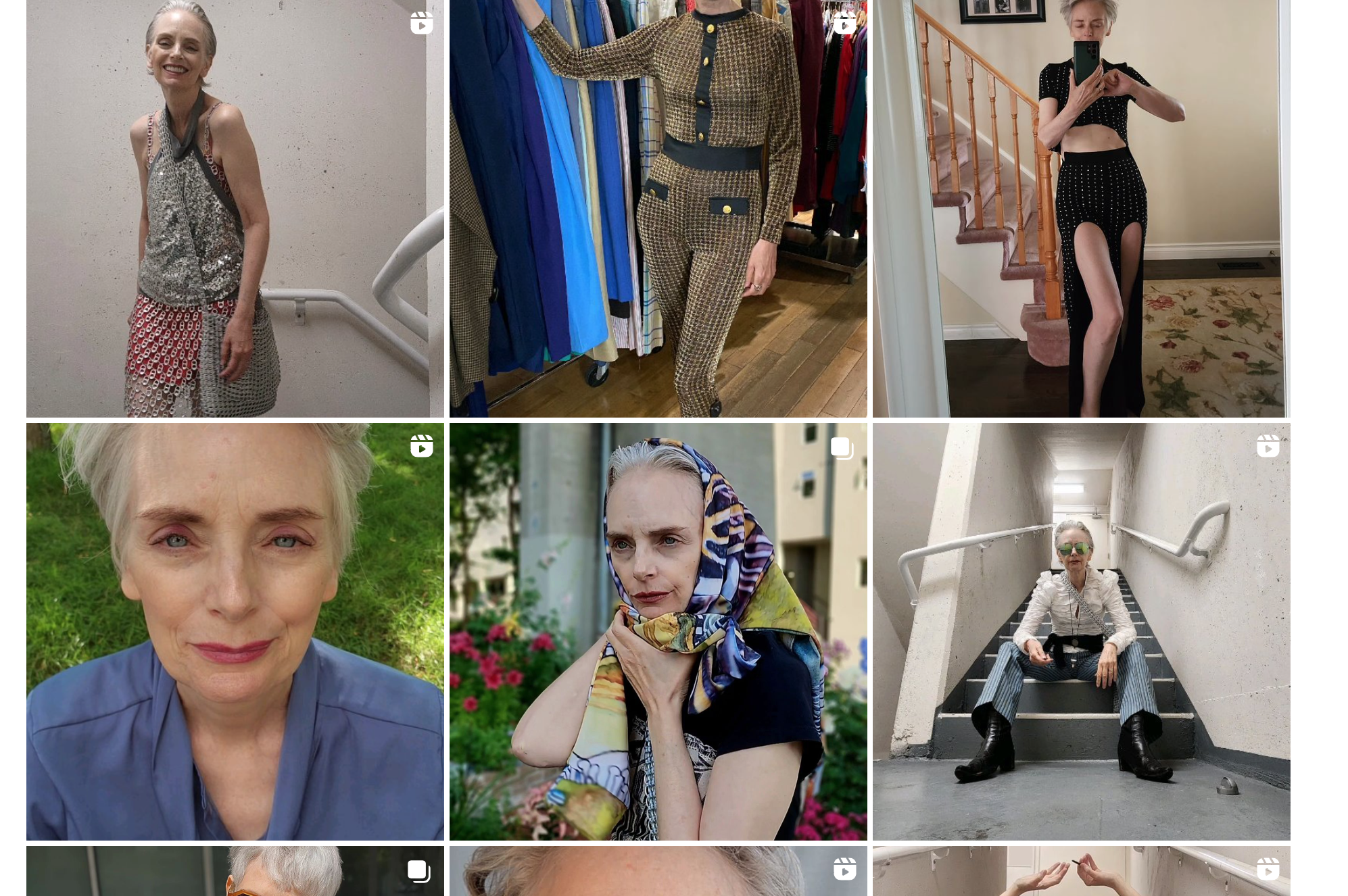 Credit: @bagandaberet via Instagram
Instagram can be a lot of fun but, if you're not careful, it's easy to find yourself buying pieces simply because you think they'll look great on the grid. It's then only a hop, skip and a jump to wearing unflattering clothes in unflattering colors that make you look older or less than your best.
Buying fast fashion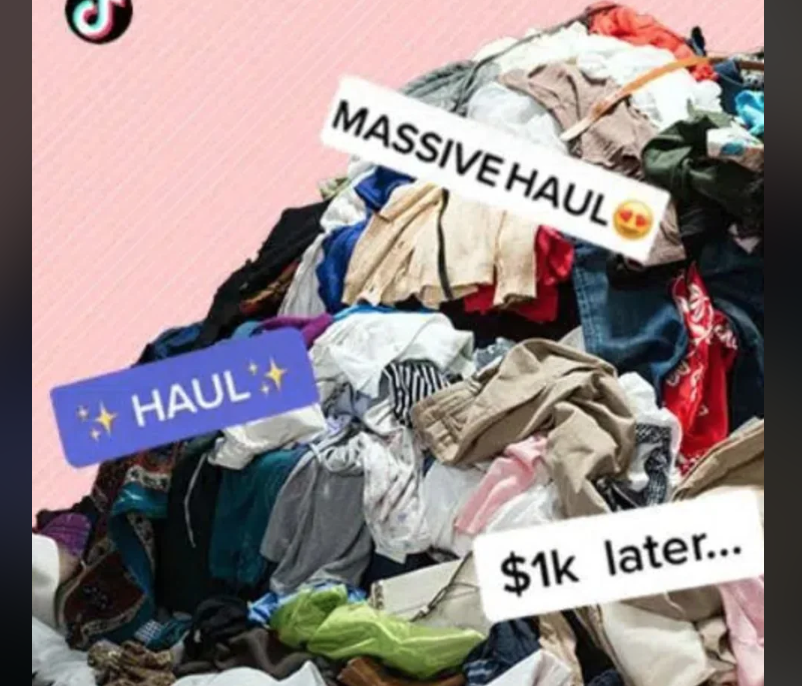 Credit: ac106 via Reddit
Ethical and environmental considerations are the top reasons not to buy fast fashion. However, if you need further convincing, ask yourself if mass-produced, cheaply made garments will flatter you or if they could make you seem older and also in need of a good stylist. If cost considerations turn your head towards fast fashion, consider whether you could opt for consignment sales or thrifted pieces.
Cheap underwear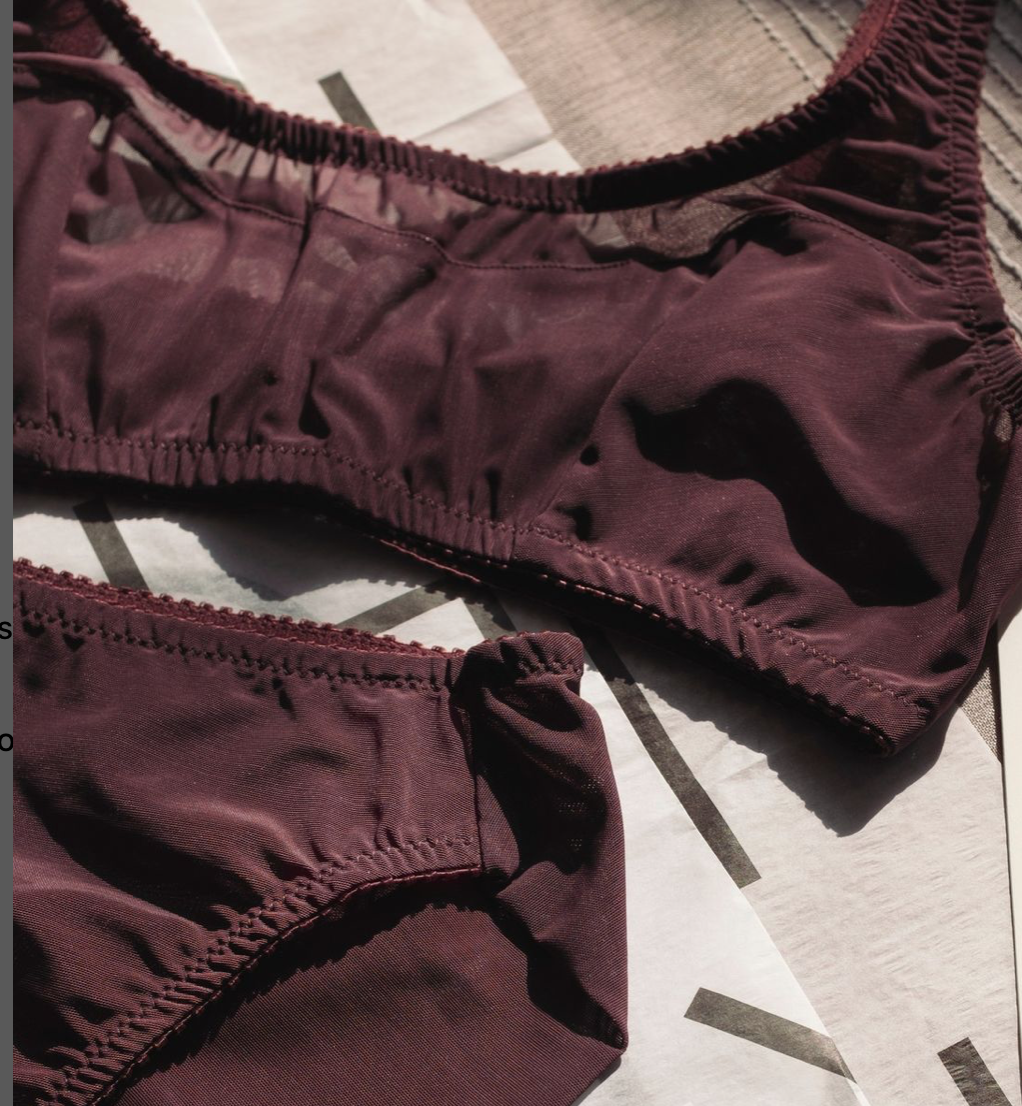 Credit: @fortnightlabel via Instagram
When buying clothes, if you're going to skimp – in terms of cost, not necessarily fabric – don't do it with your underwear. More expensive underwear is invariably better made, more supportive and will give your body much more flattering lines beneath whatever you put on over the top. At its worst, cheap, poor-quality underwear can make you look older and shapeless.
Not dressing to suit your personality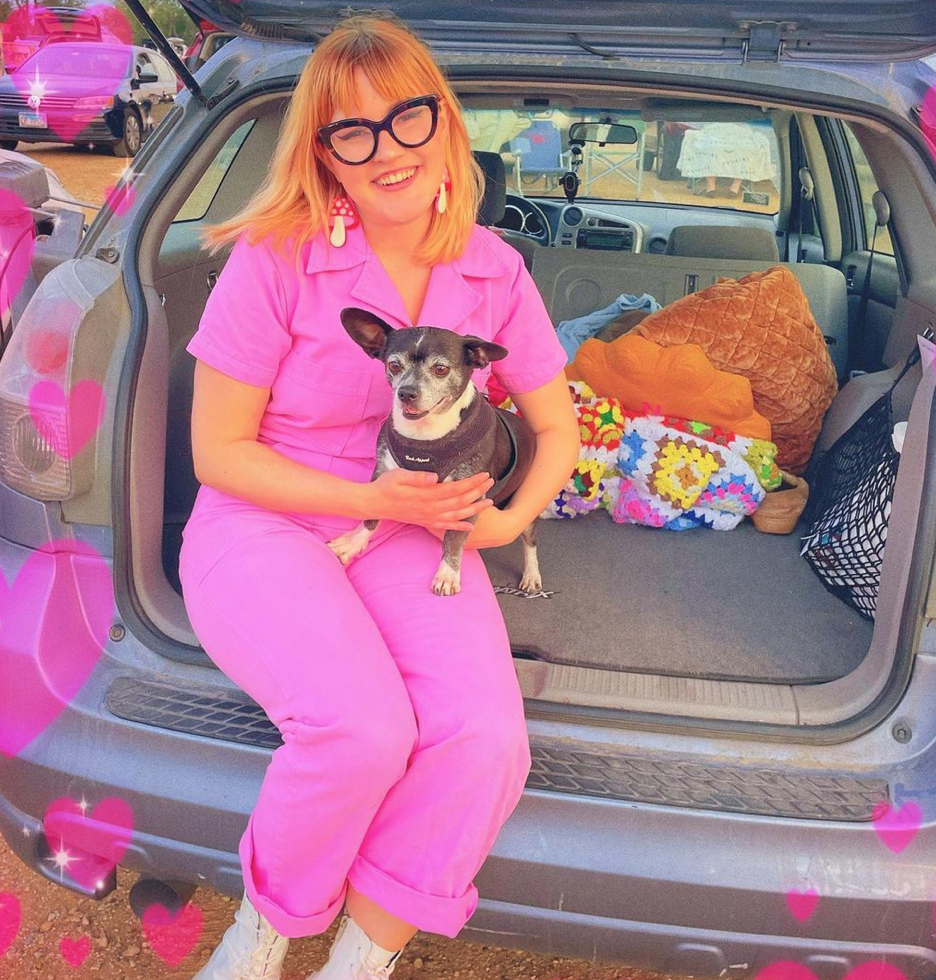 Credit: @sunsetsaraid via Instagram
Discovering what fashion style suits your personality is a little like the grown-up version of receiving the keys to a candy store. Suddenly, dressing is such fun and everything you put on makes you feel like a better version of yourself. Conversely, not dressing to suit your personality can make you feel miserable without really knowing why. And, sadly, miserable-looking people often seem older.
Picking the wrong outfit for the occasion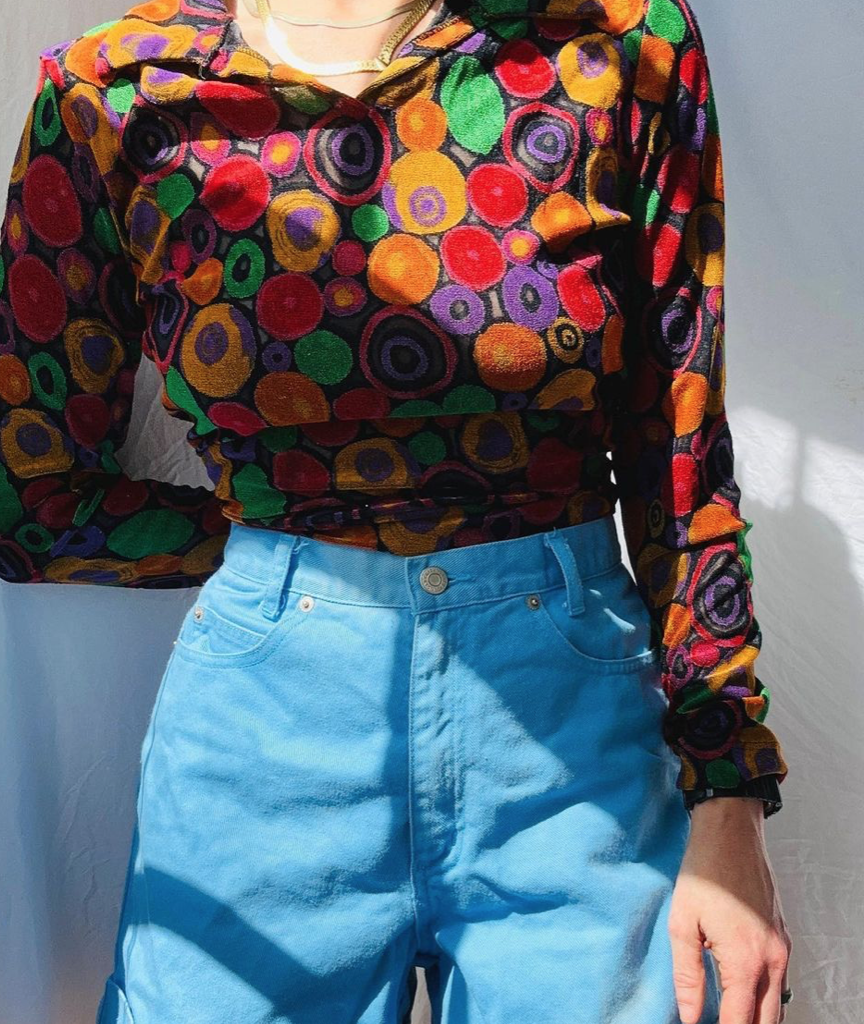 Credit: @consciouscloset.vintage via Instagram
Not everyone has the innate ability to pick the right outfit for the occasion. However, with forethought, careful shopping and perhaps some advice from a savvy friend, you, too, can join the ranks of the always well-dressed. Inevitably, there's a certain subjectivity to "the right outfit" but feeling confident in your choice may make you happier and, if it matters to you, more "with it".
Choosing look-at-me clothes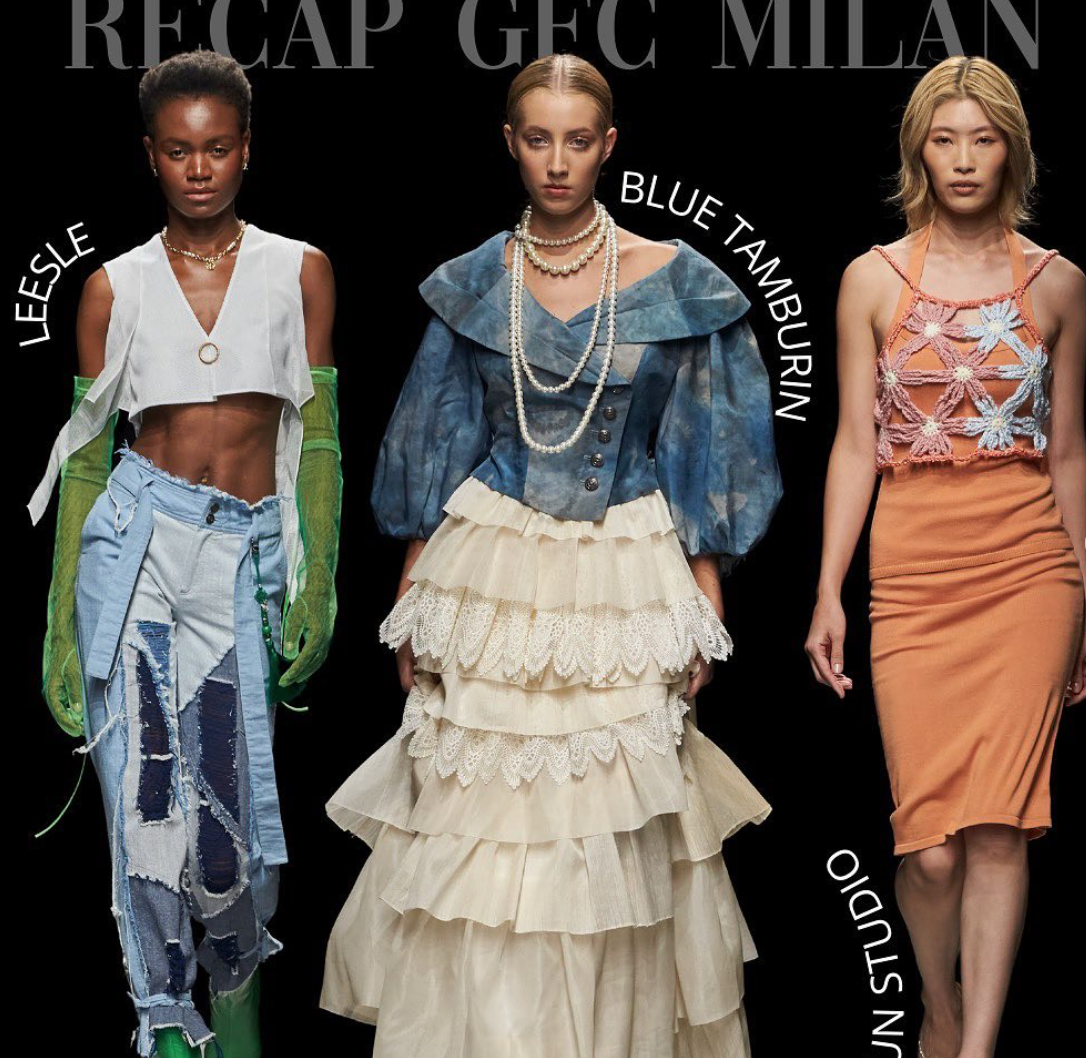 Credit: @globalfashioncollective via Instagram
Obviously, fashion should be fun. However, there's a fine line between the fun (dramatic) and the absurd (over-the-top). What looks fantastic on the runway often doesn't translate well to real life. If you don't recognize this, there's a risk of your clothes wearing you, rather than the other way round. This can make you look try-hard and older than your age.
Ignoring the advice of others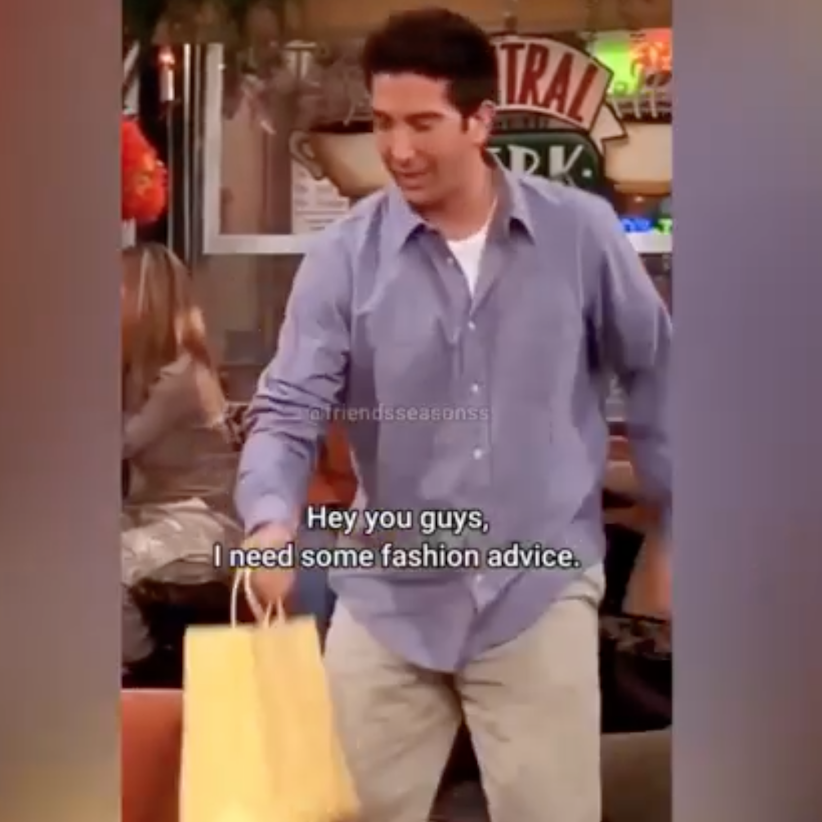 Credit: @chandlerbingunofficial via Instagram
No one knows your taste, style and what you find comfortable to wear better than you. That said, there's a time and a place for listening to the views of others. While you don't have to take any advice offered, you may want to stay alert for hints that a particular piece isn't flattering in terms of its cut, color or because it ages you.
Only buying new pieces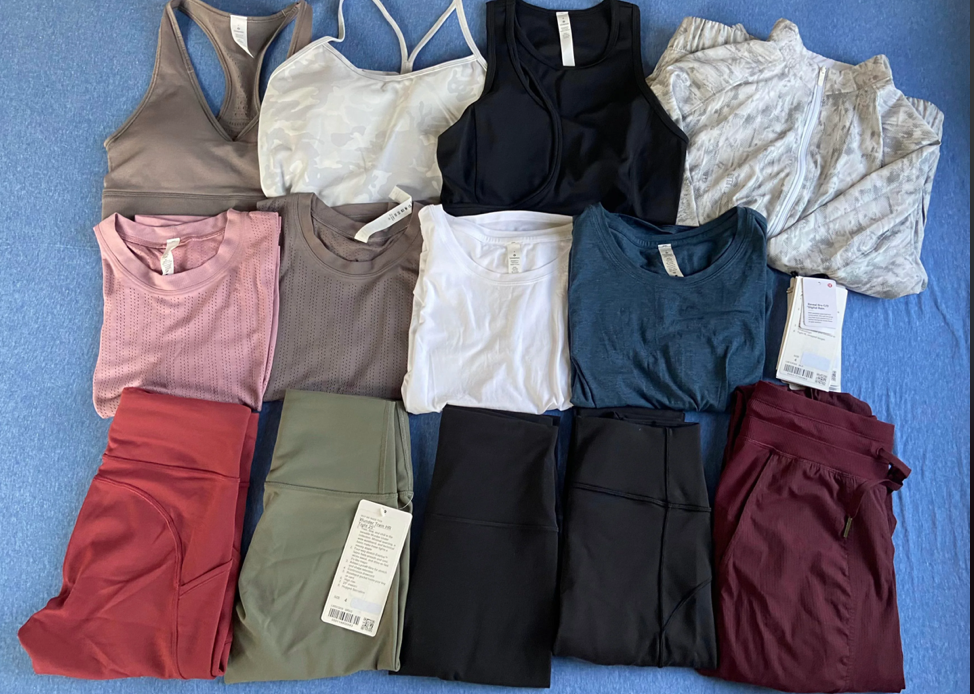 Credit: BigCheekBandit via Reddit
If you've ever experienced poverty, felt shame at wearing hand-me-downs or are proud of earning a good income, you may have an understandable tendency to buy only new clothes. However, mixing up new pieces with vintage items can be very flattering. It's also a great way to highlight your confidence and playfulness with styling – and, rightly or wrongly, this can make you seem more youthful.
Not looking after your clothes
Credit: Immaculate Touch Inc. via Pinterest
Storing your clothes correctly, protecting them from the depredations of clothes moths and, where necessary, mending them, will help them last longer and look good for longer. This might seem like the concerns of an older person but, in actual fact, younger fashionistas tend to take very good care of their clothes, especially anything they might classify as an "investment piece".
Not knowing your own style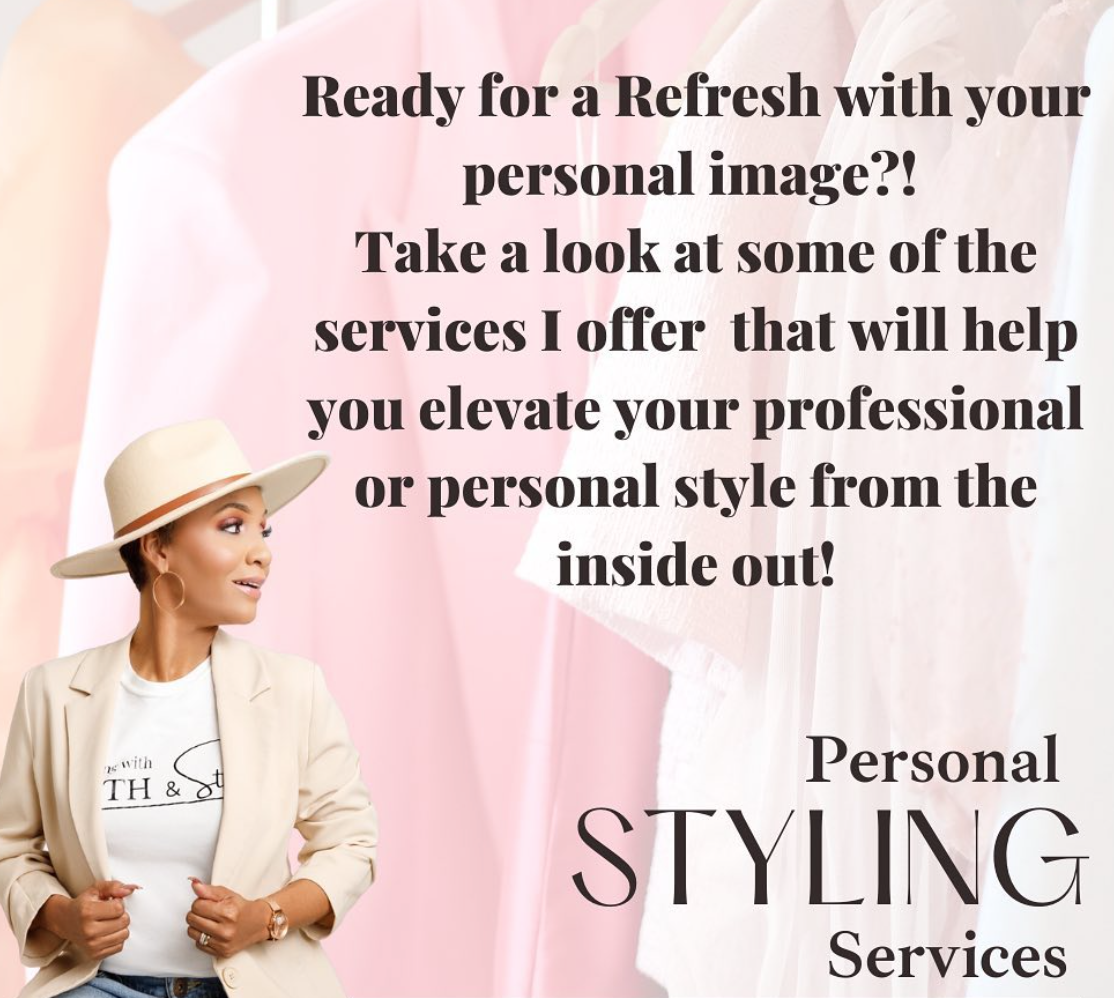 Credit: hello gorgeous_.246 via Instagram
Good style is never superfluous. It can make you stand out for all the right reasons, help ensure you're taken seriously in a professional capacity, give you confidence and even hint at your personality. Dismissing this as trivial could be seen as shorthand for admitting that you don't care how you look or how you're perceived, or that you feel too old to be bothered.
Following trends too closely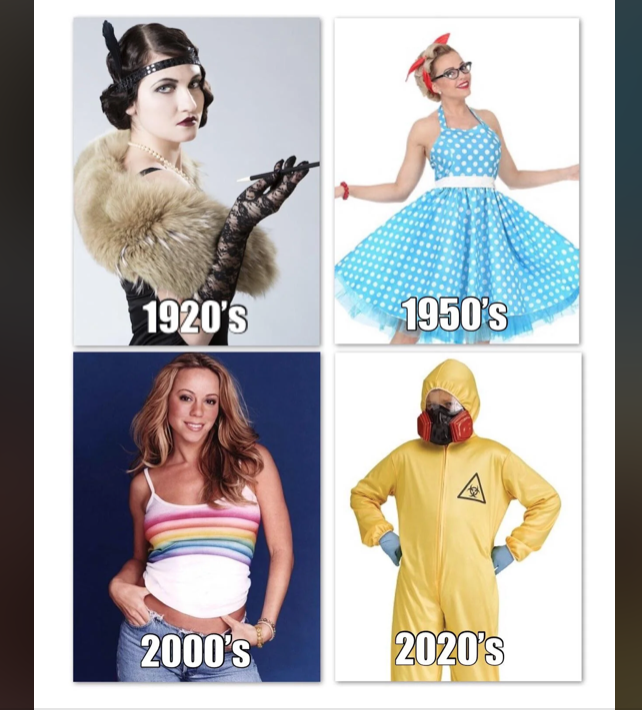 Credit: falgoutsethm via Reddit
Following trends is often seen as the preserve of the young. Consequently, you may think that doing the same will help you stay young. However, balance is important. Yes, it's an excellent idea to stay in touch with trends and to try and incorporate some of them in your wardrobe. However, take it too far and you may risk seeming older and desperate.
Jersey fabrics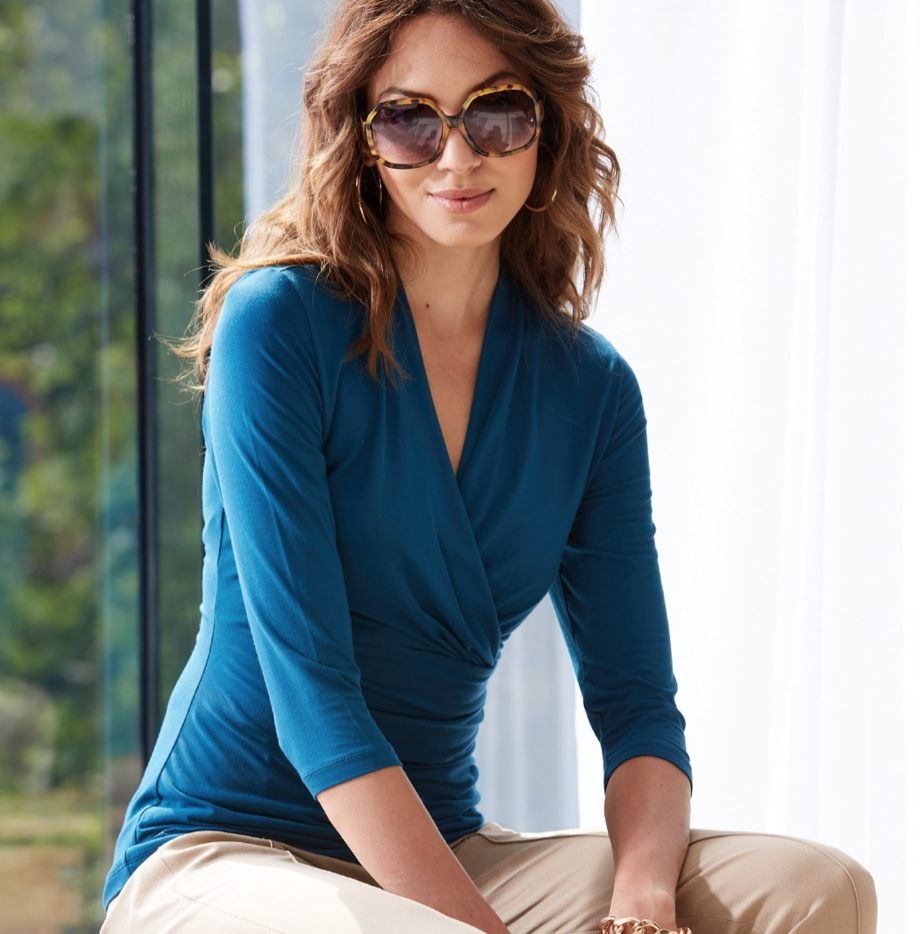 Credit: @elietahari via Instagram
Perhaps you like jersey fabrics for comfort. However, as you get older and your body inevitably changes, it's more important than ever to wear fabrics that flatter your curves as much as they cling to it. Jersey can be problematic in this respect. To avoid looking older or shapeless, choose ruched or double-knit jersey fabrics that disguise problem areas while still being comfortable to wear.
Very long skirts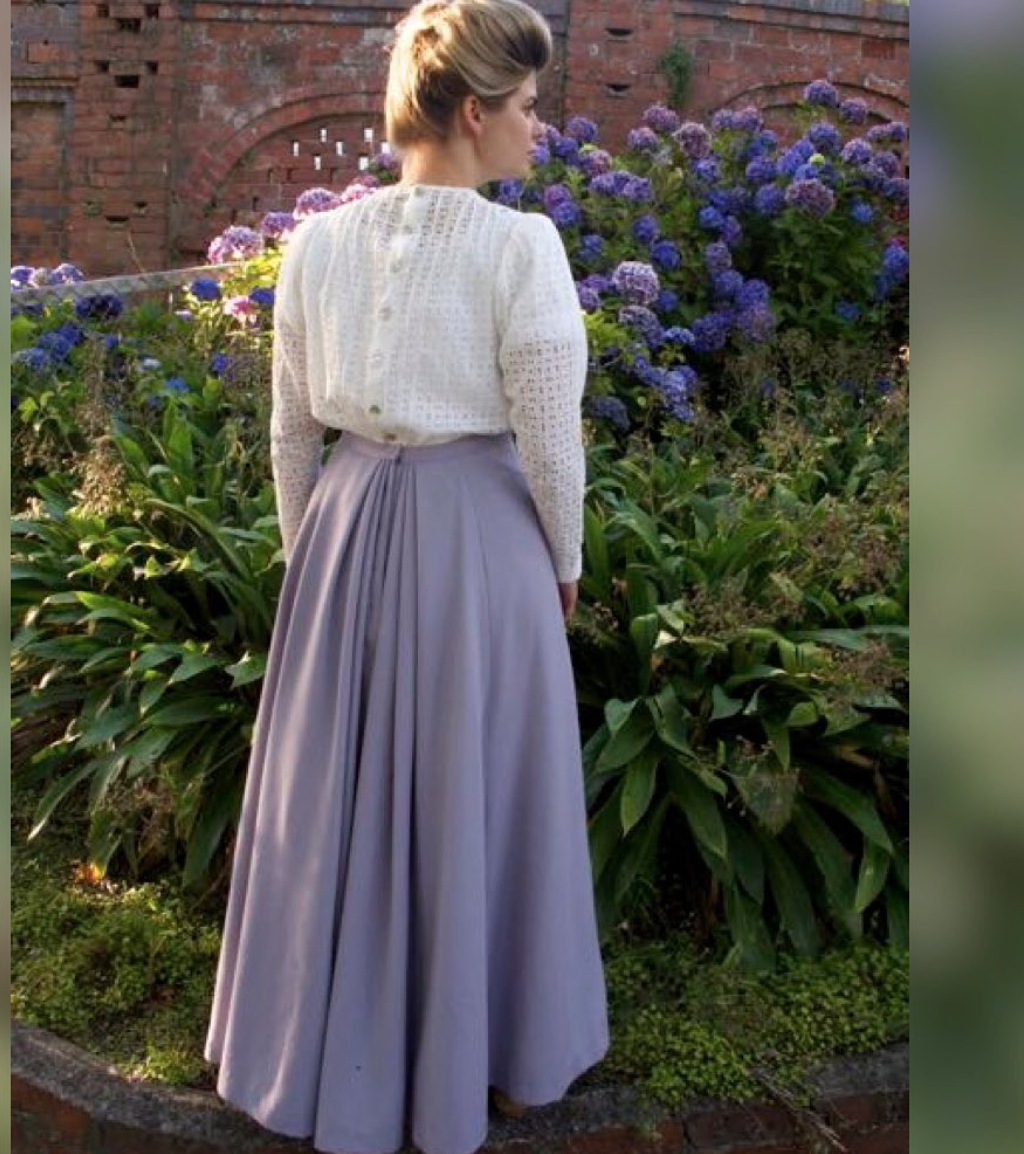 Credit: @scrooppatterns via Instagram
Just because you are getting older doesn't mean that your skirts need to get longer and longer. You may think that longer lengths are more flattering, but they can have the opposite effect, making you appear shapeless and older than your real age. The most flattering length for a skirt is usually one that hits at the narrowest point of your leg.
Too much black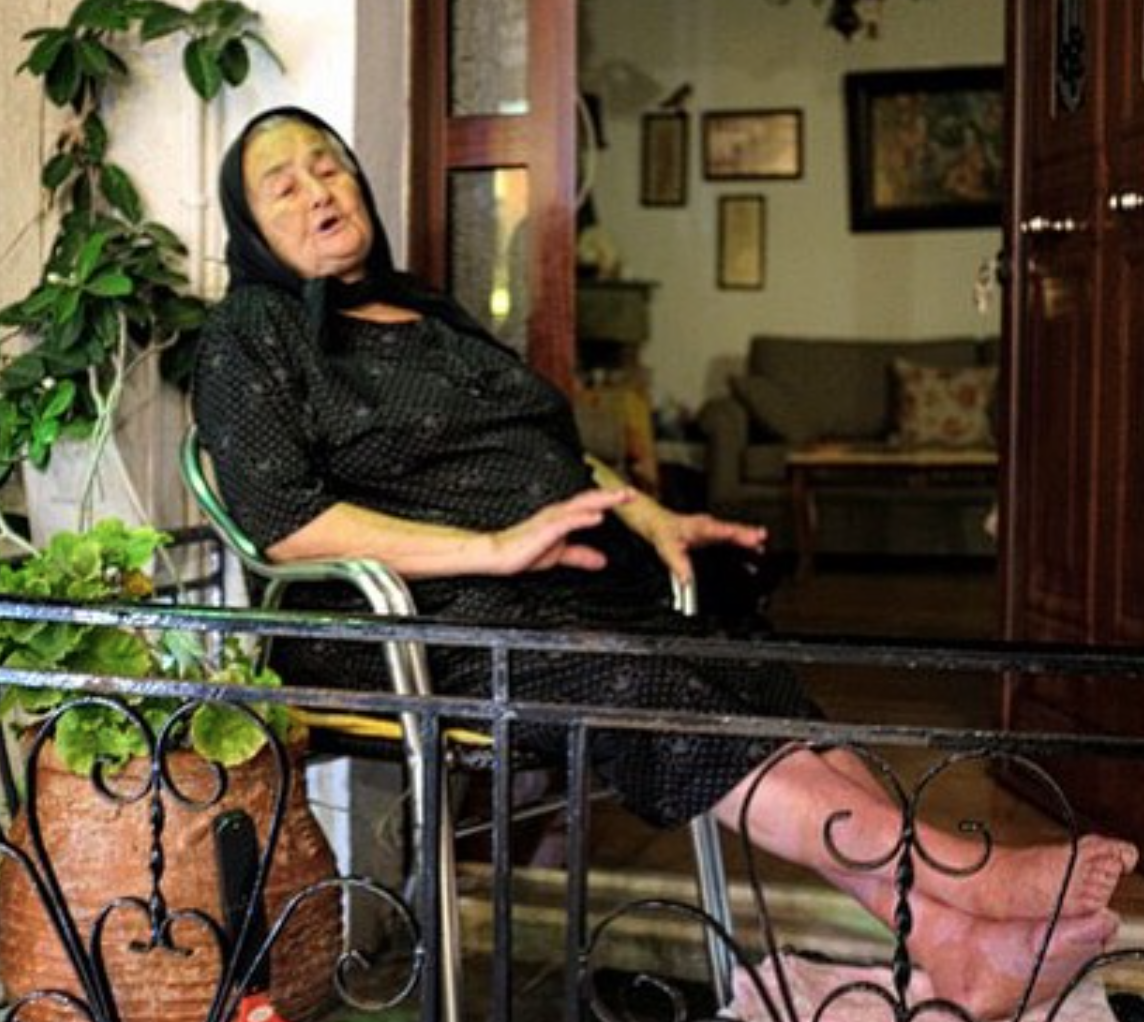 Credit: @bobsblips via Instagram
Moving towards an all-black wardrobe is something many women opt for as they get older. However, not only can it emphasise your age, it may also not be the most flattering color choice. Even if black suited you when you were younger, it's common for it to be too harsh against older skin and to accentuate wrinkles and dark shadows.
Wearing your bra on the wrong hook
Credit: Qvkocorwan via Pinterest
Even if you're wearing the correct sized bra – and do get measured regularly to check – you must ensure it's on the right hook. Too loose, which is common, means you won't get the right support and may look shapeless. Although this isn't a problem that's exclusive to any particular demographic, it has a tendency to make someone appear older than their age.
Stretch jeans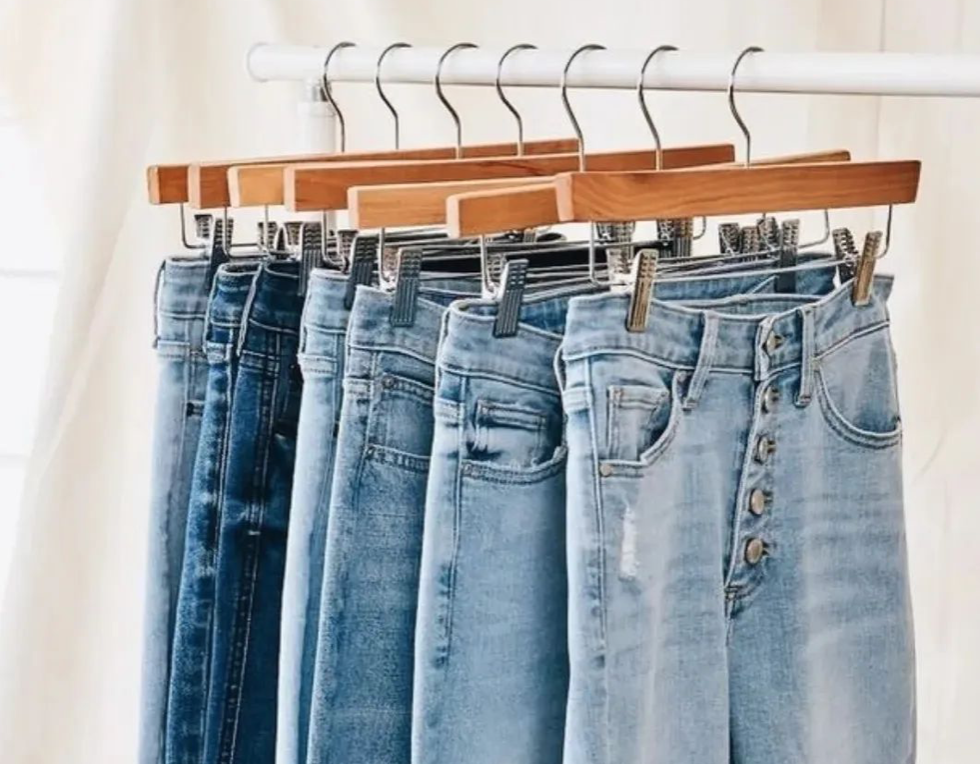 Credit: @wjeansofficial via Instagram
Take care when choosing jeans. Yes, stretchy jeans with added lycra or spandex are comfortable but also they also risk you looking lumpy. Plus, jeans with too high a percentage of lycra or spandex invariably sag at the backside far more quickly than other jeans. Look for jeans with no more than 2% lycra or spandex for the most flattering, youthful fit.
Hiding your neck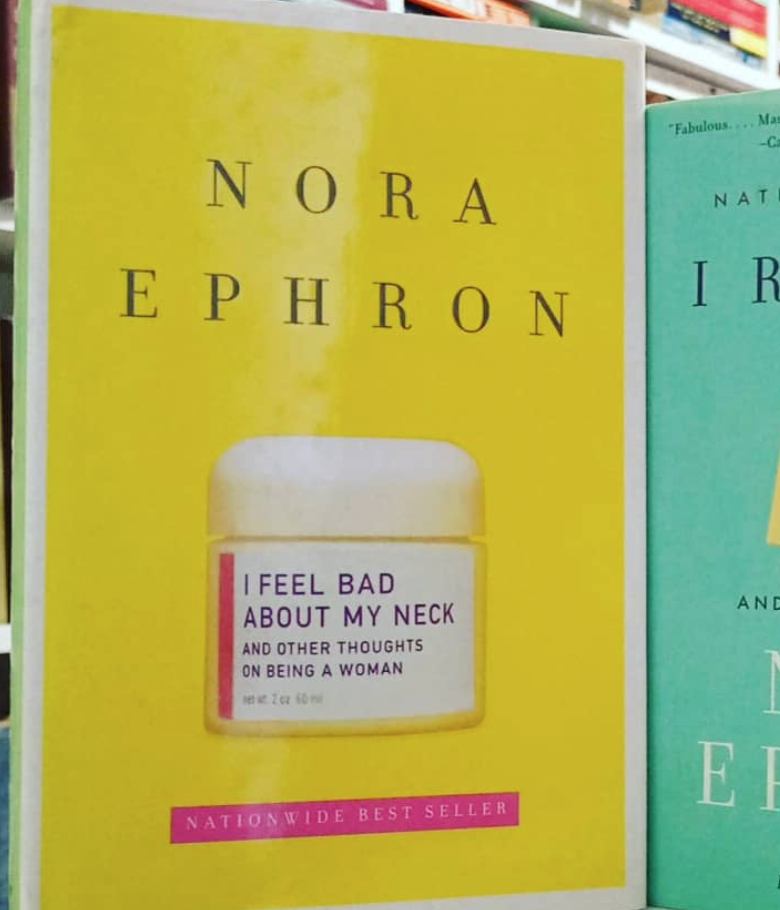 Credit: @halfpriced_books via Instagram
Nora Ephron pulled no punches about necks. If, like her, you feel bad about your neck, it might seem sensible to hide it under a turtleneck or big scarf. Unfortunately, in women of a certain age, this is like wearing a flashing sign saying "wrinkly neck". Better – and cooler – to distract with a statement necklace or to draw the eye away with a v-neck.
The wrong shoes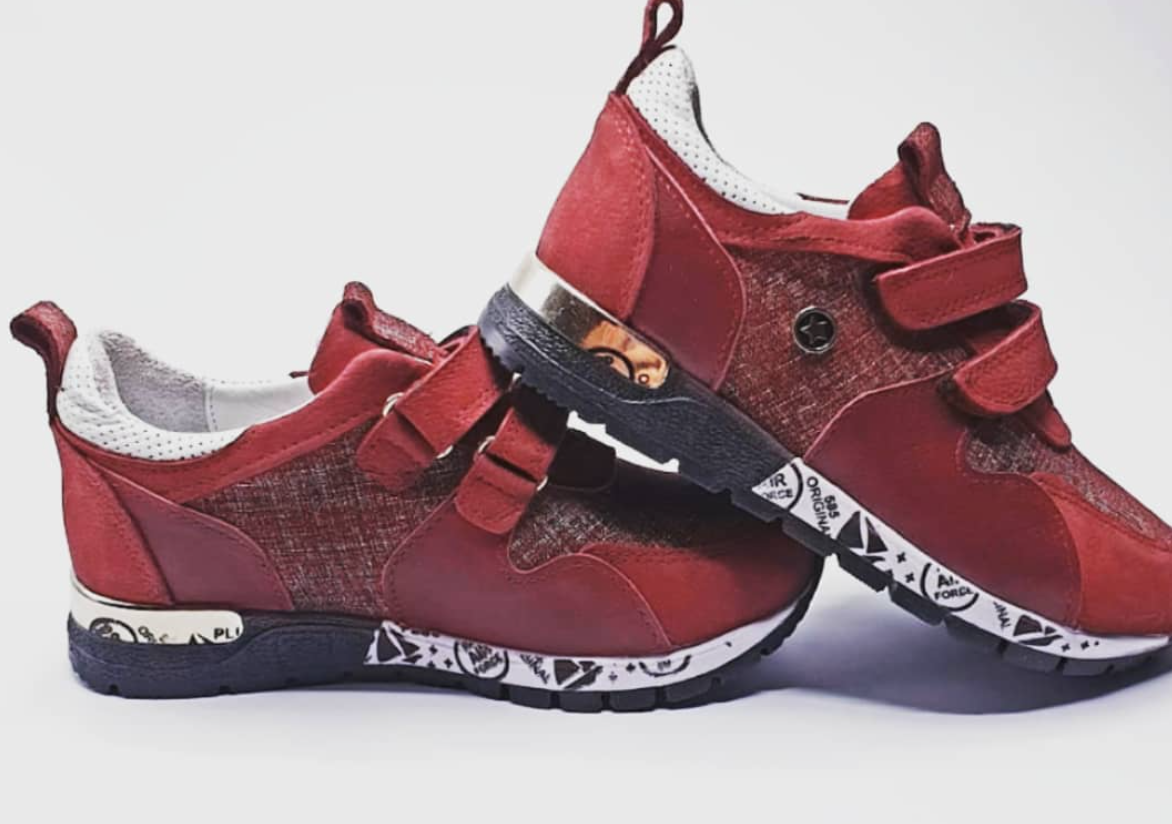 Credit: @aren.shoes via Instagram
Footwear can take you in several different – but equally unflattering – directions. First, there are orthopaedic-style shoes. If these aren't a physiological necessity, avoid them! However, even more fashionable choices can be unflattering. For instance, a platform or chunky heel may not work if you carry your weight in your lower legs. Something sleeker and slimmer may be a better, more youthful choice.
Buying something because it suits your friend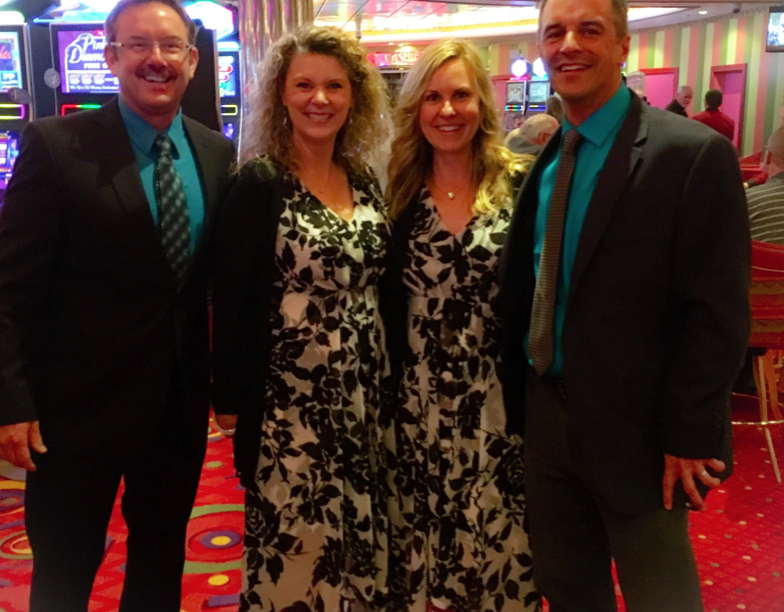 Credit: r/nevertellmetheodds via Reddit
It's nice to take inspiration from the wardrobes of people whose clothes you admire. However, what suits one person won't necessarily suit someone else. Knowing this and being prepared to put something back on the rack can be the difference between looking old, tired or just so-so, and looking fantastic.
Buying too many clothes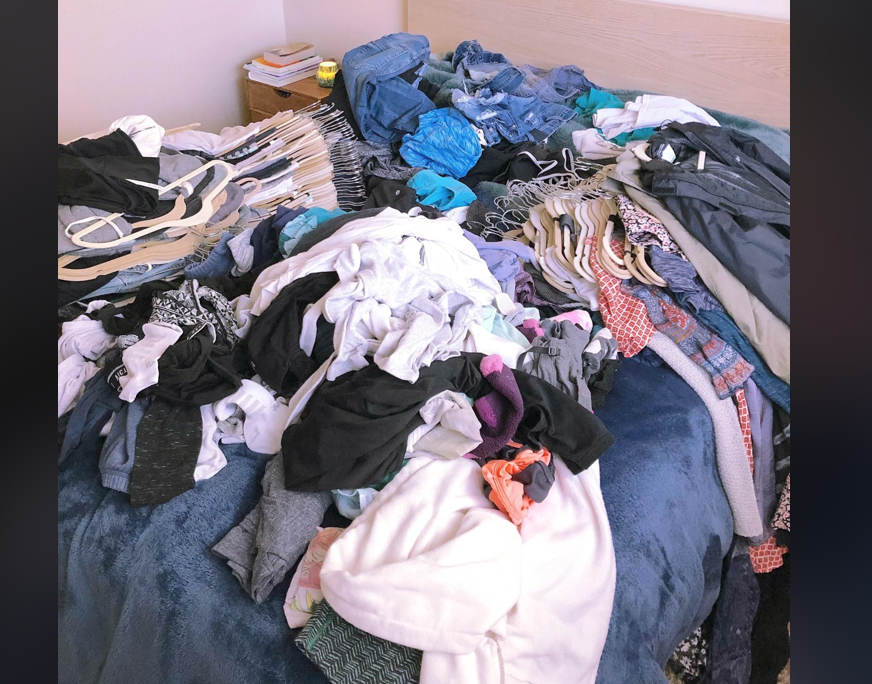 Credit: Bunnla via Reddit
Another habit with questionable environmental credentials, buying too many clothes can also make it hard to keep a handle on your own sense of style. While it's nice to have a choice, too much choice can be bewildering. The result can be a mish-mash of styles, colors and fabrics, which are unflattering and aging.
Dressing how you did 20 years ago
Credit: Madonna via Facebook
Hanging onto what you may see as your "glory days" is a temptation for many of us. However, it's easy to take it too far. For instance, if you're still rocking the Madonna-ravelled-lace-glove-and-pointed-bustier look when everyone around you is in a floral midi dress, you're definitely risking some know-it-all pointing out your age.
Capsule wardrobes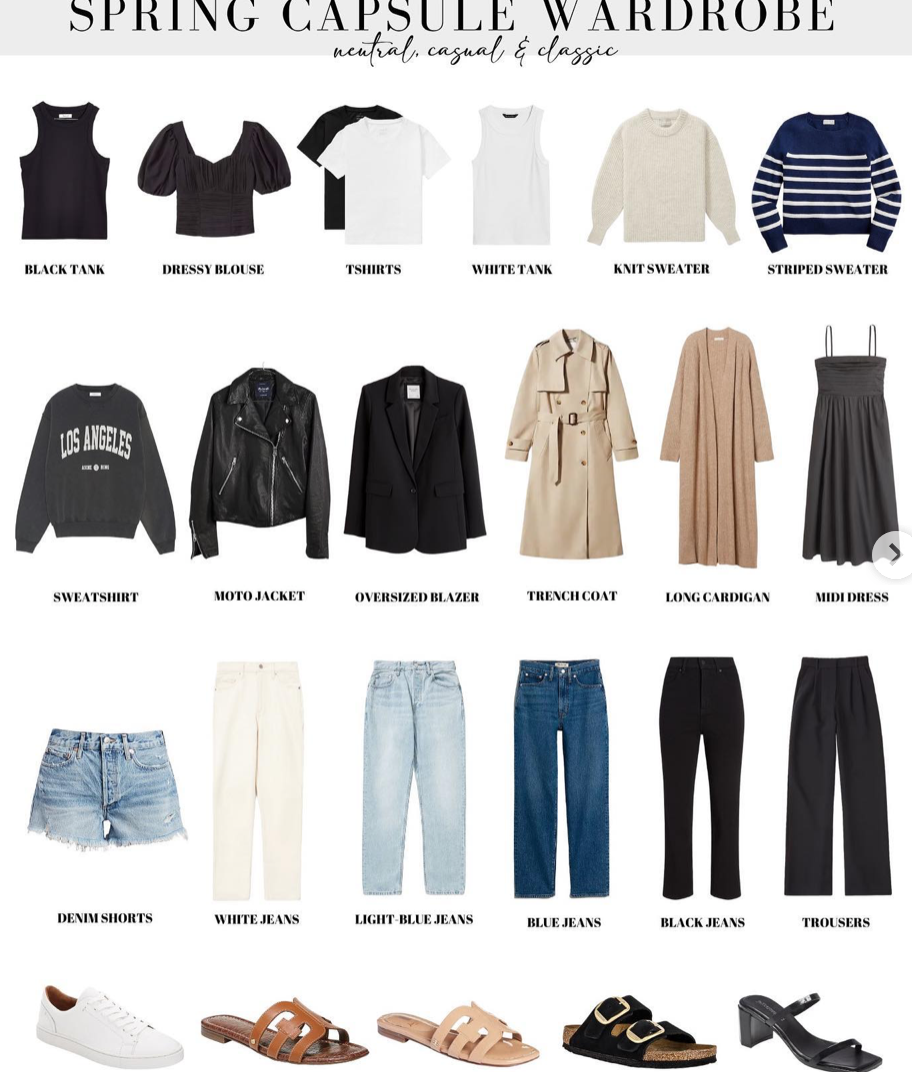 Credit: @lifewithjazz via Instagram
Capsule wardrobes have been having a moment for some time now. If you have one, you may find it less stressful in terms of laundry, general organization and, of course, daily choice of outfit. On the flip side, you may end up spending more on investment pieces, feel bored with your available options, and worry that you look staid and old before your time.
Not dressing for a changing body shape

Credit: @joannasohofficial via Instagram
Even if you adapt what you wear to take into account changing fashions, you still risk looking stuck in the past if you don't also take into account your changing body shape. For instance, styles that once flattered may now make you look matronly – and the ability to recognize and accept this is key to looking as good as possible.
Not planning outfits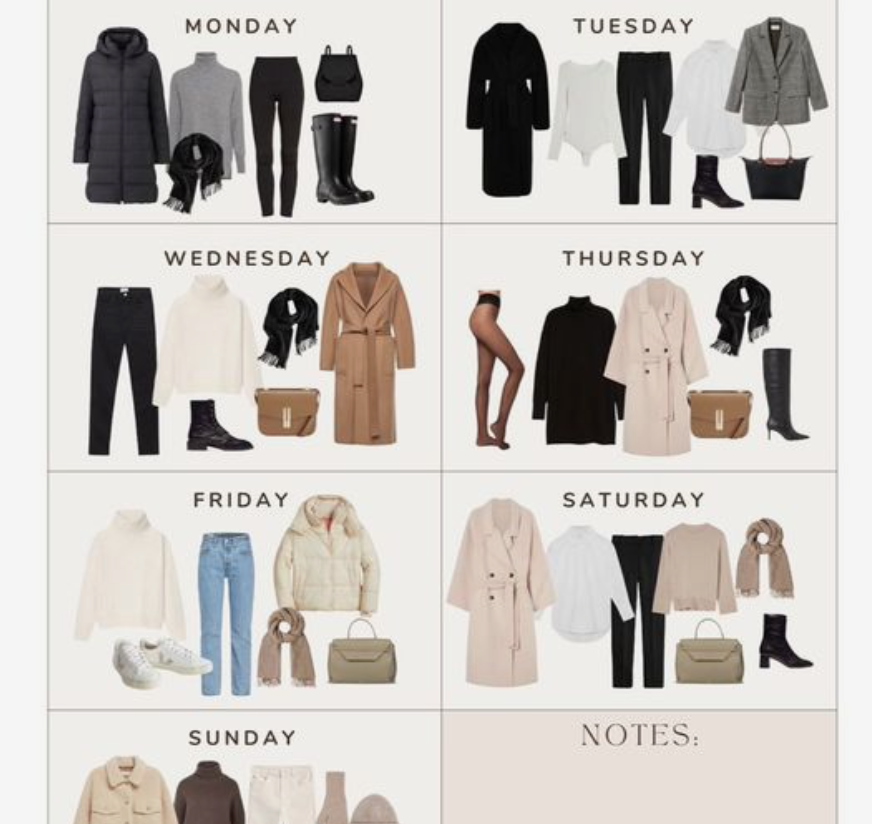 Credit: @the_closet_journal via Instagram
Everyone is occasionally guilty of just throwing on any old outfit without thinking about whether it fits well or flatters. Some people even get away with this, and always look fabulous. Look closely, however, and you'll probably clock that it's only relatively youthful people that get away with this. Unfairly, once you're older, a similarly thoughtless approach often adds years to your real age.
Wearing something because it looked good on TV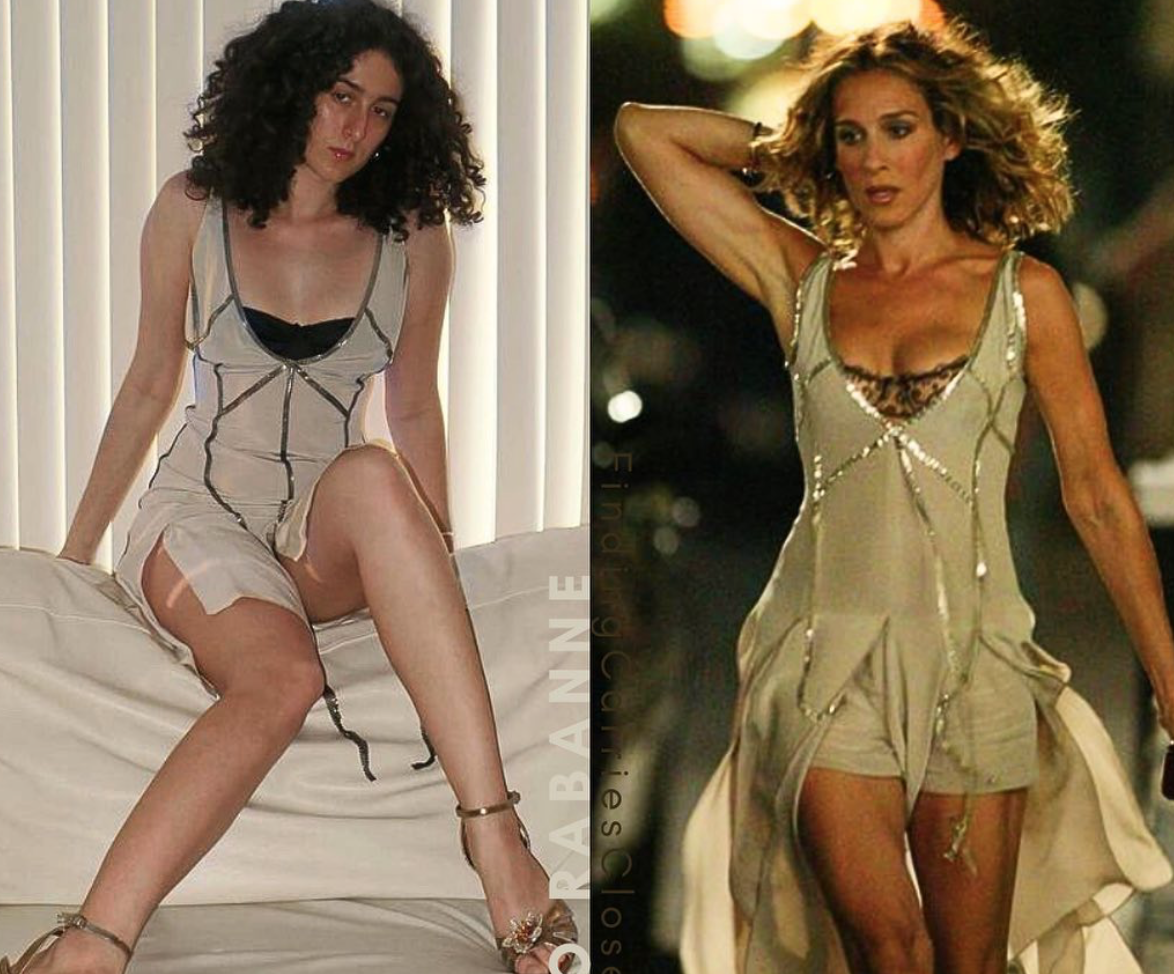 Credit: @findingcarriescloset via Instagram
At some time or other, you've probably spotted someone on TV wearing something you liked. Perhaps you went out and bought it. And, perhaps, the item suits you. However, beware: some items featured on TV quickly become "must-have" pieces. Finding yourself one of many people wearing the same item may not bother you but could give you an identikit look, which can be aging.
Matchy-matchy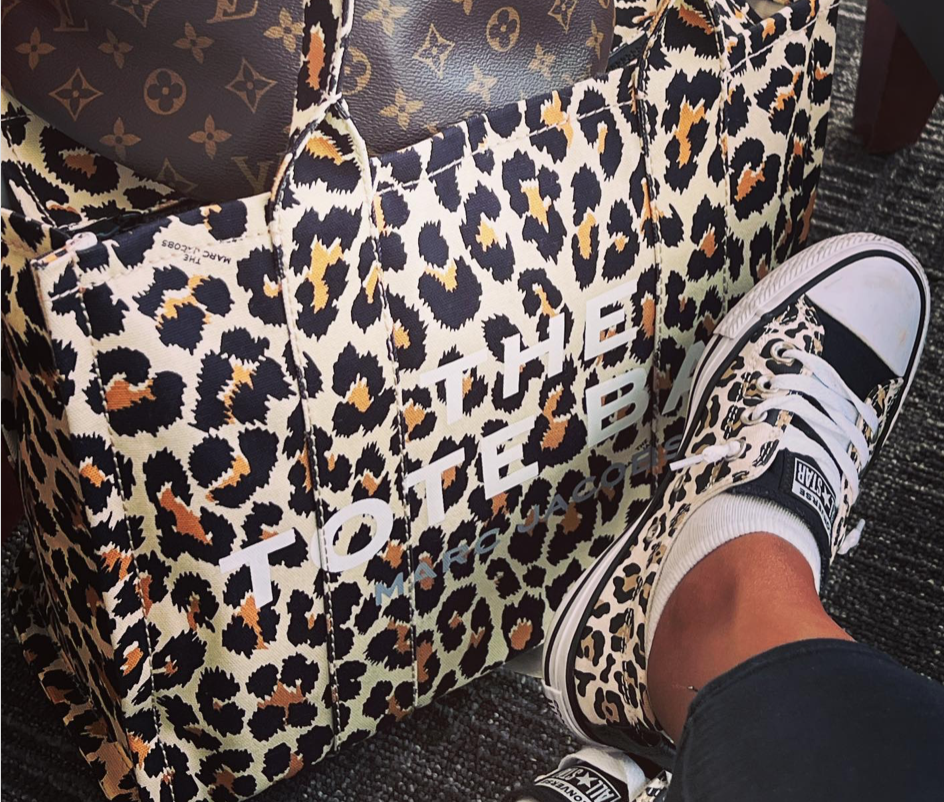 Credit: @beingrondarae via Instagram
Matching your shoes to your bag, only wearing two or three colors, or following some other rule designed to ensure your outfit is a cohesive whole is, of course, a valid choice. However, taken to extremes and without accounting for current fashion can result in an outfit that's considered "matchy-matchy". Rightly or wrongly, this is a style often associated with older women.
Choosing clothes based on convenience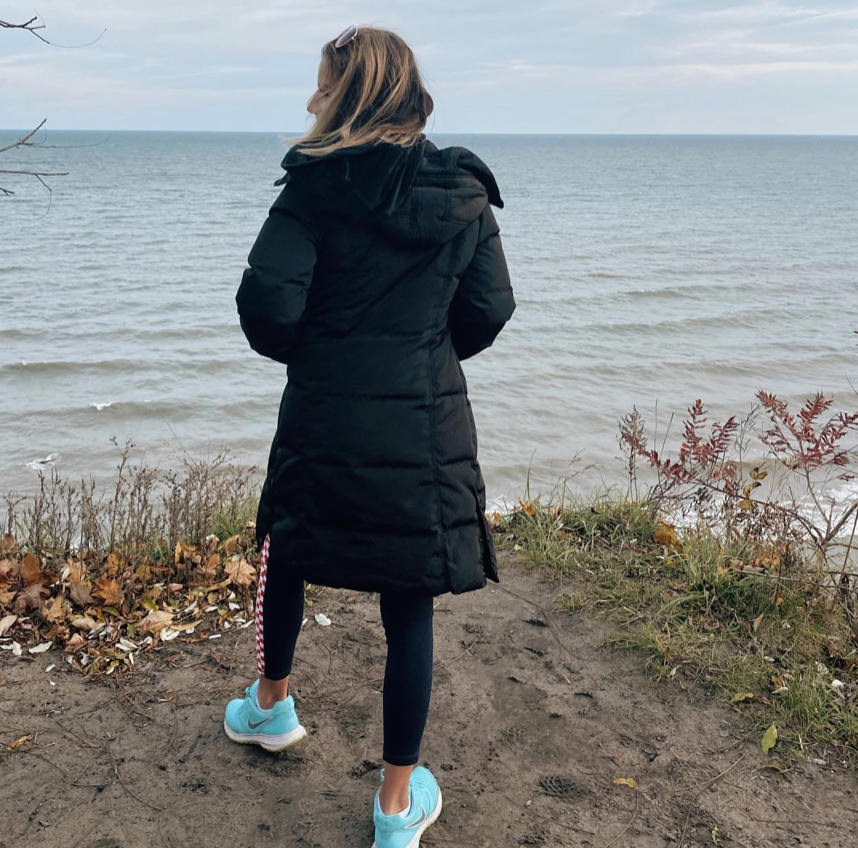 Credit: @cro.wear via Instagram
If you always choose your clothes based on what's convenient or practical to wear, you'll probably always be physically comfortable. However, this comfort may come at the expense of style and, like it or not, others may judge you accordingly. And, although this may not bother you, they may assume you are older than is actually the case.