Following the terrible massacre that took place on 23rd May 2014 when troubled Elliot Rodgers shit dead 7 people, including himself, there have been a lot of news reports and Youtube activity. Some of the remarks and comments left on social media have been pretty sick with some trolls supporting his acts on that dreadful day. In the image below you can see an example of this sick behaviour.
Advertisement
-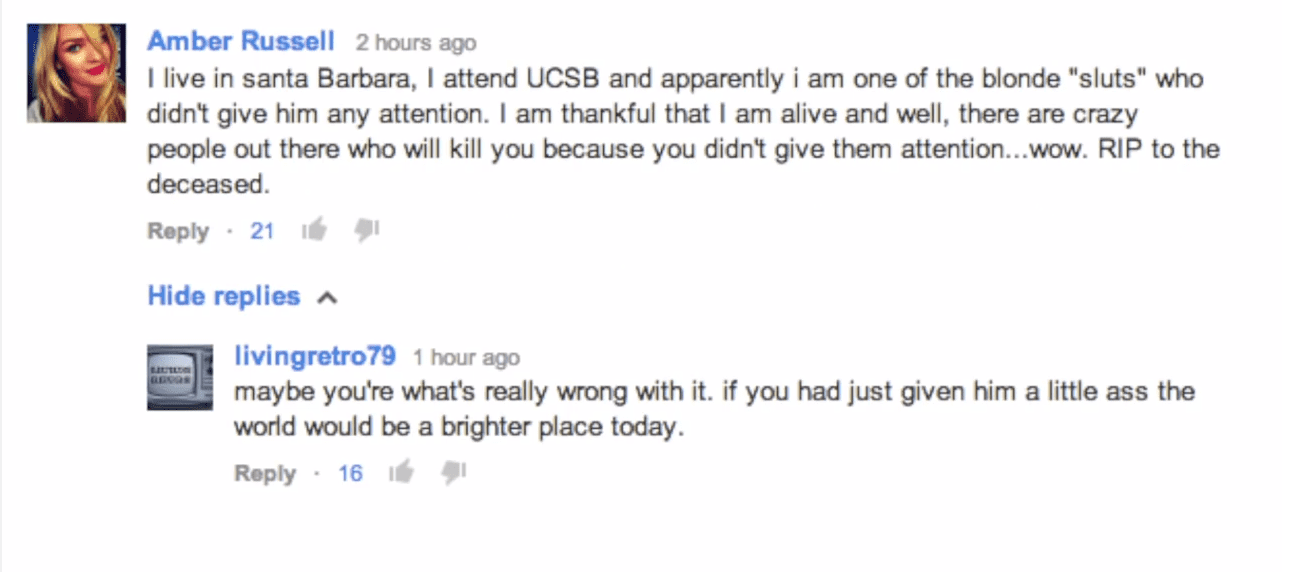 Advertisement
We have in the past referred to Laci Green, a Youtuber with a focus on relationships and sex. In the video below however, she decided to discuss the happenings that day and her thoughts on what could have led Elliot Rodgers to commit such horrendous crimes.
I wanted to share the video with you guys as it makes for interesting viewing and she does raise some good points. We would be interested to hear your thoughts on our Facebook page once you have watched the video.
Advertisement