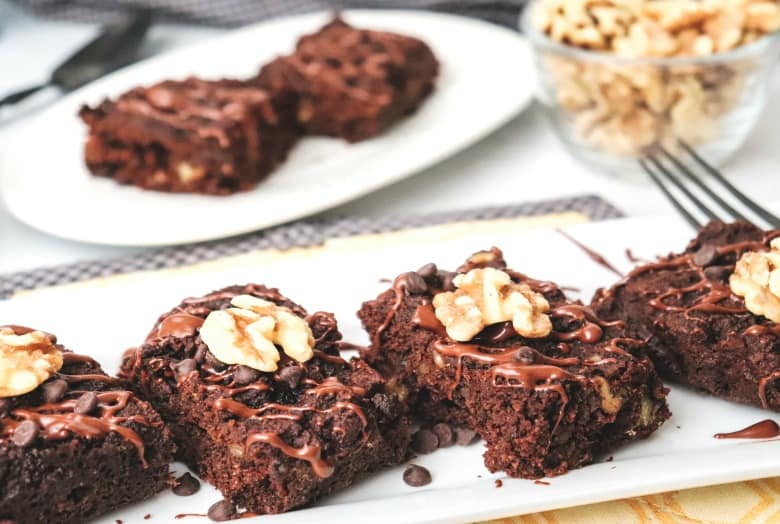 Credit: Dina-Marie via Cultured Palate
Black bean brownies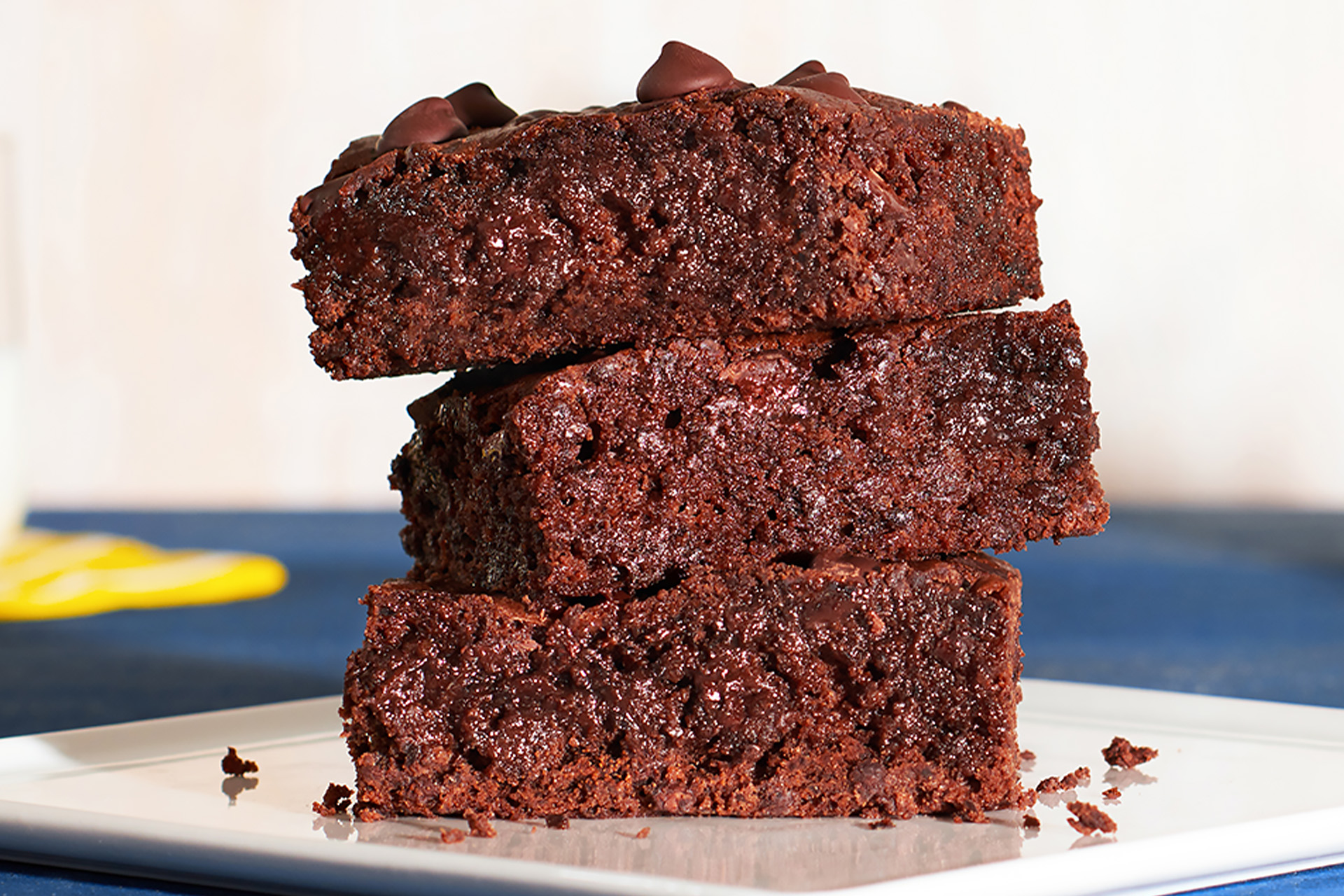 Credit: Bush's Beans
These fudgey brownies are delicious but low in added sugars. Unsweetened applesauce and dates provide the sweetness you need as well as fiber, but adding the magic blended black beans provides both fiber and protein that can help you digest the sugars better and make the brownies cake-like.
Chickpea cookie dough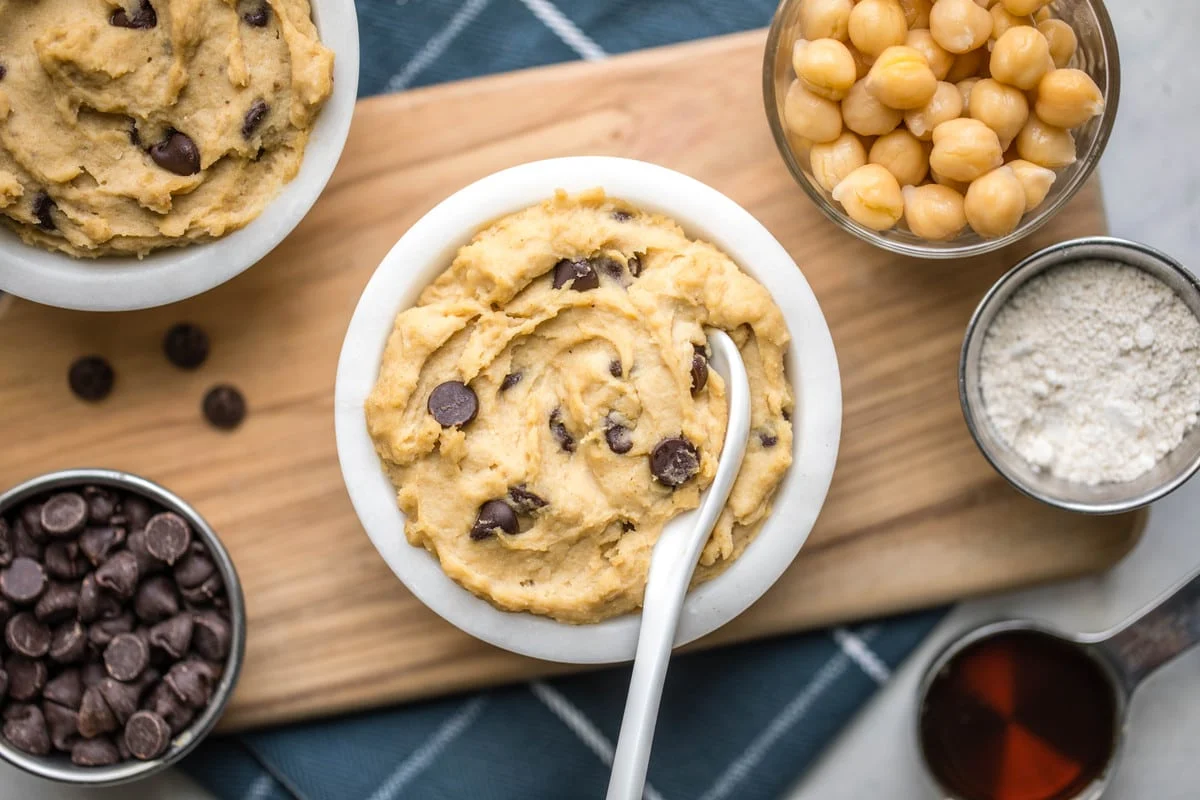 Credit: Caitlin Shoemaker via From My Bowl
Blended chickpeas, nut butters and a touch of almond flour is all it takes to make the base of this yummy treat. Add a splash of vanilla and maple syrup and you have a quick easy dessert that's higher in fiber than regular store bought cookie doughs. Add unsweetened dark chocolate chips or blueberries for extra flavor.
Almond flour caramel cake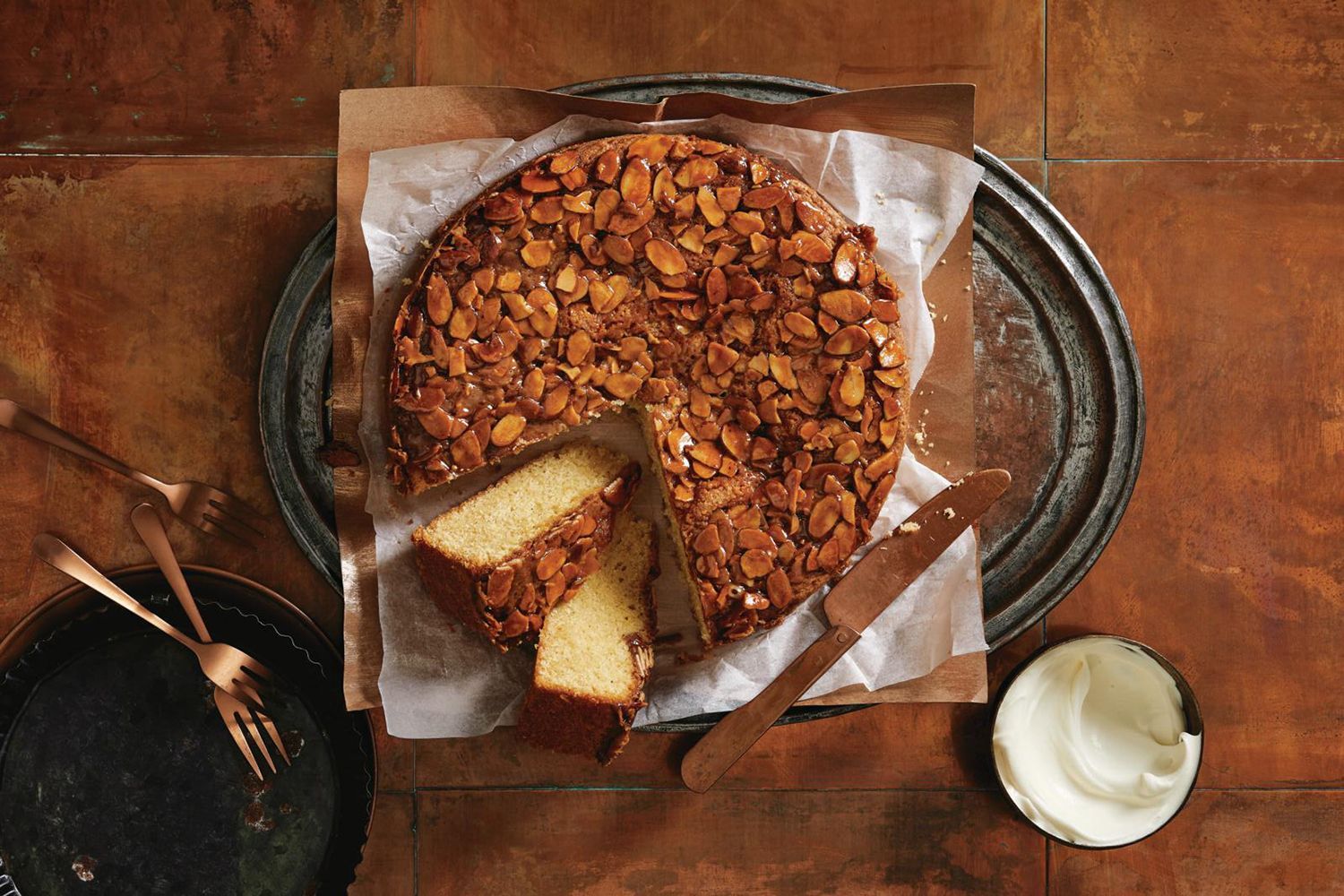 Credit: Tracey Pattison via Delicious
This cake is perfect for your next birthday party. The base is made from almond flour, dates, raw cacao powder, almond milk and coconut oil, all great ingredients for health and minimising blood sugar spikes. The dates give great sweetness as well as a serving of fiber and the almond milk makes this cake moist and fluffy.
Avocado chocolate mousse
Credit: Balanced Bites
Yep, avocados make the best creamy base for desserts. This recipe can be completely added sugar free, perfect for those watching their blood sugar levels. Don't worry about the avocado taste, because it will be masked by the cocoa powder and Medjool dates. A splash of vanilla can be added to taste.
Chocolate covered strawberries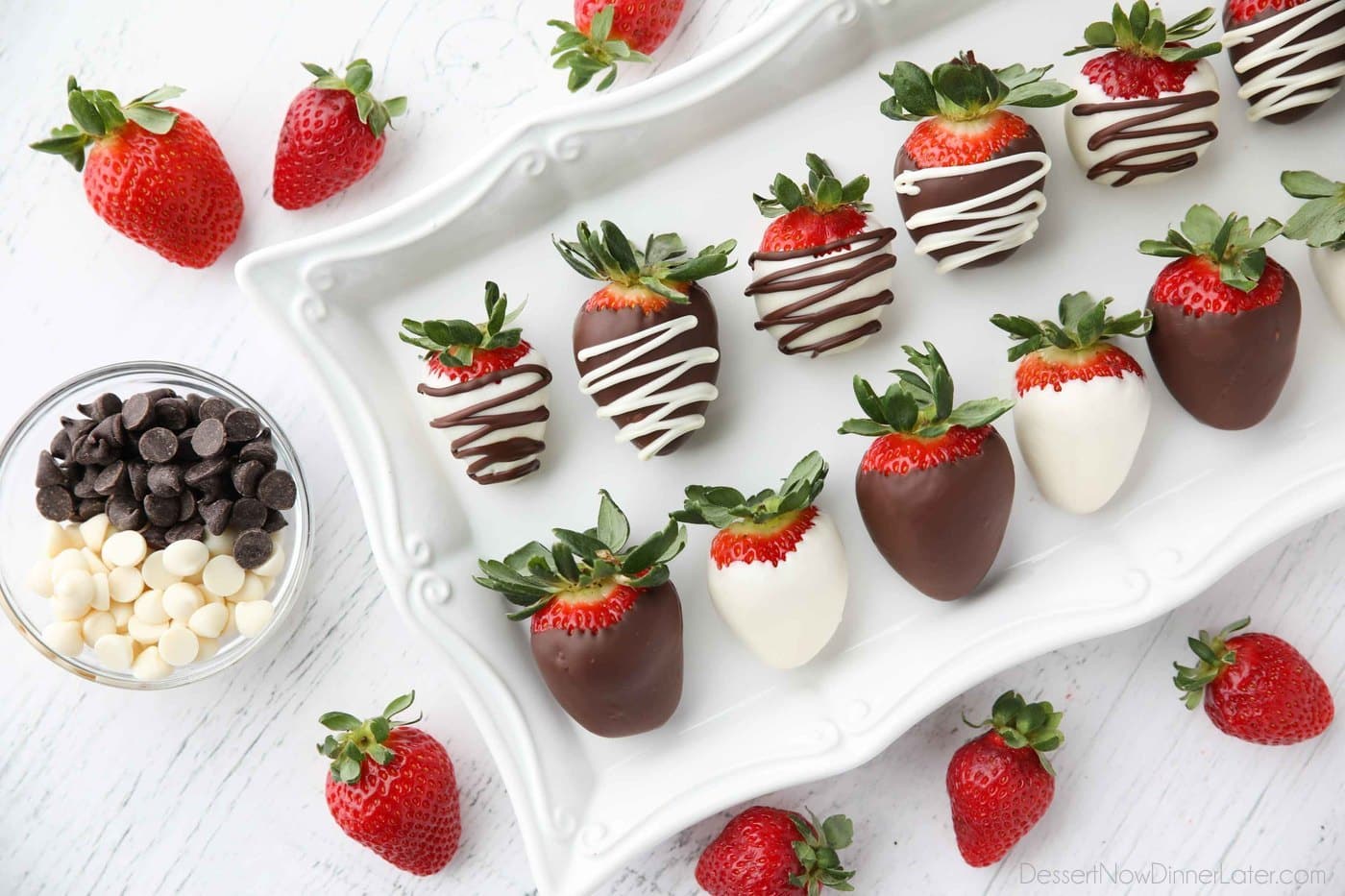 Credit: Dessert Now Dinner Later
Simple but delicious. Chop up some dark chocolate and melt over a steaming pot in a glass bowl for a shiny and smooth chocolate finish. Dip in the strawberries and set in the fridge until hard. You can add sugar free sprinkles or crushed low carb cookies to decorate.
Keto peanut butter cookies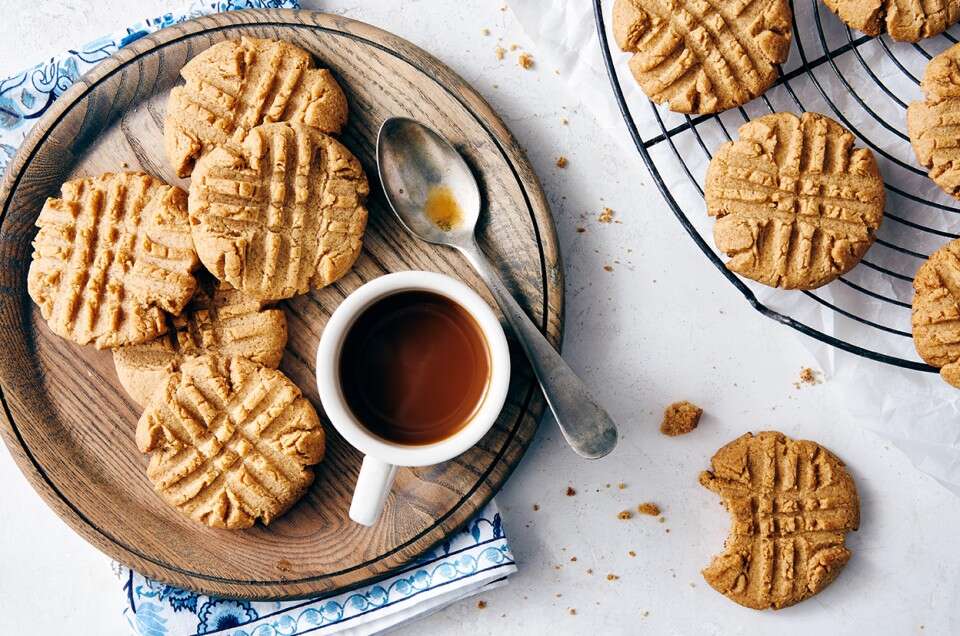 Credit: Molly Marzalek-Kelly via King Arthur Baking
Sugar free and super easy to make. These cookies can be made with only 3 ingredients, 1 cup of natural peanut butter, 3/4 cup of low sugar sweetener and a large egg. Mix these together and shape out the dough in little cookie shapes, bake for 10-12 minutes at 350. Enjoy with a coffee.
Carrot cake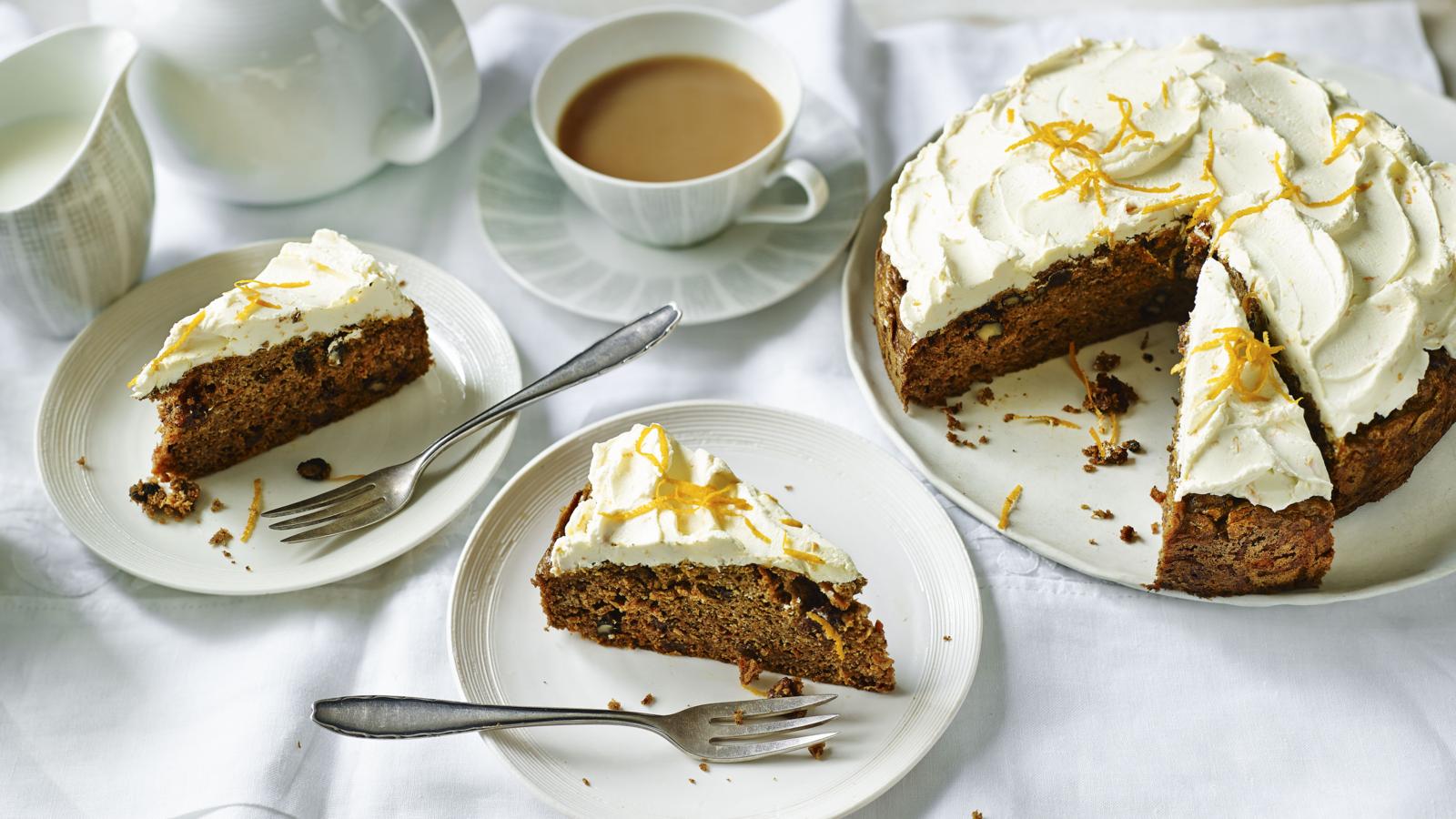 Credit: Justine Pattison via BBC
Trade sugar for a sugar substitute like monk fruit, and trade refined flour for almond flour. Mix together the rest of the regular cake base and you have the perfect moist carrot cake. You can even top this with a cream cheese frosting sweetened with vanilla and stevia.
Raspberry chia pudding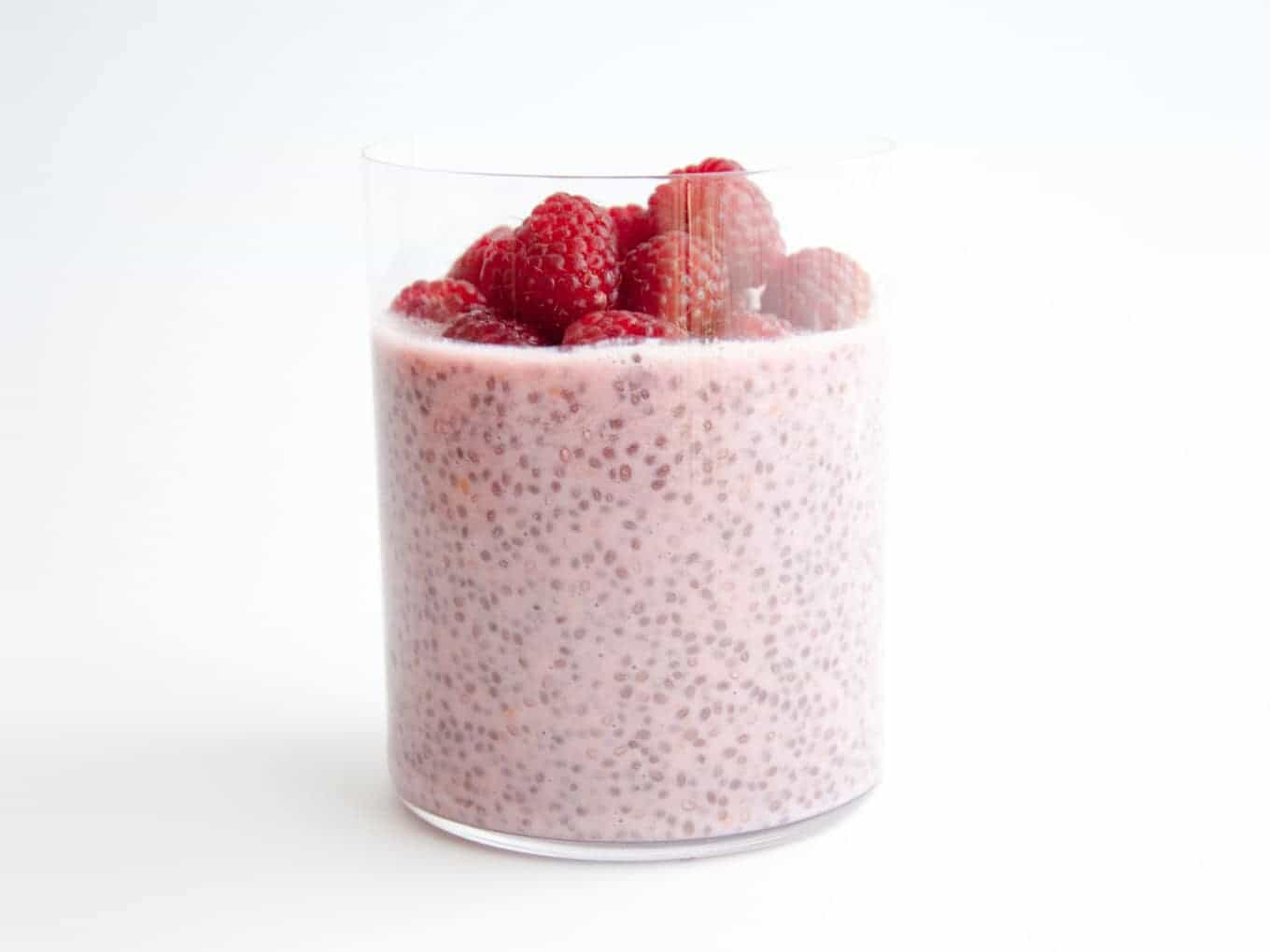 Credit: Elephantastic Vegan
A light and refreshing after dinner treat. This is made with coconut milk which has slow digesting fats and supports healthy glucose levels. Chia seeds are also packed full of fiber which will make this delicious dessert digest easier. Raspberries can easily be swapped out for blueberries, strawberries or your other favorite berry.
Chocolate chip cookie dough bites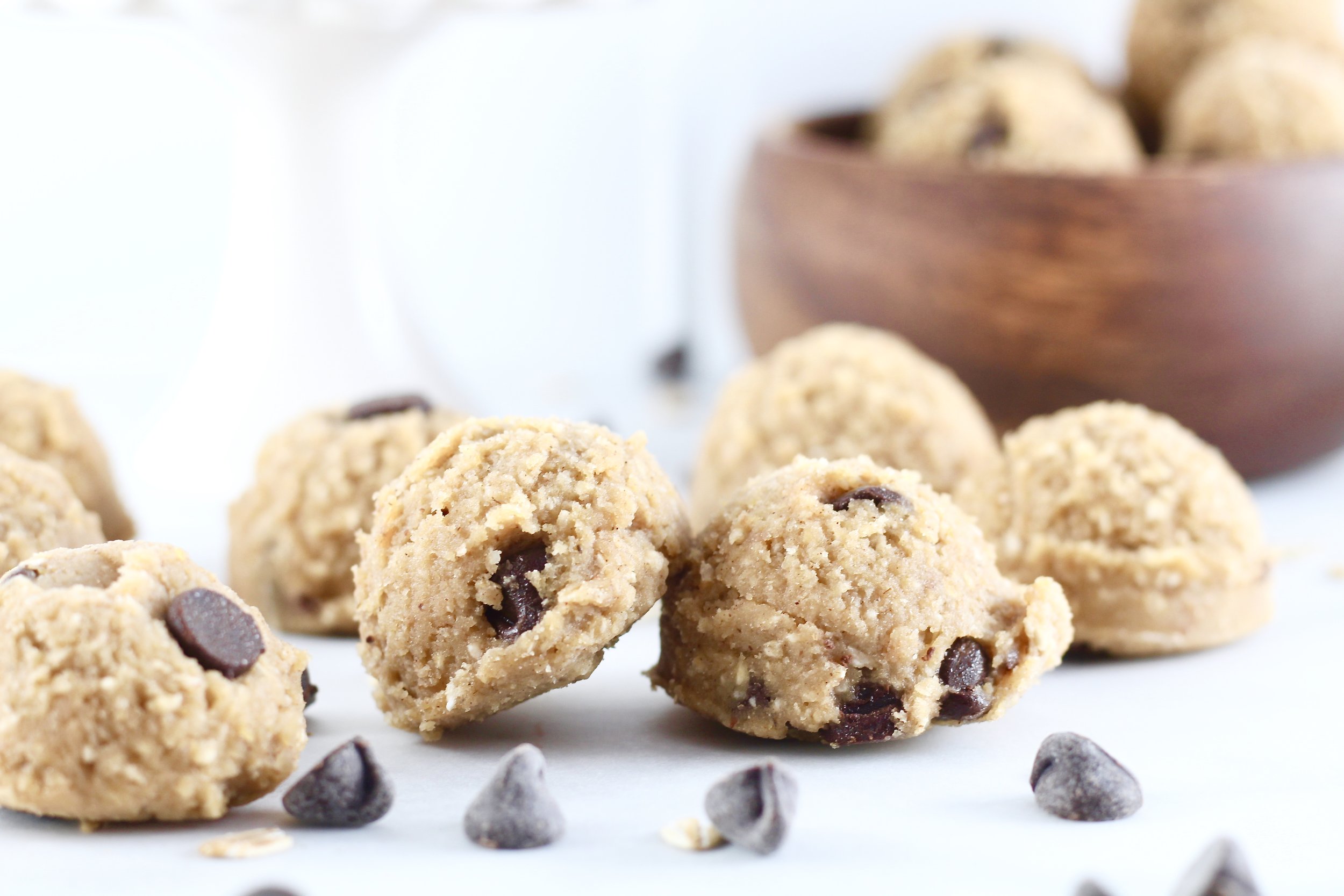 Credit: Milk & Honey Nutrition
Blend up oats and almond flour in a food processor until a fine powder and then add the secret ingredient: chickpeas, and blend up with vanilla, salt, cinnamon and maple syrup. You'll have a dough-like consistency, to which you can add dark chocolate chips, roll into balls and refrigerate for 4 hours to later enjoy these chewy treats.
Lemon tofu creme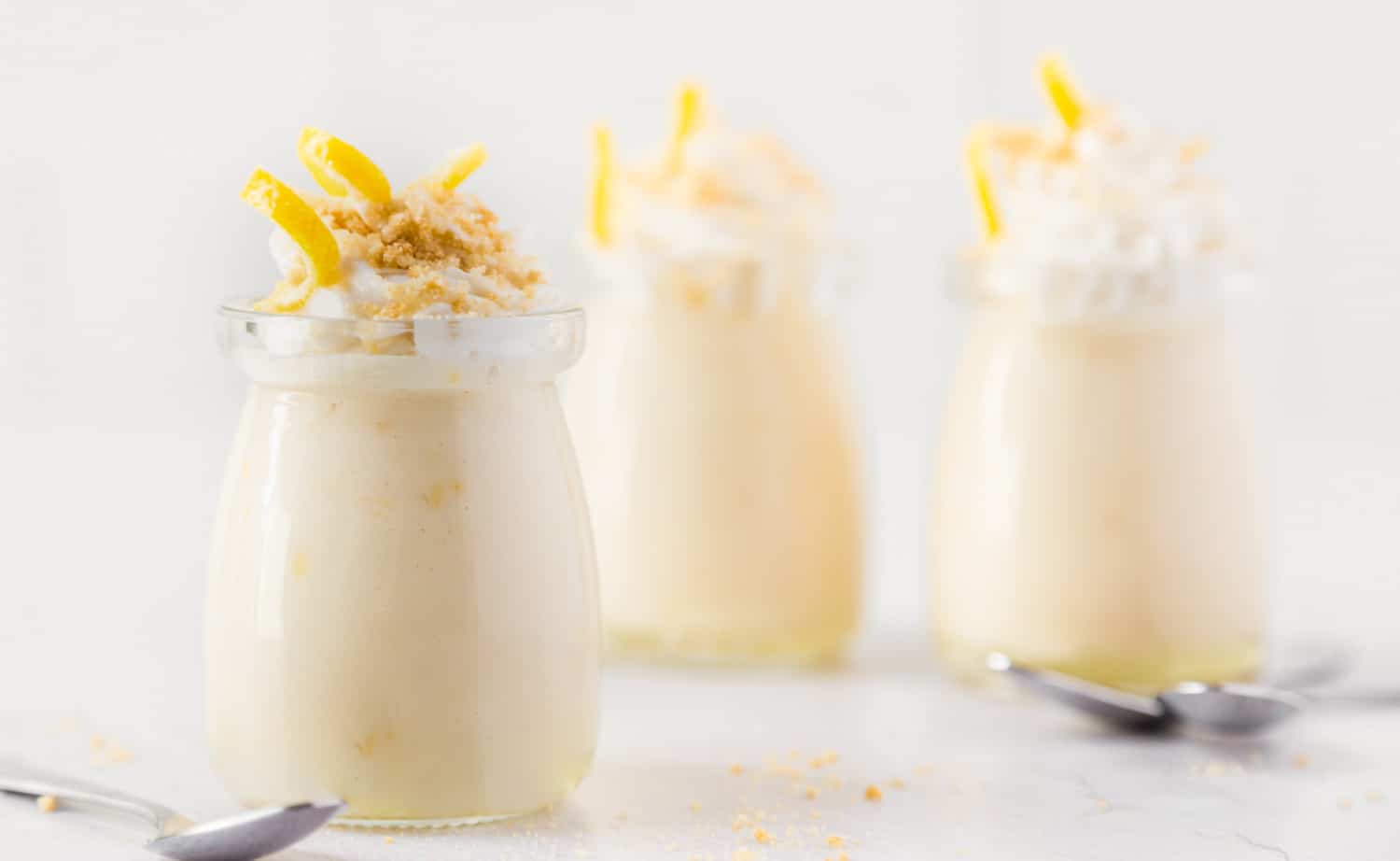 Credit: Gina House via World of Vegan
Tofu isn't just great in stir fries – it can also be blended up to make super creamy sauces! This extra easy creme is made with only 3 base ingredients. Extra firm or firm tofu, zest and juice of a lemon, stevia sweetener (or other sugar substitute). Blend it all up and eat as is or top on fruit.
Homemade strawberry ice cream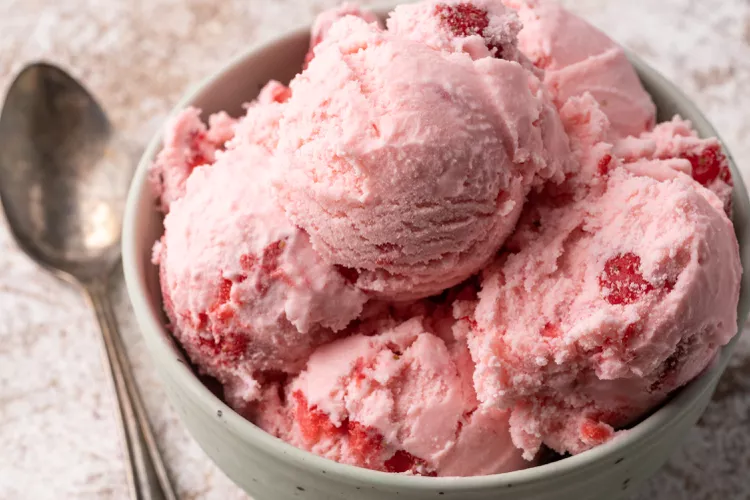 Credit: kristina Vanni via The Spruce Eats
Make this easy recipe at home without all the added sugar. Greek yogurt, cottage cheese, vanilla and frozen strawberries are all you need for this! Don't be put off, the cottage cheese just makes it super creamy and high in protein. Simply blend up all the ingredients and pour into a loaf pan, freeze and serve a few hours later.
Protein brownies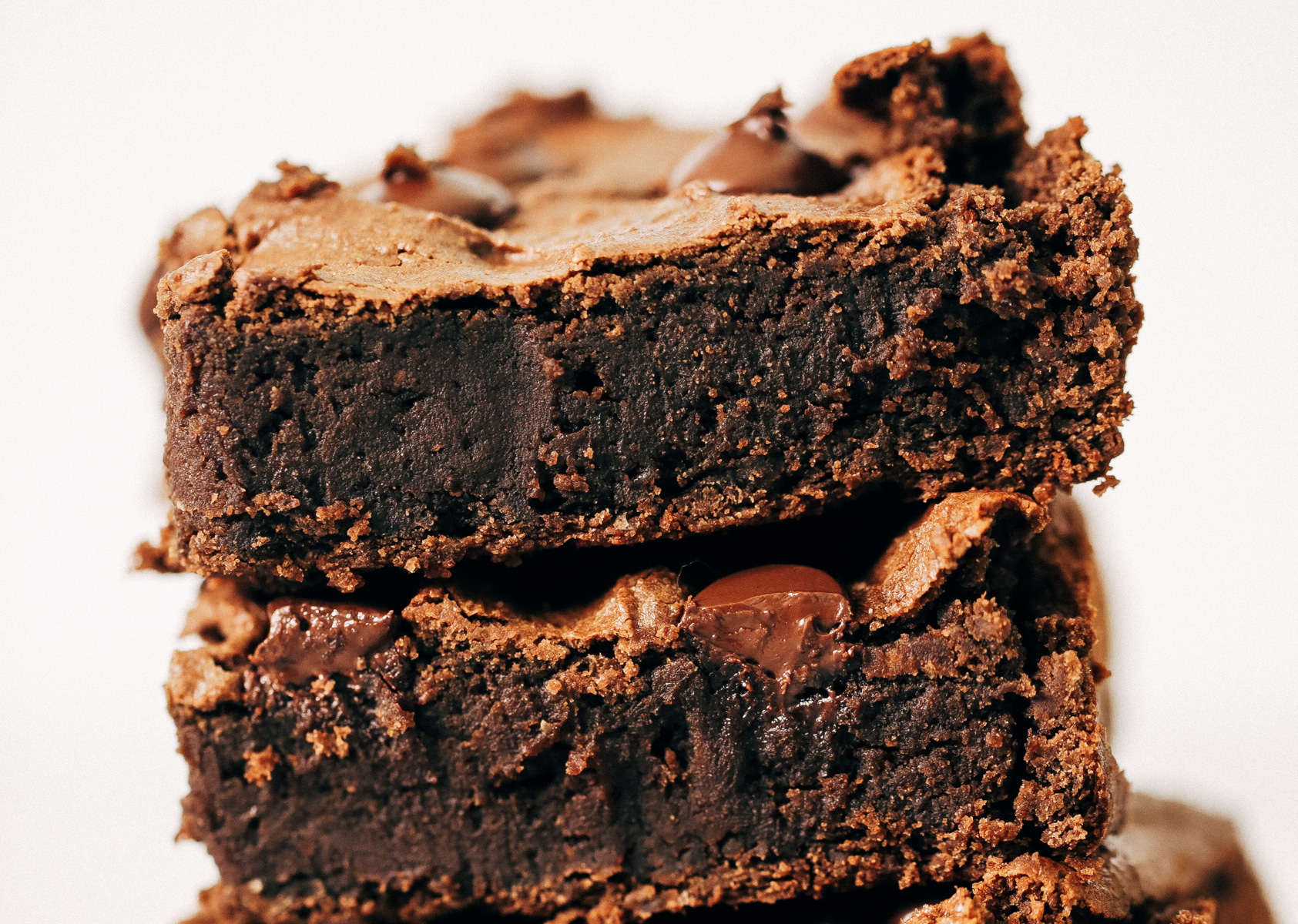 Credit: Paleo Gluten Free
The added scoops of your favourite protein powder make these little treats even more satiating. Stick to substituting the sugar and flour for Stevia or dates and almond flour and add your choice of protein powder. The dates will add the fiber and the protein will help support digestion of natural sugar and carbs.
Gluten-free chocolate avocado muffins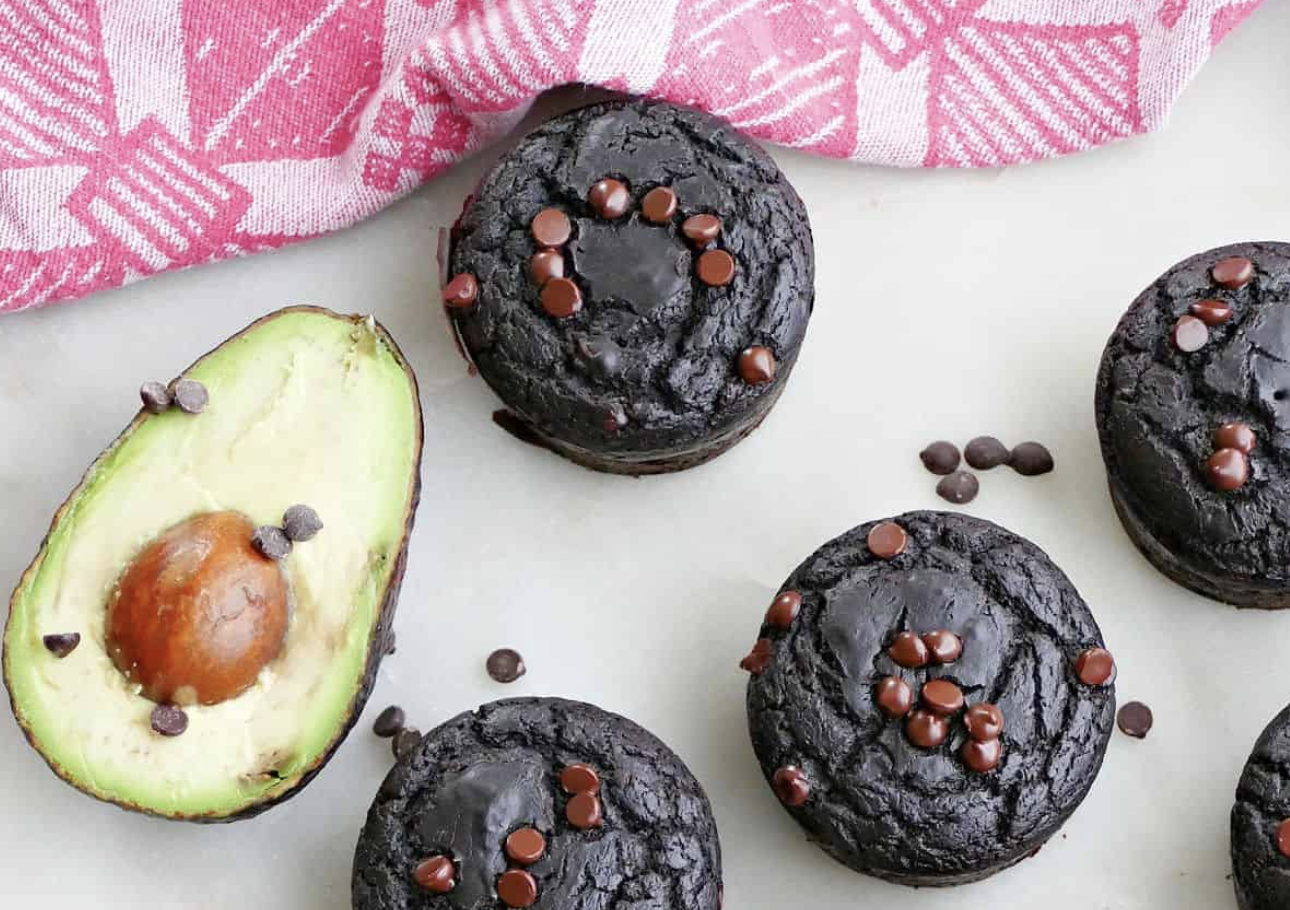 Credit: Lizzie Streit via It's a Veg World After All
Avocados are high in fiber, healthy fats and sodium free, so they make a great addition to bakes for diabetics. These are made up with ripened bananas, egg, maple syrup, almond flour, vanilla, unsweetened cocoa, oats and baking soda. Mix all wet and dry ingredients separately, then combine, bake for 30 mins at 350 for moist fluffy muffins.
Low sugar peanut butter fruit dip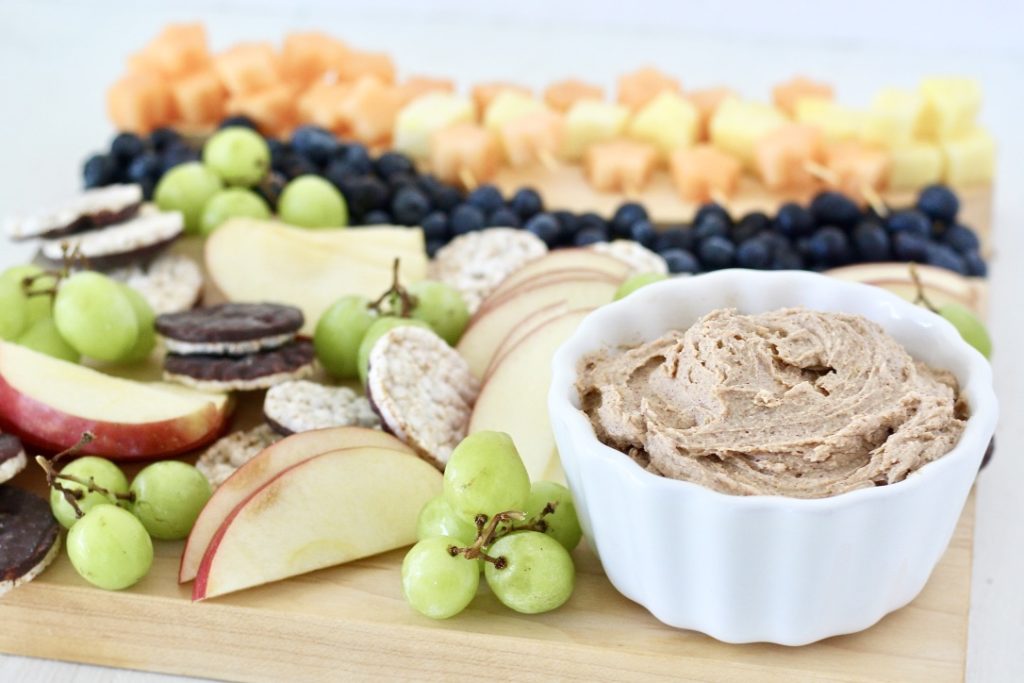 Credit: Mary Ellen Phipps via Milk & Honey Nutrition
This dip is great for snack time or as part of a party planner. In a food processor mix together cream cheese, greek yogurt, natural peanut butter, coconut flour, maple syrup, vanilla and cinnamon. The protein from the greek yogurt makes this dip satiating and easier to digest.
Cherry chocolate chia pudding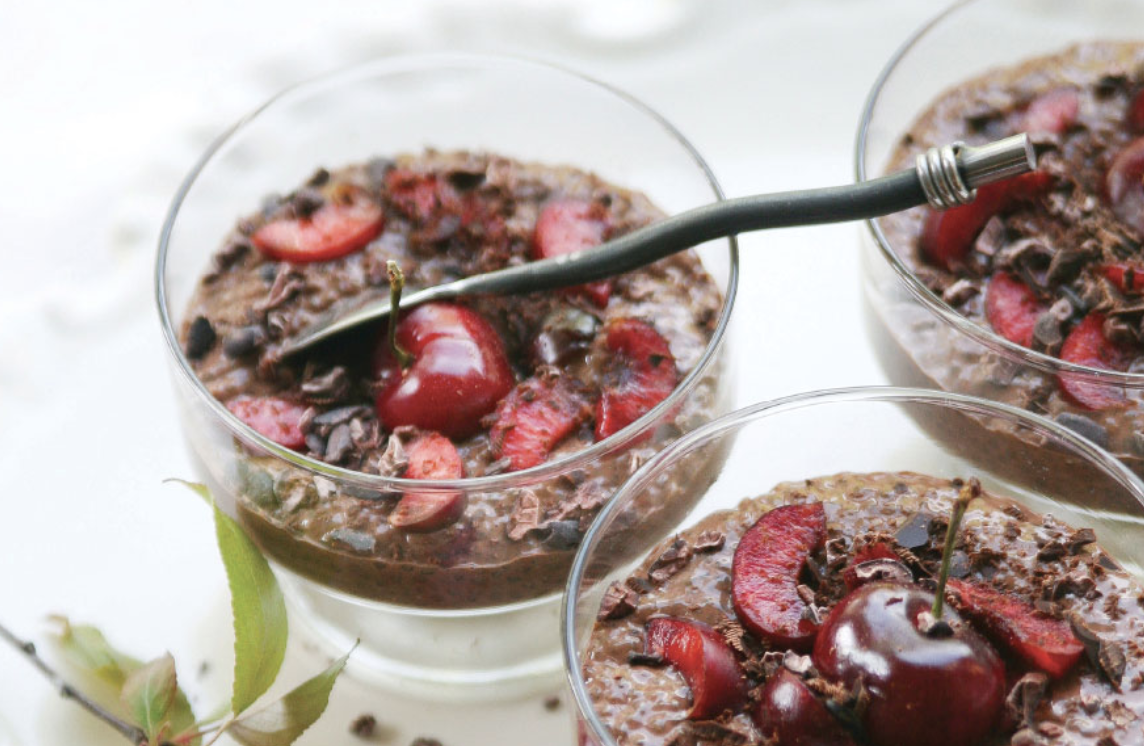 Credit: Ella via Pureella
Coconut milk and chia seeds are a match made in heaven, because they are great for our health but also make the best creamy pudding texture. Use tart cherries for that sharp taste to cut through the milkiness, and unsweetened cocoa powder to add that rich chocolate flavor.
Caramel date energy balls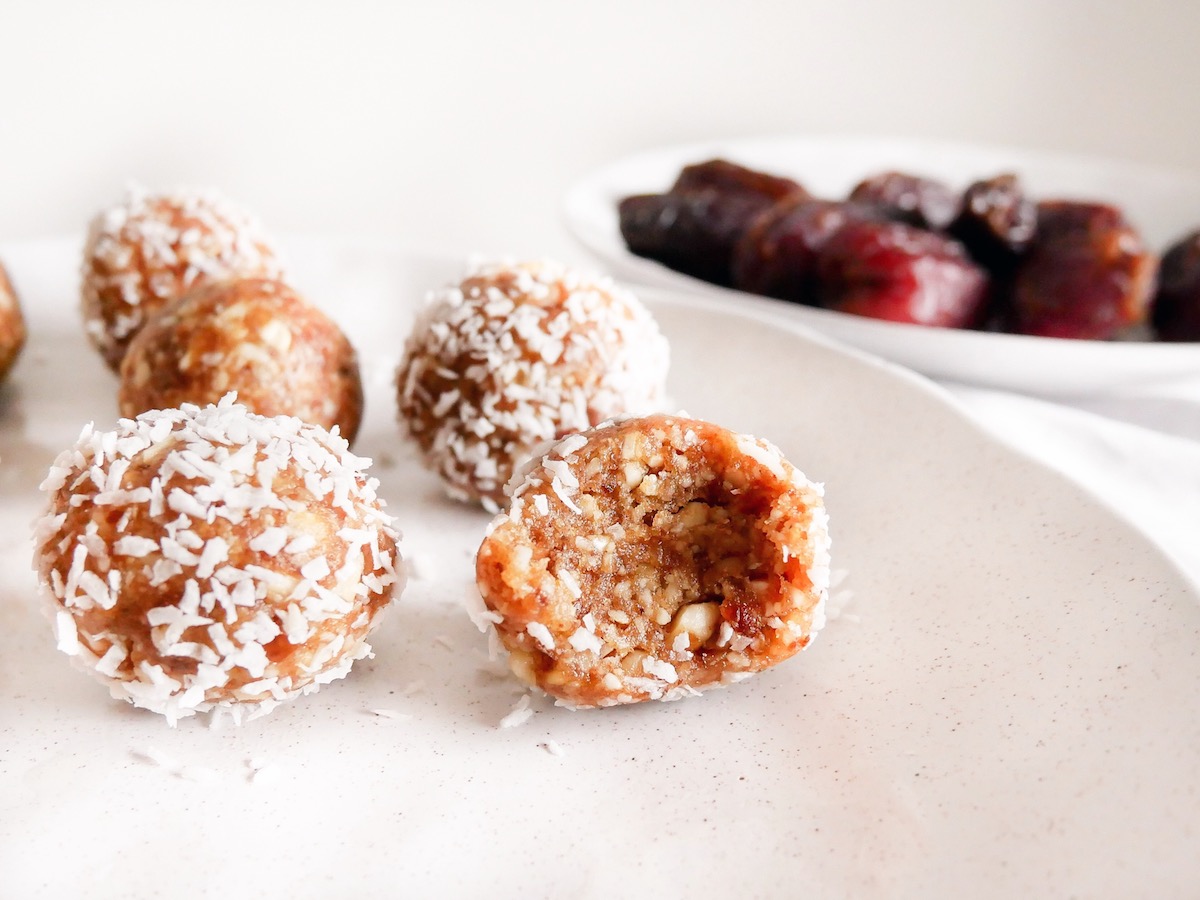 Credit: Lilian Dikmans via Real Food Healthy Body
Dates are the star of the show once again. Add to a food processor, dates, coconut oil, maple syrup, vanilla and sea salt and blend up to a dough-ish texture. Roll into bowls and chill in the fridge until firm. You can choose to add any extras you like, like hemp seeds, flax or special spices.
Blueberry yogurt bark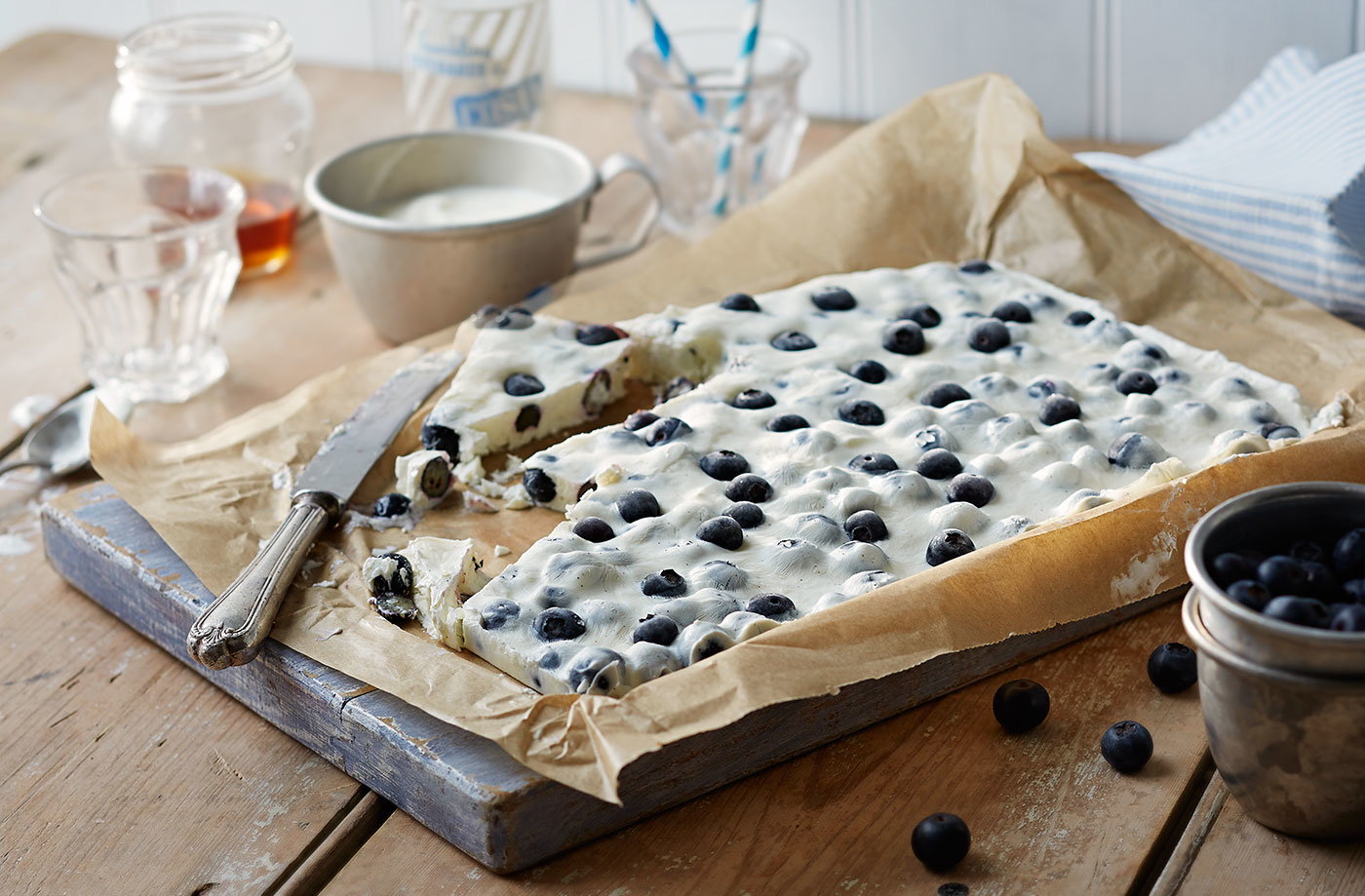 Credit: Tesco Real Food
This is the perfect treat for when you're craving something sweet but not heavy. Mix two cups of plain greek yogurt with 2 tablespoons of honey or maple syrup, and a teaspoon of vanilla. Spread on a tray lined with parchment, and sprinkle blueberries over the top. Freeze for a couple of hours and take out and snap into pieces.
No-bake lemon cheesecake bites
Credit: Mary Ellen Phipps via Milk & Honey Nutrition
Perfect to bring to parties or barbecues. Blend up oats and coconut flour in a food processor to a fine powder, and mix in with cream cheese, maple syrup, vanilla, almond extract and lemon zest. Ball up and pop in the fridge for 2 hours. Enjoy as they are or also roll in coconut flakes.
Pumpkin pie ice cream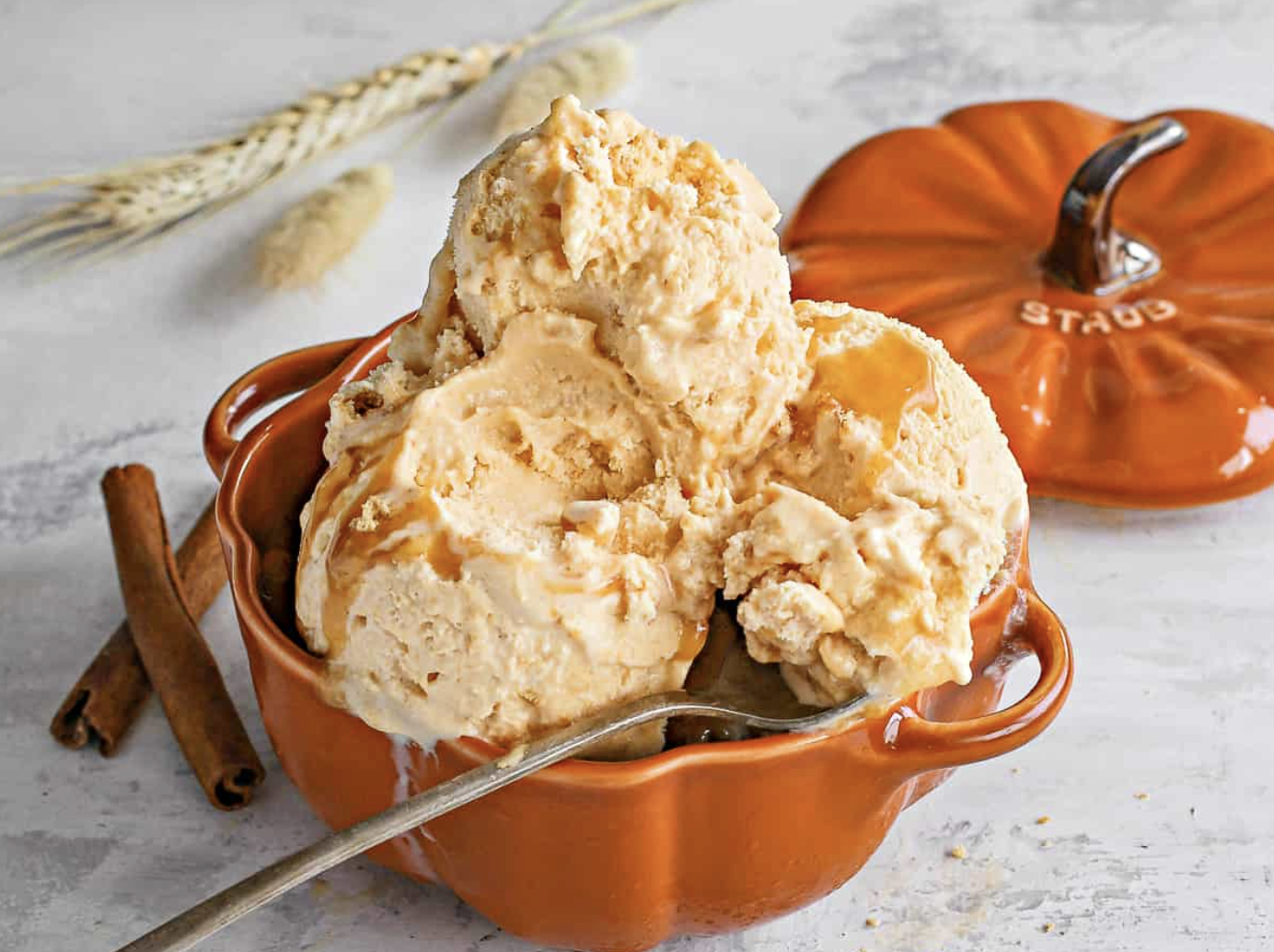 Credit: Christi Johnstone via Love From The Oven
Blend together four frozen ripe bananas, canned pumpkin, pumpkin pie spice and maple syrup until smooth. Pour into loaf or ice cream tins and freeze for a few hours until firm but scoopable. This ice cream is dairy and added sugar free but doesn't skimp on flavor.
Chocolate peanut butter dessert hummus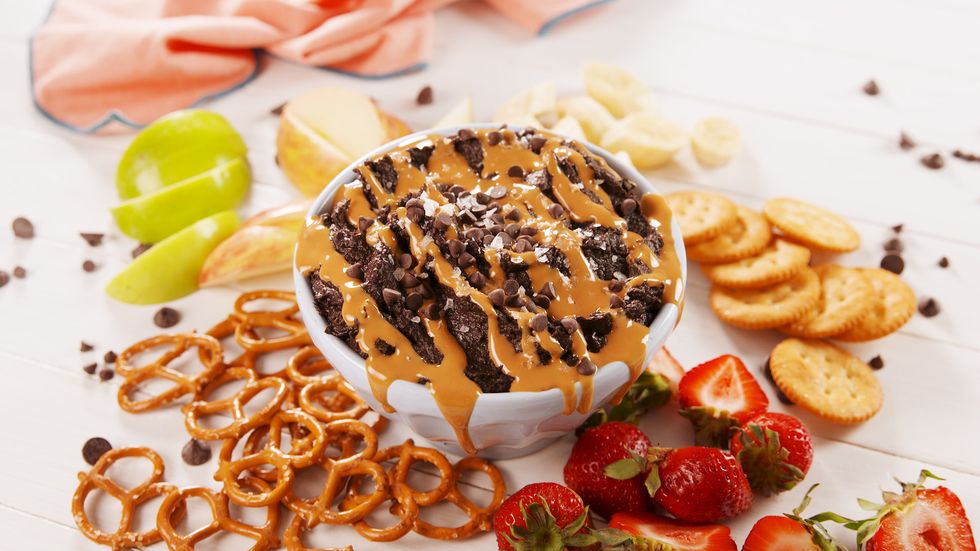 Credit: Chelsea Lupkin via Delish
Yes, hummus can be a great sweet dip. Blend chickpeas, unsweetened cocoa, natural peanut butter, maple syrup, cinnamon, salt, vanilla and a splash of almond milk together. This dip is filled with fiber and protein, and can be paired with fruits or low carb crackers.
Flourless chickpea white chocolate blondies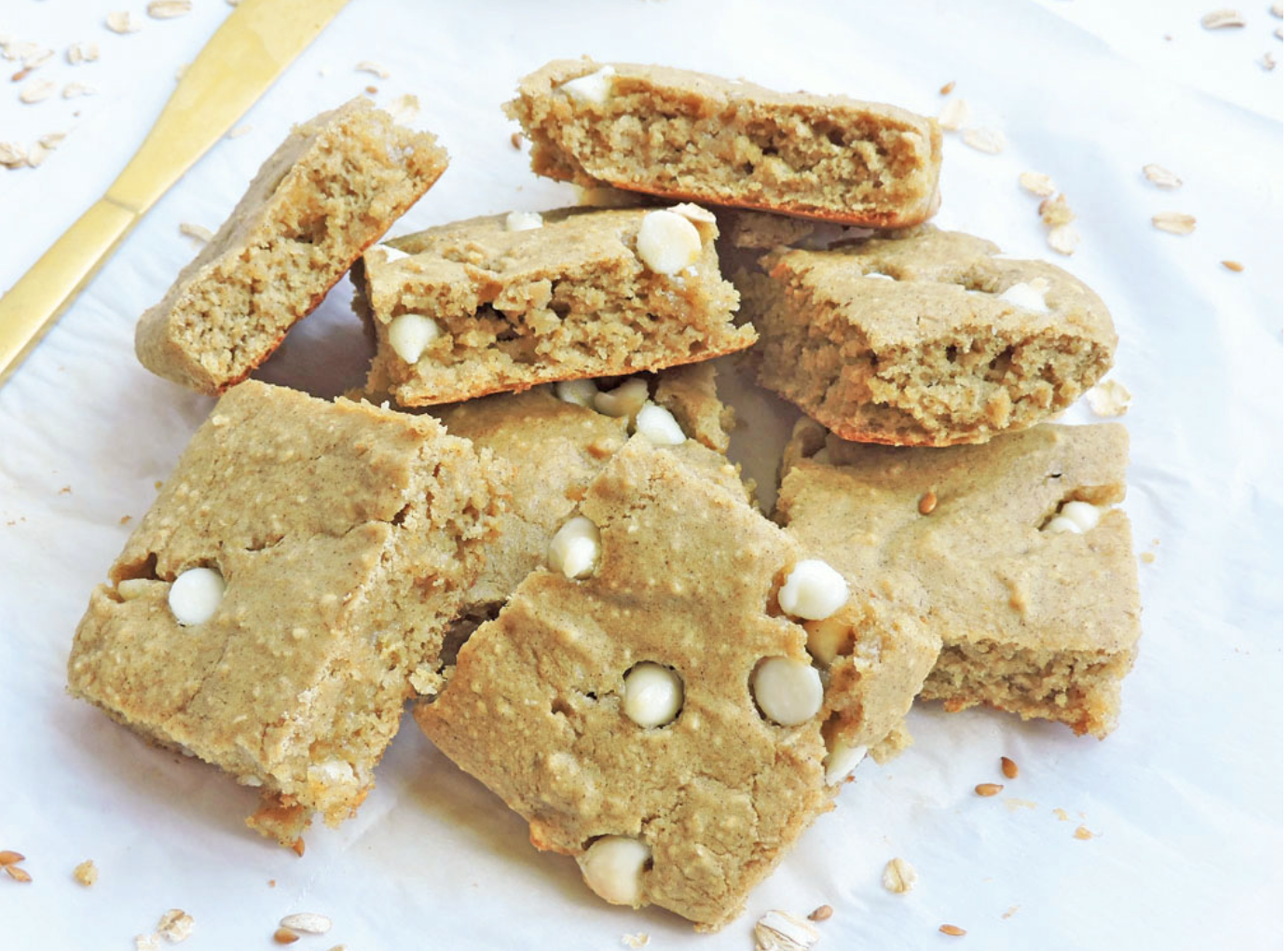 Credit: Beautiful Eats & Things
The white chocolate chips are the only added sugar element in this recipe, so it makes a great treat for diabetics. Blend chickpeas, oats, 1 egg, salt, baking soda, cinnamon and maple syrup in a food processor and spread into the pan. Top with chocolate chips and bake for 15 mins at 350 degrees.
Spiced pumpkin cookies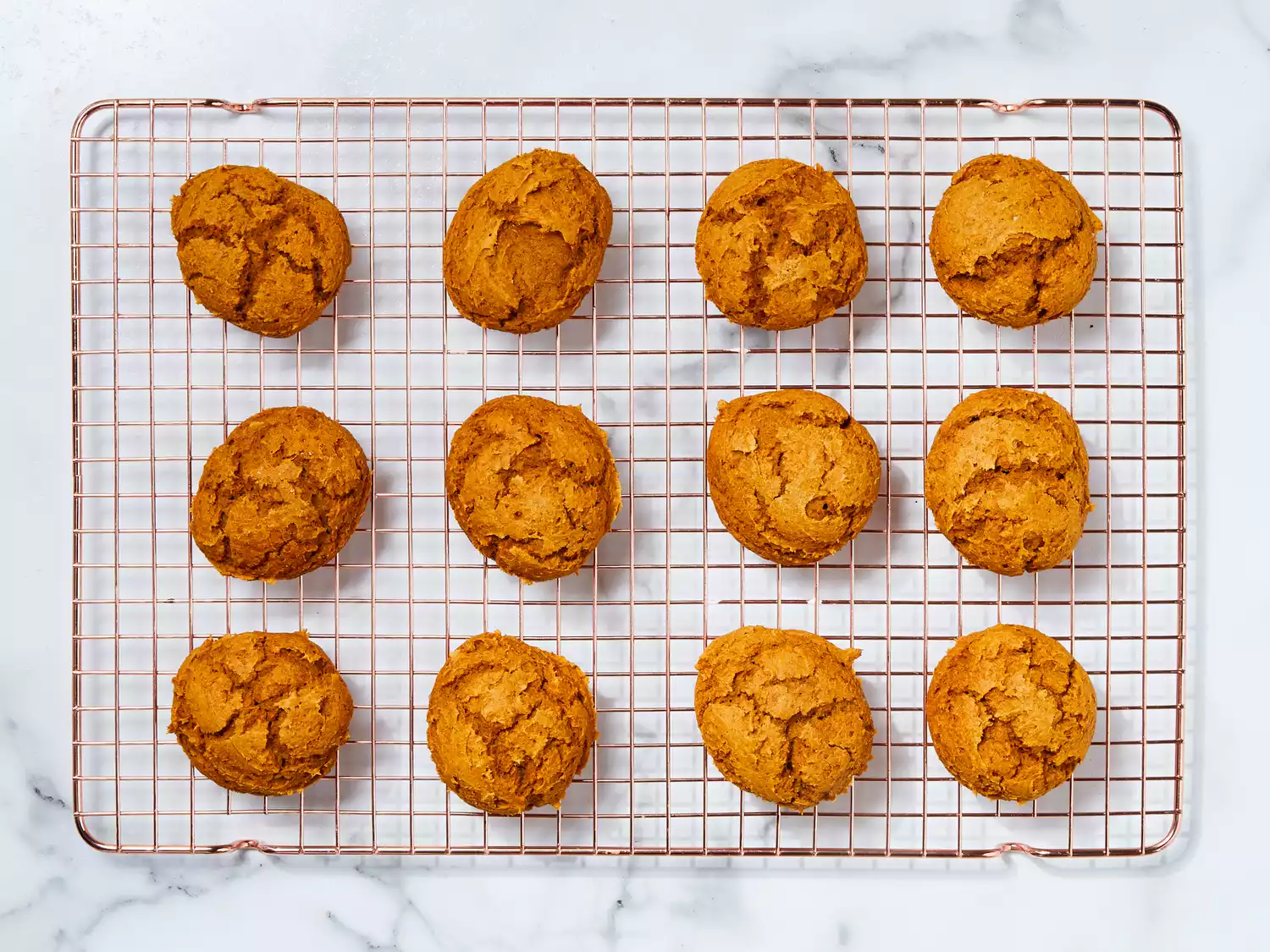 Credit: Dotdash Meredith Food Studios via All Recipes
The cinnamon, ginger and nutmeg in this recipe means you don't need the added sugars or butter for flavor. Use a basic cookie base, but swap out the sugar for Splenda or Stevia, and the flour for coconut or almond flour. The canned pumpkin will replace the need for butter and give the cookies that rich flavor.
Pineapple and mango sorbet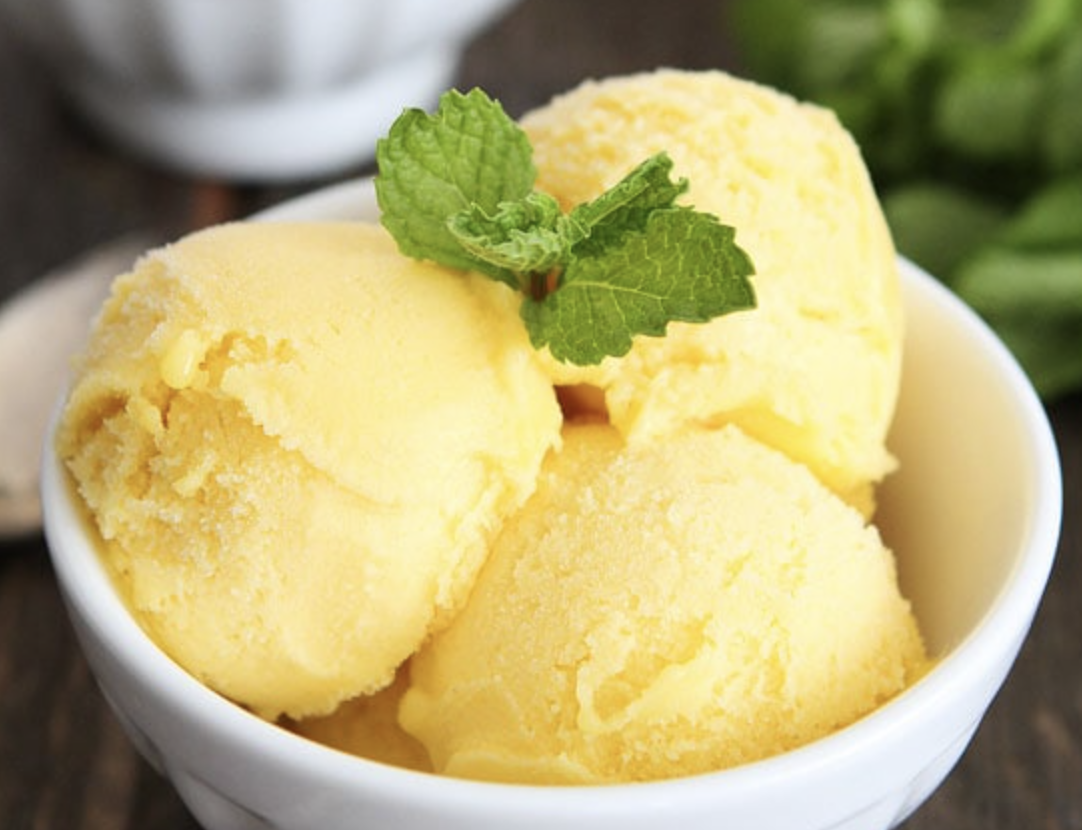 Credit: Maria Lichty via Two Peas & Their Pod
Fresh and delicious. Simply blend frozen pineapple and mango chunks together, with a drop of honey or lemon juice to cut the sharpness. Pour into loaf tin and freeze until scoopable. This dessert is dairy free and added sugar free so makes a great after dinner treat for diabetics.
Apple squares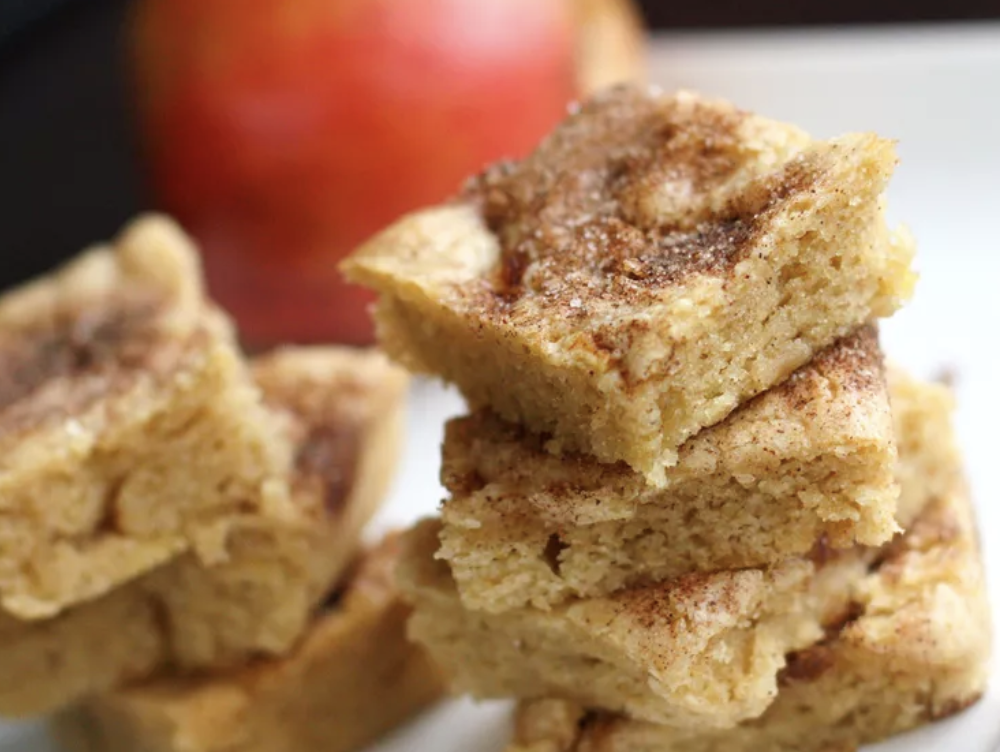 Credit: Cristi via All Recipes
Combine oats, almond flour, Stevia, molasses, lemon zest, baking powder, cinnamon, nutmeg and salt in a bowl. Add a touch of apple juice to make the mixture mouldable for the tin, and press down into a square tin. Lay thinly sliced apples on top of oat mixture and spread left over oats on top. Bake until brown and apples are tender.
Crustless pumpkin pie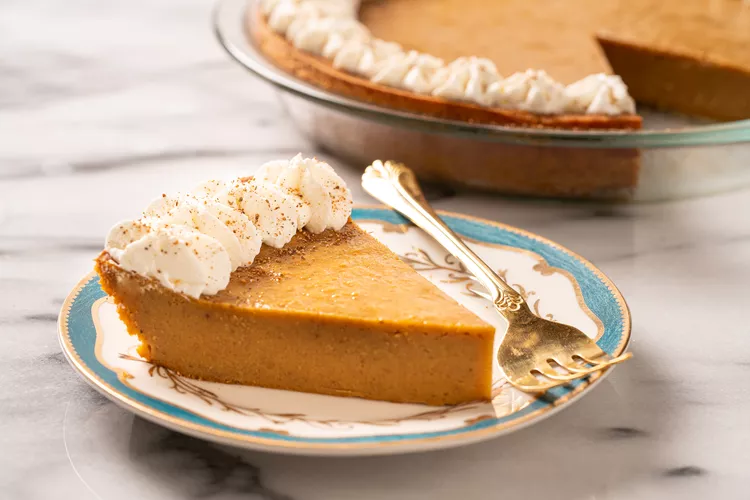 Credit: Kristina Vanni via The Spruce Eats
Combine pumpkin, Stevia, honey and pumpkin pie together in a bowl. Add eggs, vanilla and evaporated milk gradually and pour into the prepared pie tin. Bake for 45-50 minutes until the center appears set. This is the perfect cosy dish for those wanting to watch carb consumption.
Oatmeal cookies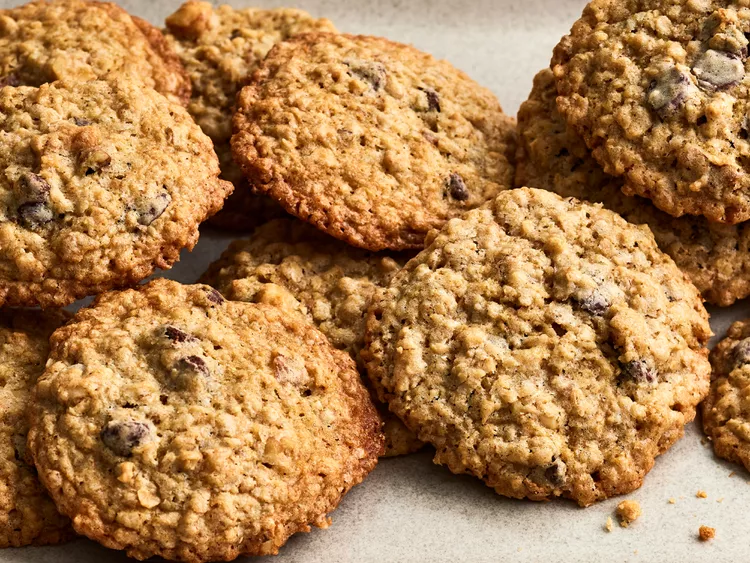 Credit: Dotdash Meredith Food Studios via All Recipes
Soft and chewy and no added sugar. Whisk oats, almond flour, cinnamon and salt in one bowl. Mash ripe bananas in another and add almond butter and vanilla until creamy. Add the dry ingredients to the bowl and mix. Scoop or roll balls onto a baking sheet and enjoy delicious cookies in 15 mins.
Caramelized spiced pears
Credit: Courtesy of Minimalist Baker
Melt butter in a large skillet and stir in the sliced pears. Let simmer and reduce heat to medium-low for 10 minutes. Combine light brown sugar, cinnamon, ginger, cloves and salt and stir the mixture over the pears. Cook the pears at a medium heat until they are tender and caramelized.
Chocolate fudge pudding cake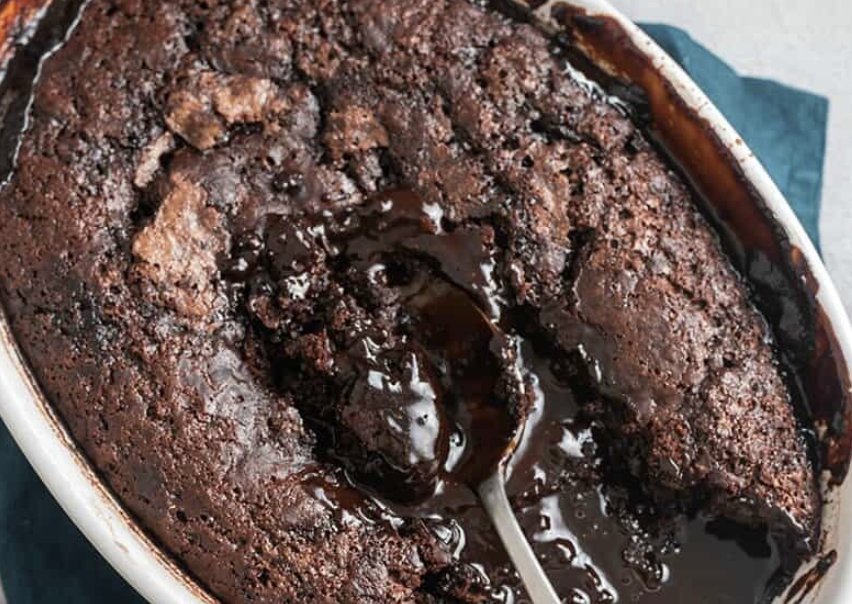 Credit: Arman Liew via The Big Man's World
Follow your basic chocolate cake recipe but replace the flour and sugar with diabetic friendly substitutes and any butter with light canola oil. The special ingredient in this dish is the hot coffee that gets poured over the better once it's in the baking dish. This gives this moist cake its rich fudgy flavor.
Soft sugar cookies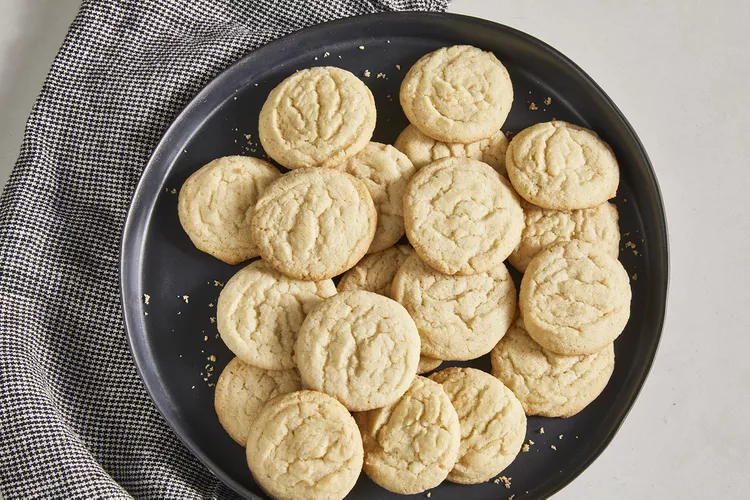 Credit: Meredith Food Studio via All Recipes
These cookies incorporate whole wheat flour for extra fiber. Beat cream cheese and oil with an electric mixer for 30 seconds. Add your Stevia, baking soda, salt and cream of tartar. Gradually add eggs and vanilla and most of the flour. Mix the rest in with a wooden spoon and shape into balls. Bake on cookie sheets for 14-16 mins at 300 degrees.
Apple crisp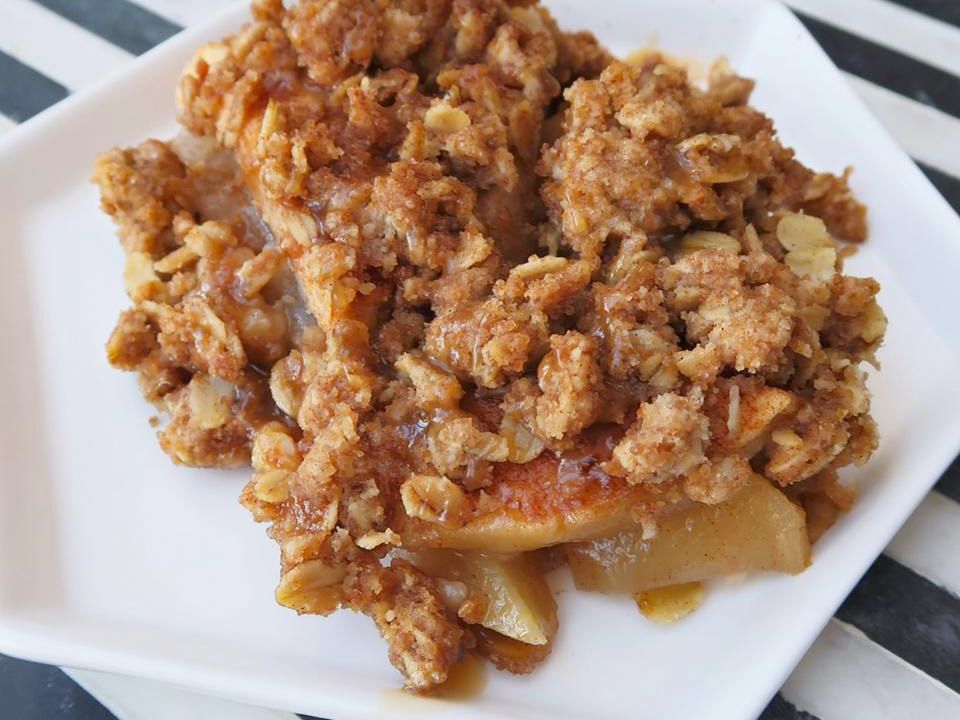 Credit: House of Aqua via All Recipes
Combine cooking apples, Stevia or substitute, lemon juice and cinnamon into a baking dish. Top with oats, sugar substitute, almond flour and pie spice. Cut small, light butter cubes and sprinkle over top. Bake at 375 for 30 mins for a hearty and cozy dessert.
Watermelon sherbert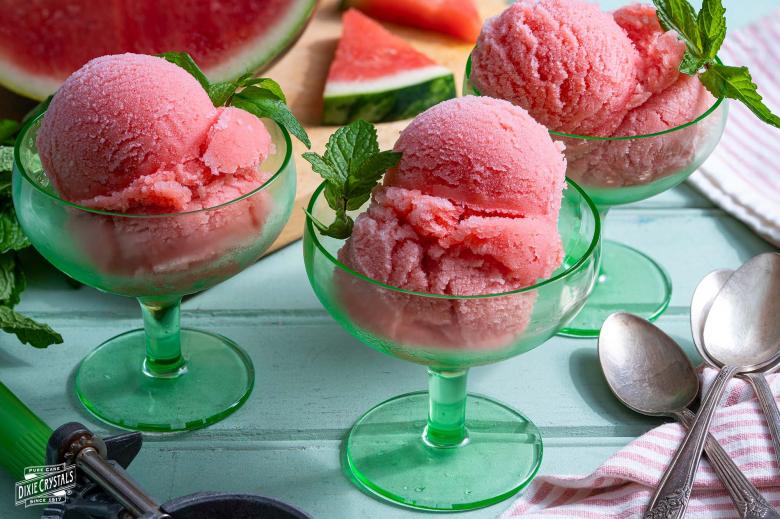 Credit: Eddy Van Damme via Dixie Crystals
Sherbert is different to sorbet as it has dairy added to it. Puree frozen watermelon cubes with unsweetened condensed milk, lime juice and a dash of honey or maple syrup. Freeze in loaf tins for about four hours and serve with mint leaves. Perfect for a hot day or quick refreshment.
Sugar free Panna Cotta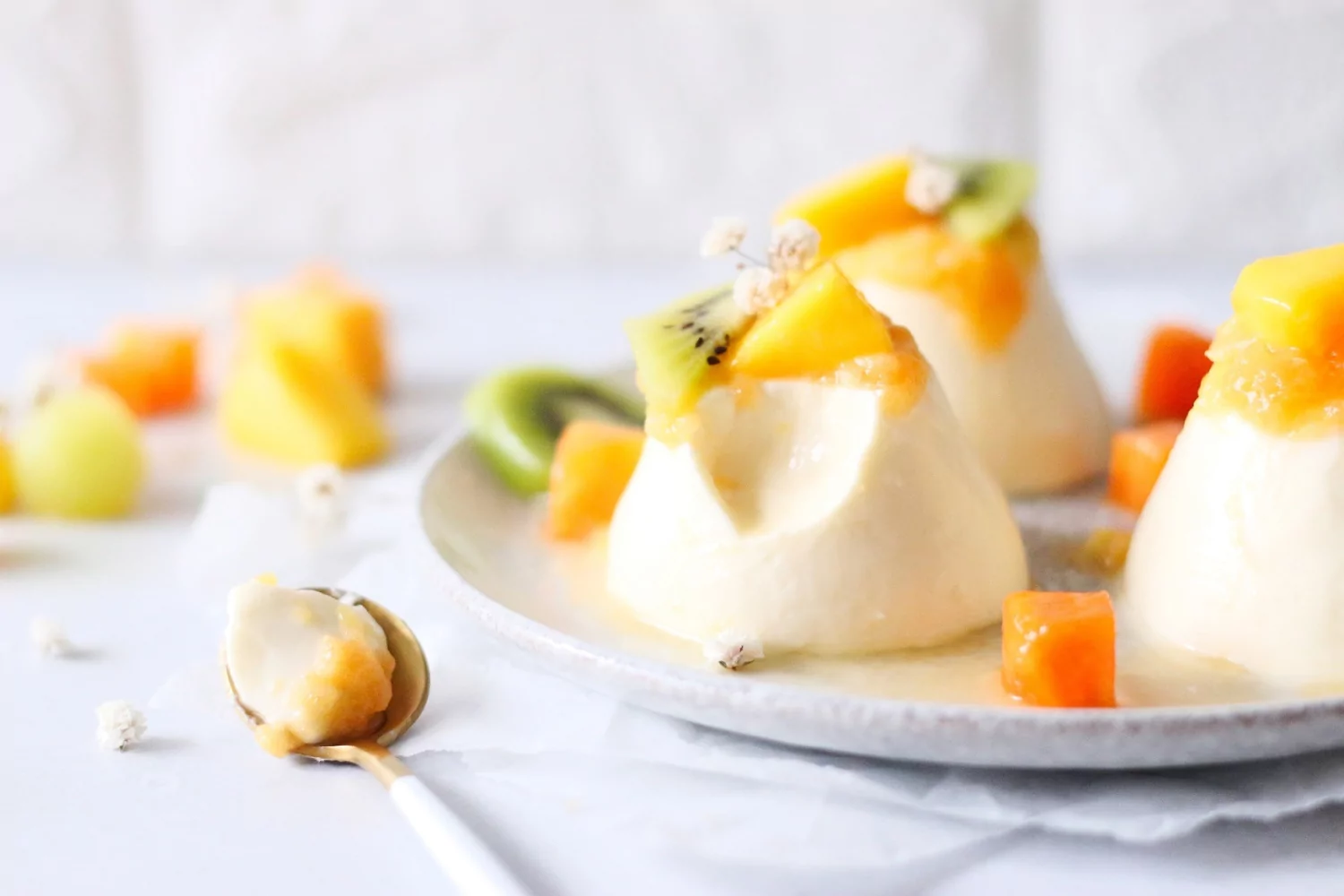 Credit: Steviala
Sprinkle gelatin powder over cold water and let soften, then add boiling water to fully dissolve. Combine gelatin with heavy cream, vanilla and sugar substitute and a pinch of salt. Pour into ramekins and chill in the fridge for 3-4 hours. These make the best dessert to pair with fresh fruit.
Cinnamon, lemon and coconut balls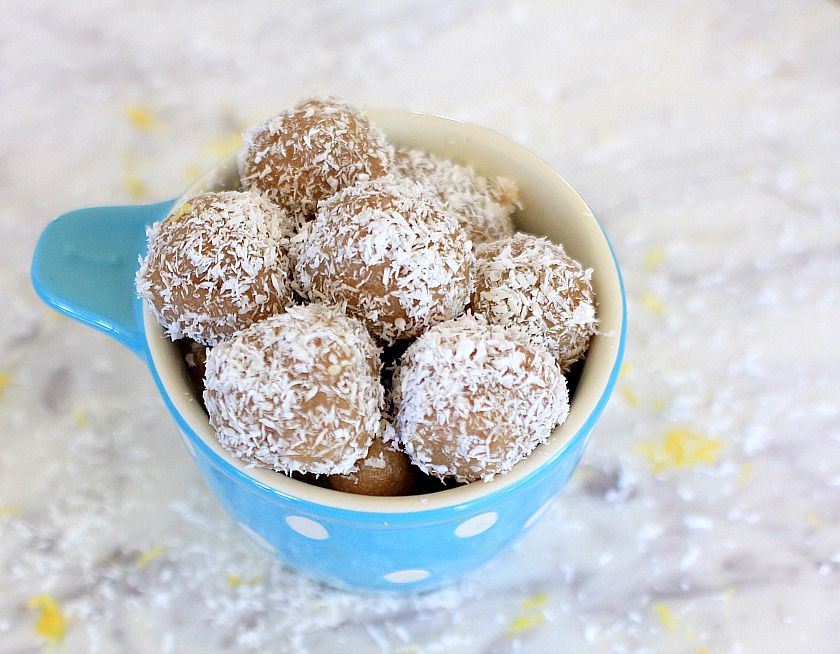 Credit: EA Stewart via Verywell Fit
Combine almond flour, maple syrup, almond oil, lemon zest, cinnamon and salt in a food processor. Line a plate or tray with parchment and roll the mixture into balls, roll in shredded coconut and chill until ready to eat. These make great midday treat or snacks to take to work.
No added sugar chocolate peanut butter fudge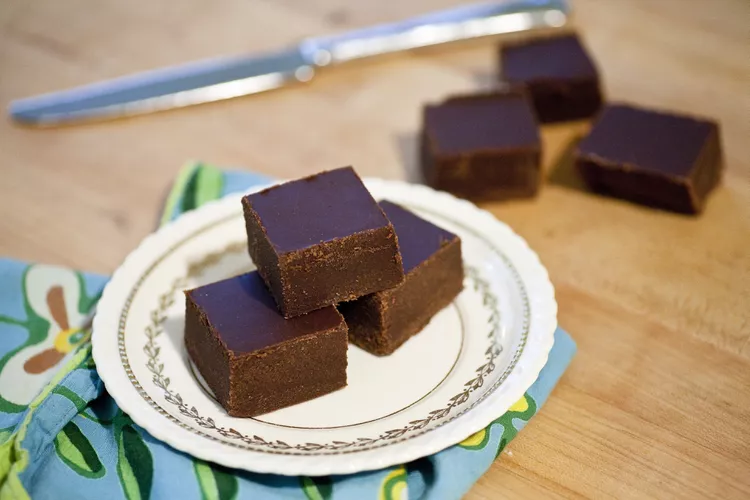 Credit: Kirk Mastin via Verywell Fit
Melt unsweetened chocolate in the microwave and mix in powdered sugar substitute, natural peanut butter, vanilla and salt. Spread into a square dish and cool to room temp, then refrigerate until firm. Cut into squares and serve. These squares can make great gifts if wrapped up.
Pumpkin cheesecake mousse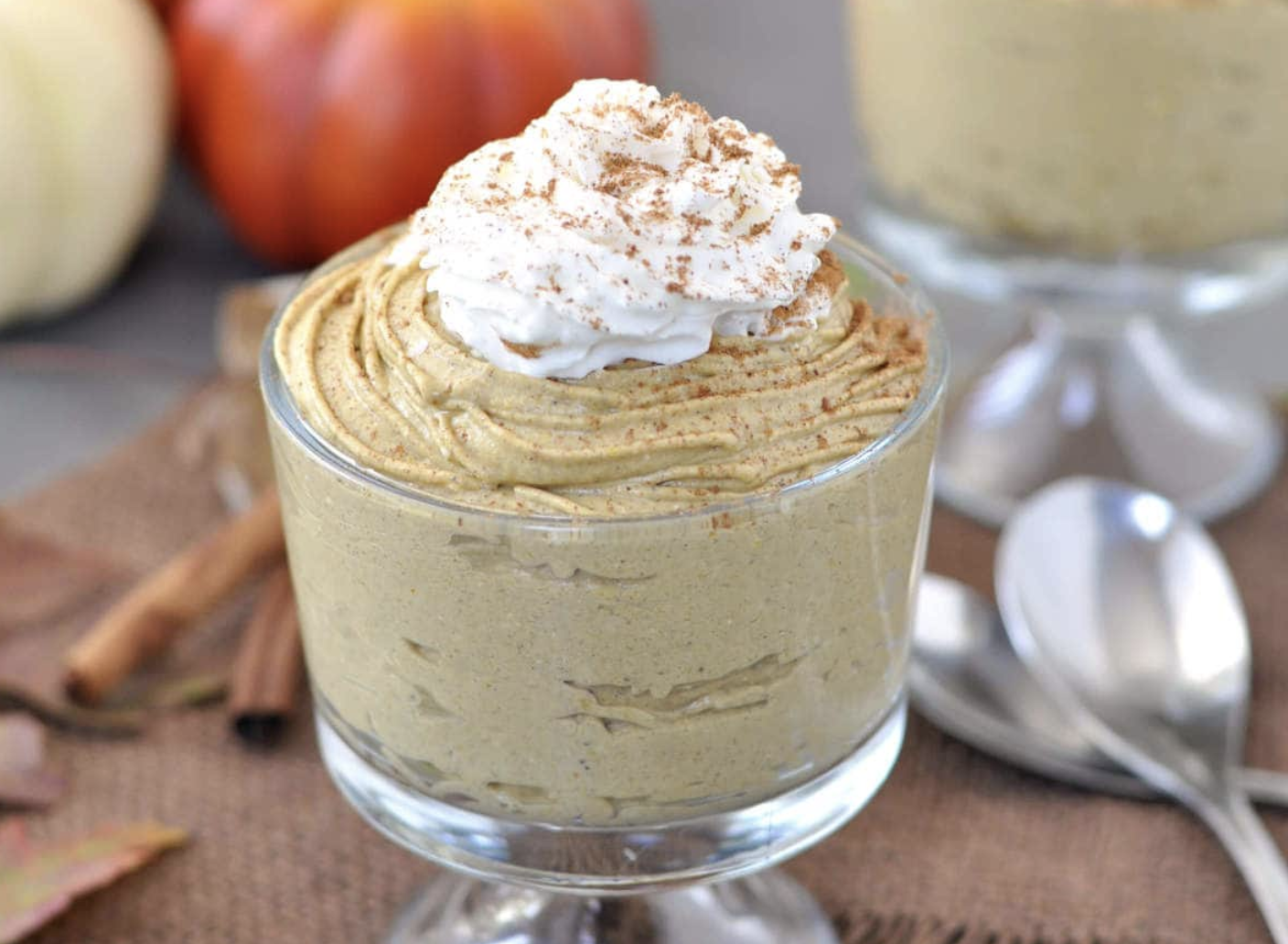 Credit: Kyndra Holley via Peace, Love and Low Carb
Mix together pumpkin puree, ricotta cheese, maple syrup, cinnamon, vanilla, nutmeg and salt. Whip these until light and fluffy. Serve in ramekins or glasses topped with nuts or fruits, after chilling for 30 minutes. These are perfect to prepare early for a dinner party and stored in the fridge.
Peanut butter cup chia pudding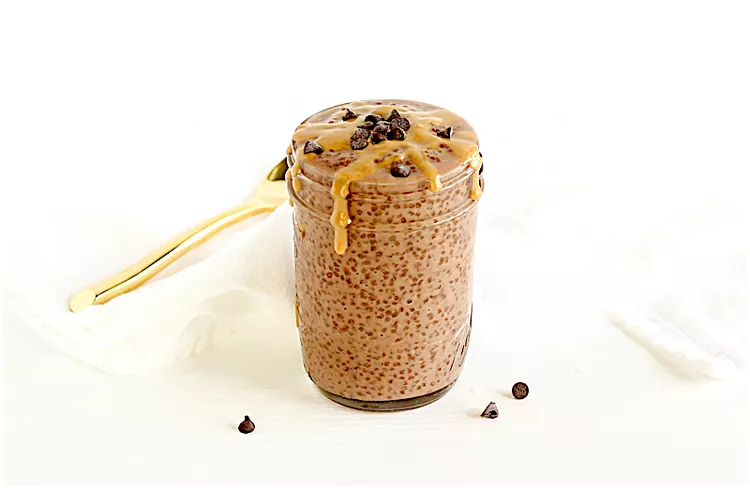 Credit: Kaleigh McMordie via Verywell Fit
The best breakfast or dessert. In a mason jar mix cocoa powder, natural peanut butter, honey and light milk (almond works well). Stir in chia seeds and refrigerate for 4 hours for that thick texture. In the morning or evening, stir and top with unsweetened chocolate chips. This makes the most luxurious pudding but with health benefits.
Almond flour crust cheesecake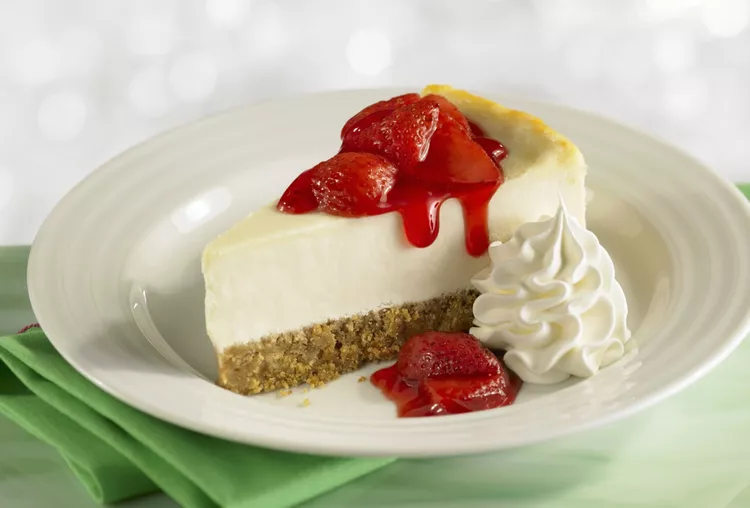 Credit: John Kelly / Getty via Verywell Fit
You can buy pre-made almond flour crusts at grocery stores. Bake your crust for about 10 mins and let cool. In a bowl mix together cream cheese, vanilla, lemon juice, agave syrup. Beat until smooth and light. Spread into the crust and chill for at least 2 hours in the fridge. Serve with berries or no sugar whipped cream.
Greek yogurt covered frozen grapes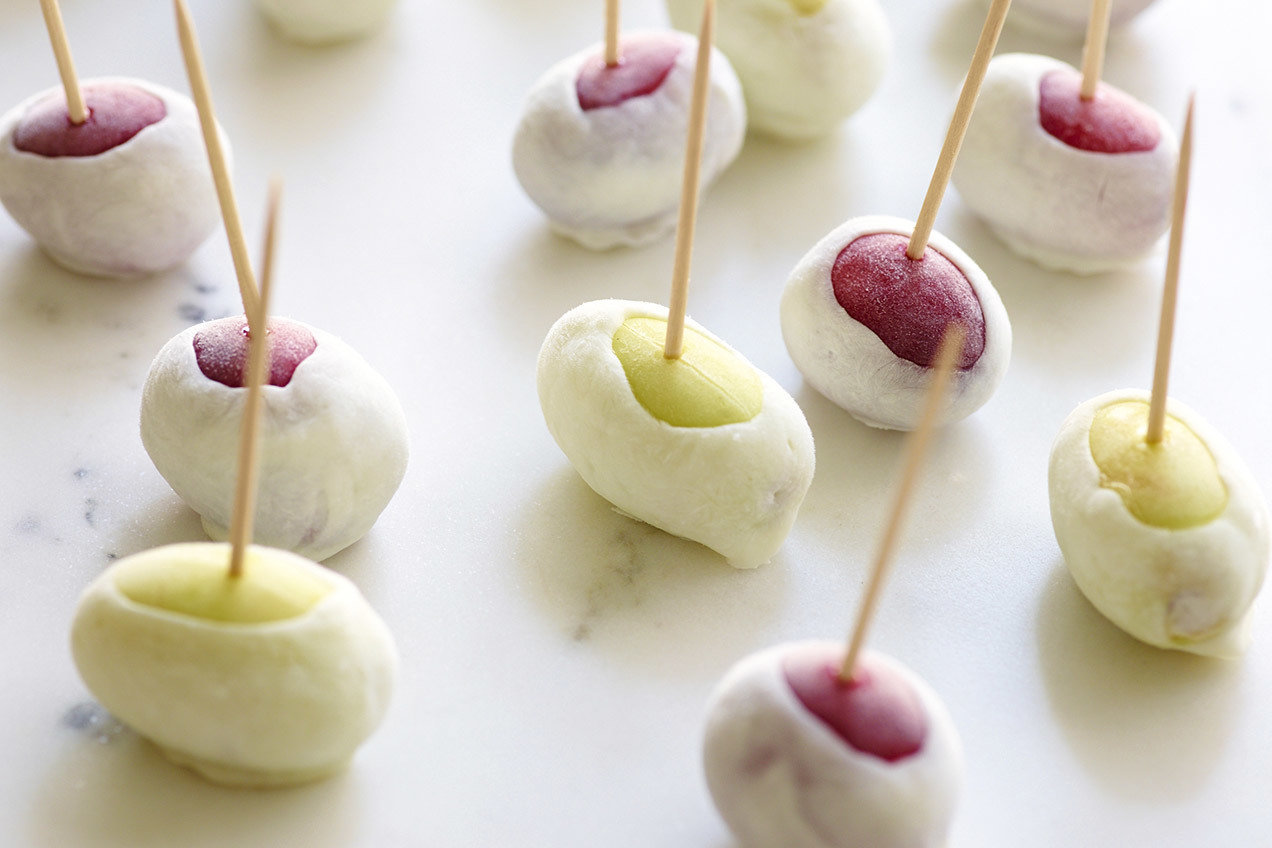 Credit: Hungry Girl
Grapes are one of the best fruits to freeze as they become crunchy like candy. Dip them in natural greek yogurt with honey or maple syrup mixed in. Place them on parchment with a cocktail stick on the top. Freeze for an hour and they'll be ready to enjoy.
Double chocolate cheesecake dip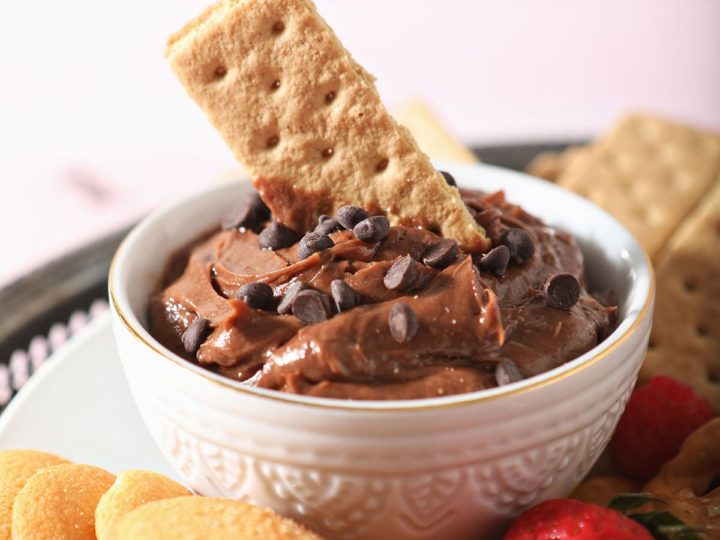 Credit: The Speckled Palate
Combine light whip topping, natural greek yogurt, cream cheese, unsweetened cocoa powder, sugar substitute, vanilla and a dash of salt. Mix with an electric whisk until smooth and creamy. Top with dark chocolate chips and serve with strawberries for dipping. This recipe is low in sugar and the greek yogurt provides protein.
Open-faced apple s'mores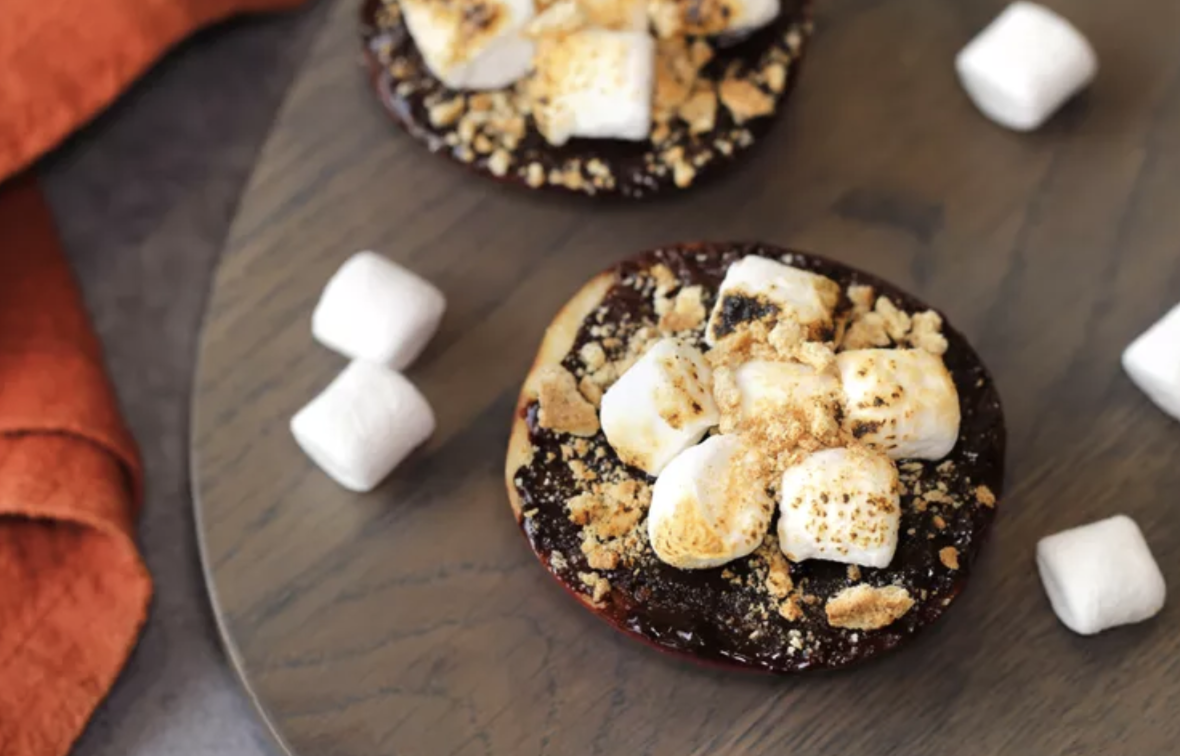 Credit: Hungry Girl
Incorporate fiber into your favorite childhood snack. Melt dark chocolate chips in a microwavable bowl for 20-30 seconds until smooth. Cut rounds of sweet variety apples like gala or fuji, and smooth the chocolate on top. Top with a couple of mini marshmallows (low sugar if possible). Use a blowtorch to broil the marshmallow and crumble low-fat graham crackers on top.