-
Advertisement
Since man first met woman, there has been much debate and interest in the true differences between the different genders. Clearly men look different and have different bits and bobs but the biggest differences are in the personalities.
They way a mans mind works is entirely different to a woman's. In the following post and video, Mark Gungor sums up these differences perfectly.
Advertisement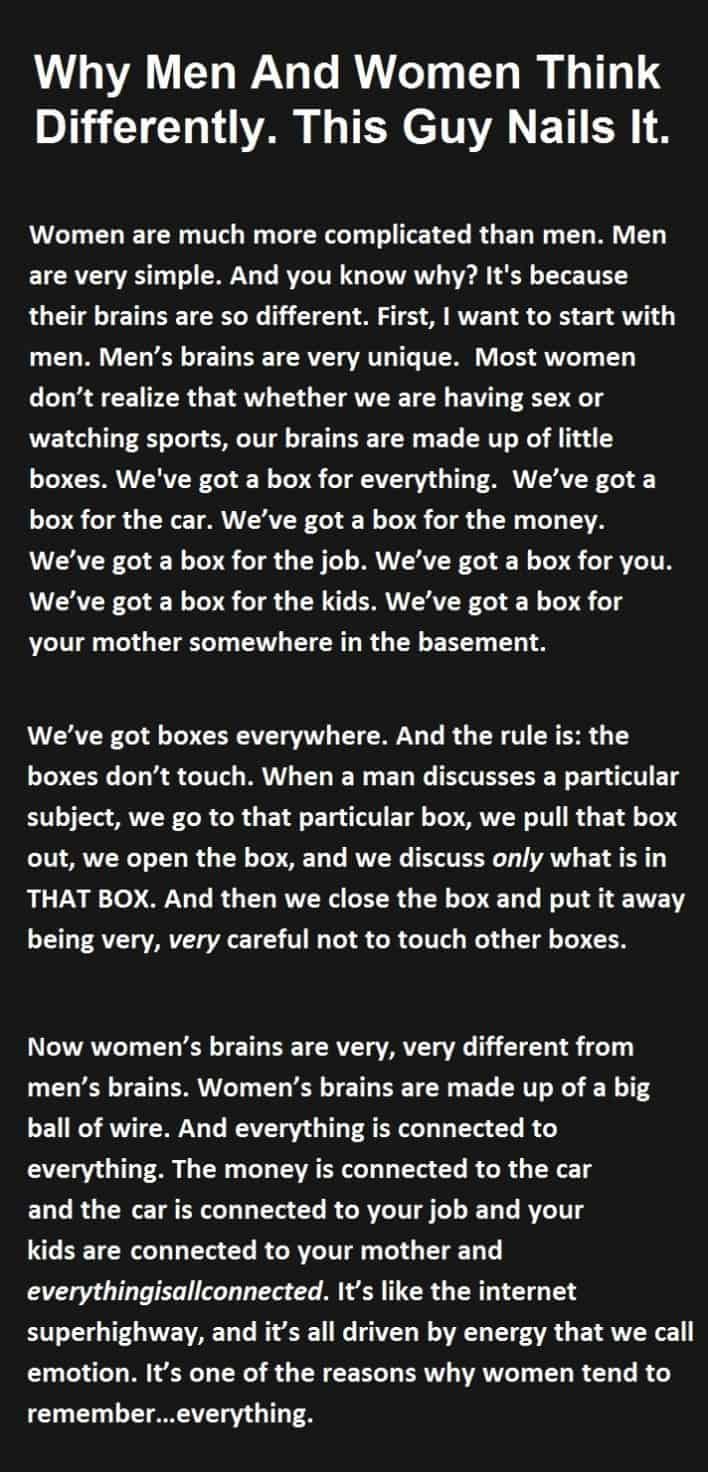 -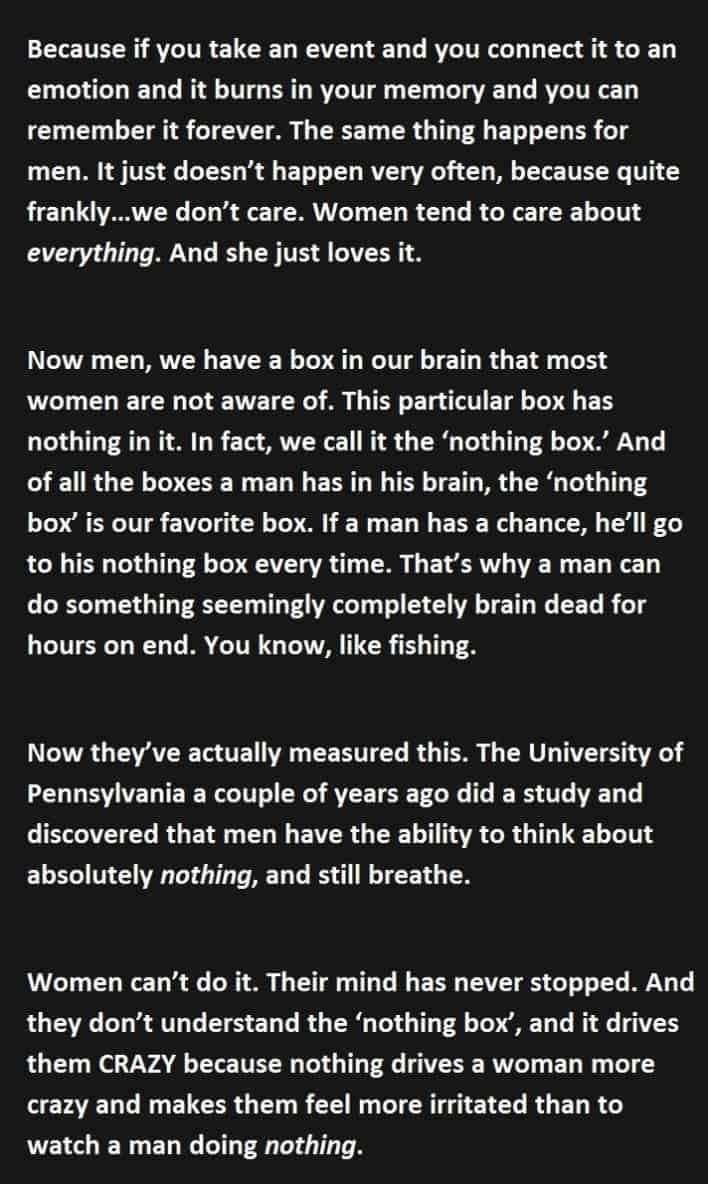 You can watch the man himself explain it all below.
Advertisement