-
Advertisement
This is a simple test designed by a Chinese website called Weibo. It has caught on and all the celebs are at it trying to work out if they pass the test.
The test is easy, you just offer your finger up to your chin and nose. If when touching your chin and nose, your finger also touches your lips then you pass the test. Example below.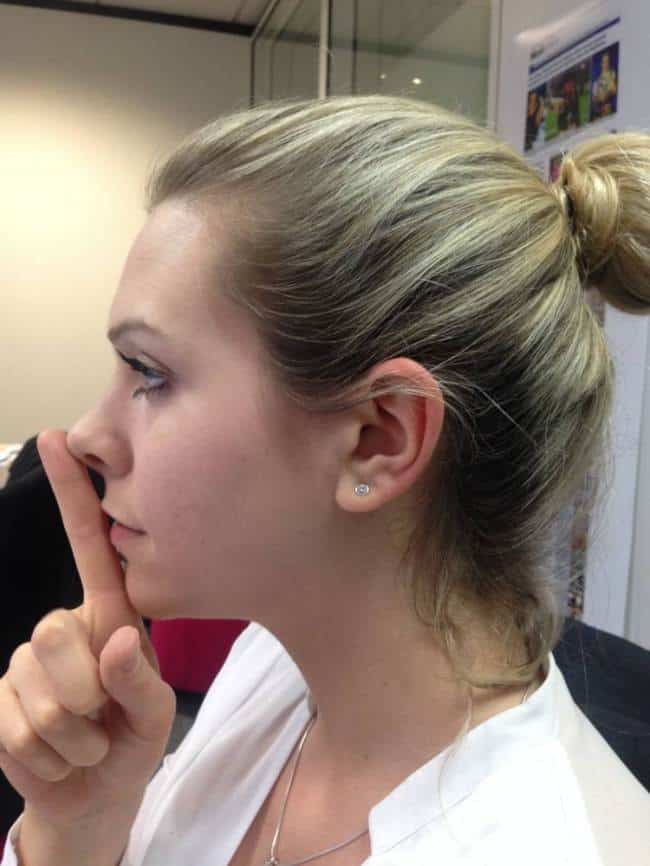 Advertisement
If your lips are not touching your finger when you do the test, apparently you are not good looking. As you can see in the picture below, when this girl offers her finger to her nose and chin, her lips are not touching. This "apparently" means she is not good looking.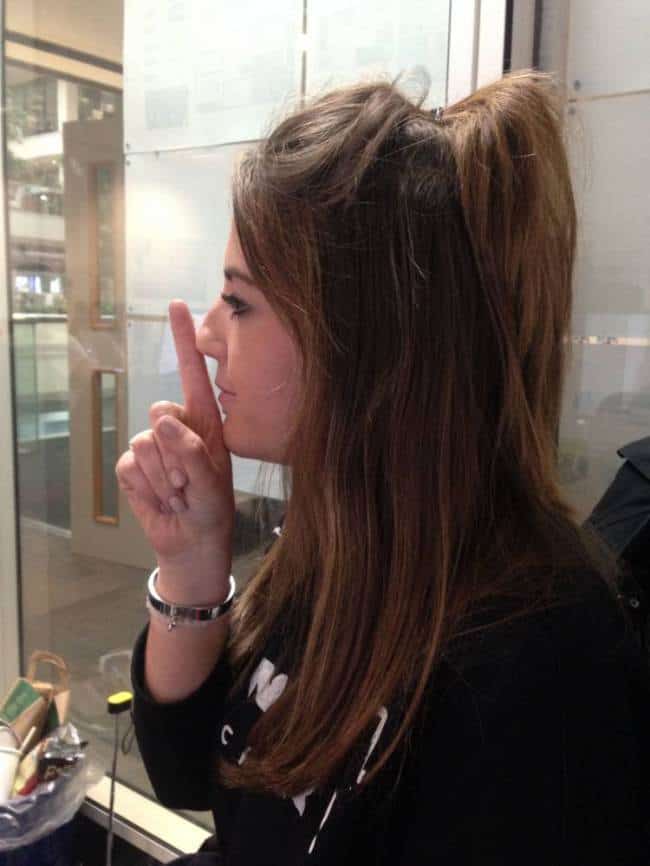 Advertisement
I am not sure if I would class this as an accurate test of beauty, however beauty has been linked to symmetry so there may be some truth to it. Either way the "Finger trap test" is trending all over social media with thousands of people posting pictures of themselves doing the test.
I think it is worth remembering that beauty is not as simple as a straight line between your nose, lips and chin. It is an mix of all your looks, personality and spirit.
-
Advertisement
Why not take a pic of yourself and post it to our Facebook page to let us know how you score 😉