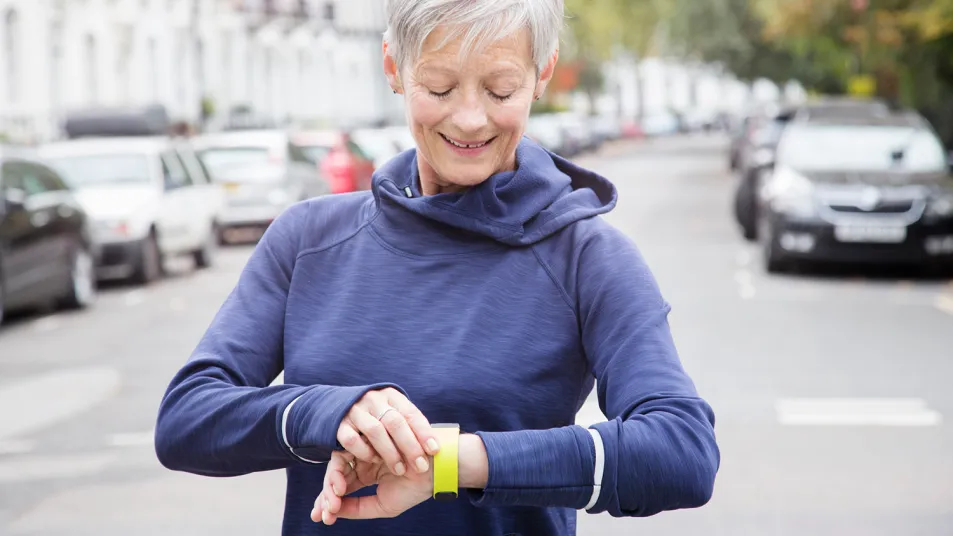 Source: Getty Images
Don't: Wear high necks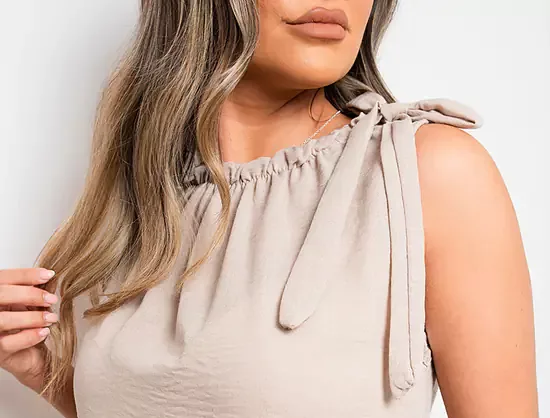 Source: Silkfred
High necklines involve using a lot more material to cover the large area of the bust, meaning it actually makes the bust look much larger and adds the illusion of more volume. However, this tip could potentially turn into a 'do' if you are looking for that sort of emphasised look within the bust area. This is all about preference but, if you are trying to avoid people noticing your chest, avoid this style at all costs!
Do: Wear open necklines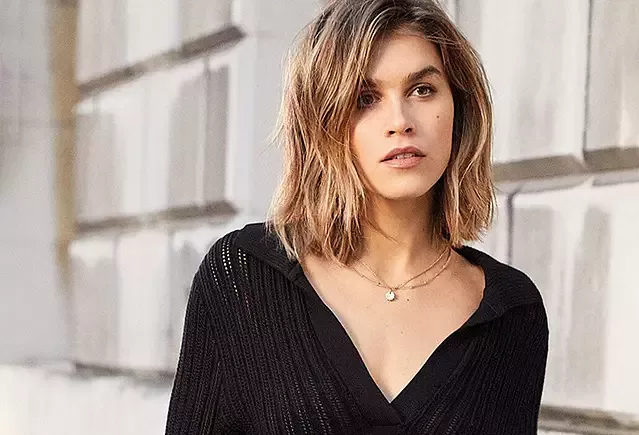 Source: John Lewis
Instead of wearing high necklines, try open necklines. These can include sweetheart or V-shape necklines and many more! Open necklines breaks up the space between your chest and allows for the torso to look more elongated. Not only this, it also makes your whole body look slimmer and gives the illusion of a more flattering outfit.
Don't: Wear chunky necklaces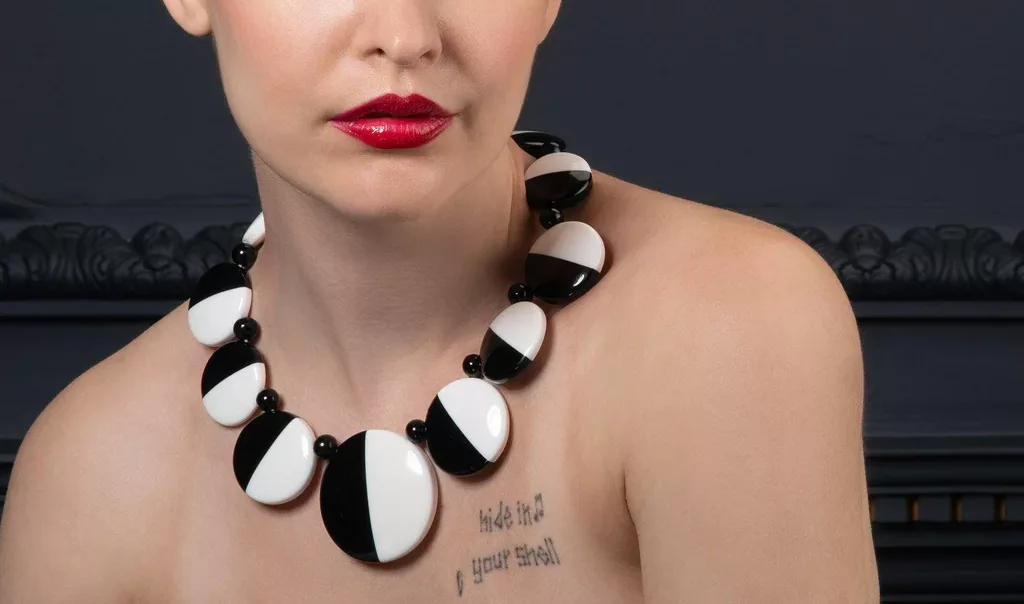 Source: Namana
Chunky necklaces are a beautiful option for when you are going to a special occasion to accessorise your outfit. However, they aren't if you have a fuller bust. Because the chunky jewellery is so bulky, it will only add more bulk to your chest – specifically the breast area. This, therefore, emphasises your breasts even more, causing peoples eyes to automatically go towards it.
Do: Wear minimalist necklaces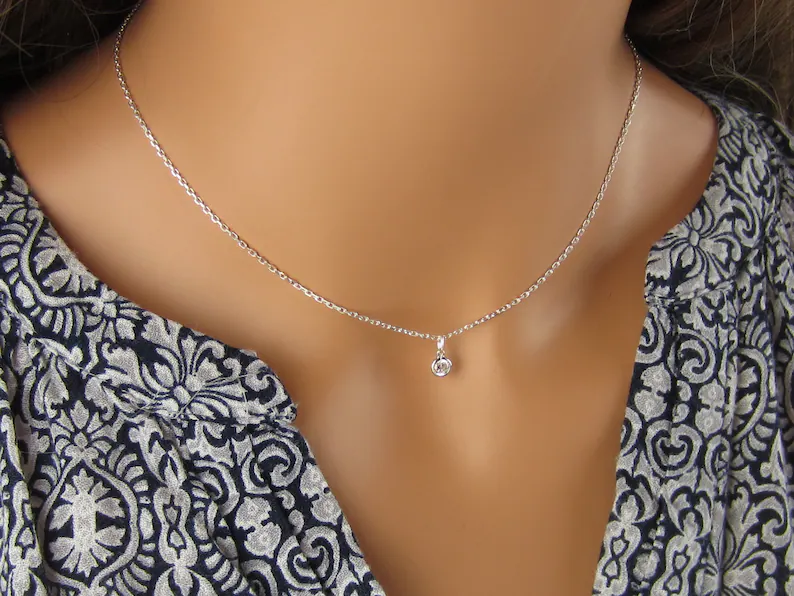 Source: Etsy
Instead of chunky necklaces, try wearing a dainty one, Minimalist necklaces that look light will make your bust seem lighter too! It draws attention away from the bust area without adding something huge and extravagant to replace it. Dainty jewellery is extremely popular at the moment so, if you want to keep up to date with the latest trends, try this one!
Don't: Wear long necklaces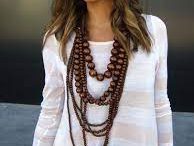 Source: Pinterest
Many people don't think about accessories when deciding on how to dress, however sometimes your jewellery can either make or break your outfit. If you have a bigger bust, then long necklaces will for sure break your outfit. A lot of people wear chunky long necklaces to cover their bigger bust; however, this is not helpful as it actually only emphasises the size of them more!
Do: Wear sunglasses and watches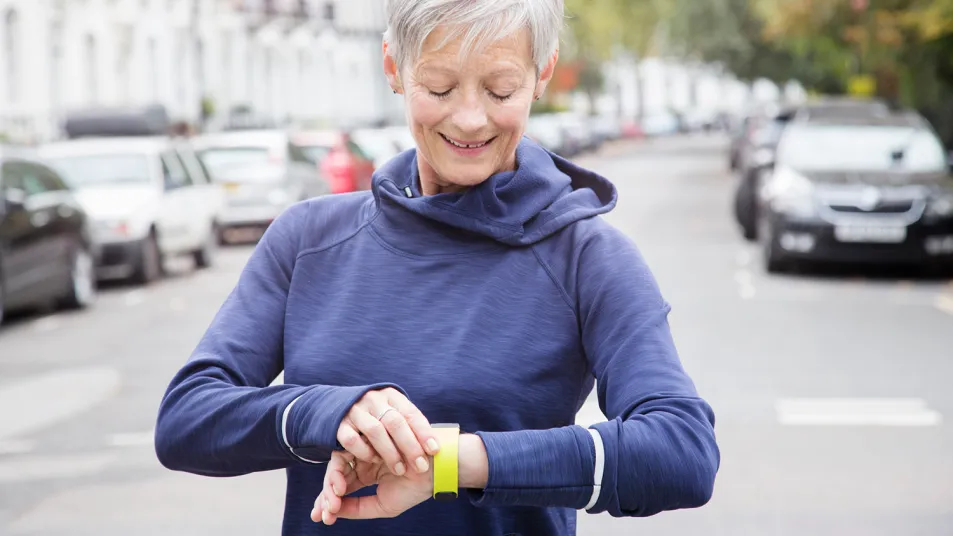 Source: Getty Images
Wearing accessories other than jewellery, like watches and sunglasses, can not only enhance the look of your outfit, but also take the eyes away from the chest area. Take wearing a watch for example, wearing a watch distracts the eye from the chest area, and actually takes it to a slimmer part of the body – your wrist! Therefore, wearing other accessories is perfect for when you want to hide away that larger bust.
Don't: Wear spaghetti strap tops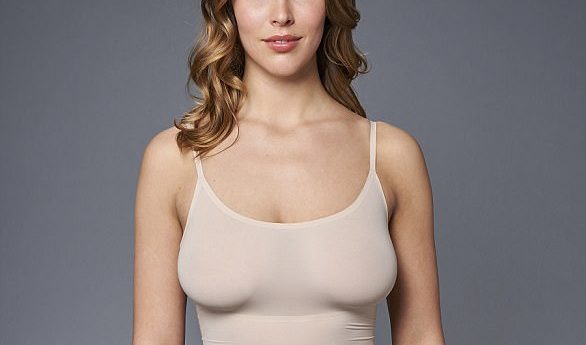 Source: The Daily Mail
Spaghetti strap tops are not ideal for women with a bigger bust as the straps are too thin in comparison. This, therefore, draws attention to the area, instead of hiding it. Not only this, but you often have to wear a strapless bra with these types of tops, which offer very little support. Again, this depends on what you want out of the outfit, if you want to show off your bust and emphasise it more then this is perfect!
Do: Wear wide strap tops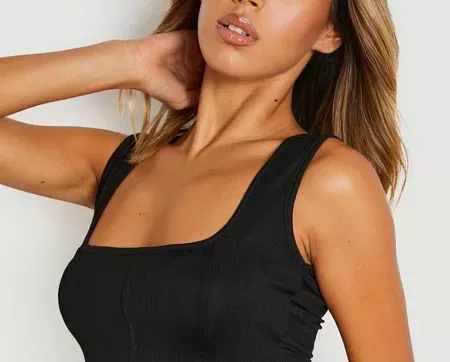 Source: Boohoo
The wider the strap, the more flattering the top will look. A spaghetti strap makes the top looks disproportionate up against the larger bust. However, if you have wider straps and a wider neck line, then the top will look more appropriate and proportionate for the breasts. This is great option for those hot summery days when you can't wear a long-sleeve top, but don't want to wear those spaghetti straps.
Don't: Wear tops with lots of detail
Source: Styles At Life
Tops with ruffles and intricate detailing can be beautiful, however for those of you with a bigger bust – you may struggle to find one that flatters you! This is because they add more volume and attention to the chest area, making it harder for peoples eyes to not directly go there. There are other options, however, that are perfect for our larger breast ladies.
Do: Wear minimal-detailed tops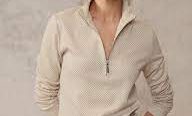 Source: Mint Velvet
Instead of detailed tops, you can opt for neutral tops with minimal detailing. This helps to minimise and de-emphasise the largeness of the bust. Are you scared you will look boring in just a plain top? Don't worry! You can style these up by adding some beautiful jewellery, wearing some fancy pants (maybe with a design on them!), and then put on your favourite heels!
Do wear: a supportive bra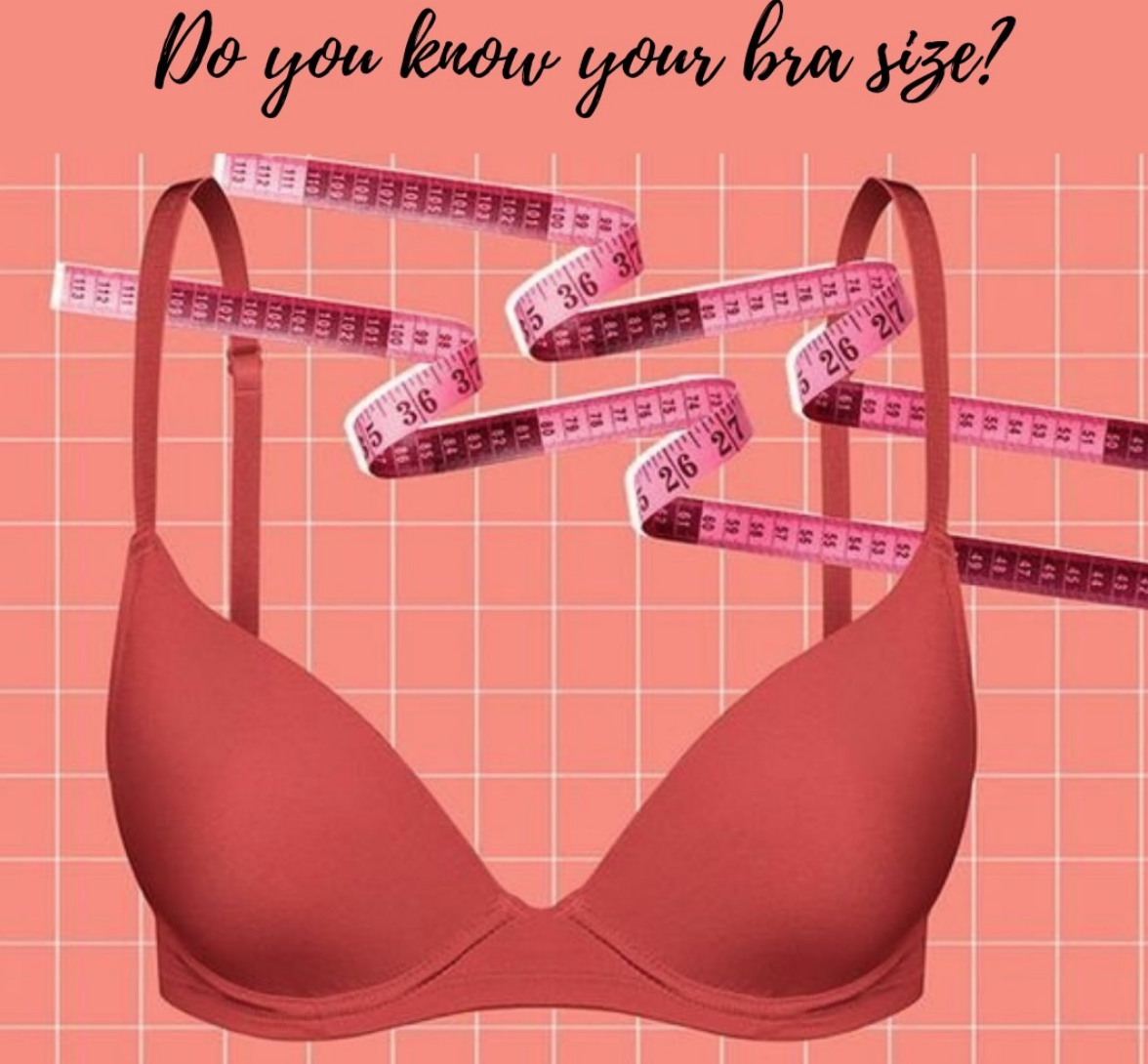 Credit: @episcopink via Instagram
Easily the most important part of your wardrobe, a supportive, well-fitting bra keeps you comfortable and helps your clothes look their best. As bust size can change, particularly after weight gain or loss, pregnancy, or the menopause, it's important to get professionally fitted regularly. Then, once you know your size, try on a variety of styles and brands to discover what works best for you.
Don't wear: voluminous tops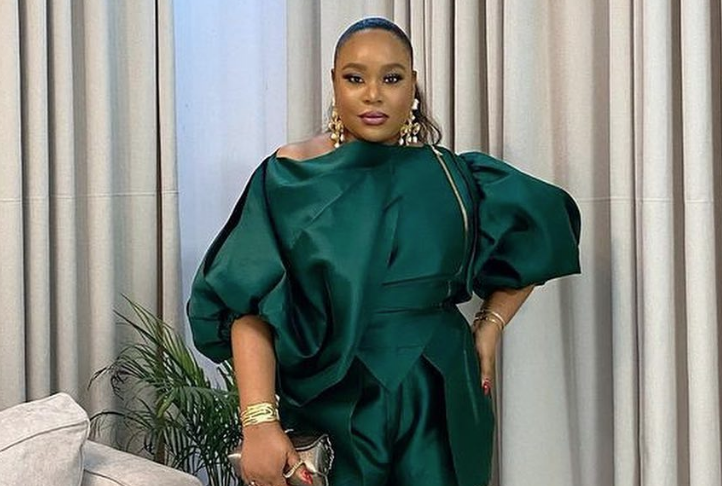 Credit: @stylevitae via Instagram
Even if they're made from thin fabrics, voluminous tops are rarely flattering for women with larger breasts. They have an unfortunate tendency to add volume to the figure, making the wearer appear larger than she is – and not just in terms of bust size. If you find yourself drawn to a baggy top, consider adding a belt to provide waist definition.
Do wear: vertical stripes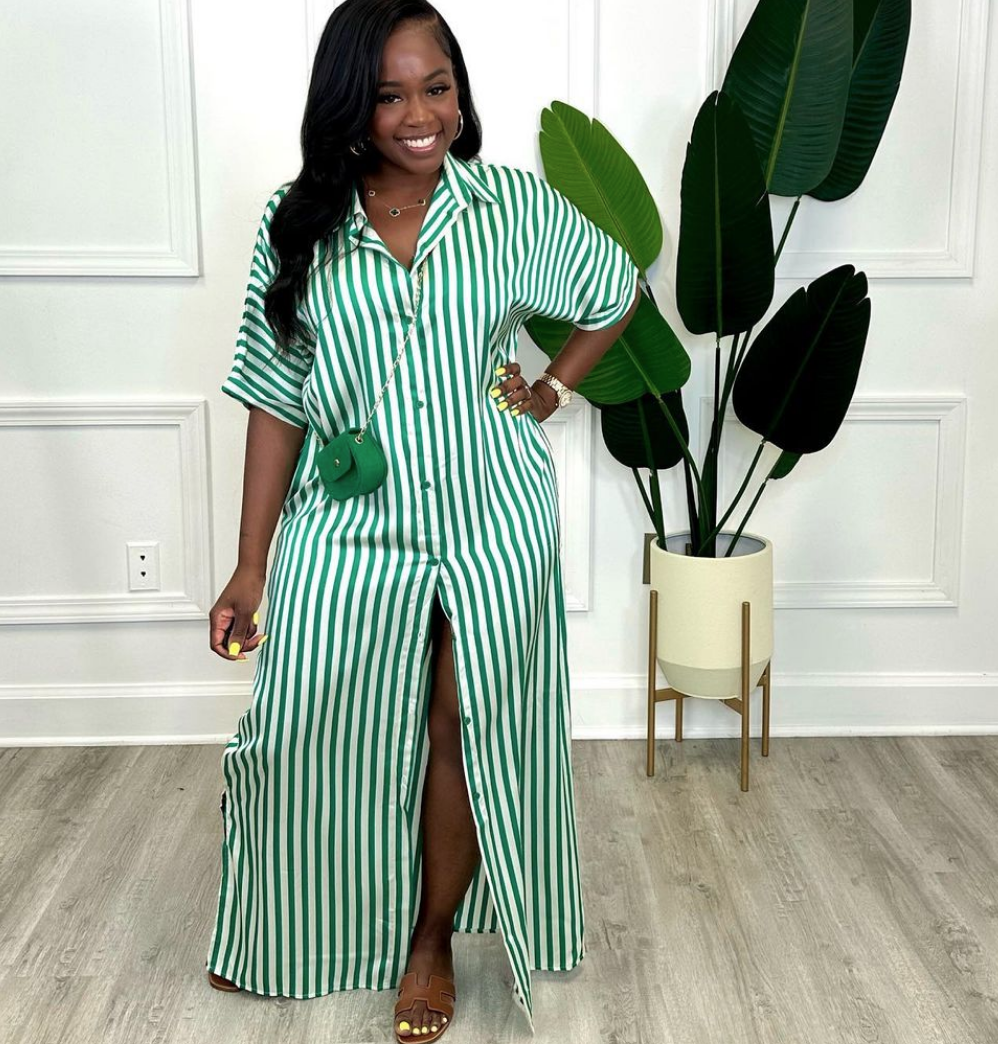 Credit: @klosetaddict via Instagram
Given their tendency to widen the body, you probably already approach horizontal stripes with caution – but have you ever considered vertical stripes? They draw the eye up and down the length of the body, which creates a pleasingly slimming effect. Just be careful to choose garments that aren't too tight as these may stretch out over the chest, producing a wavy effect.
Don't wear: short, boxy tops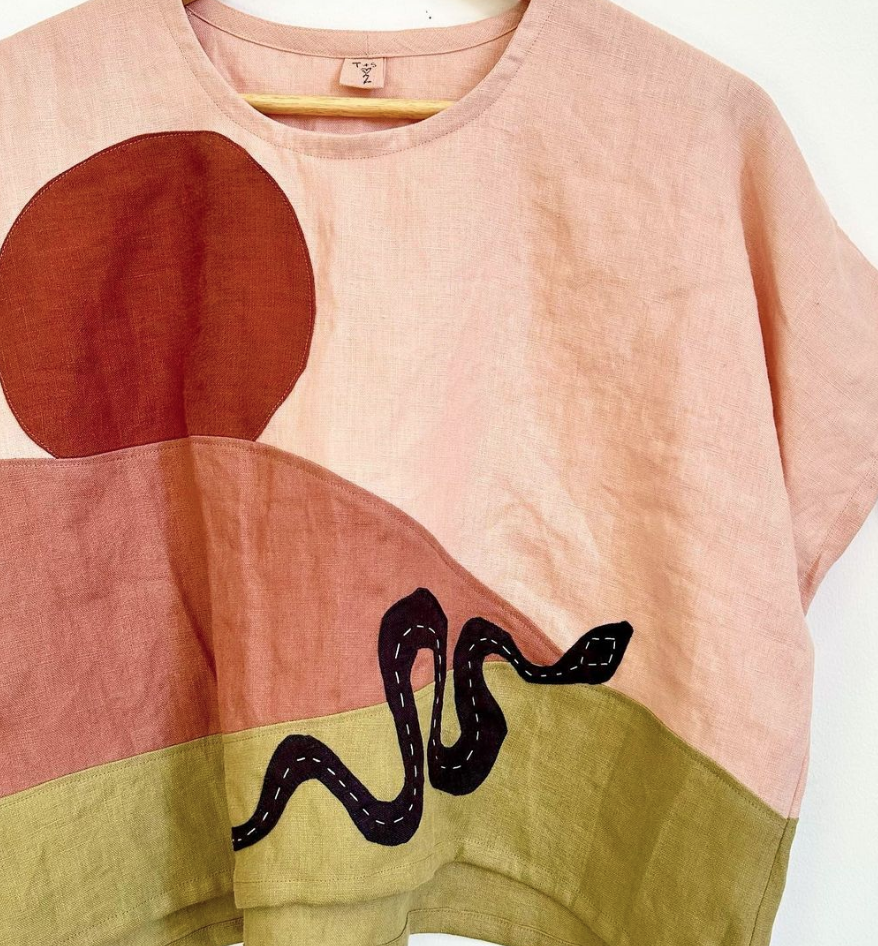 Credit: @threadandsprout via Instagram
A short, boxy top, even if it's relatively fitted, is not flattering on many larger busted figures. This is because, no matter how beautifully designed, this type of garment tends to exaggerate any top-heaviness. It also shortens the torso, and turns the upper body into a shapeless structure without any real definition.
Do wear: co-ords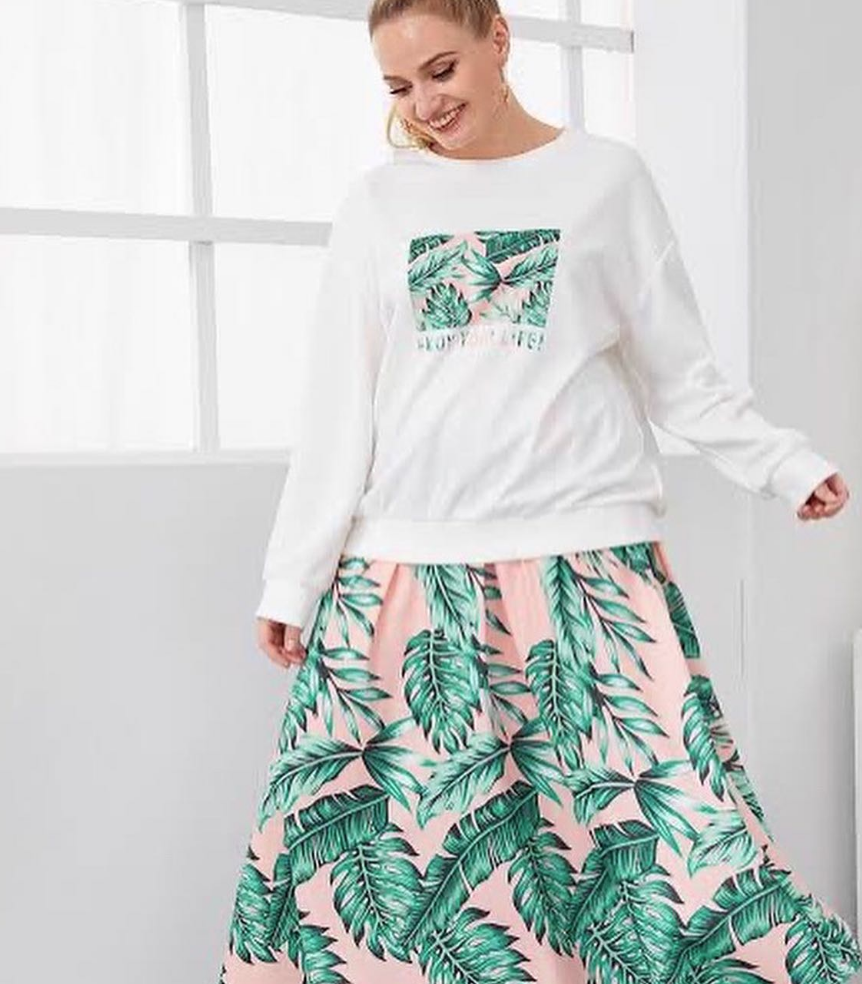 Credit: @the.frugal.sisters via Instagram
If you've ever agonized over finding a dress or jumpsuit that fits as well on the top half as it does on the bottom half, a co-ord could solve your problem. This fashion industry favorite has the distinct advantage of allowing the wearer to pick a top half in one size and a bottom half in another, and still achieve a coordinated overall look.
Don't wear: turtlenecks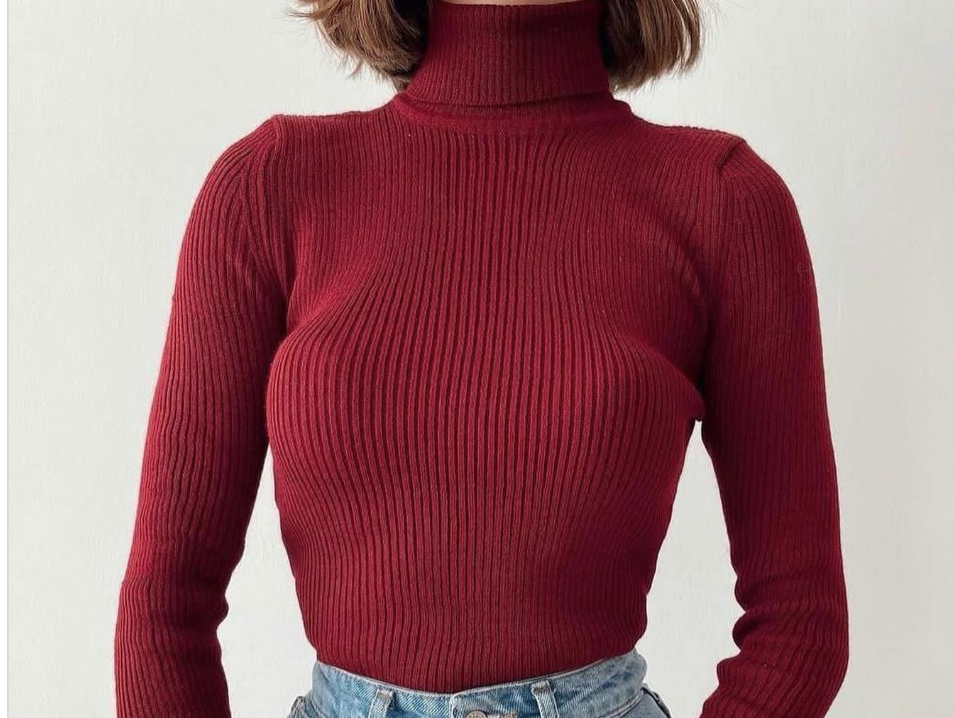 Credit: @shipshop.lb via Instagram
They may be cozy and comfy but turtlenecks are another item to approach with caution as the high neck tends to accentuate a larger bust. That said, if you're keen, choose one made from a thinner fabric and consider pairing it with a fit and flare skirt as this will help balance out your top half. Once again, a belt can add useful definition.
Do wear: peplums
Credit: @aaraya_label via Instagram
If you've dismissed peplums for fear that they'll emphasize your bust, think again. Whether it's a top or a dress, a well-fitting peplum can actually help balance out your proportions. For the most flattering effect, choose a piece where the peplum starts relatively low down.
Don't wear: double-breasted jackets or coats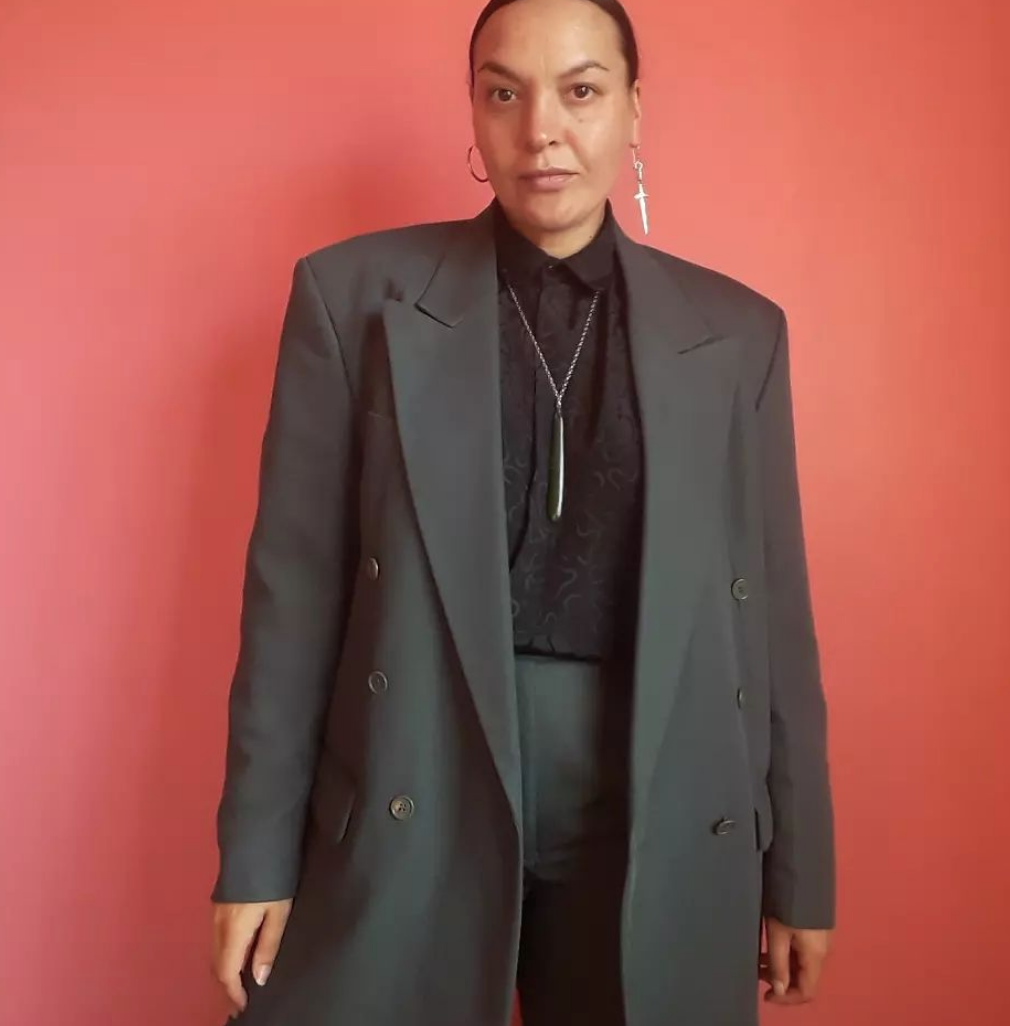 Credit: @vintagestylistsown via Instagram
They may be very elegant but the sheer volume of fabric in a double-breasted jacket or coat doesn't have a slimming effect on the wearer. Double-breasted pieces can also feel more constricting, and so less comfortable, to wear. On the other hand, a single-breasted jacket or coat won't add width or bulk to your shape, and usually offers a more comfortable fit.
Do wear: v-necked tops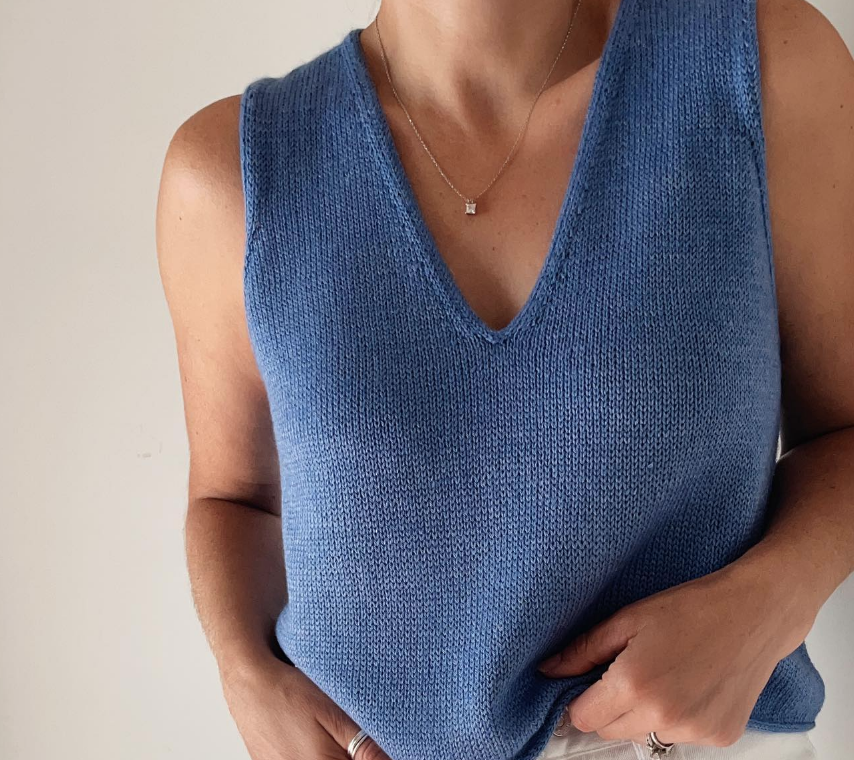 Credit: @caidree via Instagram
A v-necked top, especially if it's a wide v, is great choice for most women with bigger busts. It helps elongate the upper torso in a way that's very flattering for most people. What's more, there's no need to assume this requires a very deep v-neck; you can achieve this effect with even a relatively modest v that doesn't show too much flesh.
Do wear: unfussy layering pieces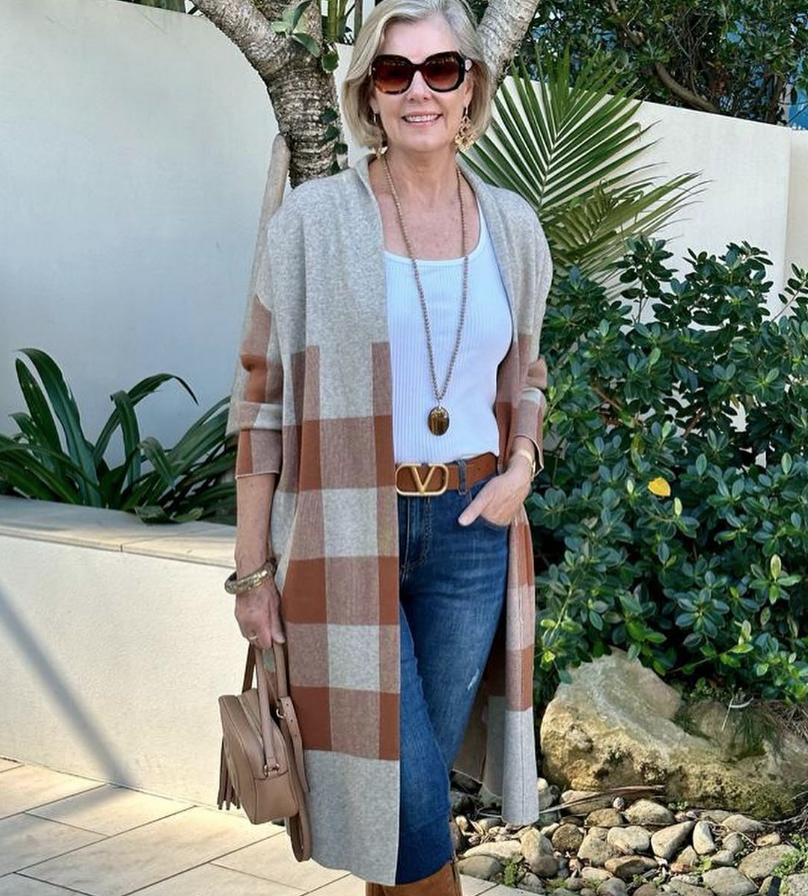 Credit: @thiswiththis via Instagram
When it comes to layering up and keeping warm, choosing unfussy pieces can help keep your silhouette fluid and shapely. For example, opting for a long cardigan in a fabric such as merino or a silk-mix will ensure the piece has a nice drape that works with your bust rather than against it.
Don't wear: ruffles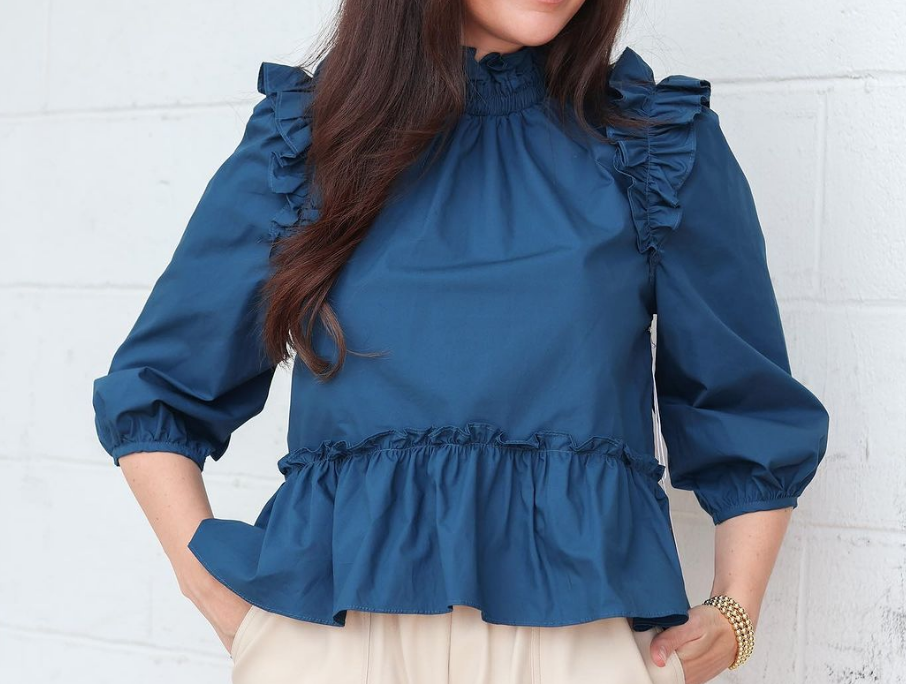 Credit: @tulipsinlittlerock via Instagram
You may be tempted but bear in mind that even the prettiest ruffles will add bulk and volume. And, if those ruffles are anywhere near your bust, they may make you look a couple of cup sizes bigger. Fair play if that doesn't bother you but, if it does, keep ruffles for your lower half.
Do wear: wrap dresses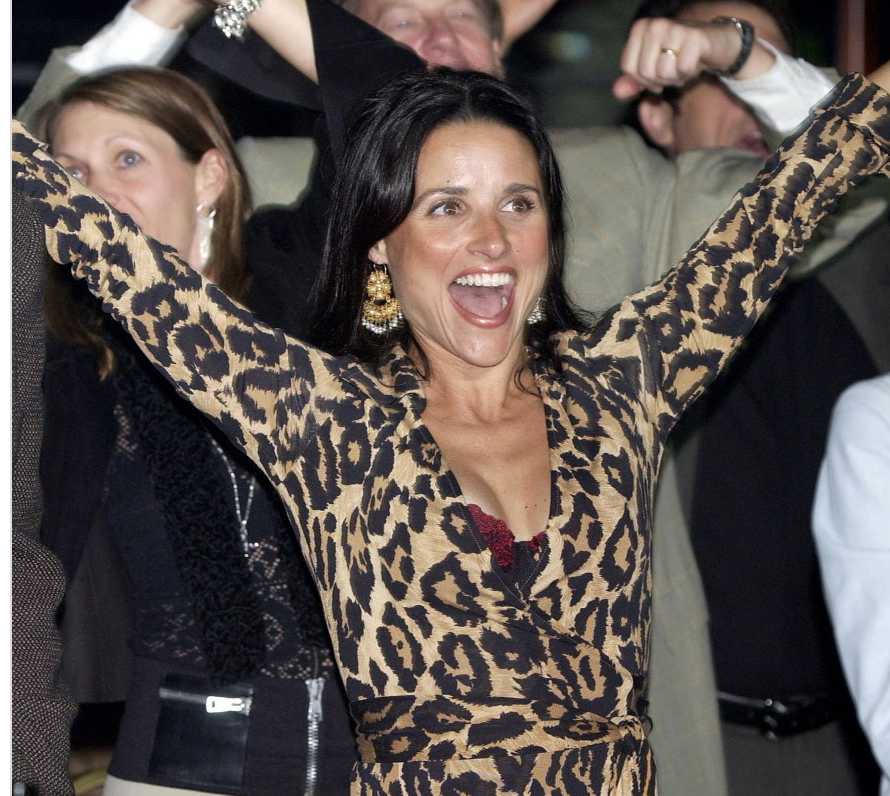 Credit: @officialljld via Instagram
Whether it's a classic Diane von Furstenberg or a chain store equivalent, a good wrap dress is a godsend to women of almost any shape and size. However, it can be particularly flattering for anyone with a larger bust. The v-neckline elongates the neck and décolletage, while the waist tie emphasizes the waist, taking attention away from the breasts.
Do wear: bodysuits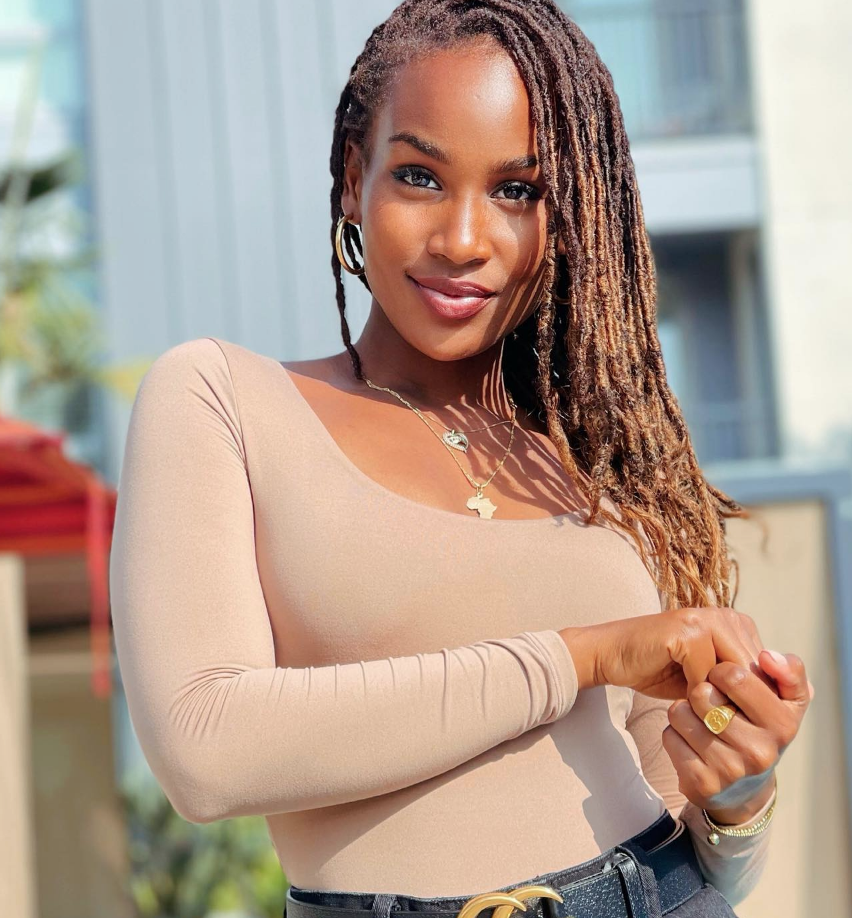 Credit: @iamkoiofficial via Instagram
If big boobs mean that you worry about your top coming untucked, a bodysuit could provide the ideal solution. Provided you choose one that's long enough in the torso to ensure that you're comfortable and that your boobs aren't flattened, you can go about your day (or evening) without further concern.
Do wear: waist-cinching dresses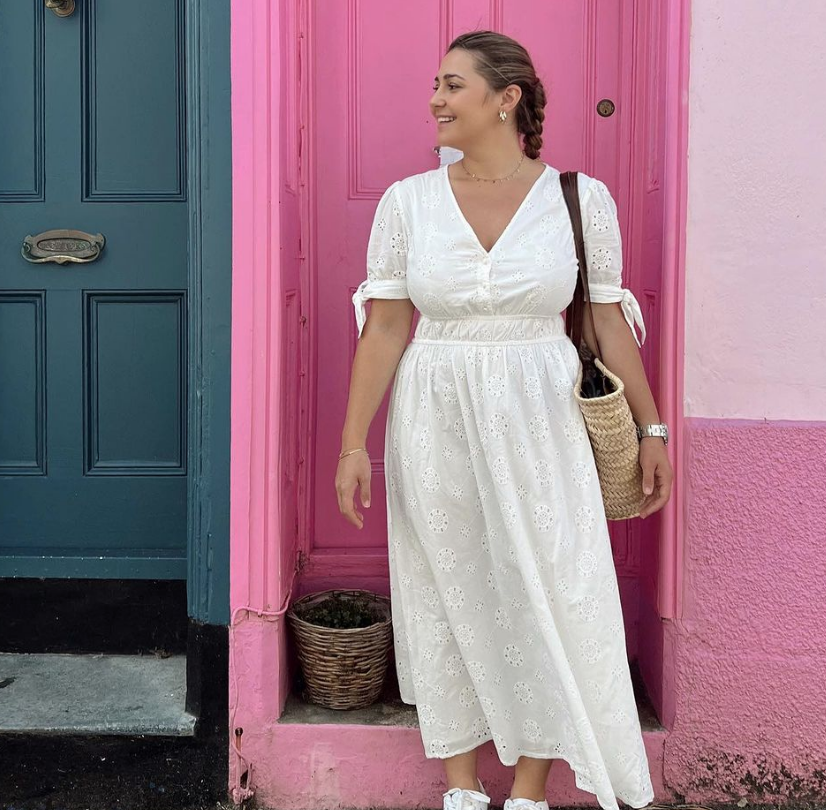 Credit: @hey.thecloset via Instagram
Whatever the style or length of dress, if it cinches in at the waist. there's a good chance it's going to flatter someone with a bigger bust. This doesn't necessarily mean that the dress has to have a tie or belt. Instead, it just needs to define the waist in some way – perhaps because of how the dress is cut.
Don't wear: wide belts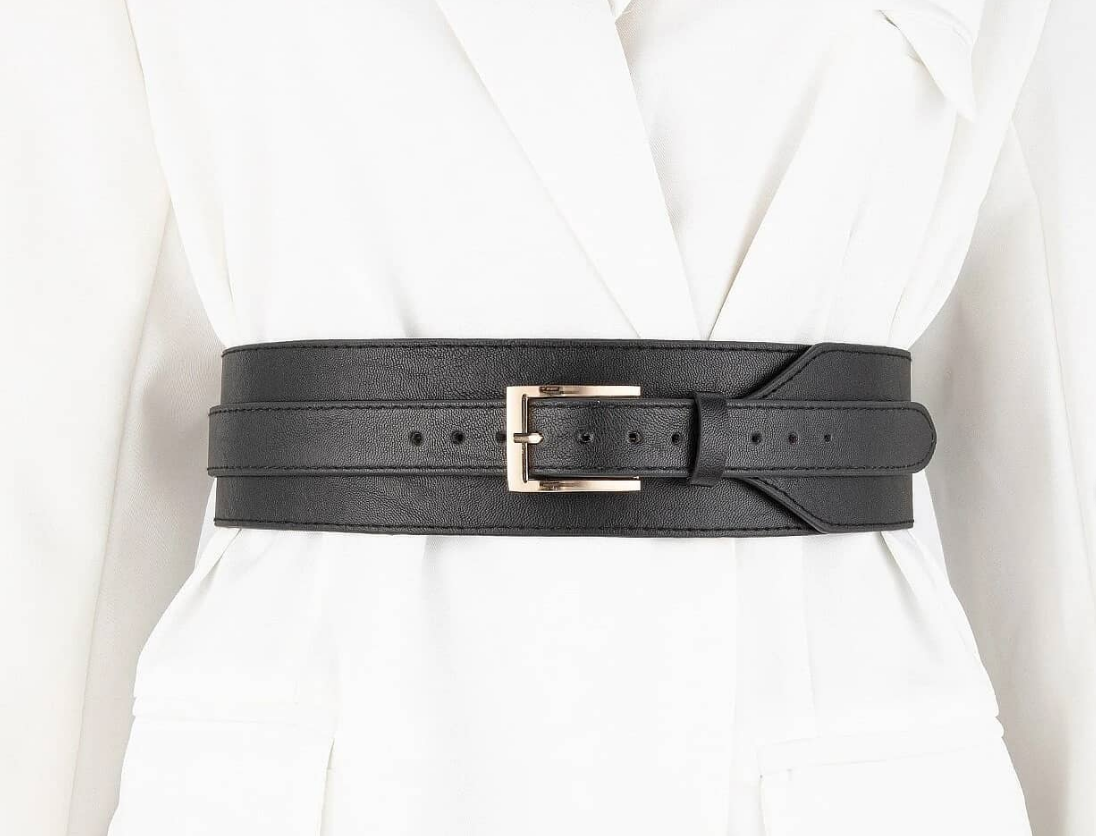 Credit: @beautyofferz via Instagram
Although a narrow belt can provide flattering figure definition, choose too-wide a belt and you risk taking up all the space between the bust and the waist. This is particularly relevant for smaller women or those with a shorter torso, with a result that is likely to emphasize the bust.
Do wear: simple sleeves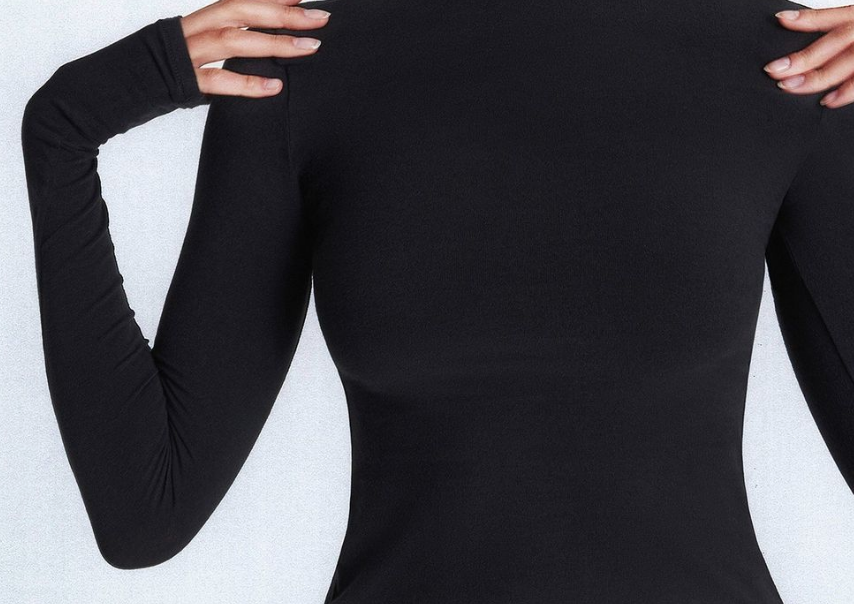 Credit: @skims via Instagram
Puffed, ruffled or overly-detailed sleeves can add extra volume to the upper body. Conversely, choosing a simple, relatively fitted sleeve helps draw a distinction between the arms and the body. If, however, you yearn for a more decorative sleeve, why not opt for one with detailing around the cuff?
Do wear: belted tops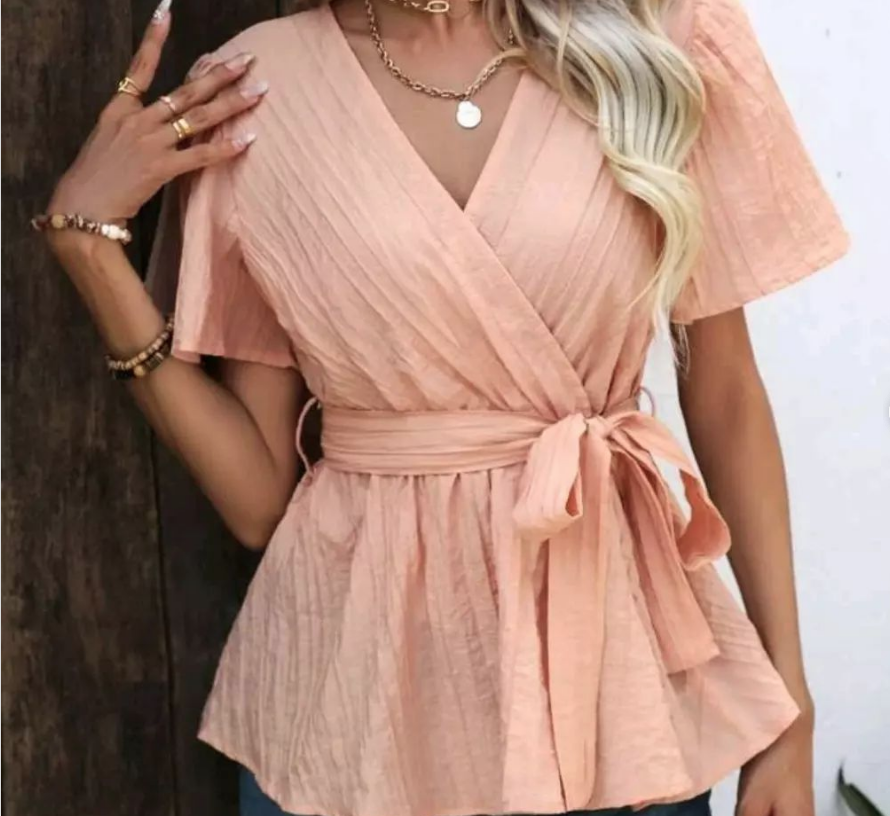 Credit: @elegence_look via Instagram
It might seem counter-intuitive given what's already been said about wide belts but, if you choose the right belted top, it can define your waist and break up your silhouette in a very flattering way. This helps draw the eye away from your breasts and ensures that you look neither top-heavy nor bottom-heavy.
Do wear: something that creates a vertical line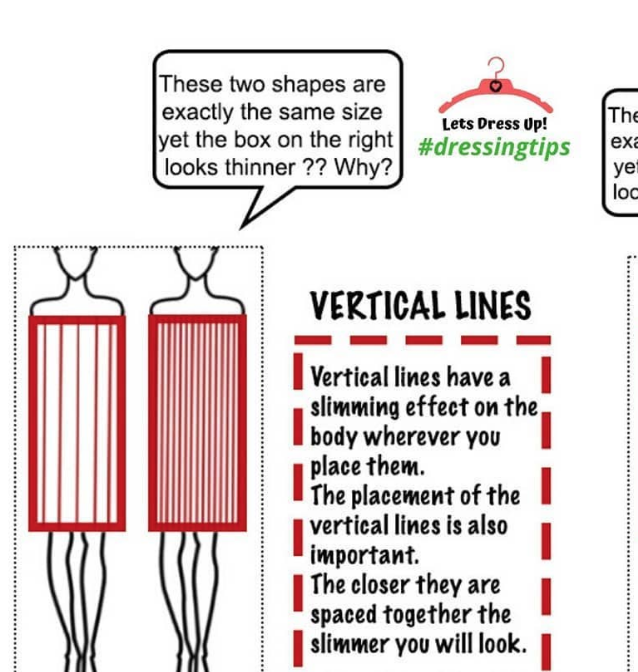 Credit: @letsdressup.in via Instagram
It's not only stripes that can create a flattering vertical line. Almost anything that draws attention downwards and away from the bust can achieve the same effect, making you appear taller and slimmer. For instance, try a long necklace or a long, loose, unbuttoned (or buttonless) jacket.
Do wear: dresses with adjustable straps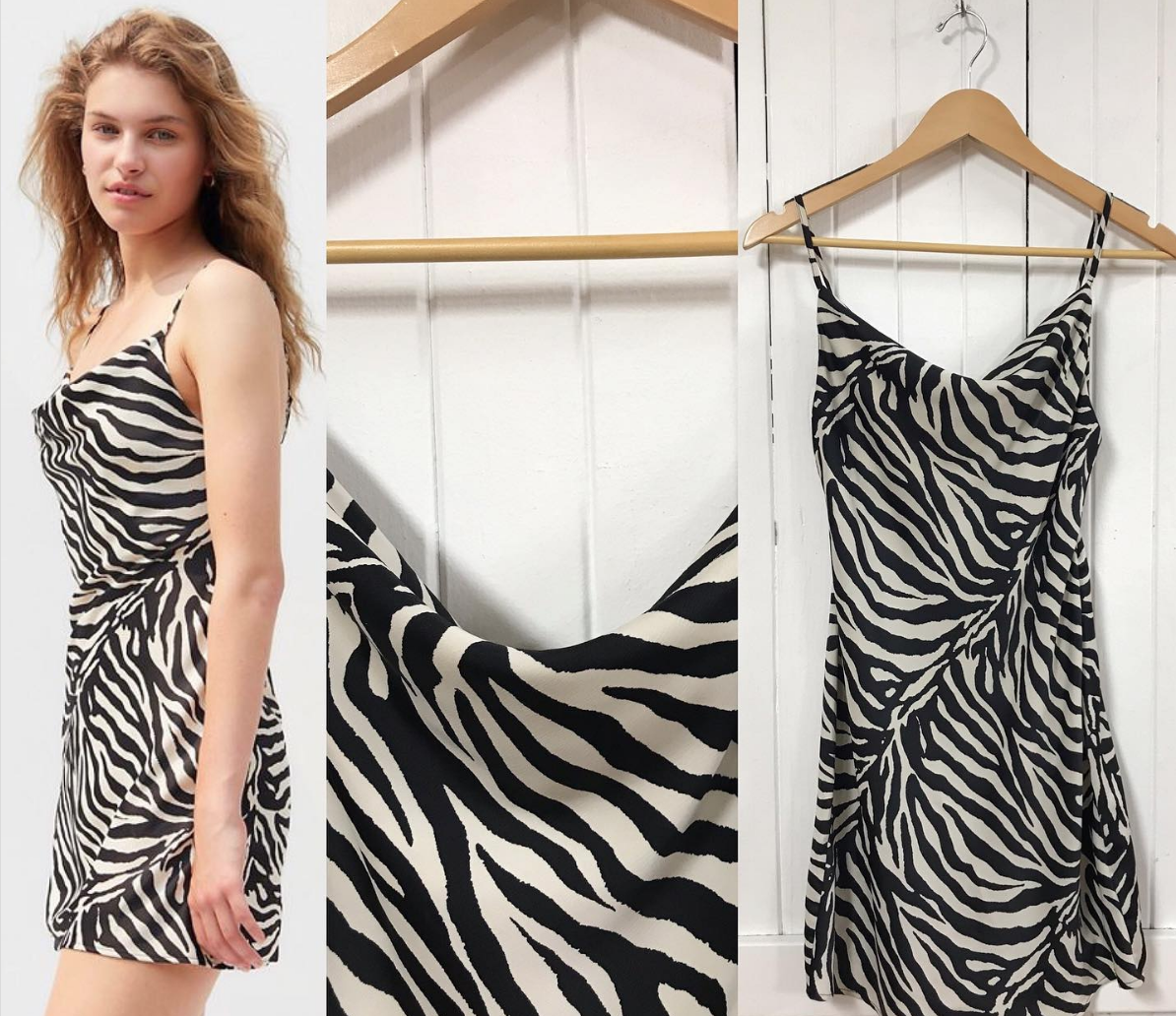 Credit: @blackandbrownsj via Instagram
A dress with an adjustable strap can be perfect for someone with a larger cup size. And so much the better if you can find a dress with adjustable straps that also has a draped neckline. Cowl necks, especially in silk or satin-type materials, are ideal, and the adjustable nature makes them so versatile across different body shapes.
Do wear: ruched button-downs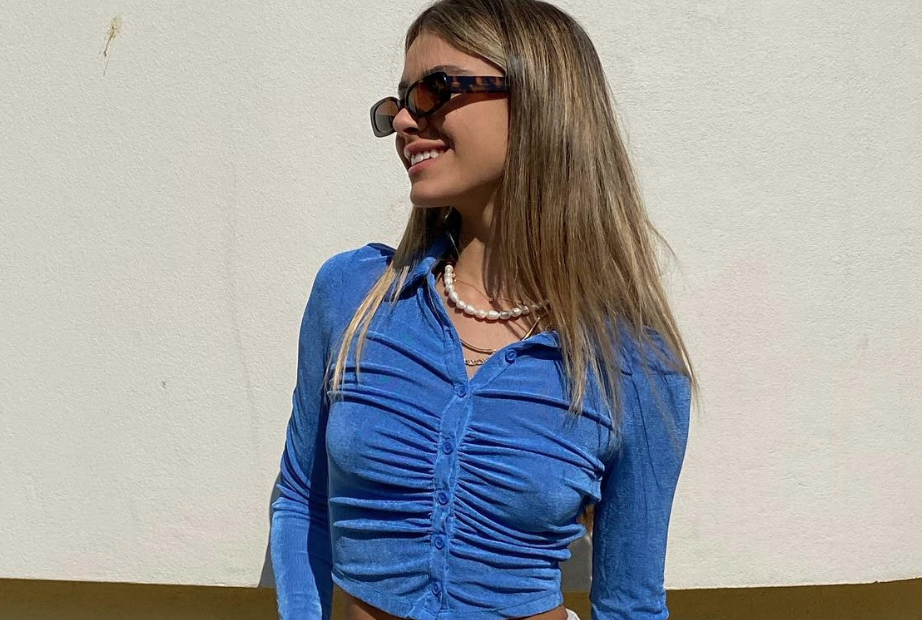 Credit: @glassons via Instagram
If you've consigned button-down shirts to the "not for me" category, you might like to reconsider – at least as far as a ruched version goes. Ruched fabric not only makes the fastenings more forgiving for the larger chest but actually ensures that any pulling of the material appears totally intentional.
Don't wear: crew necks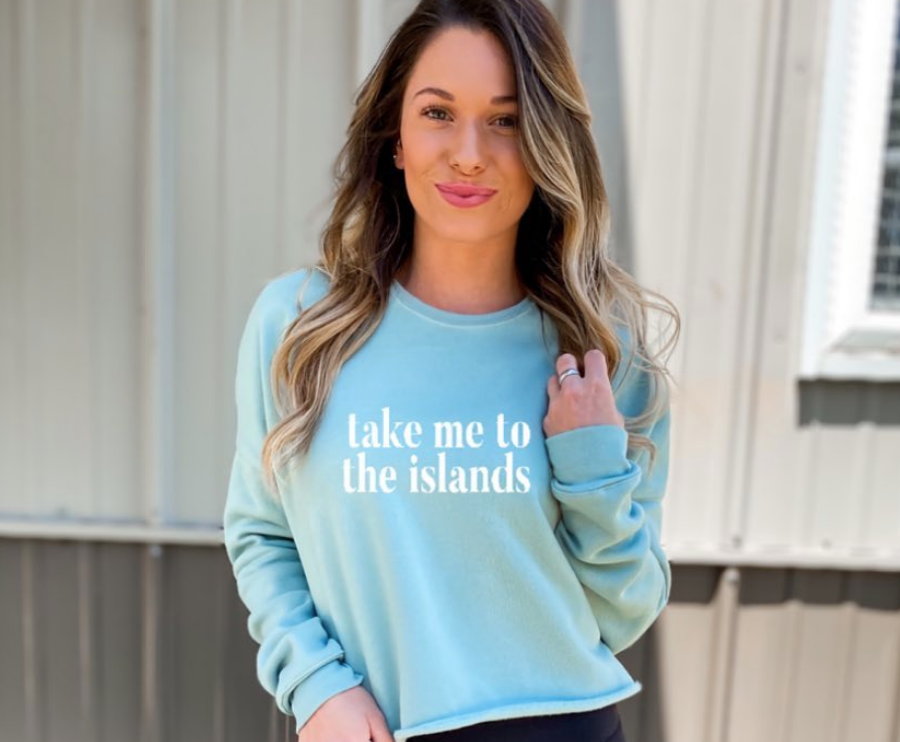 Credit: @mistakesonthelake_ via Instagram
It might not have as high a neckline as a turtleneck but a crew neck top is still a tricky option if you have a larger bust. By not exposing any of the decolletage, a crew neck cuts the wearer off at a relatively unflattering point and draws the eye to the chest. If this bothers you, it's probably best to choose a different top.
Do wear: smocked tops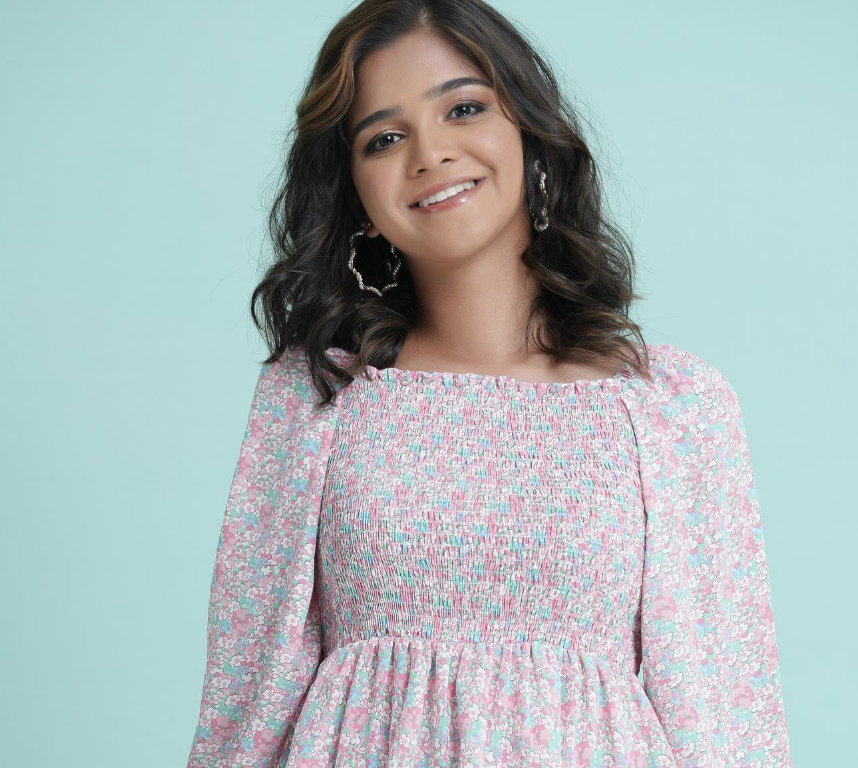 Credit: @dandelion_colombo via Instagram
Wait, what? Yes – you read that right: the smocked top can work well for the bigger bust. Provided the top fits well, the ruching distracts the eye while also providing supreme comfort for the wearer. As a result, a smocked top is the perfect choice for those days of the month when your breasts feel bigger or more uncomfortable.
Do wear: an oversized blazer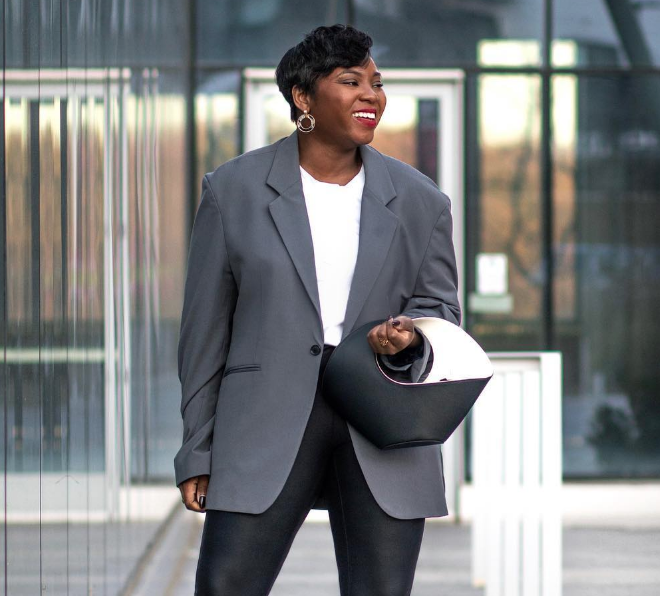 Credit: @styledbykemi via Instagram
Finding a jacket that fits both the waist and the bust can be very difficult, especially if you're a true hourglass. Luckily, the trend for the oversized blazer is the perfect solution. Forget any need for tailoring; all you need to do is concentrate on picking your perfect color, material and style.
Do wear: silk or satin
Credit: @paolo_sebastian via Instagram
Silk or satin is the perfect option if you want something that fits your body without constraining it. Just make sure you choose something that fits well – if in doubt, go up a size – as this will ensure you maximize the benefit of the material's drape and sheen.
Don't wear: oversized collars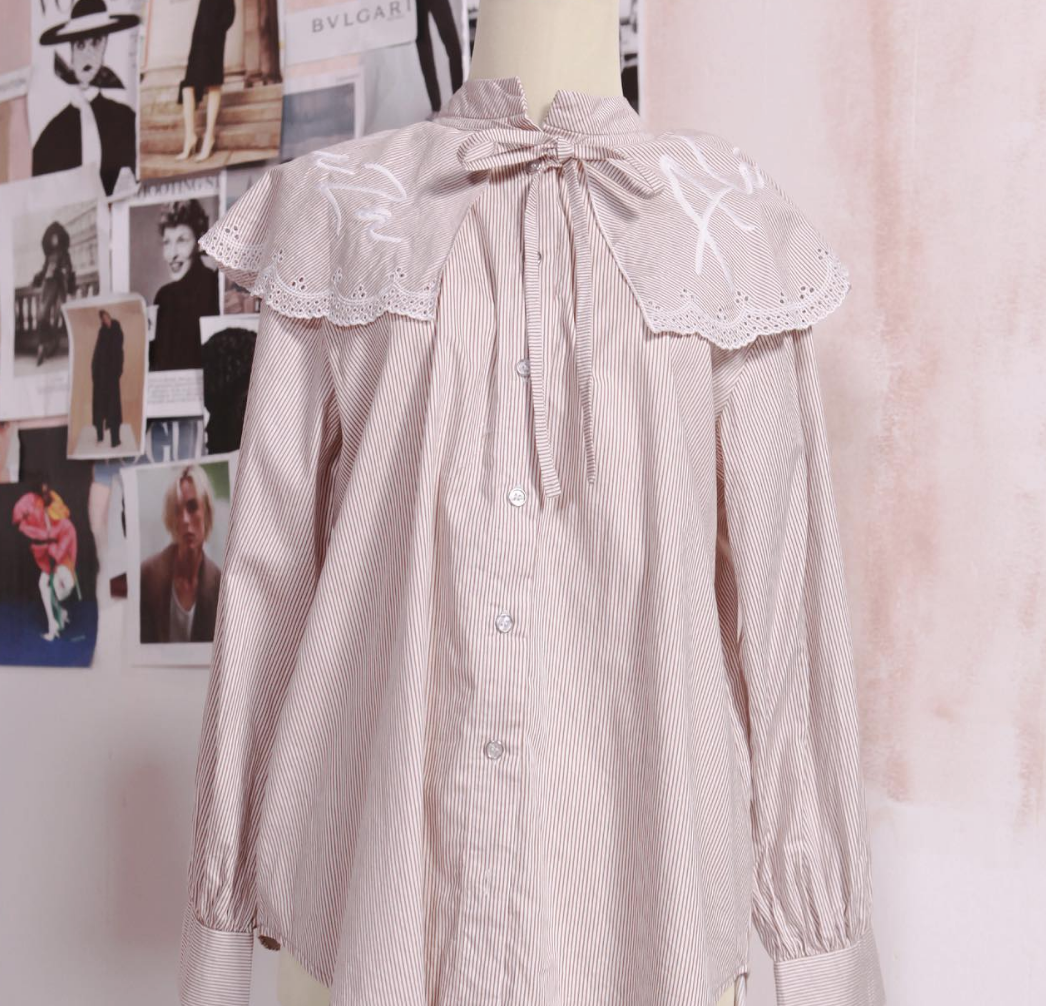 Credit: @alezalabel via Instagram
A fashionista favorite, oversized collars can prove tricky to pull off regardless of body shape and size. However, if you have larger breasts and, in particular, if you have larger breasts on a petite frame, you risk an oversized collar adding too much additional volume to your chest area.
Do wear: a relaxed jumpsuit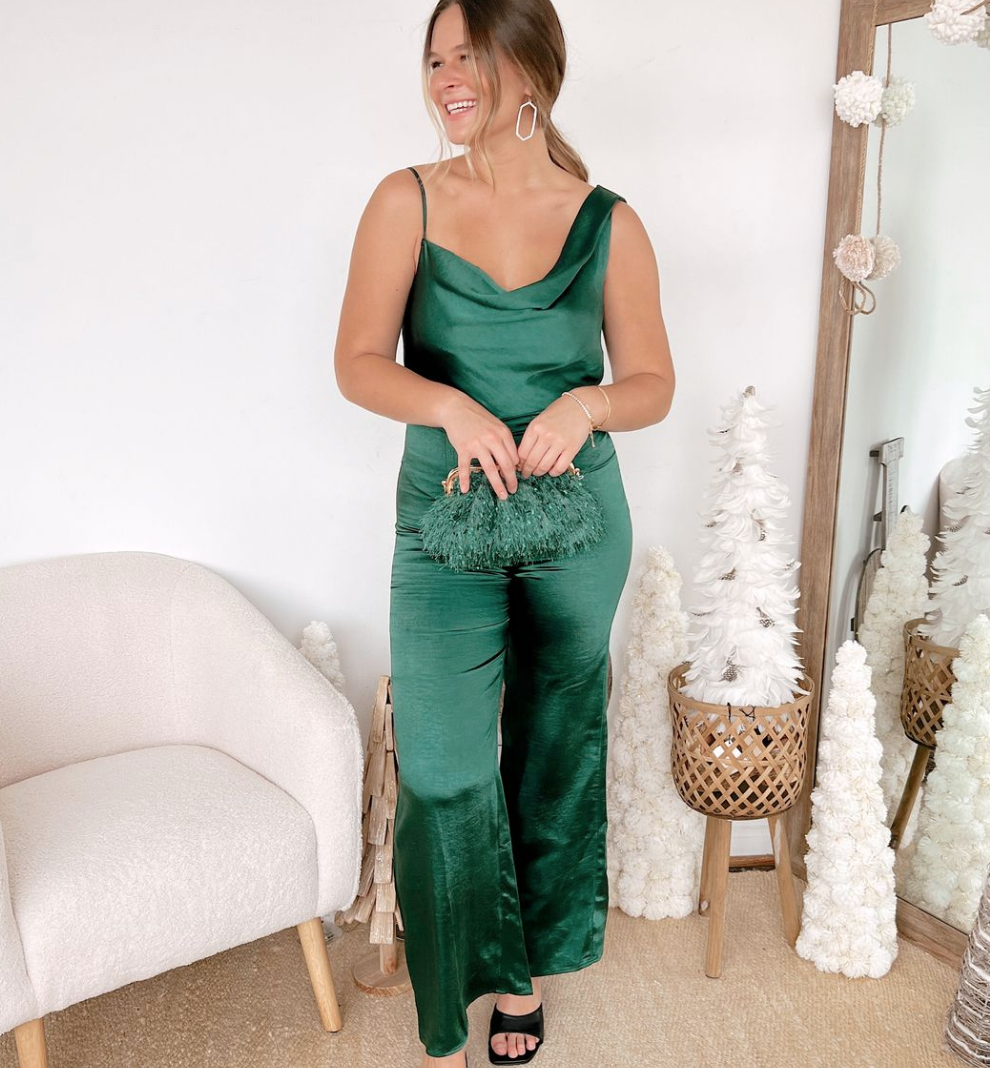 Credit: @shopthepinkturtlestore via Instagram
Finding a suitable jumpsuit might be a struggle if your top half is a different dress size from your lower half. However, a relaxed jumpsuit can circumvent these issues while also providing you with a stylish and comfortable outfit. Look for jumpsuits with v or cowl-neck tops or even a one-shoulder asymmetric design.
Do wear: the French tuck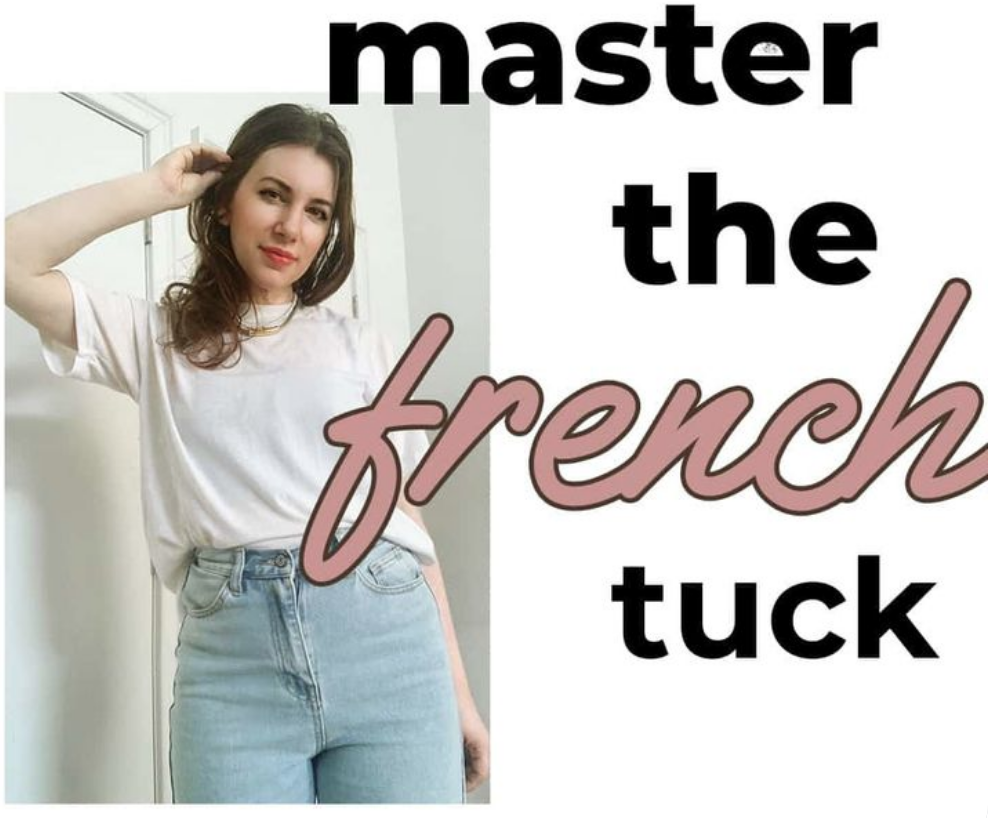 Credit: @gabriellearruda.com via Instagram
Another fashionista favorite, the French tuck is an example of a trend that really does have something to recommend it. Tucking just the front portion of your top into your jeans, pants or skirt is an easy way to create a semblance of a waist. It's an effect beloved of many French tuck-afficionados and perhaps especially of those with larger breasts.
Do wear: tight pants and a loose top
Credit: @gocolors via Instagram
When you have a bigger bust, choosing an outfit can be fraught with all kinds of difficulties. One of these is the risk that anything voluminous can make you look bigger all over. However, instead of resigned yourself to a lifetime of close-fitting tops, try experimenting with teaming a looser top with tight pants.
Do wear: a knotted top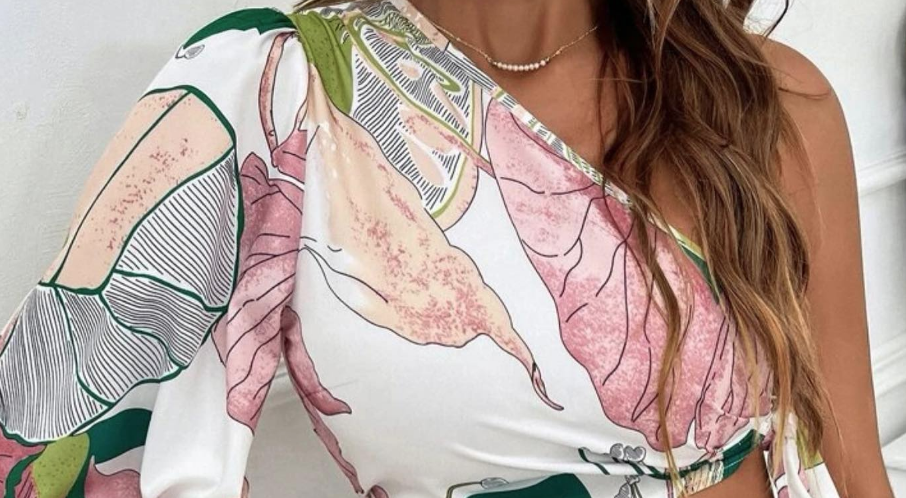 Credit: @themintcollection.tt via Instagram
Choosing a top that knots at the side of the waist can help with waist definition. This, in turn, helps balance out a bigger bust. If you're up for showing a little skin, a slightly cropped top is a fun option. What's more, the waist definition means that this is one style that can sometimes allow for a slightly more voluminous sleeve.
Do wear: a crop top with high-waisted pants
Credit: @thewellthybrand.co via Instagram
It's true that, if you're not careful, a crop top can look too bra-like for comfort – especially on someone with a bigger bust. However, choosing a crop top that offers slightly more coverage and then teaming it with high-waisted pants can prove the perfect compromise. Moreover, the flash of skin above and below the top helps define the torso and balance out the bust.