I can officially say…I'm never drinking again. Never.
Advertisement
-
For some foolish reason I though hard alcohol wasn't nearly as fattening or had as many calories as beer or wine coolers. Boy, was I wrong. I am actually kind of depressed about this.
Advertisement
On the bright side, I guess I officially know where the freshman 15 comes from. I just hoped I was wrong before. So now, when I go out with the girls for some drinks, I will officially be starving myself all damn day so I'm not 5,000 calories over my suggested intake.
Man, what a buzzkill.
Advertisement
Here are some of your favorite drinks compared to your favorite foods! Try not to have a heart attack.
Advertisement
Thank goodness I'm not a beer drinker. Sorry to you guys out there that are.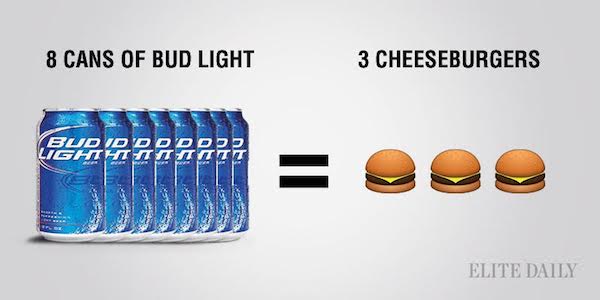 Who knew cider was so sugary?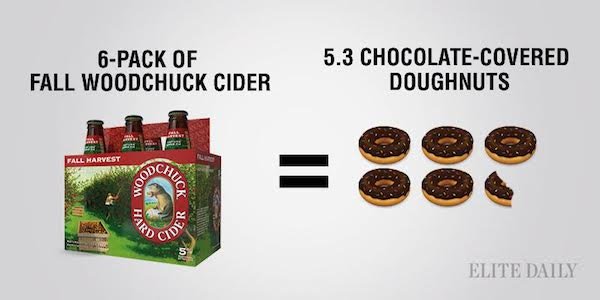 Oh man…I don't know what's more worth it. The chocolate or the PCs?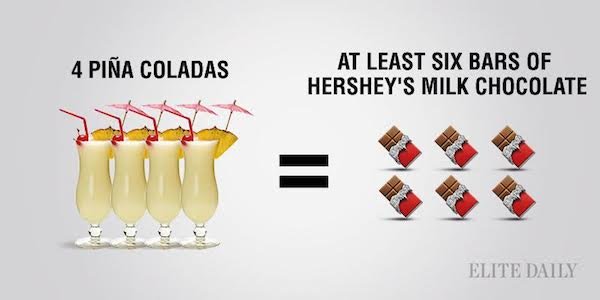 Pizza is so much more worth it.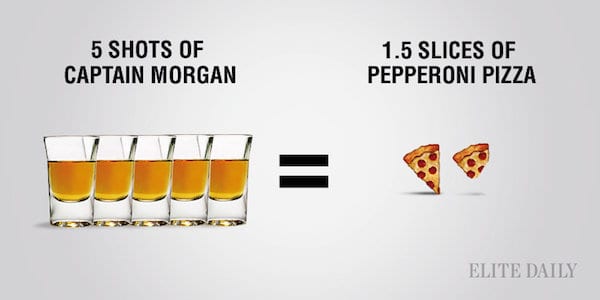 -
Well, this officially ruins my life.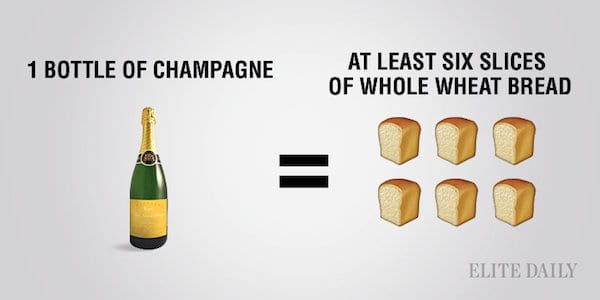 I can't even imagine eating that much sushi. Really?! 18 rolls?!
Screw you, Olivia Pope. No one drinks that much wine and looks that good.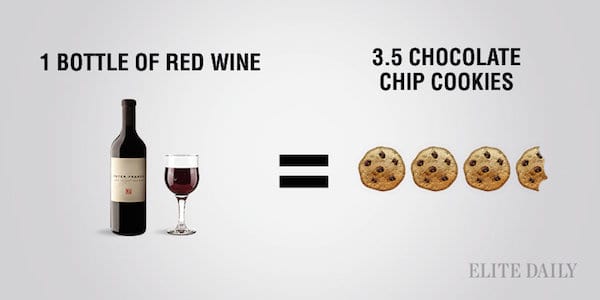 This is so unfair.