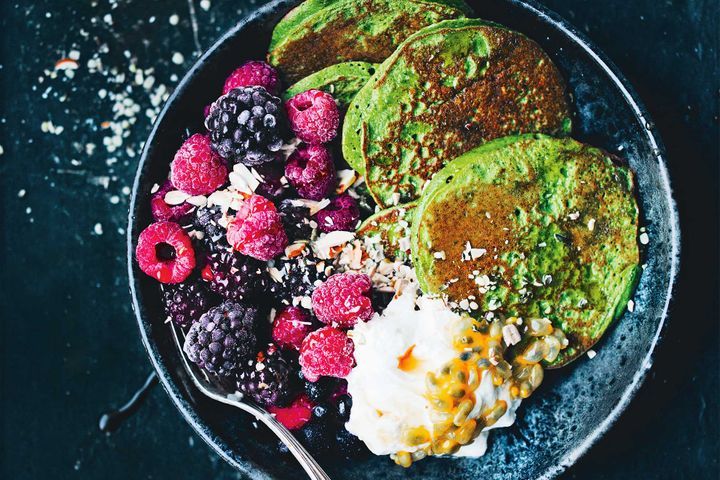 Credit: Shutterstock
Eggs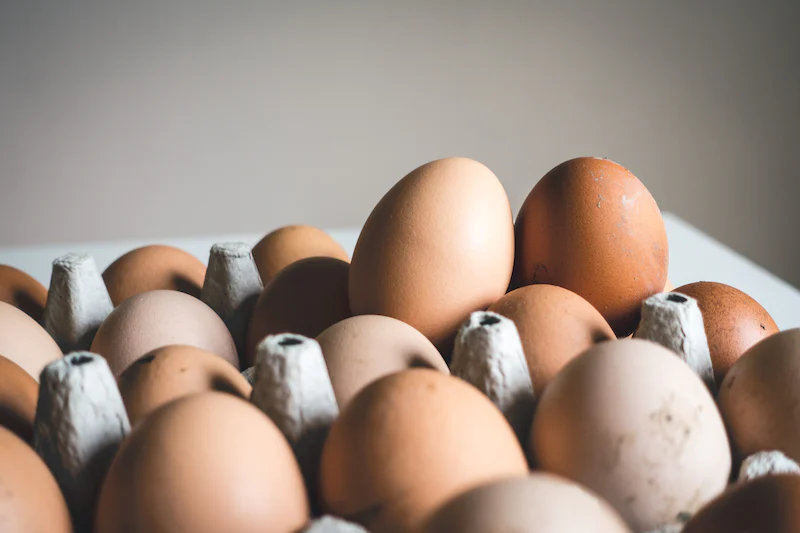 Credit: Jakub Kapusnak via Unsplash
Eggs are an excellent option that you can use to have a delicious and nutritious breakfast. The great thing about eggs is that they are inexpensive and they can be versatile, not to mention being high in protein and iron. Eggs are a great way of being able to start the day off in style.
Plant-based yogurt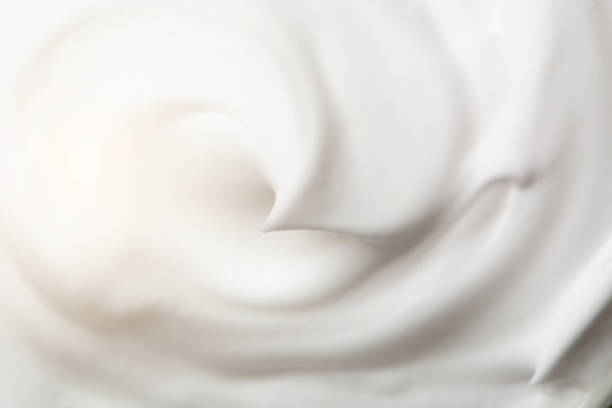 Credit: t_kimura via iStockPhoto
Plant-based yogurts such as Siggi are the perfect way of being able to start your day in style, and get the best possible protein from your breakfast. Whether you're adding this yogurt to a smoothie, your bowl of granola, or some fruit, this is a healthy and non-processed breakfast that'll leave you satisfied and ready to take on the day.
Berries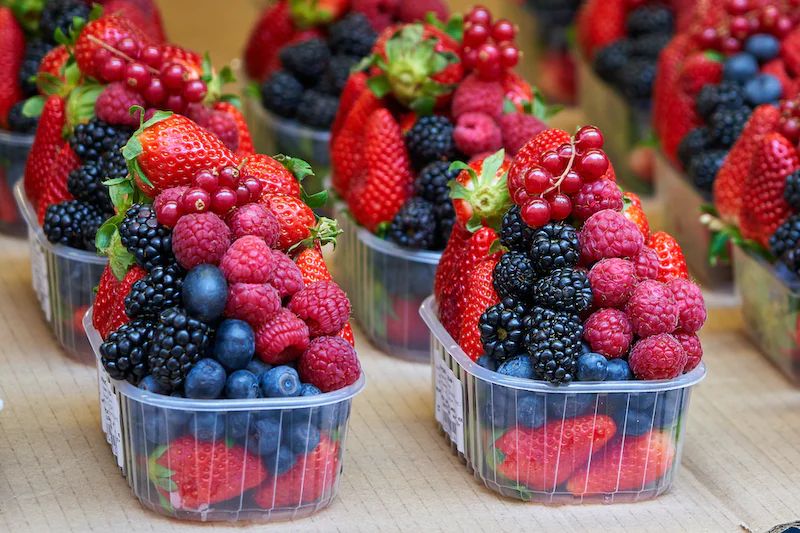 Credit: Timo Volz via Unsplash
There are plenty of options that you can eat instead of cereal in the mornings, and one of the best would be berries. When they are in season, strawberries, blueberries and raspberries can be a great way of enjoying a healthy and nutritional breakfast, and can add natural sugar to the rest of your meal when balanced with protein and fats from other sources.
Bananas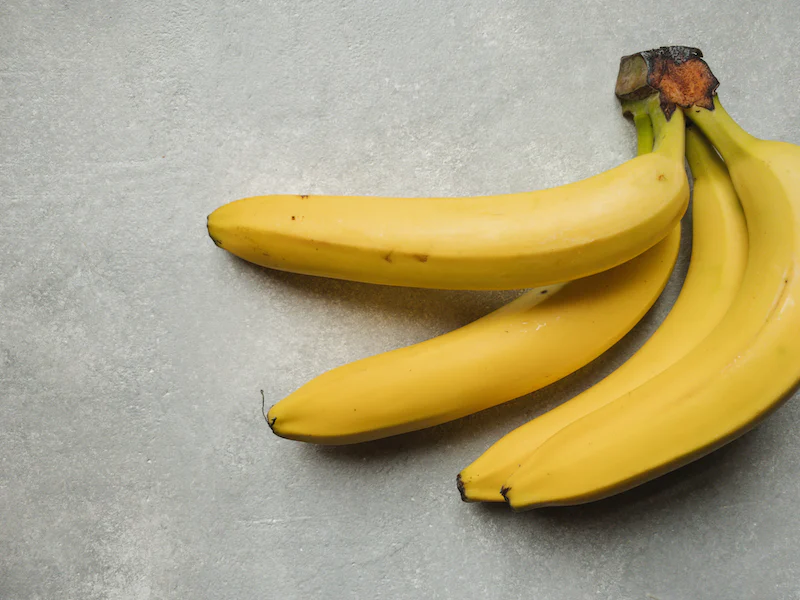 Credit: Anastasia Eremina via Unsplash
Bananas are an essential source of potassium and can add a great option to your breakfast. Bananas will provide you with energy in the mornings, making them a wonderful alternative to cereals. They are a fast and efficient way of getting a fulfilling breakfast in each morning, especially if you're on the go.
Melon
Credit: Kenny Kennethh via Unsplash
When you want to get the largest volume of delicious breakfast in for the least amount of sugar, then a melon like cantaloupe will be the best option. You could also chop up some melon, freeze it, and add it later to a smoothie in the mornings for a tasty and healthy breakfast option.
Oatmeal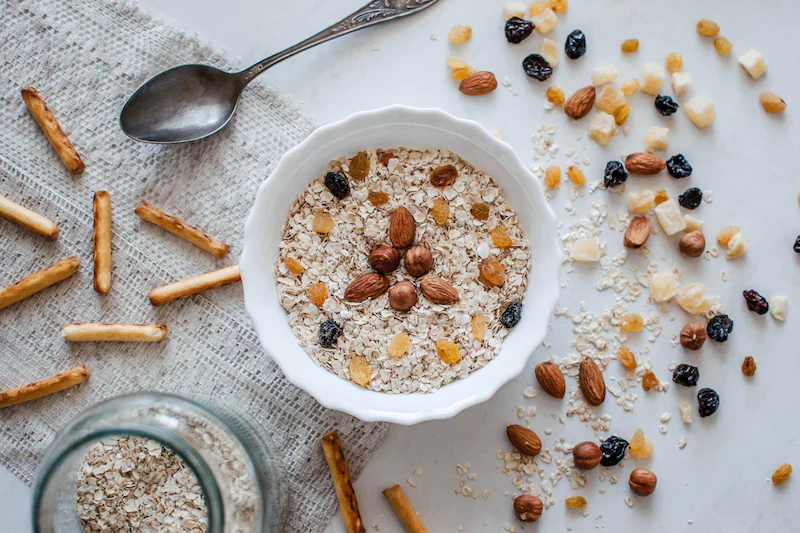 Credit: Margarita Zueva via Unsplash
Oatmeal is one of the best things that you can use for your breakfast, particularly if you have gone gluten-free. The great thing about oatmeal is that you can eat it cold after refrigerating it overnight, or you can heat it up the next day to enjoy in the morning if you need something hot and filling.
Quinoa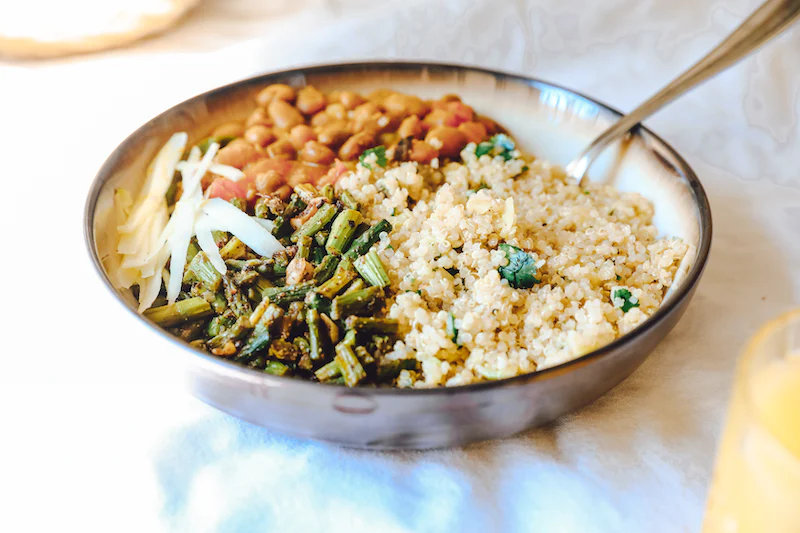 Credit: Shashi Chaturvedula via Unsplash
Yes, incredibly, quinoa is actually a really great breakfast cereal alternative! This is a high-protein and very healthy option that you can combine with milk and enjoy as your first meal of the day. It's not limited to savoury breakfasts – you could even consider adding something like cinnamon to it to make it even tastier.
Super green smoothie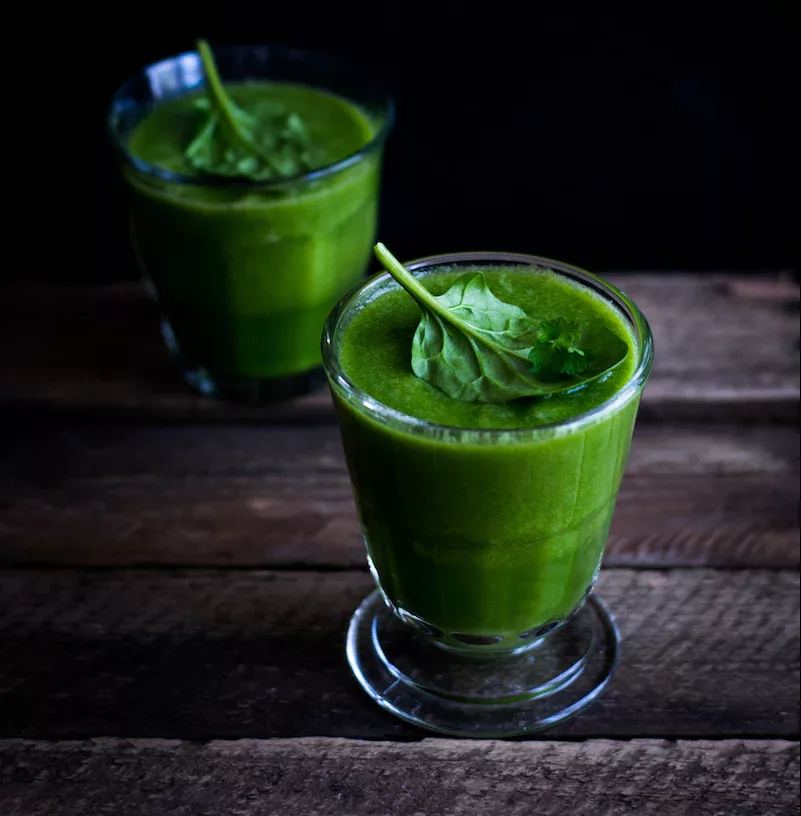 Credit: Monika Grabkowska via Unsplash
A super green smoothie is perhaps the best and most delicious option you can use to start your day off in style. It's a great way of being able to be healthier and more nutritious, getting some of your 5 a day in the process too. Add some honey for that extra sweet tang.
Oat bars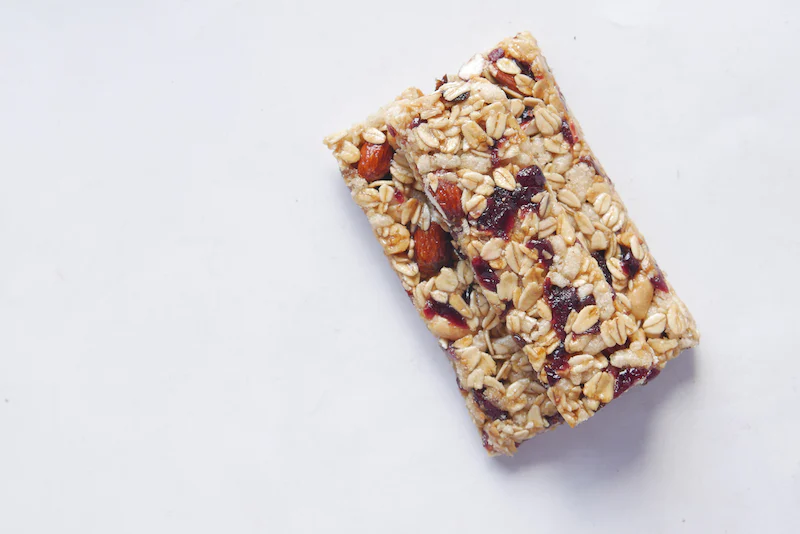 Credit: Towfiqu barbhuiya via Unsplash
There are many different types of oat bars that you could enjoy for breakfast in place of cereals, and it's important to make the right choice here. Banana, apricot and date oat bars are delicious and unique. You might even consider making your own if you have time, as these can prove to be far healthier options.
Avocado on sweet potato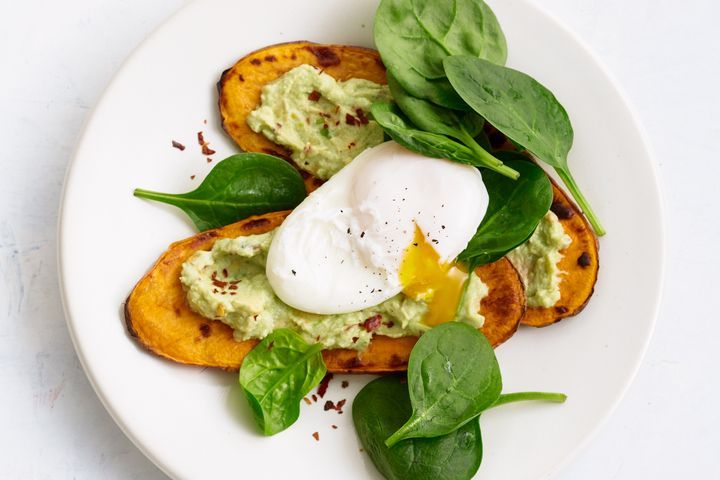 Credit: Shutterstock
Avocado has emerged in the last decade as a breakfast favorite, and combining it with many different things can lead to a wealth of delicious breakfast options. One of the best is avocado on sweet potato, replacing high carb options like bread. For extra protein, you could even put an egg on top and garnish with iron-rich spinach.
Fruit salad
Credit: Klara Fulinova via Unsplash
Fruit salad is a great way of being able to enjoy a nutritious, homemade and filling breakfast. You could add yogurt, or honey, or nuts to the bowl of fruit, and this is the perfect thing to give you a wake up call each morning. This is ideal for both parents and kids alike – you won't even miss the cereal.
Omelet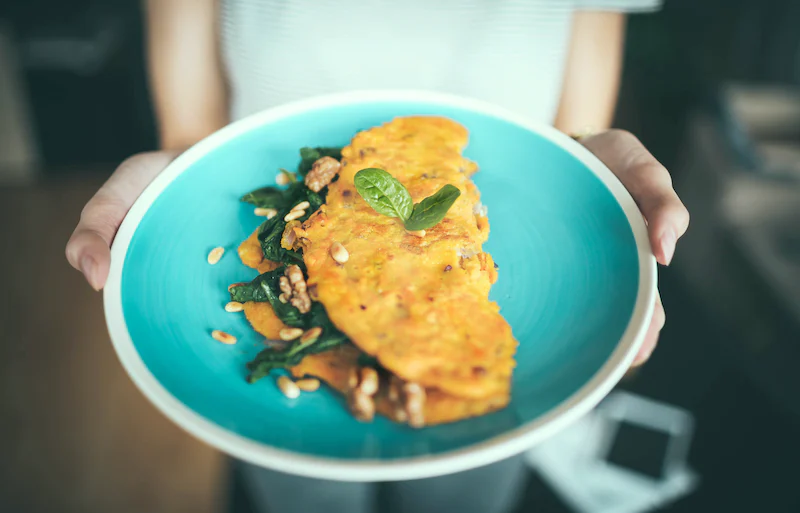 Credit: Igor Miske via Unsplash
Omelet is one of the best things that you can use as a replacement for cereal, and there are so many fillings that you can add to make it more delicious and nutritionally balanced. This includes options like spring onion, cheese, ham, peppers, chilli, tomatoes, and more.
Banana and spinach pancakes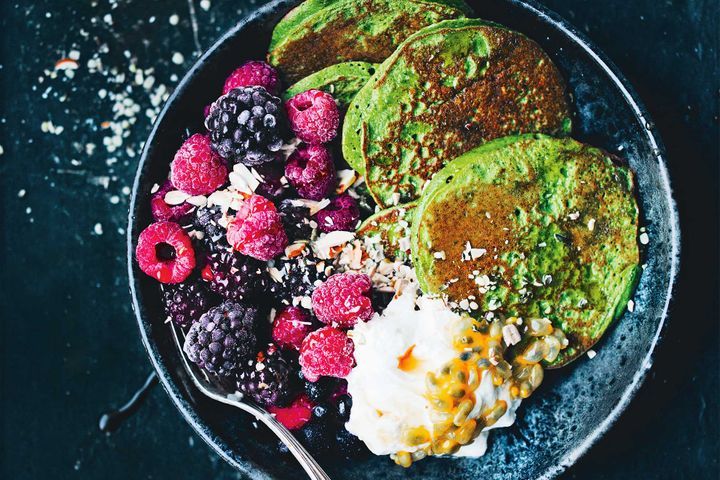 Credit: Shutterstock
Pancakes are not just for the local diner – you can actually whip some up in the kitchen in under 30 minutes. They're completely customisable and there's so much choice on for what to add on and in your pancake. If you have a sweet tooth, consider serving your stack with a side of yogurts and berries.
Cheese and bacon croissant puffs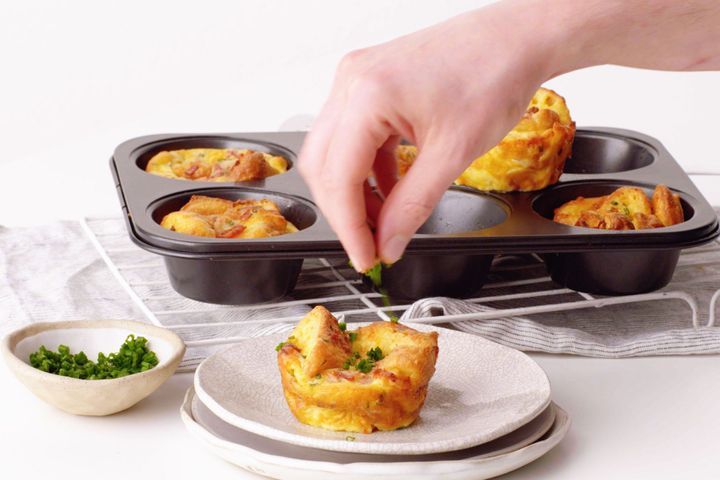 Credit: Shutterstock
If you want to find a savory option for your weekend breakfast, then cheese and bacon croissant puffs would be the perfect choice for starting the day off in style. This is something that might be a little more unique and indulgent, but it is a fun and interesting choice for your breakfast if you want to switch things up.
Black coffee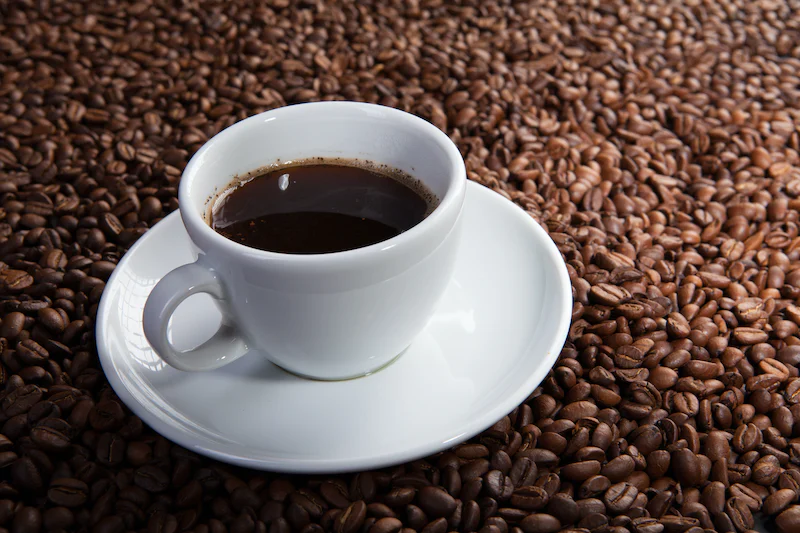 Credit: Raimond Klavins via Unsplash
If you want to go a little more stripped back with your breakfast options, you could just go for black coffee. Corporate America is run on coffee and, as long as you eat enough throughout the rest of the day, this is the perfect breakfast option for everyone who needs to get up in the morning and be at their best and most alert.
Green tea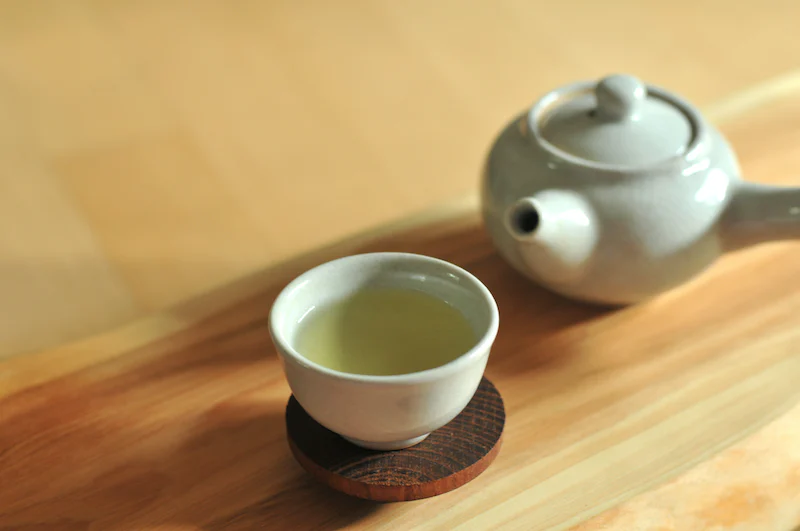 Credit: Na visky via Unsplash
If you need a caffeine boost first thing in the morning, but you want to make sure you clean out your system with antioxidants, then green tea is one of the best things that you can use. This is ideal if you are on a health kick and you want to be able to have the healthiest breakfast possible whilst getting a less intense caffeine kick than with coffee.
Egg and tomato sandwich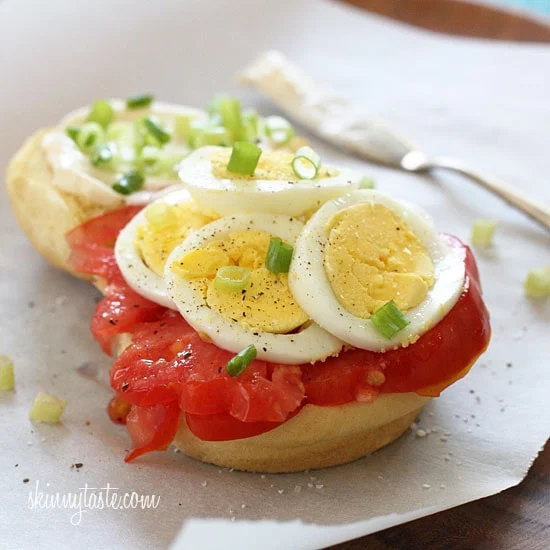 Credit: Skinnytaste.com
An egg and tomato sandwich is an excellent savory option for anyone at breakfast time. If you want to have a breakfast BLT without the unhealthy addition of bacon, this is the perfect option to give you plenty of protein. You can even add some scallions on top as well in order to add more flavor, or your favourite hot sauce!
Smoked salmon eggs benedict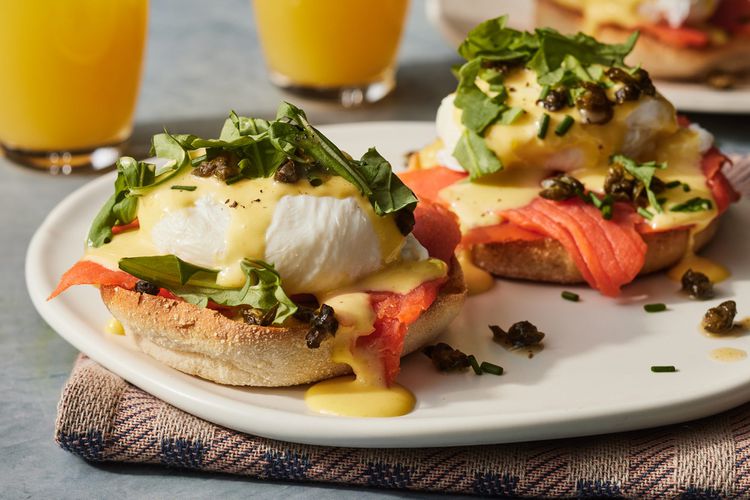 Credit: FRED HARDY II via FOOD STYLING
Eggs are an excellent source of protein and perhaps the ultimate breakfast food. Eggs Benedict with smoked salmon, muffins, red onions and kale is something that can fill you up in the morning – a great breakfast and lunch in one! You can make this yourself at home by sourcing recipes from online.
Granola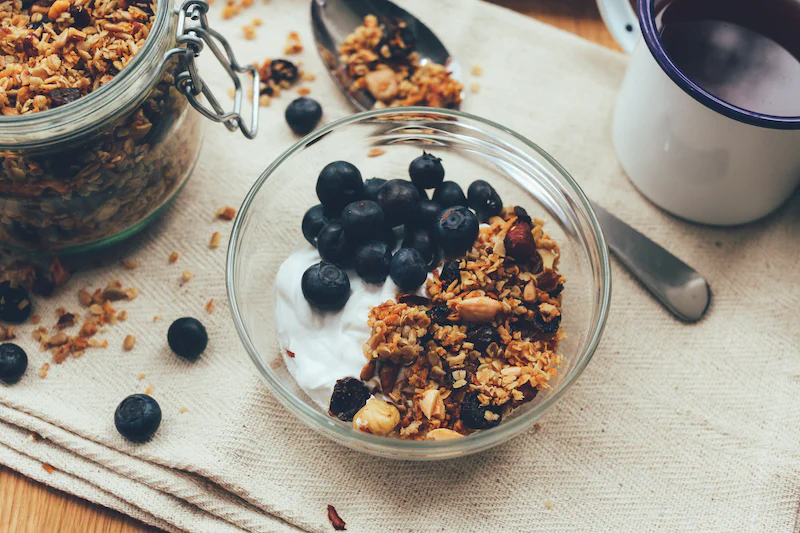 Credit: Super Snapper via Unsplash
Granola is a smart and delicious option, and making your own granola is a great way of being able to enjoy a tasty, healthy breakfast with a bit of an edge is really important. This combination of nuts, seeds, fruit, dates, and maple syrup is one of the best options you can use to enjoy your breakfast.
Vegan tacos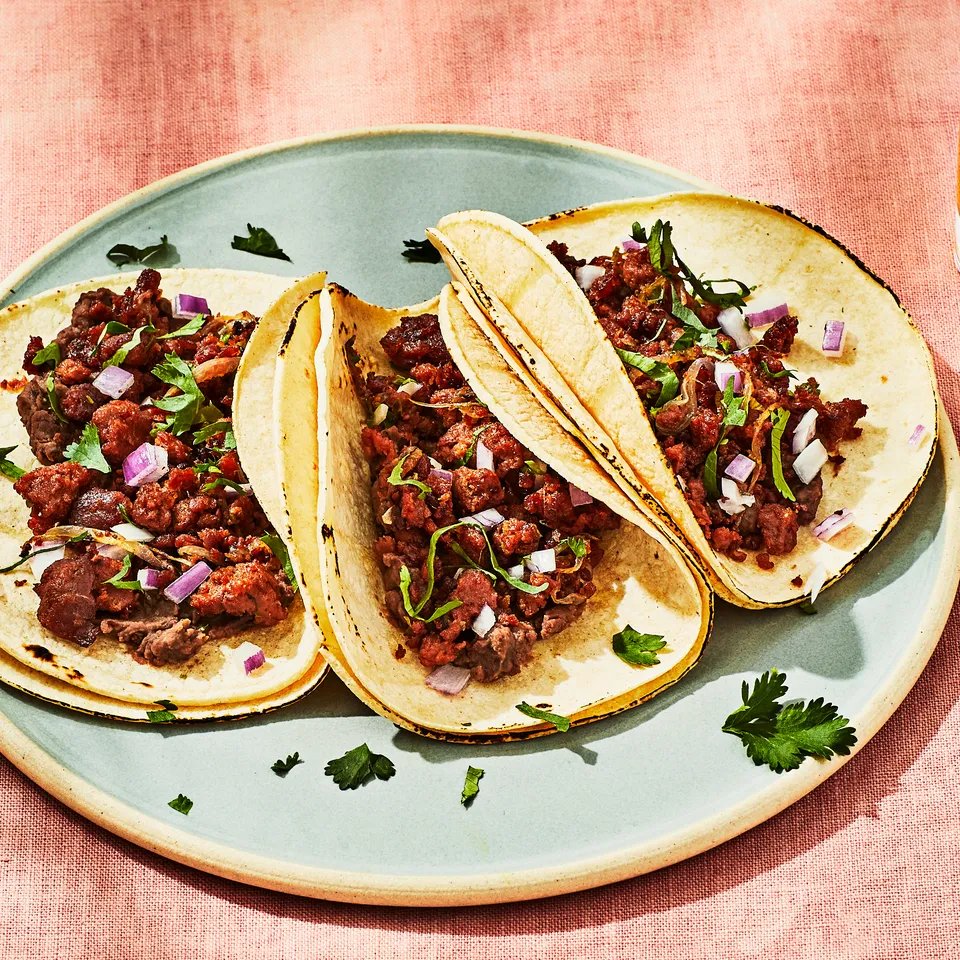 Credit: Alex Huang via Food Styling
A vegan savory breakfast is one of the best things for non-meat eaters to be able to enjoy, and something like vegan tacos are great for this. Just because you're going vegan, it doesn't mean you have to skimp on the flavor. You can use tofu instead of eggs, as well as chickpeas, cilantro, and more.
Hash brown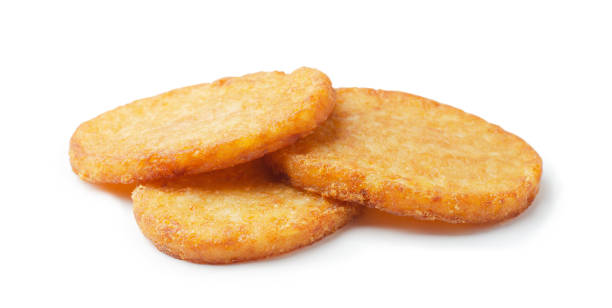 Credit: Ilya_Starikov via iStockPhoto
Something else that you can enjoy for your breakfast instead of eating cereal would be hash browns. Combining potato, egg, and more together to create the perfect tasty hash browns is ideal. You can buy shop bought hash browns, or you can make your own if you'd prefer – but be mindful they're not the healthiest choice, so save them for a treat.
Muesli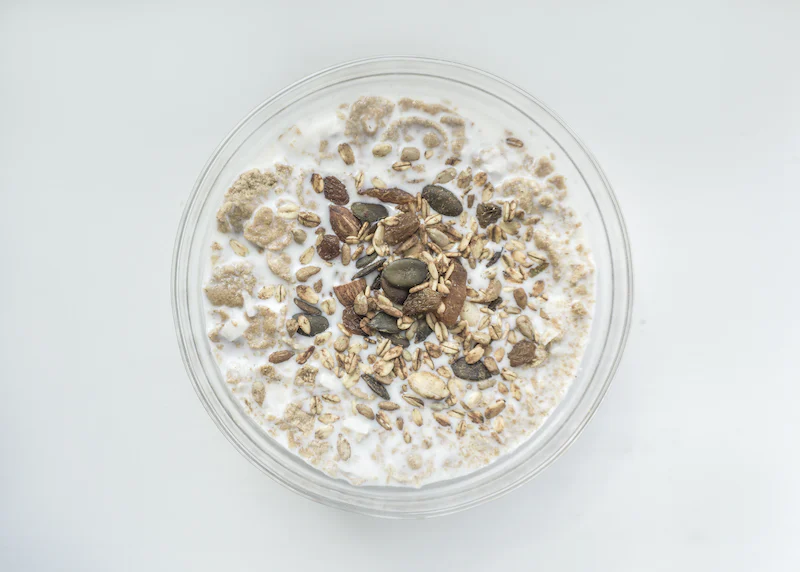 Credit: Daria Nepriakhina via Unsplash
Muesli is something that is similar to cereal, but it actually adds something completely different to your diet. You can buy muesli from the store, or you can try to make your own, using rolled oats, nuts and seeds. Muesli is a great way to kickstart your with health as your priority.
Chia oats with berries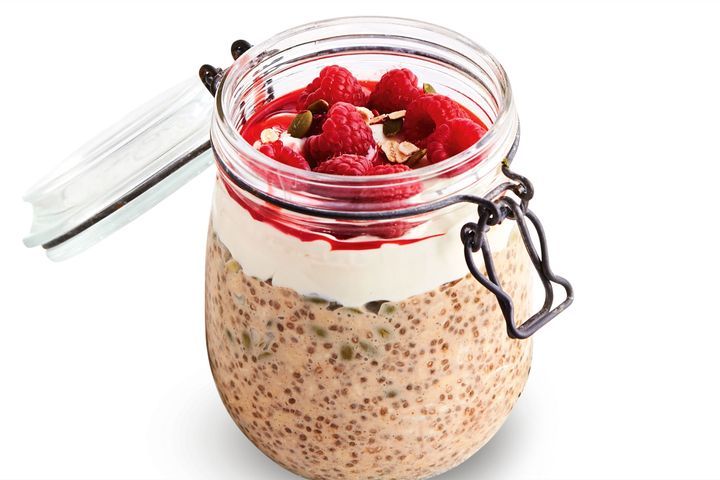 Credit: Shutterstock
Overnight oats are one of the best alternatives you can use as a cereal replacement every morning. This is a great way of adding a creamy texture to your oats, and this is something you can prep the night before and chill in the fridge overnight for a low-calorie breakfast. Chia seeds are a great addition as they boast high volumes for lower calories to keep you fuller as well as lots of fibre.
Smoothie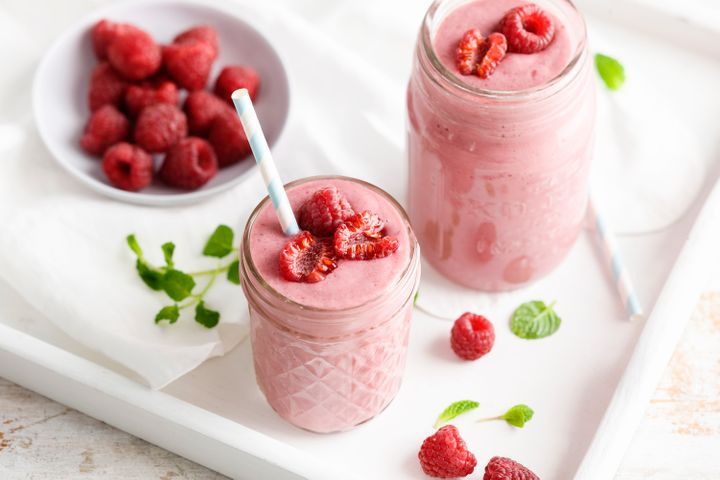 Credit: Daria Nepriakhina via Shutterstock
There are so many ideas that you can use to enhance your breakfast and try something different to avoid boring, processed cereals. A homemade smoothie is one of the most delicious and basic breakfast options, and there are so many unique flavors you can go for that are going to help keep things interesting.
Croissants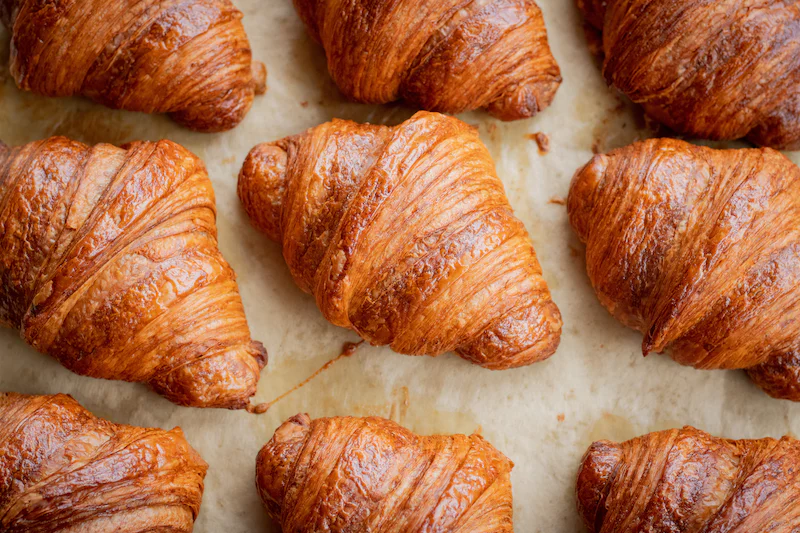 Credit: Conor Brown via Unsplash
If you want to do things a little more European, you could go for what's often known as a "continental breakfast", which typically involves croissants. Now, whether you choose to go for store bought croissants or you want to head to a bakery and choose something fresher is completely up to you – but both are super quick, easy and delicious options.
Sweet muffins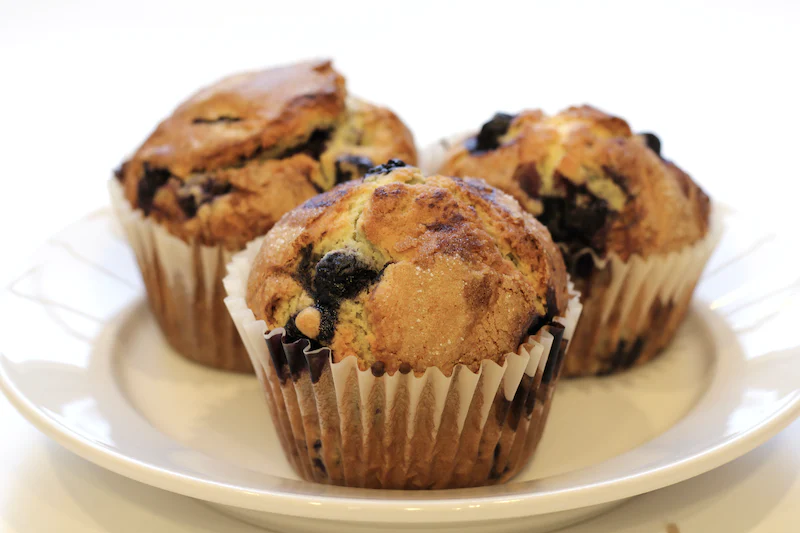 Credit: Joshua Flores via Unsplash
Sometimes it's great to pair your morning coffee or cup of tea with something delicious and filling. And sometimes you want something more than simple pastries, which is where delicious breakfast muffins come in as the perfect alternative. Opt for blueberry if you want to keep it classic, but plenty of places are now offering even more exotic choices!
Savory muffins
Credit: Shutterstock
If you fancy something more savory, but you are still in love with the idea of muffins, then choosing something like an egg muffin would be an excellent idea. Don't be fooled – these are actually often healthier than their cake-y counterpart, especially when homemade. This is something that provides a tasty and delicious treat that is sure to become a family favorite.
Cooked breakfast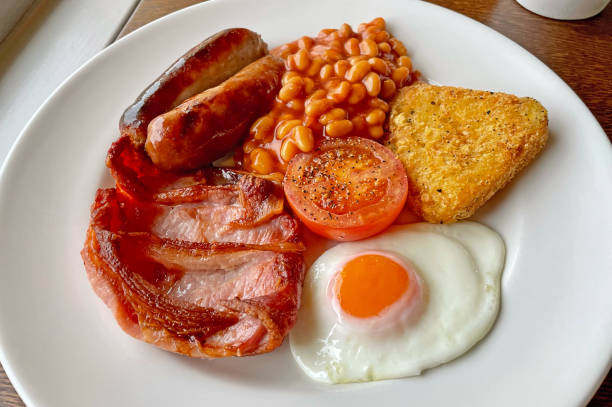 Credit: ChrisHepburn via iStockPhoto
It might be very much a British thing, but a cooked breakfast is actually something that can be a very appealing and filling alternative to cereal. It's not necessarily the healthiest but is often a great option if you need something big to tide you over until your evening meal. Consider poaching your eggs and using low calorie spray to keep it slightly less fattening.
Toast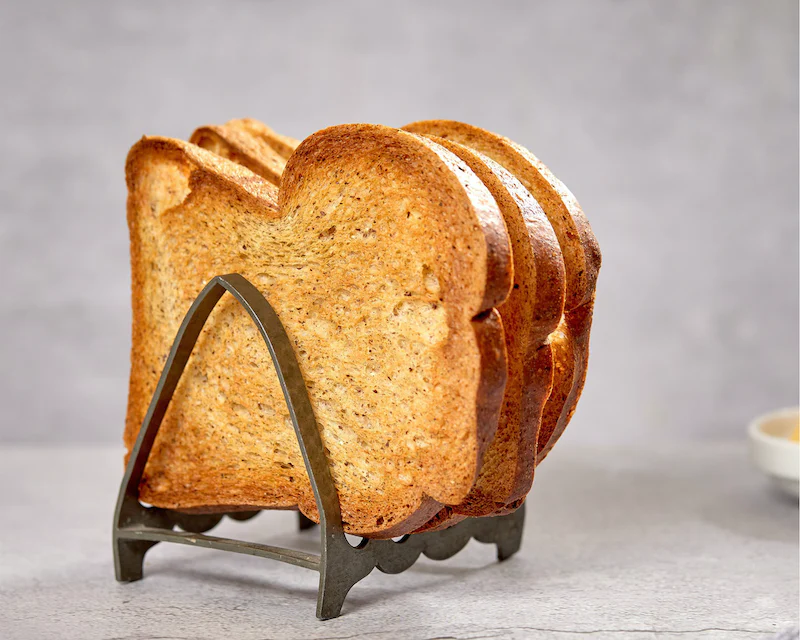 Credit: Seriously Low Carb via Unsplash
Toast is a simple, filling, and tasty breakfast option. It's something that you can have at any time, as most people have a loaf of bread laying around. You can switch up your toppings daily, choosing between sweet and savoury based on your mood! It's often less processed than cereal, especially if you go for wholemeal bread and healthier toppings.
Breakfast wrap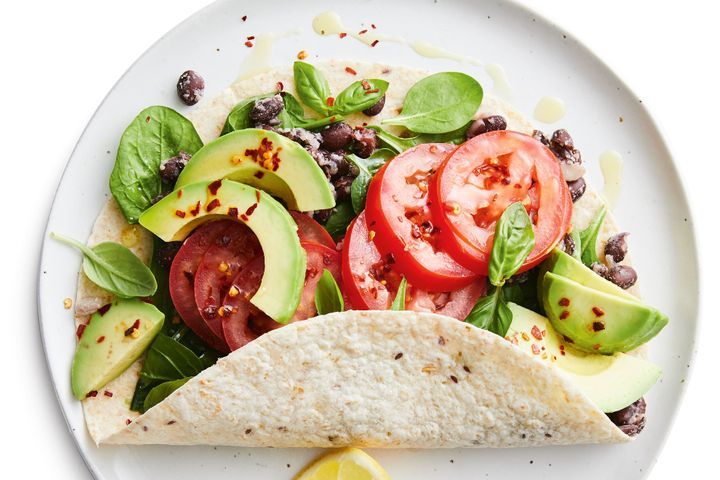 Credit: Shutterstock
A breakfast wrap is one of the tastiest and most delicious breakfast options, and it can easily be substituted in place of speedy cereals if you prepare it all beforehand! The best part is that you can add whatever you want into your breakfast wraps, try sticking with healthy options like avocado if you're on a low-calorie diet, or going for bacon and sausage if you're feeling indulgent.
Oatmeal cups
Credit: MyFitnessPal
Oatmeal cups are something else that you can create at home if you want a new, exciting breakfast option. You'll definitely want to keep a stash at hand for ease in the mornings – and the best part is they're freezer friendly! Almond and cinnamon oatmeal cups would be an amazing option, if you're looking for a healthy choice but have a sweet tooth.
Breakfast burritos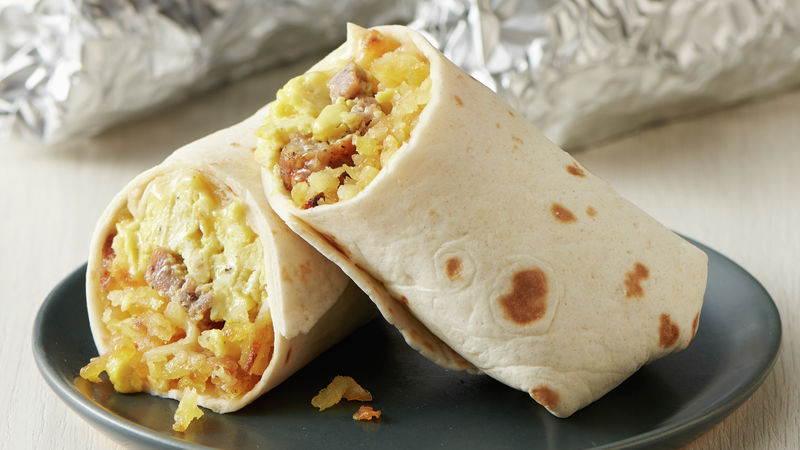 Credit: Pillsbury.com
Breakfast burritos are the perfect protein-packed breakfast option for anyone, whether vegetarian or meat eaters. You can add meat in with some chicken, or you can go for a meatless twist with black beans, sweet potatoes, and avocado. This is one of the best breakfast options you can go for – hand held and ready to eat!
Breakfast pizza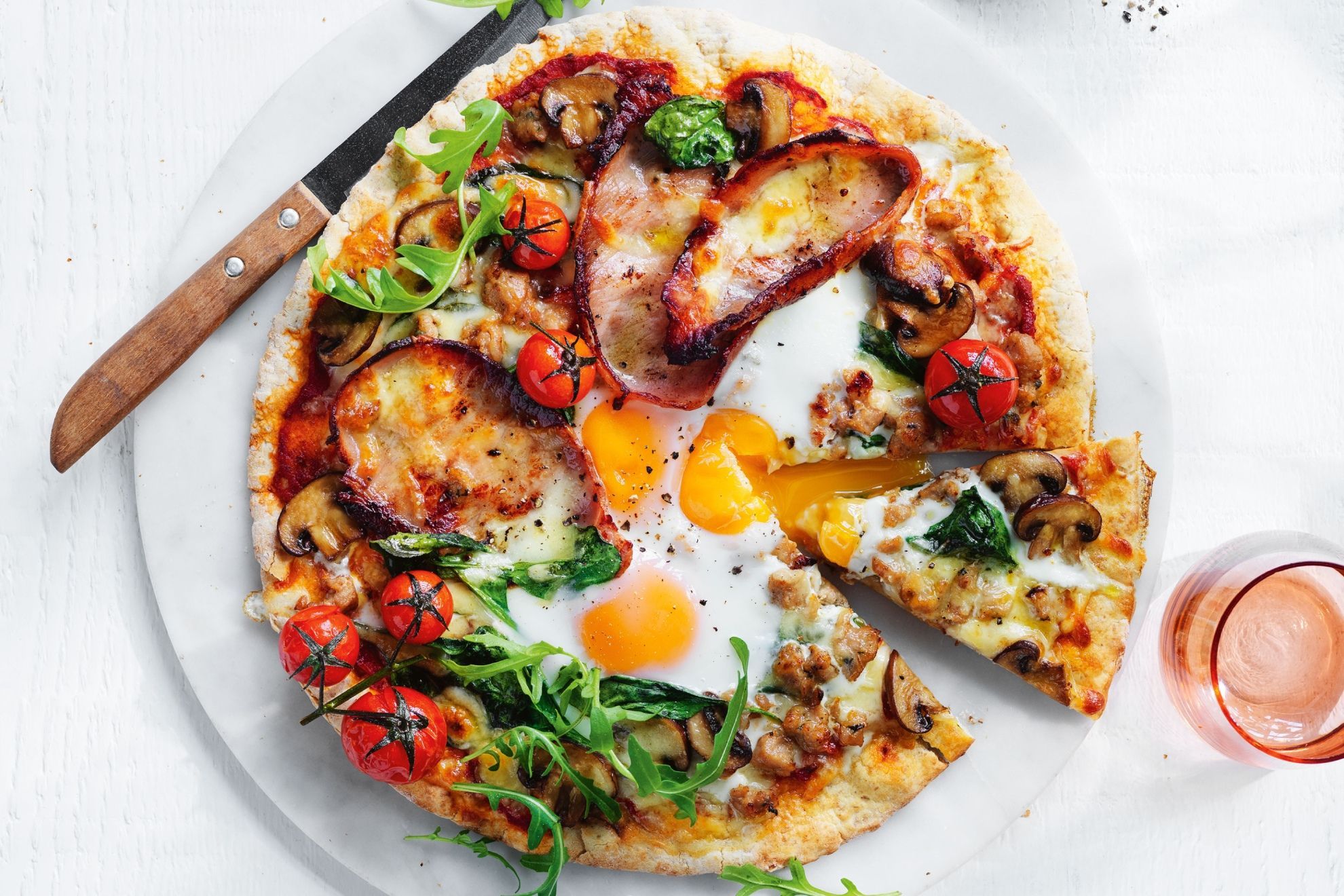 Credit: Taste.com
A breakfast pizza is also something you could substitute in for your cereal, though it definitely won't be healthier! It's a great option on a cheat day or weekend, just use all your usual breakfast toppings! You can even make them using wraps or pittas for a slightly healthier twist, or portion them out for meal prep for the week.
Crepes
Credit: Eileen lamb via Pexels
Crepes are another excellent option for breakfast if you want something sweet! They're similar to pancakes, but with that European twist. The versatility of crepes is what makes them so appealing, they can be sweet or savoury and different every single time.
Boiled eggs and soldiers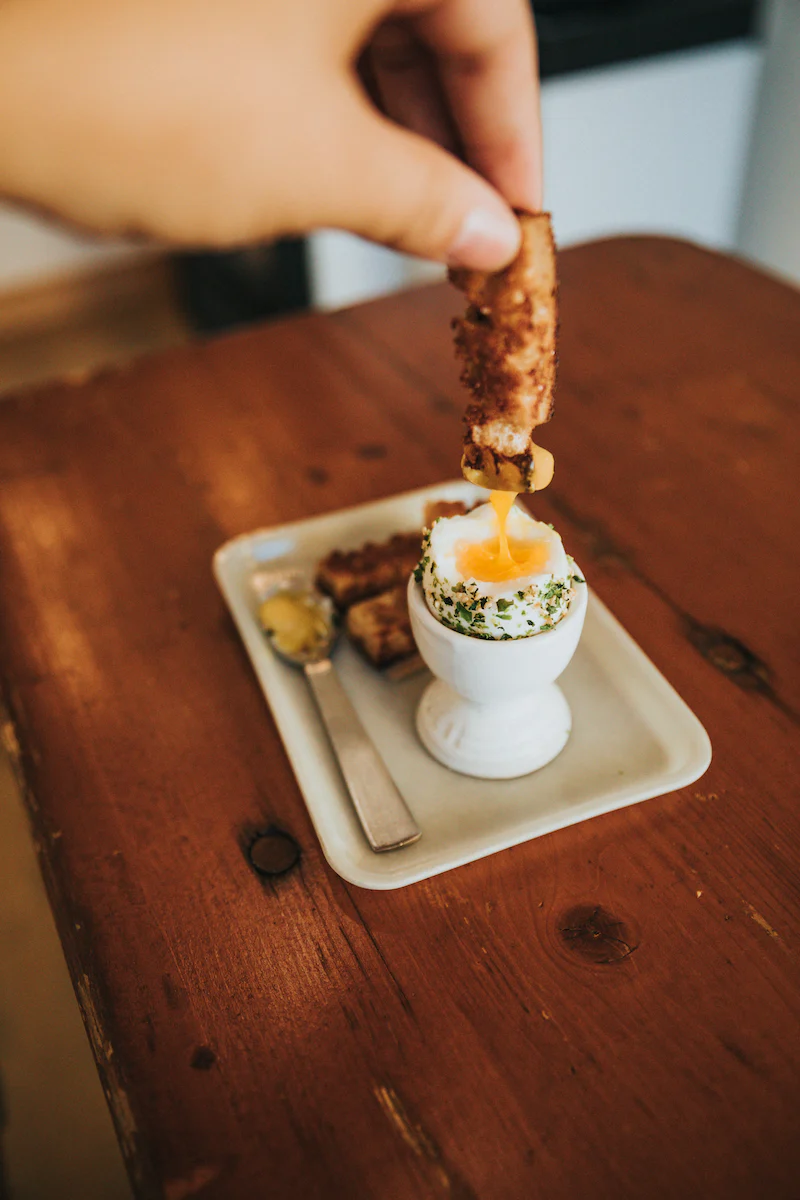 Credit: Nathan Dumlao via Unsplash
If you want to go for one of the classic breakfast favorites, boiled eggs and soldiers should be top of the pile. You want to boil the egg for just long enough to harden the white but leave the yolk nice and runny for dipping your soldiers. The optimal time is around 4 minutes on a hard boil – then you're set to go!
Salmon flatbread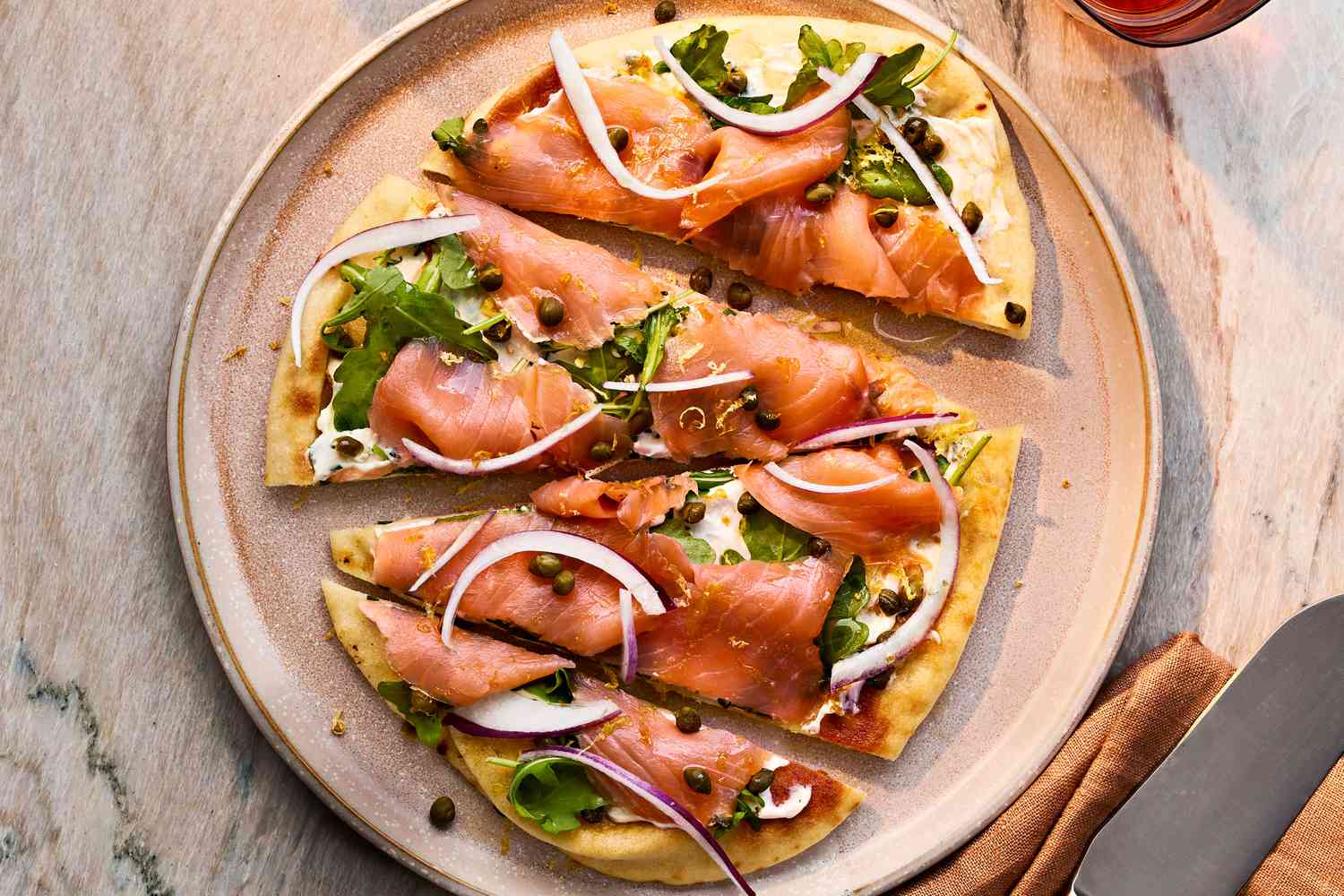 Credit: Nathan Dumlao via Real Simple
Salmon is an unusual and unique choice that you can go for when it comes to finding new foods to keep breakfast time fresh. This salmon flatbread is packed with protein or with omega-3 fatty acids, and you can add red onions on the top for a tangy and tasty edge.
Spicy breakfast fajitas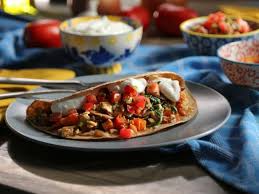 Credit: Food Network
By prepping and creating spicy breakfast fajitas, you can easily elevate your breakfast experience – especially if you have guests over. You can offer a vegetarian option here, making these fajitas with avocado, red peppers, and more. Fajitas are a wonderful way of treating yourself whilst staying healthy, keeping breakfast a varied and fun meal for those in your household.
Spinach and goat cheese quiche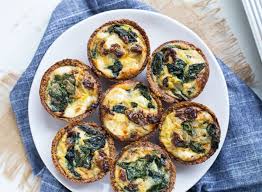 Credit: Nathan Dumlao via Oh My Veggies
Quiche is something that can be an acquired taste for many people but it's actually a wonderful light, savory breakfast meal that can fill you and set you up for the day. A spinach and goat cheese quiche is a perfect healthy and filling breakfast experience, or the ideal mid morning pick me up.
Chocolate chip pancakes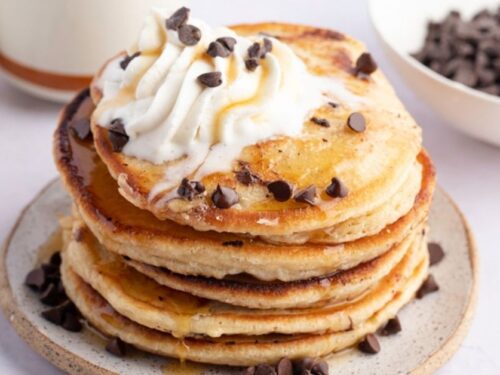 Credit: Insanely Good
If you want to add a new dimension to your pancakes, especially if it's for a special occasion, you should try adding chocolate chips to your breakfast of choice. The best thing here is that, as amazing as they are at your favourite brunch spot, they're also super easy to whip up for yourself from the comfort of your own home.
Waffles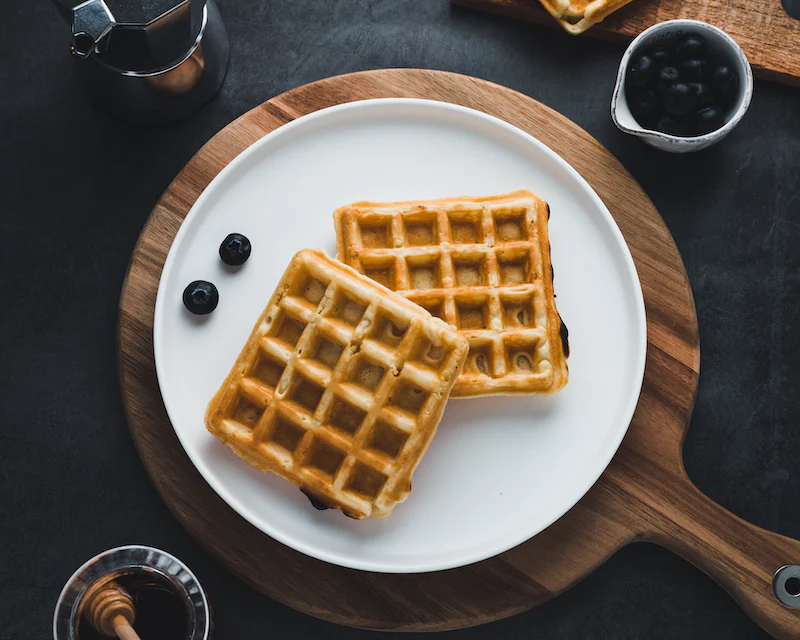 Credit: Mae Mu via Unsplash
Waffles are one of America's most popular breakfast foods. Whether you're heading to IHOP or you are making your own at home, there is plenty you can do to enjoy waffles as a tasty and fun breakfast. They're one of our best traditions, and one that really fills you up keeps you energized for the morning ahead.