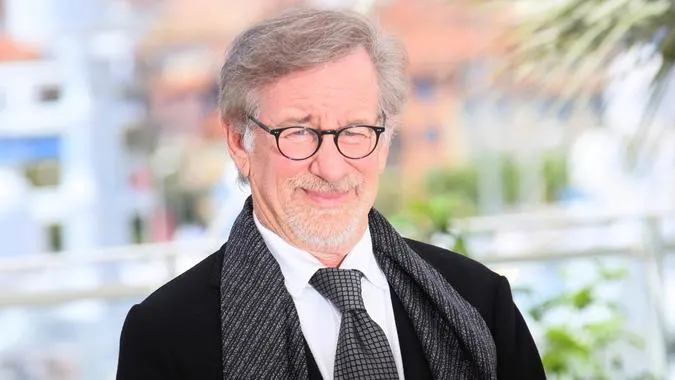 Credit: Denis Makarenko via Shutterstock.com
Every state has a well-known celebrity who has carved a niche and gotten to the top of their particular field, with some states having multiple high-profile stars. Let's take a look at the richest celebrity from each state, and see how they compare with one another.
Alabama – Lionel Richie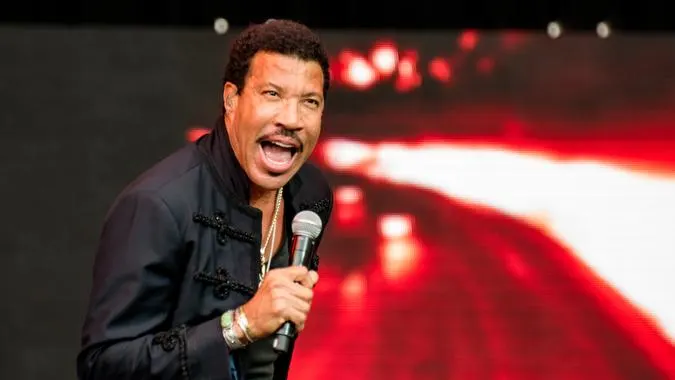 Credit: Anthony Mooney via Shutterstock.com
Famed for his stint with The Commodores, as well as a successful solo career, Richie is famed for hits such as Dancing On the Ceiling, Hello, and Three Times a Lady. Over the course of his career he has amassed a personal fortune of around $200 million.
Arizona – Stevie Nicks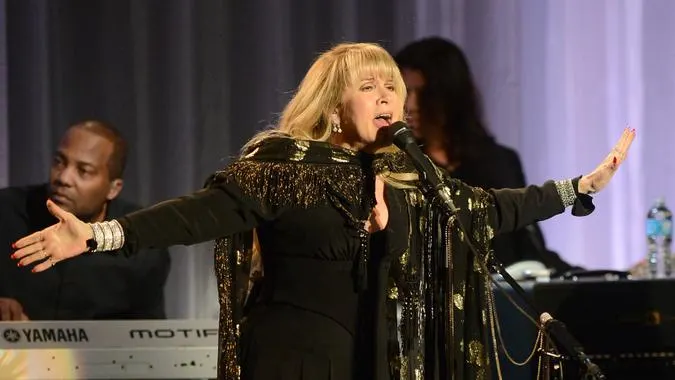 Credit: Jason Merritt via Getty Images
Legendary Fleetwood Mac singer Nicks has enjoyed an iconic career, both in her band and as a solo artist, with eight of her albums achieving gold or platinum status. Her music continues to influence and inspire, and the legacy she built has made her wealthy to the sum of $120 million.
Arkansas – Mary Steenburgen
Credit: Kathy Hutchins via Shutterstock.com
With a career spanning over 50 years, Steenburgen has acted across multiple genres of film and television, earning a Golden Globe Award for her role in Melvin and Howard. In recent times she has also appeared in Curb Your Enthusiasm alongside husband Ted Danson. She has a net worth of around $80 million!
California – George Lucas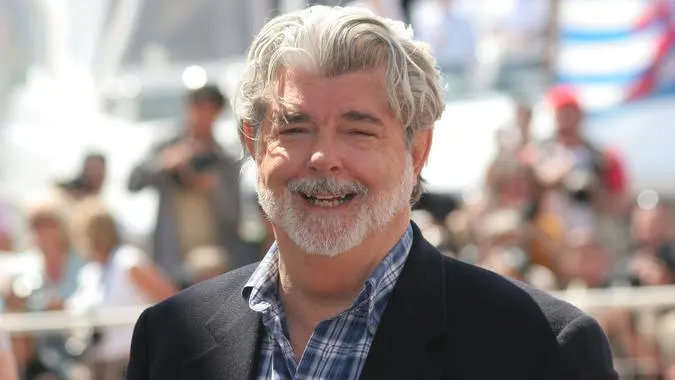 Credit: Denis Makarenko via Shutterstock.com
As the creator of the Star Wars franchise it's not difficult to imagine why Lucas is among the wealthiest celebrities on this list. After selling the rights to Star Wars to Disney in 2012, Lucas has all but retired from filmmaking now, but continues to work as an executive producer. His net worth is believed to be around $5 billion.
Colorado – Trey Parker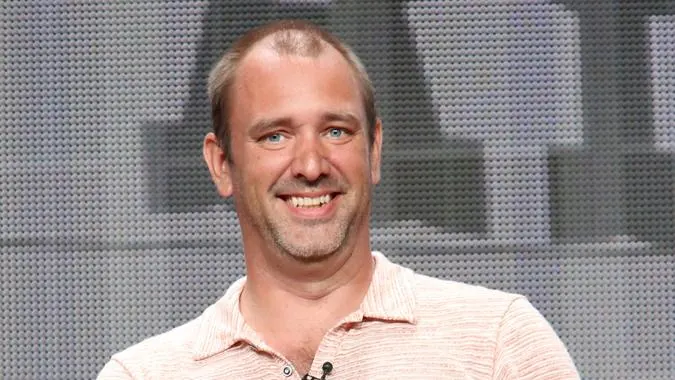 Credit: Jesse Grant via Getty Images for Hulu
One half of the creative team behind South Park, Parker has a personal fortune believed to be in the region of $600 million. Most of this has come from the success of South Park, as well as the hit musical Book of Mormon. However, he has also bolstered his wealth with shrewd real estate investments.
Connecticut – Seth MacFarlane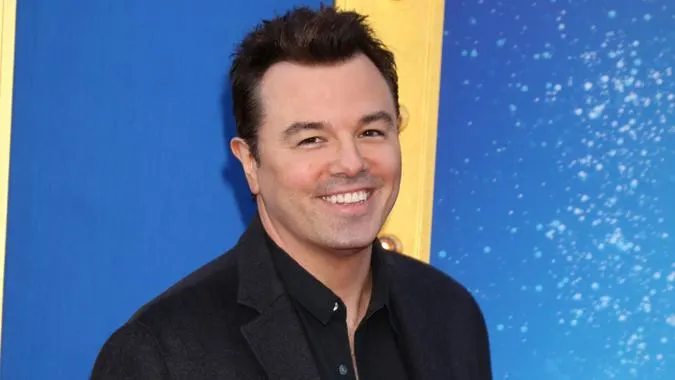 Credit: Shutterstock.com
As the brains behind Family Guy, American Dad, and the film series Ted, MacFarlane has come a long way since Fox paid him $50,000 to create the pilot of Family Guy. His successes and the enduring popularity of the show have seen him amass personal wealth in the region of $300 million.
Delaware – Ryan Phillippe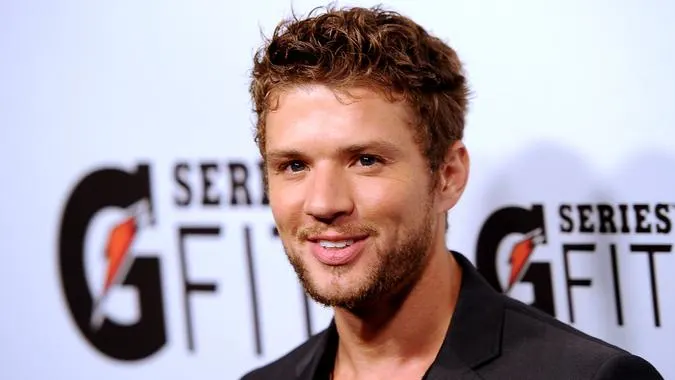 Credit: Frazer Harrison via Getty Images
A seasoned and exciting actor, Phillippe rose to fame playing the lead role in Cruel Intentions, alongside his one-time wife Reese Witherspoon. He appeared in other hit movies, including The Way of the Gun and The Lincoln Lawyer, and has recently moved into producing. His net worth clocks in at around $60 million.
Florida – Ariana Grande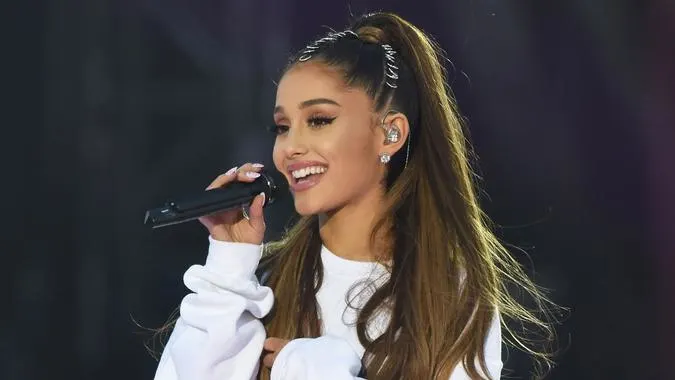 Credit: Dave Hogan/One Love Benefit/REX via Shutterstock
Perhaps surprisingly, despite her young age and relatively short career to date, Grande is Florida's wealthiest celebrity, with a personal fortune of $240 million. The majority of her earnings have come from her musical successes, as well as acting, and celebrity endorsements with brands like MAC Cosmetics.
Georgia – Kanye West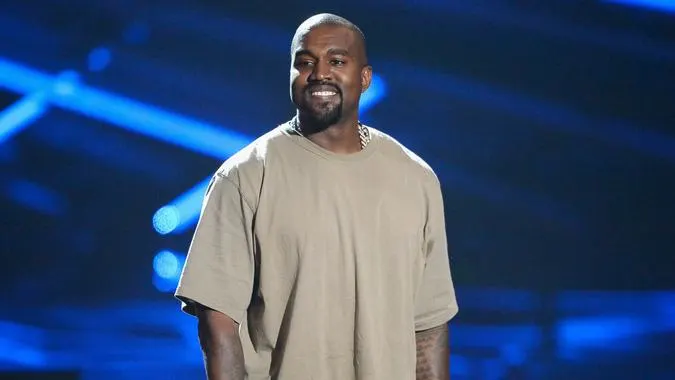 Credit: Kevork Djansezian via Getty Images
An outspoken and divisive figure, West used to be a billionaire, amassing a personal fortune that eclipses many others through the success of albums like The College Dropout and Graduation, combined with clothing lines. However, controversial comments on social media saw his personal wealth drop to around $500 million.
Idaho – Aaron Paul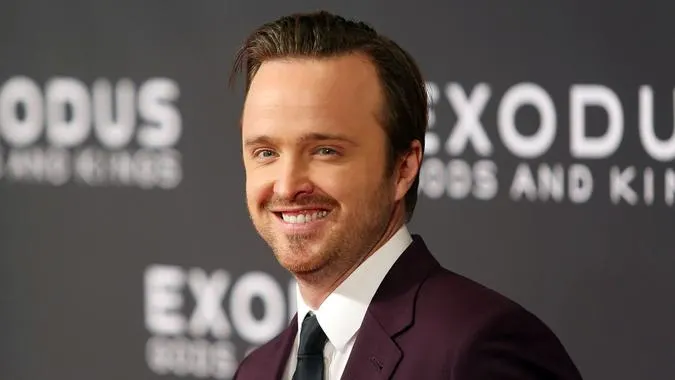 Credit: Krista Kennell via Shutterstock.com
Breaking Bad star Paul scooped three Emmy Awards for his role in the show before appearing in the fourth season of HBO sci-fi Westworld. It is believed that the actor has a personal fortune of around $20 million and is believed to be the wealthiest celebrity to hail from Idaho.
Illinois – Harrison Ford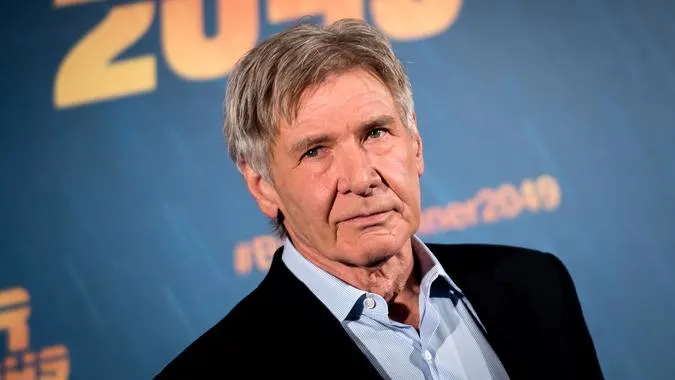 Credit: Samuel de Roman via Getty Images
Legendary Hollywood actor Ford is best-known for his iconic roles as Indiana Jones and Han Solo, and has had one of the most enviable careers on the silver screen. His successful acting career has helped the Chicago native to amass a personal fortune of around $300 million.
Indiana – David Letterman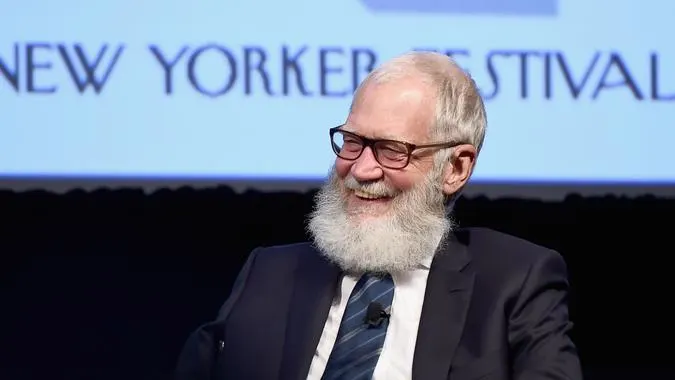 Credit: Ilya S. Savenok via Getty Images for The New Yorker
Talk show host and entertainment mogul Letterman is something of an American institution these days. His 34-year hosting career, combined with producing hit sitcom Everybody Loves Raymond, helped him to earn a career total of more than $400 million, making him comfortably his state's wealthiest celebrity.
Iowa – Ashton Kutcher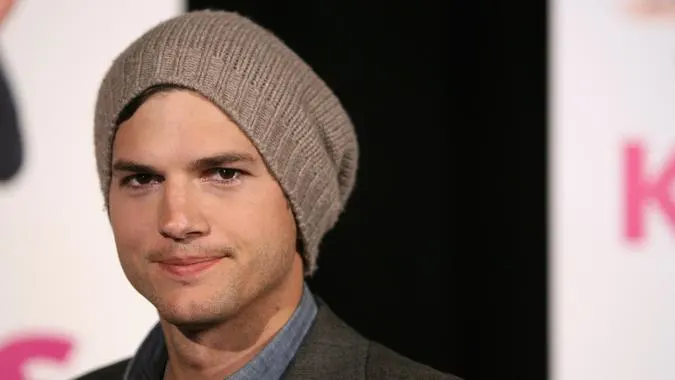 Credit: Robert Prezioso via Getty Images
After landing a breakout role in teen sitcom That '70s Show, Kutcher went on to enjoy a successful career on both the big and small screens. After replacing Charlie Sheen in long-running sitcom Two and a Half Men, he was the highest-paid actor on TV, with a salary of $800,000 per episode. His personal fortune is around $200 million.
Kentucky – George Clooney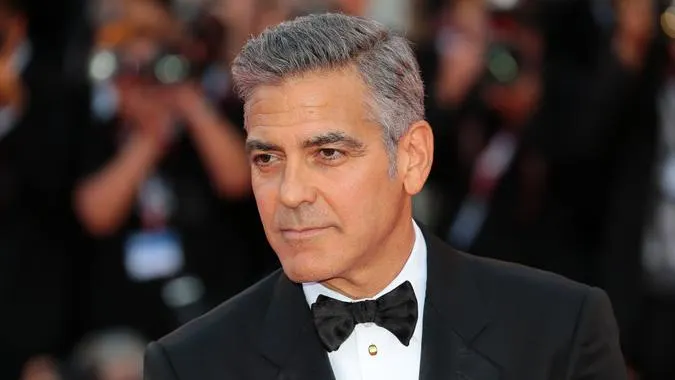 Credit: Matteo Chinellato via Shutterstock.com
As an Academy Award winner and hugely iconic actor and director, Clooney has enjoyed a successful and long-lasting acting career, not to mention making shrewd investments along the way too. He also sold his co-owned tequila company to Diageo for $1 billion, and boasts a net worth of close to $500 million.
Louisiana – Tyler Perry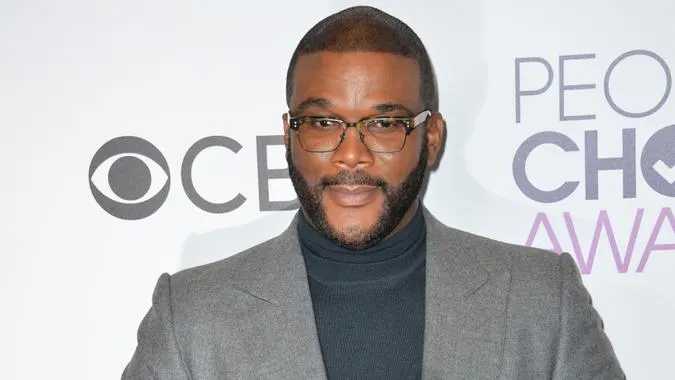 Credit: Jaguar PS via Shutterstock.com
Famed for his acting, writing, directing, and producing, Tyler Perry has become an American icon, and even has a multi year production contract to show for it. The Madea star was born into poverty, but it is believed that he now has a personal fortune of close to $800 million.
Maine – Stephen King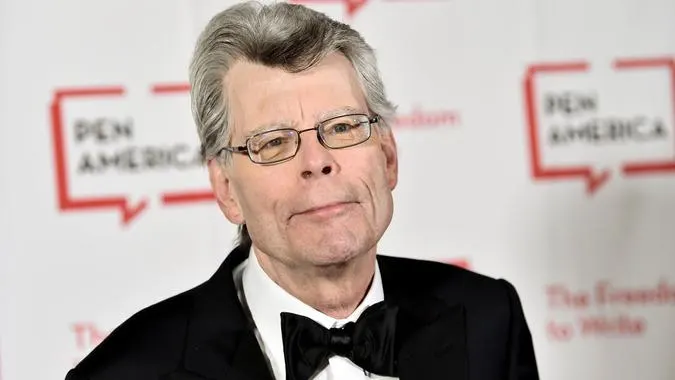 Credit: Evan Agostini/Invision/AP/REX via Shutterstock
The Master of Horror is still one of the most influential novelists who has ever lived, and his prolific approach to writing novels, screenplays, and short stories, has seen him generate personal wealth of more than $500 million. The New England native is showing no signs of slowing down.
Maryland – Kevin Durant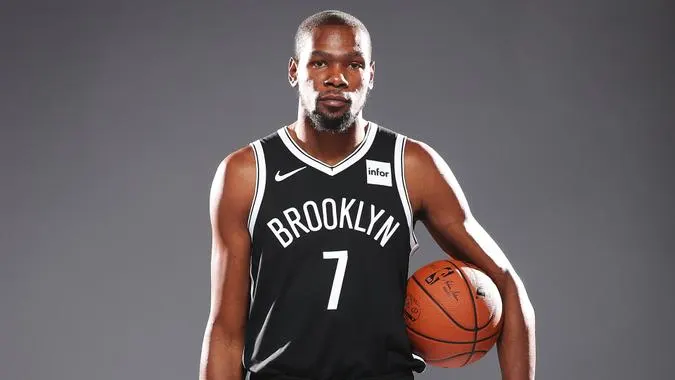 Credit: Al Bello via Getty Images
NBA star Durant has become one of the most talked about players in professional basketball, and recently signed a contract extension with the Brooklyn Nets for $164 million. Additionally, Durant is believed to be a savvy investor, and this, combined with his on-court earnings, has helped him build up wealth of around $200 million.
Massachusetts – Mark Wahlberg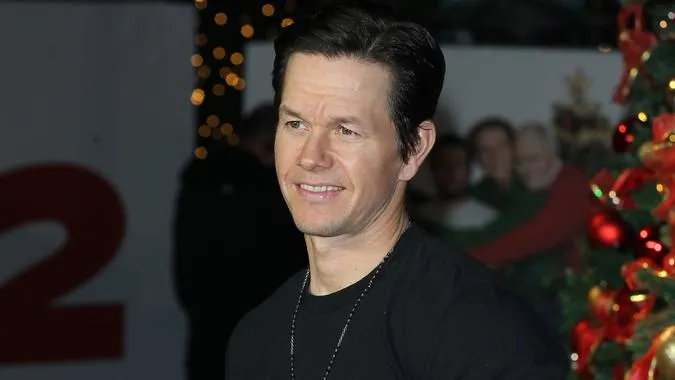 Credit: Twocoms via Shutterstock.com
The failed rapper turned successful movie star, Wahlberg has gone on to star in some of the most critically acclaimed movies ever, such as Boogie Nights and The Departed. The Bostonian has also turned his hand to producing, as well as entrepreneurship, growing a net worth of $400 million.
Michigan – Madonna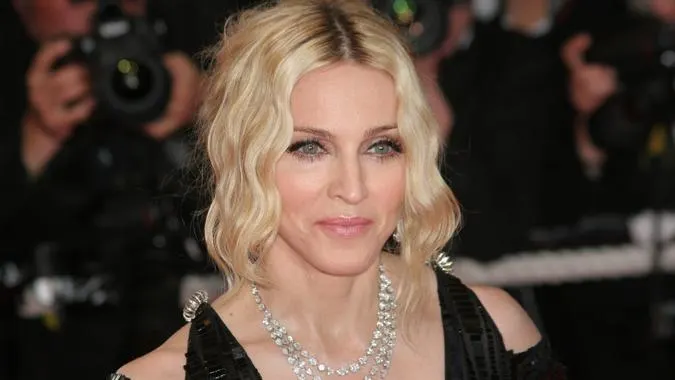 Credit: Denis Makarenko via Shutterstock.com
The Queen of Pop is regarded as one of the most successful and popular recording artists of all-time, and her enduring quality has helped make her incredibly wealthy in the process. With 300 million records sold worldwide, a successful skincare line, and an acting career, she has a personal fortune of $850 million.
Minnesota – Bob Dylan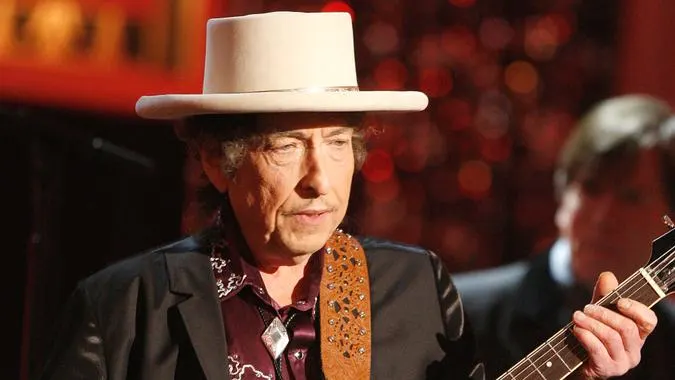 Credit: Kevin Winter via Getty Images
Legendary singer-songwriter and guitarist Dylan is regarded as one of the best and most influential musicians in music history. With close to 40 studio albums, and a multimillion dollar back catalog deal with Universal, the star is believed to have a net worth of $500 million.
Mississippi – Oprah Winfrey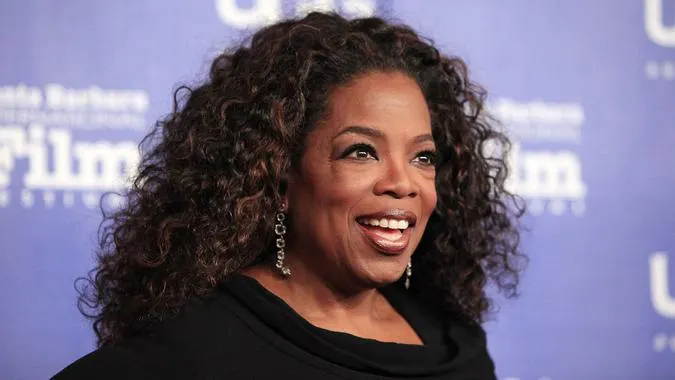 Credit: Joe Seer via Shutterstock.com
Talk show legend and Queen of daytime TV, Winfrey has been a mainstay in American living rooms for many years. Coupled with her role as brand ambassador for Weight Watchers, as well as her acting career, it is believed that Winfrey has amassed personal wealth of around $2.5 billion.
Missouri – Eminem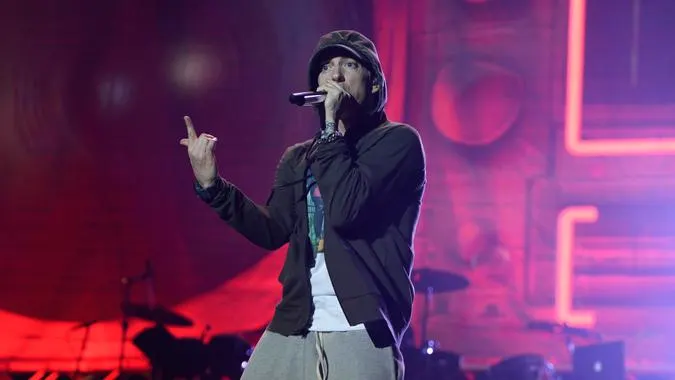 Credit: Theo Wargo via Getty Images
Marshall Mathers III might have grown up in rough and ready Detroit, but the rap sensation was born in Missouri. Selling more than 100 million records worldwide, and credited with popularizing hip hop in middle America, the Oscar winner has a net worth of around $250 million.
Nebraska – Hilary Swank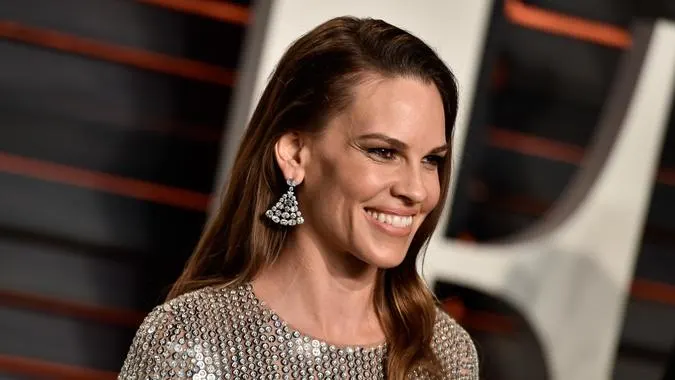 Credit: Pascal Le Segretain via Getty Images
Two time Oscar winner Hilary Swank is probably best known for her role in Clint Eastwood's Academy Award winning Million Dollar Baby, and has enjoyed a long and successful career, amassing wealth in the region of $70 million. She also founded the Hilaroo Foundation, which rehabilitates abandoned animals.
Nevada – Andre Agassi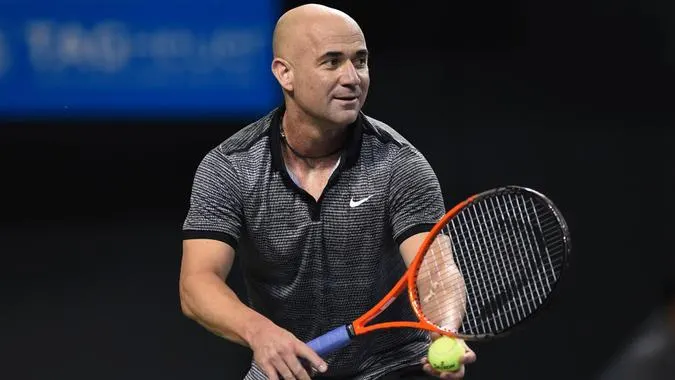 Credit: Aflo/REX/Shutterstock
Perhaps the first global tennis superstar, Agassi was famed for his on court ability, his off-court personality, and his flamboyant dress sense. Winning 8 Grand Slams, and completing the Career Golden Slam, Agassi retired in 2006. He is believed to have a net worth of more than $145 million.
New Hampshire – Dan Brown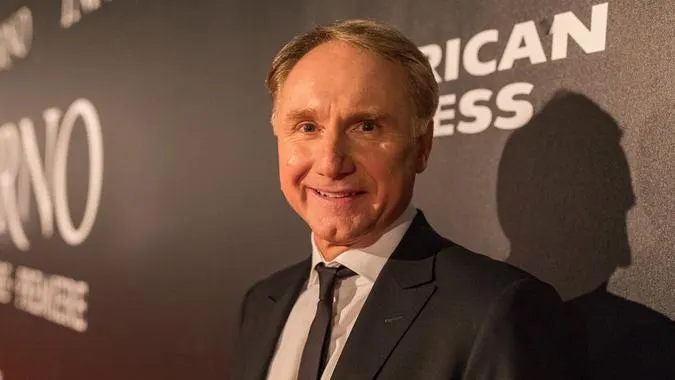 Credit: Christopher Polk via Getty Images for Sony Pictures Entertainment
Another successful author to make the list, Brown shot to global fame and fortune following the release of his hugely popular novel The Da Vinci Code. Brown has sold more than 200 million copies of his works in more than 50 different languages, and has a net worth of around $160 million.
New Jersey – David Copperfield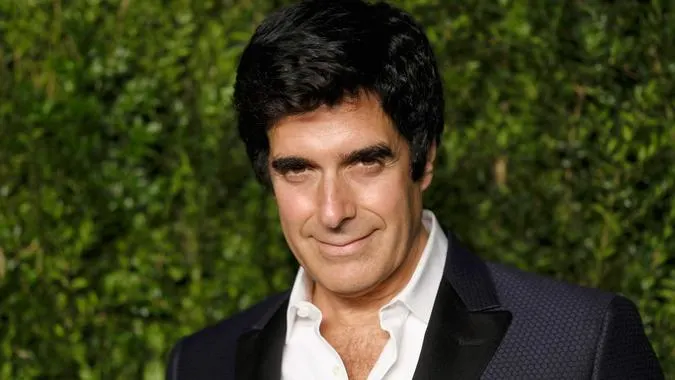 Credit: Dimitrios Kambouris via Getty Images
The most famous, successful, and well-known magician in the world, Copperfield has enjoyed enduring success in a career that has made him almost $1 billion. A big part of this has come from his long-running headline show in Vegas, as well as his diverse real estate portfolio.
New Mexico – Demi Moore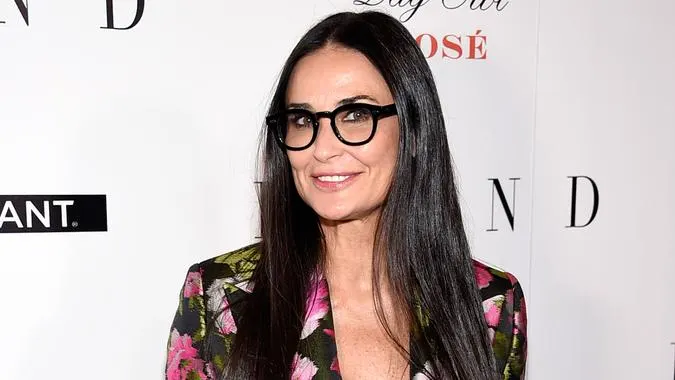 Credit: Dimitrios Kambouris via Getty Images
Once the world's highest-paid actress, Demi Moore has enjoyed longevity and diversity, and her acting career is only part of it. The 60-year-old has also made money from real estate deals, and it is believed that the Indecent Proposal star's personal fortune sits at around $200 million.
New York – Donald Trump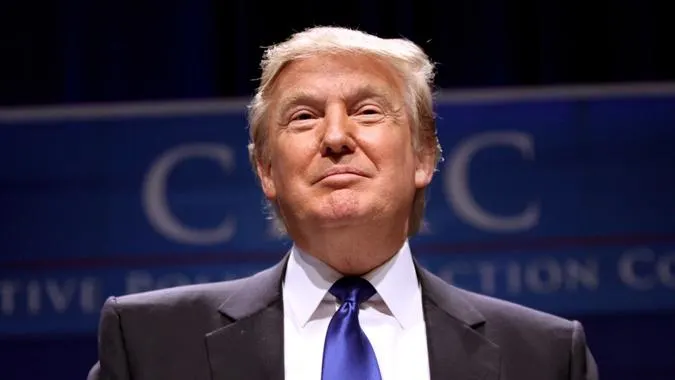 Credit: Gage Skidmore via Flickr.com
Some pretty wealthy celebrities live in New York, but former President and reality TV star Trump sits at the top of the pile. With more than $3 billion of personal wealth, the business magnate has enjoyed a long and successful career as a real estate developer, and continues to have several business ventures today.
North Dakota – Wiz Khalifa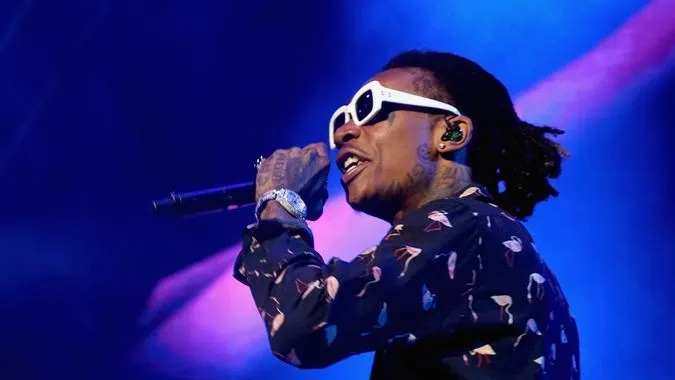 Credit: Bennett Raglin via Getty Images for BET
The successful rapper was born in North Dakota and raised in Pittsburgh, and he has enjoyed a lucrative career due to hits like Black and Yellow, and a series of successful tours. Furthermore, owning a number of homes would suggest he's made money from real estate ventures too; his net worth is $70 million.
Ohio – Steven Spielberg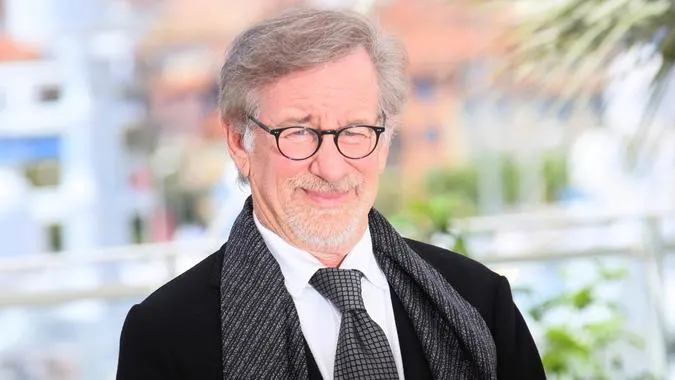 Credit: Denis Makarenko via Shutterstock.com
One of the most famous and acclaimed directors of all time, Spielberg is widely regarded as the Godfather of the modern studio blockbuster. His movies like Jaws, E.T. the Extra Terrestrial, and Jurassic Park all made him one of the most sought-after and revered filmmakers in Hollywood. He is believed to have a personal fortune of close to $8 billion.
Oklahoma – Brad Pitt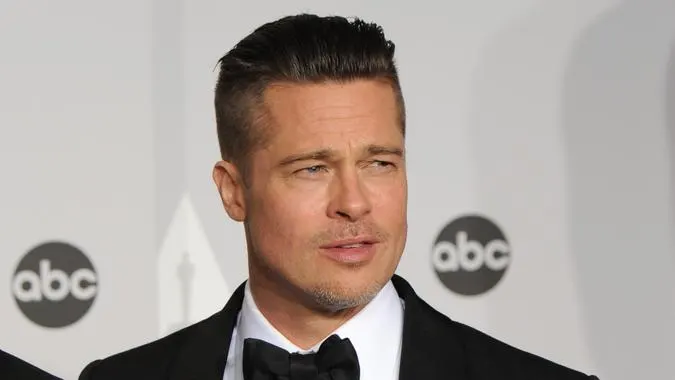 Credit: Featureflash Photo Agency via Shutterstock.com
Architecture buff and Oscar winning actor Pitt is best-known for movies like Seven, Ocean's Eleven, and Once Upon a Time in Hollywood. A mainstay in Hollywood since his breakout role in Thelma & Louise, Pitt is one of the wealthiest actors in Tinseltown, believed to be worth around $400 million.
Oregon – Matt Groening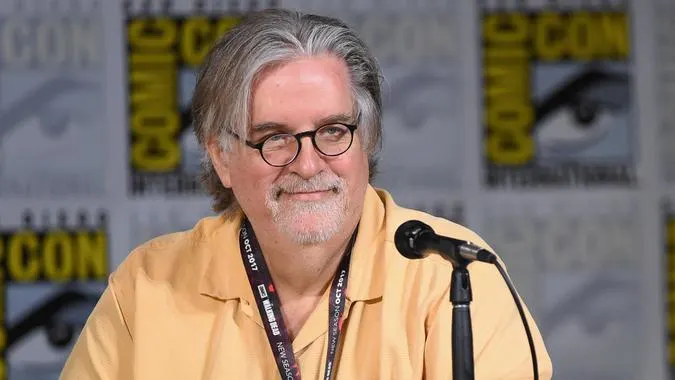 Credit: Mike Coppola via Getty Images
Groening is one of the most wealthy, and perhaps least recognizable names on this list. The Oregon native made his fortune creating and writing The Simpsons, the longest-running prime-time scripted TV show ever in the United States. The success of the show has made Groening more than $600 million.
Pennsylvania – Taylor Swift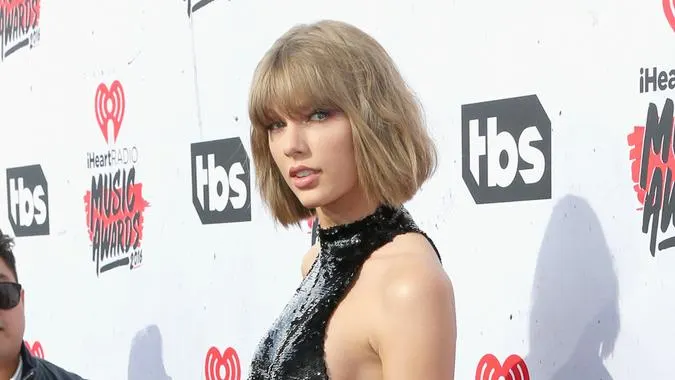 Credit: Frederick M. Brown via Getty Images
Starting out as a young country music star, Swift has successfully reinvented herself as one of the most popular pop stars on the planet. Releasing a multitude of multi-platinum selling records, and sell-out world tours, combined with acting and endorsement deals, the "Shake it Off" singer is worth a whopping $400 million.
South Carolina – Chris Rock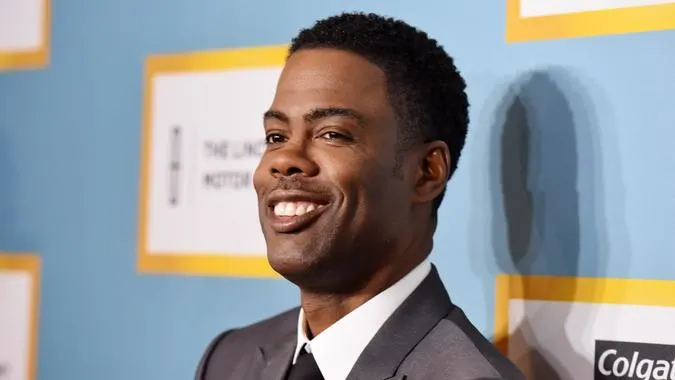 Credit: Earl Gibson III via Getty Images for ESSENCE
Through the success of his acting career, stand-up comedy tours, and movie roles, Chris Rock has had a long and successful career. One of the biggest and most recognizable names on the comedy circuit, Rock's personal fortune is believed to be around $60 million, though it could have been considerably more than this before his 2016 divorce.
Tennessee – Dolly Parton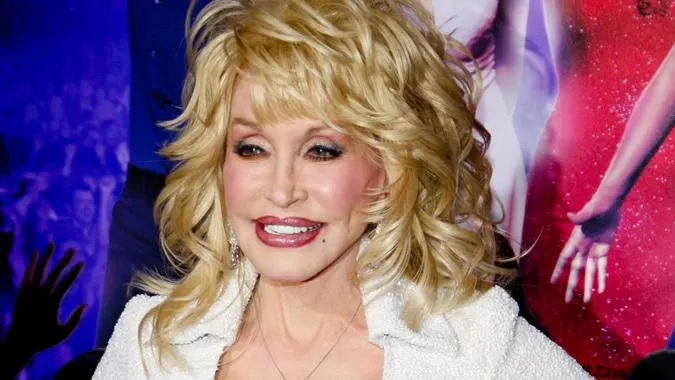 Credit: Tinseltown via Shutterstock.com
Coming from humble beginnings, Parton has developed a musical legacy that has endured across many decades, influencing countless artists in the process. Her country music career, along with her theme park Dollywood, have helped her to amass a personal fortune of close to $650 million.
Texas – Beyoncé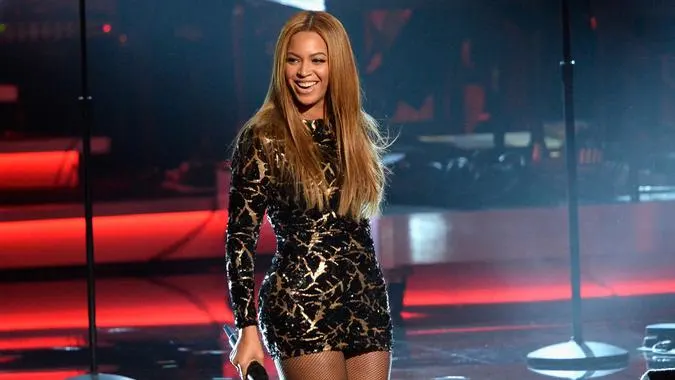 Credit: Kevork Djansezian via Getty Images
When she was a member of Destiny's Child it's unlikely Beyoncé could have predicted the career explosion she would experience. Earning 28 Grammy Awards as a recording artist, she has also had a successful foray into acting, and she has amassed personal wealth of around $500 million in that time.
Utah – Chrissy Teigen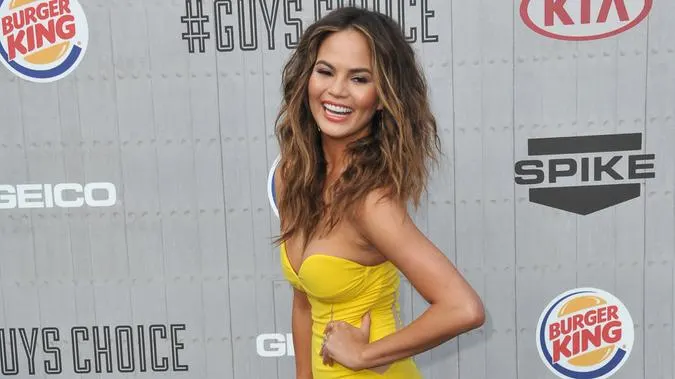 Credit: Featureflash Photo Agency via Shutterstock.com
As a successful model and social media sensation, Teigen has many irons in the fire, and her cookbook line, cosmetics partnerships, modeling contracts, and teaming up with hubby John Legend have all helped the TV personality to generate a fortune of close to $75 million.
Virginia – Sandra Bullock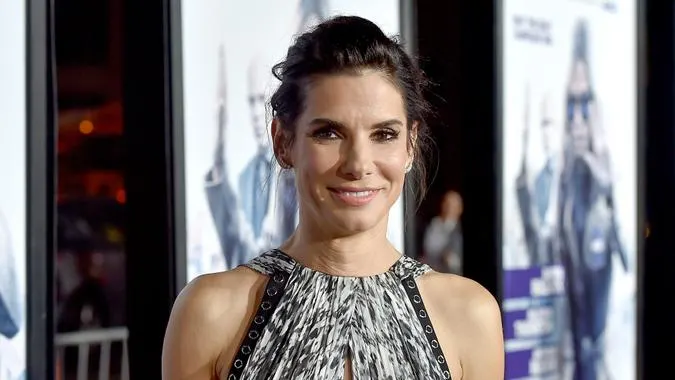 Credit: Kevin Winter via Getty Images
Academy Award winning actress Sandra Bullock is one of the wealthiest stars in Hollywood. The Speed actress has enjoyed a successful career over three decades, and her film roles, and this, coupled with her business ventures as a restauranter and real estate investor have made her more than $250 million.
Washington – Macklemore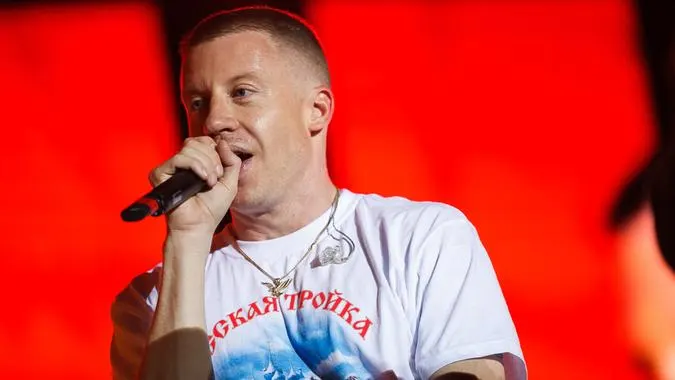 Credit: hurricanehank via Shutterstock.com
The Washington-born rapper enjoyed critical acclaim when he worked with Ryan Lewis on the record The Heist, which was certified platinum in the United States, and won three Grammy Awards. He has also become a minority owner of NHL side Seattle Kraken. His ventures have earned him a net worth of $25 million.
Wisconsin – Willem Dafoe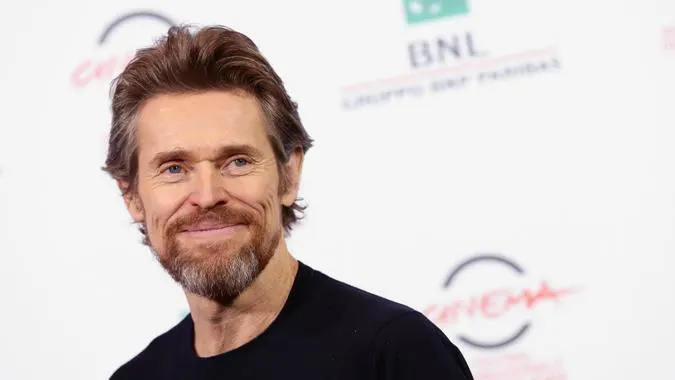 Credit: Vittorio Zunino Celotto via Getty Images
Dafoe is something of a Hollywood institution, starting in everything from blockbusters like Spider-Man, to authors films such as Lars Von Trier's Antichrist. The four-time Oscar nominee continues to be one of the biggest names in the industry, and has a reported net worth of close to $40 million.