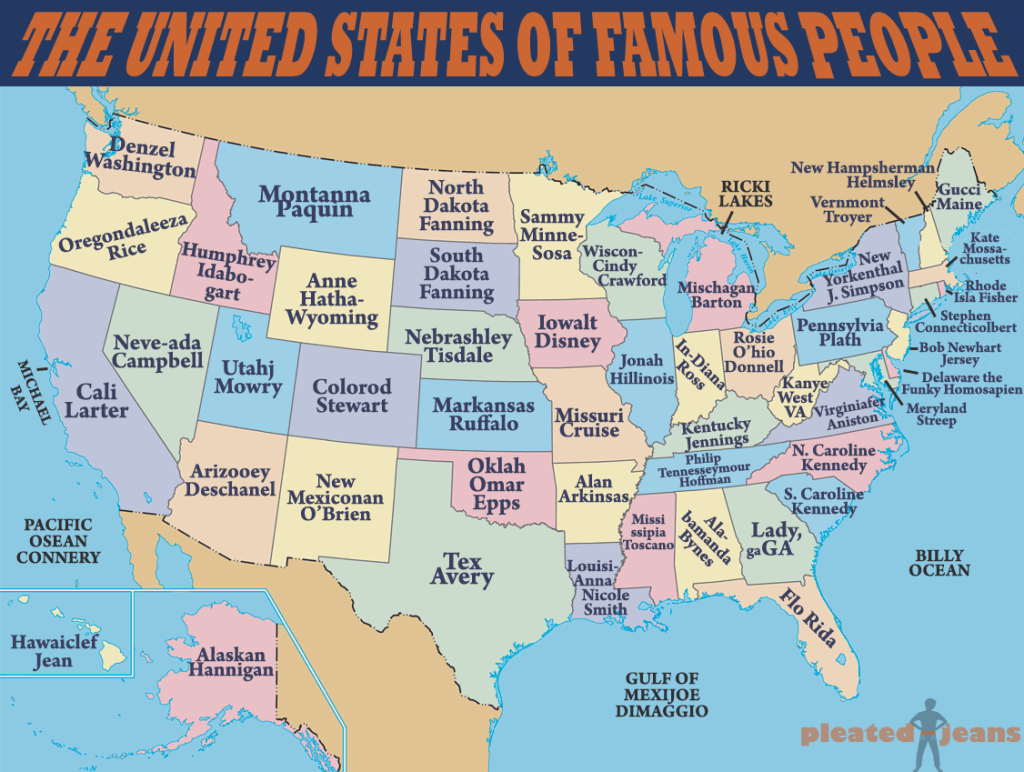 Pleated Jeans via Pinterest
The US is not short of famous names and faces, however, stars are born all over the nation; not just in LA. Here's a list of every state's most iconic celebrity so you know who to look out for next time you're strolling around your hometown.
1. Alabama – Lionel Richie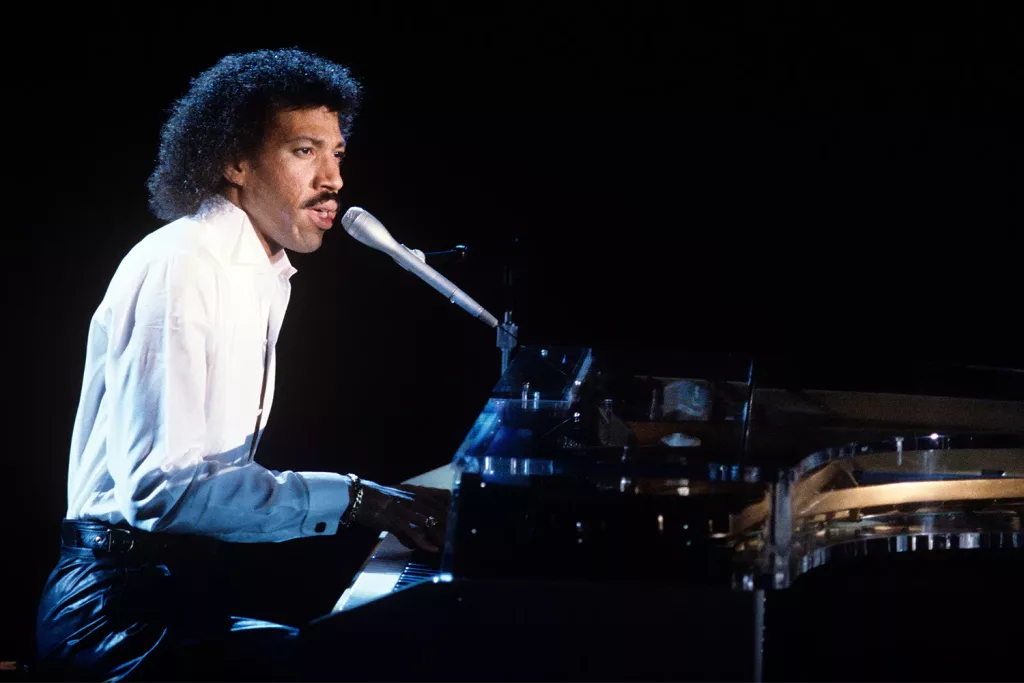 ABC Photo Archives via Getty Images
The "Dancing on the Ceiling" and "Hello" singer was born on June 20, 1949 in Tuskegee, Alabama. His dad was in the army and his mum was a teacher. Little Lionel soon rose to super stardom after making his mark in the Motown music scene.
2. Arizona – Stevie Nicks
Smoothradio via Getty Images
The lead singer of Fleetwood Mac, Stevie Lynn Nicks, was born in Phoenix, Arizona on 26th May 1948. After a brief music career in another band, Fleetwood Mac's album, "Rumors" is one of the best-selling albums of all time and has been certified 20x platinum.
3. Arkansas – Mary Steenburgen
NBC Universal via Getty Images
Know for her role in several comedies and Christmas films, you may know her as the mom in Elf, Stepbrothers and The Proposal. She was born in Newport, Arkansas in 1953, but now lives in LA and is a mother in real life to her son, Charlie.
4. California – George Lucas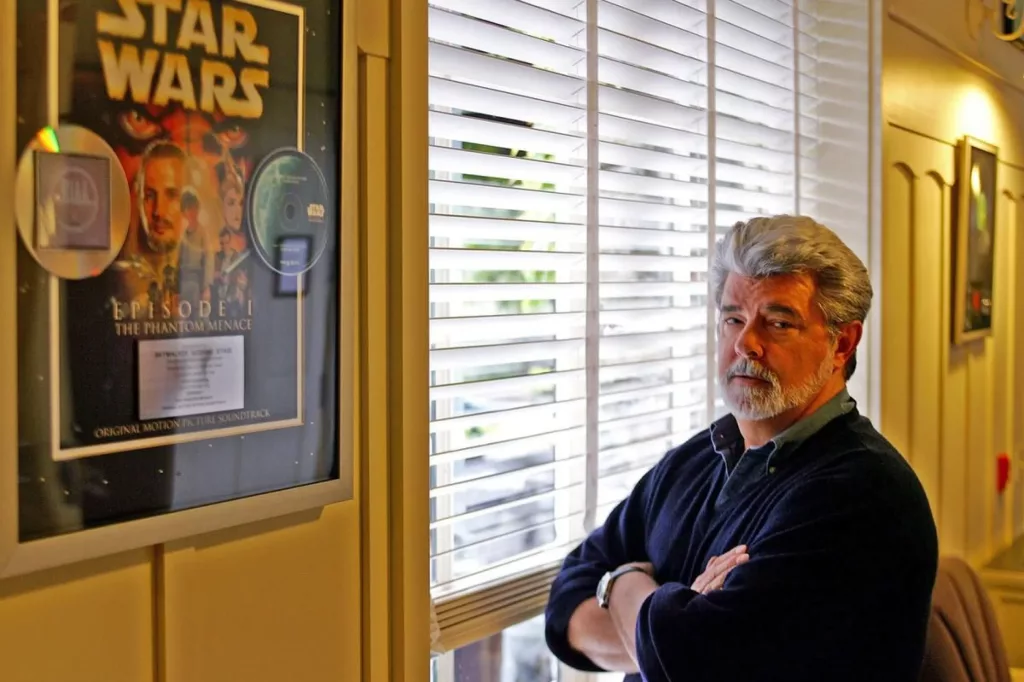 Eric Risberg via Associated Press
Lucas was born in Modesta, California and is most well-known for being the genius behind the Star Wars and Indiana Jones franchises. He attended the opening of Disneyland when he was a child, little did he know that Disney would soon have a whole park dedicated to his work.
5. Colorado – Tim Allen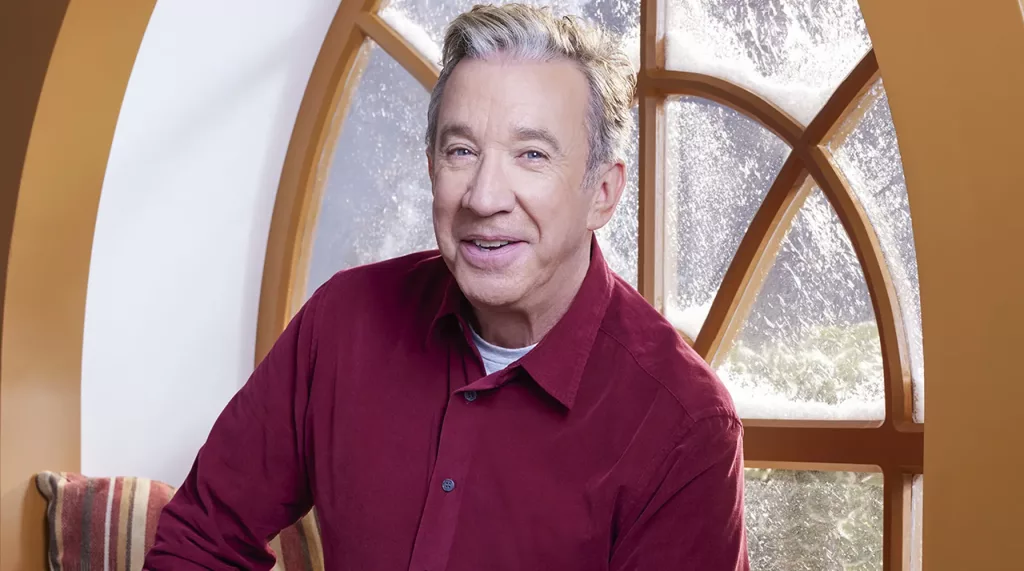 Jerry Fink via Fox News
Another famous face from your favorite Christmas films. The Santa Claus and Toy Story actor was born in Denver, Colorado on June 13, 1953. He is the third eldest of six children and his parents worked as a community worker and a real-estate agent. little did Allen know he was soon to be come a household name.
6. Connecticut – Seth McFarlane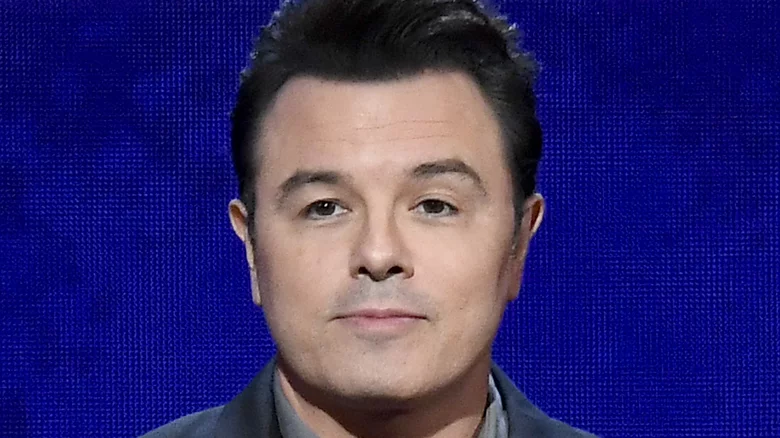 Blaise Santi via Looper
Funnyman Seth McFarlane was born in Kent, Connecticut. Best known for being the mind behind Family Guy and Ted, it was in Connecticut at the age of two that McFarlane began drawing cartoon characters, such as Fred Flintstone and Donald Duck, from memory. He was always destined for animated glory.
7. Delaware – Joe Biden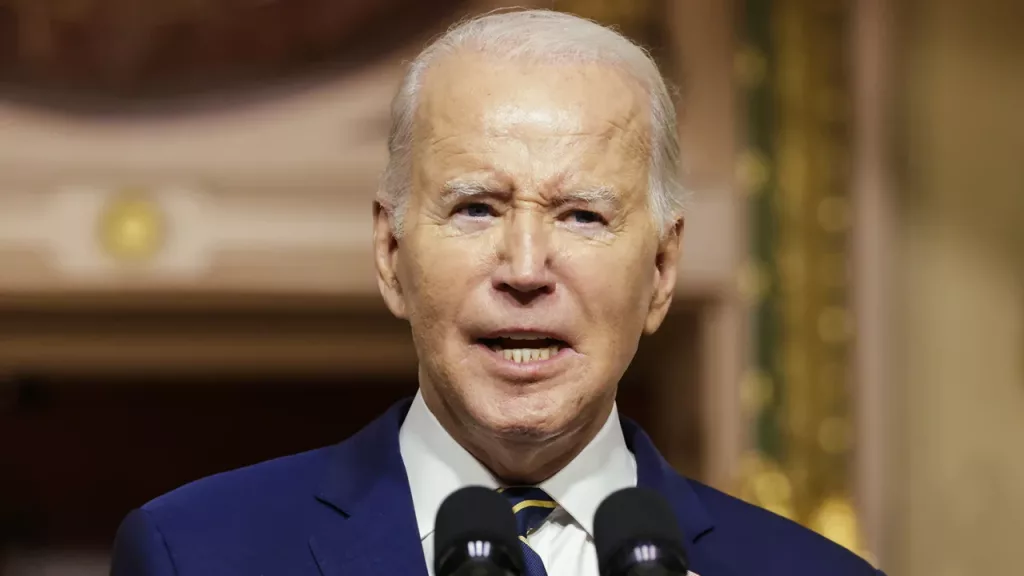 Bloomberg via Getty Images
Current US President, Joe Biden was born in in Pennsylvania in 1942, but moved to Claymont, Delaware with his family and spent his childhood and adolescence there. Biden is the oldest president, the first president to have a female vice-president and the firts president from Delaware.
8. Florida – Ariana Grande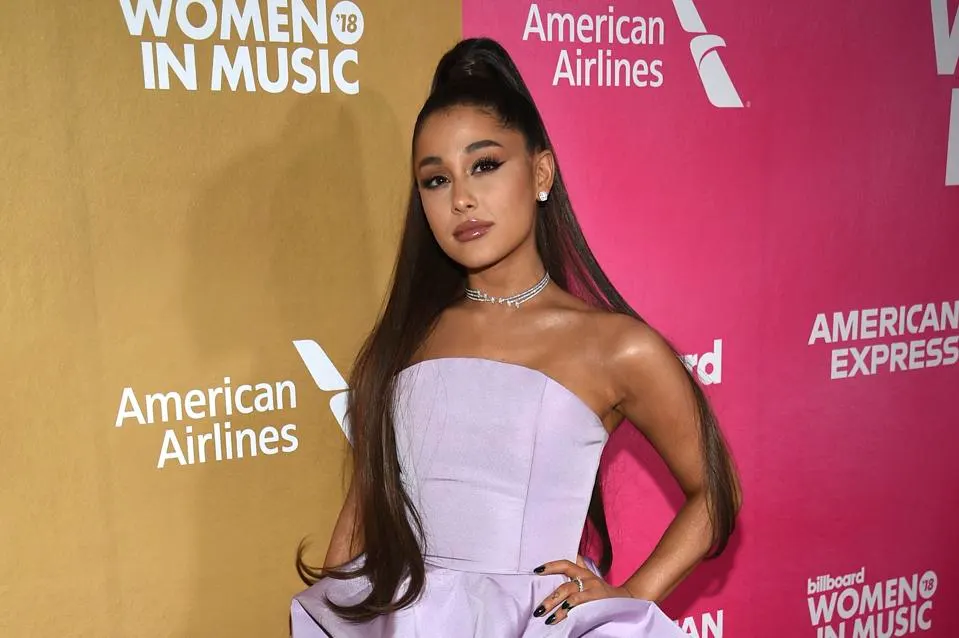 Invision via AP
Grande, world-famous singer known for her vocal range and whistle tone; was born in Boca Raton, Florida on June 26, 1993. She and her family were Florida Panthers season ticket holders and would attend games frequently throughout her childhood. Her half-brother, Frankie, is also an internet personality.
9. Georgia – Kanye West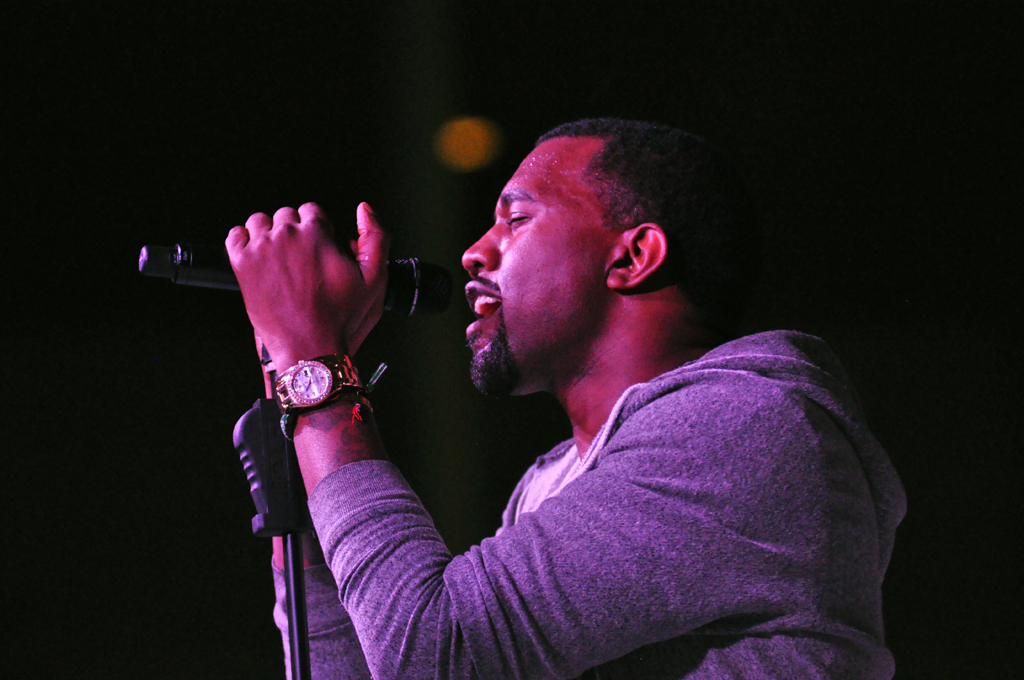 Credit: Jason Persse via Wikimedia Commons.
West was born in Atlanta, Georgia on June 8, 1977. His parents divorced when he was 3 years old and Ye moved to Chicago with his mother. West also briefly lived in Nanjing, China whilst his mother taught at a university there on a scholarship.
10. Hawaii – Bette Midler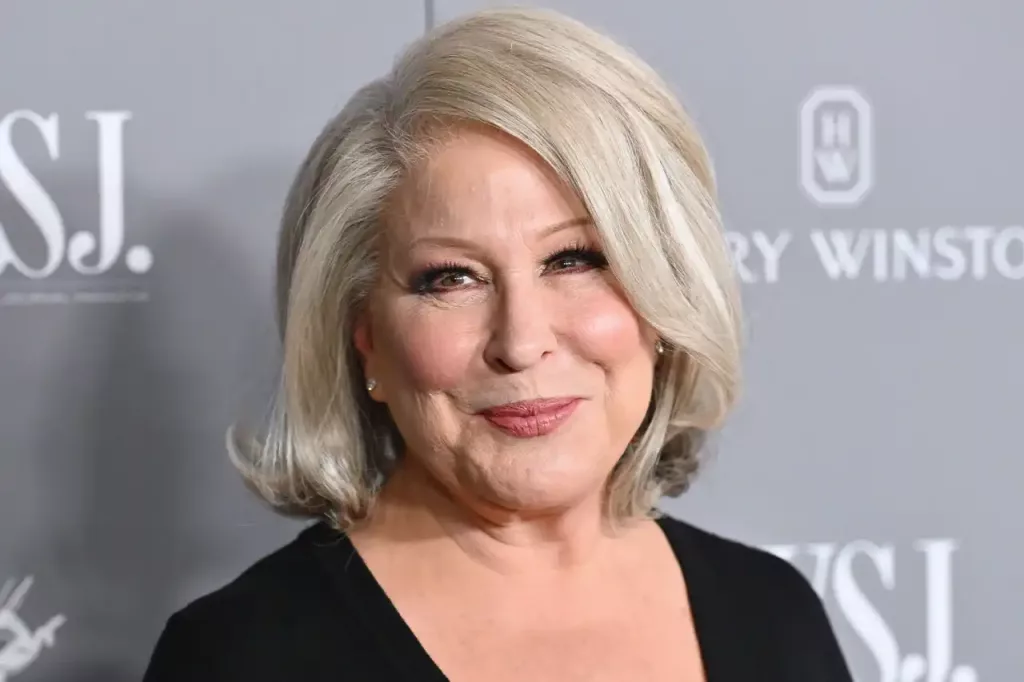 Jude Ephson via The Sun
Hocus Pocus star, Bette Midler, was born in Honolulu on December 1, 1945. She and her parents were one of the only Jewish families in a mostly Asian neighbourhood. She went to theater school in Hawaii but dropped out after three semesters, this didn't stop her reaching stardom, though.
11. Illinois – Harrison Ford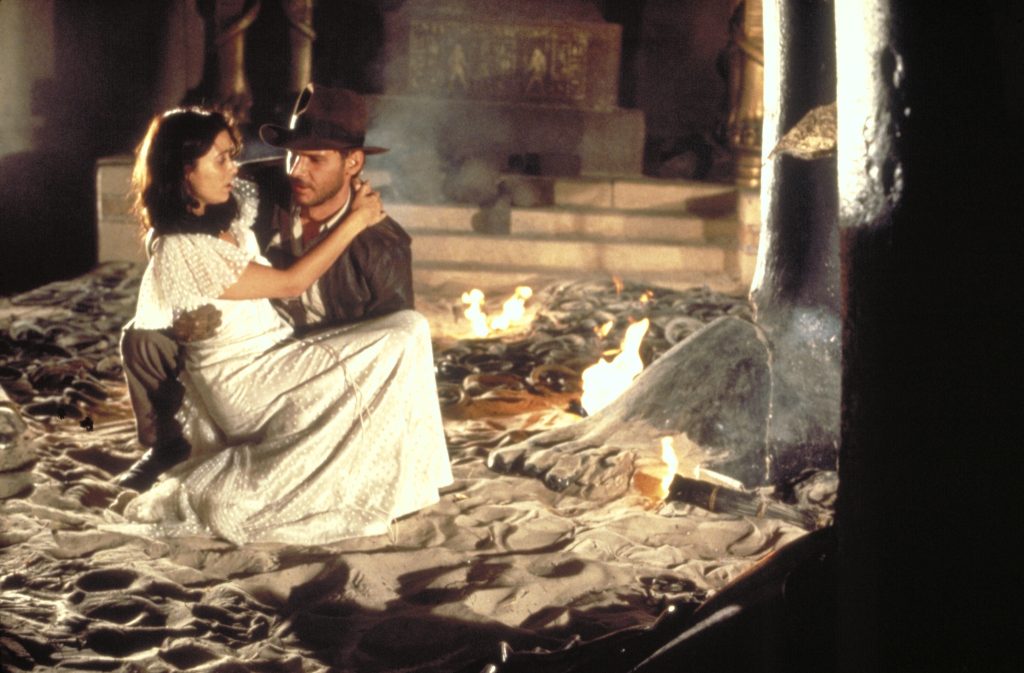 Lucasfilm ltd via IMDb
That's right, Indiana Jones himself hails from Illinois (although his character is from Princeton, NJ). He was born in Chicago on July 13, 1942. His parents both worked in TV and radio, so from a young age, Ford was learning the craft. Maybe that's why, today, he's the US's 7th highest-grossing actor.
12. Indiana – David Letterman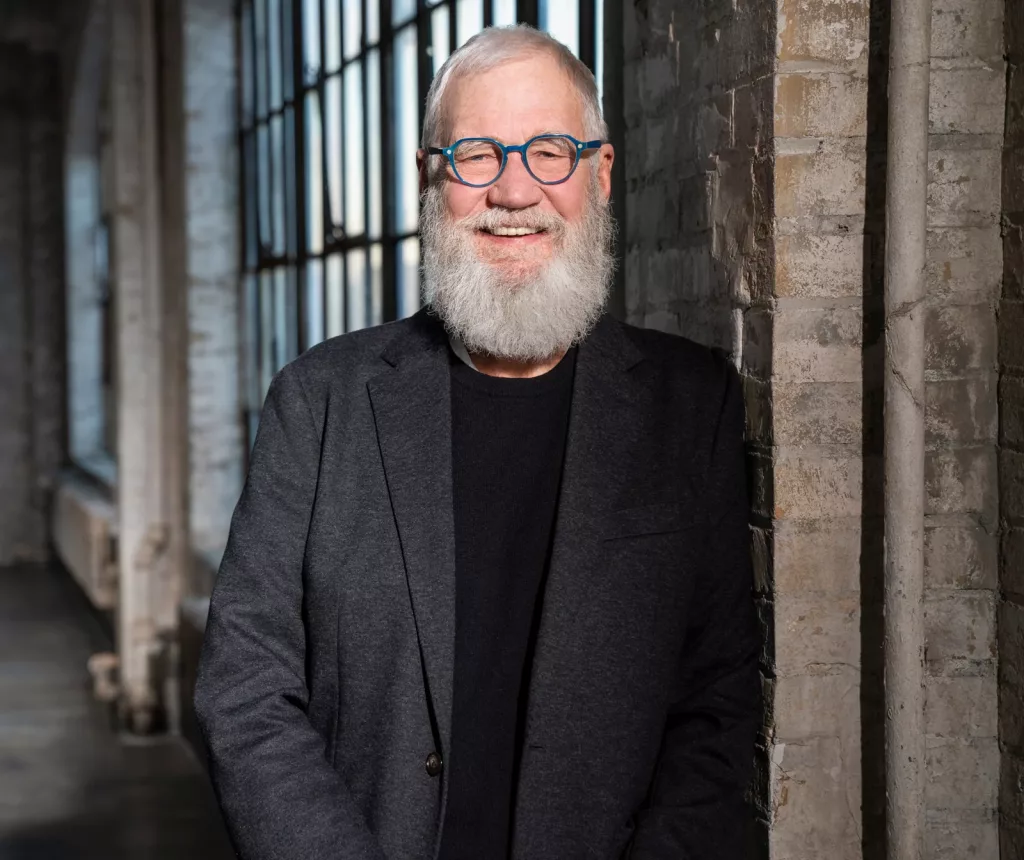 Clifton Prescod via Netflix
Legendary television host David Michael Letterman was born in Indianapolis, Indiana on April 12, 1947. His father was a florist and his mother worked in the Presbyterian church. He began his career as a radio presenter for a student-run radio station in Indianapolis and was fired for saying that he didn't care about classical music. Sorry, Mozart.
13. Iowa – Ashton Kutcher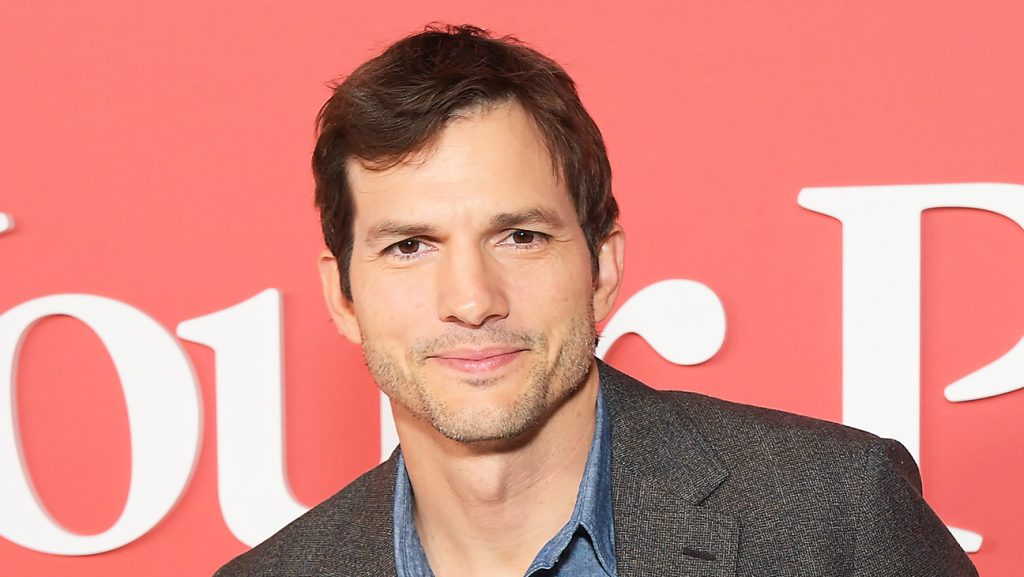 Adam Gallay via Getty Images
2000s heartthrob Ashton Kutcher was born on 7 February, 1978 in Cedar Rapids, Iowa. Kutcher studied biochemical engineering for a while at the University of Iowa, hoping that he would one day cure his brother's heart ailment, but he soon got kicked out for partying. He was scouted for his good looks and soon moved to LA to pursue a career in modelling and acting.
14. Kentucky – George Clooney
Franco Origlia via Getty Images
Clooney was born in Lexington, Kentucky in 1961. His mother was a beauty queen and councilwoman and his dad was a news anchor. So, he was always going to have a face made for TV. Also, George Clooney is half-first cousins five times removed with former president Abe Lincoln; destined for greatness.
15. Louisiana – Louis Armstrong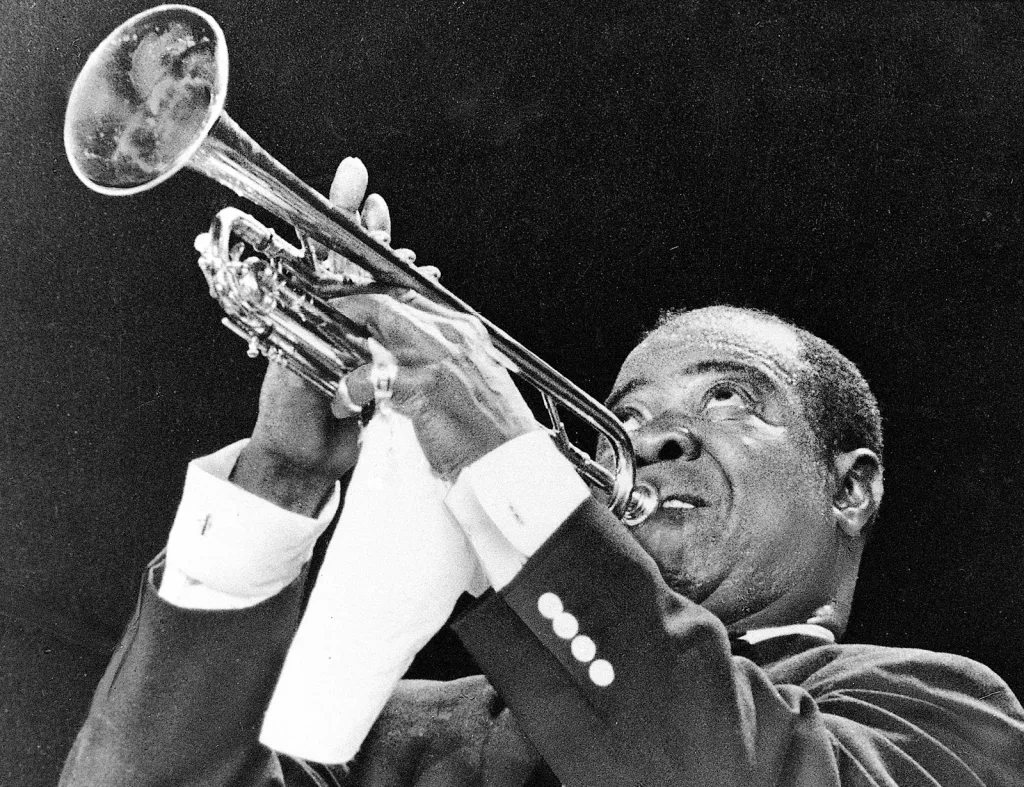 AP via Britannica
Armstrong was born in New Orleans on August 4, 1901. He lived in poverty throughout his childhood and found his love for music through hard times. He started playing the trumpet in jazz bands on riverboats in New Orleans and soon became one of the founding fathers of jazz culture in Louisiana.
16. Maine – Stephen King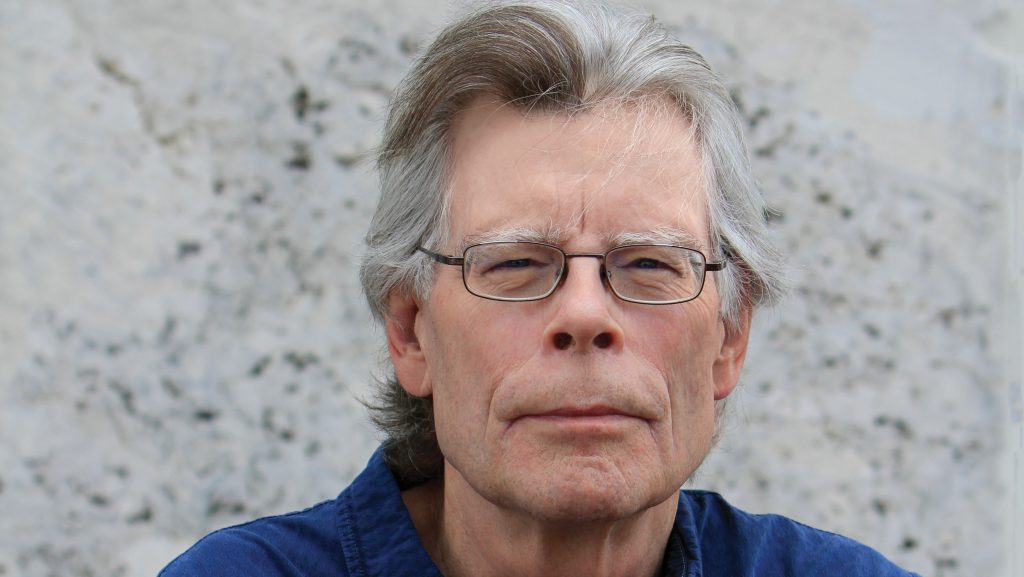 Shane Leonard via NPR
If you've ever read any of King's books, you can probably tell that he's from Maine. The often grey and rainy landscape here along with the flashes of red during fall make the perfect setting for any horror novel. King was born in Portland, Maine on September 21, 1947 and has allowed his home state to be the setting for many of his most famous works.
17. Massachusetts – Ben Affleck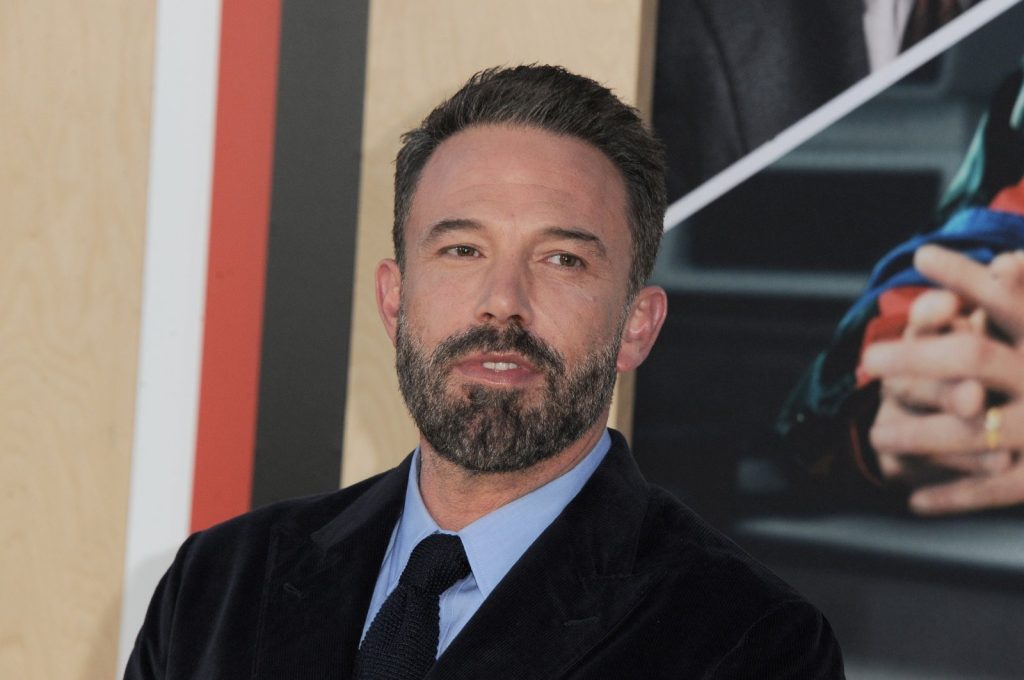 Daily Sabah via Shuttershock
Affleck was born Benjamin Géza Affleck-Boldt on August 15, 1972, in Berkeley, California. However, he and his parents moved to Cambridge, Massachusetts when Affleck was about three years old. Affleck grew up going to see plays with his mother and actually went to school with Matt Damon, who gets an honorable mention here.
18. Michigan – Madonna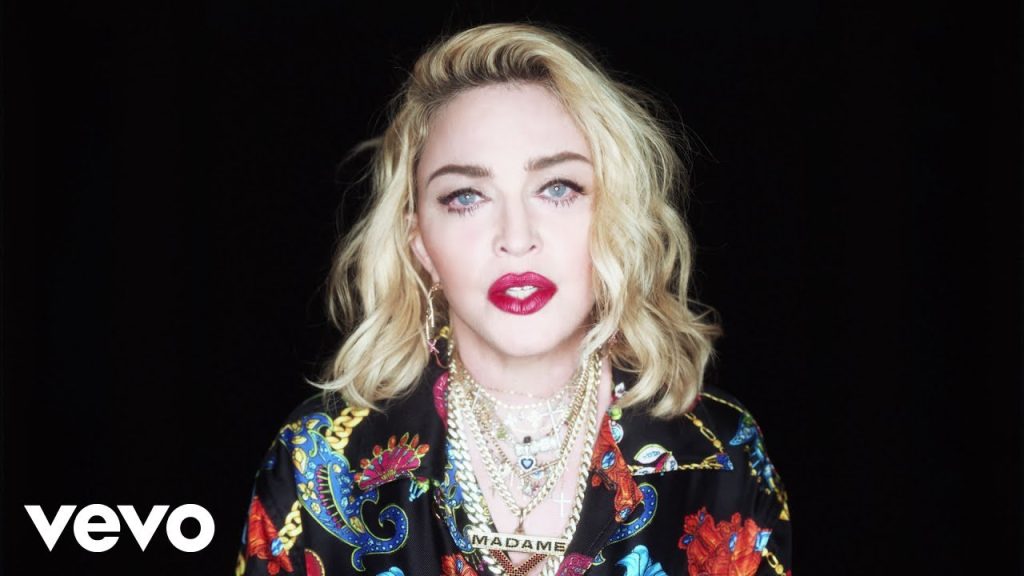 Credit: MADONNAVEVO via YouTube
The Queen of Pop was born in Bay City, Michigan on August 16, 1958. Madonna did well in school and received a dance scholarship to the University of Michigan but dropped out to move to New York City in search of fame. She did this with $35 in her pocket and says it was the bravest thing she had ever done.
19. Minnesota – Bob Dylan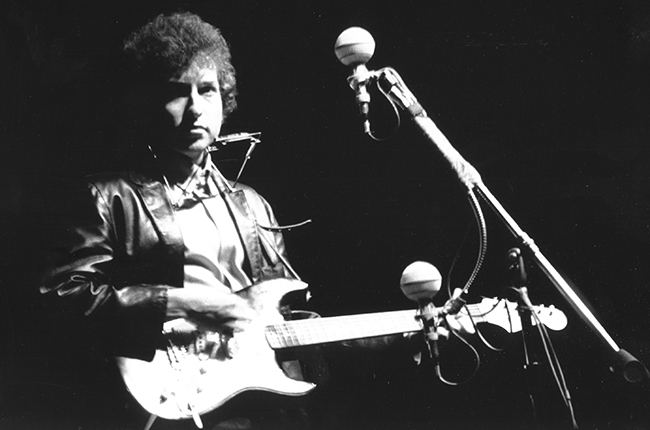 Michael Ochs Archives via Getty Images
Music legend Bob Dylan was born on May 24, 1941 in Duluth, Minnesota. Dylan was always destined to be a star and performed in several bands throughout high school. One year, when he performed t his school's talent show, his principal cut the microphone because Dylan's performance was too loud.
20. Mississippi – Oprah Winfrey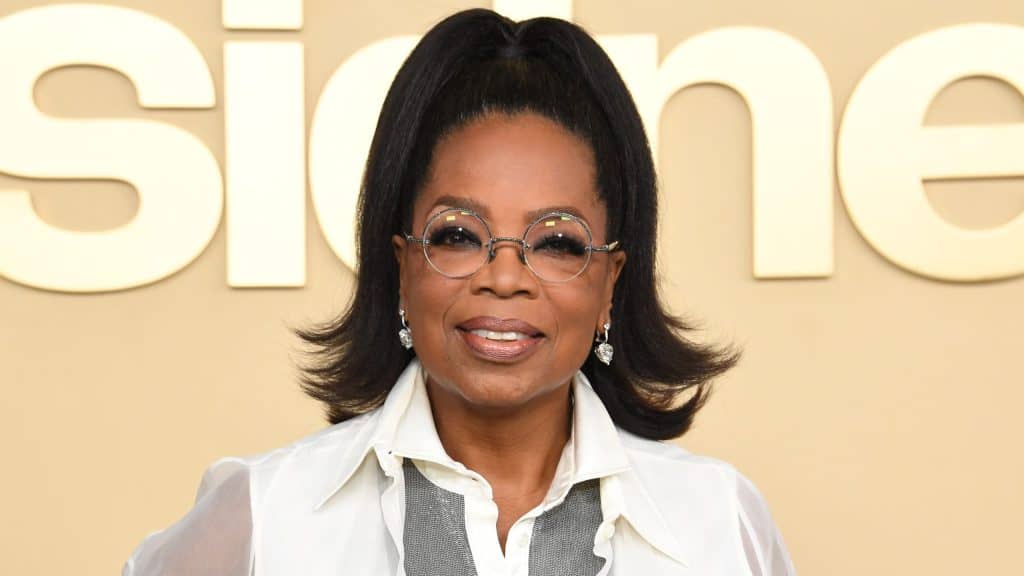 Jon Kopaloff via Getty Images
Probably the most famous talk-show host in the world; Oprah hails from Kosciusko, Mississippi and was born into poverty in 1954. Her mother was a teenager when she had Oprah and they struggled financially. However, Oprah worked her way to the top and is often thought to be the most influential woman in the world, she was also the only Black billionaire in the world for a period of time.
21. Missouri – Eminem
Theo Wargo via Getty Images
Credited with popularizing hip-hop music in Middle-America, Marshall Mathers was born in St Joseph Missouri in 1972. Eminem used to sneak into a neighboring high school in Missouri during lunchtime and have rap-battles with other teenagers interested in the craft. Eminem started in the underground hip-scene in Detroit and quickly rose to the top.
22. Nebraska – Hilary Swank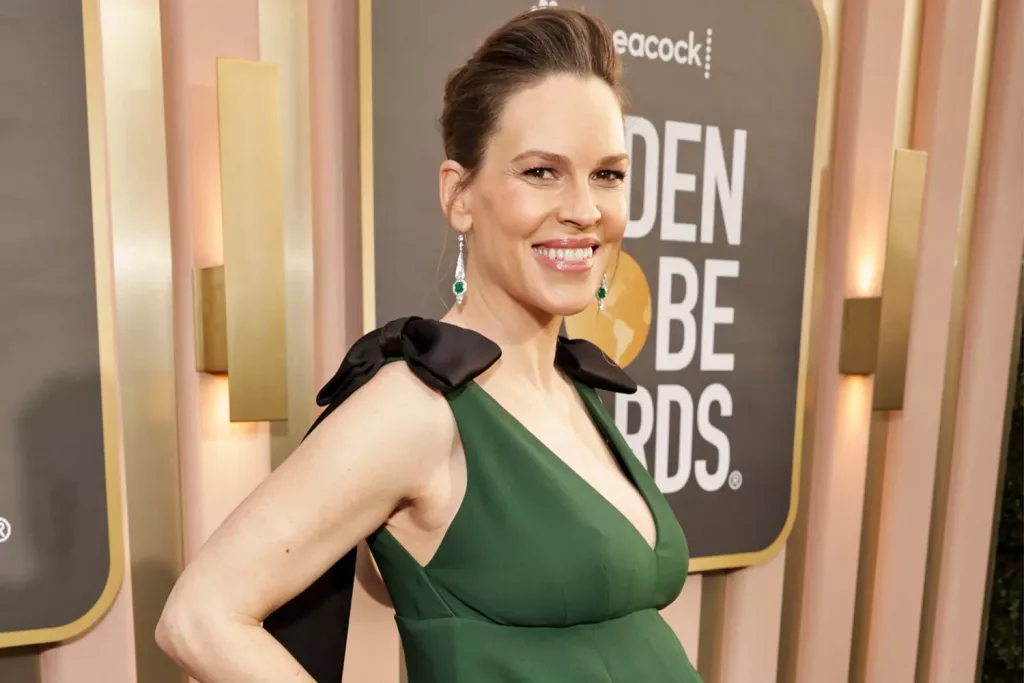 Todd Williamson via NBC
Swank was born on July 30, 1974 in Lincoln, Nebraska. Swanks parents worked as a dancer and a travelling salesman and when she was 15, her parents divorced. Her mother, who was very supportive of Swank's dream of being an actor, moved with Hilary to LA when she was 15 and they lived in a car until they had enough money to rent an apartment.
23. Nevada – Andre Agassi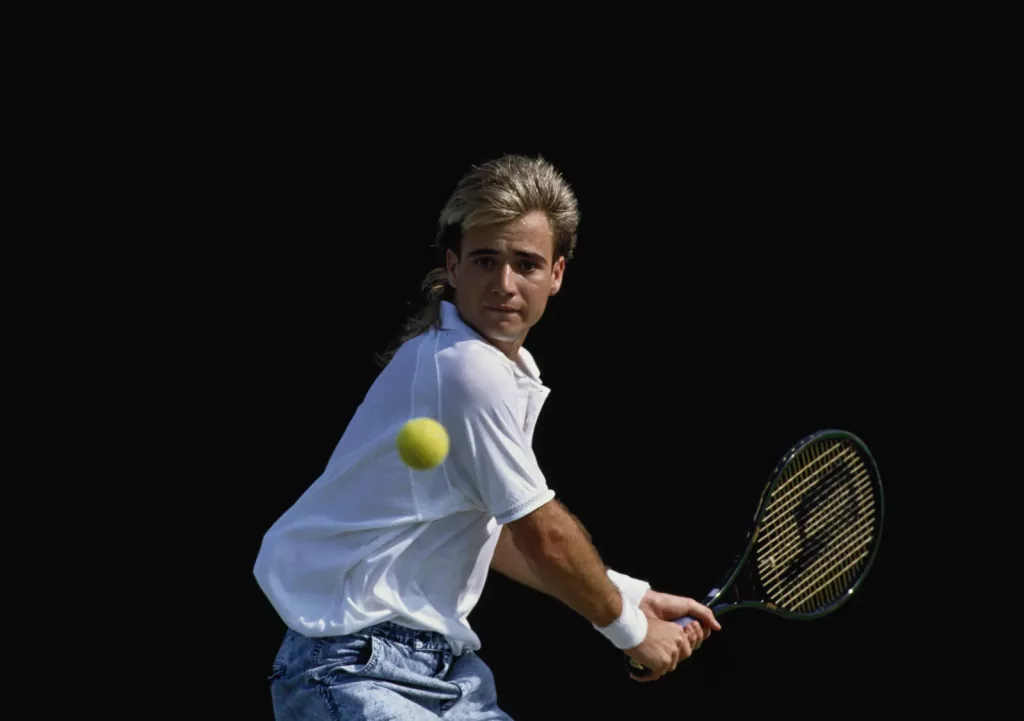 Bob Martin via Getty Images
Andre Kirk Agassi is widely known as one of the best tennis players to ever grace the court. But before he was a all-star, he was just a little boy who was born in Las Vegas. His dad was a former Olympic boxer and sent Agassi to a tennis academy in Florida. After watching him pay, coaches urged Agassi to drop out of school and pursue a full-time career in the sport.
24. New Hampshire – Dan Brown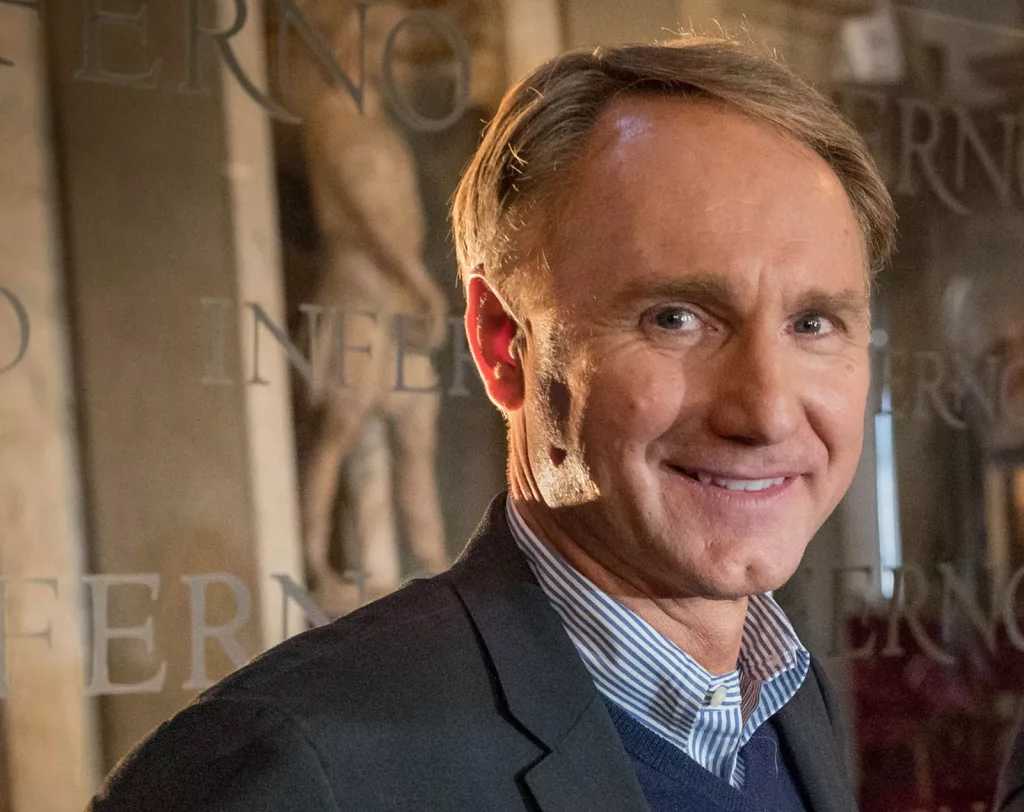 Christopher Polk via Getty Images
The Da Vinci Code writer was born on June 22, 1984 in Exeter, New Hampshire. He grew up in a house of music, mathematics and religion; with all this in mind, it's no surprise that Dan Brown's books took the shape that they did. From a small town in New Hampshire to a household name.
25. New Jersey – David Copperfield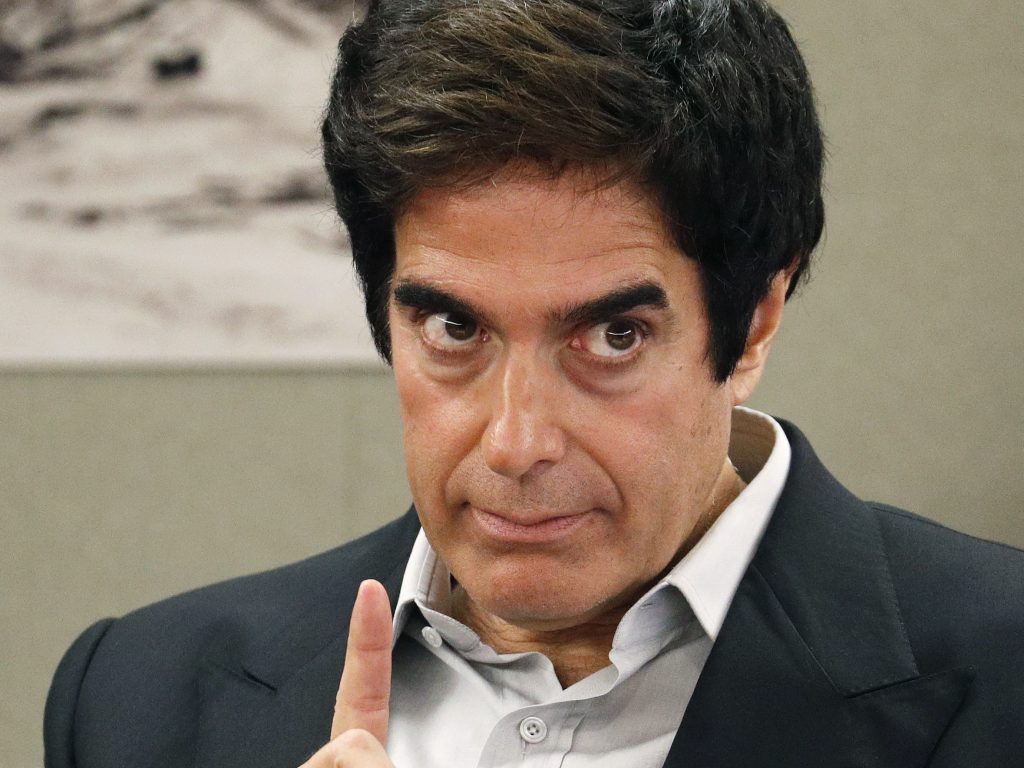 John Locher via NPR
David Seth Kotkin, or David Copperfield as you may know him, was born in Metuchen, New Jersey in 1956. He attended a day camp there when he was 12 where he learnt magic mainly to pick-up girls, little did he know he would become one of the most famous magician's of all time.
26. New Mexico – Demi Moore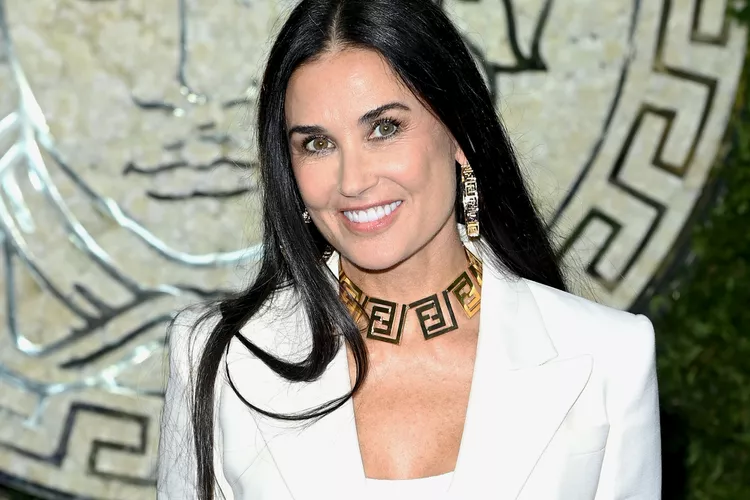 Shape via Getty Images
Moore was born in November, 1962. Moore left a difficult family dynamic to become an actress and model when she was just 17 and in 1990 she starred in the highest-grossing film of that year, Ghost. She was also married to some big stars, including Aston Kutcher and Bruce Willis.
27. New York – Robert De Niro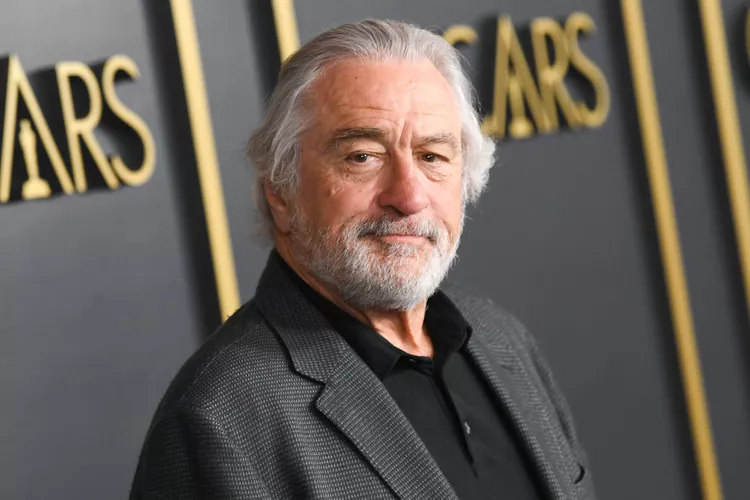 Kevin Winter via Getty Images
New York is a melting pot of culture and arts so it's no surprise that it boasts a huge line-up of celebrities. However, there is no one as New York as Goodfellas star, Robert De Niro. He was born in Manhattan in 1943. He was raised by his mom in Little Italy and was an integral part of the culture there.
28. Ohio – Steven Spielberg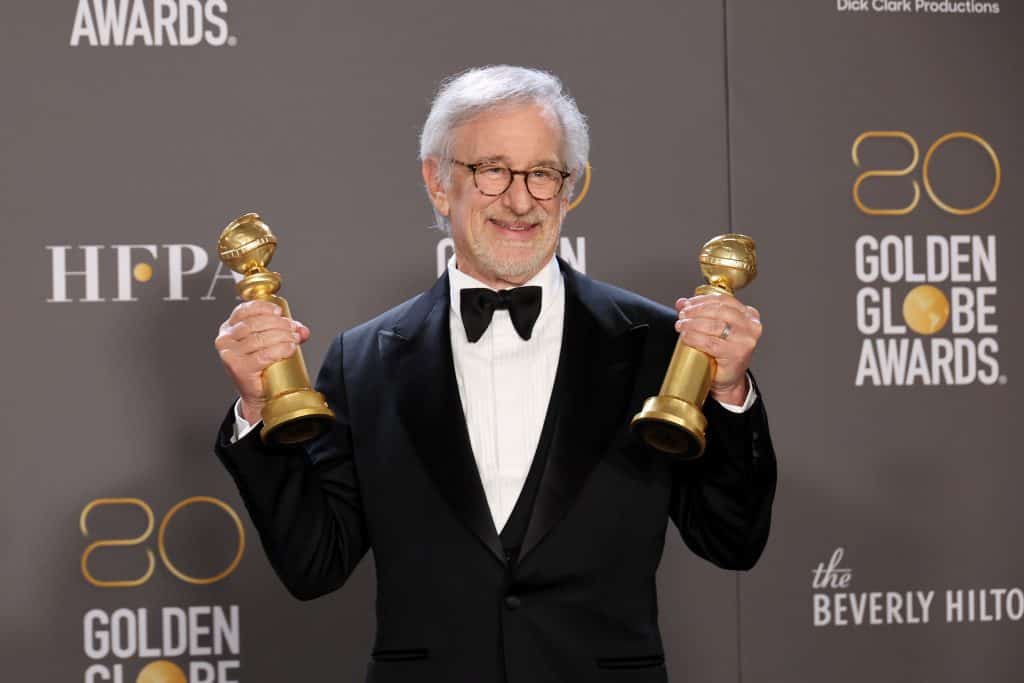 Amy Sussman via Getty Images)
Probably the biggest director of our time, the man behind epic movies like Jurassic Park and E.T was born in Cincinnati in 1946. He first had an interest in film when he was 12 years old and made a short film from his childhood bedroom that involved his toy trains. He has been nominated at The Golden Globes a whopping 22 times.
29. Oklahoma – Brad Pitt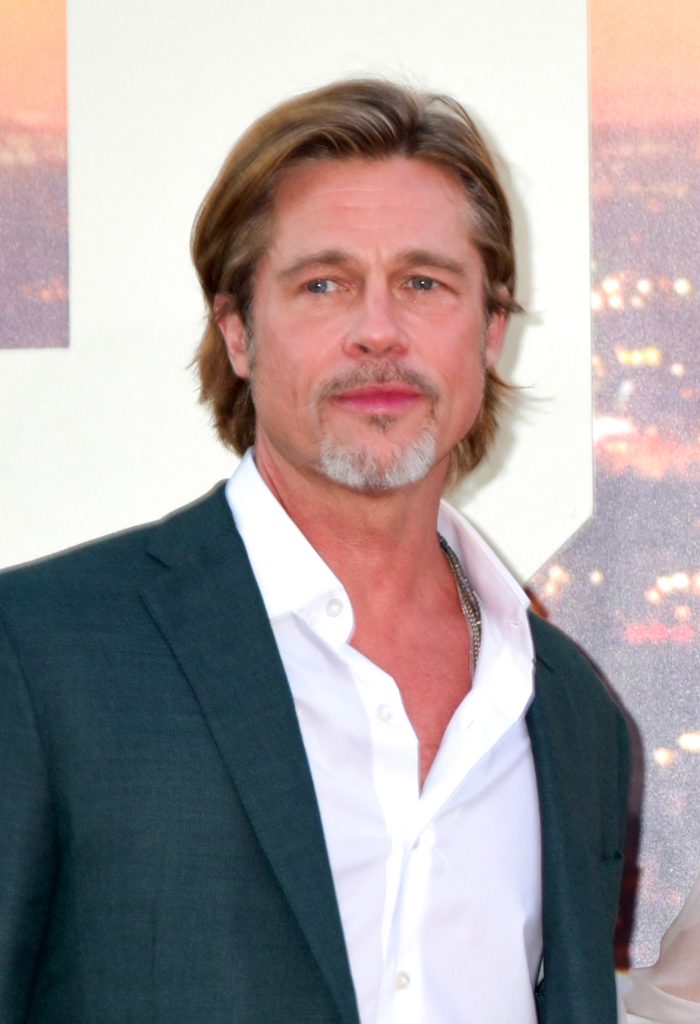 Glenn Francis via Wikimedia Commons
Yes, that's right. Oklahoma is one lucky state. Actor and all round handsome man Brad Pitt hails from Shawnee, Oklahoma. His real name is actually William Bradley Pitt and he was born in 1963. Pitt attended the University of Missouri and three wekes before he was due to complete his degree, he dropped out and moved to LA.
30. Oregon – Matt Groening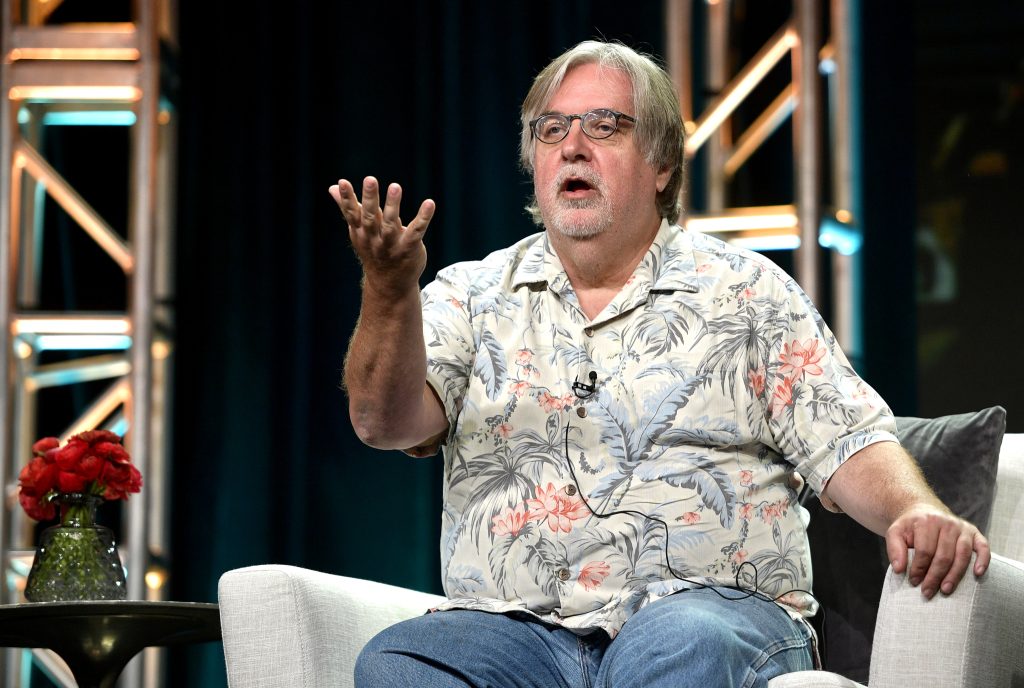 Matt Winkelmeyer via Getty Images
Creator of everyone's favorite American family, Matt Groening was born in Portland, Oregon in February 1954. Before Groening created The Simpsons and Futurama, he was drawing cartoons and editing his college newsletter. Groening's father was a Russian cartoonist called Homer, where do you think he drew inspiration from?
31. Pennsylvania – Taylor Swift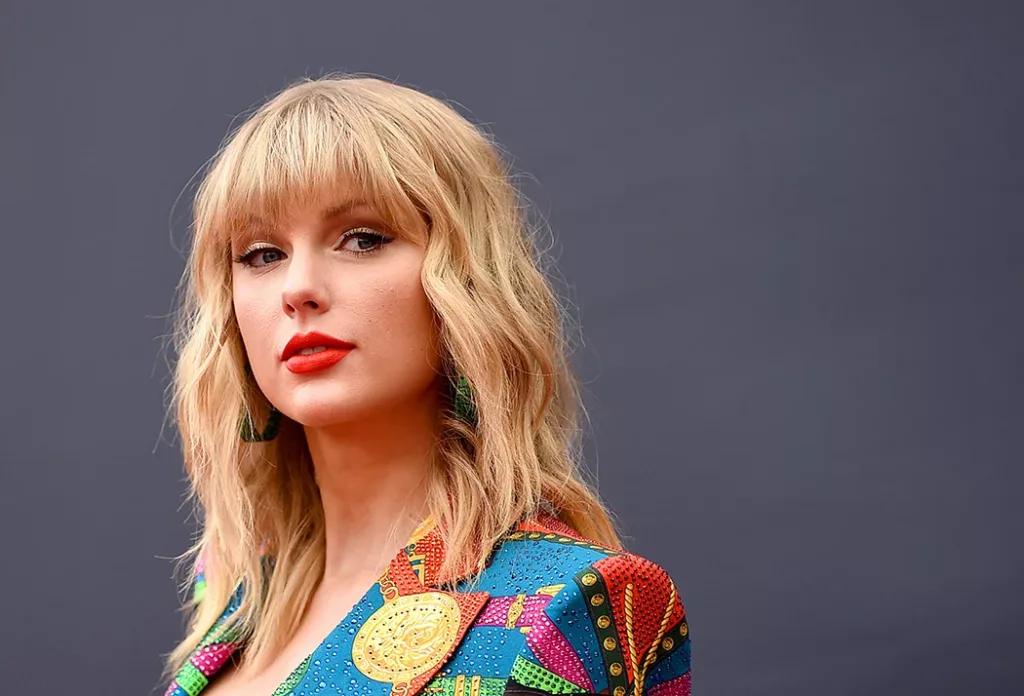 JSTOR via Getty Images
You might assume that the country singer turned music sensation was born in Nashville, however, she and her family moved there when she was 13 to pursue her music career. Taylor Alison Swift was born in Reading, Pennsylvania on December 13, 1989. One of her best-selling albums is named after the year she was born.
32. South Carolina – Chris Rock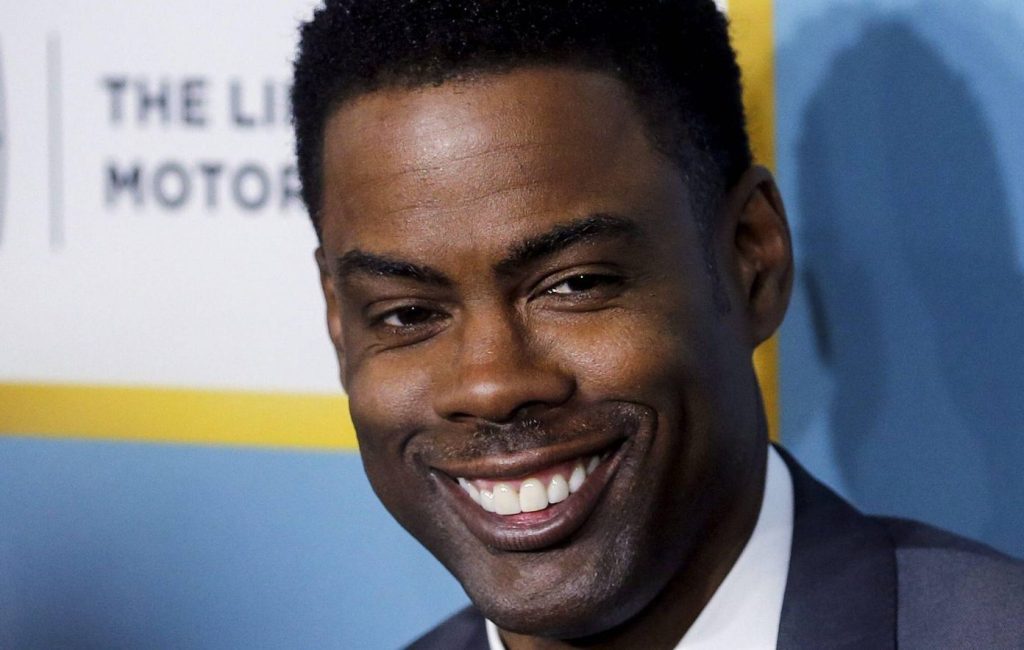 Carlo Allegri via Getty Images
Edgy comedian Chris Rock was born in Andrews, South Carolina in February 1965. His mother was a social worker and his father a truck river. Soon after Rock was born, he and his family moved to New York where Rock began performing stand-up comedy in 1984.
33. Tennessee – Dolly Parton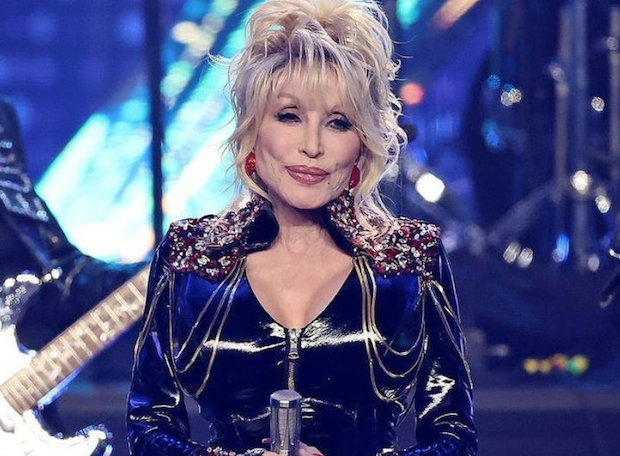 @dollyparton via Instagram
It's no surprise that the queen of country music hails from Tennessee. Born in 1946 in a tiny cabin on the banks of The Little Pigeon River. She lived a simple life and often comments that even though her father was illiterate, he was one of the smartest people she knew. Later in her career, she went on to donate a lot of money to help people dealing with illiteracy in deprived areas.
34. Texas – Beyoncé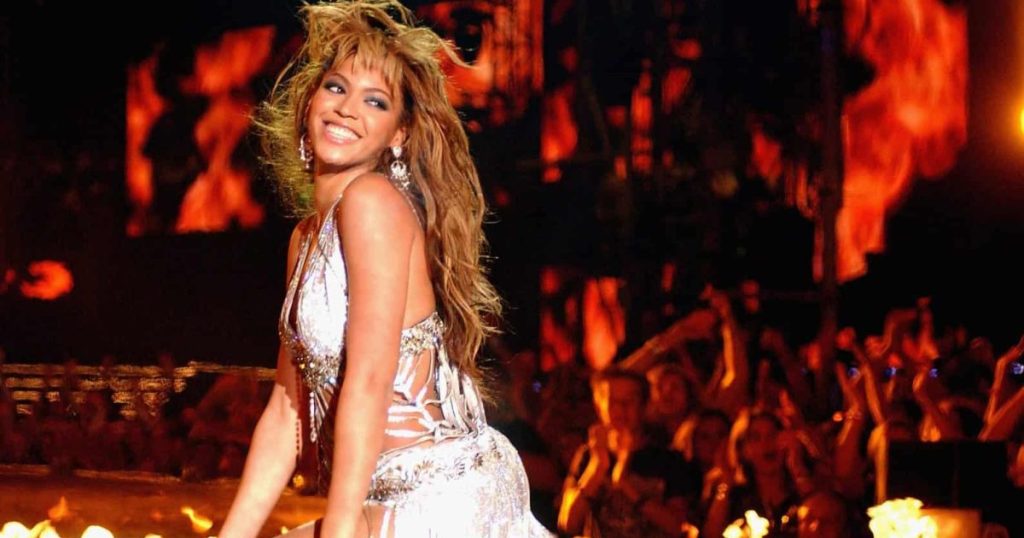 Frank Micelotta via Getty Images
Although Texas is known for its country music, it has produced a real R&B/pop sensation. Queen Bey was born Beyonce Giselle Knowles in 1981 in Houston, Texas. Yoncé is proud of her roots and often pays tribute to her hometown through her music. In her hit track, Flawless, she even says "I'm Texas forever" – despite her jet-set lifestyle!
35. Utah – Julianne Hough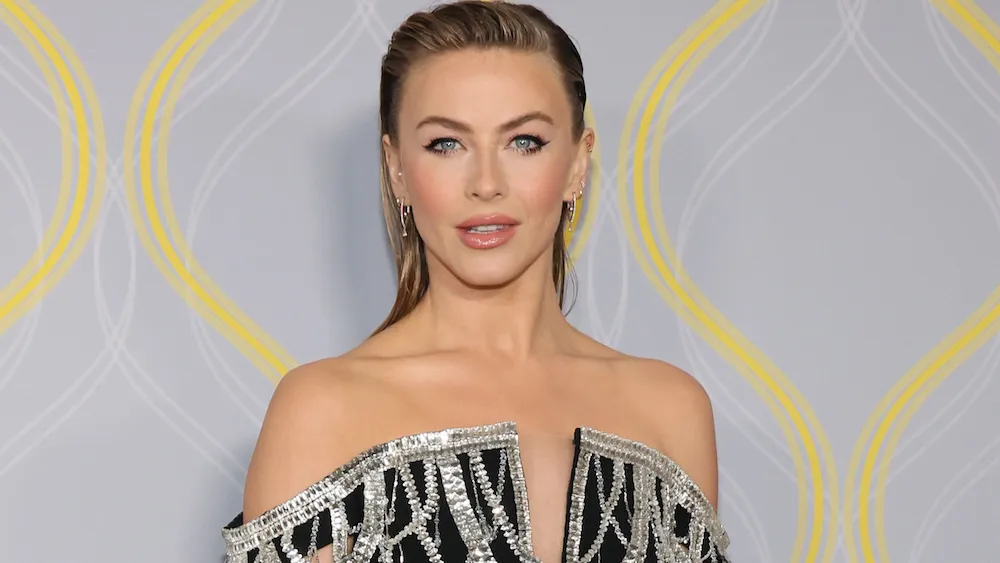 Getty Images via Variety
The dancer and actress was born in Orem, Utah in 1988. Although she's starred in Footloose and Burlesque, Hough came from a modest Mormon family. When Hough was just nine, her parents sent her and her brother Derek to live with their dance coaches and train under them. It worked, because that Hough sure knows how to move.
36. Virginia – Sandra Bullock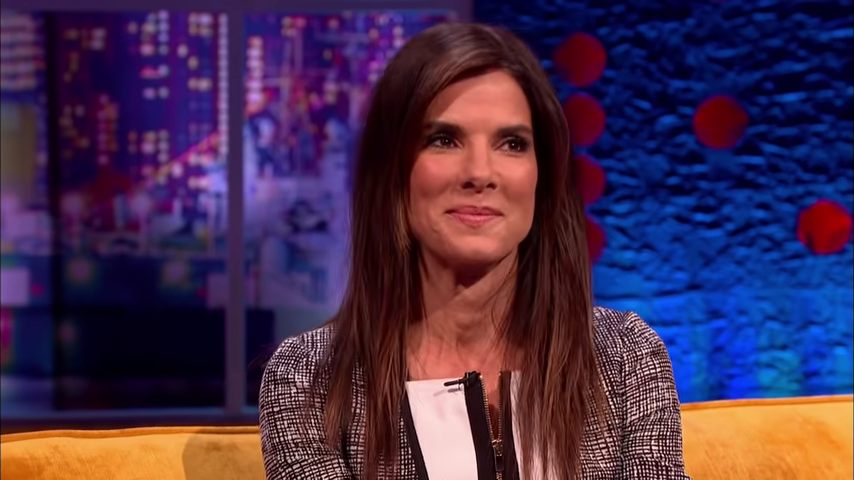 Getty Images via AP
Bullock was born in Arlington County in Virginia on July 26, 1964. Both of Bullock's parents were opera singers and she was raised between Nuremberg, Germany and Vienna, Austria. She was trained in ballet and opera singing and this launched her into a career in the spotlight.
37. Washington – Kurt Cobain
Getty images via Rolling Stone
The talented musician was born in Aberdeen, Washington in February 1964. As the primary songwriter, guitar player and vocalist of one of the biggest bands of the 90s, Cobain was incredibly talented from a young age. The Nirvana frontman could play guitar and piano from the age of four.
38. West Virginia – George Brett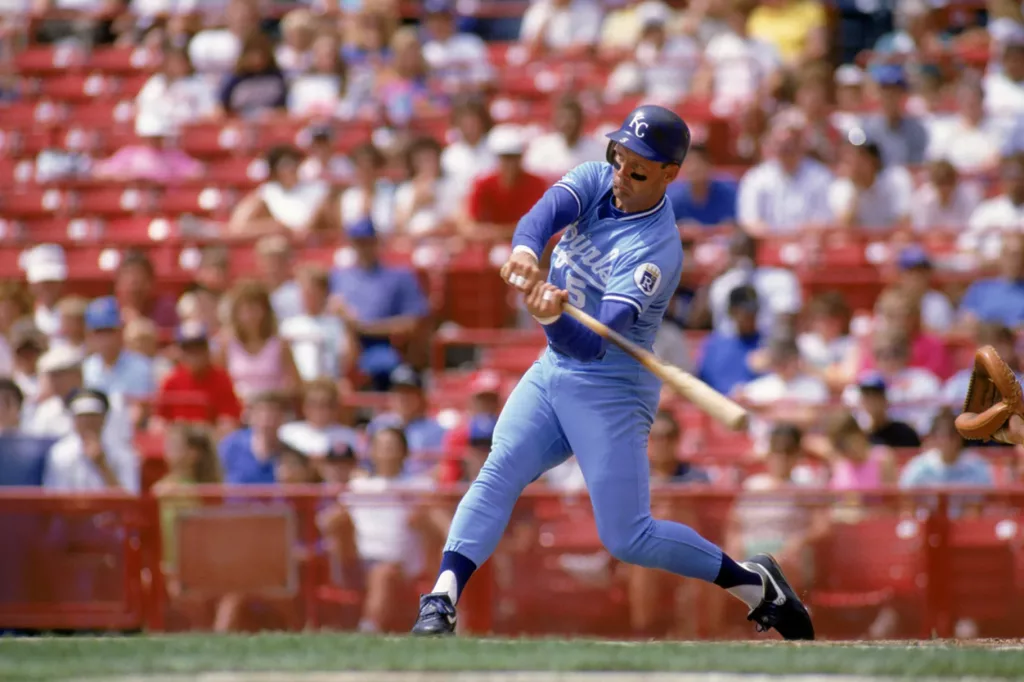 Rick Stewart via Getty Images
Baseball star George Brett was born in 1953 in Glen Dale, West Virginia. Brett was the youngest of four siblings who were all sports-minded and his older brother, Ken, was a major league player also. However, George Brett surpassed his brother's fame and will go down in history as one of the best baseball players.
39. Wisconsin – Willem Dafoe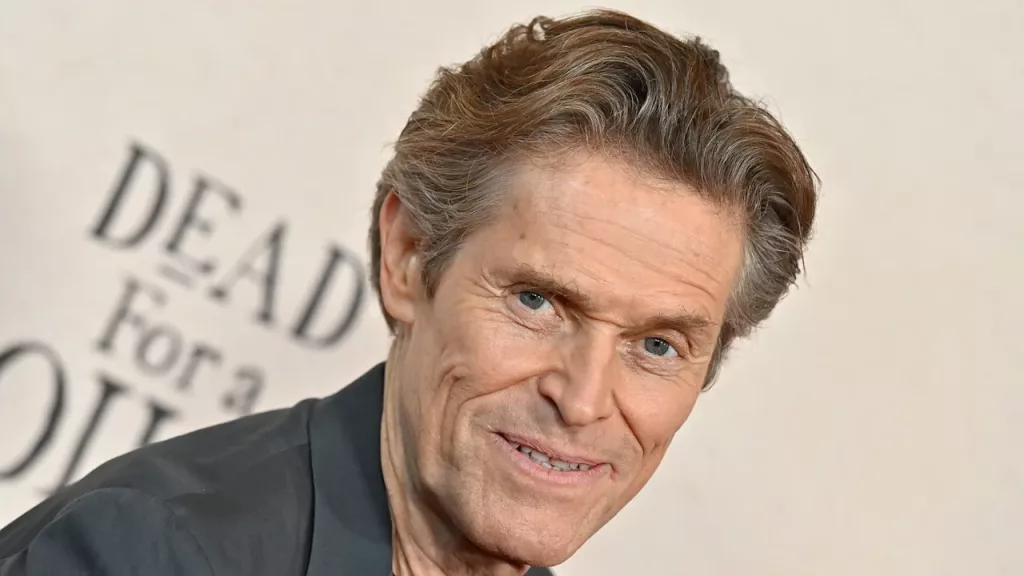 Getty Images via Hello
William James Dafoe was born on July 22 1955 in Appleton, Wisconsin. Dafoe went on to study drama at the University of of Wisconsin, Milwaukee before he dropped out to join a controversial theatre group in the area, Theatre X. Soon after, Dafoe moved to NYC to learn from other actors he admired.
40. Wyoming – Jackson Pollock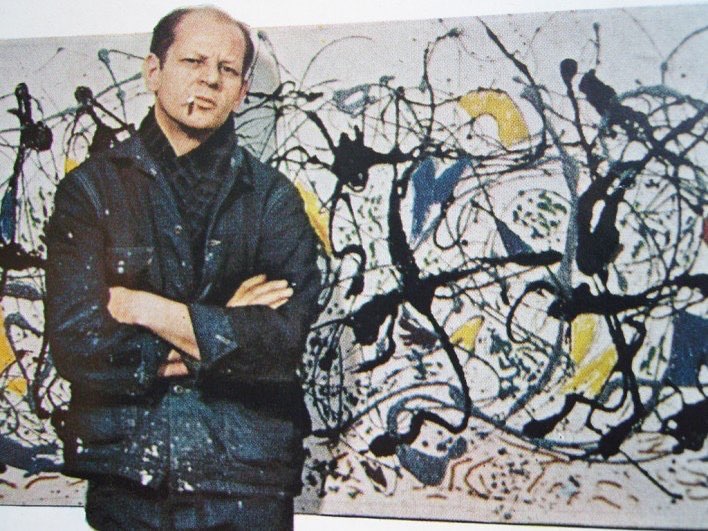 LIFE Magazine via Getty Images
With the beautiful scenery that can be found in Wyoming, it's no surprise that the state produced a famous artist. However, you'd probably expect more nature scenes rather than the abstract art Pollock produced. Pollock was born in Cody, Wyoming in 1912 and went on to become one of the most famous artists of all-time.