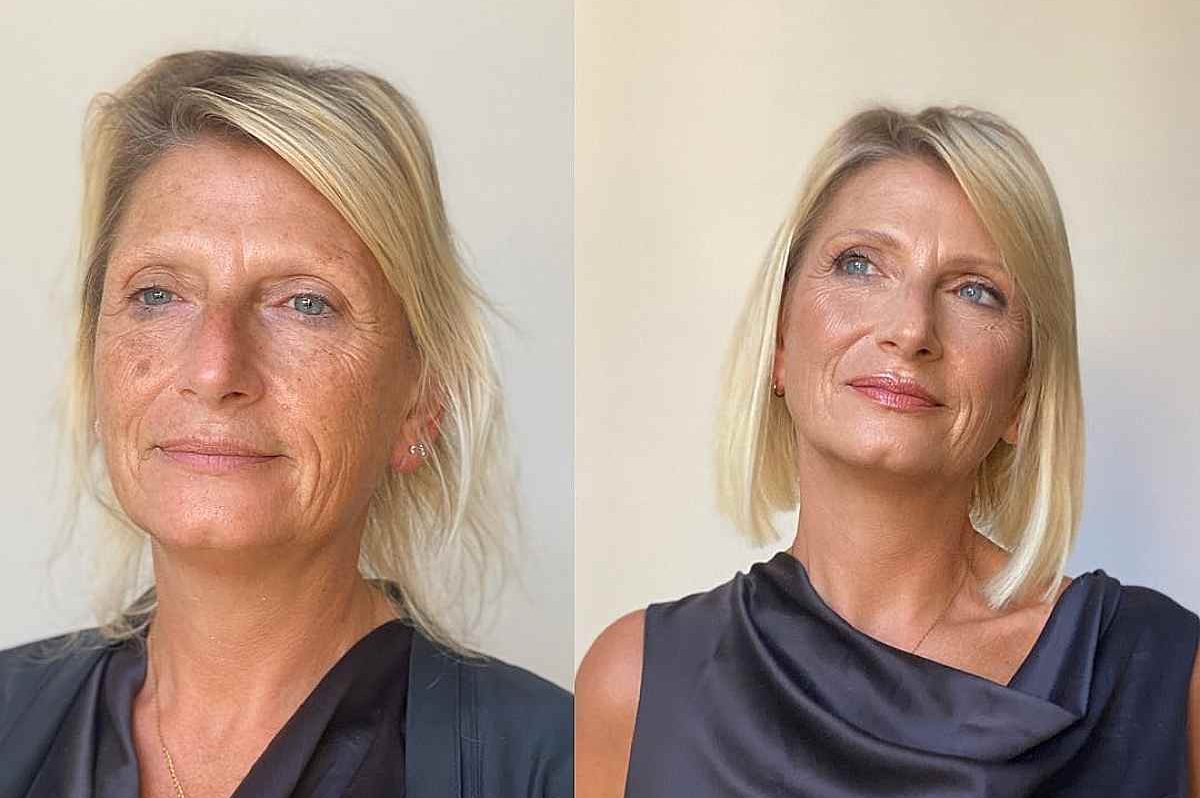 Credit: @amelie_become_you via Instagram
Highlights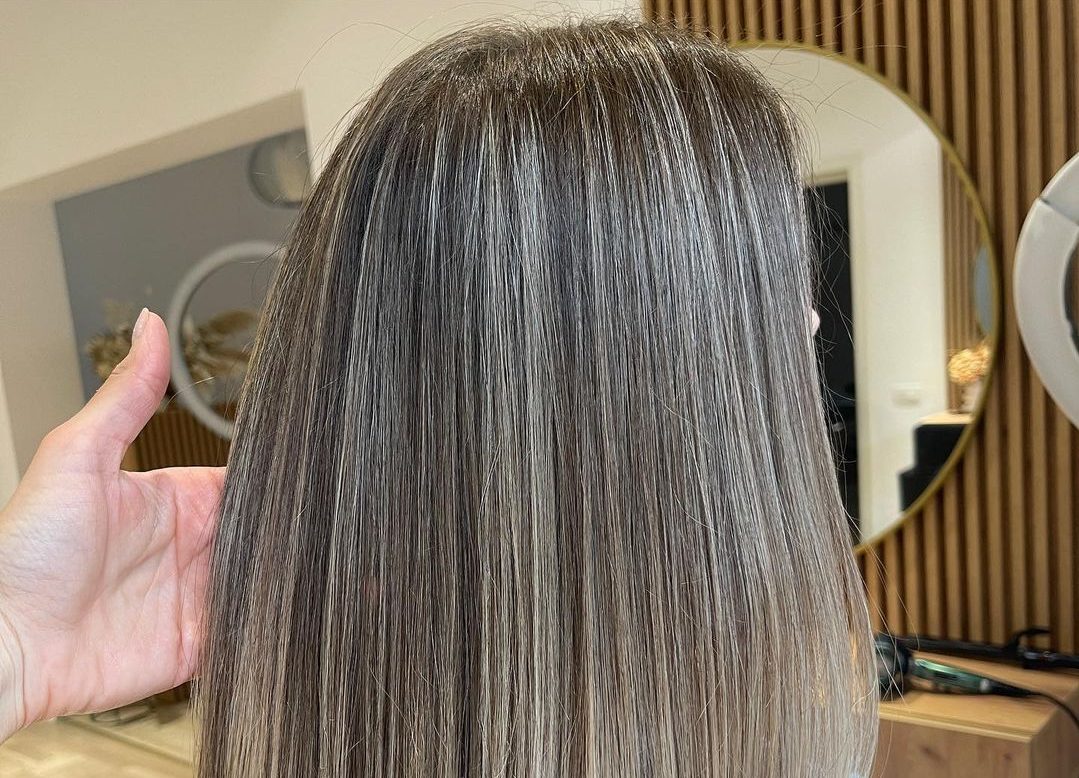 Credit: @issabella.hairartist via Instagram
Opting for more straightforward styles is a smart decision for mature women, but that doesn't mean you have to bid farewell to highlights. On the contrary, highlights can infuse your hair with vibrant radiance, effortlessly taking years off your appearance. The outcome can be truly transformative, balancing maturity and youth with a delicate touch.
Layered bob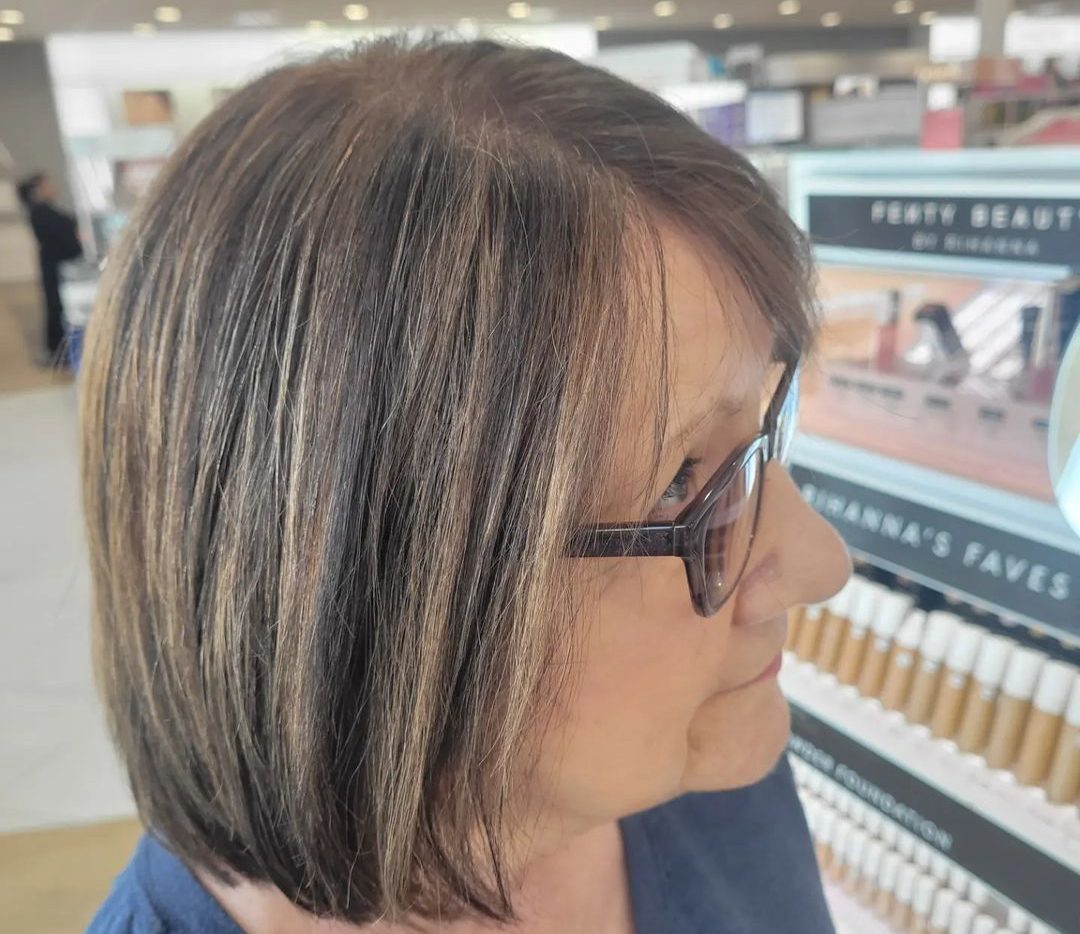 Credit: @maymccann.hairstylist via Instagram
While this hairstyle is universally flattering, it exudes a particularly chic vibe for women in their 50s. It allows you to maintain some length while bidding farewell to the challenges of longer locks. If you're seeking a change but prefer a subtle transformation, don't hesitate to give it a try!
Sculpted bob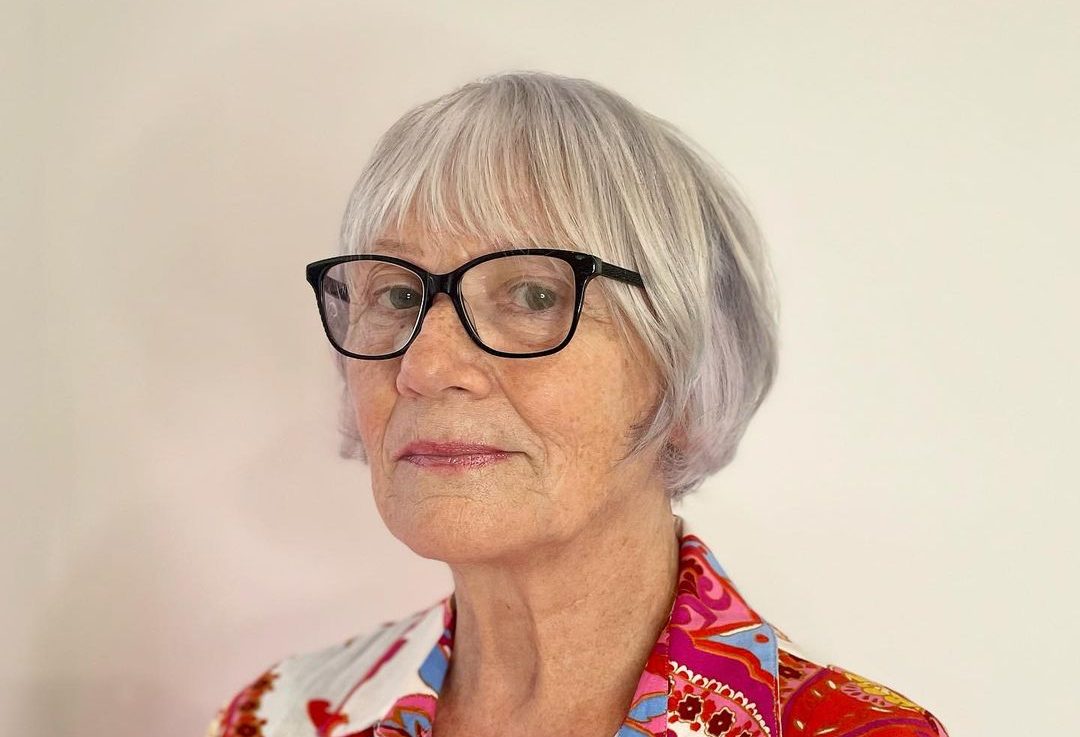 Credit: @naph.studio via Instagram
Curtain bangs are a must-try for those seeking added depth and evenly distributed volume in a shorter hairstyle. The outward curve of these bangs is a fantastic choice as it unveils more of the face, instead of concealing the forehead. Simply style them with a brush while your hair is still damp, and you'll adore the beautifully sculpted bob that effortlessly comes to life.
Outgrown pixie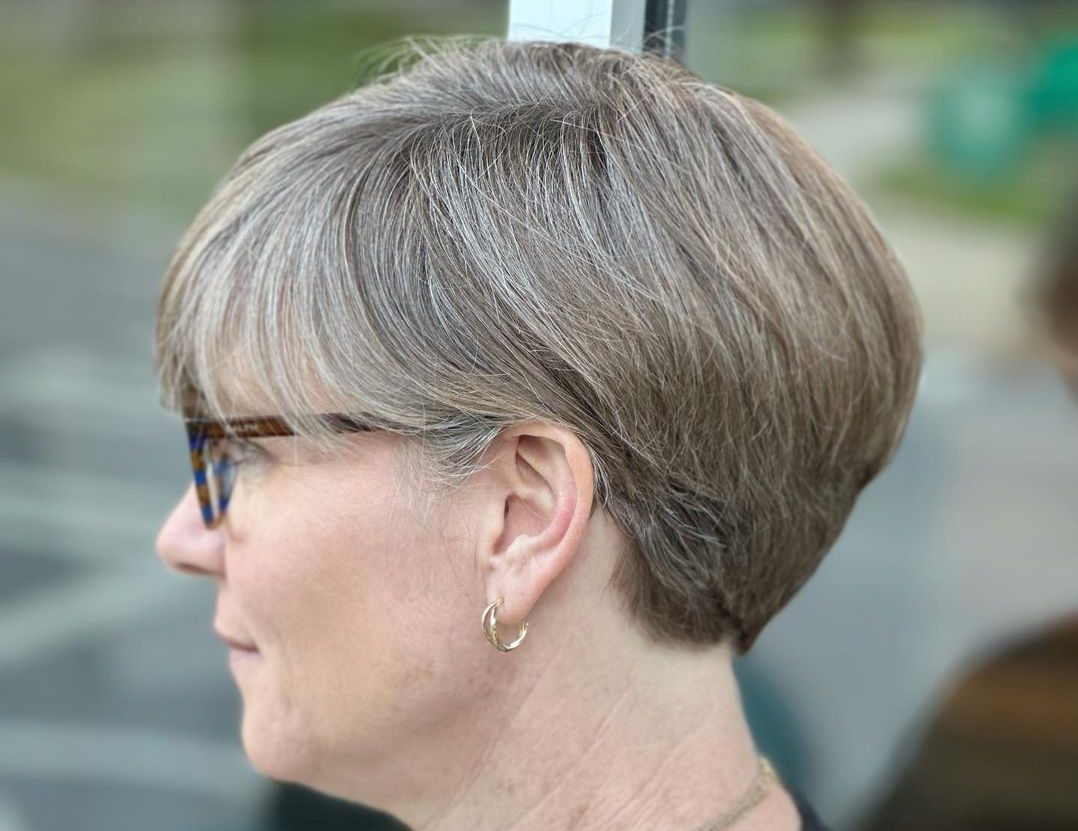 Credit: @gavinhairstylist via Instagram
The pixie is an ideal choice for styling short hair, whether you've recently chopped your locks or you're in the process of growing out a pixie cut. The best part? This chic haircut effortlessly complements any hair color or outfit. Not only does it look stunning in blond, but it also exudes the same captivating charm in ebony or brunette shades.
Sweet shoulder-length curls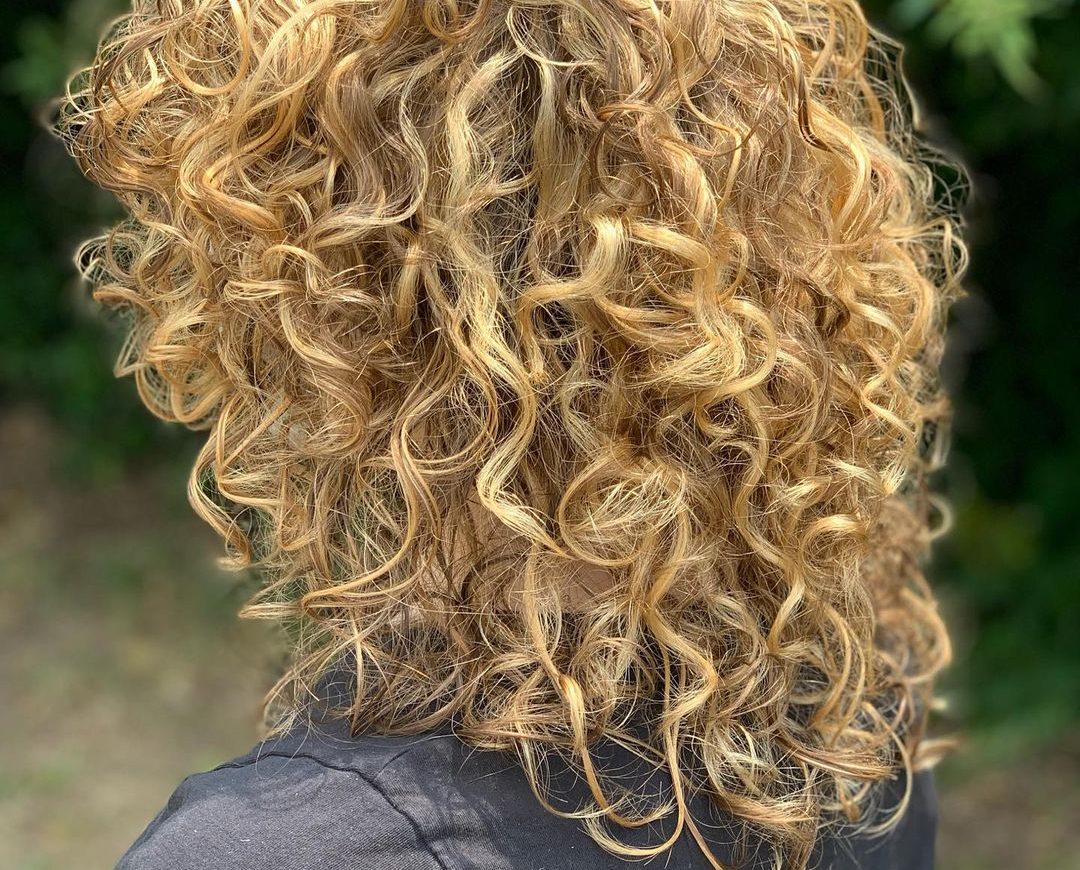 Credit: @j.johnsonhair via Instagram
Sweet curls are a gracefully youthful hairstyle that is sure to captivate. These adorable curls paired with short, side-swept bangs in a stunning blond shade exude undeniable youthfulness. Whether you're attending a formal suit-and-tie event or simply looking to make a stylish statement, this hairstyle is the perfect choice.
Big bangs
Credit: @beautybycaitlinmae via Instagram
Concerned about wrinkles? Give lengthy and thick bangs a try. Not only do they subtly conceal forehead lines, but they also enhance the prominence of your cheekbones, allowing your enchanting eyes to steal the spotlight effortlessly. Bangs are gorgeous enough, but big bangs elevate your hairstyle to another level.
Side-swept bangs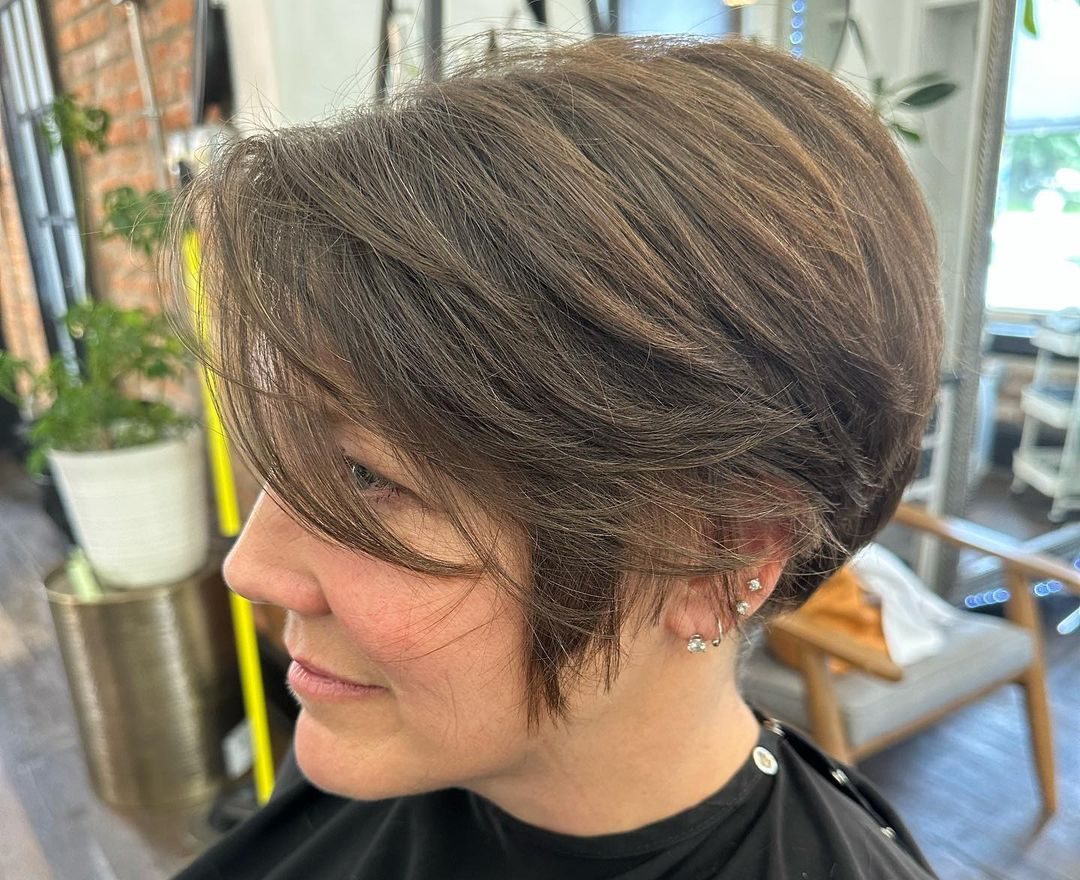 Credit: @chelsea.miracolohair via Instagram
Don't let those extra forehead lines bother you every time you catch a glimpse of yourself in the mirror. The solution? Embrace a bang hairstyle. Opting for side-swept bangs instead of full bangs works wonders in framing your face. If you're contemplating getting bangs, it's highly recommended to give side-swept bangs a try. They'll elevate your look to new heights!
Curls and waves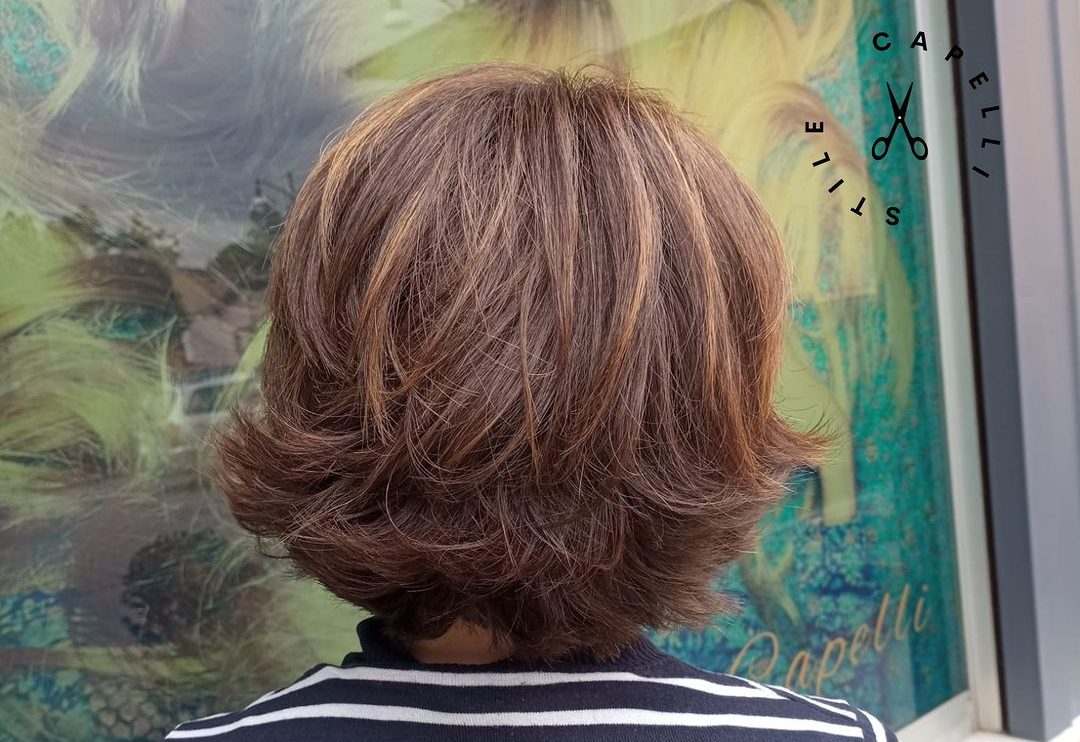 Credit: @stilecapelli_brescia via Instagram
Women with voluminous and lush hair always exude a youthful and vibrant appearance, setting them apart from those with thin hair. That's precisely why curls and waves are timeless and never go out of style. Furthermore, adding subtle waves to the roots can even help soften facial lines, accentuating your natural beauty.
Layers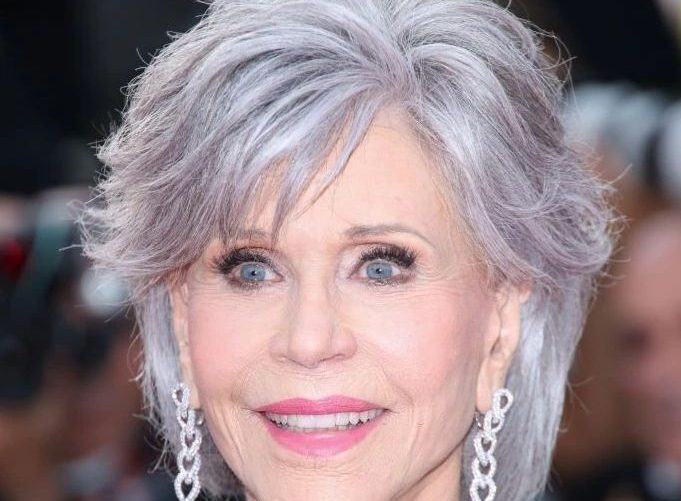 Credit: @jane.and.fonda via Instagram
Consult a dependable hairstylist for some well-blended layers to achieve a youthful appearance. By opting for a hair length that sits slightly above the shoulders, layers will beautifully complement your face shape and effortlessly enhance any outfit you choose to wear, while being easy to maintain.
A-Line bob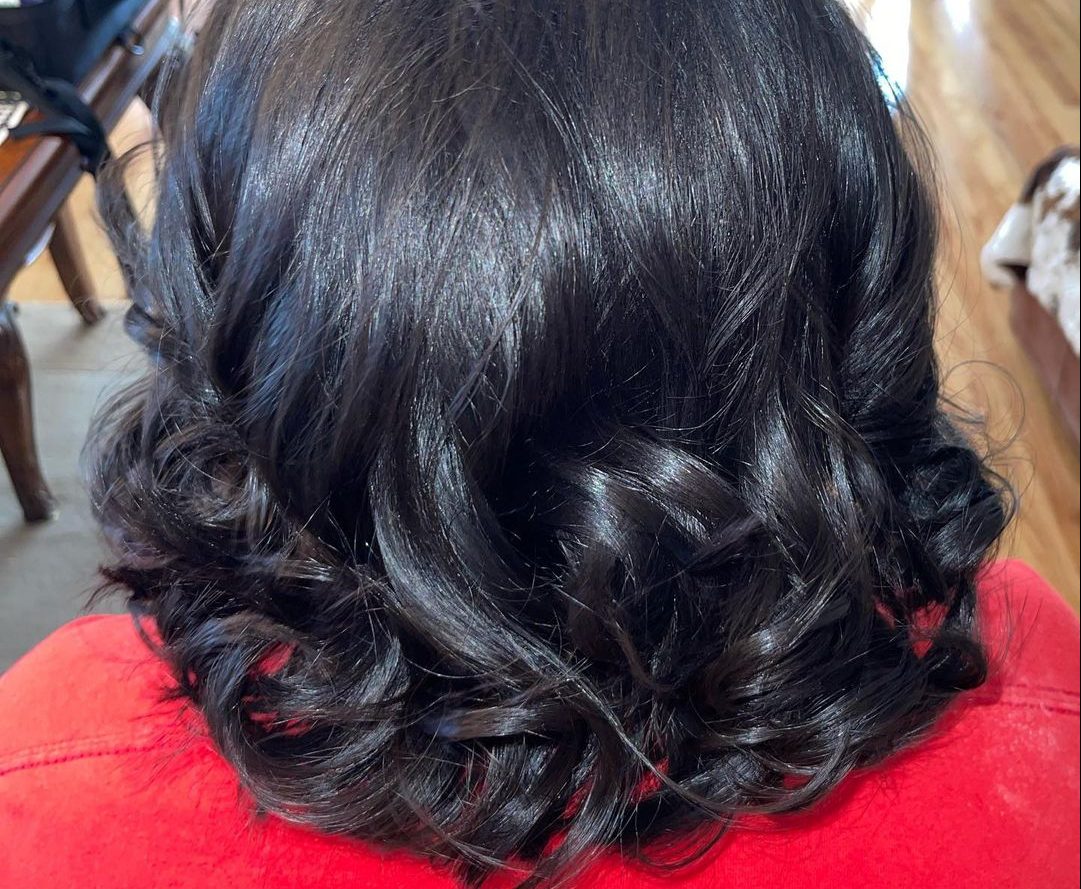 Credit: @glamedbycali via Instagram
For those seeking a low-maintenance haircut for fine hair, the A-line bob is the perfect choice. This haircut features a slight angle and a touch of teasing at the ends, adding charm. The overall shape is adorable and even pairs well with slightly tousled edges, giving you a stylish and effortless look.
Bouncy bob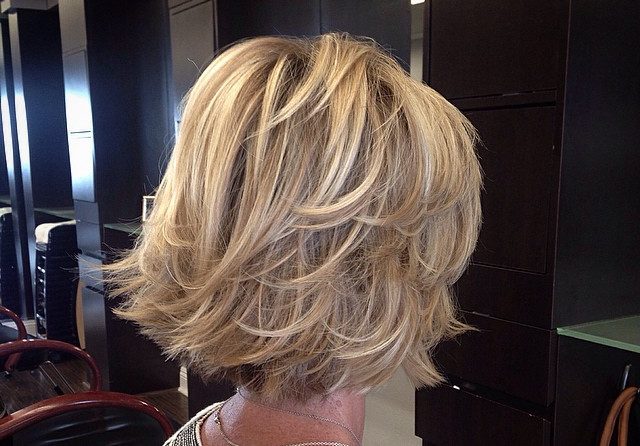 Credit: @@donnyandhair via Instagram
A bouncy bob adds extra movement when you walk, ensuring that you'll be turning heads. If your hair is naturally straight, use a curling iron to flick out the ends – it'll give you an extra sense of pizzazz and help to keep that bob nice and voluminous!
Salt and pepper style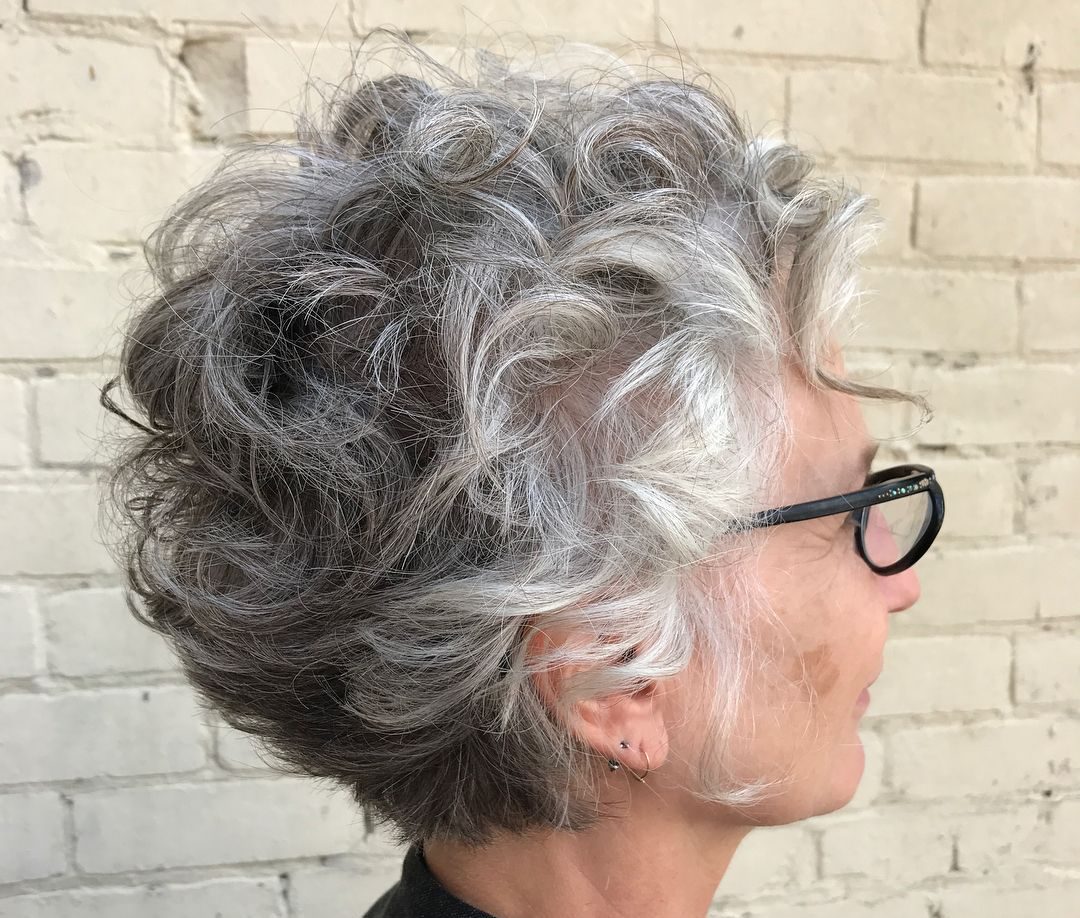 Credit: @rachbenshair via Instagram
There's no better way to own your age than to stick with your natural color. The salt and pepper look is trendy, showing unabashed confidence by rocking those natural grays. For an added sense of style, go for a long-pixie cut – it'll keep your salt and pepper do looking fresh.
Airy gray pixie
Credit: @hairby.kansla via Instagram
An airy gray pixie cut creates a light, feathered look that's perfect for ladies with medium or thin hair. The stylish cut is shorter around the ears, making it a prime choice to pair up with some statement earrings to show off your bold personality.
Ashy blond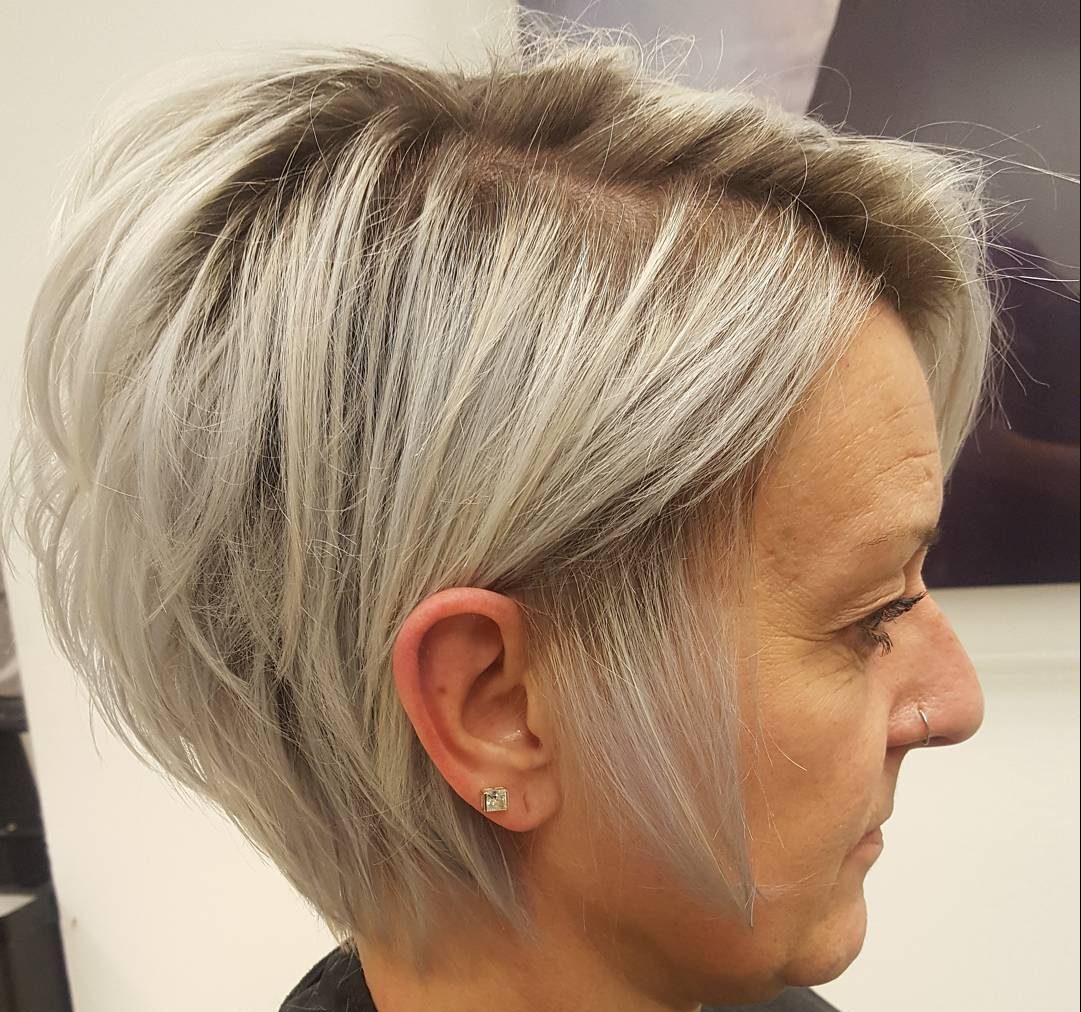 Credit: @hairbycookiecutter via Instagram
An ashy blond color is the perfect tone for thin, light hair. Pairing this shade with a long pixie cut is the epitome of style and class, keeping length at the sides and a cropped look at the back to create the perfect shape. Grow out your roots, too – it'll add even more dimension to your haircut.
Angled layers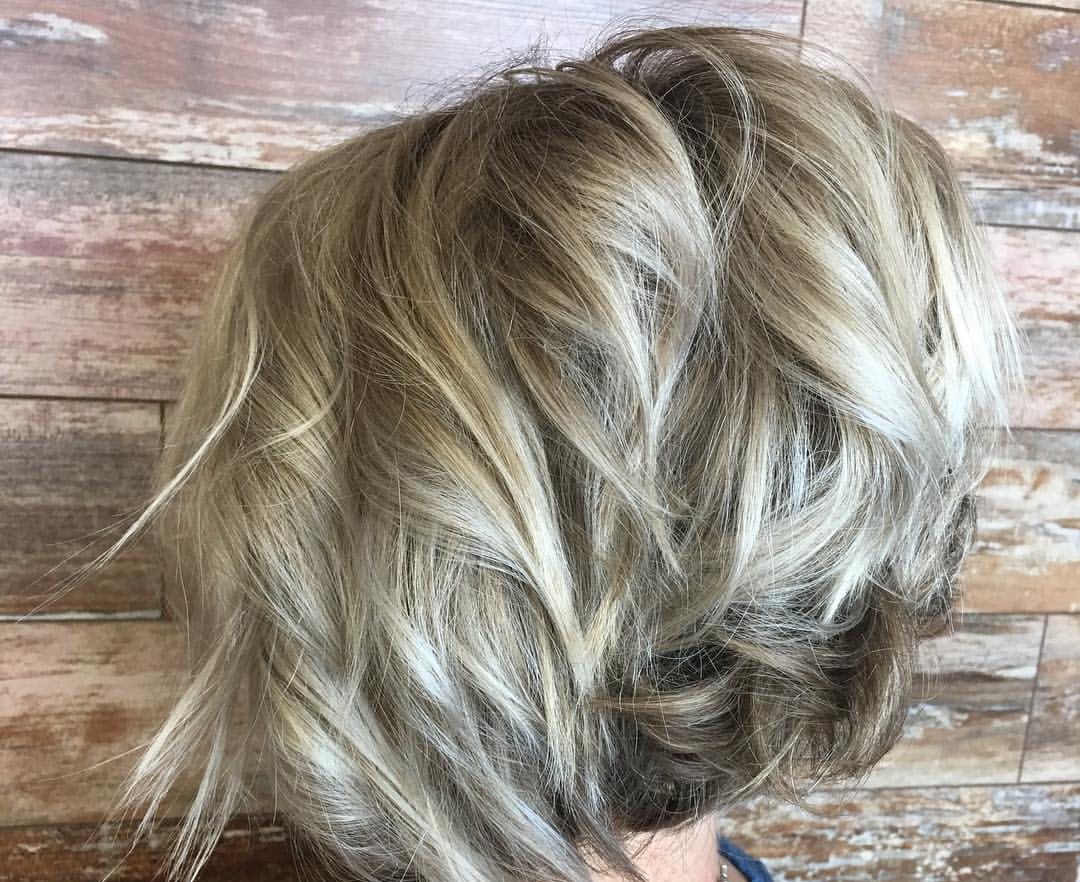 Credit: @goddessngloss via Instagram
Angled layers combined with a shorter cut are a beautiful combination, bringing an unusual edge to your style. This chic style is cleverly angled so that the back is shorter than the sides, sculpting perfect volume in your hair. Speak to your hairstylist about whether this look could suit you.
Bob blowout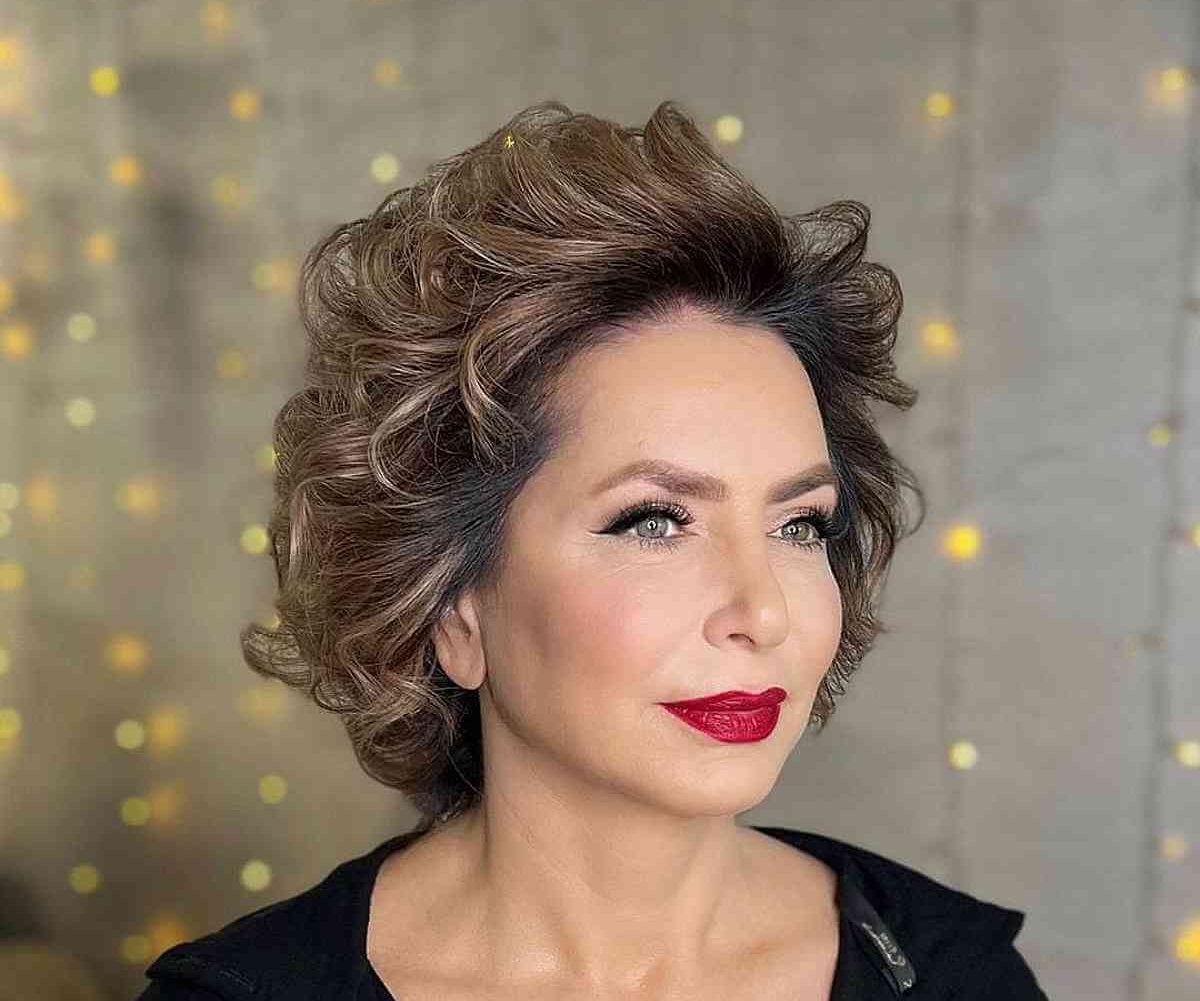 Credit: @frizosalon via Instagram
The bob blowout is the perfect hairstyle if you've got a fancy dinner party or work event to attend. This look may take a little more effort to achieve – the volume and texture needs a fair few thickening products to get the end result to stick – but it's more than worth it.
Long curls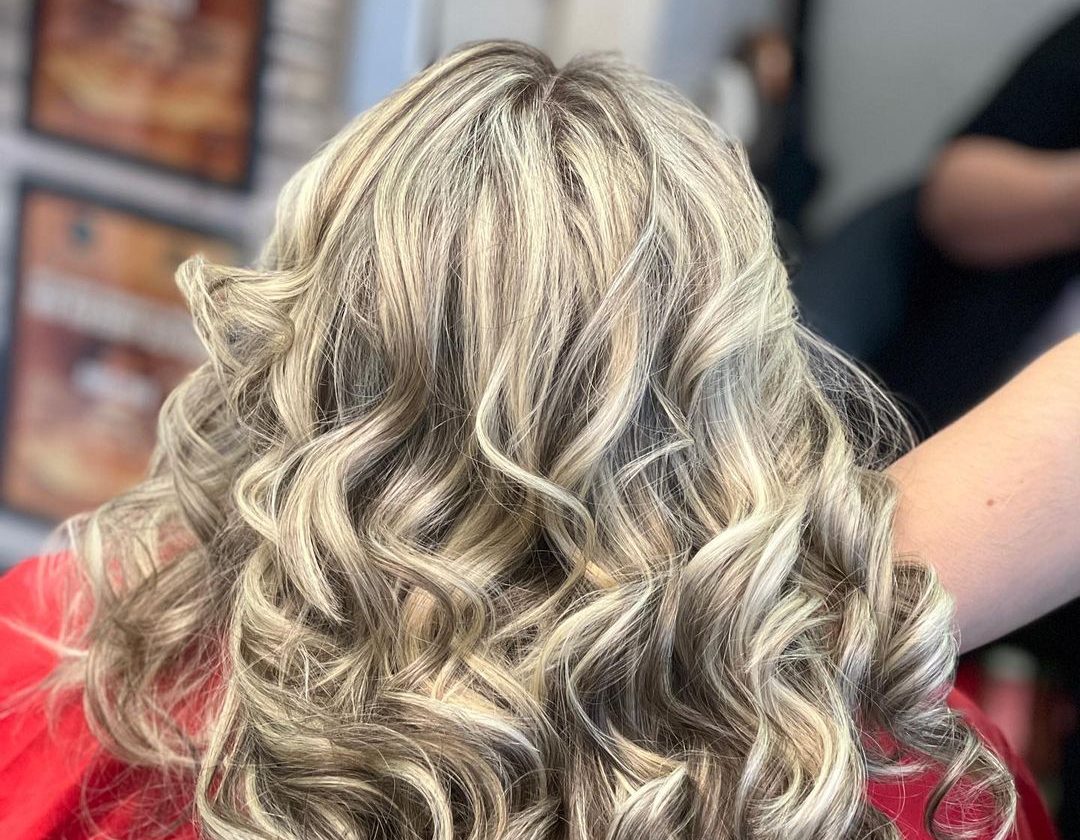 Credit: @frizerskisalonviva via Instagram
Not all hairstyles have to be short for women over 50. If you've got lovely, flowing locks that suit your face – don't make the chop, just style them! Instead of leaving your hair falling limp by your shoulders, consider getting it curled. It'll add some definition and breathe some new life into your look.
Straight blond bob with dark roots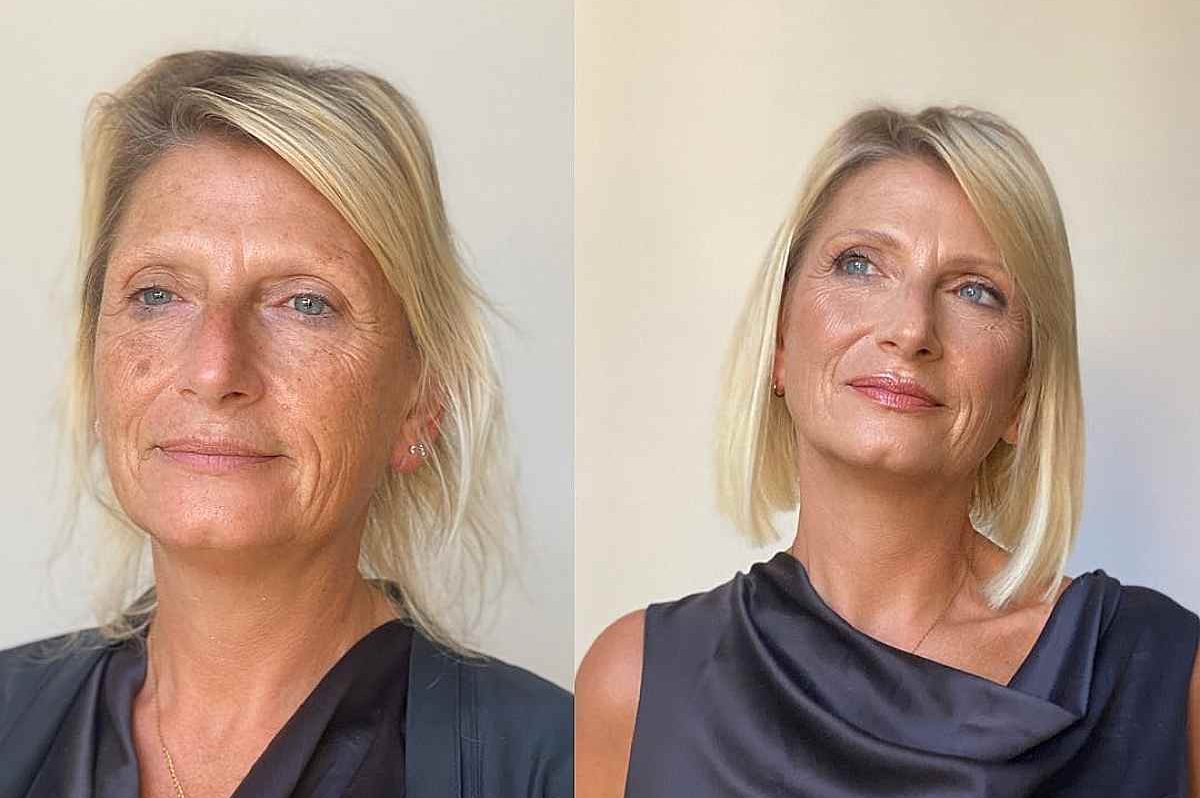 Credit: @amelie_become_you via Instagram
A straight bob doesn't have to be boring and lifeless. Go blond color to add a touch of lightness to the hairstyle, and allow your dark roots to grow through. Not only does it make life easier – skipping multiple trips to the hairdressers – it also incorporates a trendy edge.
Textured pixie cut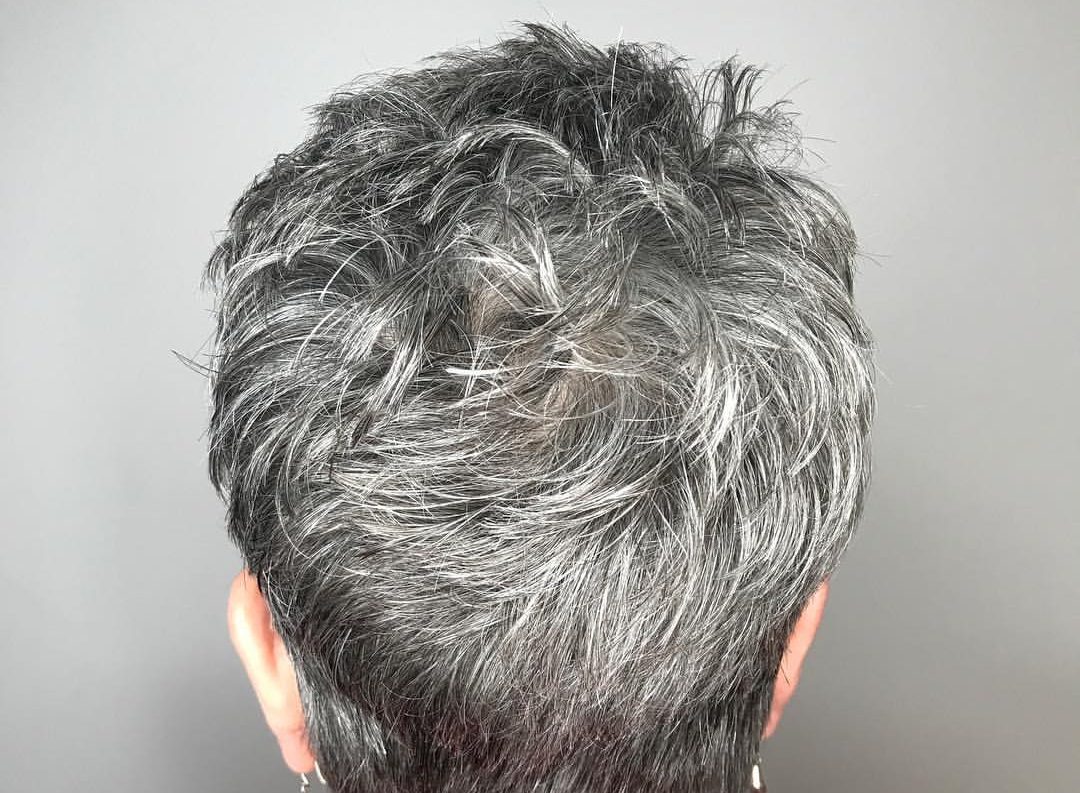 Credit: @hairbyjillyjill via Instagram
If you're going for a pixie cut, why not push the boat out and try a textured look? It's a highly professional style, tapered so that not a single hair falls out of place. The textured crown in particular looks dashing – all while being extremely stylish and easy to maintain.
Graduated bob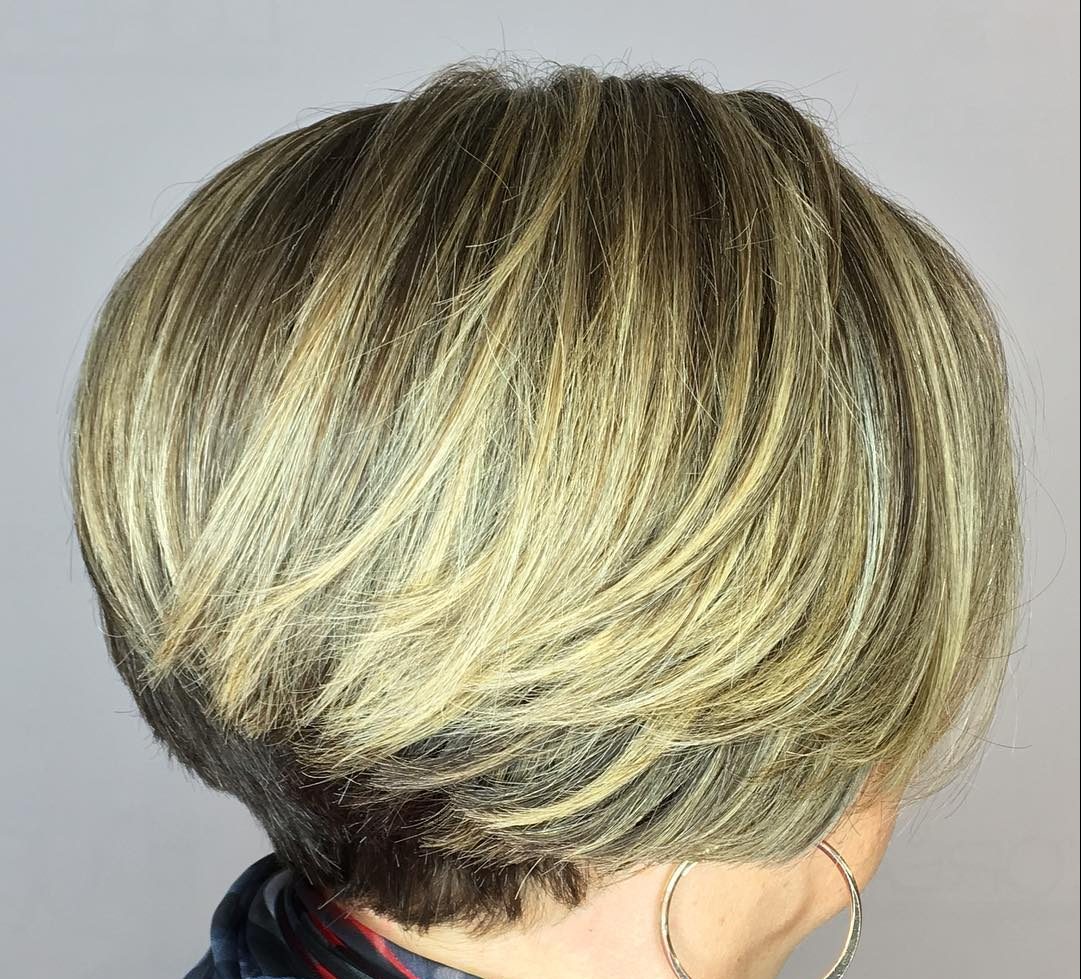 Credit: @salonblueteamcollingwood via Instagram
As we age, our hair naturally begins to thin, which can lead to an unstylish look. Avoid overly-fine hair by going for a graduated bob. The high density layers and added texture bring an illusion of fullness, helping to cover up any thinning locks that give away your age.
Shoulder-length flicks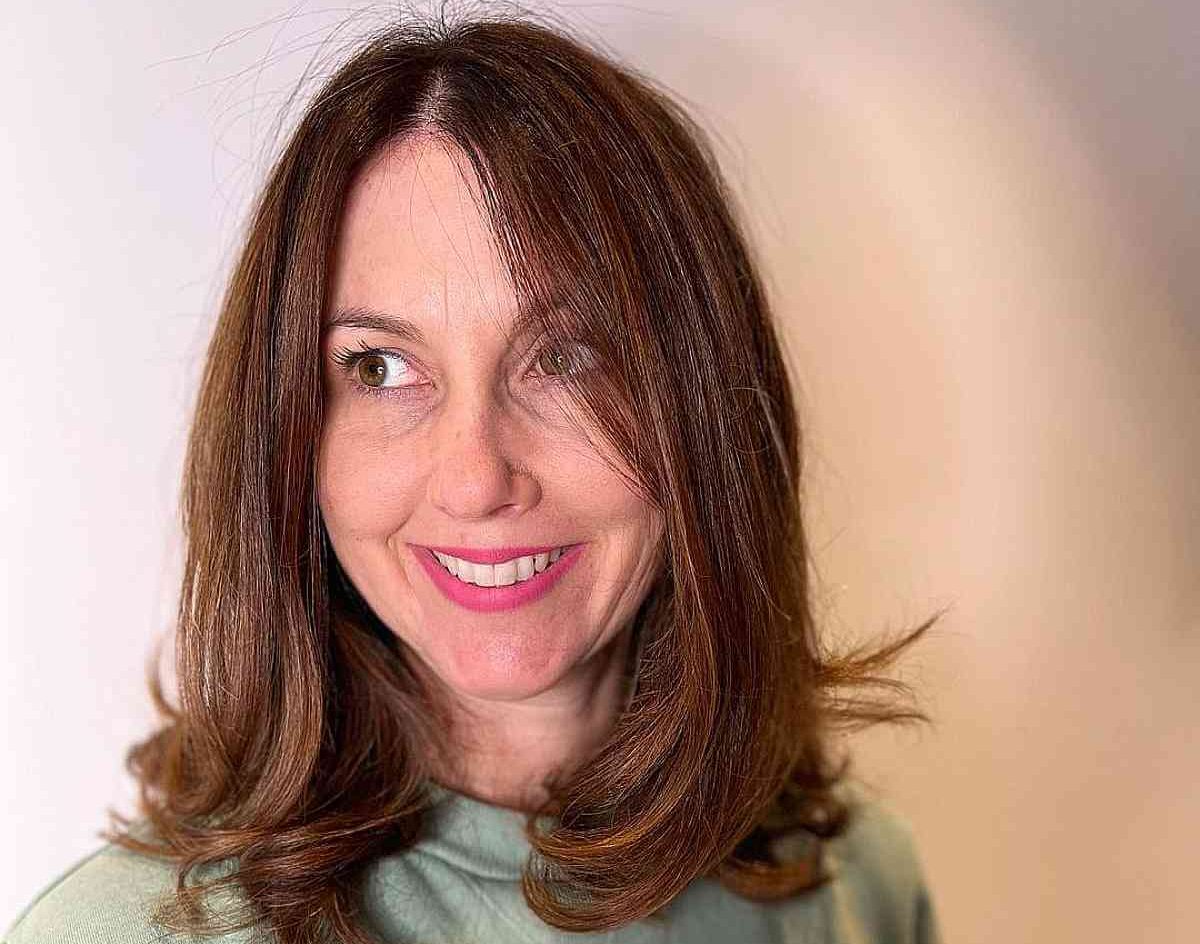 Credit: @kccreativehair via Instagram
Long hair needs care – but it doesn't always need to be an in-depth, extensive process. Simply ensure that your locks are layered to create a sense of texture, and flick out the ends of your hair yourself. It's easy to do – all you need is a curling iron and you're good to go!
Side part with side bangs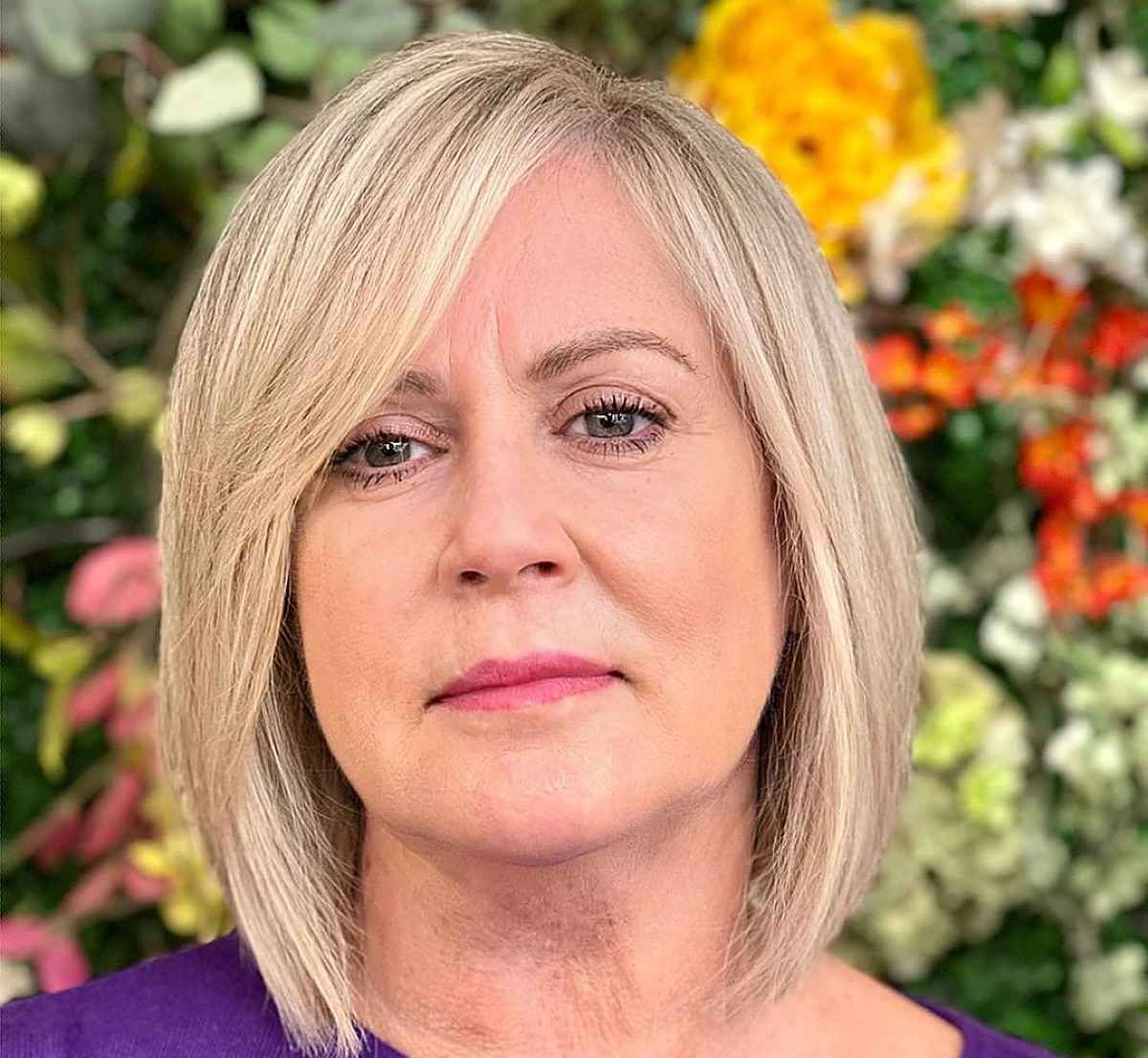 Credit: @colorlicious via Instagram
A side part paired with side bangs is a timeless look that's super easy to achieve. This particular cut lifts the face, making it a perfect choice for women over 50. This hairstyle can be pulled off by any hair type and matched with any color – the possibilities are endless!
Silver lob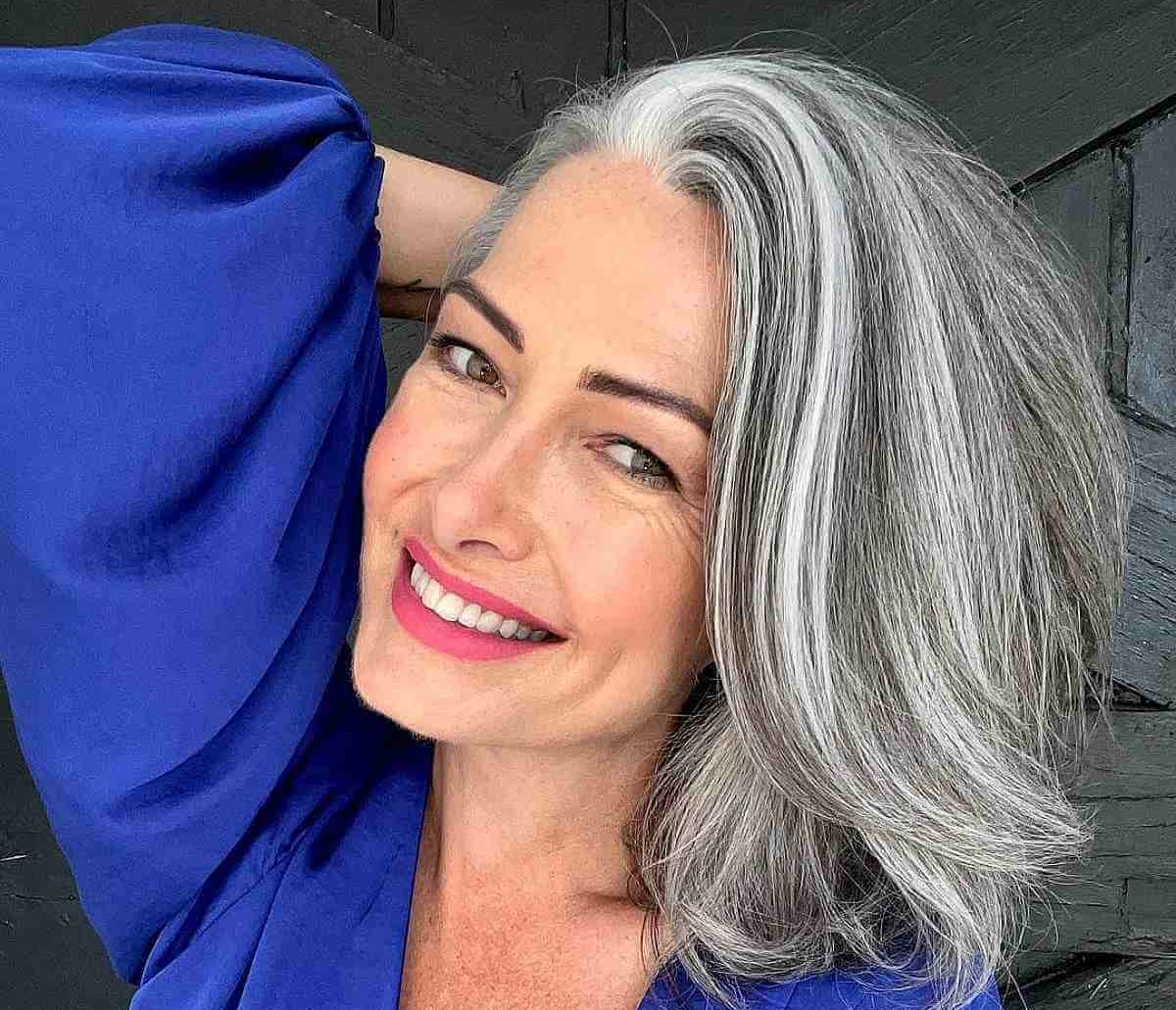 Credit: @thesilverlining_1970 via Instagram
A lob is simply a bob – but longer. It's a fantastic choice for those who want to incorporate a new sense of style to their hair without undergoing a complete change. This hairstyle seamlessly blends a mix of professionalism and youth, creating a beautiful silhouette.
Pixie with an undercut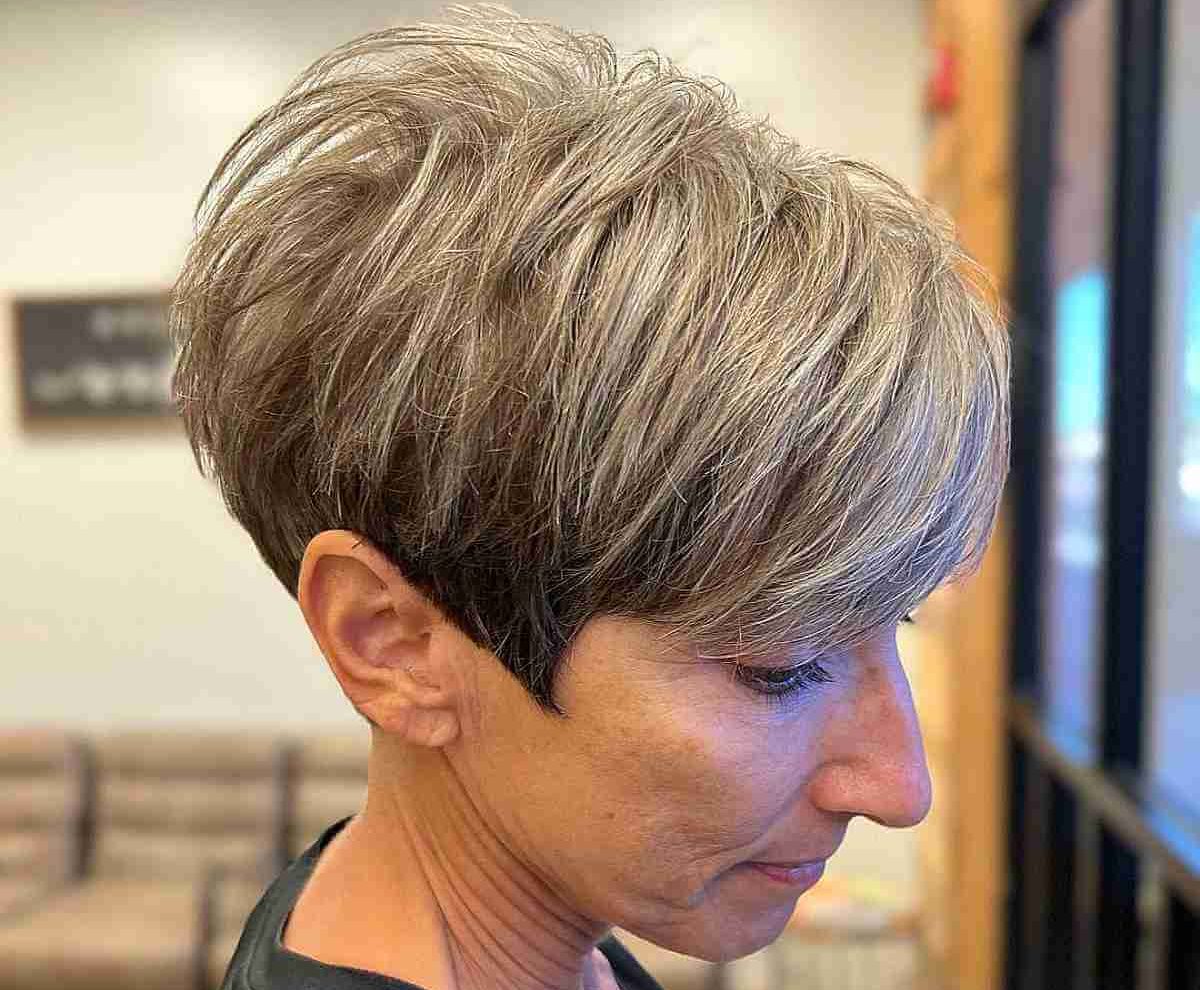 Credit: @shannab.mastercolorist
If a pixie cut isn't edgy enough for you, try combining a pixie do with an undercut. It's bold and daring, showing off your wild side perfectly. It also doesn't require much effort at all to style – but it will need frequent trips to the hairdresser to keep it short and organized.
Bold blond bangs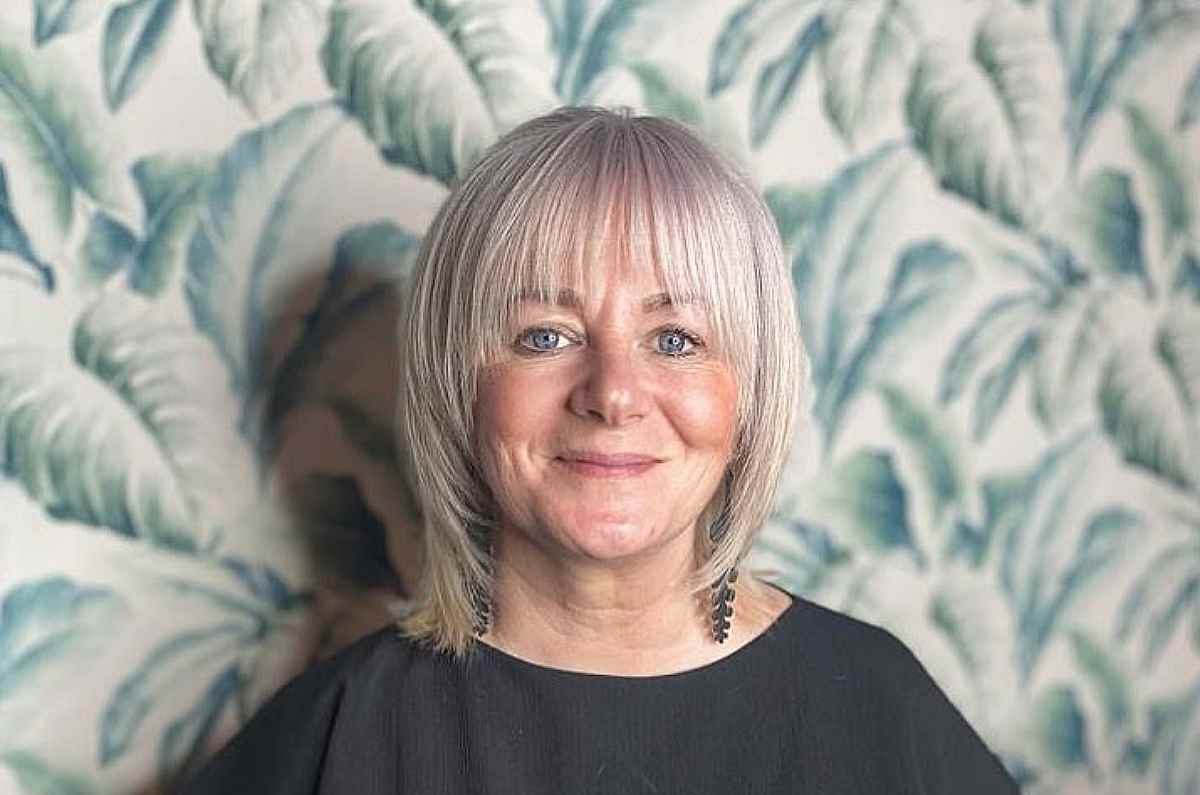 Credit: @thestrandderby via Instagram
Pairing your hairstyle with bangs can shave years off your age. Not only can they hide any pesky wrinkles, bangs – when done correctly – also create a nice frame for your face. The angle around your head brings attention to your eyes and creates an attention-grabbing silhouette. Consider going blond for this look to keep it from looking too heavy and, in turn, lift your face.
Deep side part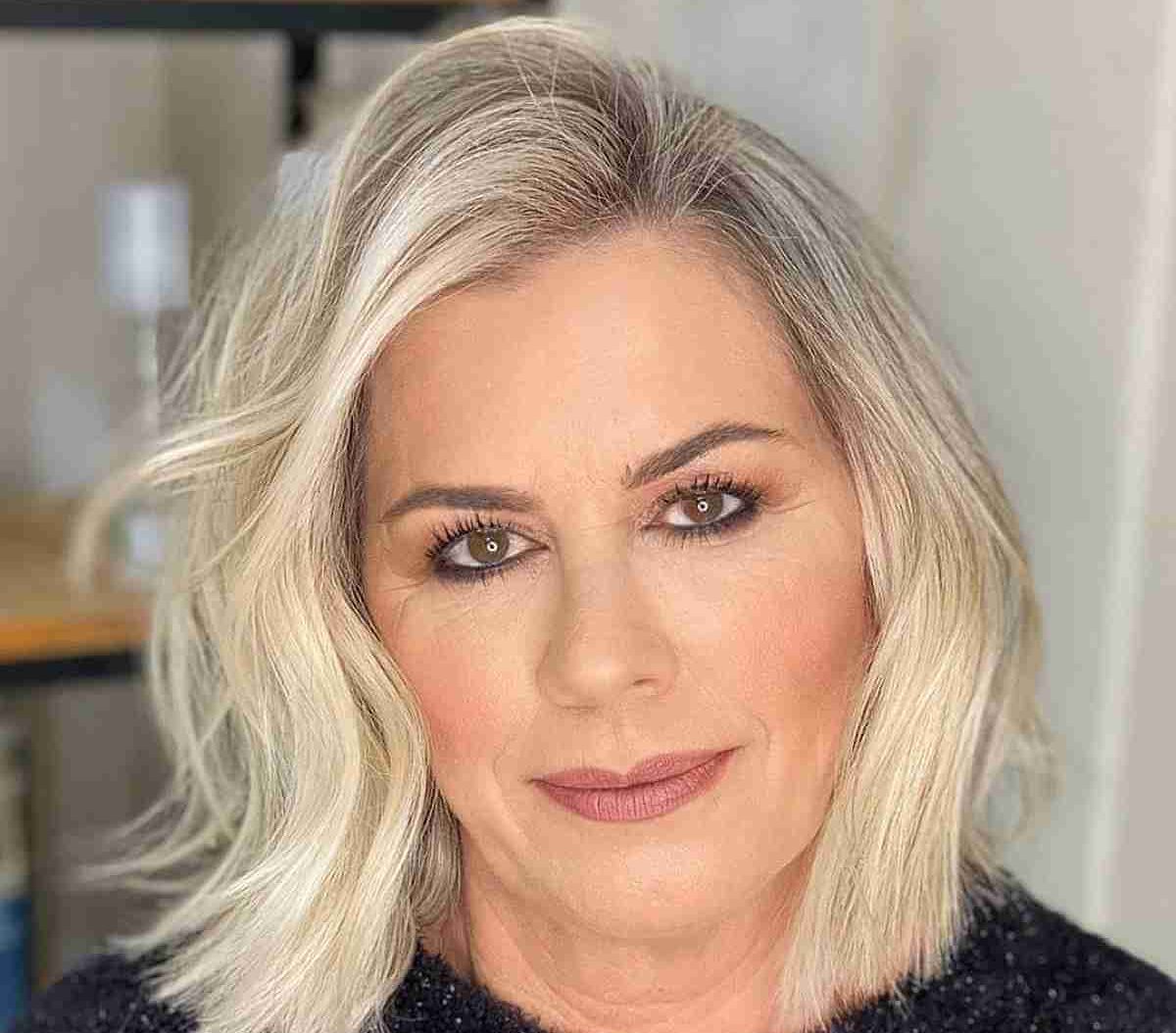 Credit: @nicolasbeautystudio via Instagram
A deep side part will benefit any type of long hair, as it creates a huge amount of volume and body at the top of your head, creating a shape that's pleasing to the eye. A deep side part particularly suits people with thin or fine hair, transforming it from lifeless to lovely.
Tousled layers
Credit: @blume_hair via Instagram
Going for a tousled look is a great way to incorporate a modern edge to your style. Purposely looking messy, this type of hairstyle is perfect for those who want to show off their rebellious side. Even better, this hairstyle suits all types of hair and face shapes.
Balayage with bangs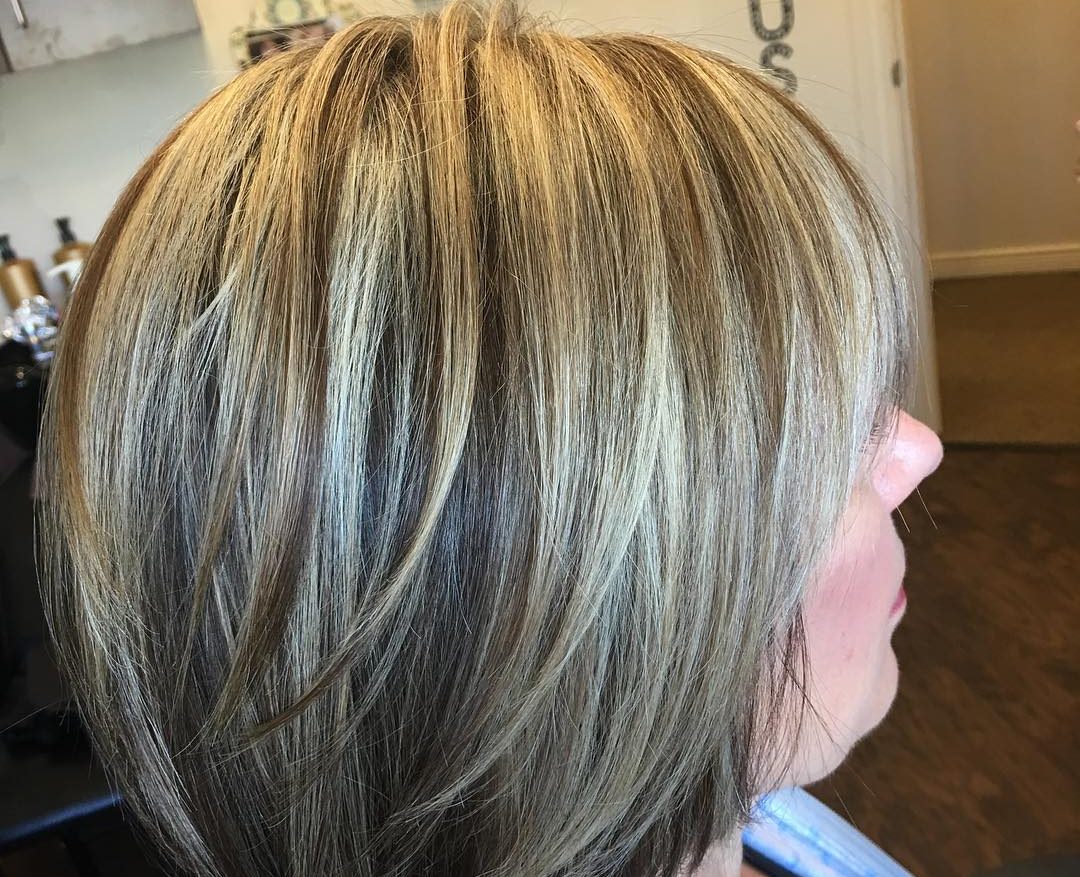 Credit: @ashlooney via Instagram
Combining the classic bob with balayage is a fantastic way of having hassle-free yet stylish hair, without the fuss of constant upkeep. The shorter length of the hair makes it easy to style in any way you'd like, while the balayage adds added dimensions through the use of color.
Short hair with soft layers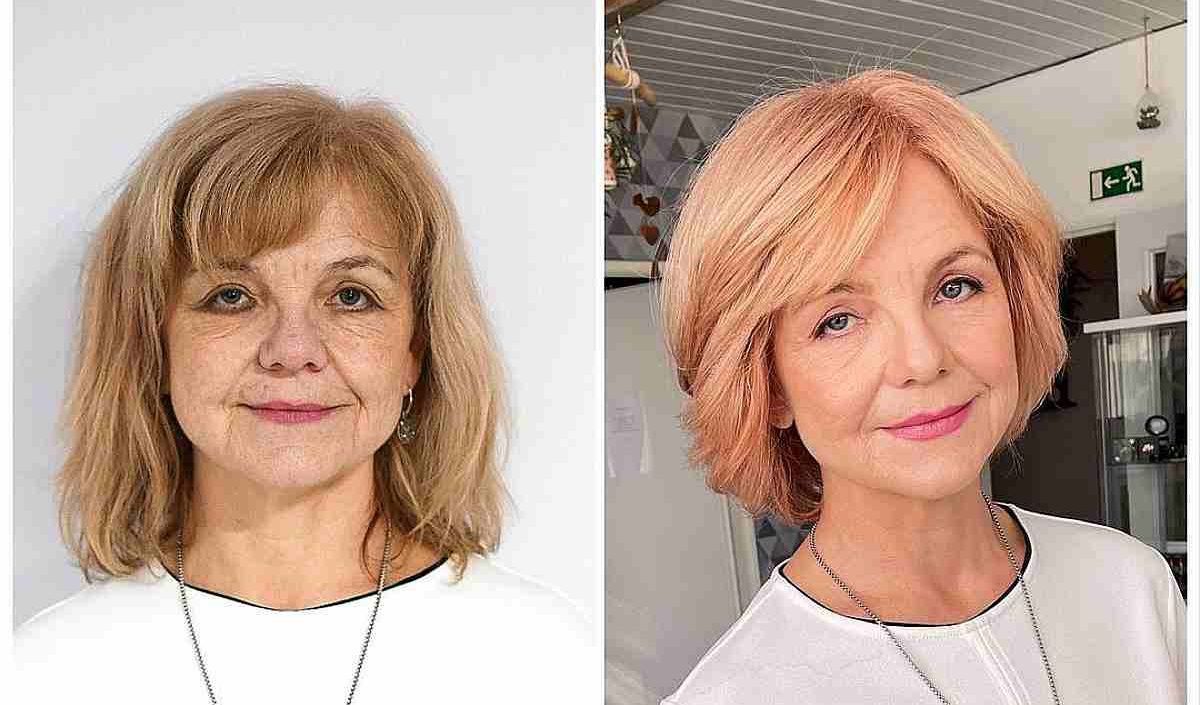 Credit: @studio_marteena via Instagram
Thinning out or softening your hair may seem counterintuitive, but if you've got the right hair type it can make you look ten years younger. This flattering haircut is easy to upkeep, suiting lighter colors such as blond or lavender. Go for soft layers for a feminine, flattering look.
Short with curls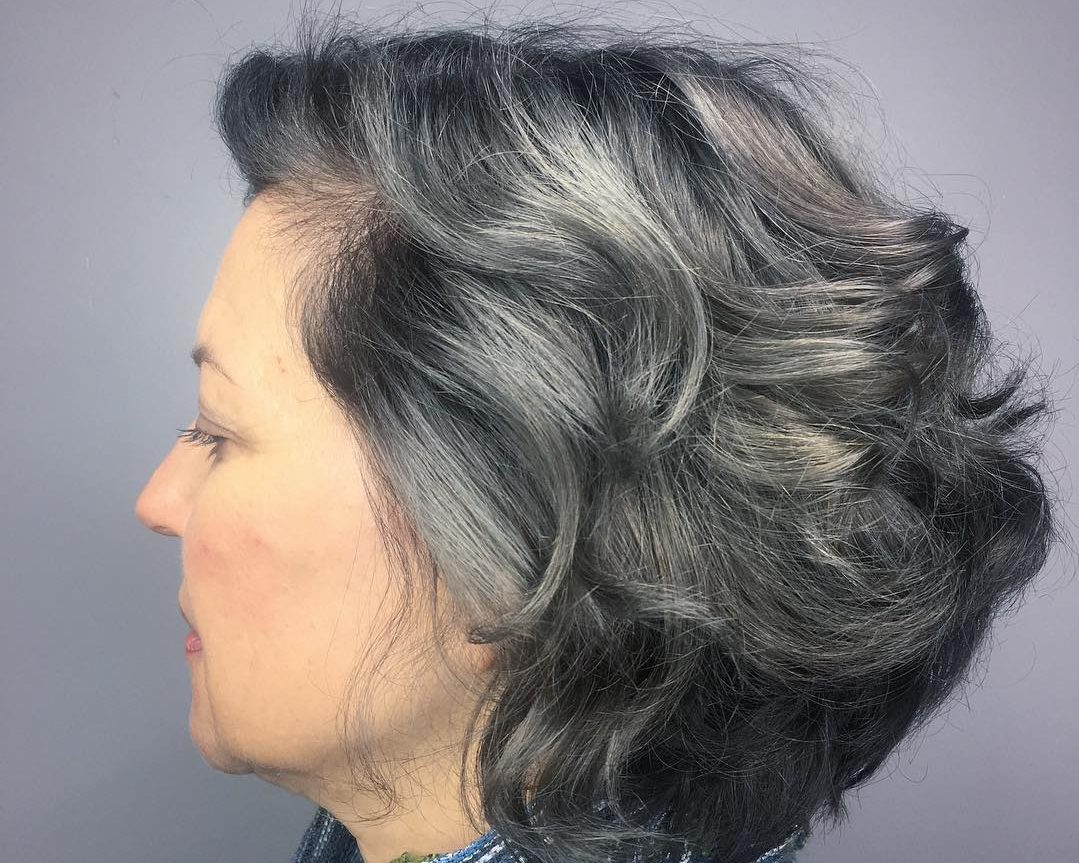 Credit: @joytolen via Instagram
If you've got thick, curly hair, consider getting it cut short. It'll make your hair feel ten times lighter, chopping off any limp strands that may be hindering your style. Keeping your curls adds a sense of finesse along with hints of texture and volume.
Pixie bob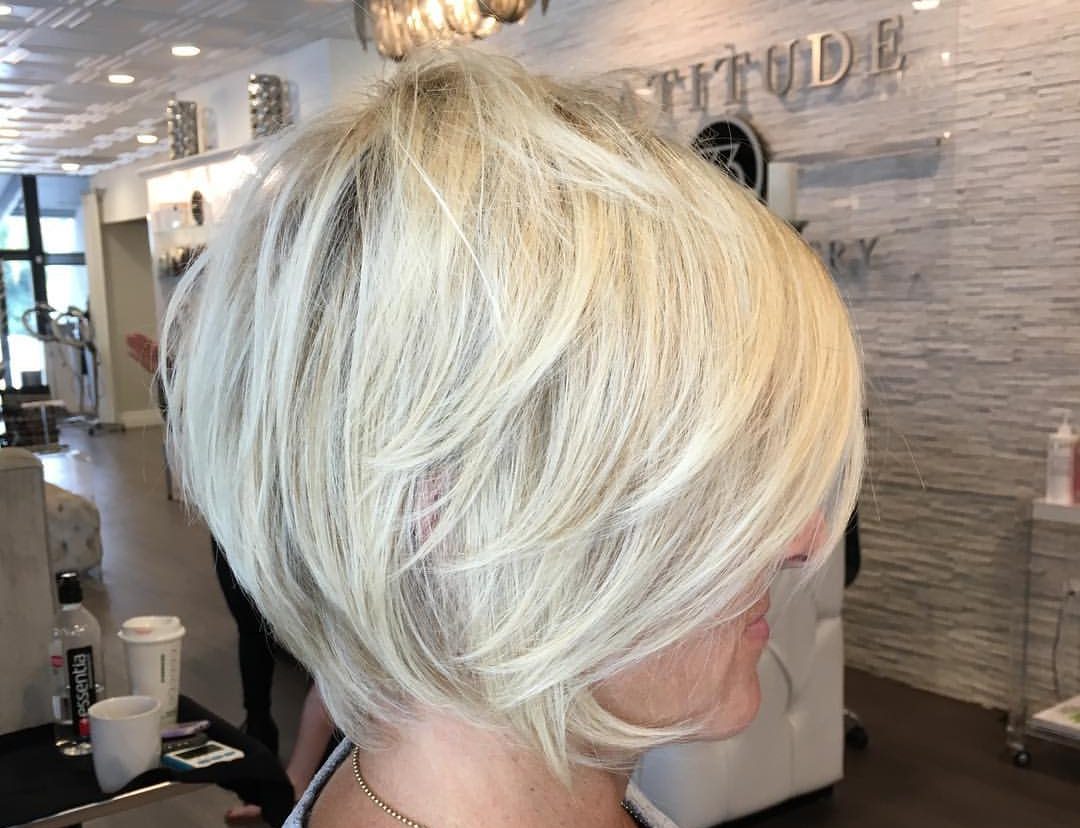 Credit: @donnyandhair via Instagram
A pixie bob is a mix of – you guessed it – a pixie cut and a bob. It's the perfect choice if you want to experiment with shorter hair, but you don't quite want to make the plunge and chop it all off. Pair the pixie bob with a lighter color (blond or lavender work wonderfully!) for a breezy, beautiful look.
Stunning silver bob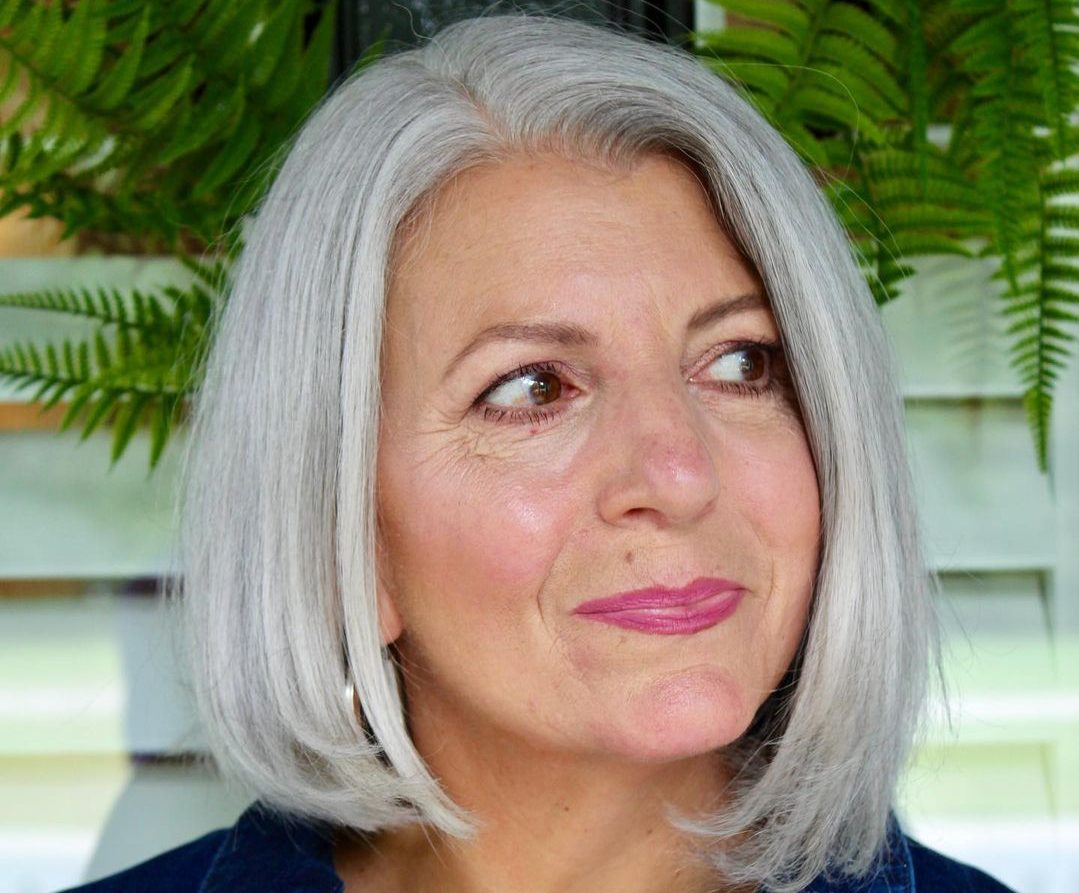 Credit: @silver_isthenewblonde via Instagram
A gray or silver bob is the perfect choice if you want to go for a low maintanence hairdo. Falling just by your shoulders, it won't take much time at all to straighten it into shape. If your hair is naturally gray, don't reach for the dye – show off your lovely color by pairing it with your long hair.
Layered pixie with bangs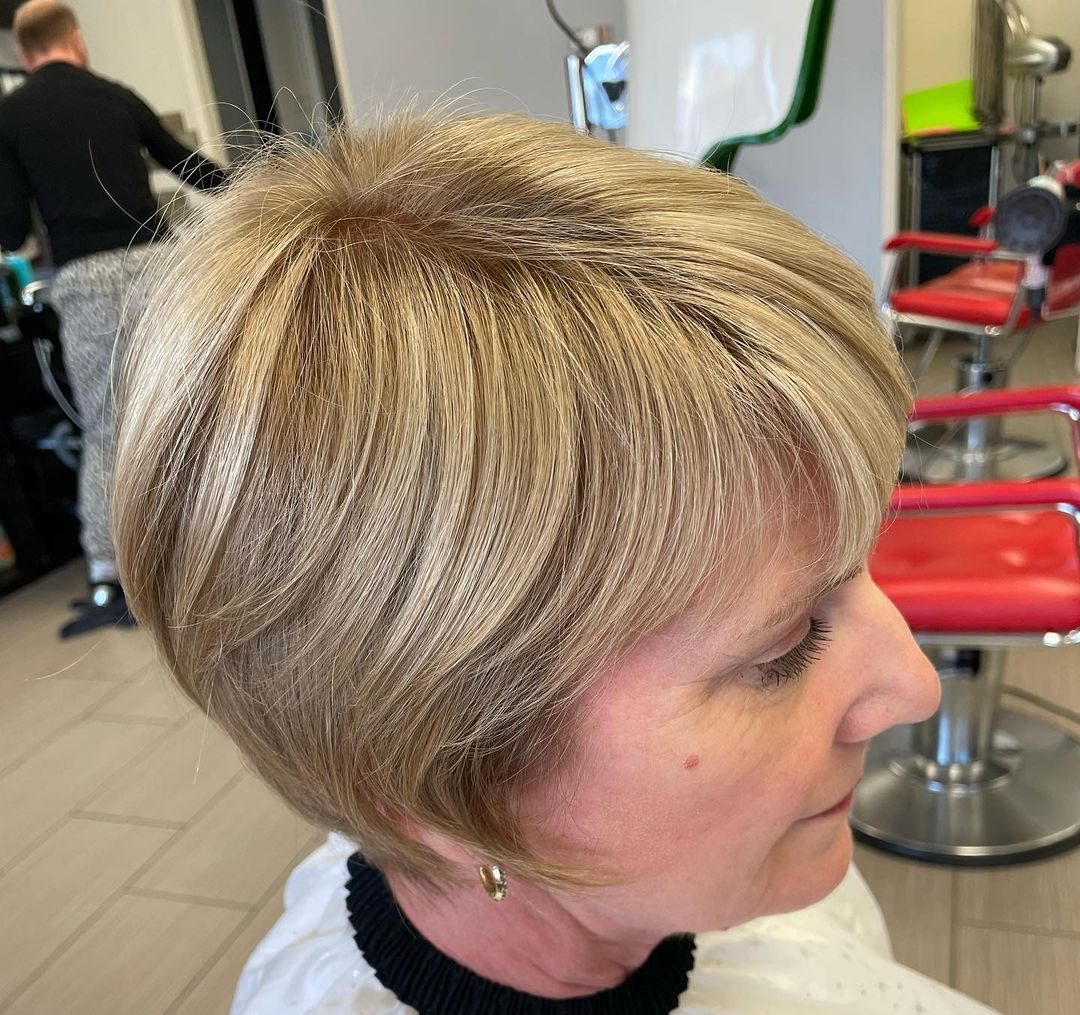 Credit: @kmodehair via Instagram
This is a popular haircut for women over 50 and it's easy to see why. The pixie cut itself is easy to maintain, making the getting ready process that much quicker. The bangs add another level of style to the look, helping to frame your face nicely. Plus, they can hide any forehead wrinkles – so it's a win-win!
Feathered bob cut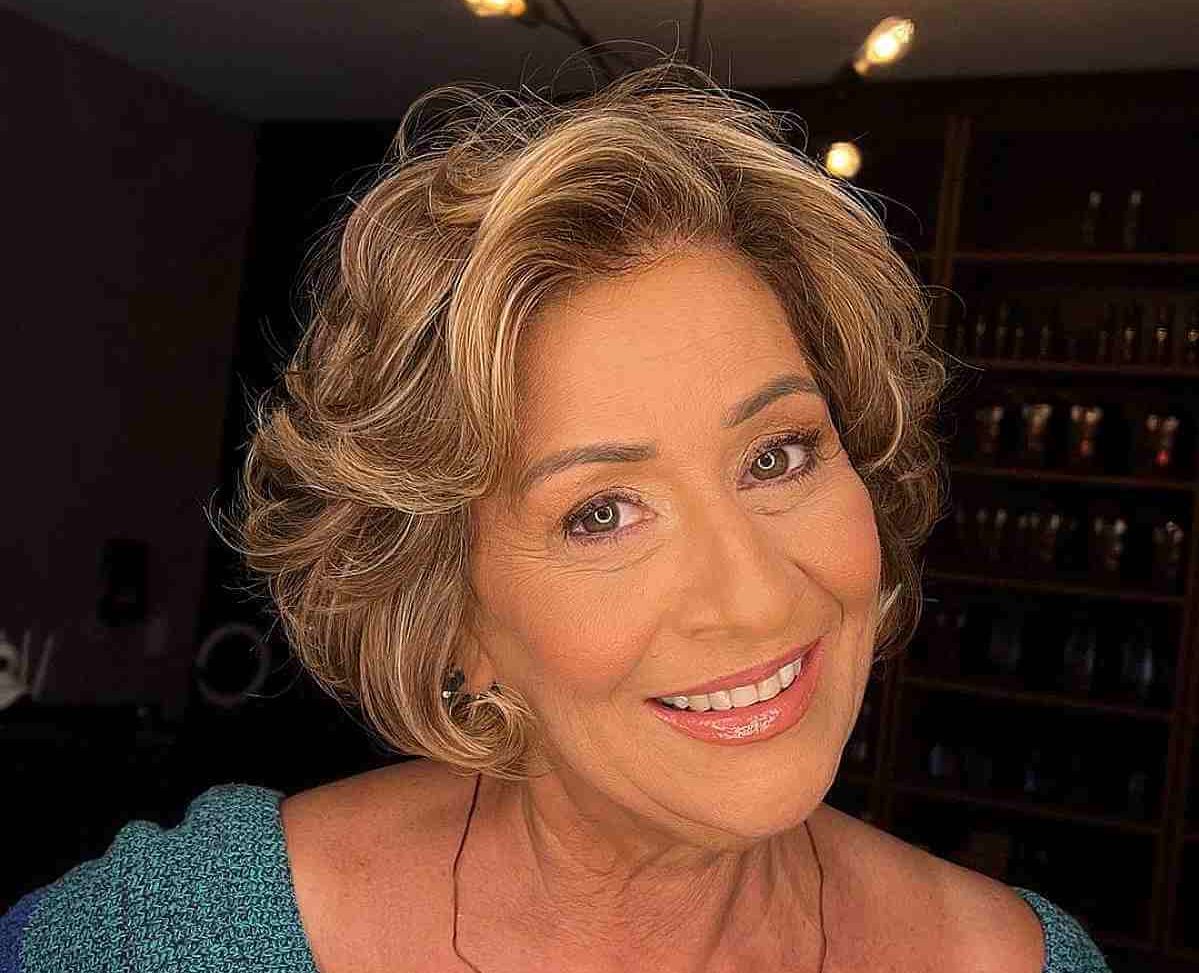 Credit: @ricardoferreiracabelos via Instagram
A feathered bob takes the classic haircut and elevates it to the next level. Featuring heaps of texture, it's a stylish, gorgeous look that may suit you more than long, lifeless locks. Adding blond highlights to this hairdo can really make the entire style pop.
Side part with soft waves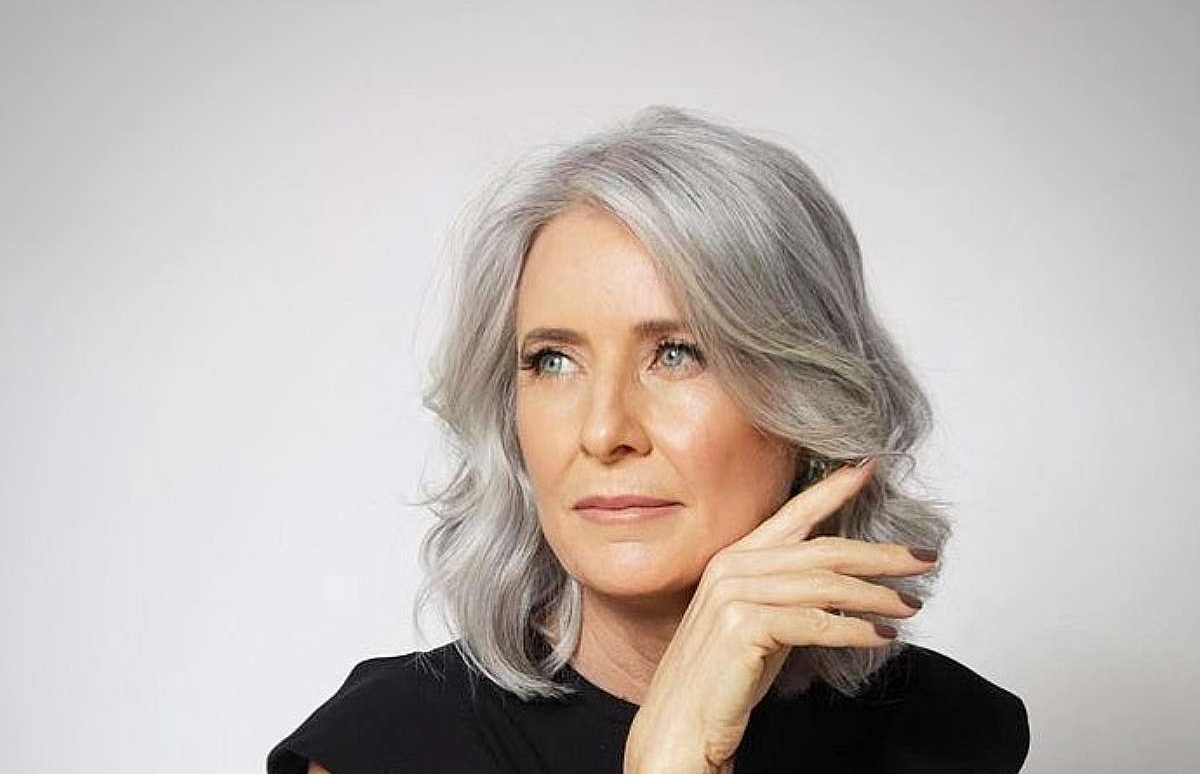 Credit: @jucremonez via Instagram
Going for shoulder-length hair with a side part is an easy way of giving an added sense of glamour to your style. Adding beautiful waves that cascade through your hair creates a gorgeous aesthetic that'll be sure to be eye-catching. Even better, it's a super easy haircut to maintain.
Peek-a-boo bangs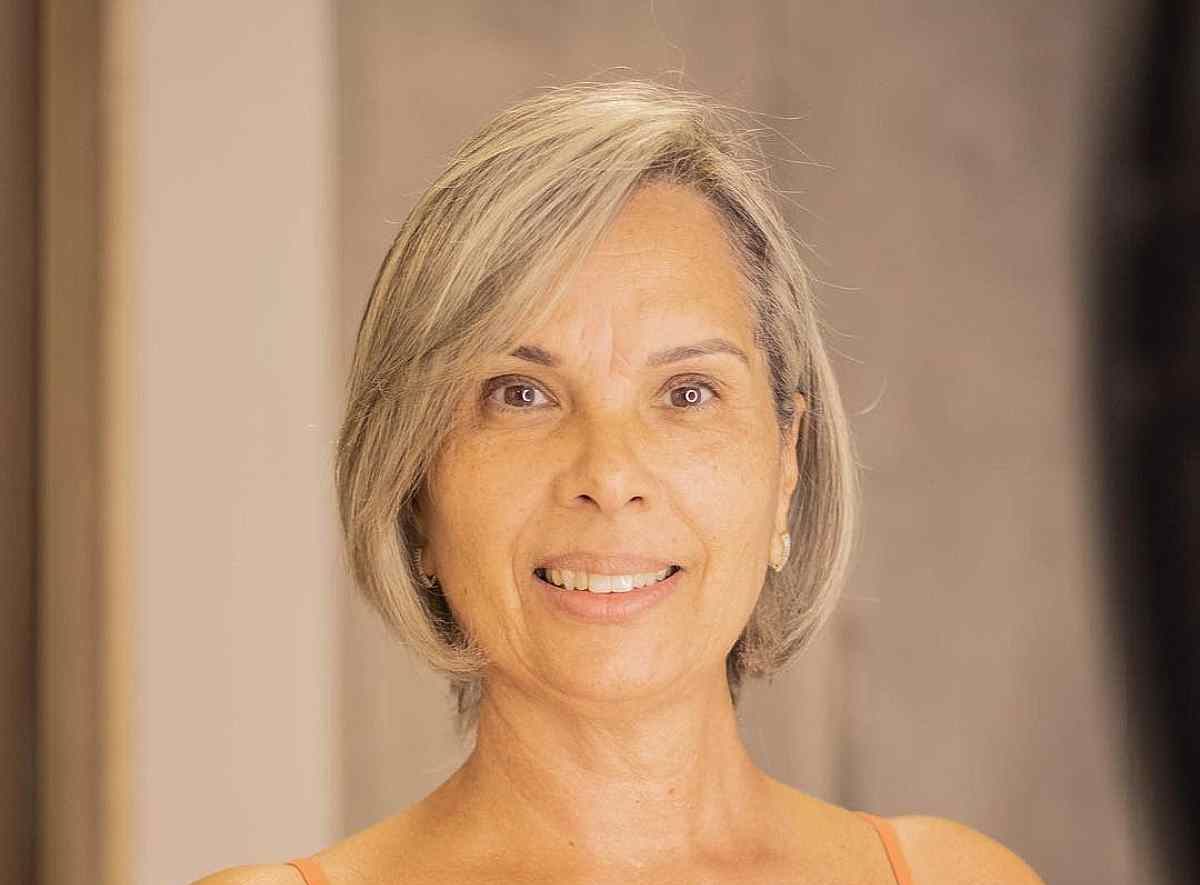 Credit: @espacofabiaroberta via Instagram
Peek-a-boo bangs are the hottest trend of 2023 – so there's no better way of capturing that youthful energy! Peek-a-boo bangs are essentially bangs that allow a glimpse of the forehead, mainly due to choppy cutting techniques. Try out some new bangs and brush the ends of your hair towards your face for an even better shape.
Medium layered cut with side bangs
Credit: @ANNA_HAIRSTYLIST.RU via Instagram
Side bangs look great on just about anyone – and they can be paired with almost any hairstyle. The medium length of the hair allows for an array of different style possibilities – ponytail, wavy, straight – while the bangs help to bring a sense of sultry softness.
French bob with razored layers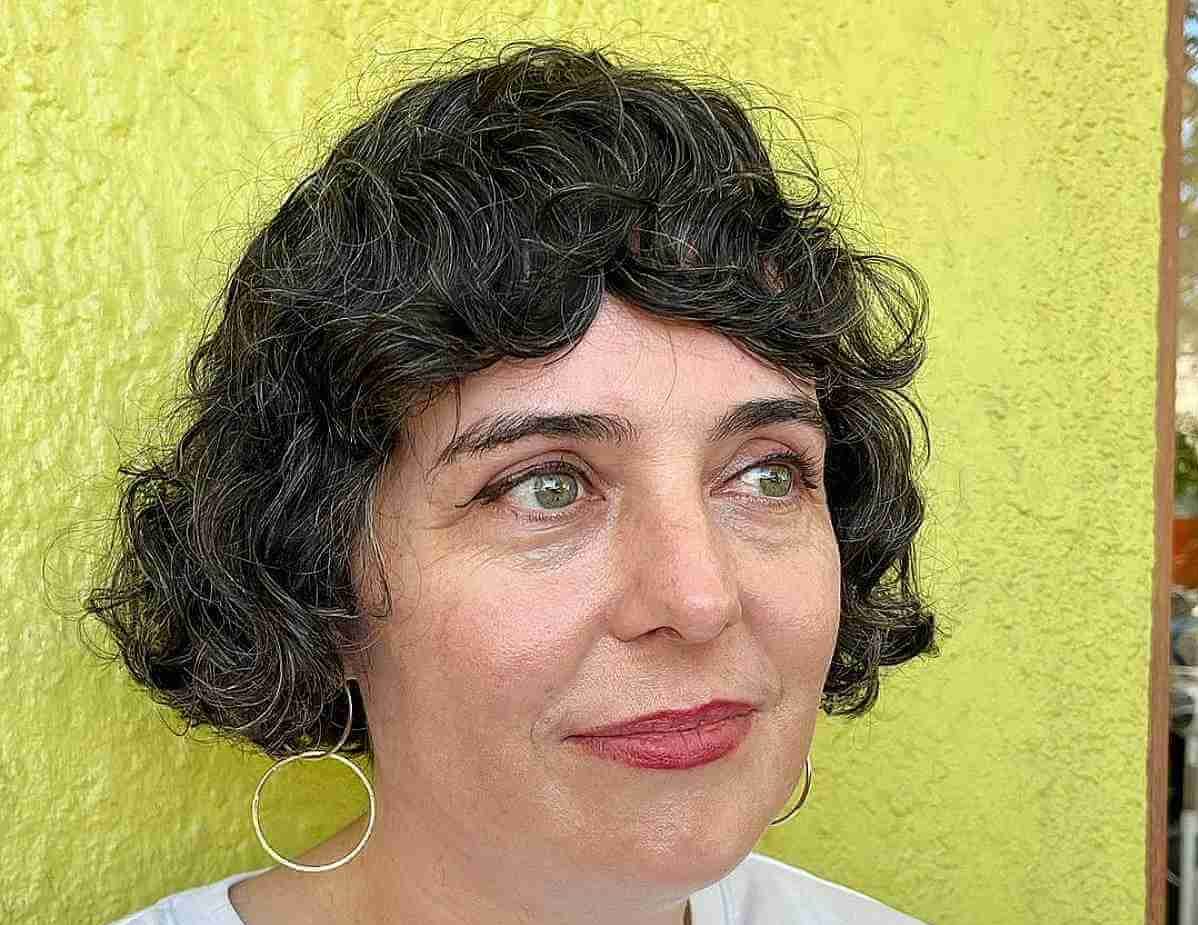 Credit: @herecomesyourmane via Instagram
Whatever your hair type, a French bob may be able to work for you. Curly or straight hair can suit this cute little do, but adding a razor finish can give the classic cut a modern twist. The square layers of this style will give you a flatter top, drawing more attention to your eyes and lips.
Bob with stacked nape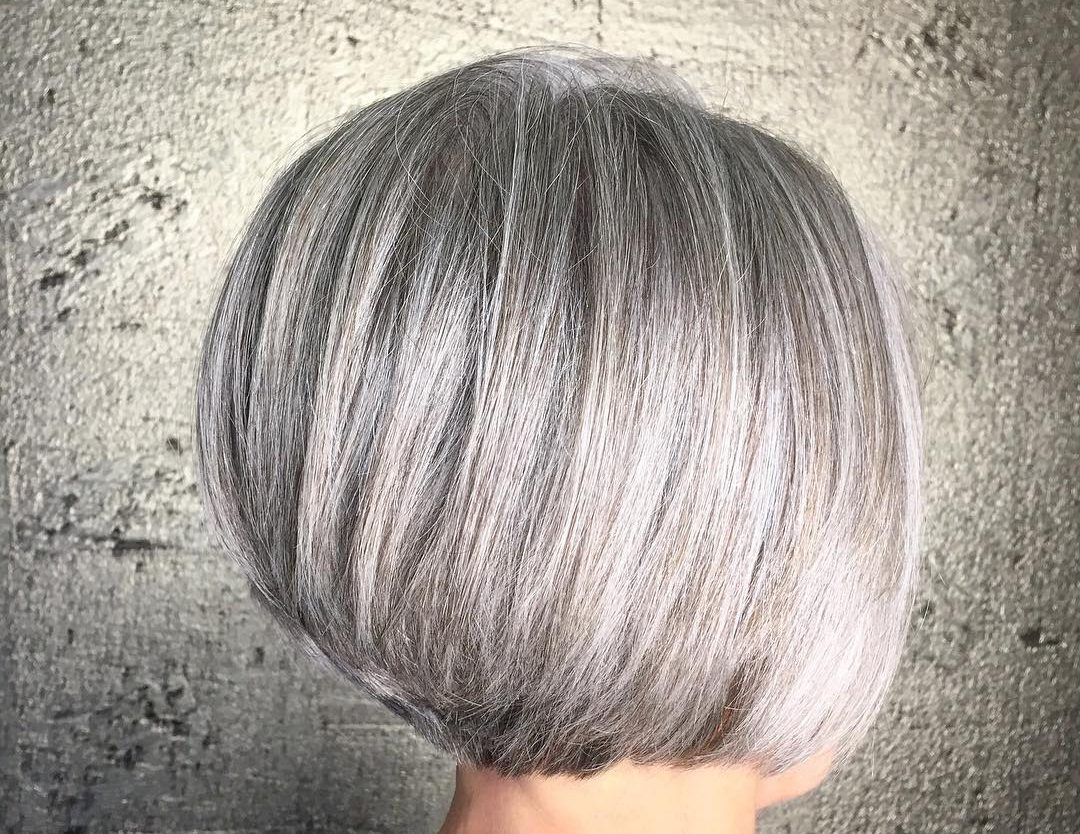 Credit: @hairobsessed_jacob via Instagram
A bob with a stacked nape takes the classic haircut and gives it a new edge. Building height around the crown of your head, with effective layers that work from the neck up, this style of bob is sophisticated and elegant – all with minimal upkeep.
Youthful pixie cut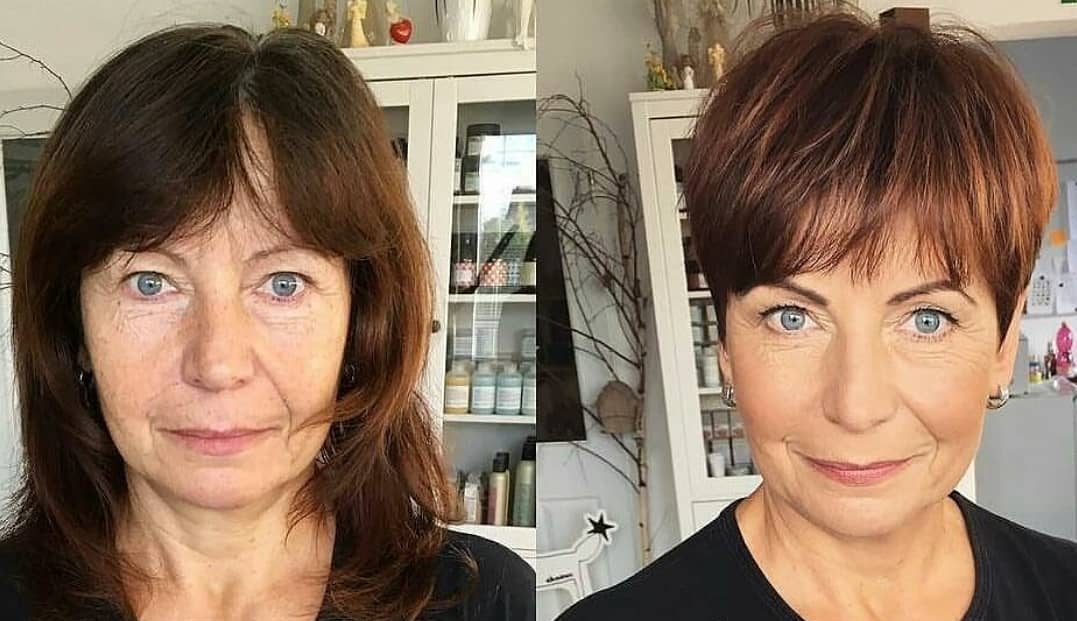 Credit: @saloncentric via Instagram
A great way to look younger than your years is to go short! Many women opt to keep long locks of hair simply out of habit, unsure whether short hair will suit them. Take a risk and try a pixie cut – it's easy to maintain and gives off a youthful glow.