If you are a member of Facebook, you will have either seen one of your friends or you yourself would have updated your "Relationship Status" at some point. There are those people that seem to be changing theirs every other day from "Singe" to "In Relationship" to "It's Complicated" and back to "Single" again.
Advertisement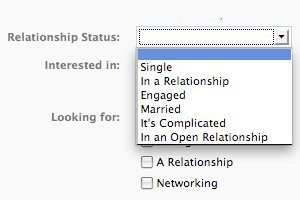 Facebook have released findings last week in conjunction with Valentines Day that suggest there may be certain interesting trends that surround these updates.
They even think they can predict with pretty good accuracy when a couple are going to update their relationship status to "In Relationship".
What they have found is that in the first 3 months or 100 days before a couple updates their relationship status, Facebook sees a steady increase in the number of status updates and timeline posts shared between the two. These posts will peak around 12 days before the relationship status gets changed and the couple becomes official. As soon as the status is changed, the posts typically start to decline.
Advertisement
-
To make the research more accurate Facebook needed to filter out those people I mentioned earlier that seem to be in and out of relationships ever 2 minutes. To do this they measured people who had been single for 100 days before the research and who had been in a relationship for 100 days after changing their status. The timescales involved were November 2010 to October 2013.
The graph below shows the trends described above. It is clear there is a real trend that can be plotted.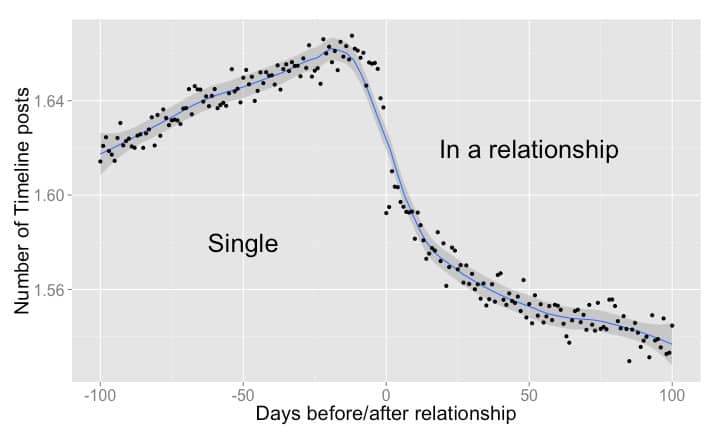 Advertisement
"Presumably, couples decide to spend more time together, courtship is off, and online interactions give way to more interactions in the physical world," the company said in an official Blog Post.
-
The fact that the status updates and wall posts decline in frequency after the relationship status is changed isn't necessarily that surprising. The couple would more likely be spending more time together at this stage. The posts they do share after this point tend to be more positive expressing emotions such as "love, "nice" and "happy". The comparison would be against more negative words like "bad", "hate" and "hurt". The graph below shows the trend more clearly.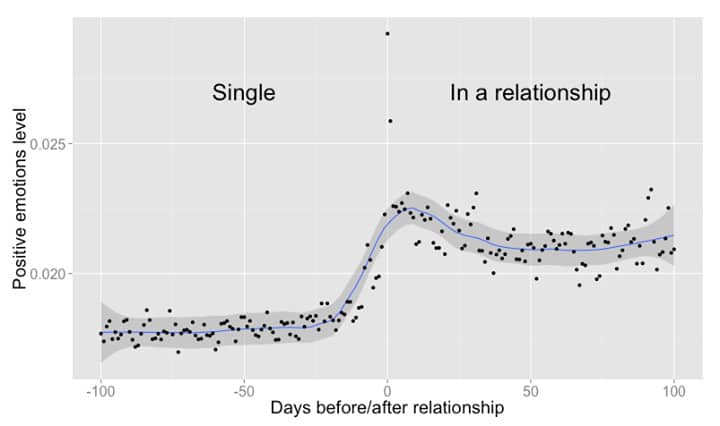 Advertisement
Now I am not saying this is the case but could this graph mean that people in relationships are generally happier than single people? Id love to hear your comments below.