David Burtka & Neil Patrick Harris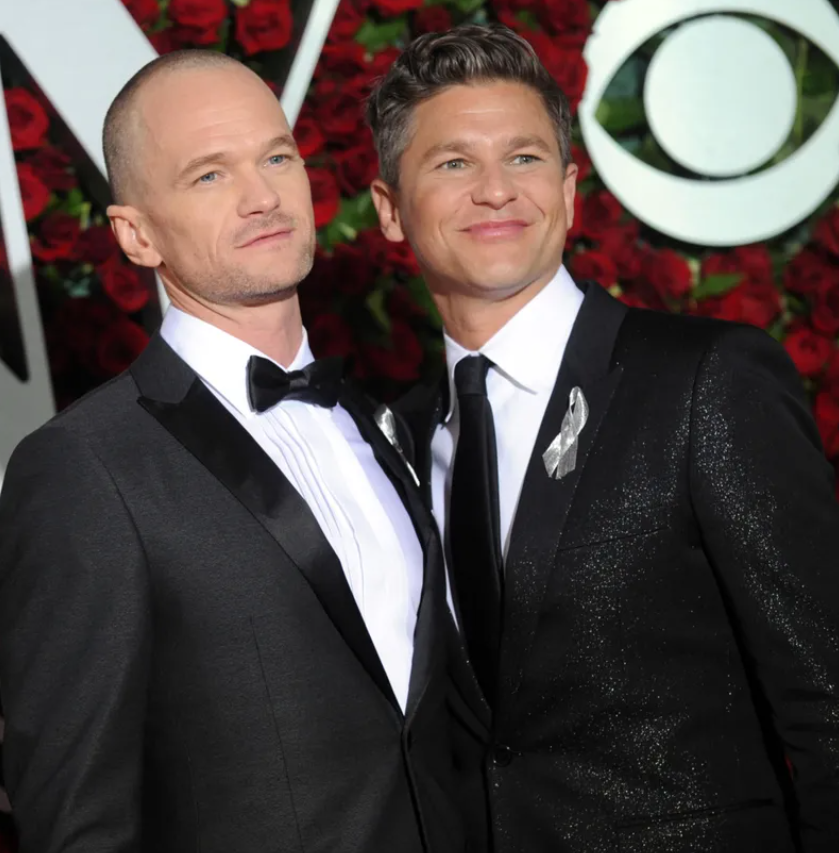 Neil Patrick Harris, known for his role in the 90's TV show "Doogie Howser, MD," and David Burtka, a chef, are one of the most admired celebrity couples. They have both achieved individual success in their respective fields. Harris is a versatile actor, host, and Broadway performer, while Burtka has pursued cooking as his passion after dabbling in acting. Despite their public persona, they were not open about their relationship in the early years. They kept their engagement a secret for five years before publicly acknowledging their love in 2014. However, they had already become parents to twins born via surrogacy in 2010, prior to their wedding. Today, they are an openly gay couple and serve as a source of inspiration for many.
Alexandra Hedison & Jodie Foster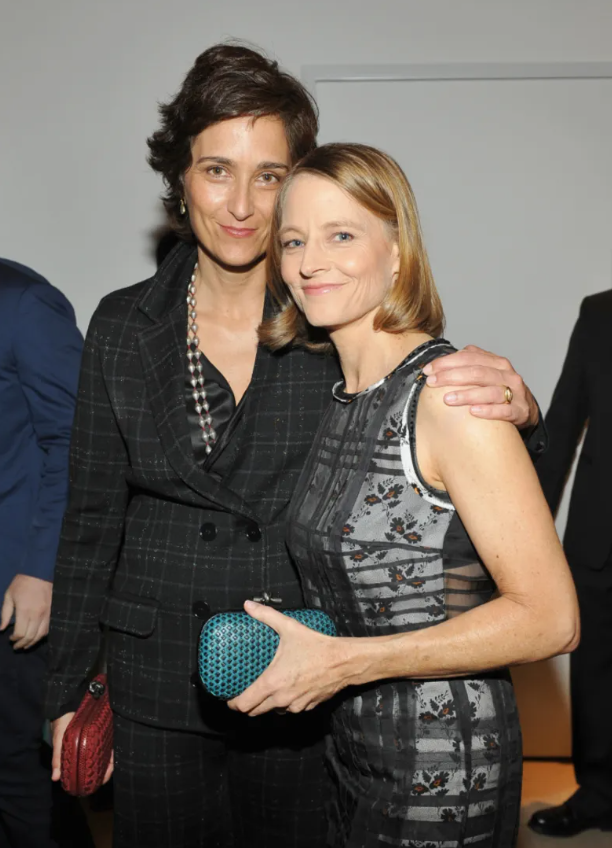 During an appearance on Late Night with David Letterman, Jodie Foster was subjected to the host's insensitive remarks about her sexuality and how it would be a tragedy if she could never be with a man. However, Foster's own happiness and reality proved Letterman wrong as she is happily married to Alexandra Hedison, an accomplished director, artist, and educator. Foster is widely recognized as one of the greatest actresses of her generation. Hedison, who was previously in a relationship with Ellen DeGeneres, met Foster in 2013, and they got married the following year. Foster has two children with her ex-partner Cydney Bernard, with her eldest son pursuing an acting career while the youngest prefers to keep a low profile.
Michael Turchin & Lance Bass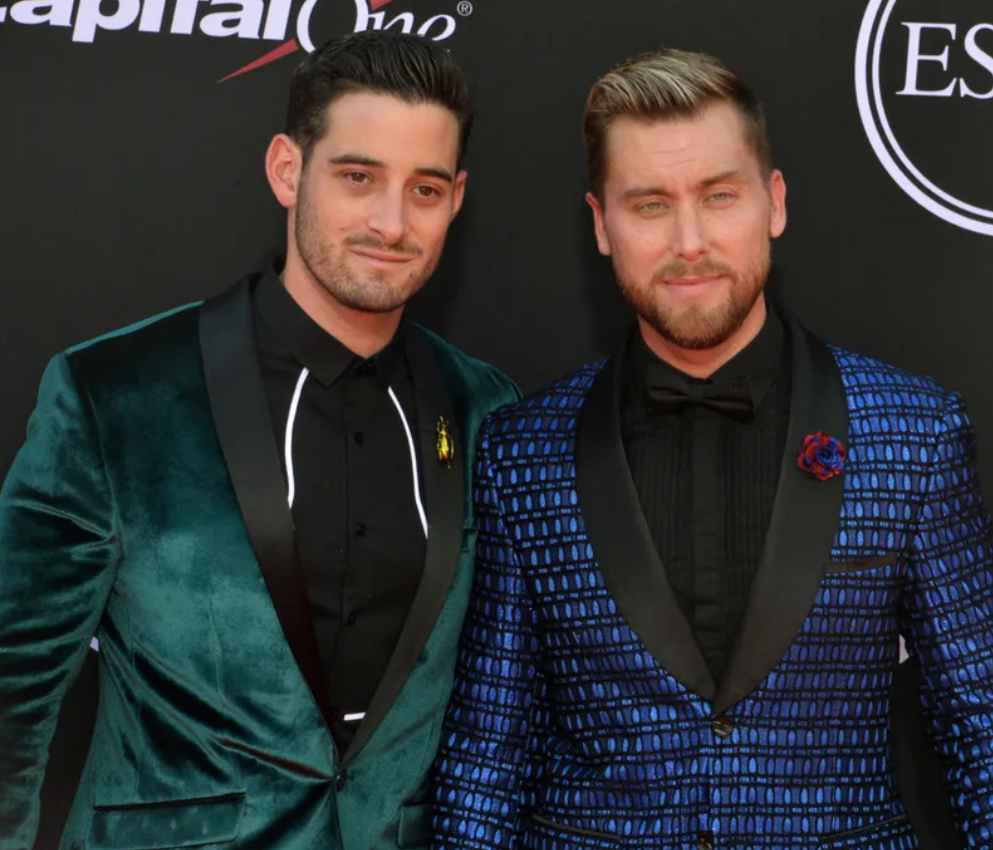 Lance Bass, a former member of the popular boy band N'Sync, surprised many when he came out as gay in 2006. However, he has since found happiness with his partner, actor, and painter Michael Turchin, whom he married in 2014 after dating for three years. Their wedding was televised on the show "Lance Loves Michael: The Lance Bass Wedding," making them the first same-sex couple to exchange vows on cable TV.
Portia De Rossi & Ellen DeGeneres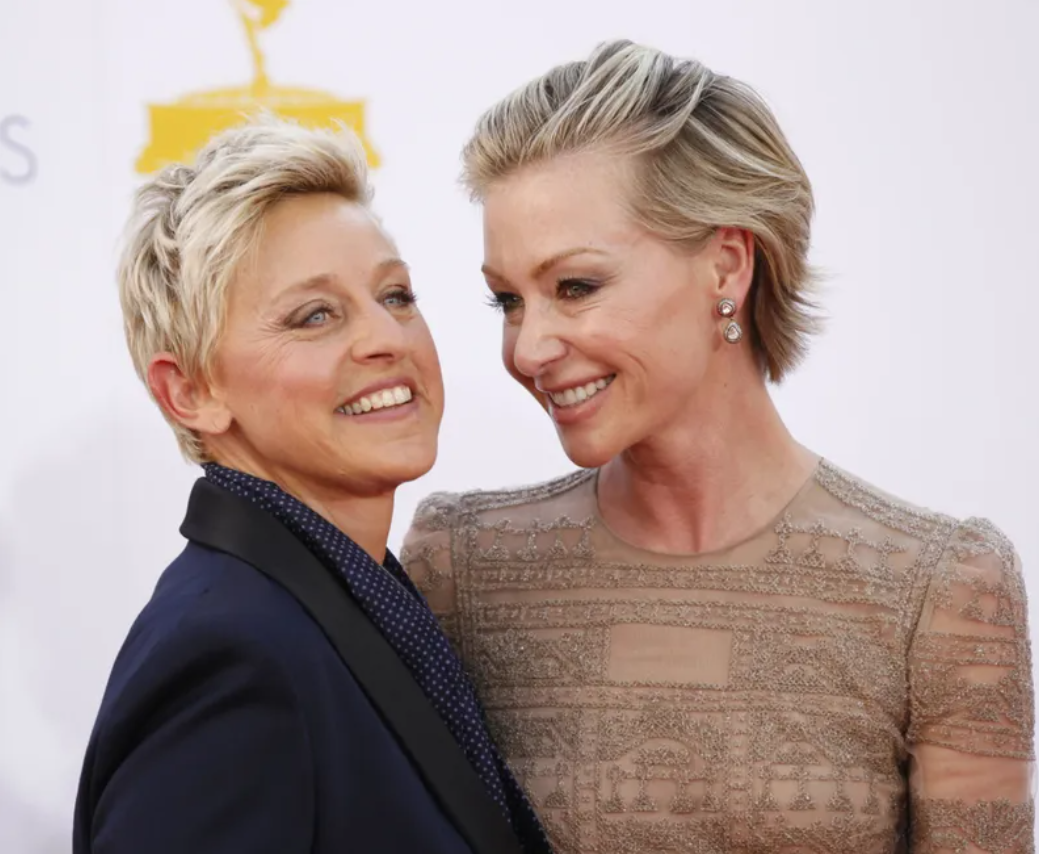 Ellen DeGeneres and Portia de Rossi are currently the most well-known lesbian couple in Hollywood, often referred to as a "power couple" for their success and influence. Their relationship has endured the test of time, having started in 2004 when de Rossi was a model and actress, and DeGeneres was performing stand-up comedy. After four years together, they publicly tied the knot. They are now recognized as a prime example of a relationship built on love that transcends sexual orientation. DeGeneres has been awarded the Presidential Medal of Freedom for her advocacy of LGBT rights, while de Rossi is a noted philanthropist. The couple are also animal lovers and involved in animal rights activism. They are widely admired and respected in the entertainment industry.
Lauren Morelli & Samira Wiley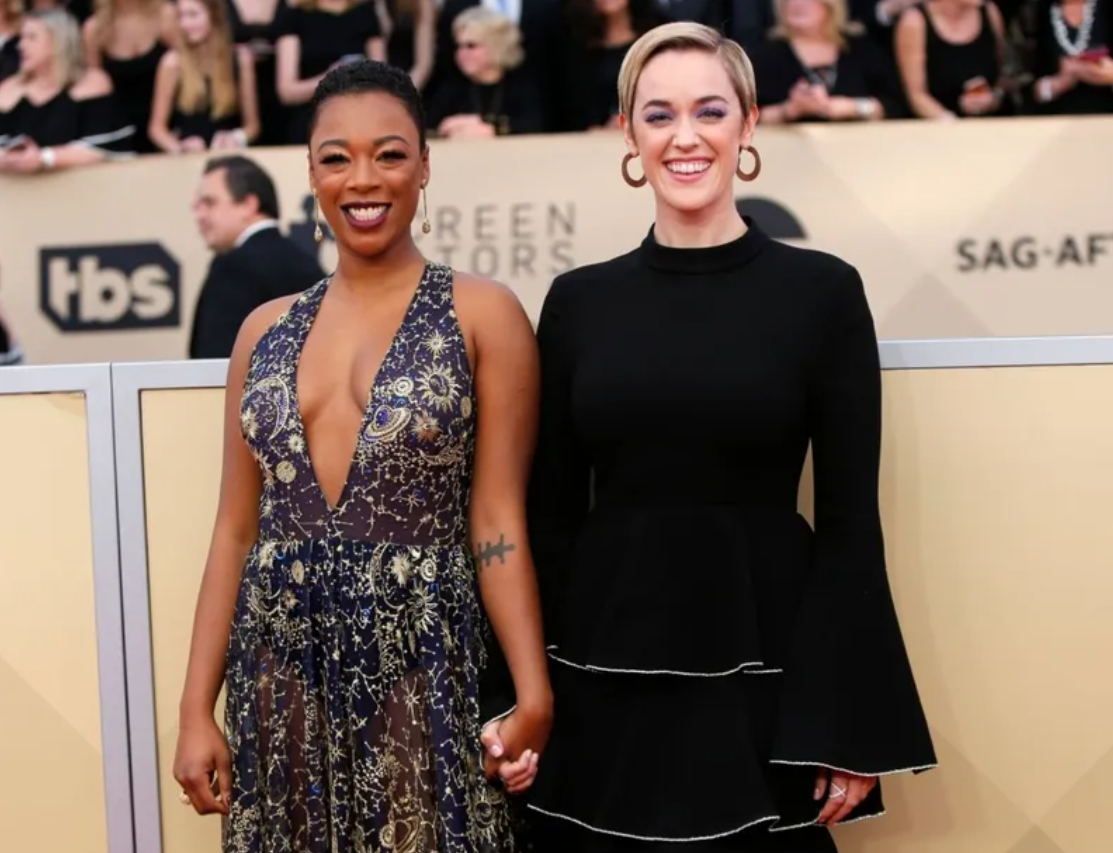 Lauren Morelli, a writer for the hit series Orange Is The New Black, found love on set with Samira Wiley, who portrayed Poussey Washington. Their connection was so strong that they got engaged in October 2016 and tied the knot the following year. Morelli's realization of her sexuality happened while working on the series and eventually led to her divorce from her then-husband. The couple's love story is so sweet that it turned orange into a romantic red, especially on Valentine's Day.
Annie Clark & Cara Delevingne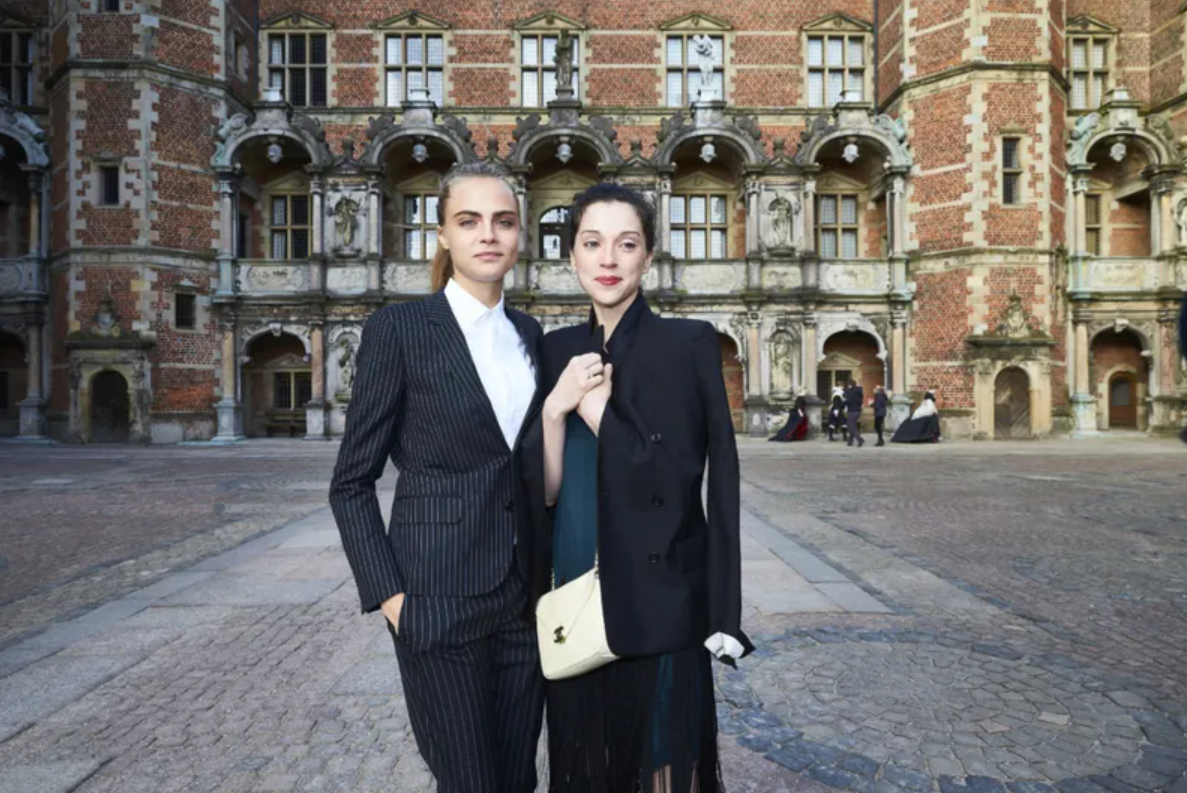 Cara Delevingne rose to fame as a fashion model but eventually shifted to acting to pursue a different career path. She once revealed that she always wanted to be famous and be in the spotlight. In terms of her romantic relationships, she previously dated musician St. Vincent, also known as Annie Clark. Their relationship caused quite a stir on social media when it was made public, but sadly it ended in 2016.
Vito Cammisano & Michael Sam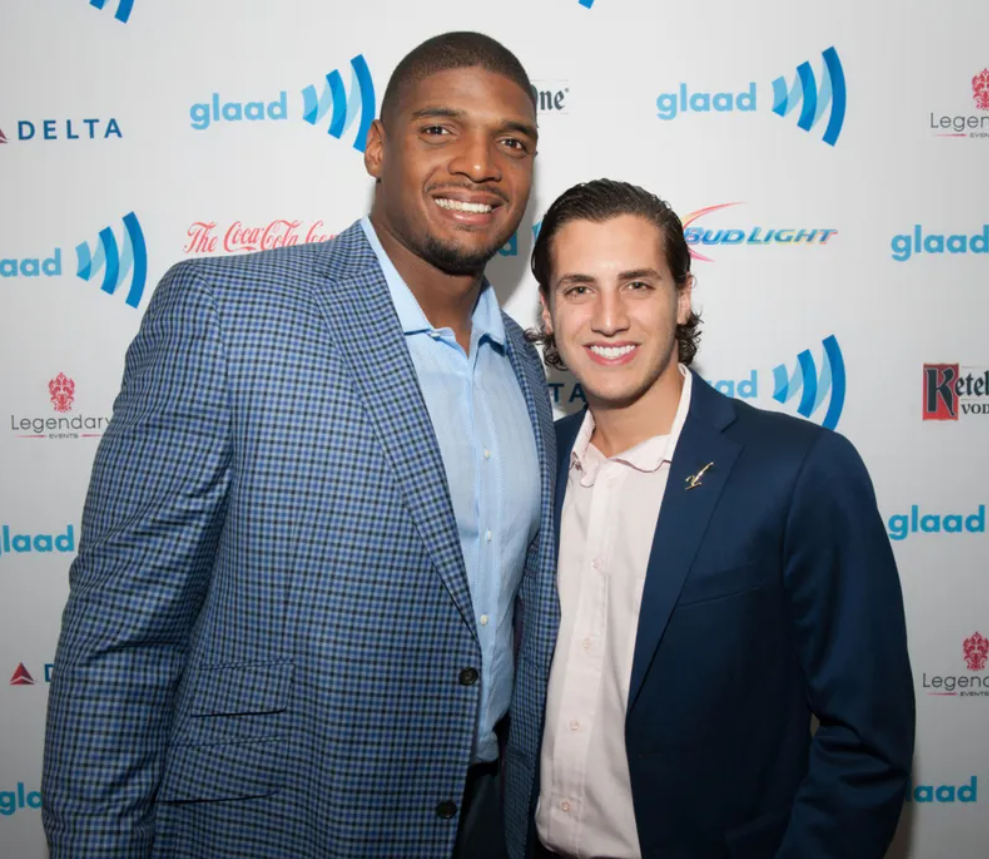 Michael Sam made headlines when he celebrated his NFL draft by sharing a kiss with his boyfriend, Vito Cammisano, on live TV, showing the world his emotions without reservation. Cammisano, an alumnus of the University of Missouri, had been in a relationship with Sam for several months prior to the event. In January 2015, the couple announced their engagement, but their relationship ended just five months later.
Holland Taylor & Sarah Paulson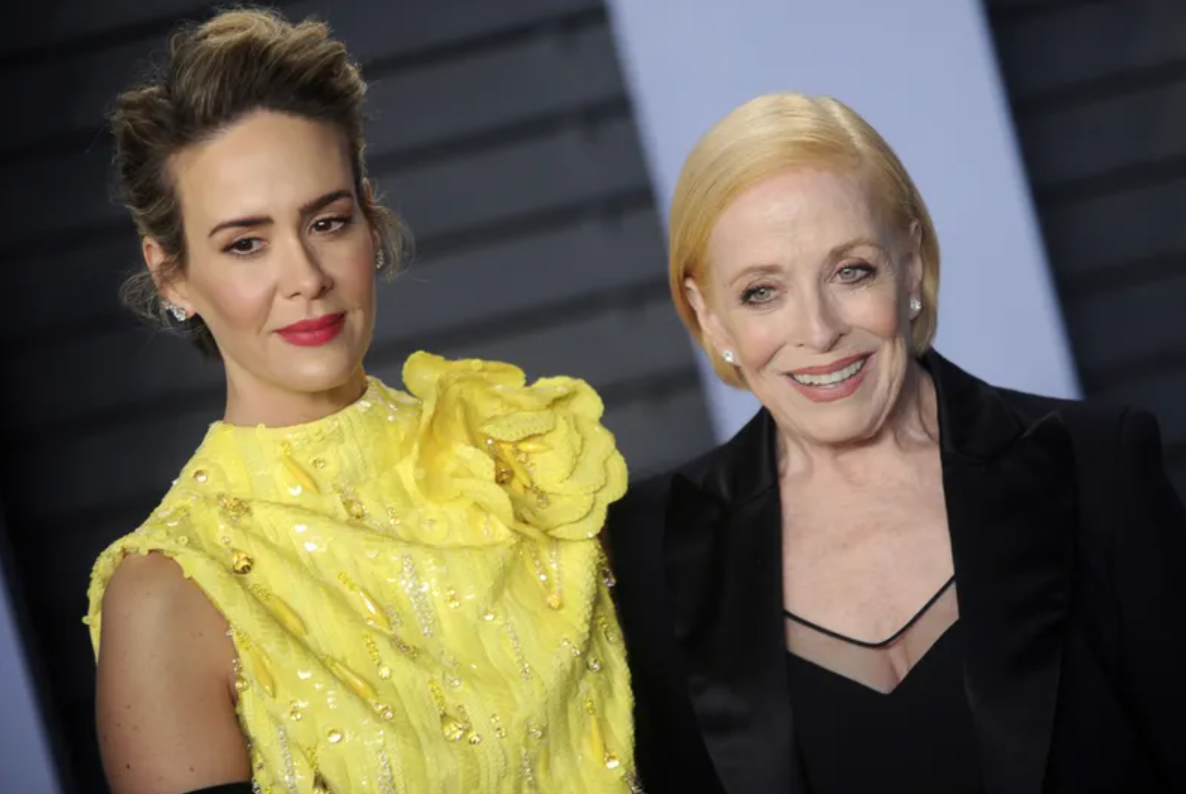 A surprising relationship that has caught many people's attention is between Sarah Paulson, a 42-year-old actress, and Holland Taylor, a 74-year-old actress who played Charlie Sheen's mother in the sitcom Two and a Half Men. Despite the significant age gap, the couple seems unfazed by any criticism. After all, age is just a number, and their love is no different than any other relationship, regardless of the age difference.
Jane Wagner & Lily Tomlin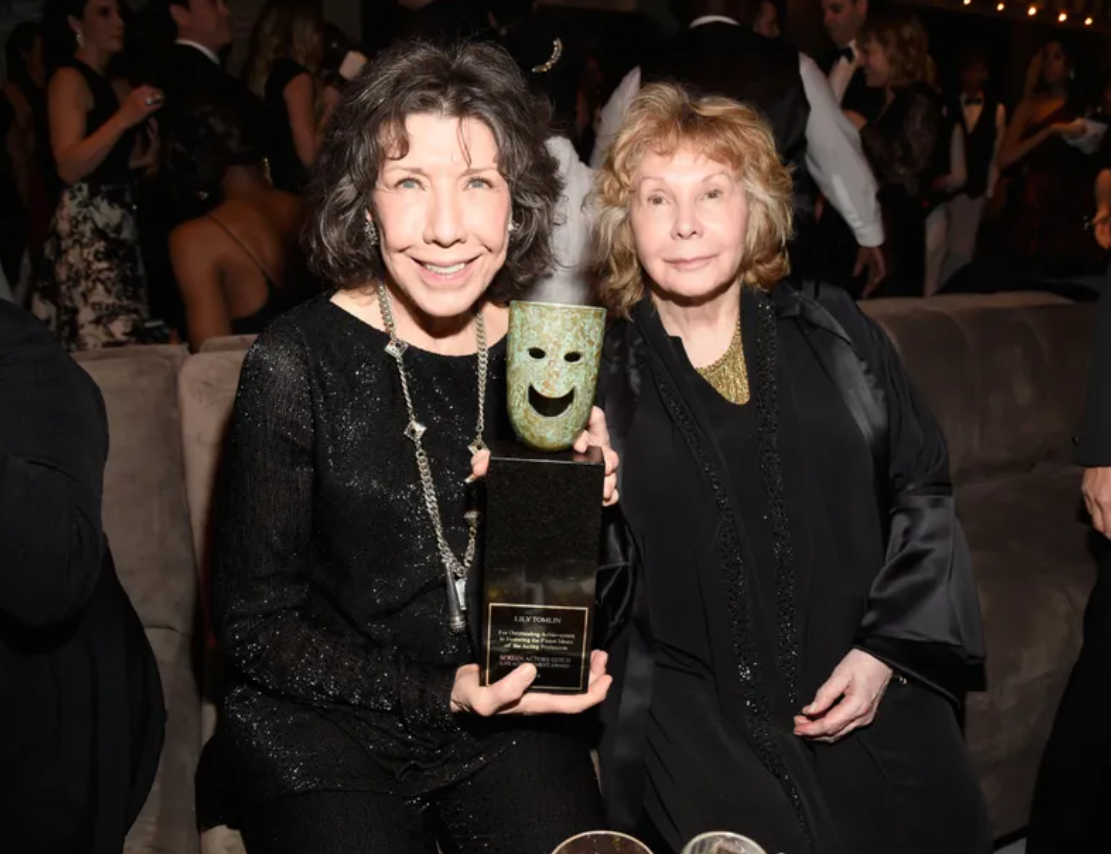 Lily Tomlin emerged as a stand-up comedian during the 1960s and later gained recognition for her performances in television, film, and Broadway. However, it was in 1971 that Tomlin met her future wife, writer Jane Wagner while collaborating on an LP record album called And That's The Truth. From that time on, the two have been in a relationship, although they did not make any official announcement about it. They got married in December 2013, cementing their partnership that has spanned several decades.
Courtney Crangi & Jenna Lyons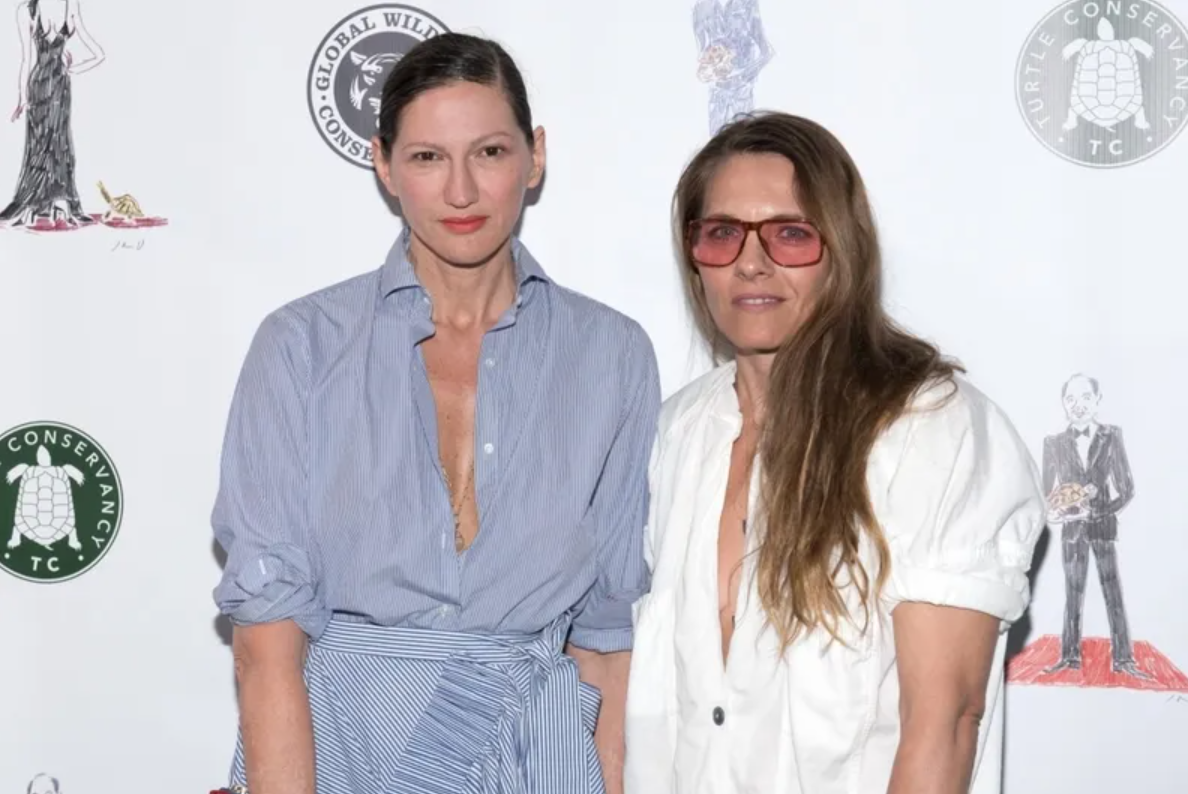 Jenna Lyons, a fashion designer, and businesswoman, had been married to her artist husband, Vincent Mazeau, for nine years when she decided to take a new direction and pursue a relationship with Courtney Crangi, the sibling and business partner of jeweler Philip Crangi. Lyons and Crangi began dating in 2011, and although they shared creative similarities, they eventually parted ways in 2017. The same year, Lyons stepped down as the creative director of J.Crew due to the company's poor sales. At the time of their split, Lyons was 49 years old, and Crangi was 44.