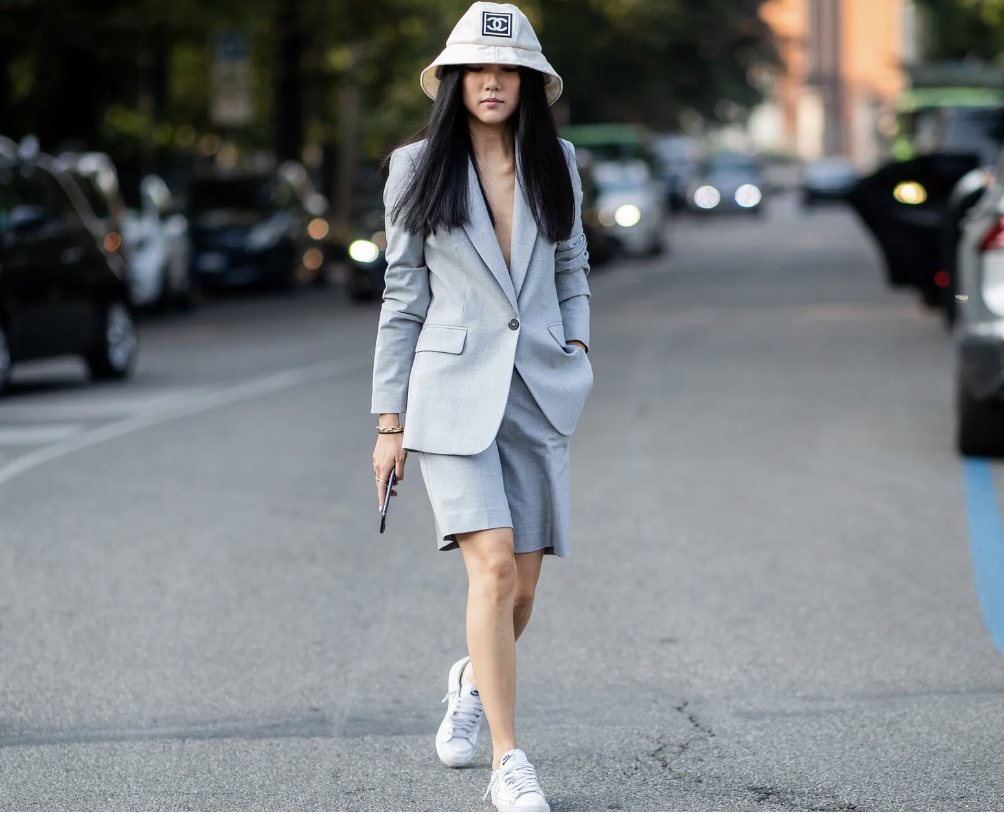 Credit: Vogue via Getty Images
Wearing patterns the wrong way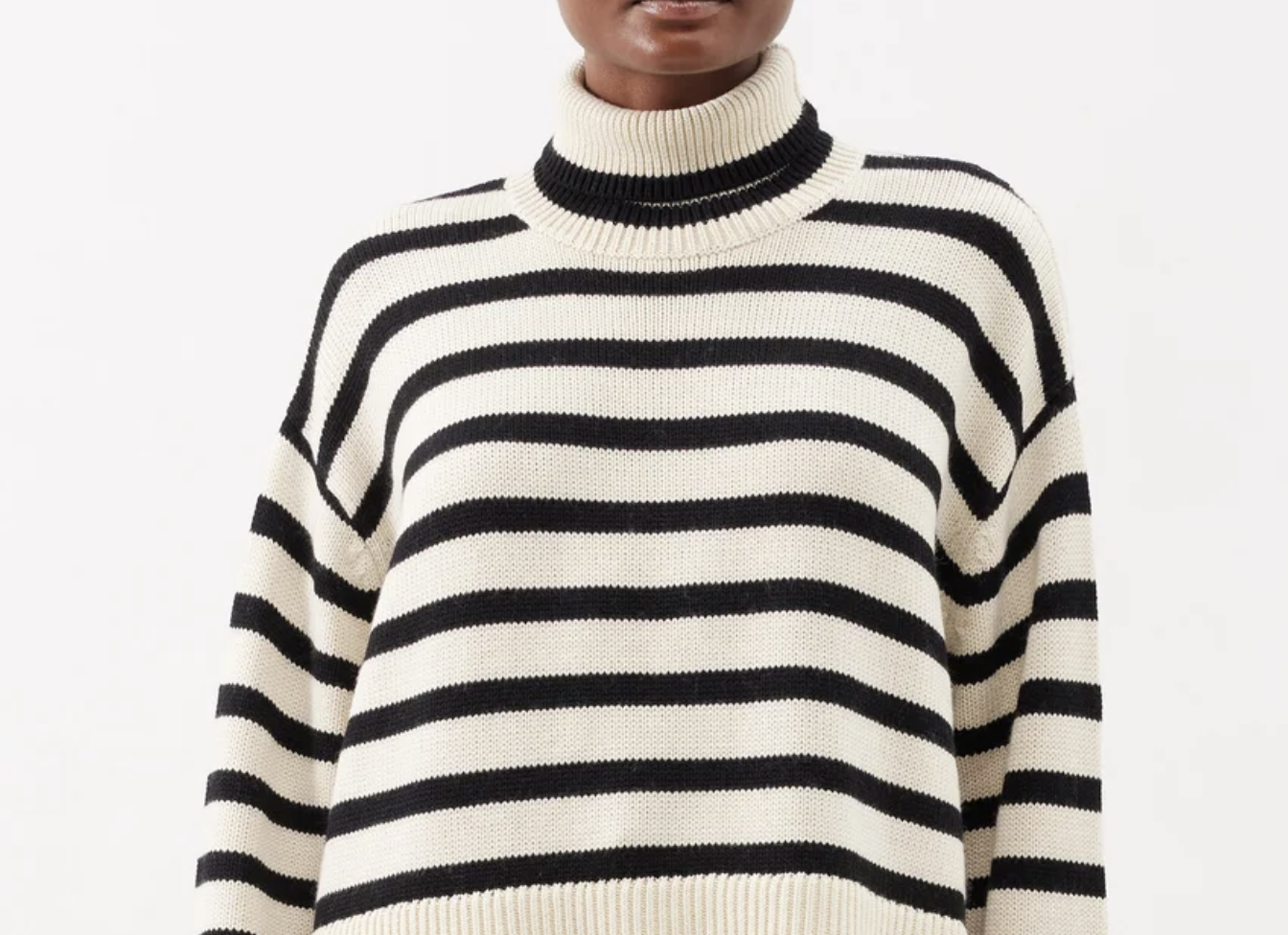 Credit: Toteme via MatchesFashion
Stripes can make or break your silhouette, so wear them the right way. Wearing stripes across your lower body horizontally, can immediately make your legs look shorter as they draw the eye side to side and not up and down. Be sure to have stripes vertical on your legs specifically.
Weirdly cropped pants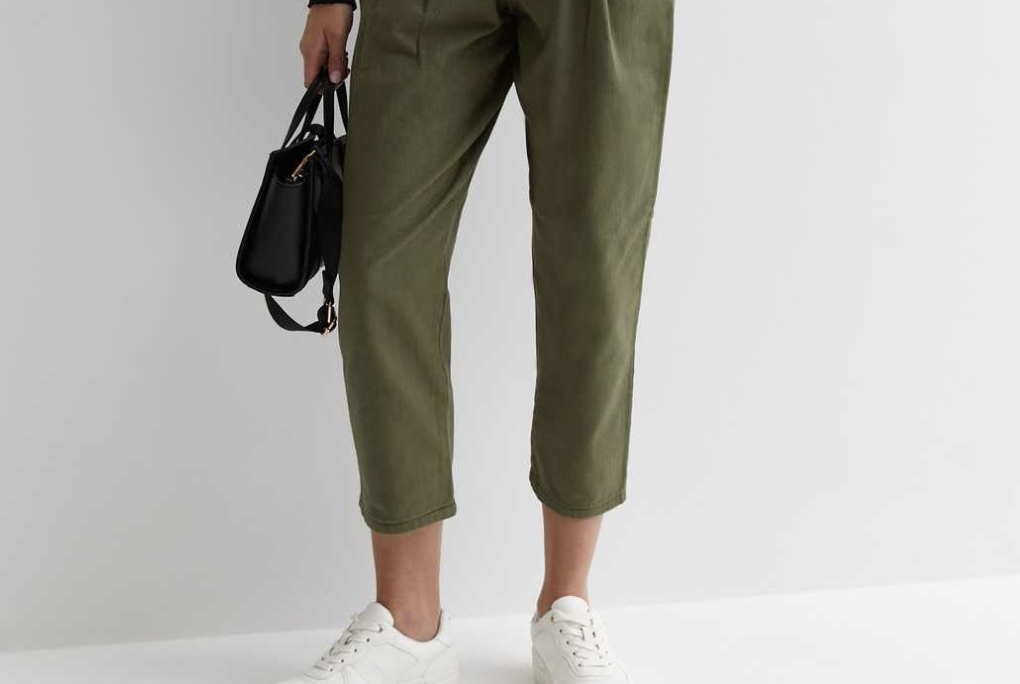 Credit: Newlook
Cropped pants can look great, but if you weren't born with long legs, some cropped pants can make you look even shorter. By breaking up the visual length of your legs it creates the illusion that your leg stops where the pants do, so be wary when purchasing certain crop lengths.
Huge silhouettes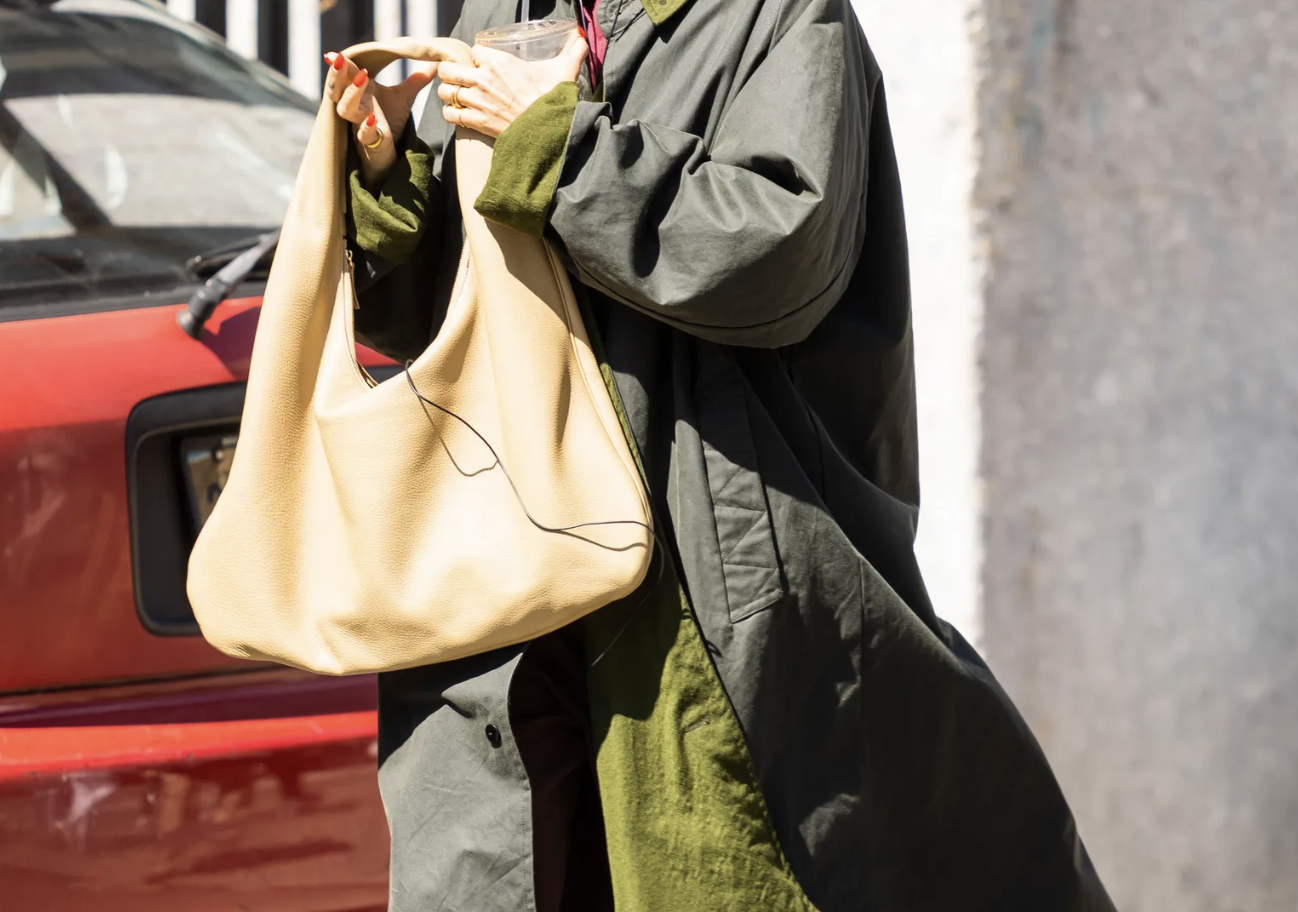 Credit: Vogue via Getty Images
Baggy clothes are so comfy, but they can also swamp you. Hiding all the shape of your body can make the eye draw outwards, instead of up and down. Huge clothes can make you look small and wider too. Stick to slightly oversized rather than three sizes too big!
Low rise pants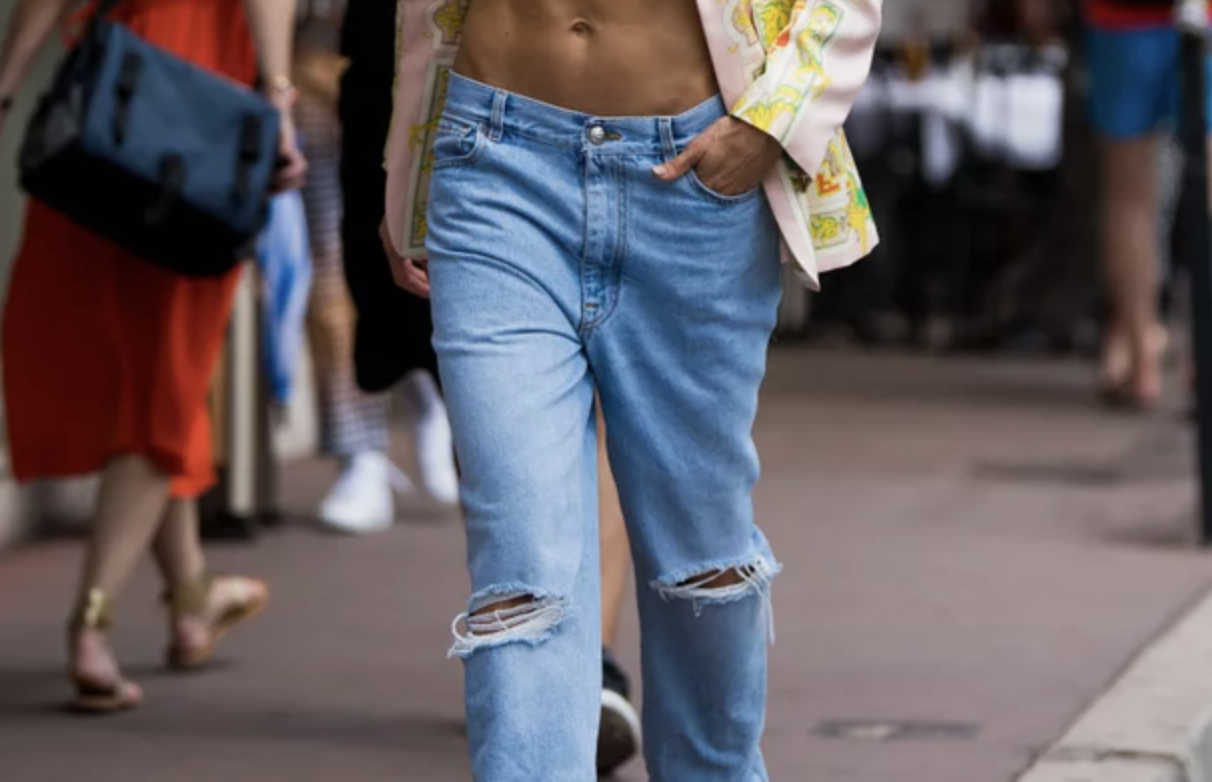 Credit: Jacopo Raule via Getty via Pop sugar
They're back in trend now but that doesn't mean you have to go and buy some. Low rise pants work well with people who have long torsos, but if you have a short torso, it can just look like your pants are falling down. You want to elongate the legs by wearing regular waist or high waisted pants.
Calf height boots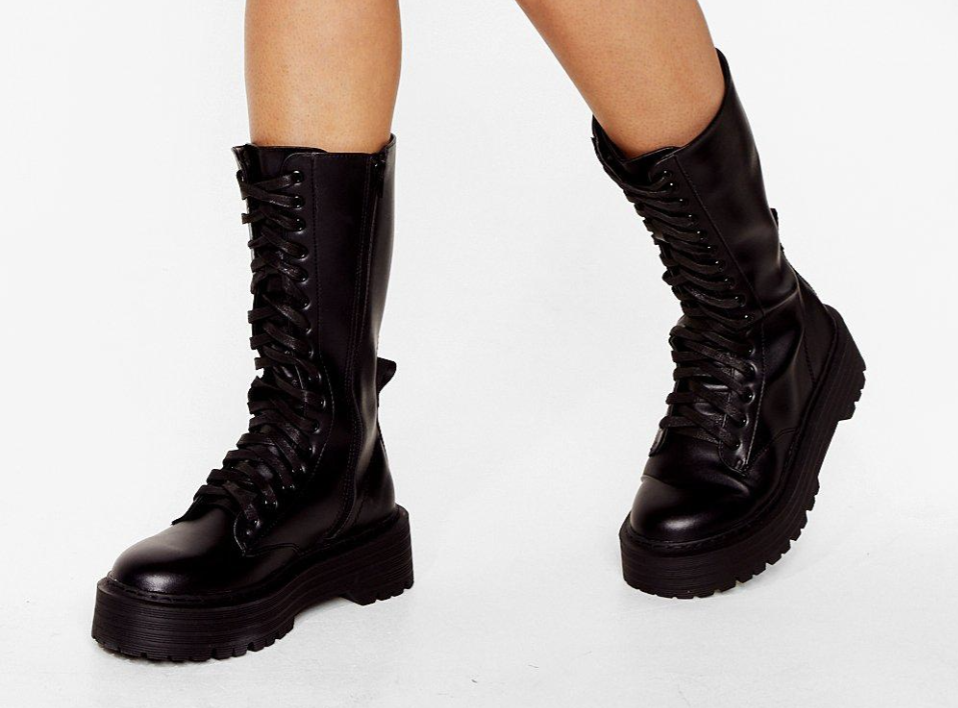 Credit: Nasty Gal
Hitting your legs right in the middle can immediately crop the look of your legs, especially if you have great calves and are hiding them away. If you love the look of boots, try over the knee or just touching the knee, to make your lower leg look extended.
Heels with wide ankle straps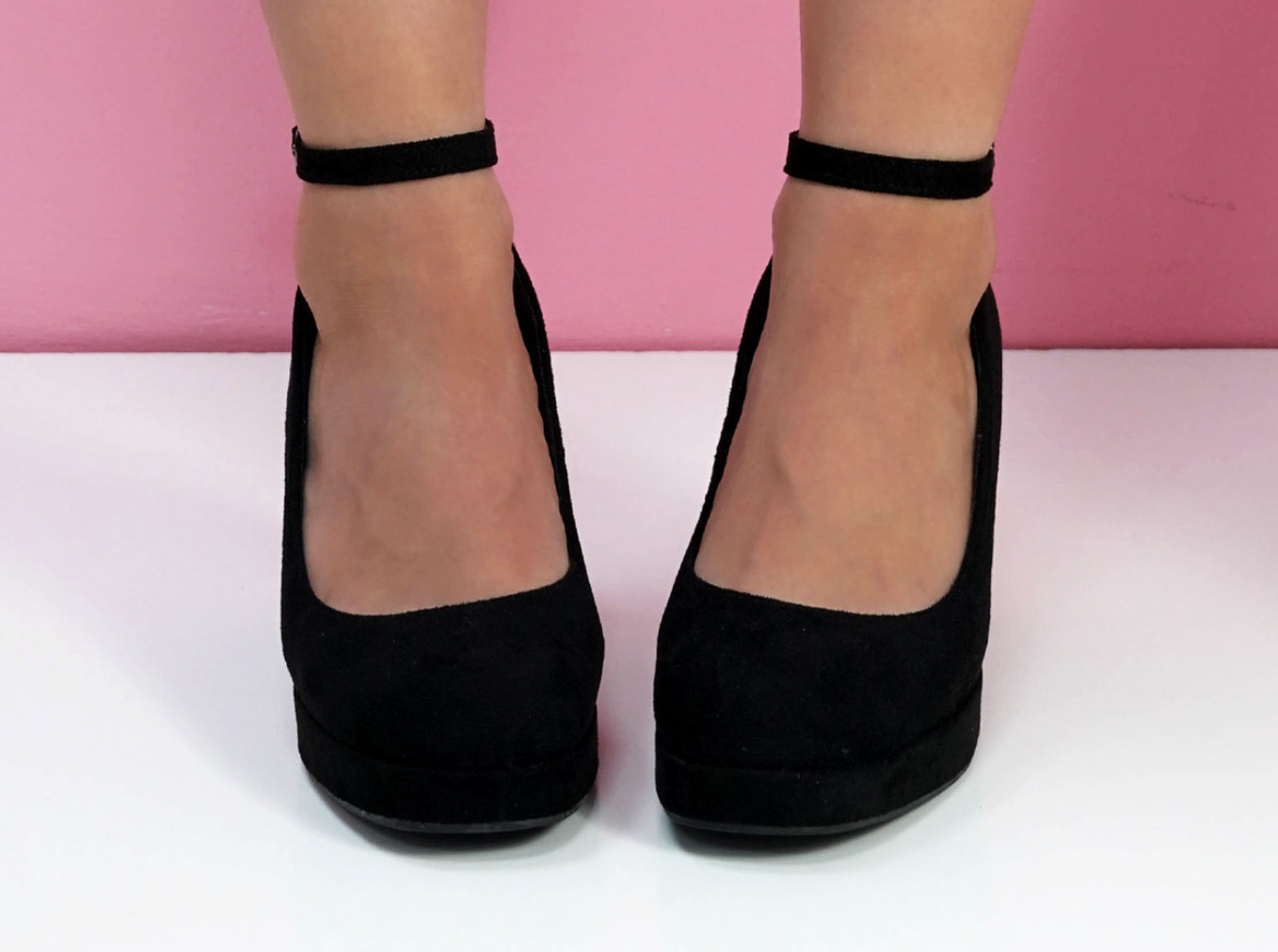 Credit: CUCU fashion
If you have a big strap wrapped around your ankle, you're going to cut the length of your legs. You want to create the illusion your leg extends further than it looks, and the strap just cuts that look. Instead of straps around the ankle, try an open slip on pump or a full boot.
Too many untucked tops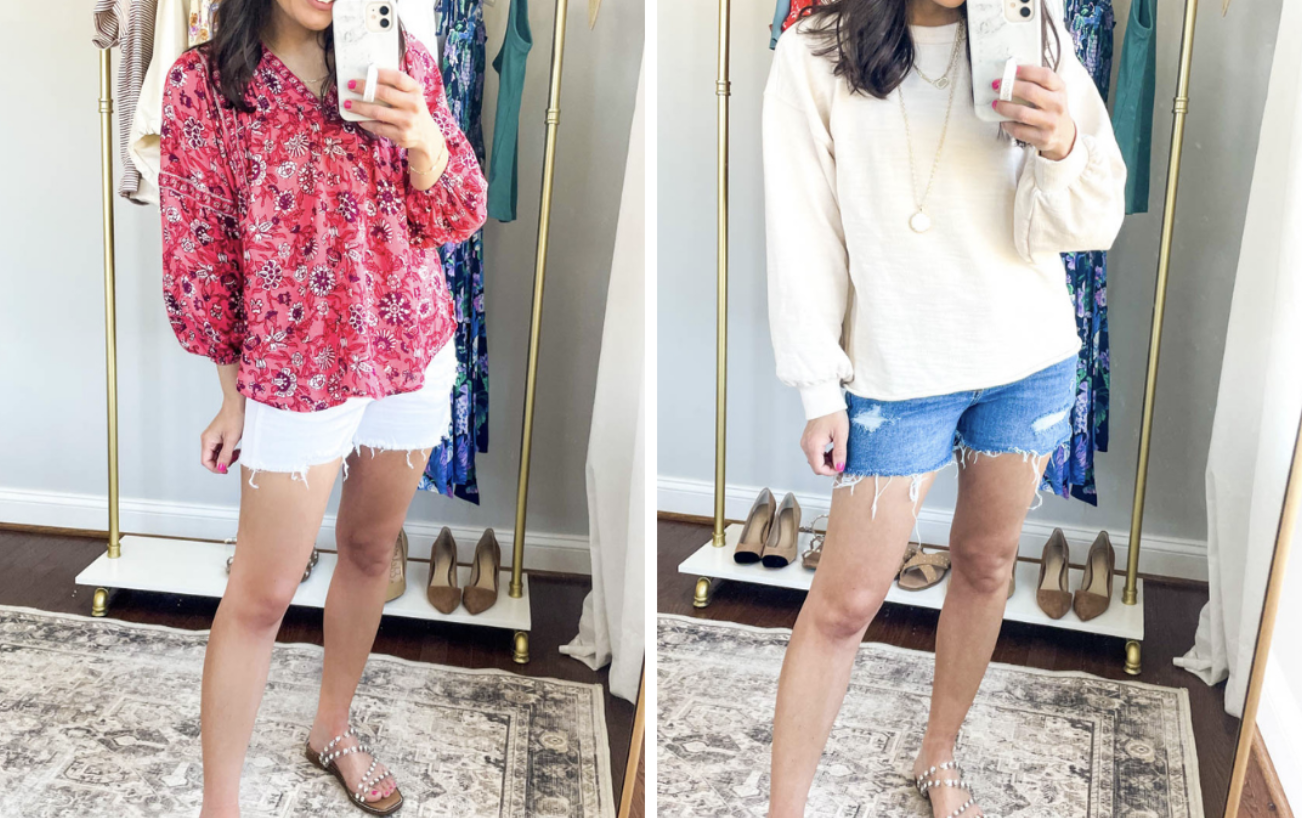 Credit: Brooke via Pumps and Push Ups
Wearing them casually or to be comfy is fine, but if you want to look more put together, don't hide your upper half away under a baggy top. When the top is untucked it covers the waist line and the beginning of the top of the legs, cutting the length of the body into 2 parts.
Stuffy necklines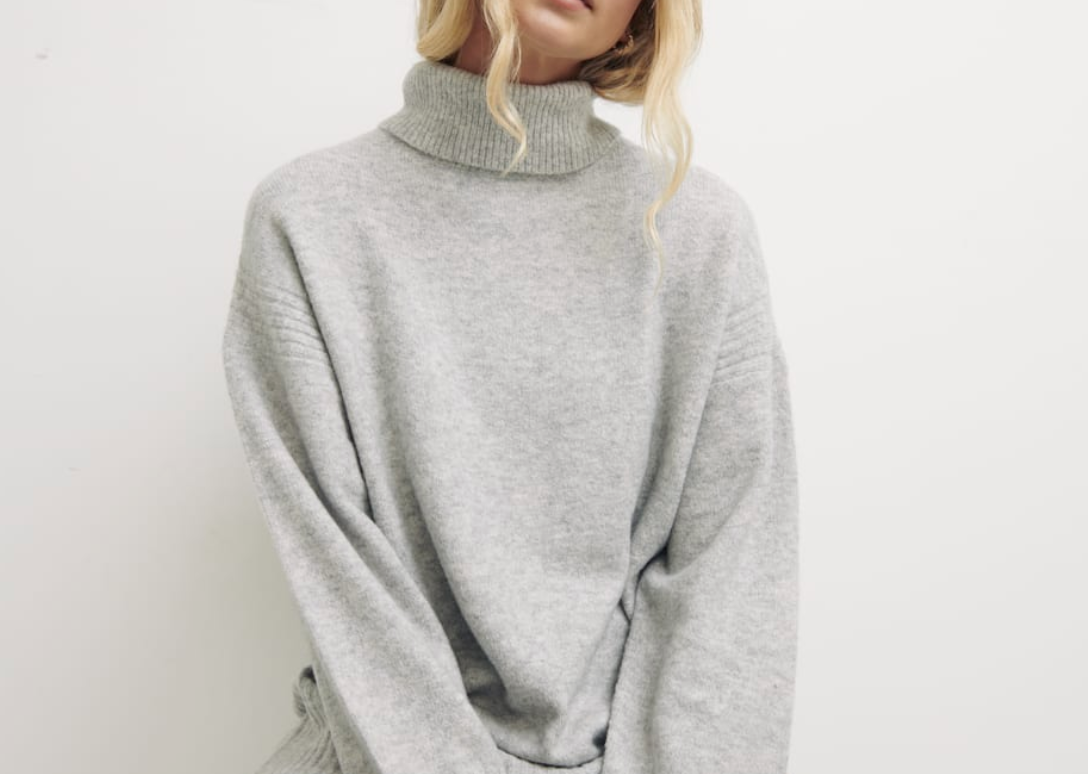 Credit: Nobody's Child
Your neck can make you look so much taller if shown off correctly. Cute sweaters with high necks are great when it's cold, but if you can, don't wear them everywhere you go. Having lots of material around the top of your body can keep the eye there and make your torso seem shorter.
Clingy fabrics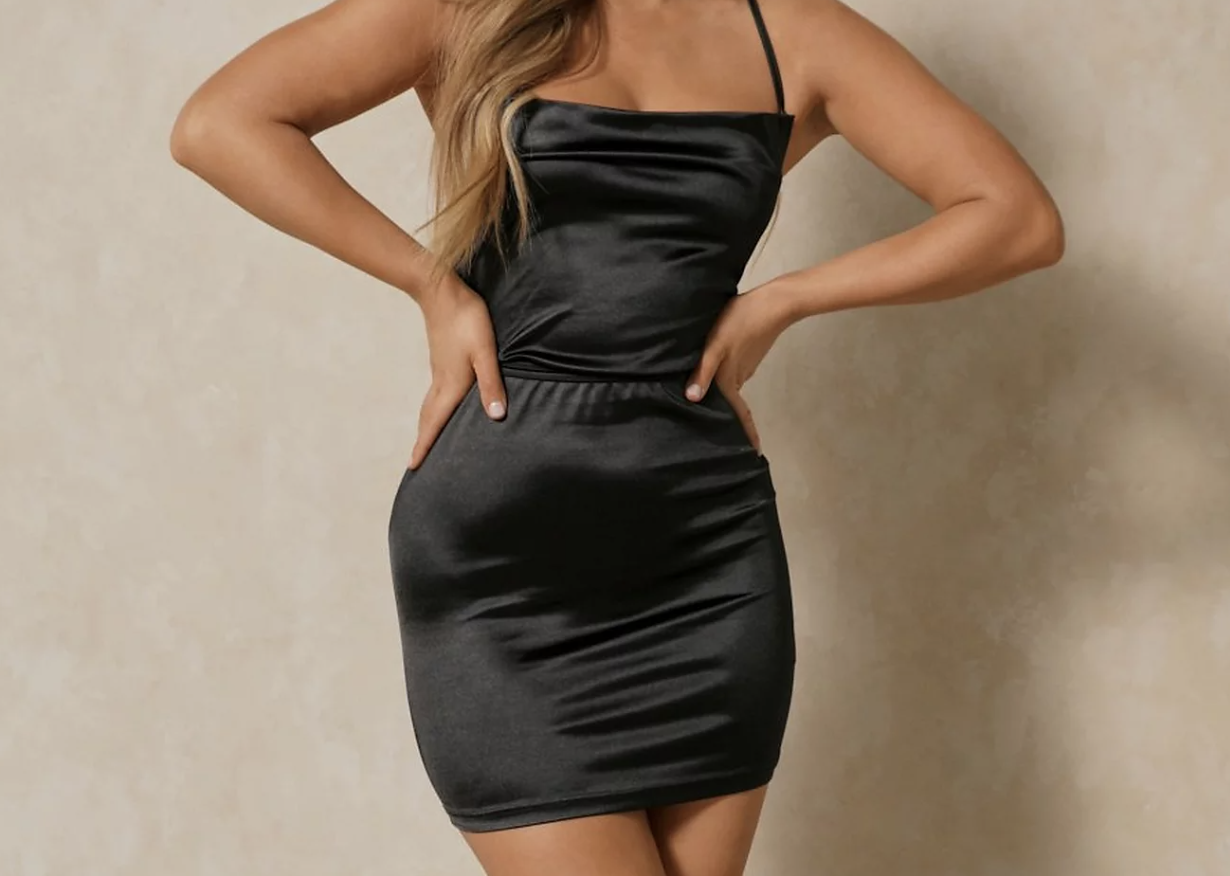 Credit: Misspap
You may want to show your shape, which is great, but certain fabrics just don't suit anyone. Lycra or polyester doesn't do anything for the figure, but can actually focus on the areas you may be self conscious about, and make you look shorter and more compact. Try form fitting dresses that are longer and are not skin tight.
Too many long pieces at once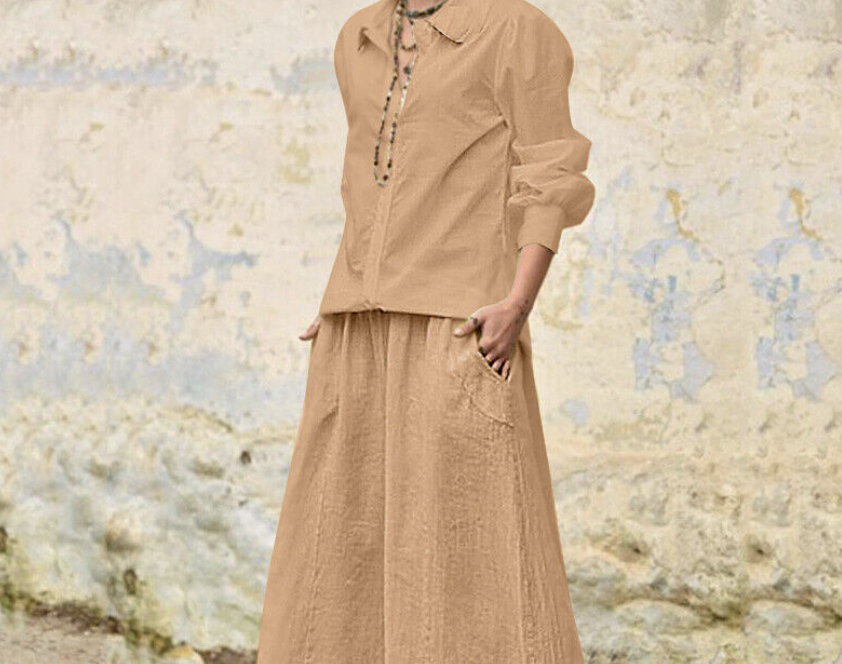 Credit: ZANZEA via eBay
Long trench, long pants and long blouse. This kind of outfit can make it seem like you're dressing up in disguise. Too many long items in one outfits can look heavy and dull and make it look like nothing fits you. Pick one item to be the long part of the outfit and balance out the rest.
Square toe shoes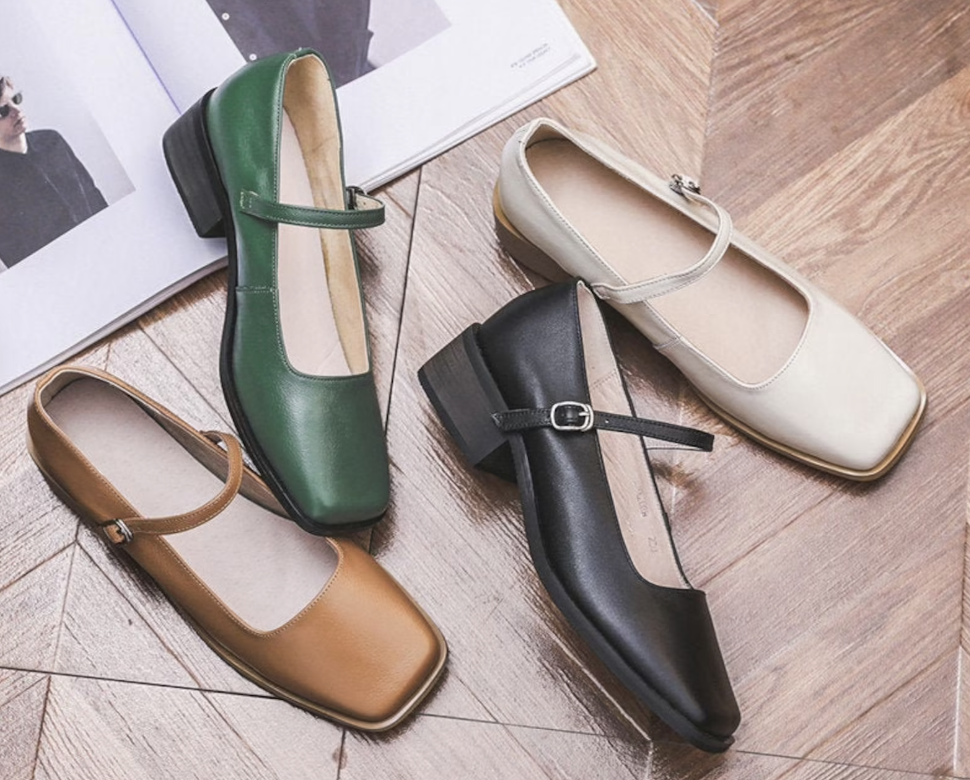 Credit: Mosshe via Etsy
Square toe heels or shoes create a harsh stop at the end of your leg, which makes them seem shorter. They can also look strange or out of balance if you have thinner calves. Stick to a pointed or slightly round shoe that follows the length of your leg.
Giant bags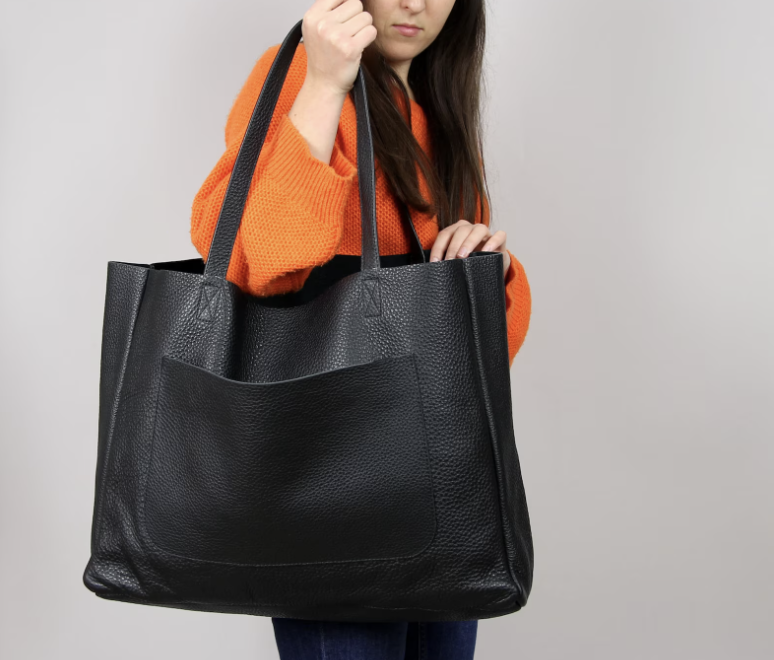 Credit: COMBAG via Etsy
If you know you're short, don't carry around a bag that looks bigger than you. Huge bags and shopping totes can make you look tiny because they over power your frame. Stick to sleek handbags or a tote bag if you need more storage on the go.
Chunky heels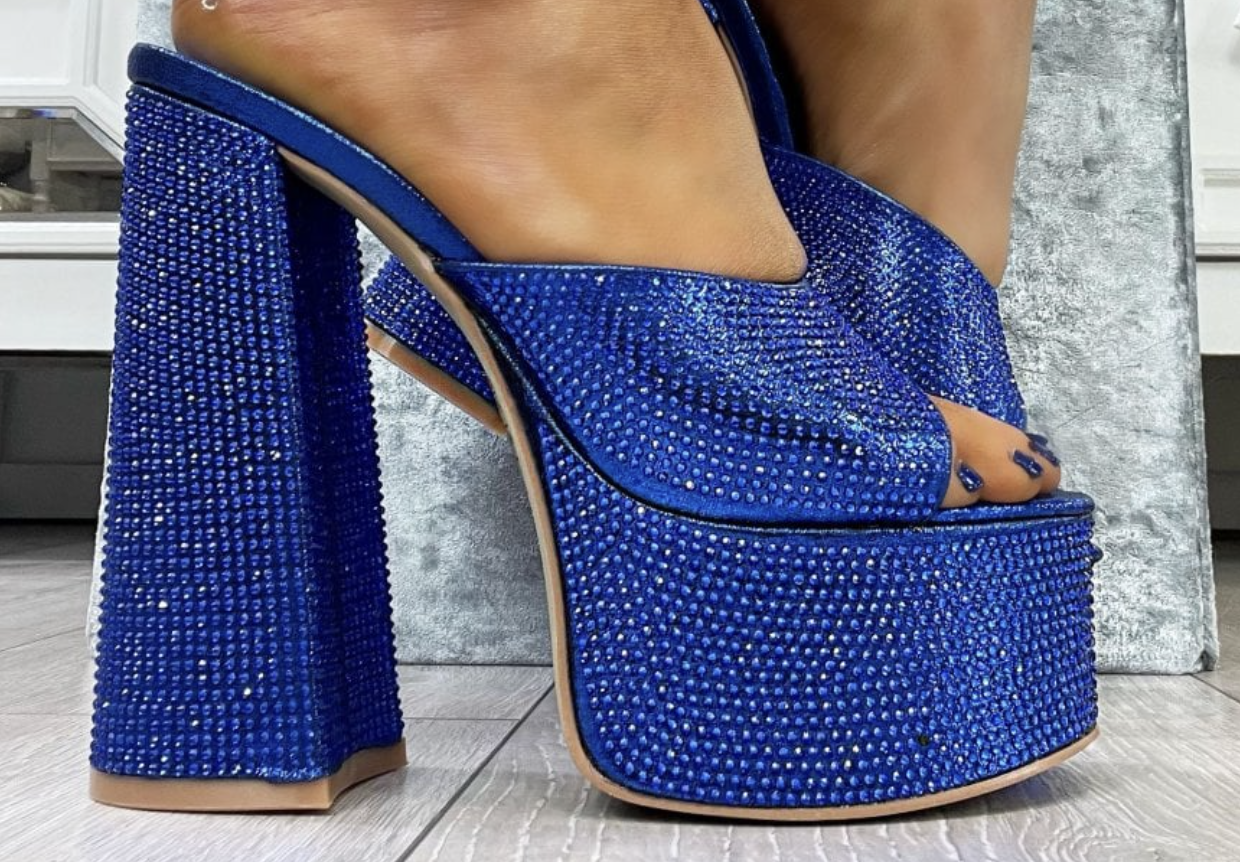 Credit: Love Lemonade
Yes, they're easy to walk in, but they can make you look smaller than you are. Wide heels can bring heaviness to the bottom of your legs, making them seem shorter and not elongated. Try a thinner heel that blends in more naturally with the length and shape of your legs.
Awkward hemlines
Credit: Theory
Rule of thumb to follow is to not wear something that sits at the widest part of your leg, because it can draw attention to it and make you seem compact. If you want to wear a shorter dress, be sure to not go too short, instead try a few inches above the knee.
Wide belts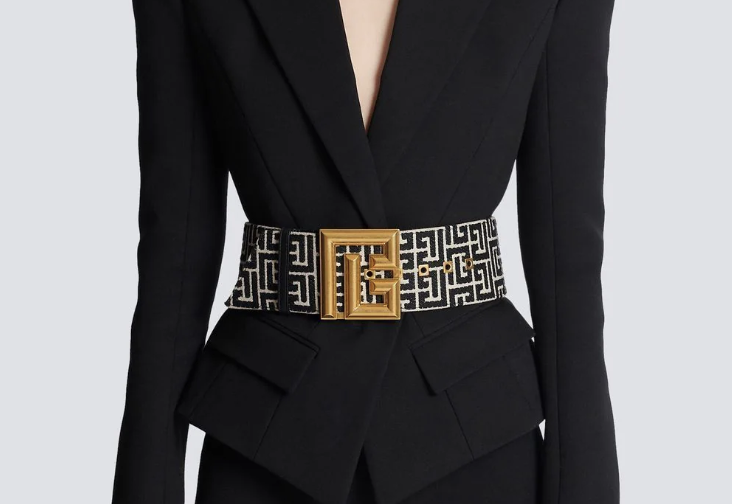 Credit: Balmain via Farfetch
You don't want to take up more space on your torso than necessary. Trendy chunky belts may look cool on models, but they also might be 5 inches taller than you. Stick to sleeker and thinner belts to avoid cutting your silhouette in half and making you look shorter.
Chunky boots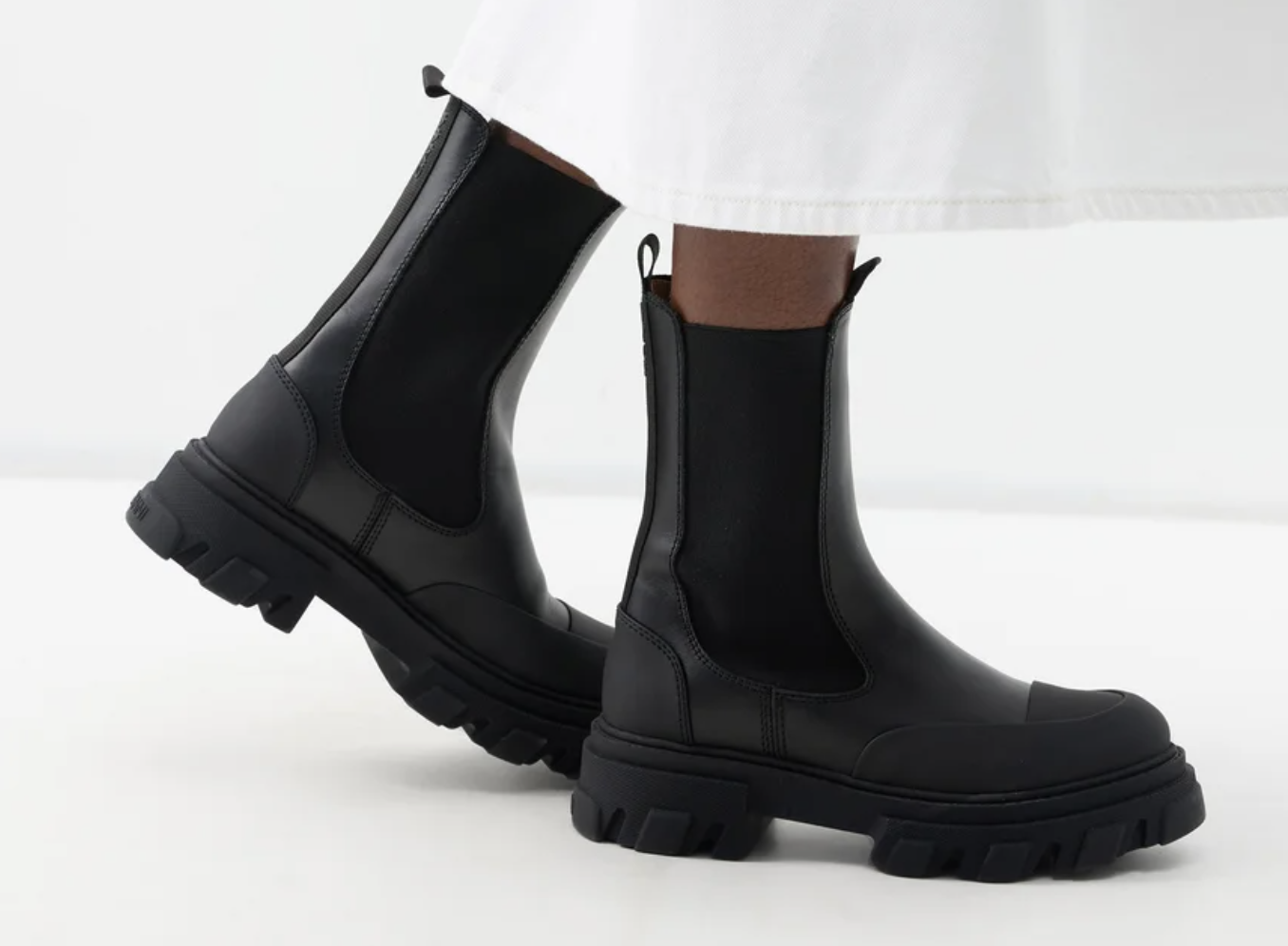 Credit: GANNI via Matches Fashion
Adding bulk to the bottom of your legs will make your legs seem shorter, regardless of you wearing a heel. It can also look so obvious that you're short and trying to look taller, completely ruining the illusion. Try sleeker style boots that are cut closer to the foot, or in a color other than black.
Shapeless dresses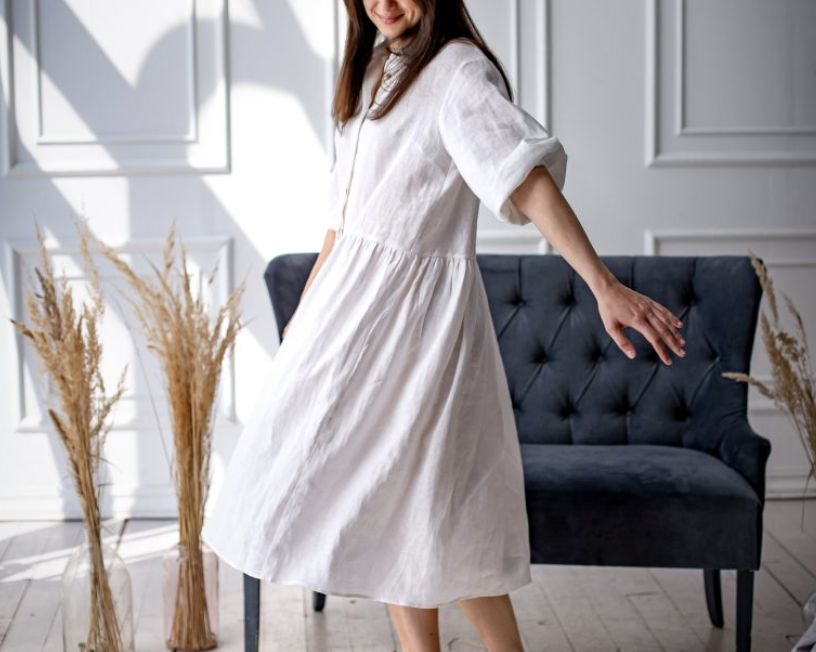 Credit: The Fold Line
Oversized and loose silhouette dresses can make you seem shorter as they completely cover the body's shape. Taking up all the space on the body can give that shortening effect, so you should avoid dresses with no shape. Instead, try a dress that has some definition around the arms or waist, without being too figure hugging.
Long blazers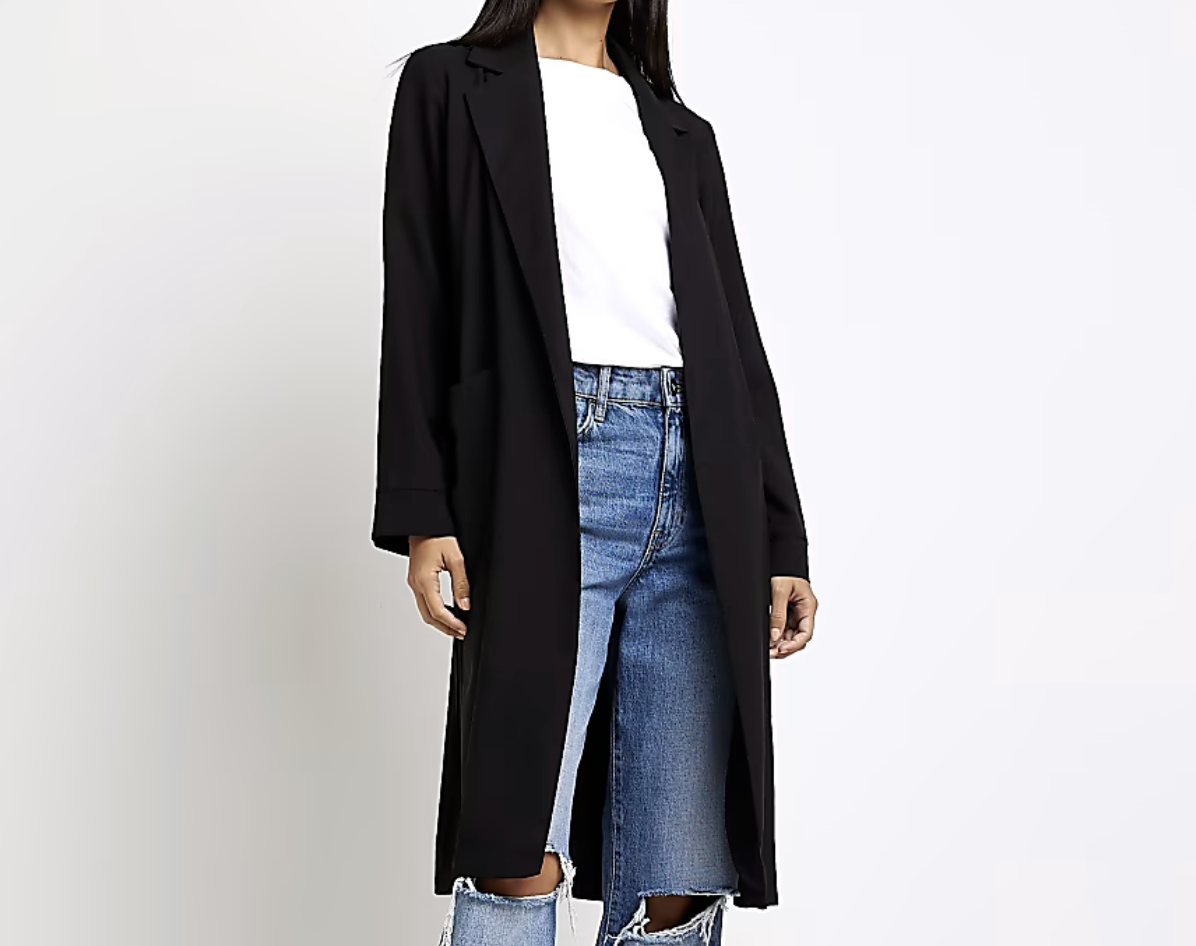 Credit: River Island
"Boyfriend blazers" have become a bit of a trend over the last few years. The length of the blazer can weigh you down and make your legs look even shorter because of where the hem line sits. Try a blazer that sits just above your hips and doesn't have shoulder pads or really baggy sleeves.
Badly cropped sleeves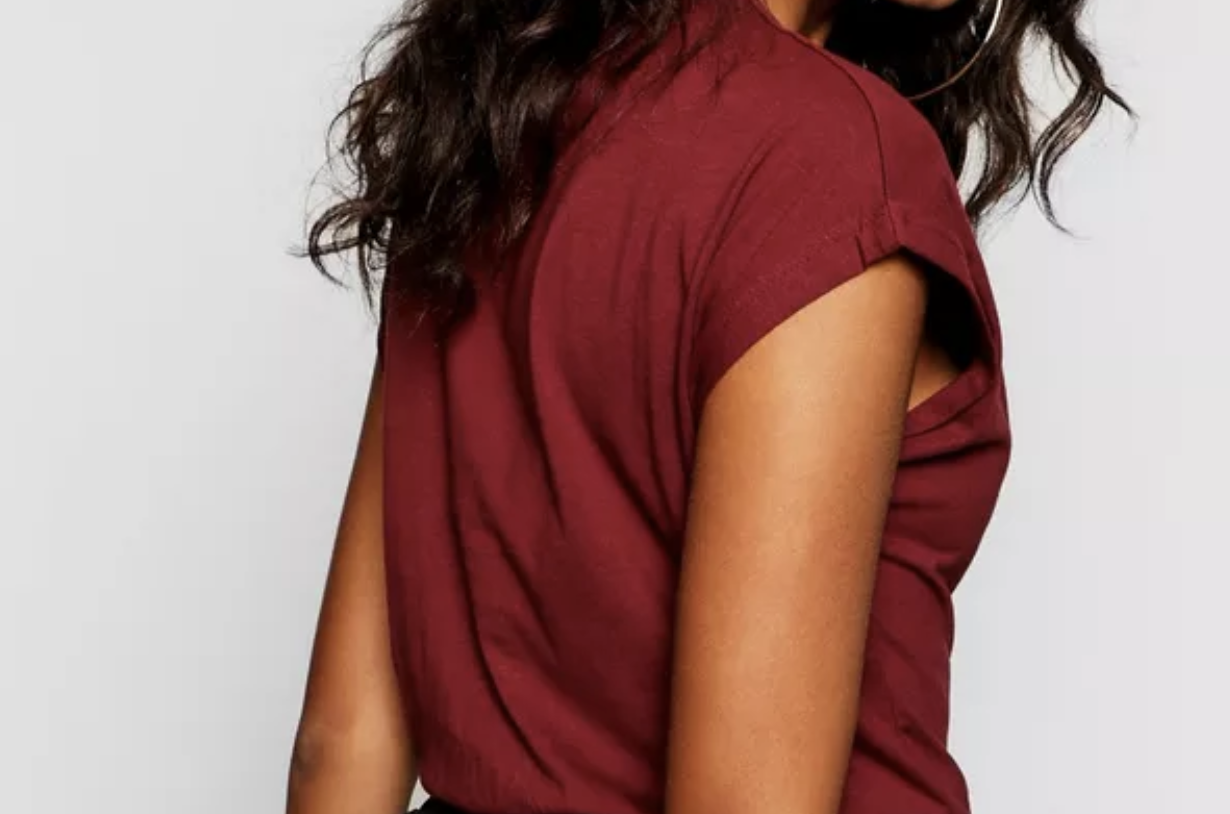 Credit: Boohoo
Sleeves that cut the top part of your arm can make the most lean and muscly arms look wide and compact. If your sleeve cuts into your arm pit or sits in between the shoulder and the forearm, it can make your arms look awkward and short.
Always wearing baggy jeans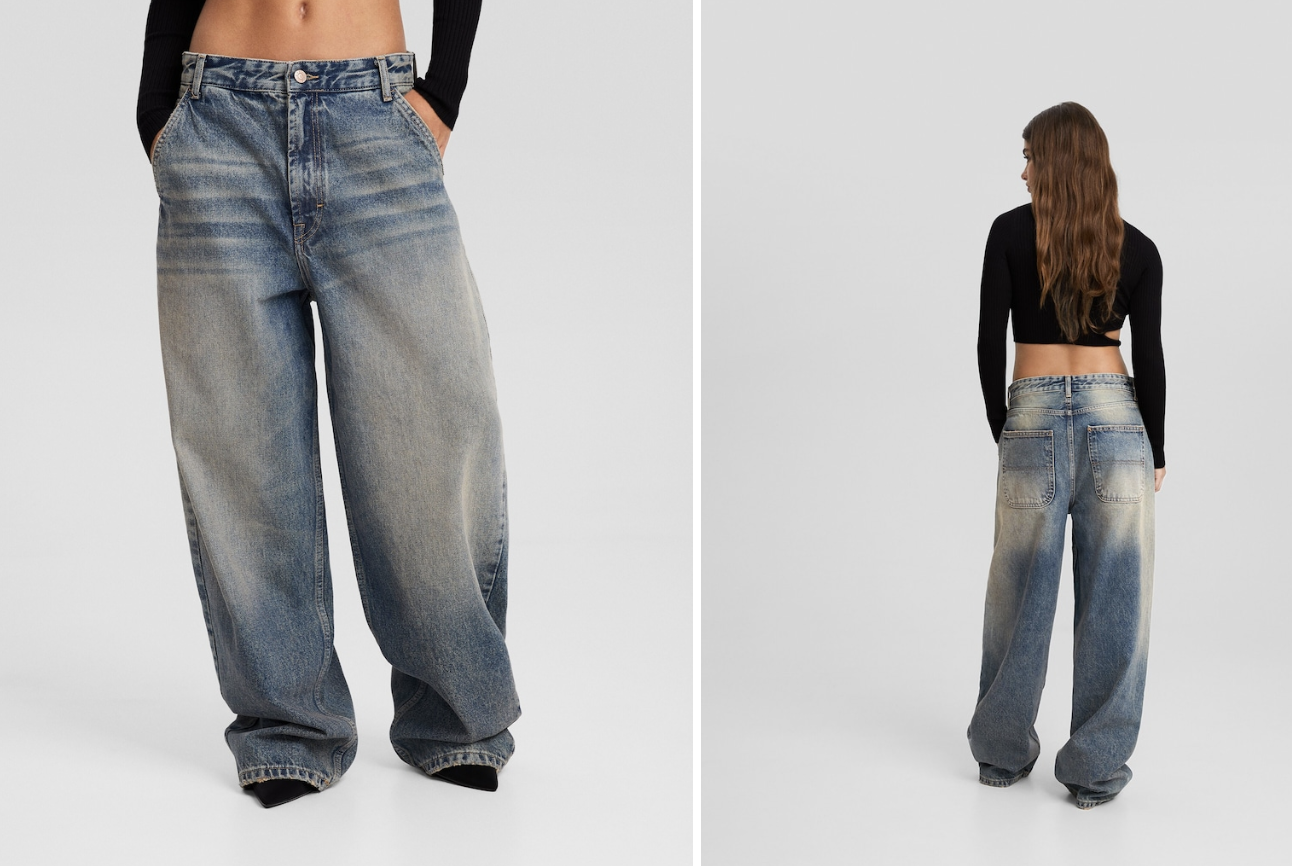 Credit: Bershka
Don't throw them away, just don't wear them out everyday. Baggy jeans are trendy and comfy, but unfortunately if you have short legs, it can make you look even smaller. If they are super baggy, they can add volume and heaviness to the bottom half of your body and make you seem small.
Random shoe colors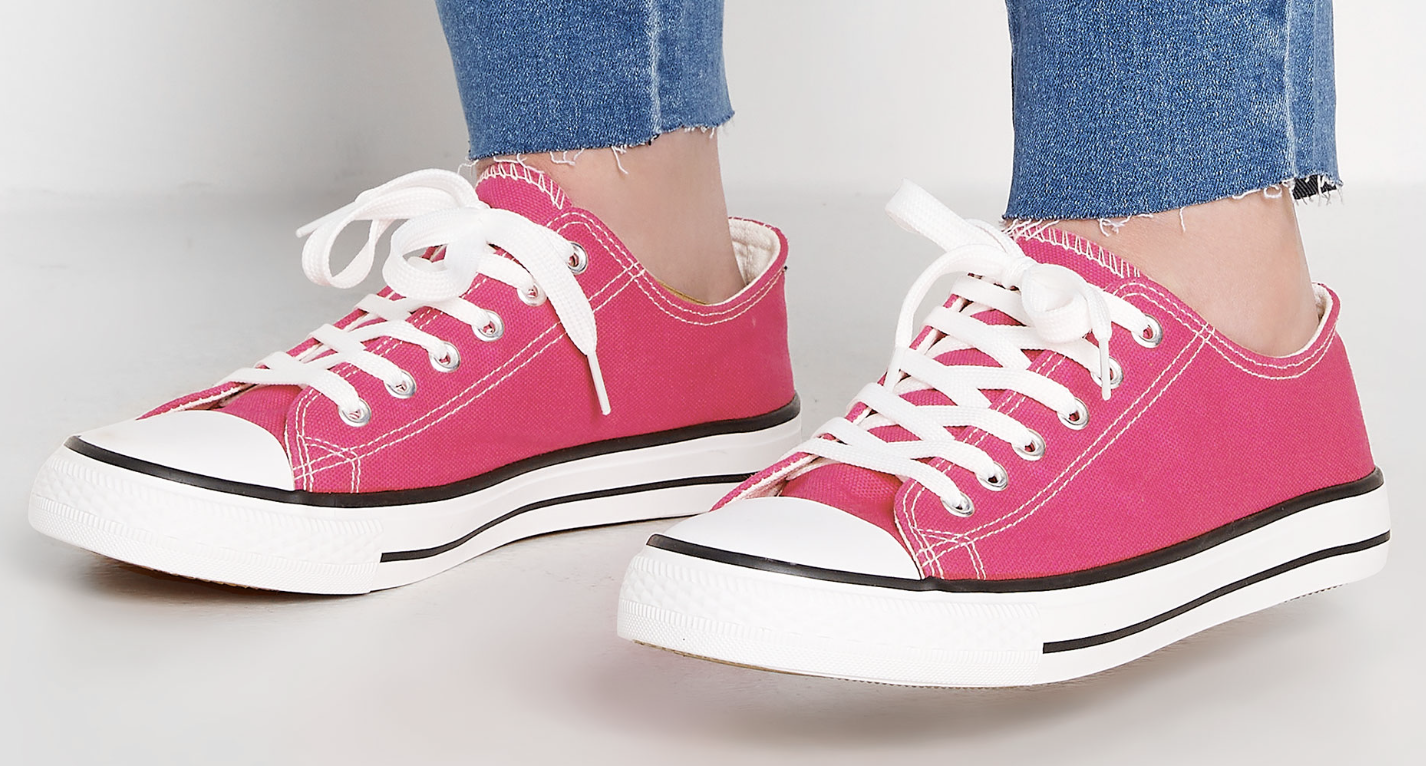 Credit: Yours Clothing
Matching your shoes to the general color of your pants can add inches to you. If you wear a random color or bright pair of shoes with every outfit, it can crop your silhouette at your feet and make your legs seem shorter. Try blending the colors of the shoes and pants together.
Flat sandals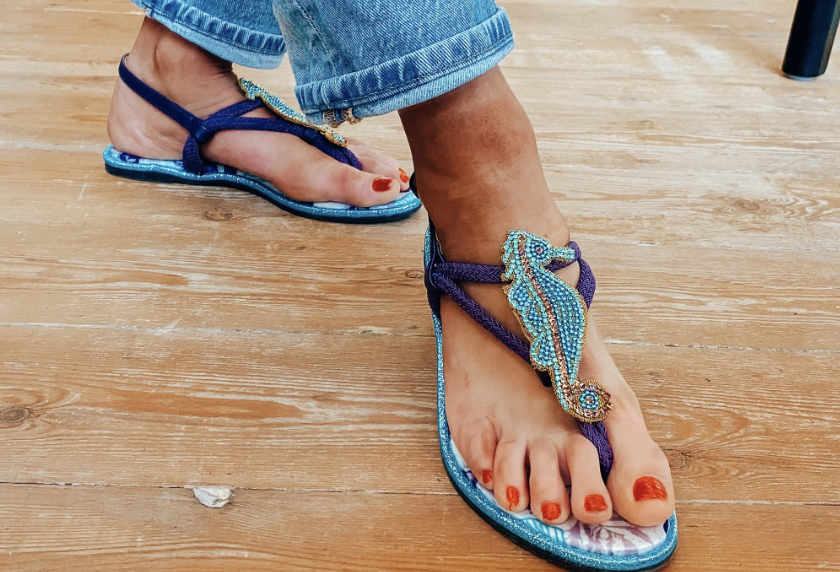 Credit: Fennec & Darwin
Not having any support or real sole on your feet not only makes you look shorter, but can also affect your posture which can further shorten you. You can the length of your legs and feet to be elongated and blend into one, so wearing completely flat sandals will do the opposite.
Short or choker necklaces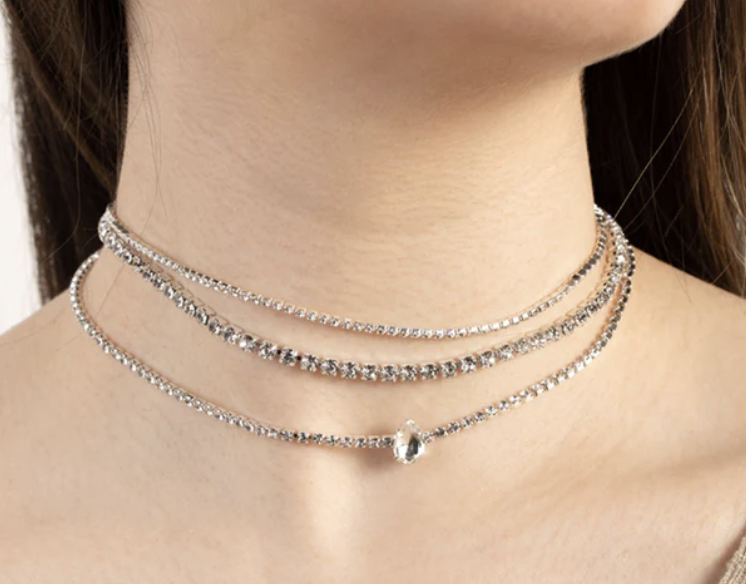 Credit: Lovisa
You don't want to create lines of division where you want to elongate your body, your neck included. The neckline can help you appear taller, but wearing a choker or super short chain can cut the space in two. Stick to longer and daintier chains that sit at least below the collar bone.
Super long hair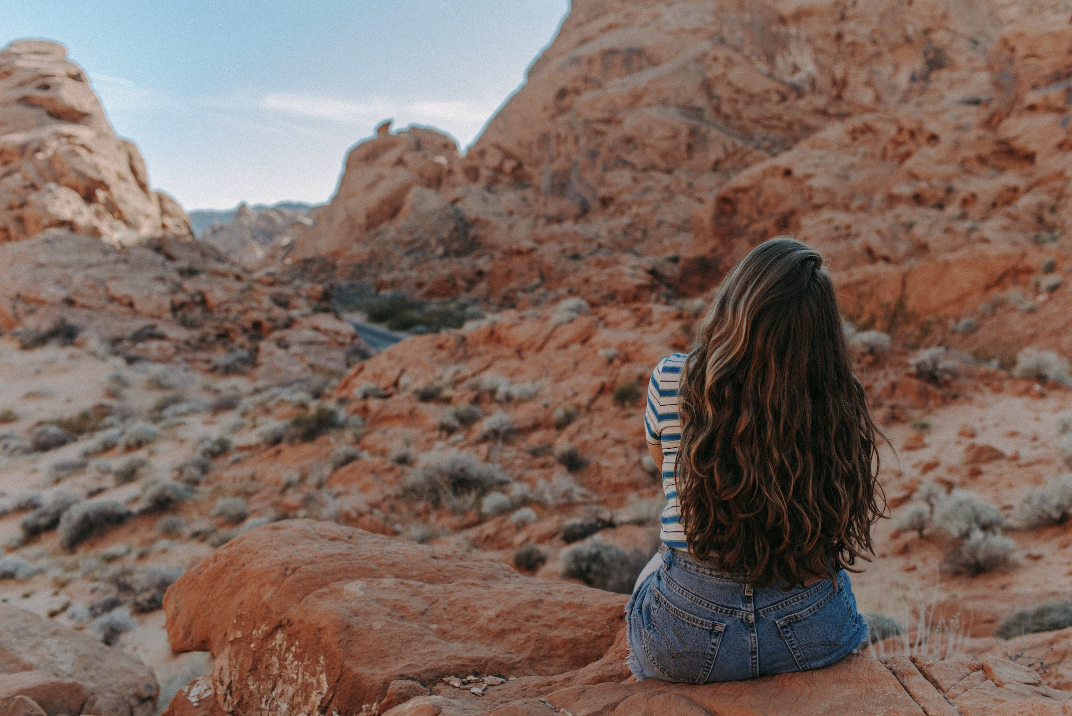 Credit: Leah Kelley via Pexels
Yes, your hair can be an accessory. Don't rush to chop your hair off, but be mindful of how very long and heavy hair can look on you. If you have hair that sits at your waist it can make you look shorter, as it weighs down your body and can make you look swamped out.
Frumpy midi skirts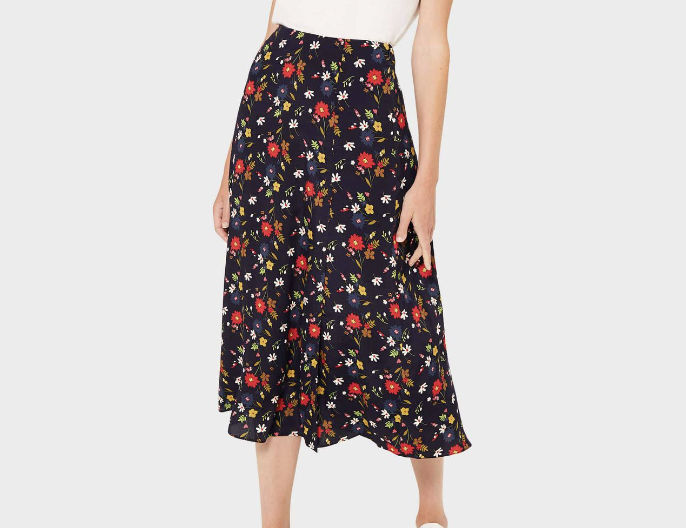 Credit: Hobbs
You may think longer skirts make you look taller, but that's not always the case. Certain midi skirts can hide the shape of your legs and make it seem like your legs are shrouded in fabric. Try a midi skirt with a slit, so you can see your legs underneath.
Too many prints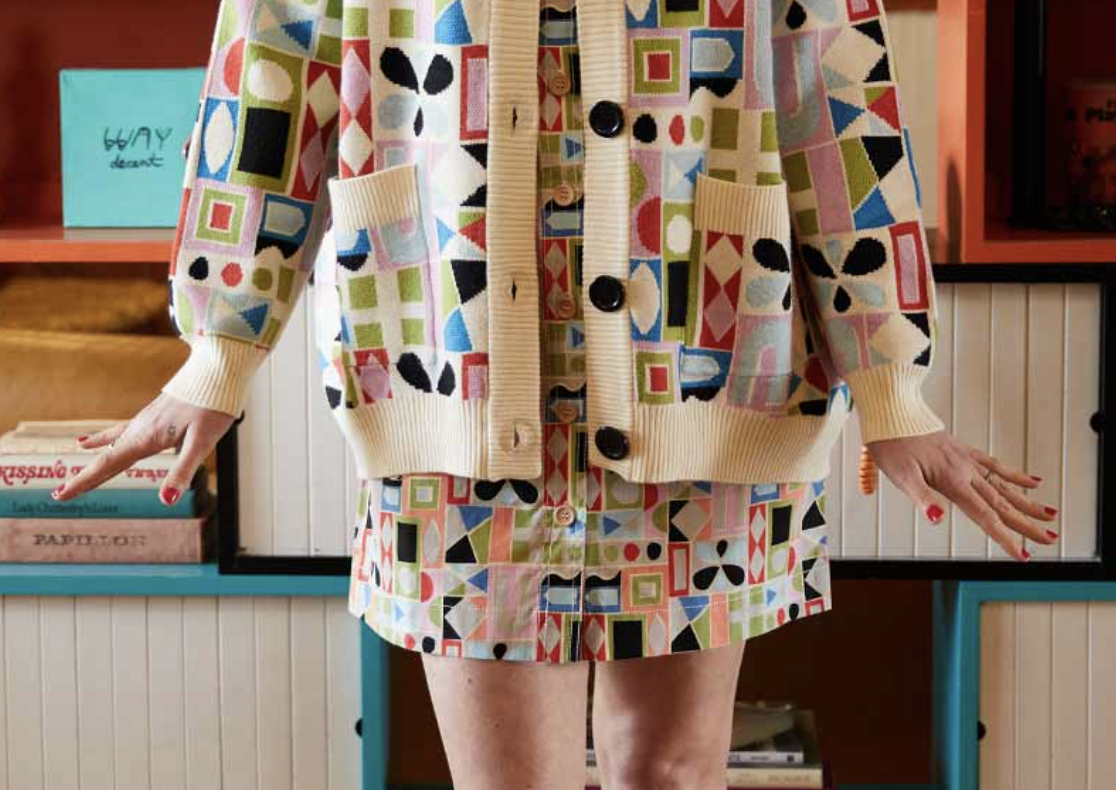 Credit: Joanie Clothing
Picking prints for every item in your outfit can make your silhouette seem scattered and not streamline. If you love expressing yourself through print, stick to wearing it in one area of the outfit and pick solid colors to pair with it. Prints are best worn on top too.
Cuffed denim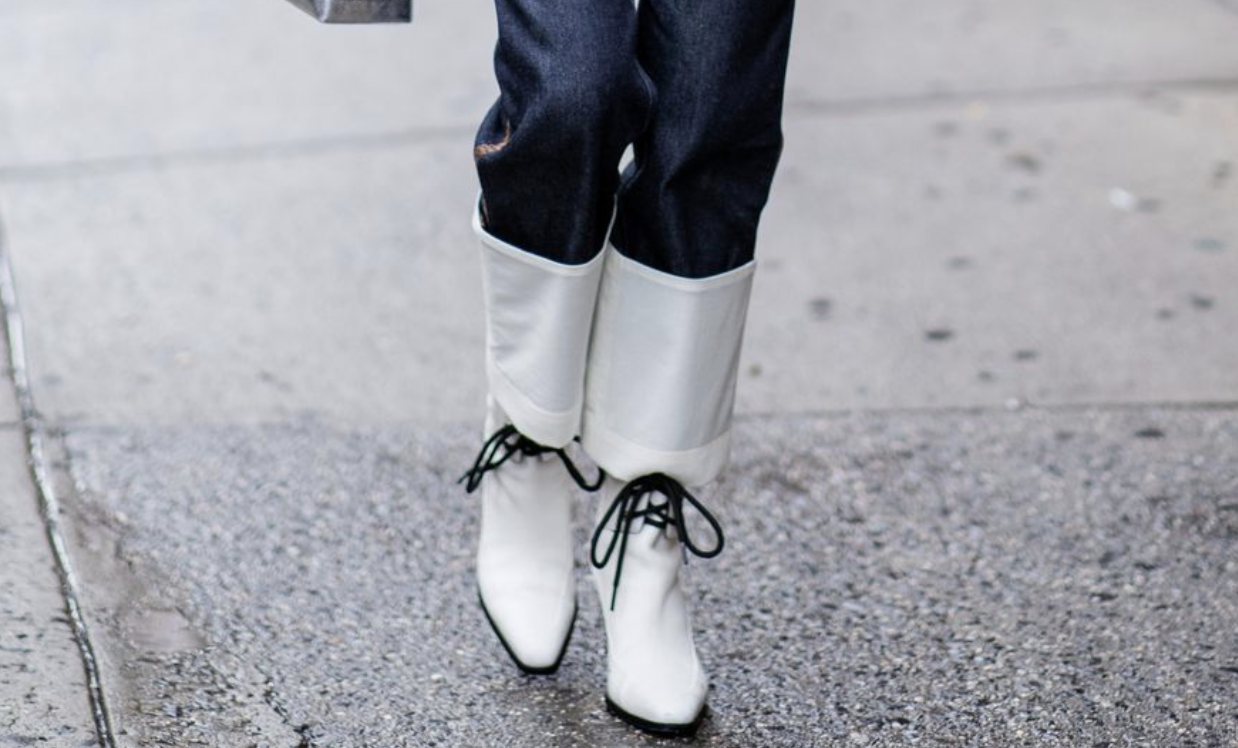 Credit: Christian Vierig via Cosmoplitan
Jeans with giant rolled up cuffs cut off the bottom of your leg unnecessarily. This makes them seem much shorter and compact and can over balance the rest of the outfit too. Stick to jeans without cuffs or permanently rolled up hems to help elongate the legs.
Extra long tops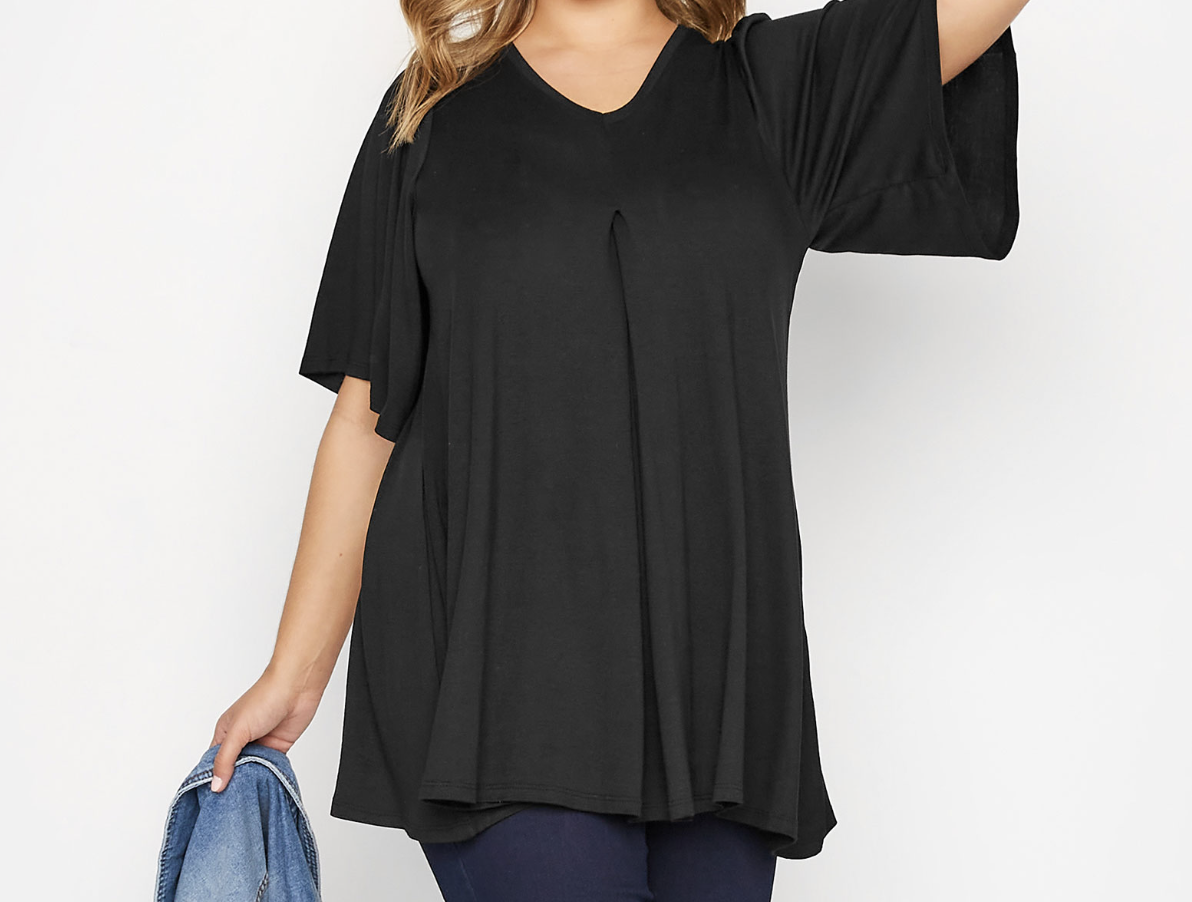 Credit: Yours Clothing
Covering up your torso actively makes you look small. If the eye can't figure out where one body part begins and ends, it gives the overall illusion that the body must be tiny underneath. Long tops also cut into the legs, making both the top and bottom look cropped.
Pairing loose tops with loose bottoms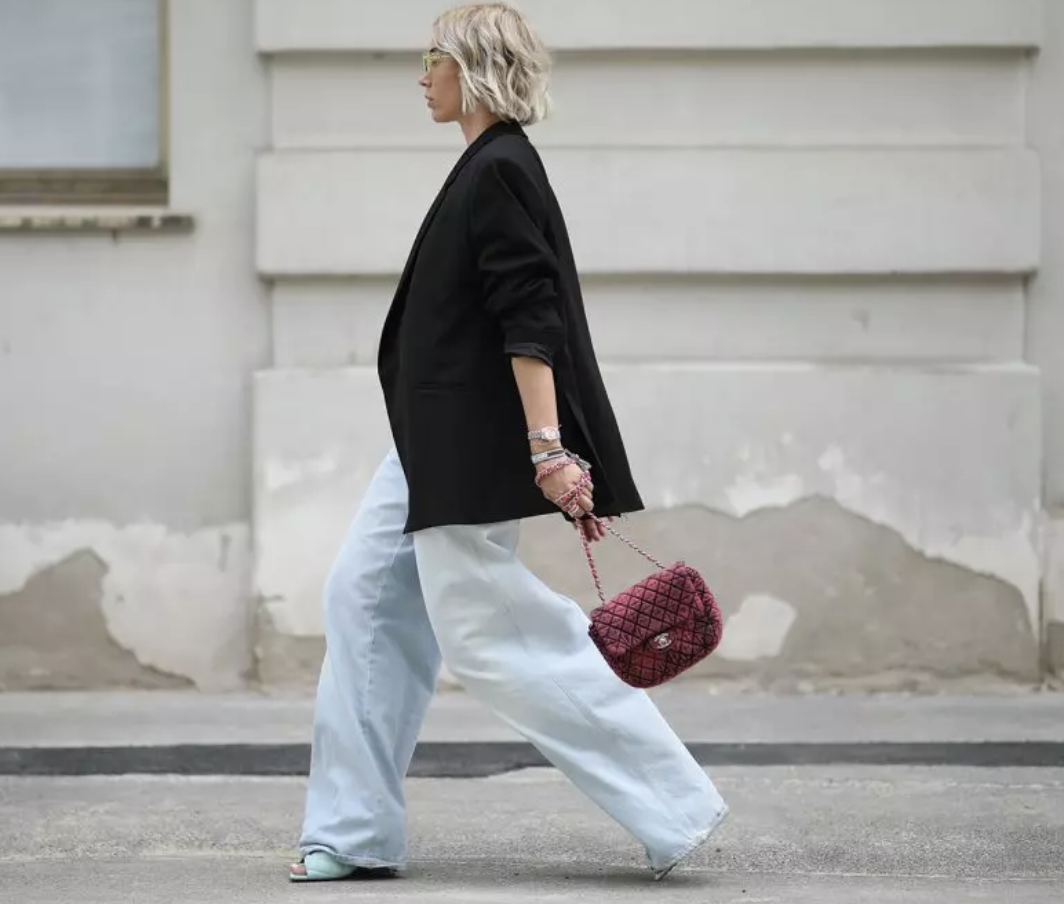 Credit: Jeremy Moeller via Editorialist
You should try to maintain a balance on the body, and having loose fitting and long items on both top and bottom can make you look strange. You won't extend both areas of the body, but instead you'll be making them fight for space, which overall shortens the body.
Wearing the wrong bra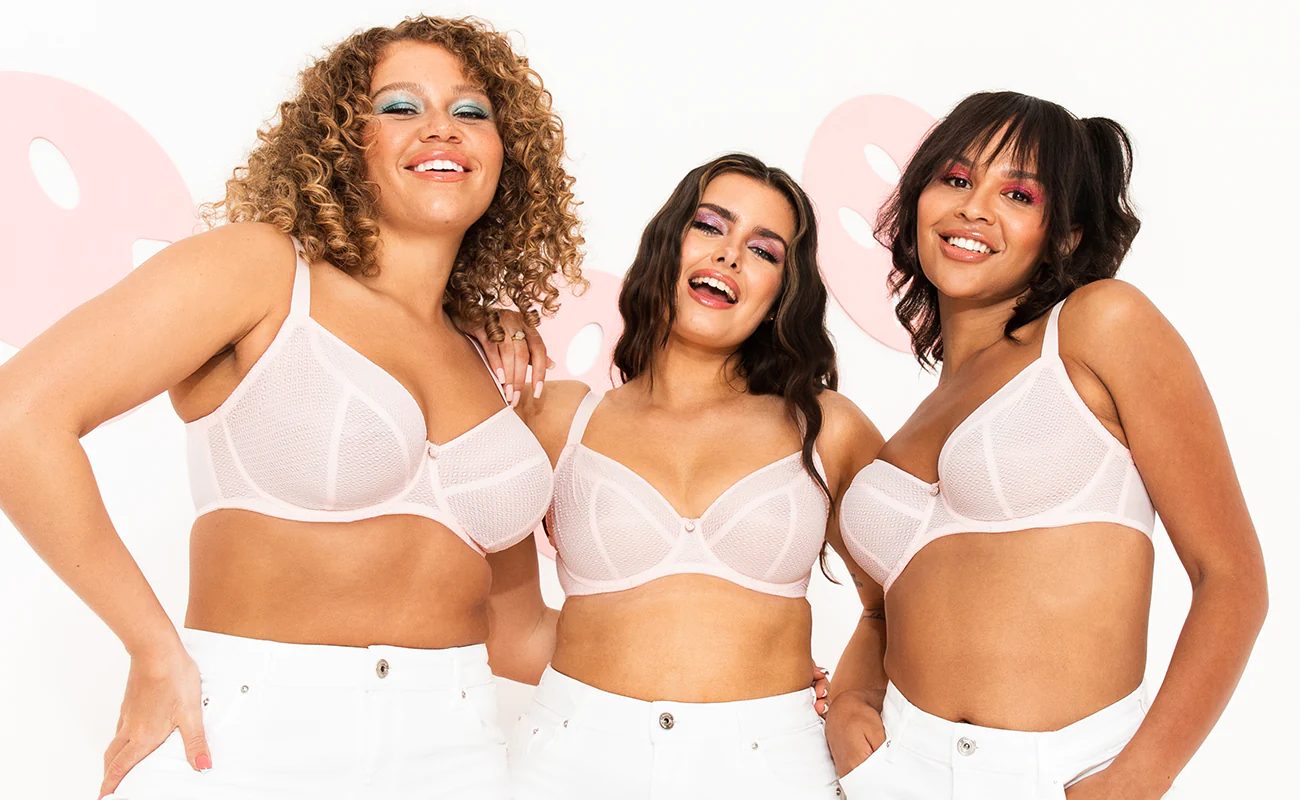 Credit: Curvy Kate
Your bra can make or break your posture and how you hold yourself, therefore affecting how tall you come across. Wearing a bra that doesn't fit properly, with too big or too small, changes the shape of your torso and can make you seem frumpy or uncomfortable.
'Childish' clothing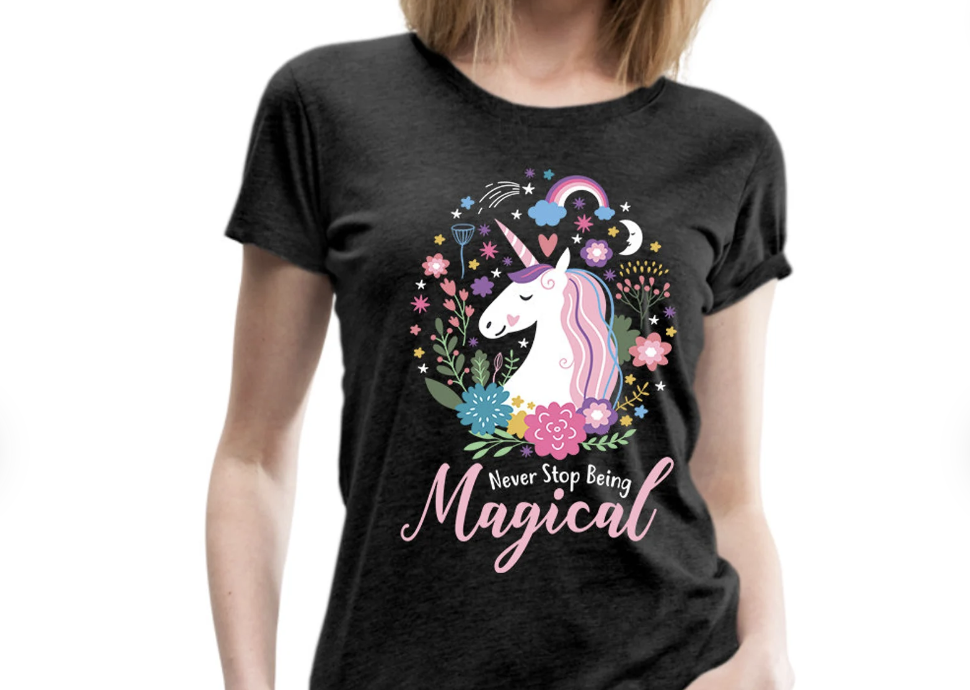 Credit: CaliKays via Etsy
We associate children with being small, so if you start dressing like one, you'll start to look like one. Cutesy prints, tiny fits or childish graphics can make you look like you're borrowing your child's clothing and can make you seem so much shorter due to association.
Bulky layering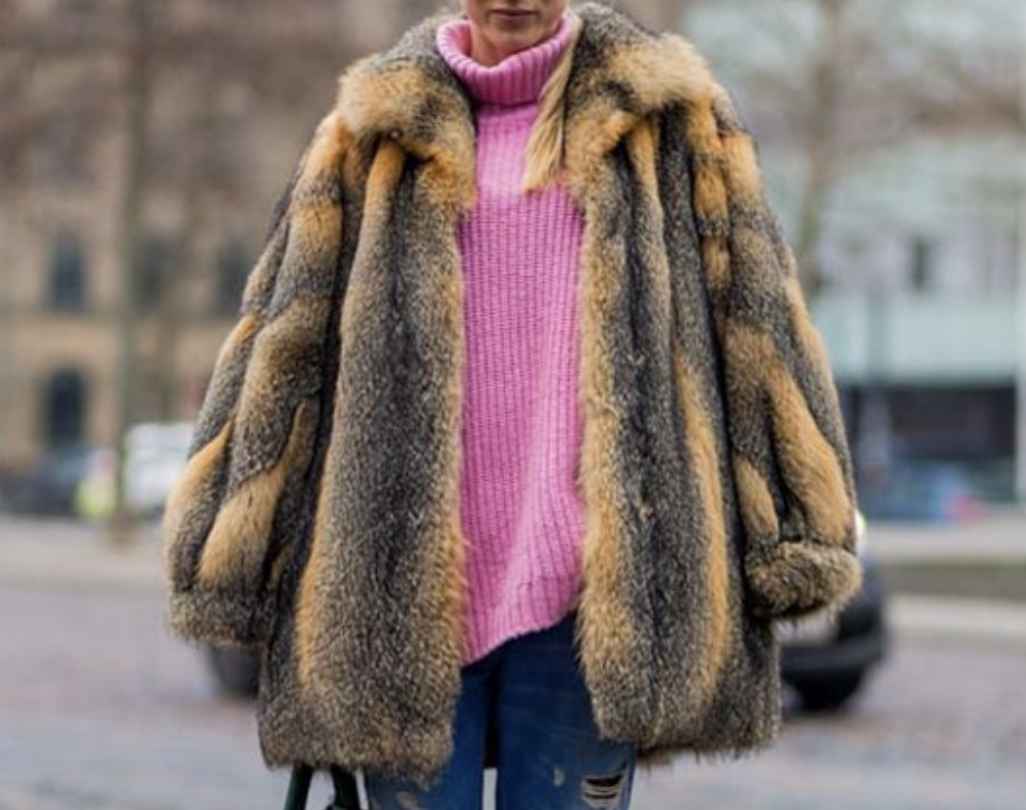 Credit: Francesca Wallace via Marie Claire
Layering is needed when it gets cold, but that doesn't mean you need to wear everything warm from your wardrobe at once. Layering sweaters, cardigans and coats can make you look frumpy and short because of the heaviness of the outfit. Layer with thinner items to stay warm but not overcrowd your frame.
Drawing attention to the wrong place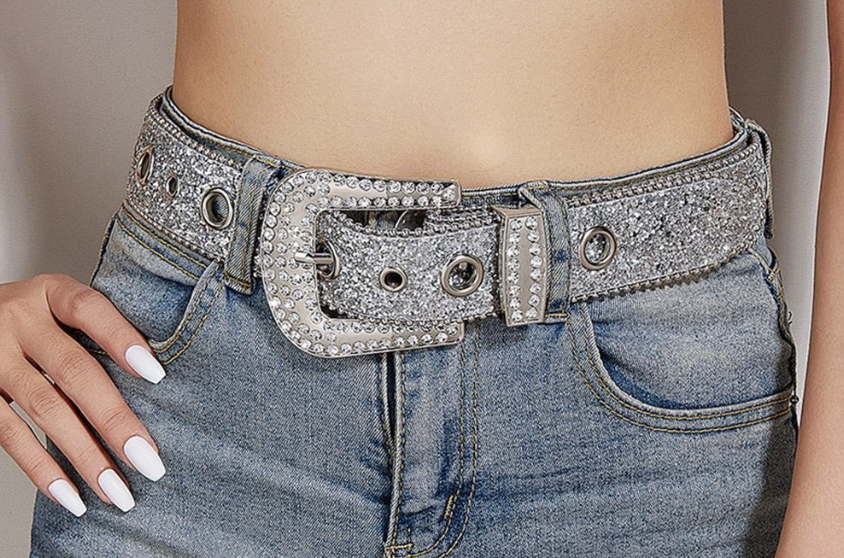 Credit: Pounnes via eBay
You want people to look up and perceive you as taller, so don't wear something flashy that draws their eye down. Sparkly belts or bold print pants immediately make people look down, making them notice your shorter frame. Instead, wear a bold lip or do a cute up-do to draw their eye up.
Too much chunky jewellery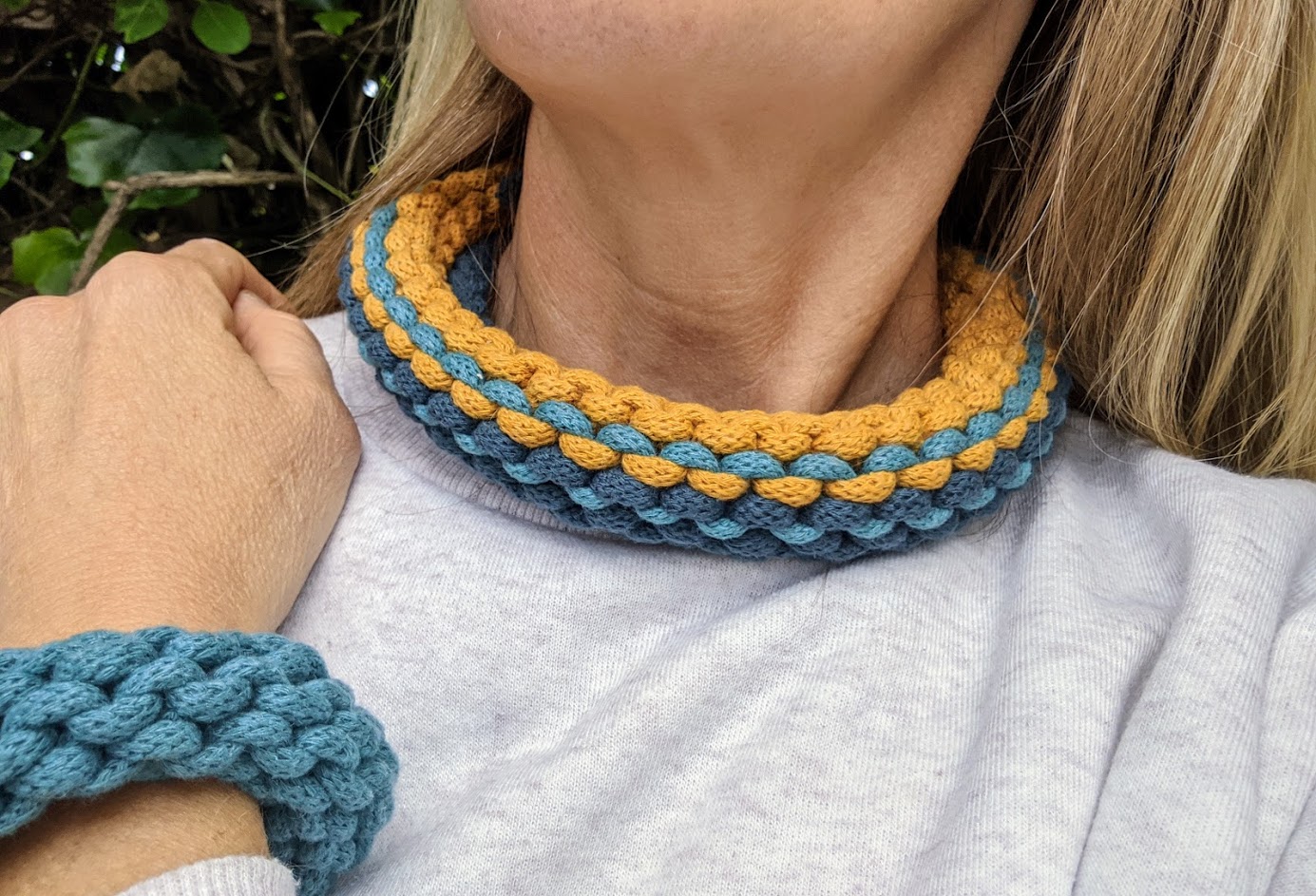 Credit: Knitting on cloud nine
Certain pieces here and there can help tie an outfit together, but too much at once can crowd your silhouette. Layers of chunky necklaces can overpower your neck and chest space and make you seem shorter so, if you have a statement necklace you love, wear it by itself to really show it off.
Only wearing short sleeves
Credit: Kissfox via Amazon
Short sleeves are fine, but be sure to invest in some long sleeve tops too! Long sleeve tops that fit nicely can make you look taller, especially if they are in a solid darker color. The sleek dark fabric down your arm can give a slimming effect which also extends the look of the arms.
Bright calf socks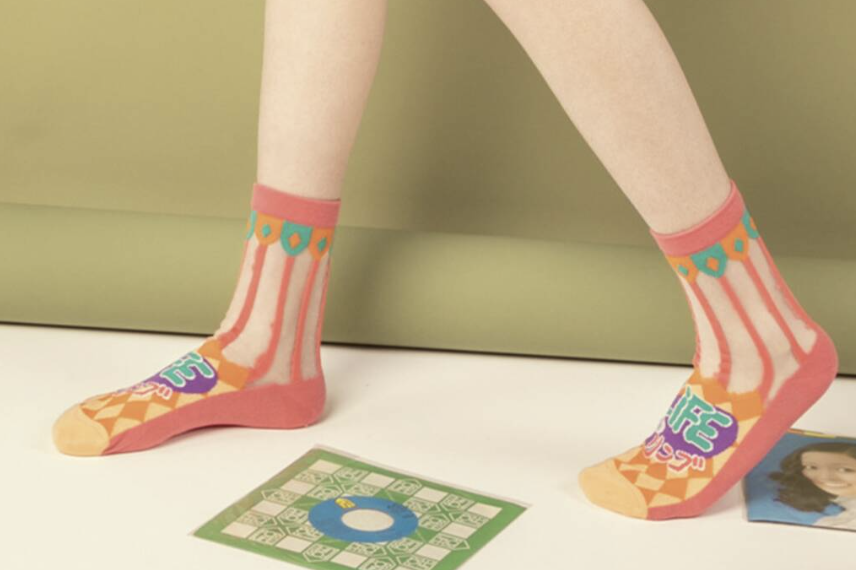 Credit: GY Studios via Not on the High Street
Wearing socks up your calf can cut your legs length, especially if they're a bright noticeable color. If you're about to workout, stick to ankle socks that don't show as much over your sneakers. This will keep your leg's space open and make them seem longer overall.
Long cardigans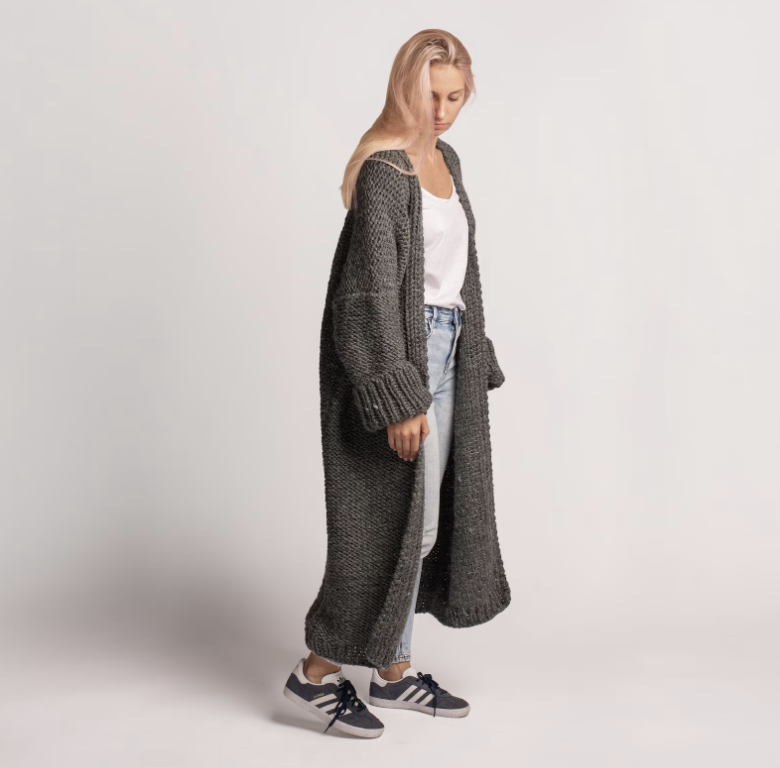 Credit: Iren Knits via Etsy
They're comfy to lounge in, but look frumpy out of the house. Long cardigans cover up the main length of the body, especially if they're super long and come down to the thigh or knee. Choose a chunkier knit that will have a shorter length and won't cover up the legs.
Not cropped crop tops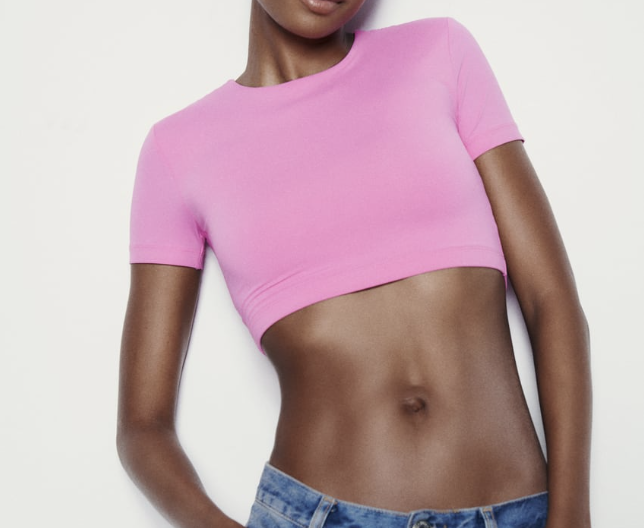 Credit: Zara
Unfortunately, being short often means cropped tops aren't that cropped on you. This can mean they sit at an awkward length that can actually make your torso seem shorter. If you are going to wear a crop top, be sure to try it before you buy or even make your own to fit the length of your torso.
Patterned tights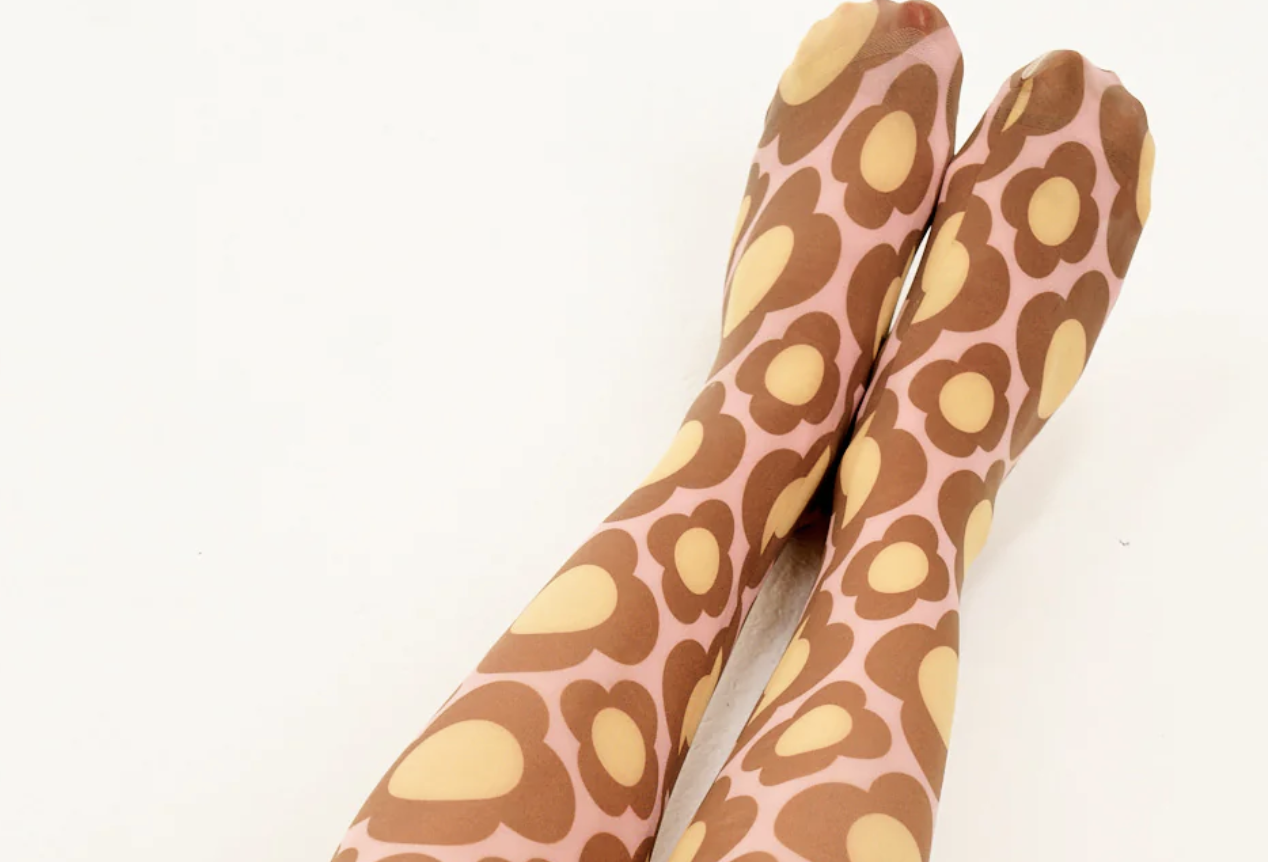 Credit: Lucy and Yak
Tights can add some coverage to an outfit but, unless they're black or translucent, they can actually make your legs look shorter! Spots, swirls or love hearts break the space of the leg and ruin the illusion of the long length. Stick to solid color tights over patterns.
Trendy puffer jackets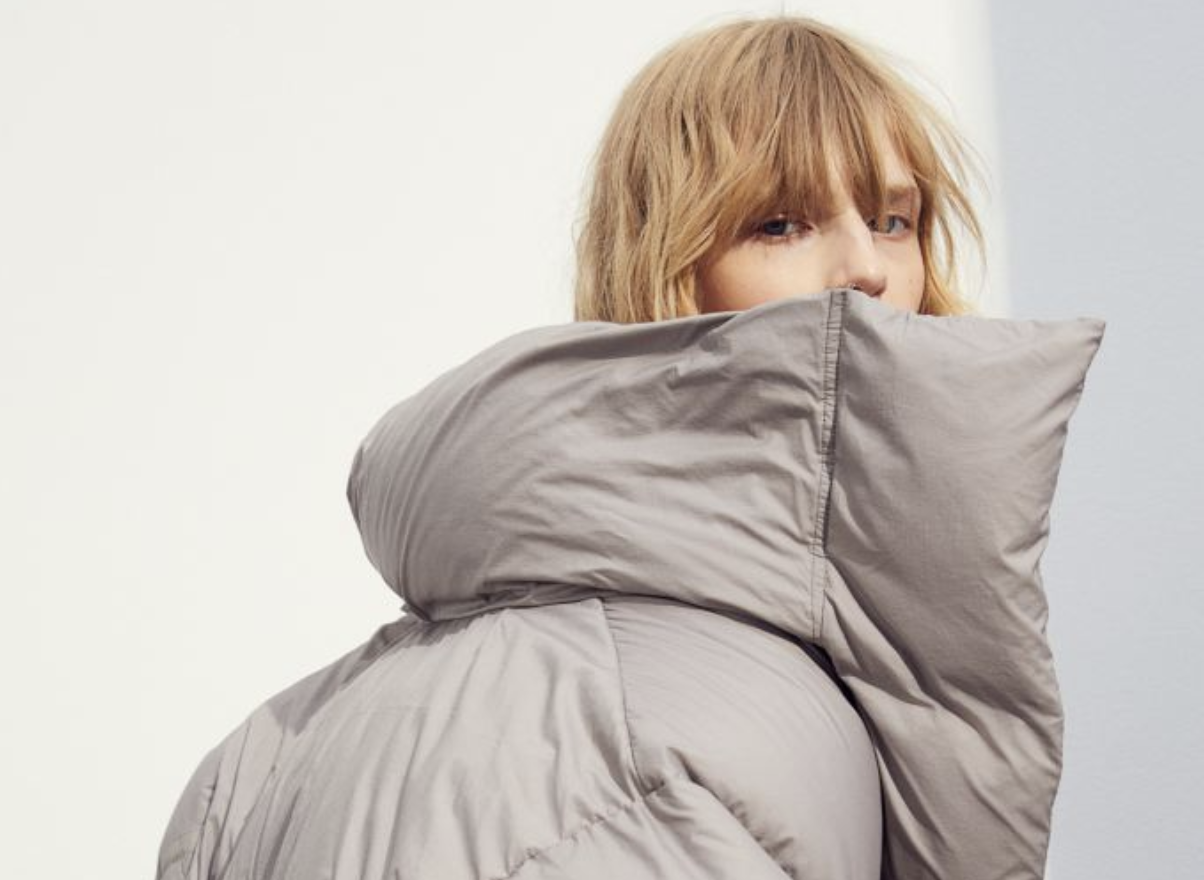 Credit: H&M
Puffer coats are popular in winter especially amongst younger generations, but the size of these coats can be too much on some! Wearing a giant puffer jacket can make you look tiny and overwhelmed by your clothes, as they often take over all your shape. Stick to a size that fits you, and don't fall for the trendy items for the sake of it.