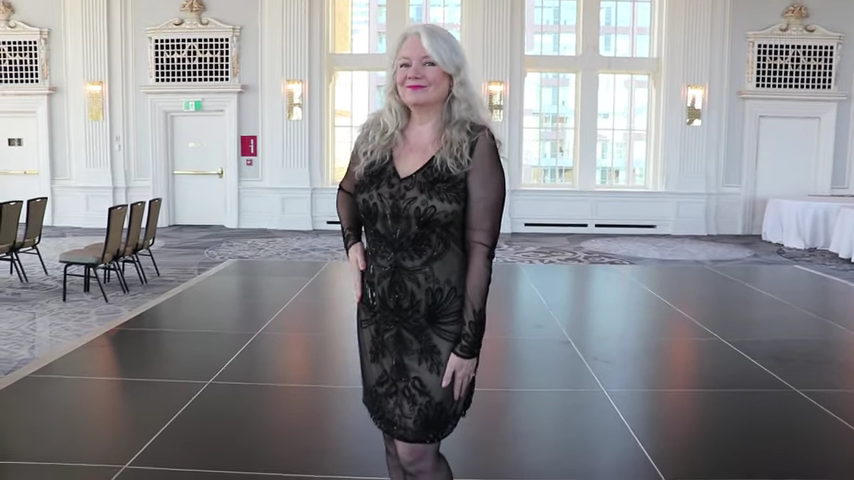 Credit: Awesome over 50 via YouTube
Don't: Only wear black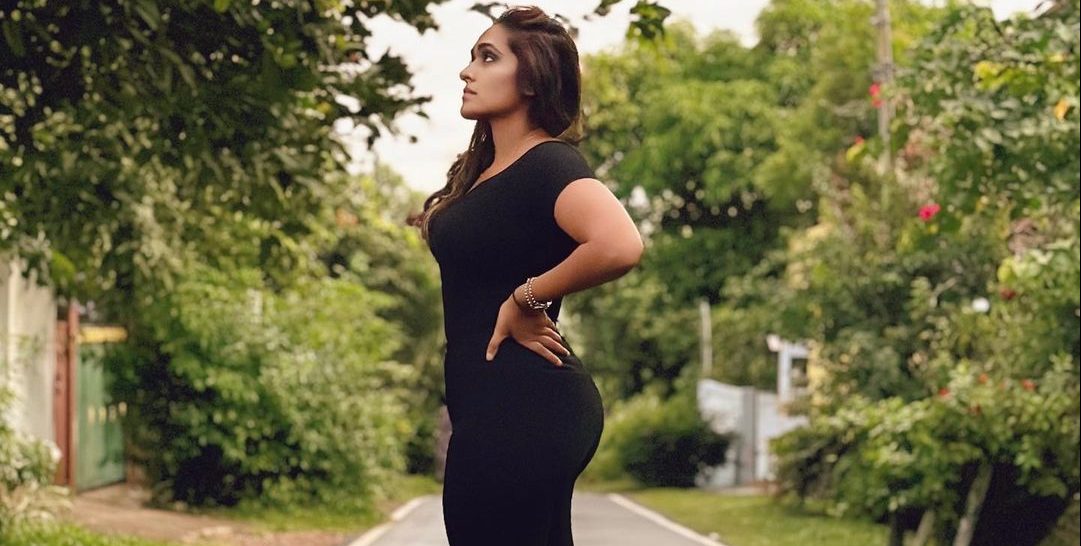 Credit: @jellybeesl via Instagram
Contrary to popular belief, relying too much on all-black outfits can have aging effects. Head-to-toe black ensembles can make you appear washed out, shapeless, and uninteresting. However, you don't have to discard your beloved black turtleneck. Instead, incorporate it into your wardrobe by combining it with vibrant, bold, and colorful pieces for a more youthful look.
Do: Try and vary your silhouette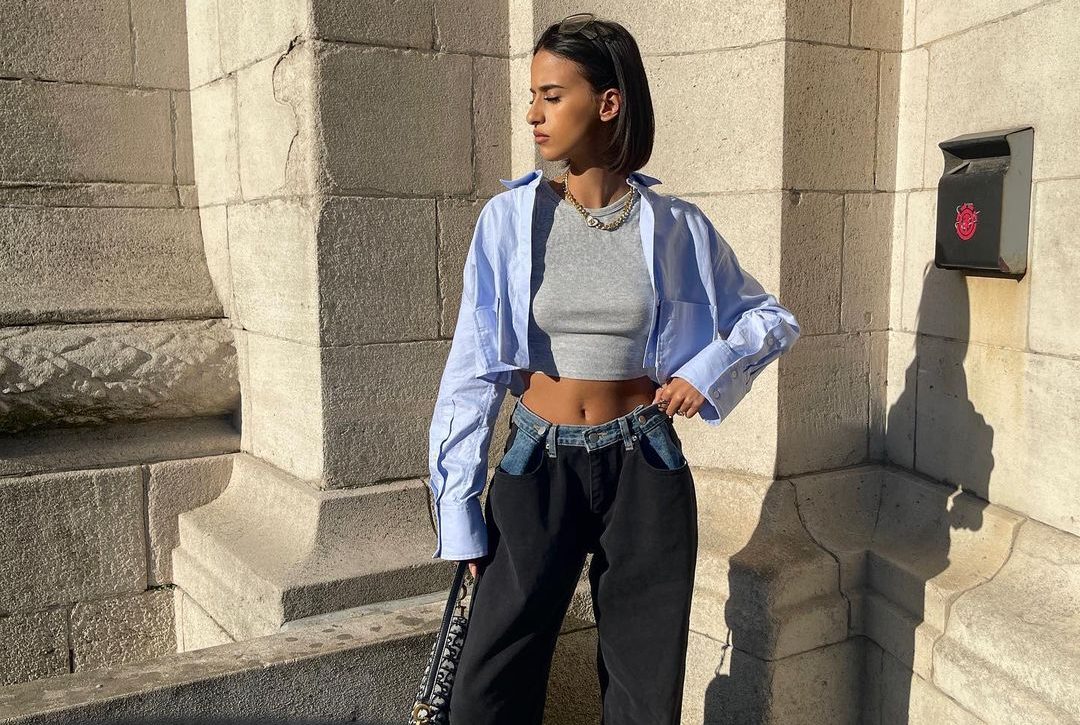 Credit: @hindballagh via Instagram
Baggy clothing can make you look older and less flattering. However, you can compromise by mixing different silhouettes in your outfits for a more youthful, vibrant style. For example, try pairing one baggy item with a fitted piece, like wide-legged pants with a figure-hugging top.
Don't: Follow popular fashion trends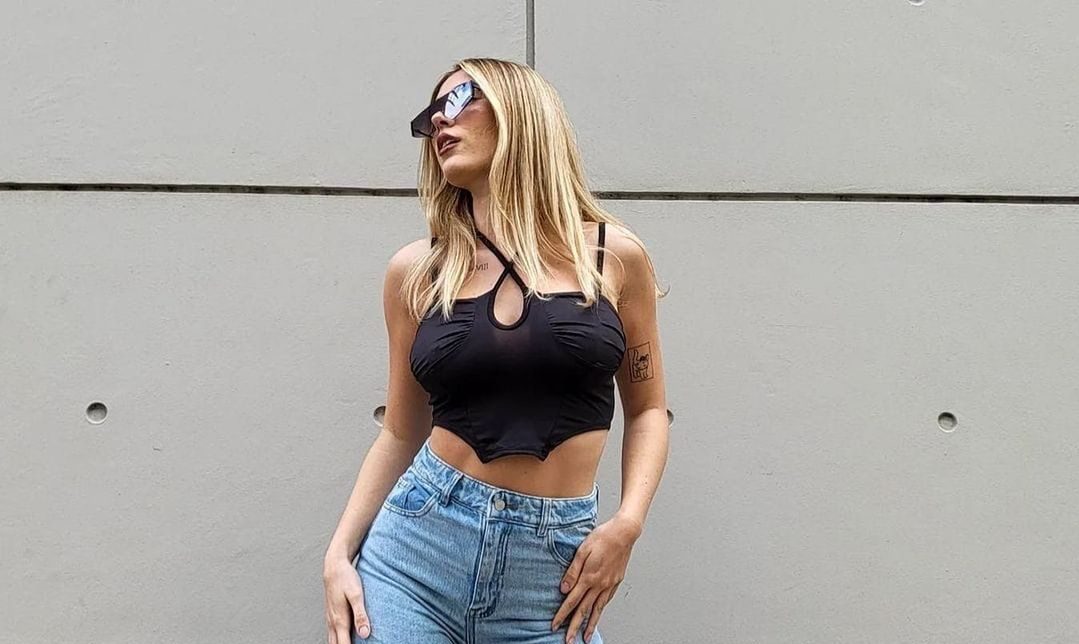 Credit: @alwaysme.pe via Instagram
While staying updated with fashion trends is fine, strictly adhering to them can prematurely age your appearance. Trends are not universally flattering, and being a carbon copy of everyone else is unappealing. Instead, tailor them to your own personal style by subtly incorporating new trends while dressing for what you find comfortable.
Don't: Focus on having to "dress your age"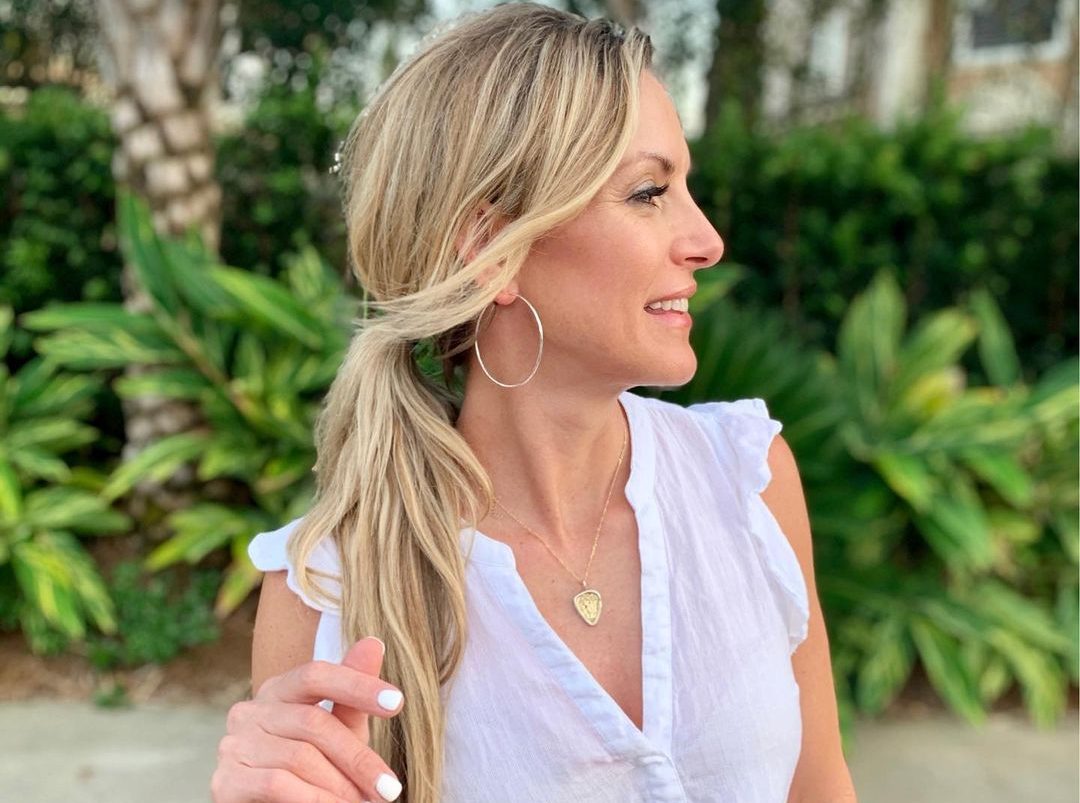 Credit: @missiefit via Instagram
Questioning clothing choices and wondering if it fits one's age is common. Online advice conflicts, as fashion has no singular rule. Obviously you want to look appropriate and feel your best – but why stress about dressing your age? Embrace freedom and go against norms. Fashion choices are personal and self-defined. Set your own rules, regardless of outside opinions.
Do: Opt for a knee-length skirt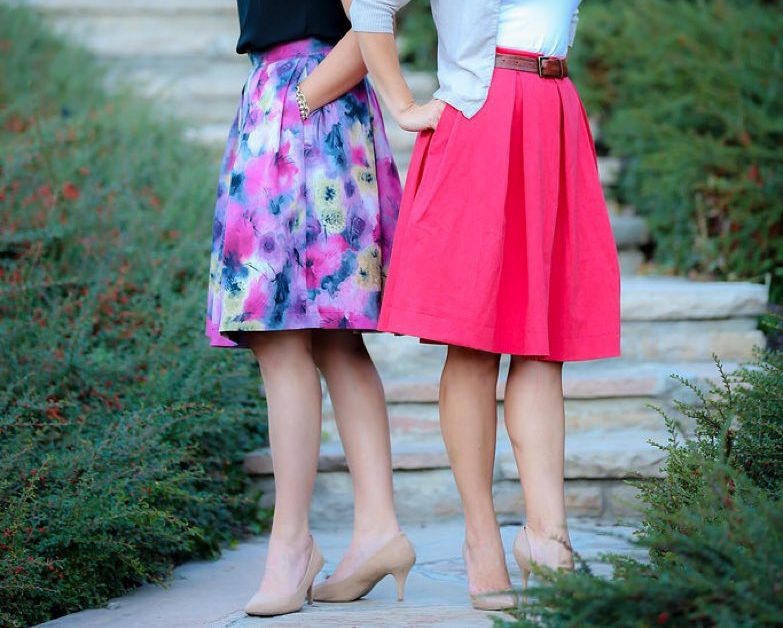 Credit: @gypsylaneswim via Instagram
Many think they should avoid skirts and dresses as they age, opting for pants instead. However, you don't have to follow that path. While mini skirts are often associated with teenagers and supermodels, knee-length, midi, or maxi skirts are excellent options. They add femininity to your attire and provide a youthful appearance. These skirts are flattering, comfortable, and highly fashionable!
Don't: Add a statement necklace to your outfit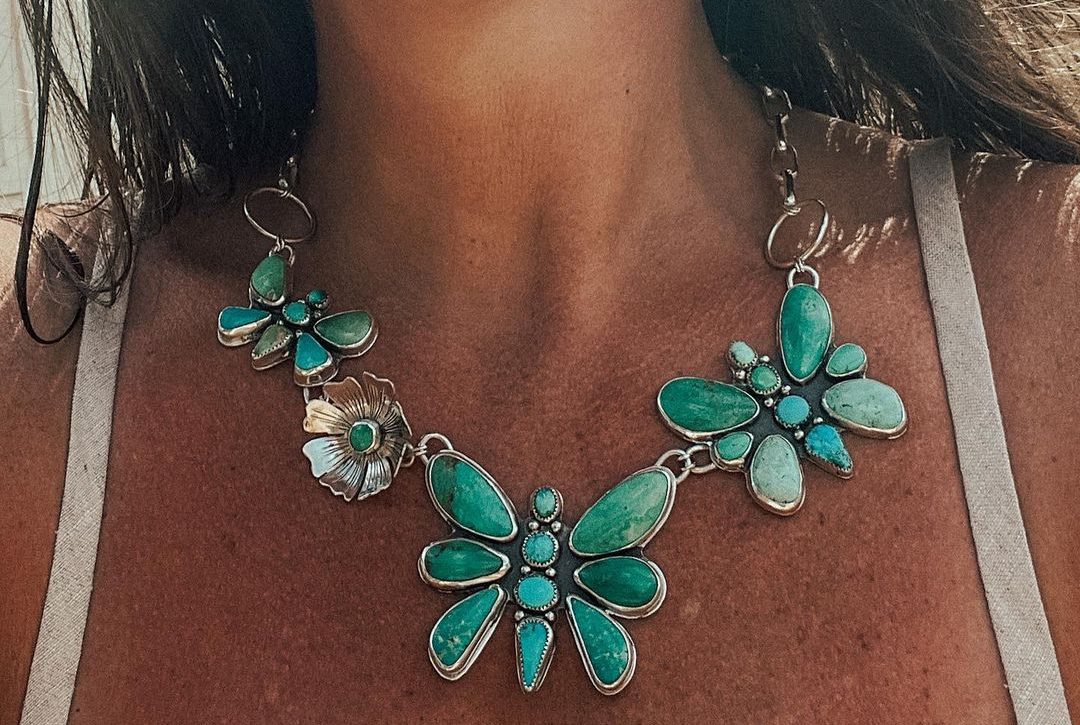 Credit: @rollingstonetradingco via Instagram
Accessorizing enhances your outfit, but be cautious with your choices. This applies particularly to statement necklaces, which can overwhelm your look, look cheap and age you. While popular in the 80s and 90s, it's time to move on. Statement necklaces are now considered outdated and unattractive. Instead, opt for smaller, delicate necklaces for a more modern and timeless appeal.
Don't: Wear oversized formal wear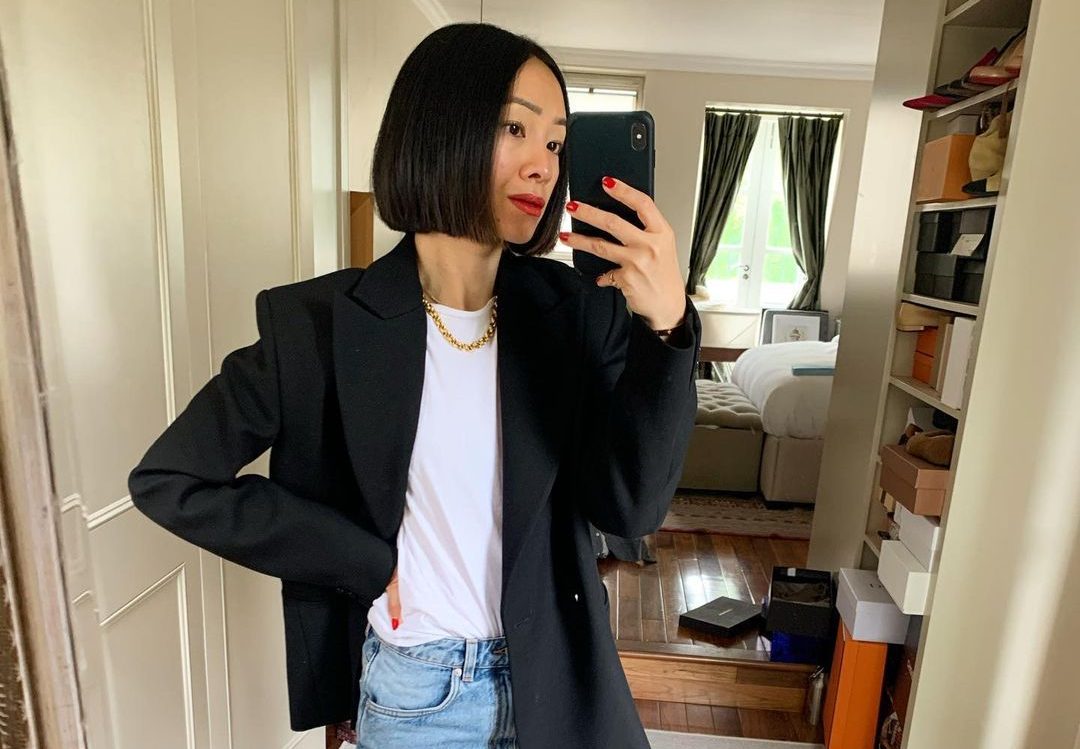 Credit: @lisaingmarinelli via Instagram
We understand the monotony of wearing the same suit weekly, but it's vital to avoid casual trends in formal settings. This particularly applies to the oversized trend, as baggy formal wear can age your appearance and be unflattering. Opt for a fitted look instead. Consider replacing your black suit jacket with a brighter color to add some variation.
Do: Add matte eyeshadow to your look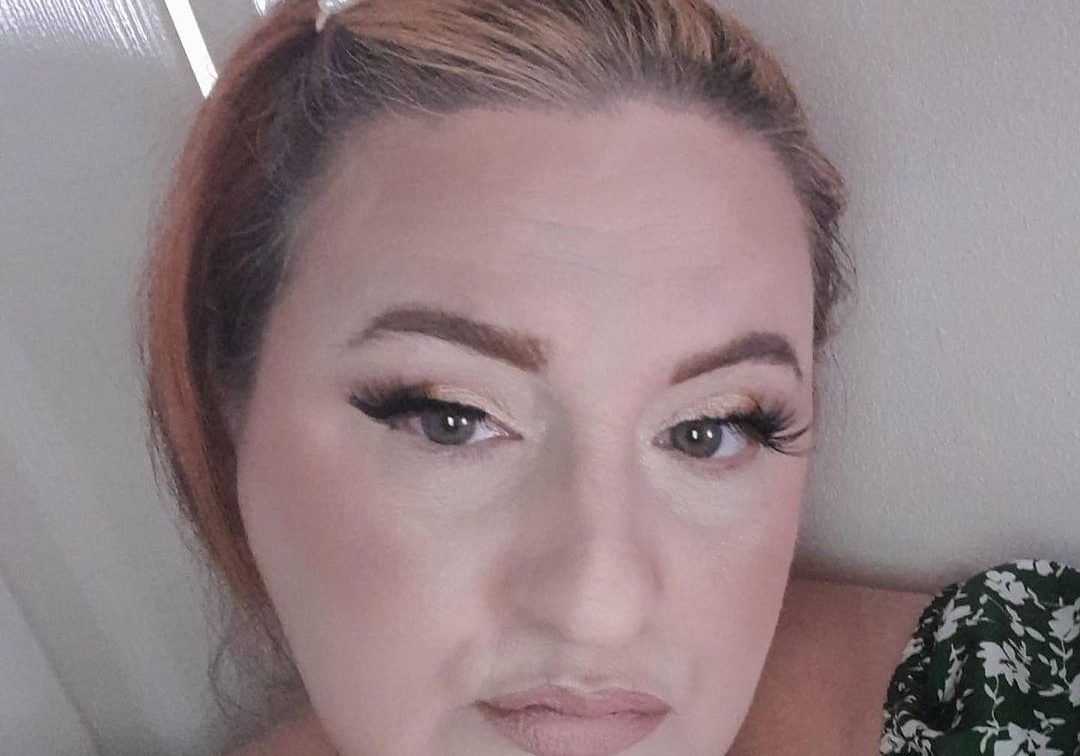 Credit: @hello_pretty_makeup via Instagram
Your makeup choices can also impact how old you appear, not just your clothing. It's crucial to find makeup that suits you, and in many cases, matte eyeshadow is the way to go. While glittery eyeshadow is fine for special occasions, it actually emphasizes wrinkles. For your everyday makeup, choose matte shades instead. They create a youthful appearance and add depth to your overall aesthetic.
Don't: Keep things that need to be ditched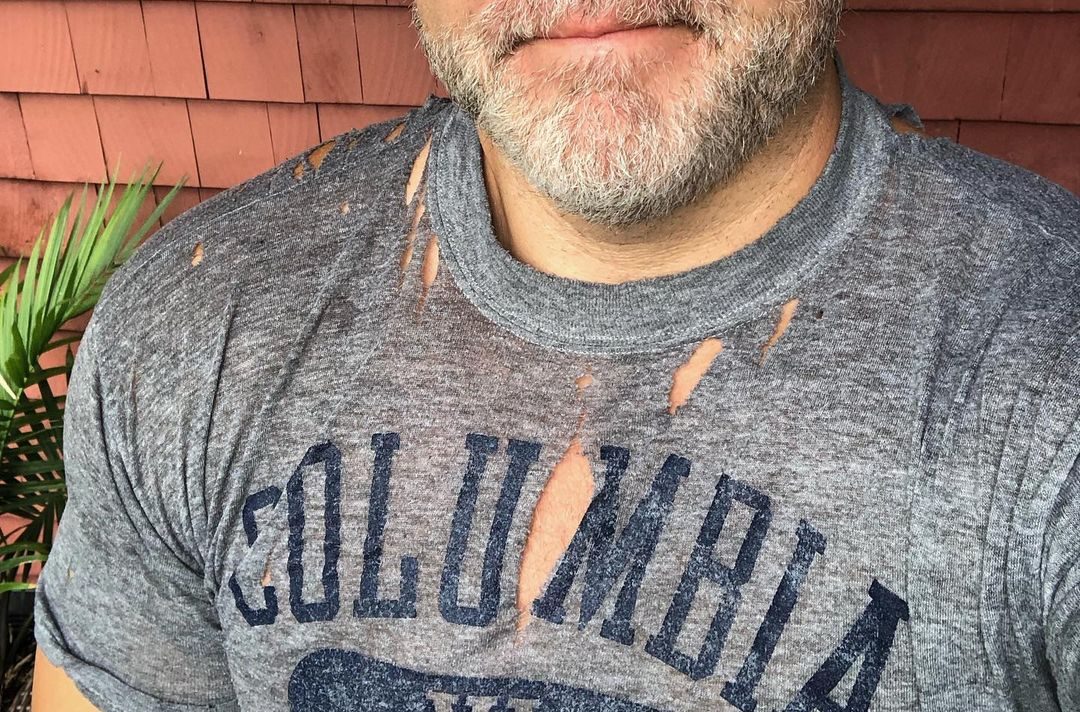 Credit: @nealmini via Instagram
We all have items in our closets that need to be discarded. Worn-out jeans with holes or grayed, decade-old "white" shirts are hard to let go of due to comfort and sentimental value. However, these old garments might be aging you more than you think. Revitalize your wardrobe by replacing these items with new clothes, bringing a new sense of style.
Do: Choose fitted clothes over baggy clothes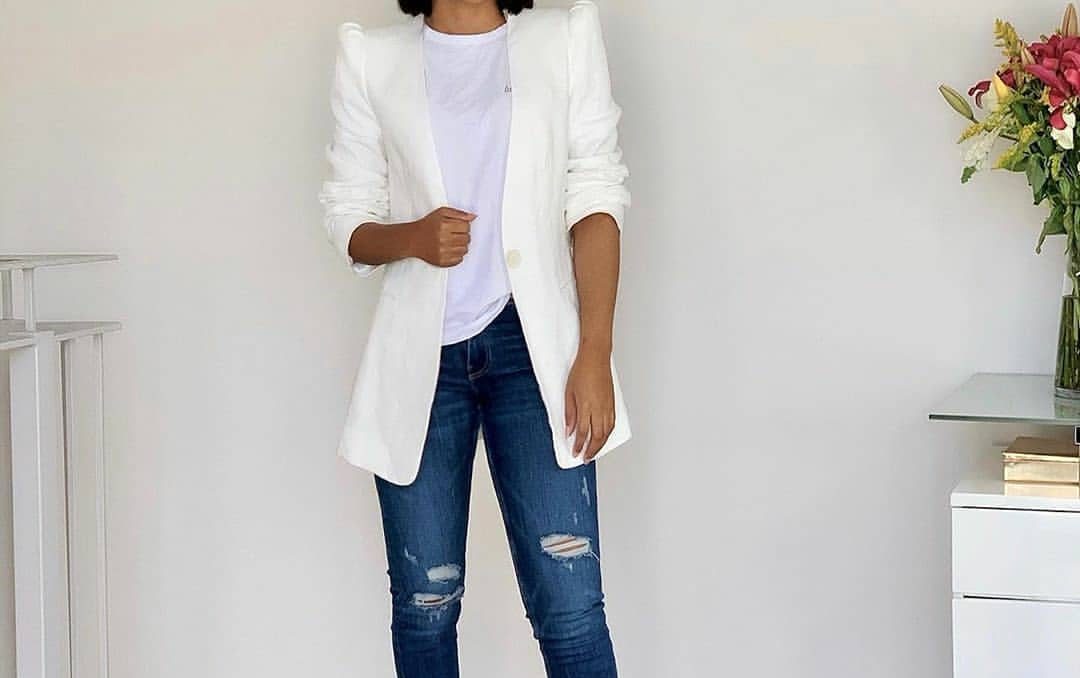 Credit: @telenaija via Instagram
Let's be real, baggy clothes are incredibly comfortable, especially as we get older and have busy schedules. However, they can be unflattering, hiding your shape and making you appear older than you are. Consider adding fitted clothes to your wardrobe instead. Well-fitting garments will highlight your figure and create a more youthful look. Just make sure to avoid buying clothes that are too small!
Don't: Wear the wrong underwear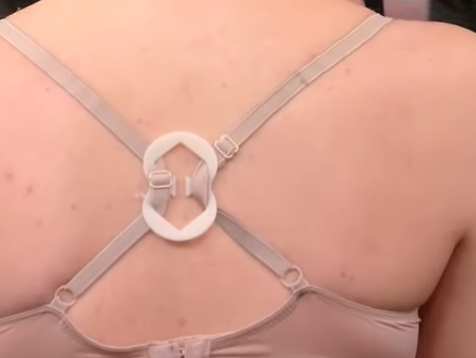 Credit: Rachael Ray Show via YouTube
Wearing ill-fitting underwear won't only make you feel uncomfortable, it may also be visible through your outfit. Whether it's chunky bra straps that are on show with your maxi dress, or wearing dark tones beneath light tops, you need to be just as cautious choosing your underwear as you are with the rest of your outfit.
Do: Update your hairstyle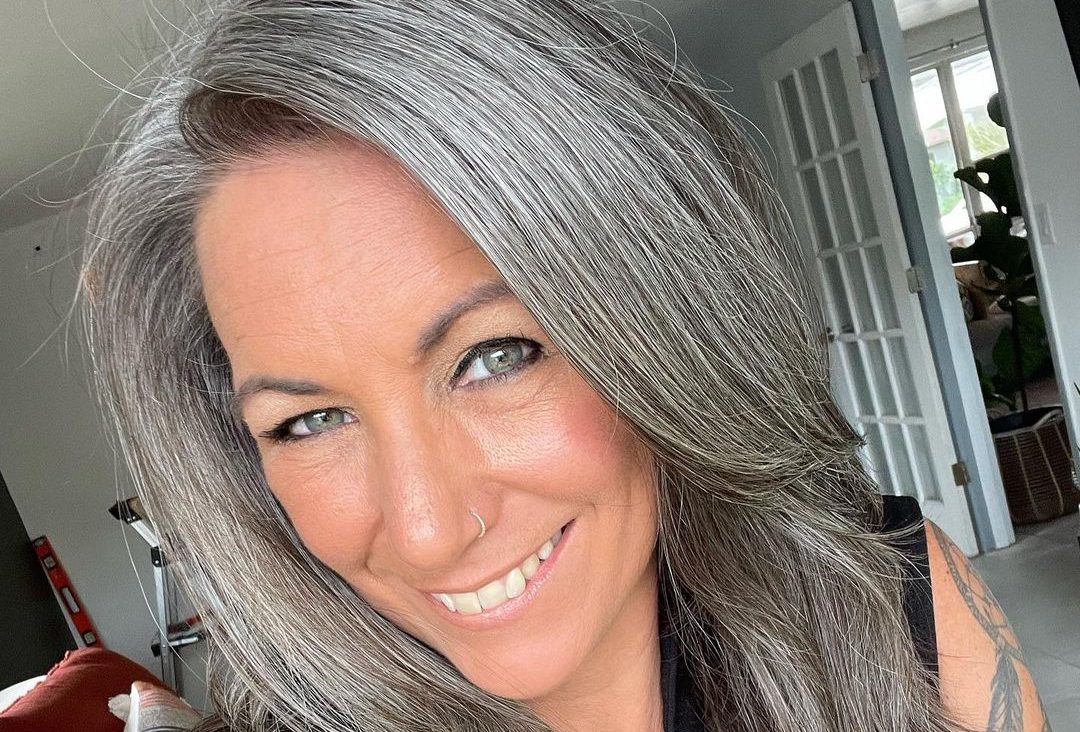 Credit: @legendofgrayskull via Instagram
As we age, it's important to update our hairdo. Clinging onto outdated locks will only display your age, showing that you're stuck in the past. Whether it's growing out your grays, going for some extensions, or trying out some new highlights, it's worth taking as much care with your hair as you do with your wardrobe.
Don't: Wear unflattering lipstick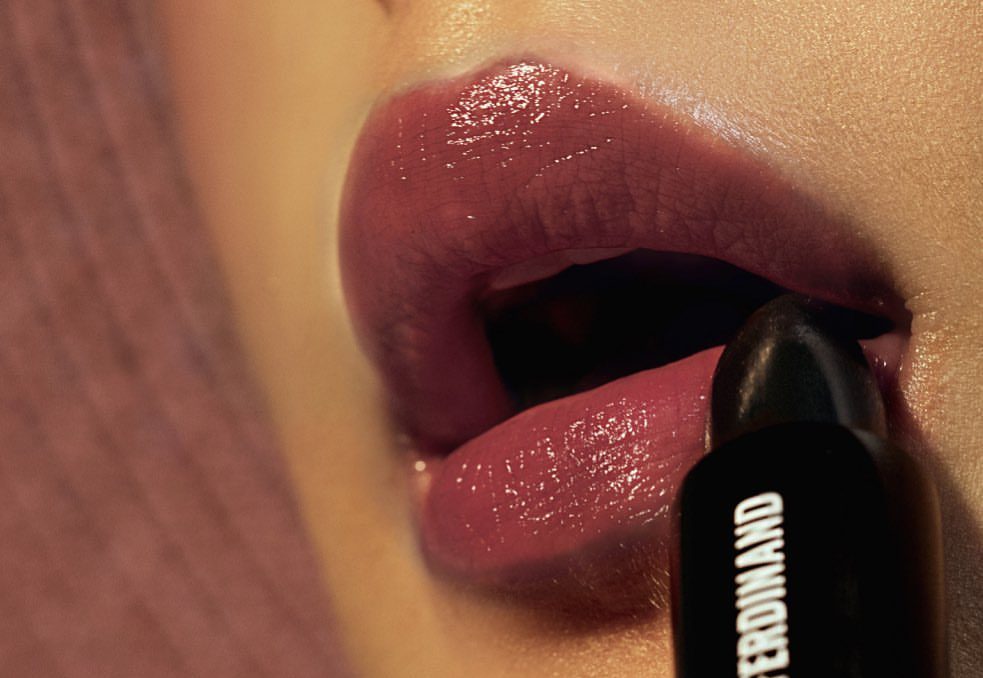 Credit: @findingferdinand via Instagram
Your lipstick choice is highly important, with most people's eyes being immediately drawn to whatever shade you choose. Wear whatever suits you – whether it's nude pinks or bright and bold reds. Ensure that each lipstick choice matches whatever outfit you're rocking that day – pair darker shades with moodier fits, and match bright outfits with more colorful tones.
Do: Wear well-fitting jeans
Credit: Angela Masson – Fashion Over 50 via YouTube
Wearing perfectly-fitting jeans is vital when it comes to avoiding fashion faux pas. Go too baggy, and you run this risk of looking like you're stuck in the 90s. Too tight, and you'll forever be fiddling with your waistband. Ensure your jeans compliment your figure nicely, bringing a sense of timeless style to your outfit.
Don't: Wear too many bright colors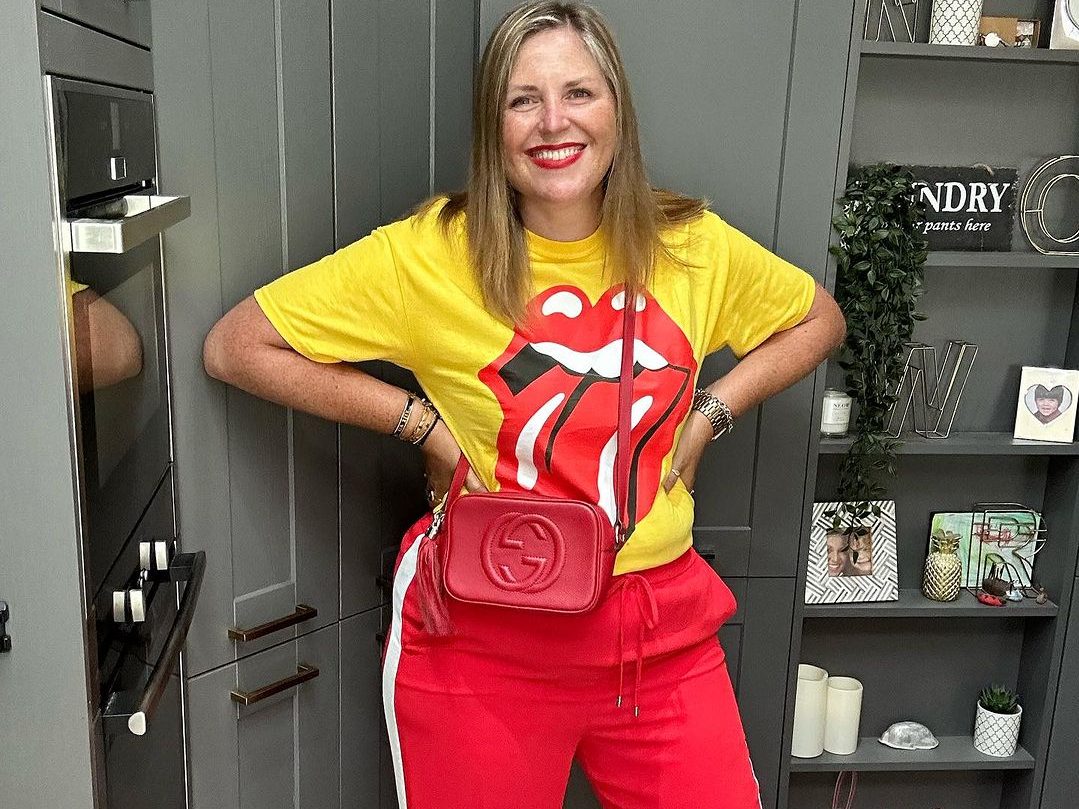 Credit: @fabfatand40plus via Instagram
There's nothing wrong with wearing a bit of color. In fact, colorful outfits are encouraged! However, make sure you don't overdo it. Wearing too many differing colors can cause them to clash, resulting in a busy look that only ages you. Pick out one or two colorful pieces, keeping the rest simple.
Do: Wear the right fabrics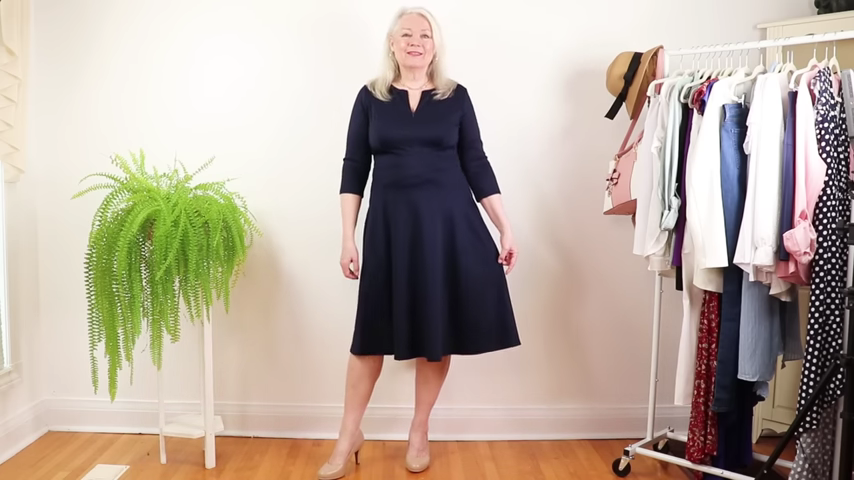 Credit: Awesome over 50 via YouTube
Finding the right fabric is of utmost importance when it comes to fashion. Wearing dreary sheaths of synthetics looks cheap, immediately dampening your overall look. Instead, opt for cotton or cashmere. Ensure that your fabric choices complement each other, helping to bring a fashionable, youthful edge to your outfit.
Don't: Wear clashing patterns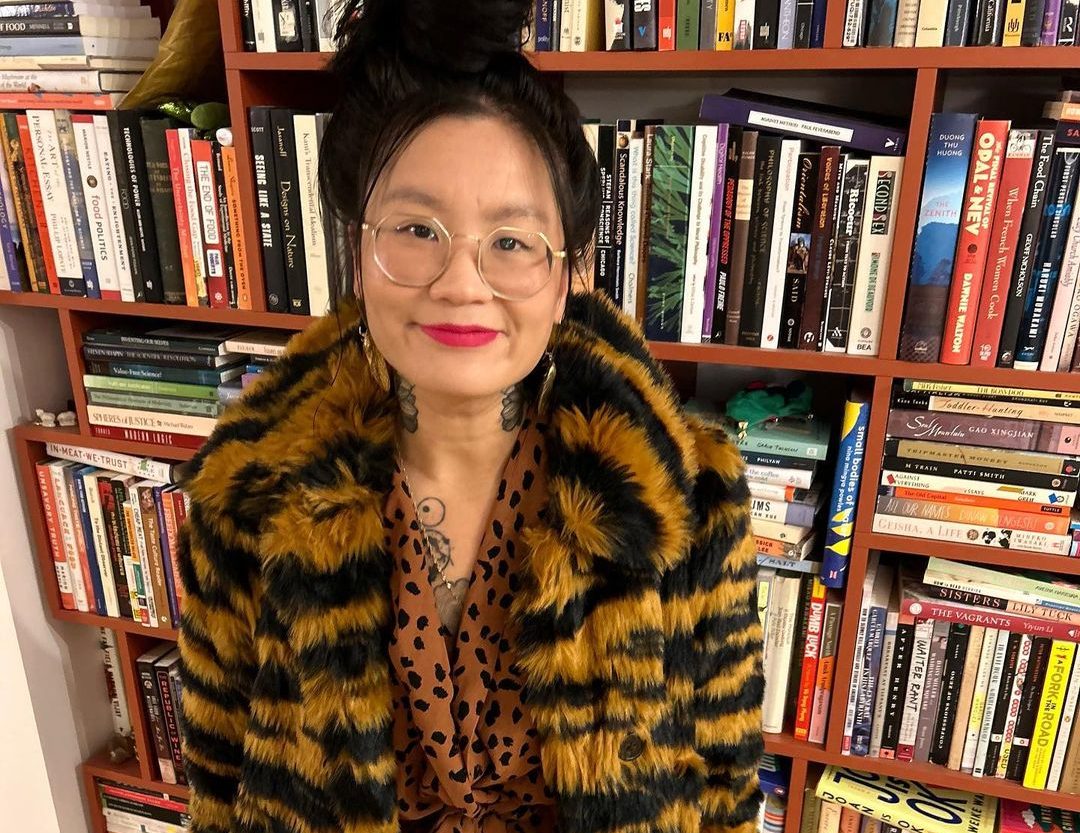 Credit: @anannadroid via Instagram
When it comes to patterns, it's best to stick to one per outfit. Combining polka dots with tiger prints is a big no-no, as is donning zebra prints with florals. Keep it simple – wearing multiple patterns can look as though you're trying too hard, instantly aging you up.
Do: Purchase slimming cardigans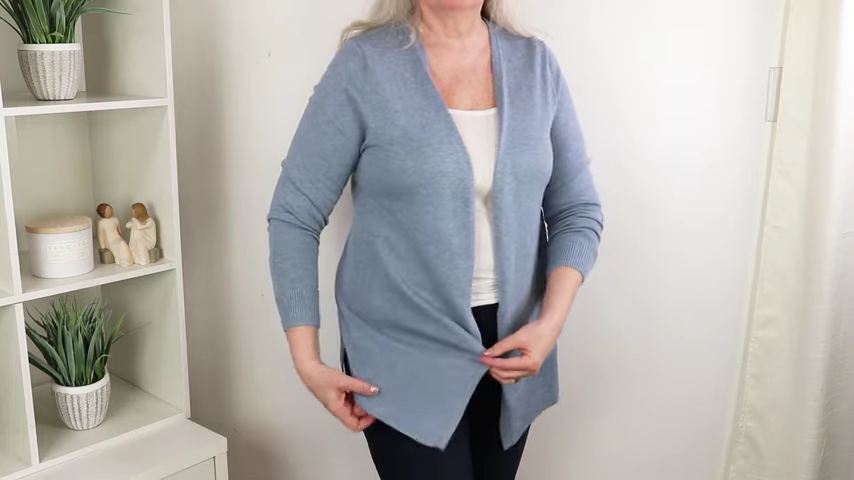 Credit: Awesome over 50 via YouTube
What wardrobe is complete without a beautiful cardigan? They're the perfect fashion item to complement any outfit, bringing a sense of structure, class, and elegance. They can also help to slim your frame, while shaving years off your look. Purchase an array of cardigans in varying colors to mix and match with all of your outfits.
Don't: Wear double denim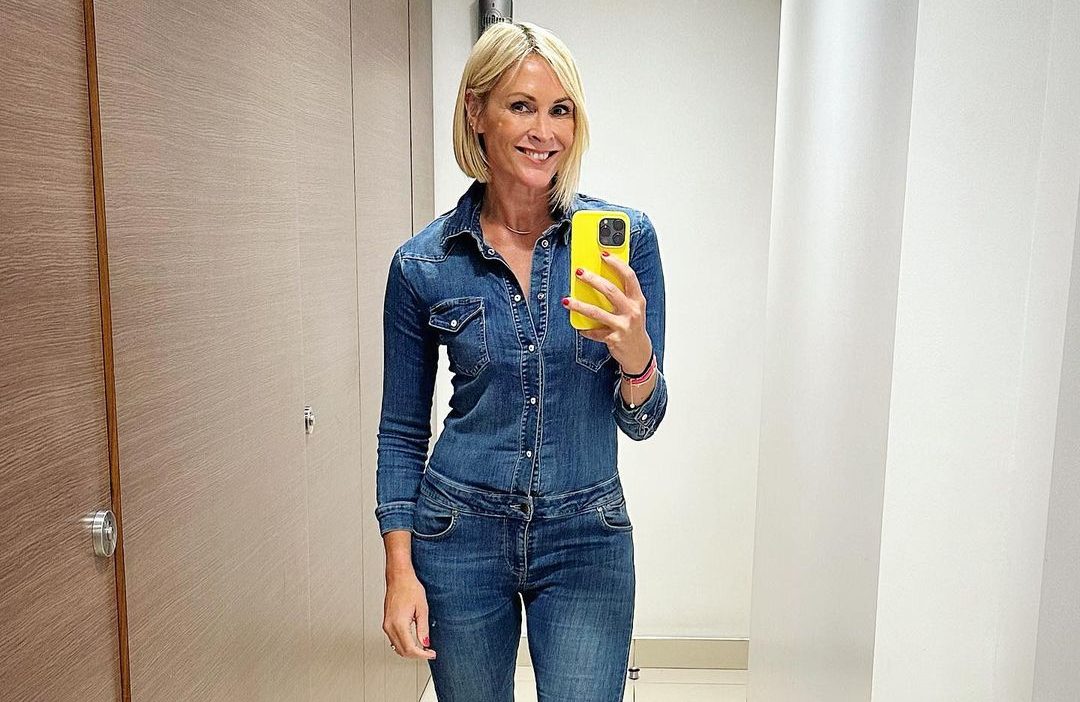 Credit: @jennifalconer via Instagram
Double denim is always a risk. Some people can pull it off, but others are left looking like 90s wannabes. It's best to err on the side of caution and choose only one denim piece for each outfit. Cool blue denim jeans or a striking denim jacket are great choices to show off your youthful flair – just not when they're worn together.
Do: Pay attention to your shoes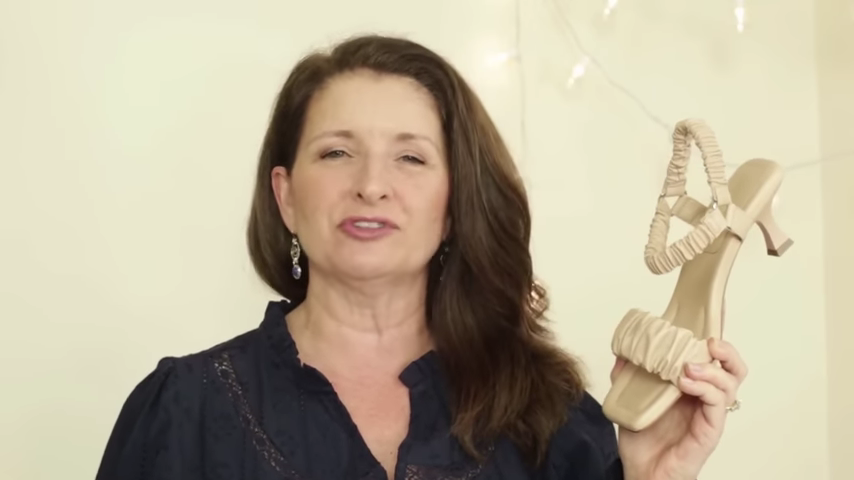 Credit: Theresa Rene 360 via YouTube
Shoes can make or break an outfit. Wearing scraped, outdated shoes can turn any look from stylish to drab. Ensure you give your shoe choice just as much thought as the rest of your outfit, choosing styles and colors that complement your overall look. Update your shoes frequently to bring a youthful glow to your wardrobe.
Don't: Be too matchy-matchy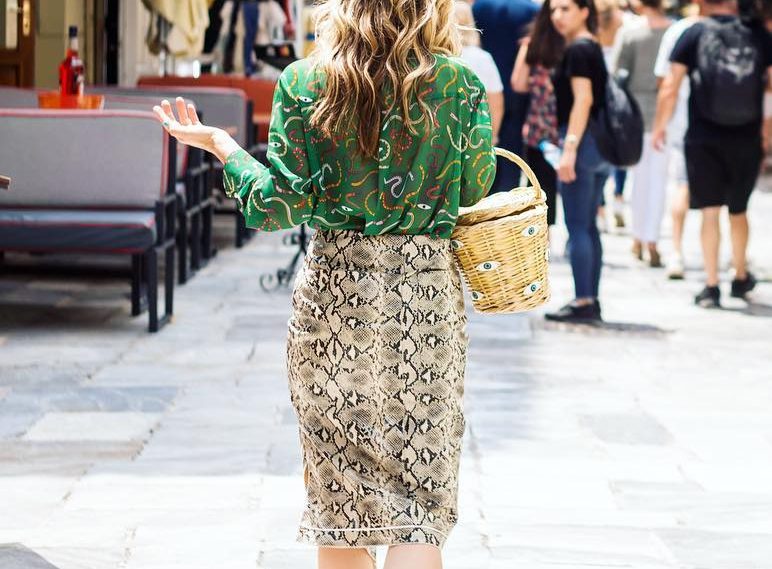 Credit: @annousa_mela via Instagram
Variety is the spice of life, and the same is true for your wardrobe. Wearing items that are too similar to each other – tops and bottoms with similar prints, or colors that blend together can age you up, sheathing you in a merge of color. You want your outfit to be broken up into clearly defined sections, helping you to flaunt your silhouette.
Do: Wear denim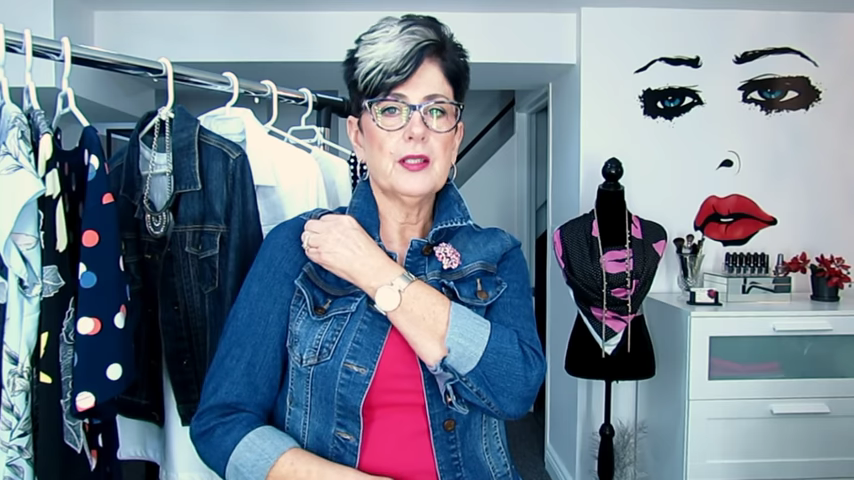 Credit: Timeless Beauties by Jacqueline via YouTube
Denim will never go out of style. Incorporate some stylish denim into your wardrobe to immediately shave years off your look, bringing a touch of timeless style. Simply wearing a denim jacket with a plain tee and a pair black jeans will give you a youthful air with minimal effort.
Don't: Wear fleece jackets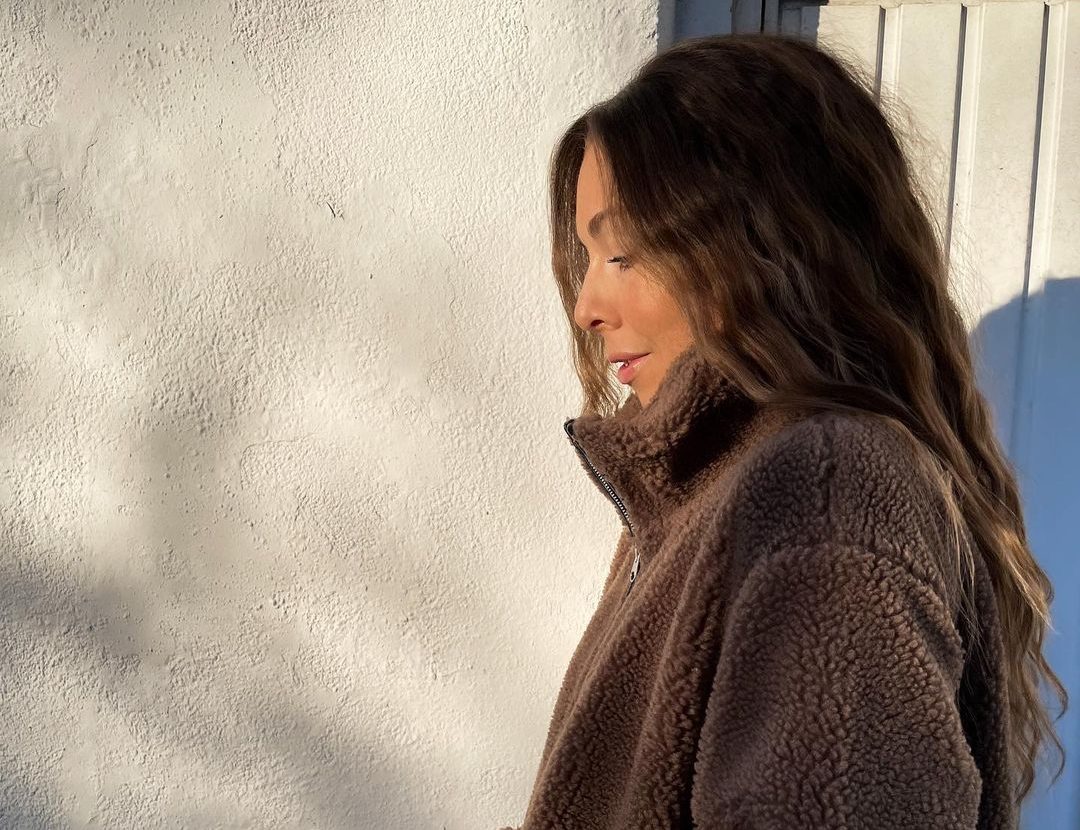 Credit: @aimeejohnson via Instagram
If you're looking to exhibit youth, fleece jackets have got to go. As comfortable as they may be, they're a key indicator of your age, showing that you favor comfort over style. Instead, opt for comfy – yet sleek – blazers, keeping you warm while adding a stylish, youthful edge to your look.
Do: Roll up your sleeves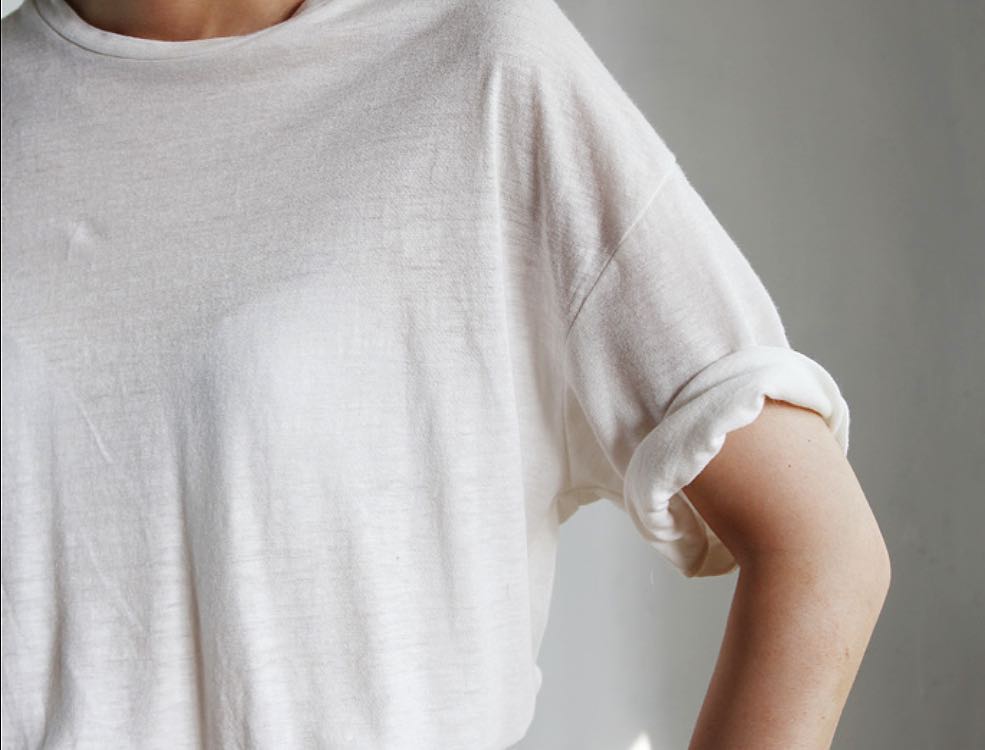 Credit: @deathbyelocutionblog via Instagram
It's a simple trick, but it's effective. Rolling up your sleeves shows an unabashed sense of self-confidence, showing that you're not attempting to hide your body. Depending on the outfit, rolling up your sleeves to your shoulder or elbow adds a slither of style to your outfit.
Don't: Fail to accessorize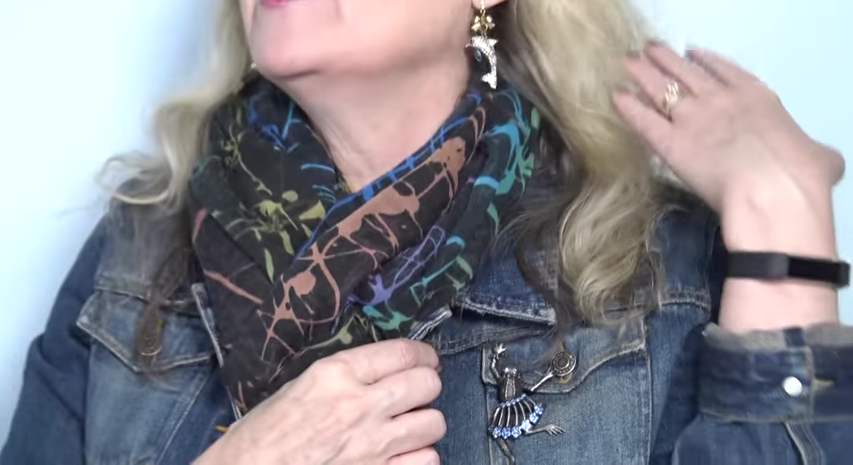 Credit: Awesome over 50 via YouTube
Accessorizing is a tricky business. You don't want to overdo it, running the risk of looking clown-like. Equally, forgoing accessories altogether can lead to bland and basic outfits. Pick out one bold piece, be it a pair of big hoops or a stylish necklace. Not only will it draw eyes away from any age lines, it'll also help your outfit to pop.
Do: Add layers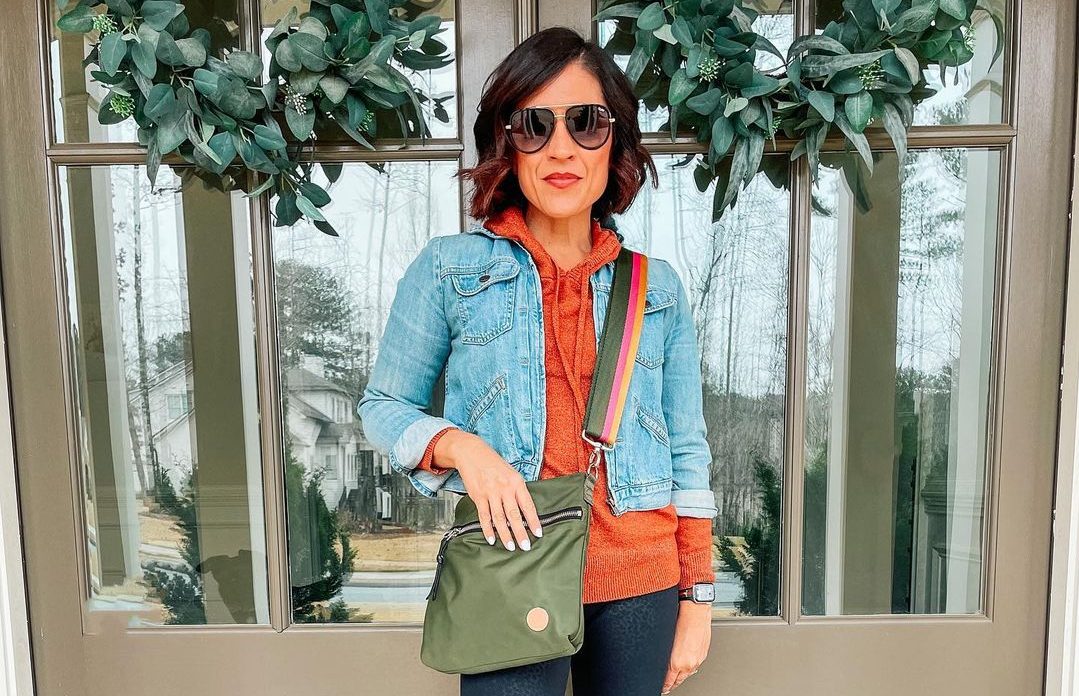 Credit: @withatouchofluxe via Instagram
Layers are often neglected by mature women. However, they're a key trick in helping you to look younger than your years. Layering can create a variety of different silhouettes, from accentuating a slim waist to showing off your long legs. It's recommended that you layer the top half of your body, creating a beautiful hourglass shape.
Don't: Hide your body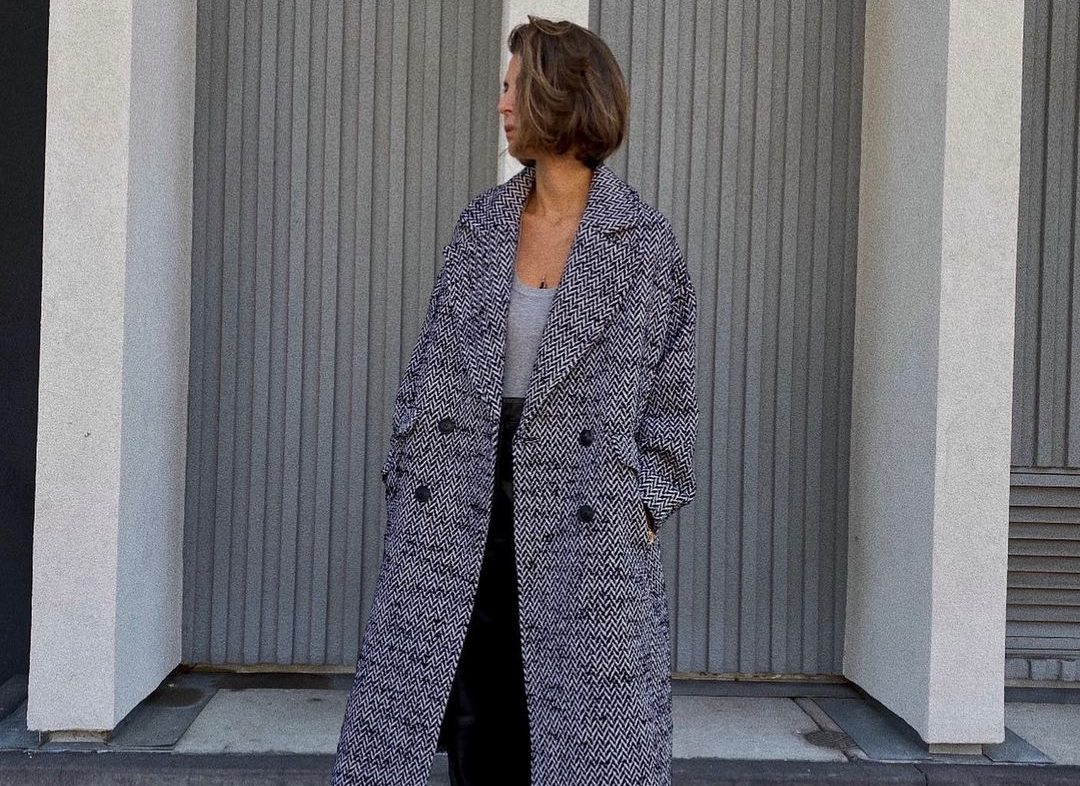 Credit: @jen_wonders via Instagram
One of the biggest giveaways of age is attempting to hide your body, whether it's through ill-fitting clothing, out-of-season sweaters, or by wearing large coats. Have some confidence in yourself, and flaunt what you've got! You've only got one body, you may as well get comfortable in it.
Do: Show off your best features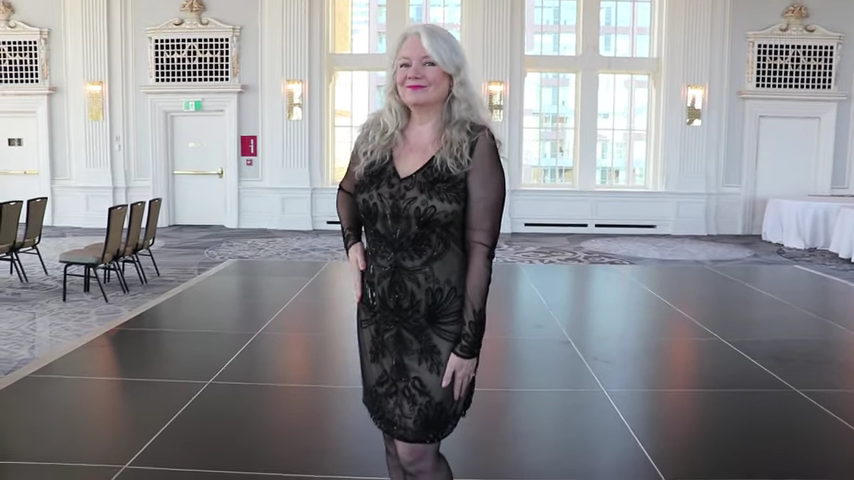 Credit: Awesome over 50 via YouTube
If there's one part of your body you feel particularly confident about, make sure that you flaunt it. If you feel good about your legs, wear slimming pants or flattering skirts. If you're fond of your neck, wear necklaces that draw attention to it. Playing to your strengths can instantly bring a more fashionable, youthful edge to your outfits.
Don't: Go cheap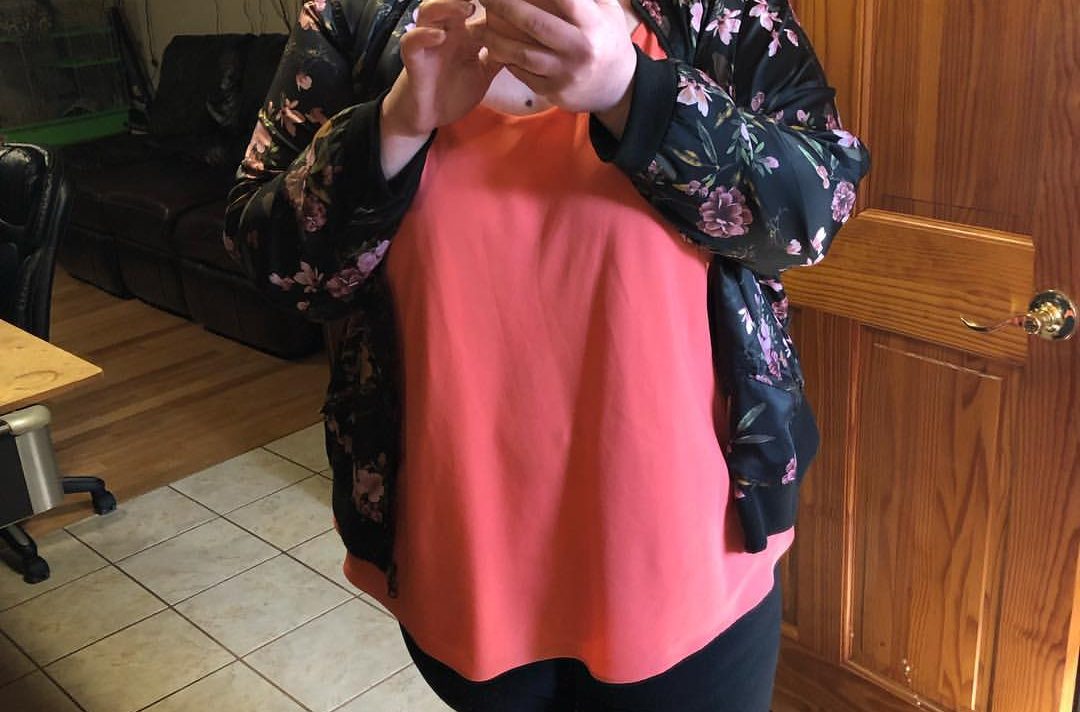 Credit: @kylasupreme via Instagram
Cheap clothing creates a cheap look. Not only will cheaper items fail to stand the test of time, they'll also twist out of shape, hanging limp and loose from your body. Invest in some brand-named clothes that will last for years. They'll be more flattering for your body, helping to fight of any age-related woes.
Do: Simplify your outfits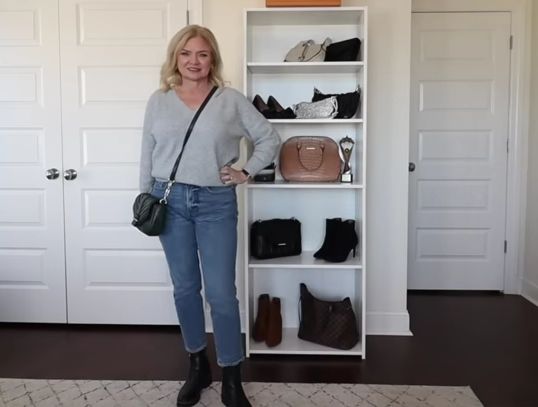 Credit: Style With Serena via YouTube
Sometimes, less is more. Don't overdo your fashion choices, throwing everything at the wall until something sticks. Pick out one or two statement pieces – be it a bold blouse or a stylish skirt, then build the rest of your outfit around it. Showing a keen eye for style will immediately aid you in looking younger.
Don't: Be afraid to experiment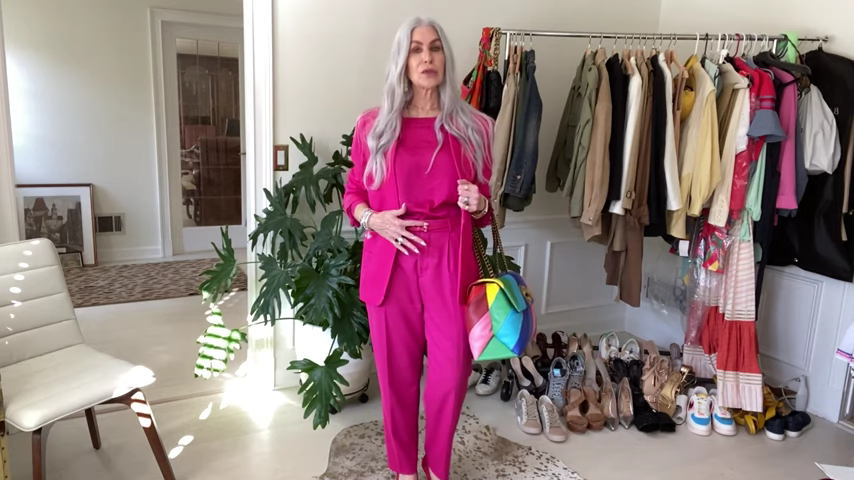 Credit: The Silver Stylist via YouTube
If you've stuck to a certain style for your entire life, it's time to step out of your comfort zone. Experiment with different looks that you've always longed to try, be it a bold hair color or an edgy fashion piece. Following your gut when it comes to fashion always pays off, using your clothes as a way to show off your personality.
Do: Opt for stylish comfort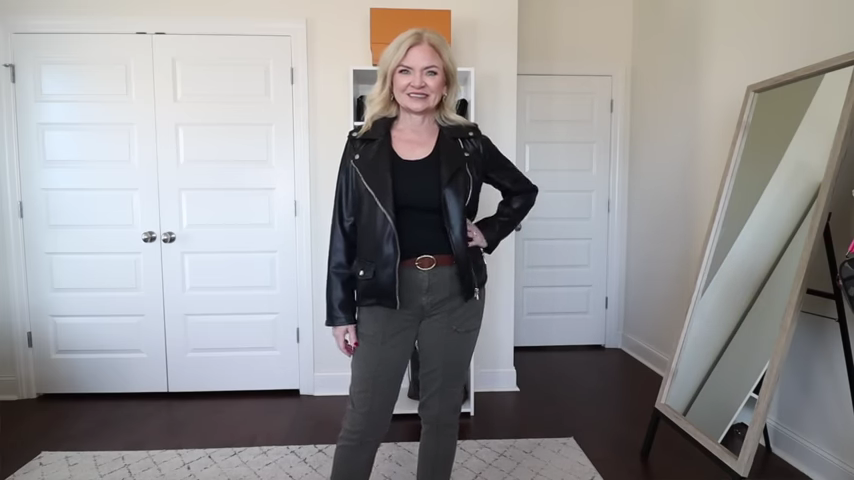 Credit: Style With Serena via YouTube
When we're trying to dress younger, we often forgo comfort, thinking that wearing comfortable clothes shows your age. This is completely false – there's nothing wrong with being comfortable in what you're wearing! In fact, the more comfortable you feel, the more confident you'll come across, consequentially conveying a youthful energy.
Don't: Wear pleated pants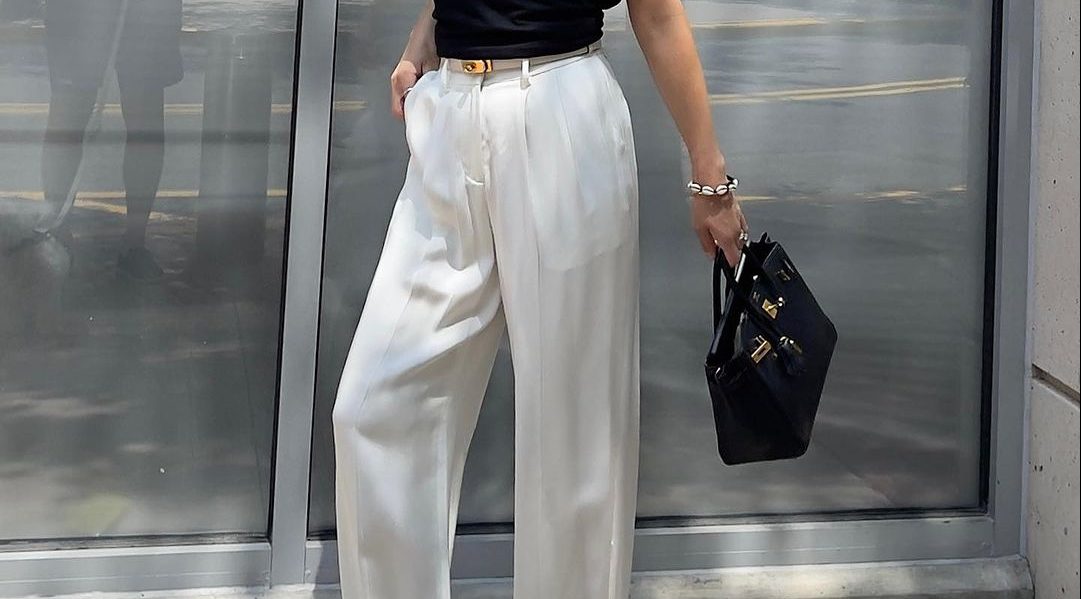 Credit: @ootdnewyork10 via Instagram
If you're looking to give off a youthful appearance, you may be tempted to don some pleated pants, keeping up with modern trends. These types of trousers are best avoided, however, as they draw the eye to a lower central location, giving the illusion of frumpiness. Instead, go for plain jeans – they'll provide a much more sophisticated look.
Do: Go for wrap tops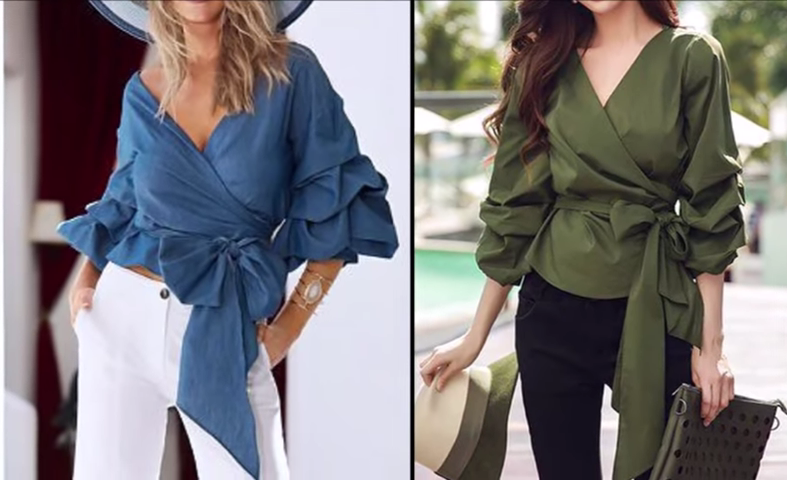 Credit: Fashion Tips via YouTube
Wrap tops are a classic choice, and one that you shouldn't overlook. They're easy to style around, are suitable for any occasion, and are available in an array of shapes and colors. Pairing a gorgeous wrap top – or even a dress – with a pair of high heels is a classic look that'll turn heads wherever you go.
Don't: Wear lace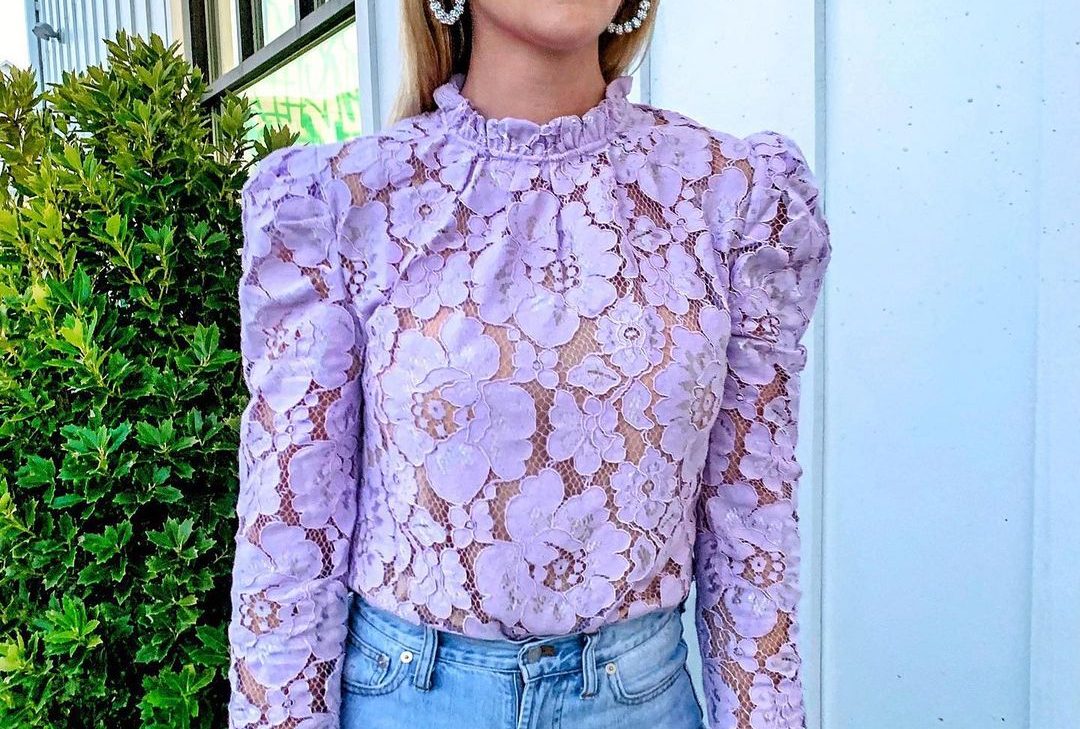 Credit: @thechicseries via Instagram
Once you hit a certain age, it's best to ditch the lace. While it may have once offered a sense of classic style, all it'll do in the 21st century is age you. Lace detailing can look cheap if it's not worn properly, unraveling your entire look. Instead, opt for gorgeous satins, silks, or cottons.
Do: Wear stripes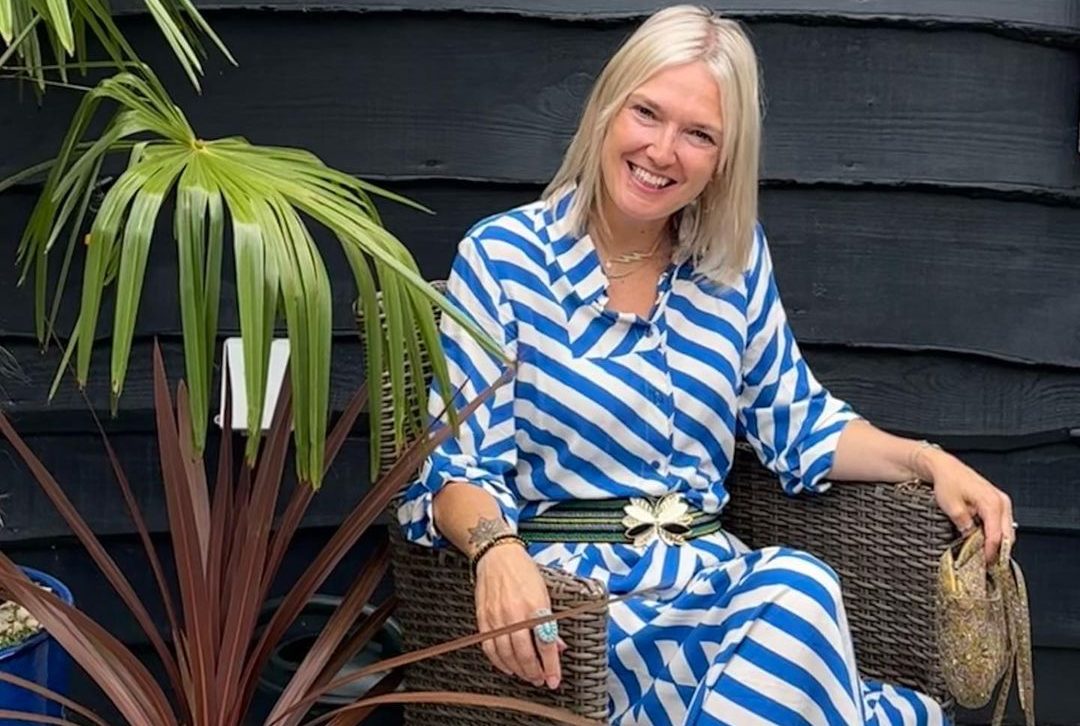 Credit: @wardrobeofamidlifecrisis via Instagram
The oldest trick in the book! Consider wearing stripes if you wish to distract from any problem areas, even your age. Vertical stripes have a slimming effect, while simultaneously directing the eye exactly where you want it to go. Boldly colored stripes paired with a bright pair of heels is an iconic look that you can't go wrong with.
Don't: Stick to round necklines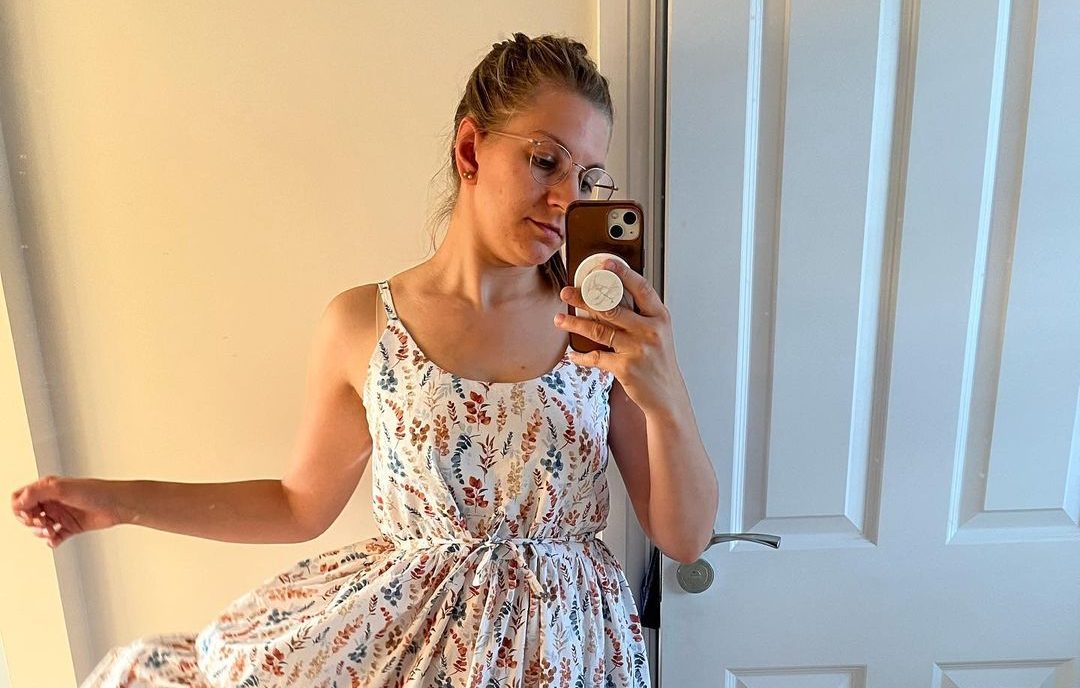 Credit: @yellyswonders via Instagram
Round necklines are basic, outdated, and uninspiring. Instead, don't be afraid to show off a tad of cleavage, bringing a sense of youthful energy. If you're self-conscious about your neck area, opt for outfits with a higher neckline, covering up your insecurities with stylish sweaters.
Do: Try out plaid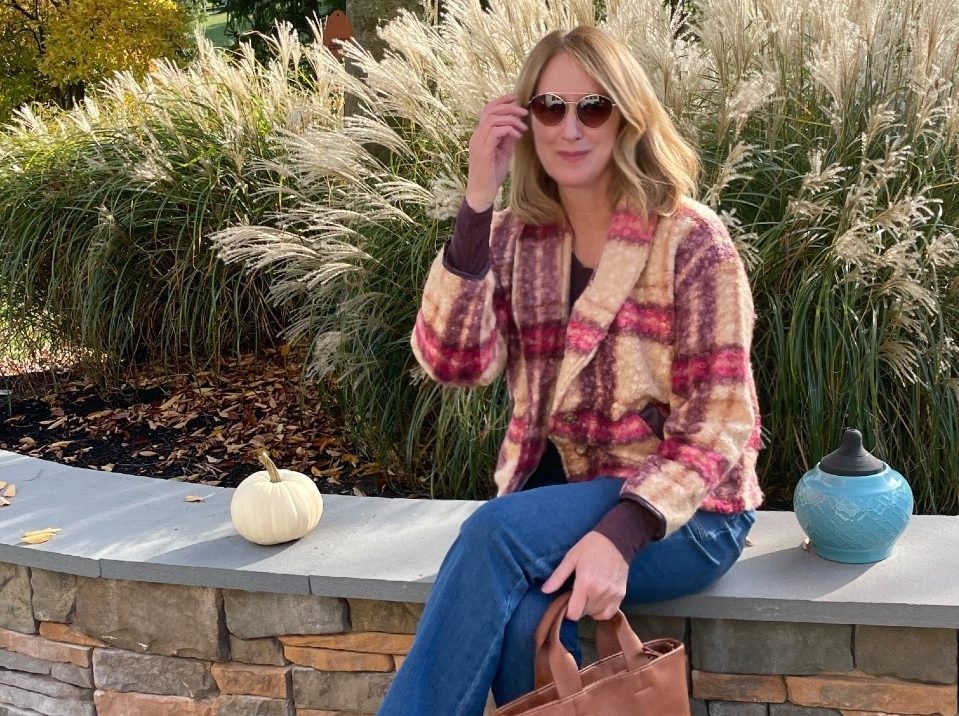 Credit: @jodefinds via Instagram
Don't shy away from plaid – embrace it! Adding a cultural richness to your wardrobe is a fast-track way to shave years off your look, whether it's by rocking a plaid jacket, skirt, or accessory. Don't be put off by its age-related connotations, punky plaid is set to make a startling comeback.
Don't: Wear polka dots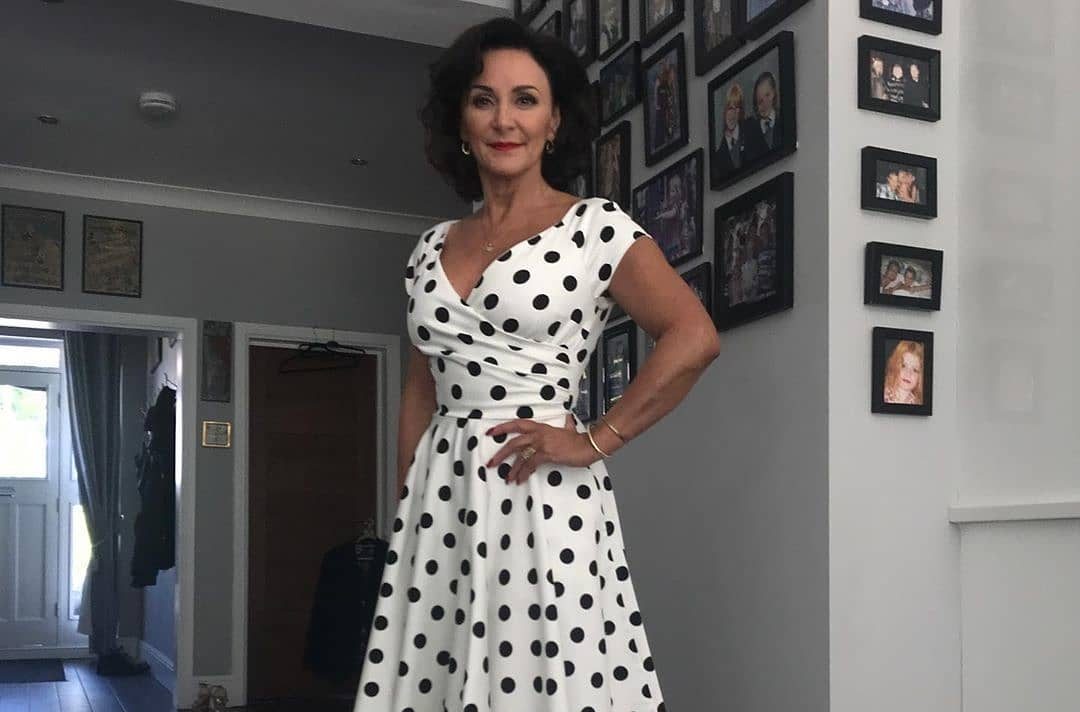 Credit: @theprettydress via Instagram
Wearing polka dots as a mature woman is a risky move, and one that rarely pays off. It can come across as a desperate attempt of clinging to your youth, ironically making you look older. Instead, opt for plain gowns and dresses or more timeless prints, with neutral tones matched with bright accessories.
Do: Wear florals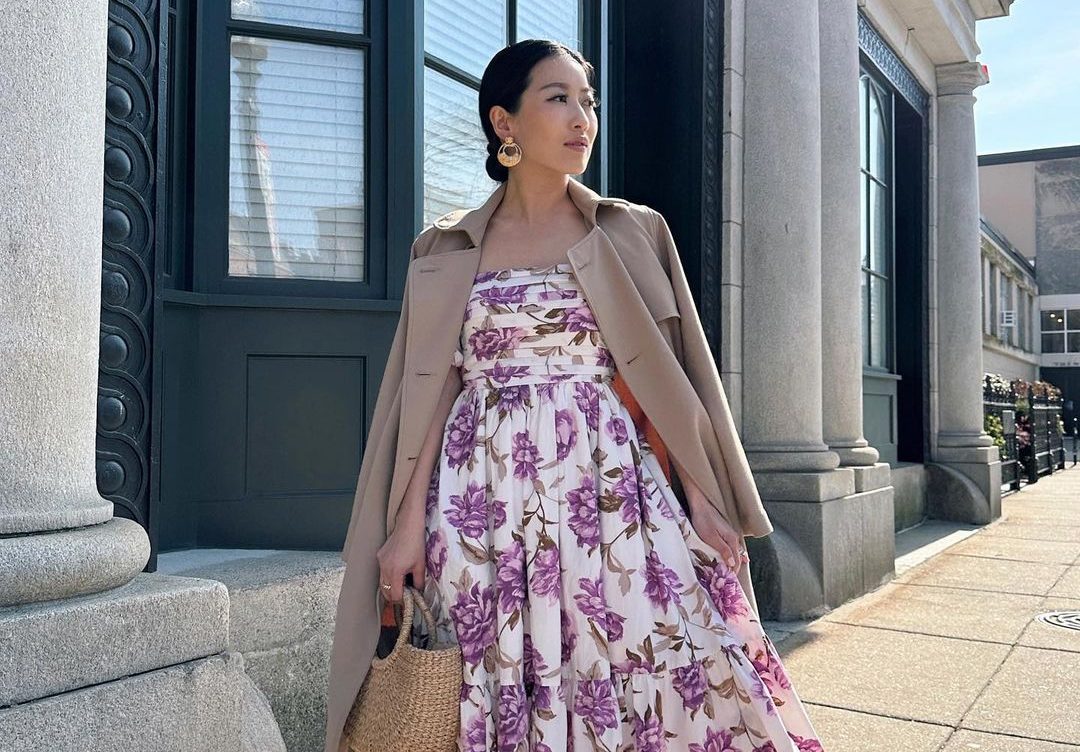 Credit: @jeanwang via Instagram
Florals have a bad rep. While they may be a popular choice for women around the globe, it's for a good reason. Floral patterns add a feminine edge to your outfit, helping you tap into your youthful side. If you do opt for a floral gown, ensure the pattern doesn't clash with any other part of your outfit.