Mistake: wearing ill-fitting tops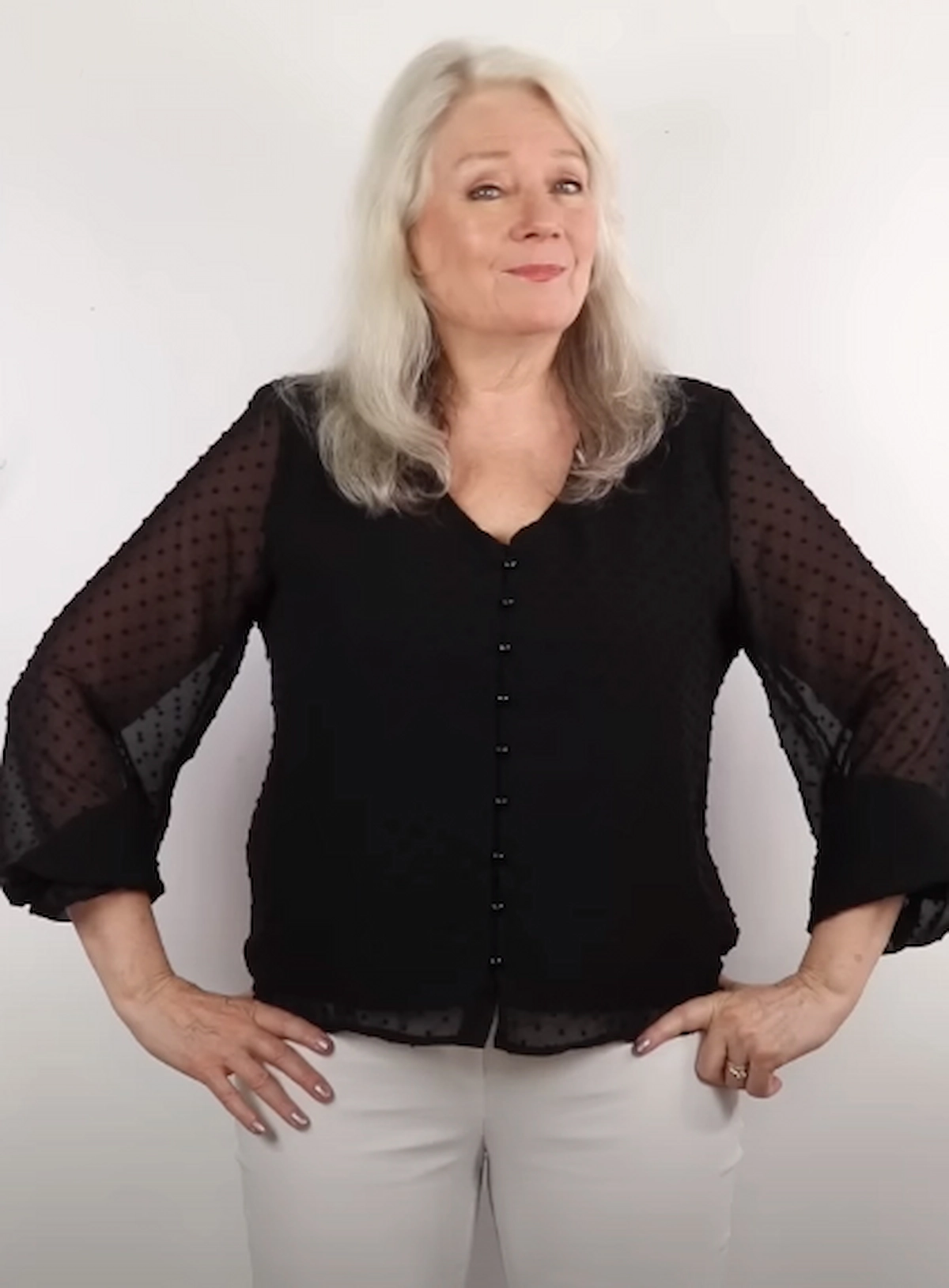 Credit: You tube, Awesome Over 50
Trying to look thinner? Avoid tops and blouses that don't hug your body, they hang down around your waist widening your midsection, and making you look bigger. Style-wise, it may be loose and breathable but if you're trying to look slimmer than it doesn't work.
Good idea: add a belt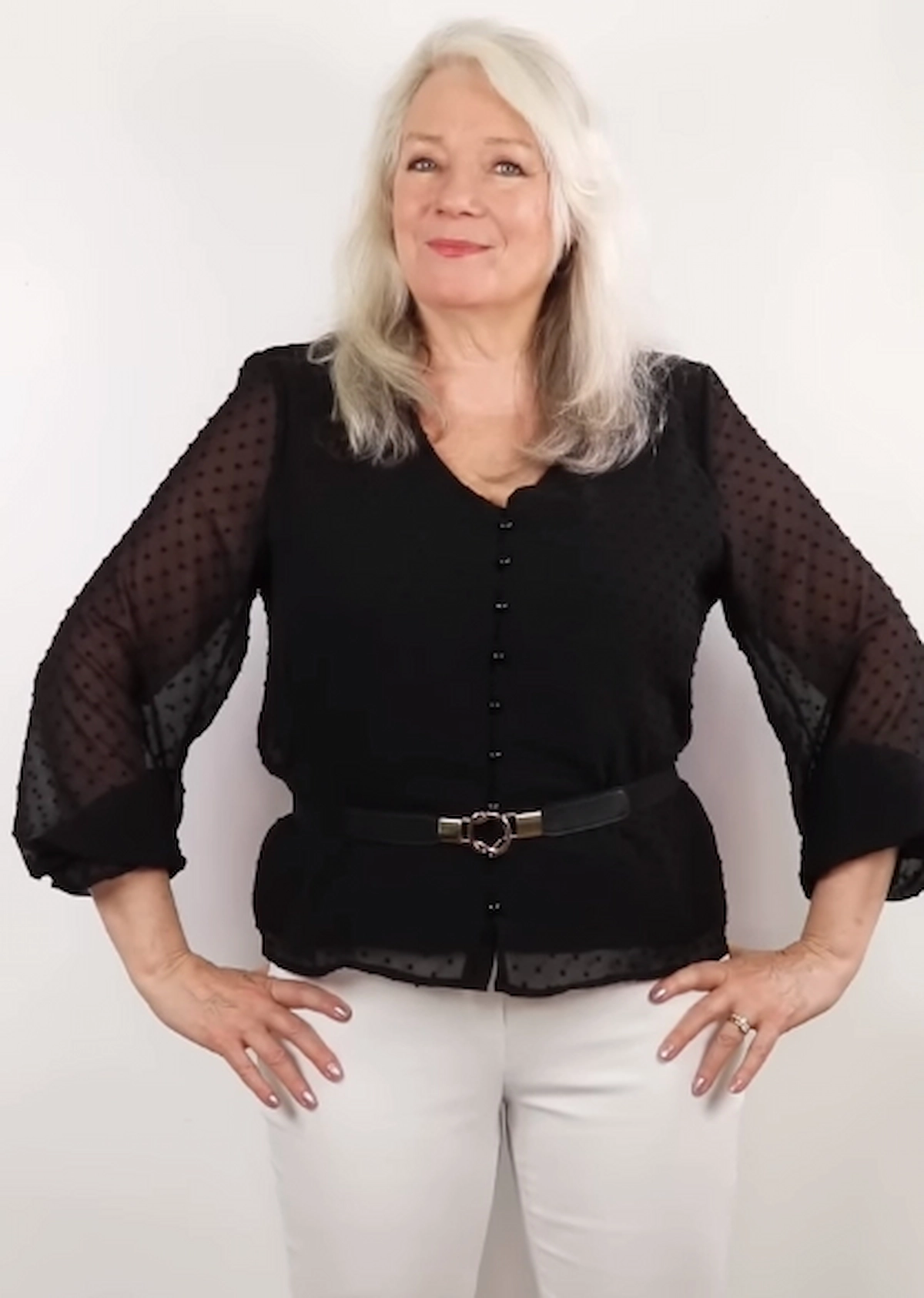 Credit: YouTube, Awesome Over 50
You can transform a loose-fitting top or blouse by adding a stretchy belt around your waist to look slimmer by cinching in the loose ends to form an hourglass silhouette. It looks so much more flattering than simply wearing an over-sized shirt.
Mistake: wearing bulky sweaters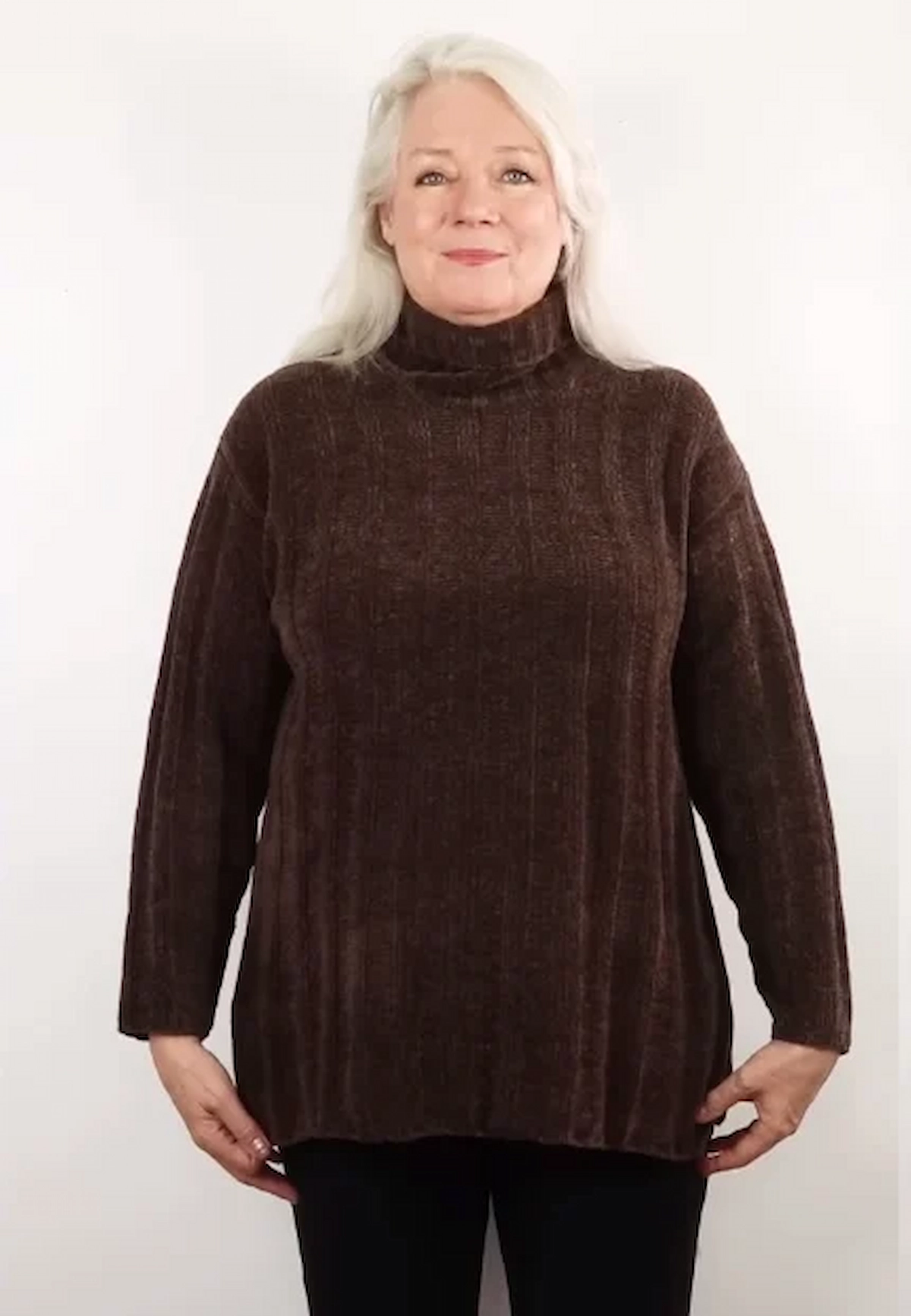 Credit: YouTube, Awesome Over 50
Many women believe that bulky sweaters can help to hide problem areas. Sadly, these large sweaters actually make you look chunkier and wider so they're a big no. Their thickness means that they hinder your efforts to create a desirable hourglass shape.
Good idea: fitted cardigans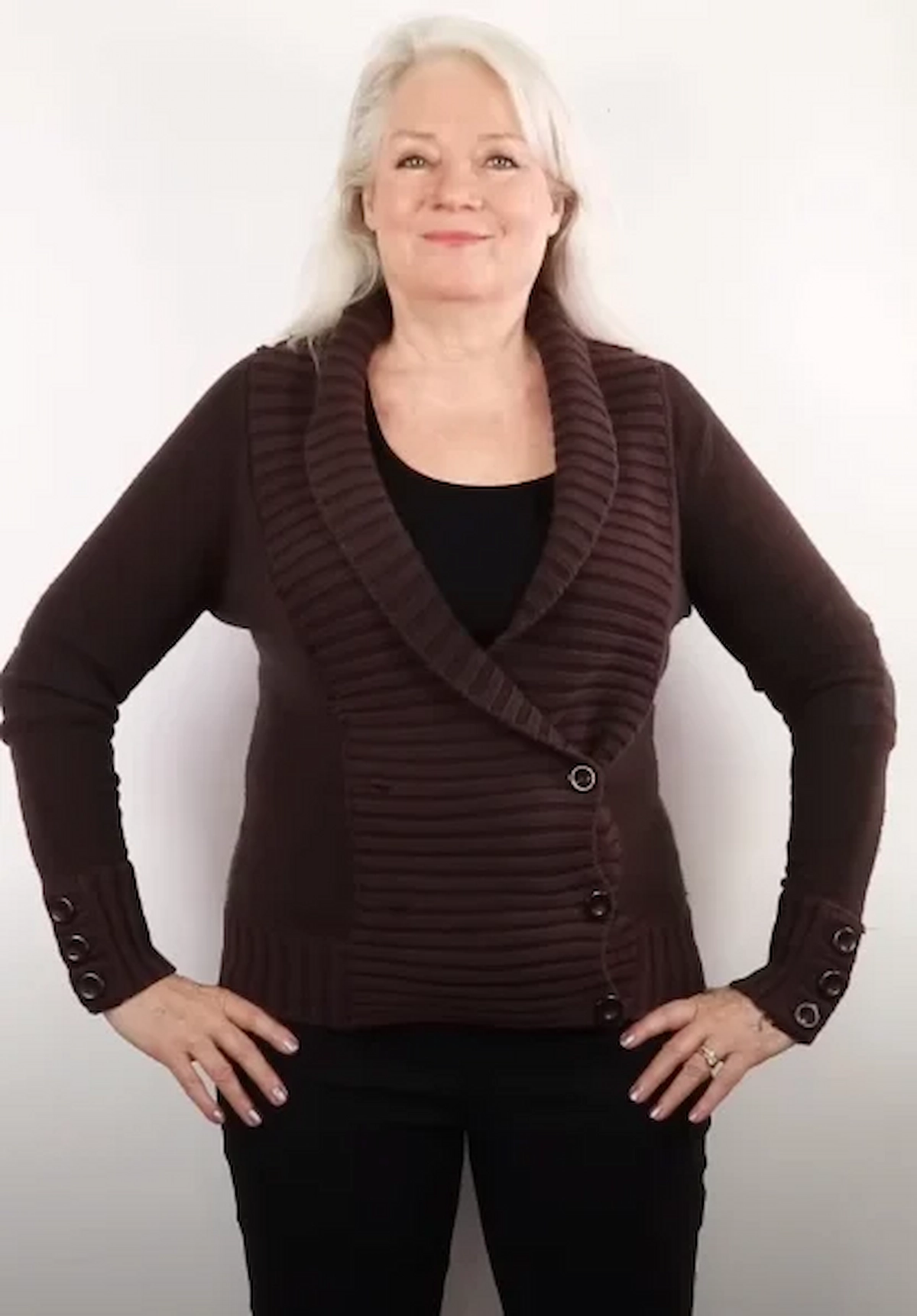 Credit: YouTube Awesome, Over 50
Have you spotted the pattern yet? Wearing a fitted cardigan, that isn't too tight, flatters the body, creating the illusion of natural curves while making you to look slimmer. It's a fantastic go-to look, that's easy to put together, and effortlessly stylish.
Mistake: wearing plain tops
Credit: YouTube, Awesome Over 50

When you wear a plain top, blouse, sweater, or cardigan you create a big block of color, that can make you look larger. You also miss out on details and color arrangements that can elongate your body, make you look thinner, and add intrigue to your outfit.
Good idea: long cardigans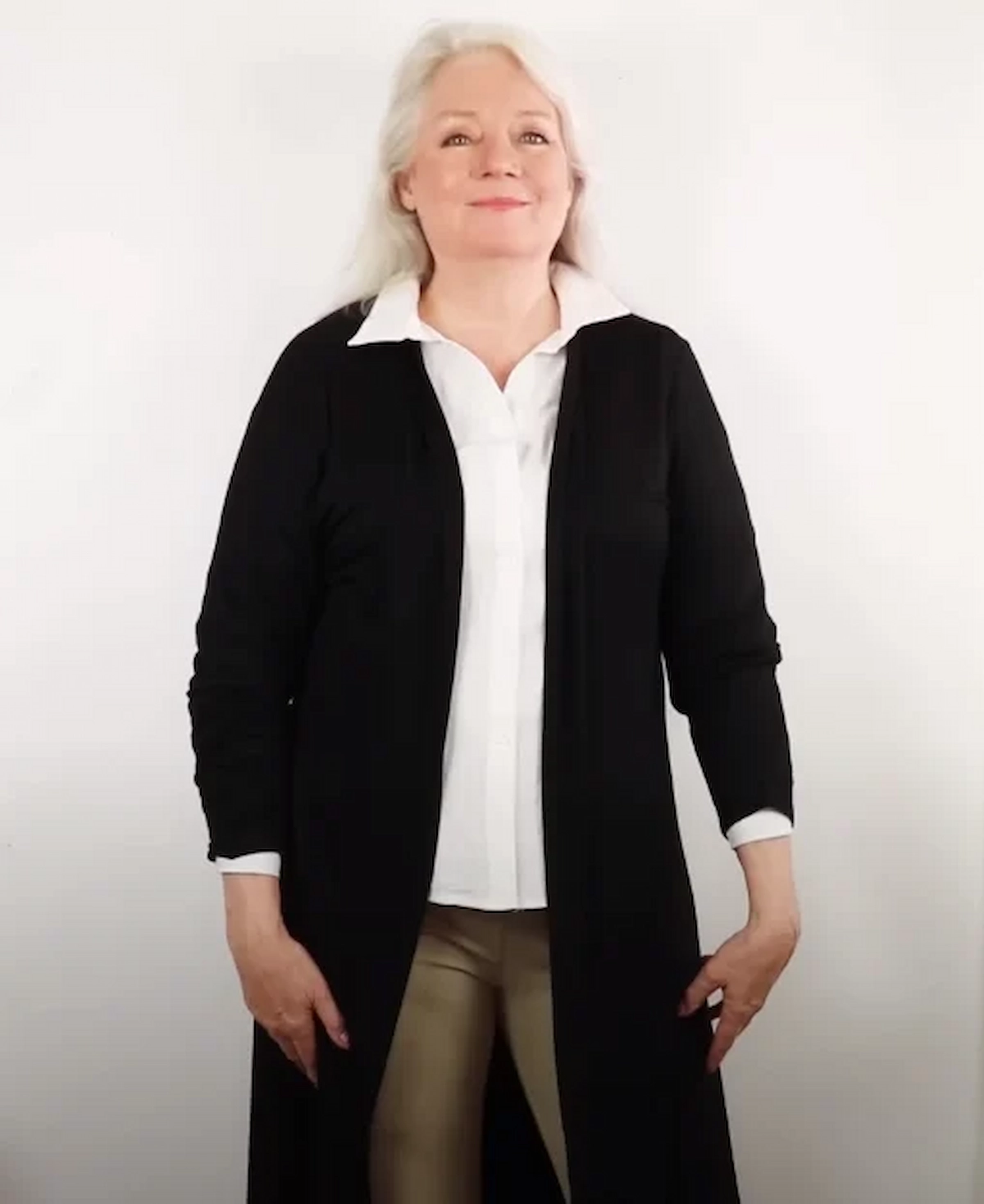 Credit: YouTube, Awesome Over 50
A carefully selected long dark cardigan can elongate your body from head to toe, while streamlining your form and emphasizing your natural curves for an hourglass look. Long dark cardigans are easy to find, often appearing in stores around autumn, so it's a simple and affordable way to look slimmer and upgrade your wardrobe.
Mistake: using an oversized purse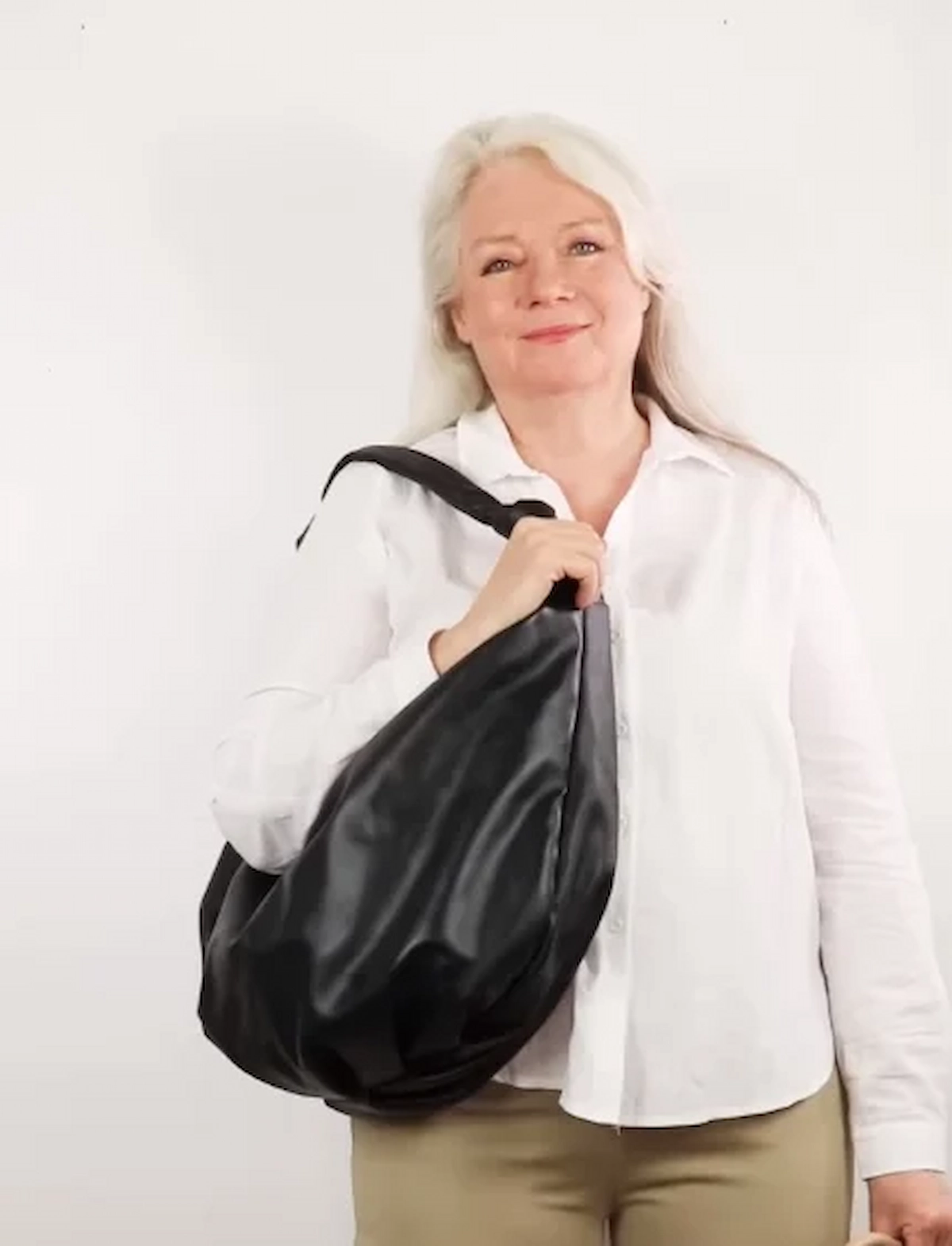 Credit: YouTube, Awesome Over 50
Want to have your carefully curated look overtaken by a massive and unflattering purse? Few do. If you want your fashion efforts to pay off, and to have your new slimmer look take center stage, you need to find a smaller and more flattering purse.
Good idea: use a small cross-body purse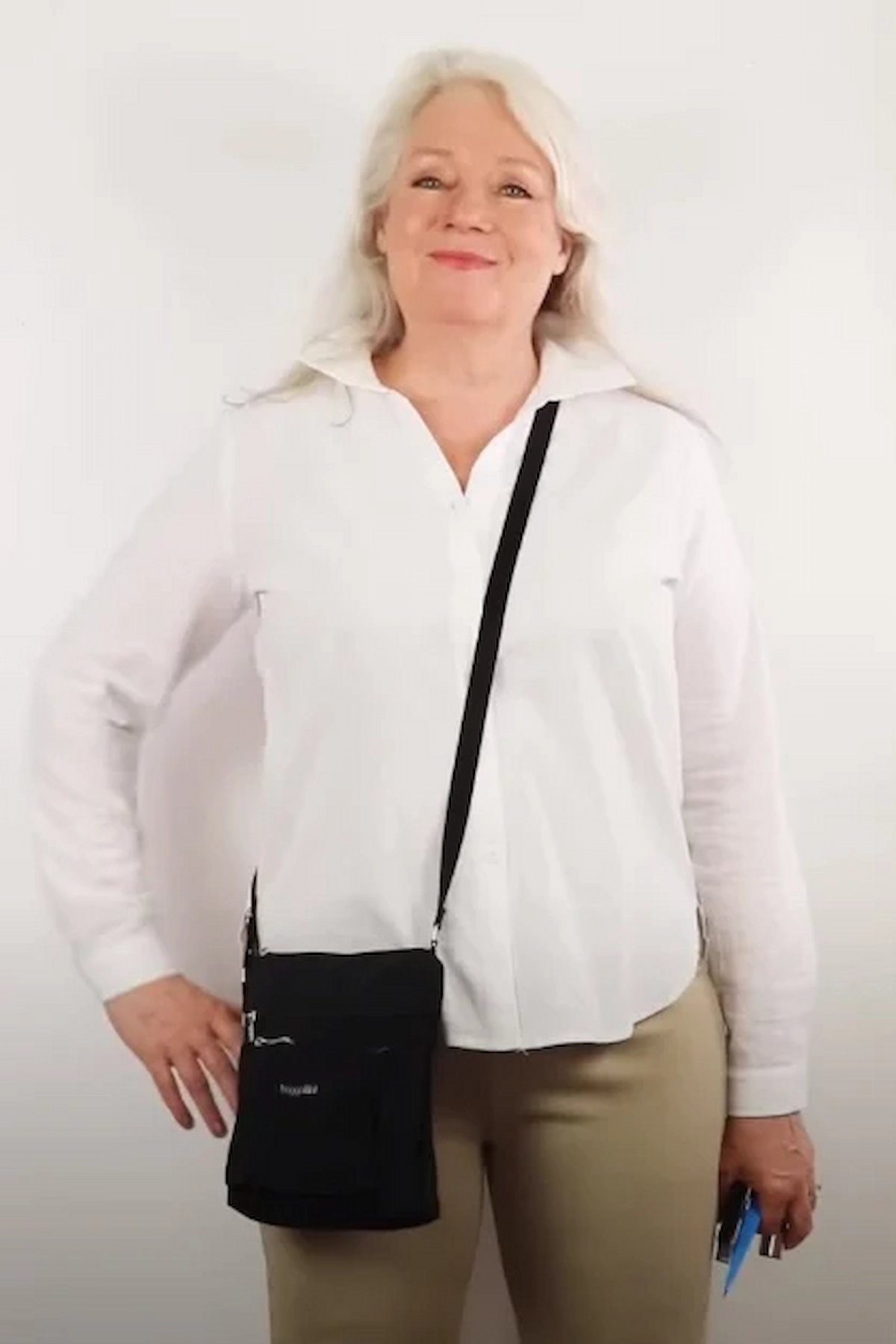 Credit: YouTube, Awesome Over 50
Smaller cross-body purses are generally big enough to carry everything you need, while being lighter, more practical, and making you look thinner. They're also readily available and allow your new fashionable and slimming look to take center stage rather than crowding it out.
Mistake: obviously full pockets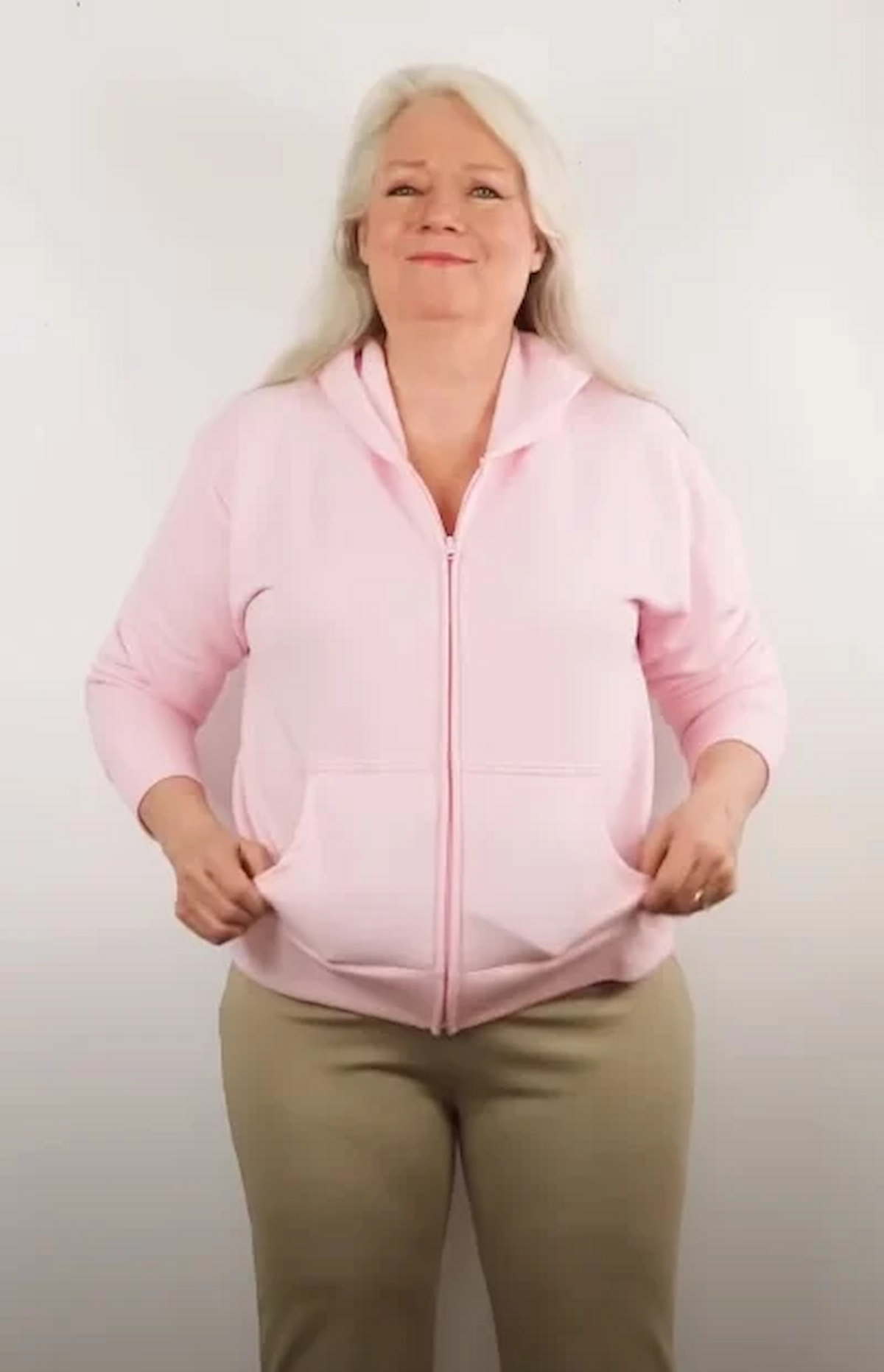 Credit: YouTube, Awesome Over 50
It goes without saying that if your hoodys pockets are full that you're going to look bulkier. To look good and achieve your goal of seeming thinner, you need a hoody with empty pockets that hugs your body in all the right places.
Good idea: empty your pockets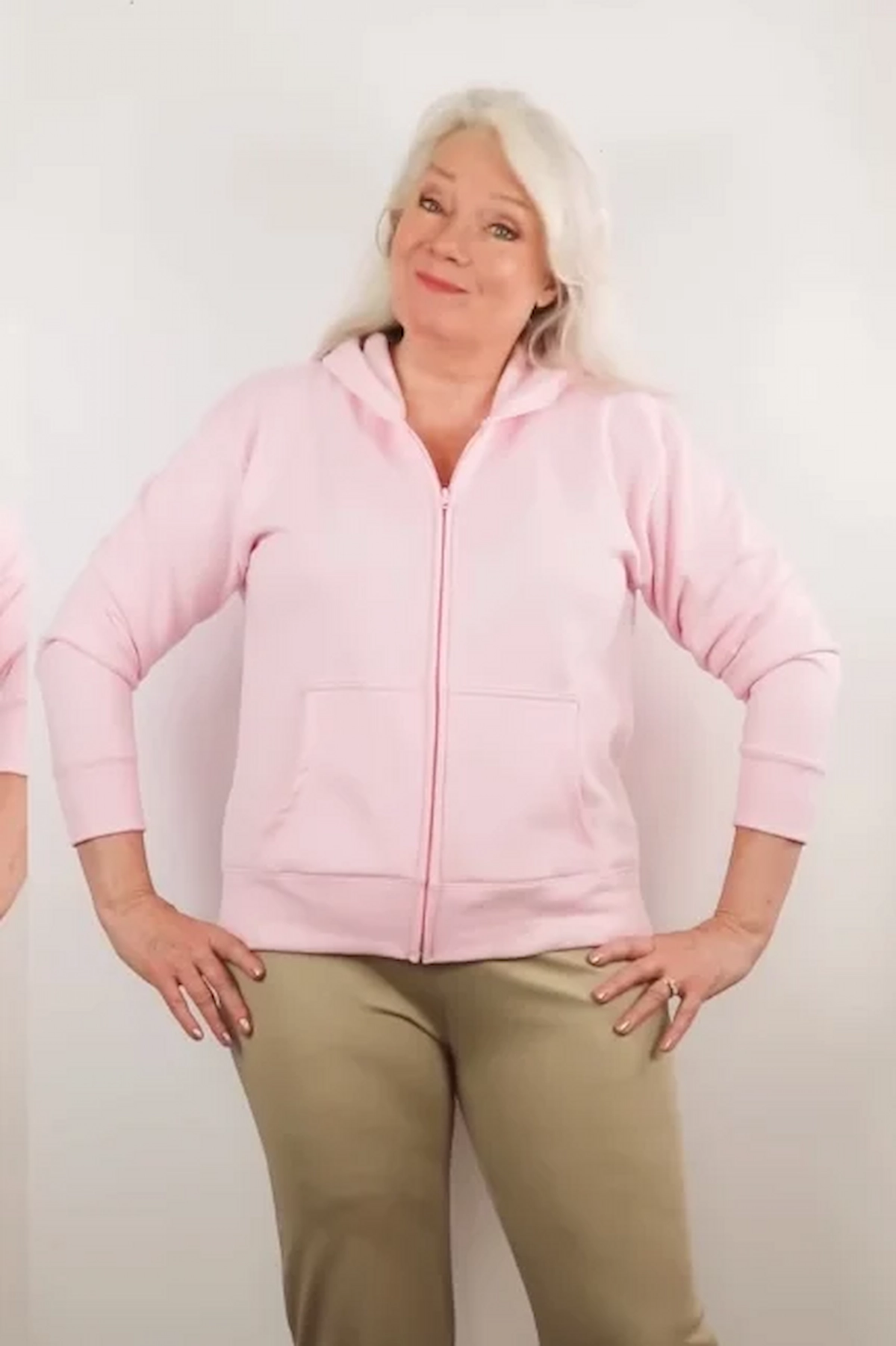 Credit: YouTube Awesome, Over 50

Hoodies are great and affordable, coming in a wide range of colors and styles to suit your mood and personality. To make the most of them, remember to empty your pockets to avoid unneeded bulkiness and to achieve a slimmer look.