I just came across a very heartfelt story in which a father and daughter recreate and capture moment from their late mother and wife's wedding. In 2009 Ben Nunrey married the woman of his dreams Ali. At this time they had purchased their first house together and decided to take wedding pictures in their new home. What this represented to them was their future coming together under one roof.
Advertisement
However in 2011 Ali lost her battle to cancer at a striking young age of 31, may be rest in peace. Since the passing of Ben's wife, he and their daughter Olivia had to say goodbye to their home. As a way to say goodbye to the home and to remember the time they spent together there, they decided to take pictures that capture moments from Ben and Ali's wedding. Ali's sister Melanie Pace so happened to be the photographer of the wedding day pictures so they were able to have her take the new pictures as well. It is so beautiful what they have done!
Here are some of the pictures.
-
Ben and his daughter Olivia take a similar picture in the same exact door frame that his wife and he took only two and a half years before.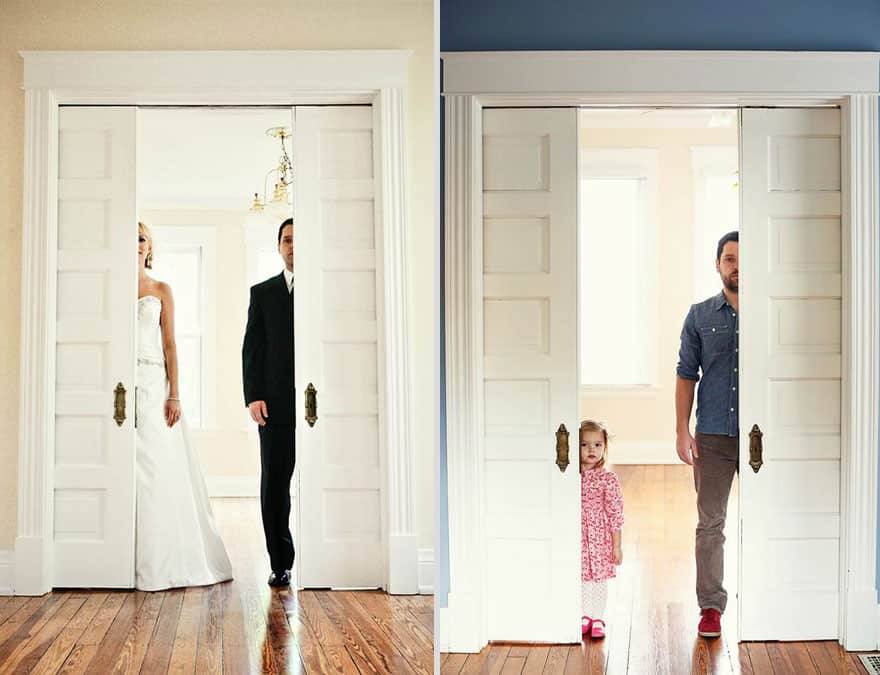 On the left is a picture from the young couples wedding day in 2009 and on the right is a picture of Olivia and her father captured in late 2013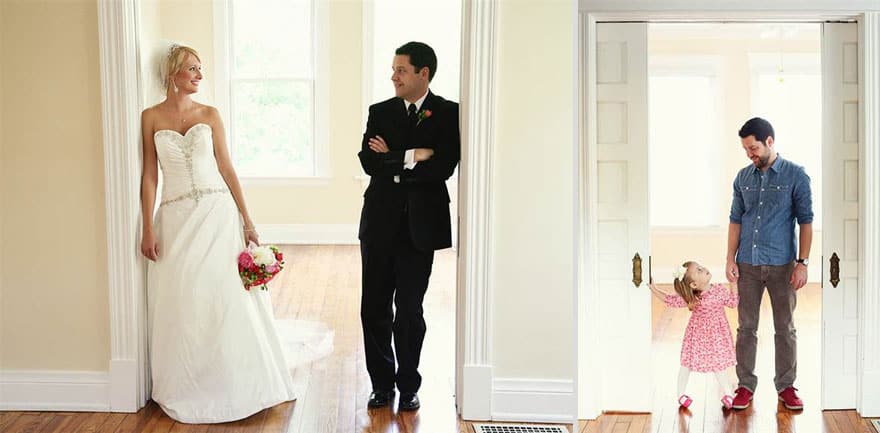 Above is a photo of Ali getting her hair done on the special day and below is her daughter playing with the same curling iron.
Advertisement
Father and daughter sharing special moments in the only home Olivia has ever known.
On the left is a photo of Ben wait for his bride and on the right is a picture of Ben and his daughter Olivia playing on the same stairs that the beautiful bride walked down.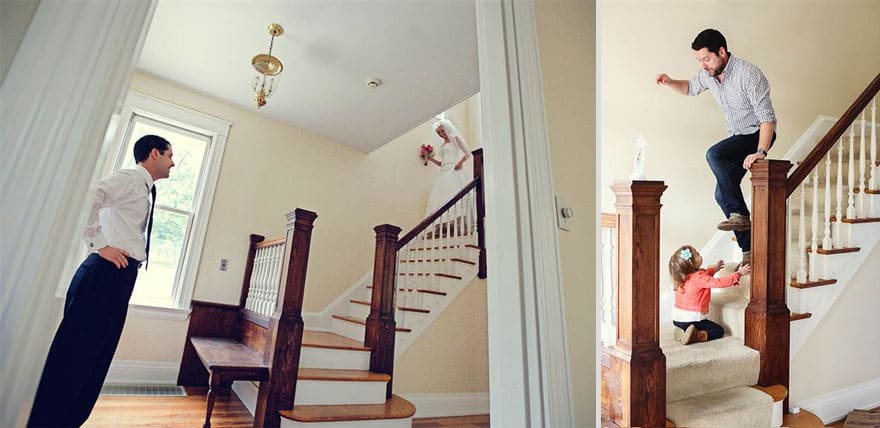 Ben was quoted saying "This isn't a story about grief and loss and hurt. Yes, I've gone through those emotions and still do but that's not what I want people to see in these photos. This is a story about love," How touching when you look at this little girls face.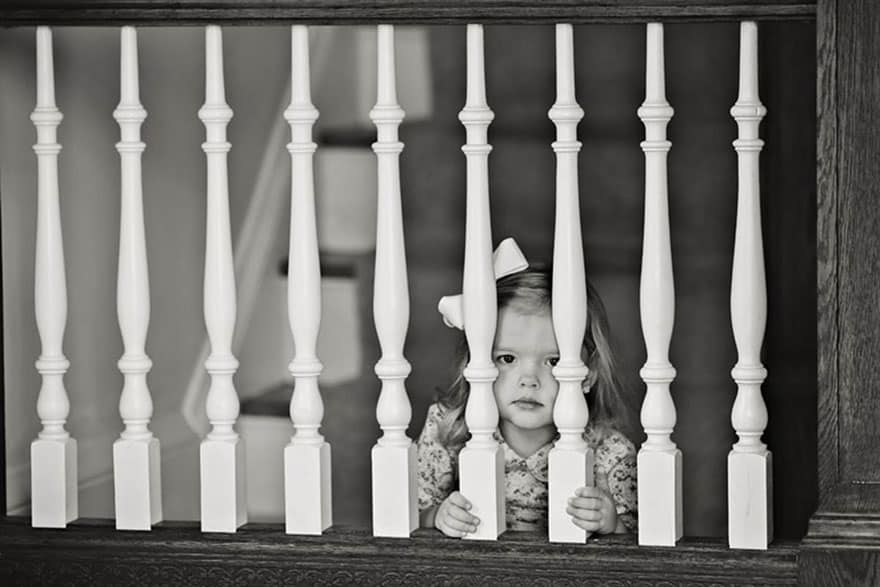 I would have to say that this one is by far my favorite, it is moving to see a father daughter recreate the same imagine of their wife/mother.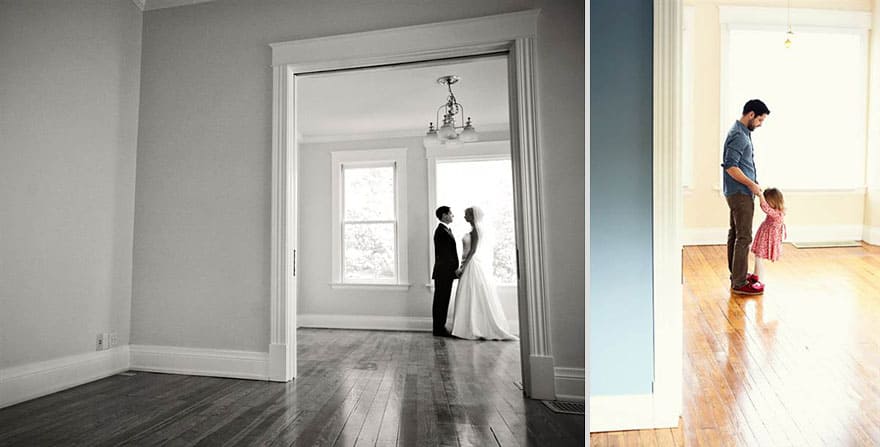 -
Ben stated that he wanted a way to show his daughter the hopes and dreams he shared with his late wife and that this was the best way he could think of.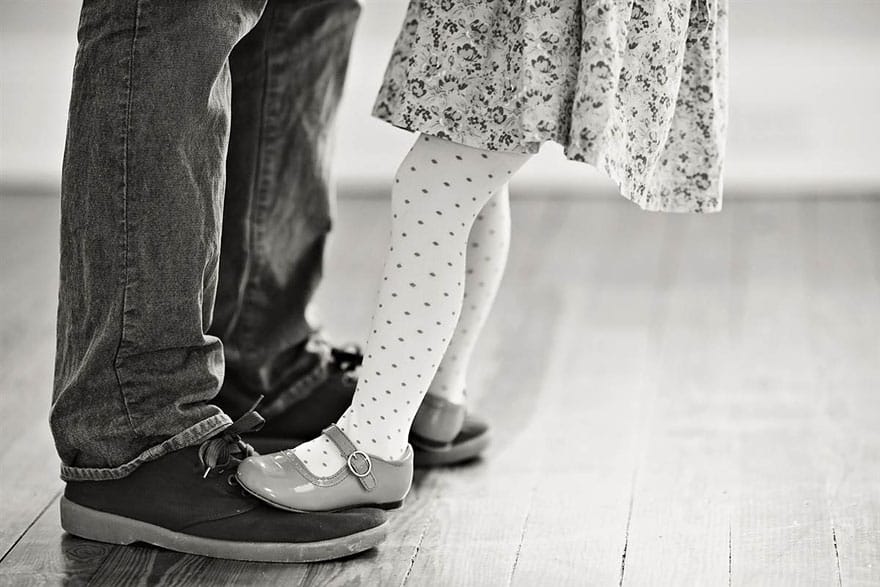 Advertisement
"I wanted to be able to show Olivia the place where her mother and I started our lives together and dreamed of raising children," wrote Ben

This glass angle is referred to as "mommy" by olive.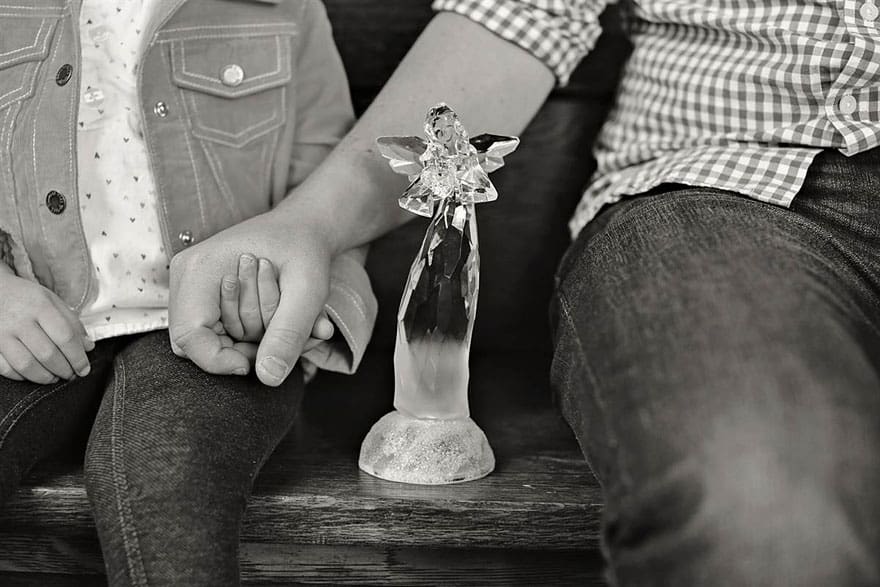 This glass angle is referred to as "mommy" by olive.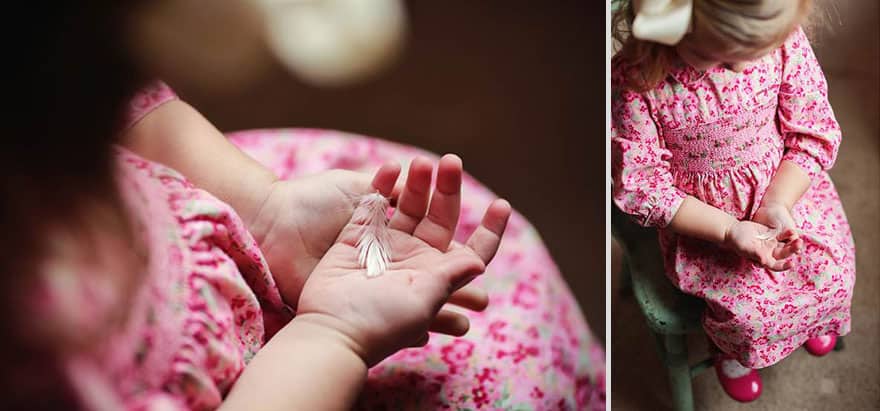 Ali's sister Melanie said that she often gets signs from her sister saying that she is still watching out for her. One of which are feathers falling down out of nowhere, during the photo shoot olive had come across a single white feather.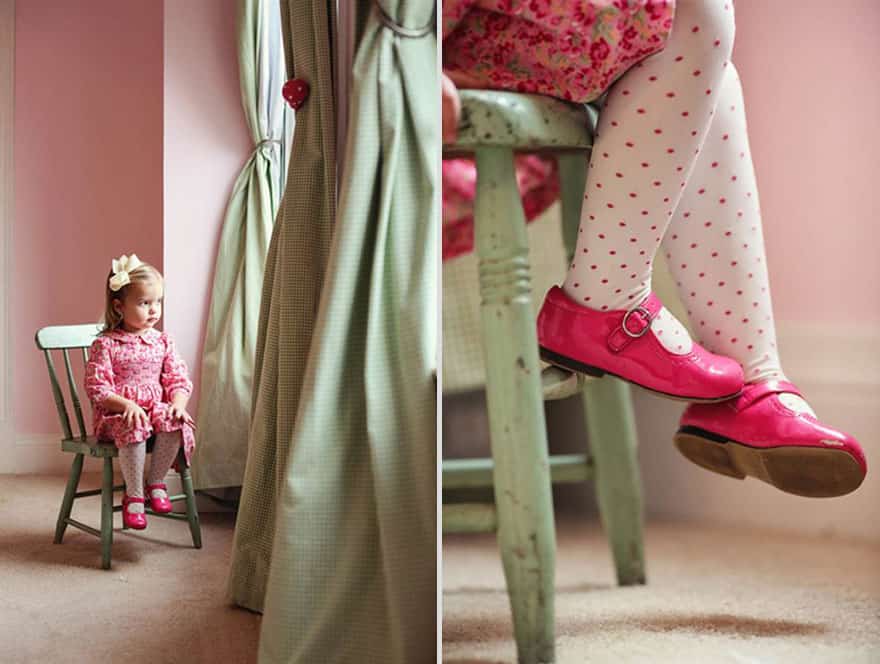 Ben and Olivia are moving to a home where Olivia will have more room to play and grow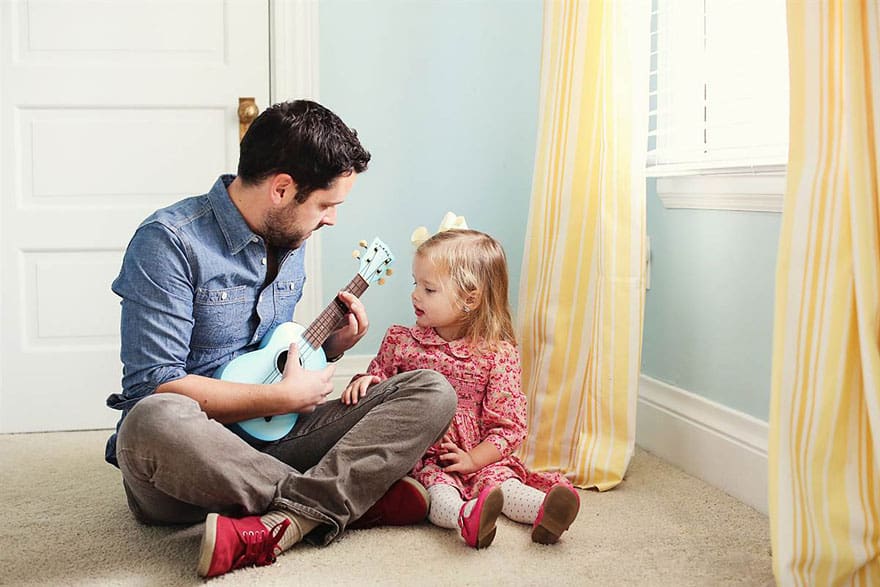 Advertisement
Ben playing his wedding song for his daughter on a ukulele as a way to show his daughter all the love he had for her mother. Their wedding song was I Believe (When I Fall in Love with You It Will Be Forever) by Stevie Wonder.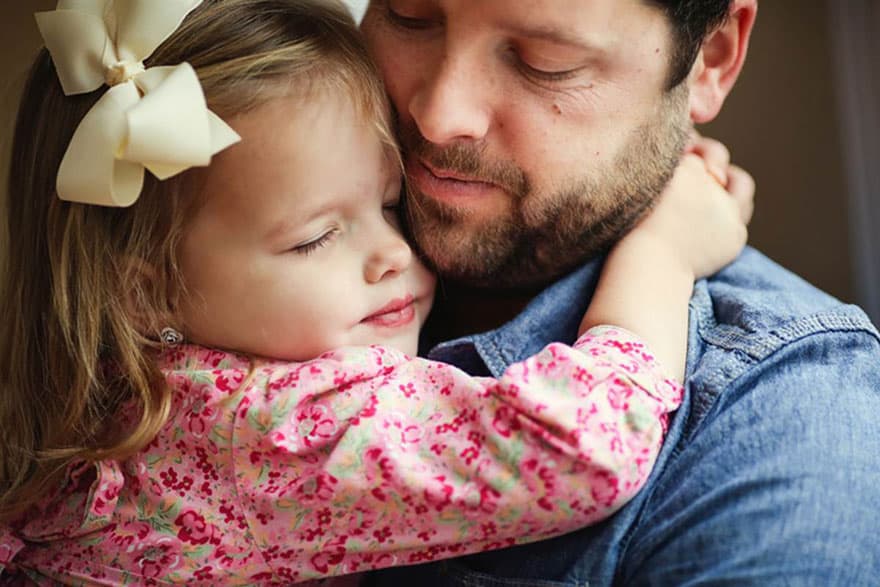 "Our lives will continue down a curvy and uncertain path, but Olivia and I will be able to look at these photos and know that for a short time there was a place where I was the luckiest man in the world, even if just for a little while,"- Ben Nunrey