This article originally appeared on gosocial.co
Lynda Carter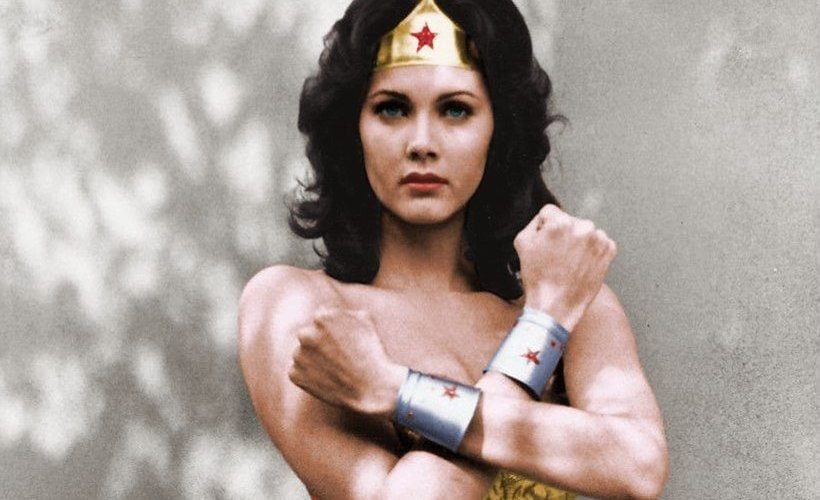 Credit: Wikimedia Commons
Actress Lynda Carter is most famous for her portrayal of the superhero Wonder Woman in the eponymous TV series. In the 70s, when women's rights were becoming more prominent and feminists needed a new figure to rally around, fans fell in love with Carter's portrayal and lobbied for more screen time for her character.
Wonder Woman aired from 1975 to 1979, and Carter successfully made her mark on the character. Her portrayal influenced the development of the character in later media, including her signature ballerina-style spinning transformation.
Sarah Michelle Gellar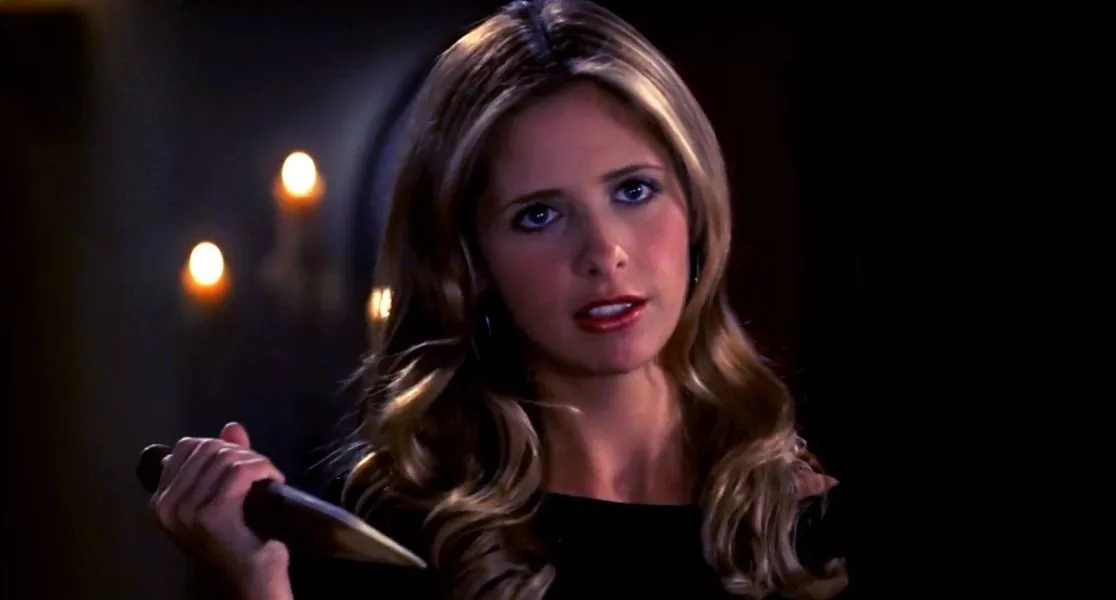 For seven seasons, Sarah Michelle Gellar portrayed Buffy Summers, the titular character in Joss Whedon's TV series Buffy the Vampire Slayer. Buffy is a complex heroine who is witty, intelligent and courageous enough to face demons head-on.
It's clear that she doesn't want the burden of being a 'Slayer', but she acknowledges her responsibility to protect others. She is just one of many tough female characters created by Joss Whedon, who went on to create Dollhouse and Firefly.
Lucy Lawless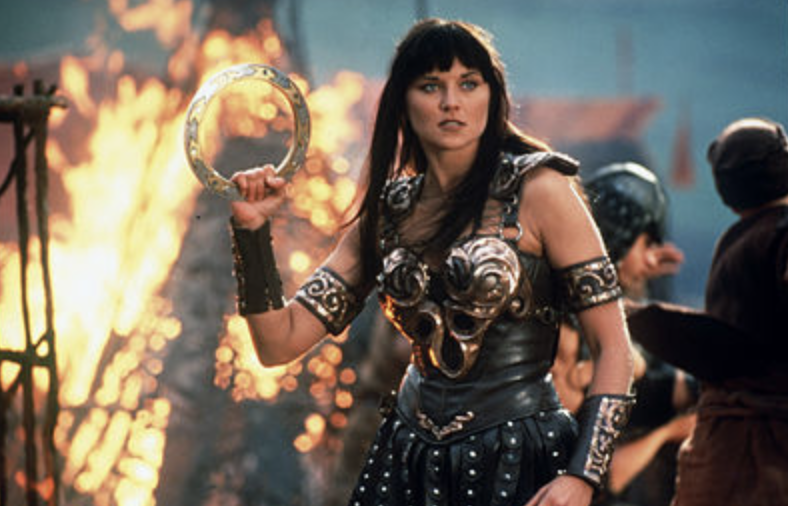 Credit: Wikimedia Commons
Lucy Lawless's career has been boosted by her portrayals of a string of no-nonsense leading ladies, but it's her portrayal of Xena: Warrior Princess that really brought her to the public eye. With her statuesque physique and feminine beauty, Lawless reinvented the role of the female action hero. The show attracted a widespread audience that soon rivaled that of Hercules, and Lawless became the centre of a cultlike following.
Although her role as Xena has been her most famous one, Lawless has been featured in a variety of other fantasy/action television shows. Between her roles on Battlestar Galactica and Ash vs. Evil Dead, Lawless has made a name for herself in the genre.
Michelle Yeoh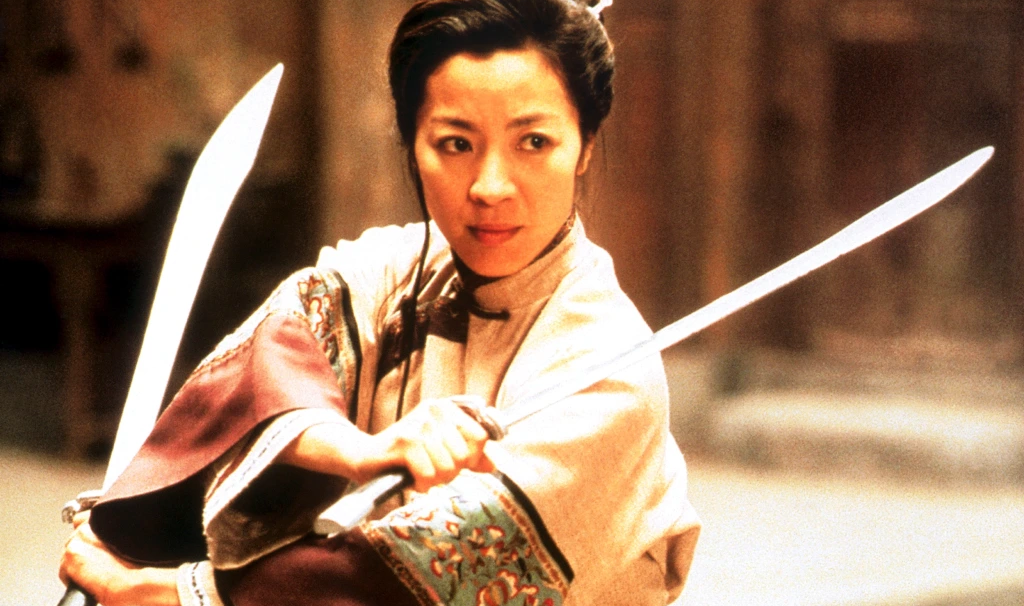 It takes a lot to upstage Jackie Chan, but Michelle Yeoh managed it in Police Story 3 by jumping off a hill on a motorbike and landing on a moving train. And this was all done without any prior motorbike experience. The Malaysian-born, ballet-trained Hong Kong martial arts star is as important a part of the golden age of Hong Kong action cinema as Jet Li, Jackie Chan, and John Woo.
Yeoh made a name for herself in film history with her leading role in 2000's Crouching Tiger, Hidden Dragon as Yu Shu Lien. Known for doing her own stunts, also played deadly Bond girl Wai Lin in Tomorrow Never Dies and has lent her action talents to flicks like Babylon A.D. and Reign of Assassins.
Honor Blackman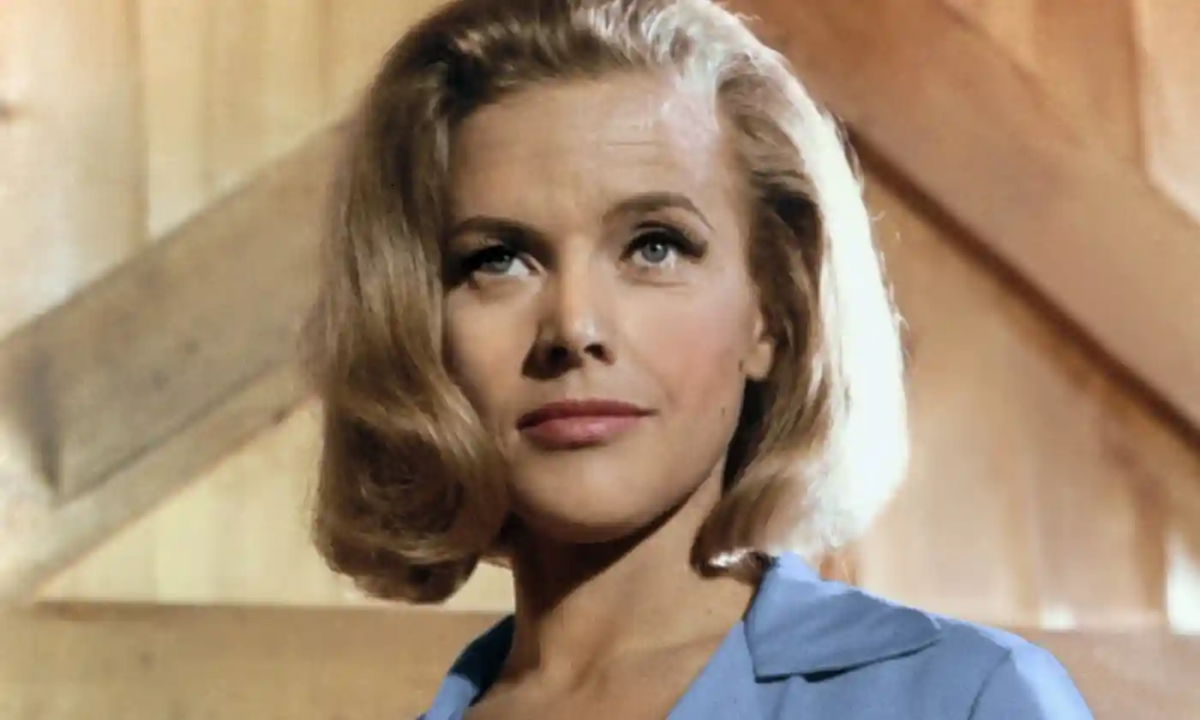 British actress Honor Blackman first became a household name in the 1960s when she starred as Cathy Gale in the TV series The Avengers. In the second season of the spy show, which showcased her martial arts skills and her trademark leather outfits, she played an anthropologist who could disarm villains with her bare hands.
But when Blackman left the franchise, she made her mark on another: she played 'Pussy Galore' in 1964's Goldfinger, the third James Bond film. Her martial arts expertise and early feminism marked her as different from Bond women who had come before, and many who came after.
Uma Thurman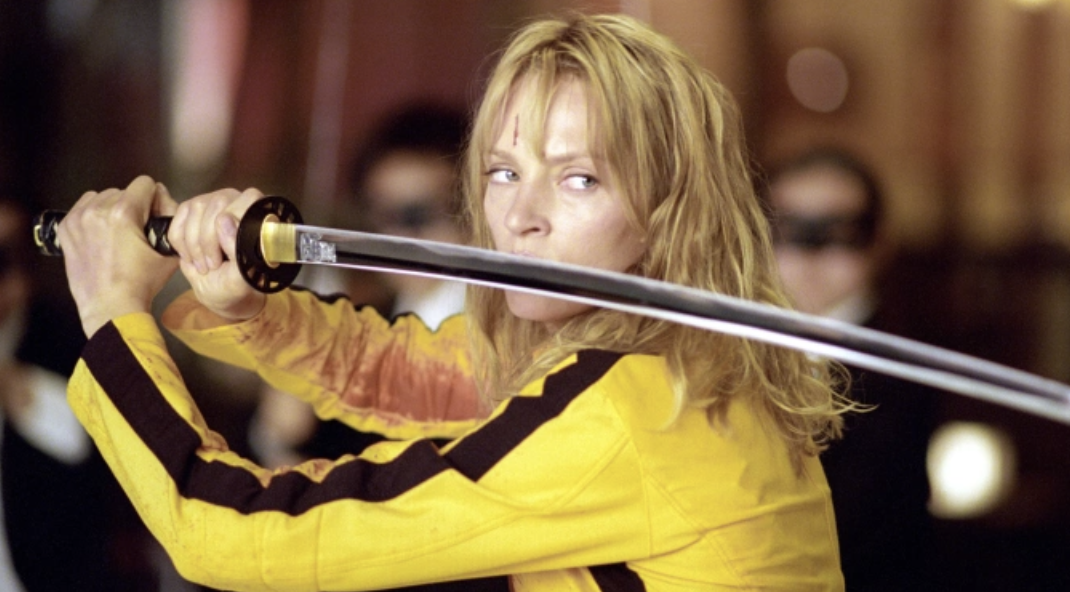 Uma Thurman was a natural choice for the role of The Bride in Quentin Tarantino's Kill Bill film series. With her long, blonde hair and deadly martial arts skills, Thurman kicked butt in two volumes of this bloody, Tarantino-style revenge tale. The star has also appeared in other action flicks, including 1998's The Avengers and 1997's Batman & Robin.
Angelina Jolie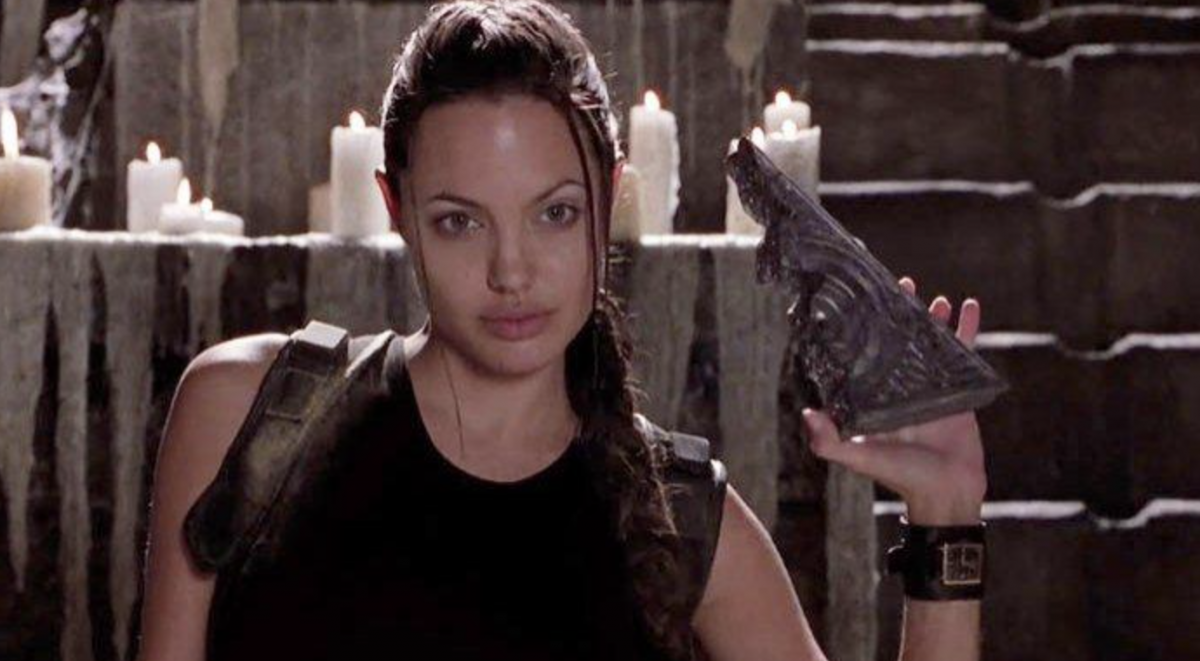 There are many action heroines of the modern age, but no list would be complete without Angelina Jolie. The actress brought a charisma to her action roles. She was also frightening, entrancing, and endlessly fun to watch. Jolie has proved many times that a woman can build her career on being an action star.
Her starring role as the titular video game heroine in 2001's Lara Croft: Tomb Raider and it's 2003 sequel established her as a leading Hollywood actress and bonafide star. With roles in Salt, Wanted and Mr. & Mrs. Smith, Jolie has appeared as the lead in more action movies than almost any other female star.
Sigourney Weaver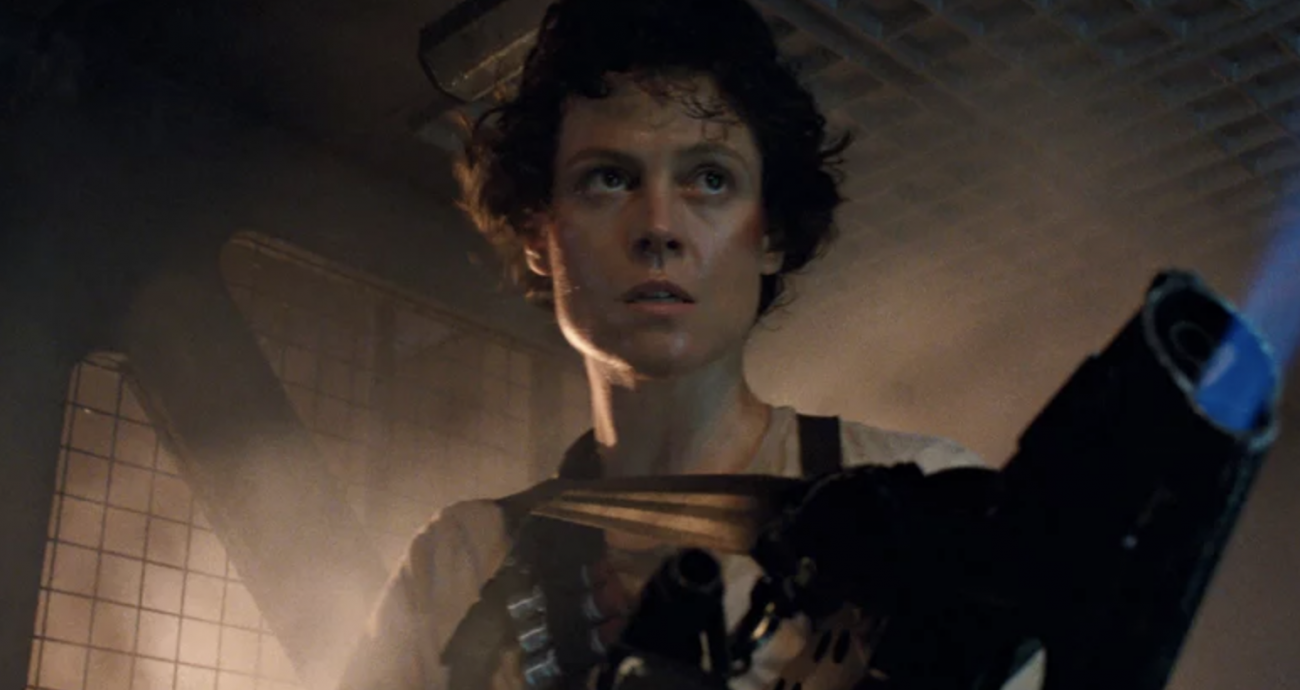 Sigourney Weaver's antihero Ellen Ripley from the Aliens franchise is one of the most iconic female action heroes of all time. Unlike many other female characters in action movies who depend on men to help them out, Ripley is entirely self-sufficient and doesn't answer to anyone but herself.
In a 2009 article, Entertainment Weekly called Ripley "one of the first female movie characters who isn't defined by the men around her, or by her relationship to them". Weaver's time in the Alien franchise is more than enough to make her a legend, but she has also starred in other movies such as Avatar and Ghostbusters.
Michelle Rodriguez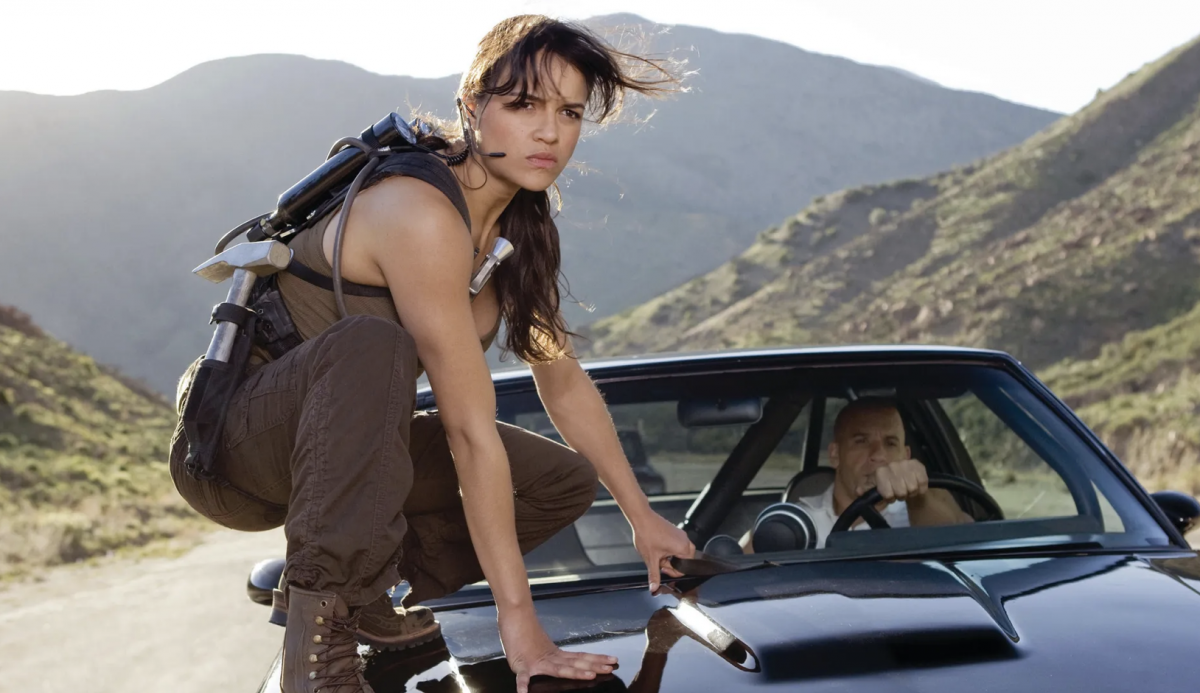 Though she has often played the role of the sidekick, Michelle Rodriguez has proven that she can hold her own against Hollywood's biggest action heroes. Rodriguez has been throwing punches and dropping kicks for over 20 years now, since she first made a name for herself in 2000's indie boxing drama Girlfight.
She has since gone on to star in the Fast and Furious franchise, Resident Evil, Blue Crush, Battle: Los Angeles, S.W.A.T., Machete Kills, and Avatar. Add in Rodriguez's participation in video-game franchises such as Call of Duty and Halo, and she may be one of the most badass action stars in Hollywood.
Pam Grier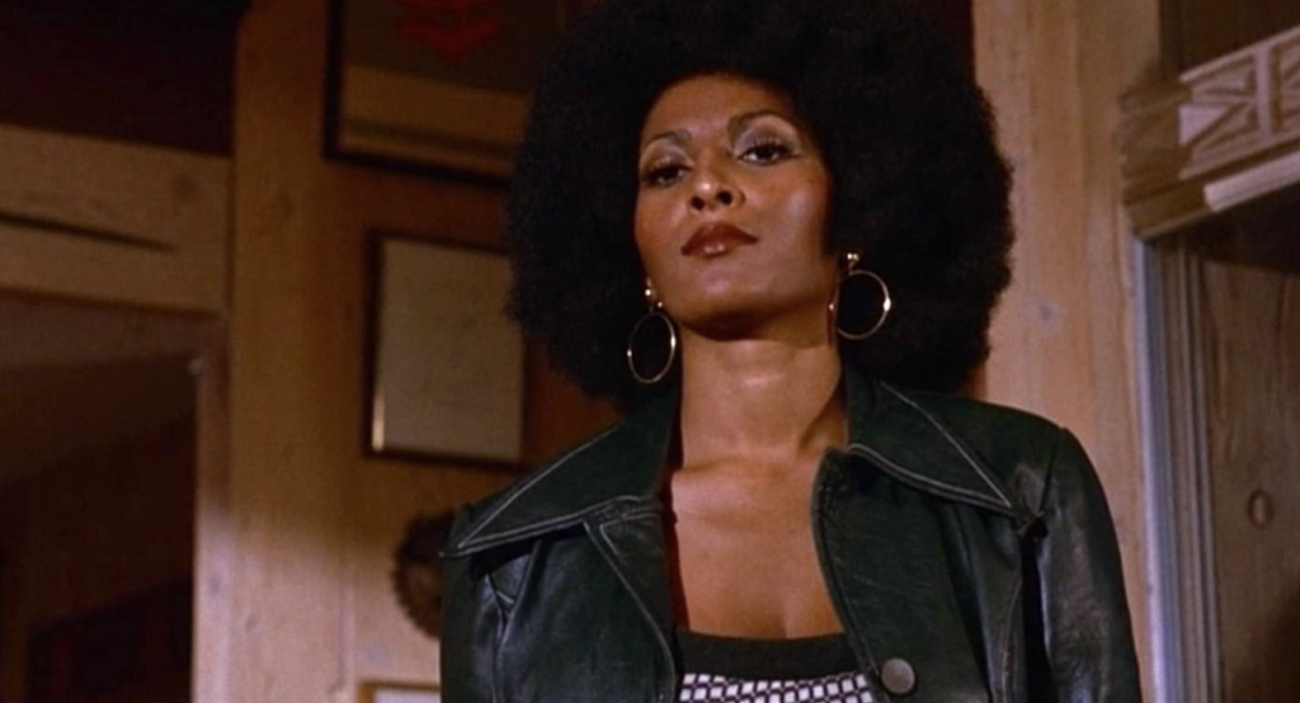 Pam Grier's Foxy Brown was a trailblazer in the 70s action movie genre, in which she played a sassy female assassin who did not take crap from anyone. Since then, there have been a number of women of colour who have found success as action heroines in movies and on TV. But Grier's impact can still be felt today: Her portrayal of Foxy Brown was both alluring and tough, and she showed that women of colour can be smart and powerful.
Grier's return to the public eye came through Quentin Tarantino's 1997 film Jackie Brown, where she played the title character. That led to a short resurgence and a role in John Carpenter's 2001 film Ghosts of Mars, where she reminded people exactly how tough she was.