It can be hard to know how to make Valentine's Day special in the best of times – let alone in the middle of a pandemic
With many restaurants and bars shuttered, it looks like many of us will be spending the big day at home
That doesn't mean you can't still have a great time, though – here are five date ideas for Valentine's Day 2021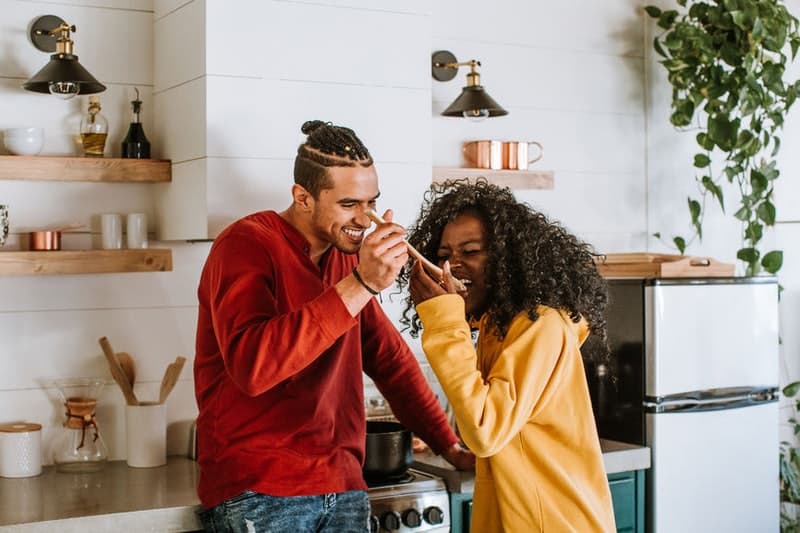 Cook a meal together
Making a meal together is a classic stay-at-home date for a reason. It's fun, it brings you closer together and you get to eat some delicious food at the end of it. What's not to love?
While cooking for one another and eating together is arguably standard practice for a lot of long-term couples, there are certainly ways of making cooking together on Valentine's Day a little more special.
Instead of whipping up a standard stir-fry, why not push the boat out and attempt a three-course meal? You could have your partner on starters and pudding while you tackle the main or collaborate on all three dishes. You could also splurge on some nice alcohol to mark the occasion and forgo your usual £4 bottle of red.
If you're looking for inspiration, MOB Kitchen is full of recipes with varying levels of difficulty. BBC Good Food is also packed with ideas which will cater to connoisseurs and fussy eaters alike.
Still need help narrowing your options down? Speaking to Refinery29, food writer Bre Graham suggests whipping up an Italian feast to set a romantic mood. "A really good plate of pasta is pure romance to me. It doesn't matter if you're eating alone or cooking for two, pasta always pleases," she says. "What could be more seductive than a rich carbonara with extra cheese added at the table? To me, nothing sparks romance like spaghetti and meatballs."
Order in a takeaway
If you're not feeling up to cooking – or you're the kind of person who gets frazzled when someone else is in your way while you're trying to cook – why not order in a takeaway?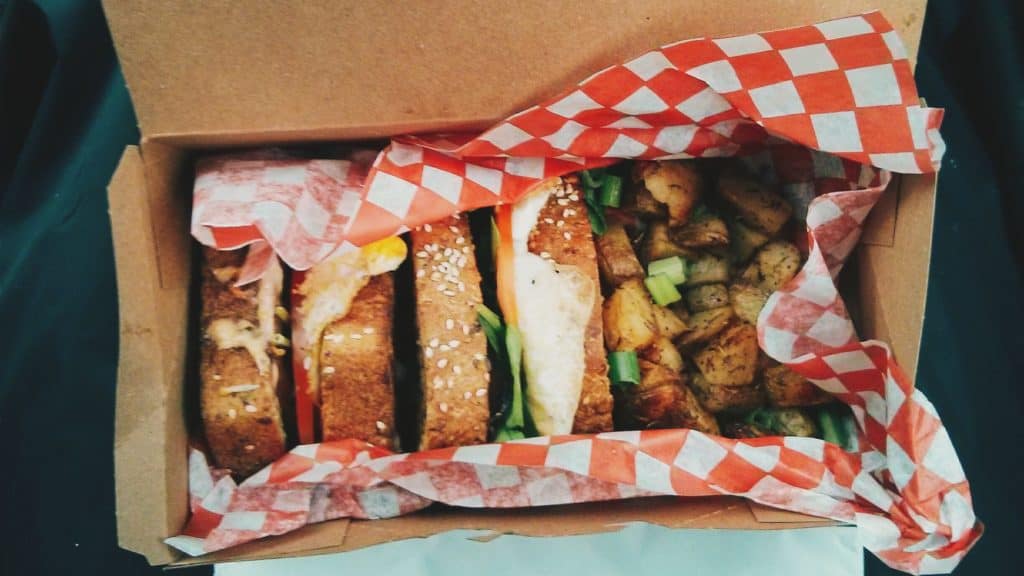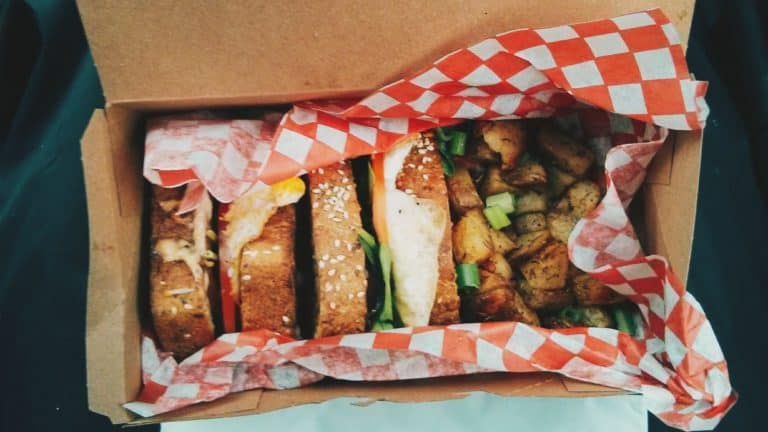 If you needed any more of an excuse to treat yourself, many places are offering deals for Valentine's Day, so you can even save yourself some cash by ordering over the weekend. You don't need to bicker if one of you is in the mood for burgers and the other one fancies an Indian, as there's no harm in both of you ordering from different restaurants.
If you're sadly apart from your partner this Valentine's due to the pandemic, you can still get a takeaway and eat it together over Zoom. If you're looking to make things a bit more exciting, why not set a budget and order each other's meals? If you're in a long-term relationship, it's likely you know your partner like the back of your hand, so this is a great chance to put your knowledge to the test as you try to remember your other half's favourite comfort meal.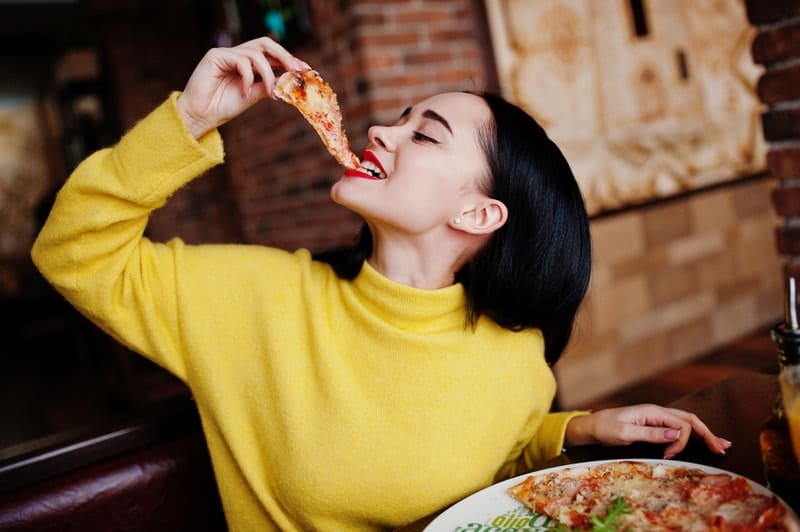 If you're not with your partner this Valentine's, it won't be the same – there's no point trying to pretend will be – but that doesn't mean you can't have a nice time. And, hopefully, you can be together for the big day next year.
Watch a film
Another classic night in idea is watching a film. It doesn't matter if you plump for a tried-and-tested classic you know you both love, or if you choose to watch something completely new – the most important thing is that you get to spend some quality time unwinding with your partner.
While this might be a standard Sunday night in for you anyway, you can add a touch of romance to the evening by cracking open a bottle of nice wine or making a super indulgent hot chocolate complete with cream and marshmallows. If you're a pair of film buffs who are really missing trips to the cinema, you could effectively recreate a night at the pictures in your living room by splashing out on popcorn, drinks, and your favourite sweets. Or, you could unleash your inner child and make a pillow fort and watch a movie surrounded by cushions and blankets.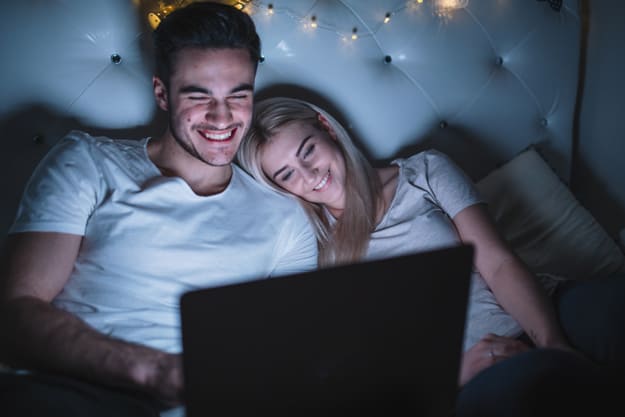 Maybe you're just happy watching The Notebook for the 38th time curled up on the sofa together with a cup of tea, and that's fine too. The choice is yours – do whatever makes you feel closest to your partner.
If you're unable to physically be with your partner on Valentine's Day, you can always watch the same film at the same time. To make coordinating this a little easier, Netflix Party is a really handy browser extension which will sync up your streaming for you.
Go for a walk together
Depending on where you and your partner live, going for a walk together might be the best option available. In the UK, if you live in the same area but don't cohabit or aren't part of each other's 'bubble,' exercise is really the only way of legally seeing someone from outside of your household.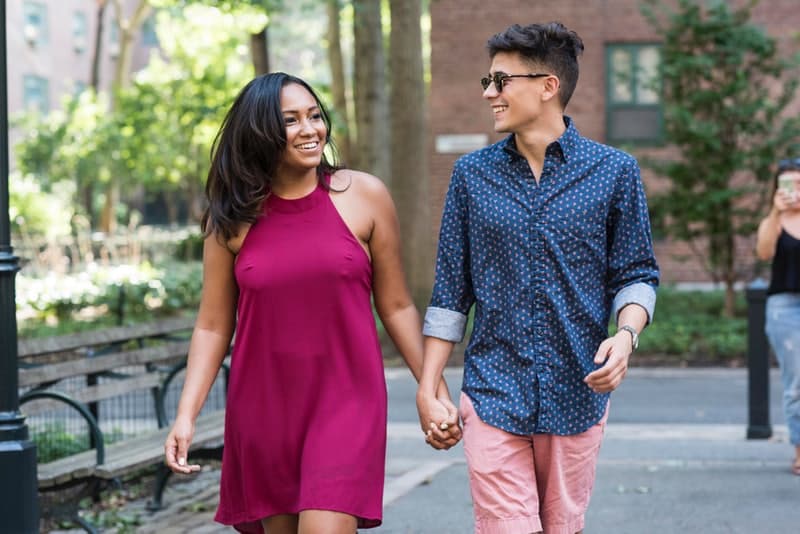 Keep things fresh by looking up good local walks in your area – even if you live in a city, you might be surprised by the little pockets of green space you can find close to home. If it's convenient, you can also grab a hot drink from a local café before embarking on your little meander.
Make cocktails or mocktails
While in times gone by you might have got dolled up and gone to a bar to celebrate Valentine's Day, in 2021, that's not really an option. But while you can't go out, there's nothing stopping you from recreating a bar in your kitchen. Stock up on booze and mixers – or skip the booze if you'd rather make mocktails – and whack on a fun playlist, and you're sorted for a guaranteed night of fun.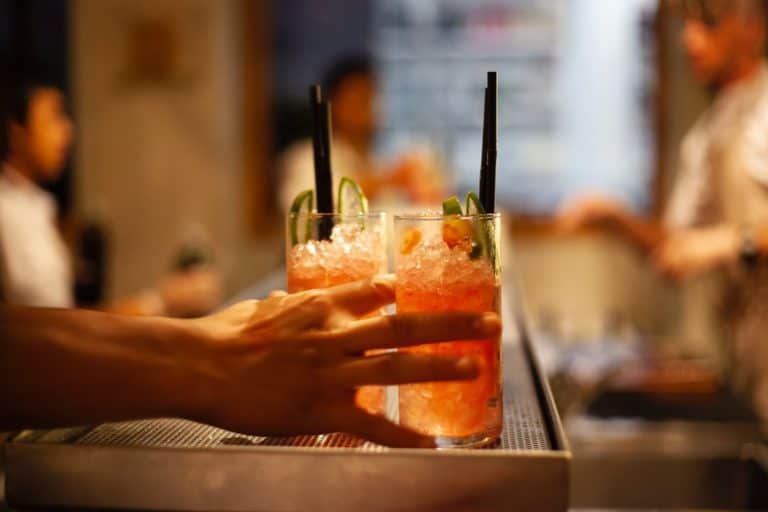 You can even get dressed up if you feel like pulling out all the stops – why not take the excuse to scrub up, given the limited opportunities to do so at the moment? – but there's also harm in sipping on mojitos wrapped in your dressing gown.
Whatever you choose to do, have fun with your partner and embrace the weirdness of Valentine's Day 2021, as it's sure to be one you remember.