-
Advertisement
All those niggling doubts were there. The signs you read all over the magazines and see on TV were all evident. You suspected your partner was cheating on you and now you have found out that he was. You were not kidding yourself and your gut wasn't lying to you. He has cheated and you now need to decide what to do.
The first thing that goes through a lot of women's minds is whether or not they are in any way to blame for his infidelity. Could you have been more loving toward him? Was something lacking from the relationship that you missed and should have sorted out? There are actually lots of reasons why men will cheat on women and yes sometimes they can be avoided if action is taken. But and its a big but, the man should NEVER cheat no matter what. If he is truly unhappy in the relationship, he should sit you down and chat to you about it before he goes around trying to find someone to fill the gap. This is often easier said than done and the guy doesn't know something is missing until it is too late and that new person comes on the scene. For more on why men cheat read our article Top 5 Reasons Men Cheat on Women
Once you have got over the reasons it is important to have some time to yourself. No matter what you want to do, you need to tell him you need time to think. The worst decisions in any relationship are made in the spur of the moment when you are emotionally all over the place. It may be that his cheating has led him to find a new relationship with this other woman and that he wants to end it with you. If this is the case, let him go and do not lower yourself to chasing him.

Advertisement
If on the other hand he does want to fix things with you and it was a one night thing or a short term thing he now regrets, you have some decisions to make. The main one being do you take him back? 
In making this decision it is important to follow the below steps
Expect him to admit his guilt and express his true sorrow for his actions
Insist that he proves to you that he understand the enormity of his actions.
Make sure he listens to everything you have to say. You have every right to go on at him over and over again.
Ensure he knows how much work it is going to take to rebuild trust even if you do give him another chance.
Above all ensure he is listening to you and that if he tries to explain how he was feeling, that you listen to him too.
If after hearing what he has to say, he does seem genuine and  you feel that you have had enough time to make a balanced decision about how you wish to proceed. You may decide you want to give him another chance, which is ok. It is worth remembering;
If he has cheated once, it is an unfortunate fact that you know he has it in him to cheat again.
You need to find the cause of him cheating. Can you fix whatever was missing?
It is ok to hold it against him for a period but after a while you need to let it go or it will be an anchor round both your necks.
Can you heal and forgive or are you kidding yourself?
Never ever feel tempted to retaliate.
 -
Advertisement
If you do decide to give him another chance, there is hope for you both as long as you communicate. He cheated for a reason and this is most likely due to something that was missing in your relationship. It will take work on both sides to get things back on track and learning to move on and trust him again is a hugely difficult thing to do. I wish you luck with whatever it is you decide to do. If you have any further advice, please leave it in the comments below.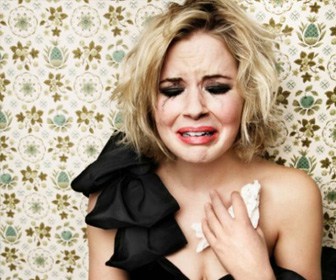 Advertisement