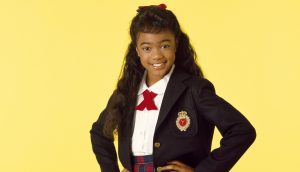 Will Smith: Then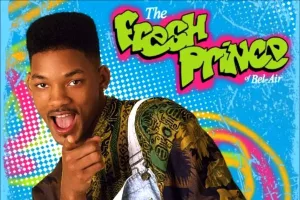 Source: NBC
Will Smith played himself in the hit TV series 'Fresh Price of Bel-Air', where a troublesome rapper from an 'unsafe' neighbourhood within West Philadelphia found himself being sent to Bel-Air in Los Angeles. Will had to change his ways to fit in with this unfamiliar setting. Will had become a successful rapper but was still low on money due to bad financial decisions, so when NBS offered him the role in the sitcom he was extremely grateful.
Will Smith: Now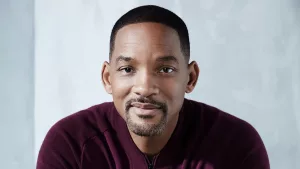 Source: Lorenzo Agius via Penguin Random House
Will Smith is now an extremely successful movie star. He has starred in numerous movies like 'Men In Black', 'Suicide Squad', 'King Richard' and many more! He has received an Academy Award, a BAFTA, 4 Grammys and then went onto win Best Actor at the Oscars for his role in 'King Richard'. Therefore, as of 2023, he has been named as one of the most bankable actors in Hollywood.
Alfonso Ribeiro: Then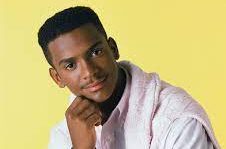 Source: NBC
Fresh Prince of Bel-Air was Alfonso Ribeiro's most well-known acting job. Playing Will Smith's cousin, Carlton Banks, Alfonso was in the NBC sitcom from 1990 to 1996. He began the role at just 19, and was mostly known for his famous dance to Tom Jones' 'It's Not Unusual'.
Alfonso Ribeiro: Now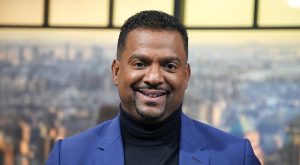 Source: Getty Images
Alfonso continued acting after the show ended. In 2008, he hosted game show Catch 21 and directed some episodes of Meet The Browns. His most recent work has been winning 2014's Dancing With The Stars, voice work for Marvel's Spider Man, and hosting America's Funniest Home Videos. In 2019, he filed a lawsuit against the creators of Fortnite for using his infamous Carlton dance without permission.
James Avery: Then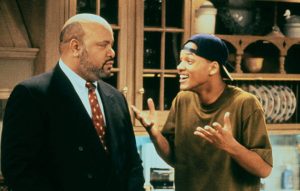 Source: Alamy Stock Photo
James Avery was, again, best known for his role on Fresh Prince. In the 1990s he secured his role as Will Smith's uncle Phillip Banks, and his character was listed in the TV Guide's 50 Greatest TV Dads of All Time! James was part of one of Fresh Prince of Bel-Air's most iconic and heart-wrenching scenes, comforting Will after his father biological leaves for a second time.
James Avery: Now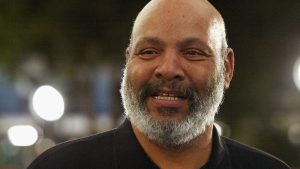 Source: Getty Images
After 'Fresh Prince' ended, James went on to get many roles across film and TV. His most popular role was the voice of Shredder in Teenage Mutant Ninja Turtles and James Rhodes in the Iron Man series. However, on New Year's Eve in 2013, Avery sadly passed away at 68, due to complication in open heart surgery.
Janet Hubert: Then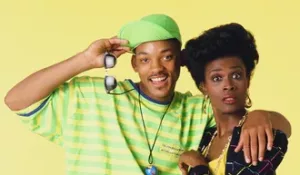 Source: Getty Images
Janet Hubert played Aunt Viv in 'Fresh Prince' and, although it may have seen like her and the cast got along great, this was far from the case! Janet Hubert was fired from the sitcom in season 3 and replaced by another actress in season 4, due to a feud she had with Will Smith during the show. The feud ran deep, over contracts, success and personal issues that Smith has since admitted to not being 'sensitive to'.
Janet Hubert: Now
Source: Getty Images
The two didn't speak again until 2020 when they reunited on Smith's wife's show Red Table Talk, in which they attempted to reconcile. Janet and Will have now rekindled their friendship, airing grievances on HBO Max's reunion special. Janet has gone onto star in in the AMC+ series Demascus and also appeared on The Ms. Pat Show as Ms. Pat's mother-in-law, Jewell.
Tatyana Ali: Then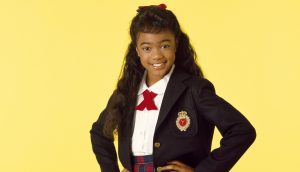 Source: Chris Haston via NBCU Photo Bank
Tatyana played Ashley Banks on 'Fresh Prince of Bel-Air' at the tender age of 11 years old! She played this role throughout the entirety of the series, from 1990 to 1996. Ali's vocal talent was showcased on the show throughout, leading to speculation about a future in the music industry. Will Smith even allegedly asked if she wanted help to pursue this avenue, leaving Tatyana at a career crossroads…
Tatyana Ali: Now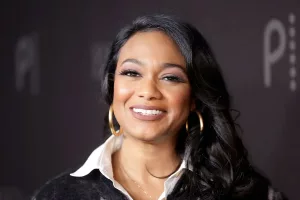 Source: Getty Images
Initially trying to prioritise acting, Tatyana's music career did actually take off after leaving the show – with multiple hit songs across her career. In 1999, her debut album Kiss In The Sky was certified gold and she collaborated with Will Smith on Boy You Knock Me Out, which peaked at number three in the charts. Tatyana hasn't appeared on TV for around 8 years, instead focussing on raising her two children.